There was no good place to sit and enjoy the 3rd pond. We decided to build a small pier with a swing. First, we made a frame from pressure treated wood, and levelled it (with temporary posts). Although it is rated for "ground contact" we placed stones under each contact. The river runs behind the trees in the back of the image and we have an infinite supply of flat stones 😁.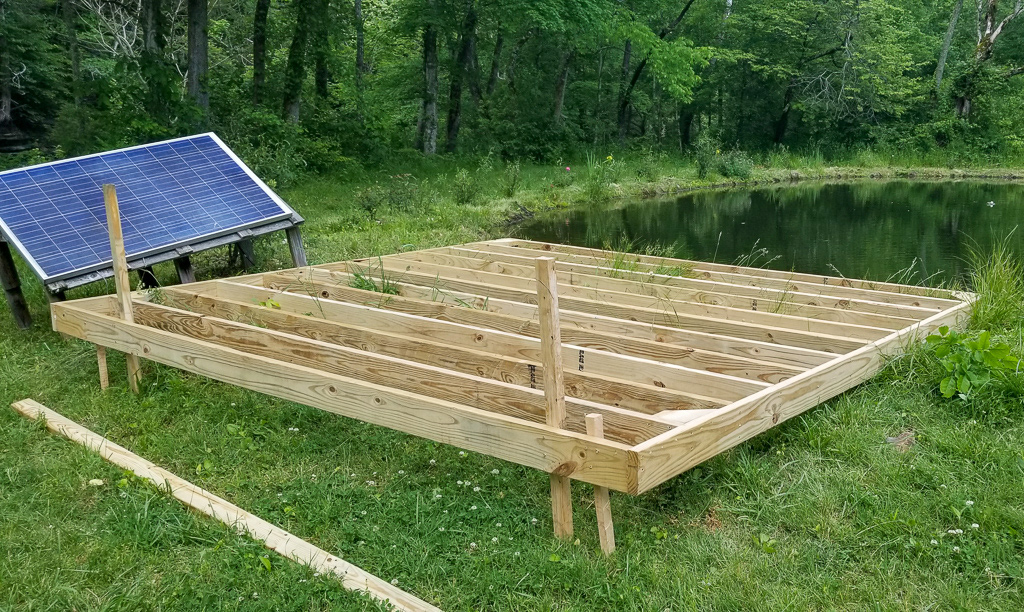 Then 4 posts to support the swing and a "pergola-like" assembly that will be made with bamboo. The front (near the pond) bar is a "2 by 6" so it is more rigid than the other horizontal members.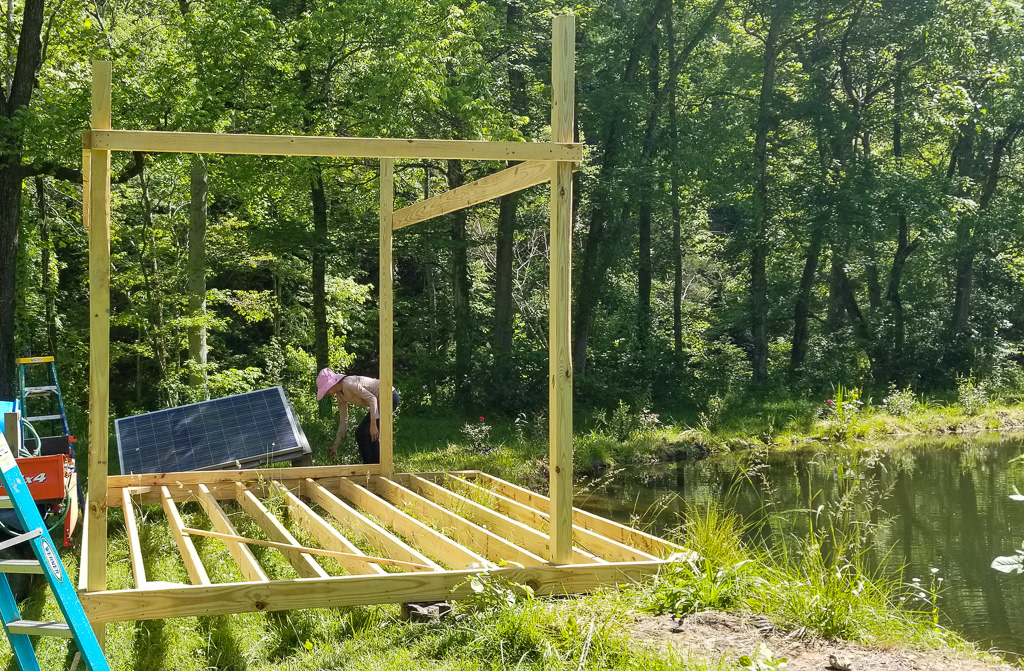 We had cut the floor from a Loblolly pine some years ago. Not being pressure-treated, we had to preserve it with a copper sulfate solution, that is so expensive it is cheaper to buy the pressure-treated lumber, than to preserve your own boards!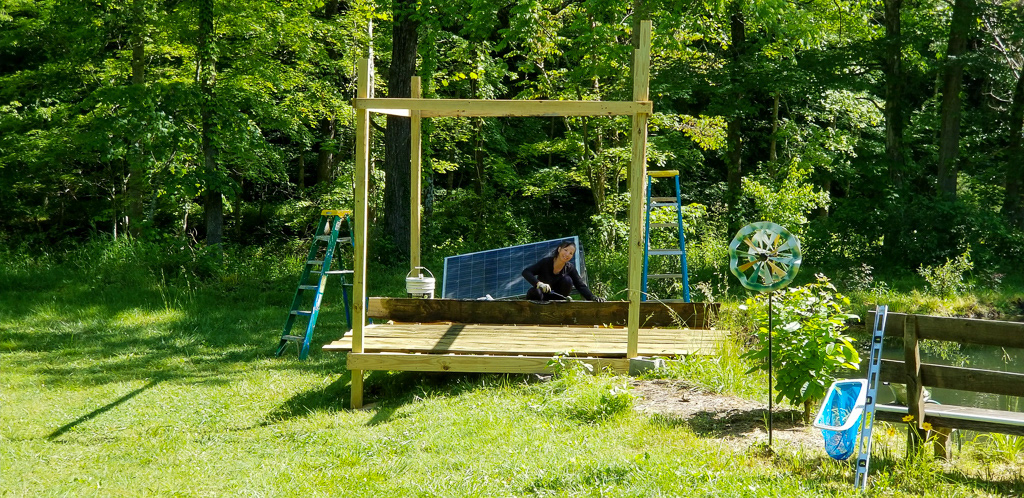 Thao applying 2 layers of both sides. The wood was very dry and absorbed the chemical as blotting paper! We blocked the joists every 4 foot to make the deck more rigid.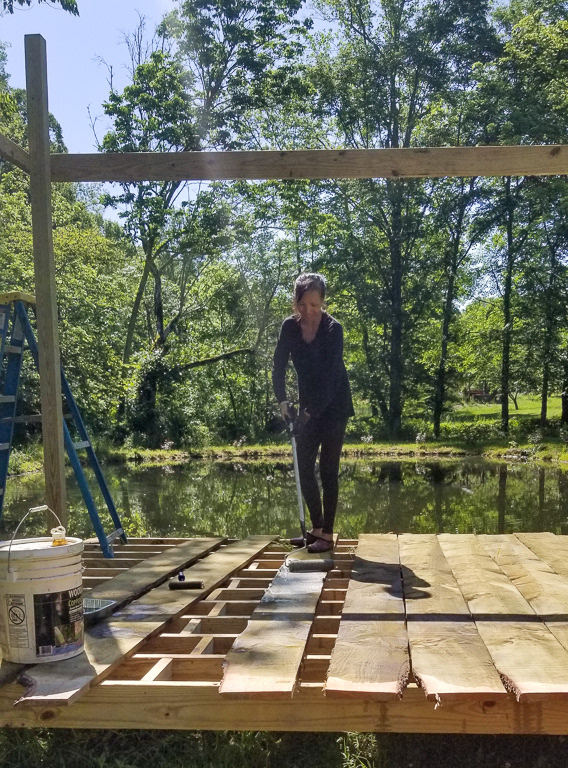 Big stones under the posts reduce the pressure on the ground and isolate the wood from continual moisture.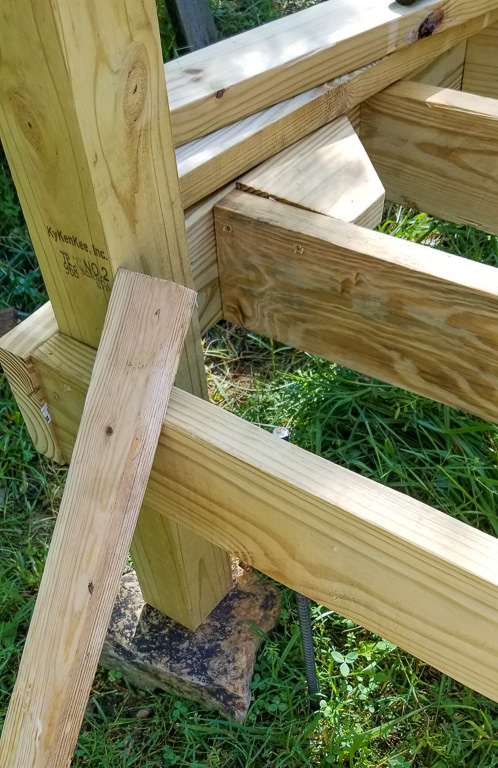 It's solid ! Now time to raise the solar panel for which Dat helped.
In the front corner we planted a "Blue Moon" (reblooming) wisteria that will, hopefully, one day shade the deck. The solar panel powers a 12v pump that makes the fountain.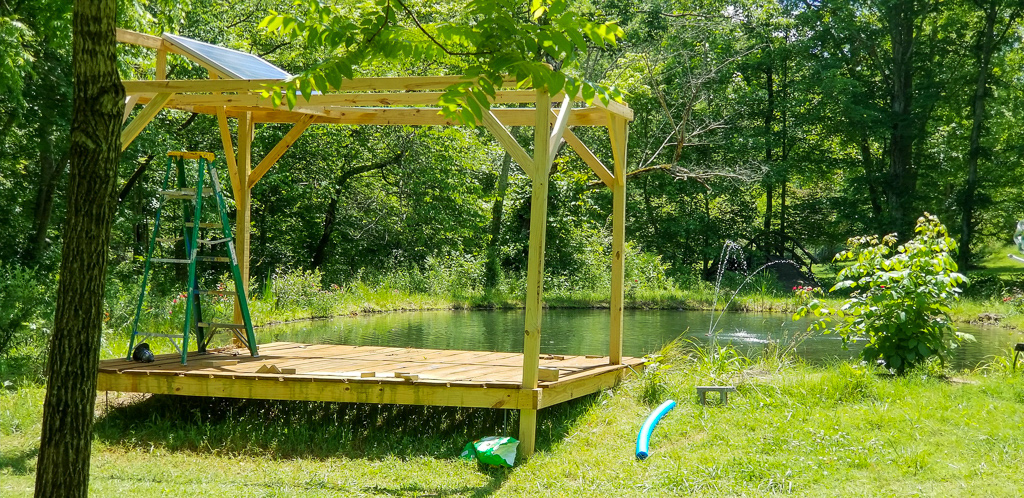 We made the swing chair with Eastern red cedar I had cut years ago. It is beautiful red wood, not very solid but very very rot resistant.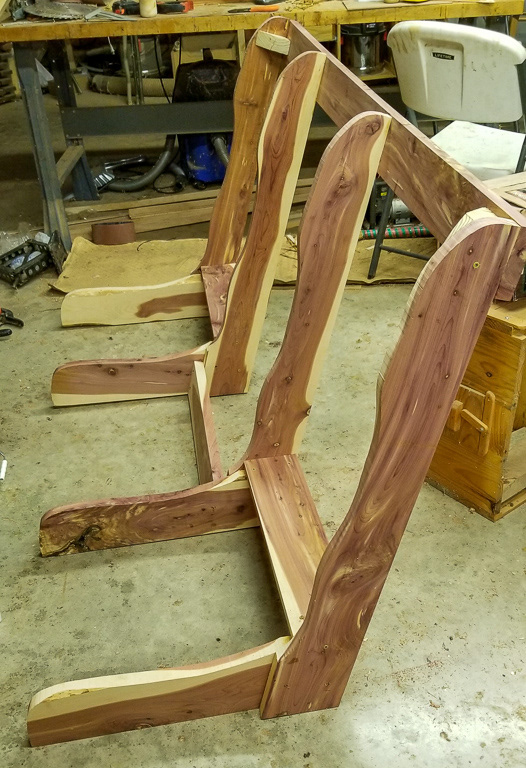 To keep the beautiful appearance we used 3 layers of epoxy, and to prevent that epoxy from yellowing, 3 more layers of marine polyurethane!!! Epoxy is no fun to paint because it polymerize rapidly and is hard to apply. the brush has to be thrown away after each layer as it becomes encased in the epoxy. But epoxy is very hard when solid.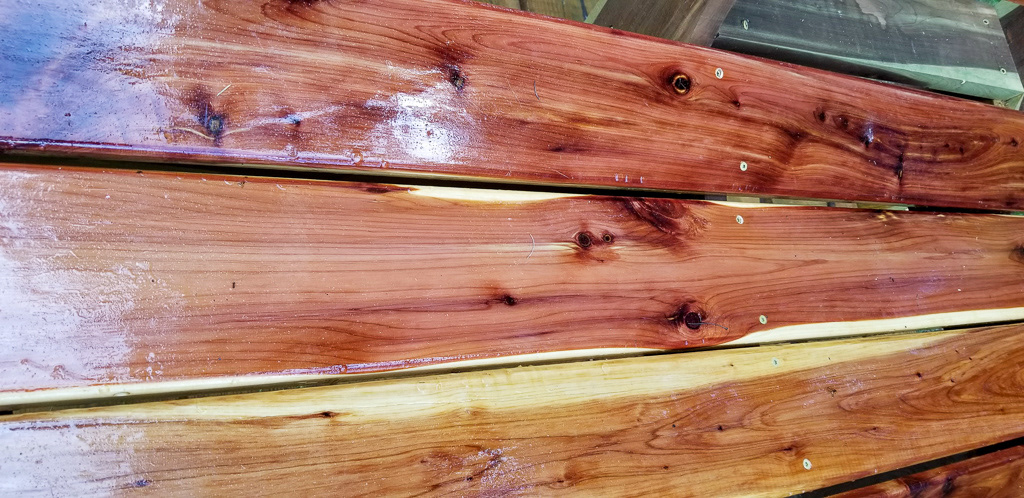 The completed swing in its peaceful surrounding !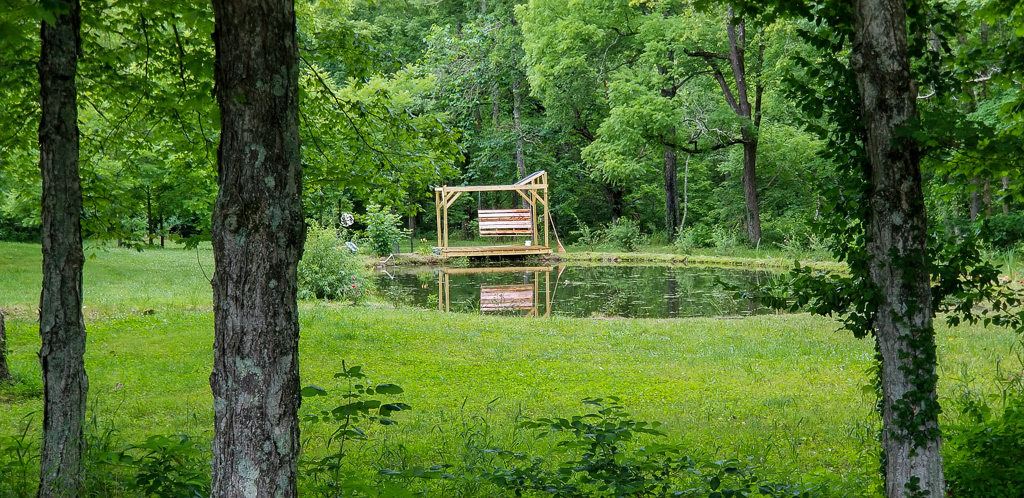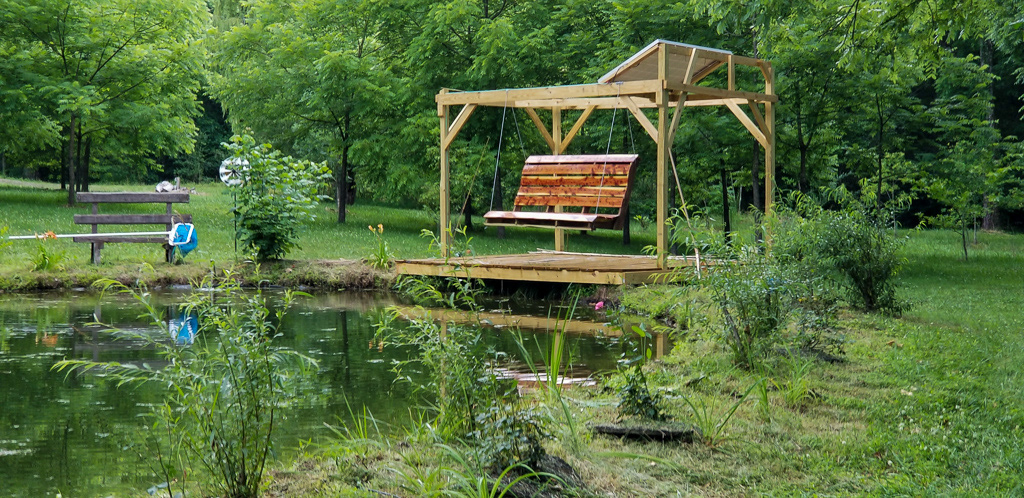 Thao testing the strength of the cables !😂I had to ask Cedric if the strength of the cable is 300 lbs, will the 2 limbs of the cable resist 300 or 600 lbs. I had forgotten that type of calculation.  He answered 600: i can sit on it !