In Siberia we received from my friend Dr. Yulia Shatoha a beautiful bread box made of bitch bark and embossed with a cute drawing of an elderly couple. A little later our cat Tiger, pushed from the top of a shelve, the 20-year-old brad board and crashed it. Good opportunity to make a new bread board. I wanted that it would fit under the bread box, to save space: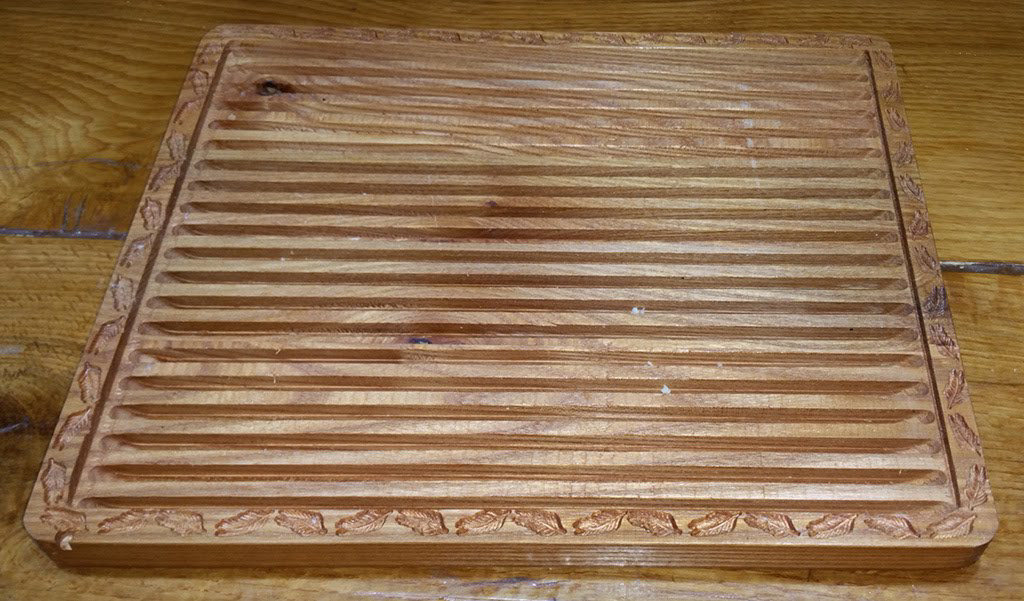 The design was made in VCarve:

I drew the "wheat" pattern in Illustrator, and the lesson was to not draw too thin lines as they will not show up well in the CNC.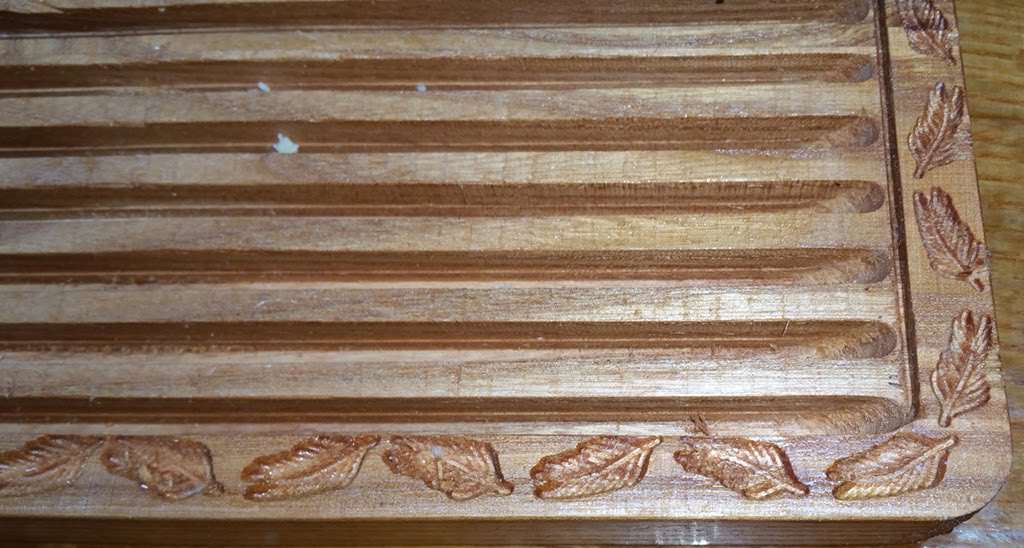 I had bough a set of brass gauge that came in a plastic envelop and I wanted to make a pretty box for them. So I designed in Vcarve a box with a tiny slot for each bar, that was the depth of the bar plus 1/16" above and 1/32" on each side. Then I designed the finger well to catch the bars, the contour of the box, then the lid: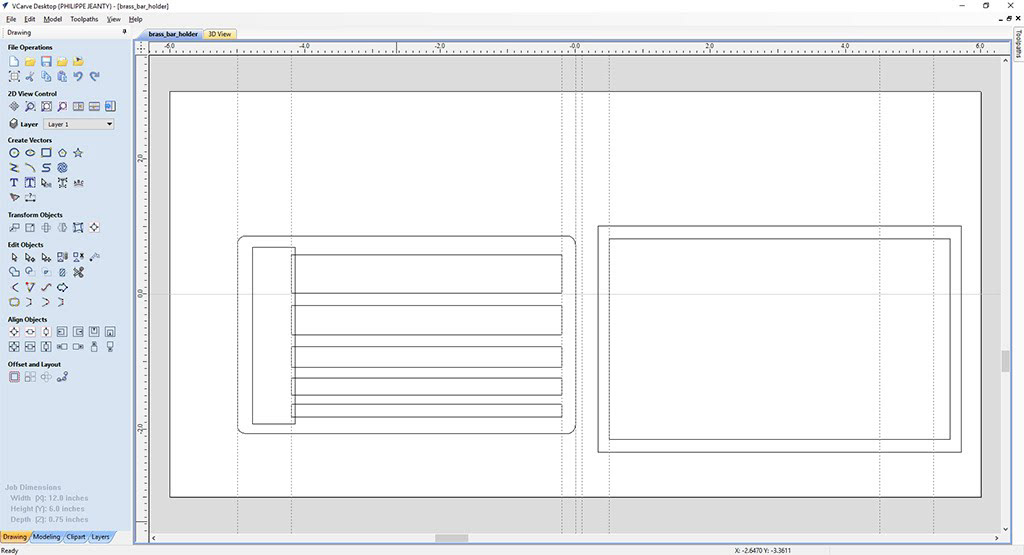 and the box, closed, viewed from below. Lesson learned: I designed the path with the 1/8" end mill bit to cut first, which meant that when the finger well was cut the 1/4" end mill bit cut the delicate ridges between the bar spaces and was not too kind with those fragile parts. It would have been better to cut the finger well first, then cut the bar grooves.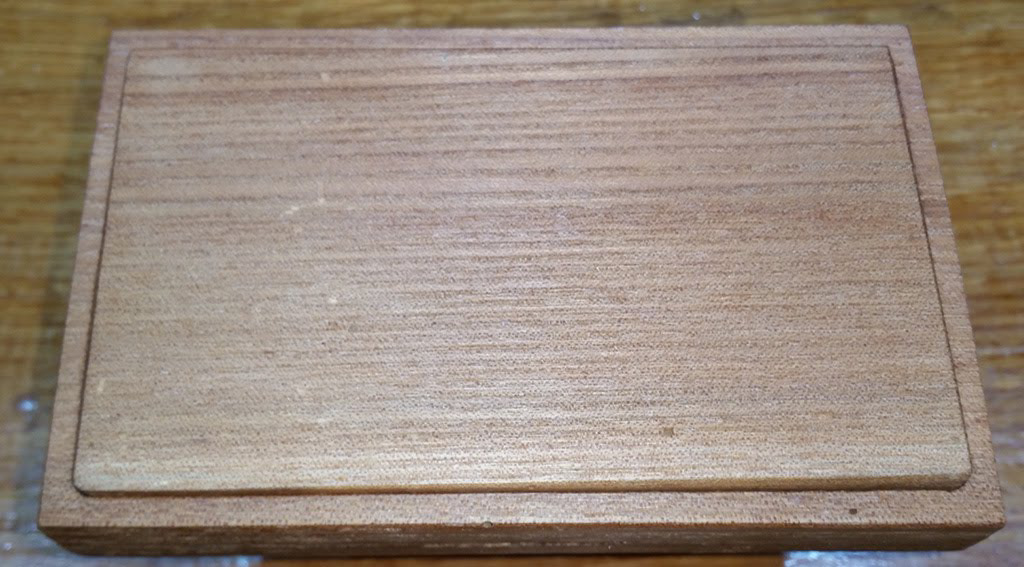 Anniversary board for my father
Dad and his wife have been married 50 years! This was made to congratulate them: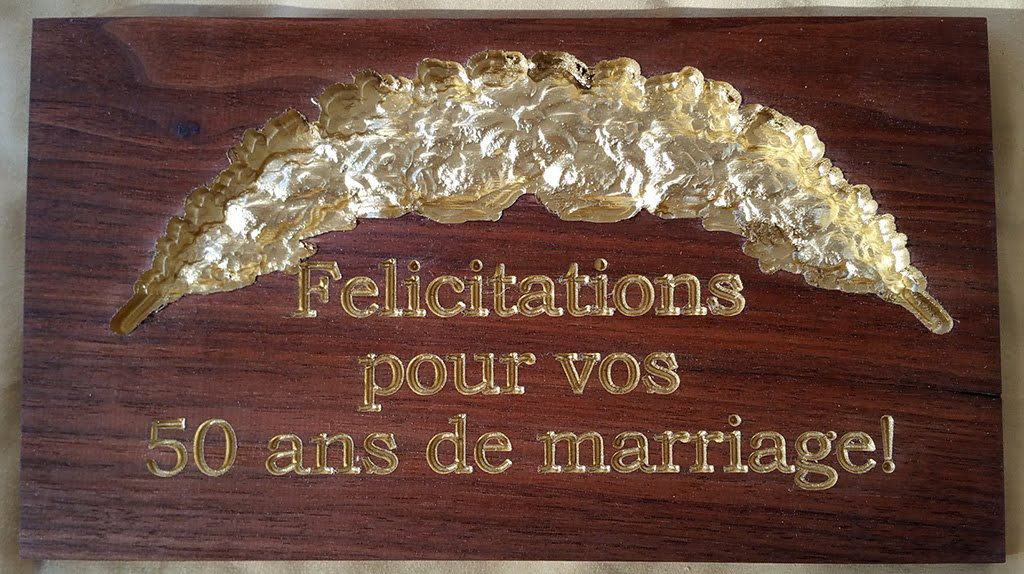 As we got a bunch of ducklings and goslings this year we build a duck island. We designed it as a hexagon on Sketchup ...
then build it with wood from the sawmill. Ultimately the ducks were too stupid to enter it and got eaten by a coyote !