This is a crib we build for Cerine's first (and subsequent) baby(ies), then for Cedric's:

The crib is composed of a headboard (with all the animal designs), a foot rail, and the two are joined by two lateral rails. So that the crib can be disassembled in four sides and  the mattress support.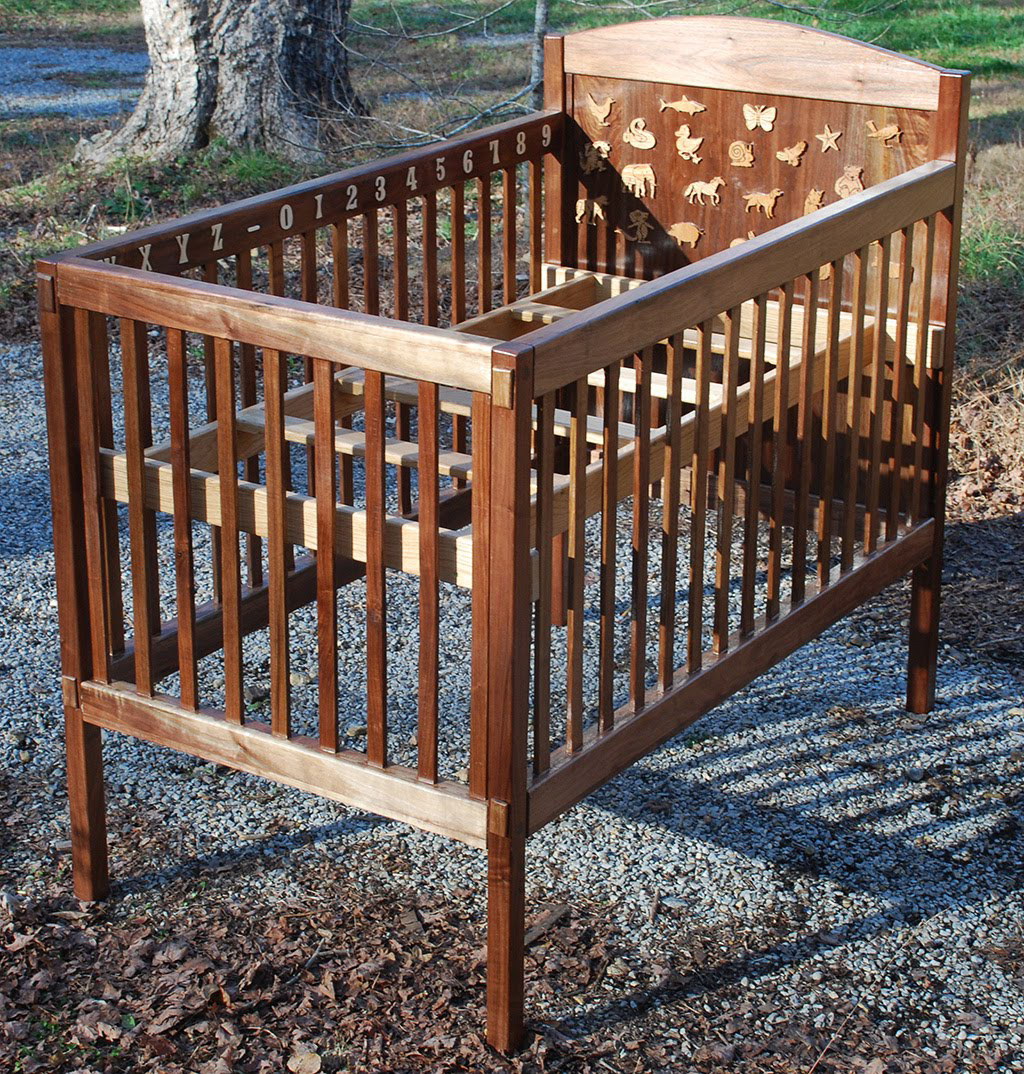 First: making a LOT of slats: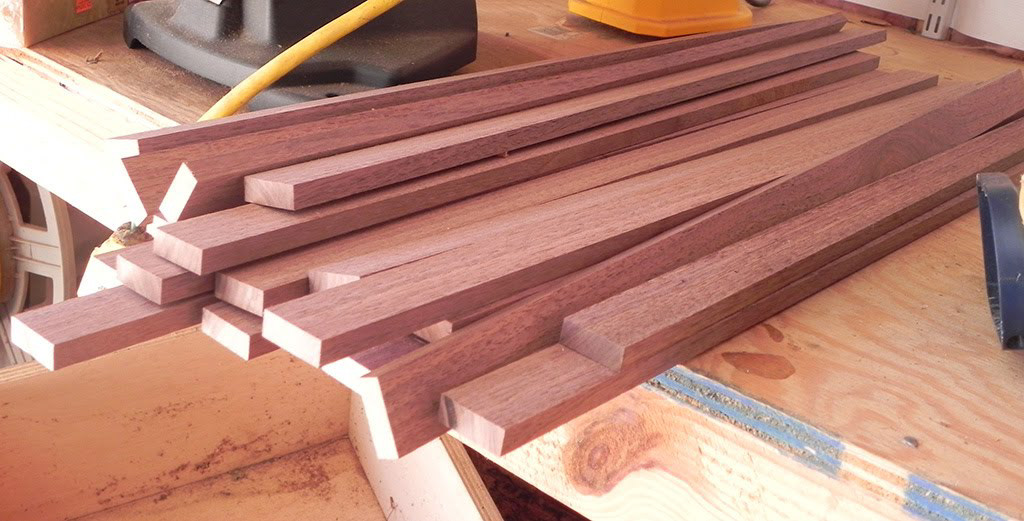 The two lateral rails panels are made of a top and bottom rail composed of 3 segments: 
1) a notched board (below the red line on the image) that receives the vertical slats,
2) a straight board (delineated by the blue and red arrows), and
3) a top board (beyond the green and red line) that covers the ends of the vertical slats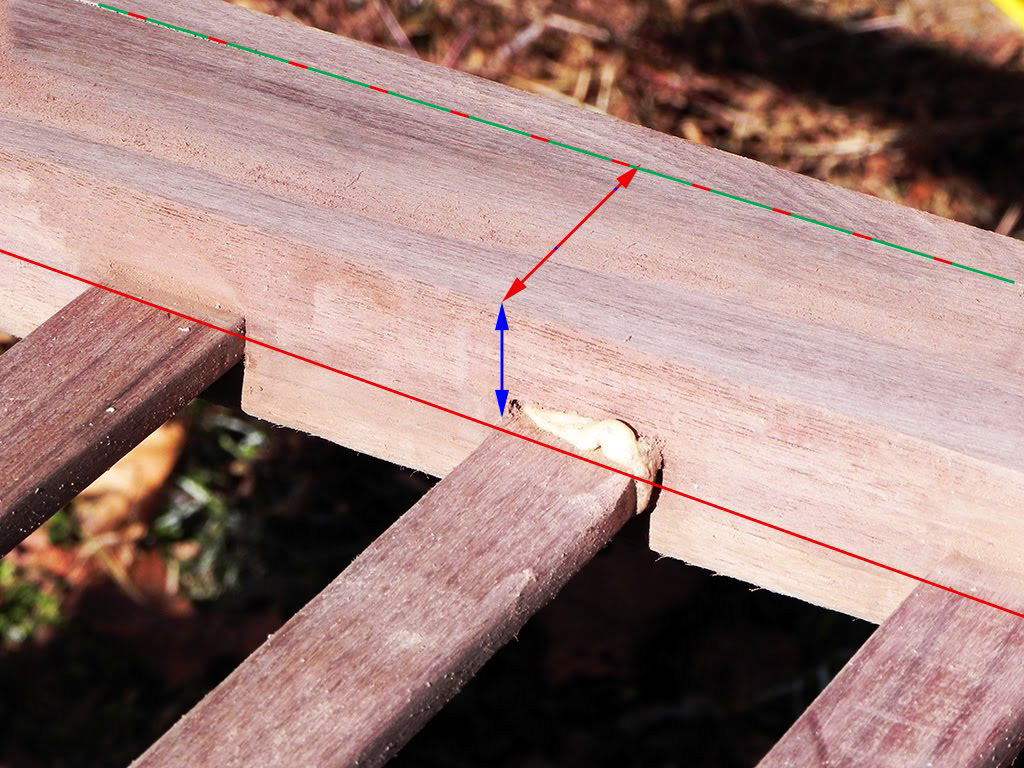 Here the glue between the top and straight board is visible: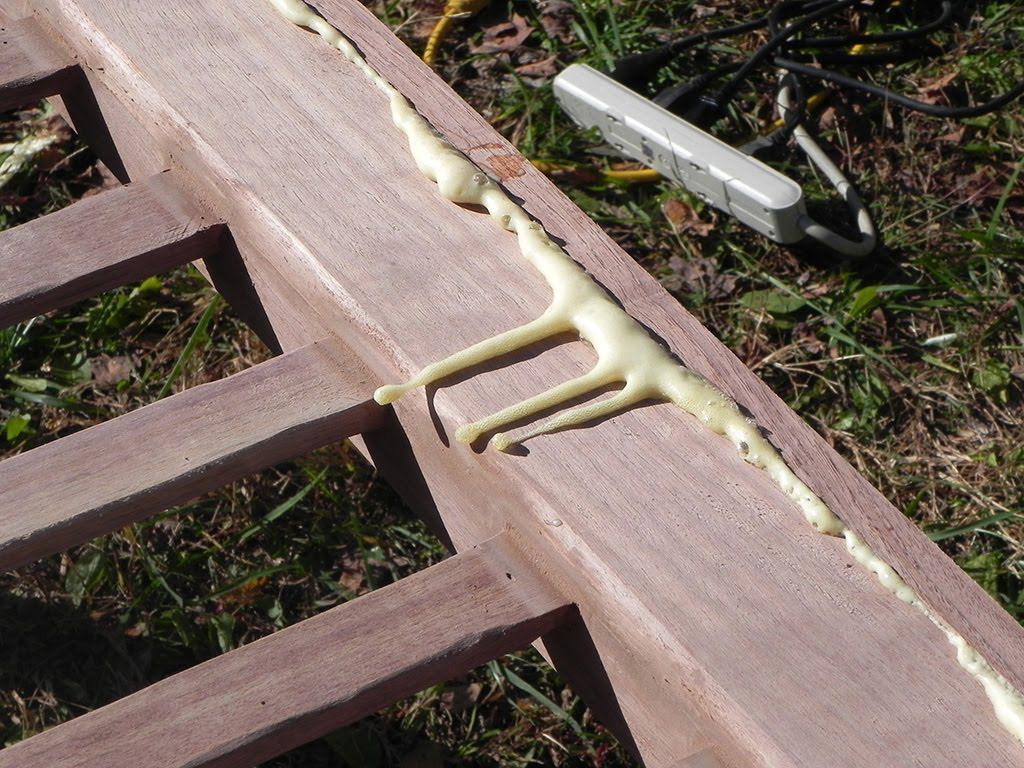 ... but after a little sanding the wood grain merges back into a more pleasing appearance:

Then the top board edges are rounded: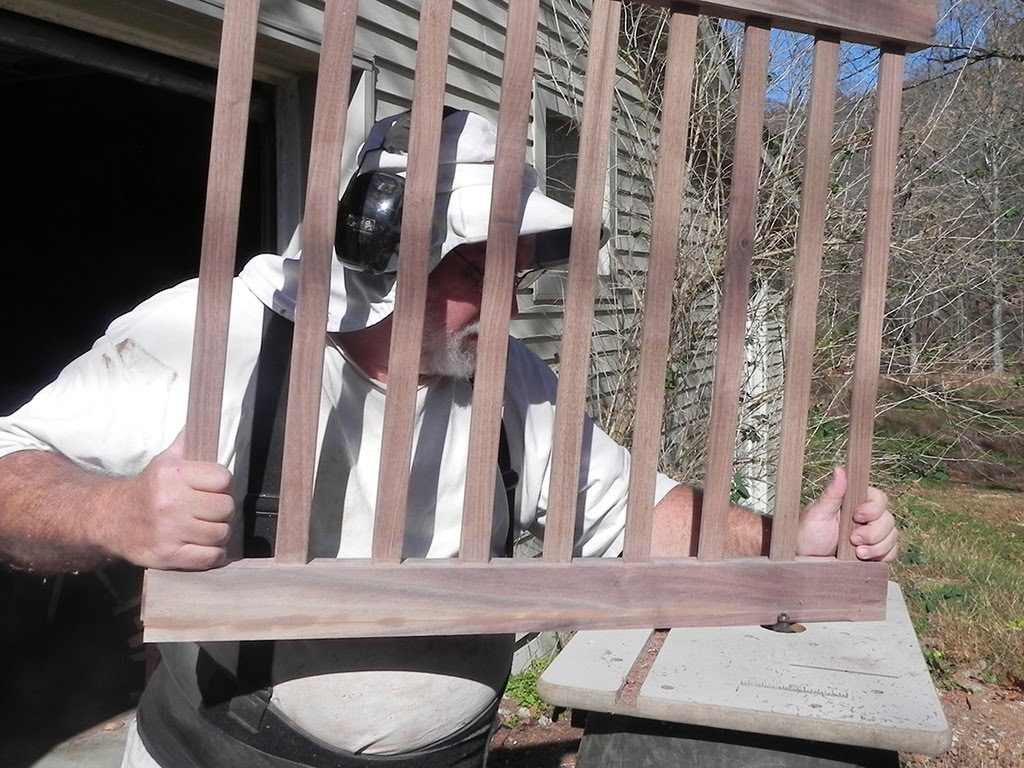 The foot-rail is made the same way: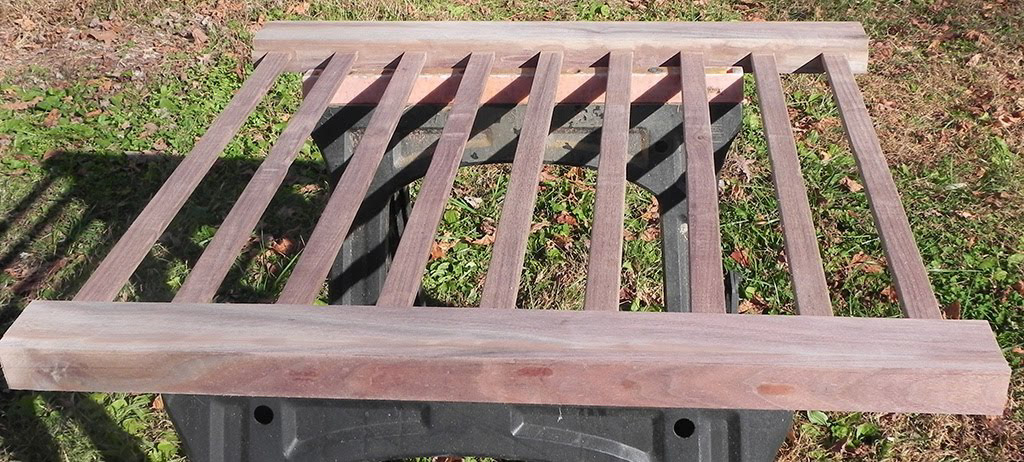 And Thao patiently fills any cracks and defects: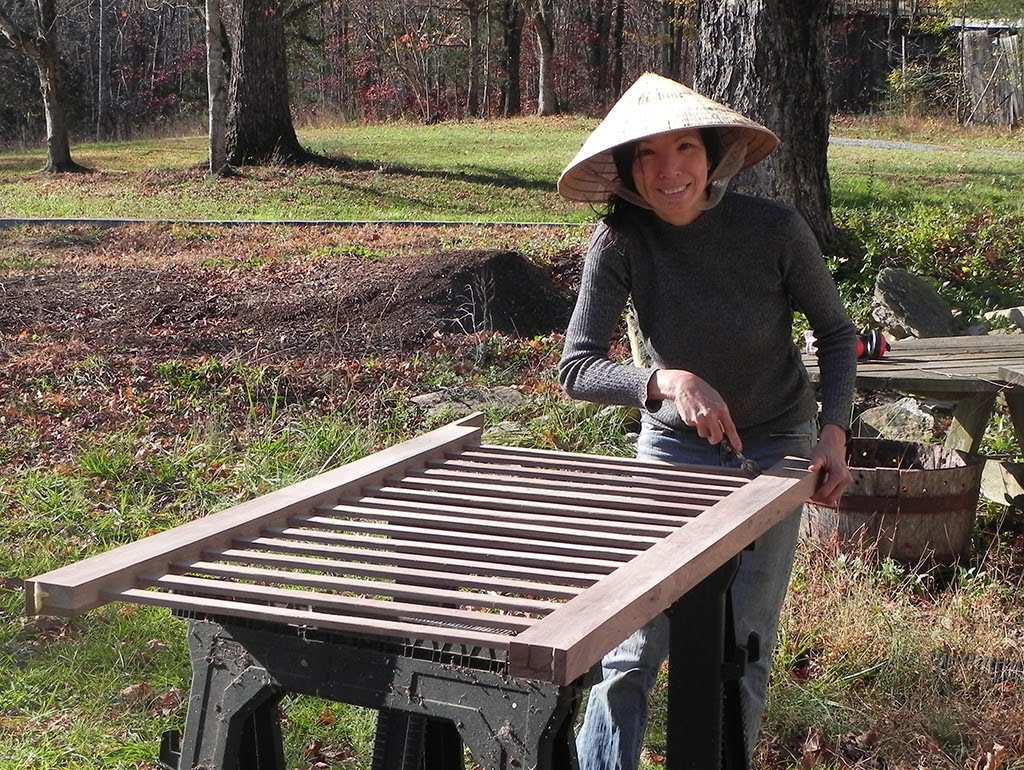 Then, time to make the headboard: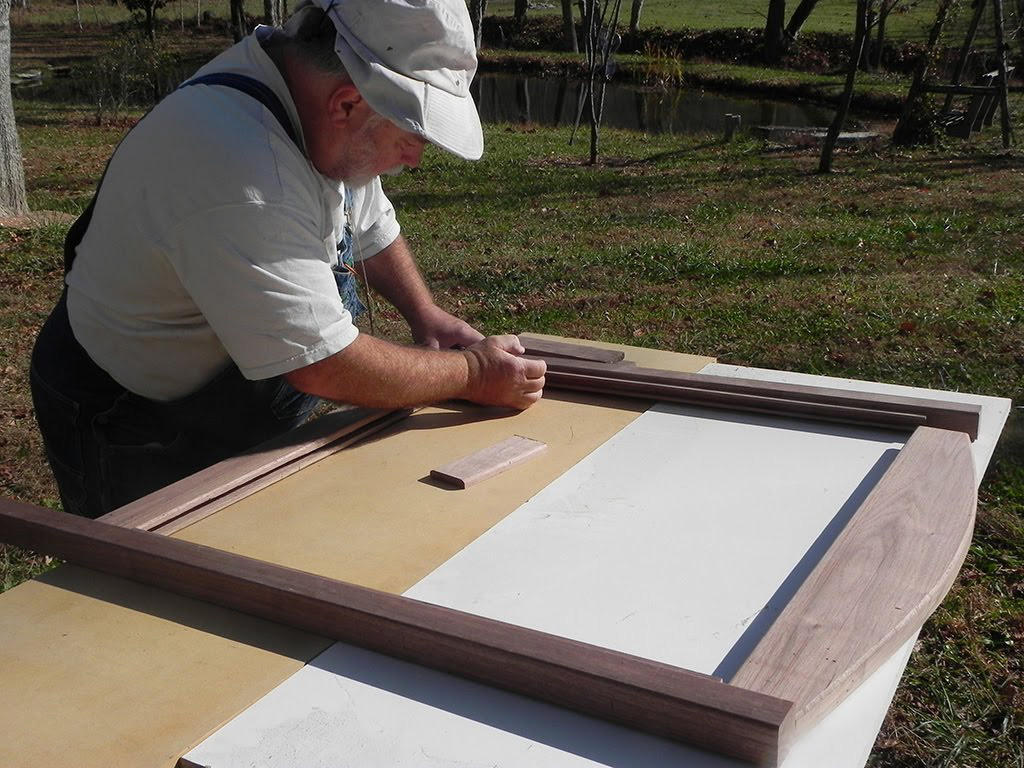 Making sure the angles are really at 90 degrees: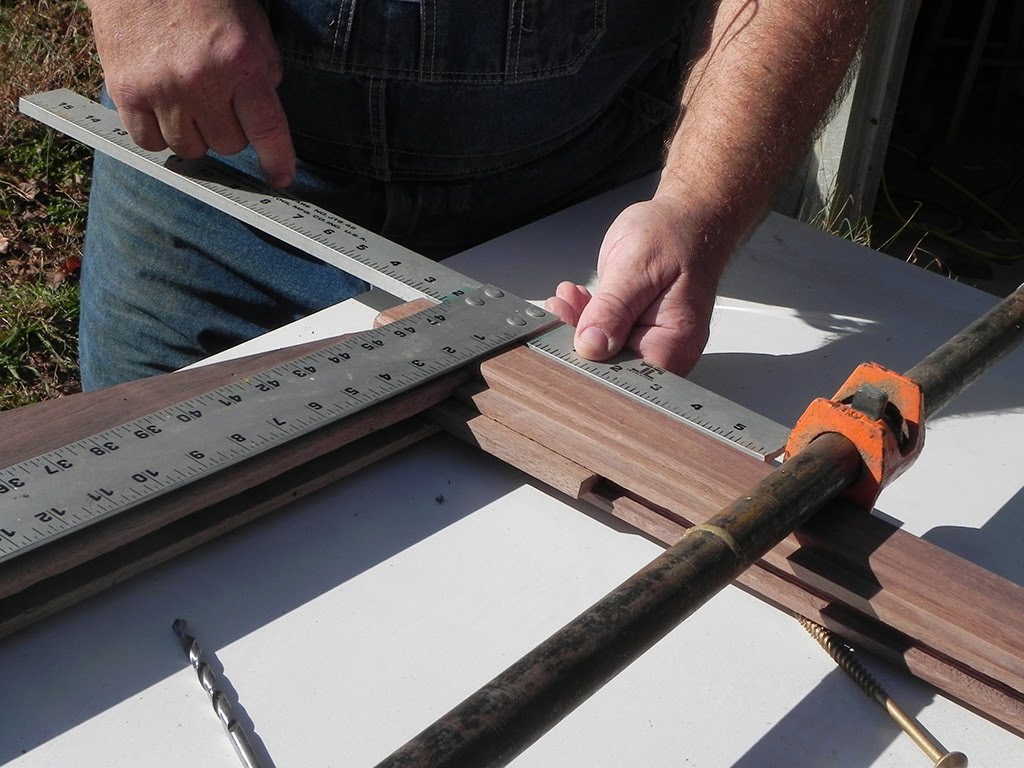 ... and that the groove for the panels is properly sized: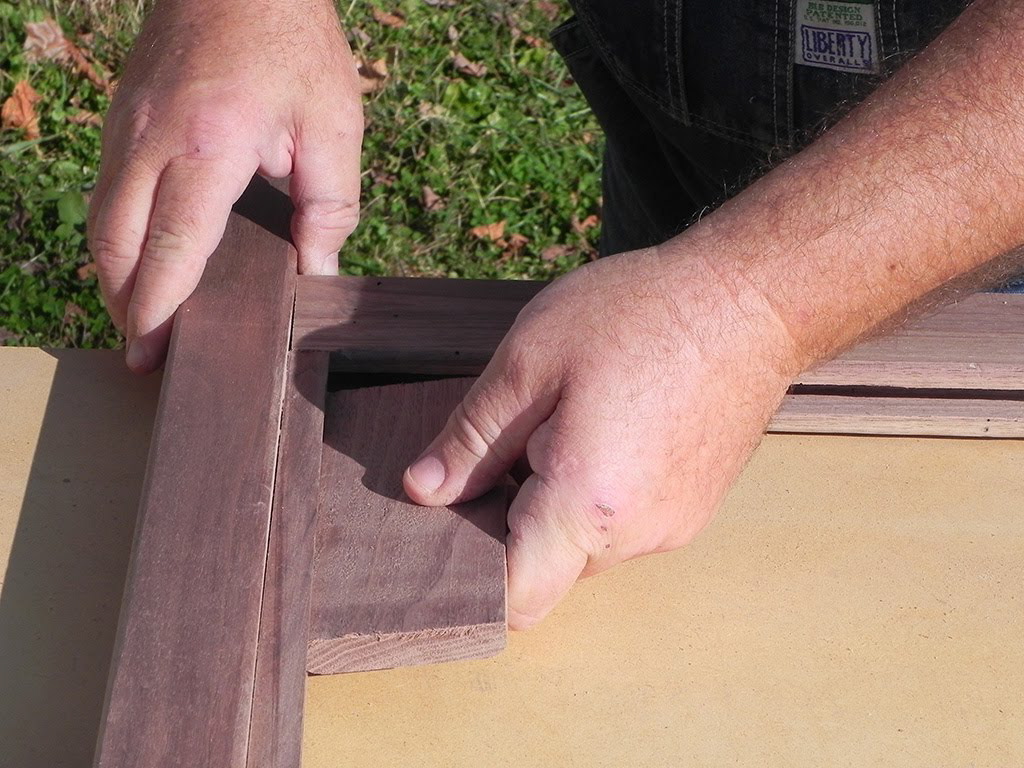 The joints to strengthen the top rail to the leg:

The final headboard (without the animal designs):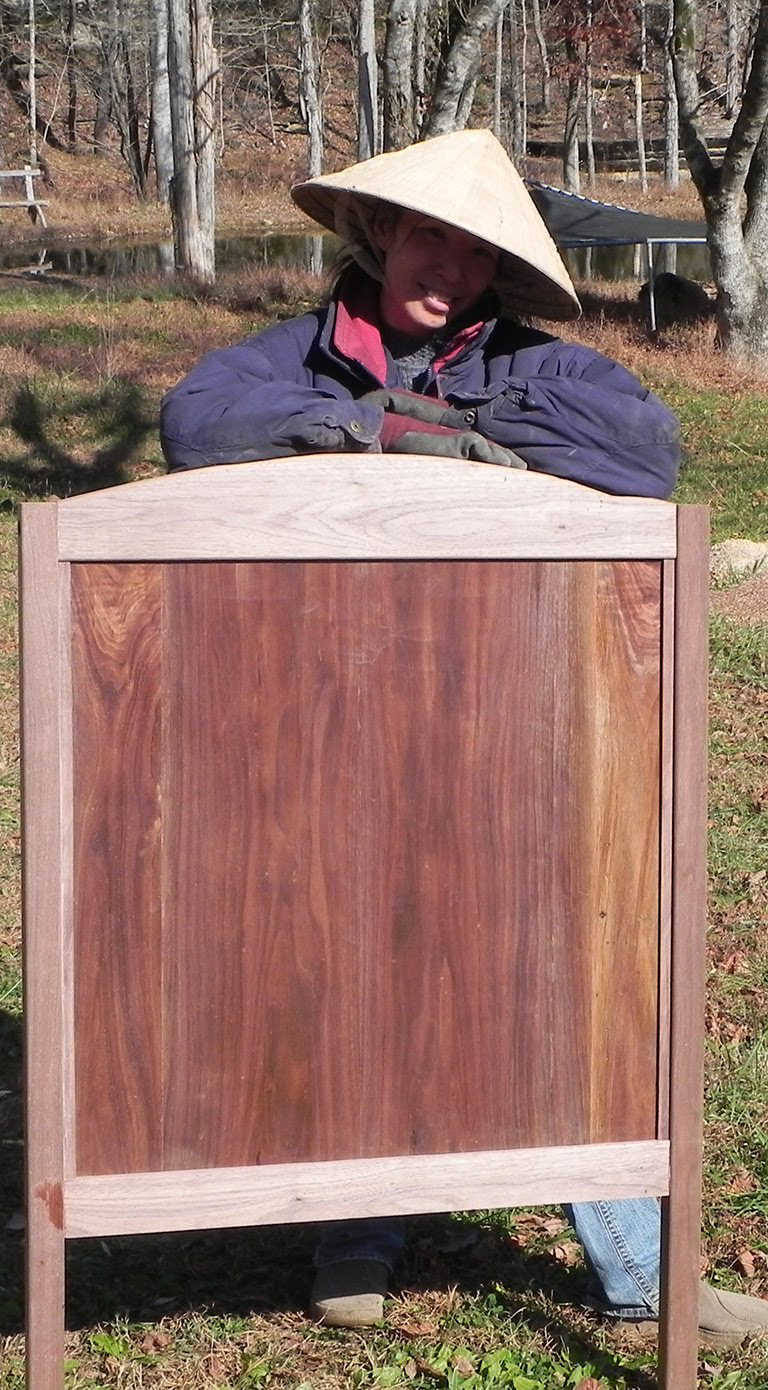 Thao very patiently cut a bunch of animal designs on the scroll saw, and to encourage "reading and 'rithmetics" we added letters and numbers on the top bar of the side rails.

The lateral rails are attached to the foot- and headboards with big lag bolts. On one side the head can be hidden...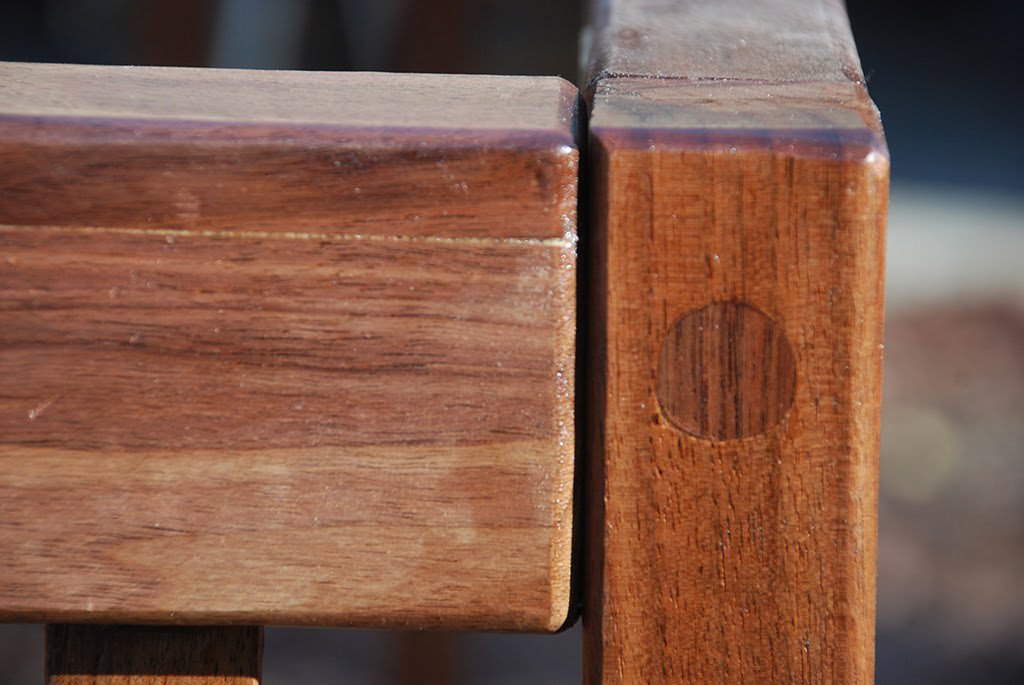 ... but on the other side it needs to be accessible to assemble and disassemble the crib: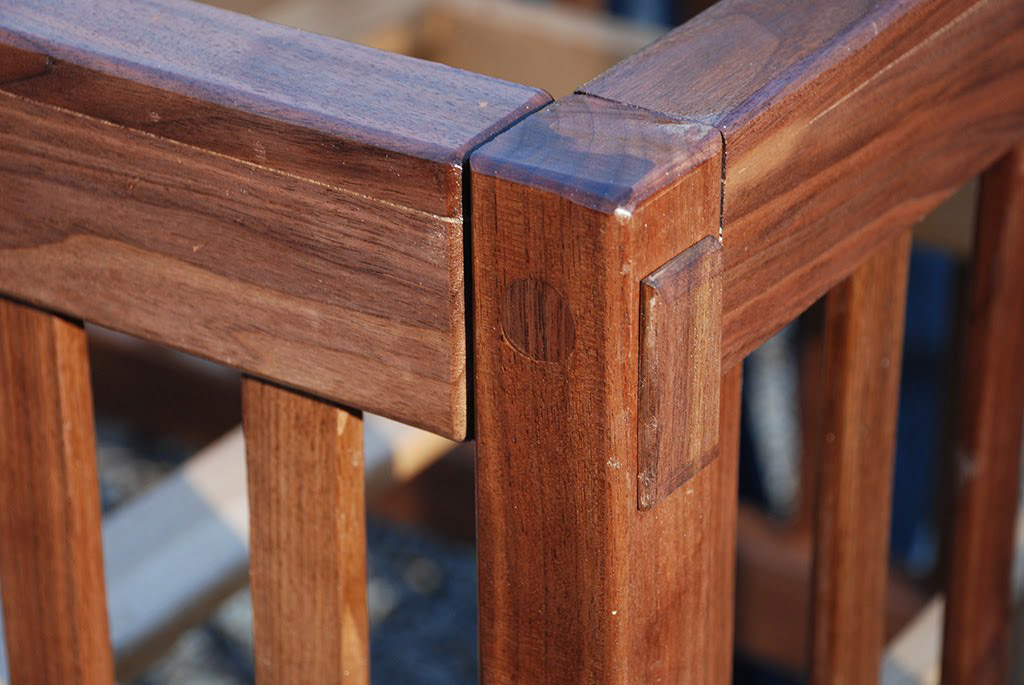 The head of the lag bolt is hidden by a plate with a rare earth magnet: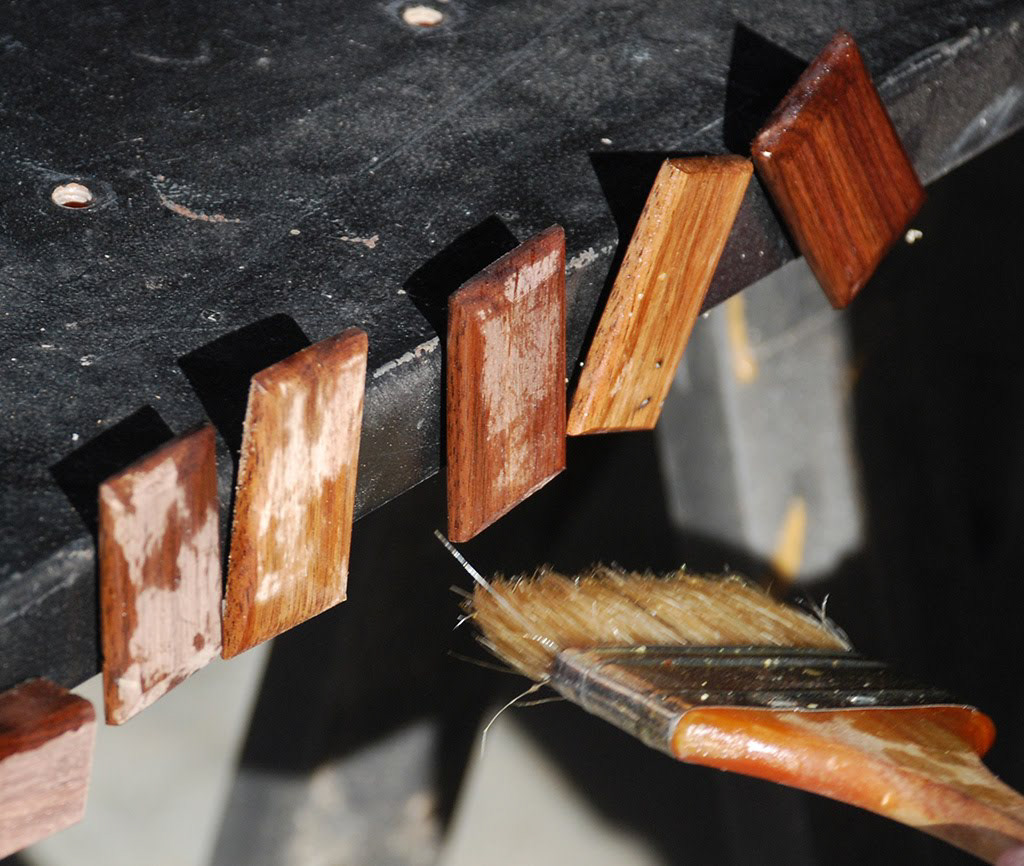 Some supports of various length,  allow to raise or lower the mattress platform, and they too are attached with magnets to the frame. They hold very well, but are easy to change:


Without the support, ......with the support .. and with the mattress platform