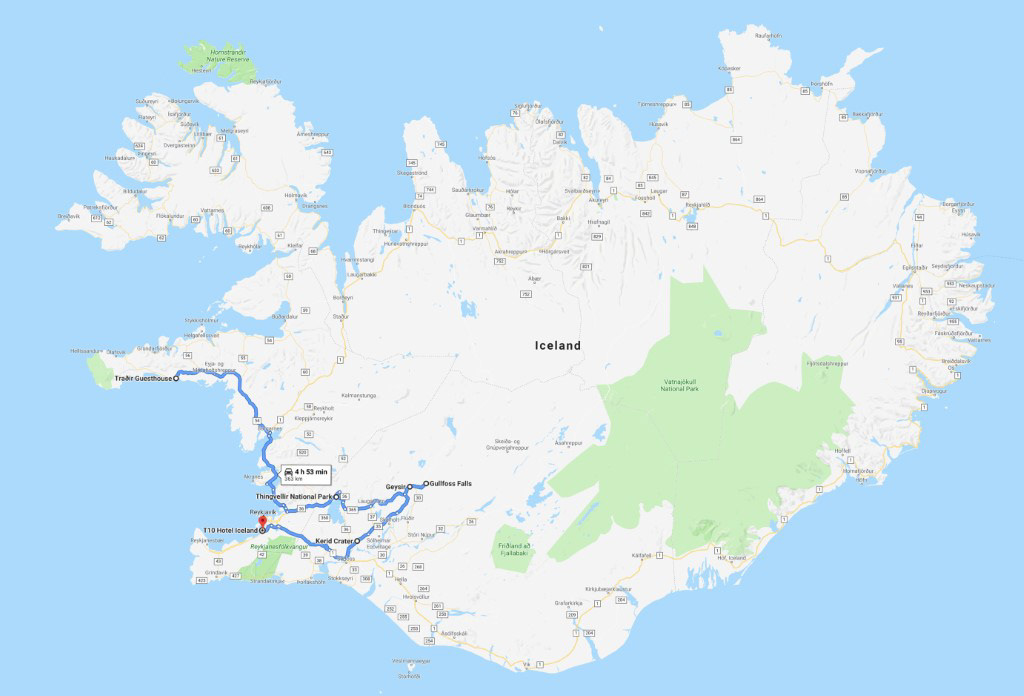 Sunrise over the Tradir guesthouse in a beautiful location on the sea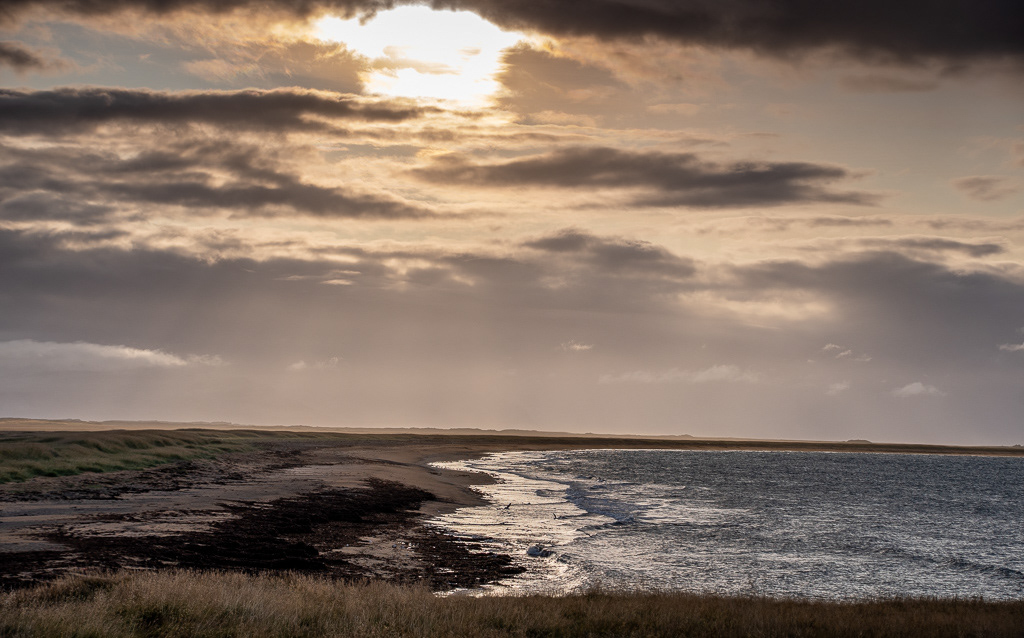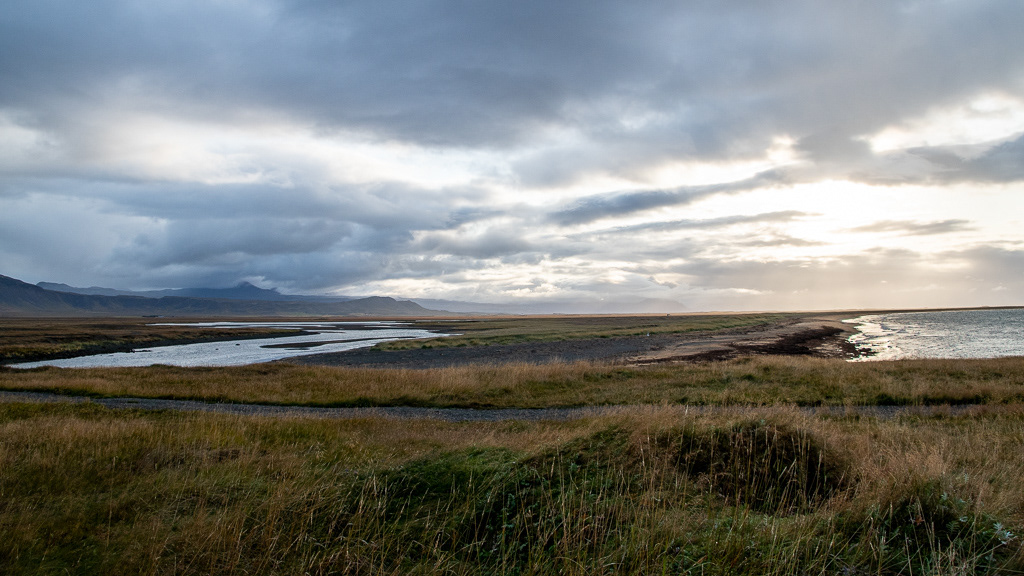 The road on the West coast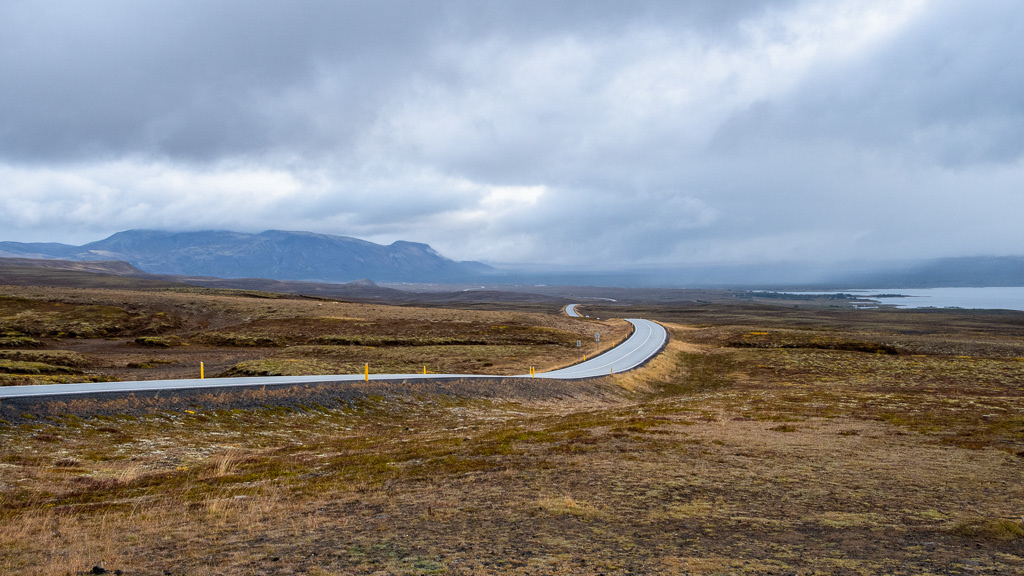 Þingvallavatn a very nice lake which has the unique characteristic of being at the North most limit of the "crack" between the Mid-Atlantic ridge (on the far side of the image) and the North American plate on the foreground of the image. These 2 sides are separating at about 2 cm a year and the lake is fed very pure glacial water. Many companies organize snorkeling in it with visibility said to be up to 100 m ! We did not try, it was not sunny and we had a full itinerary.
At the North end of the lake is Thingvellir National Park. They spell it "Þingvellir".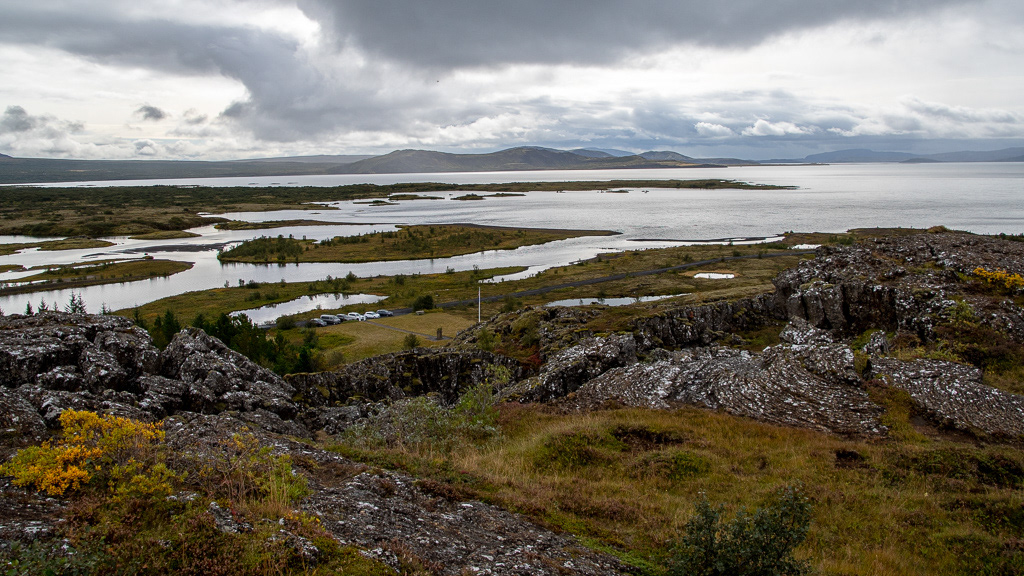 It is famous as the location of the original Icelandic parliament  "Althingi" created in 930 CE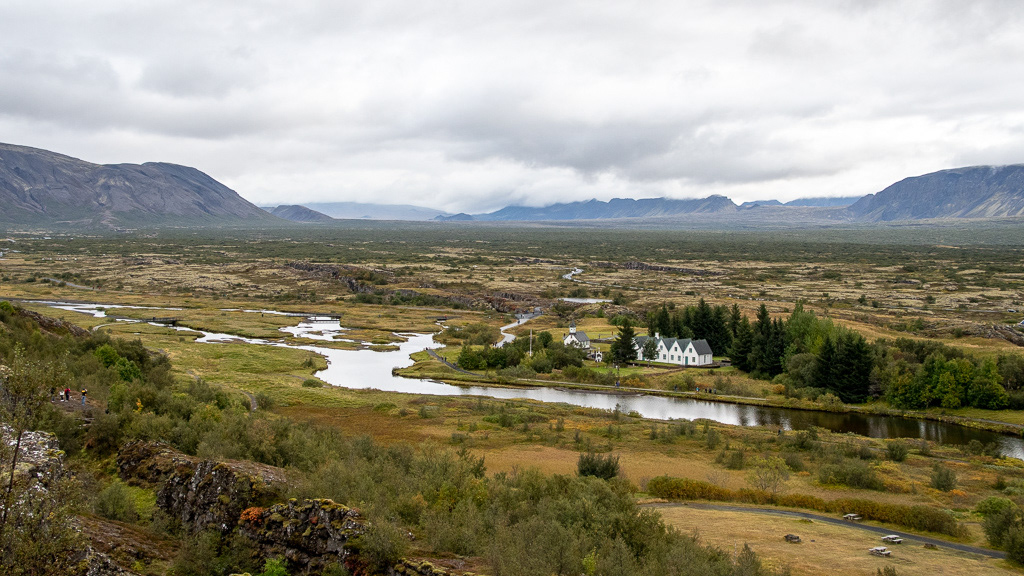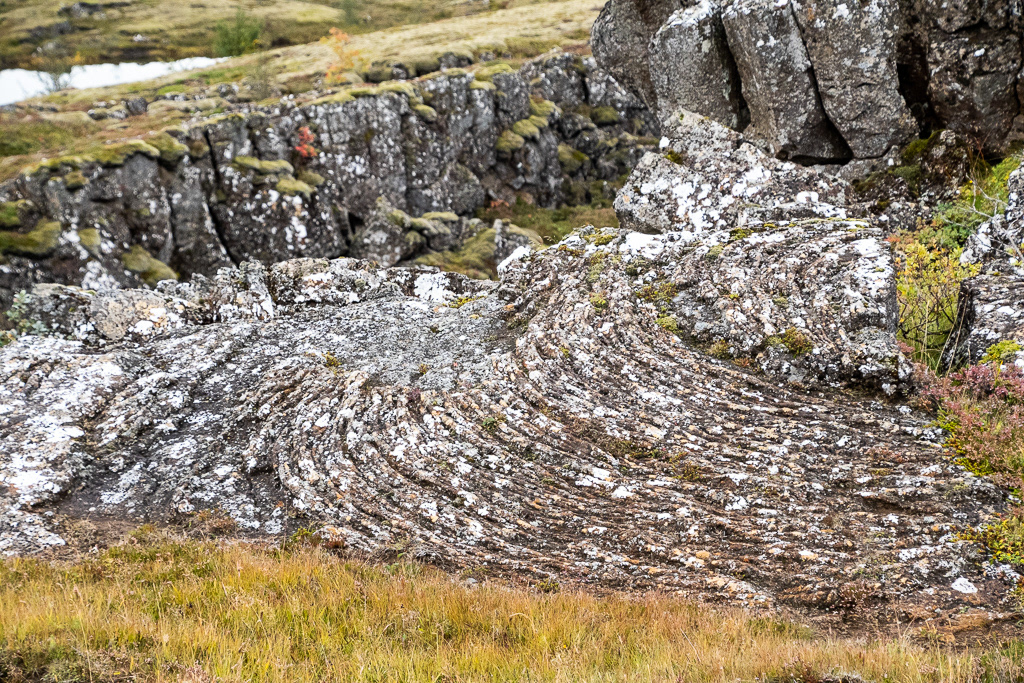 Note the hand holding a cell phone in the "crack"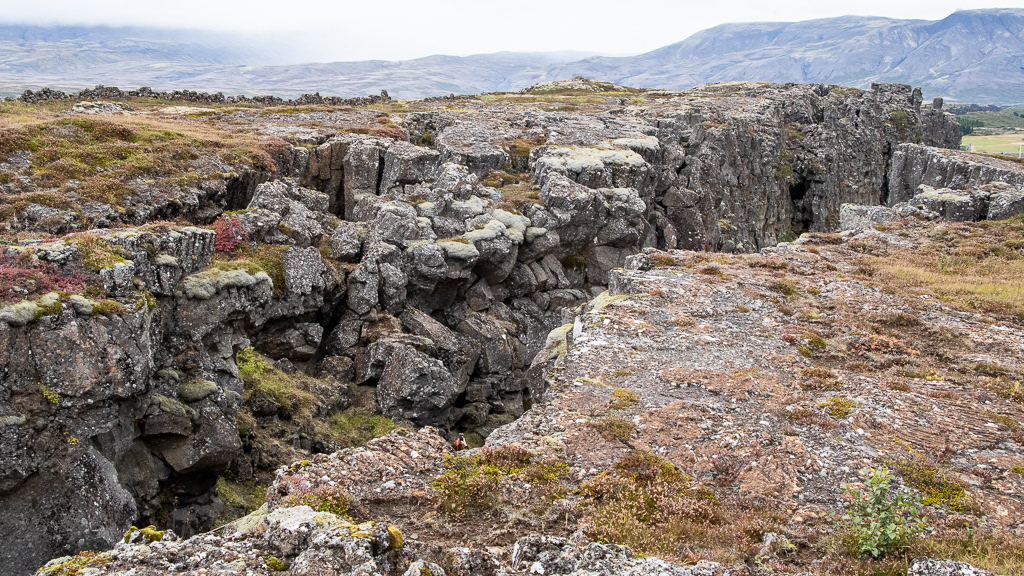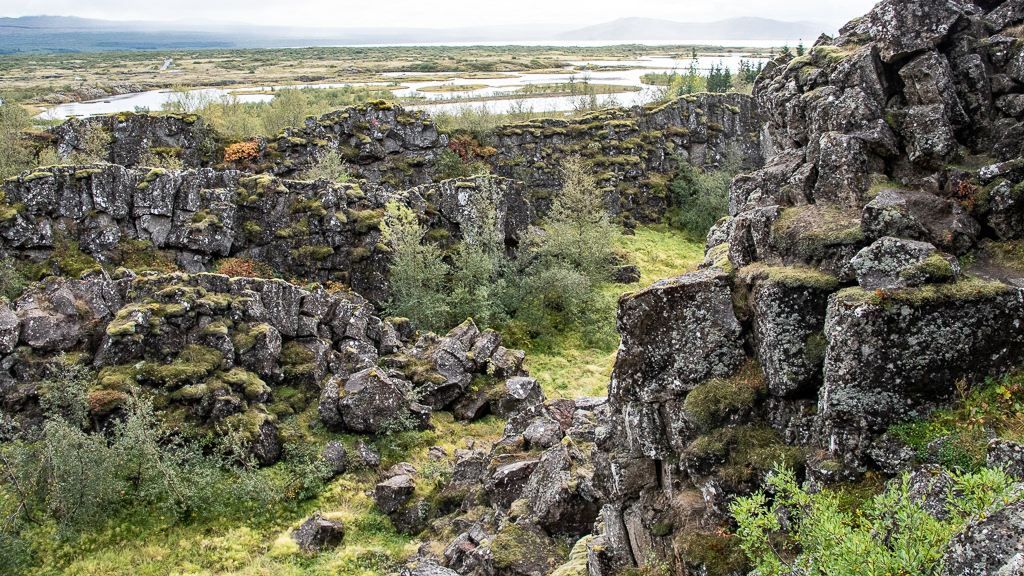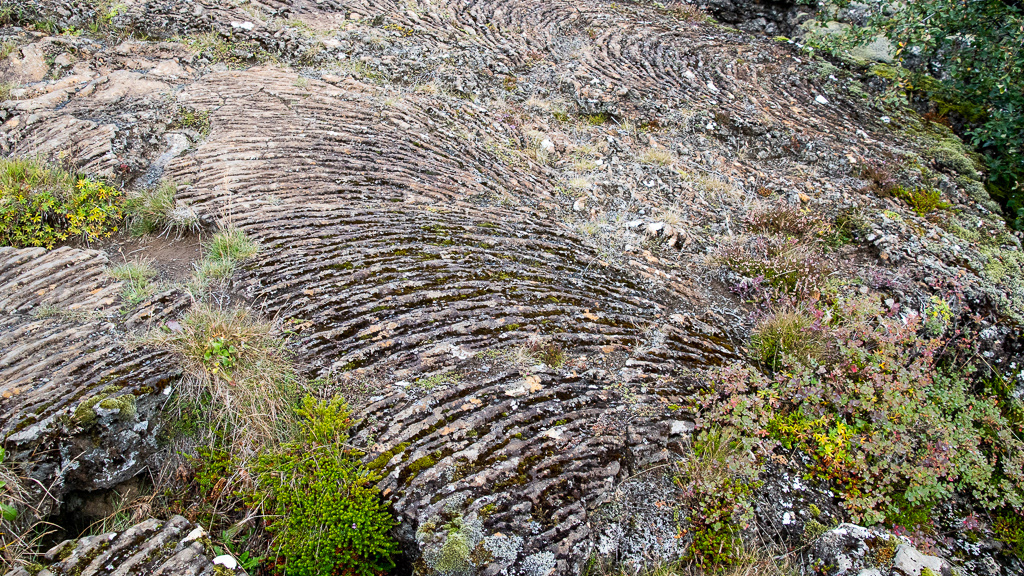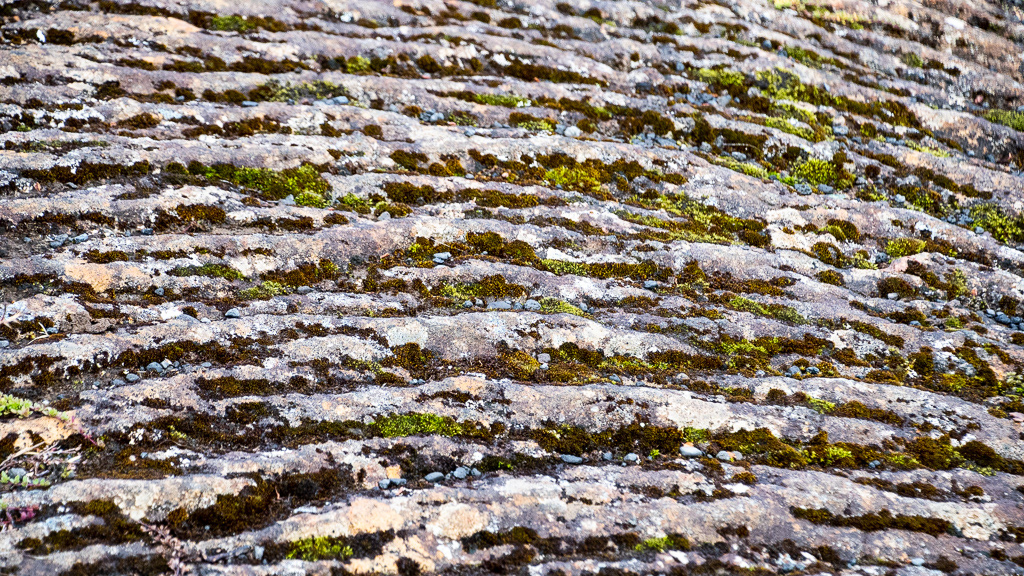 The restored parliament and church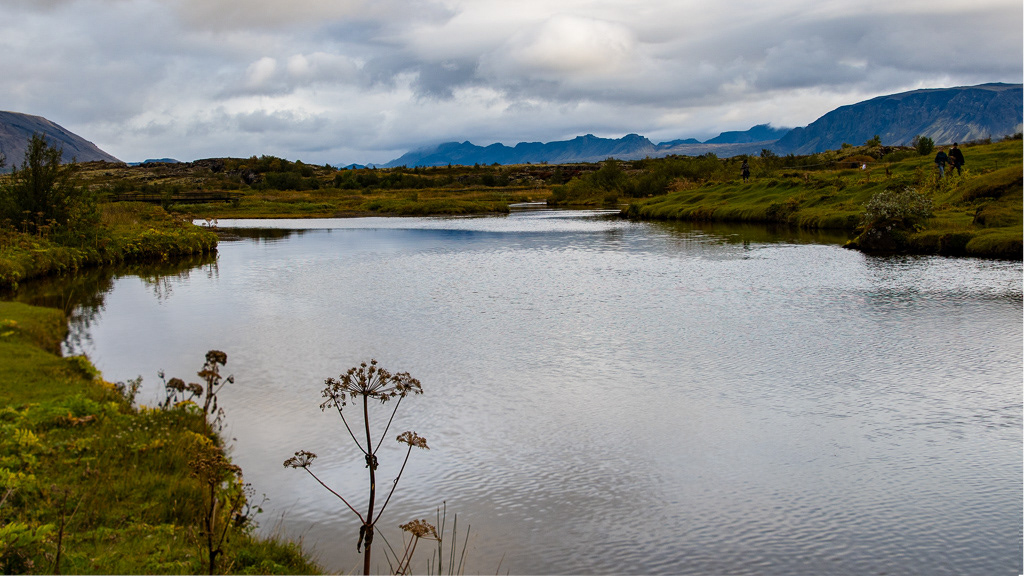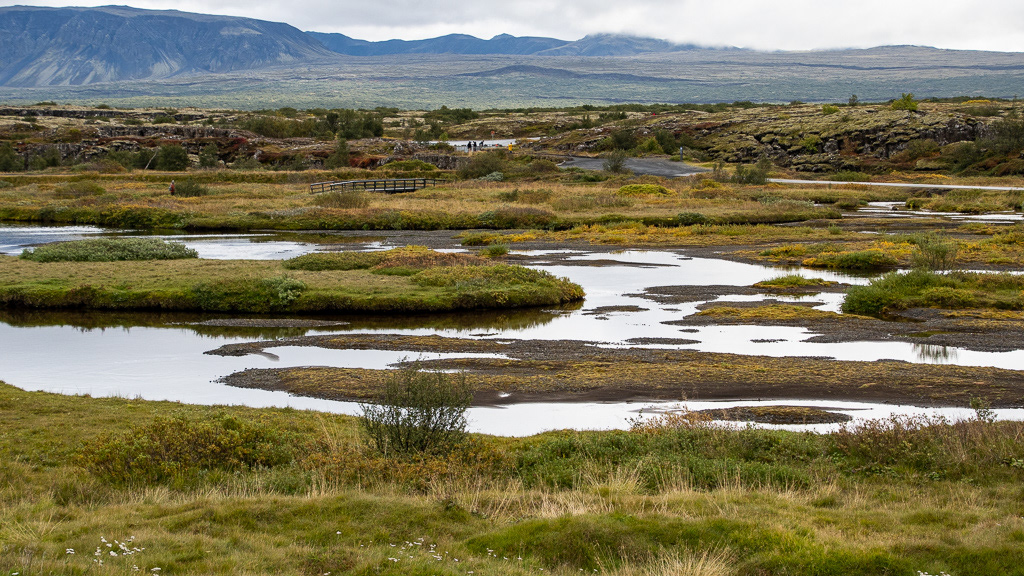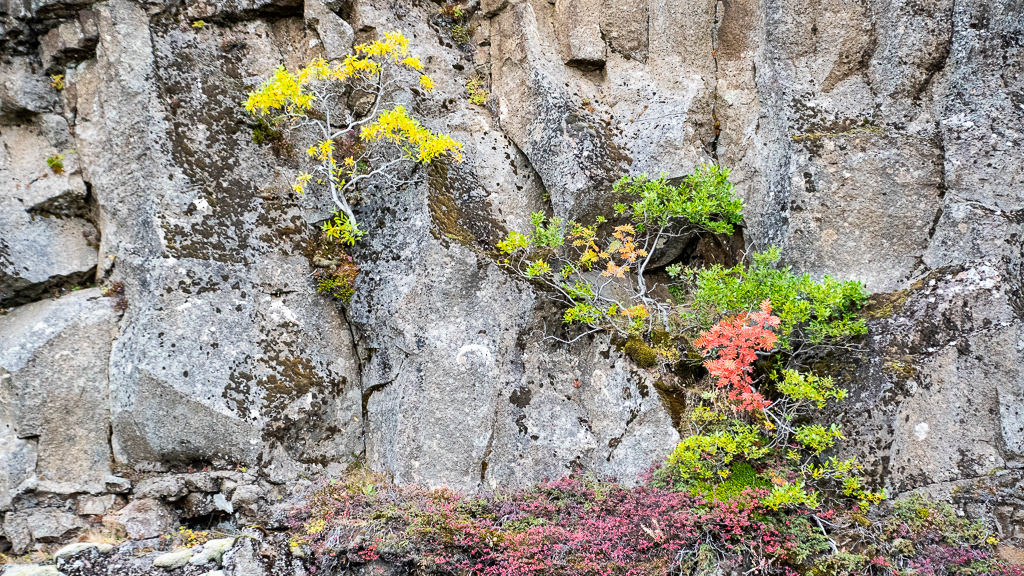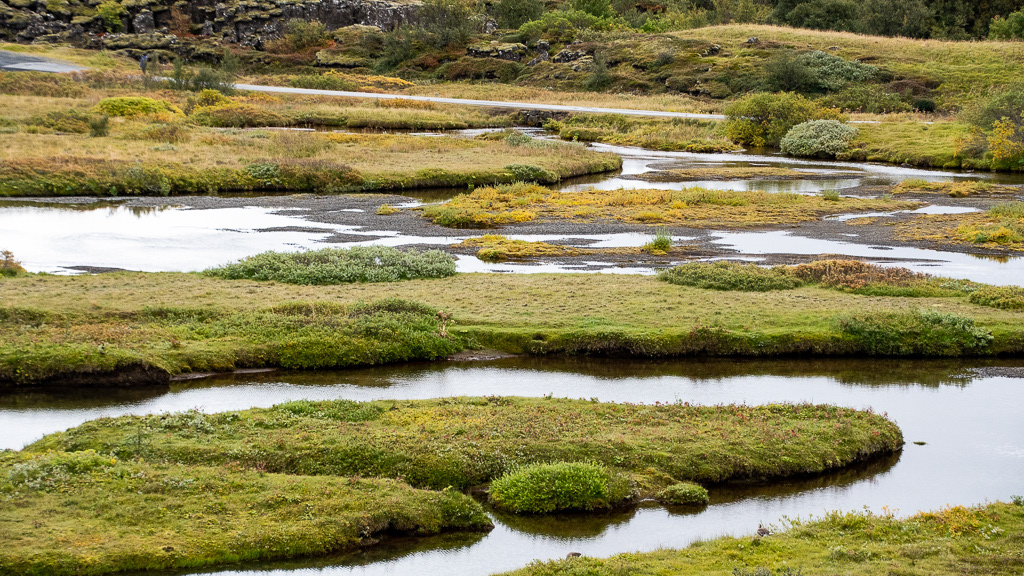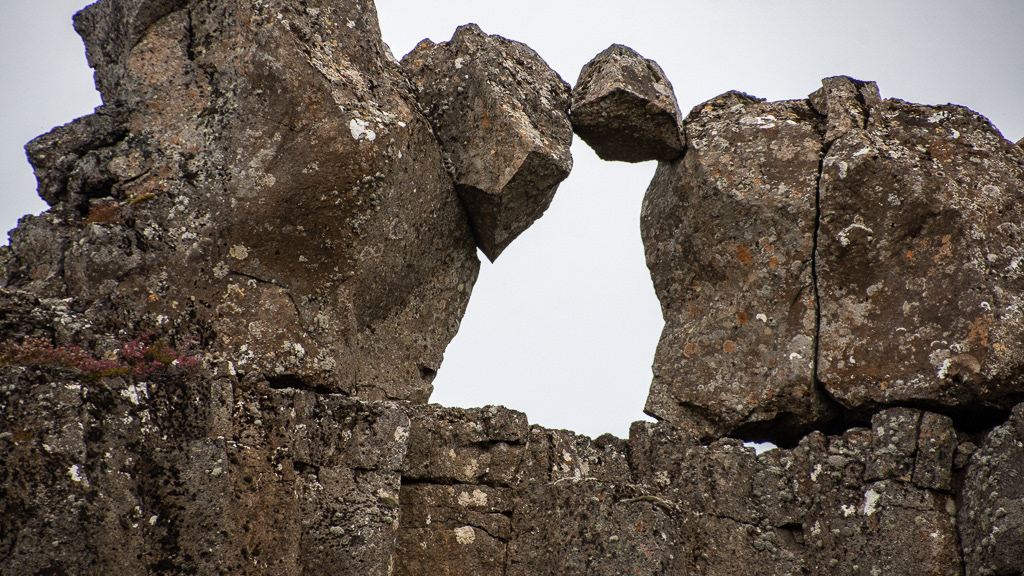 Geysir, the geyser after which all others are named was known in 1294 CE and has recently be dormant as the activity moved a 100 m to another one...
... called Strokkur, that conveniently erupts every 10 min or so !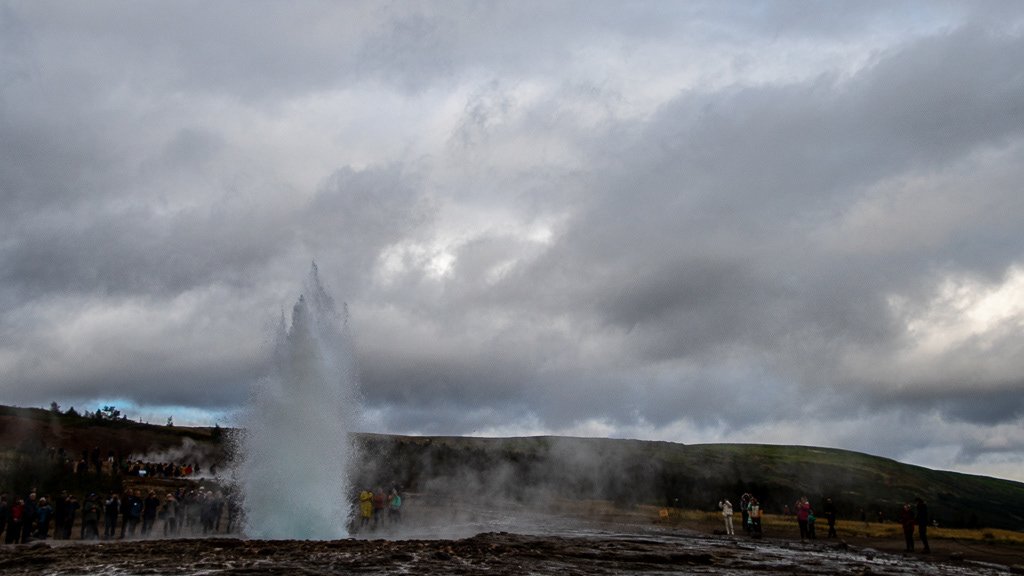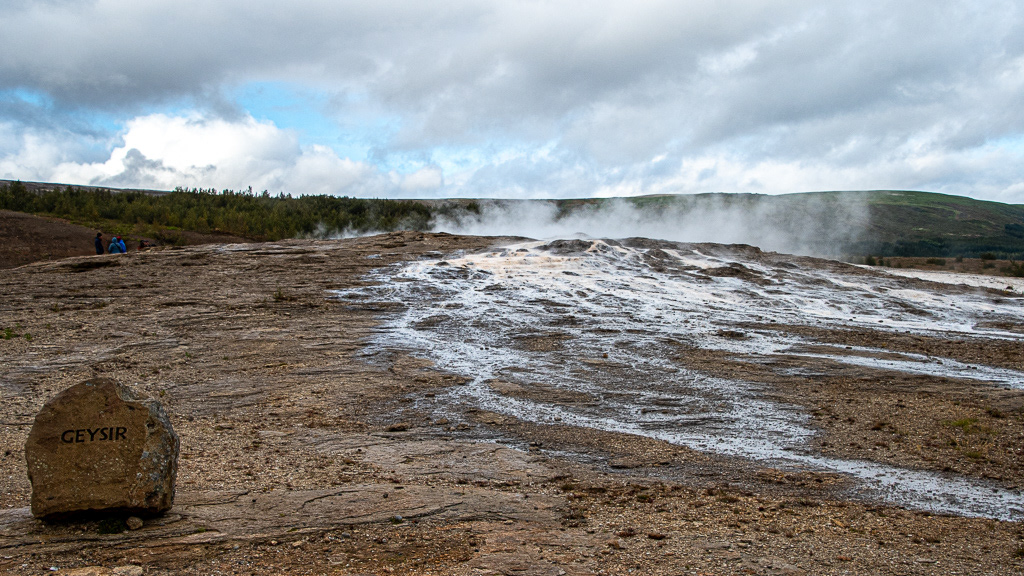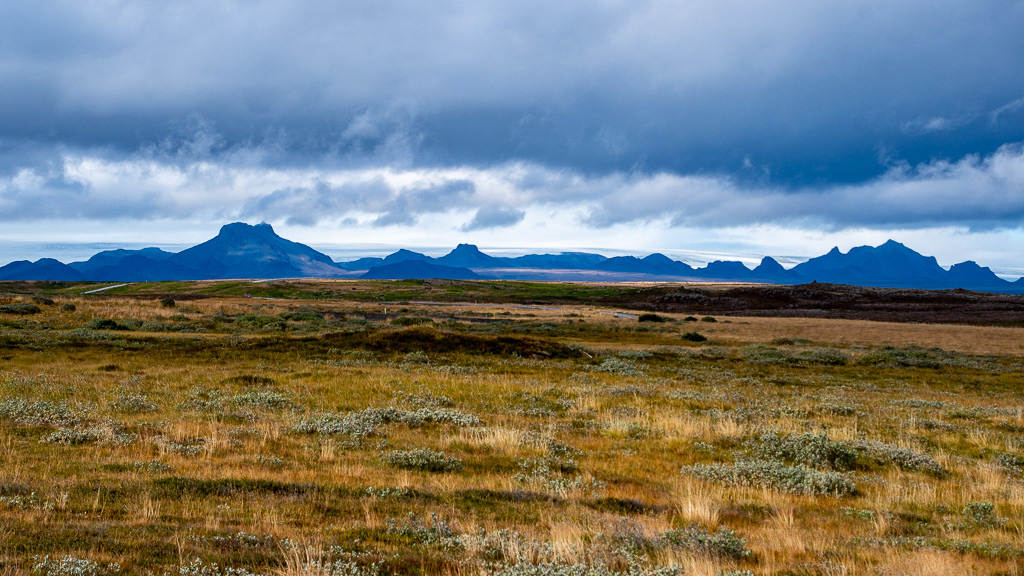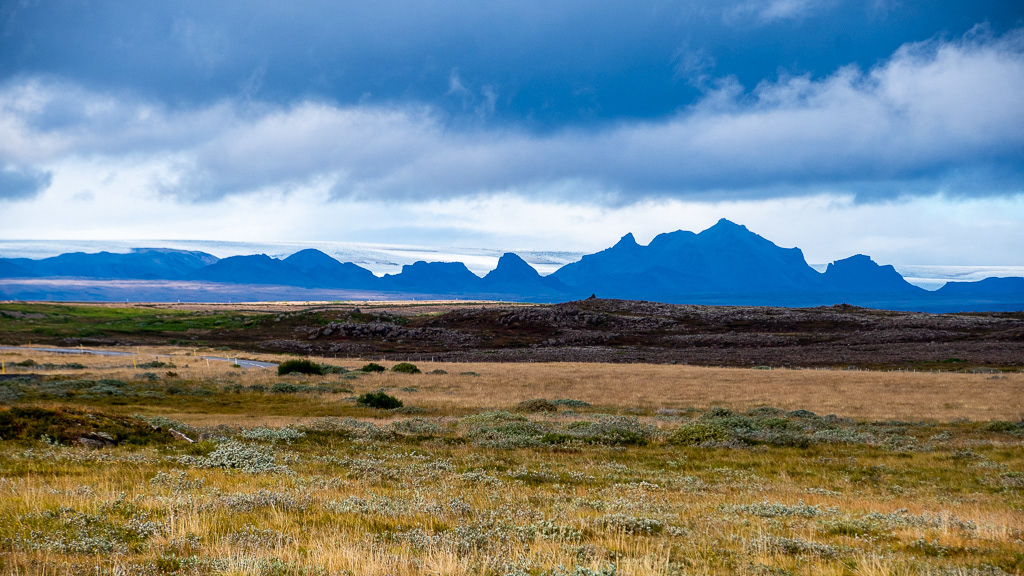 There are 2 levels and a change of direction of the flow. We arrived on a gray afternoon but cloud lifted up and we could see the rainbow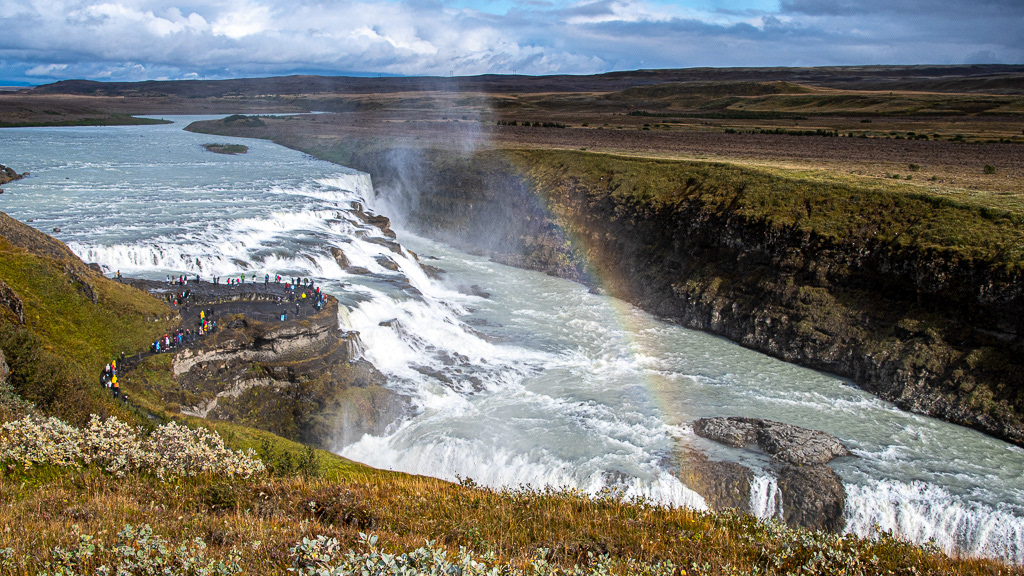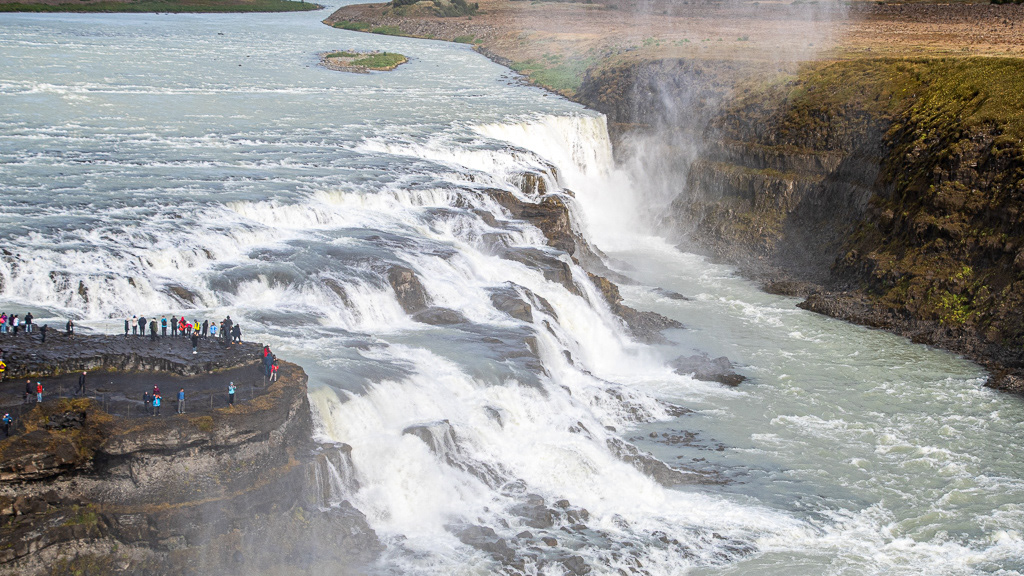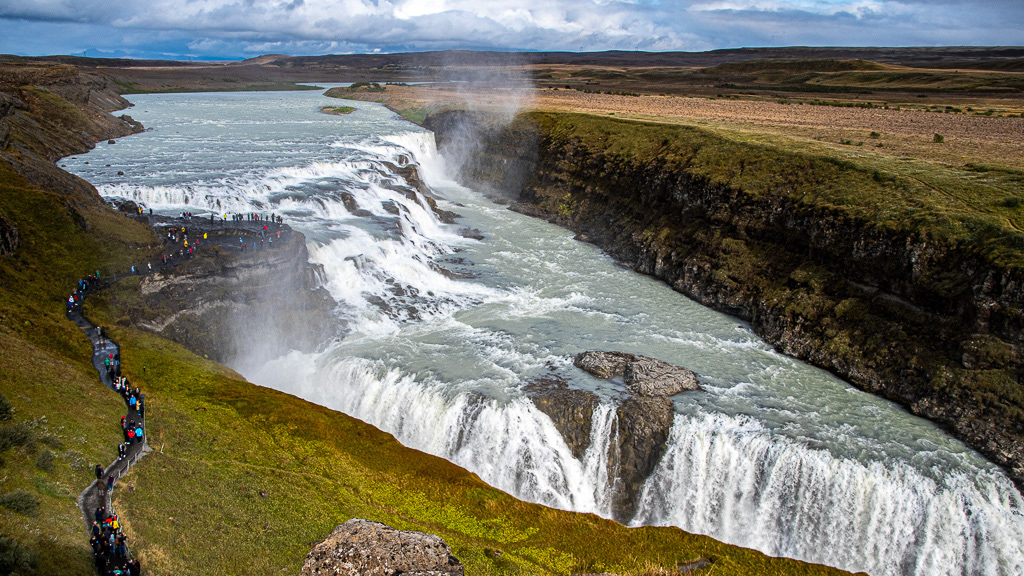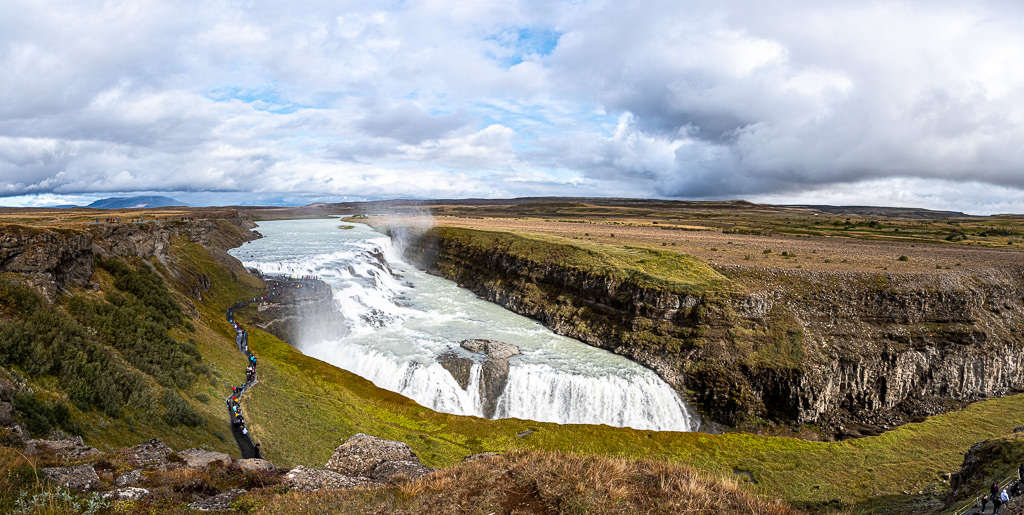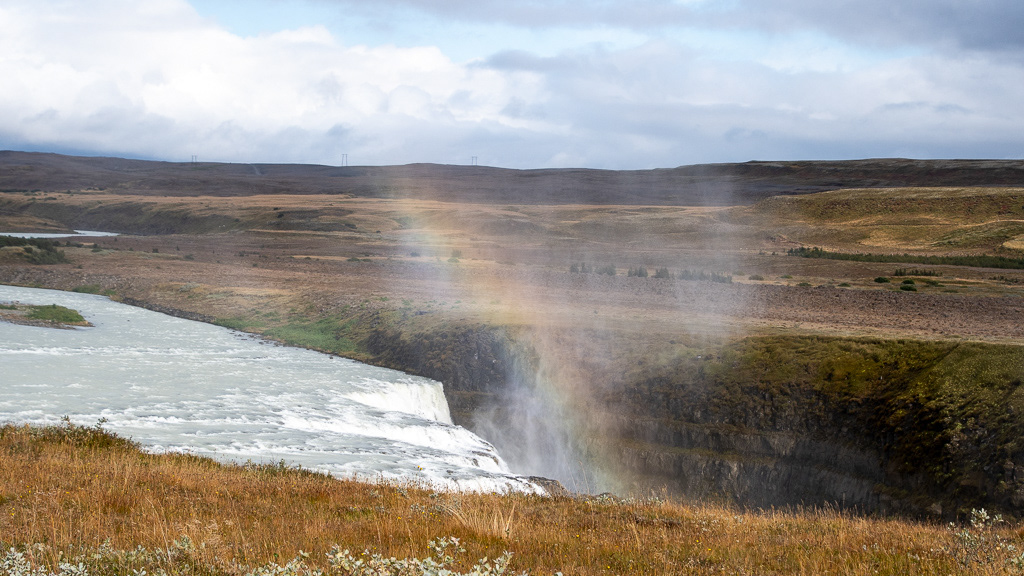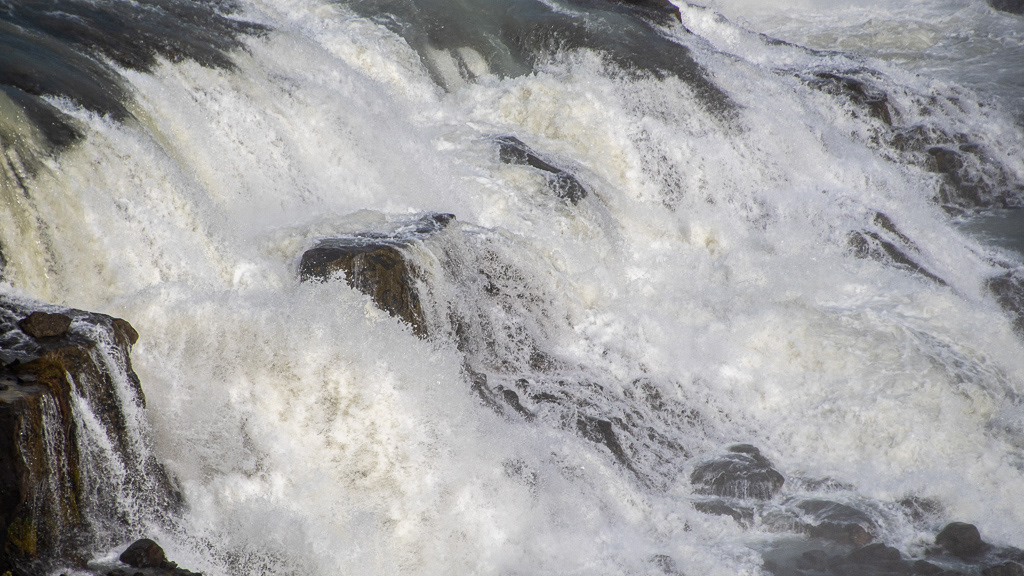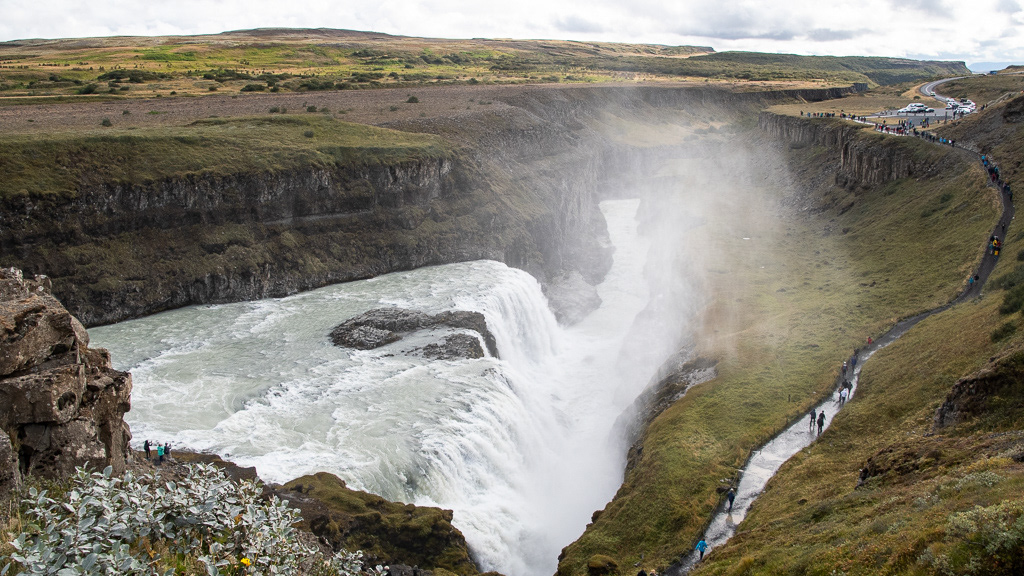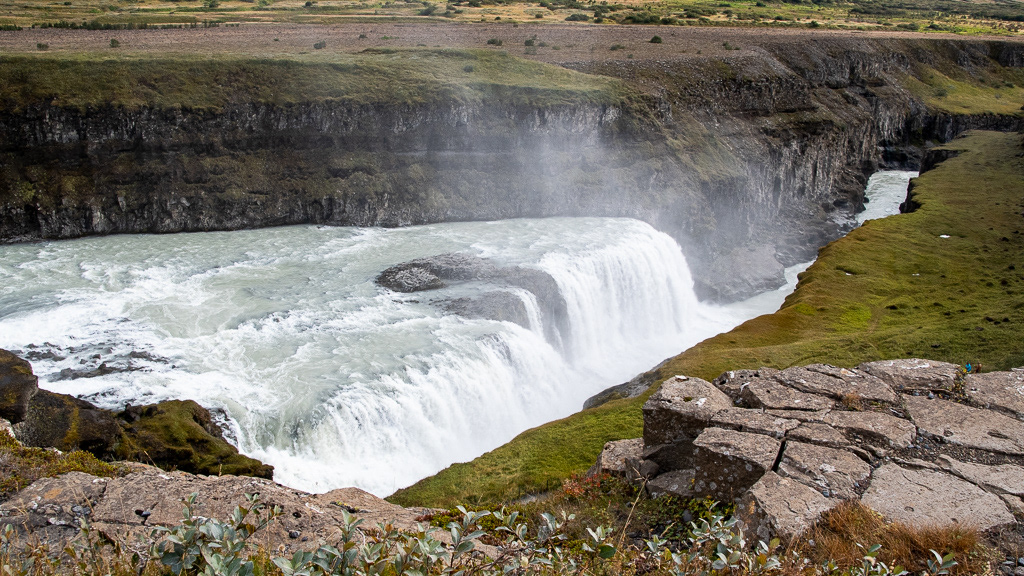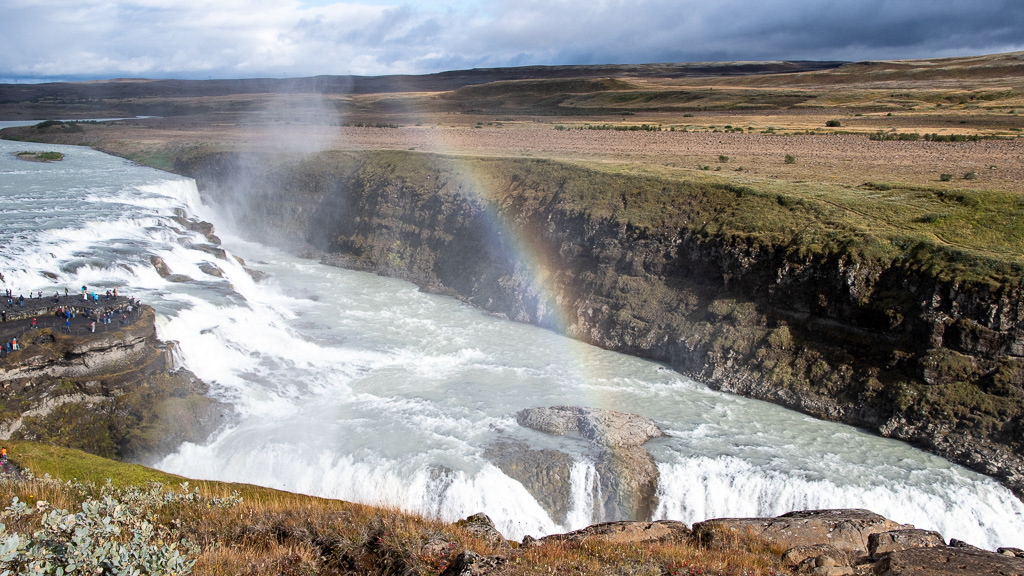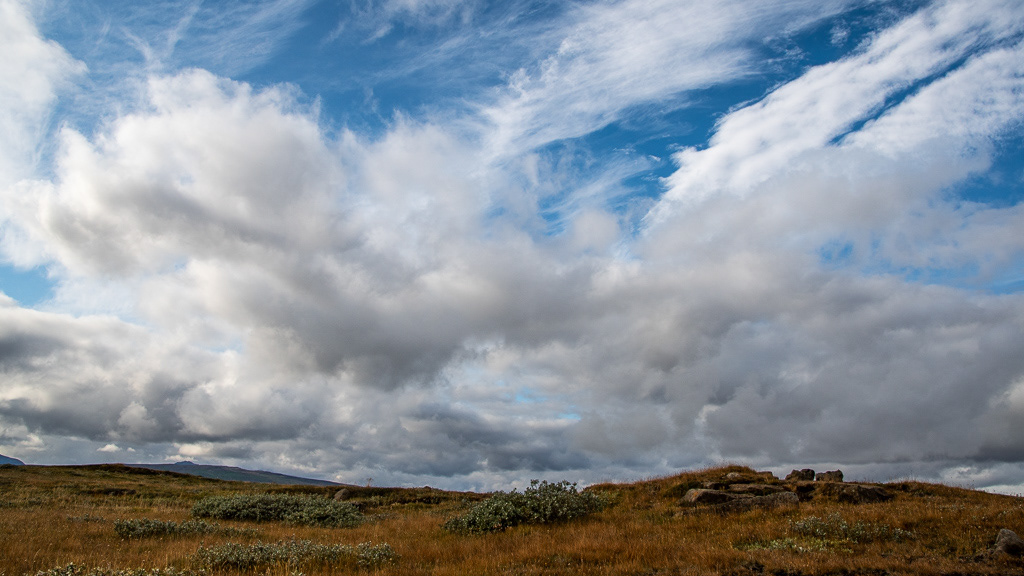 The ever changing Icelandic sky !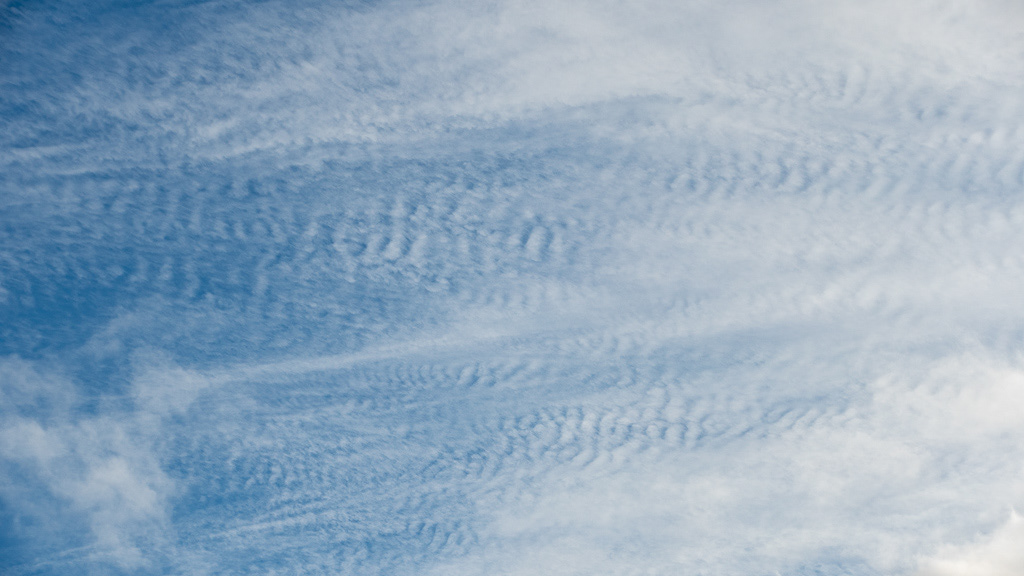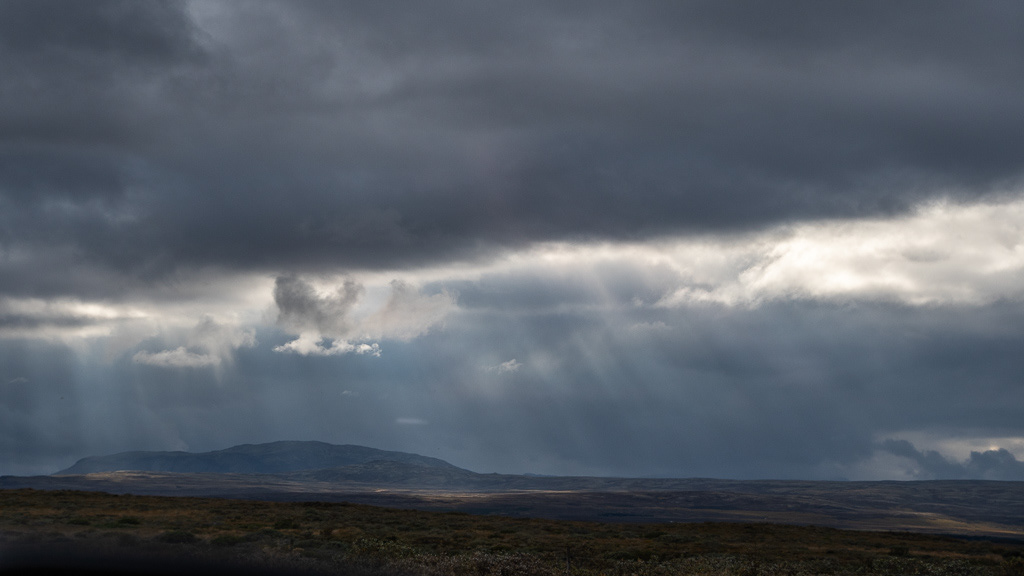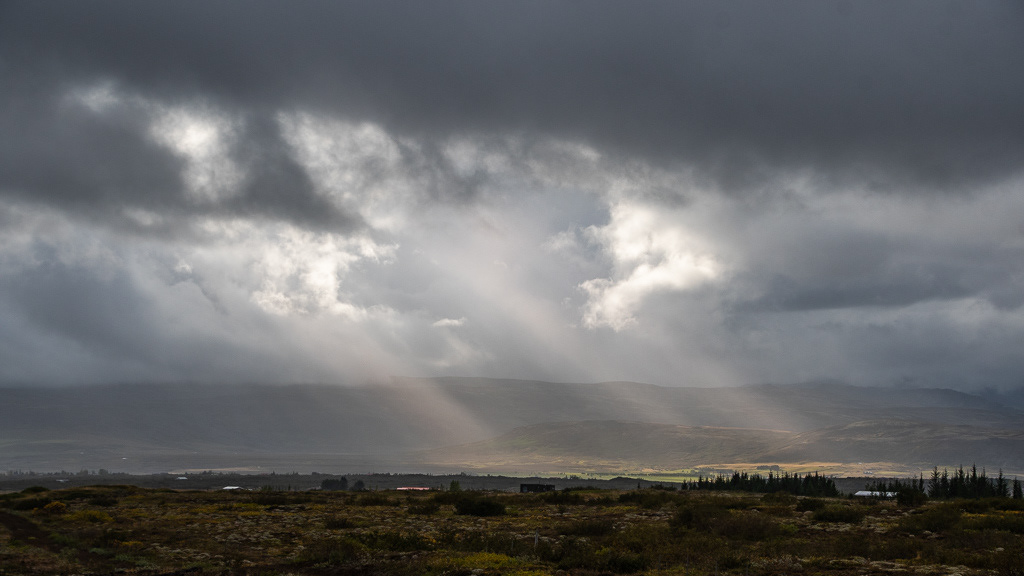 Kerið crater with the unusual red volcanic rocks with an aquamarine lake (due to dissolved minerals)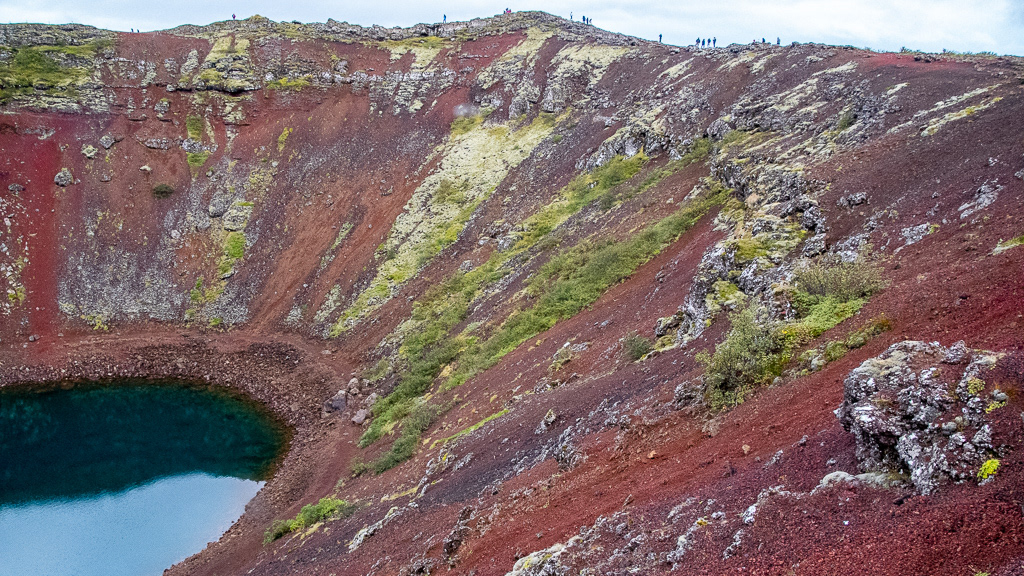 A bit scary to peak over the edge as the red gravel is slippery and unstable