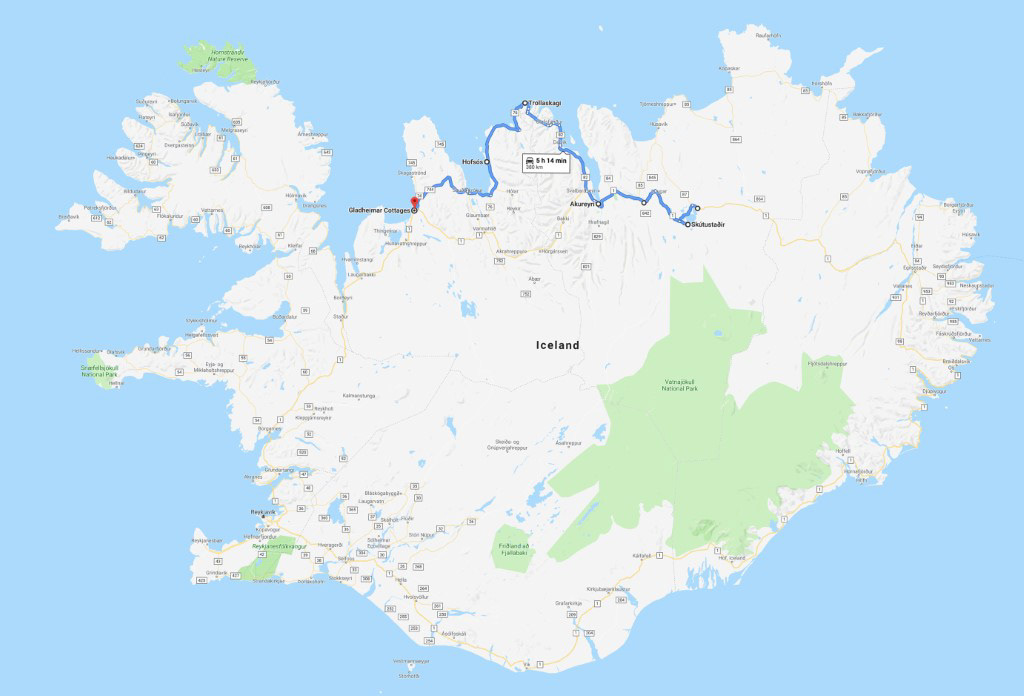 The high plain near Fossholl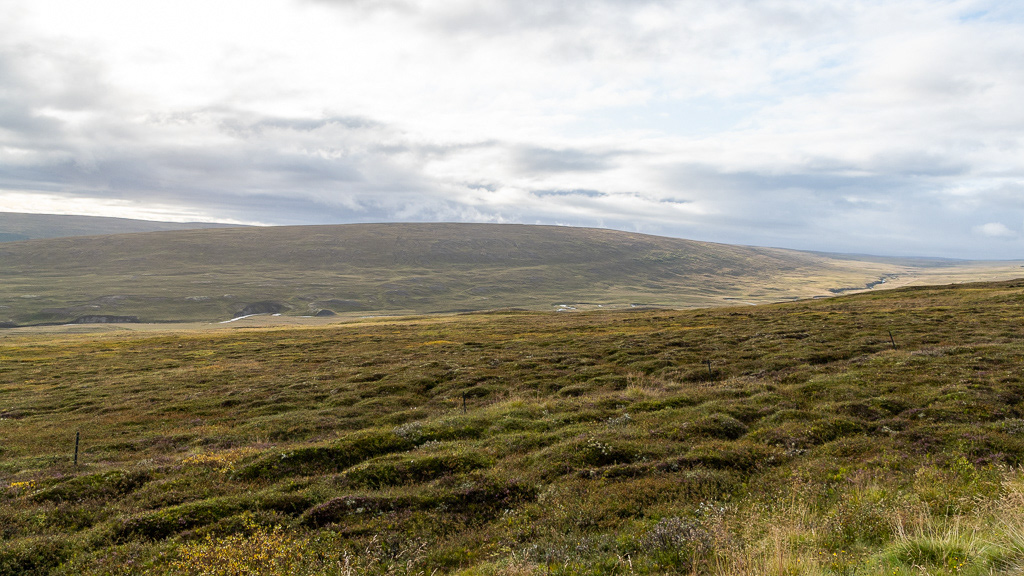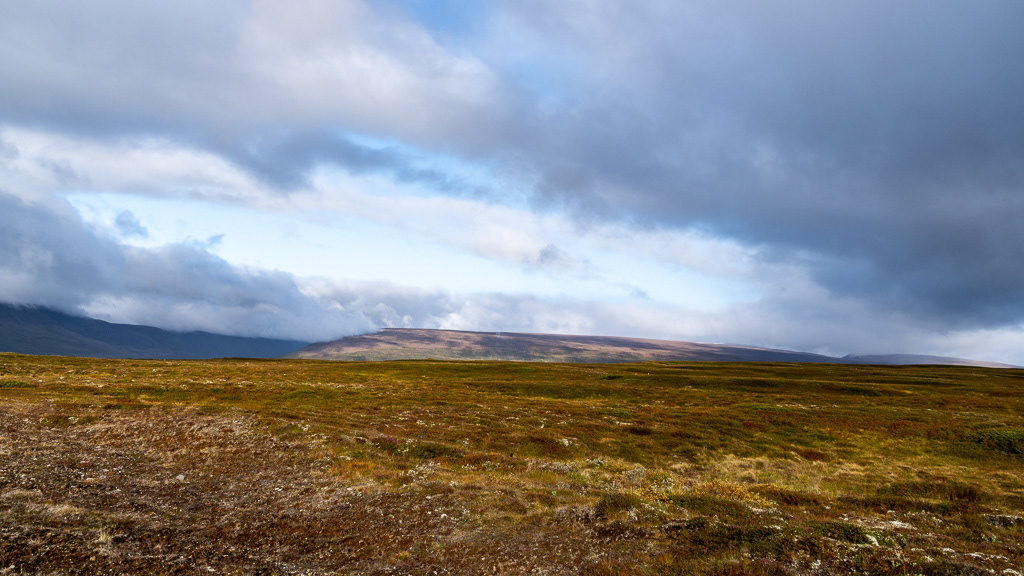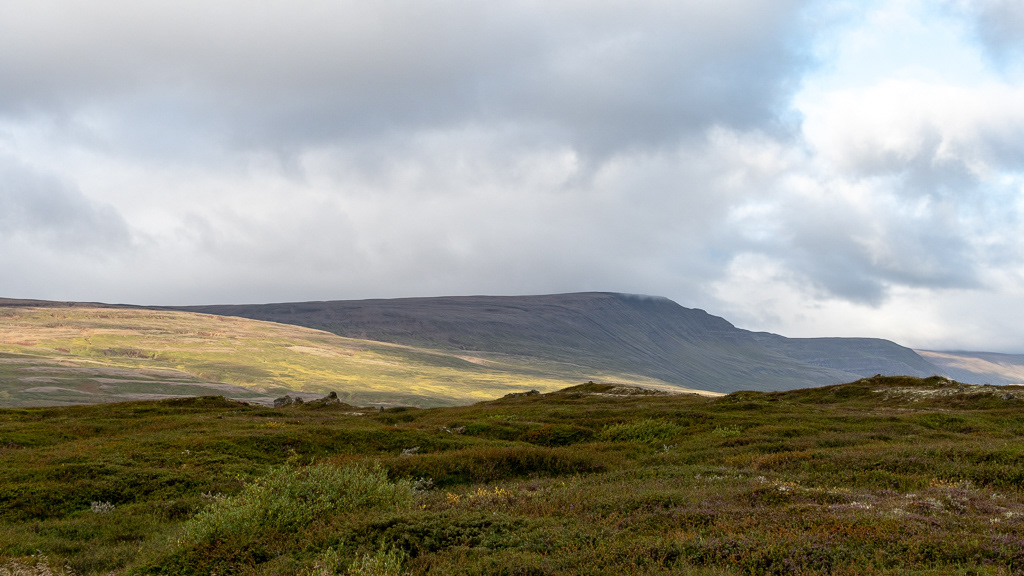 Goðafoss, yet another waterfall, this one has 2 branches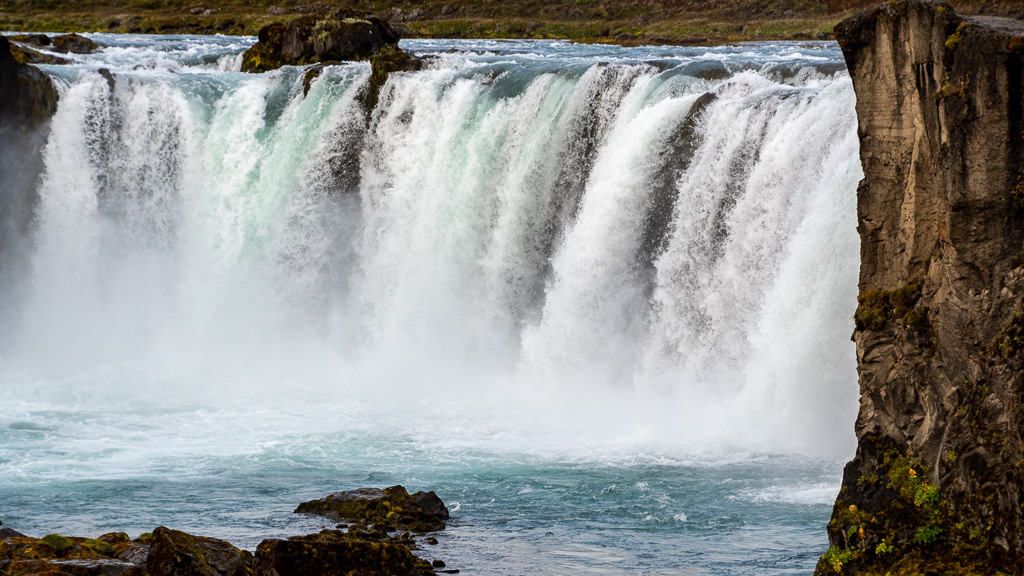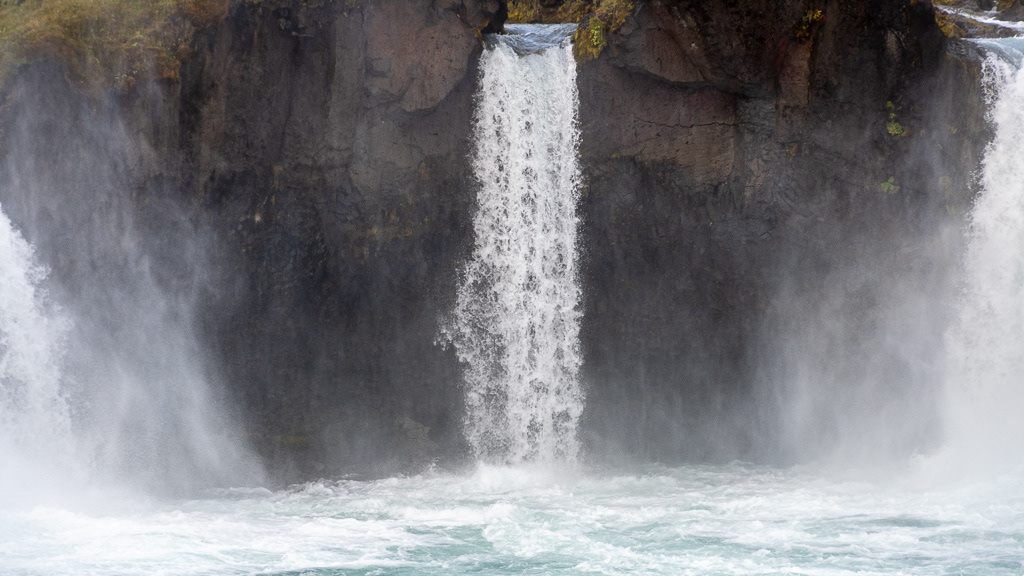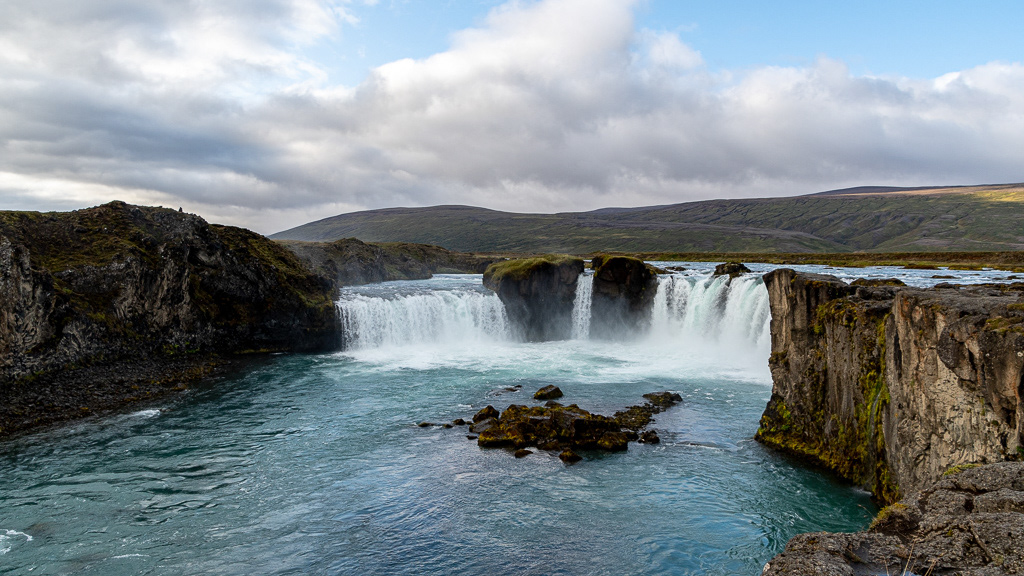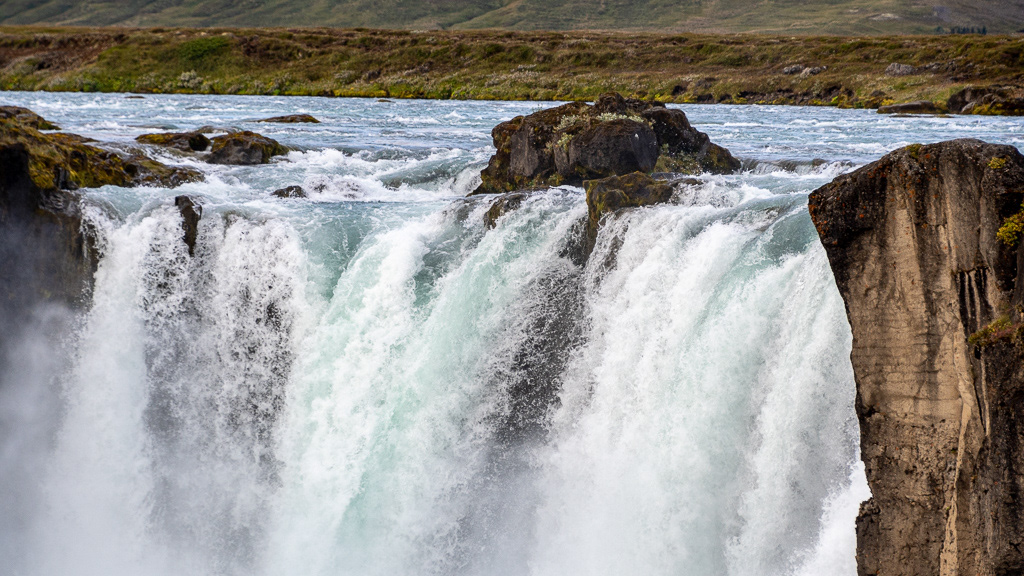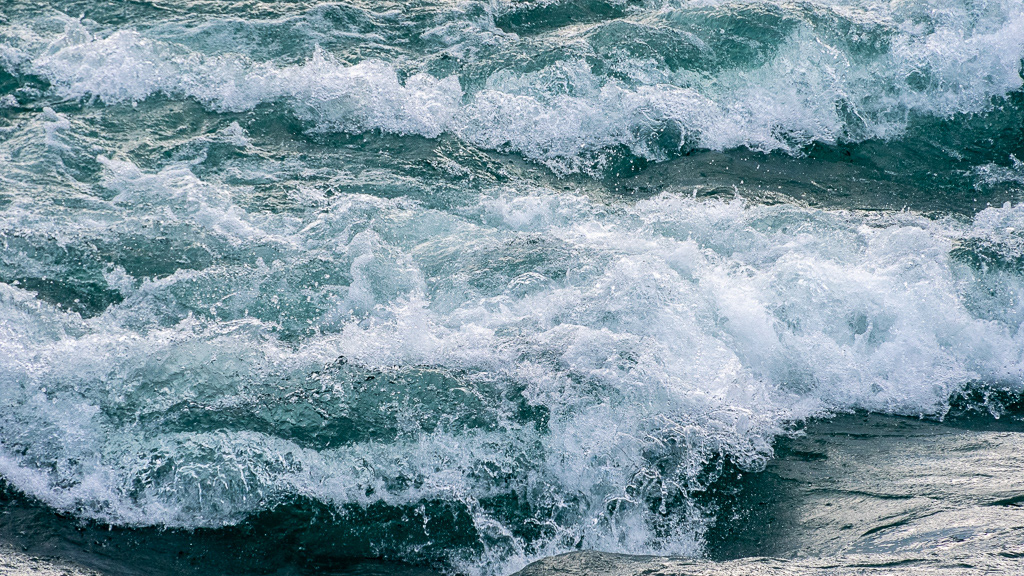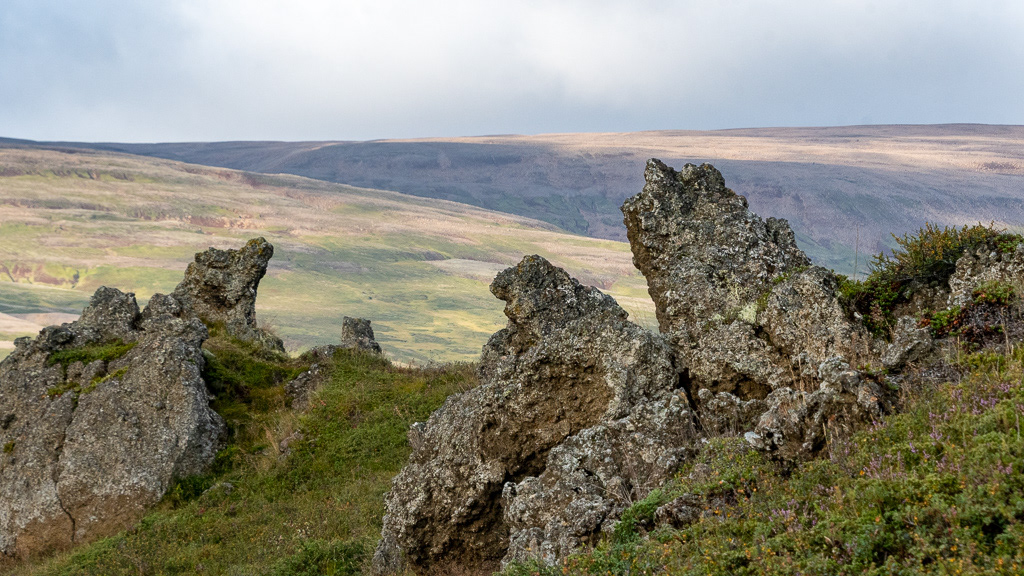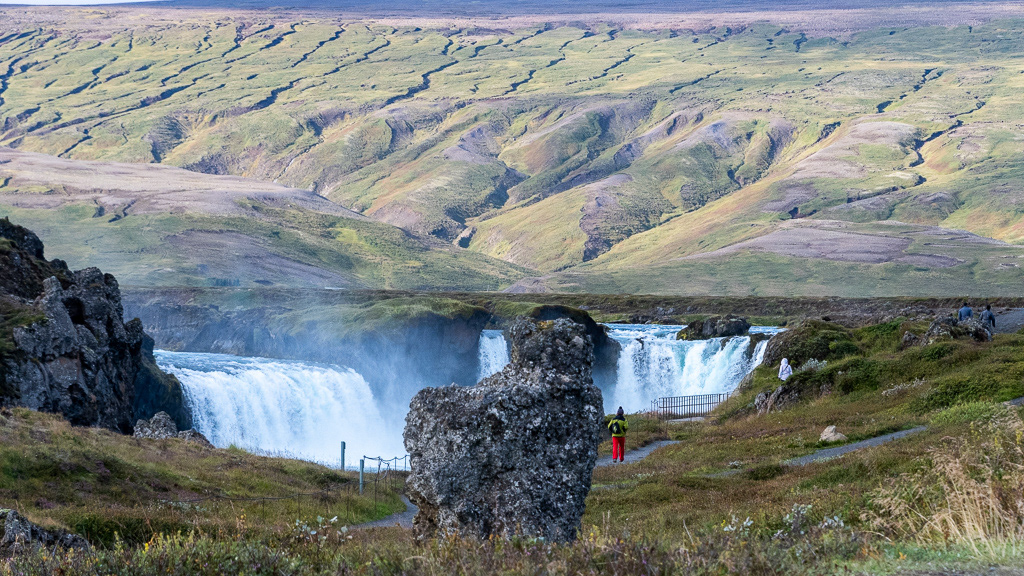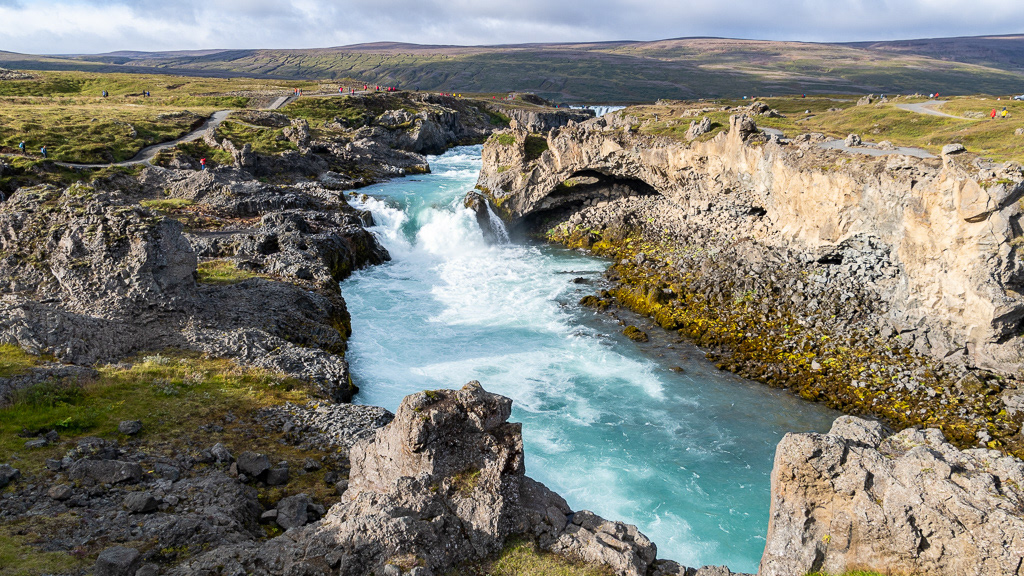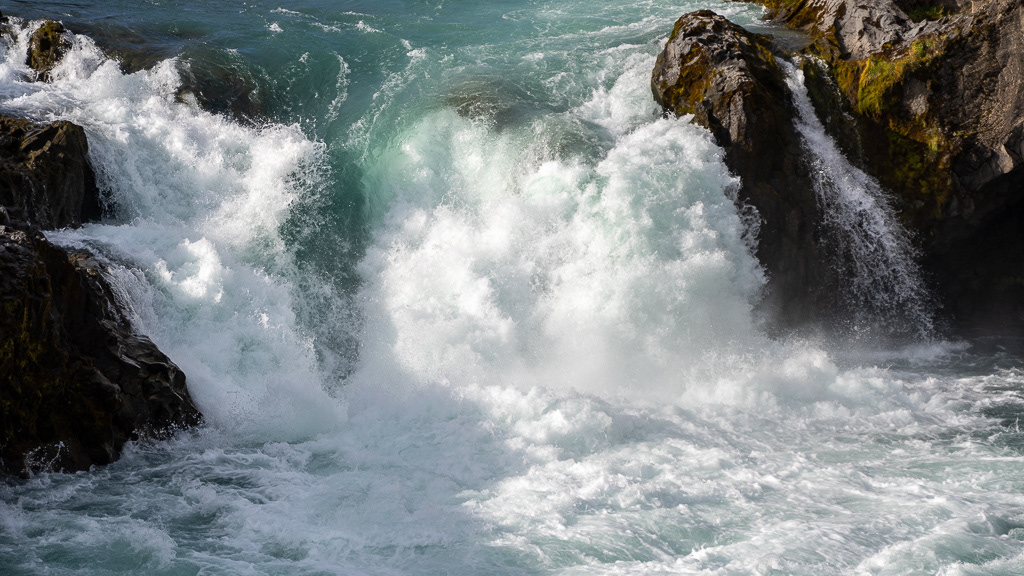 Eyjafjörður fjord. We had tried the day before at Husavik to do some whale watching, but the weather was too bad to go (big swells and rain 😒). An alternative was Akureyri at the South end of this fjord. The weather looked more promising, but by the time we arrive it was bad weather again !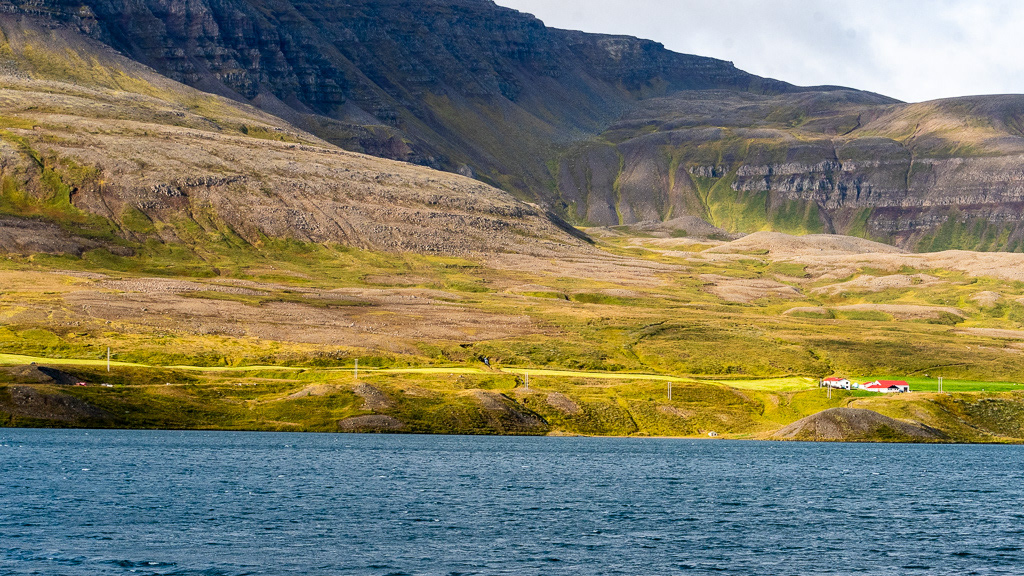 But ... Bad weather makes for good pictures 😉, so no whales but good sun spots !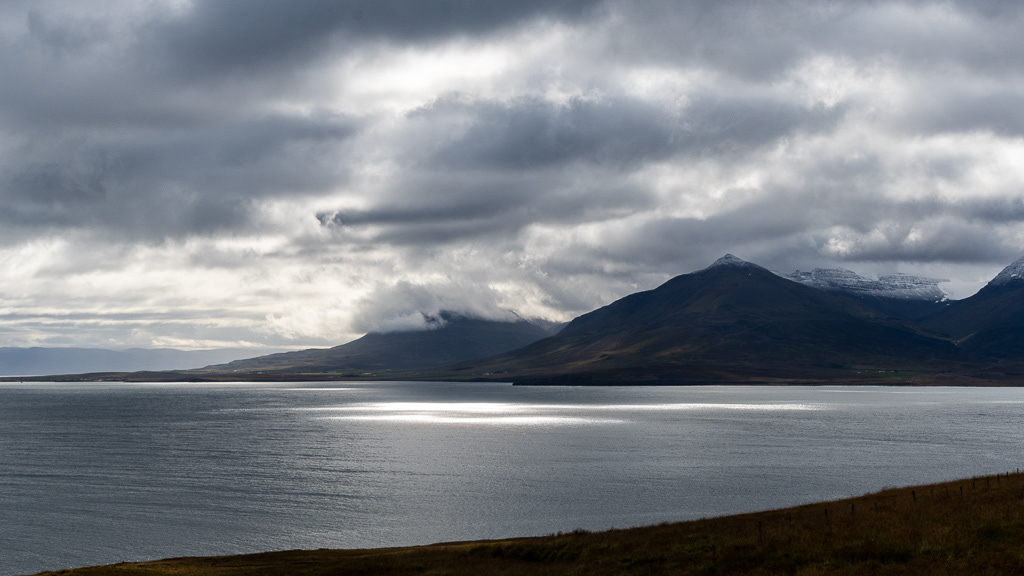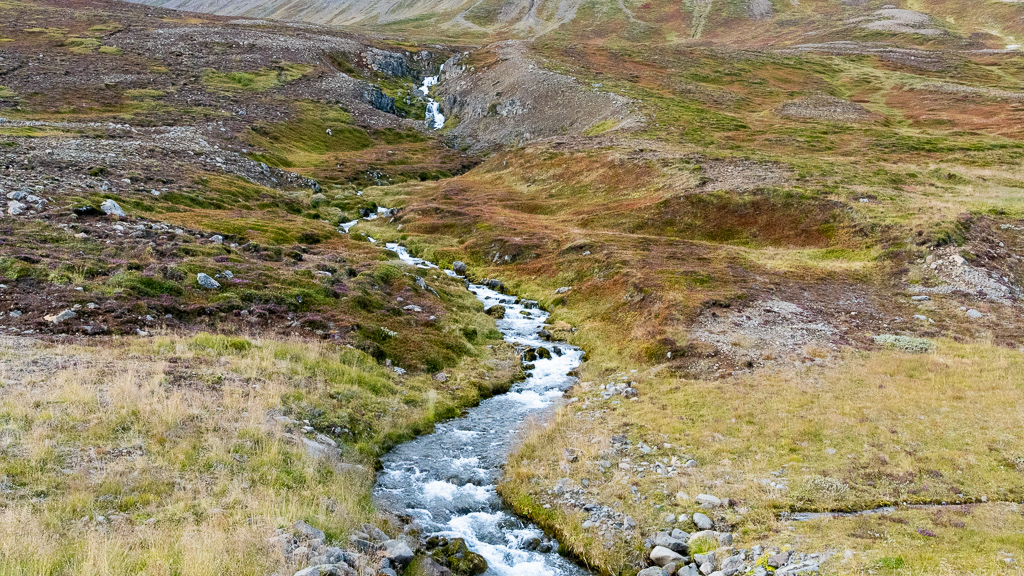 The North Coast is a series of very pretty deep fjords with ragged coast line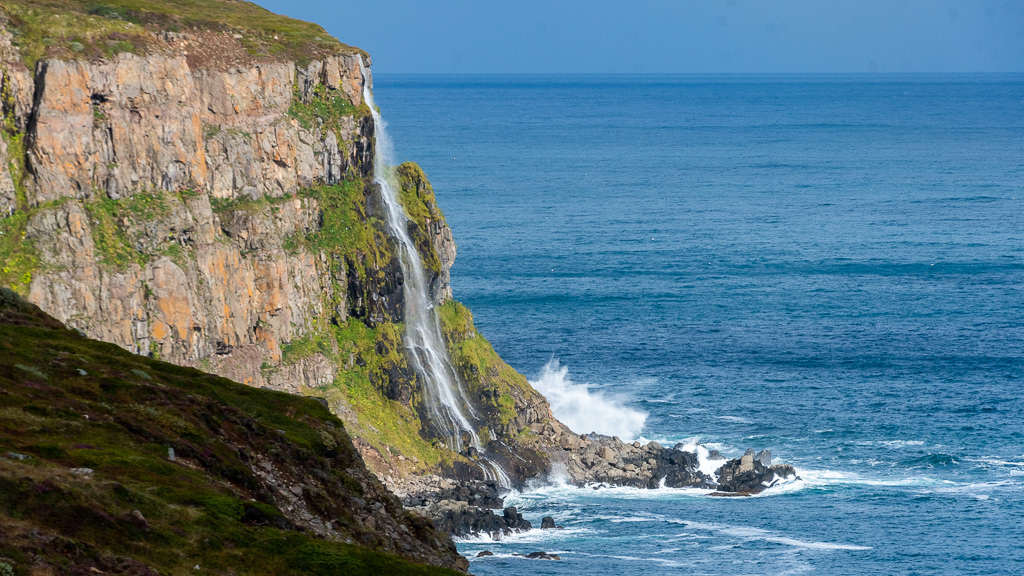 And some places the road is VERY close to the cliff !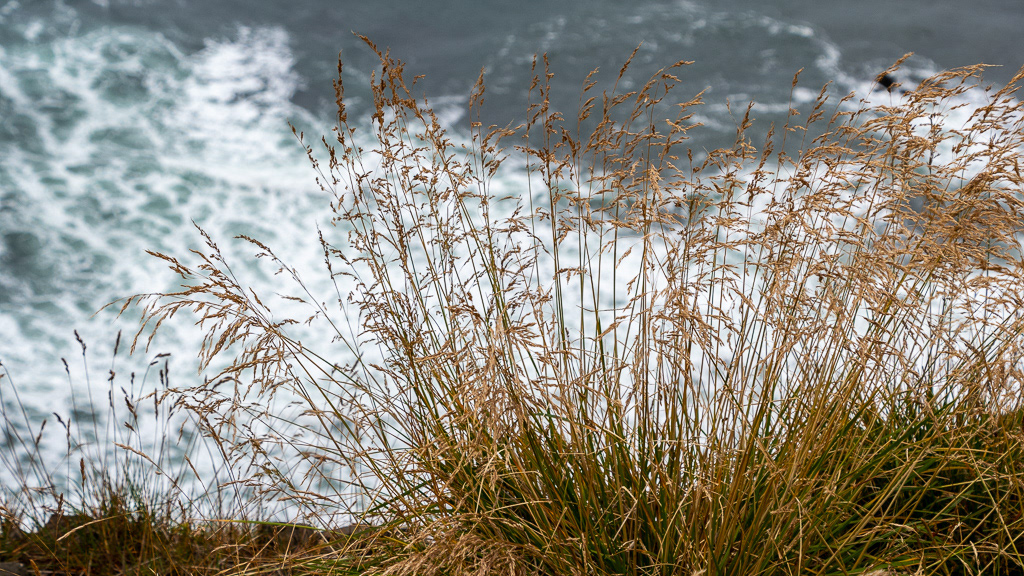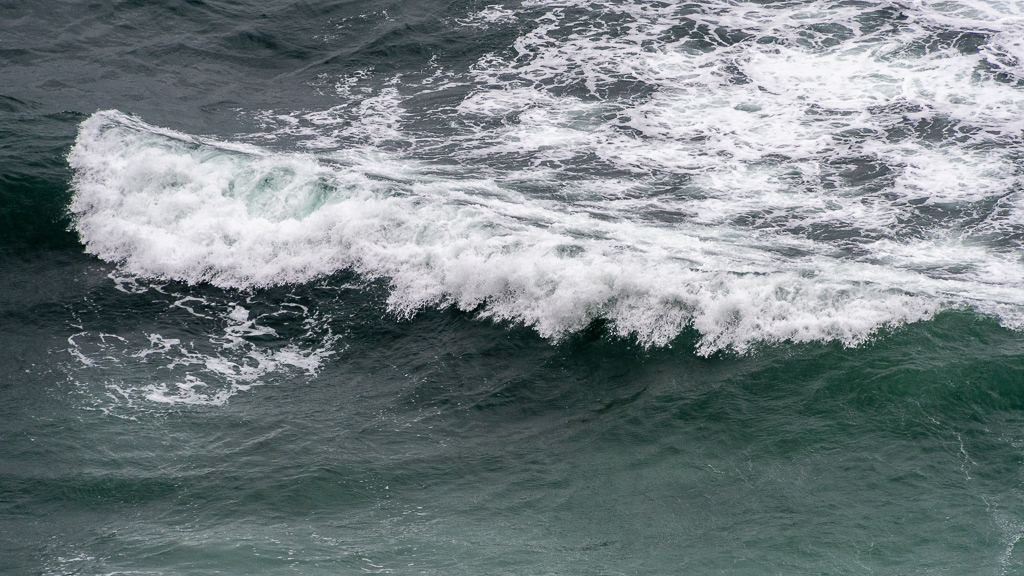 No trees but rampant vegetation that was turning into its fall foliage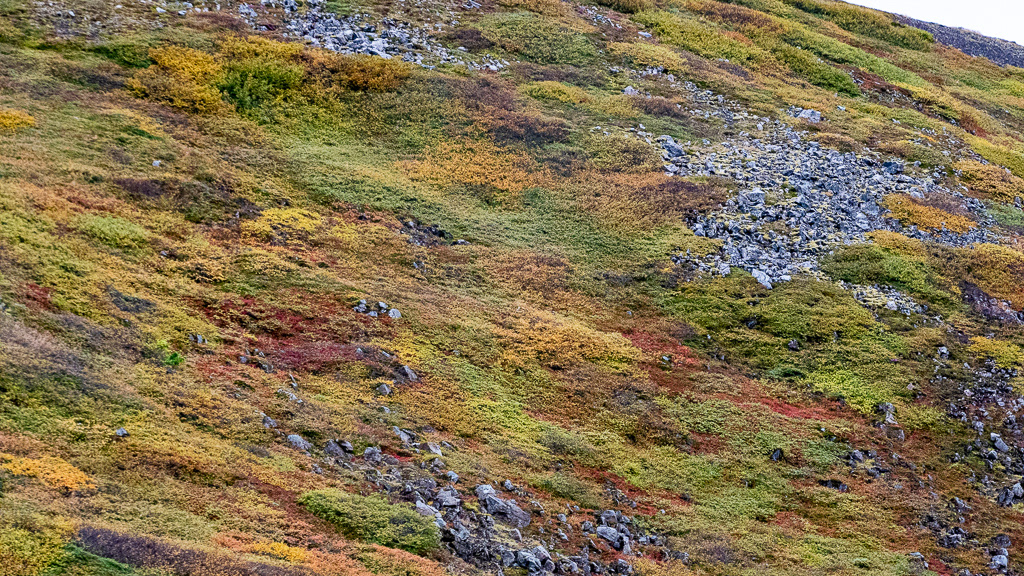 On the left is Lake 
Miklavatn 
and on the right the sea. (click the link to open the satellite view of Google Map). The land border in between is probably the
terminal moraine
of the glacier that carved the fjord. The lake is predominantly fresh water but the land bridge is porous and there is some salt water admixture, such that on the upper layers on can fish for trouts and on the lower salty water for cod or herring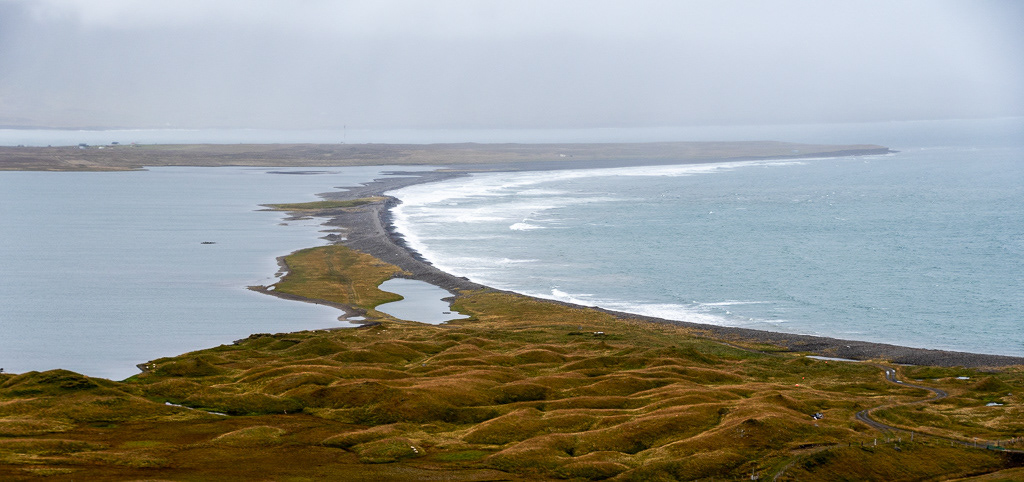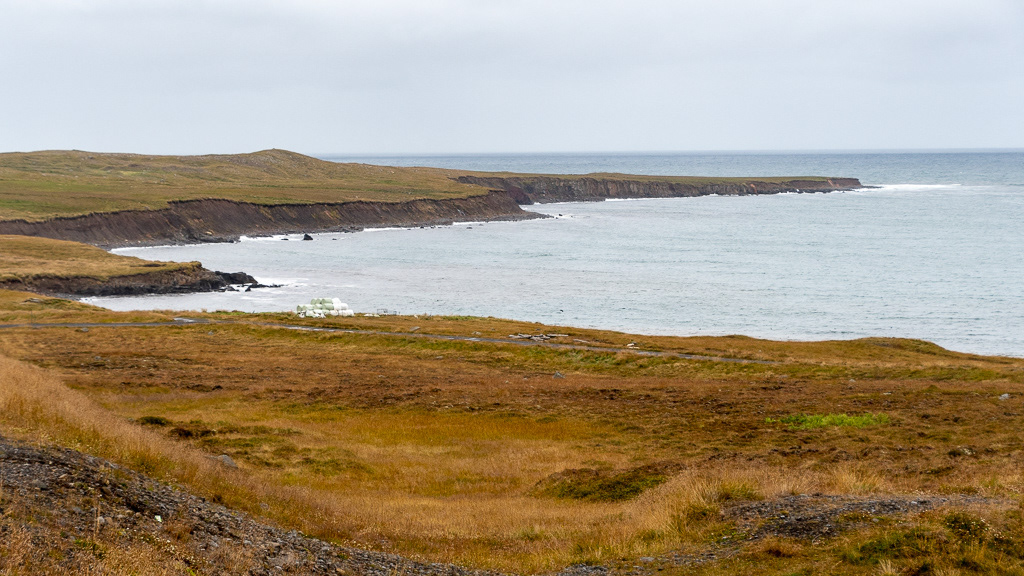 On the left, the land and on the right and island called 
Þórðarhöfði
(try to pronounce this !, the lion), that is connected to the land by 2 very thin land bridges, also probably terminal moraines. This South one is very thin...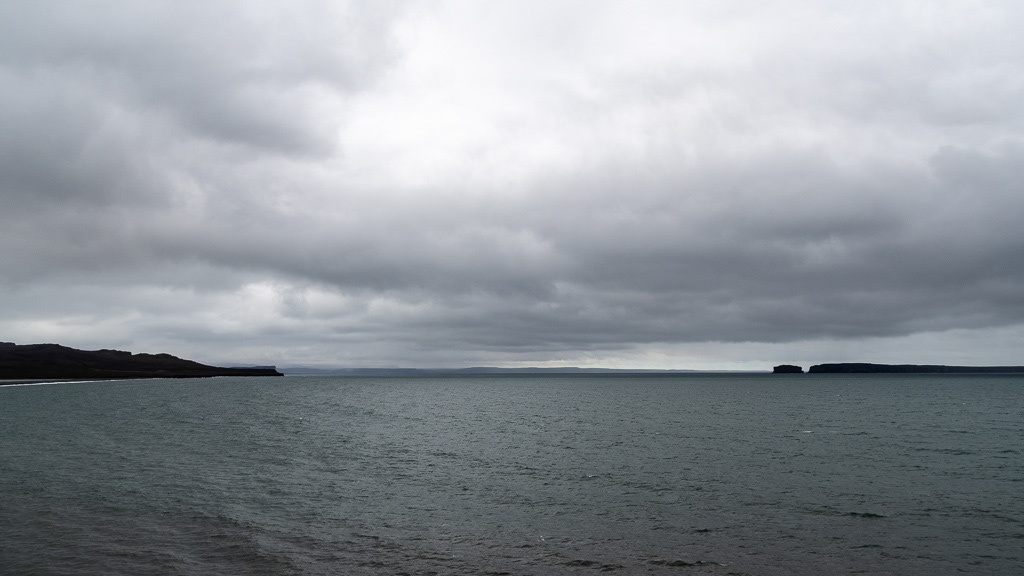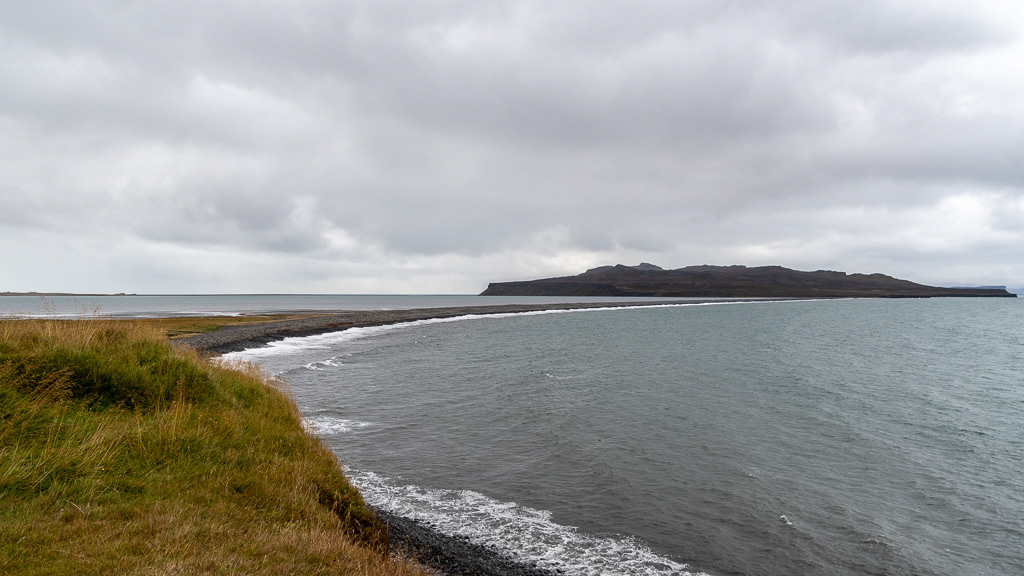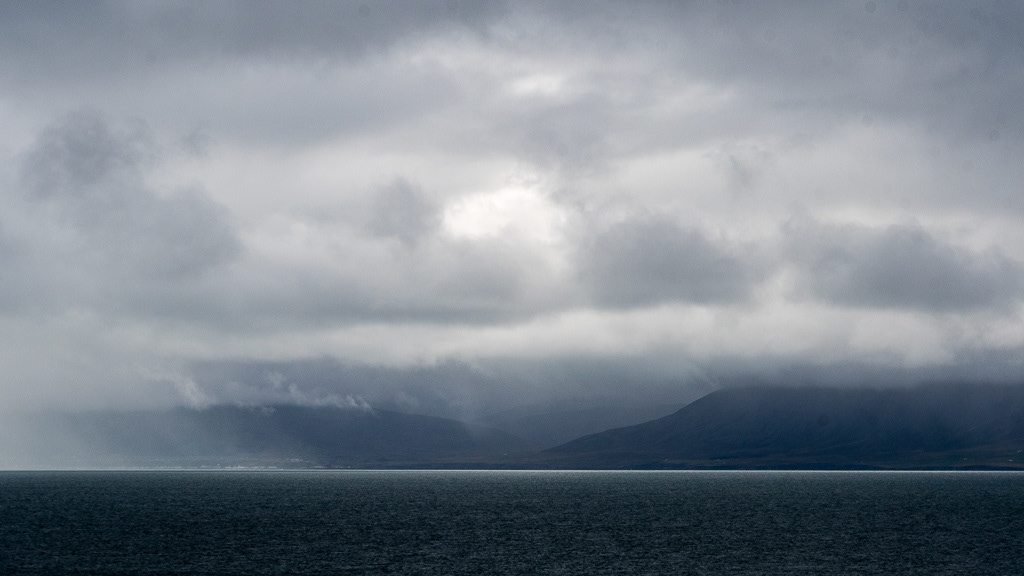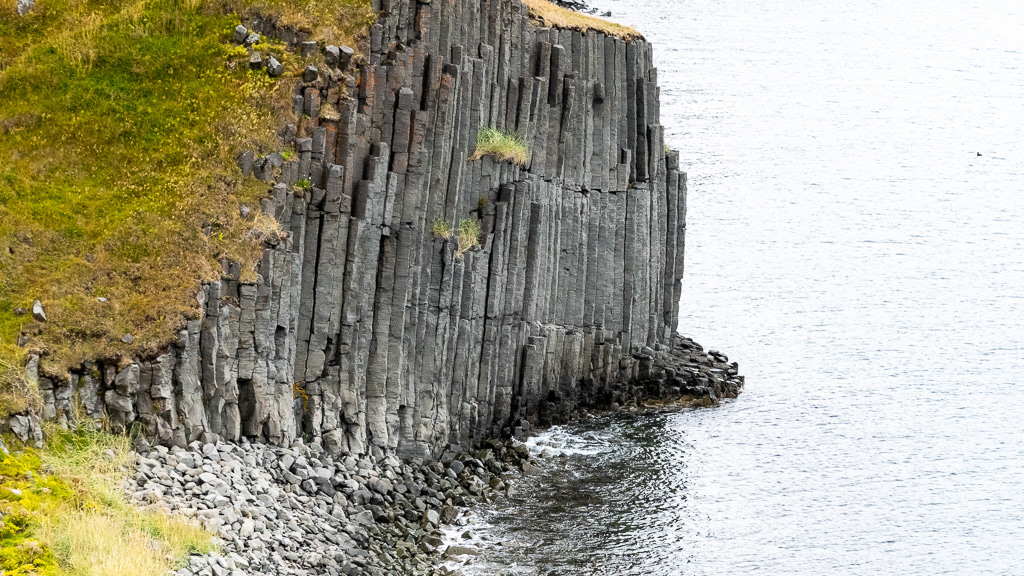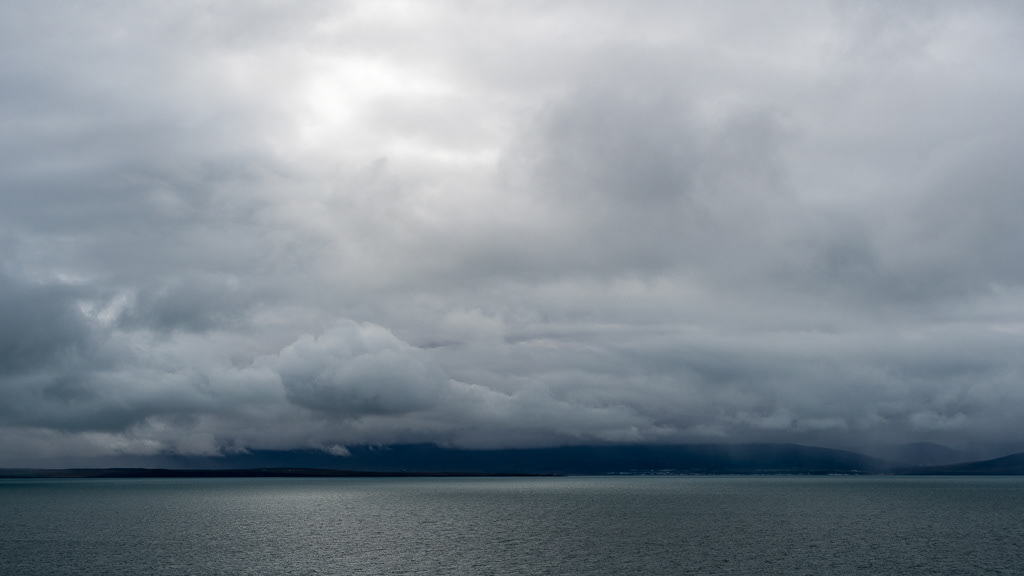 Sunset from the beach in Blönduós