We had made bed sheets for the 2 older granddaughters and forgotten to make for the little one "Cleo". Injustice repaired ! This is the whole project (the sheet is hanging in front of  door and thus not very flat, but to take the photograph of it flat on the floor I would have had to climb on a ladder. Not hot on ladders !
Each image takes about 2.5-3 hours to make, barring any major issue

Before removing the "jump" threads !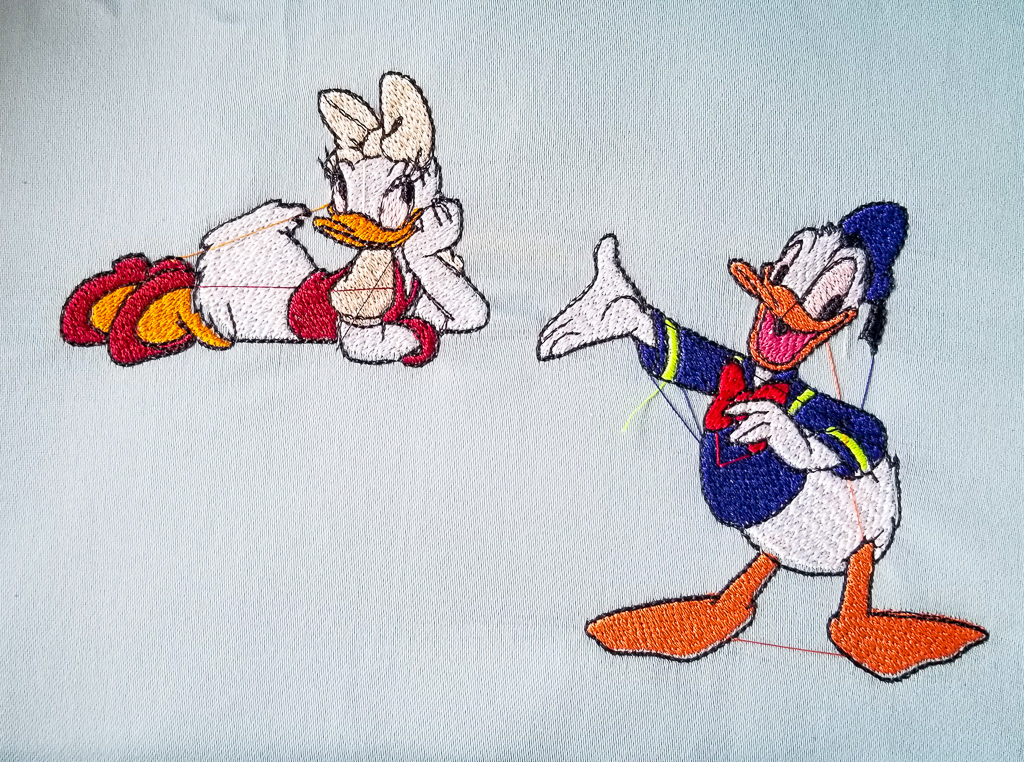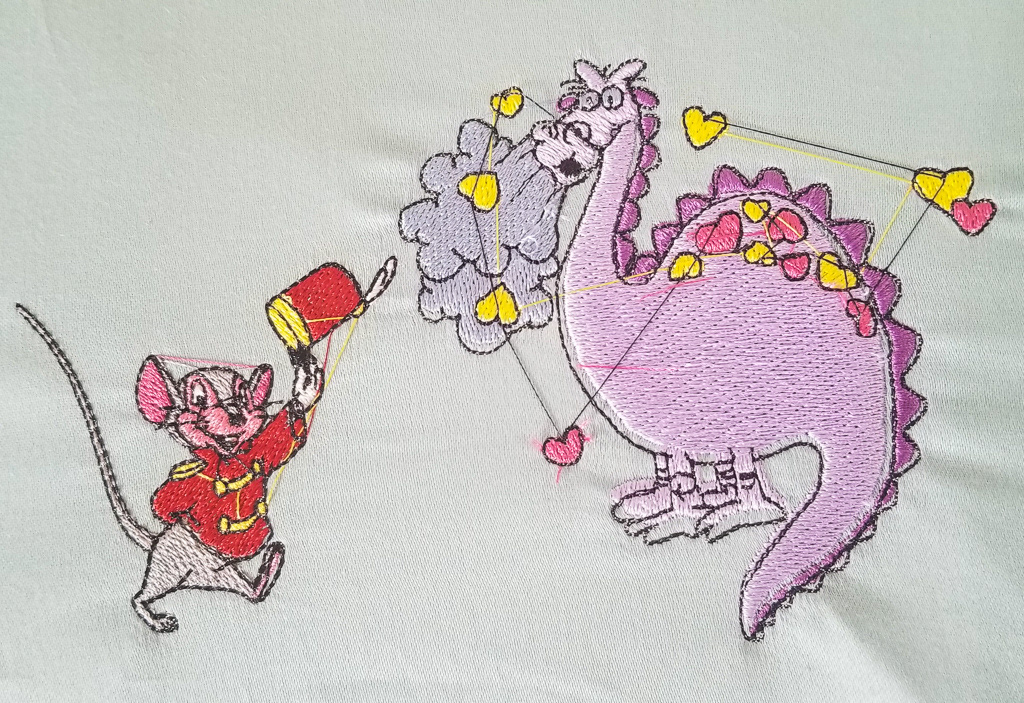 ...and without the jump threads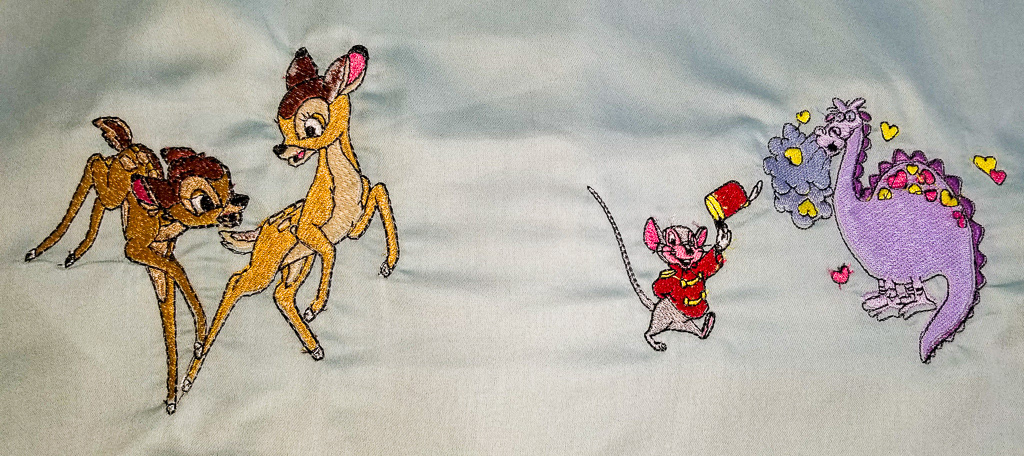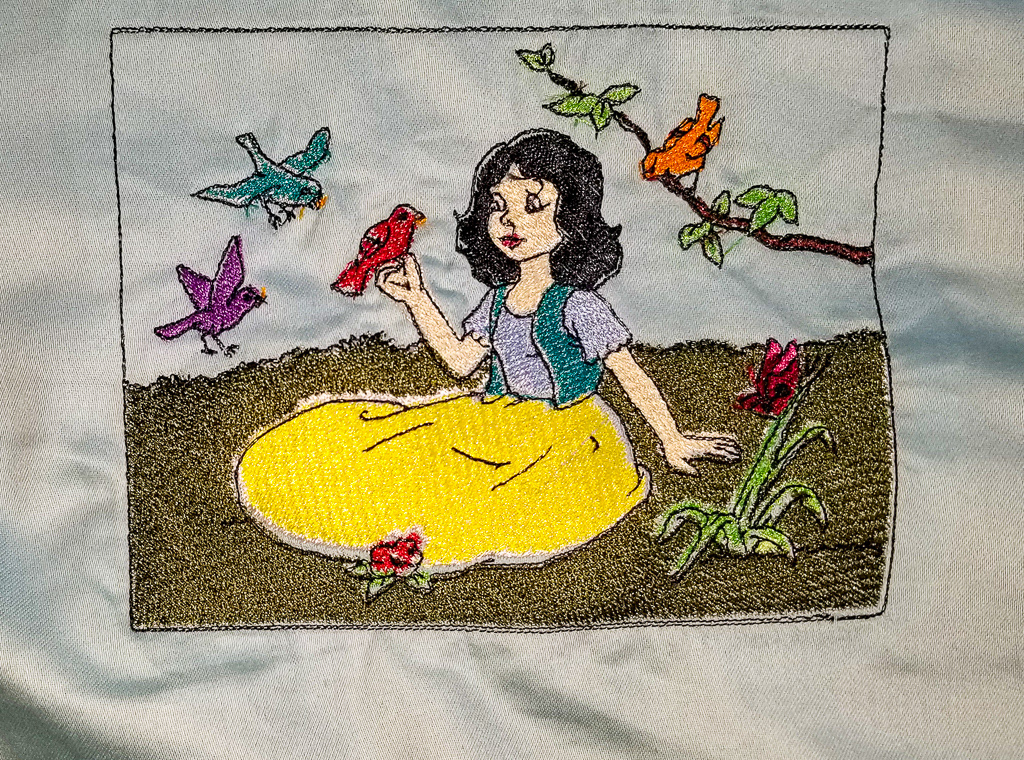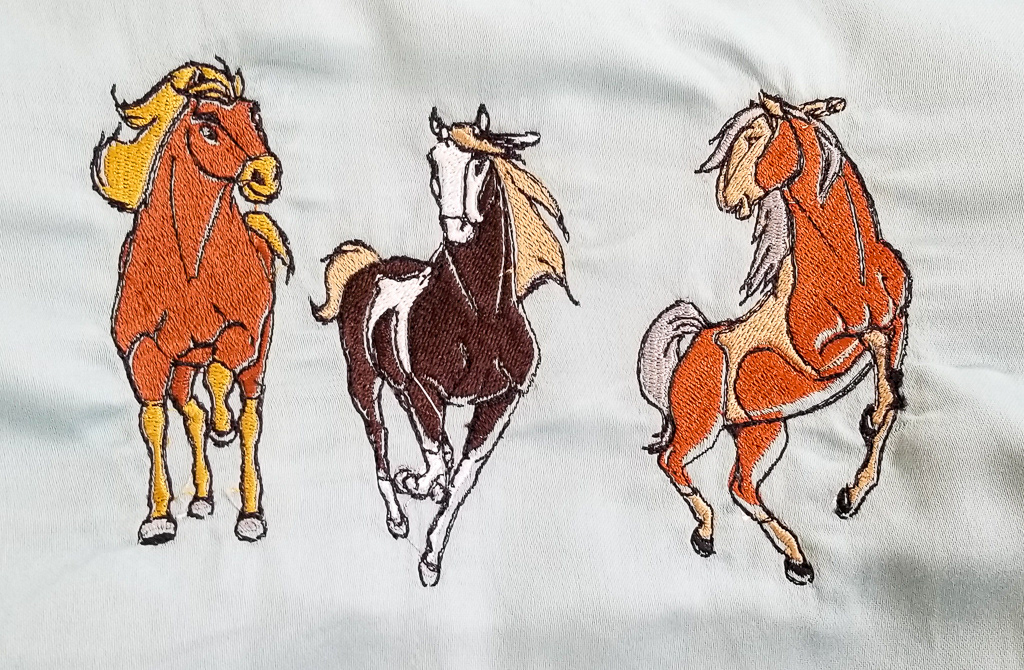 but problems abound (the black outline of the Dalmations is offset)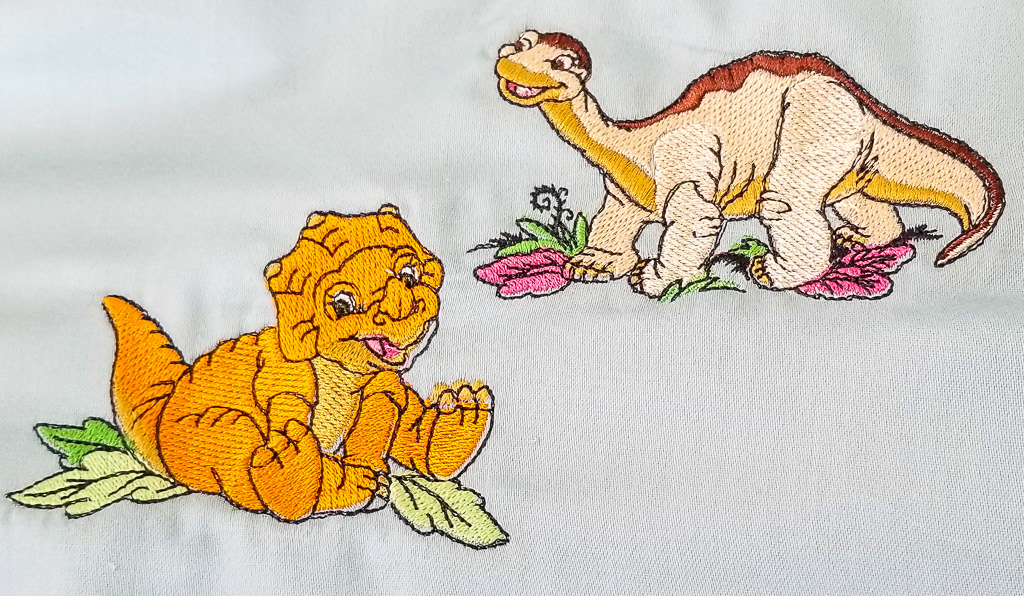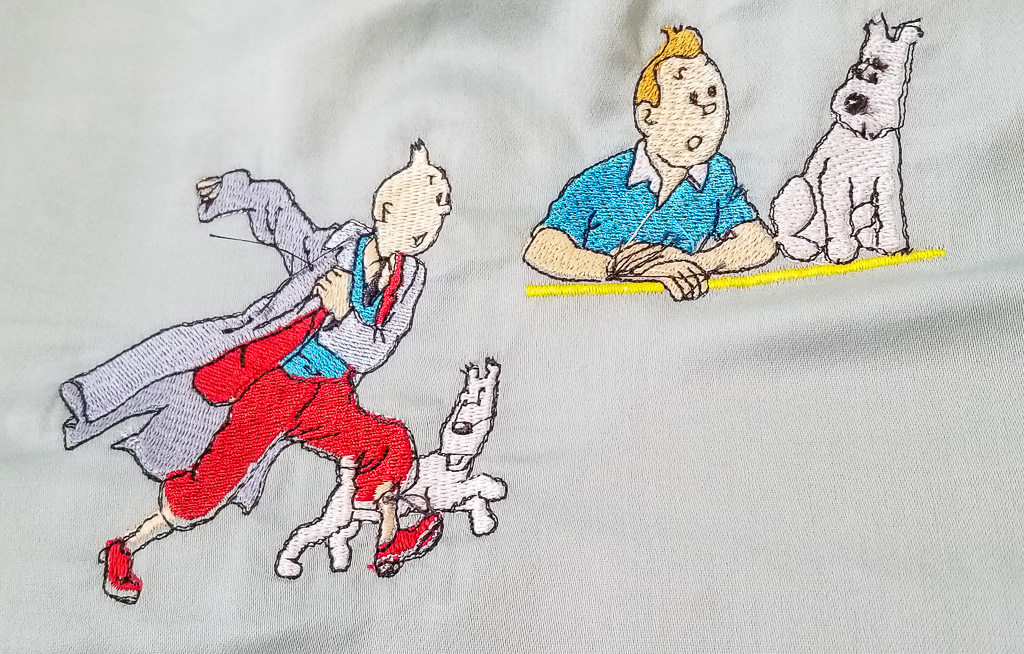 A lot easier to do than big outdoor works! but before anyone gets too impressed this is computer driven 😎, I am not doing this like the old grandma of past centuries. But the computer has the drawback that problems cannot be fixed 😣