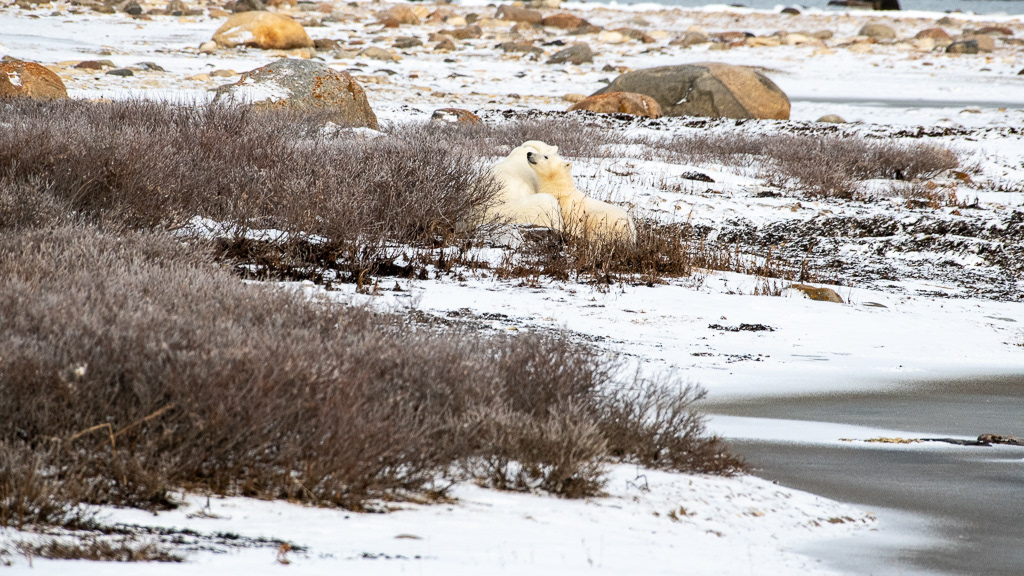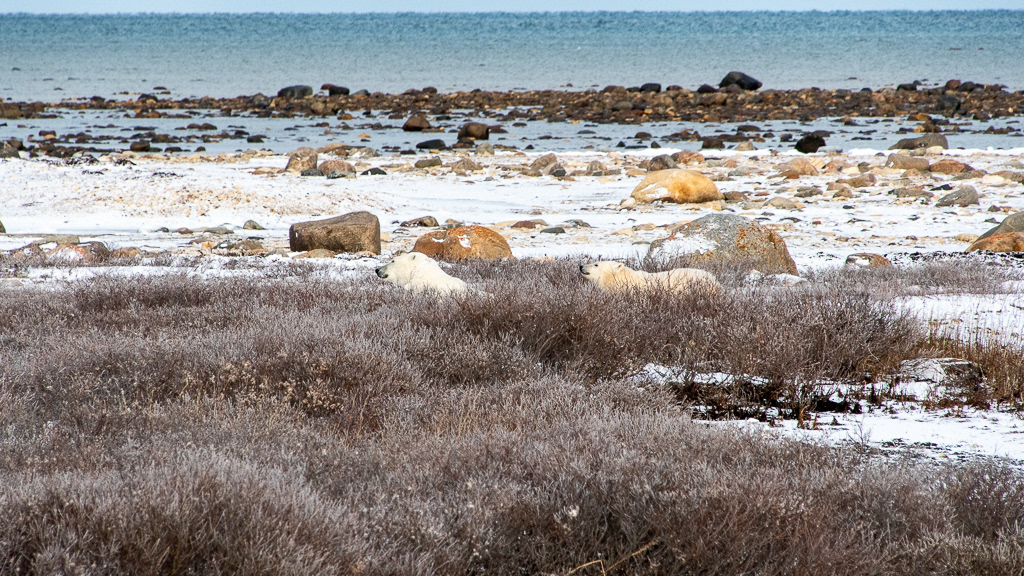 The mother unfortunately has a GPS tracker (unfortunately for the pictures, probably good for the bear scientists !)(she had gone in town, was anesthetized and fitted with a collar)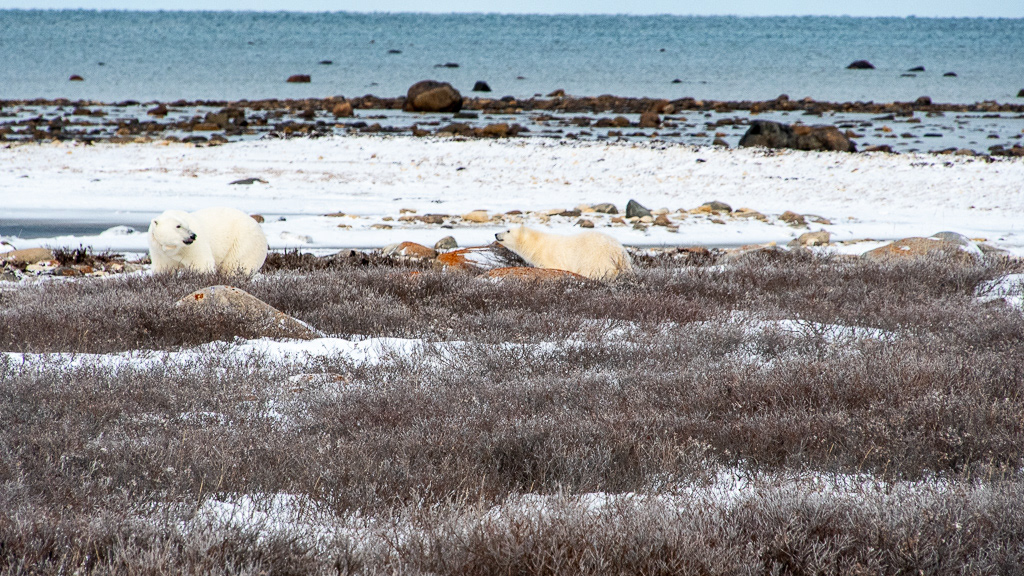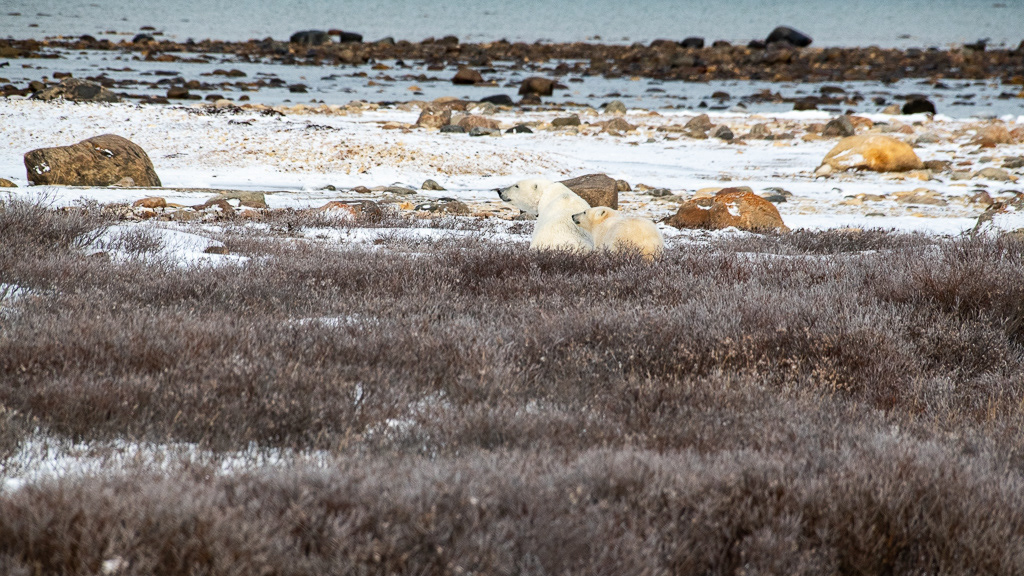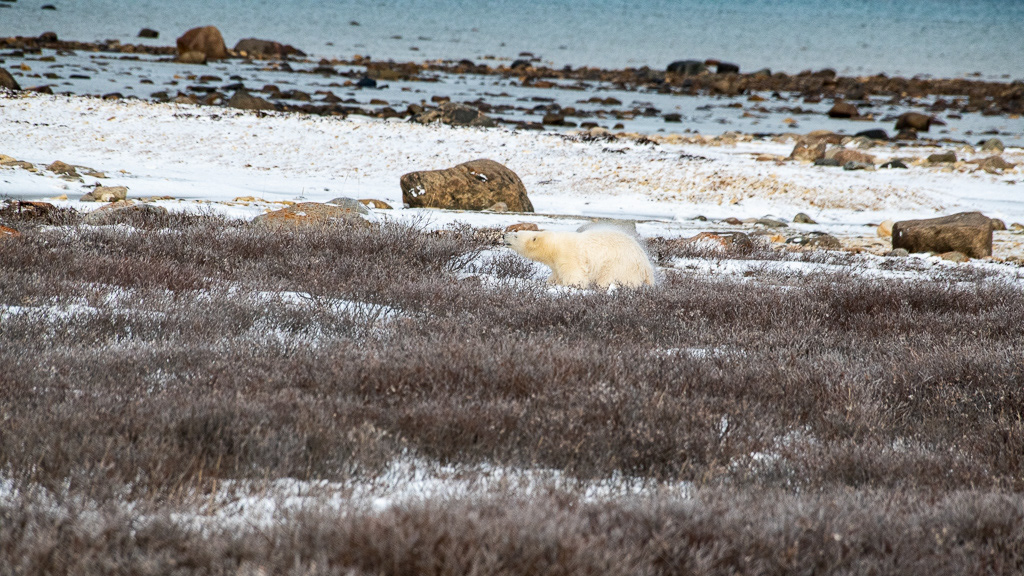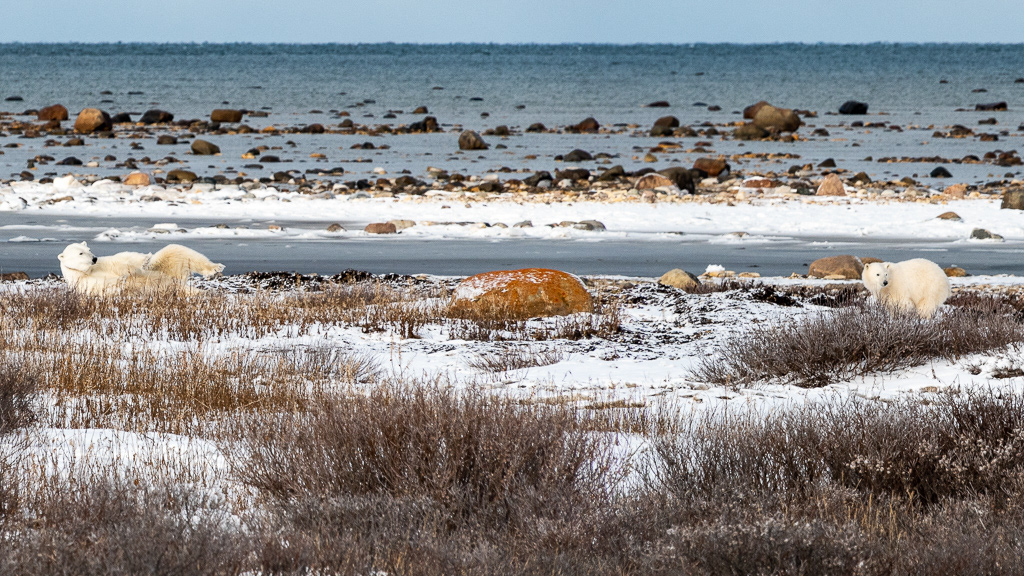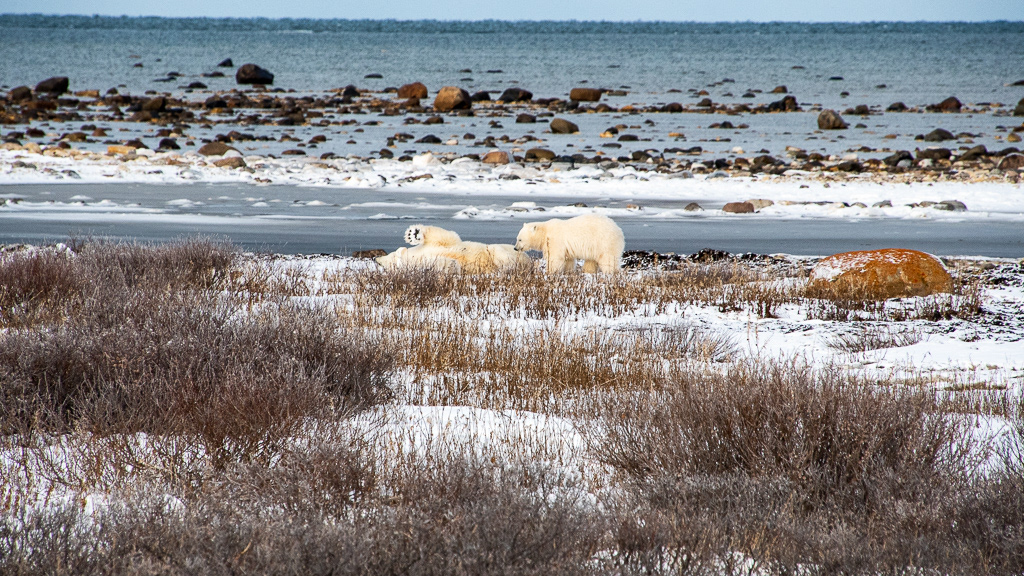 "Mom all these kelps you want me to eat !!!!!! They have to pass !"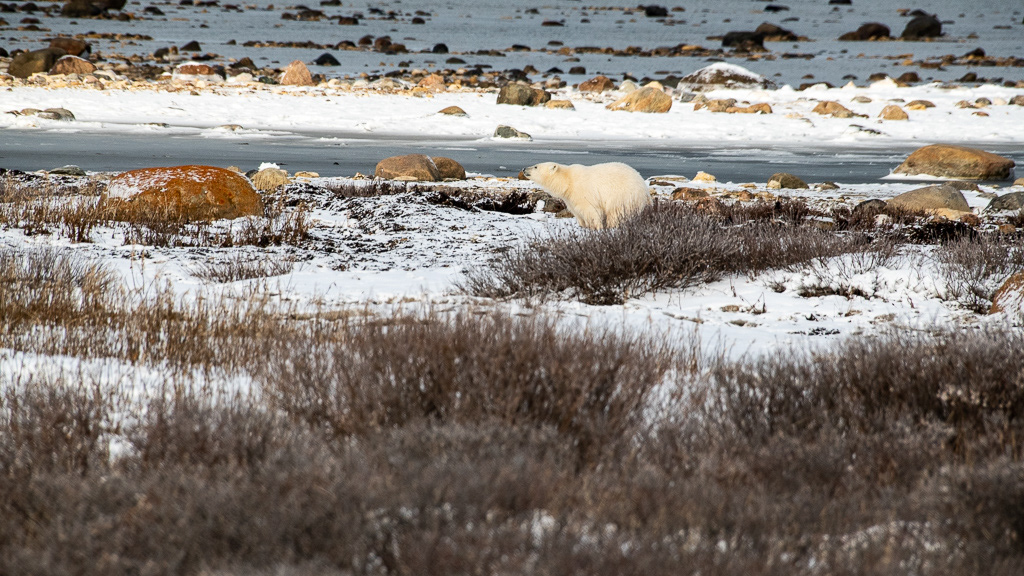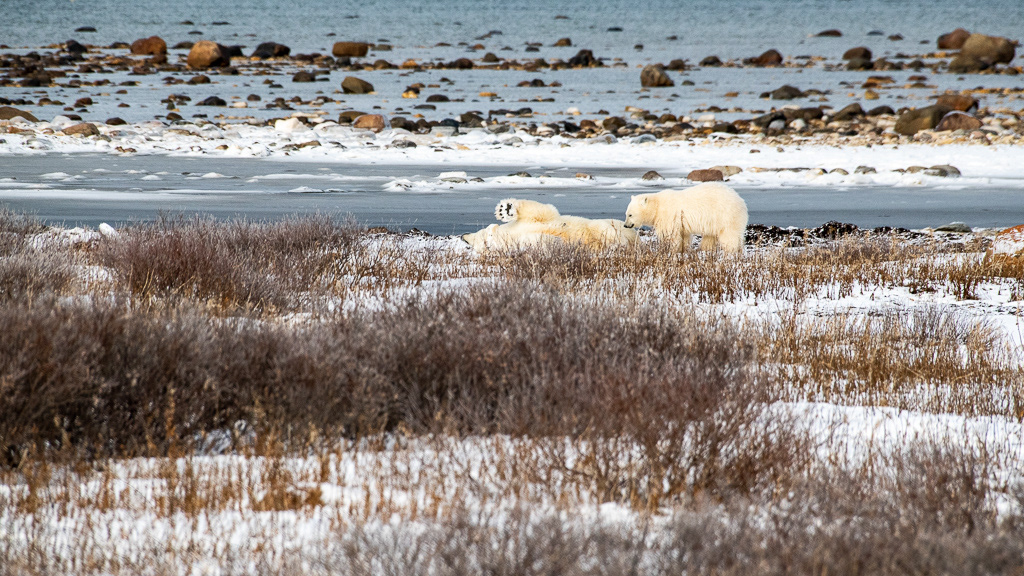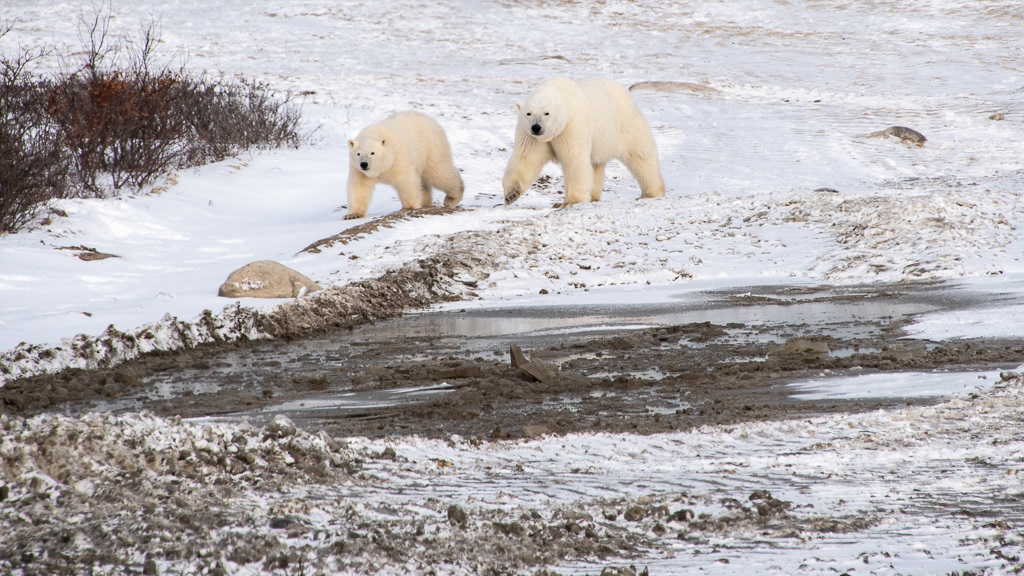 "You need to learn to read all those messages !"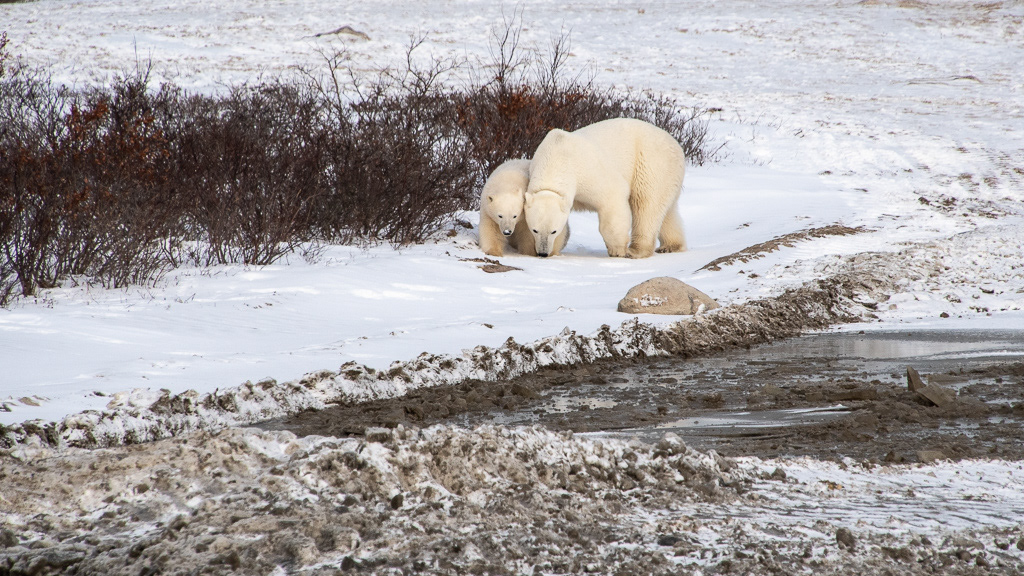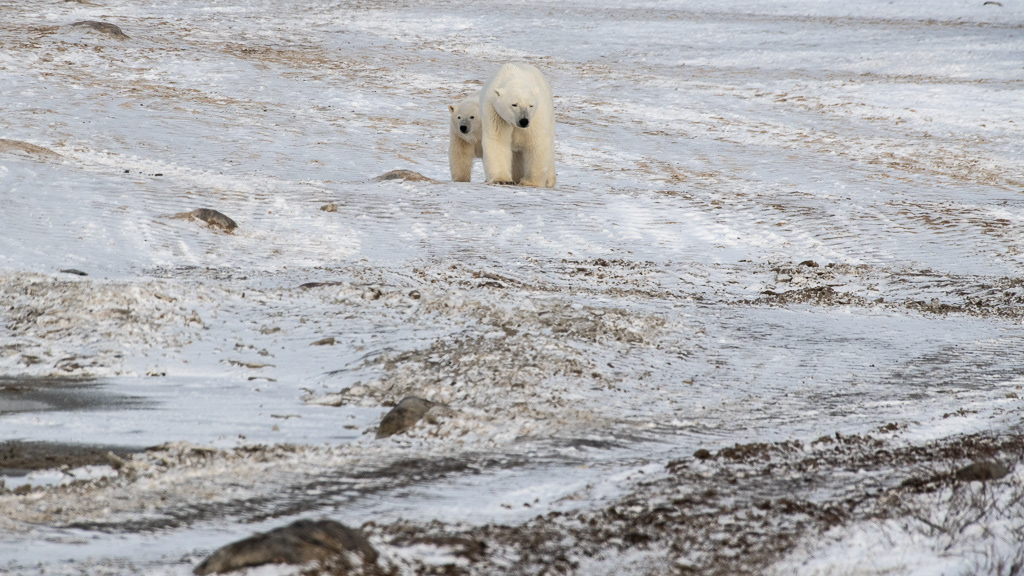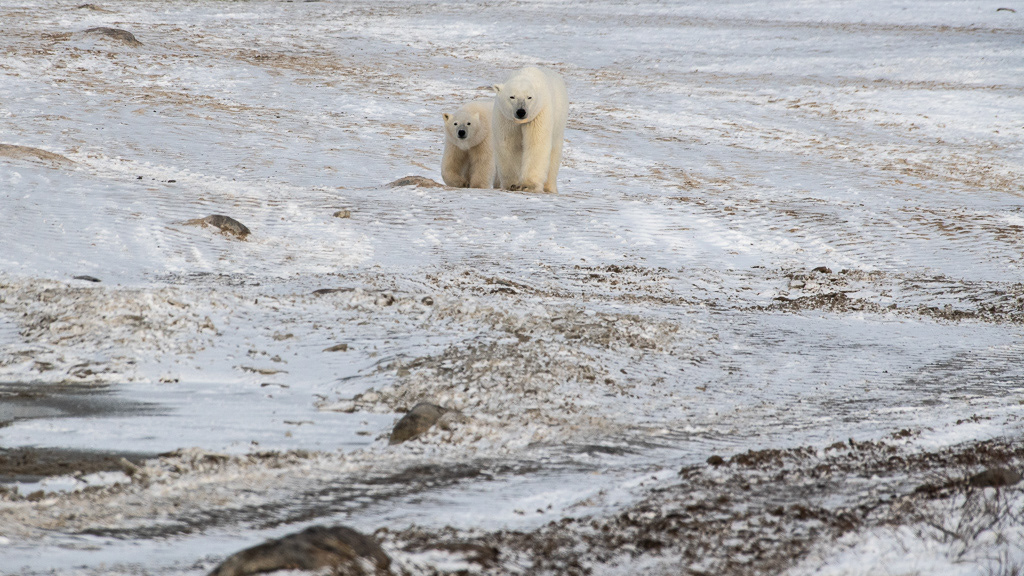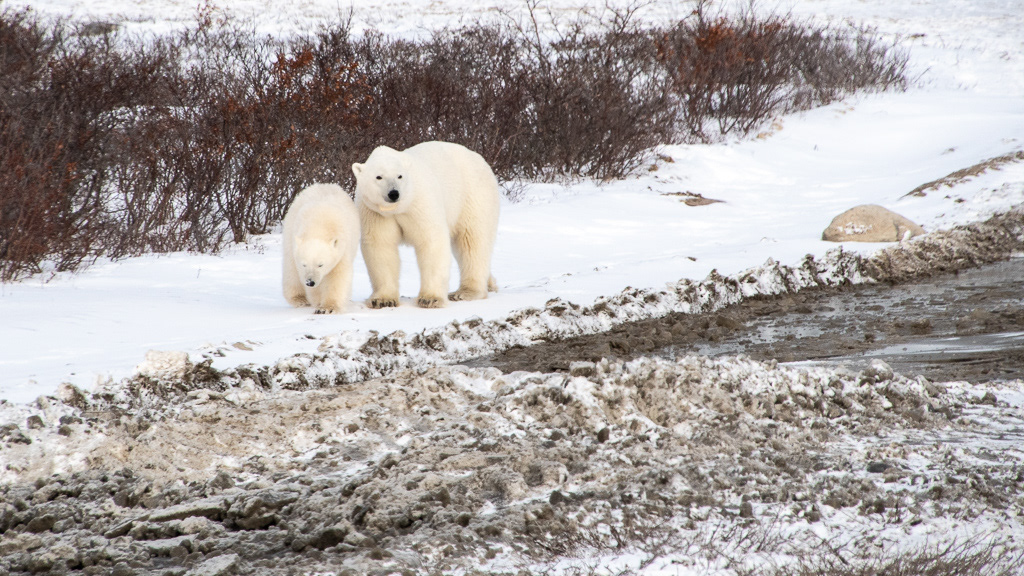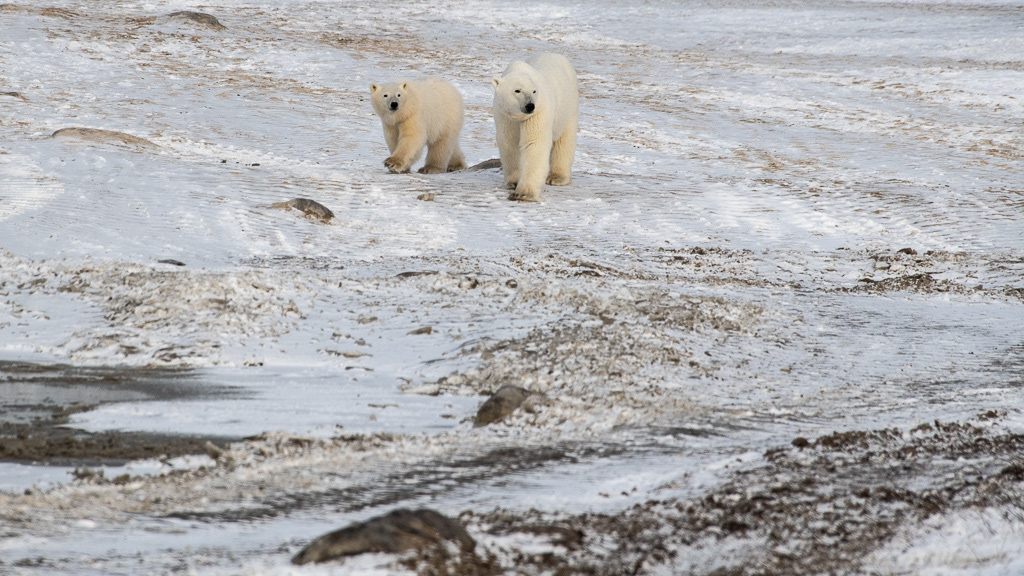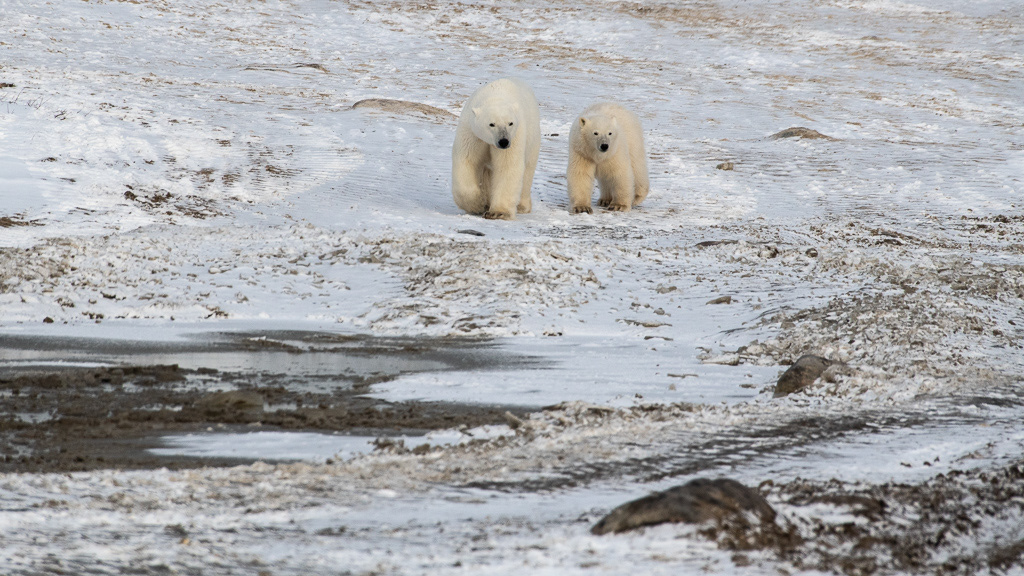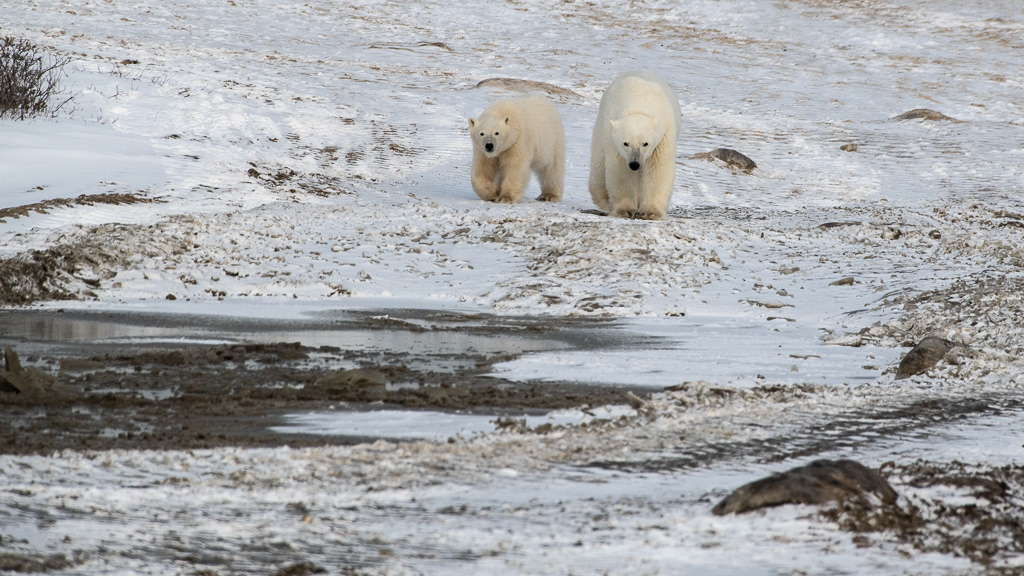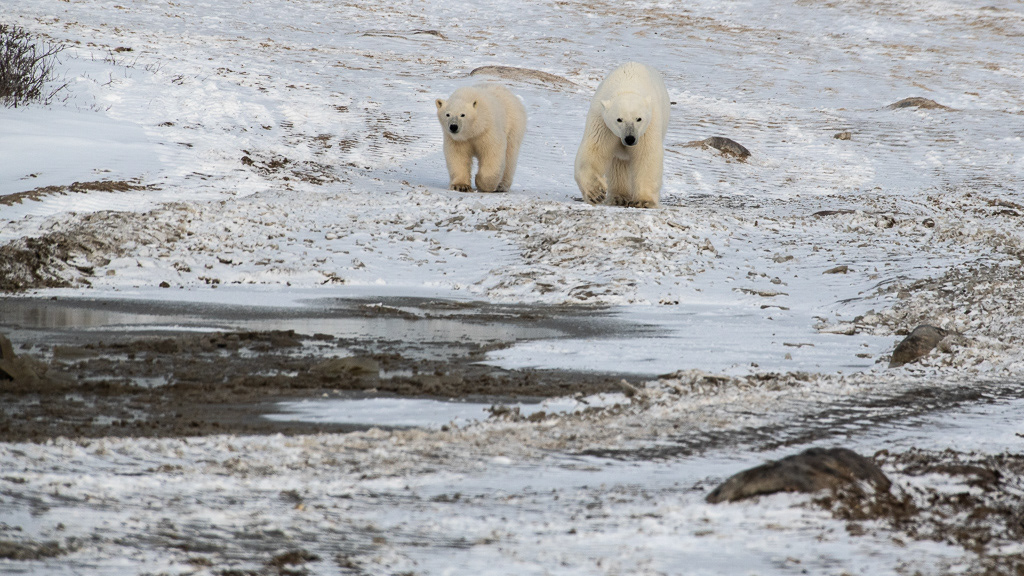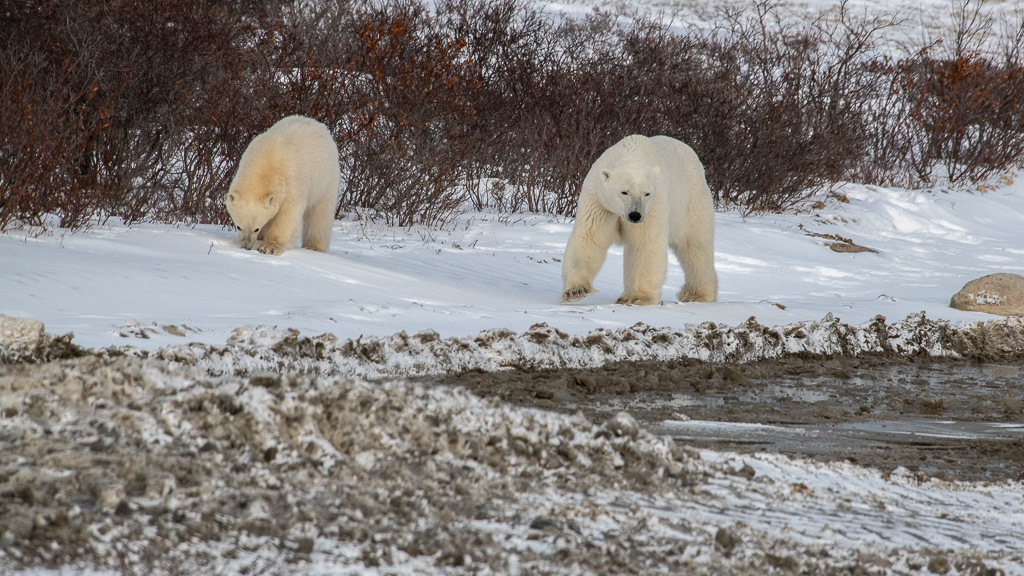 "Mom, what's a salmon ?"
"Don't listen to your brown cousin ! We eat Seals! That is real food !"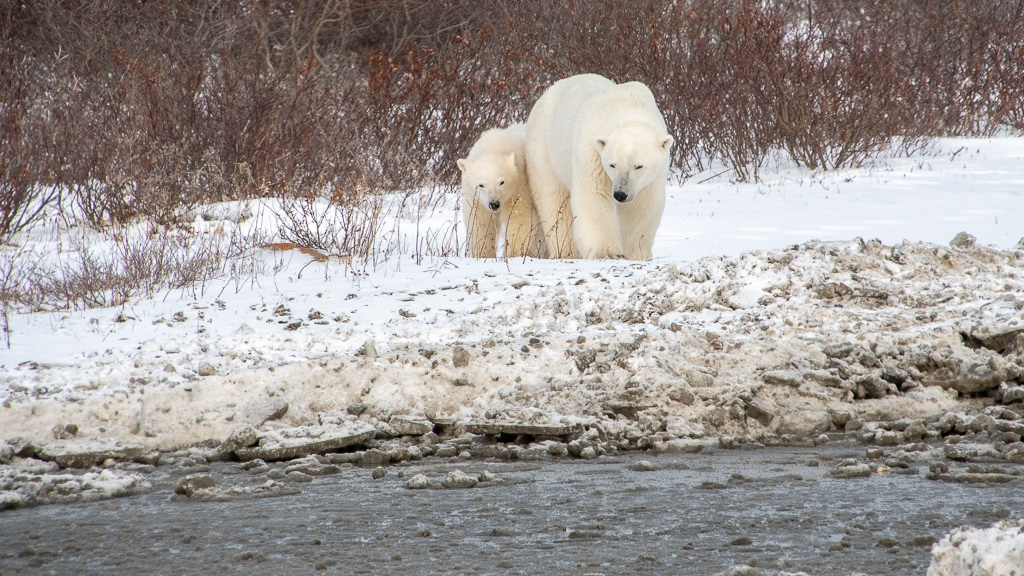 "Where is a Polar Bear Coke when you need one ?"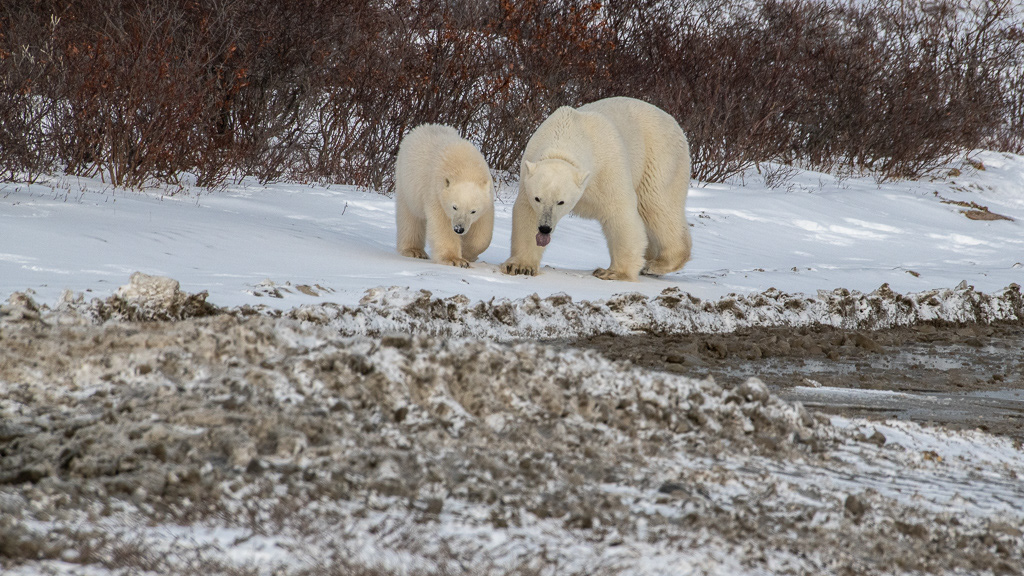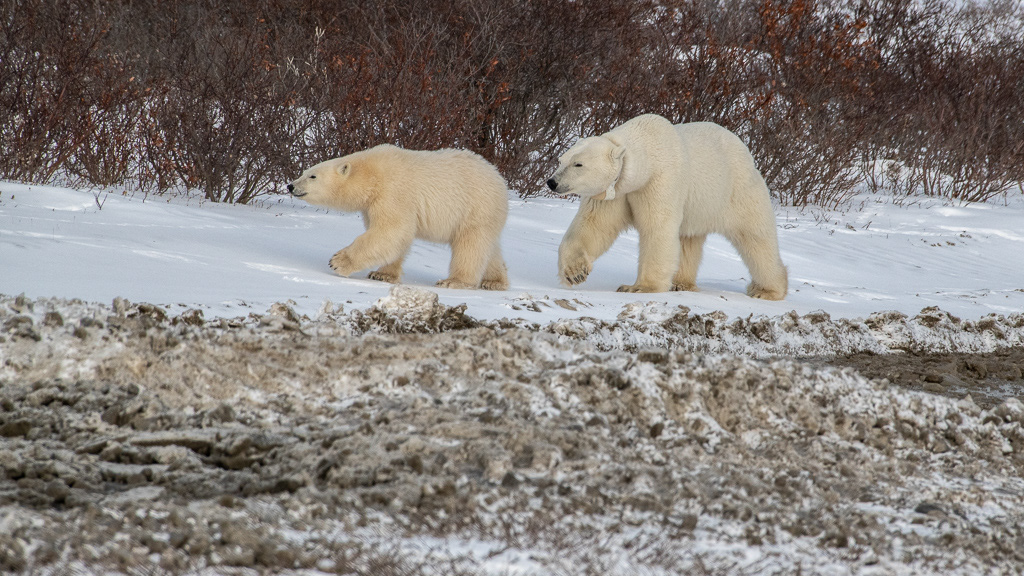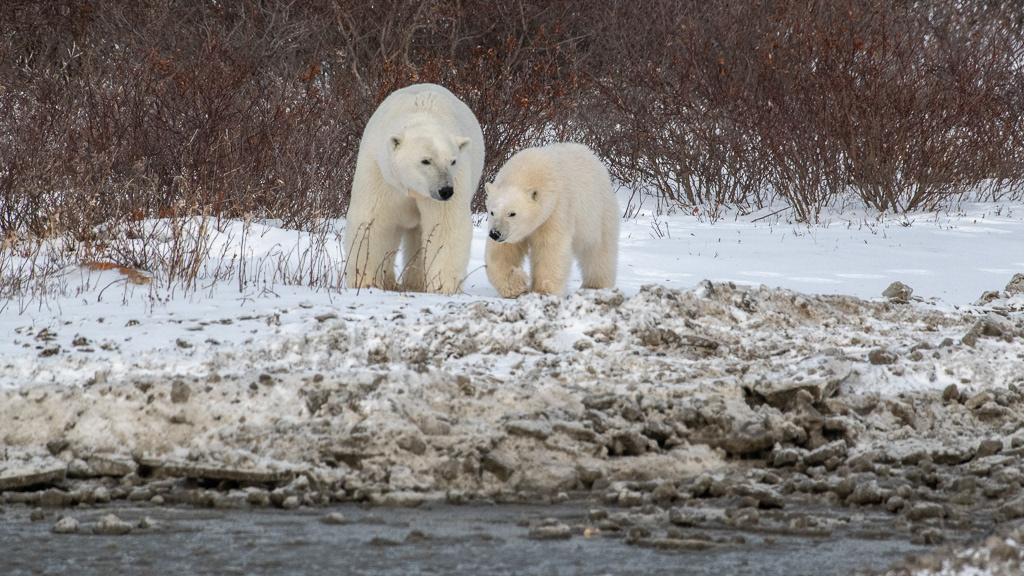 Hard to scratch through thick fur !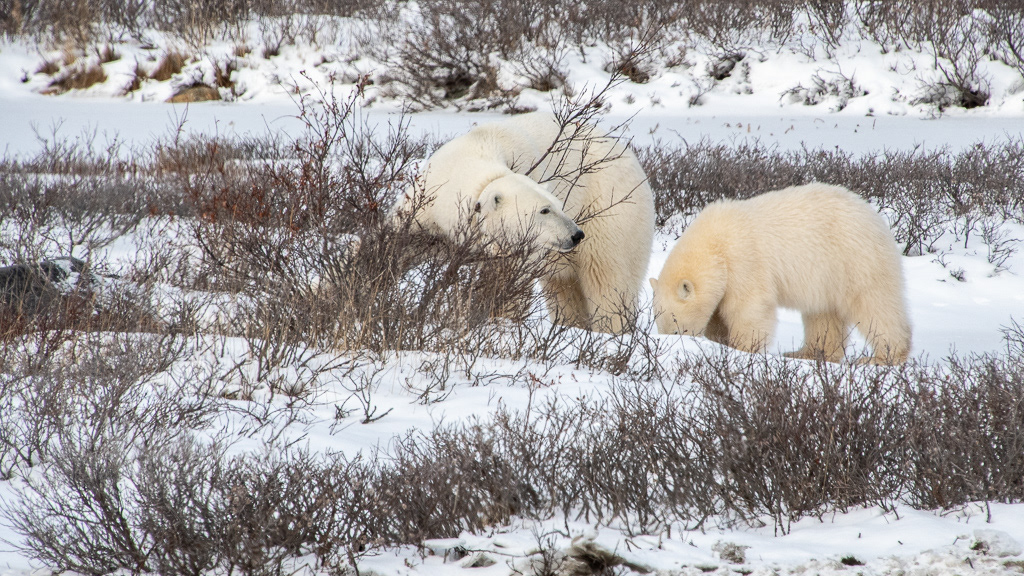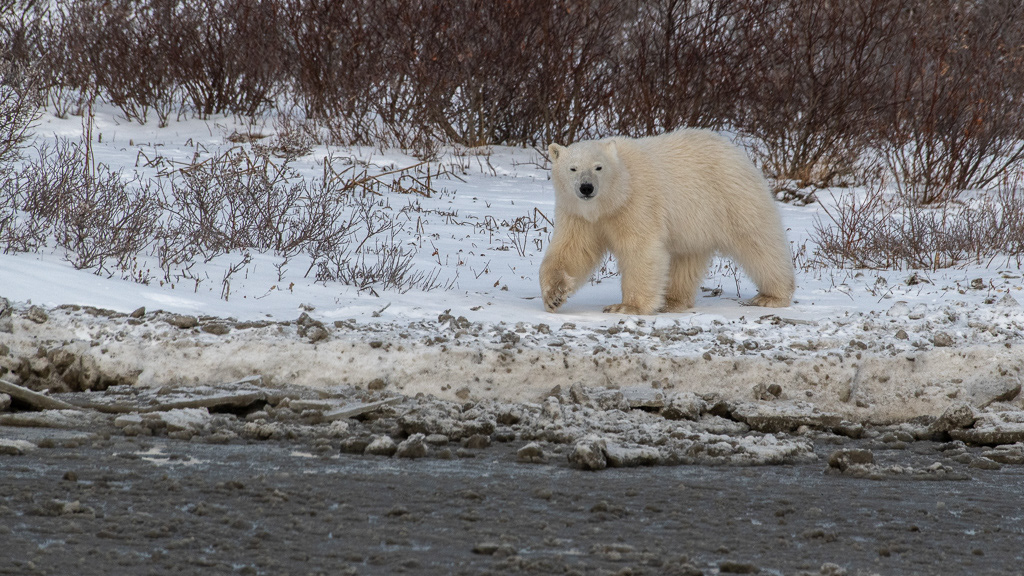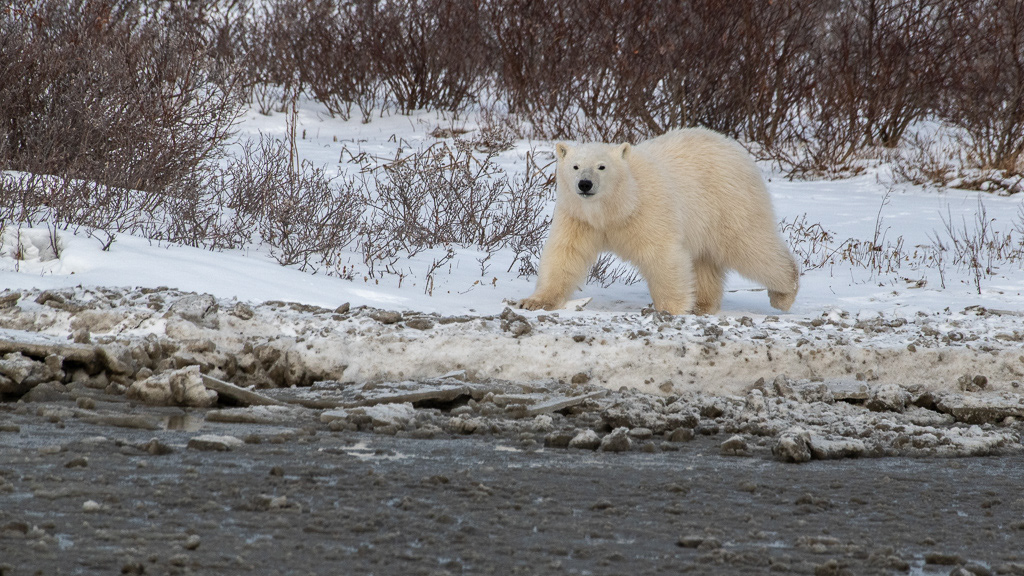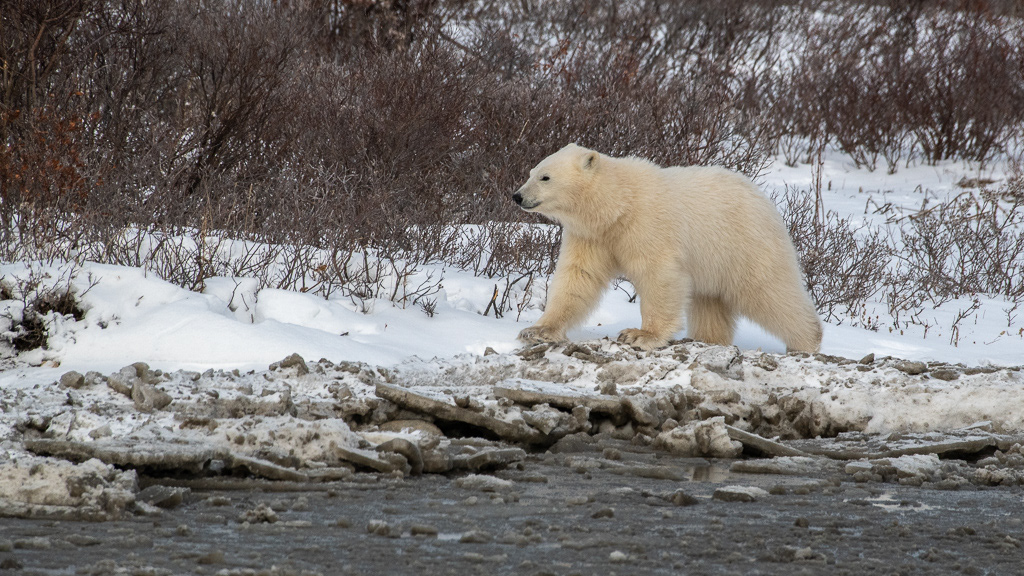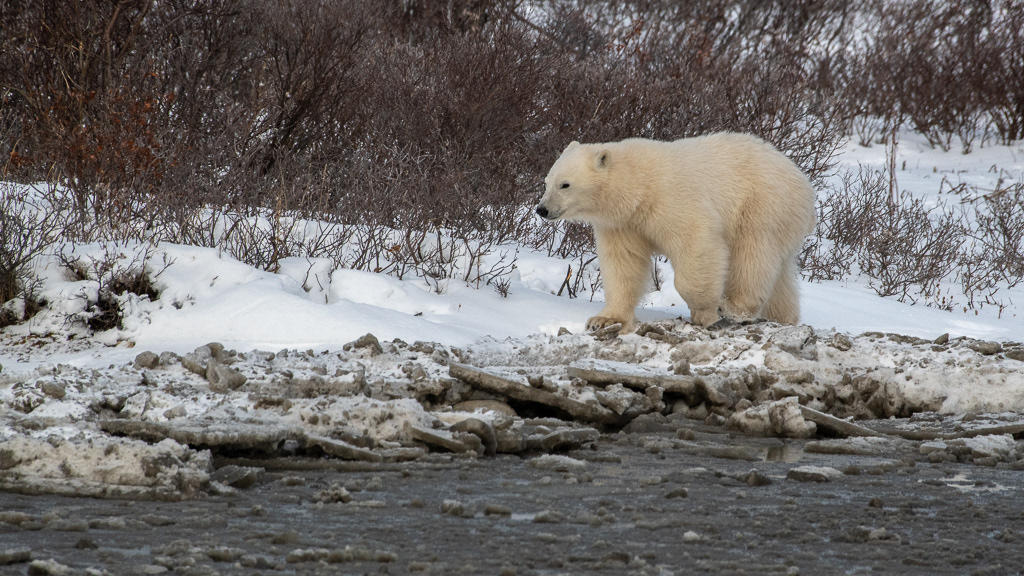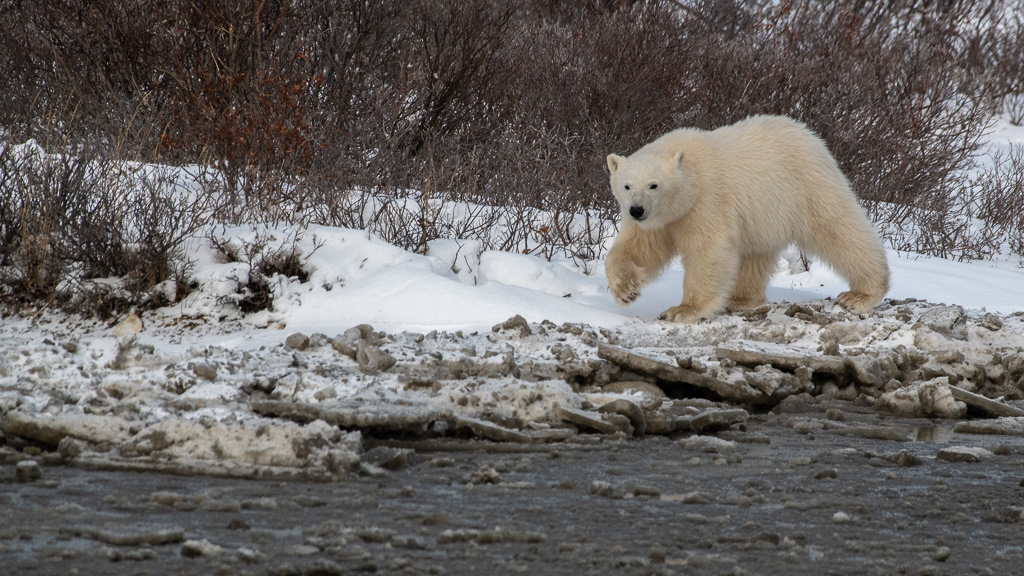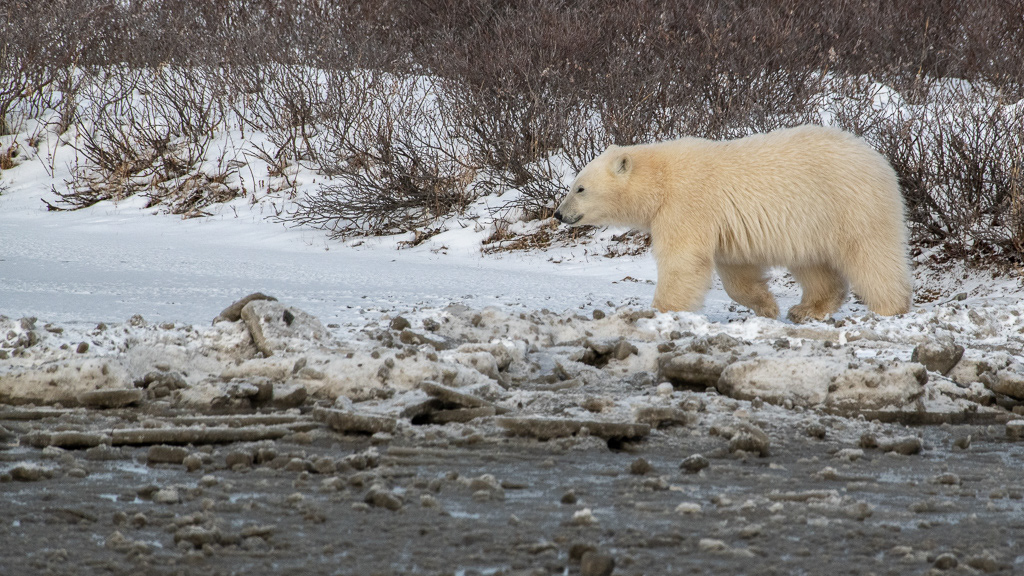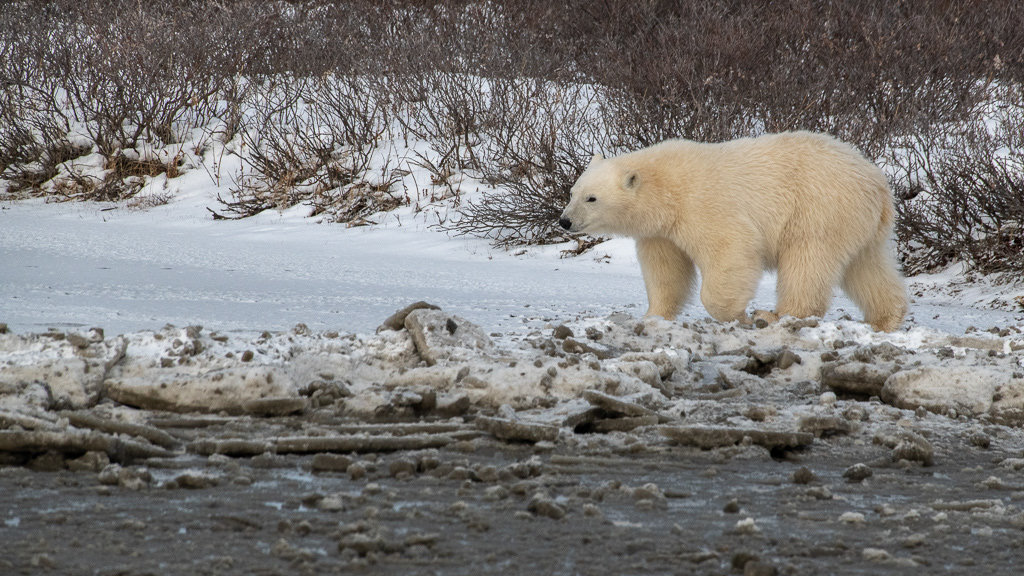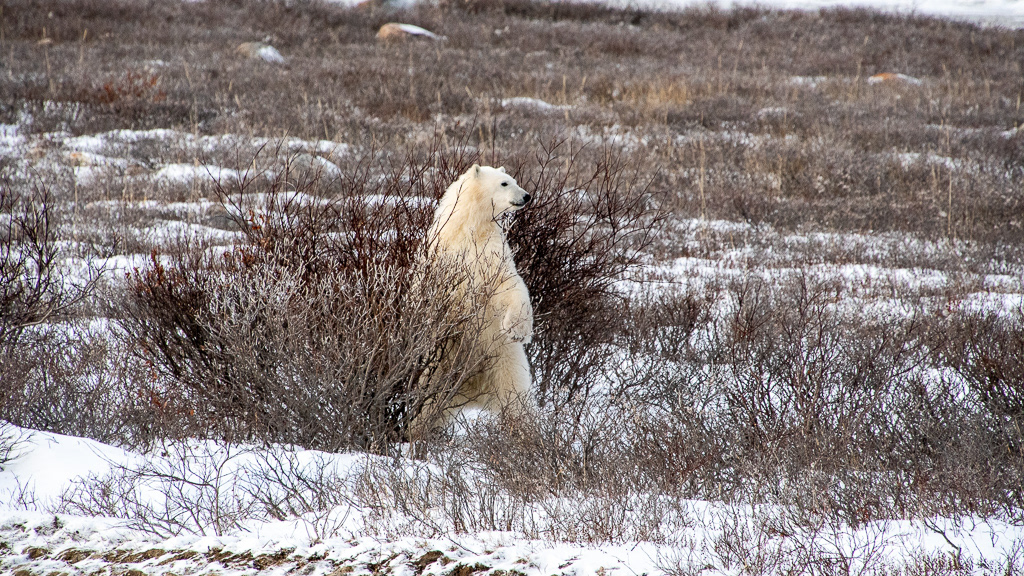 "Look before you cross the tundra road!"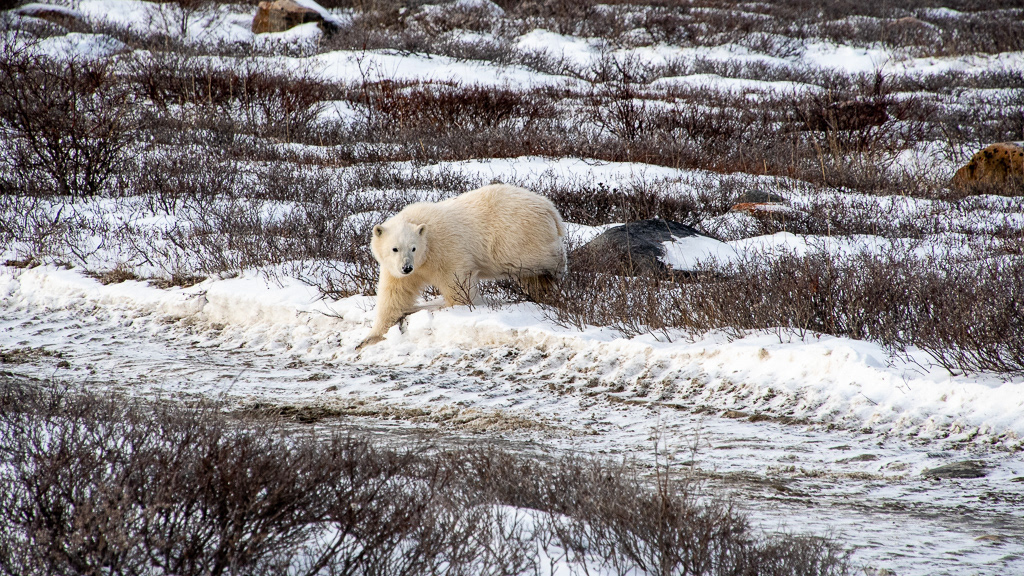 Another mother and cub, this one practising pouncing !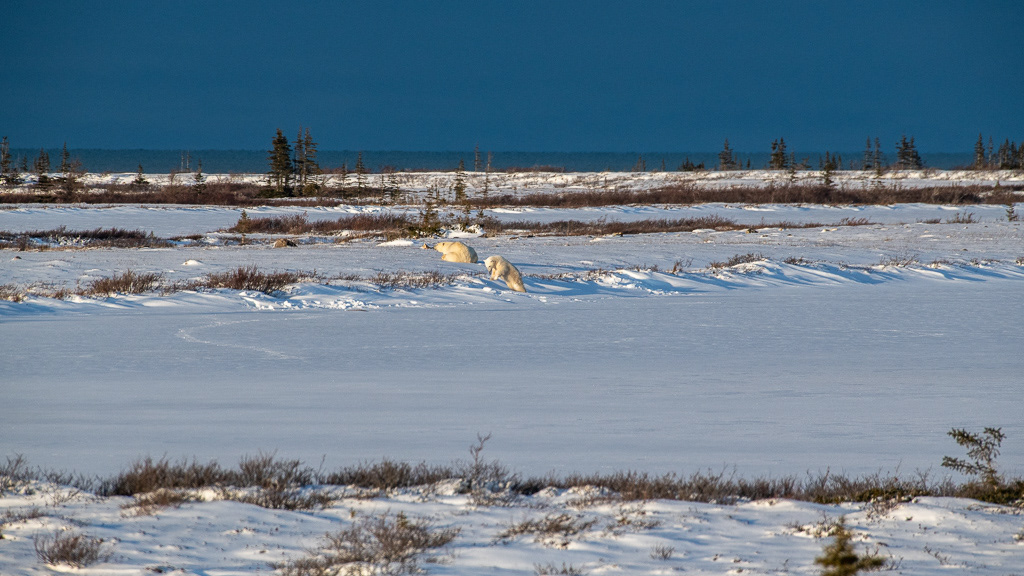 "Mom I need to practice THAT too !"
"Not with me Oedipus !"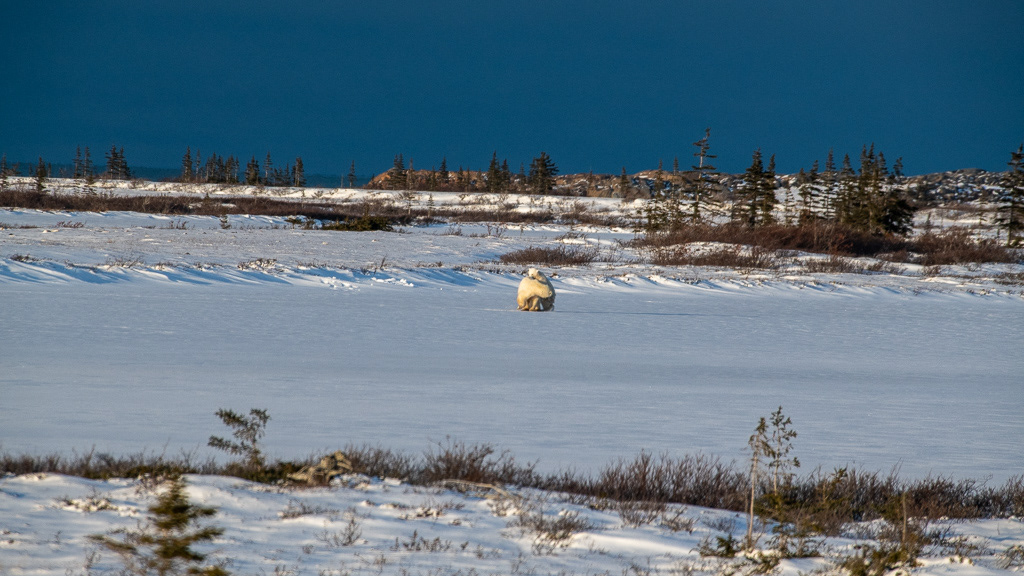 "Mom.... you are no fun !"