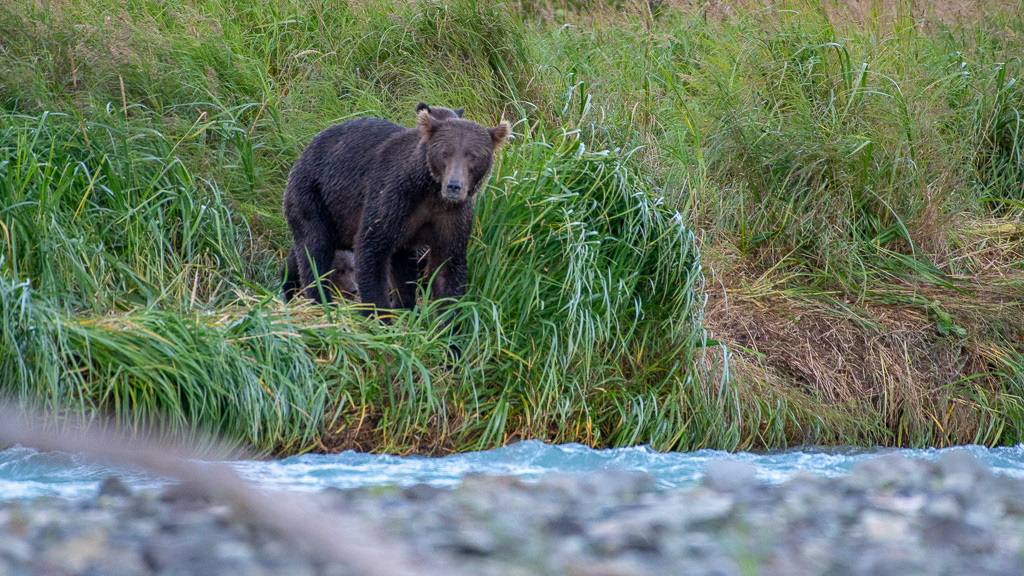 ... and a little girl chewing on a salmon mandible!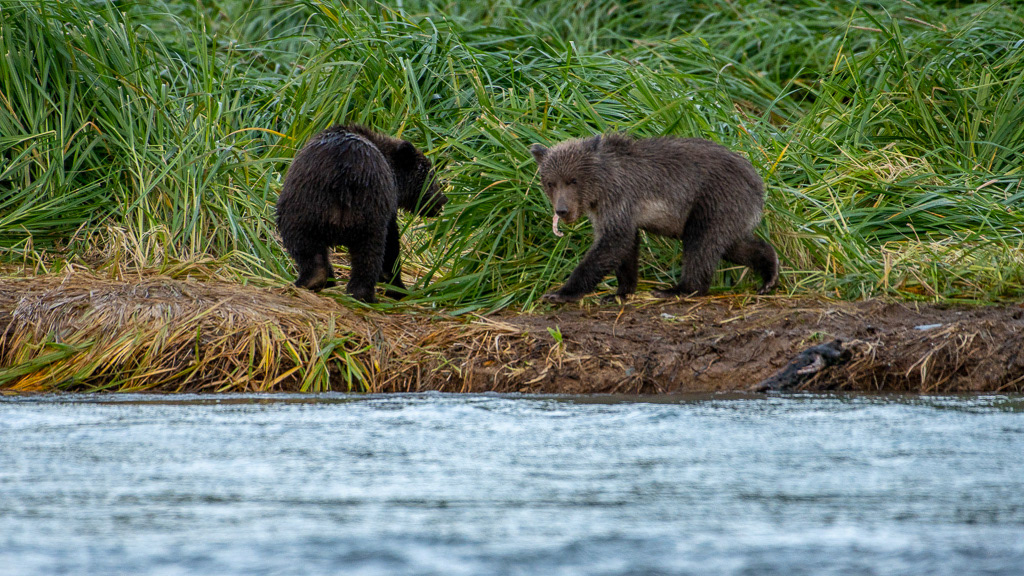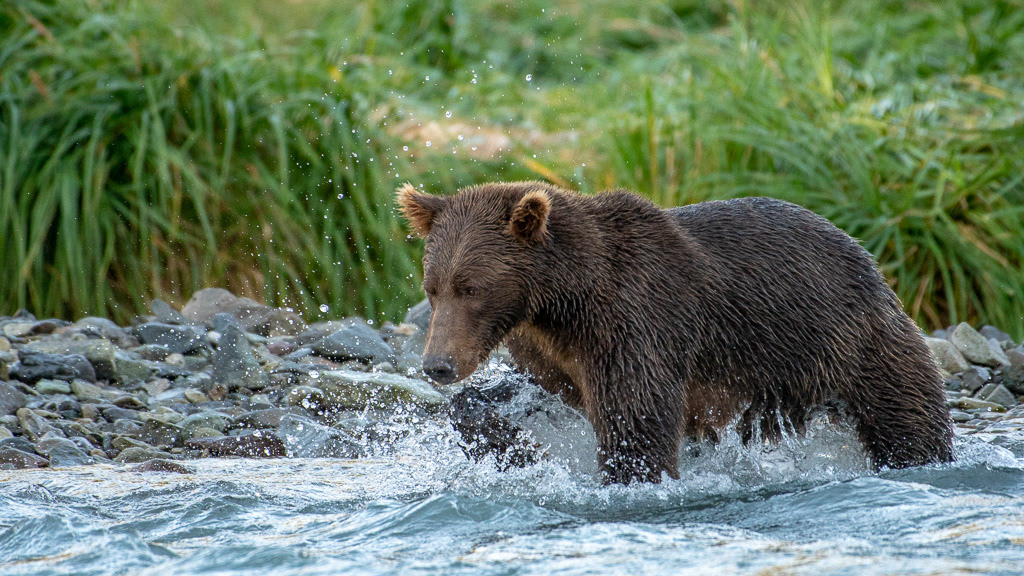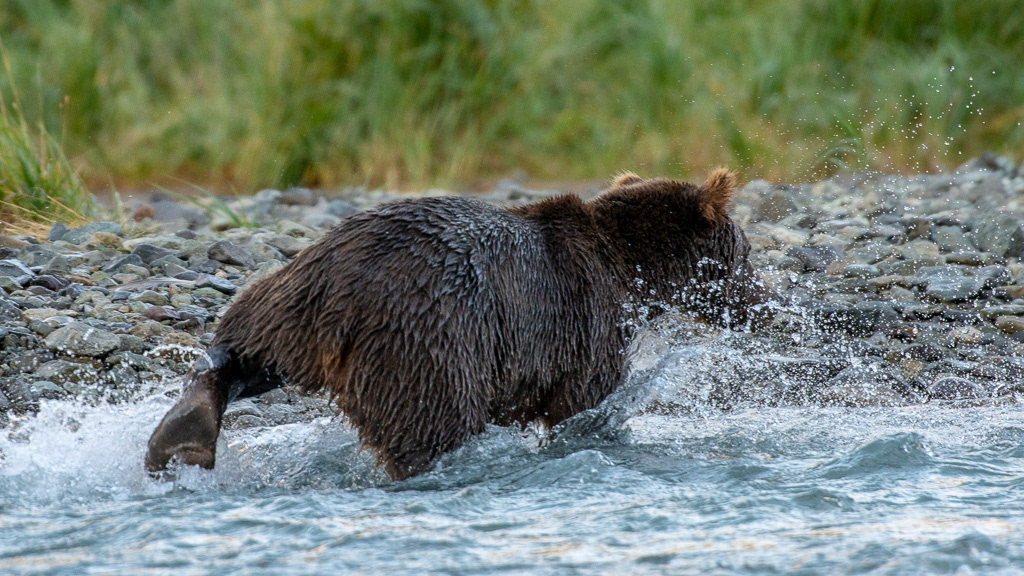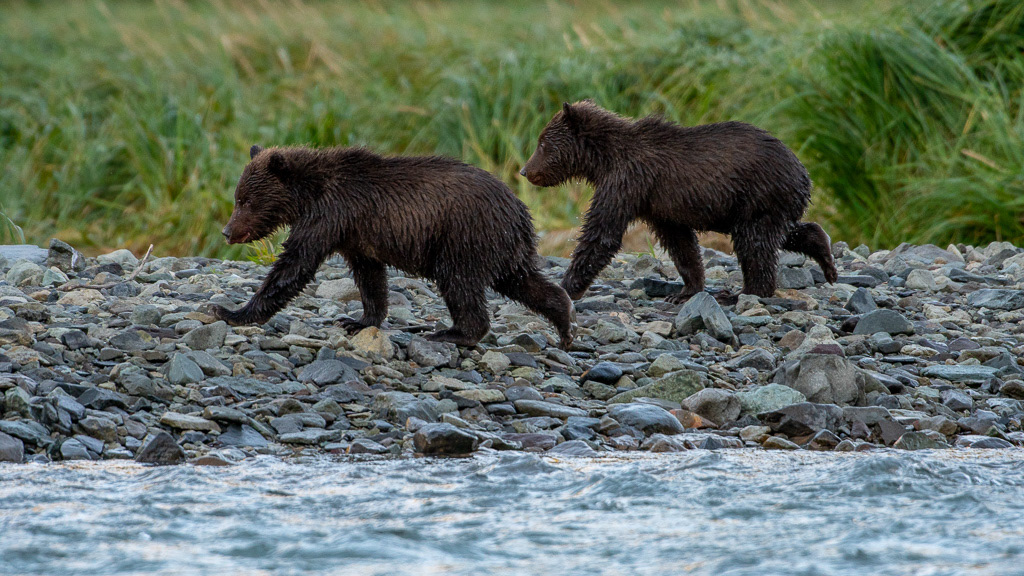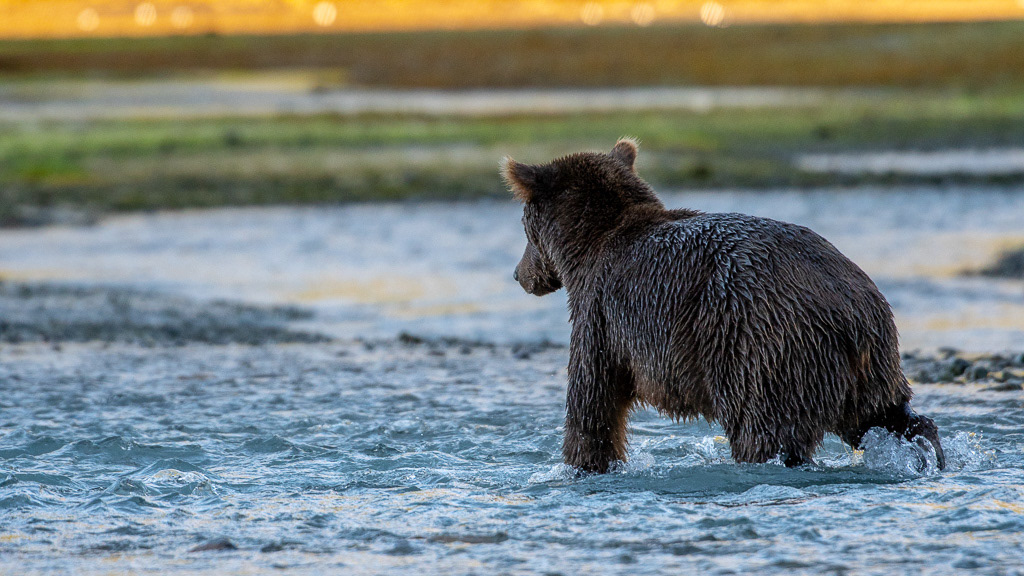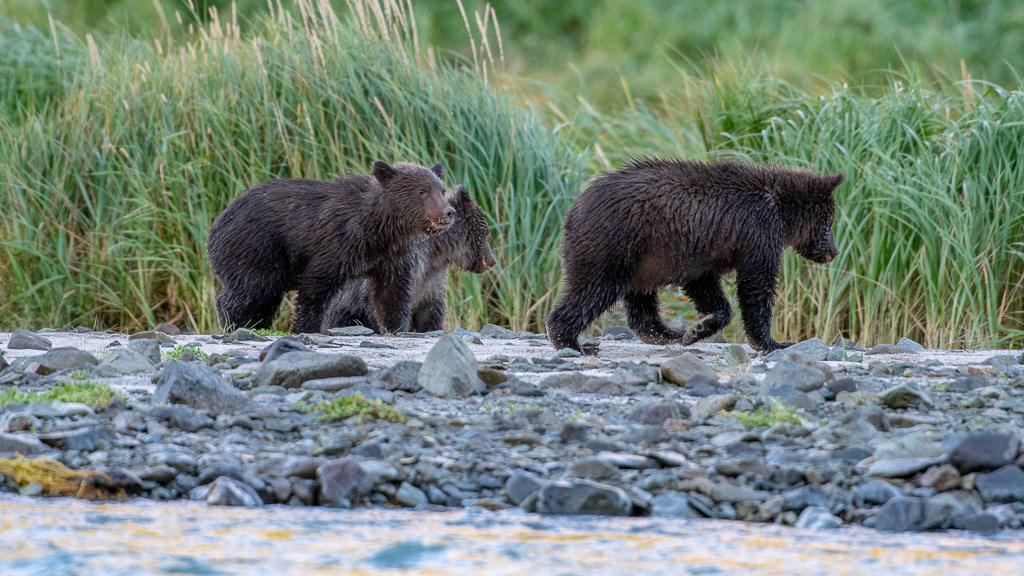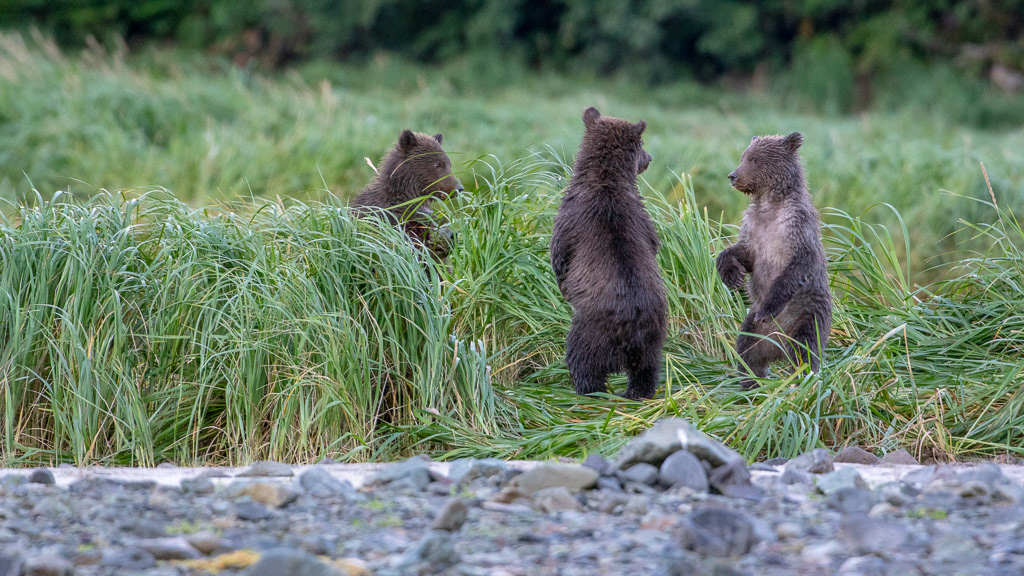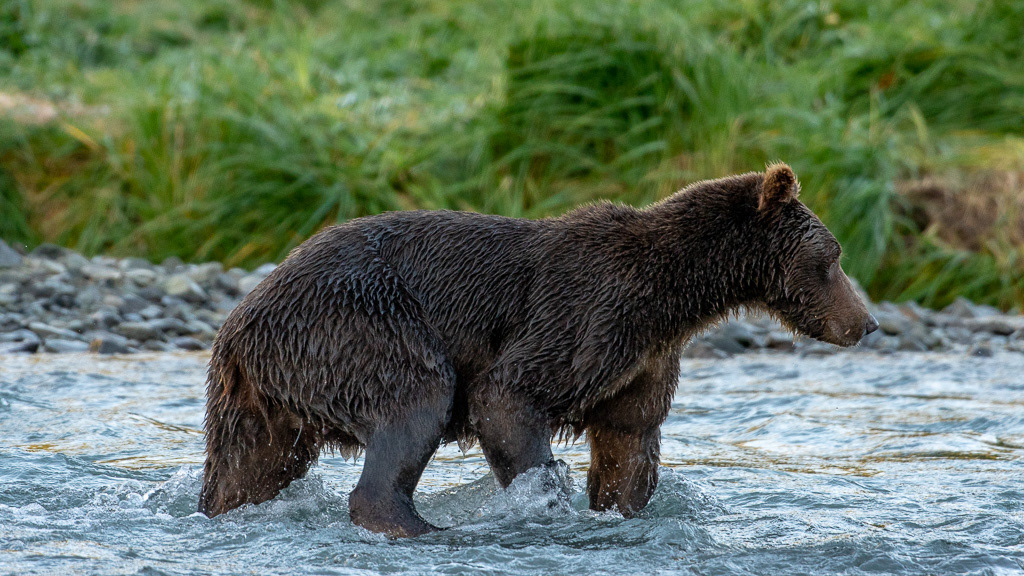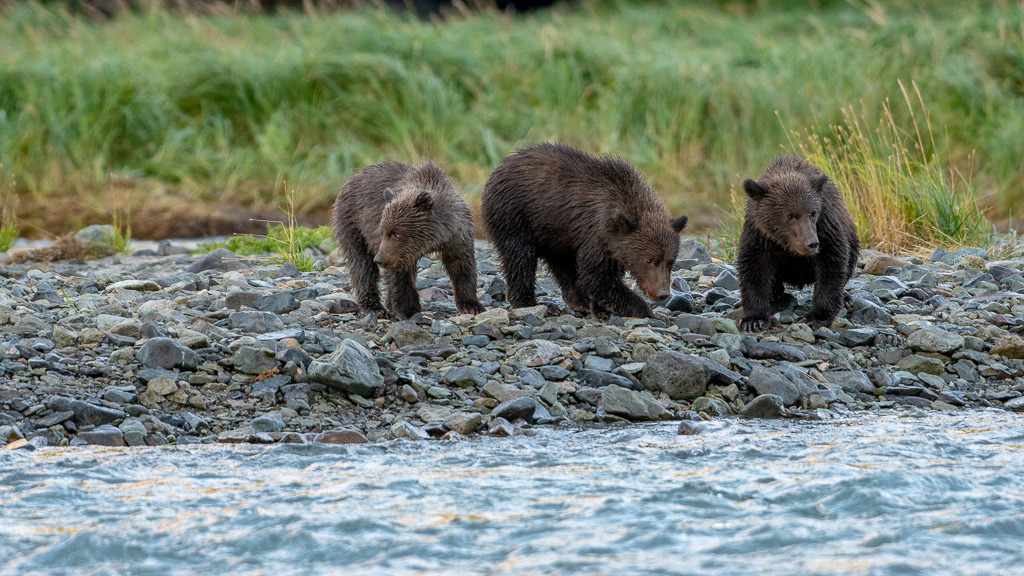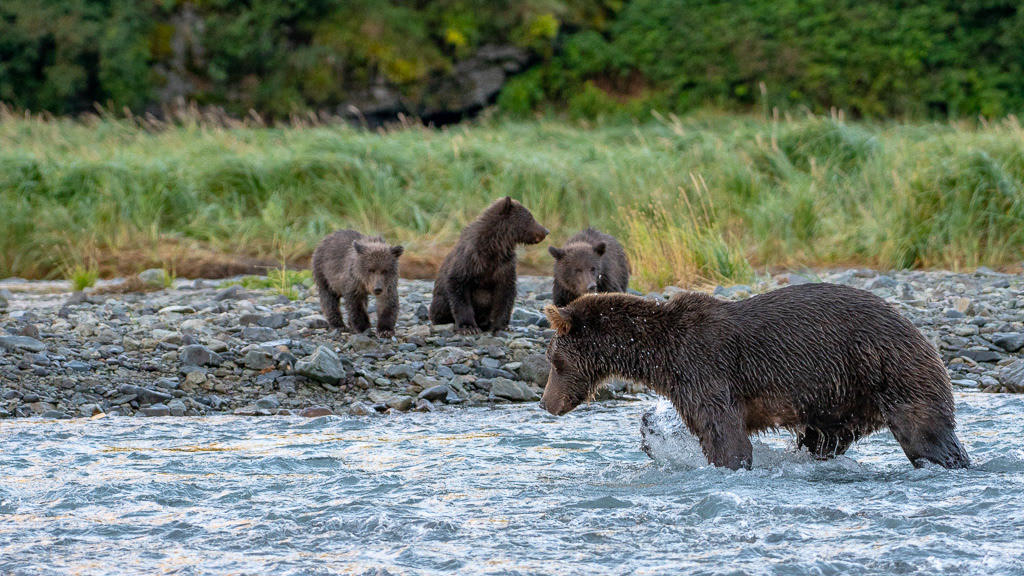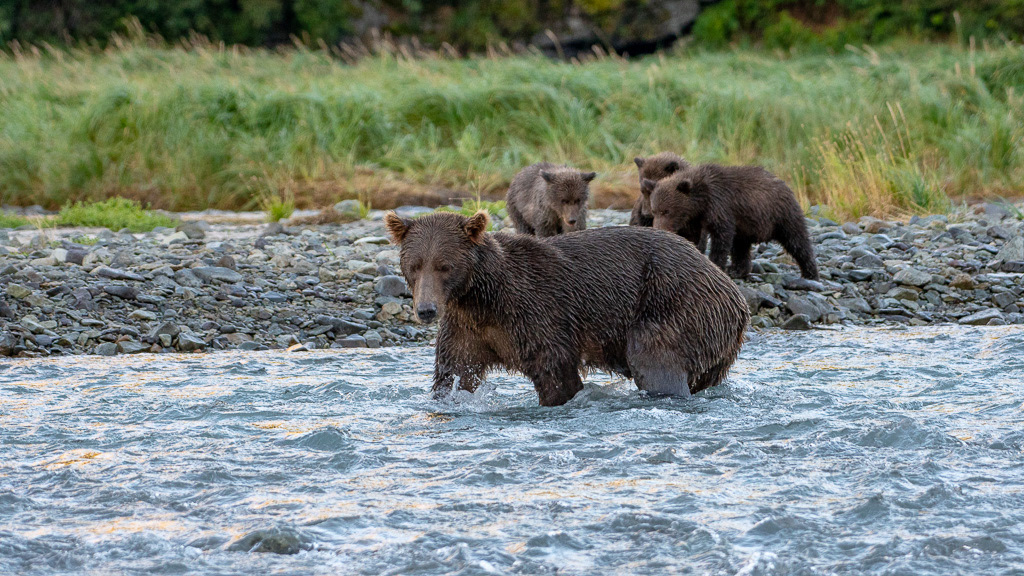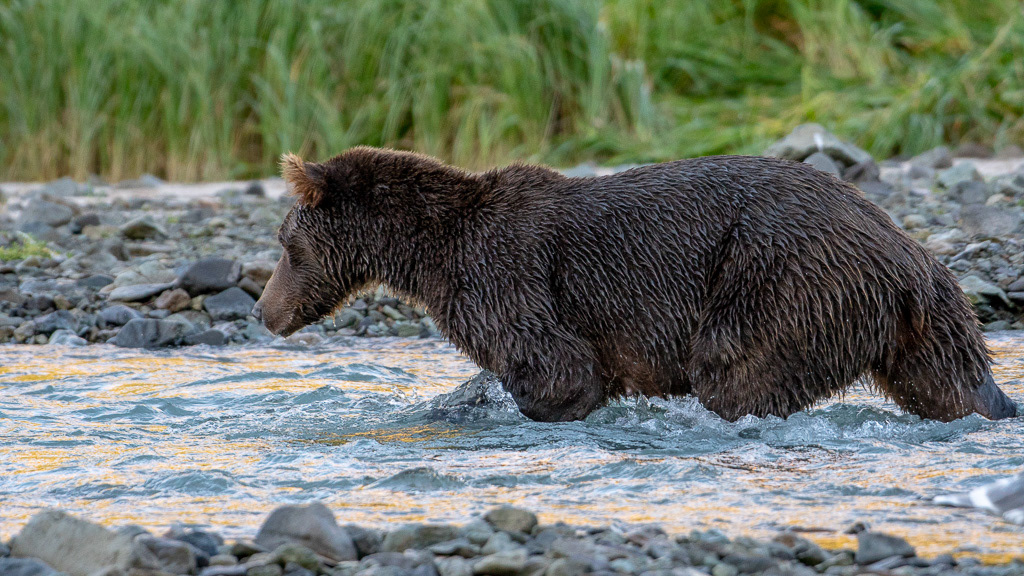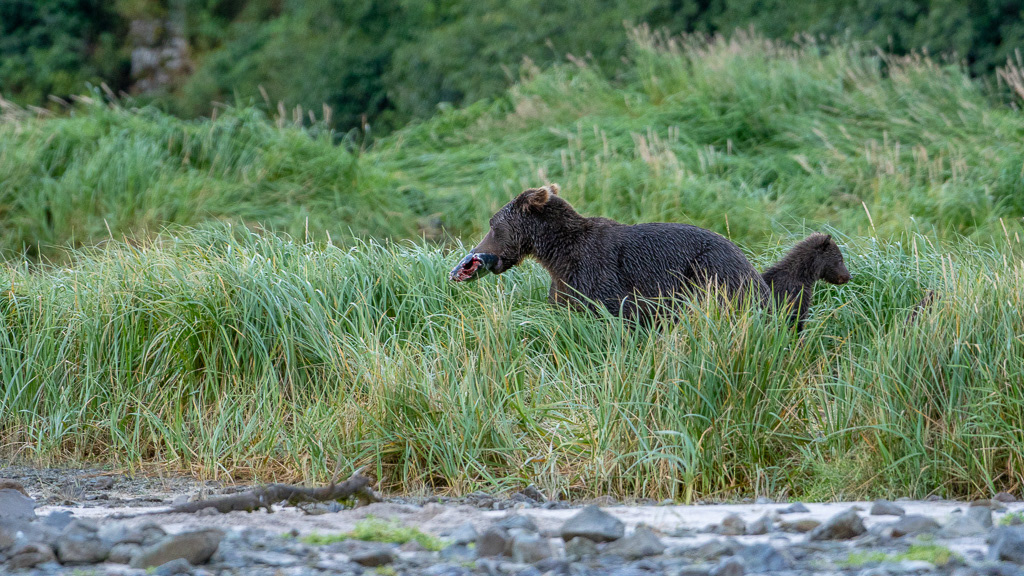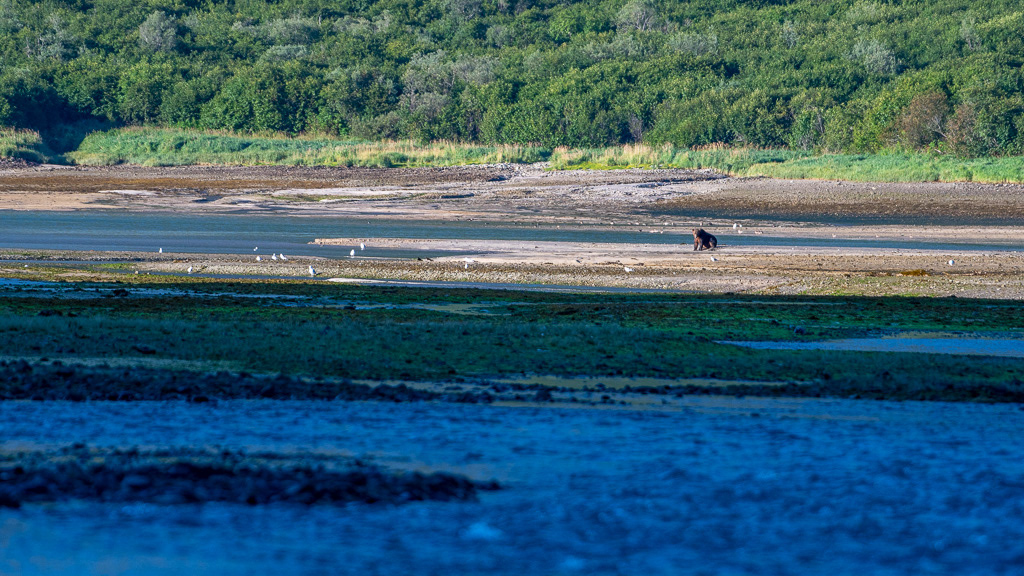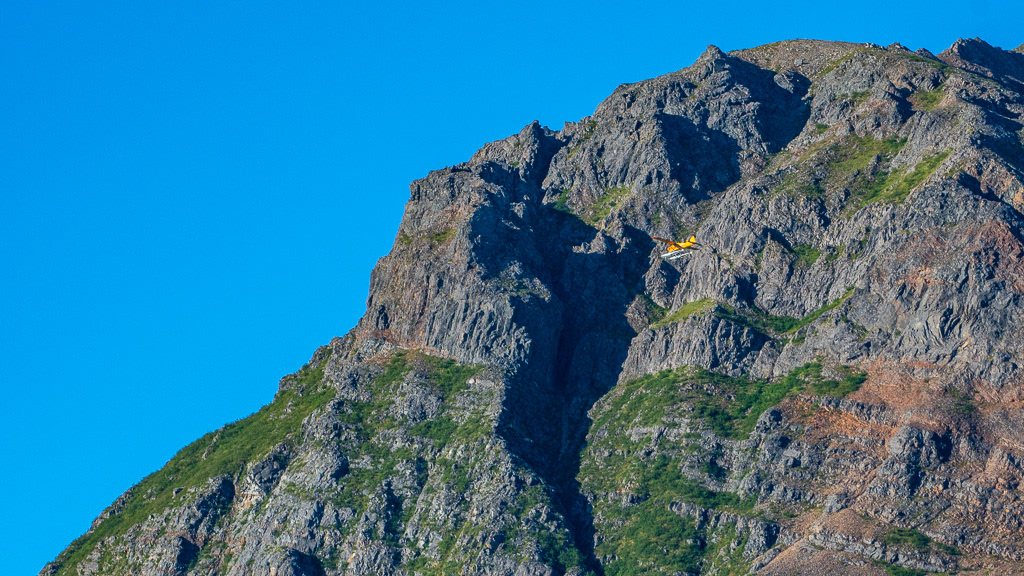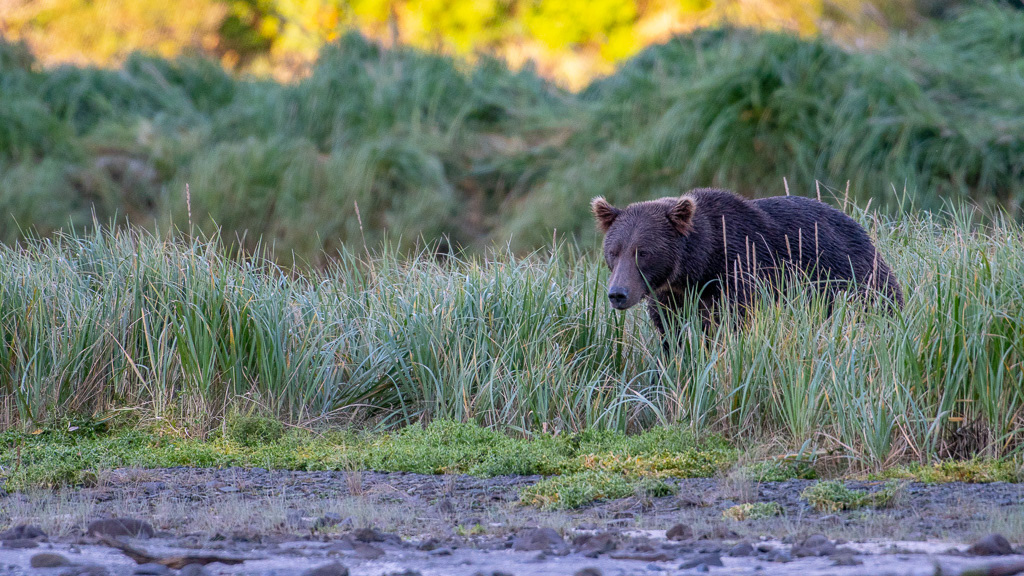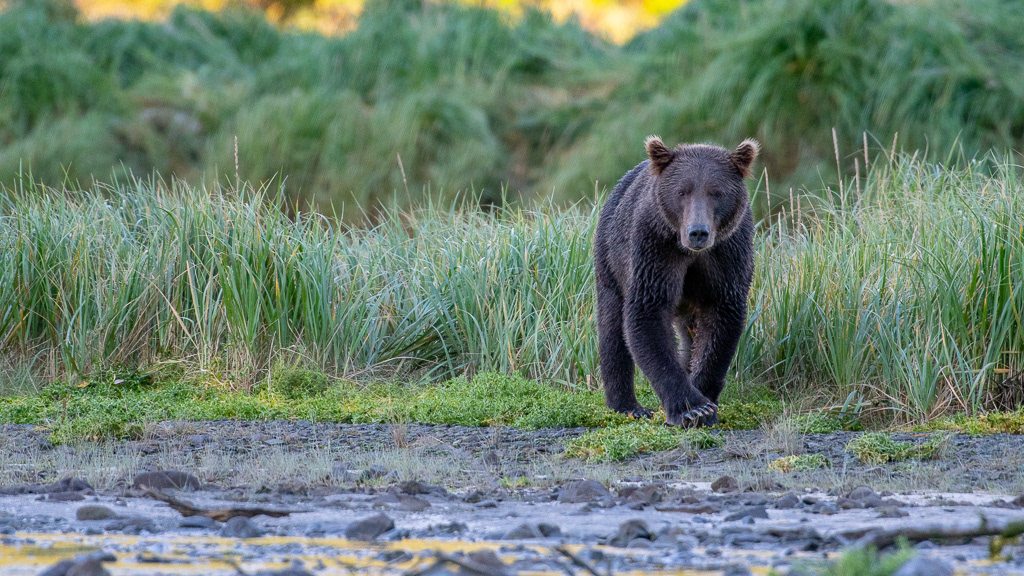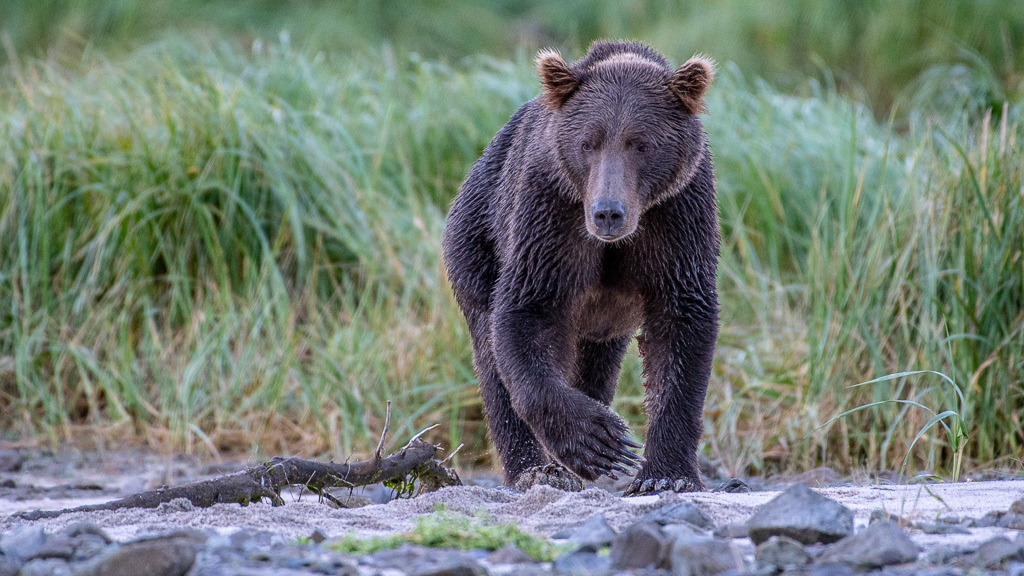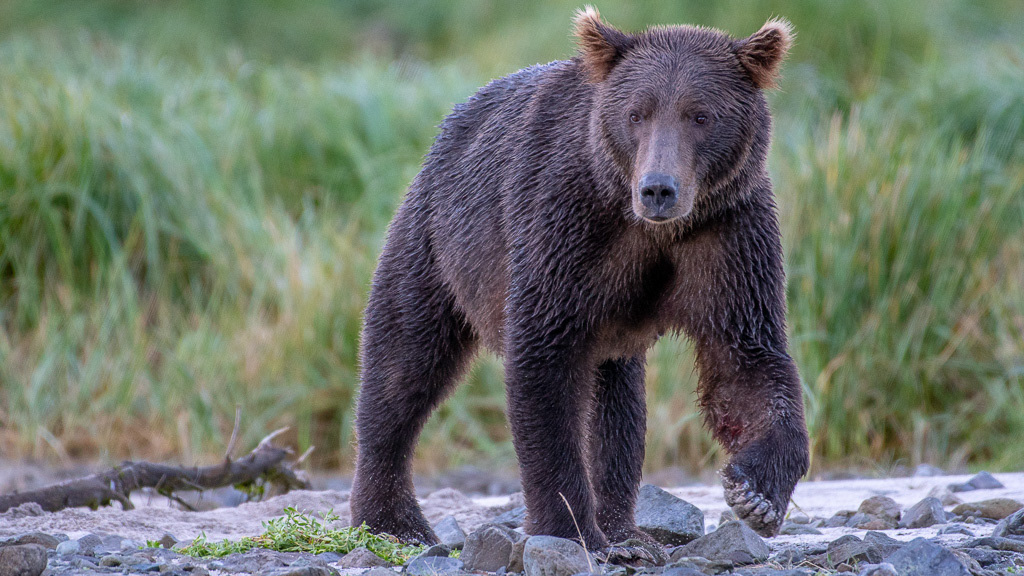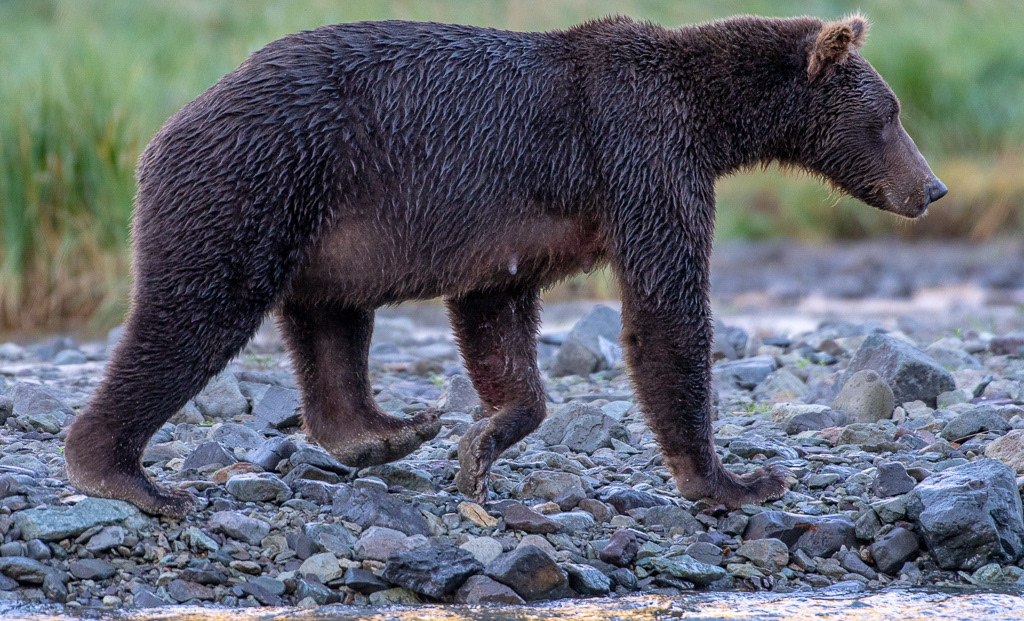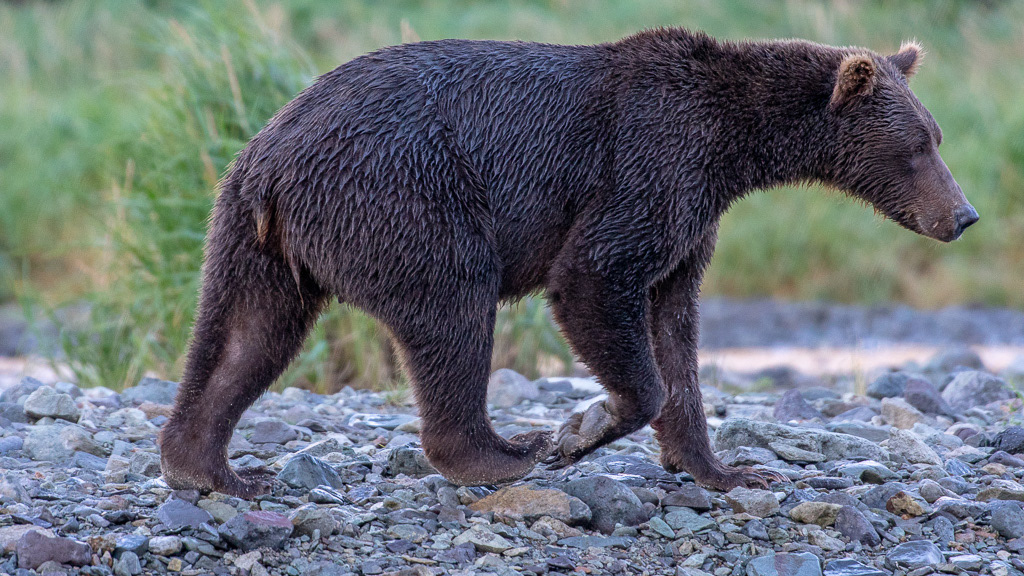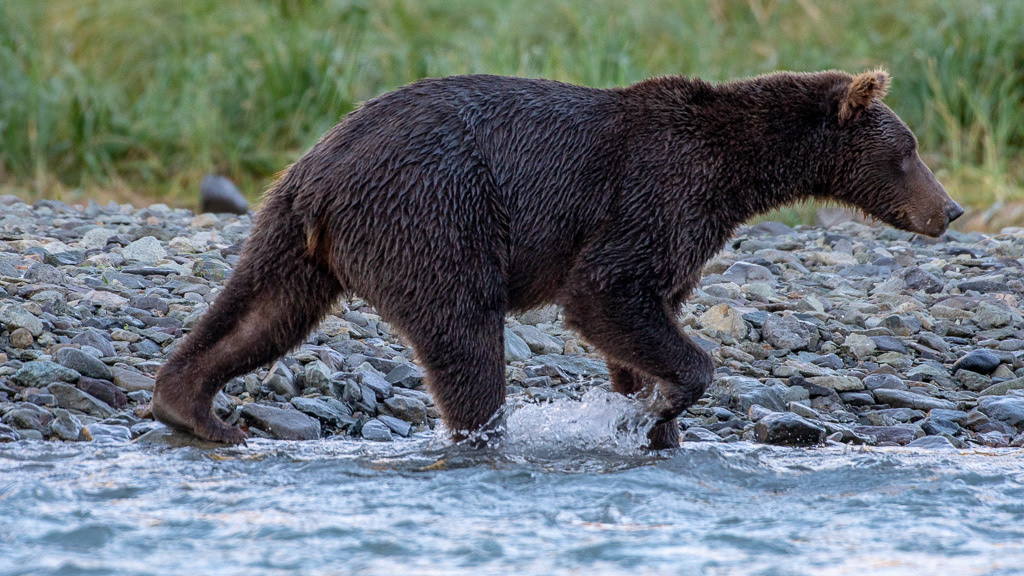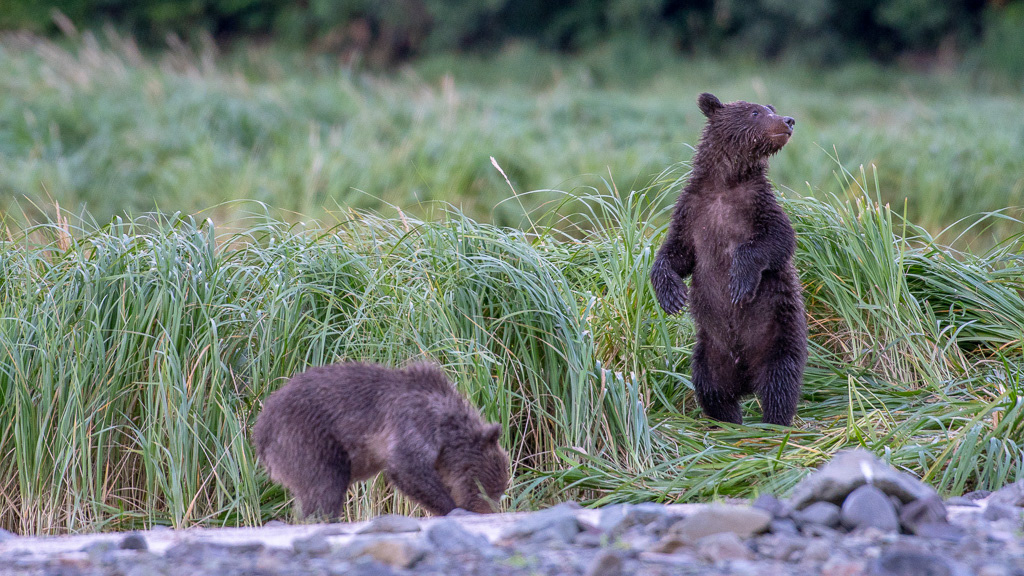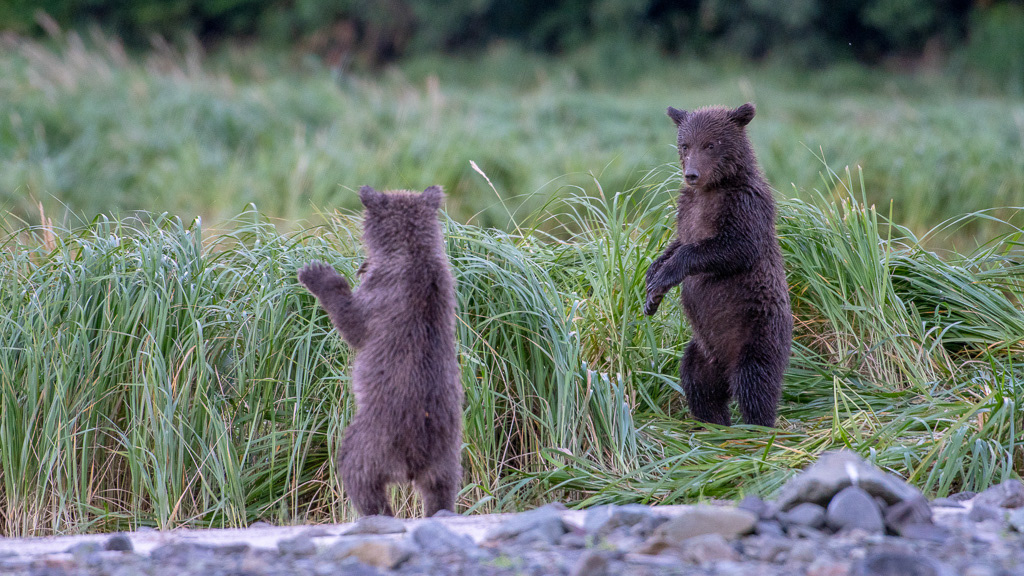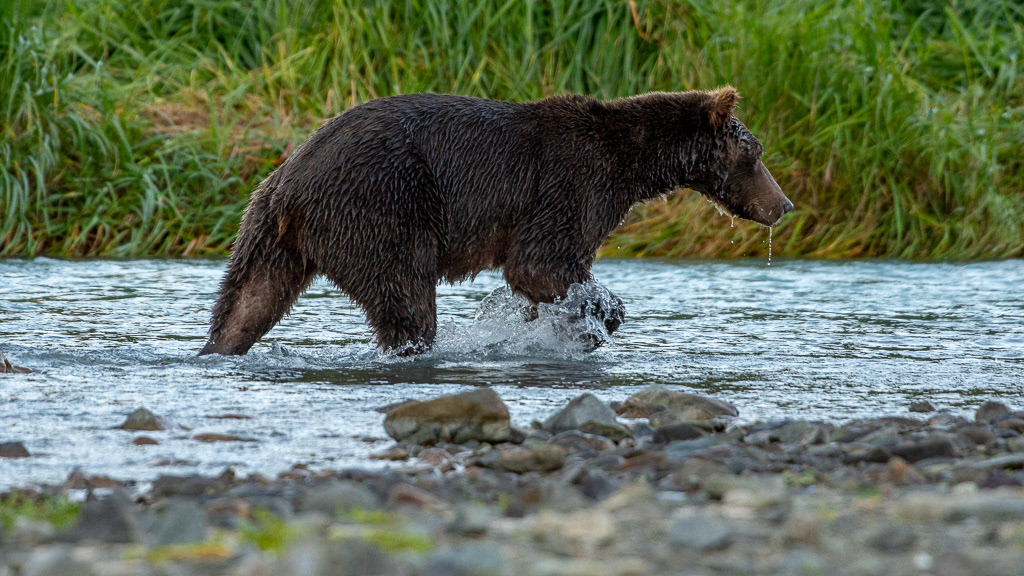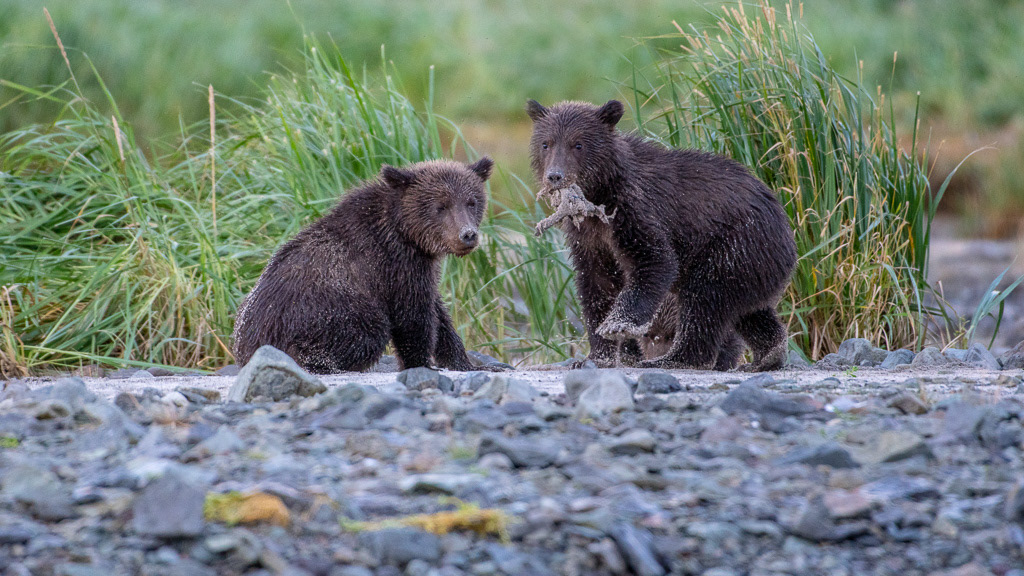 "Don't take my fish tail !"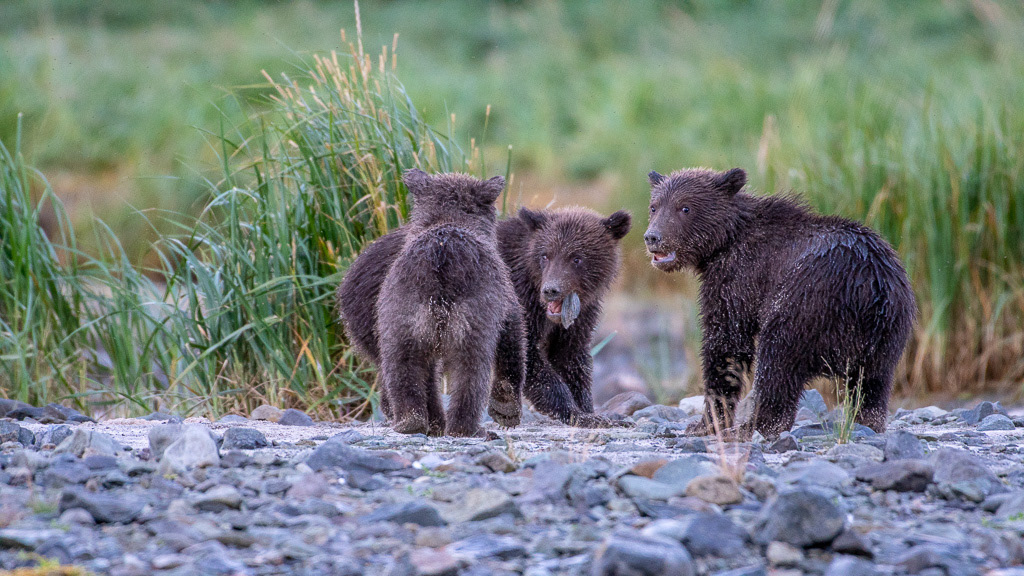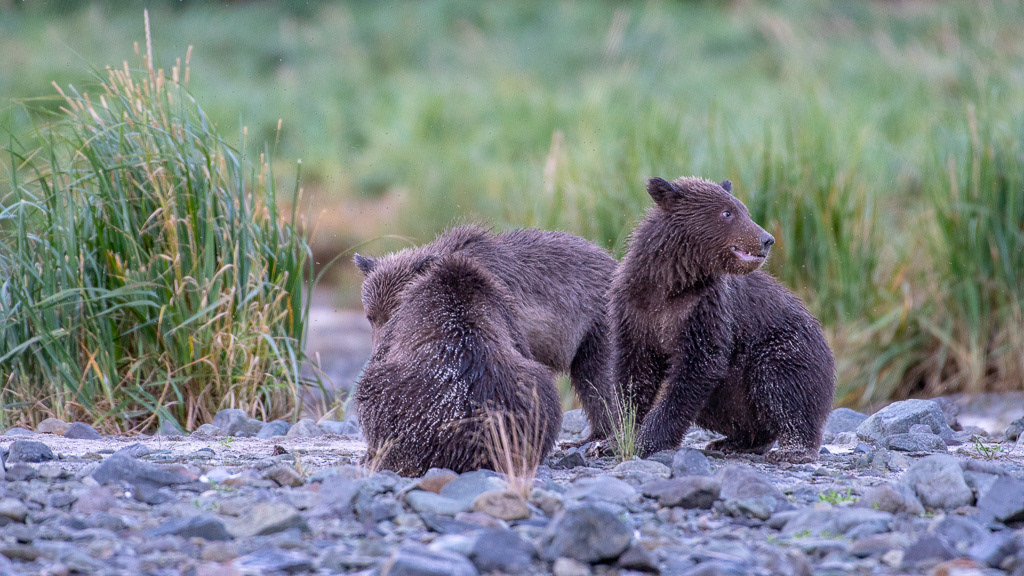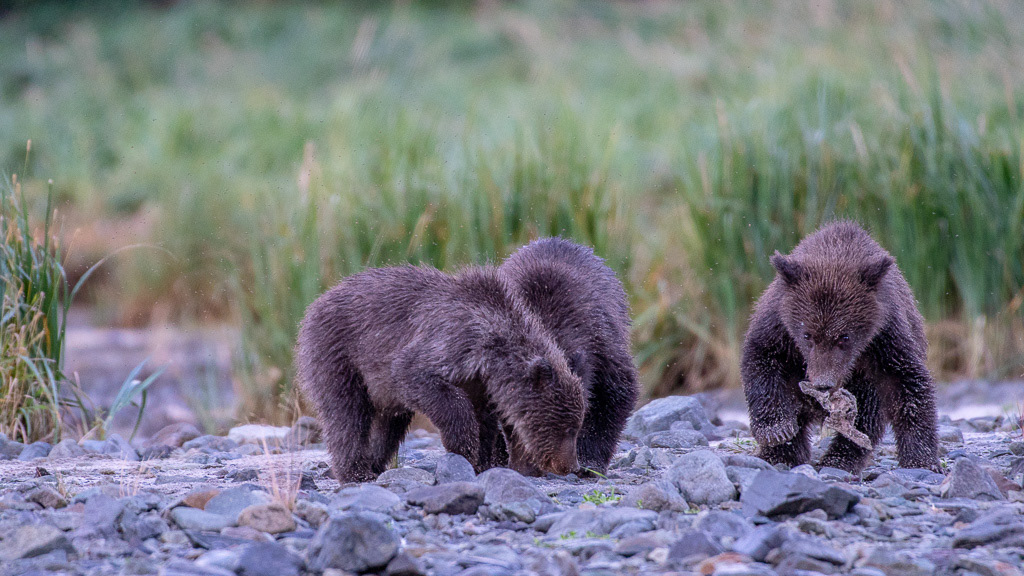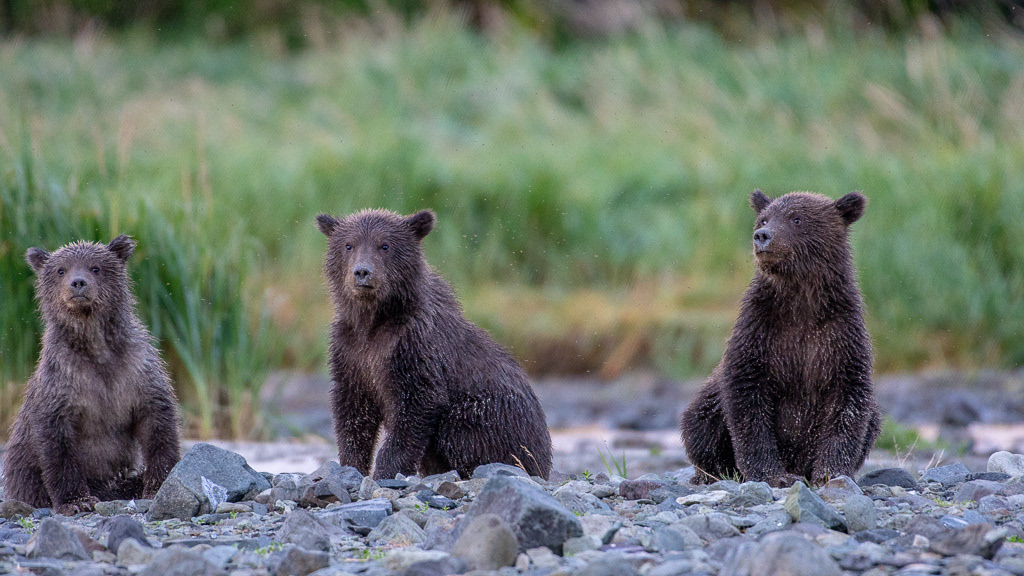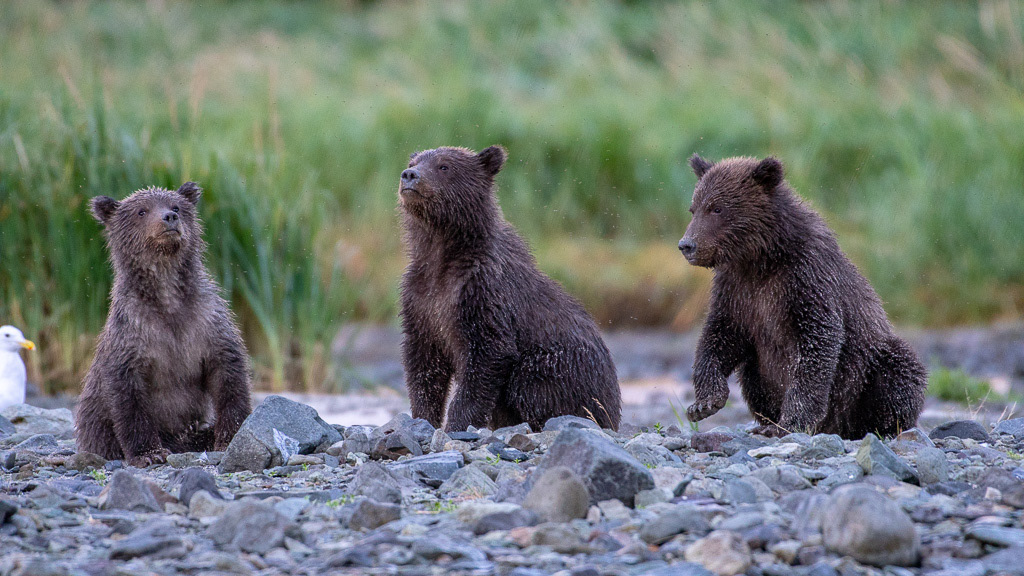 "Oh oh !! She is gone again !!"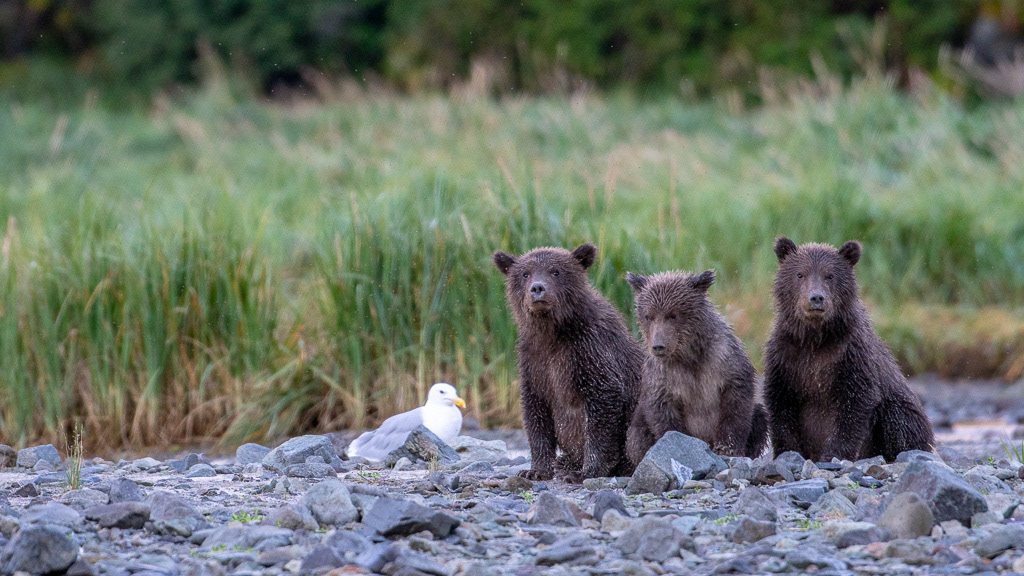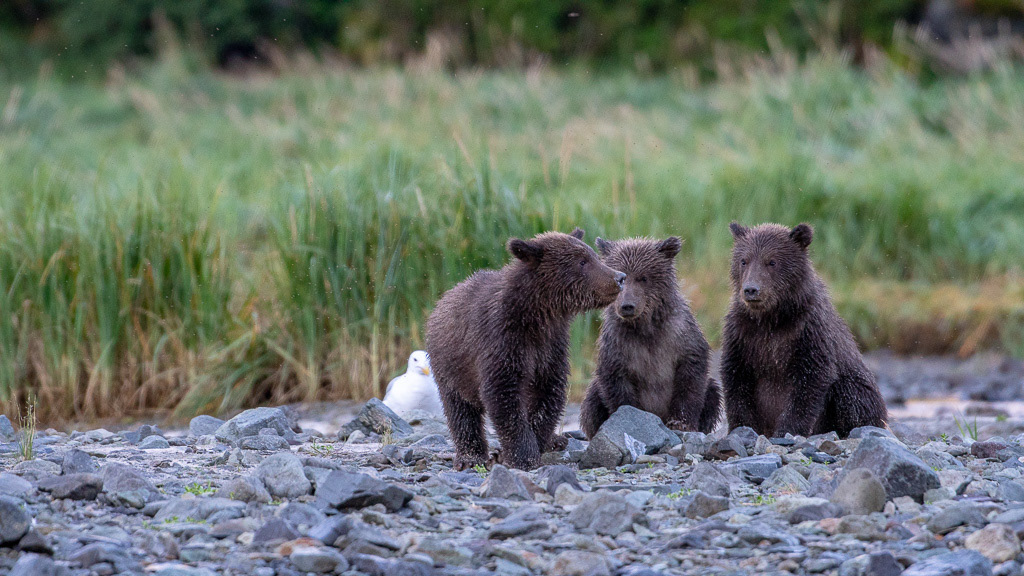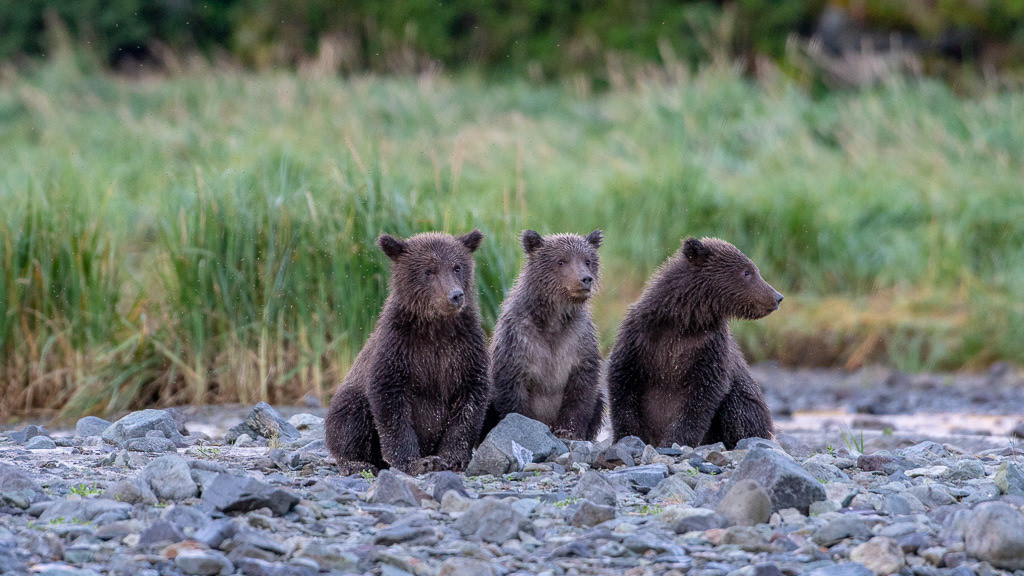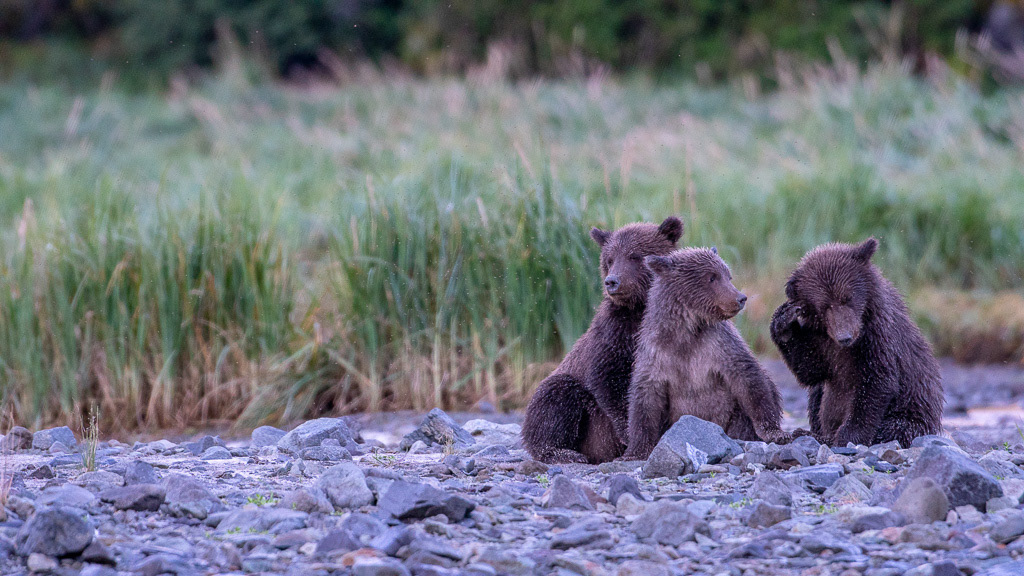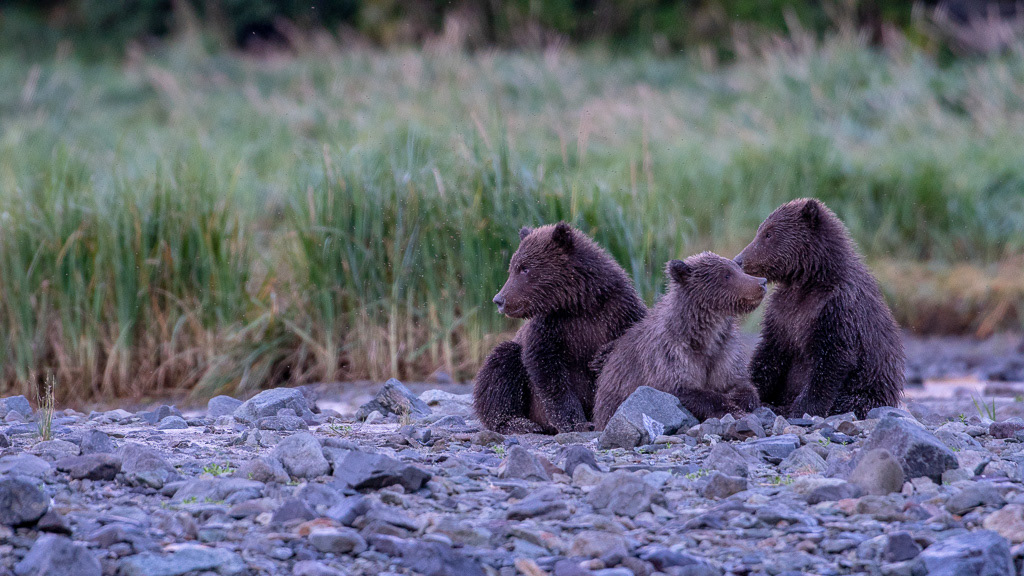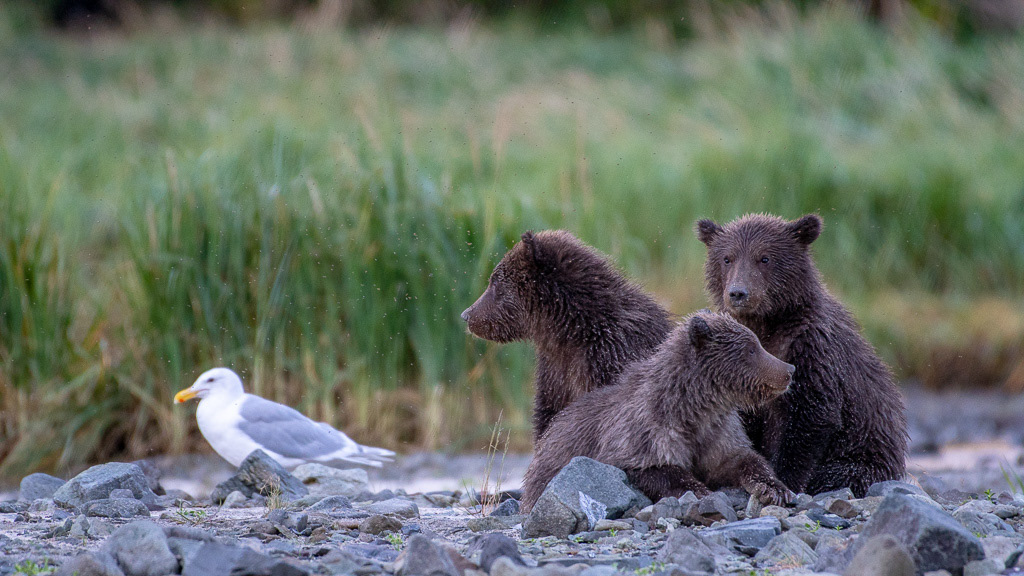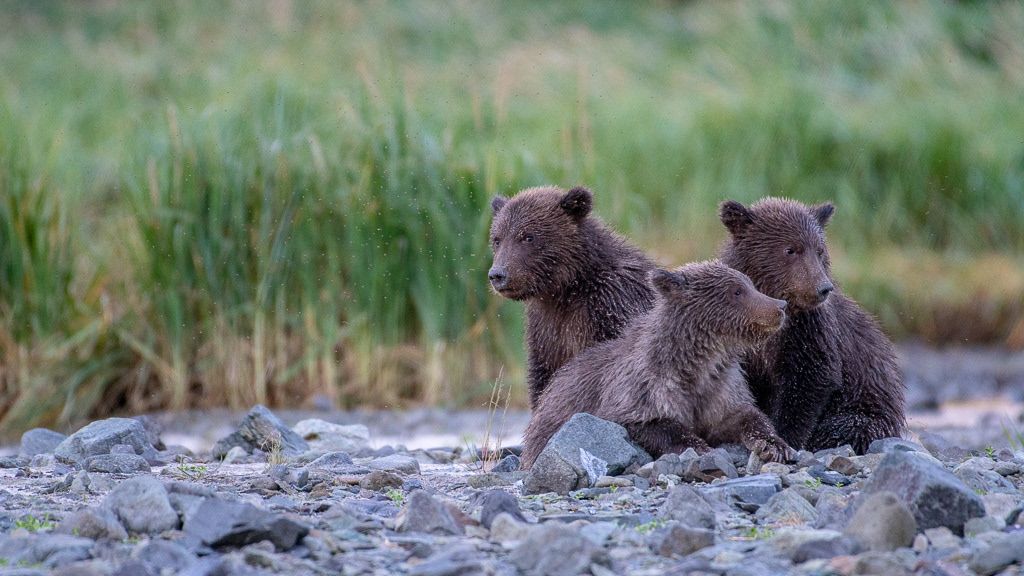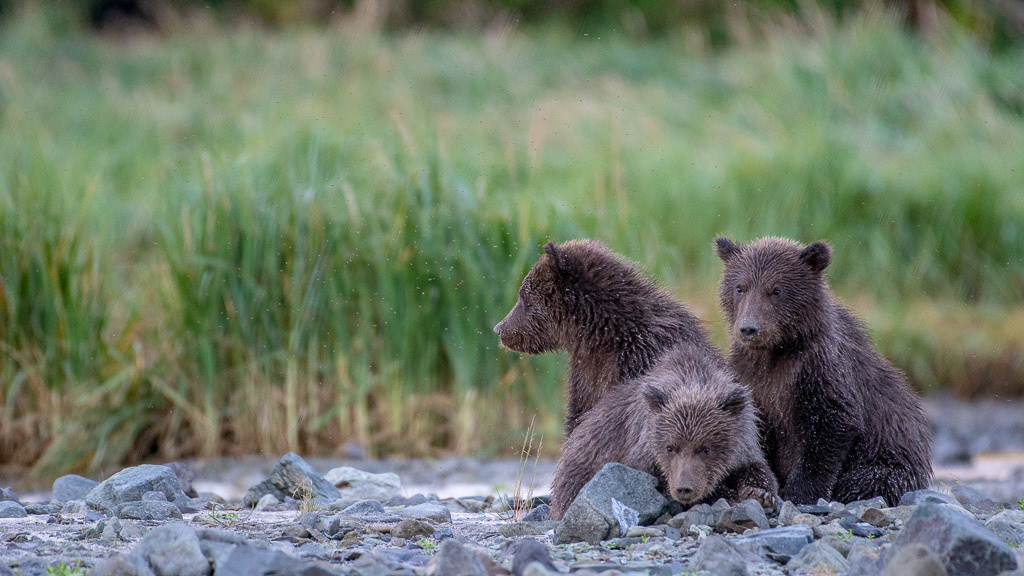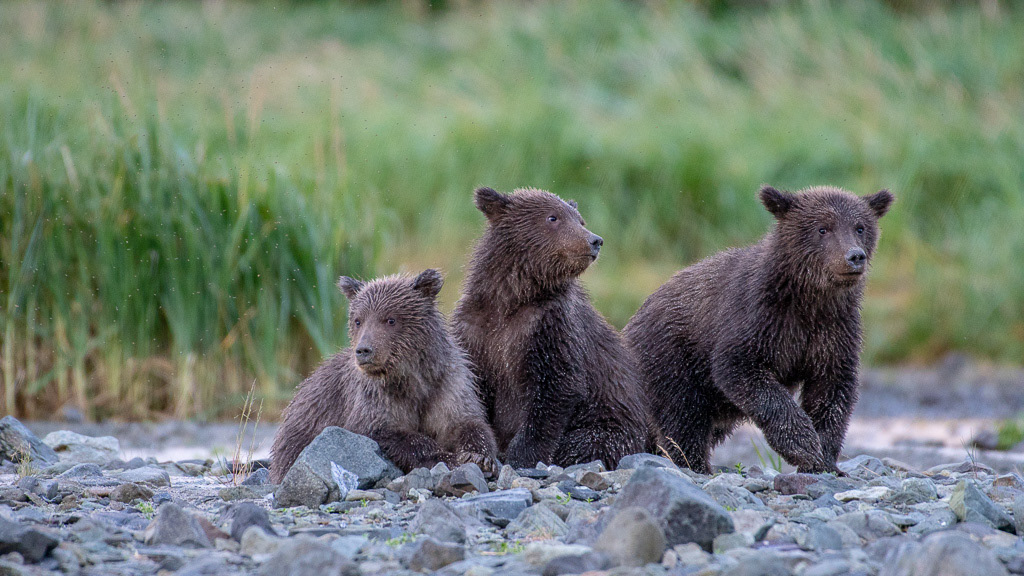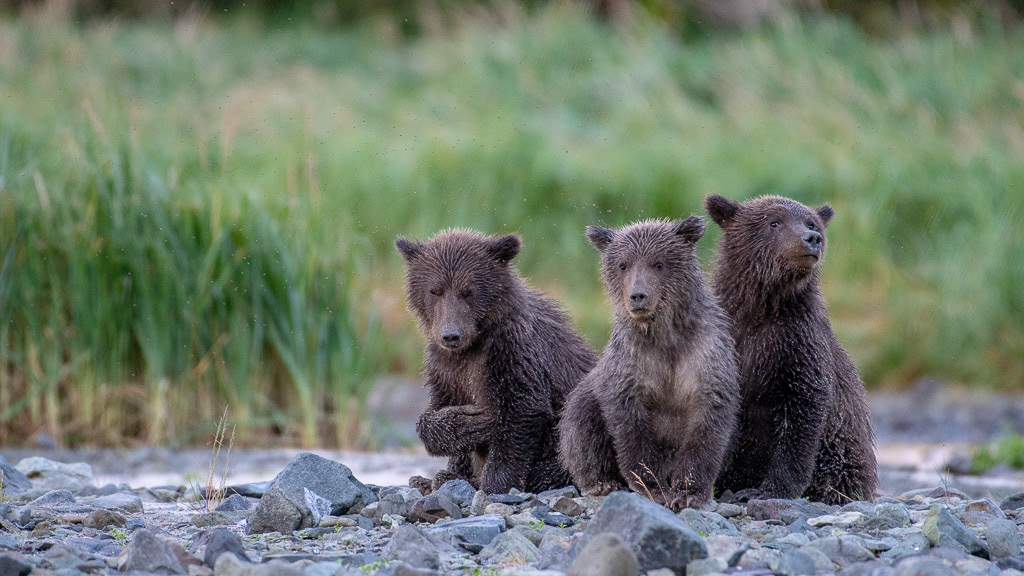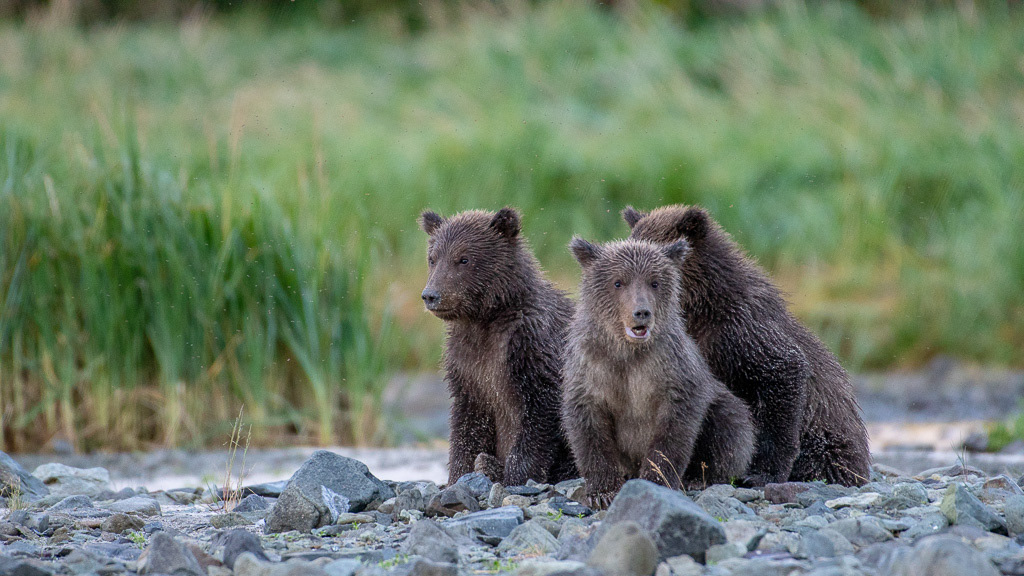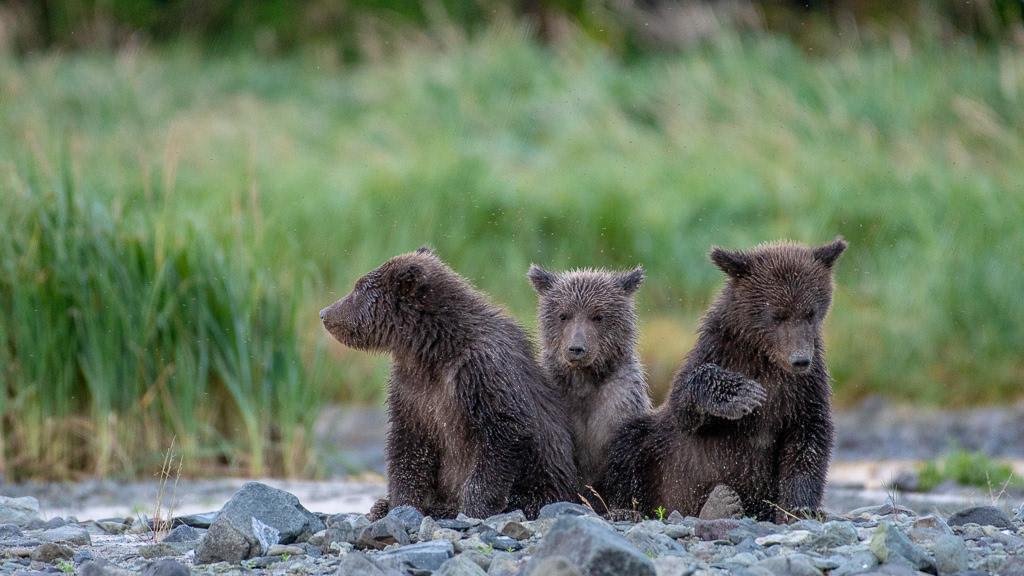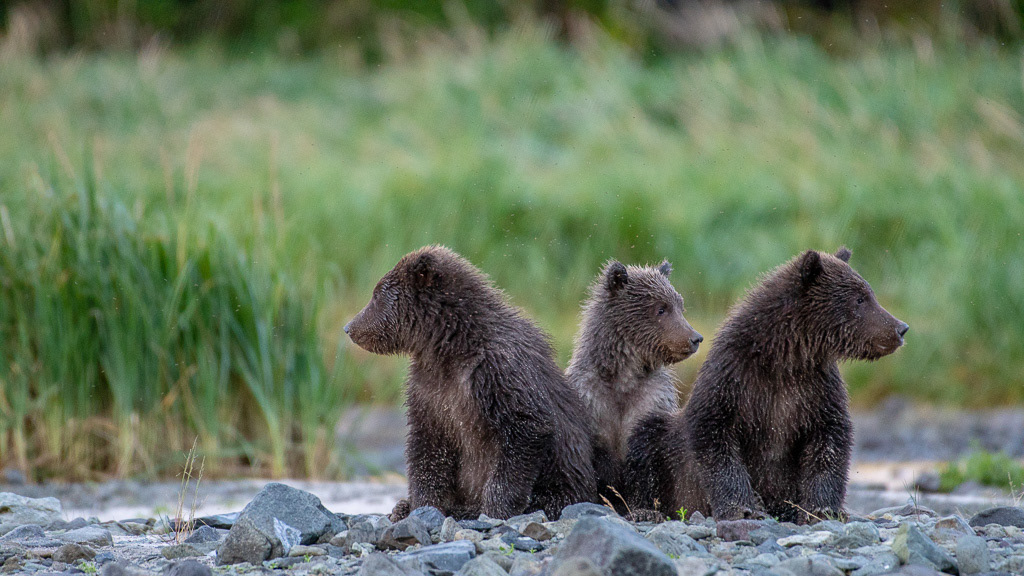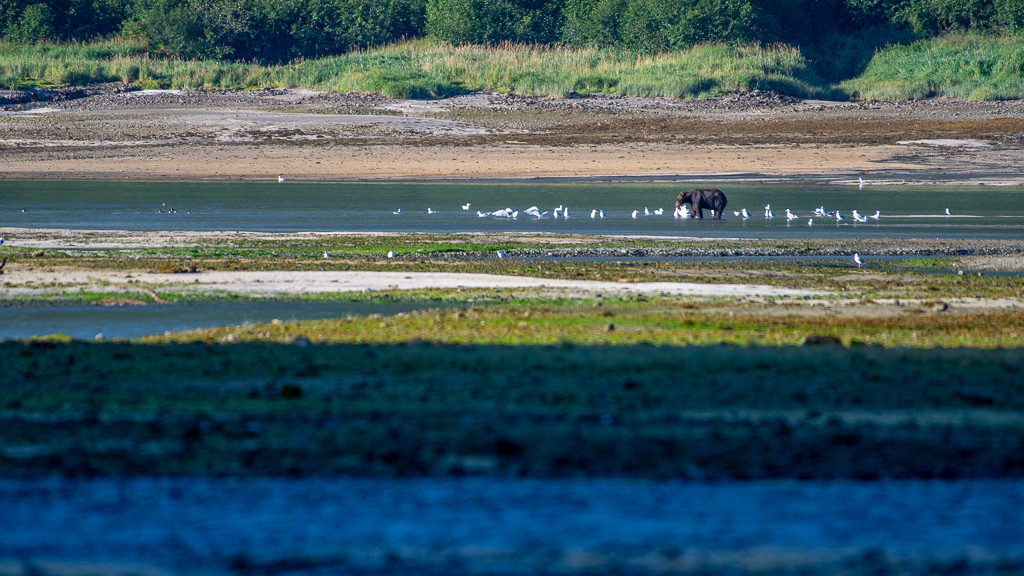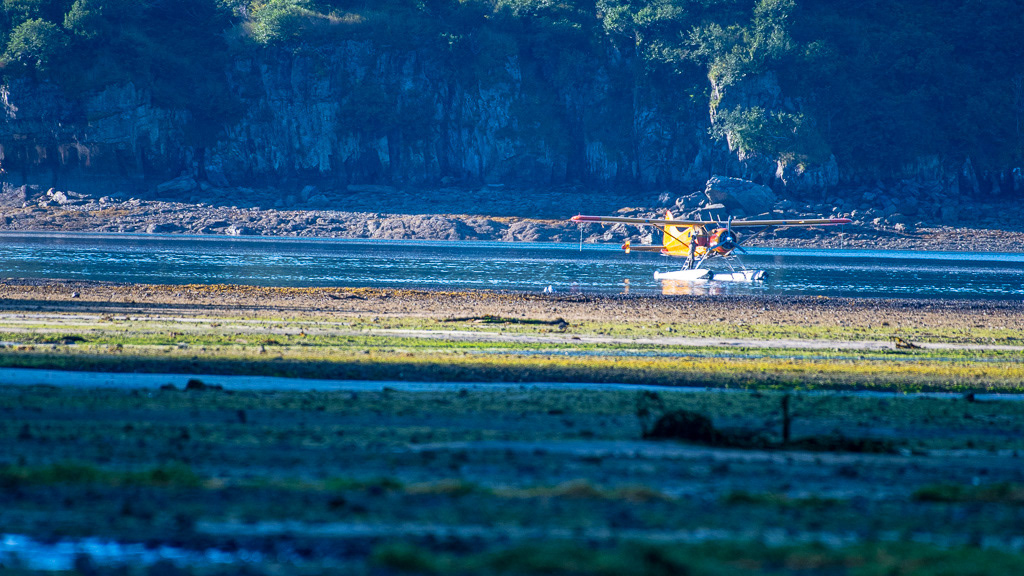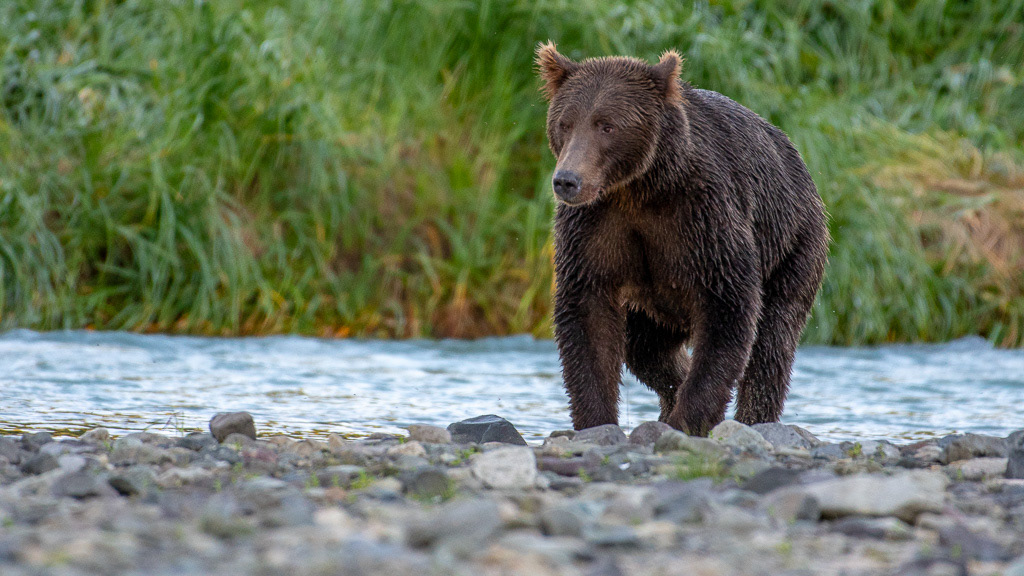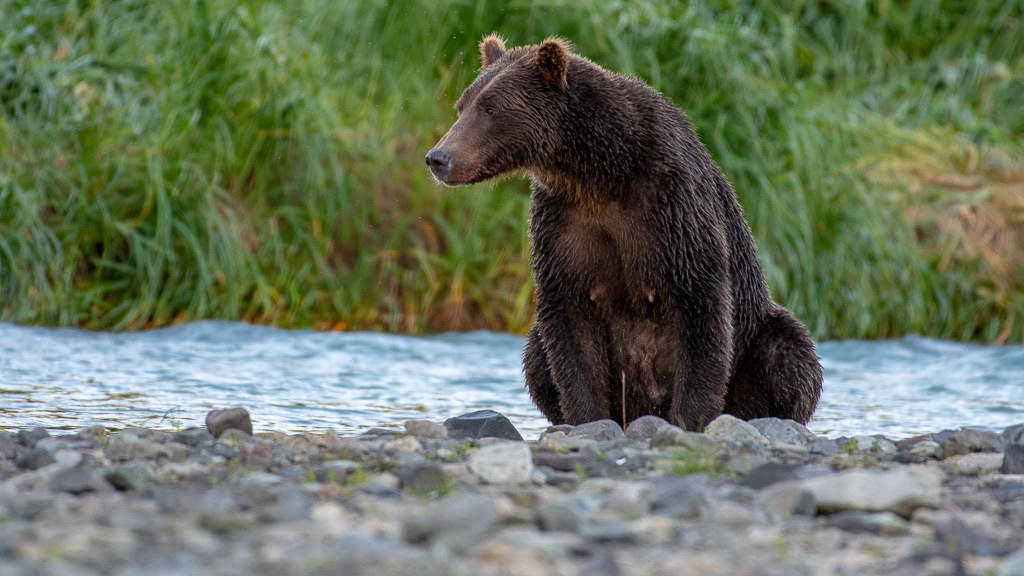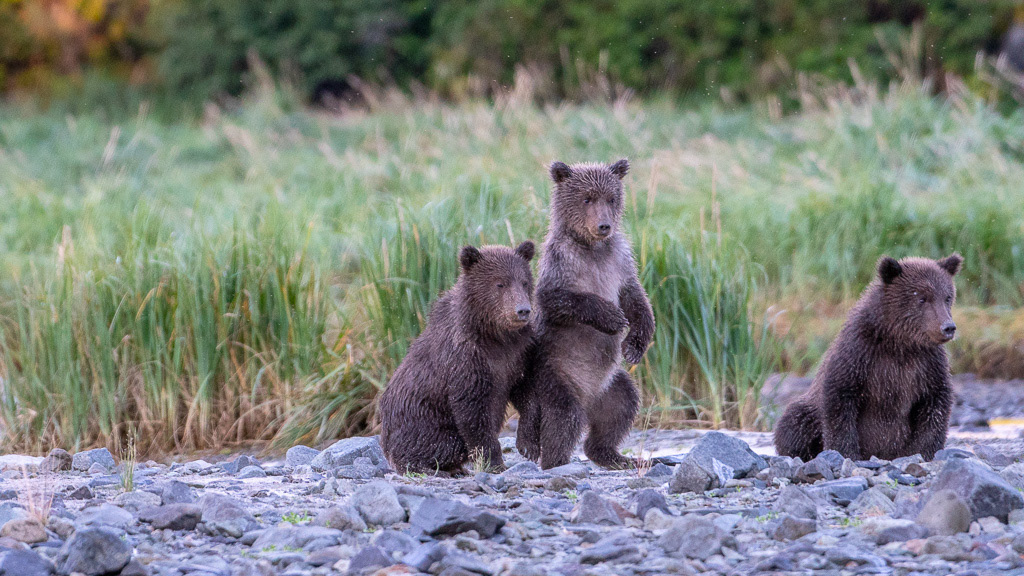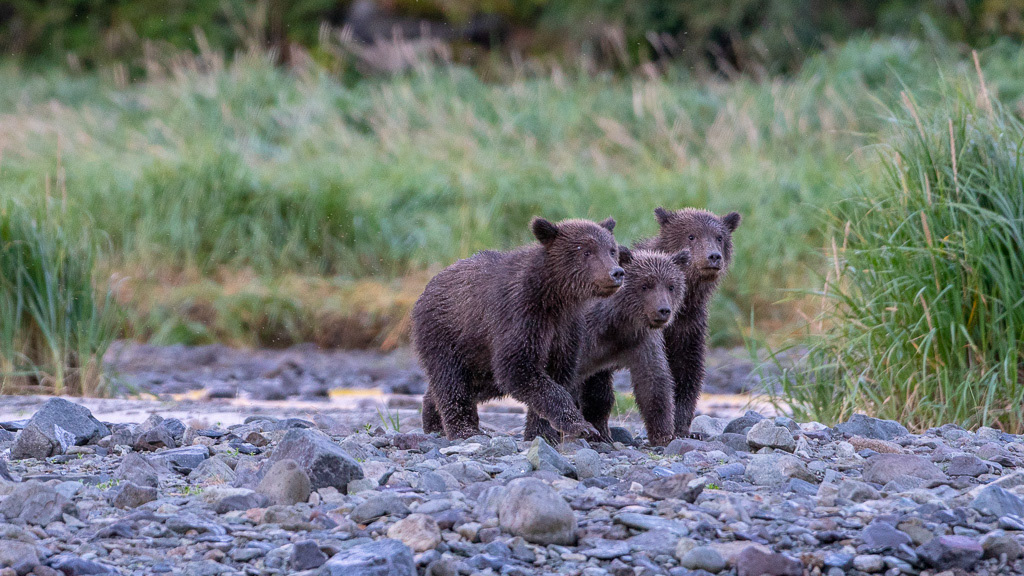 "I can already taste it !!"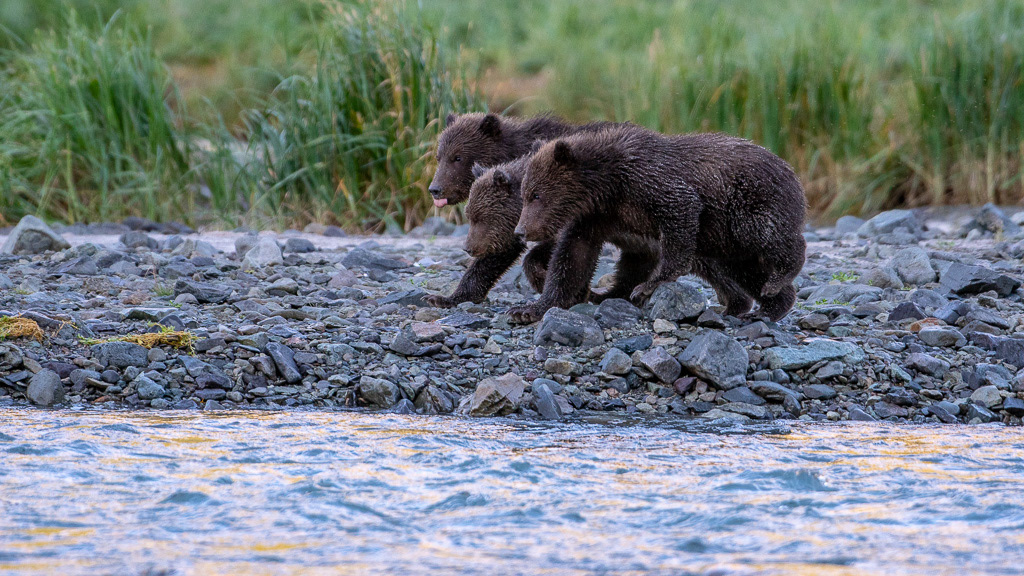 Sun starting to rise... got another salmon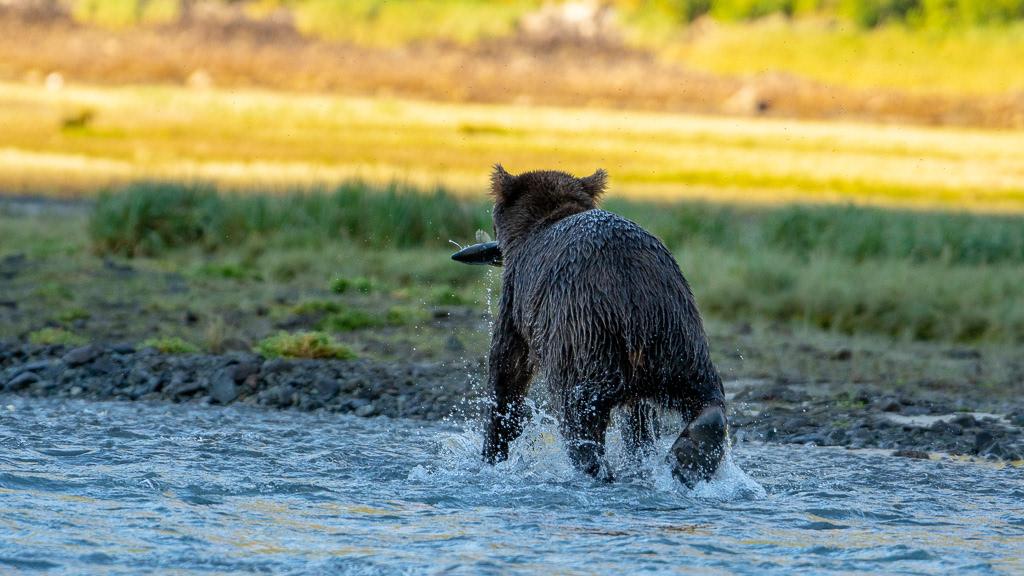 Bear cubs don't share any more willingly then kindergartners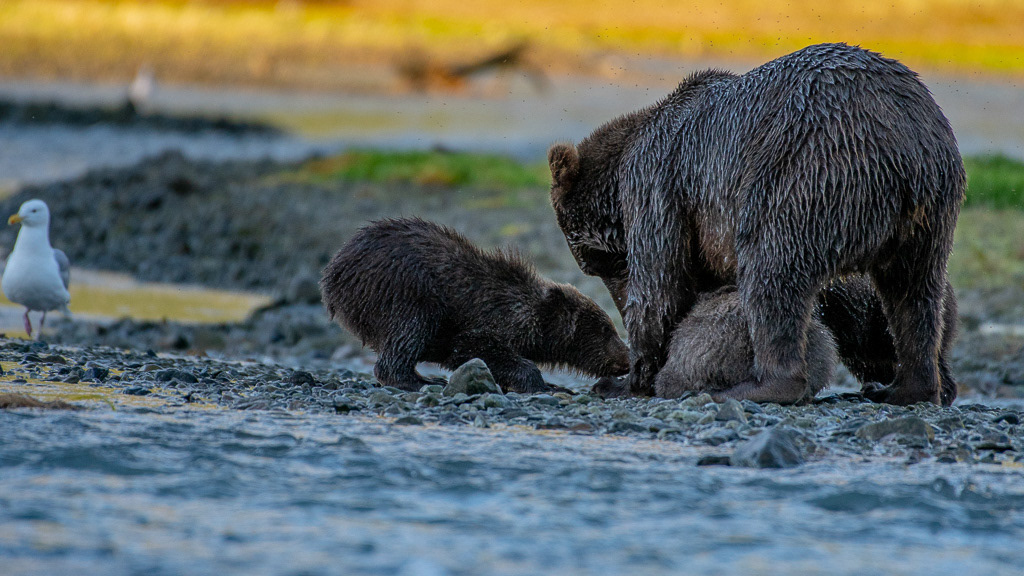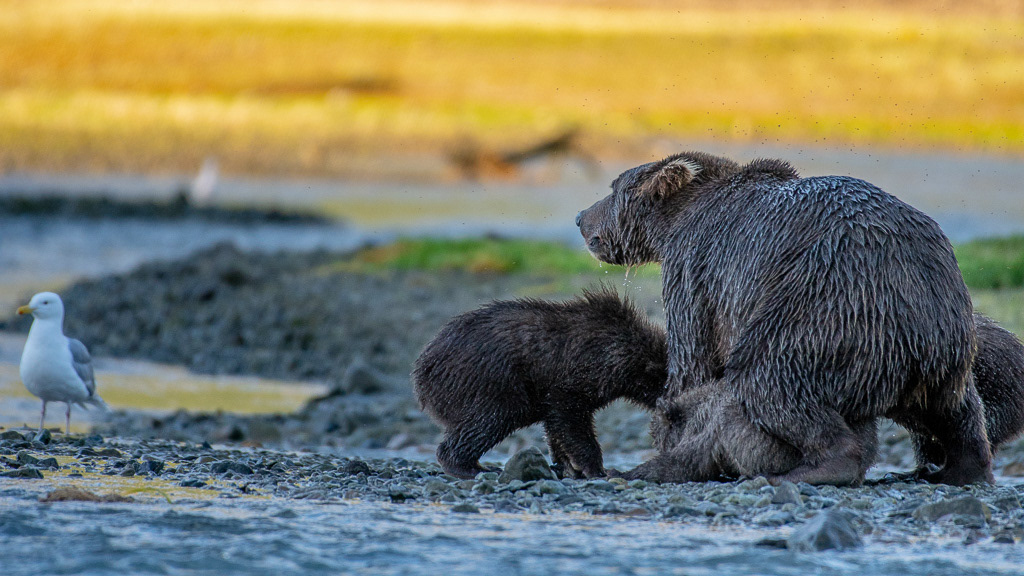 Keeping it for fair shares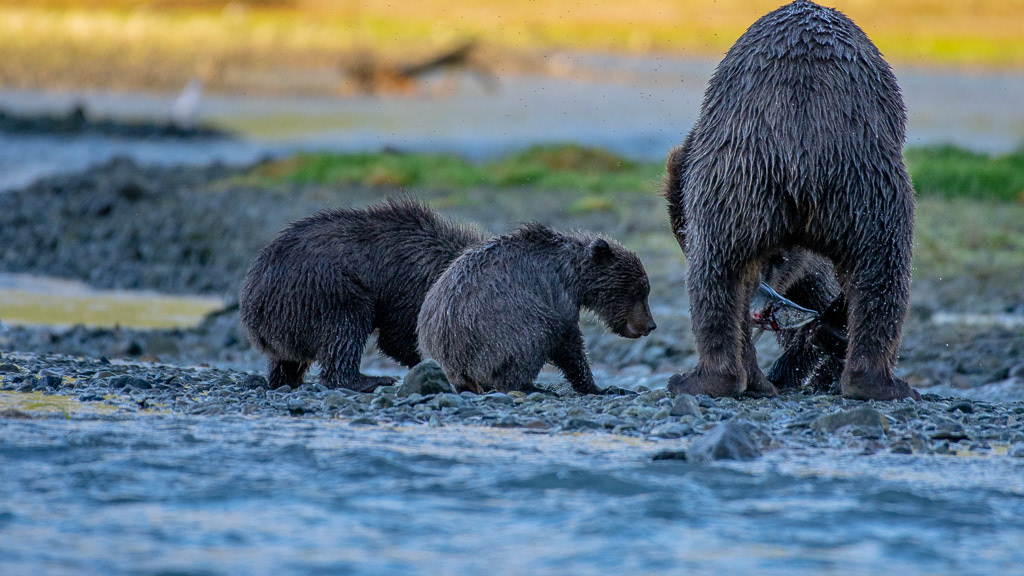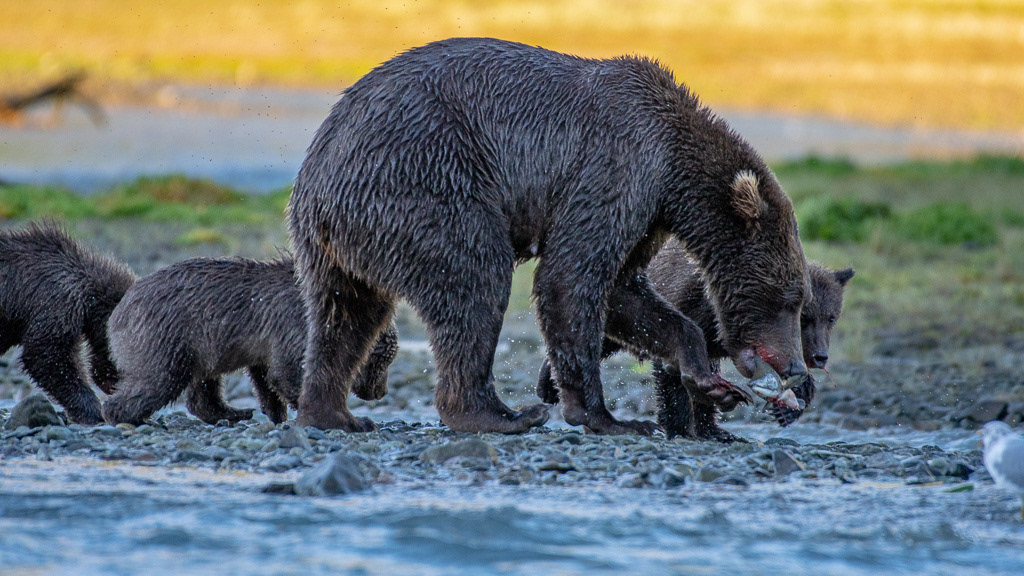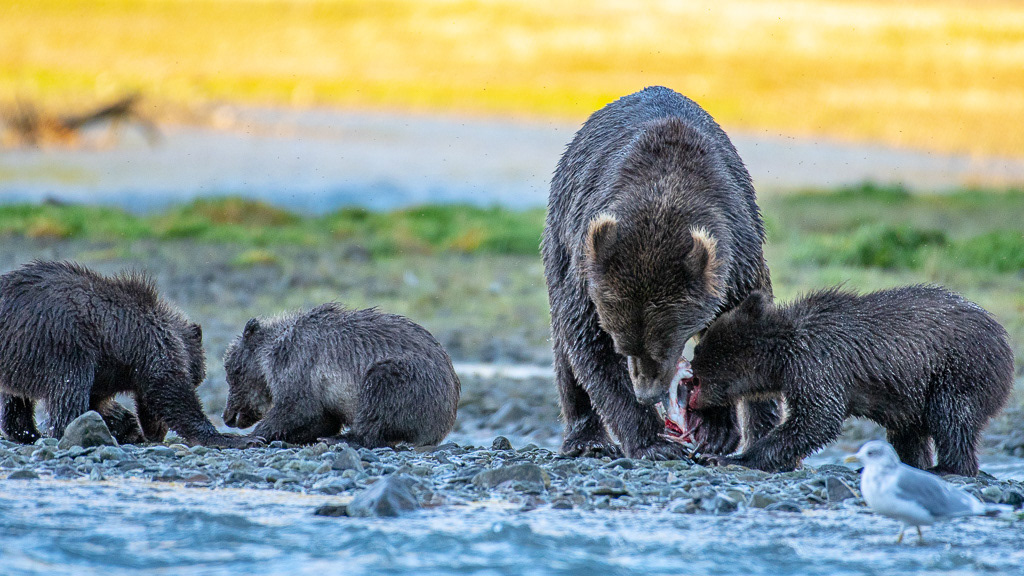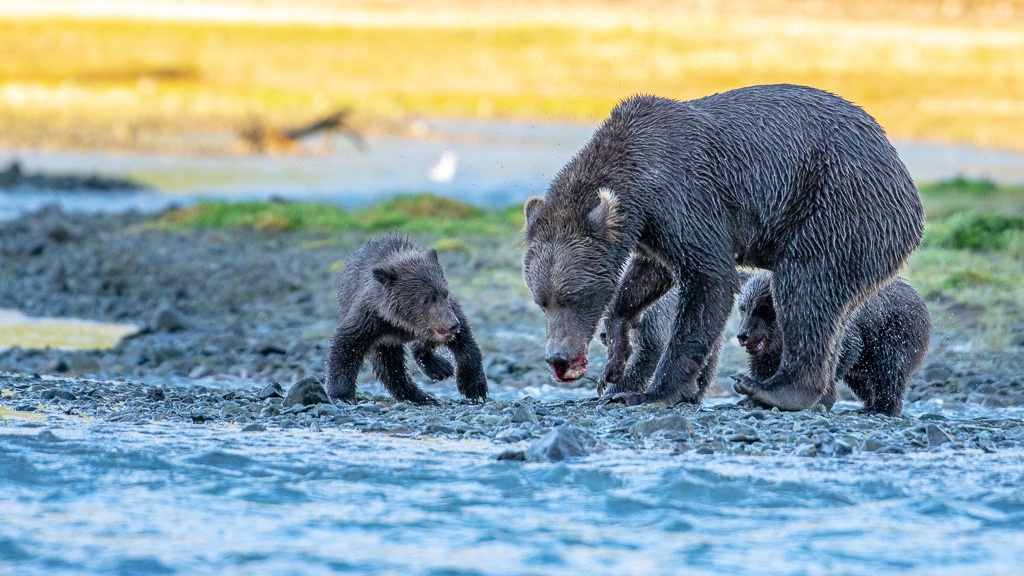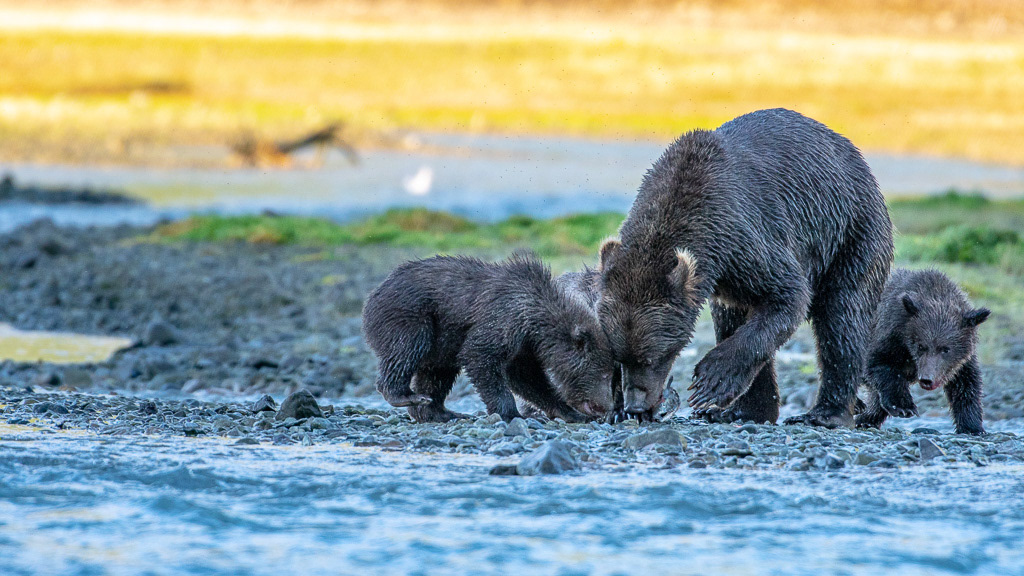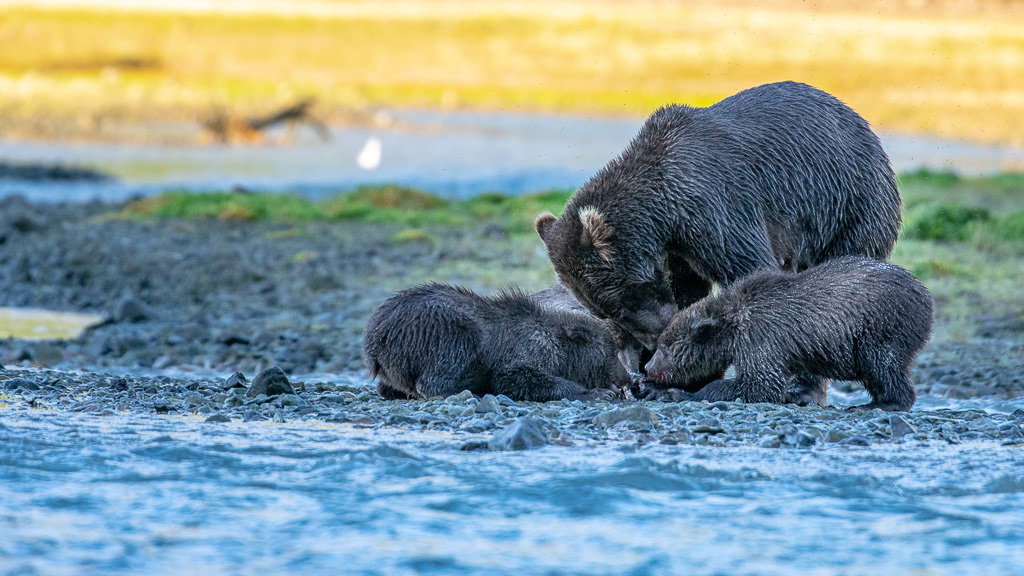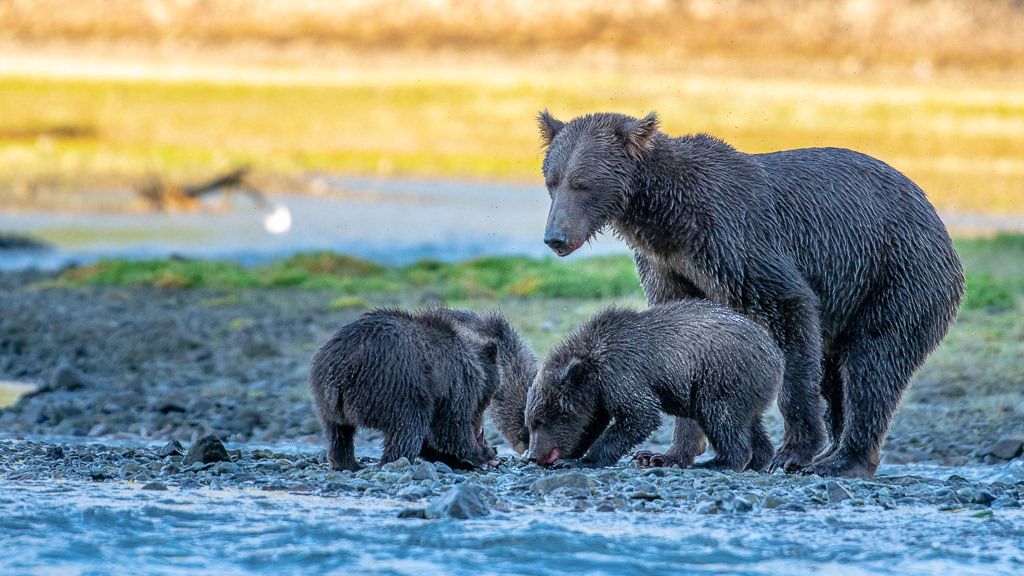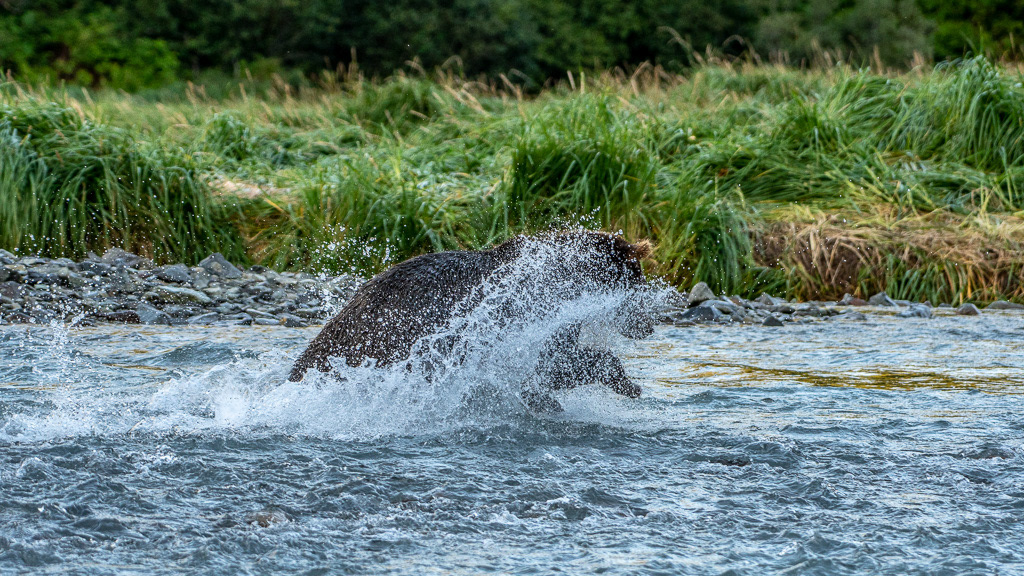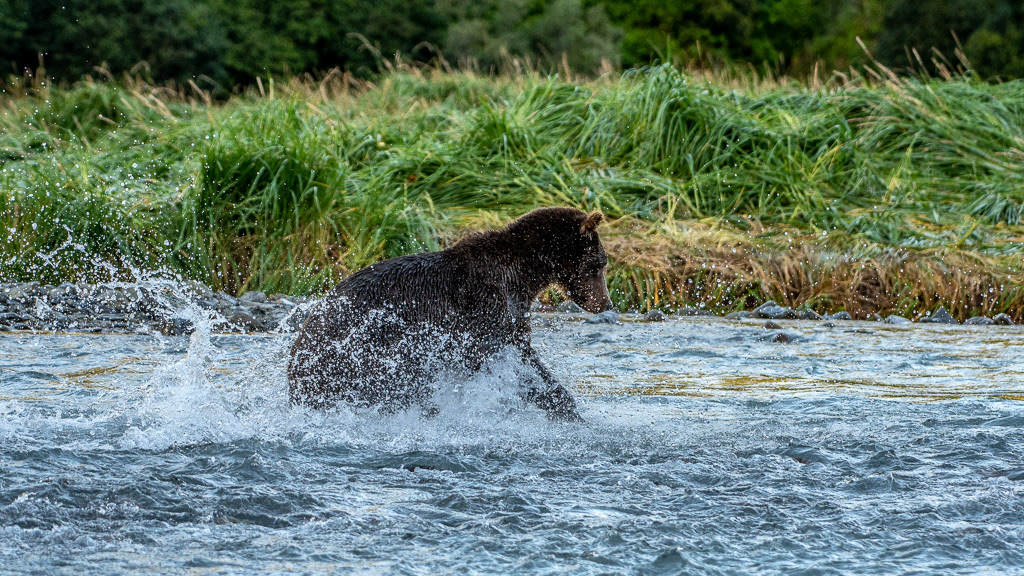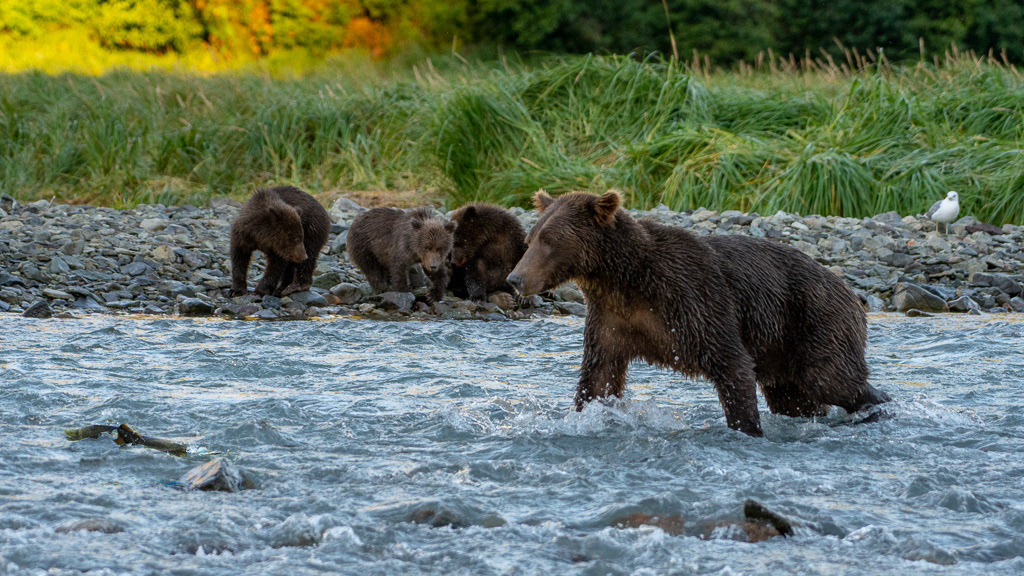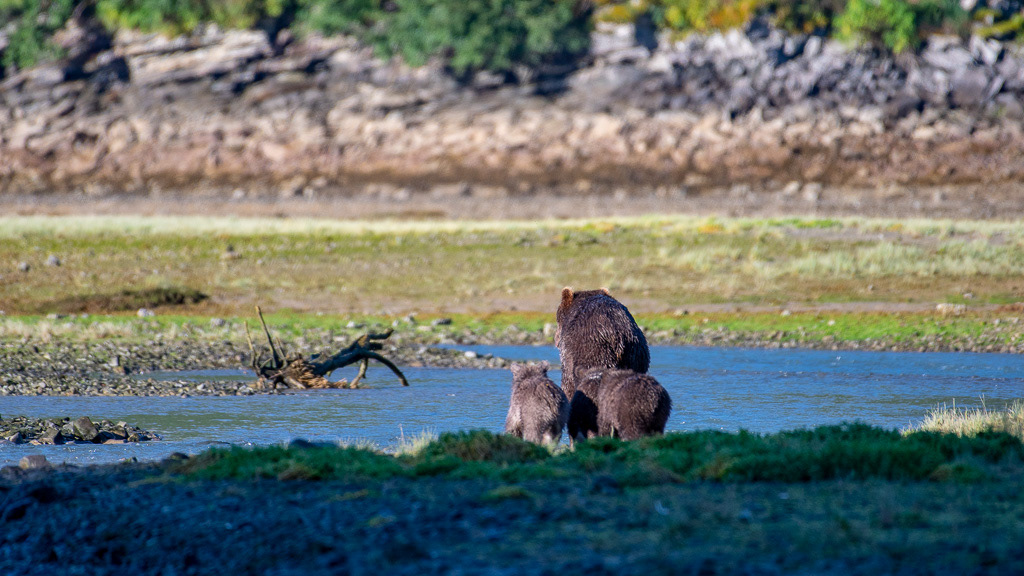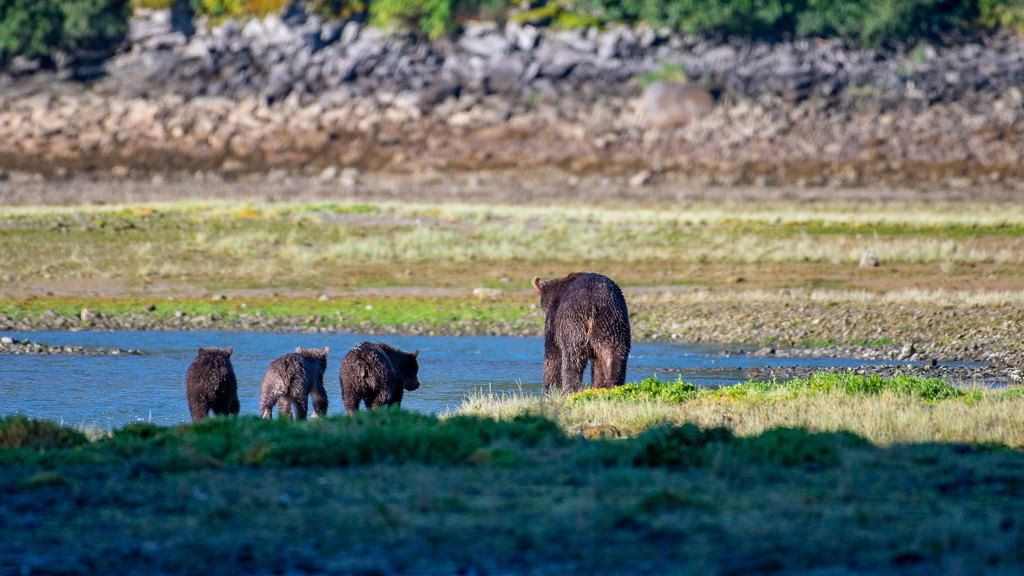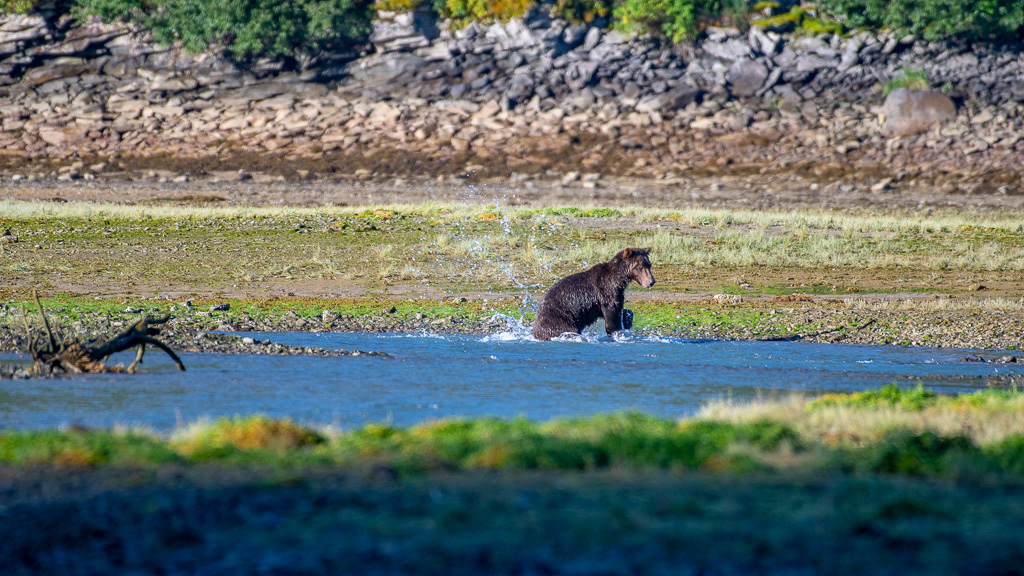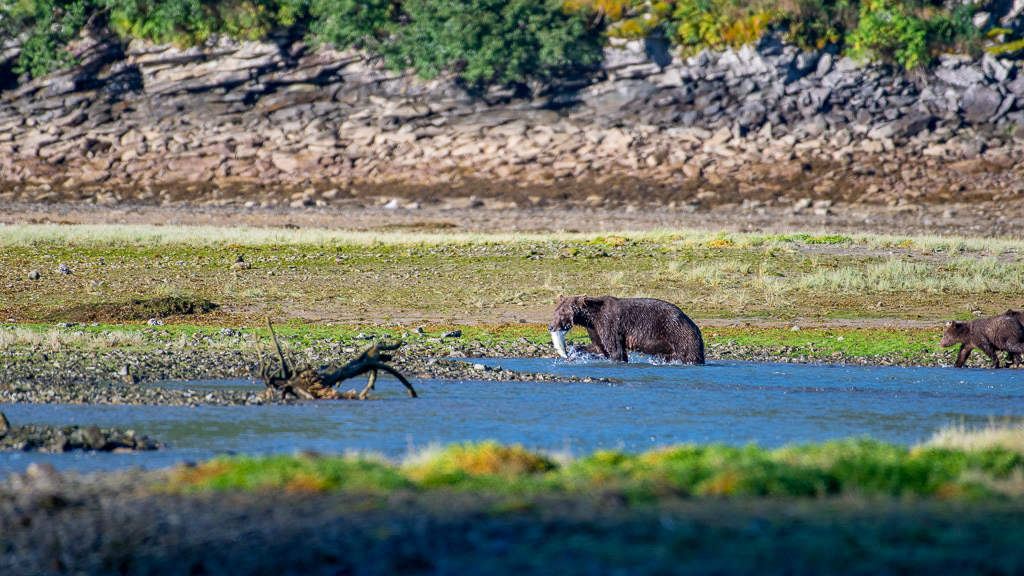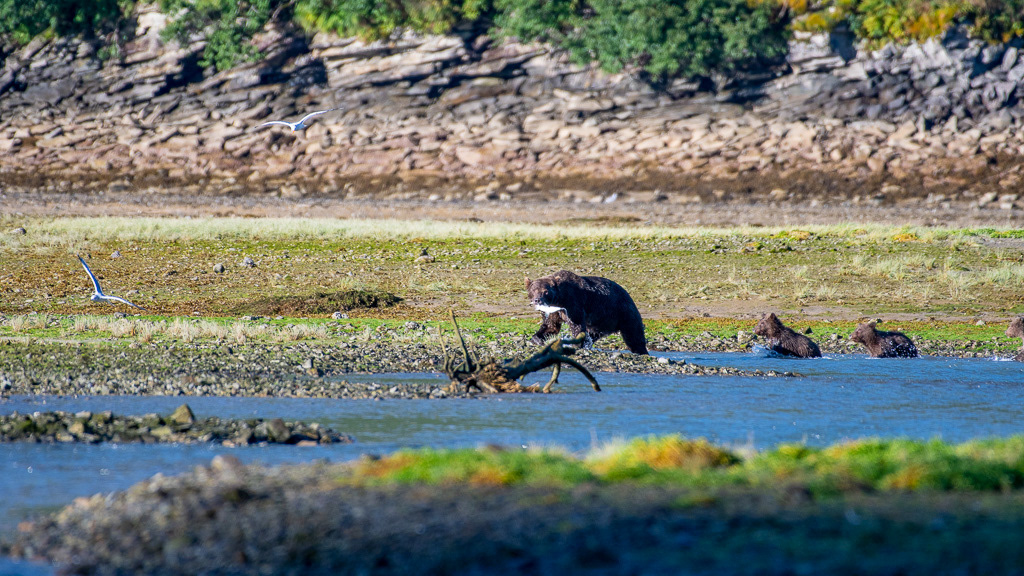 Big male bear coming, the female and her cubs moved away !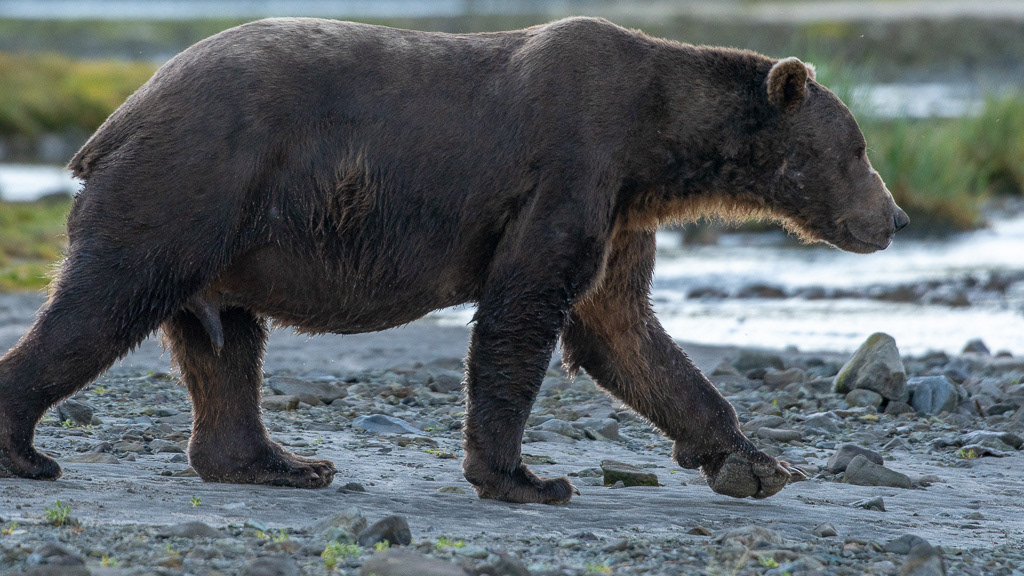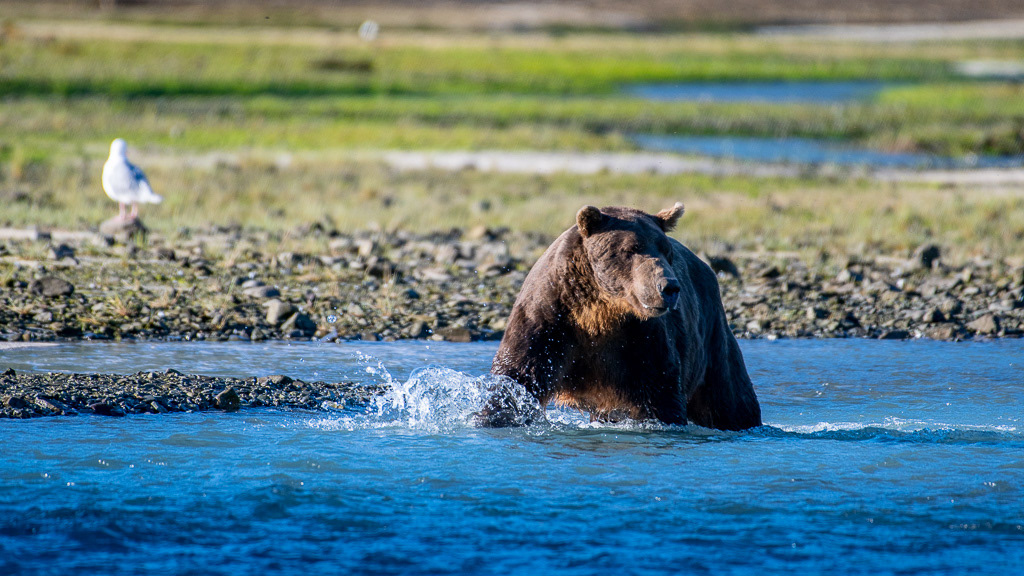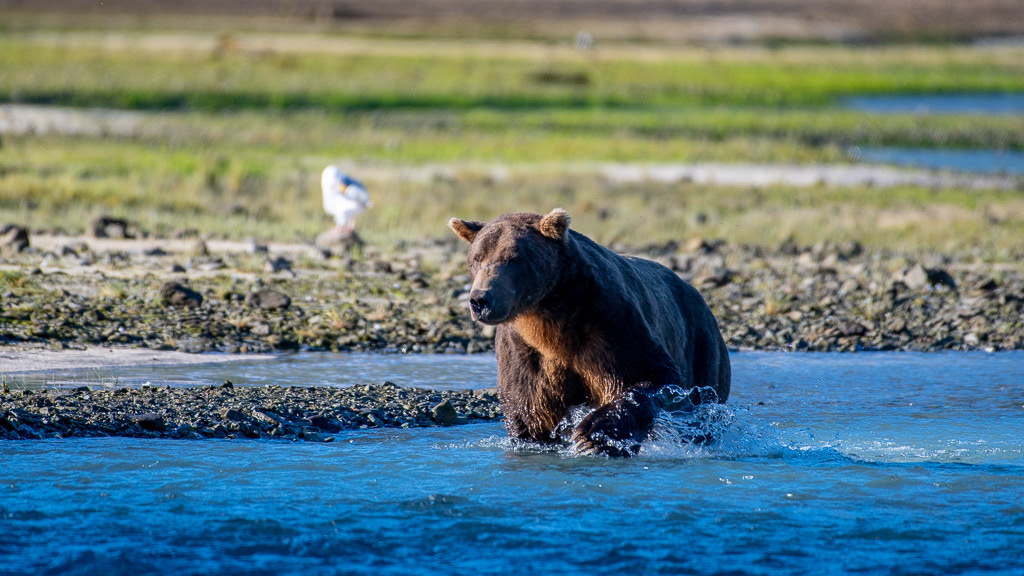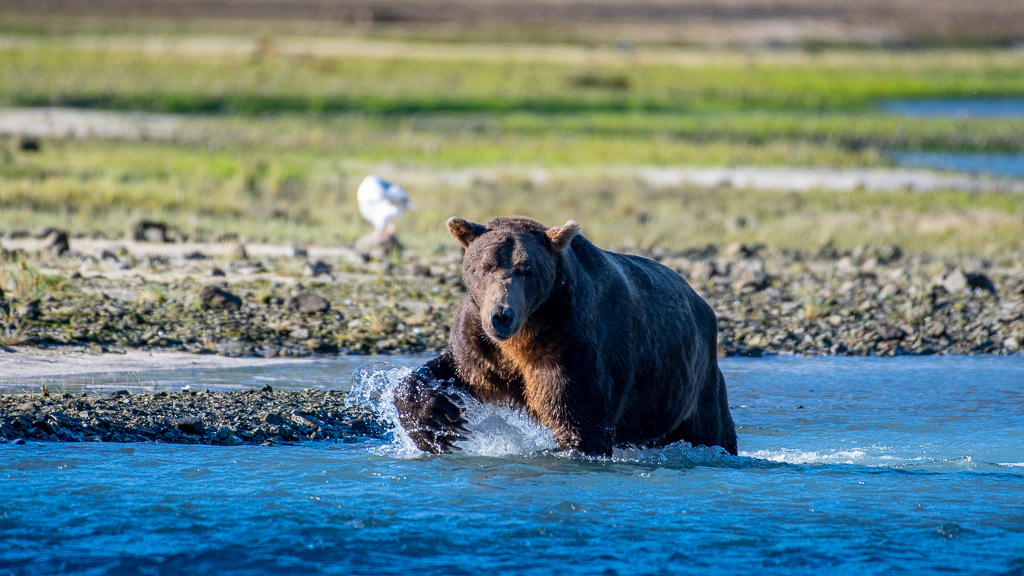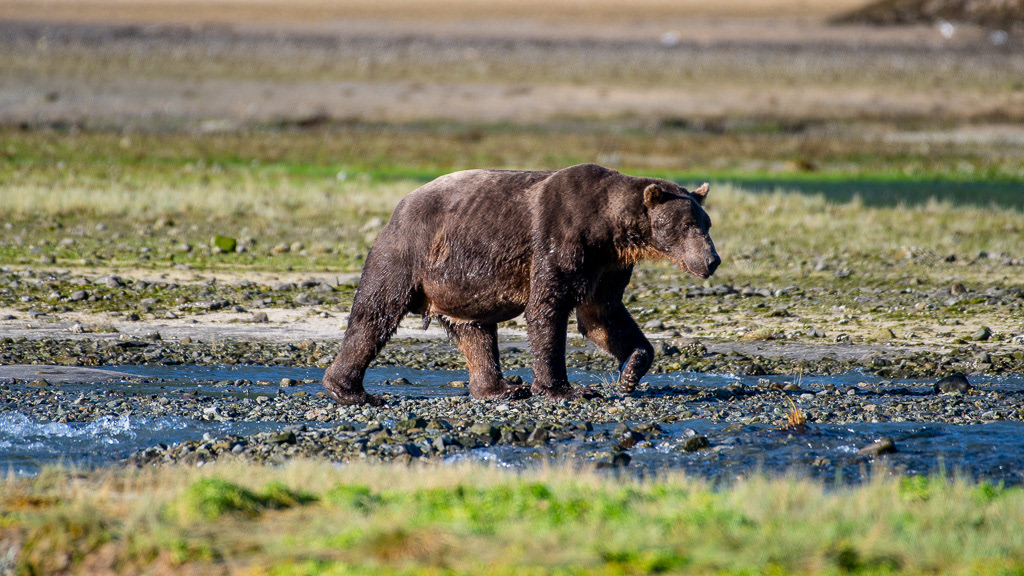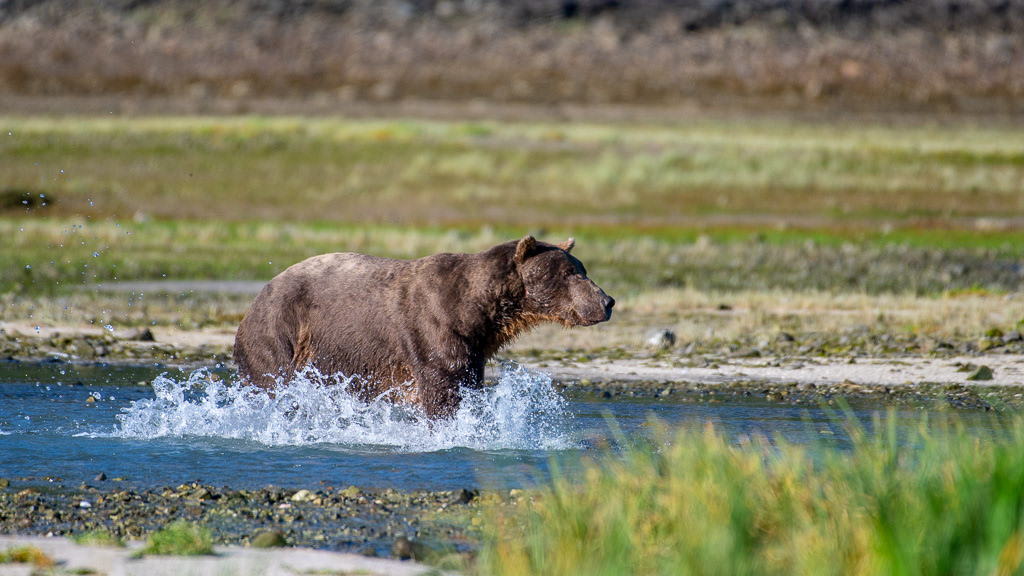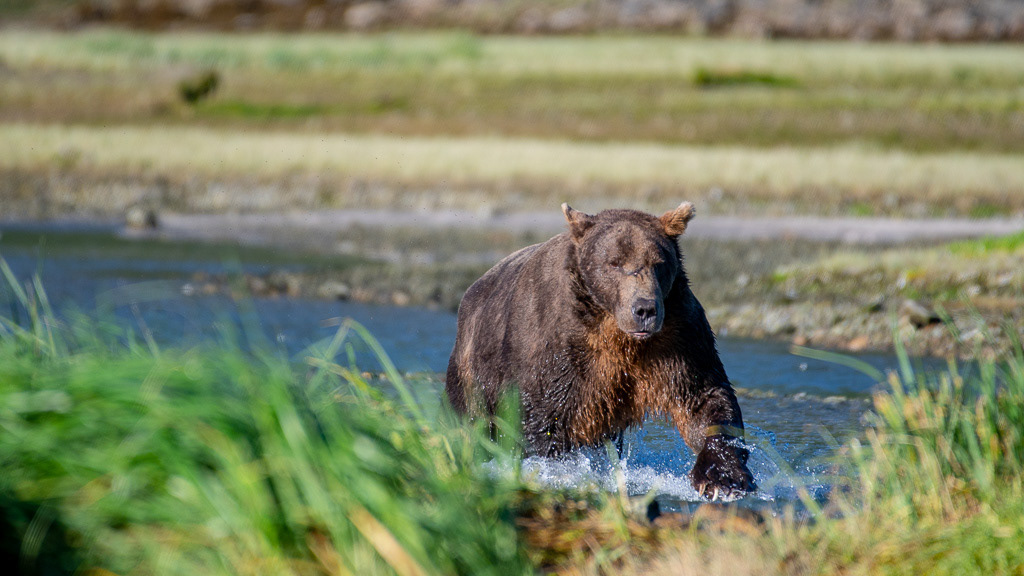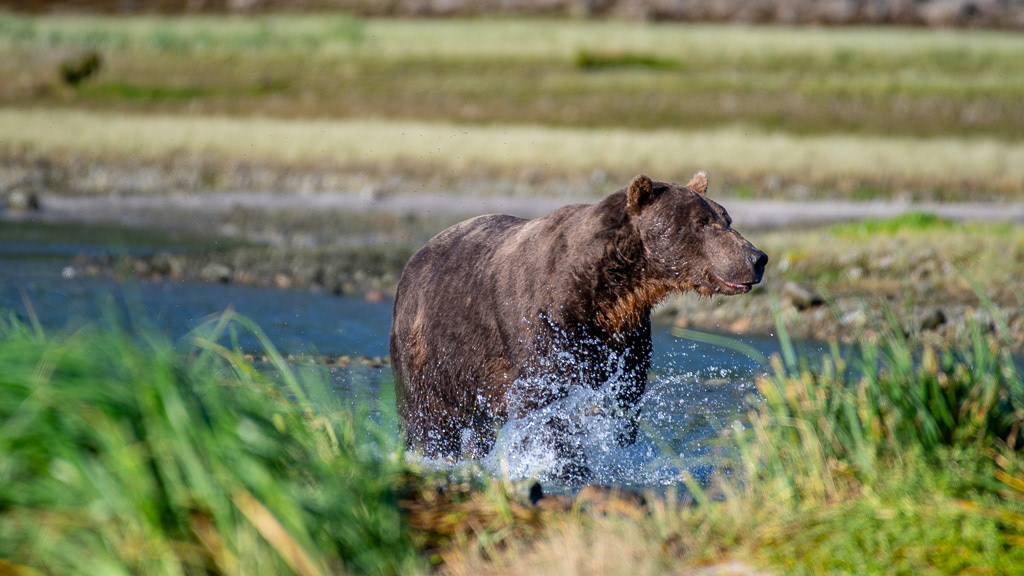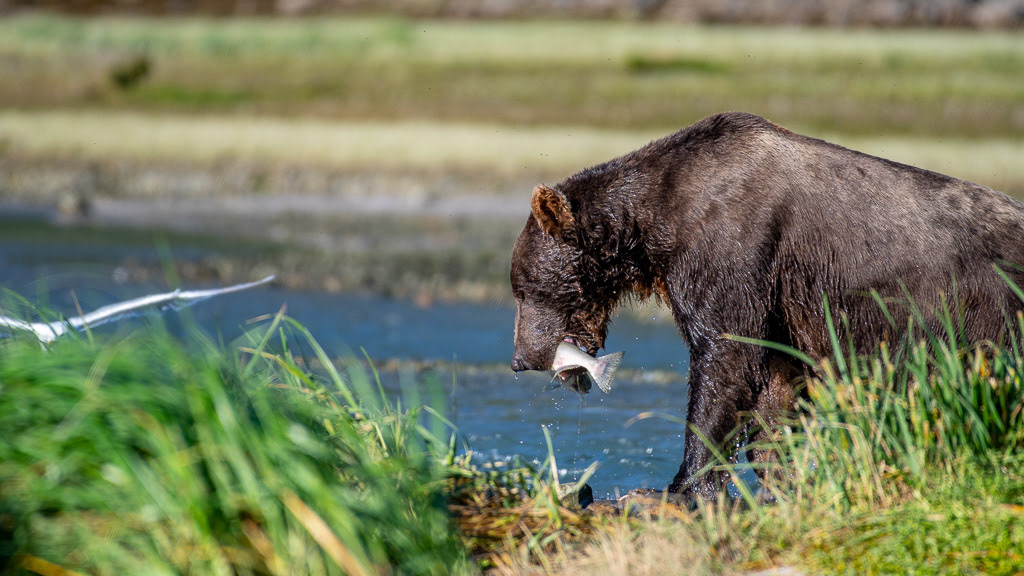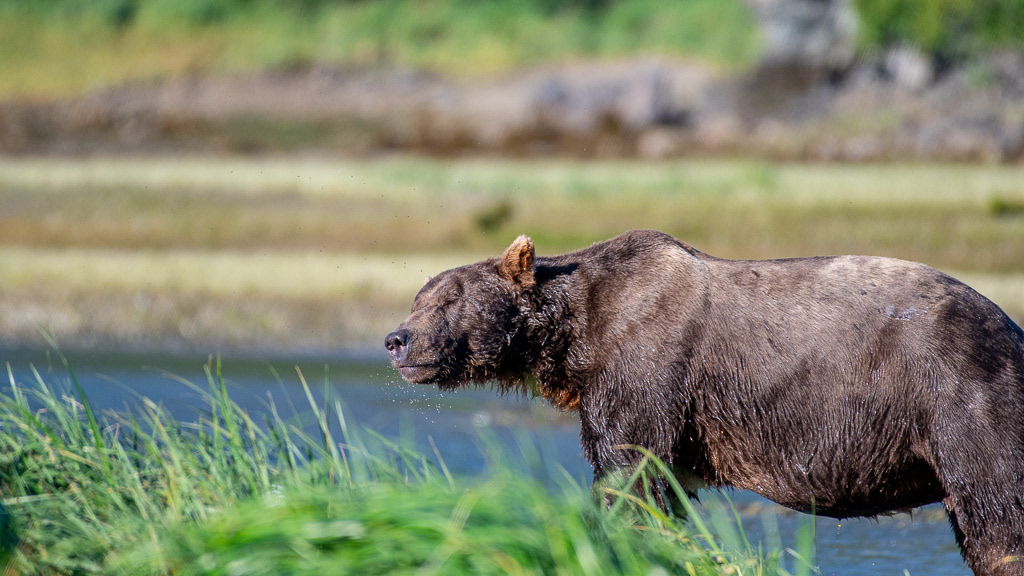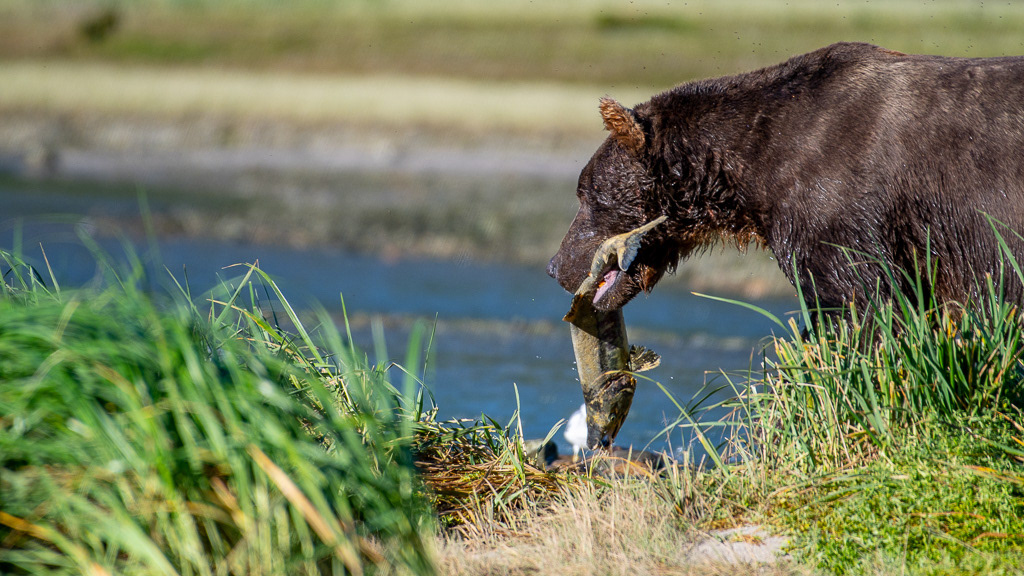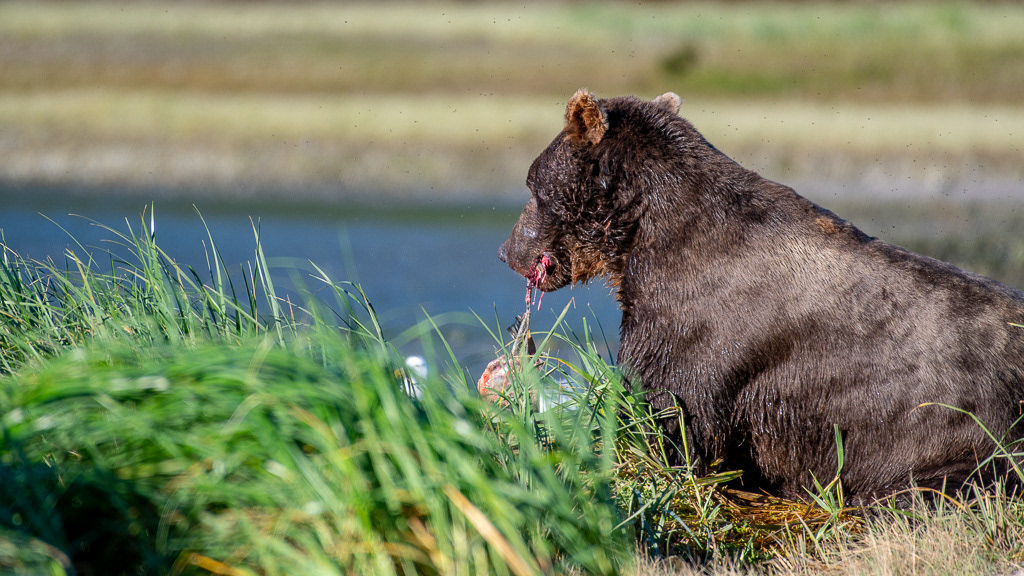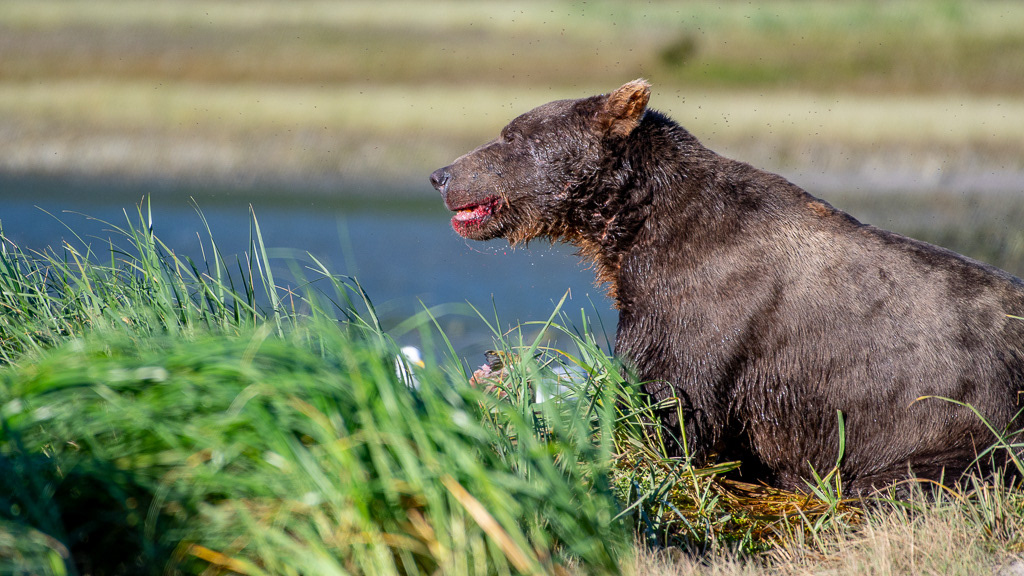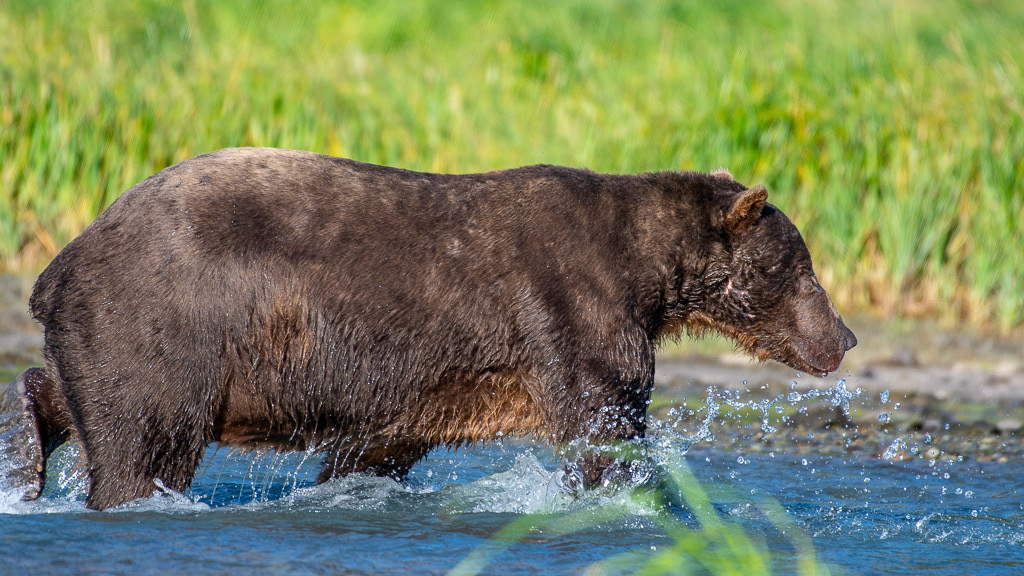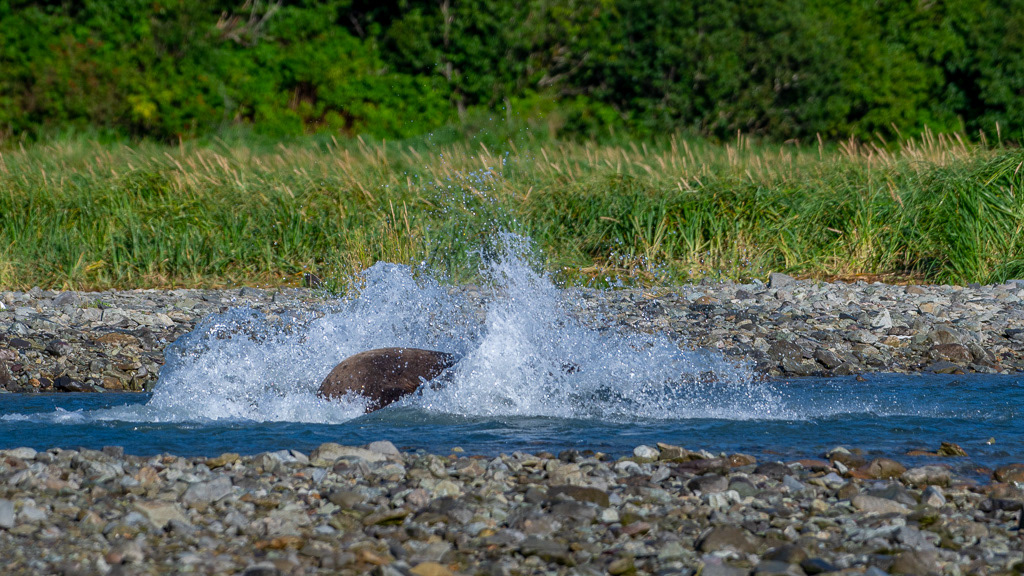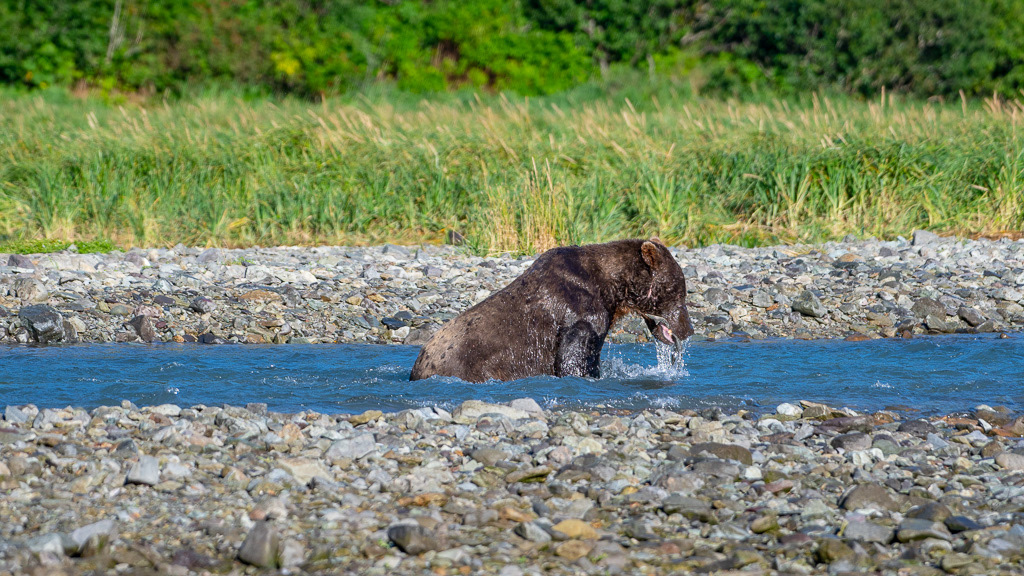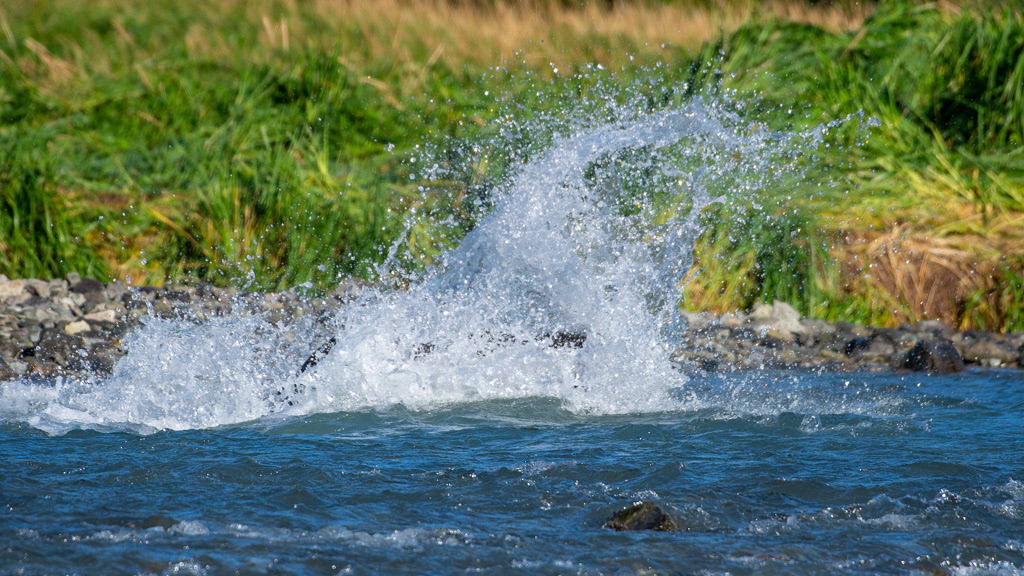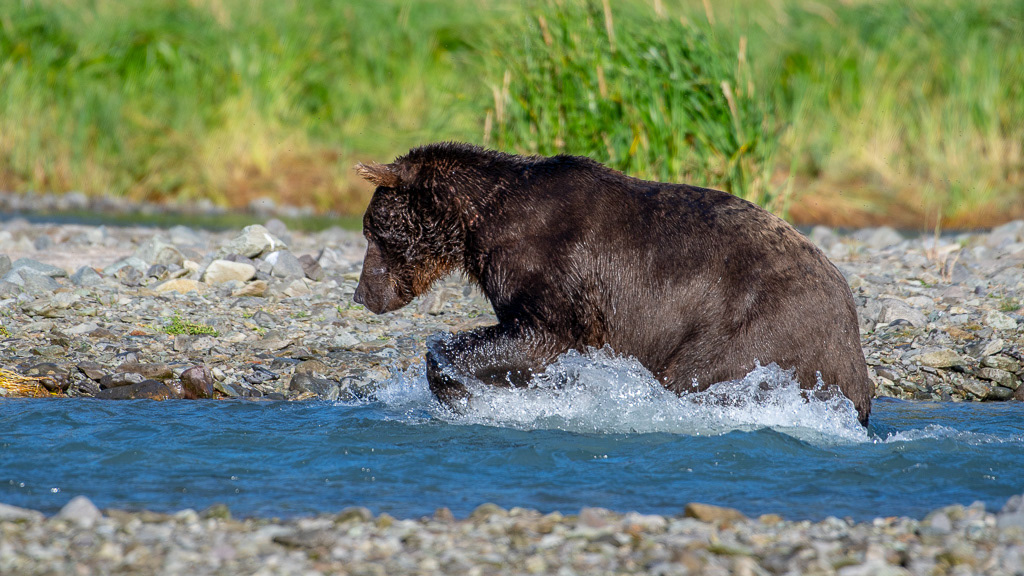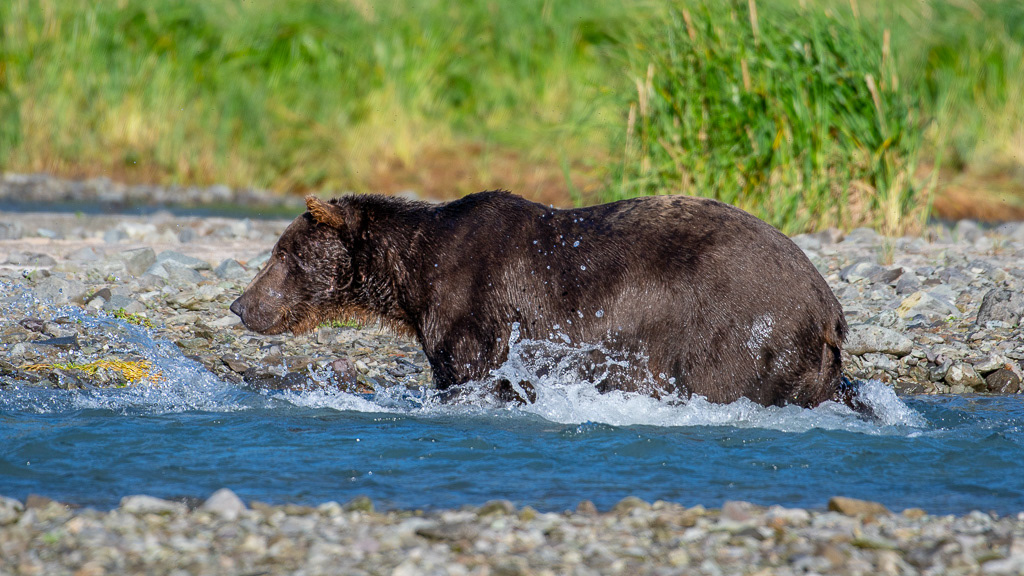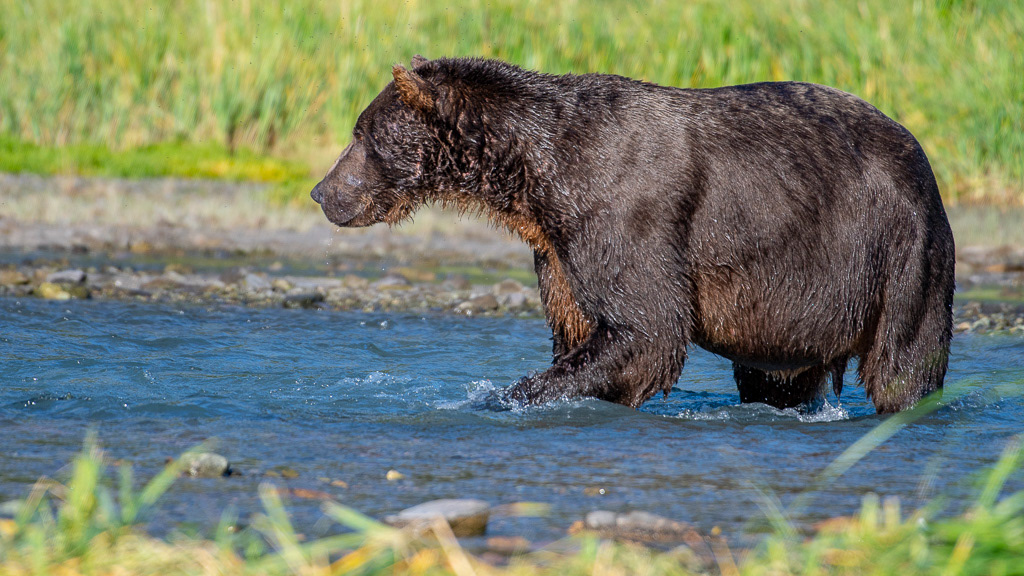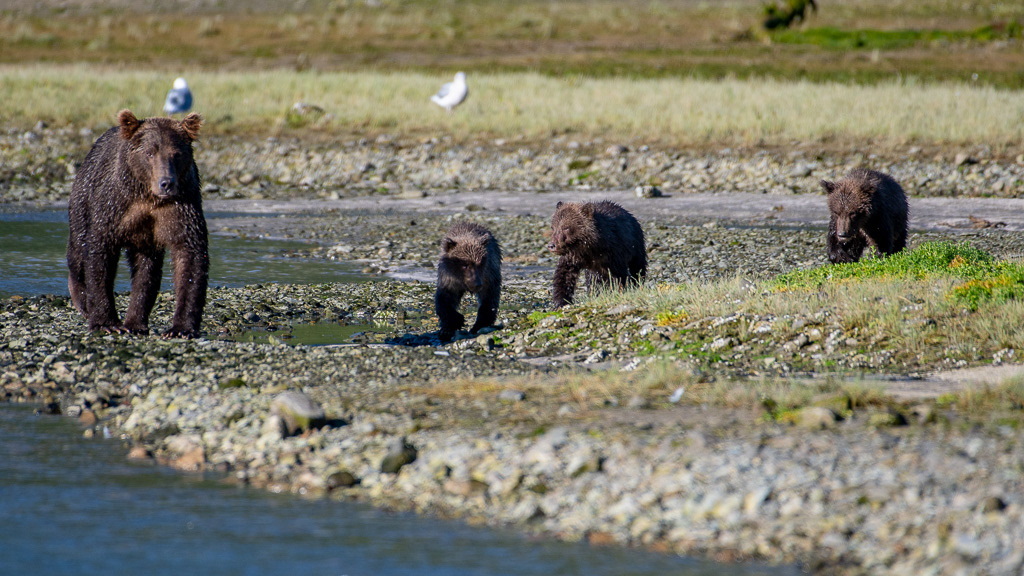 The seagulls are waiting for the scraps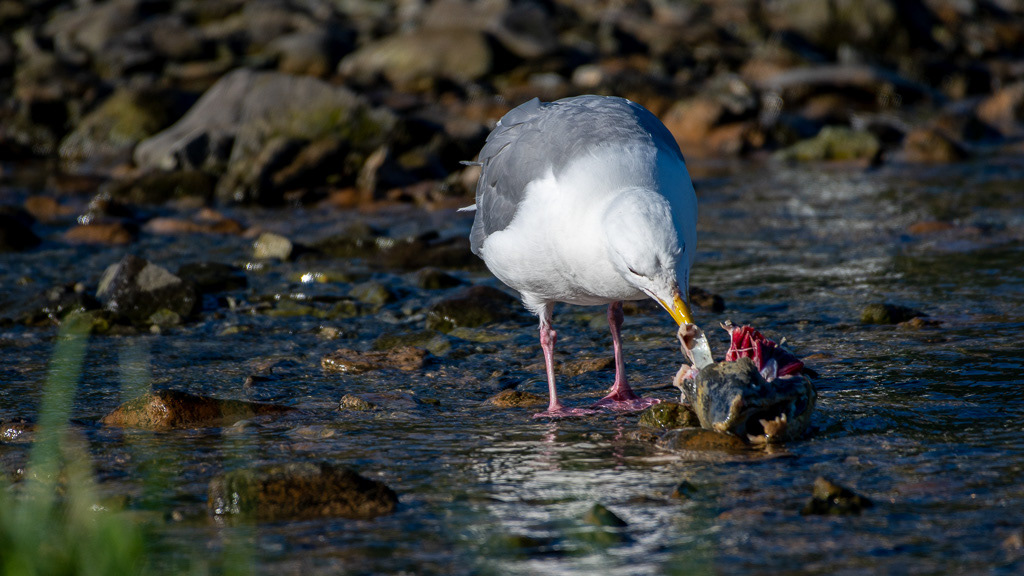 The red spot on the beak is natural color, not a blood spot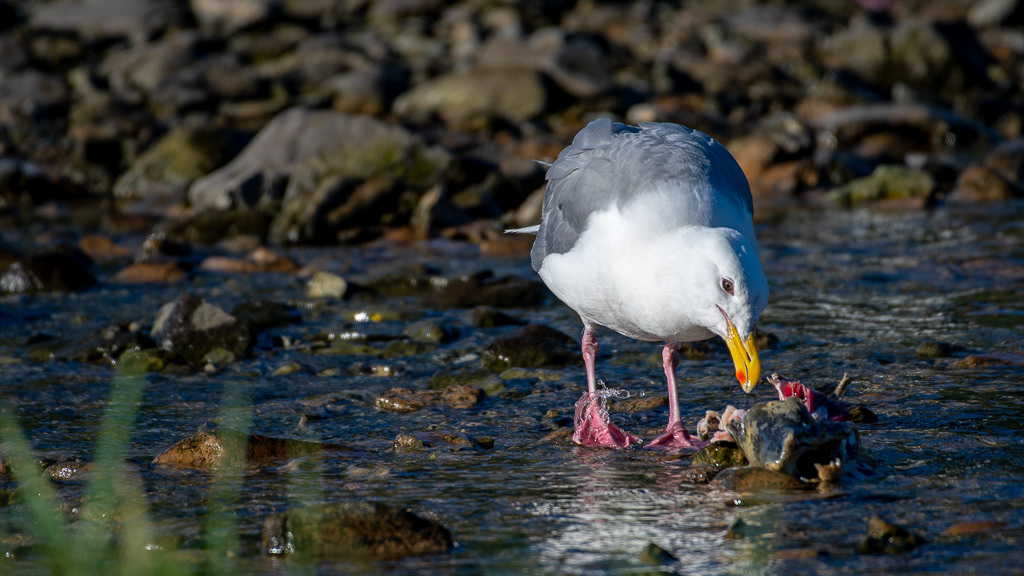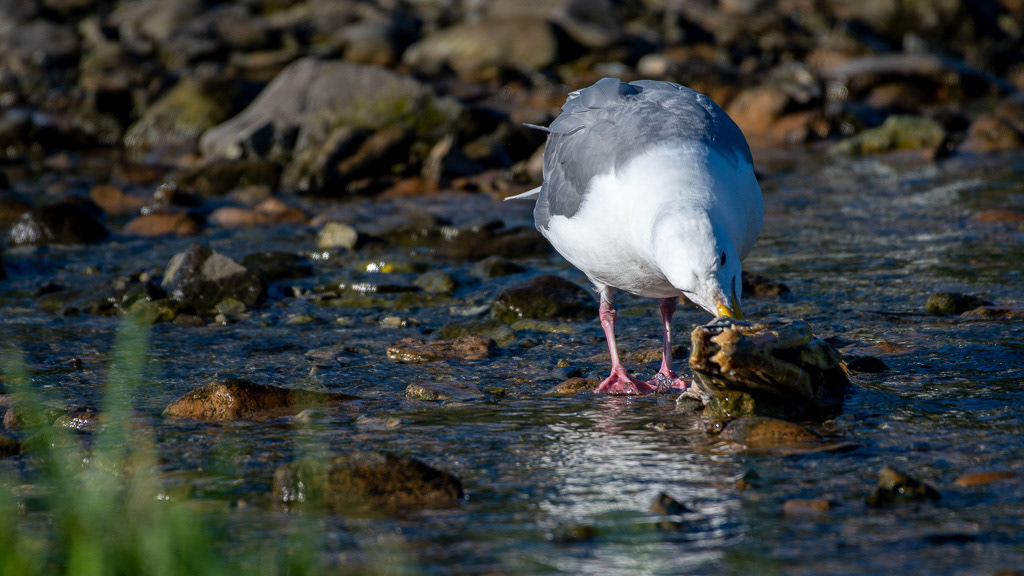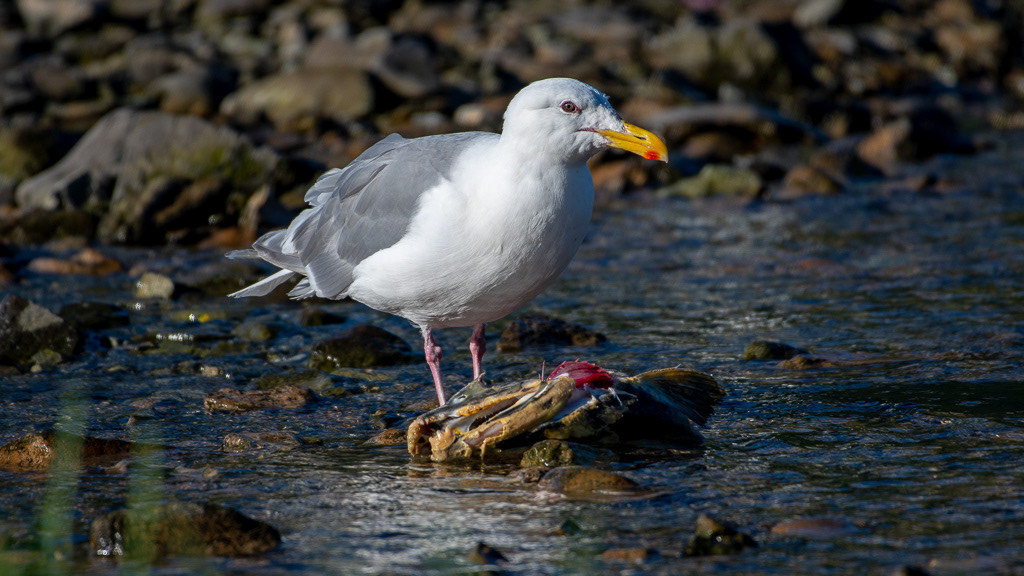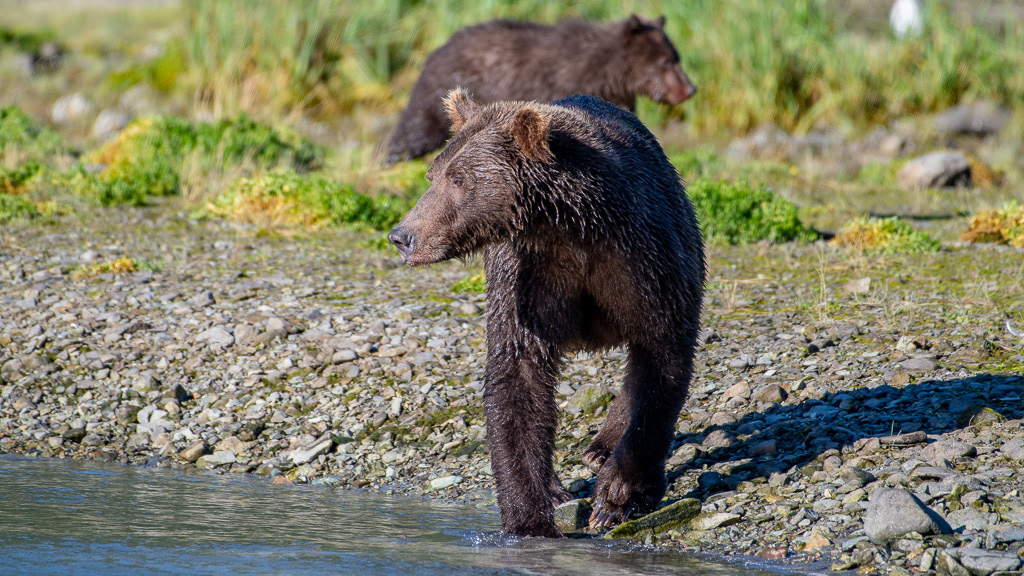 She ate plenty of berries these past few days !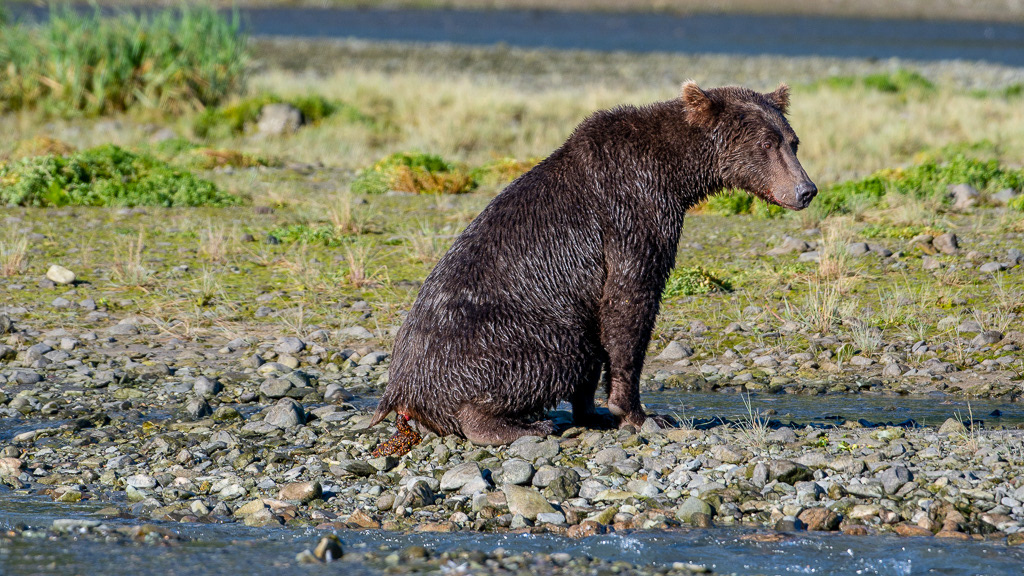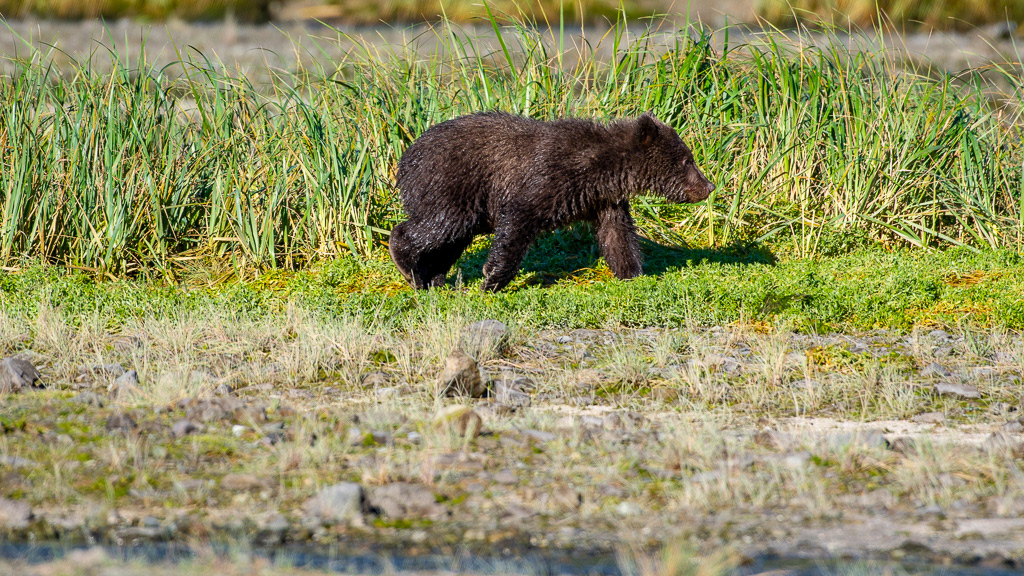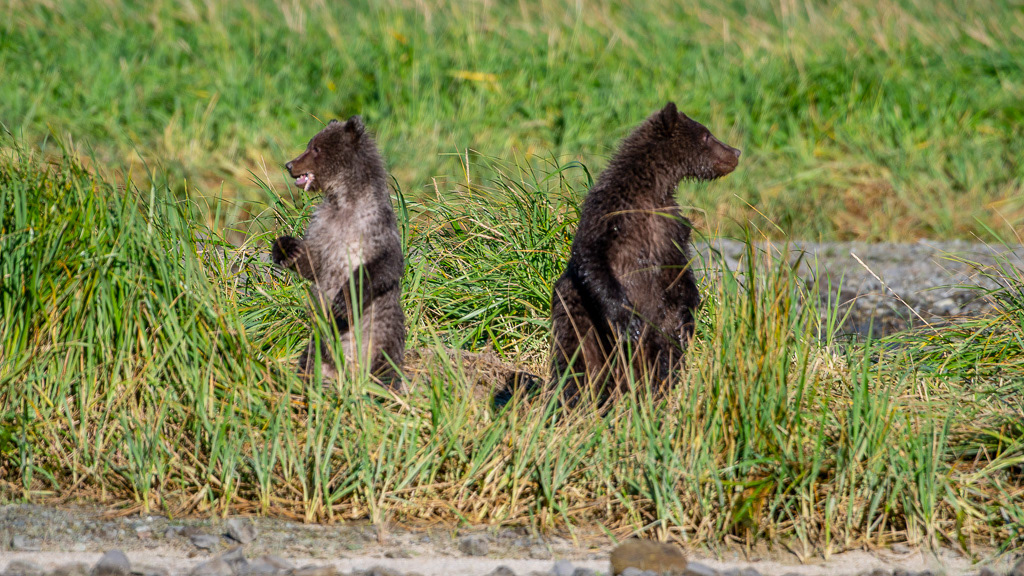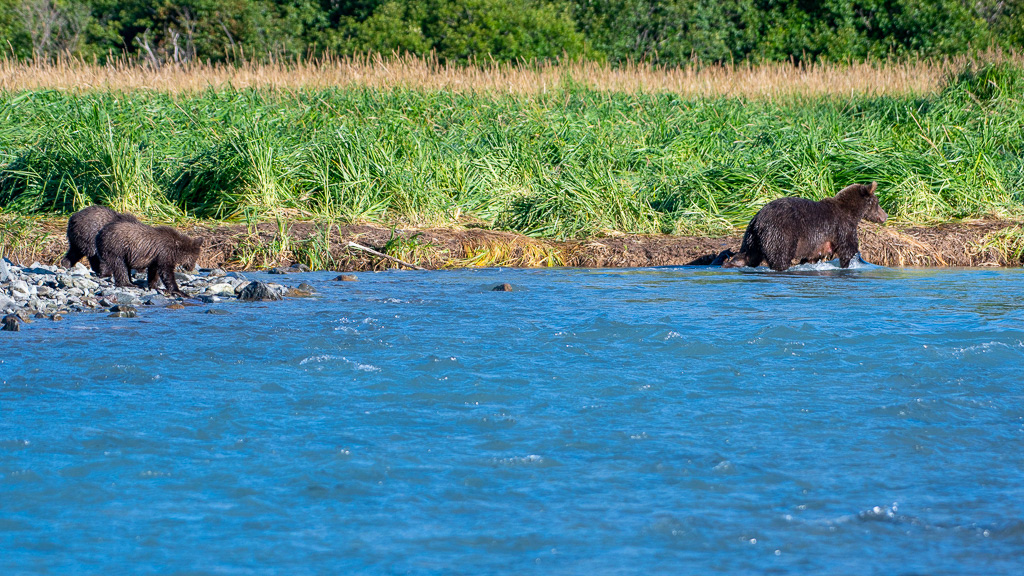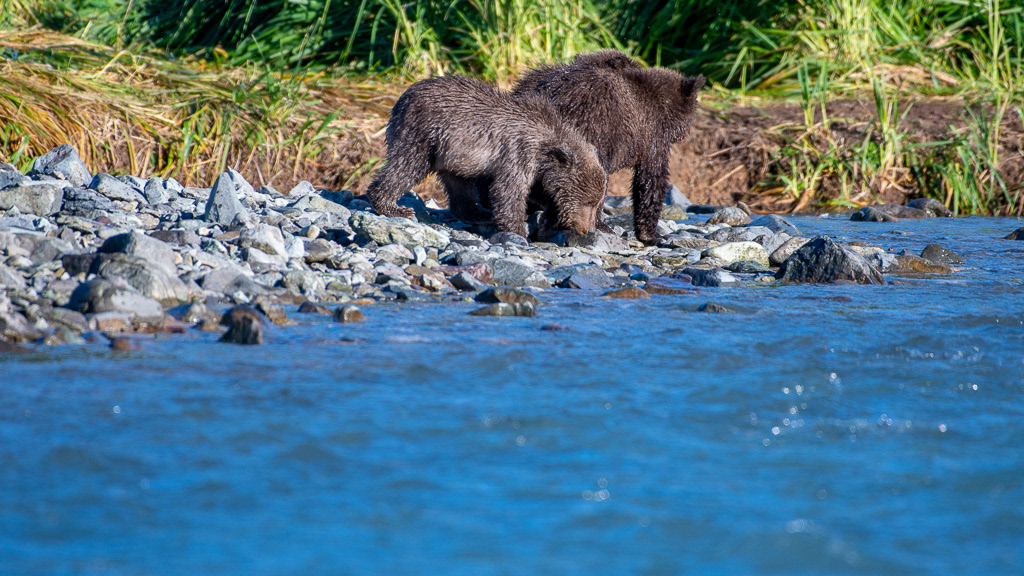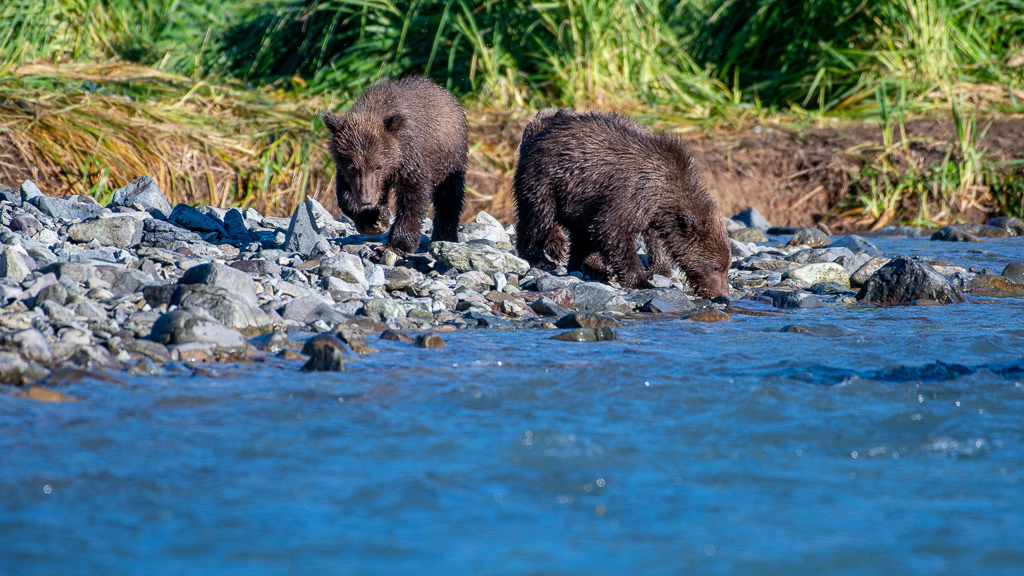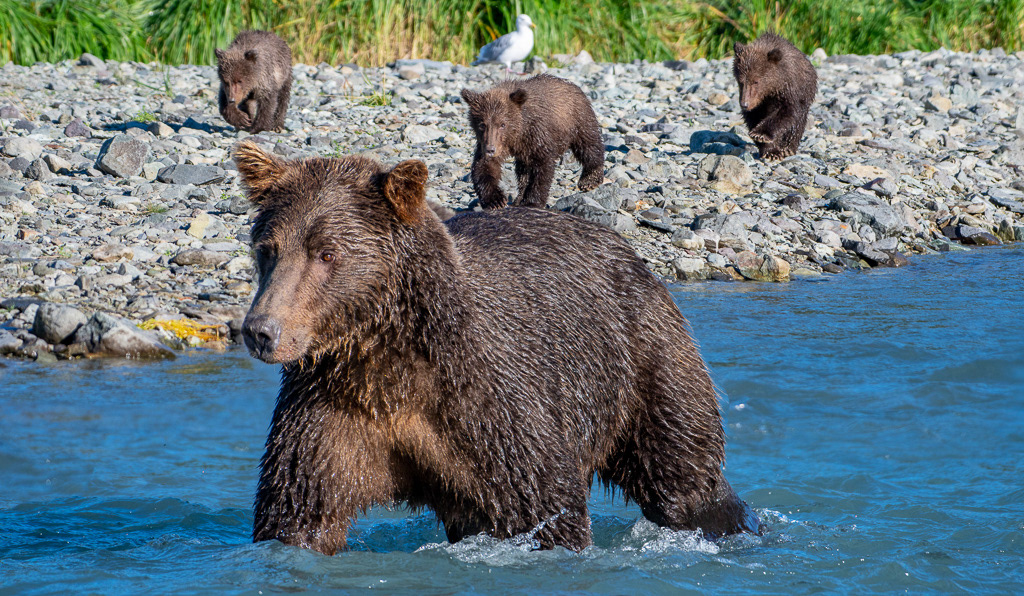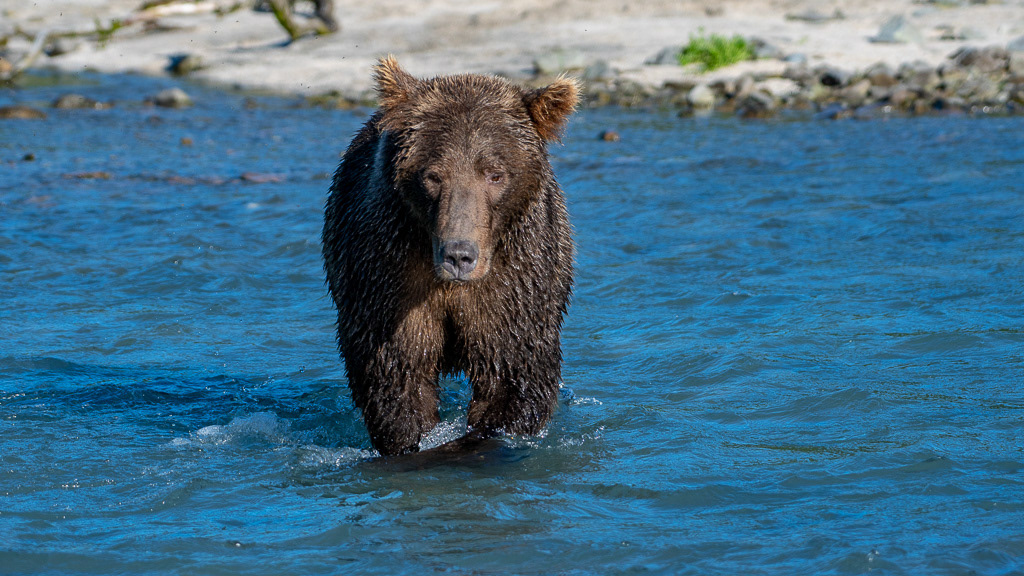 Coming VERY close ! I was trying to look for ear wax :D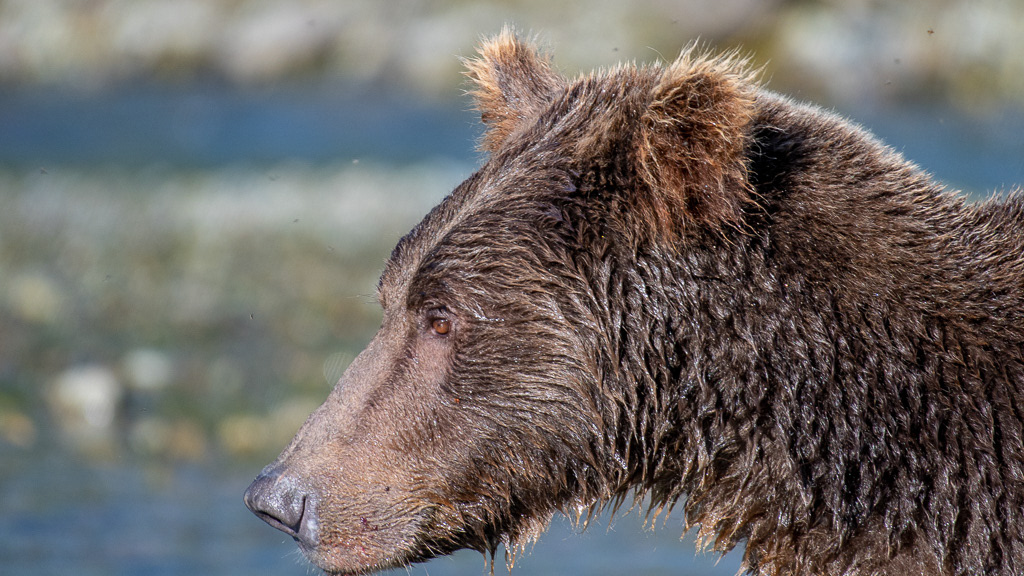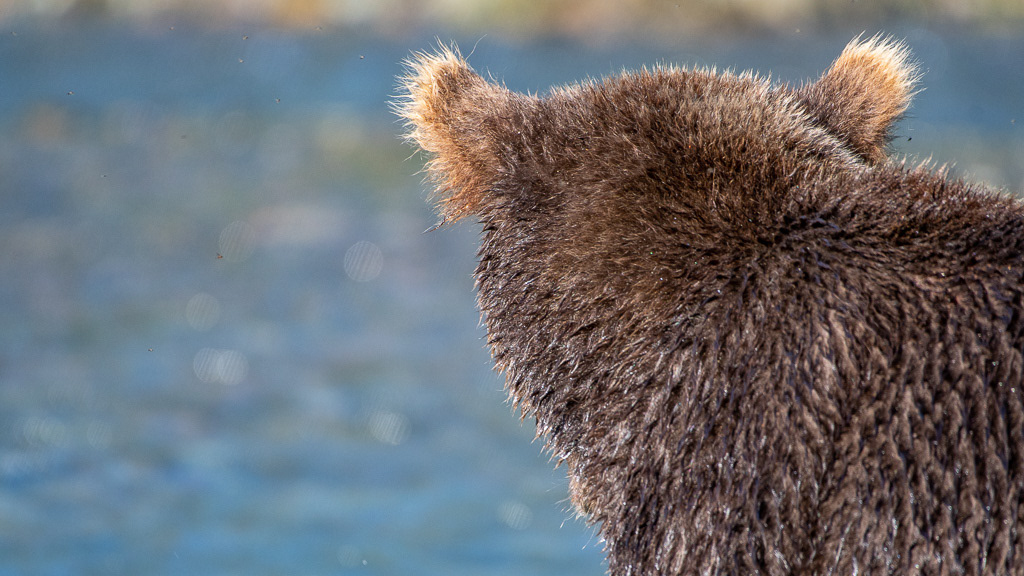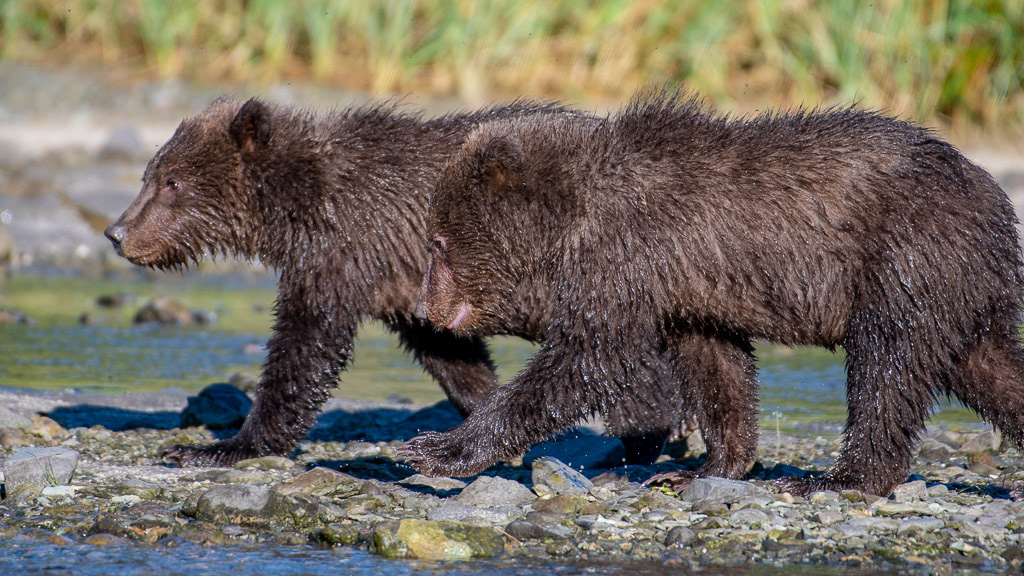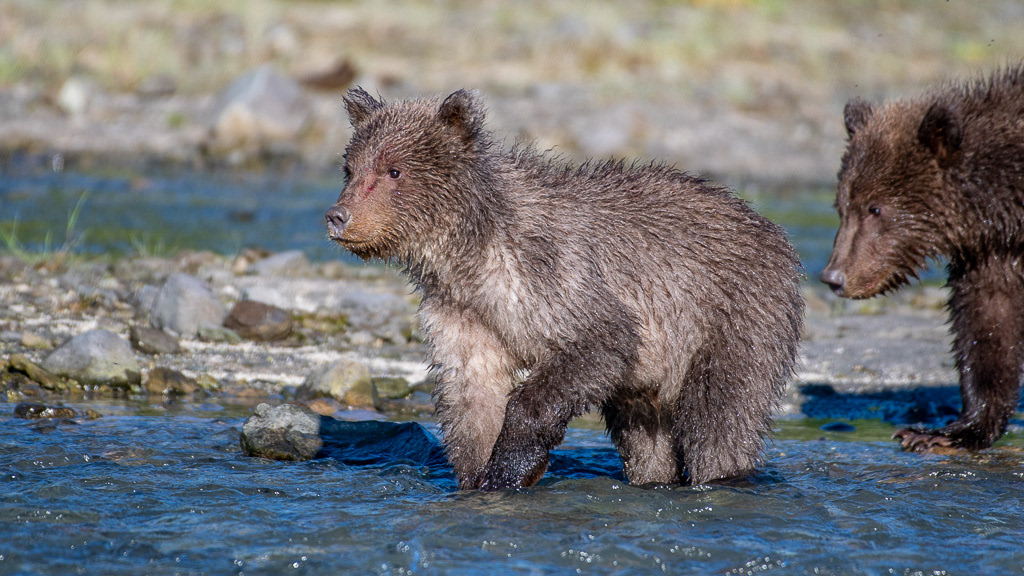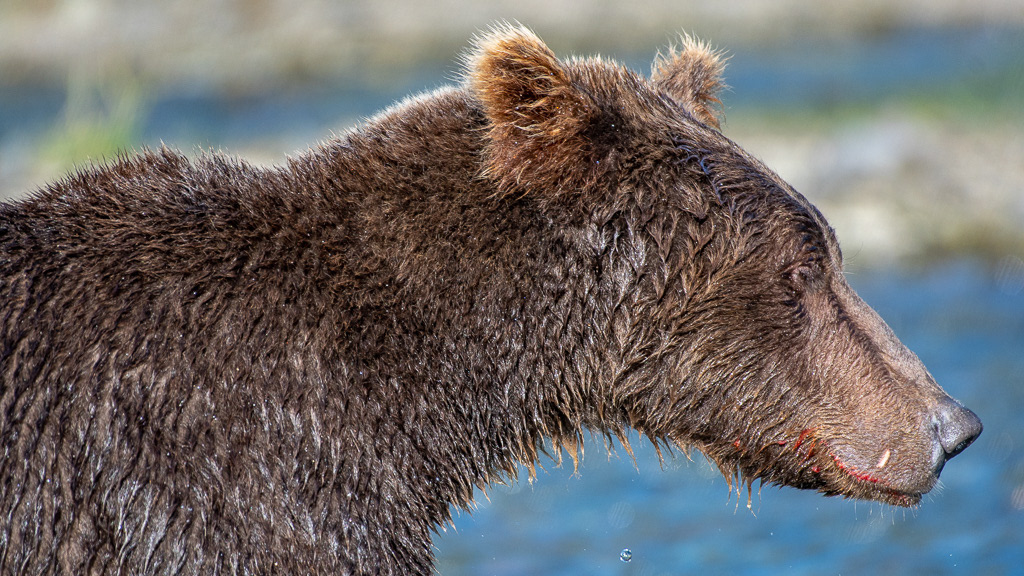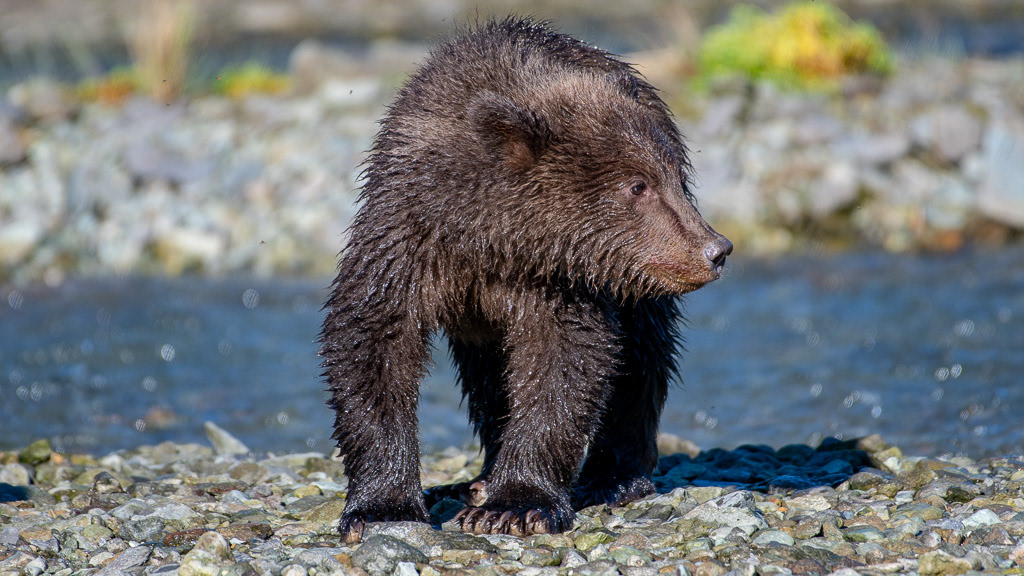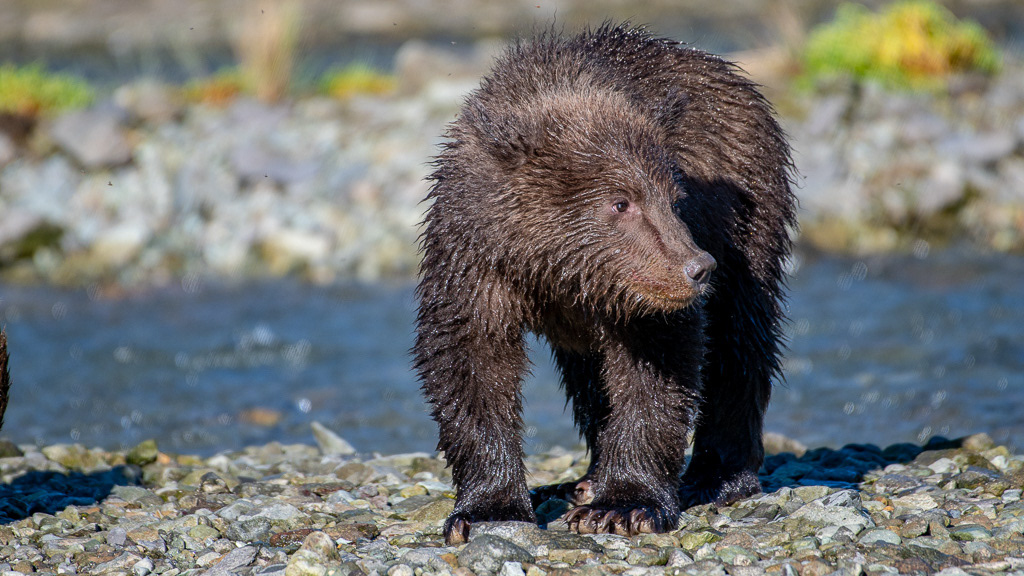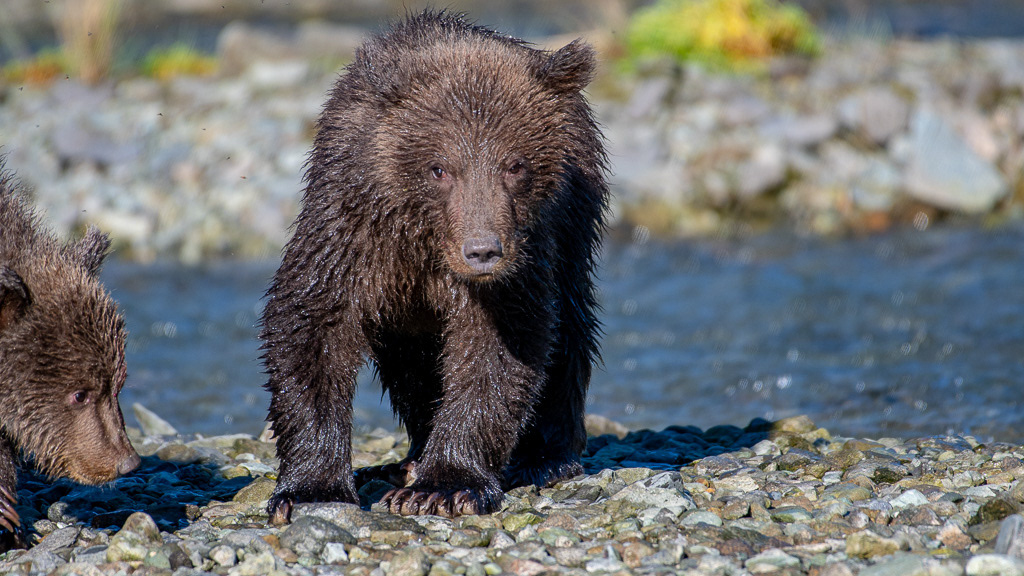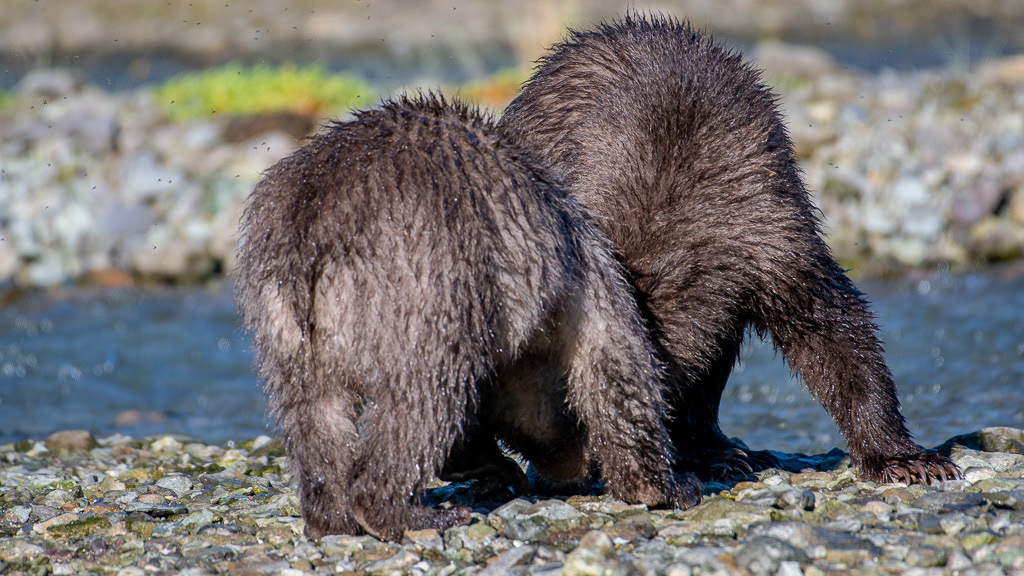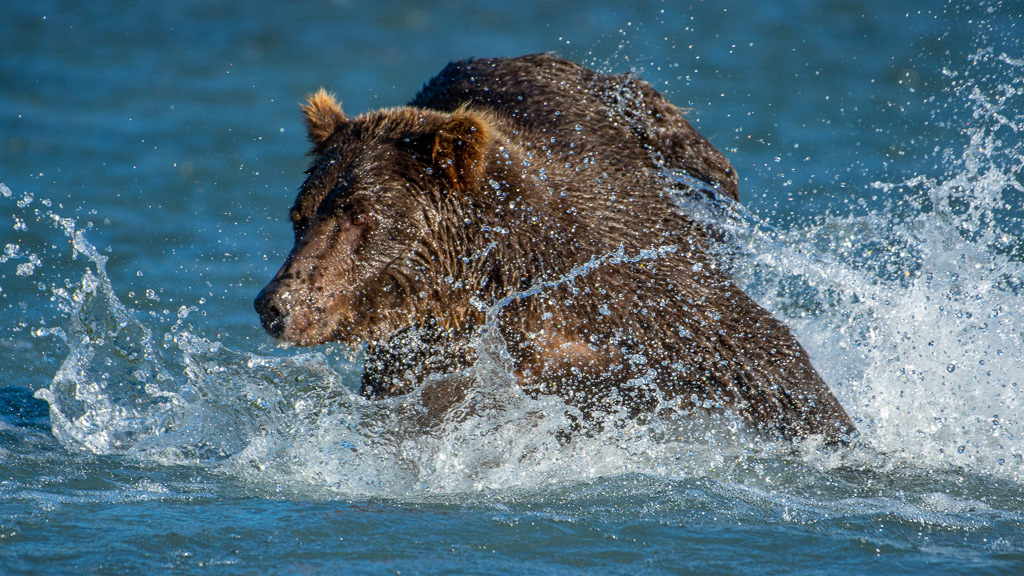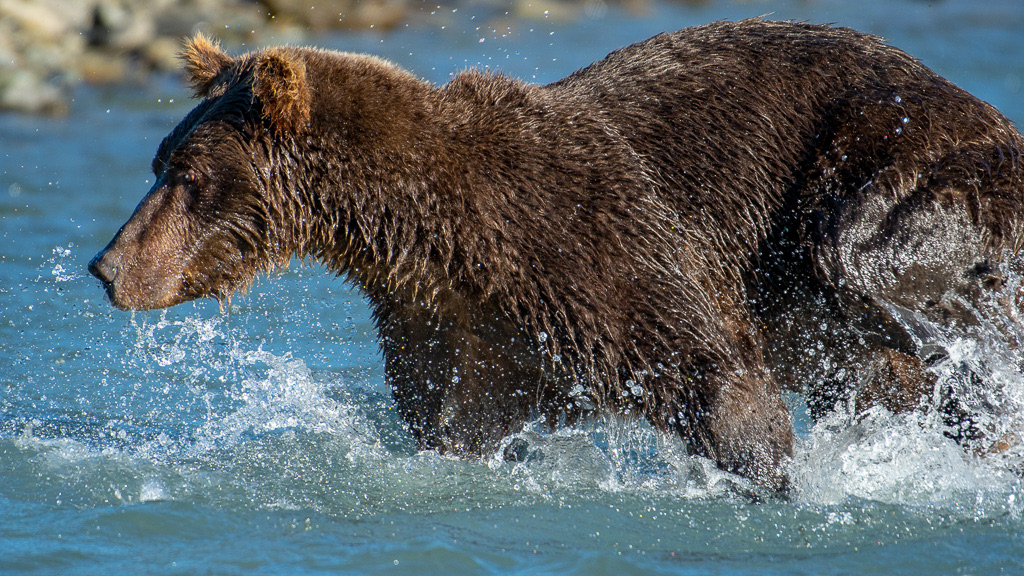 "Maybe i should get one of those tourists, they move a lot slower then the salmon!"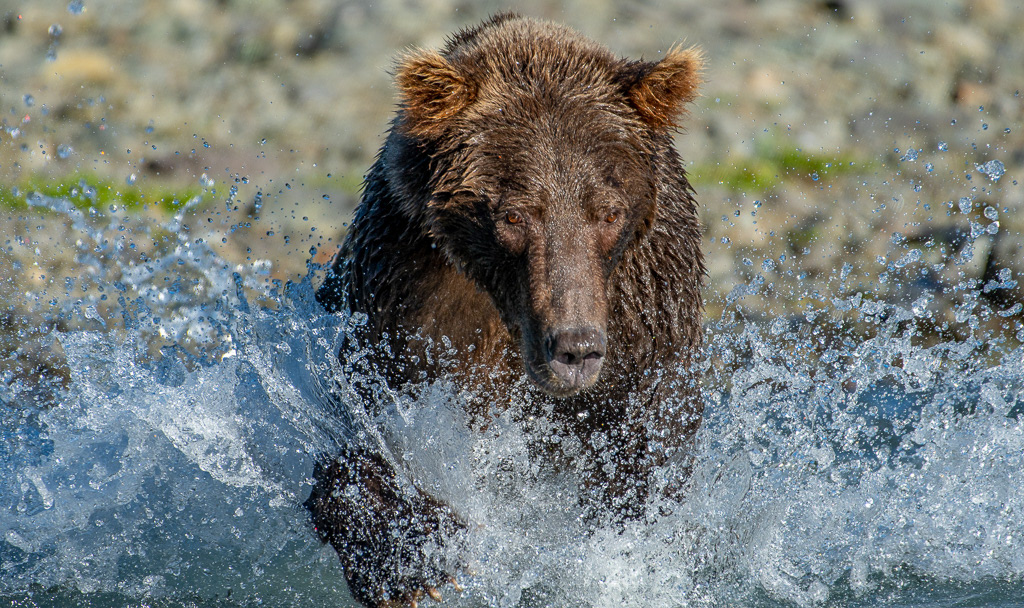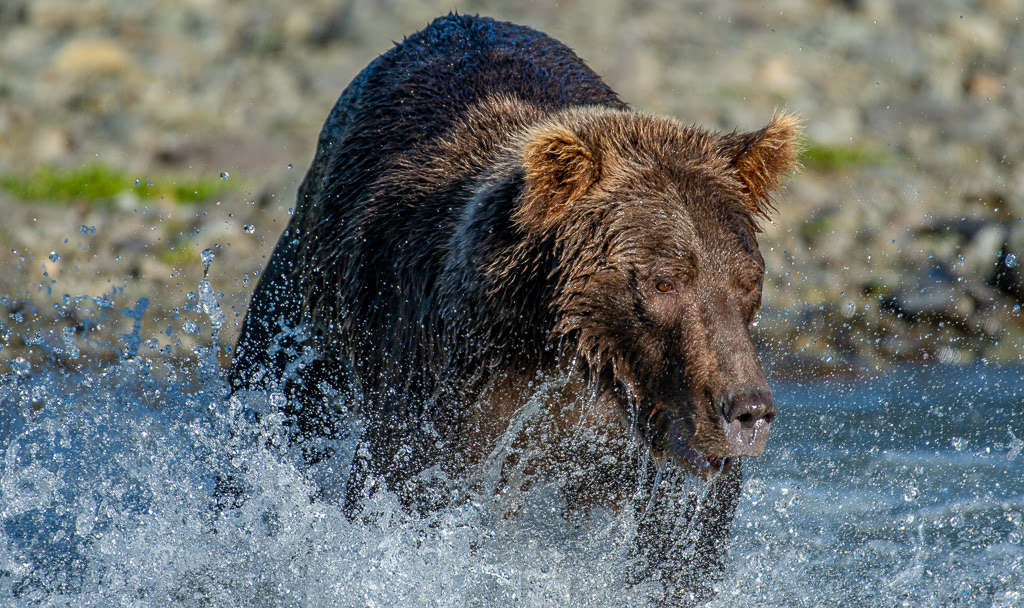 Some bears eat on the spot, in the river, but to share with the cubs, it is easier to go to the bank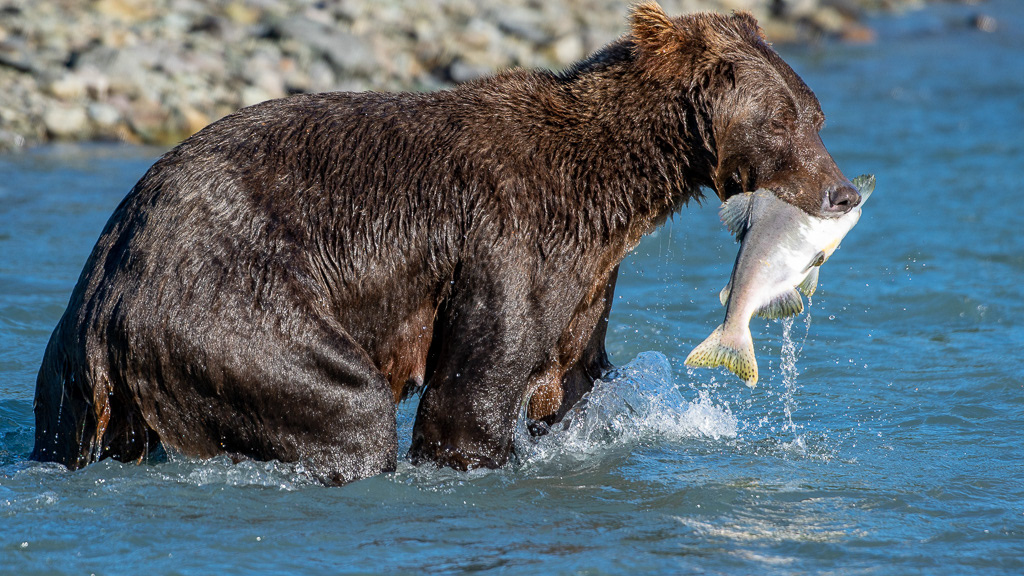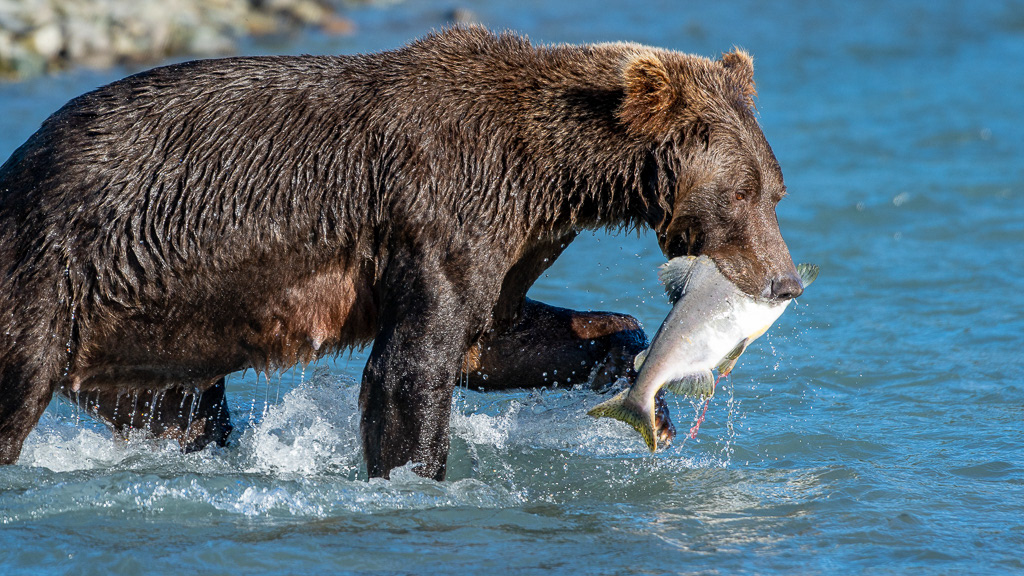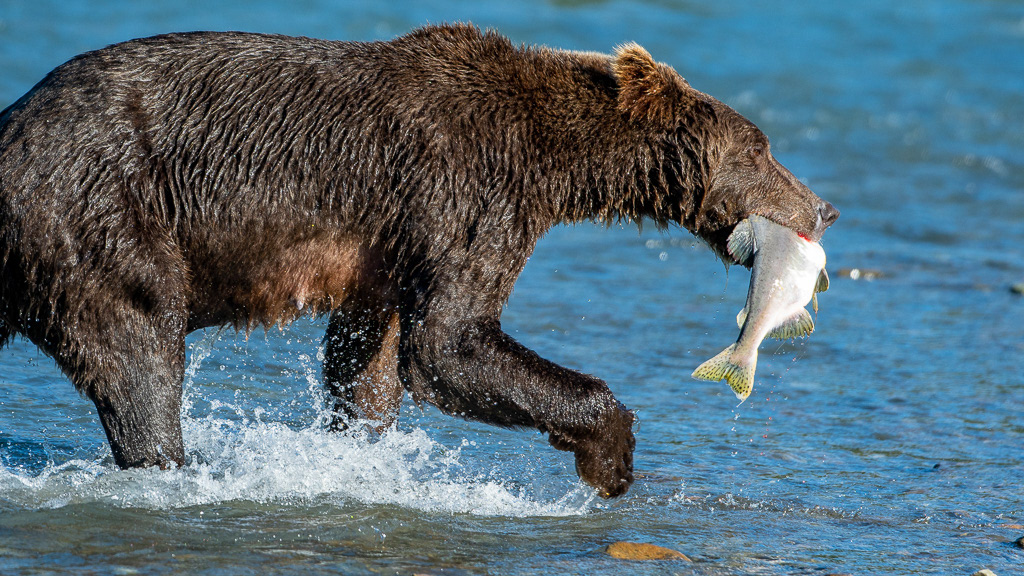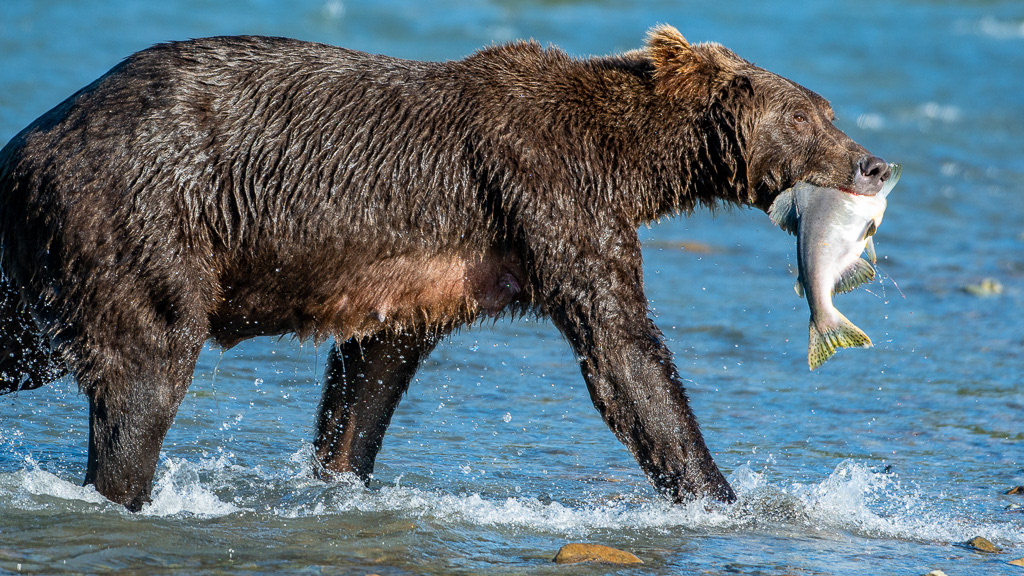 "Hey don't look at me like that!"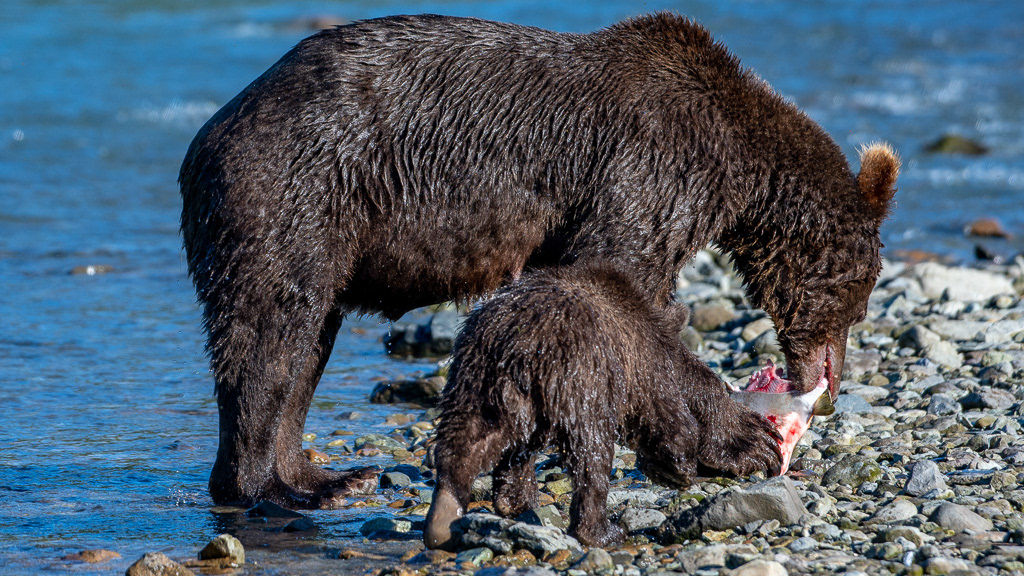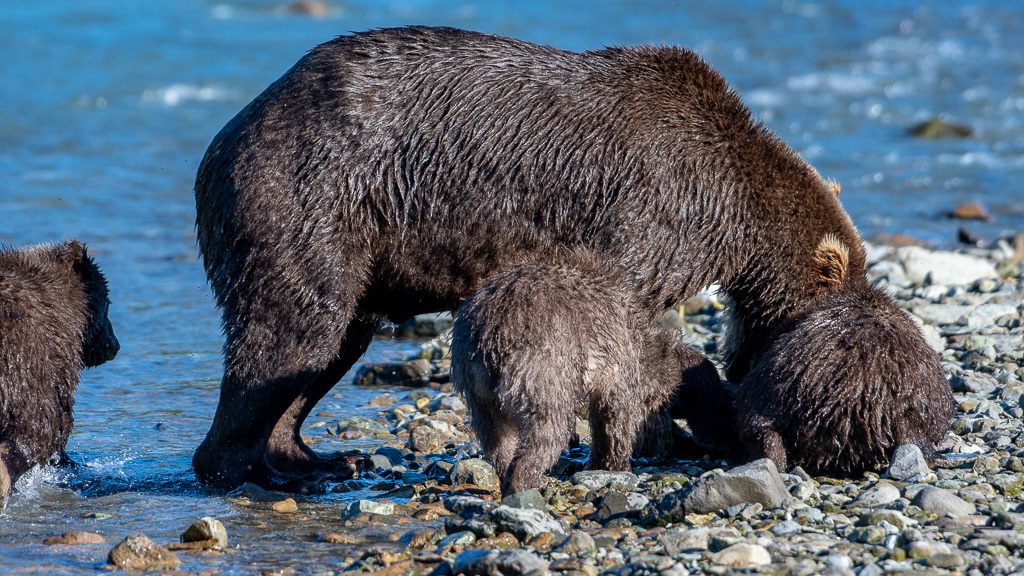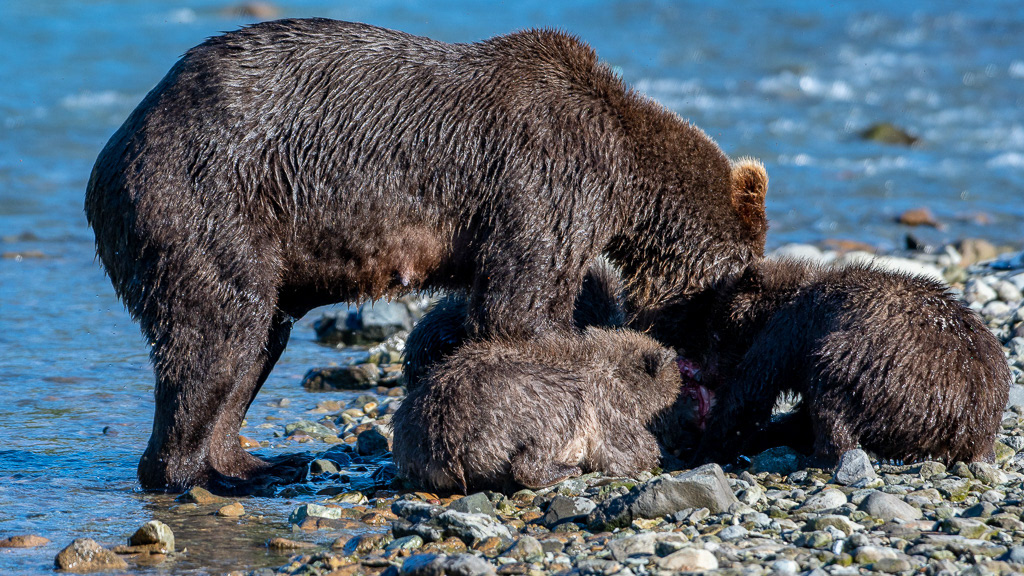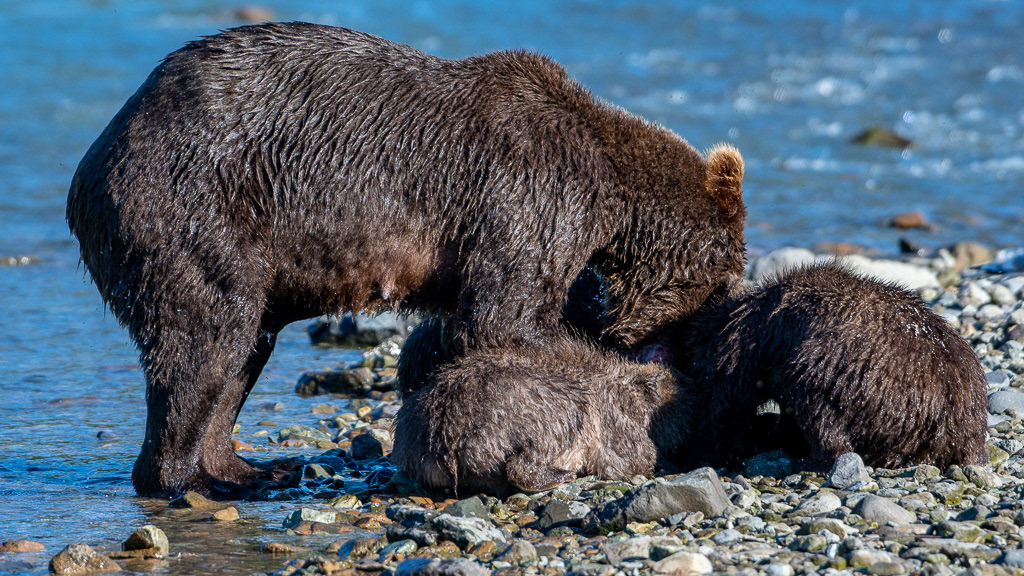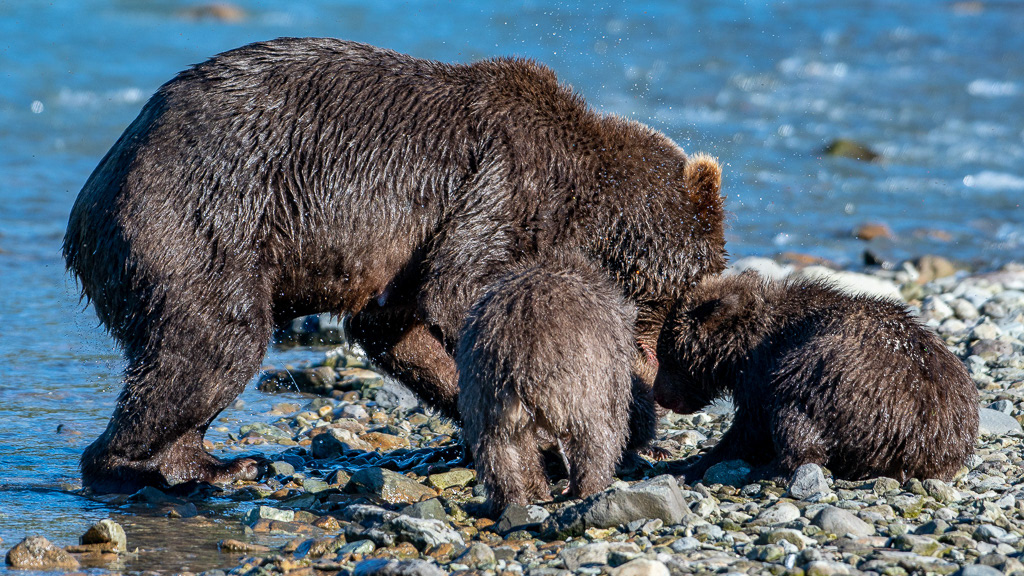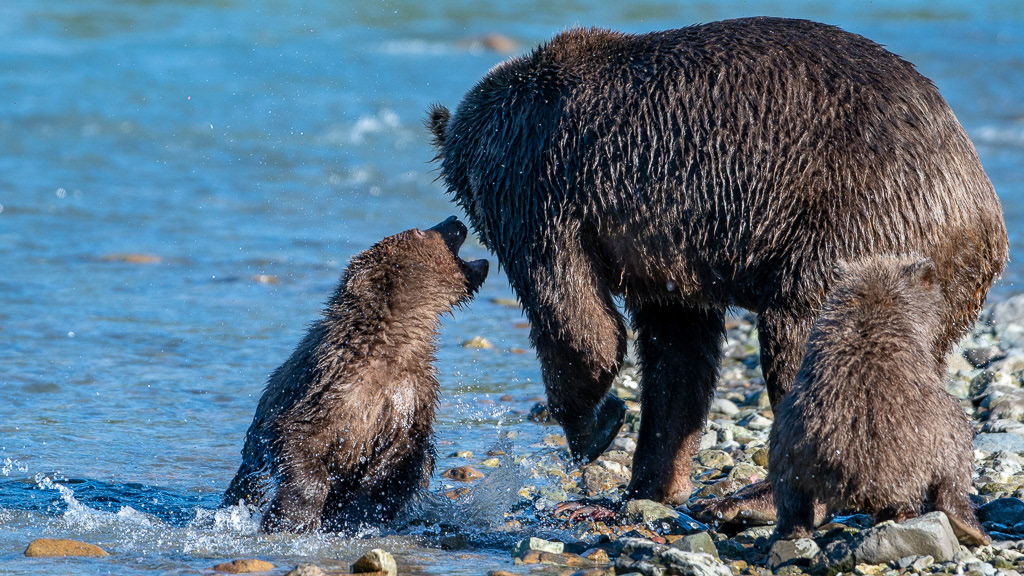 "Head for me, Tail for you !"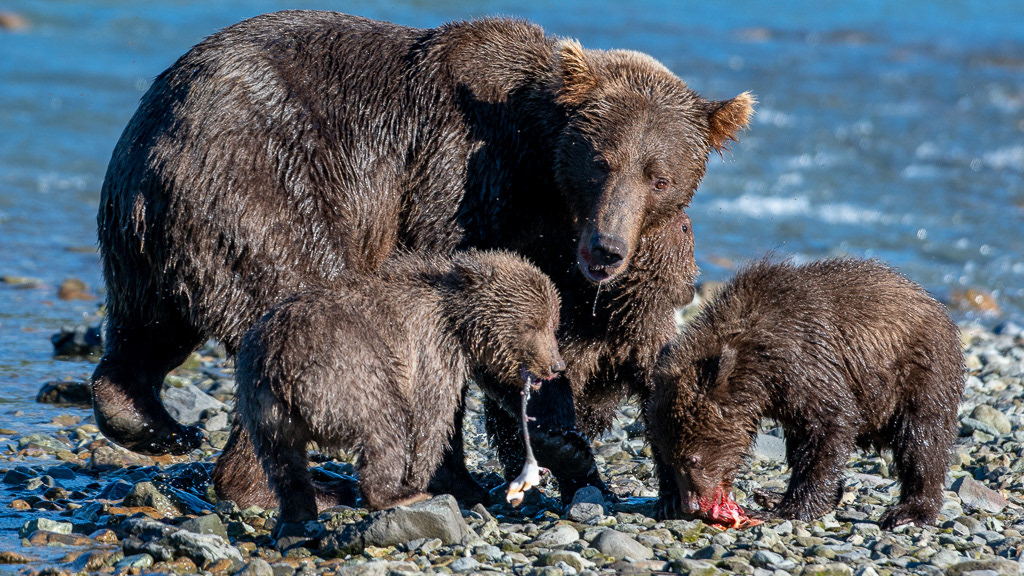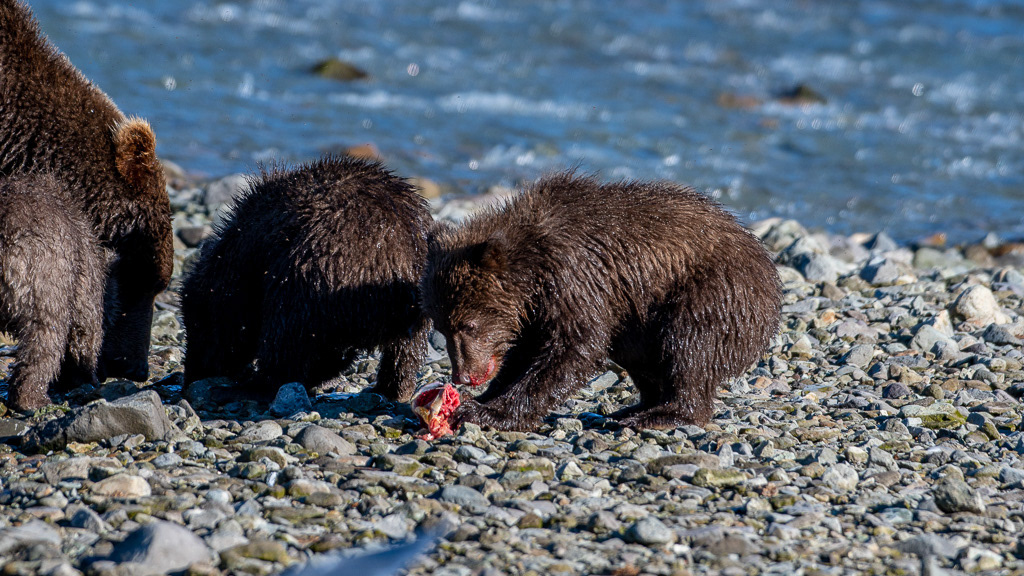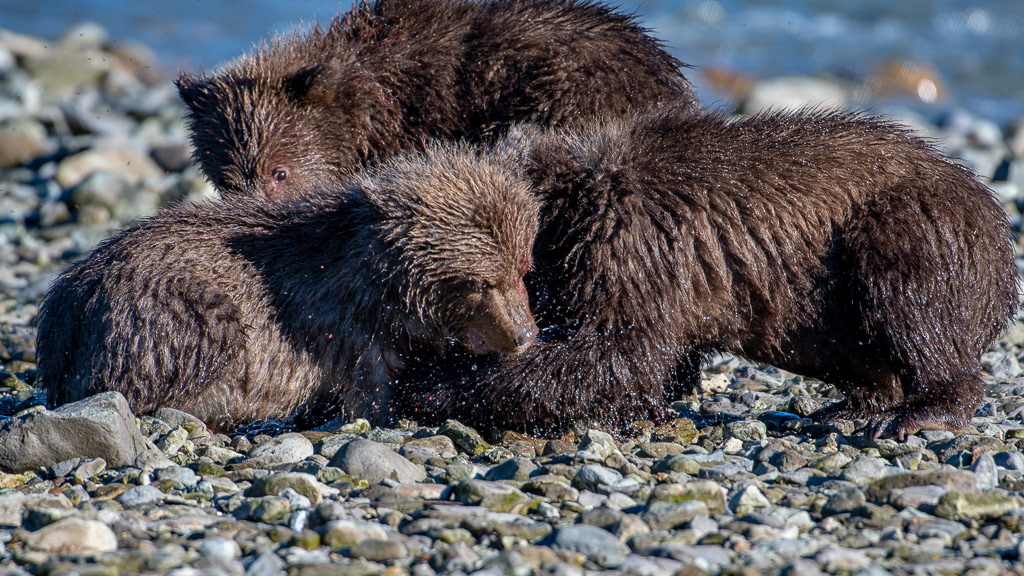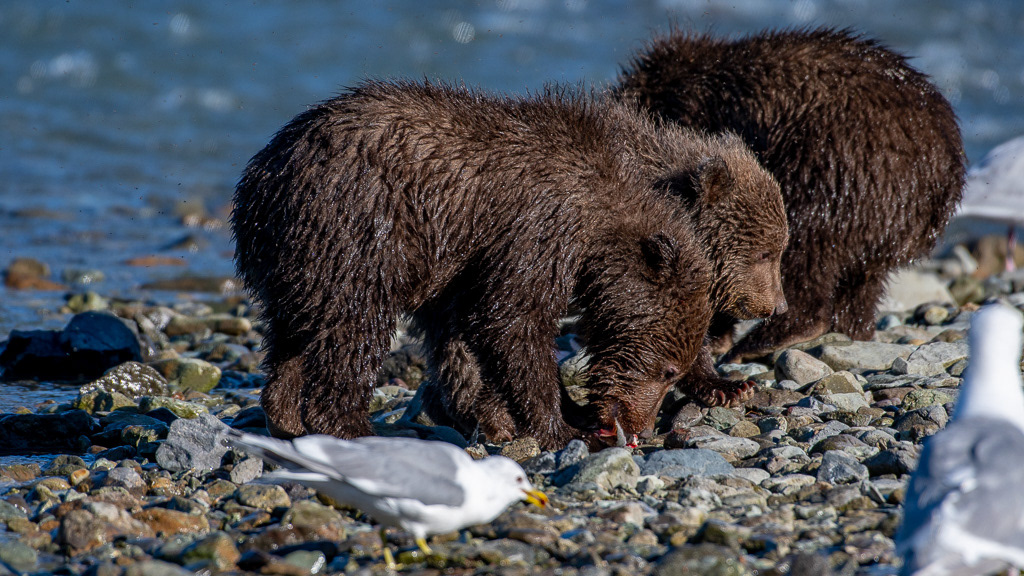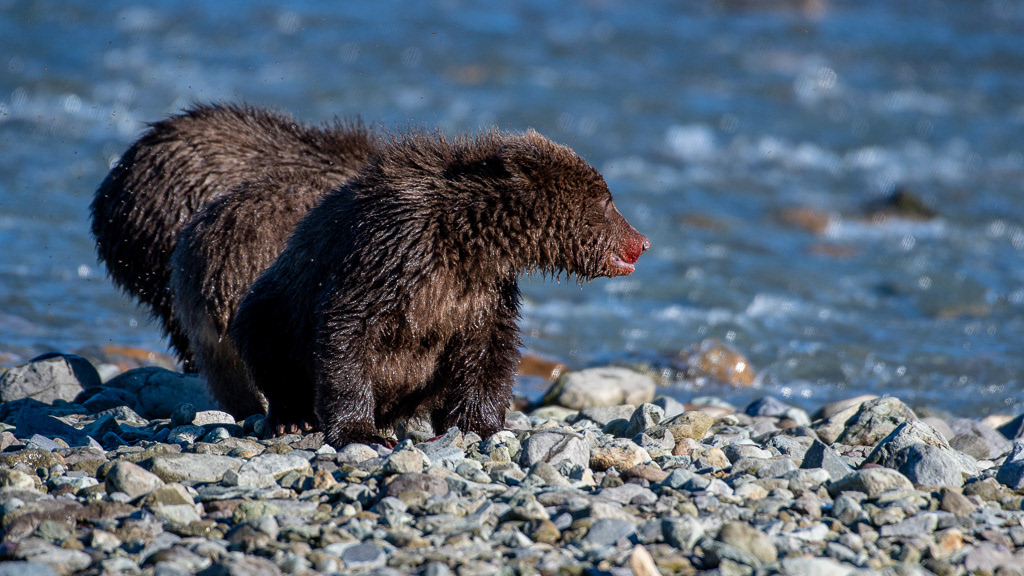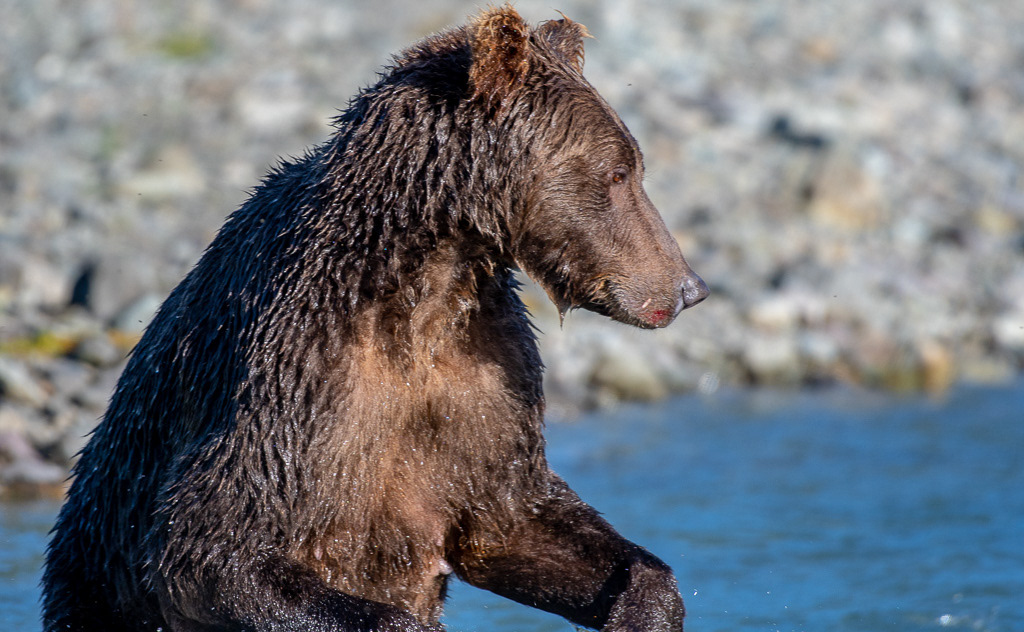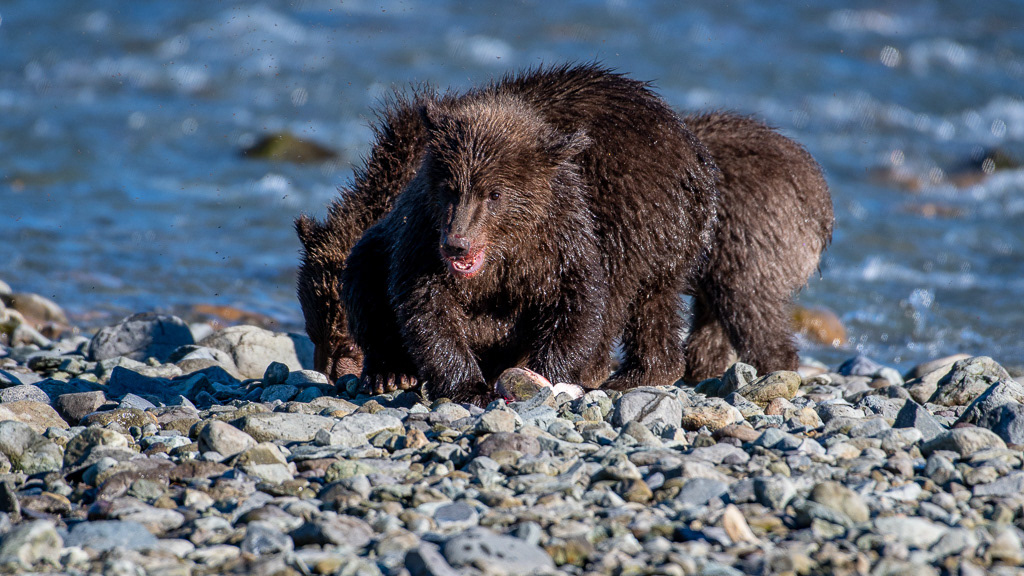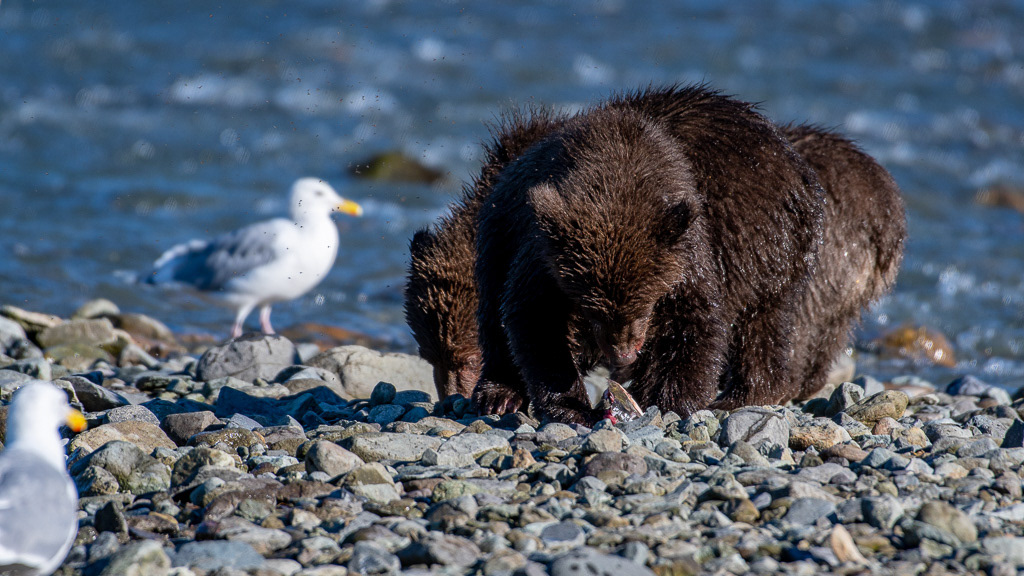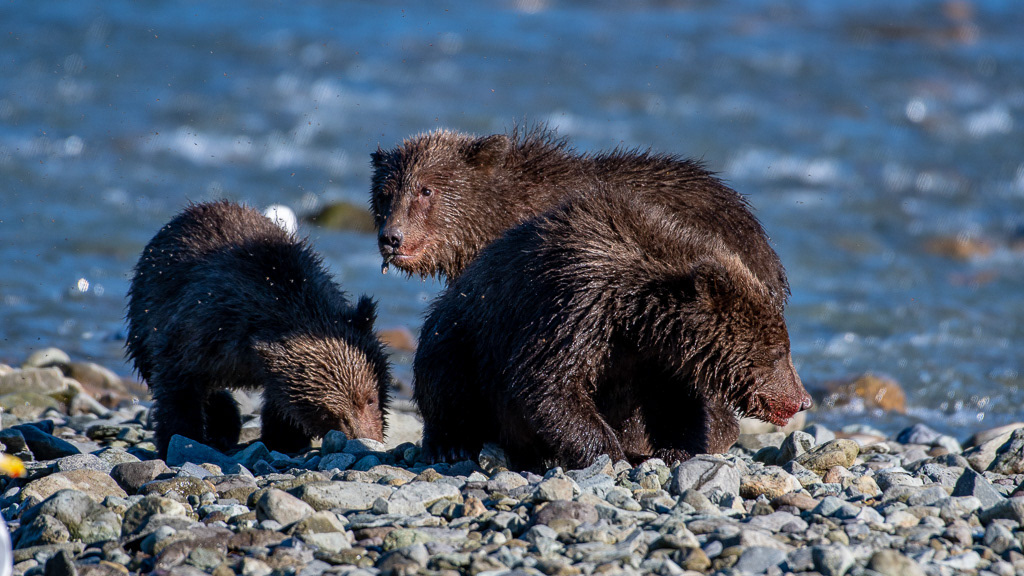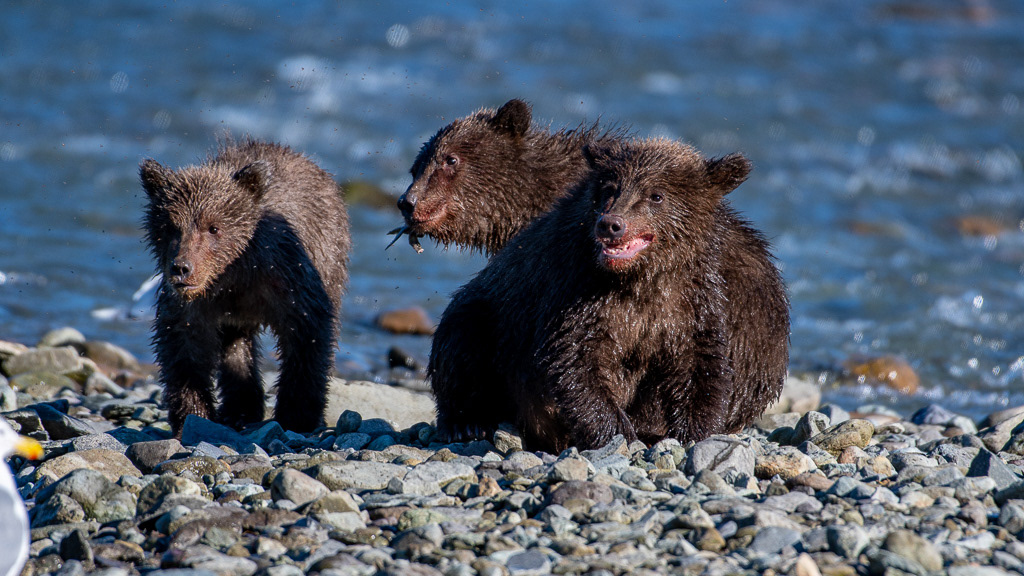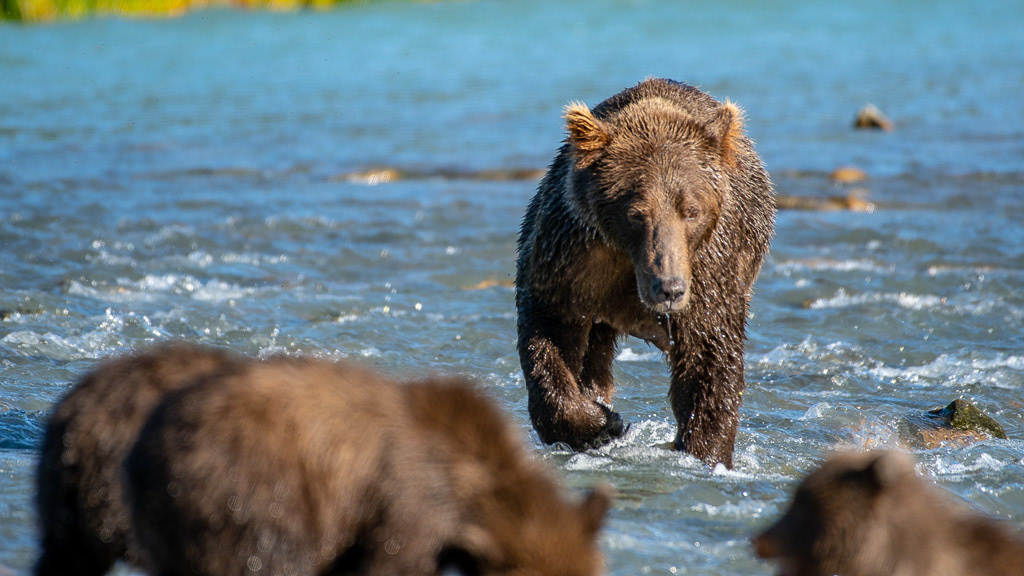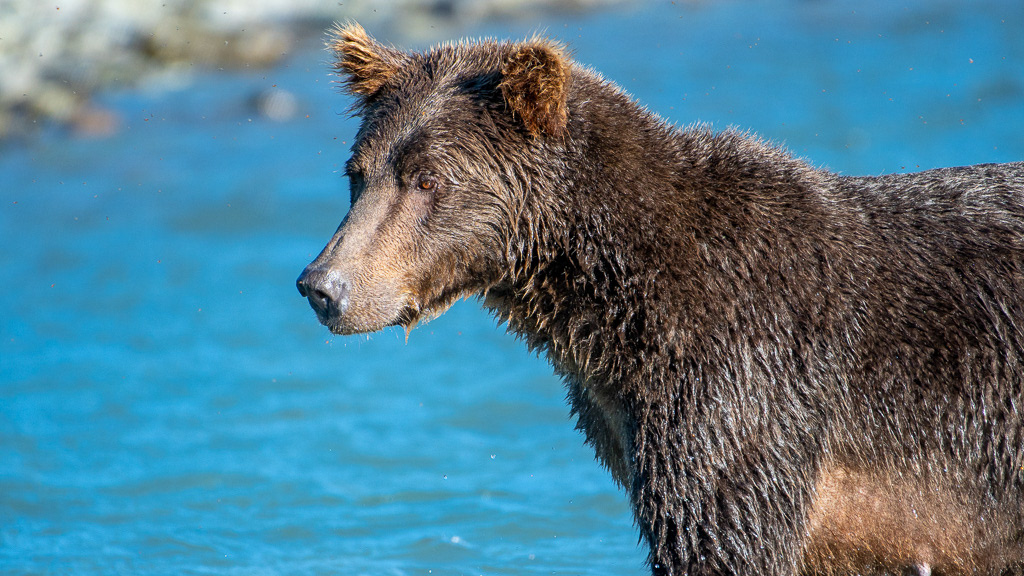 Real close ... Thao has a little tachycardia :)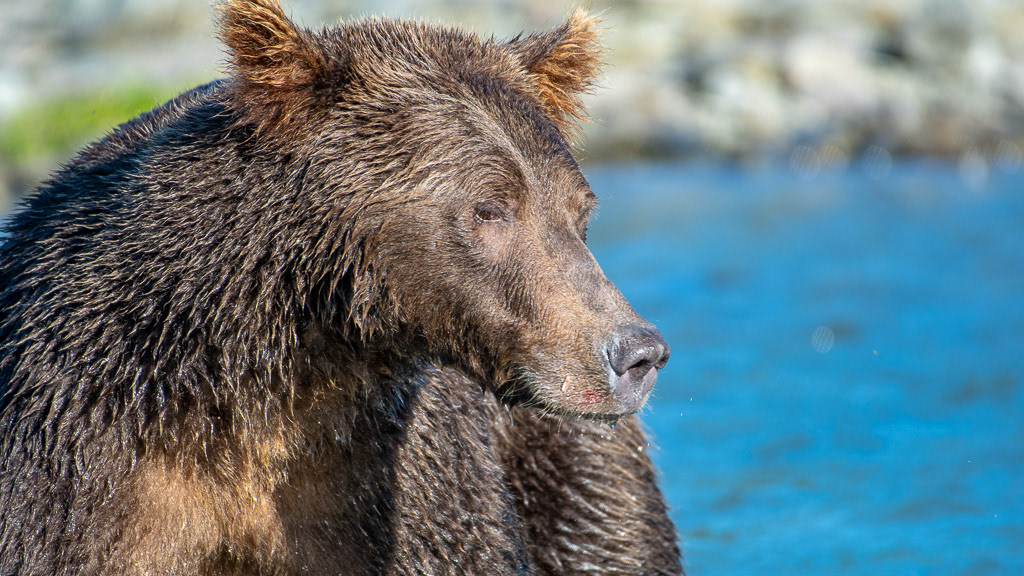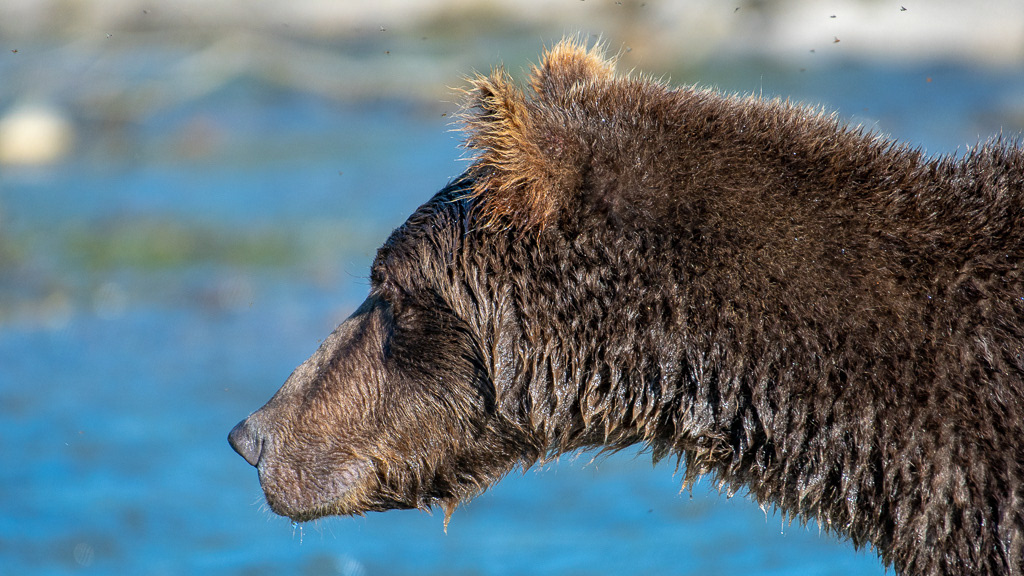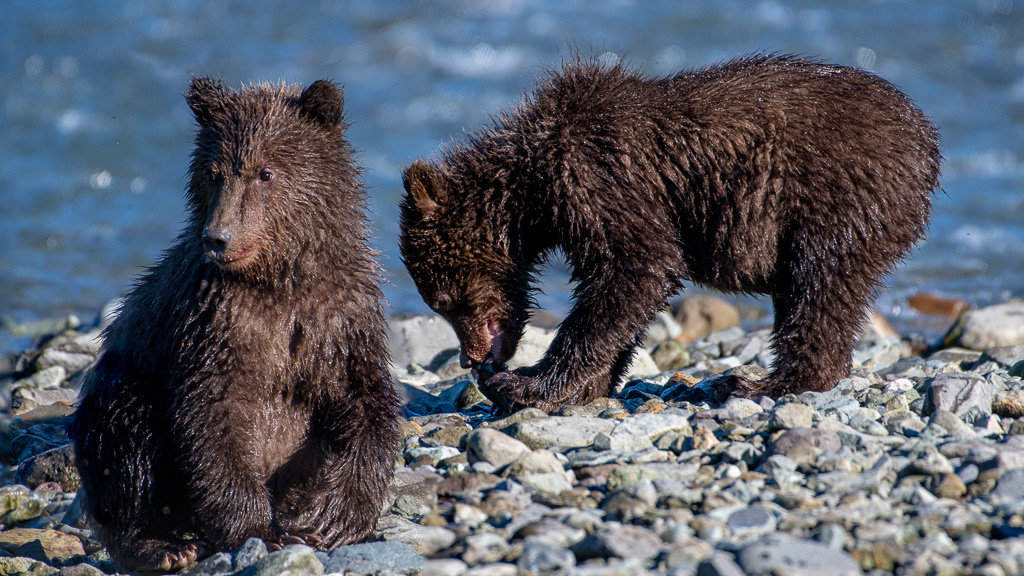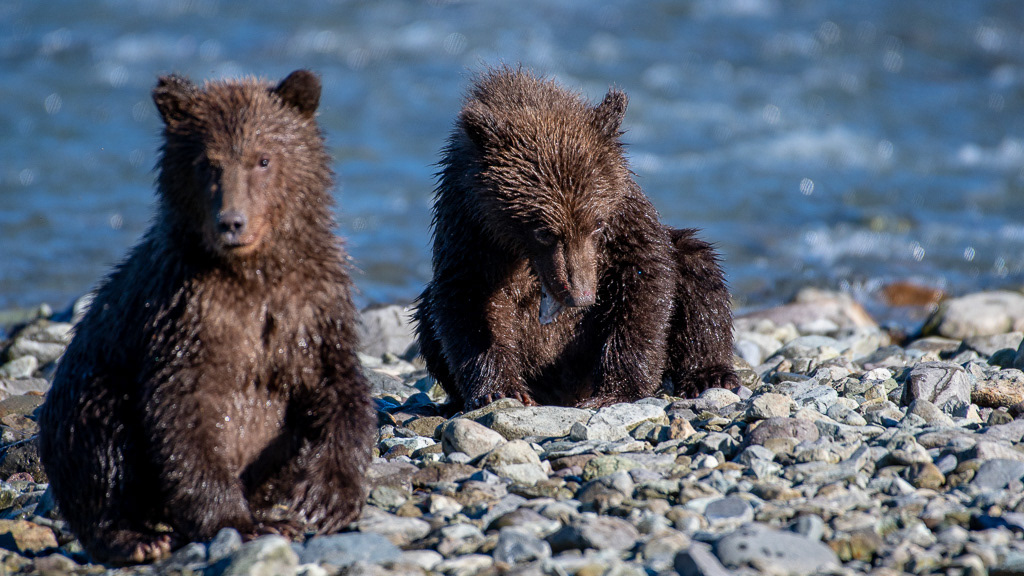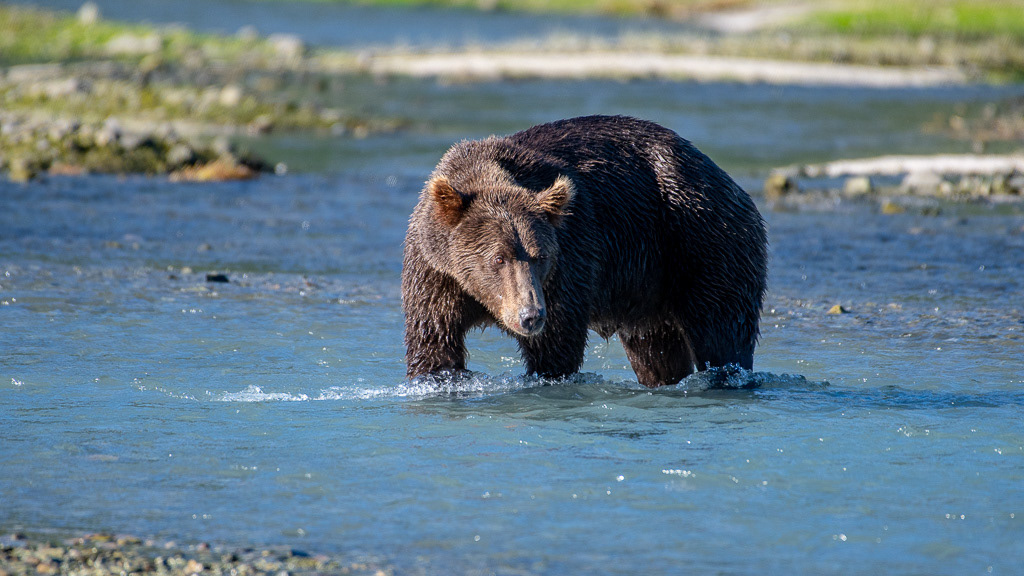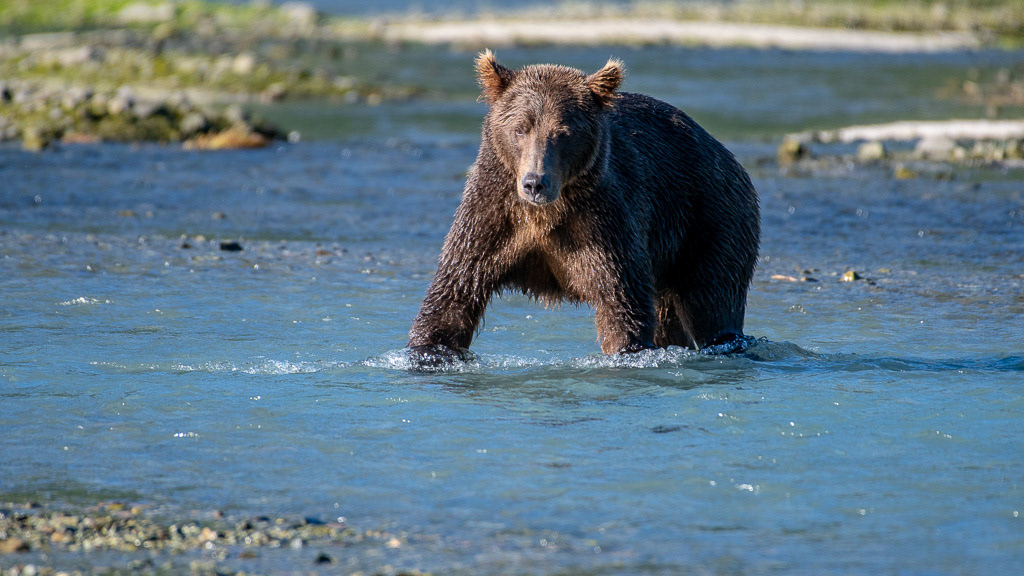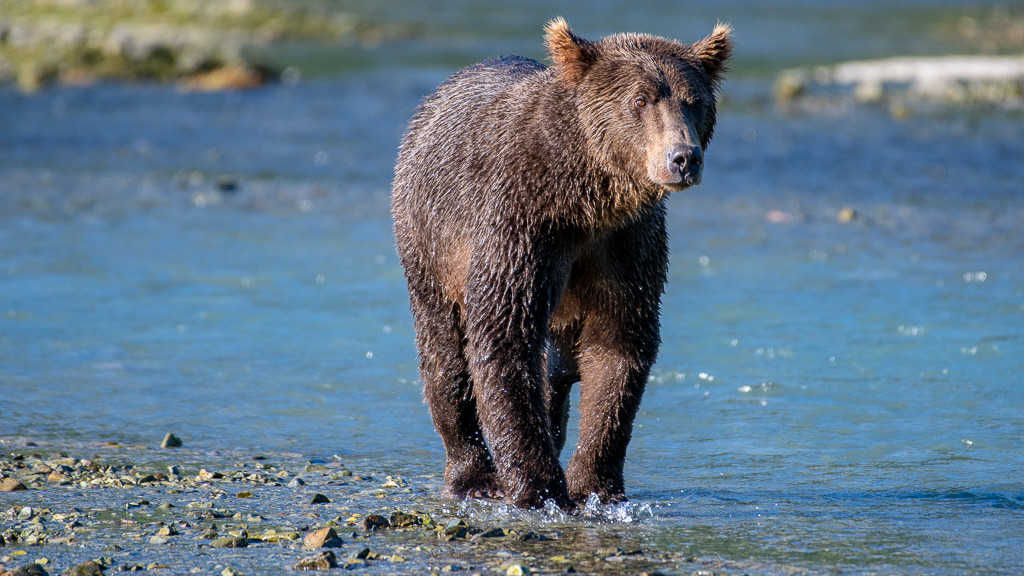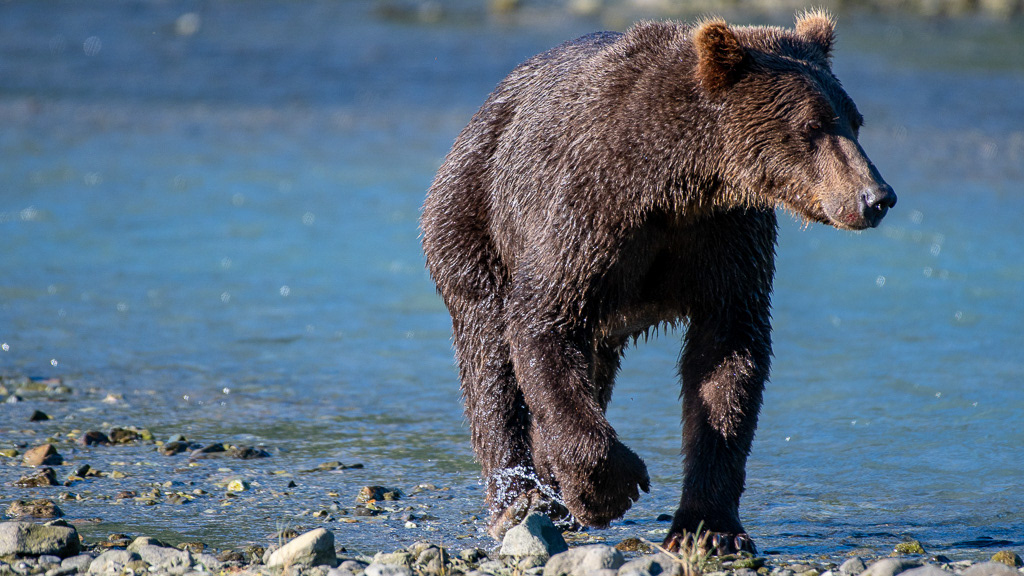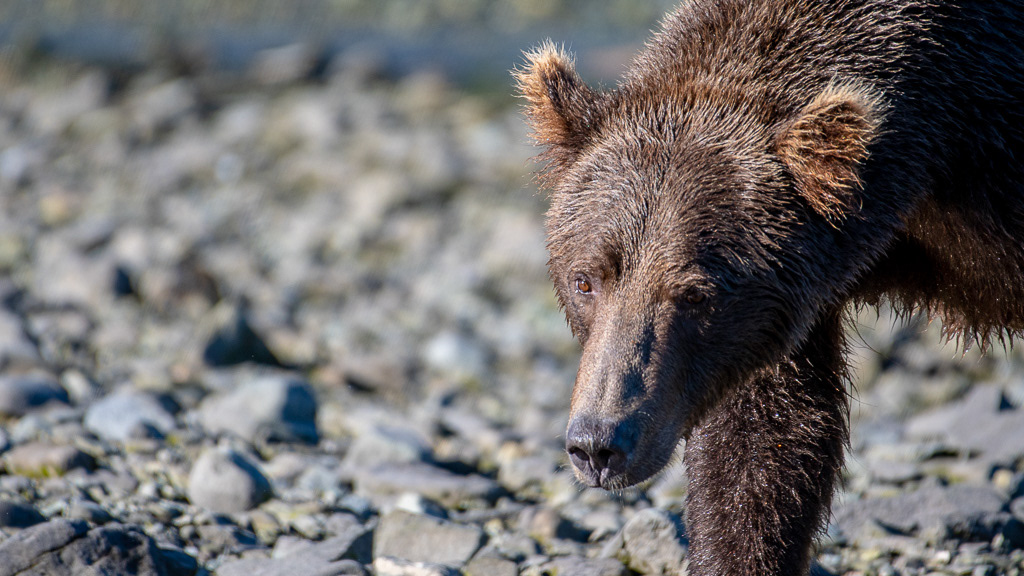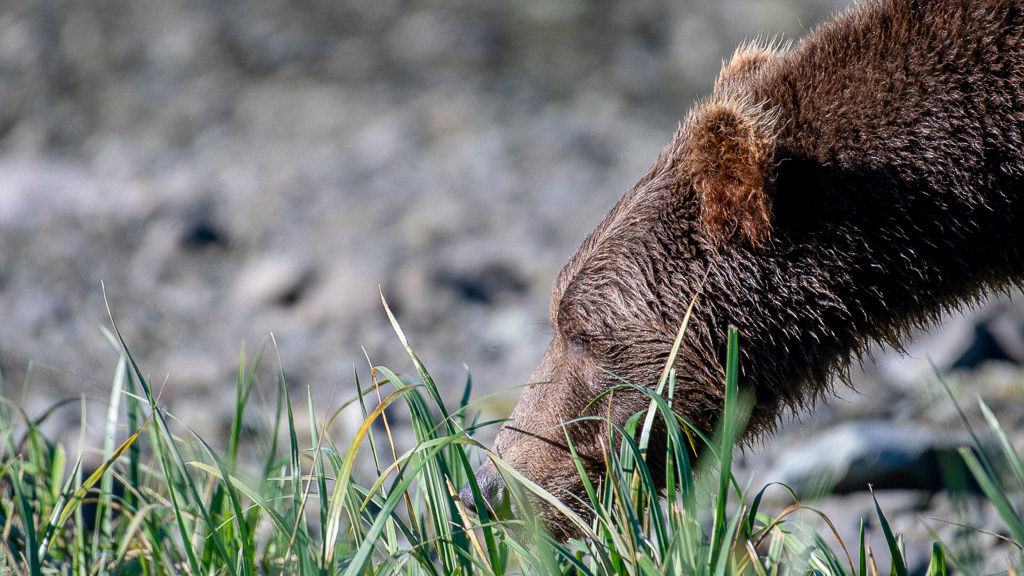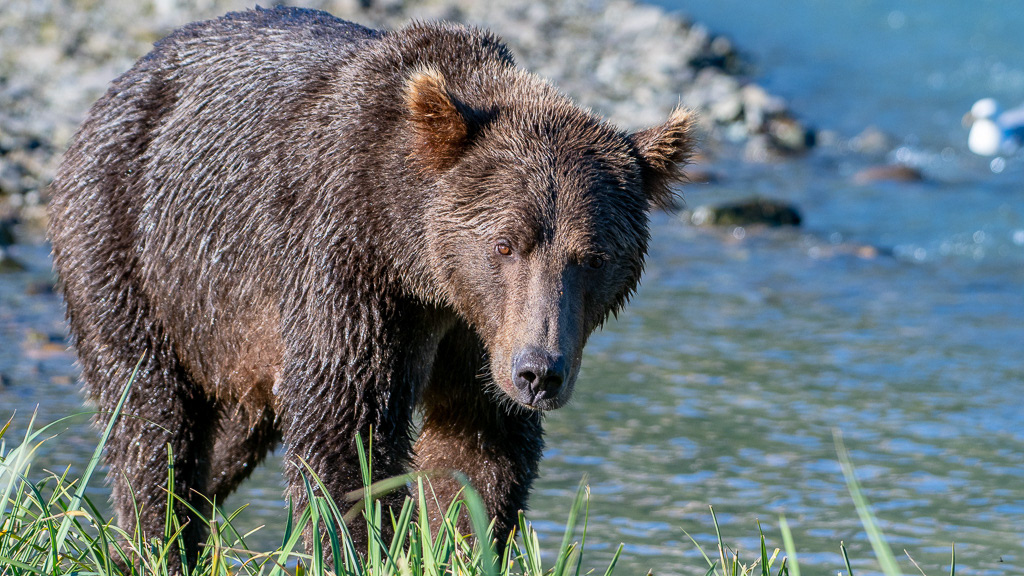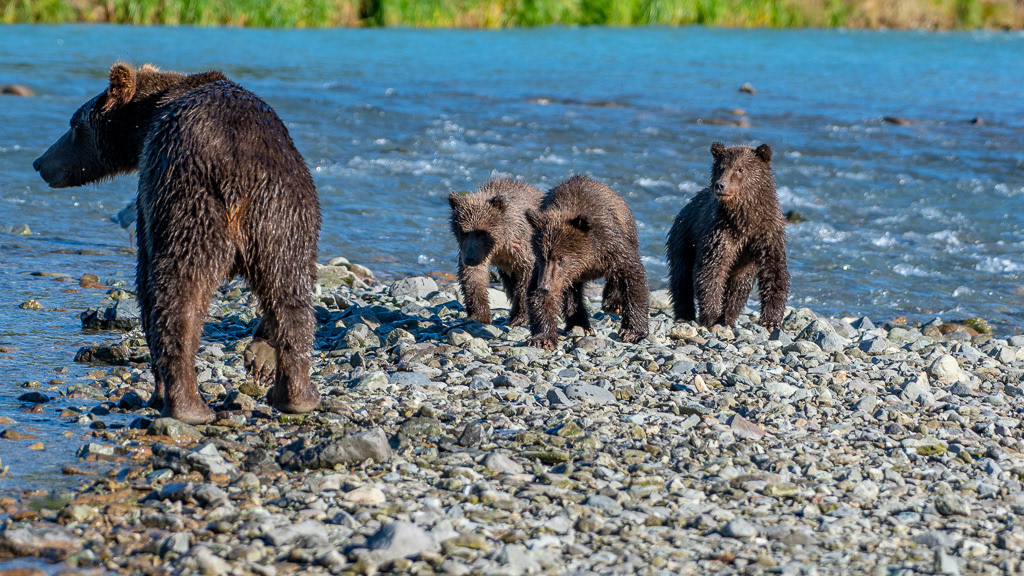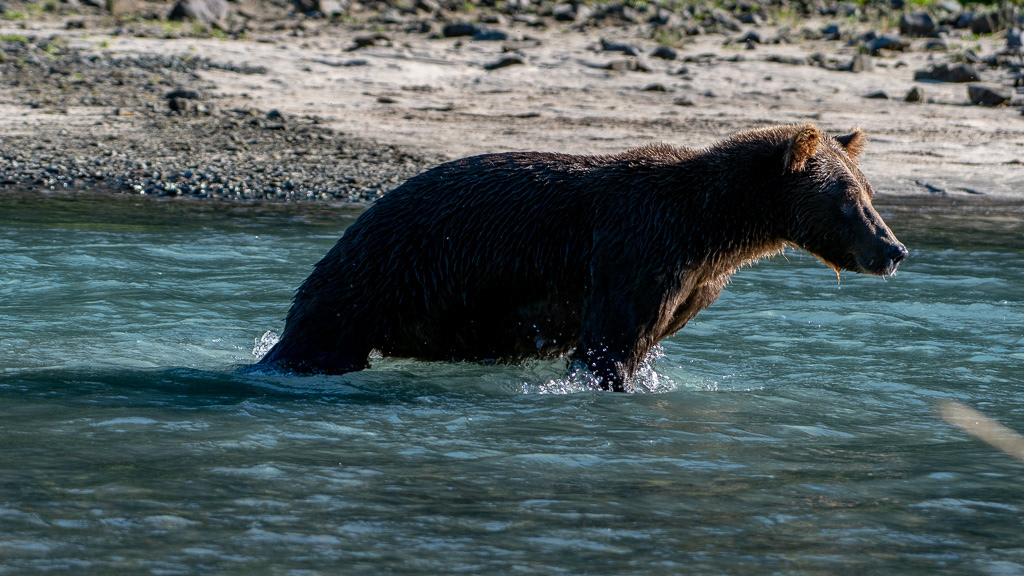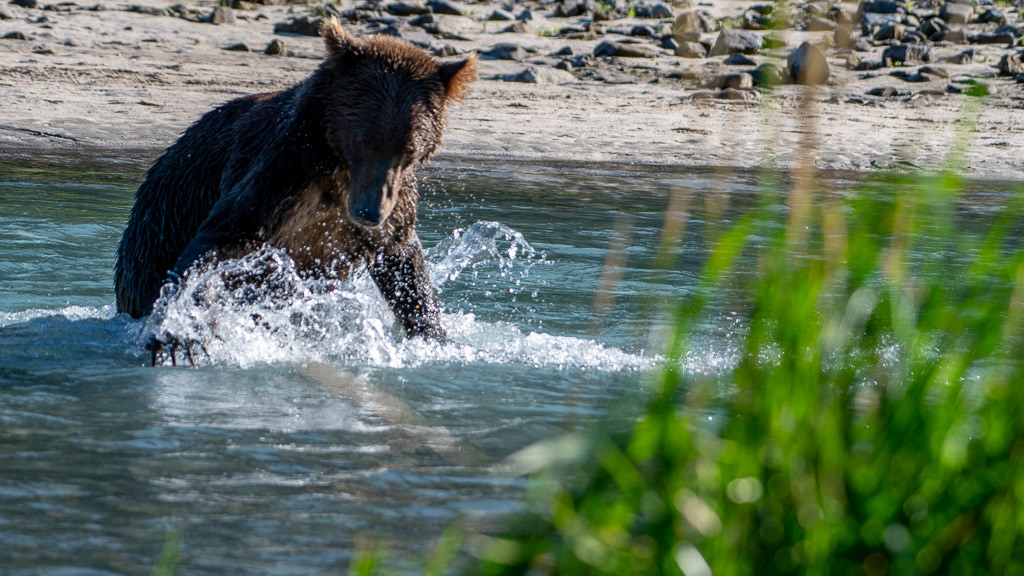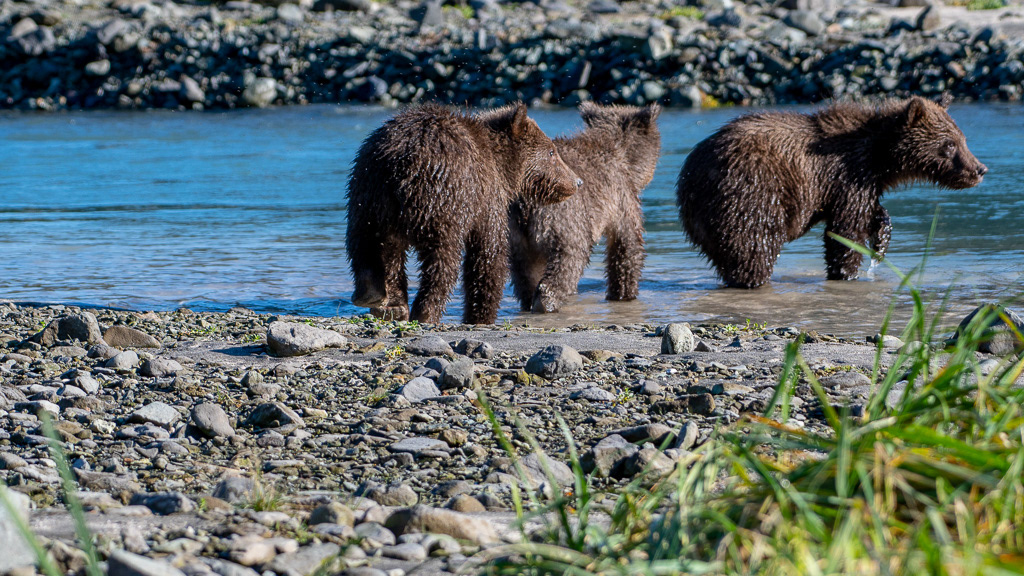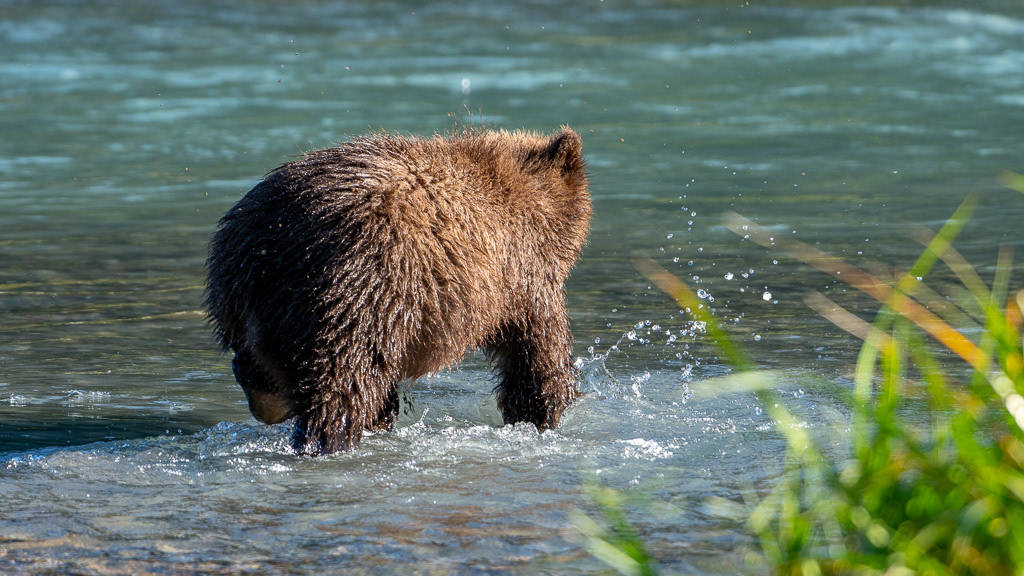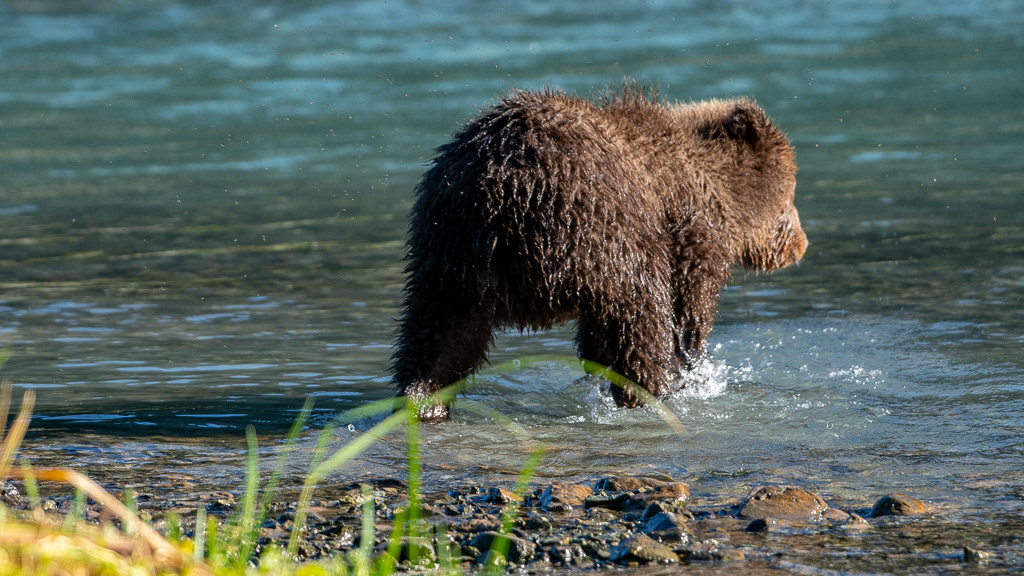 "I don't see any fish ! Where does mom find them ?"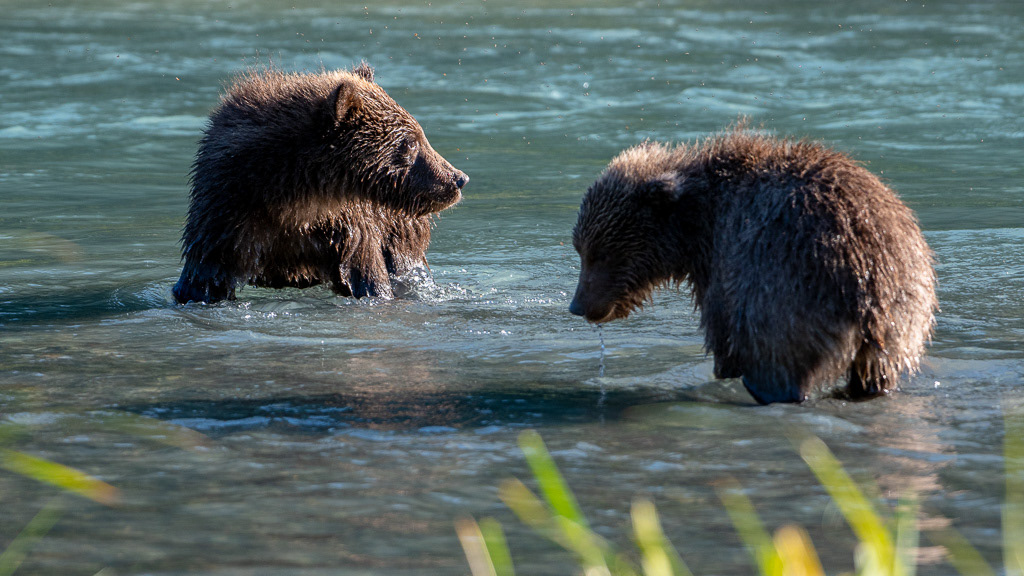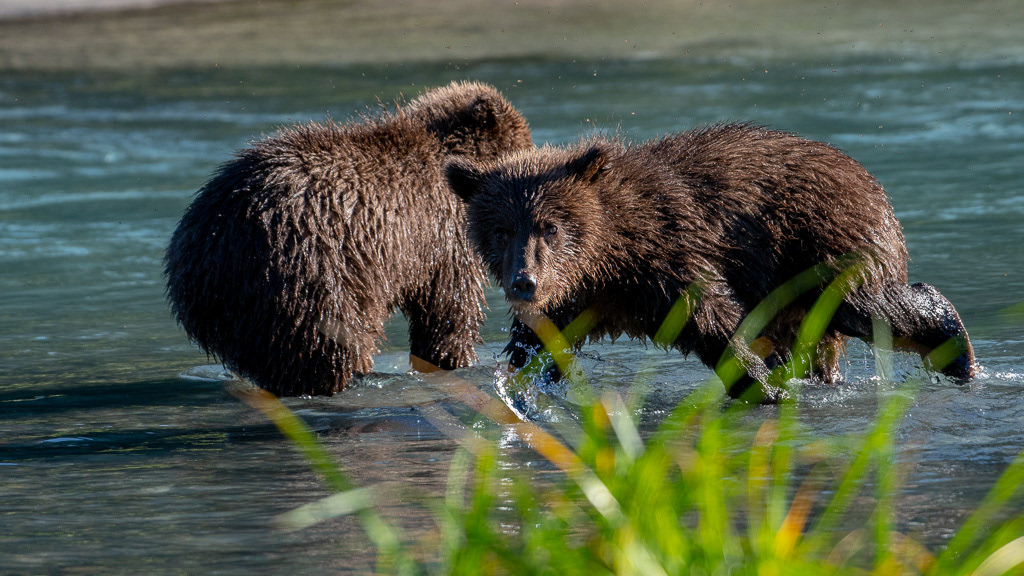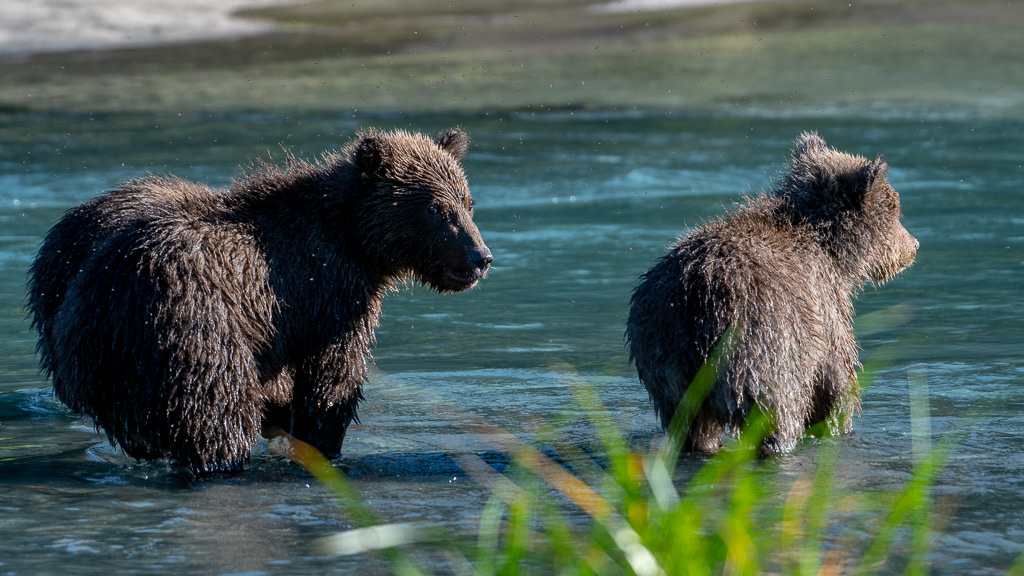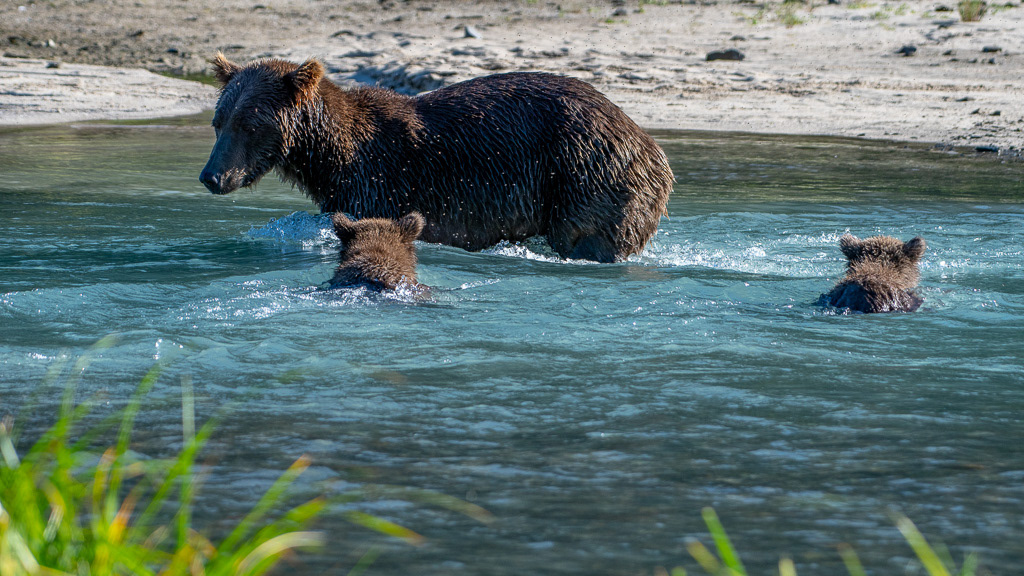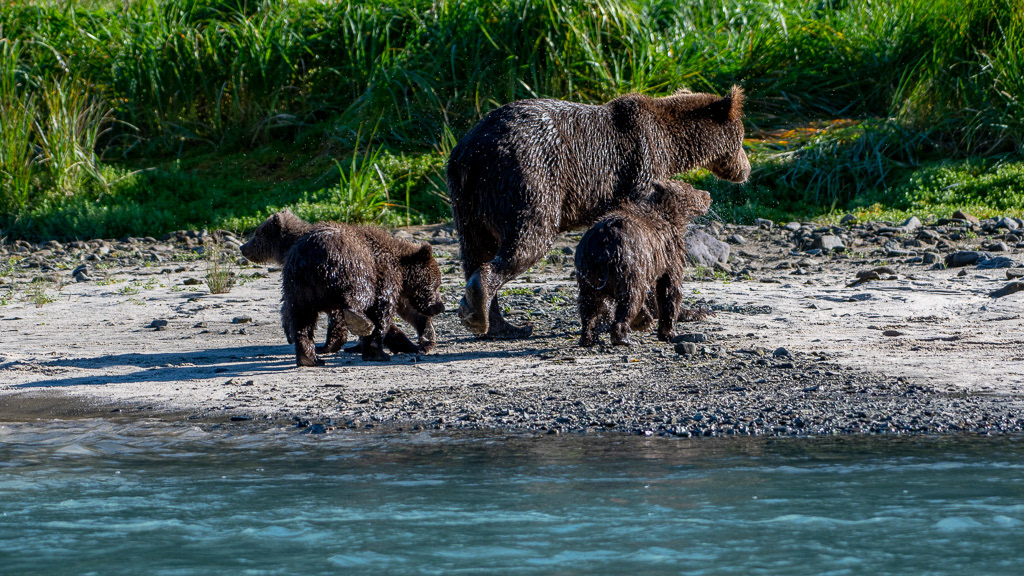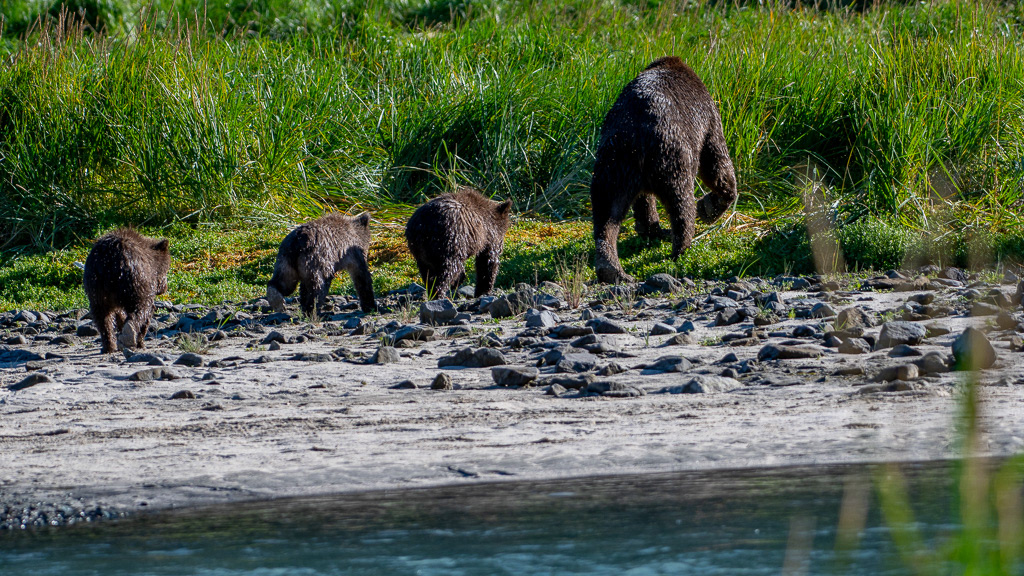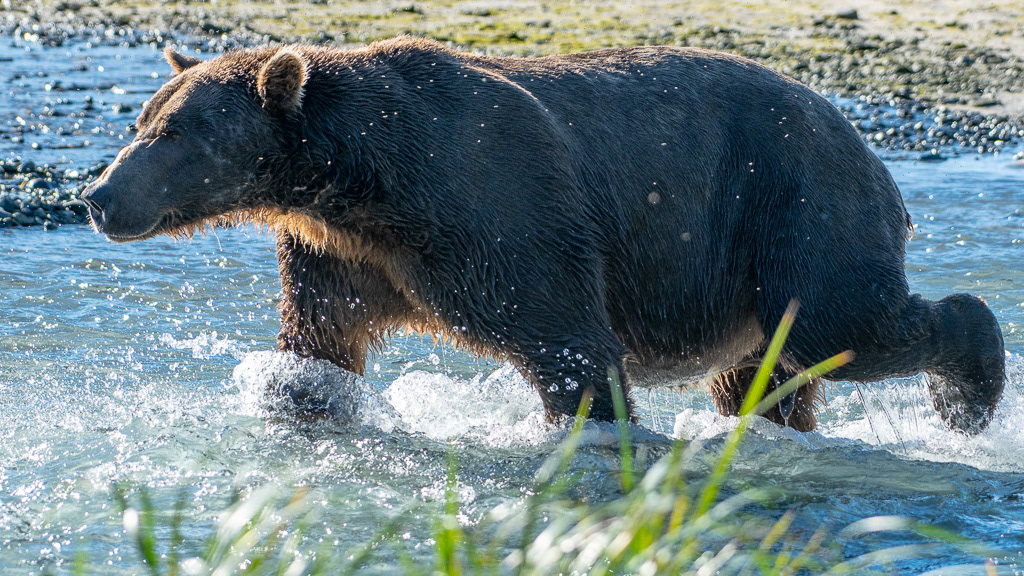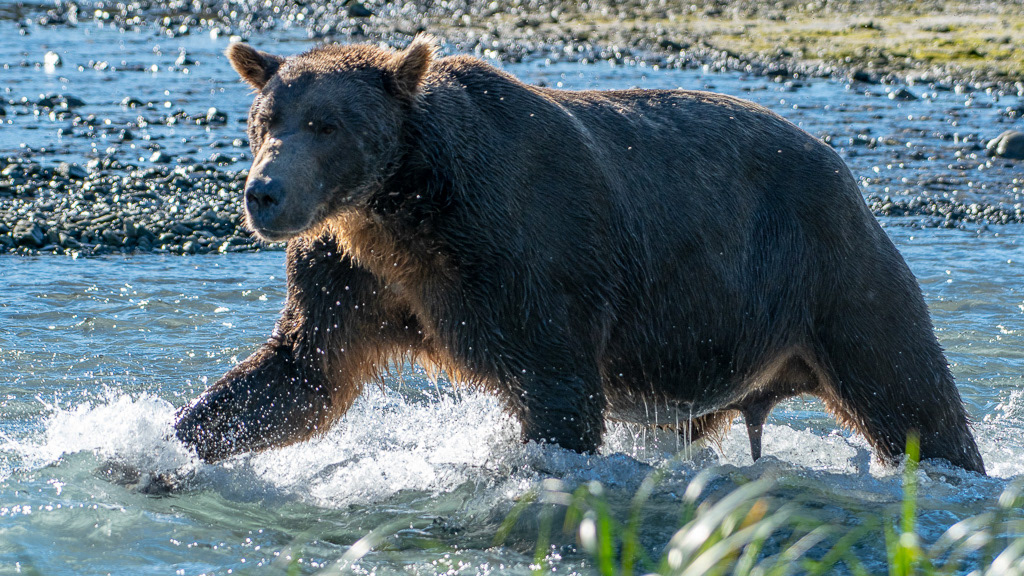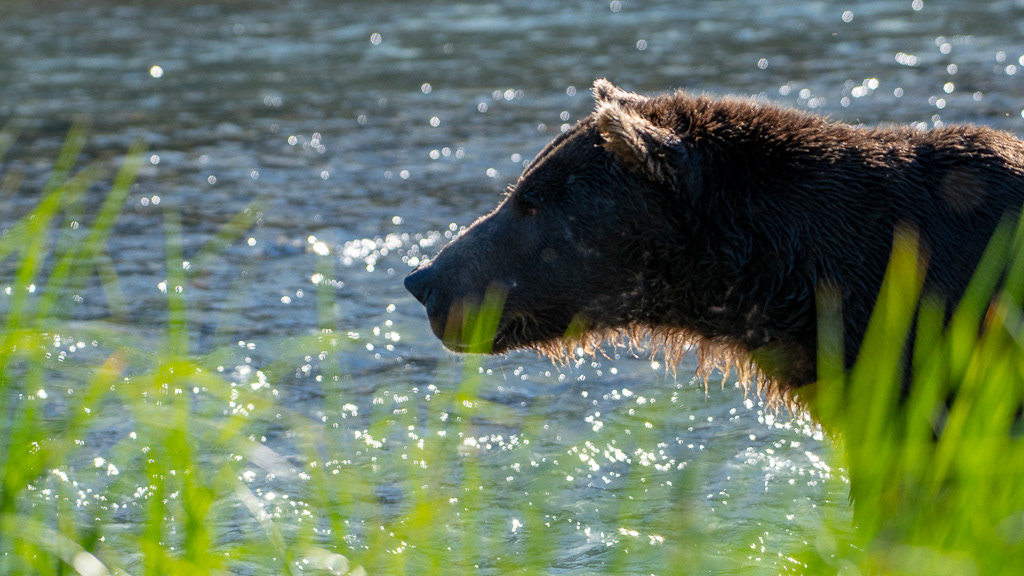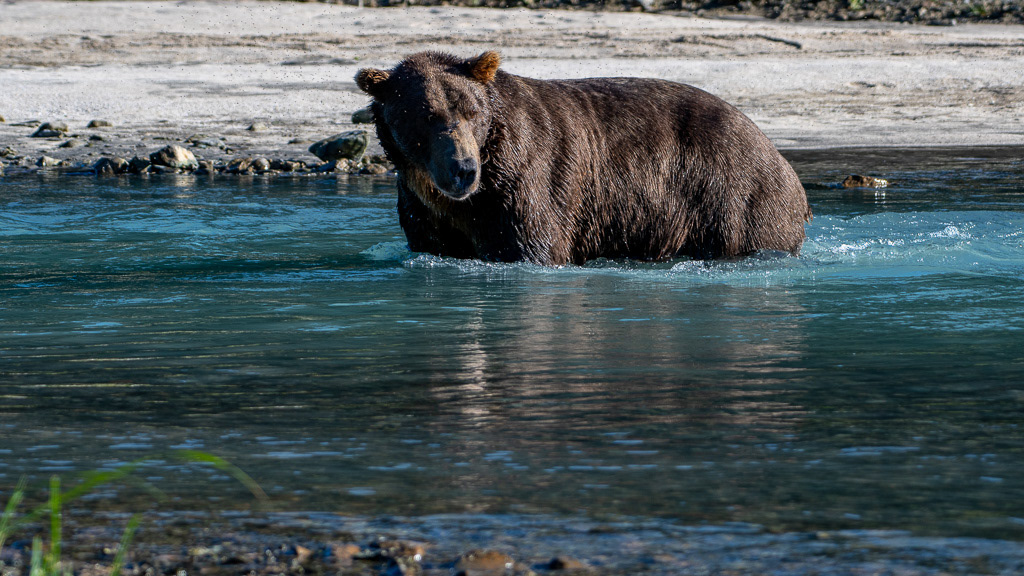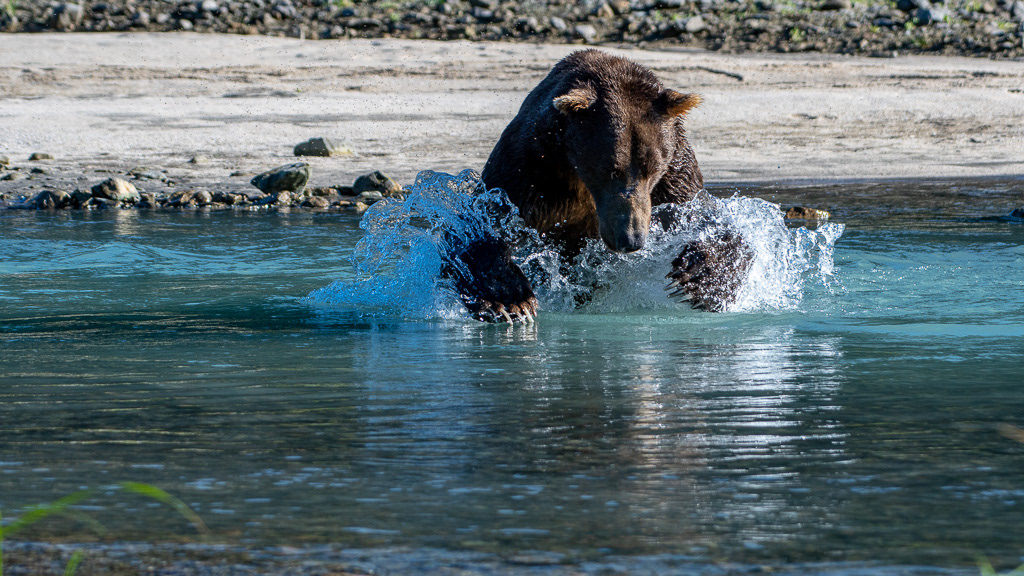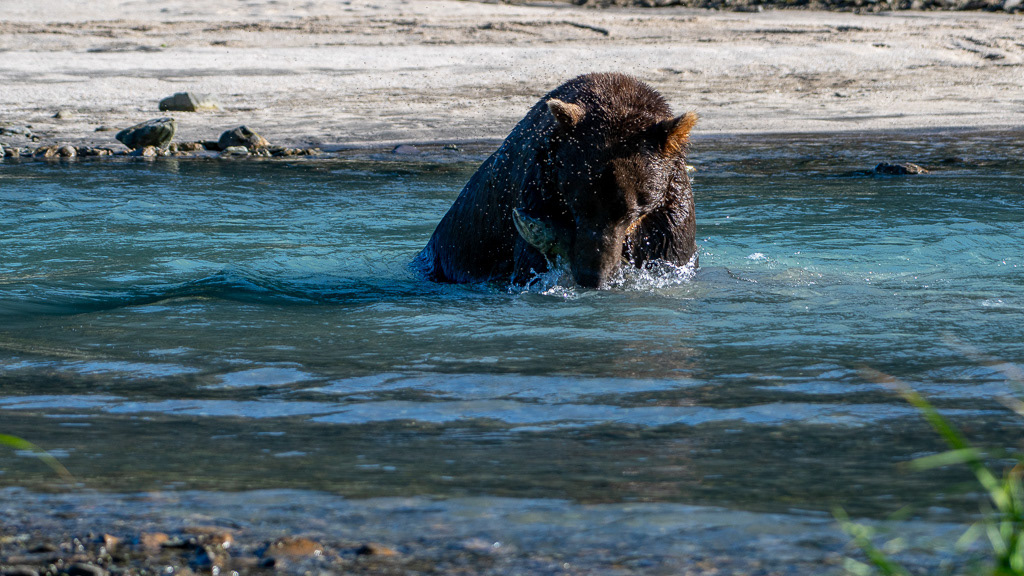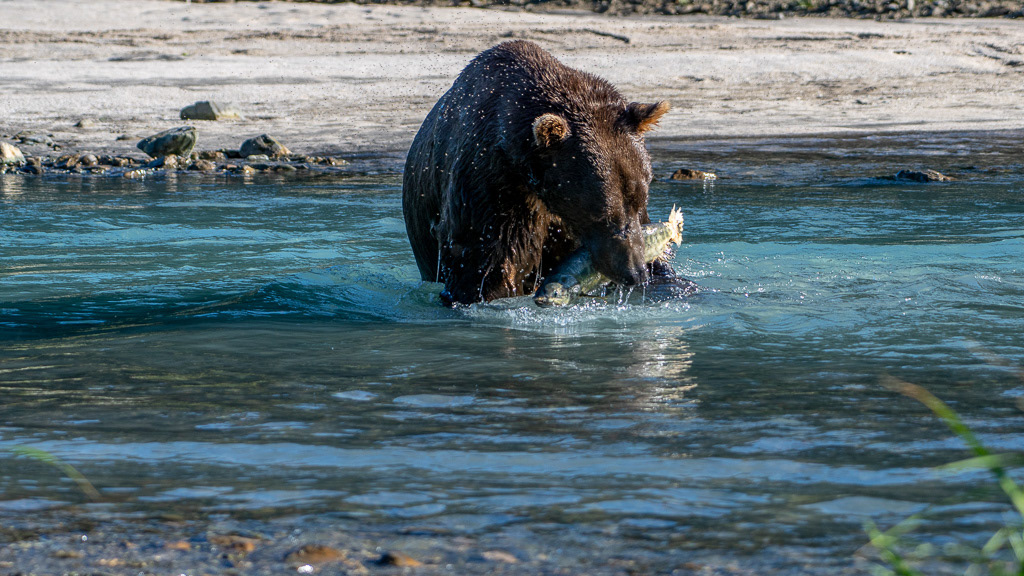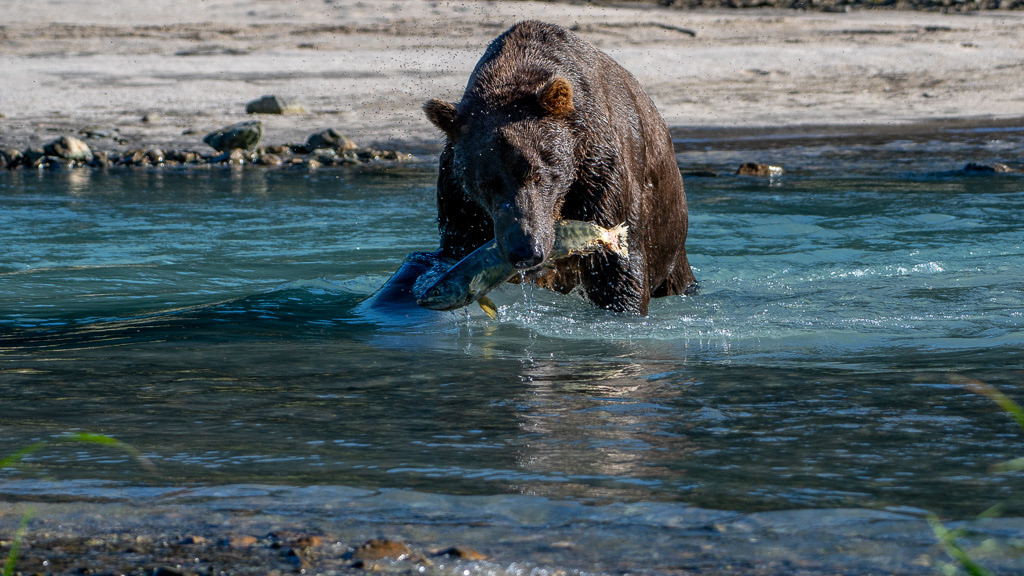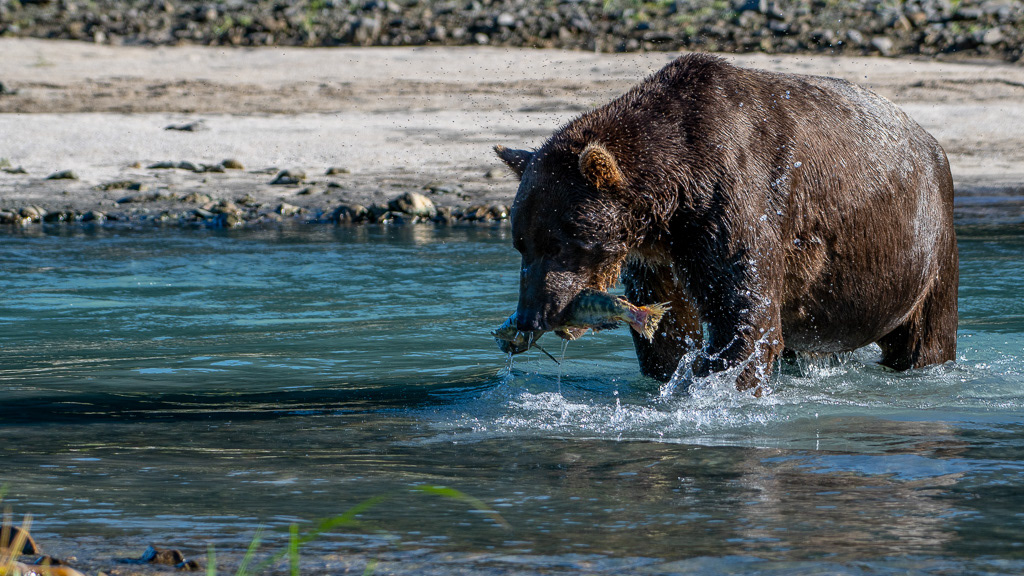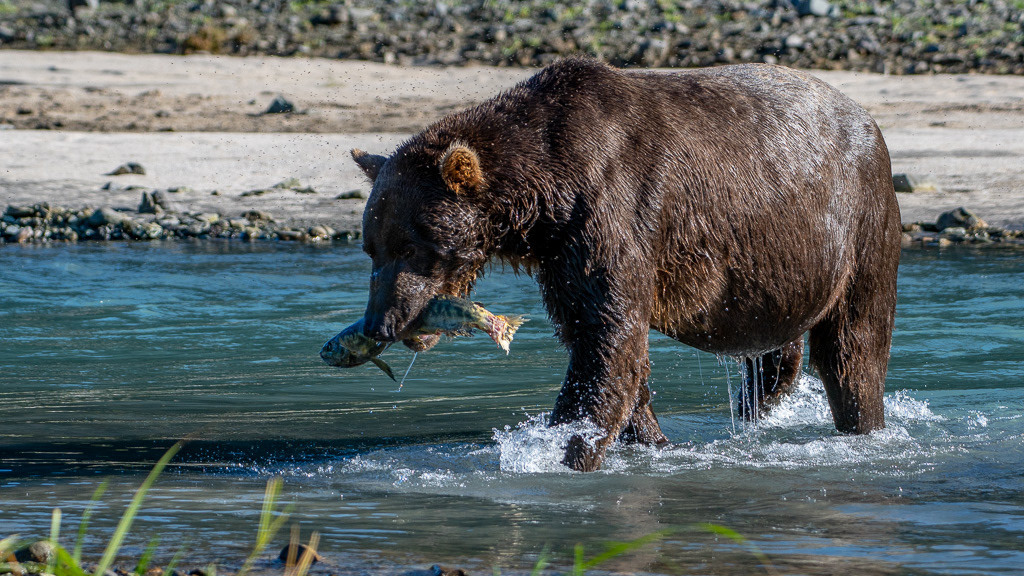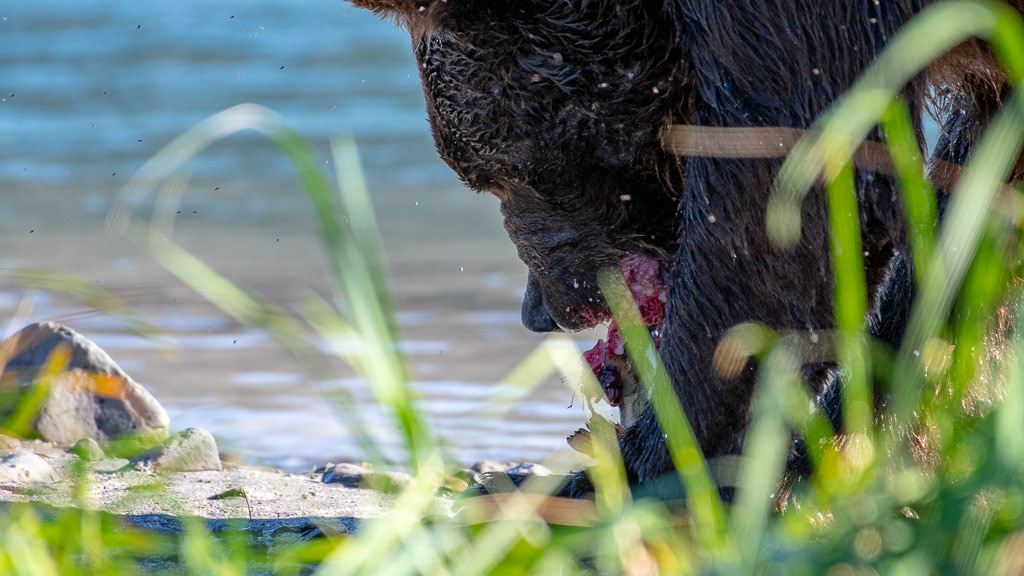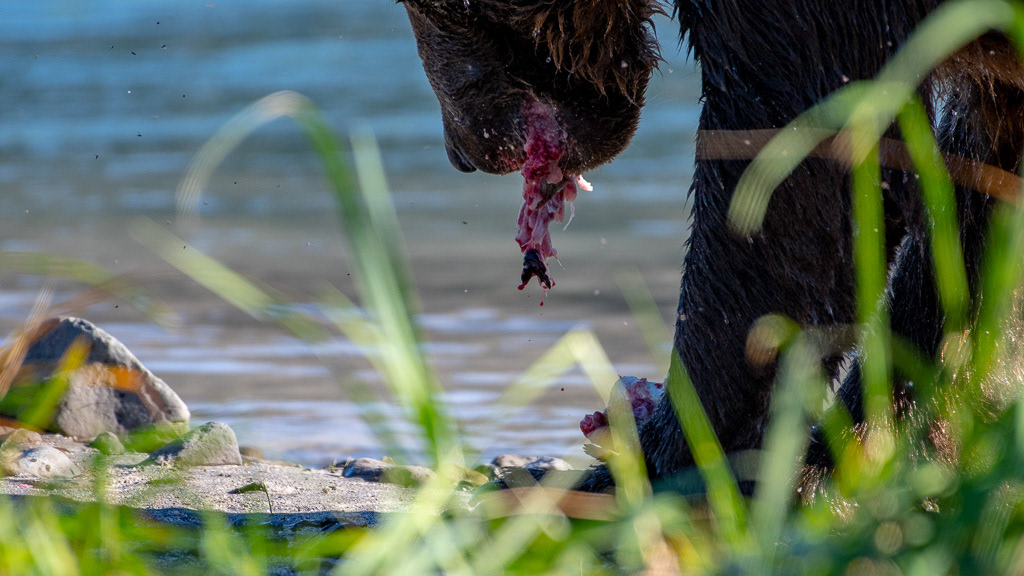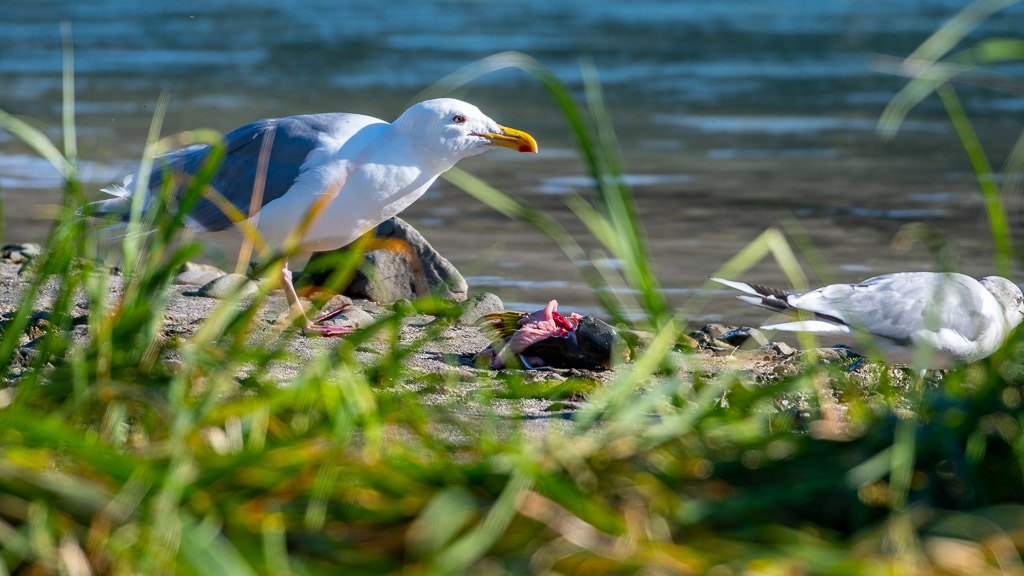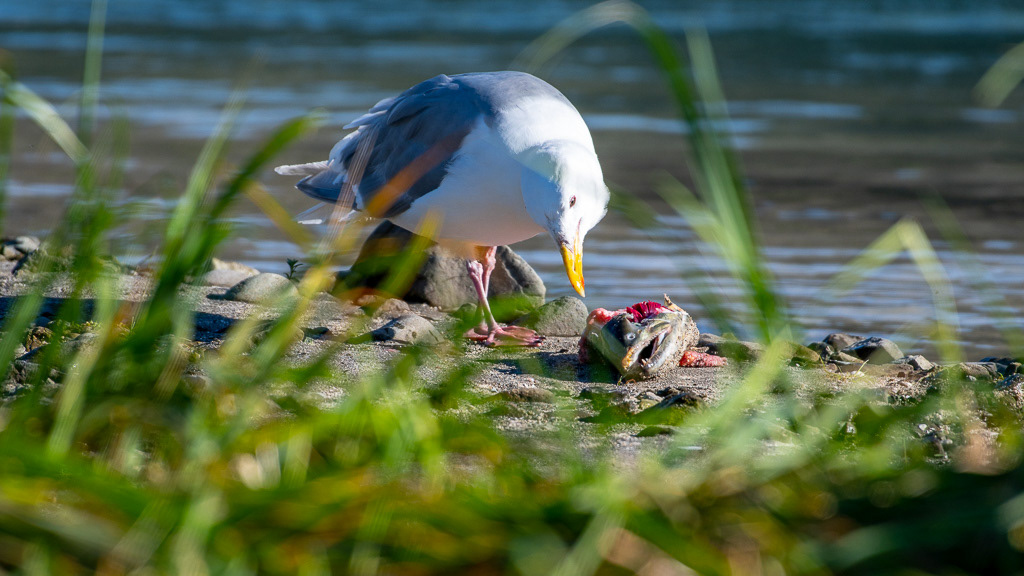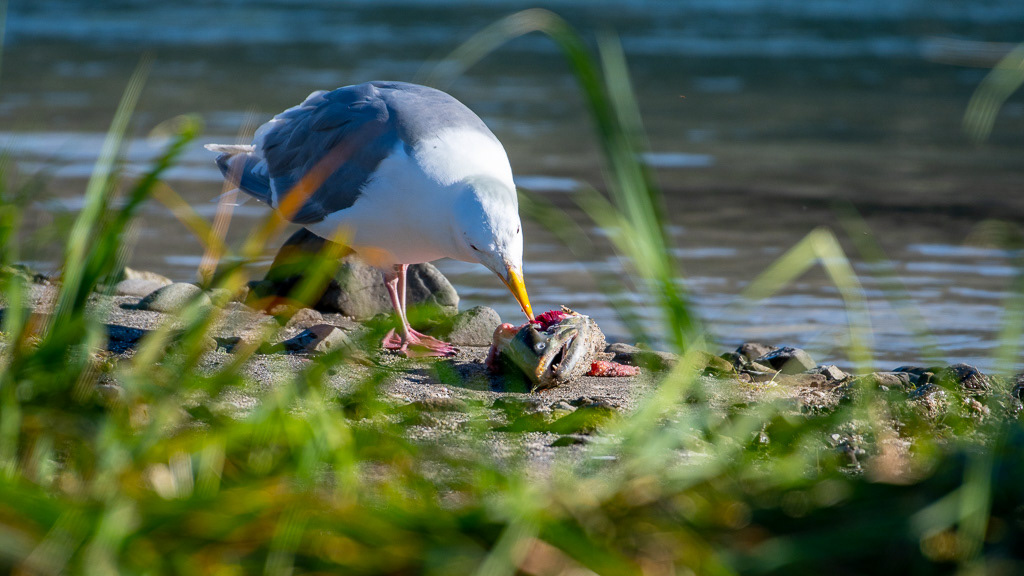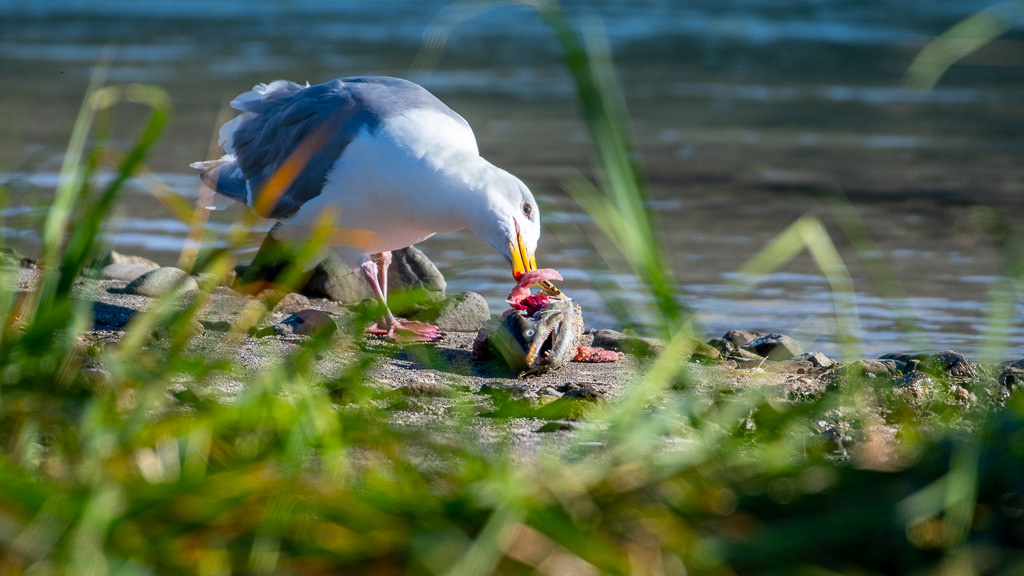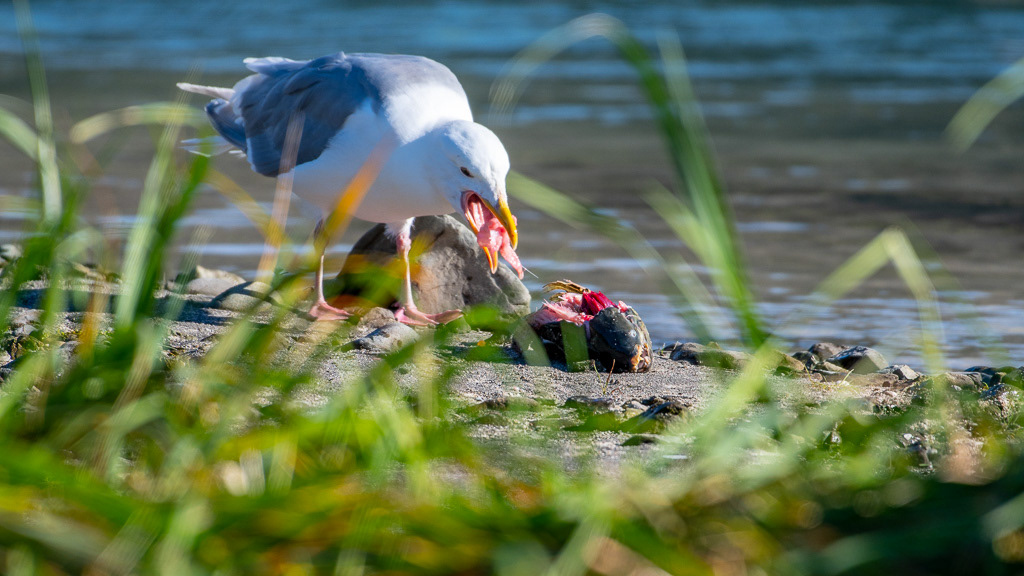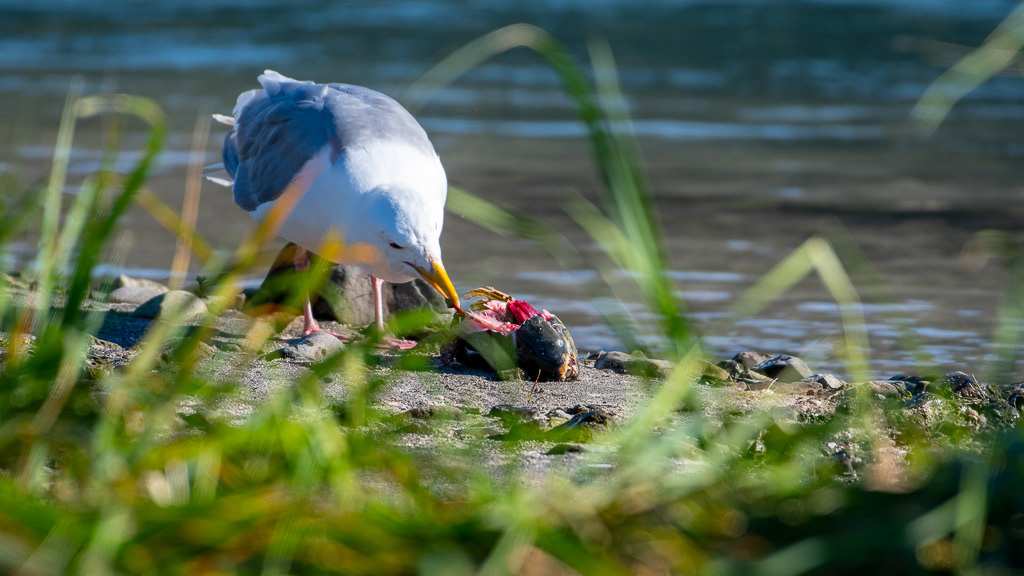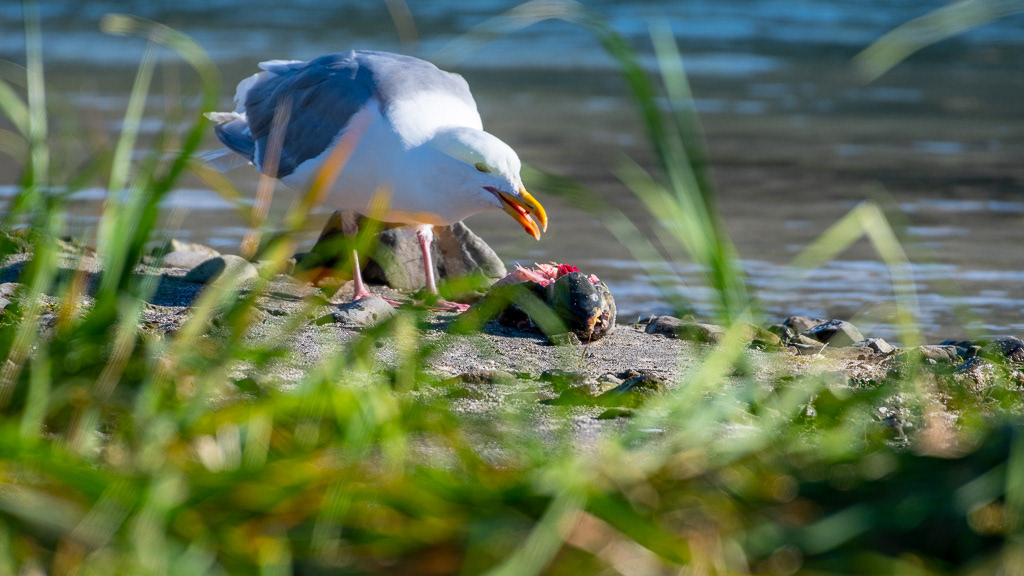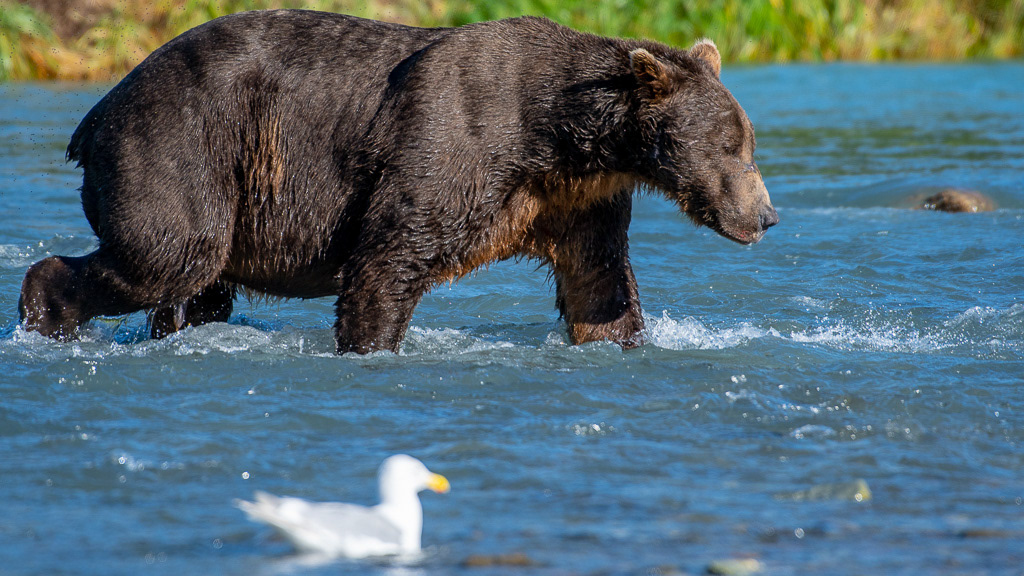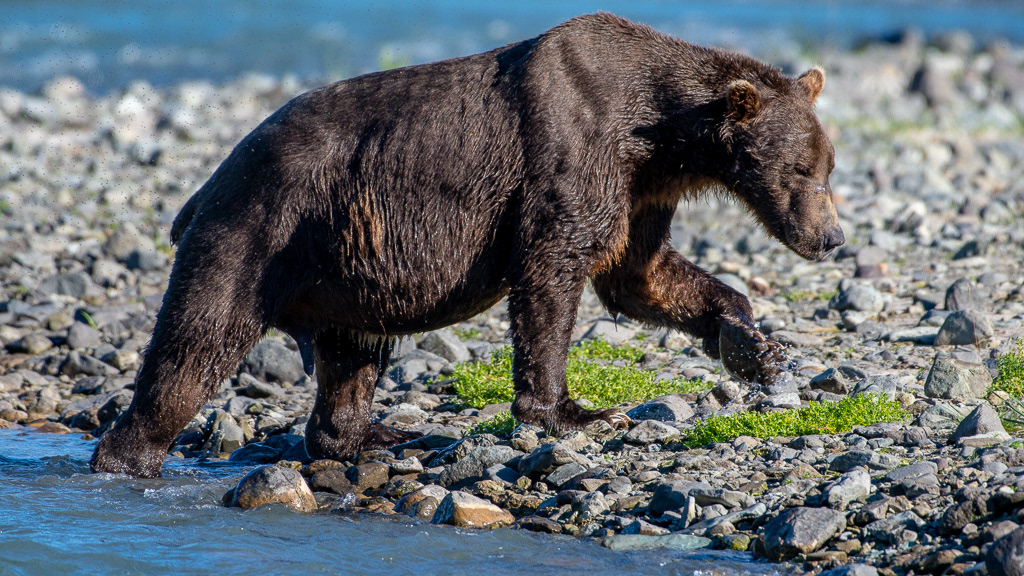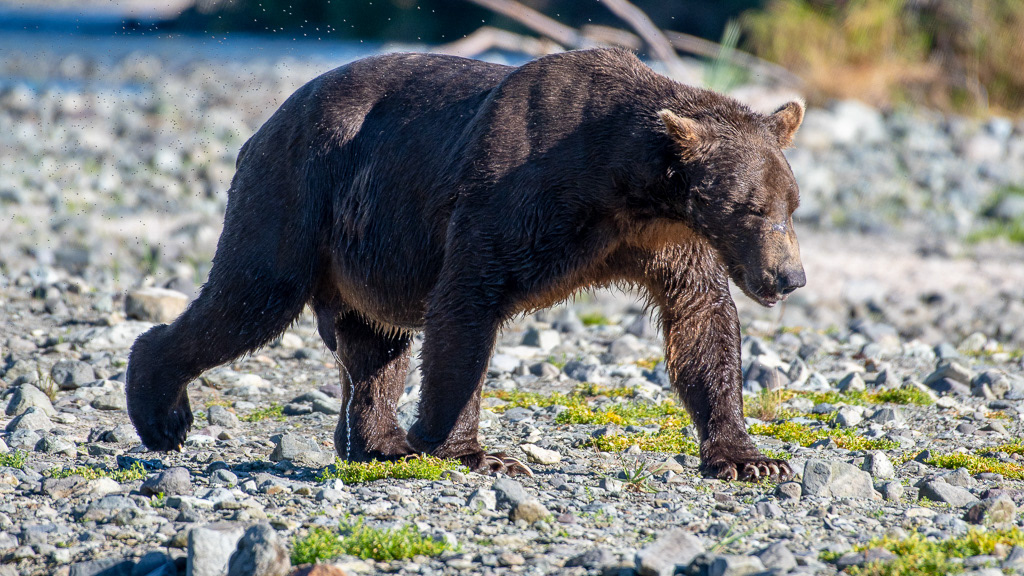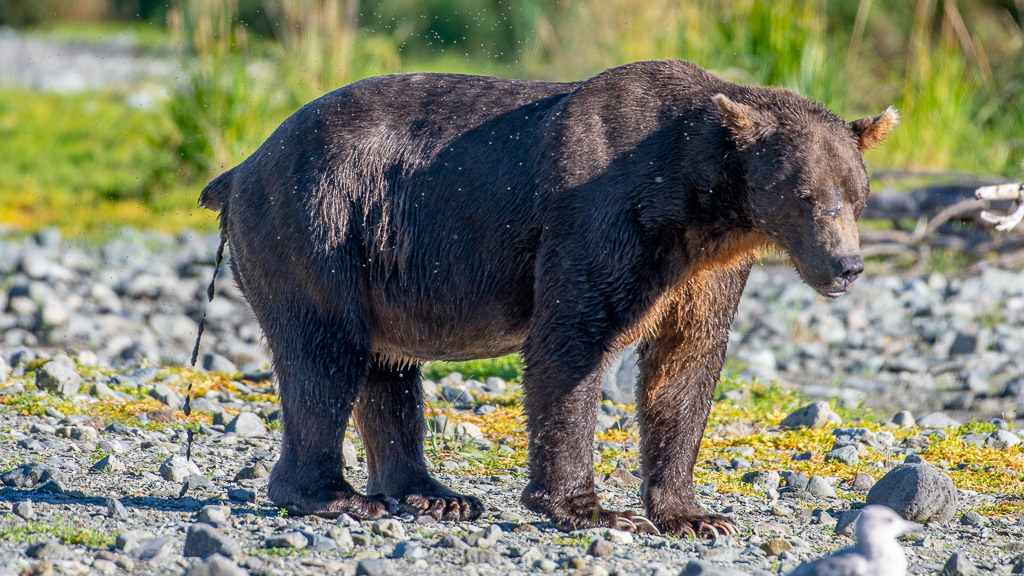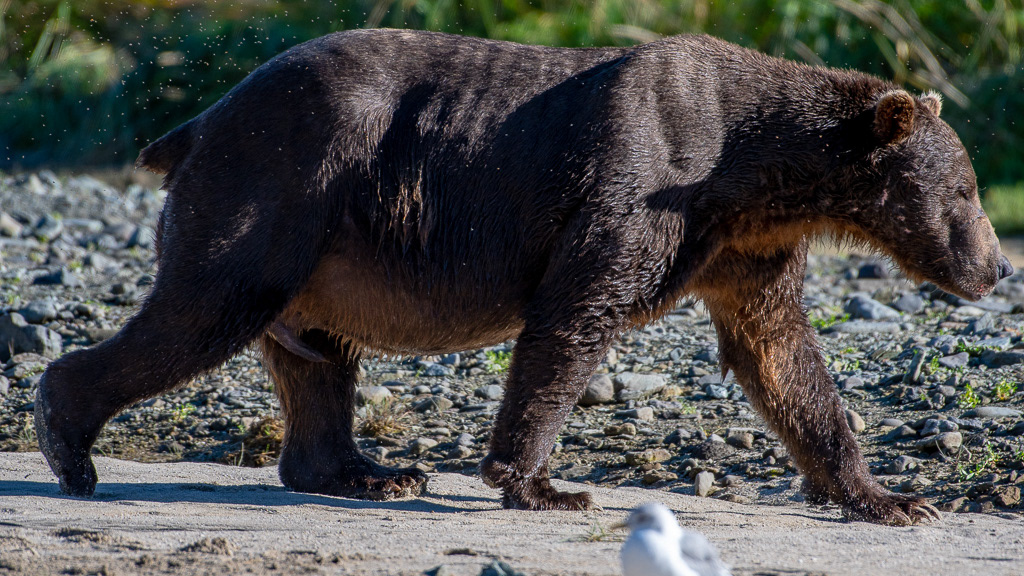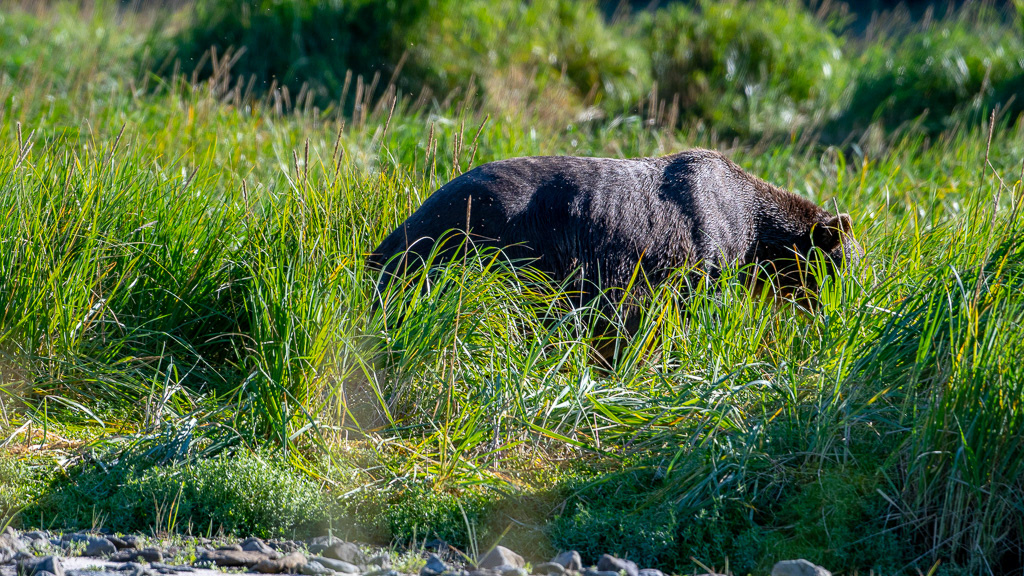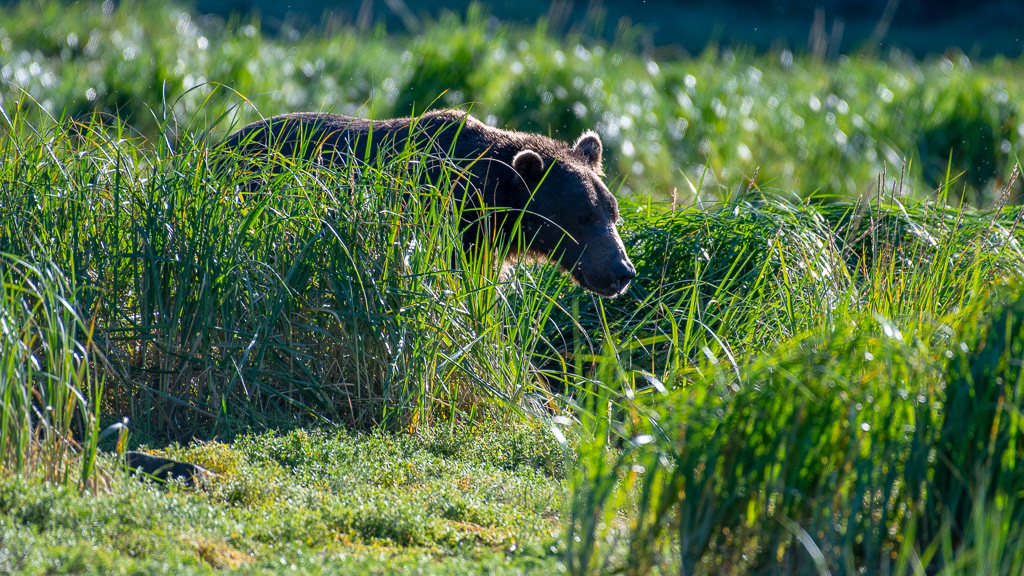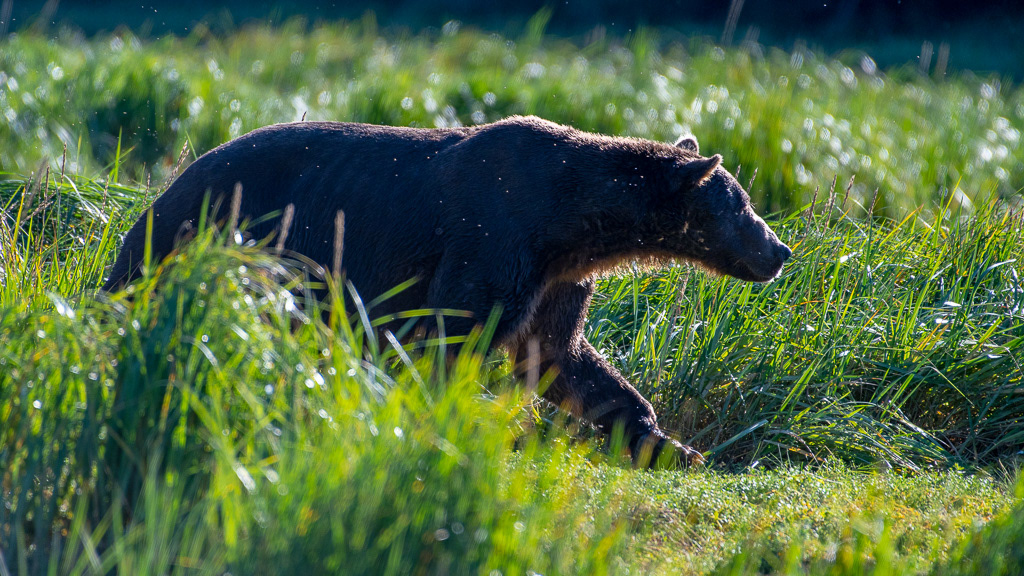 Thao bundled up for bear watching and mosquito avoidance !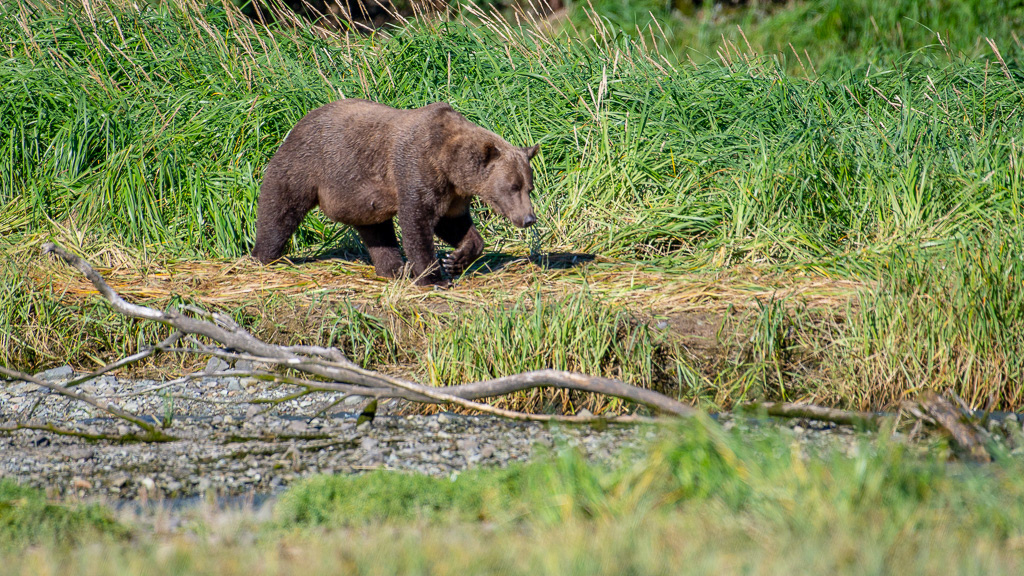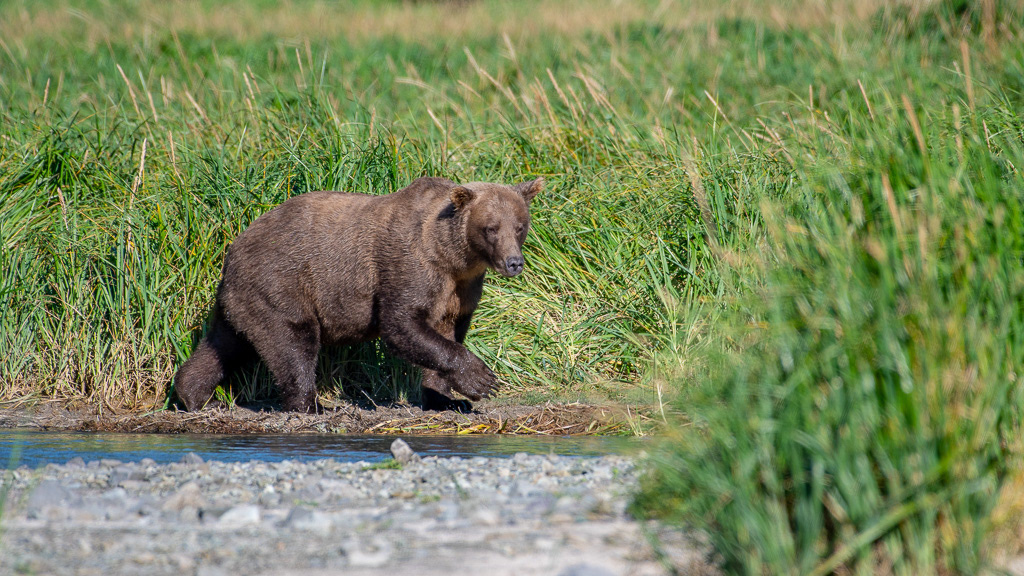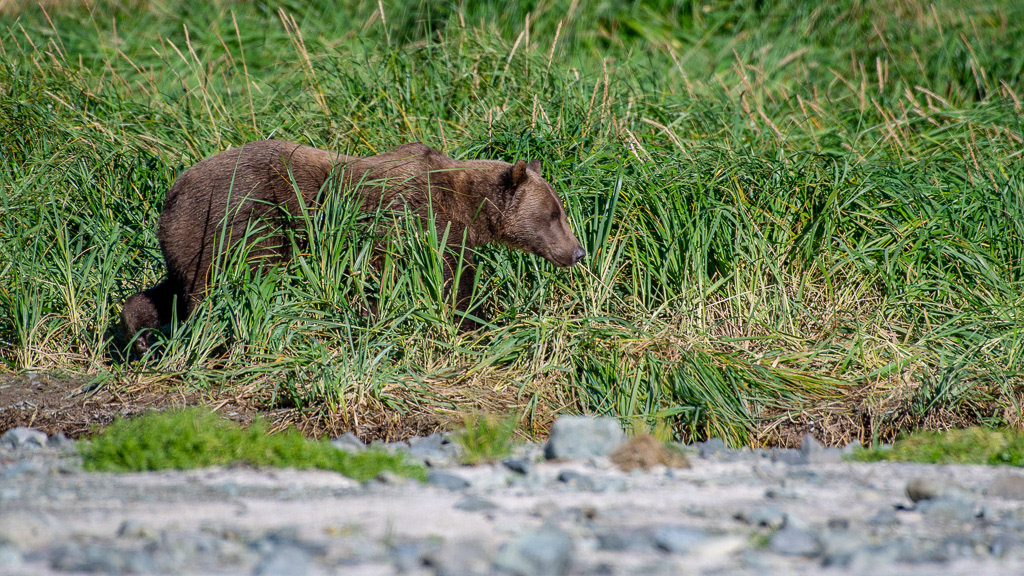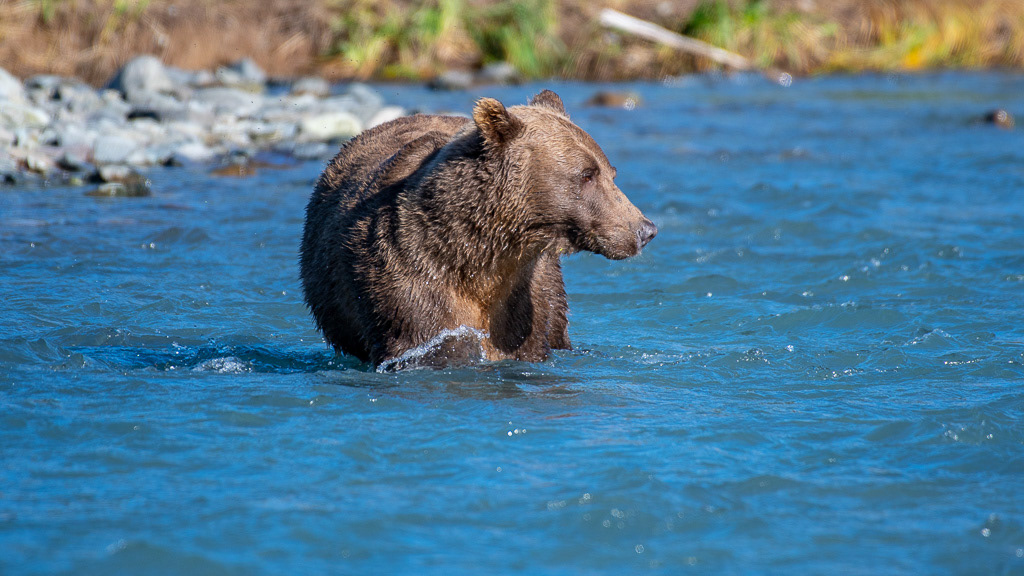 Big guy coming close, but he prefers salmons to Thao !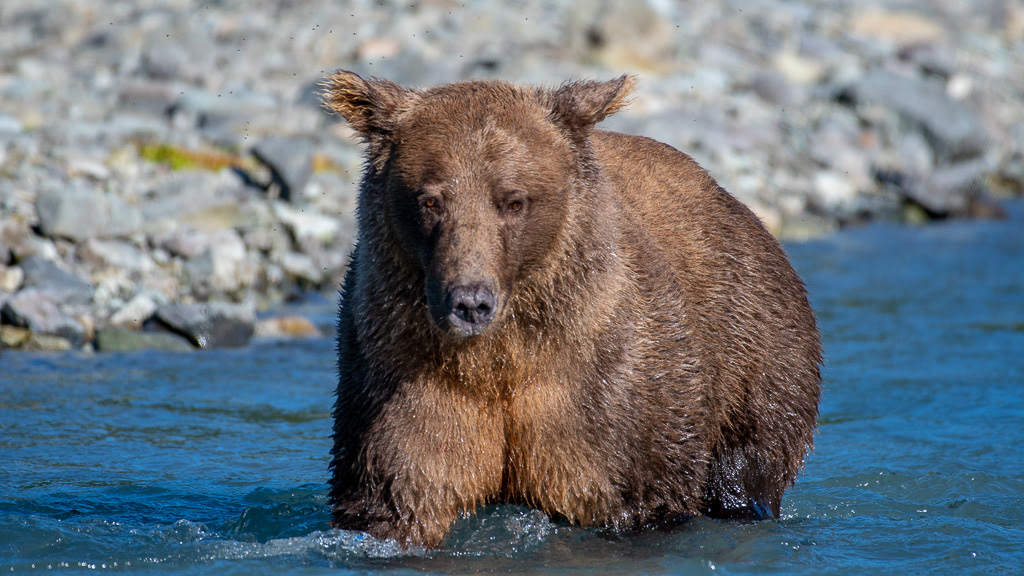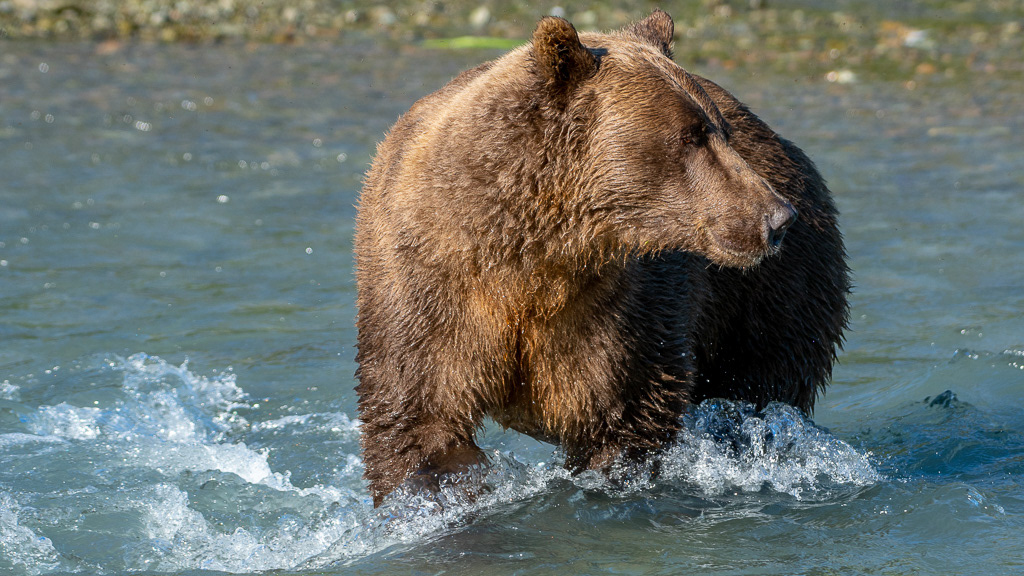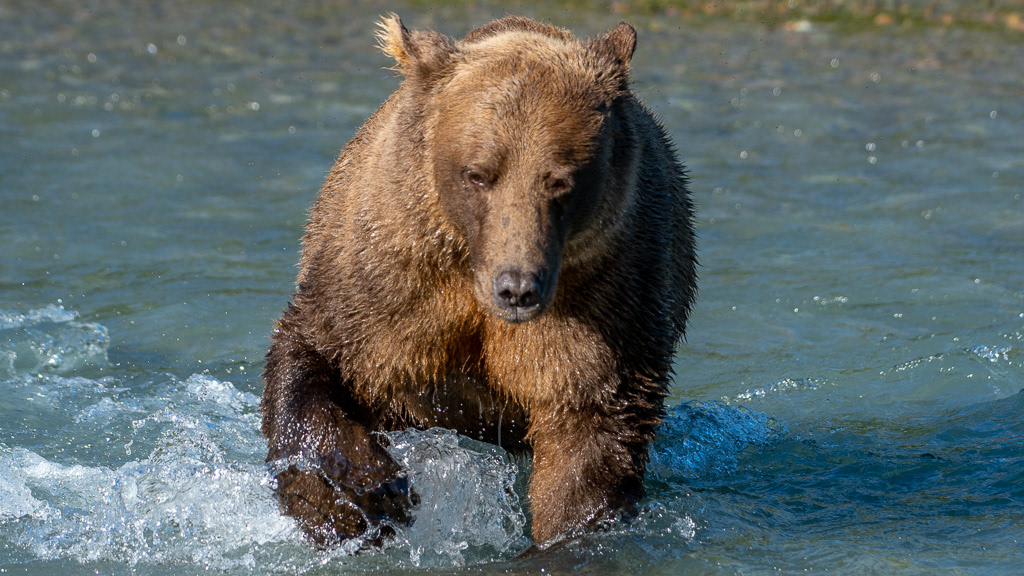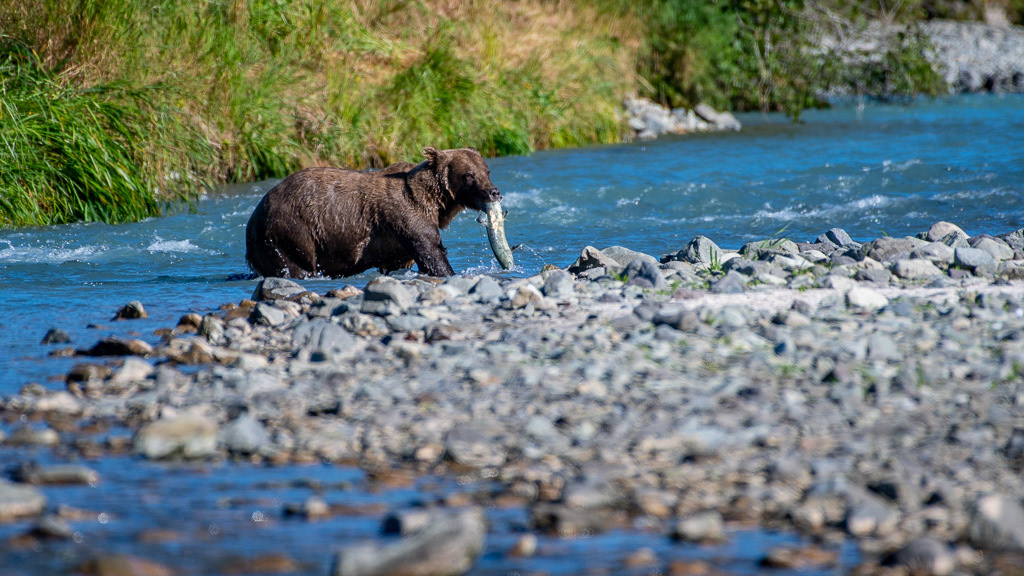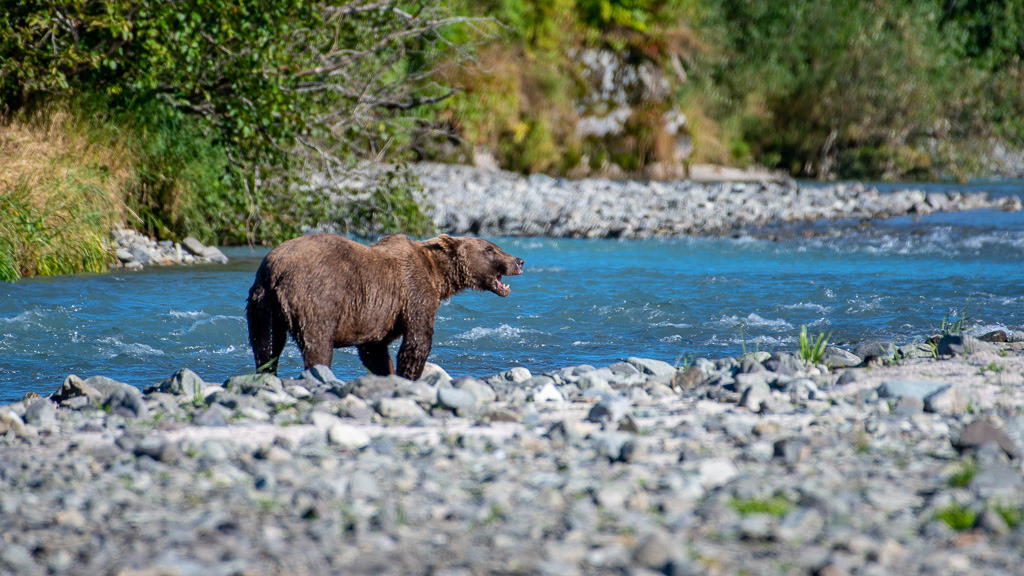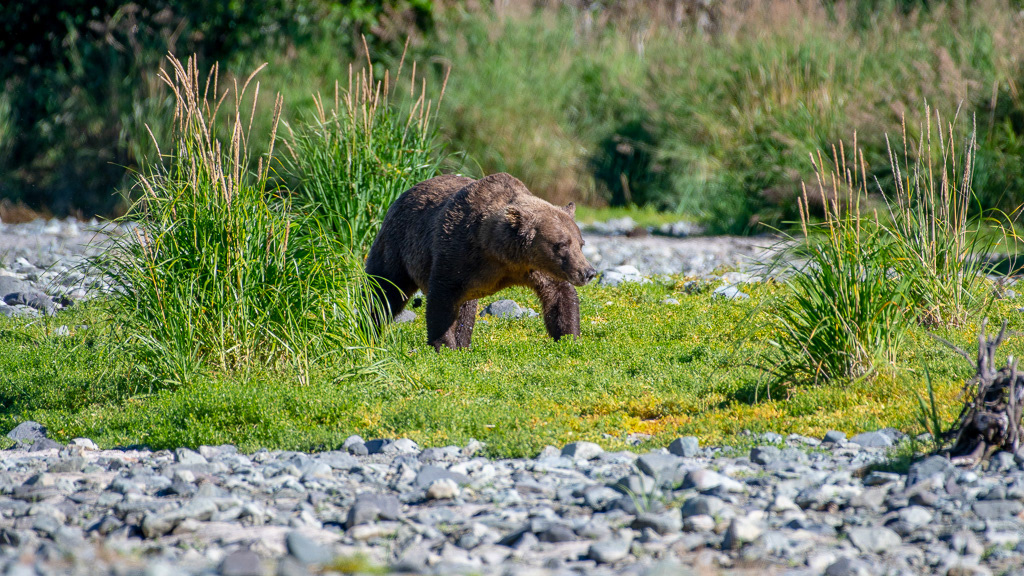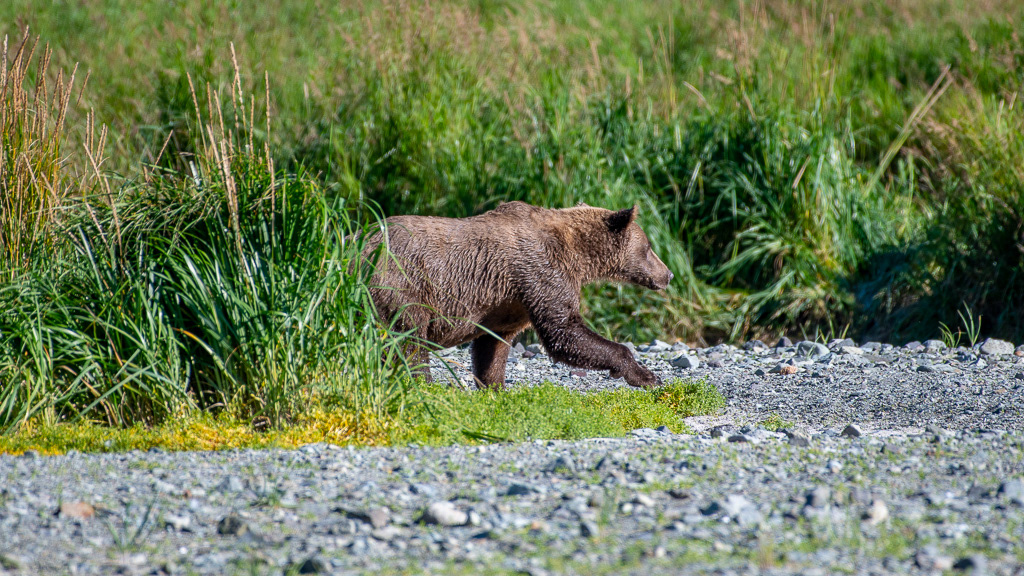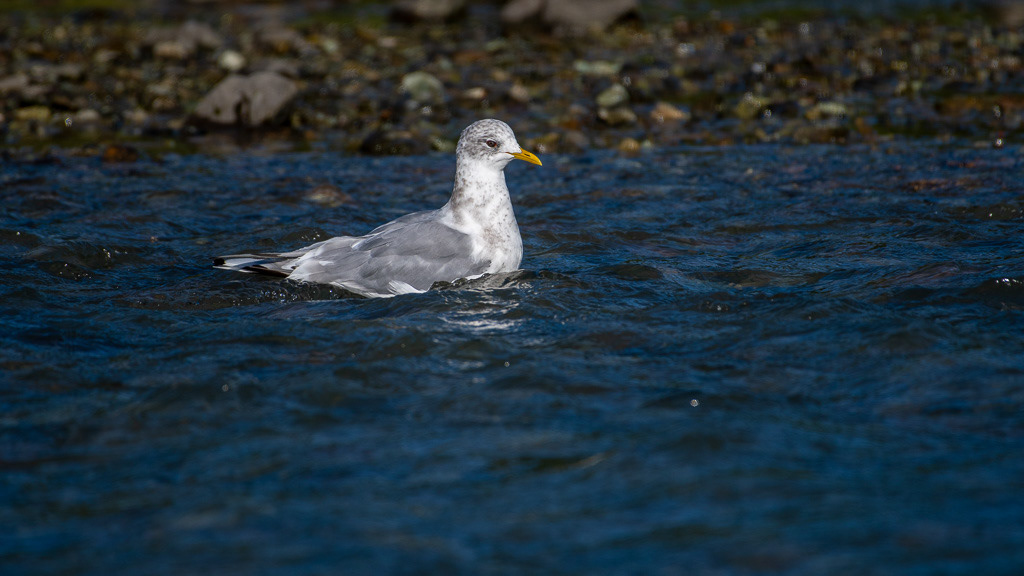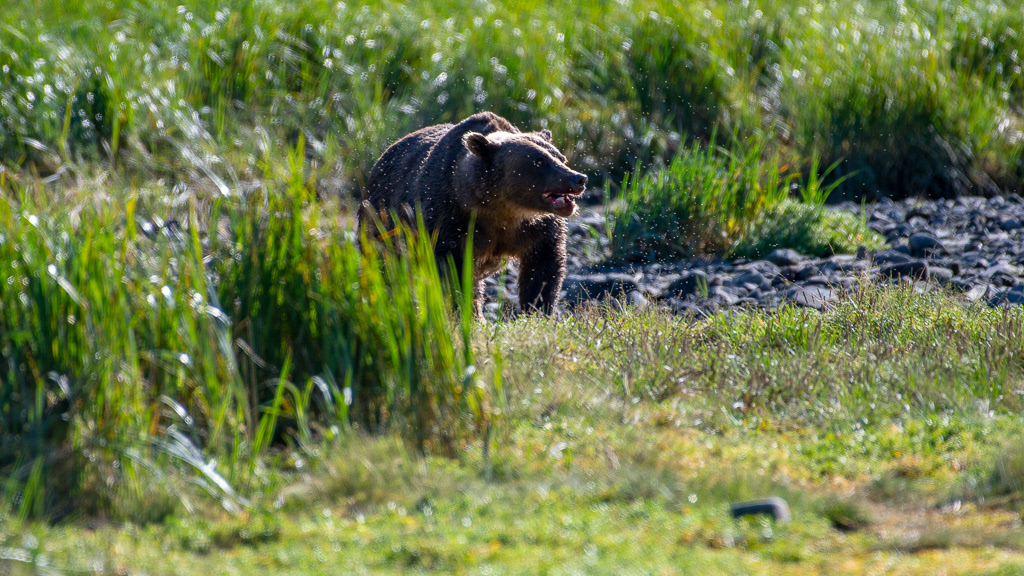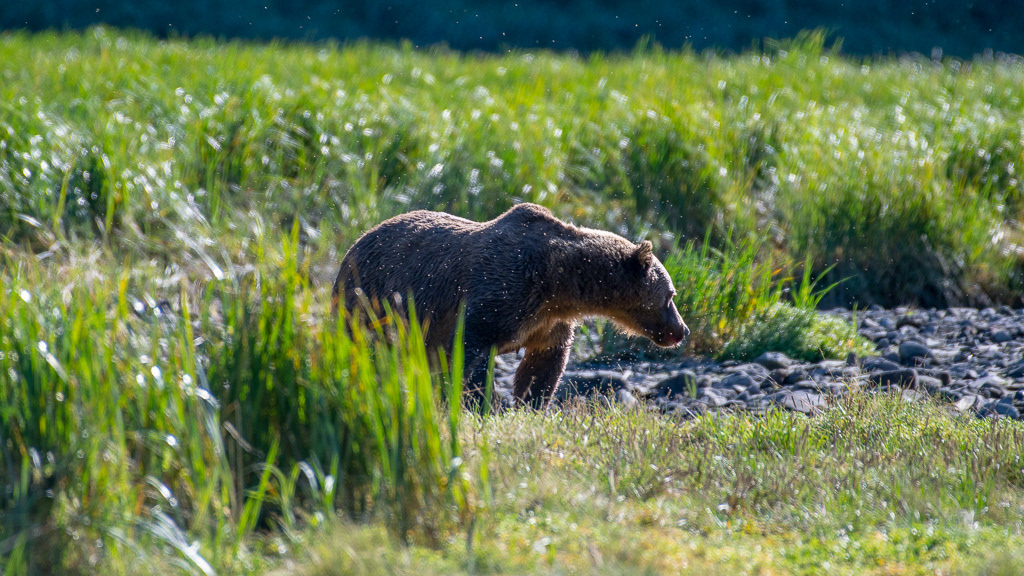 They don't pay attention to me ! I could sneak on them !