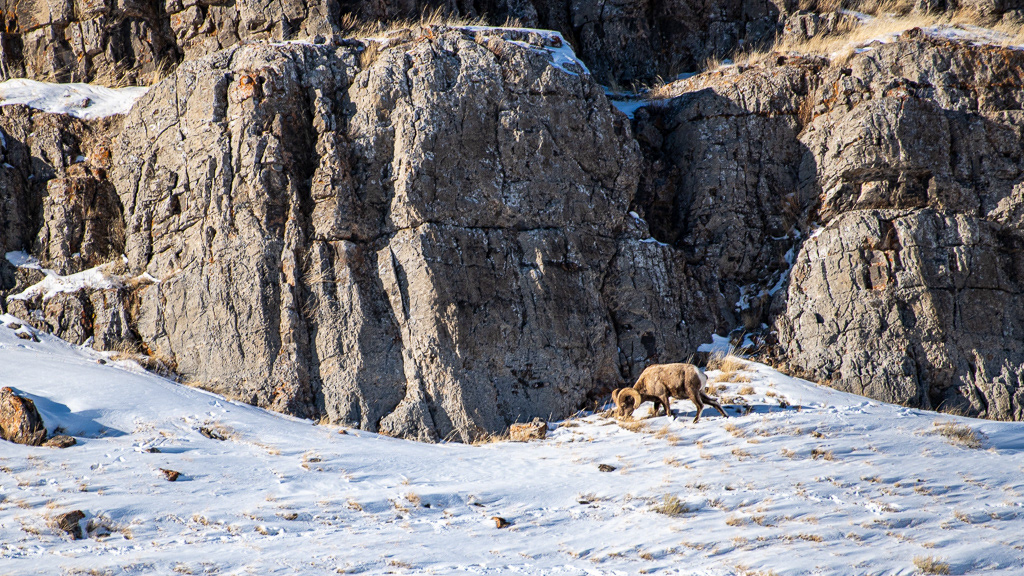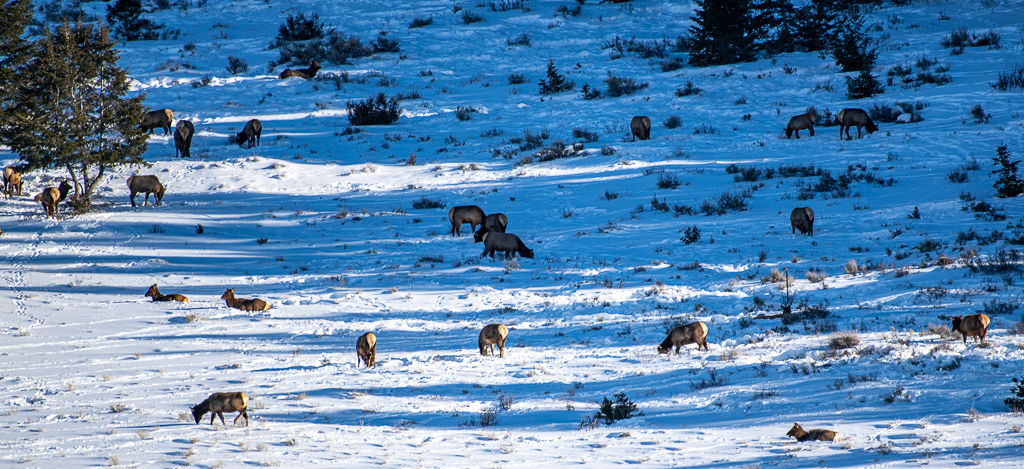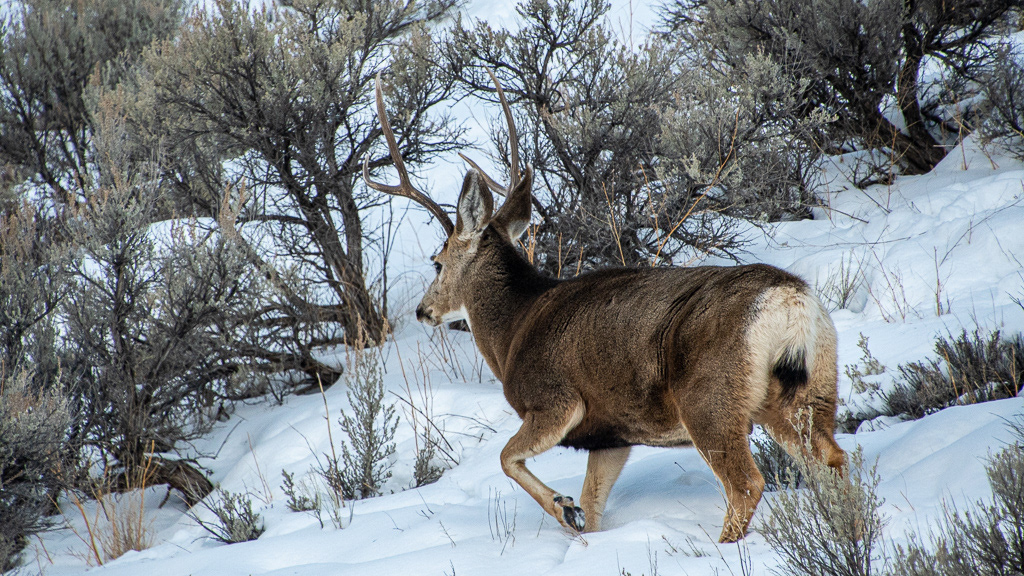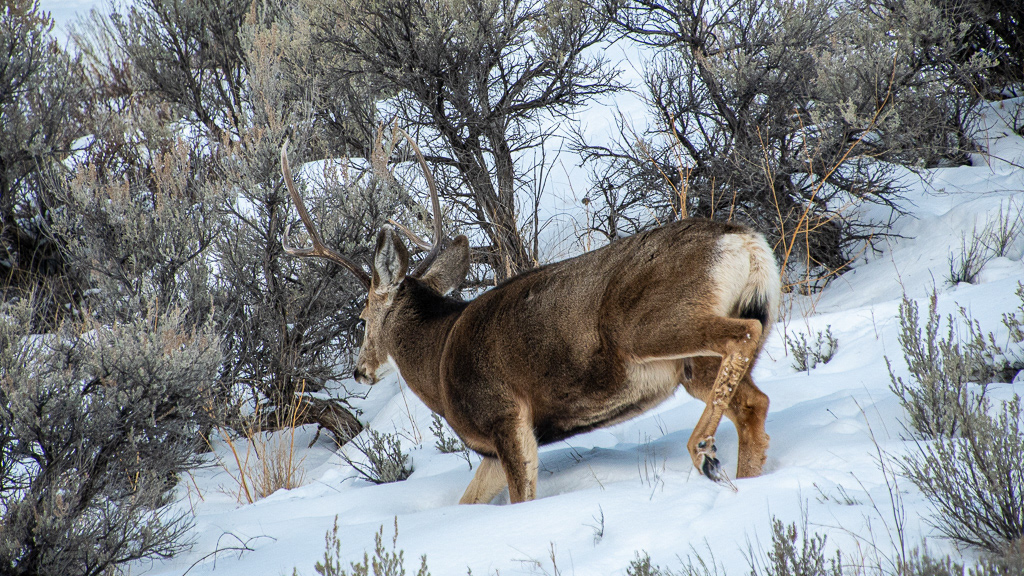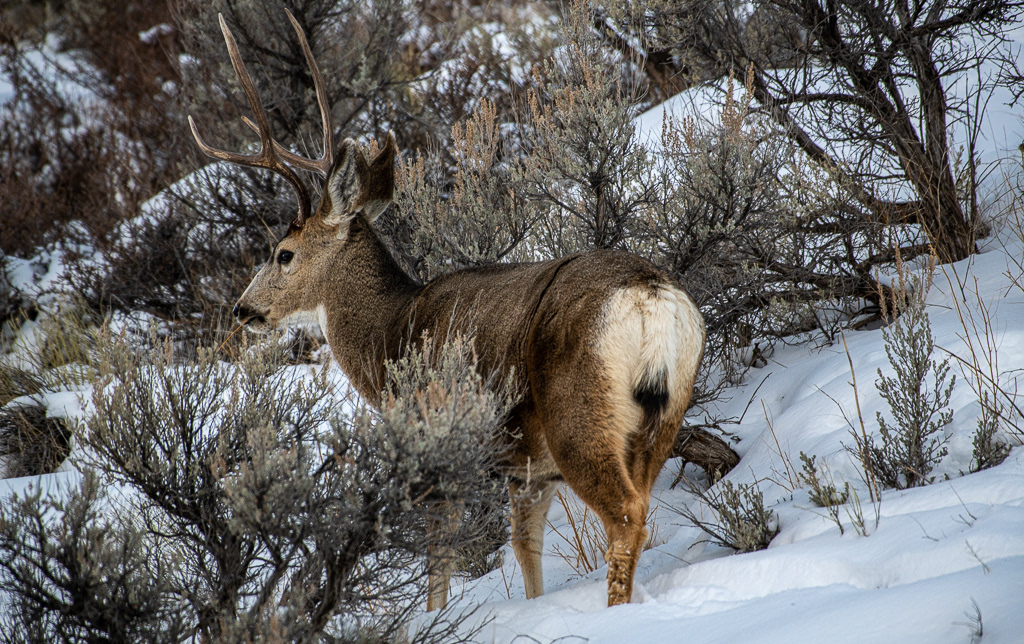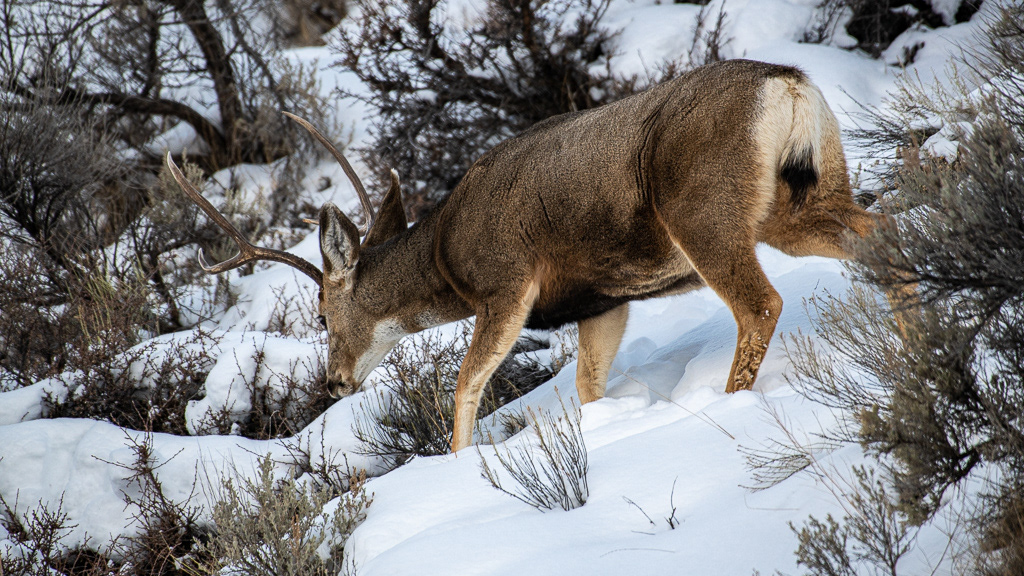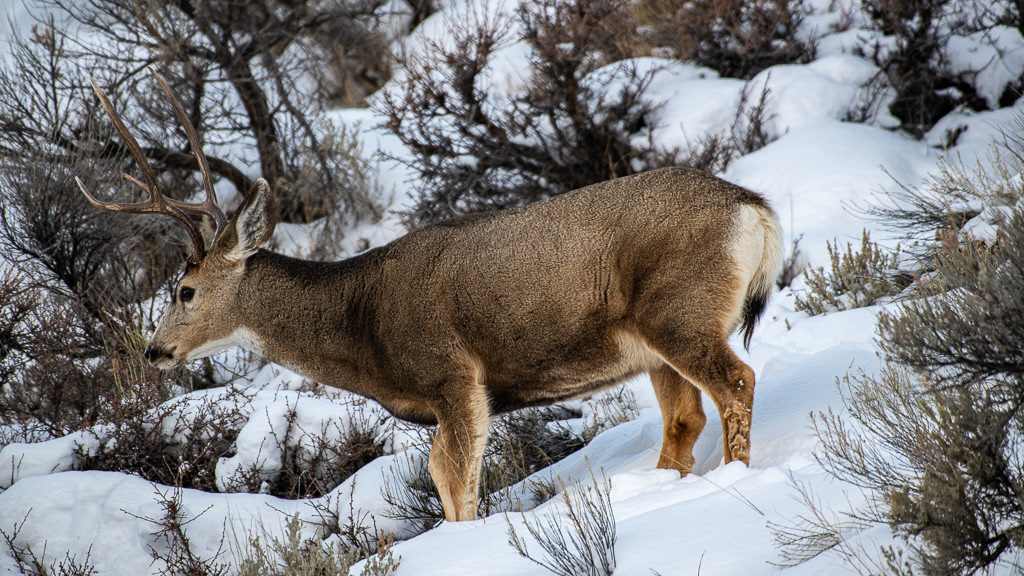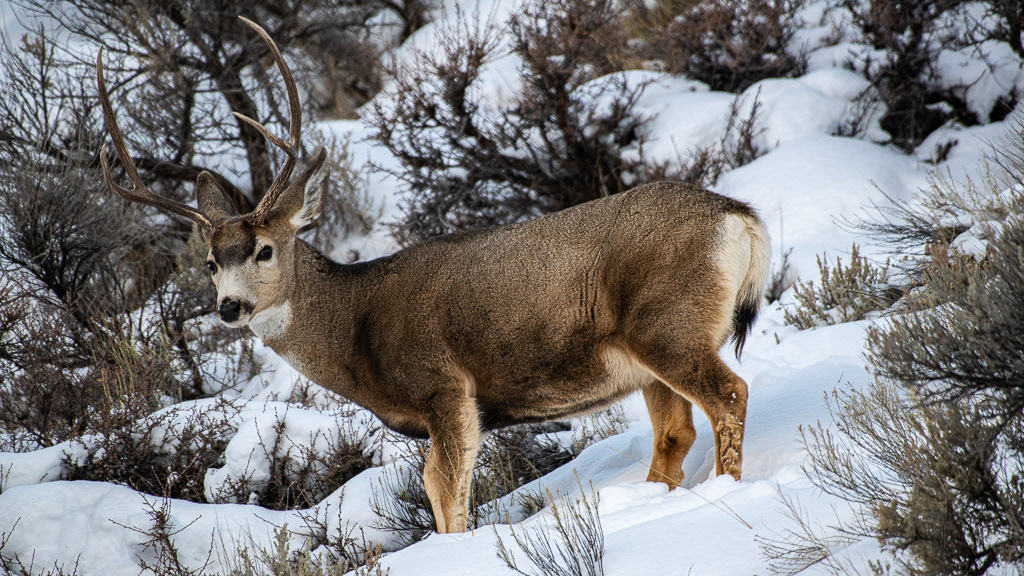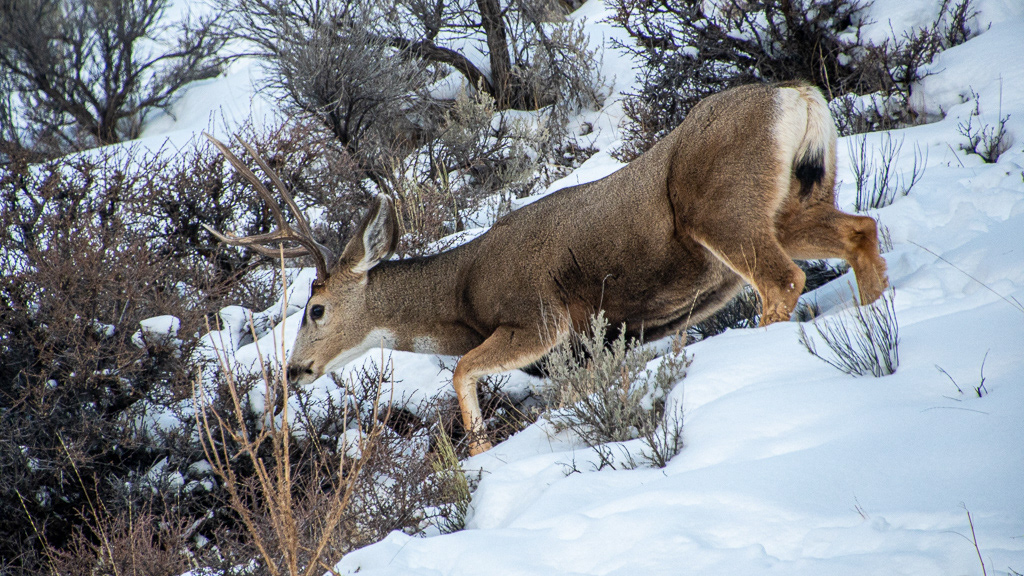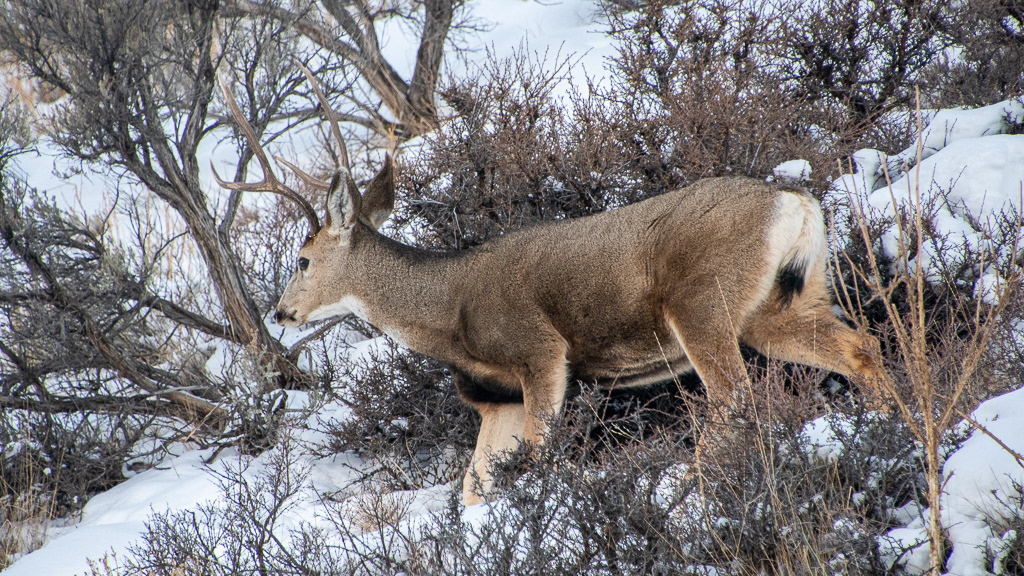 After a few minutes we found there was a more senior bull ahead !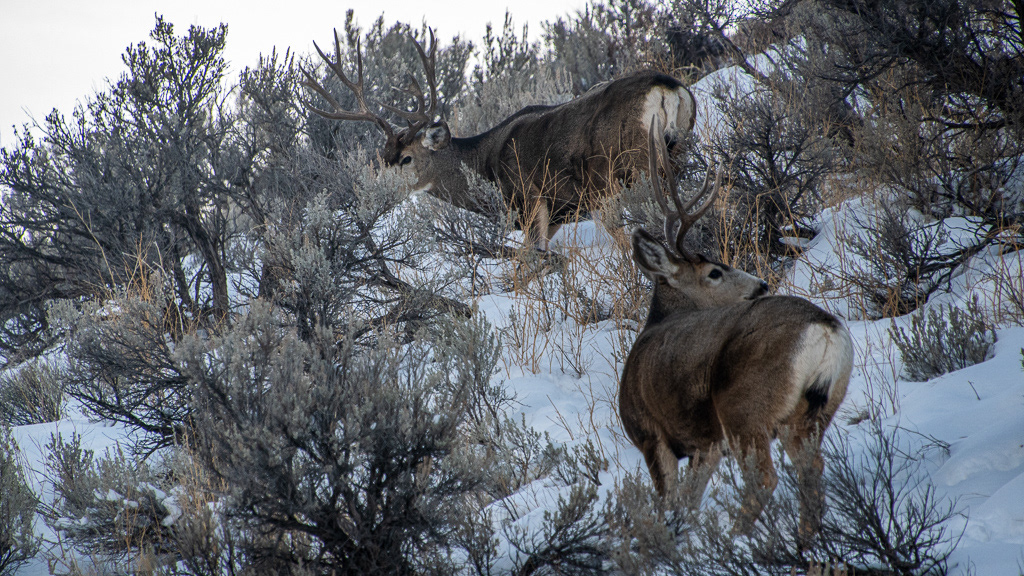 Thao had seen "some red cars" in the refuge, which sounded strange as there were no roads. Actually the park service runs some horse drawn sleighs. The next pictures are taken from one of them. By now the nice sunshine was gone and it was snowing pretty hard !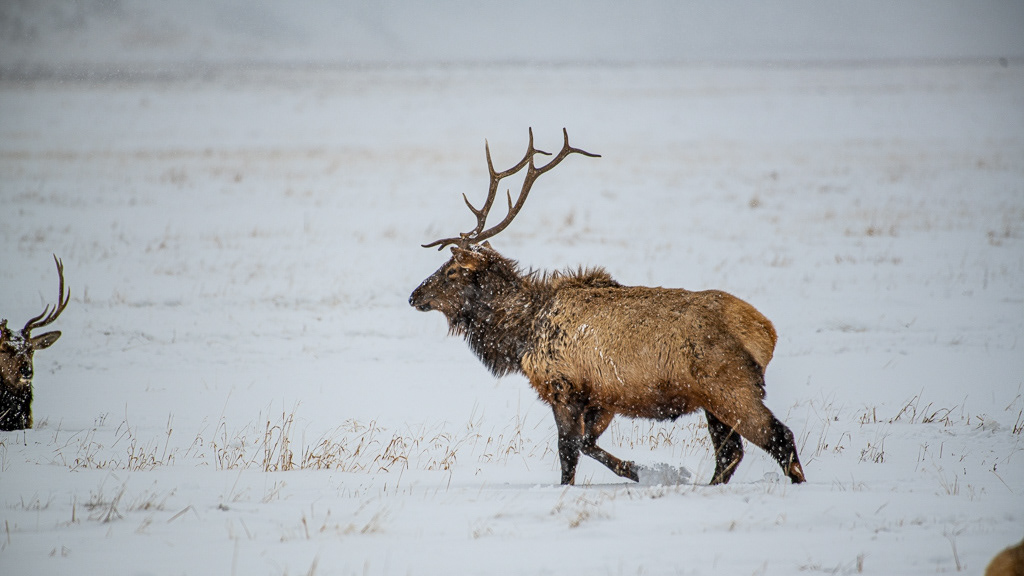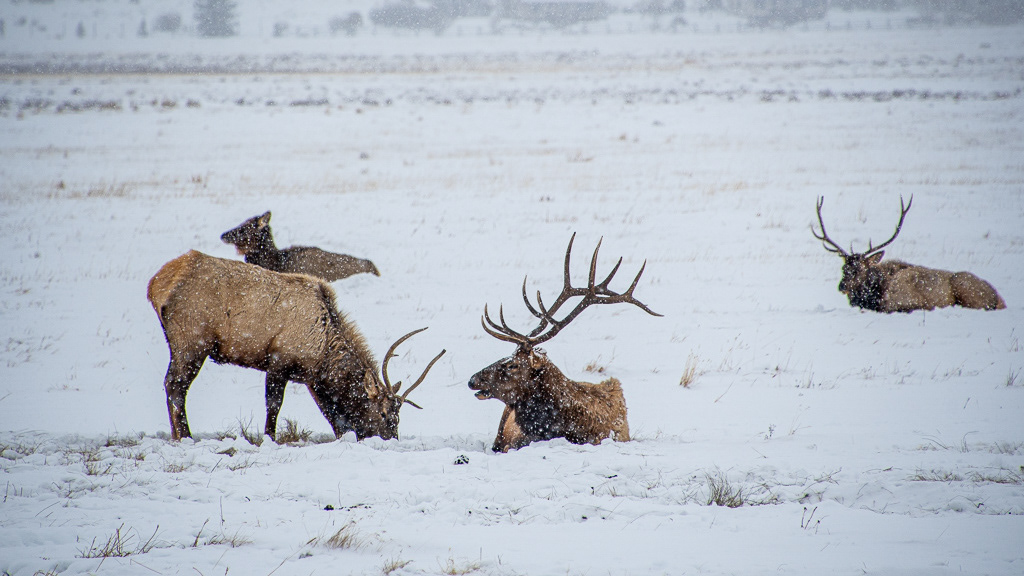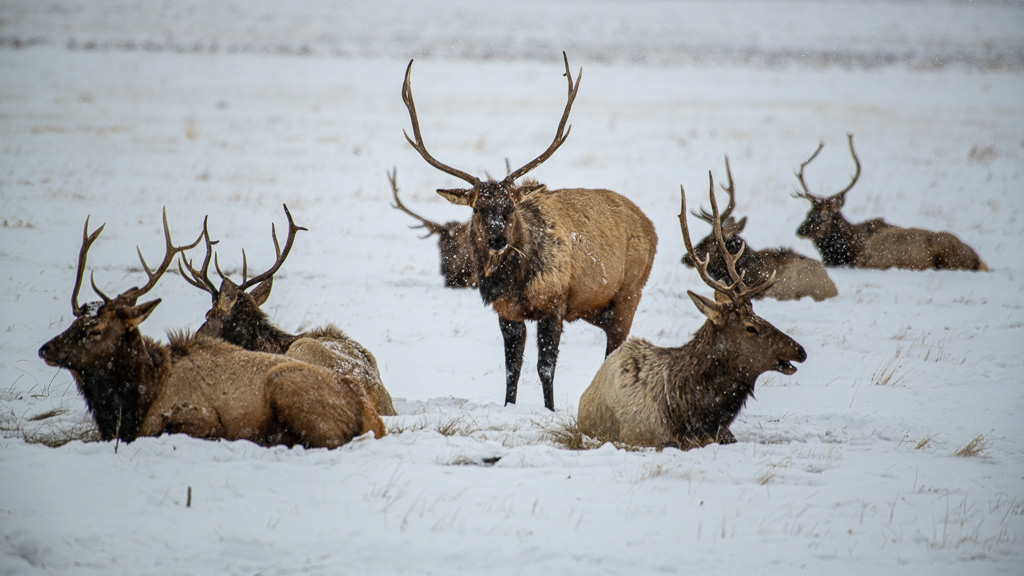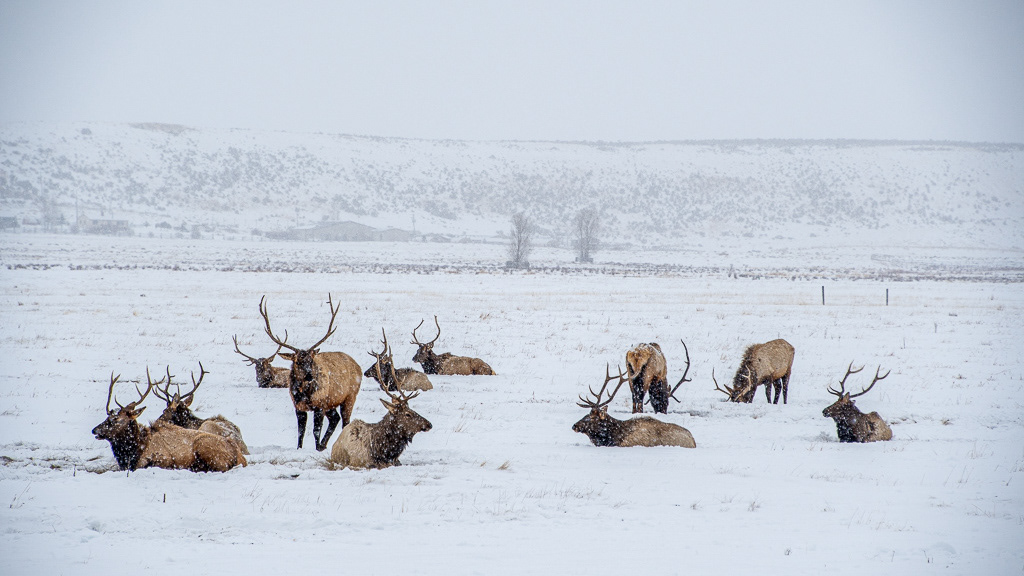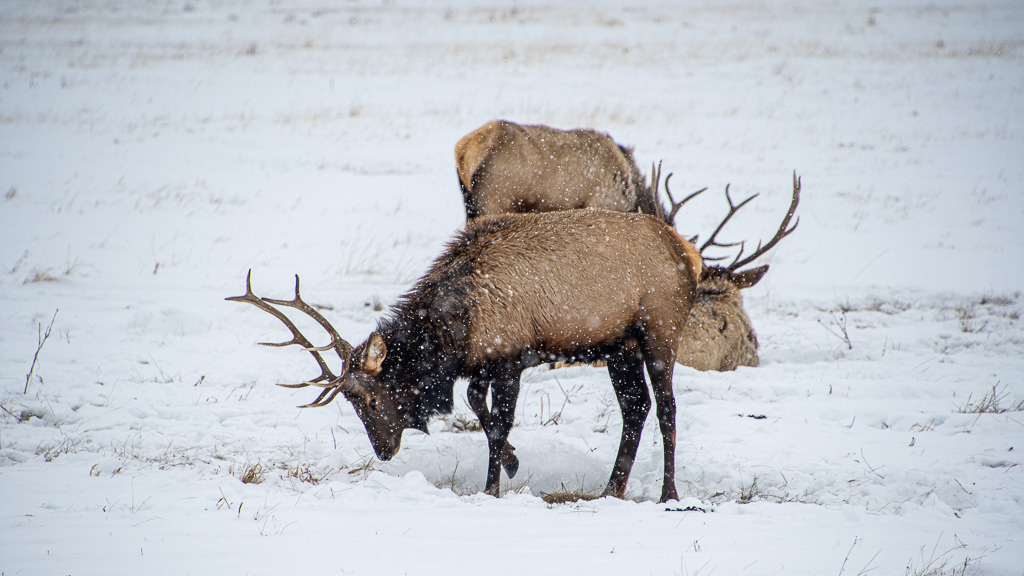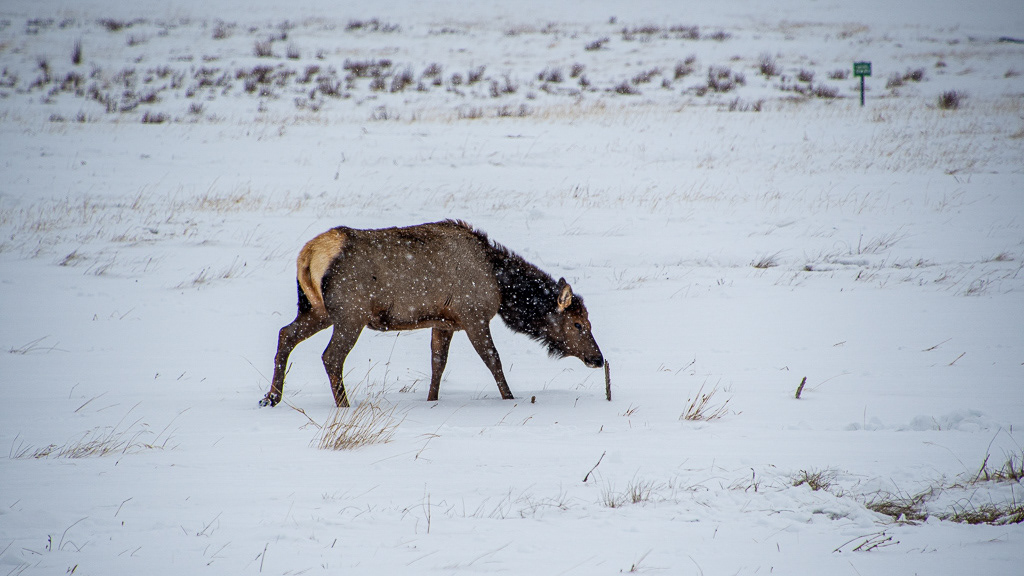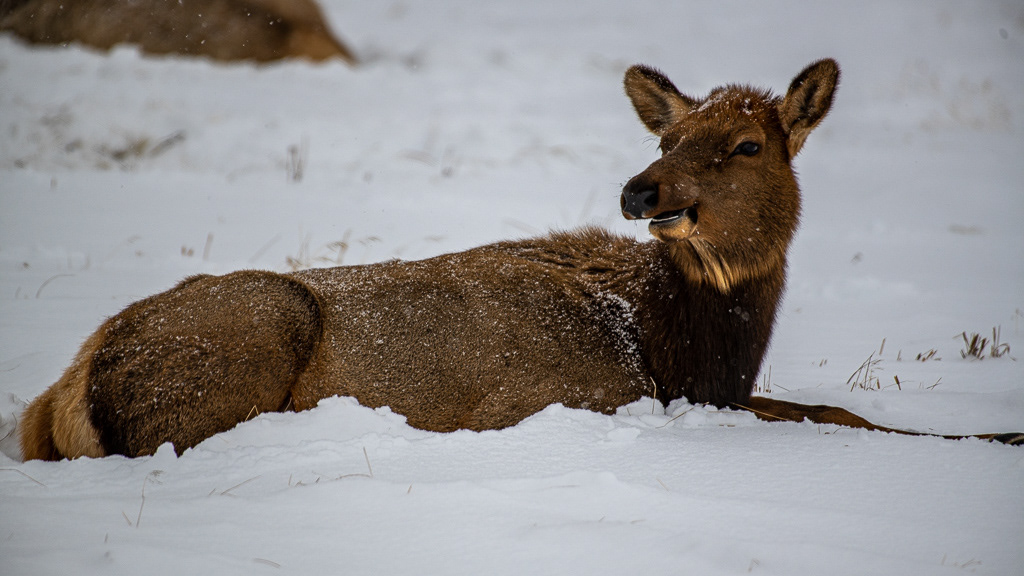 The sleigh in the background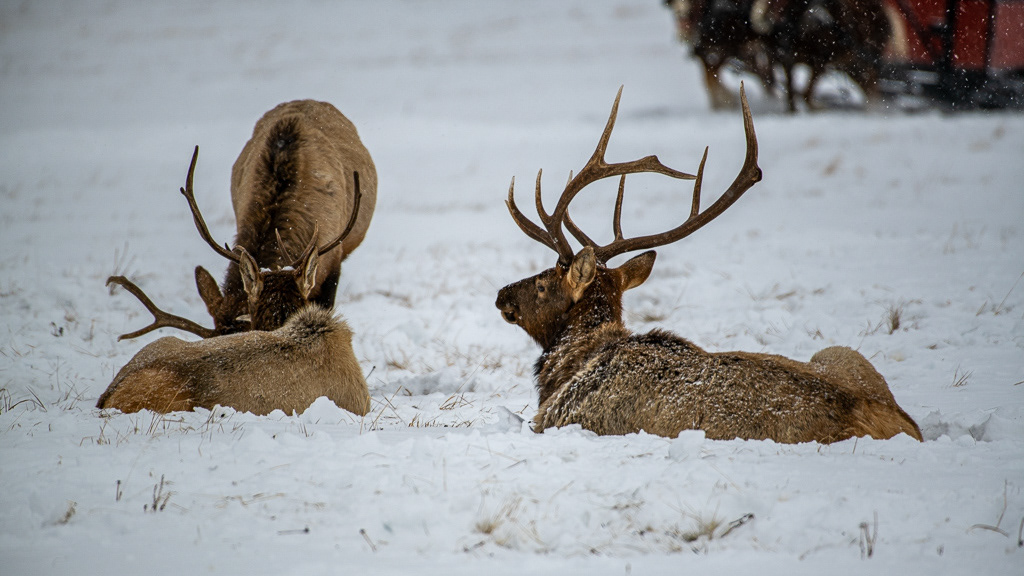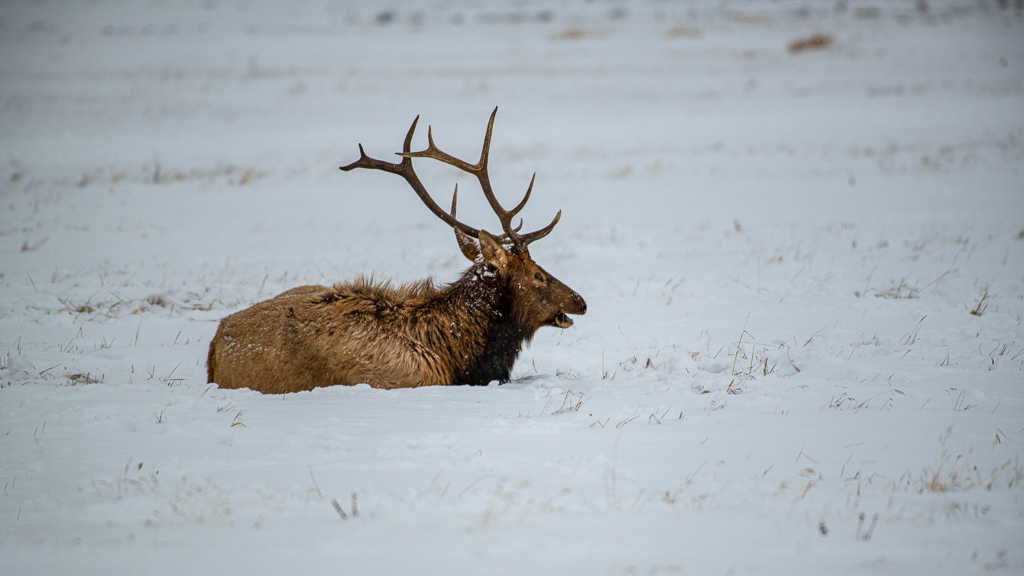 Ruminating is pretty messy ! He was drooling all around ! Note the punny antlers of the young one behind.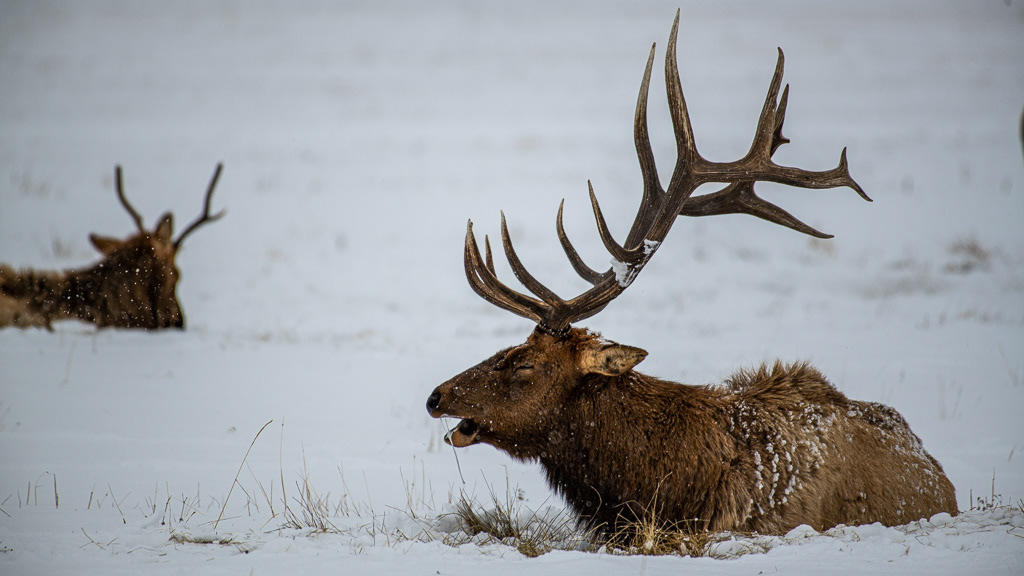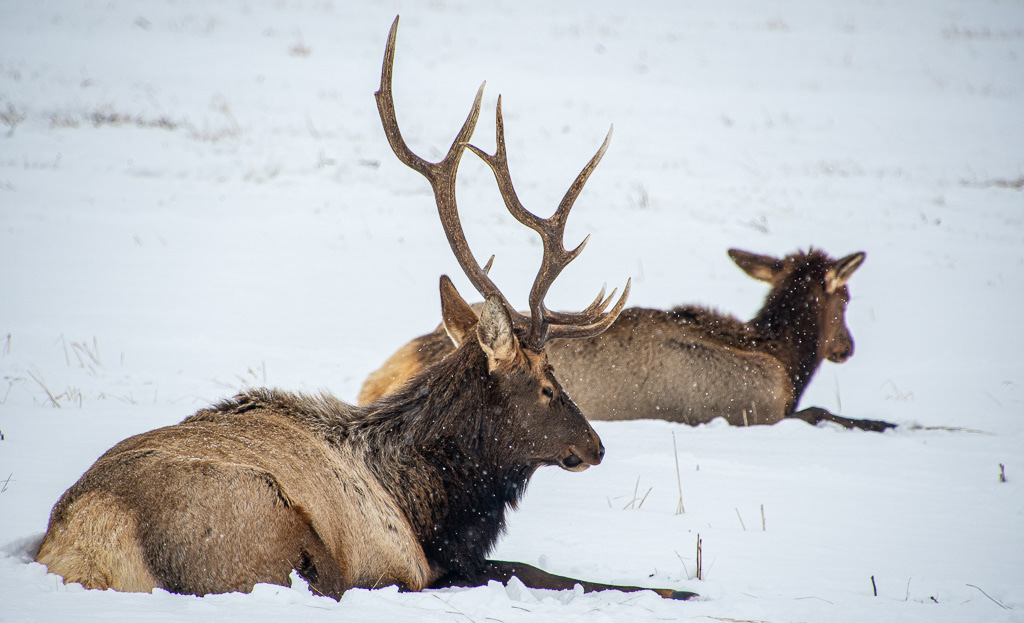 This one looked weak, thin and tired 😒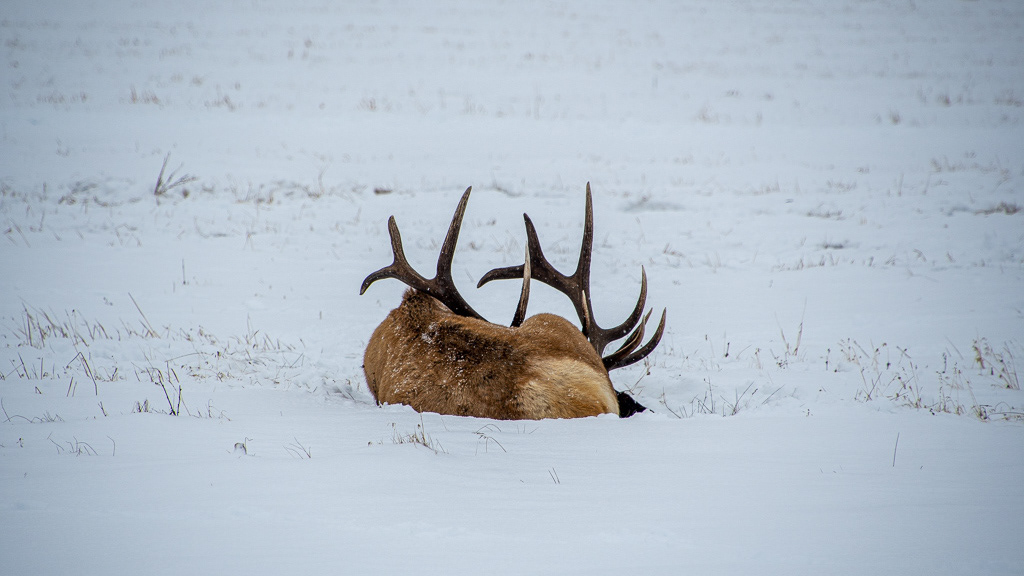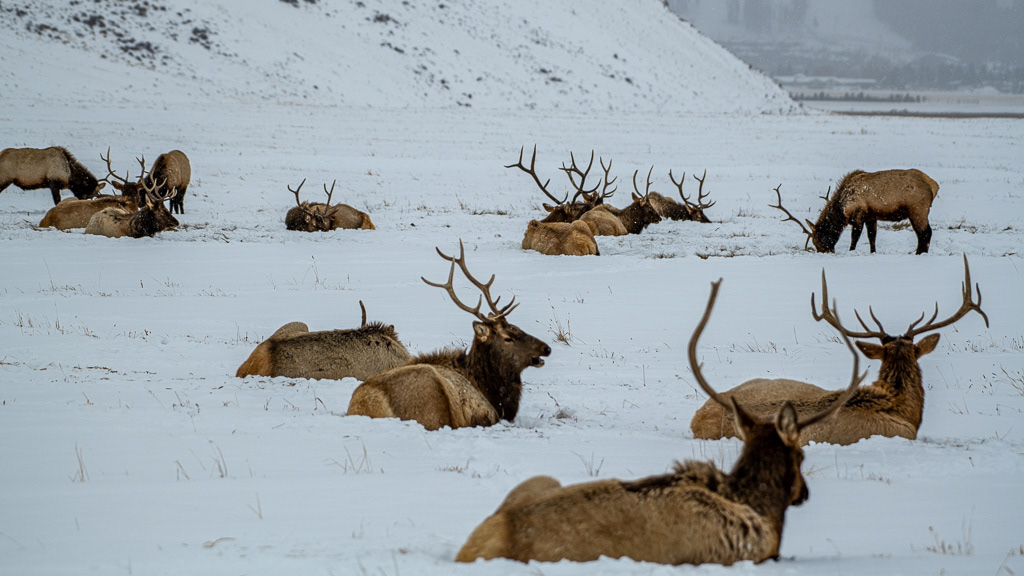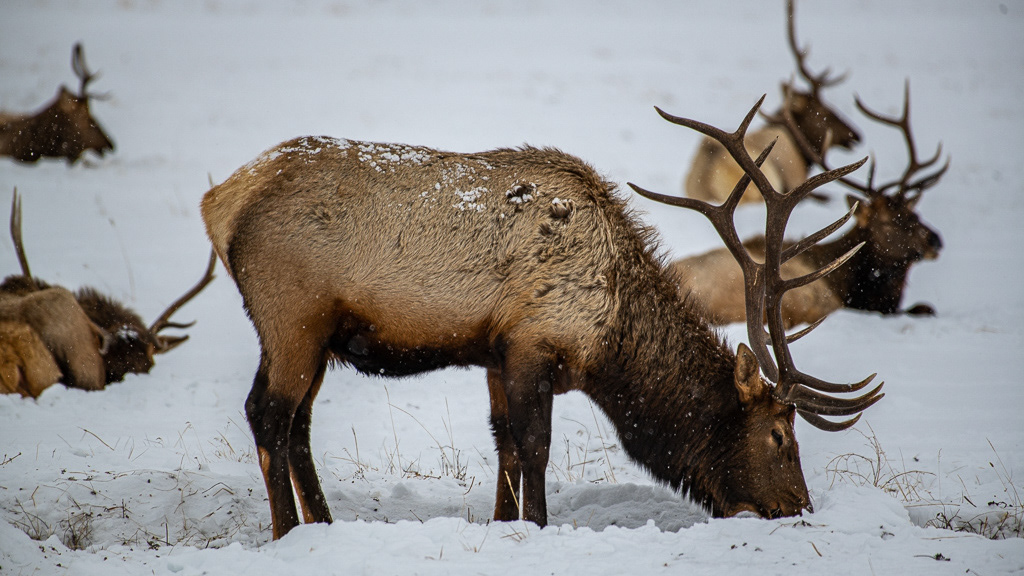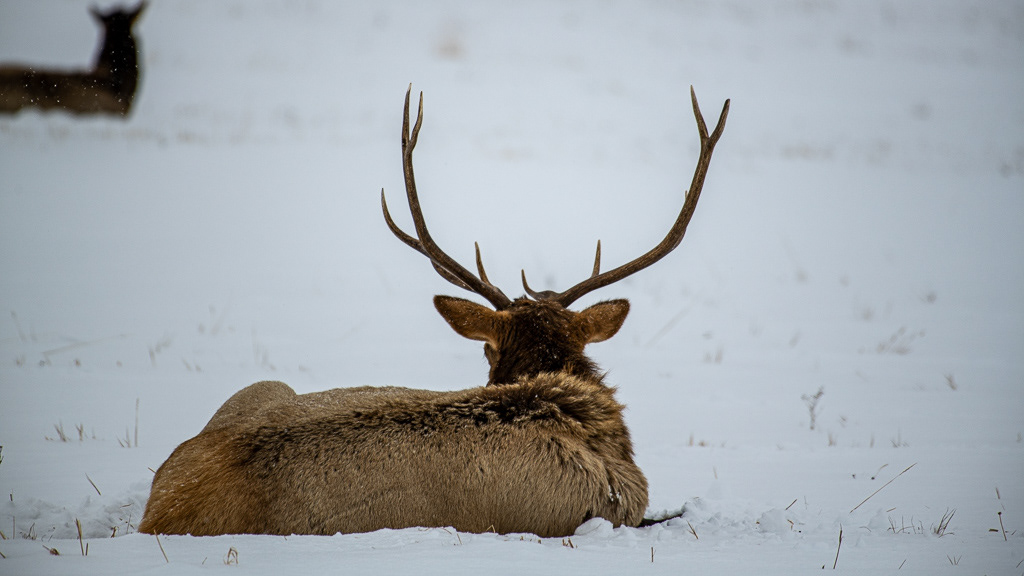 Further in Colorado we saw a Mother Moose and her 2 youngs, a young male and presumably a young female