Kansas: Konza Prairie Valley lookout, a place the pioneers went though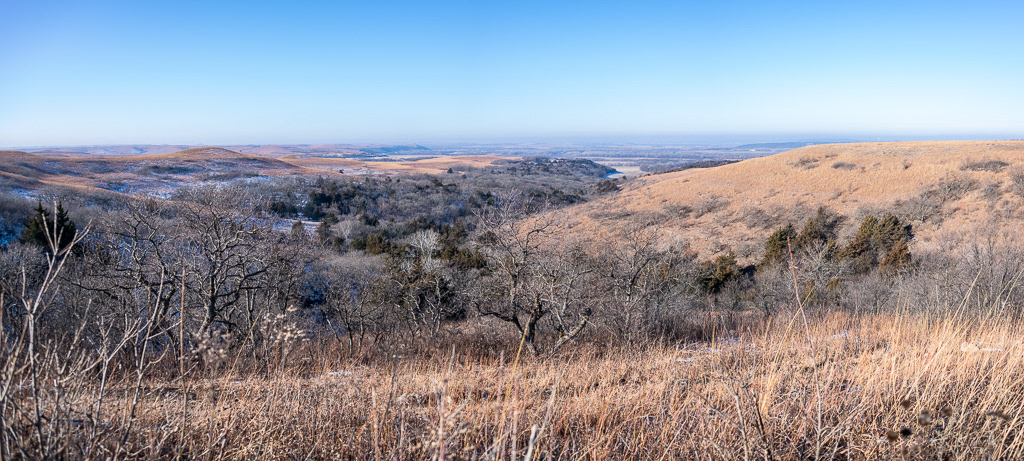 Pronghorns in the morning light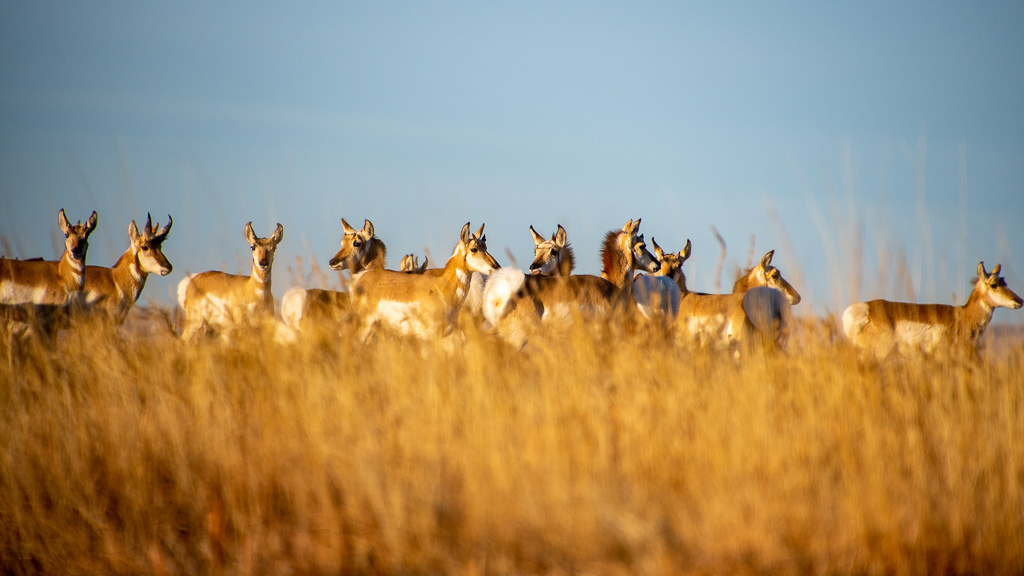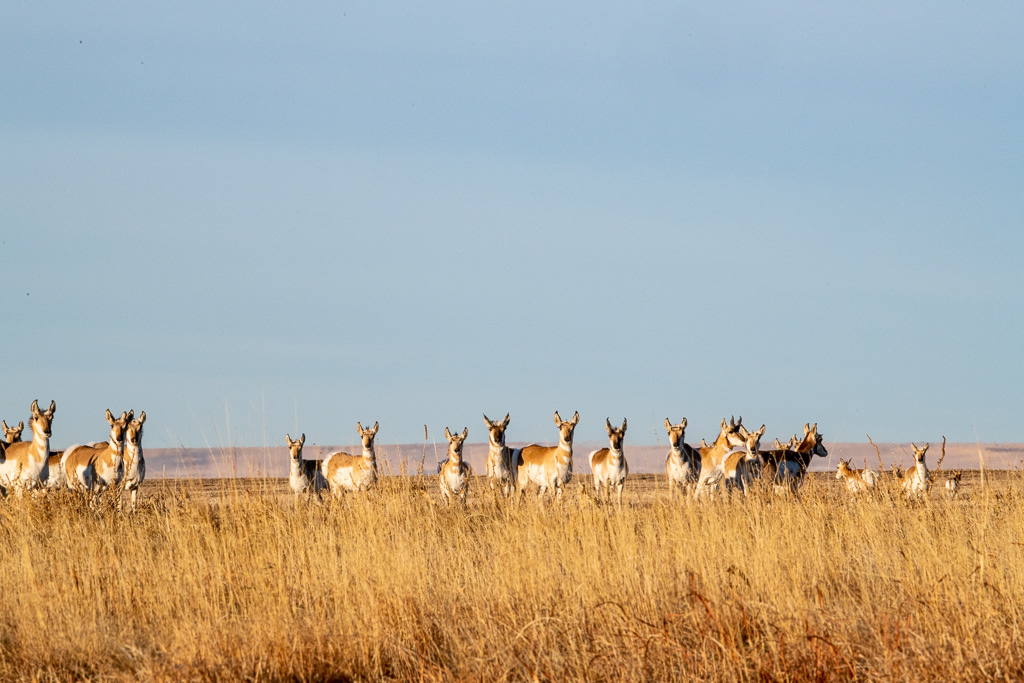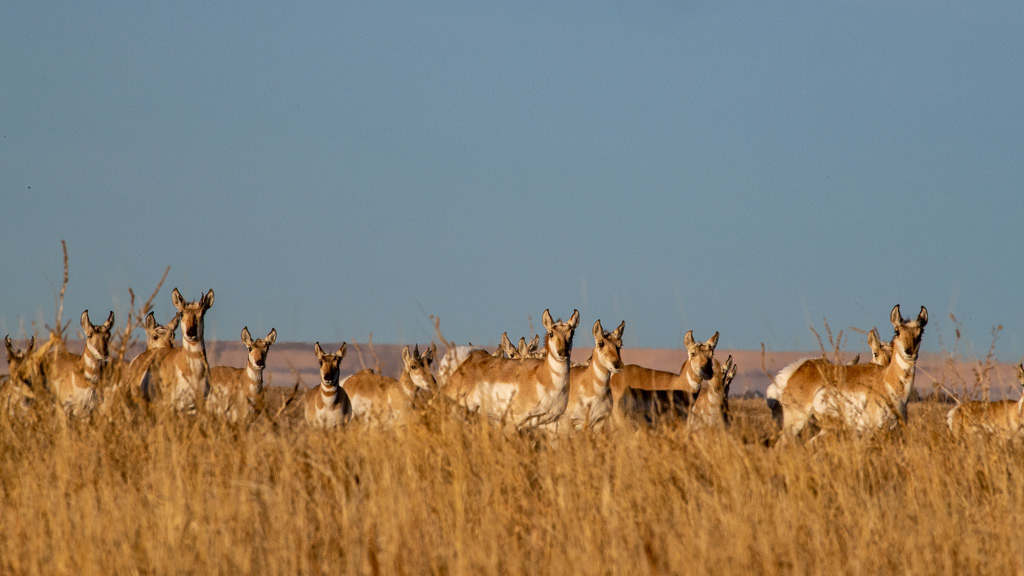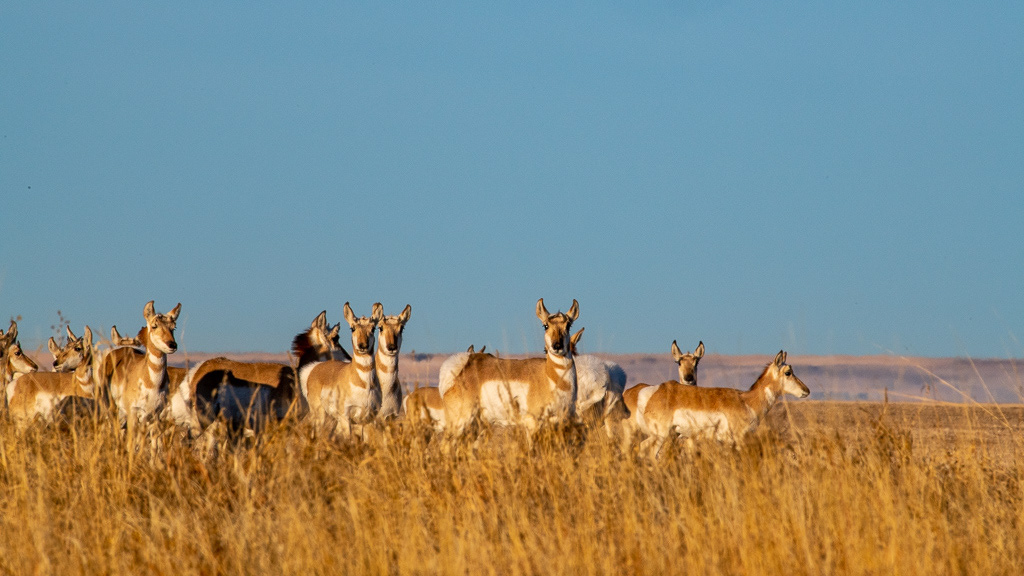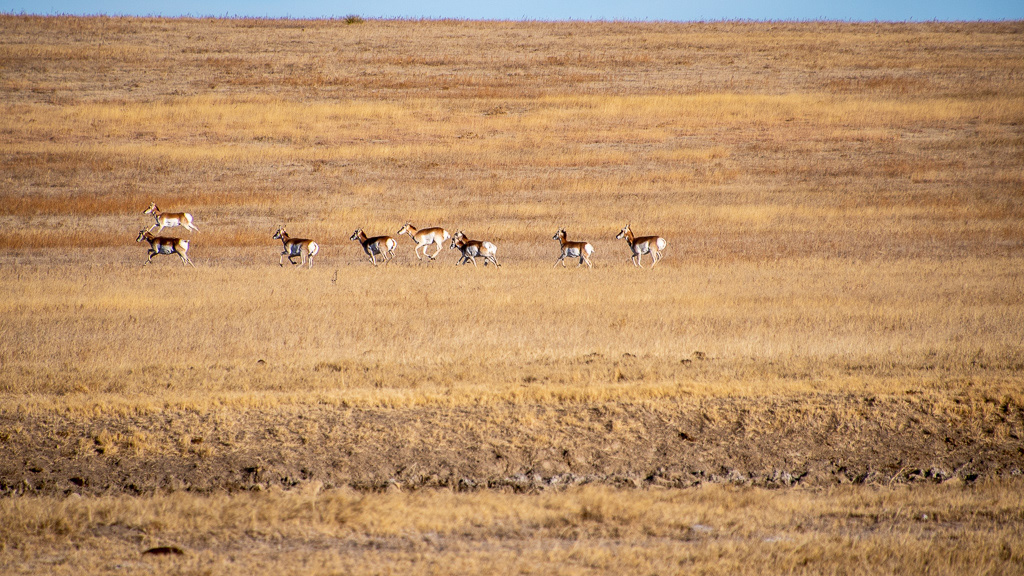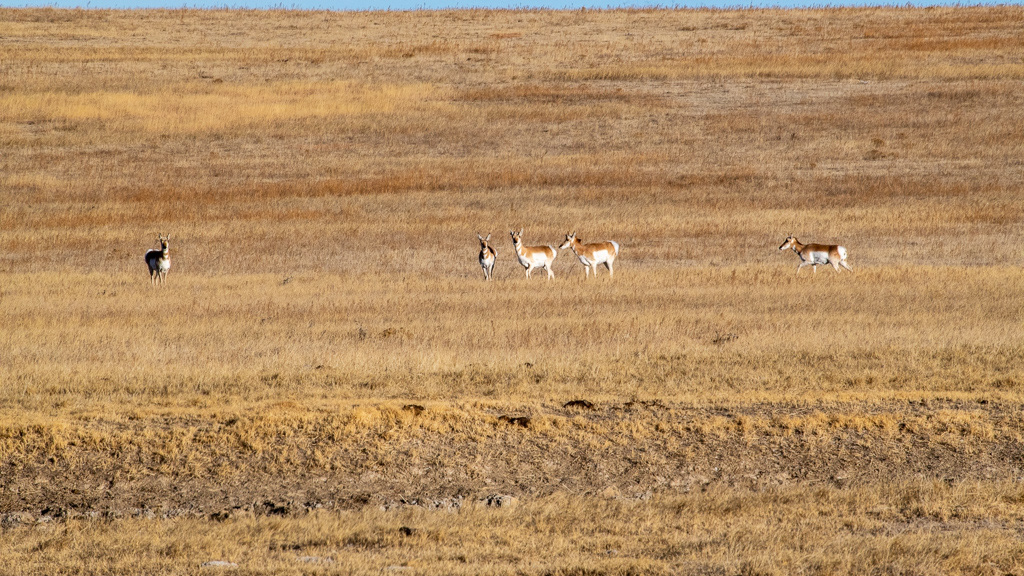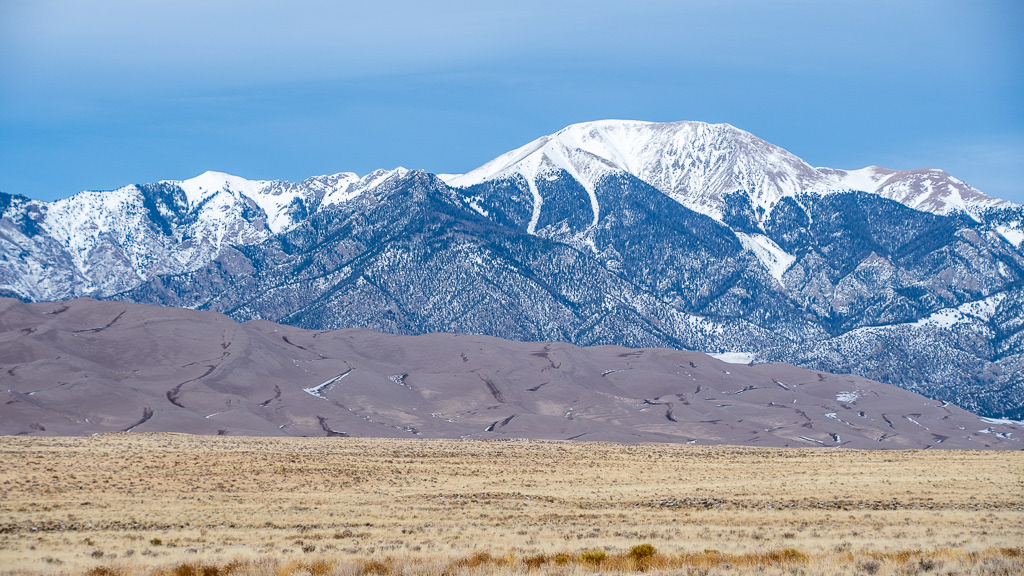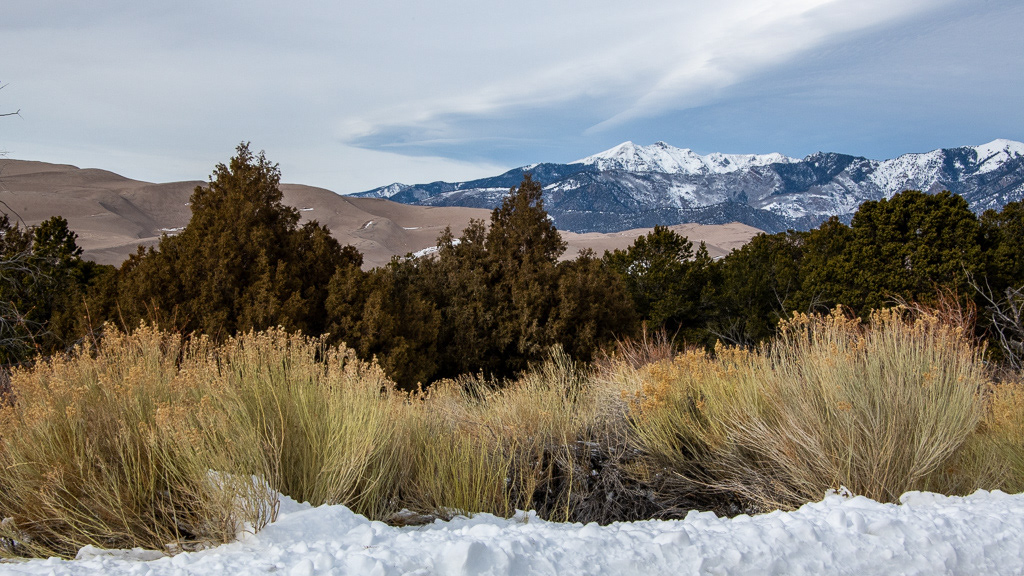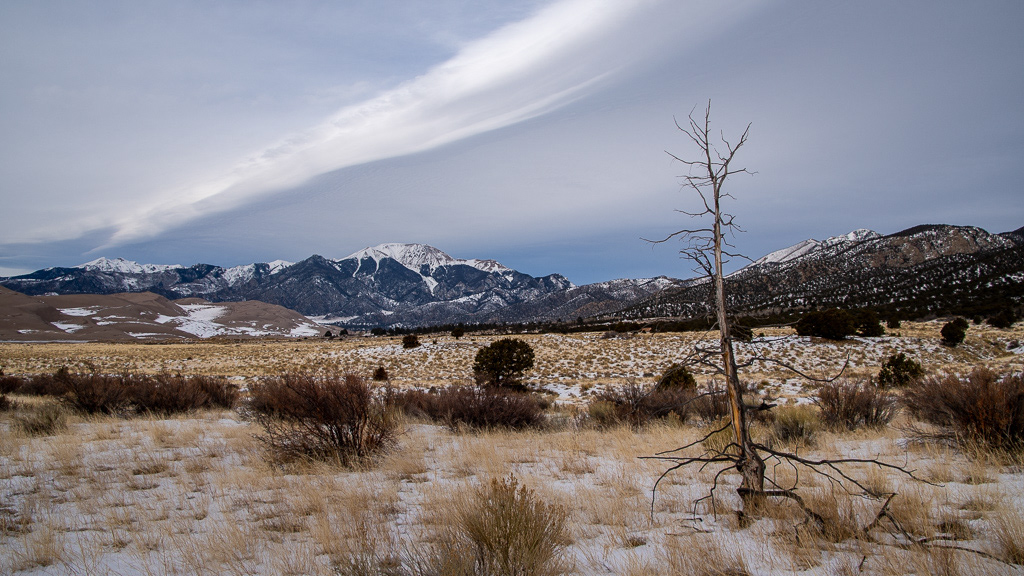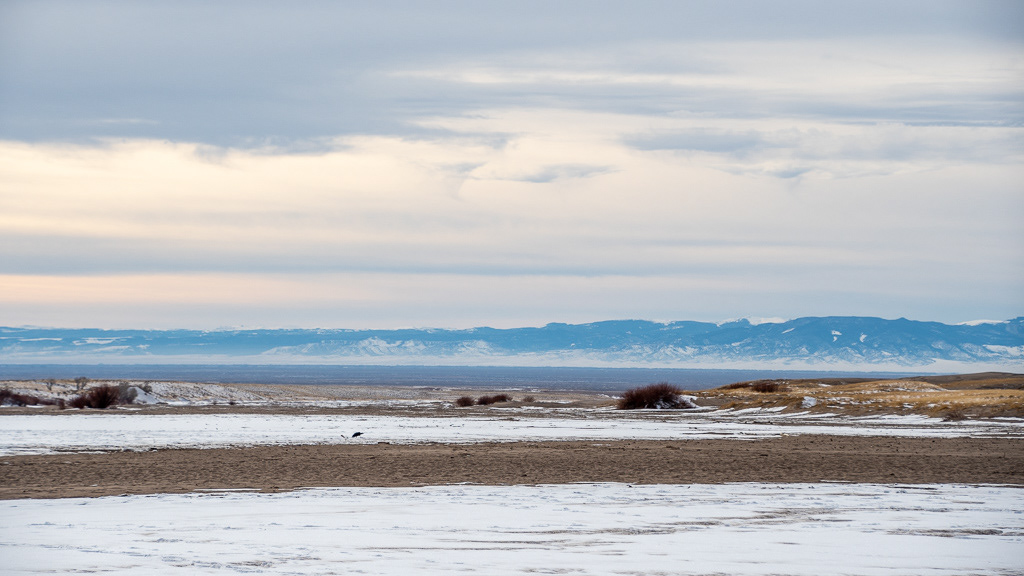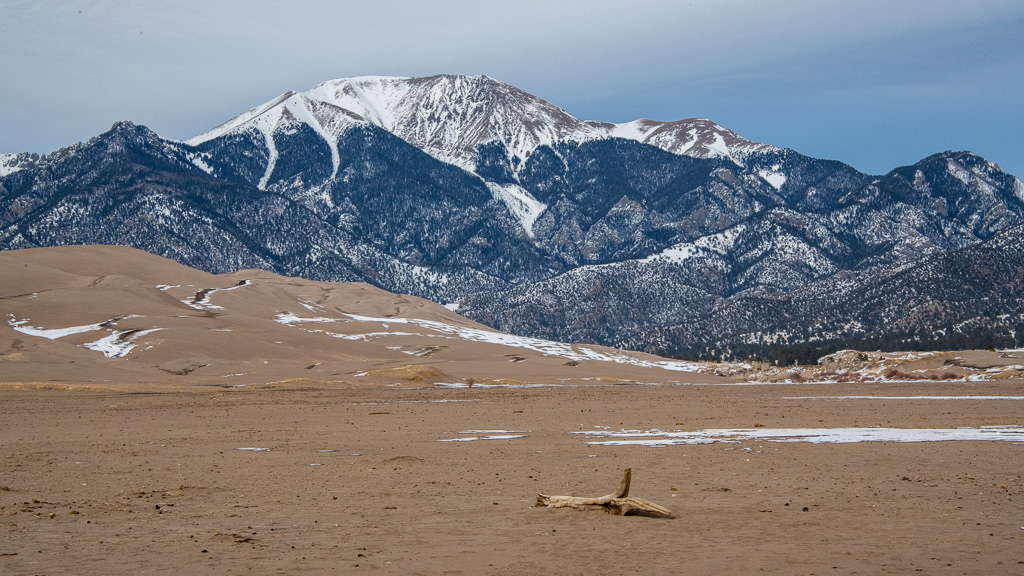 These dunes are very tall, the "little fuzz" on top are visitors !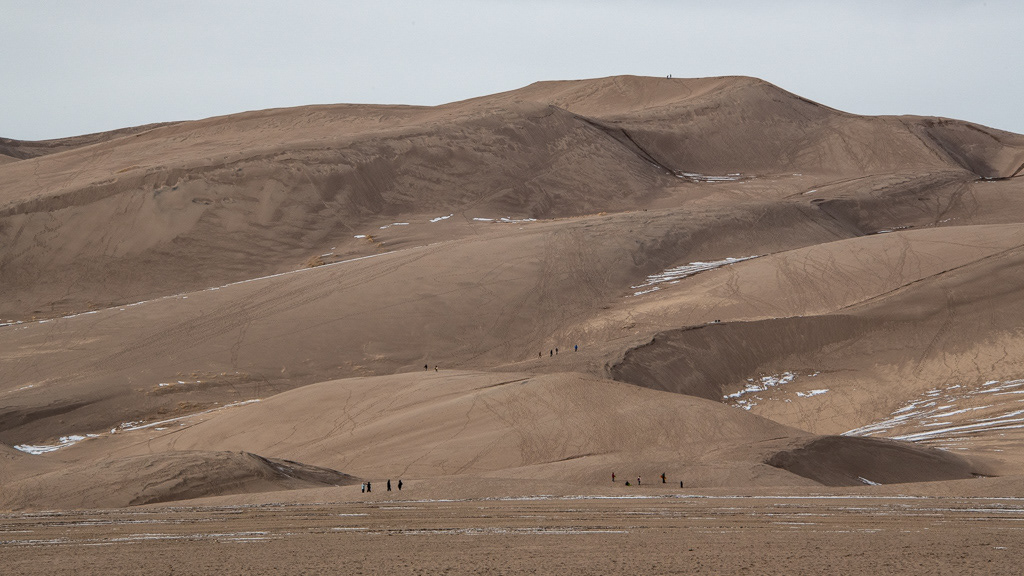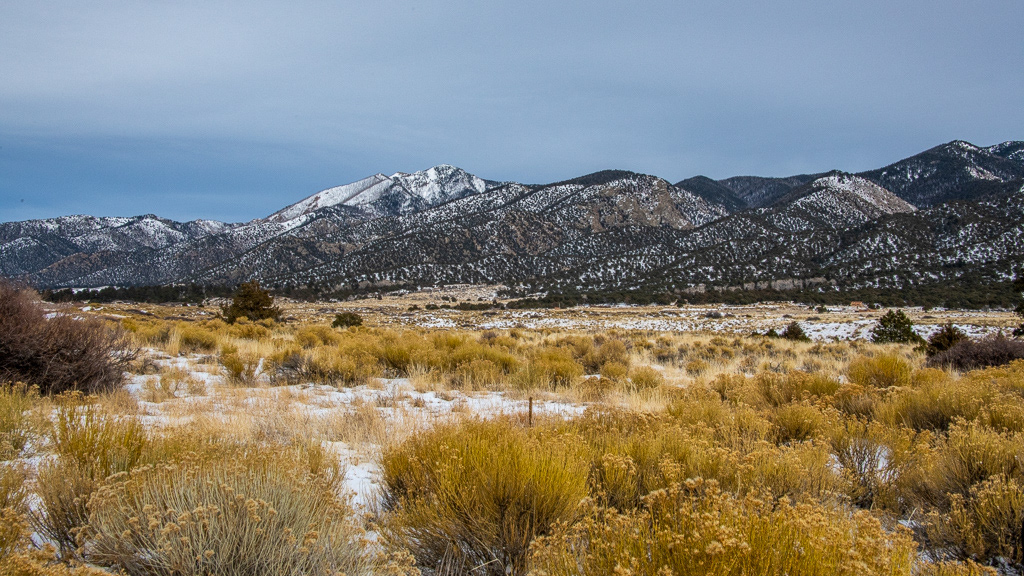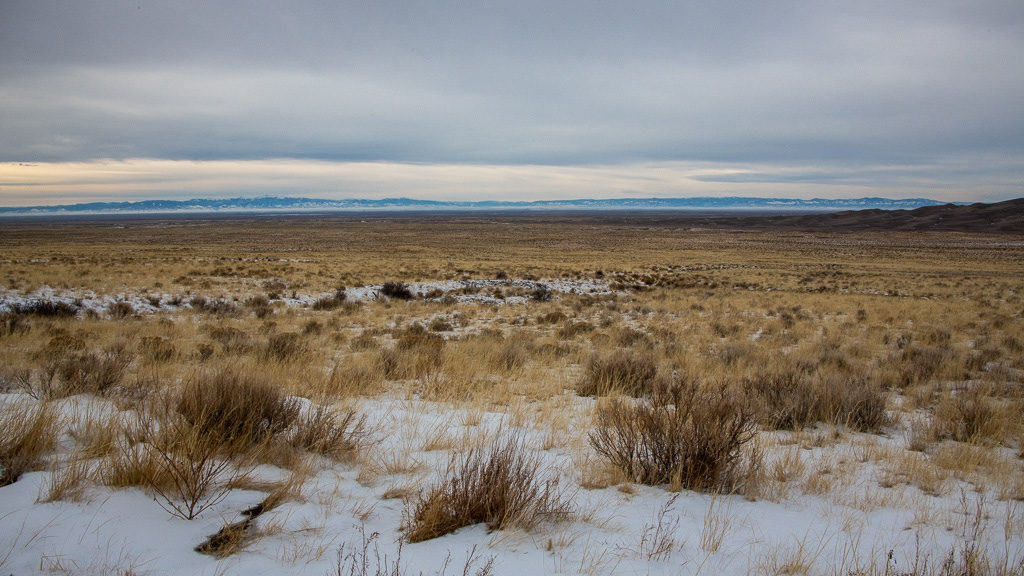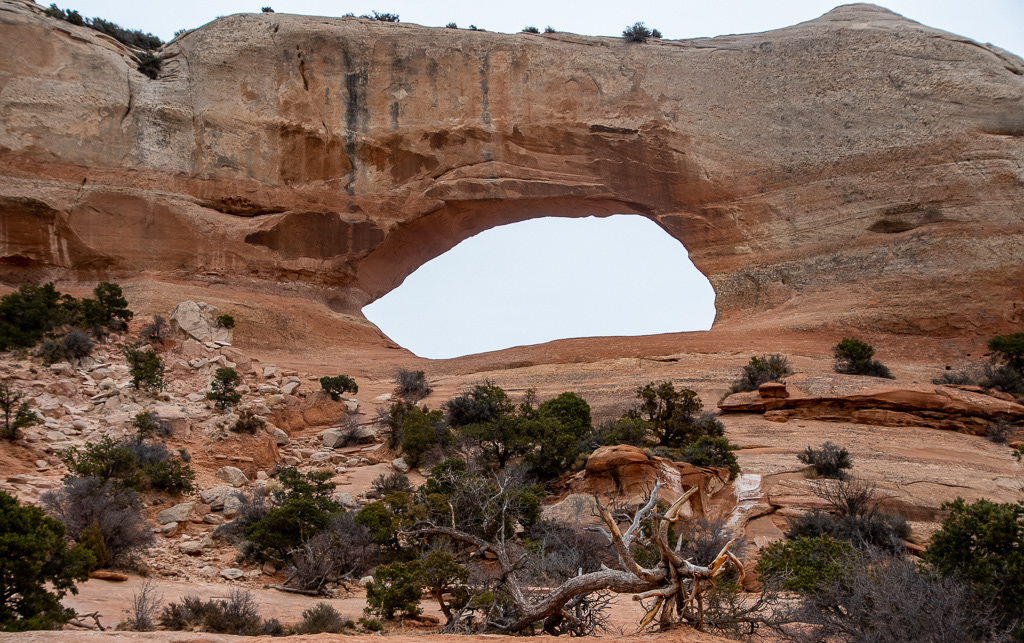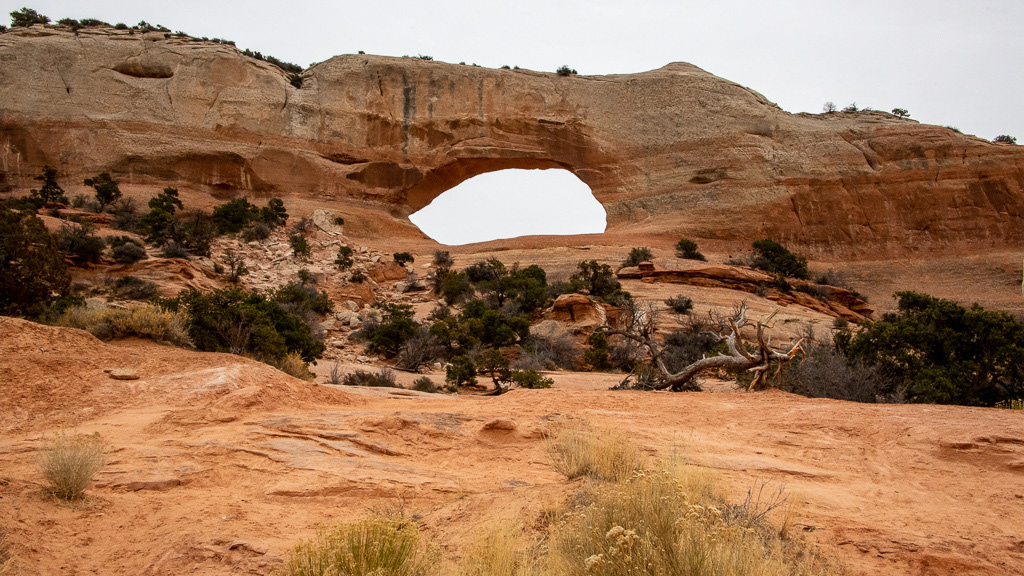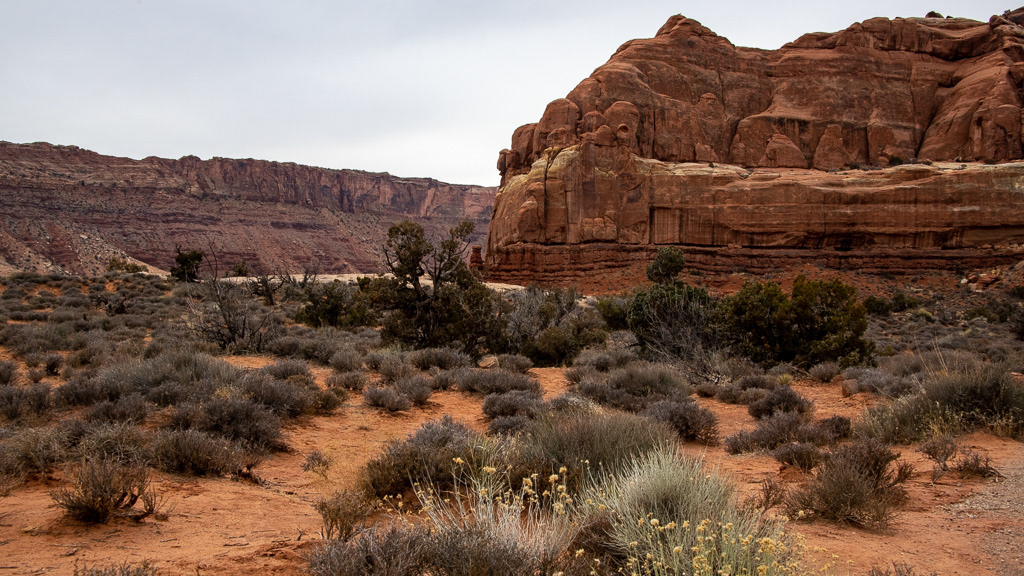 Many rocks in precarious equilibrium !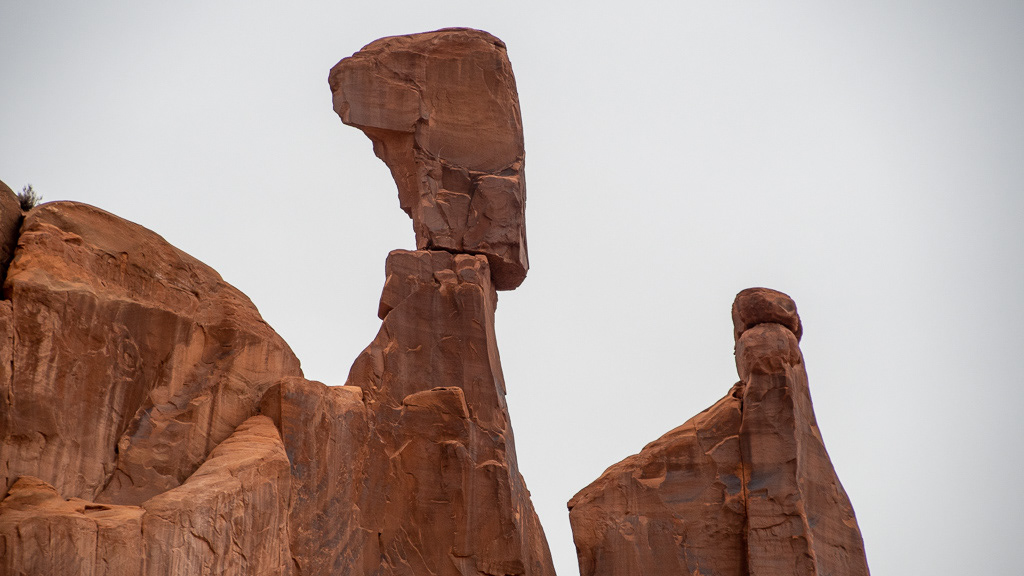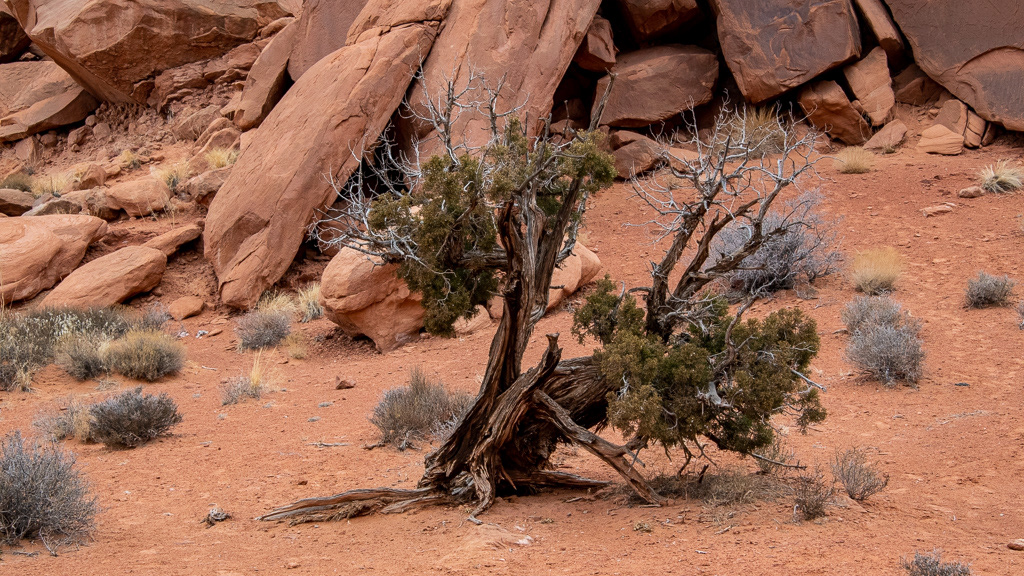 Note, in the bottom left, the 2 tourists that help give a scale to the rocks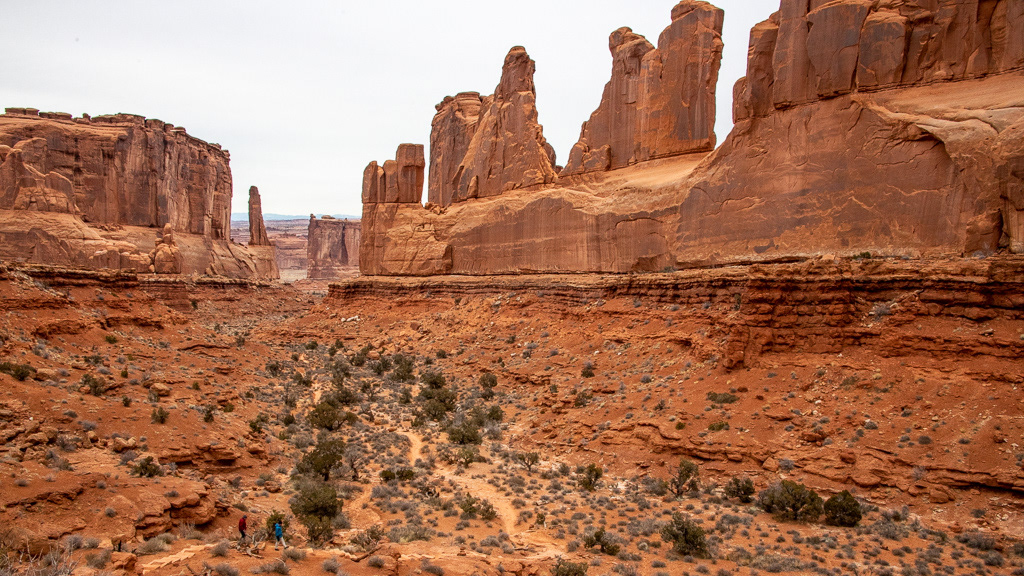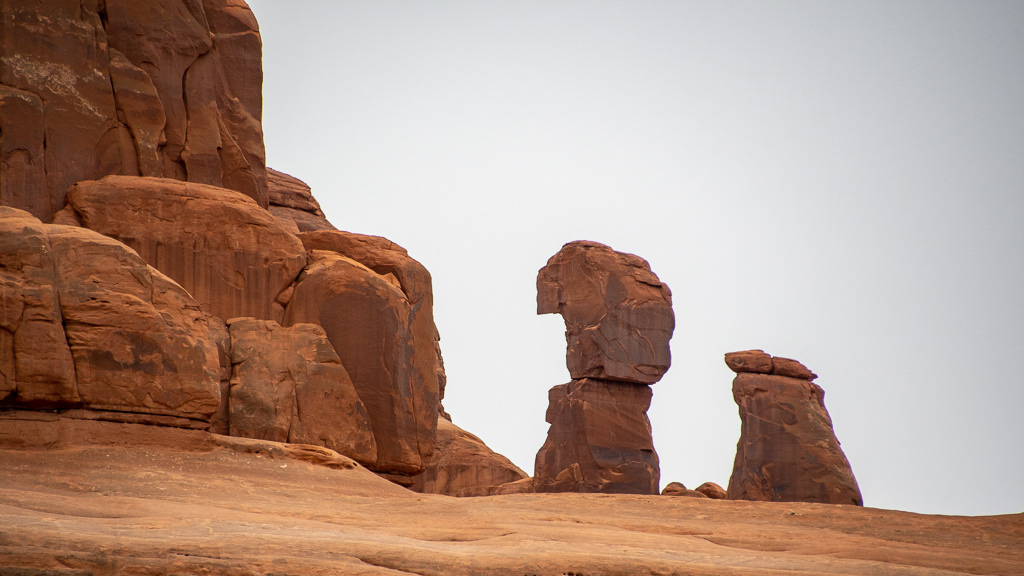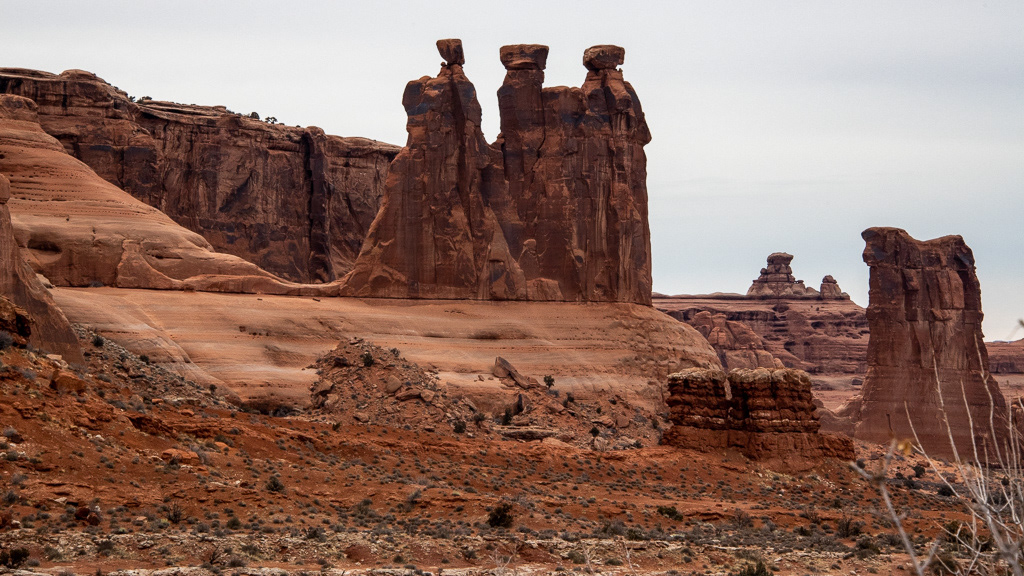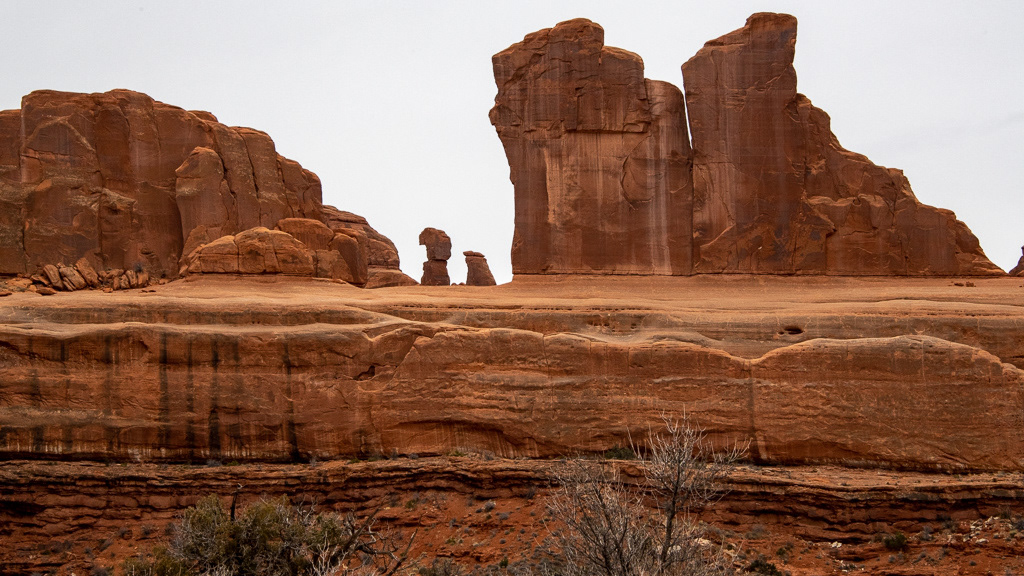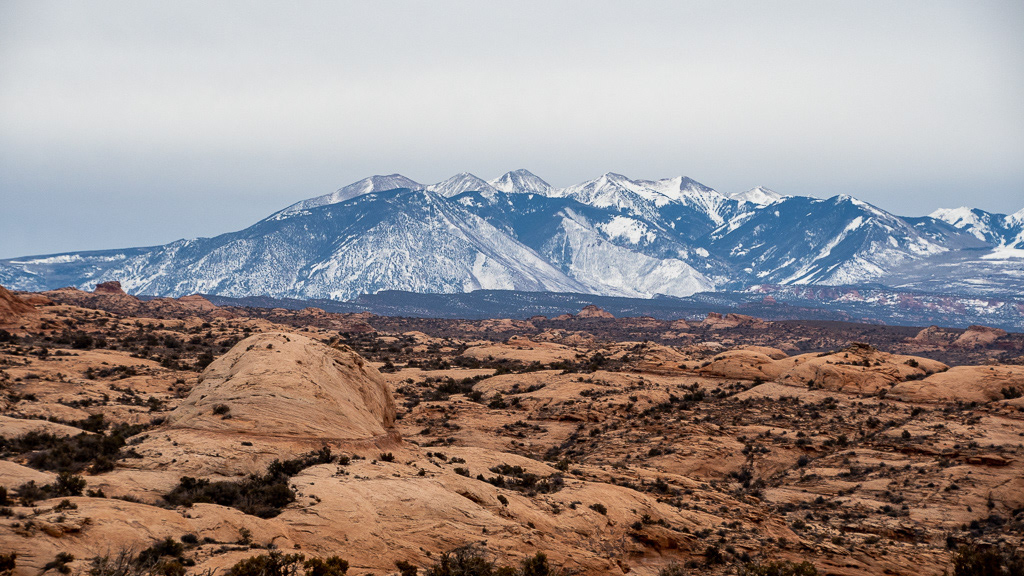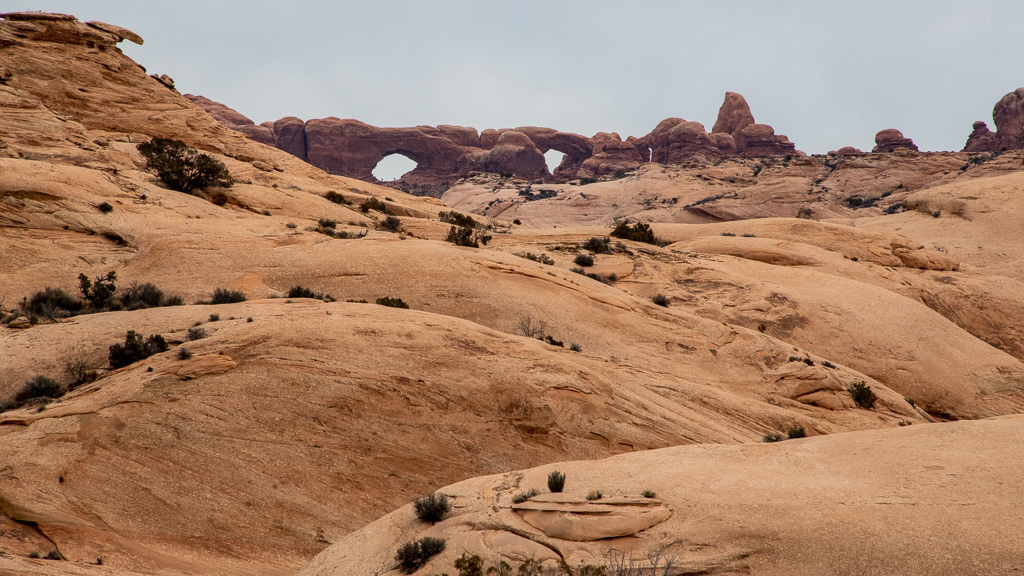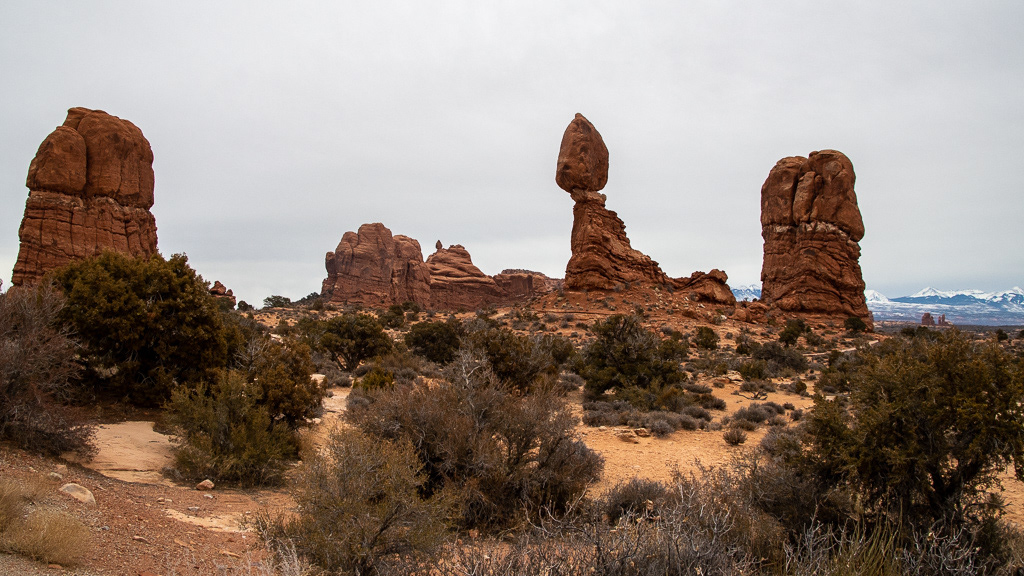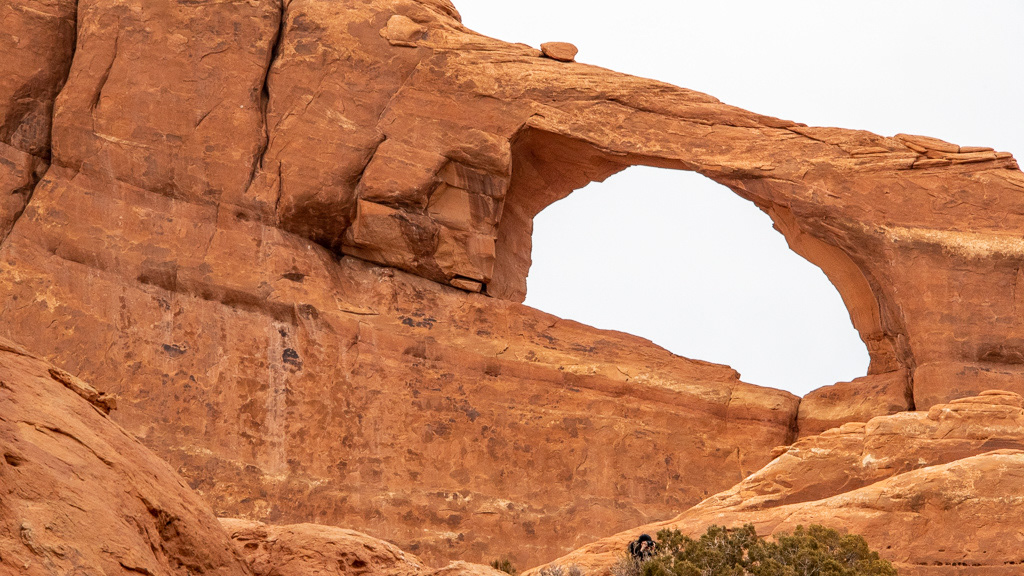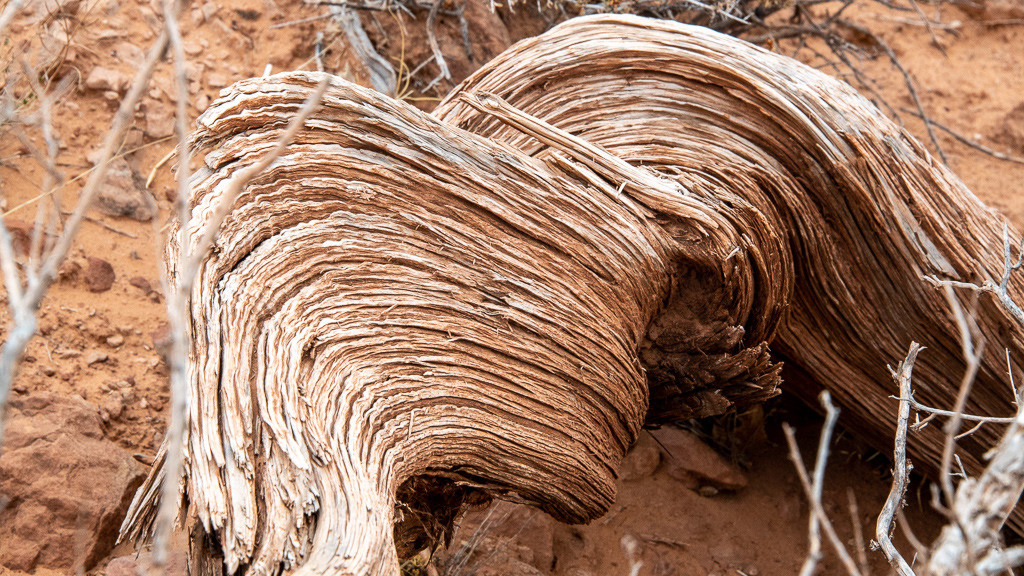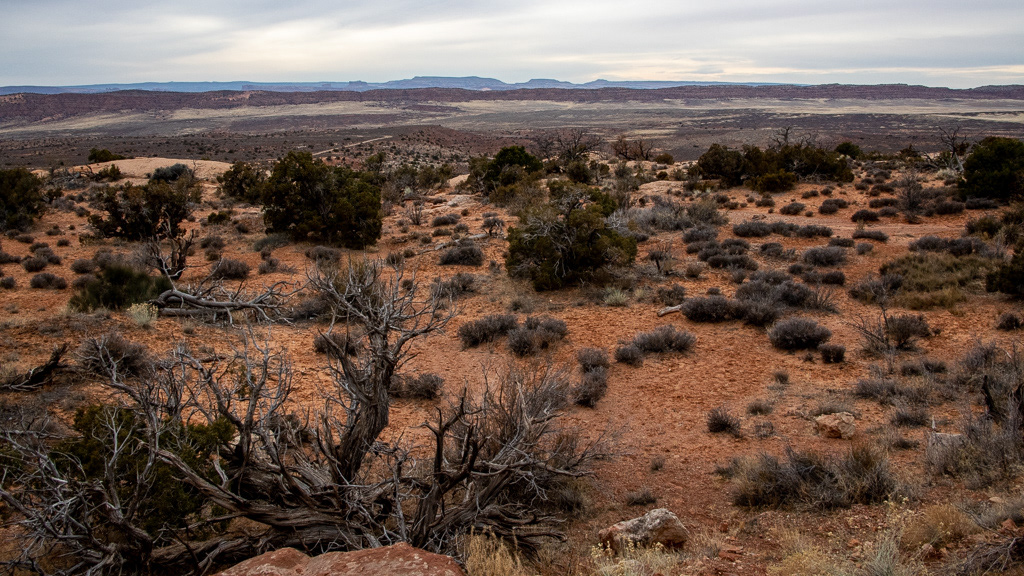 I was too short of breath to visit most arches but they look tempting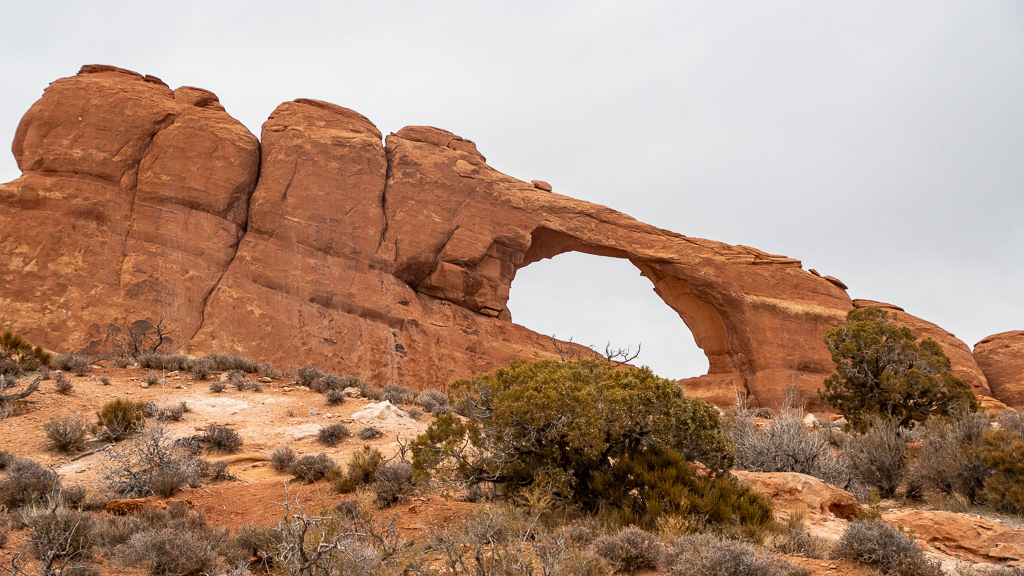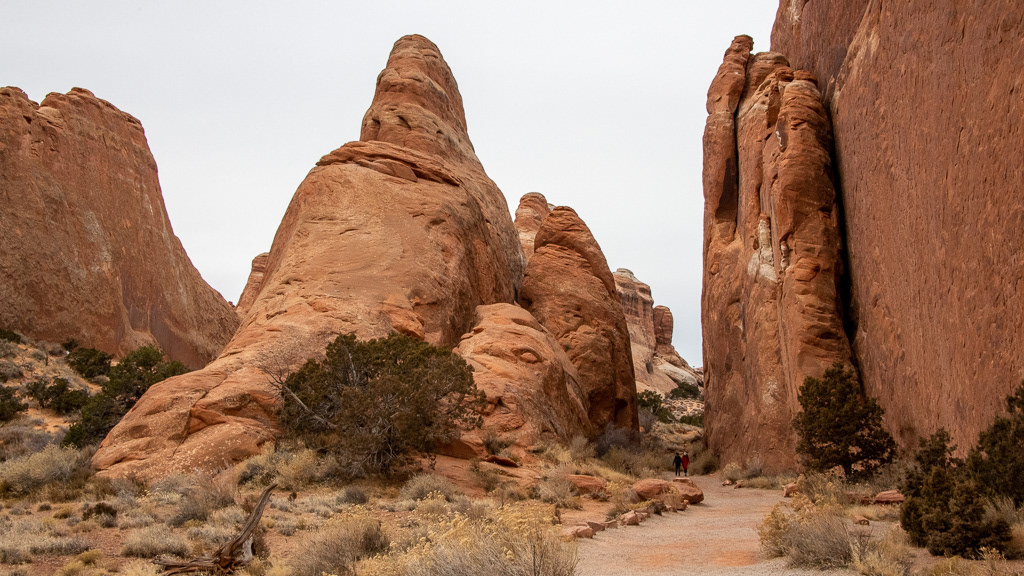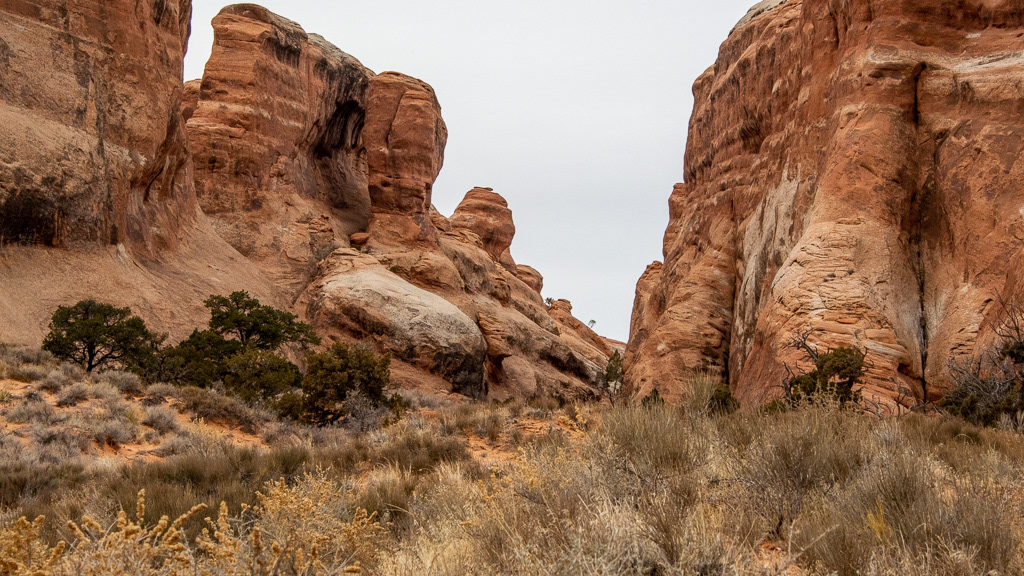 Hard place to grow for a tree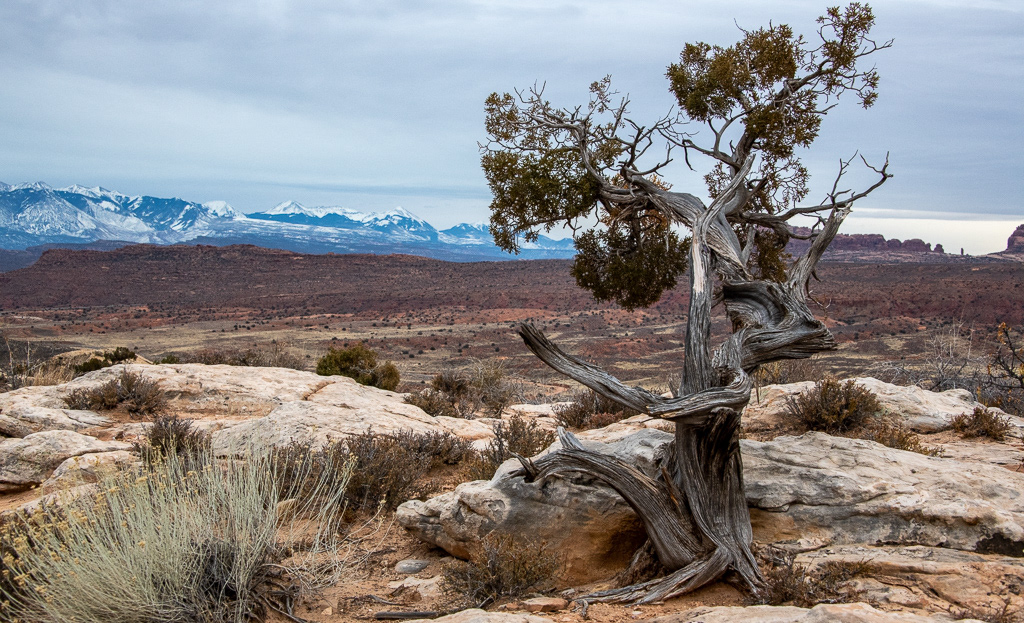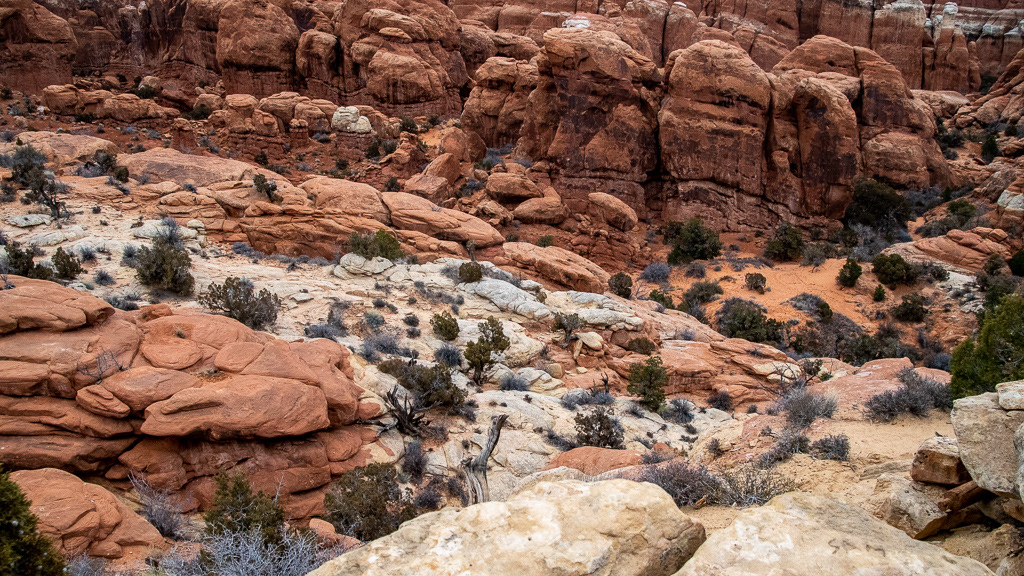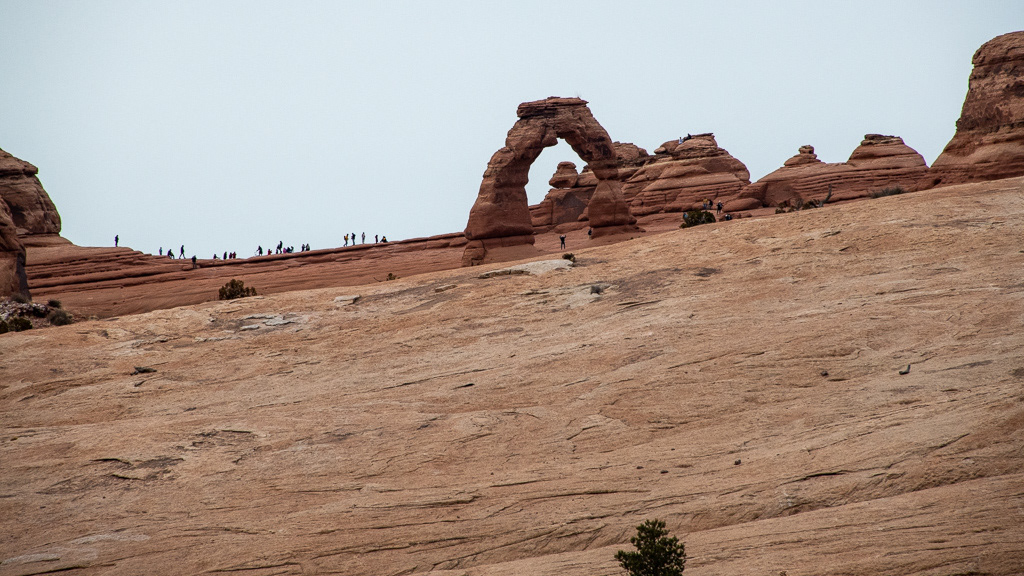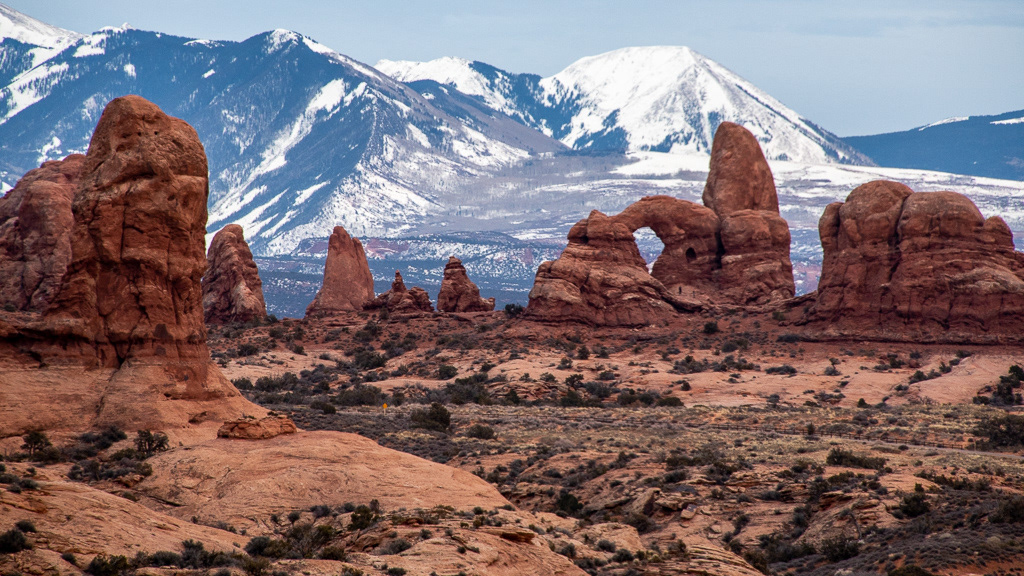 The next morning we had pleasant sunshine for a few hours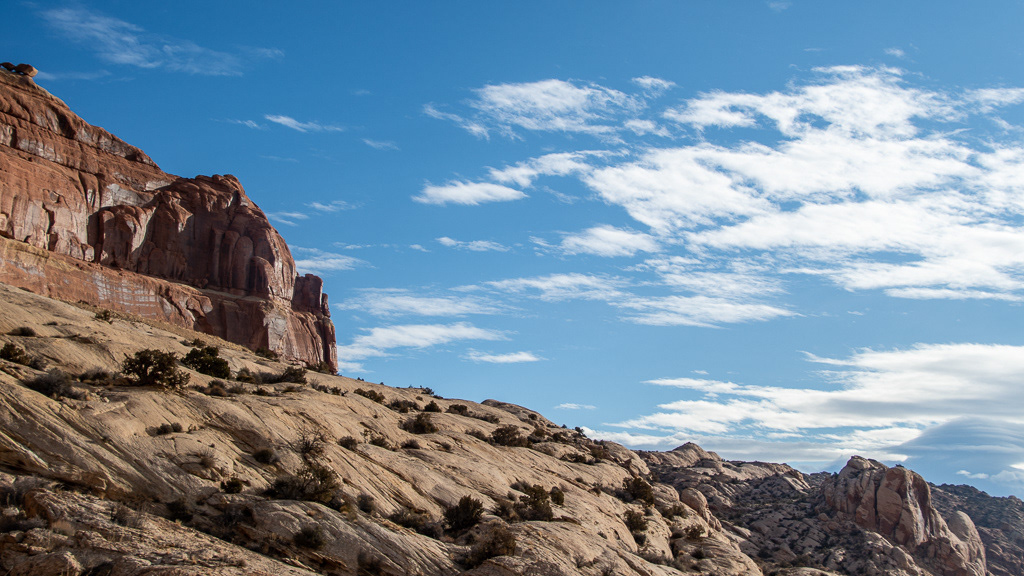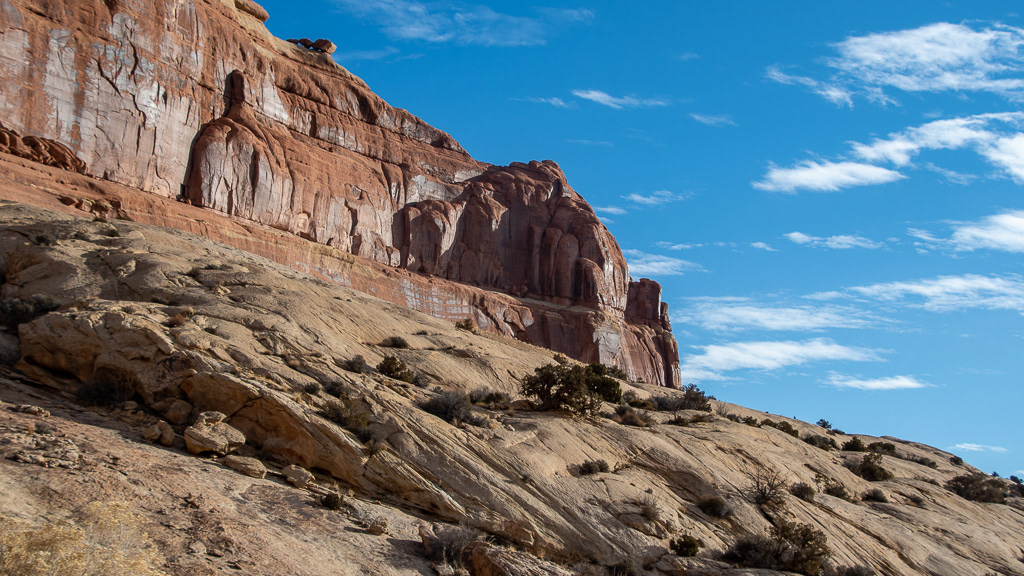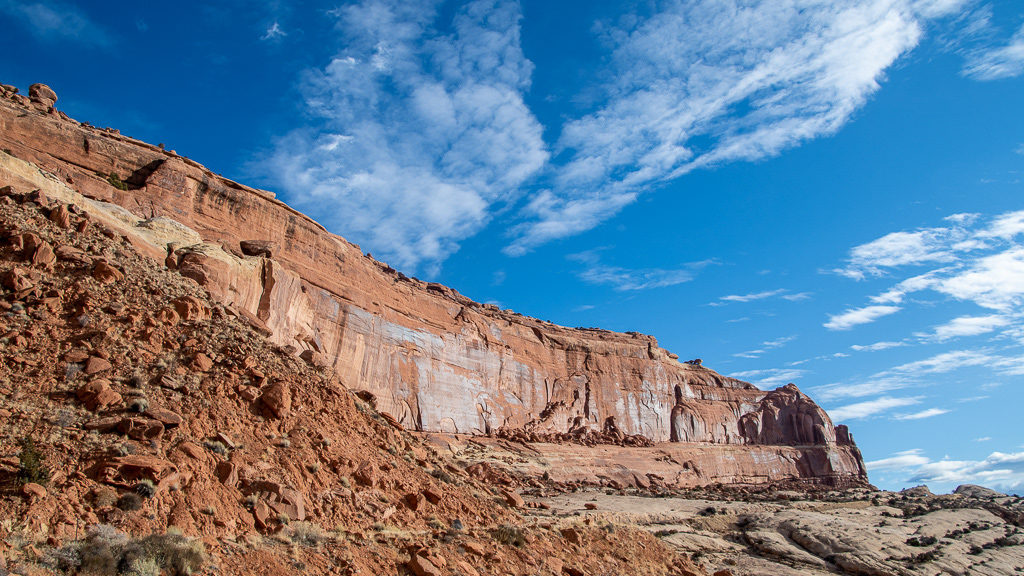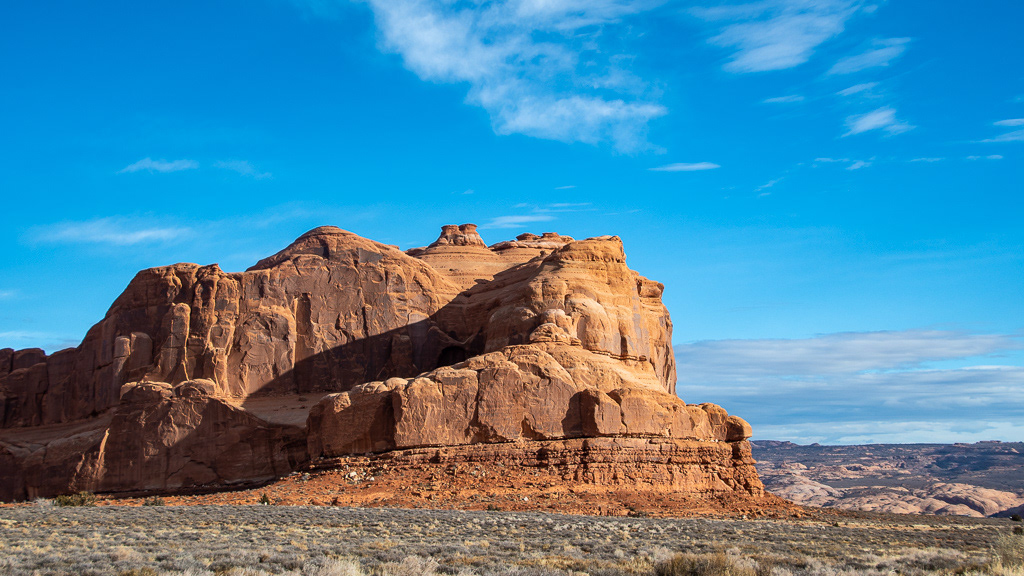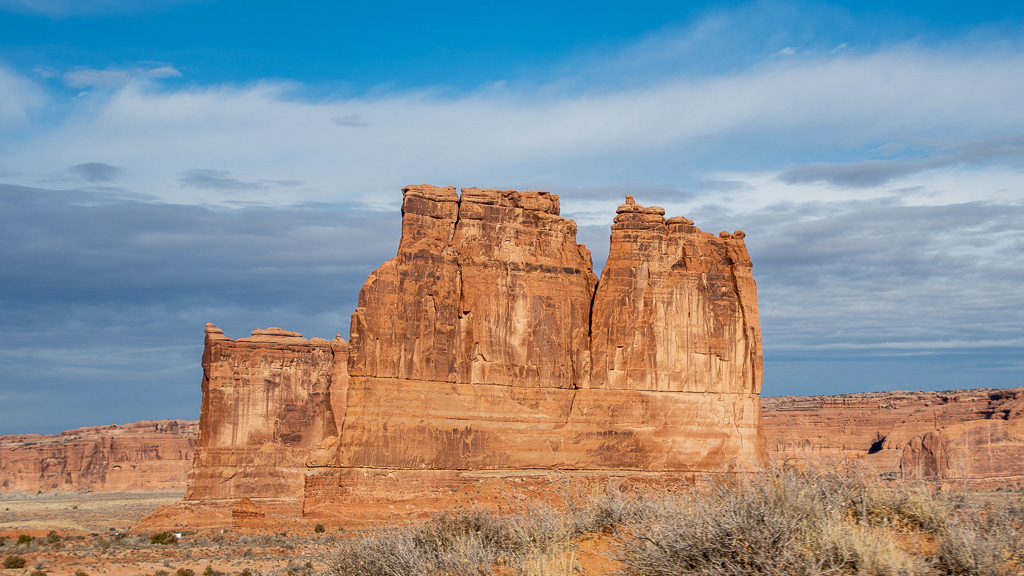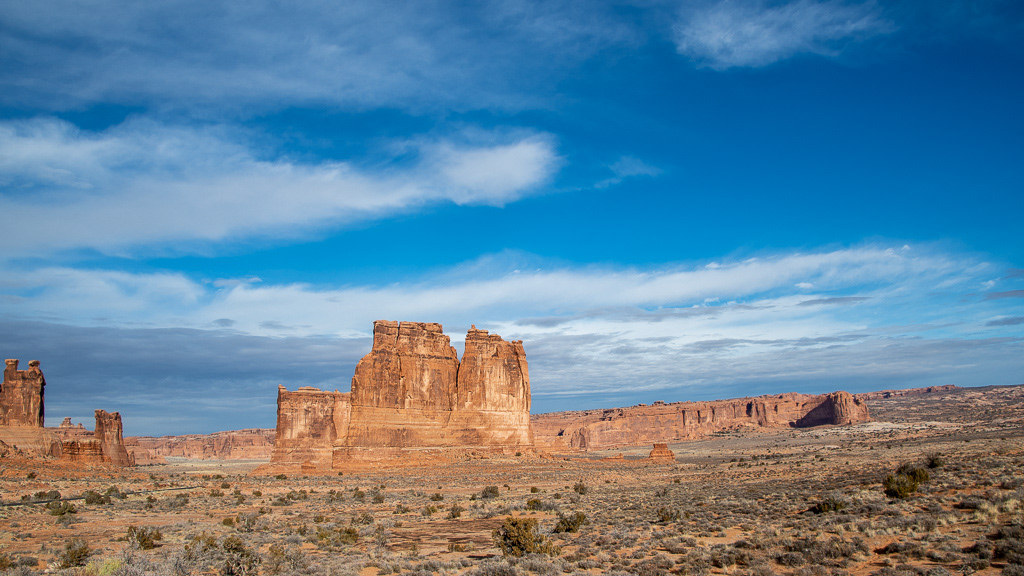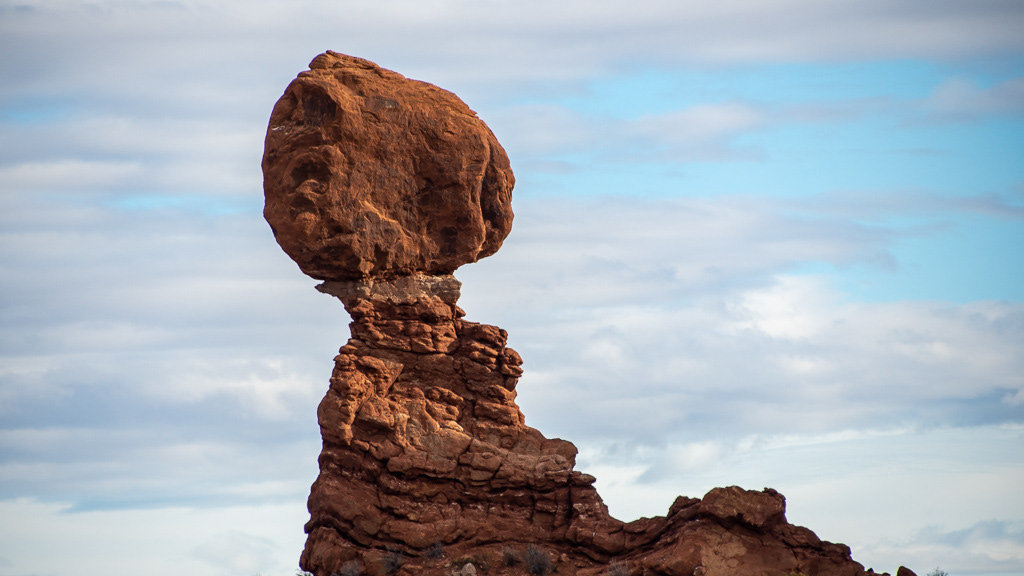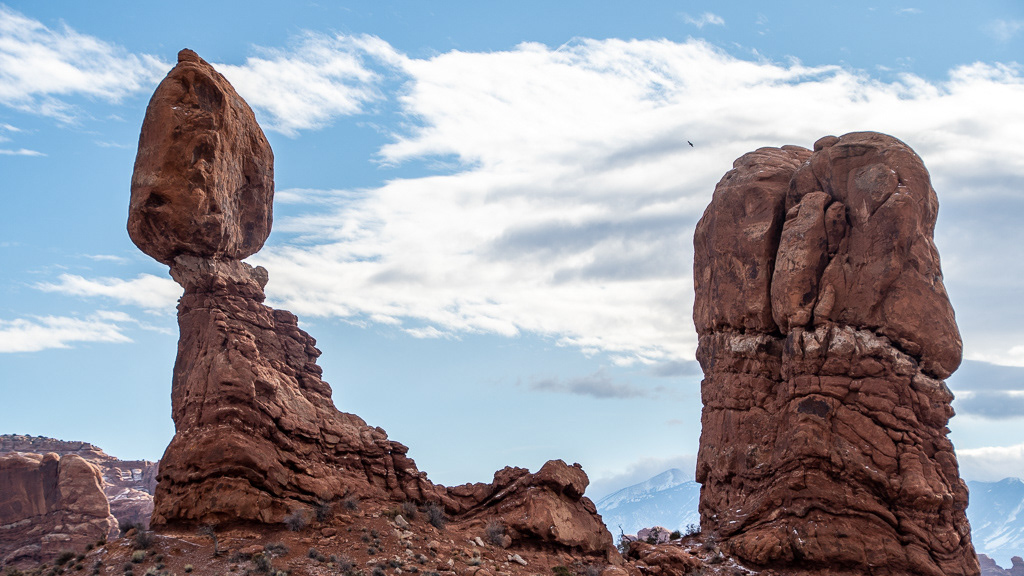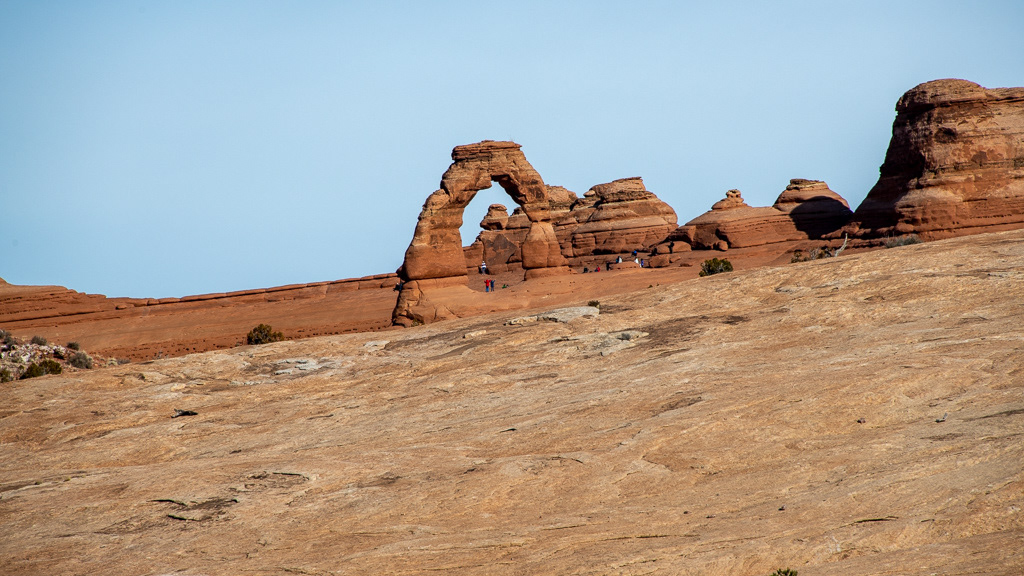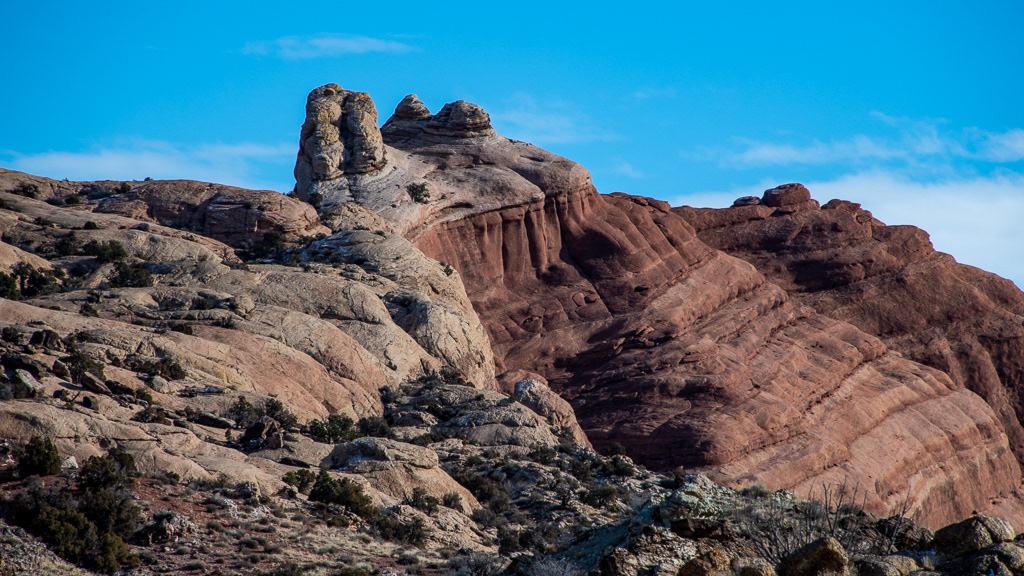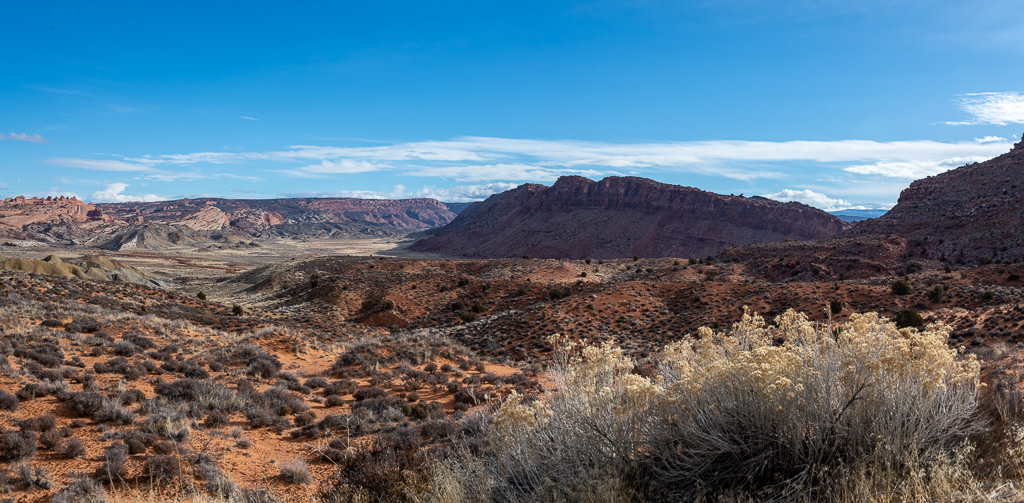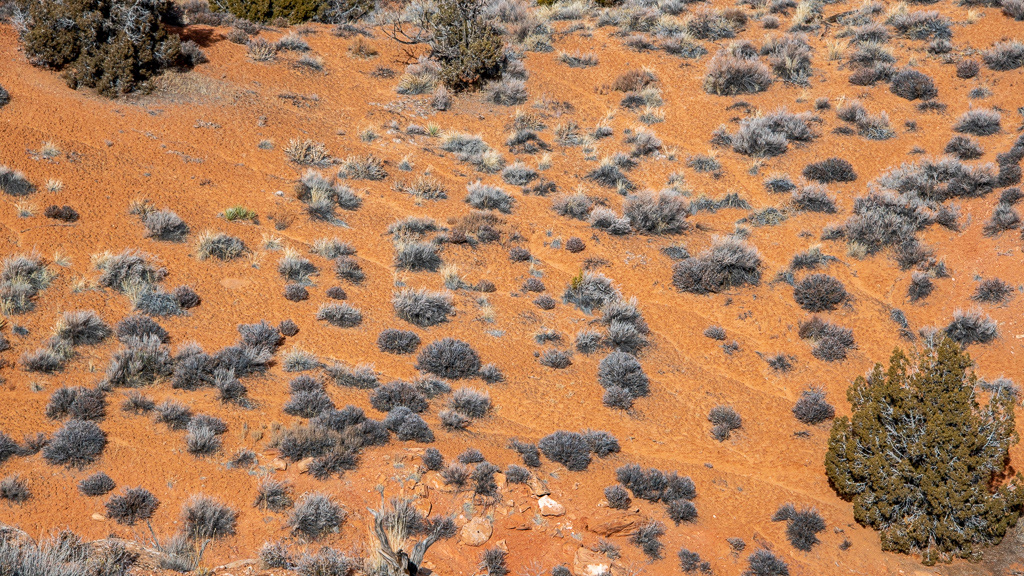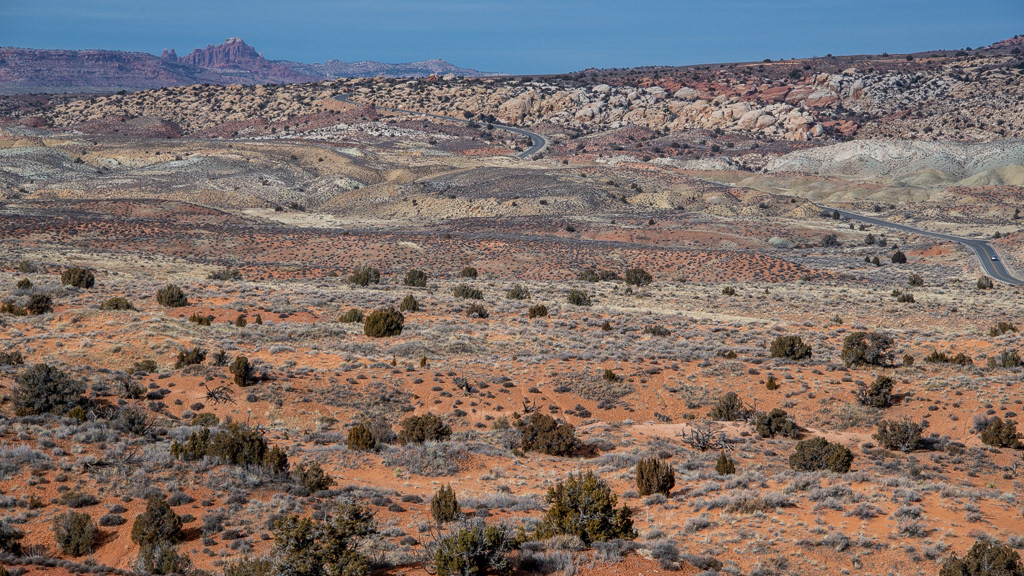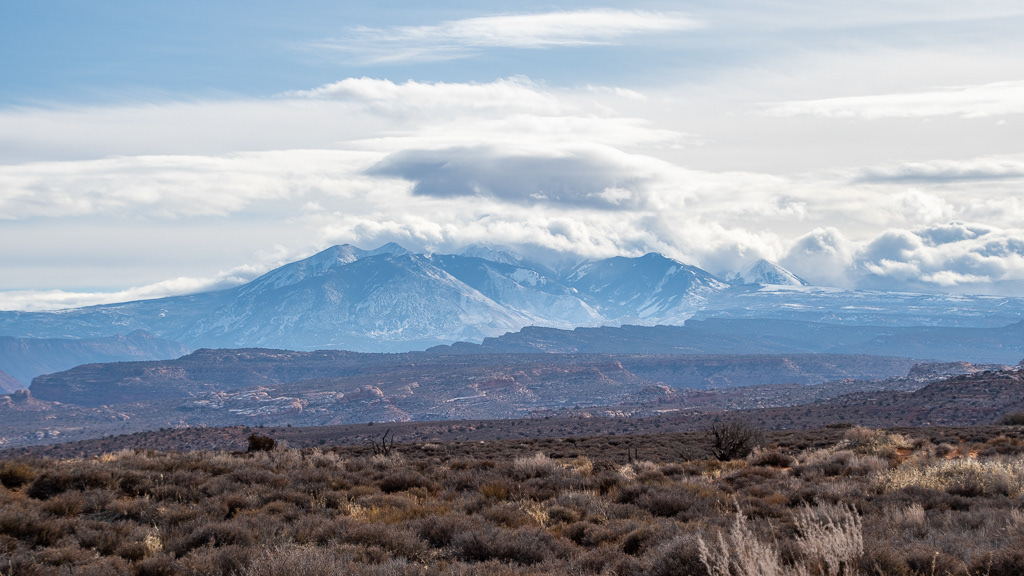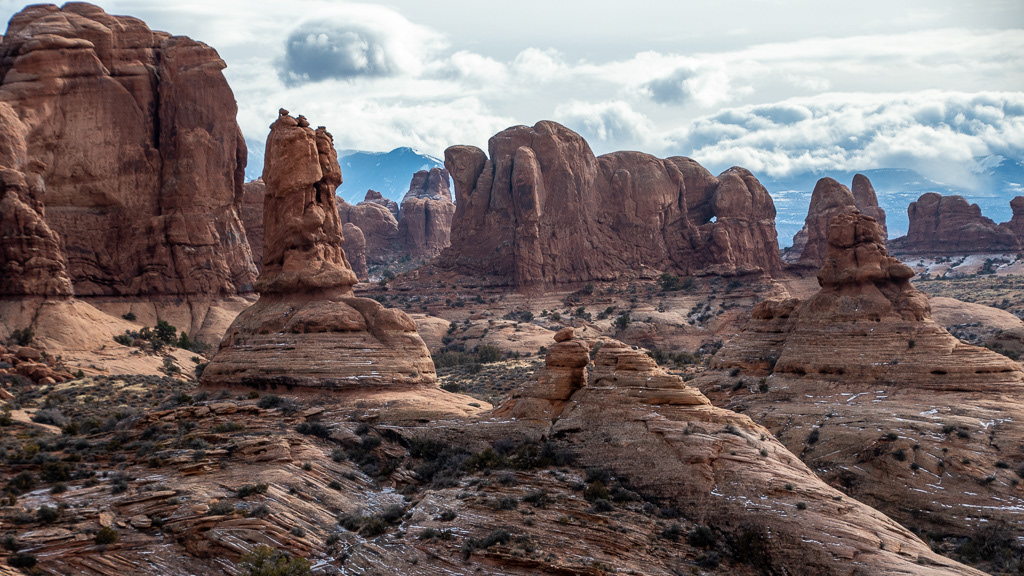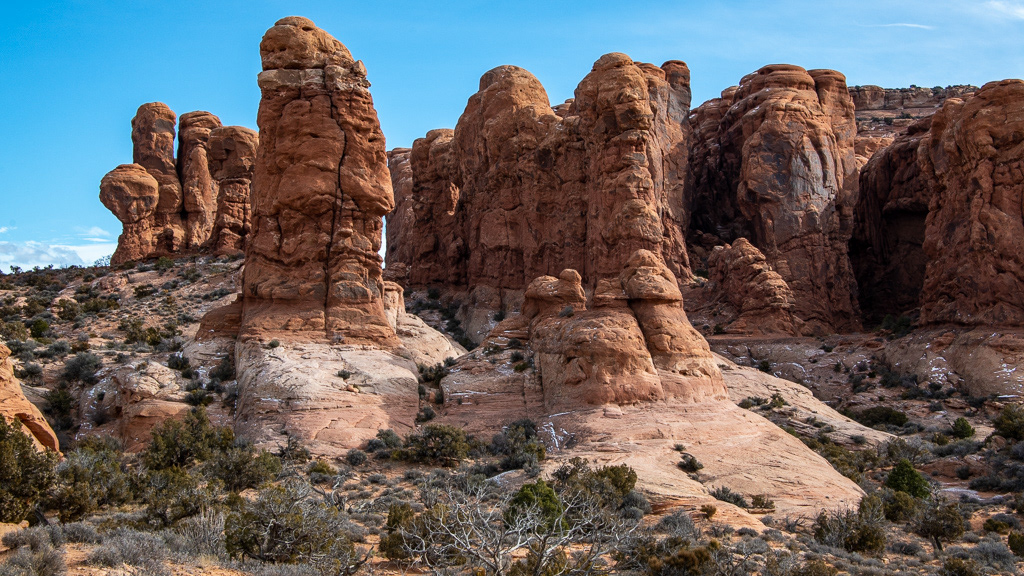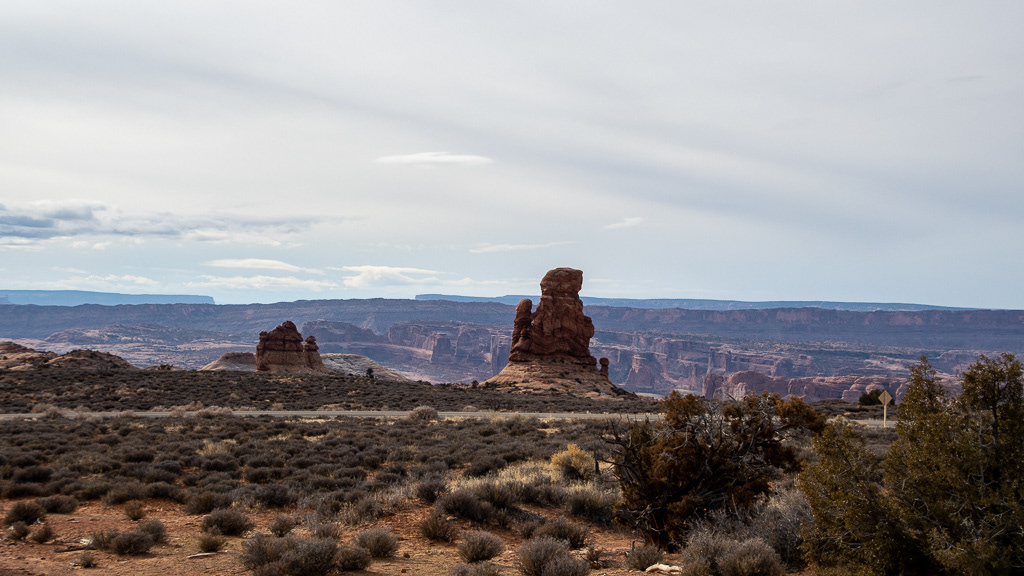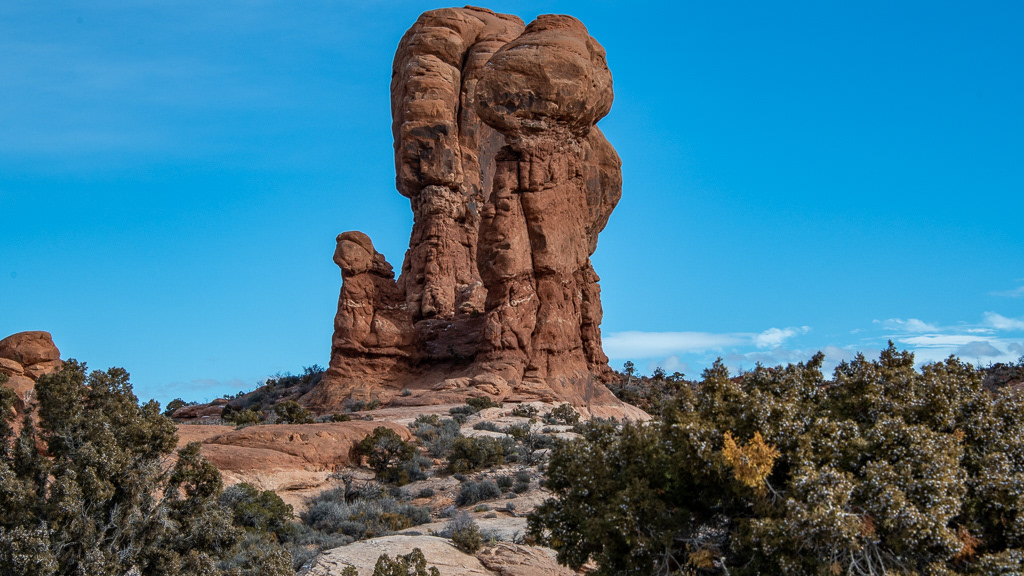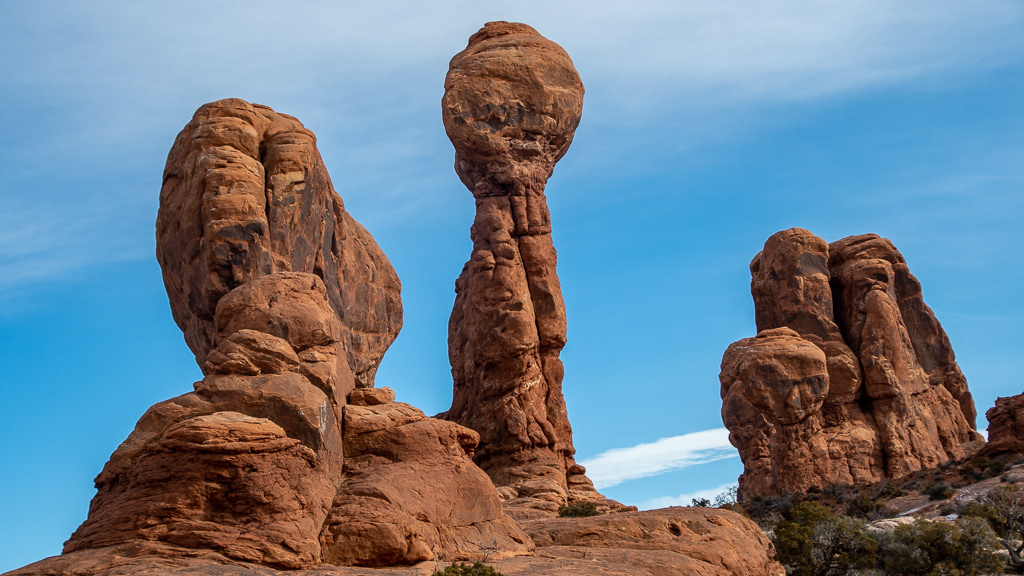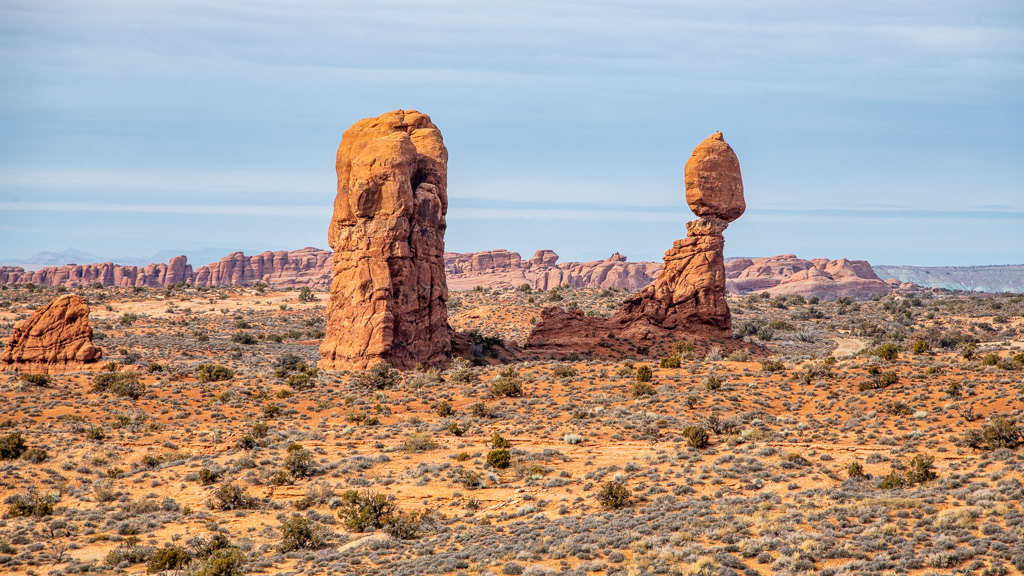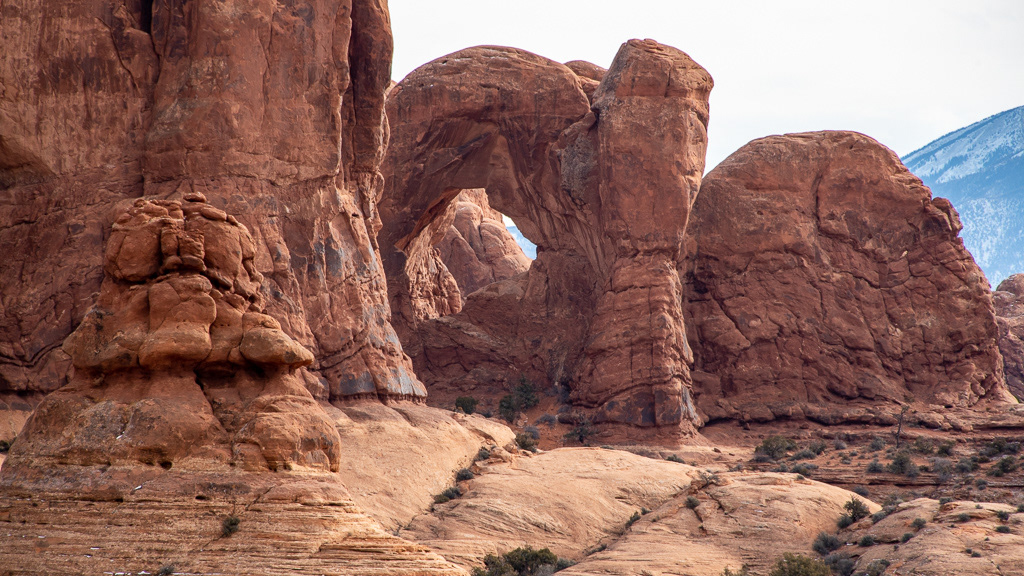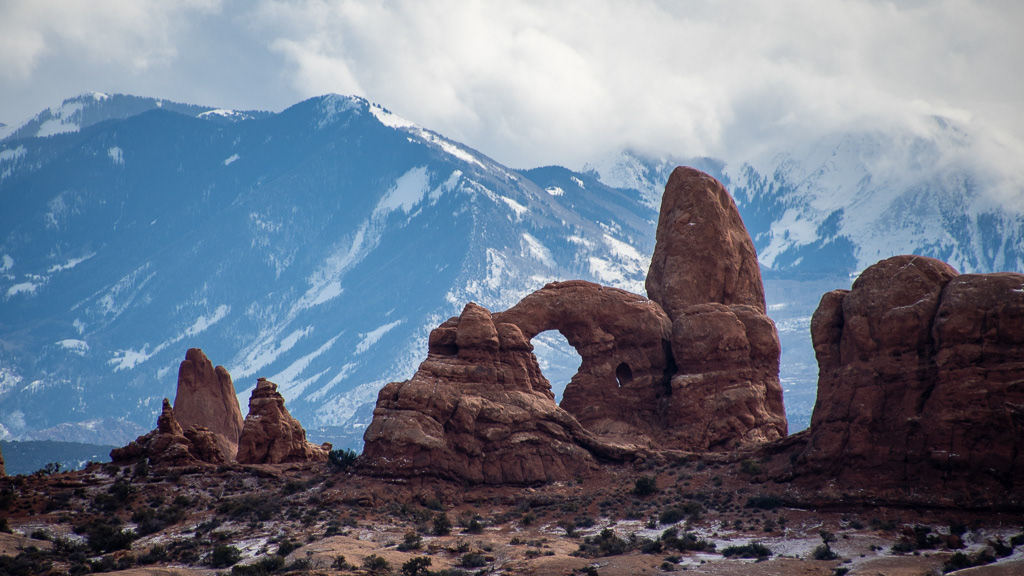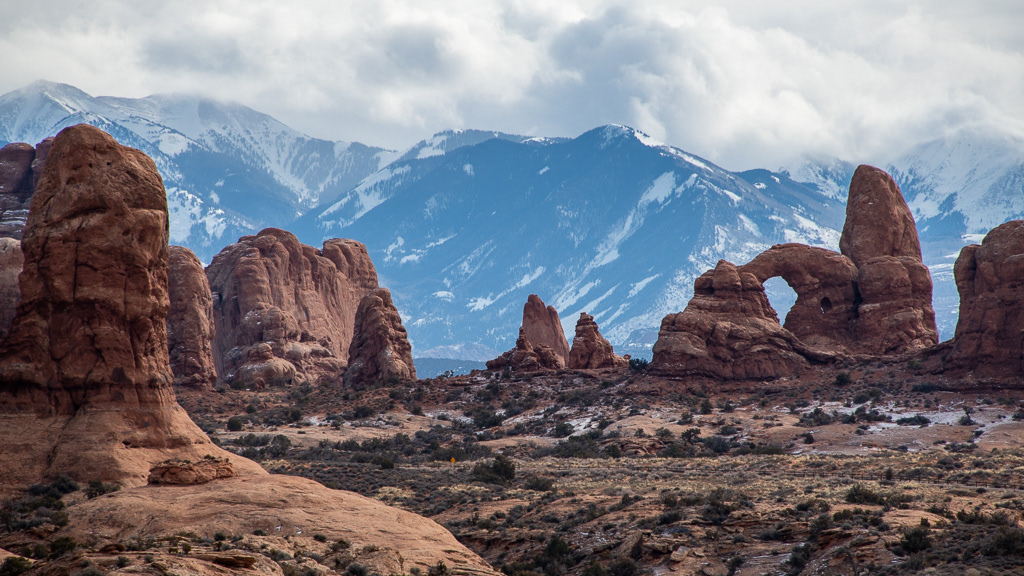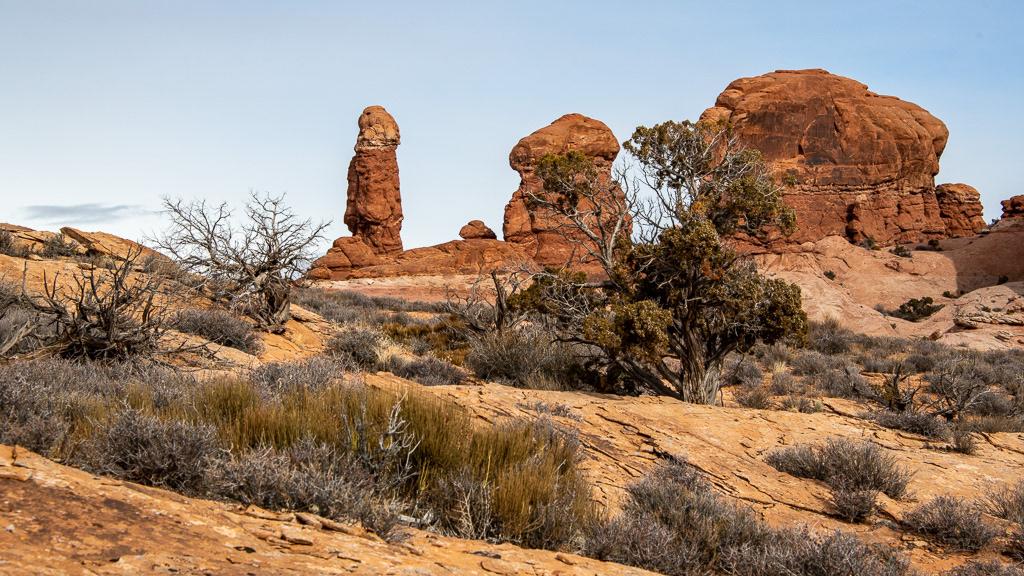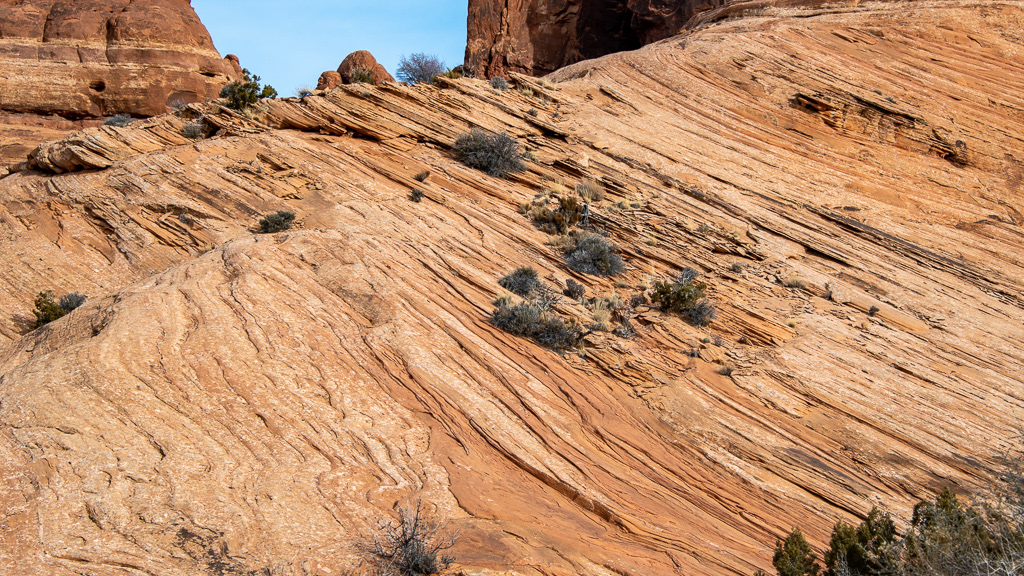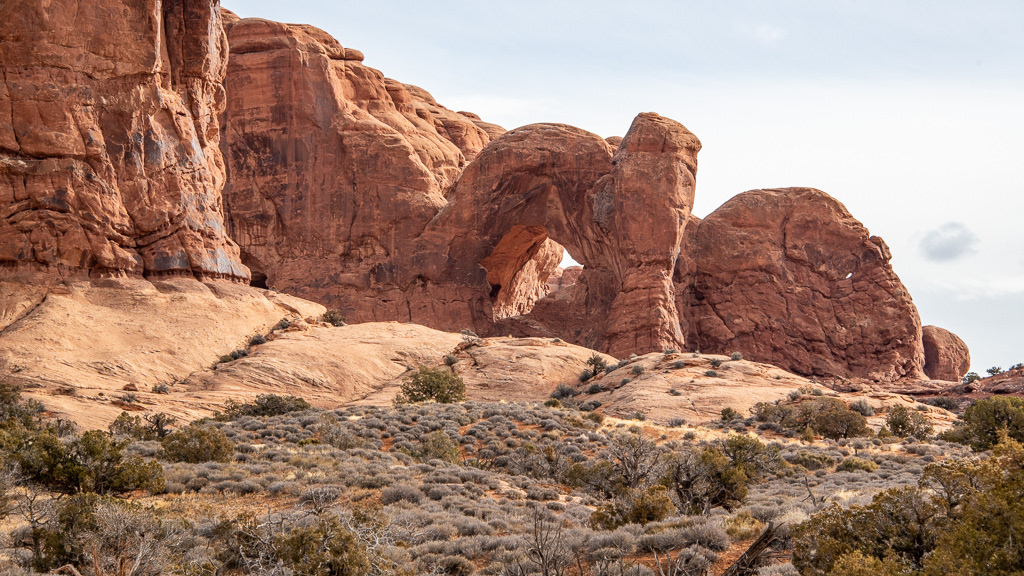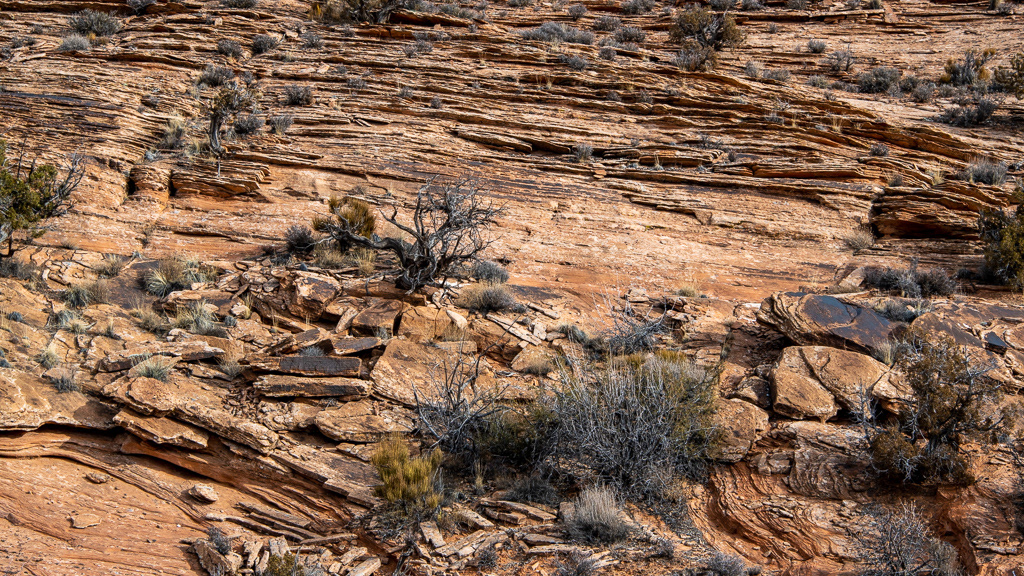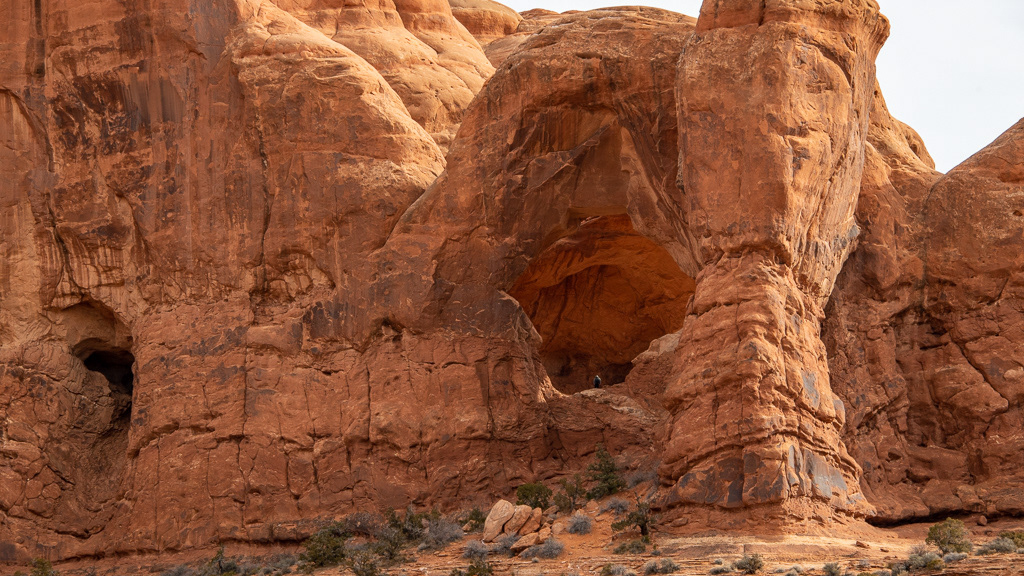 Tiny people in big landscape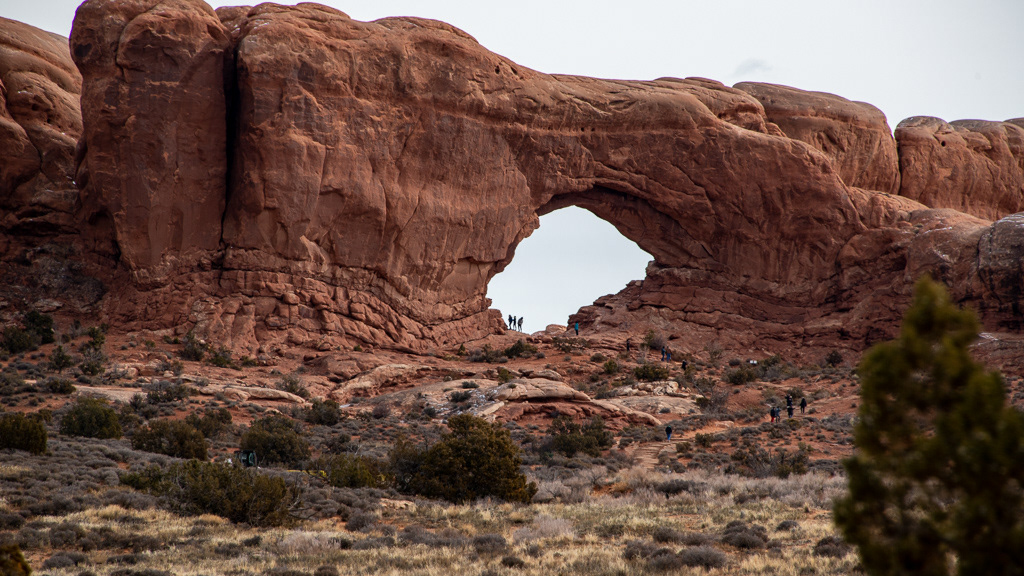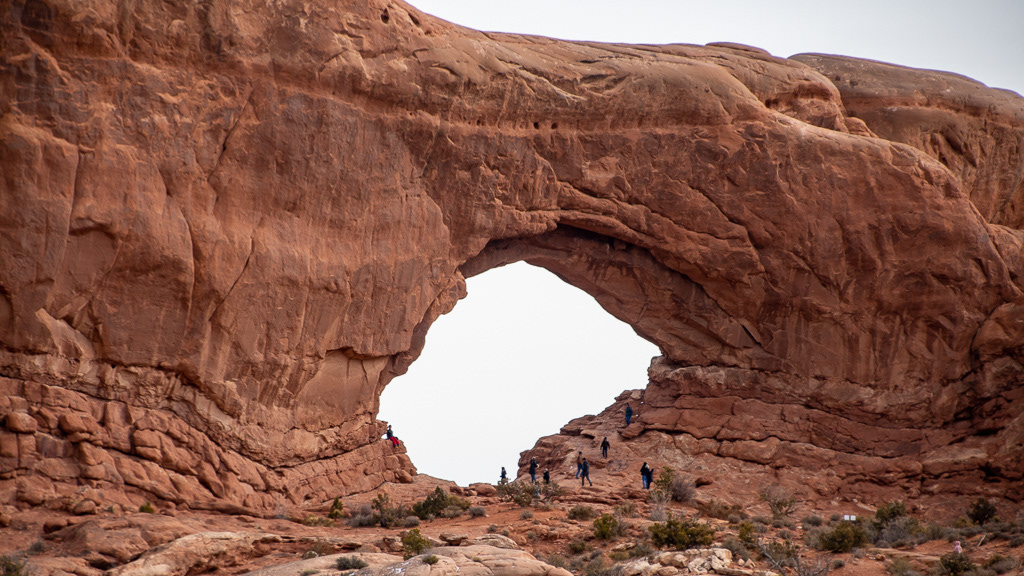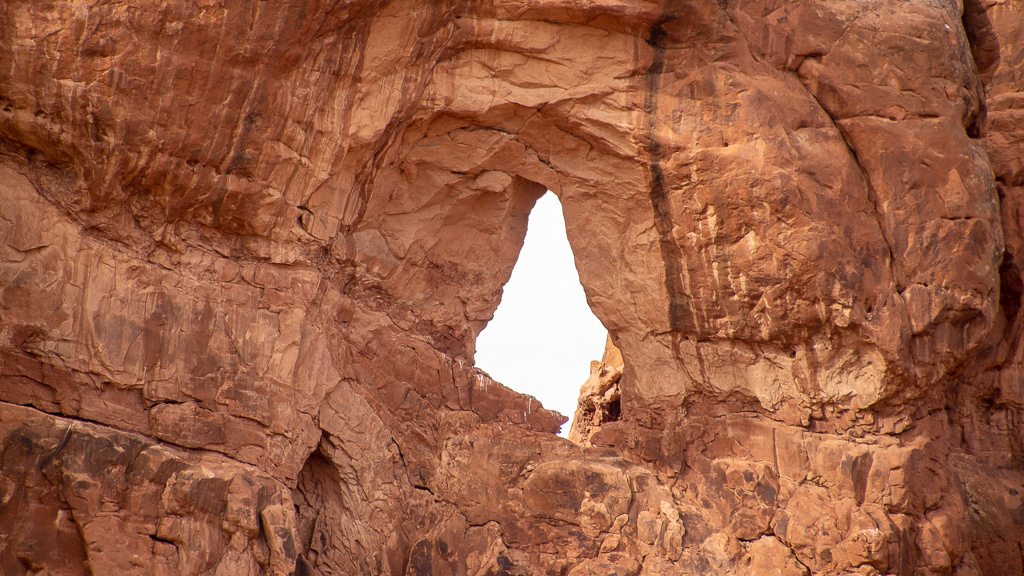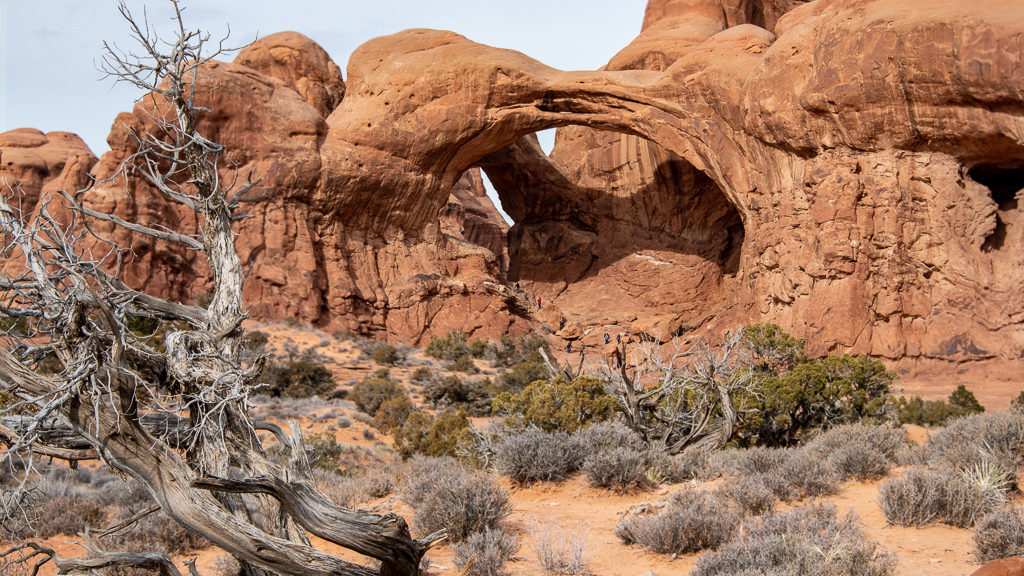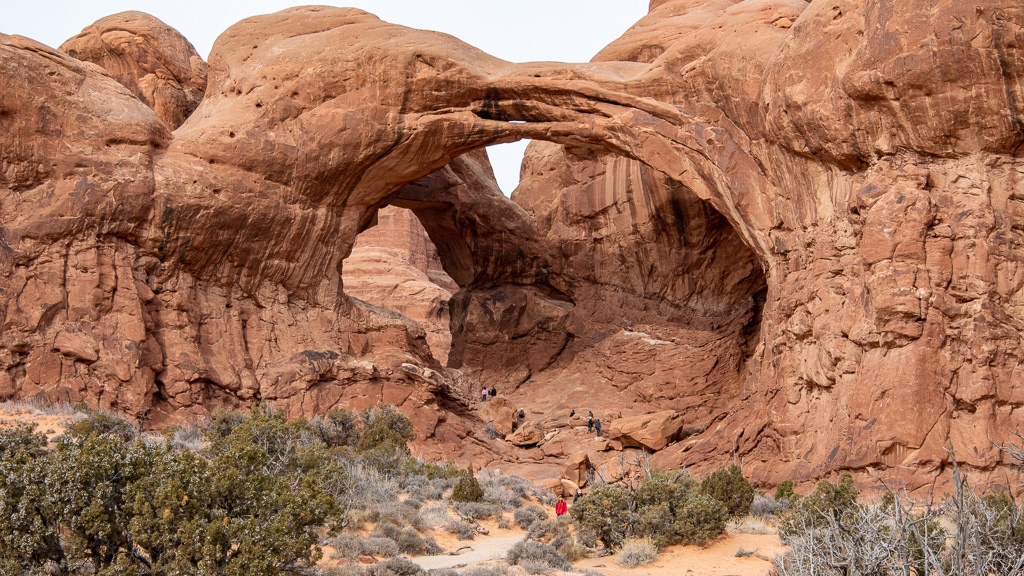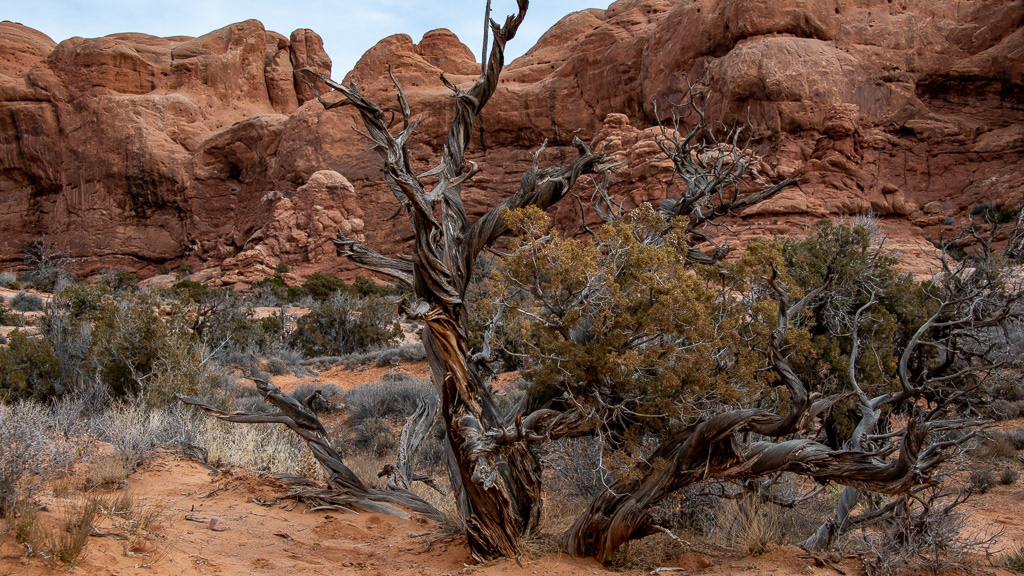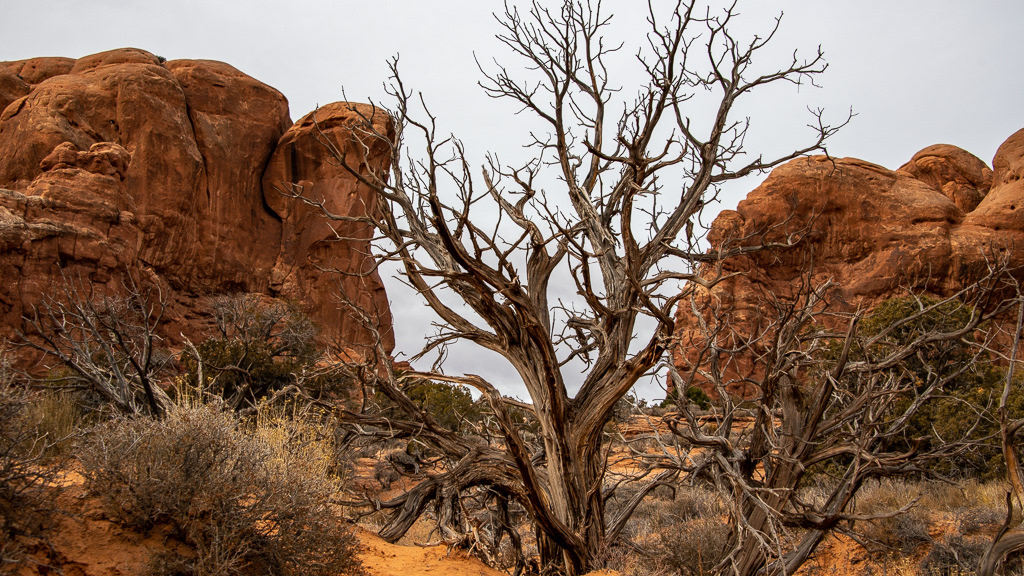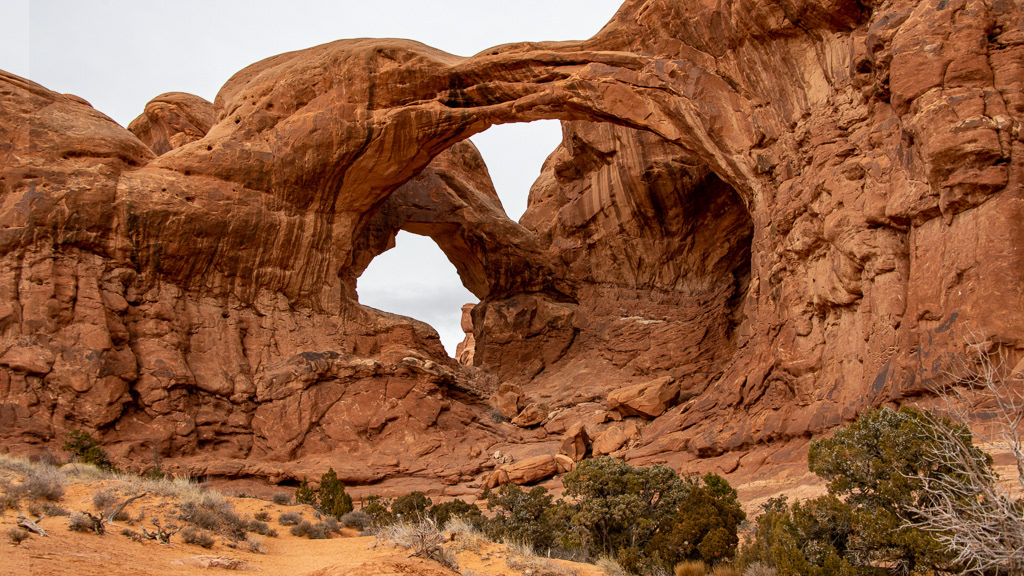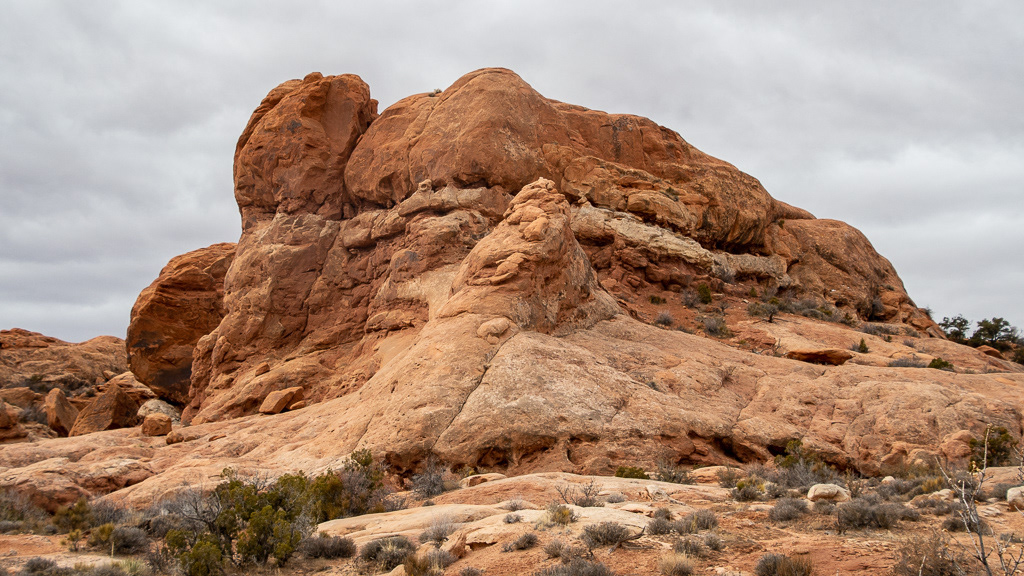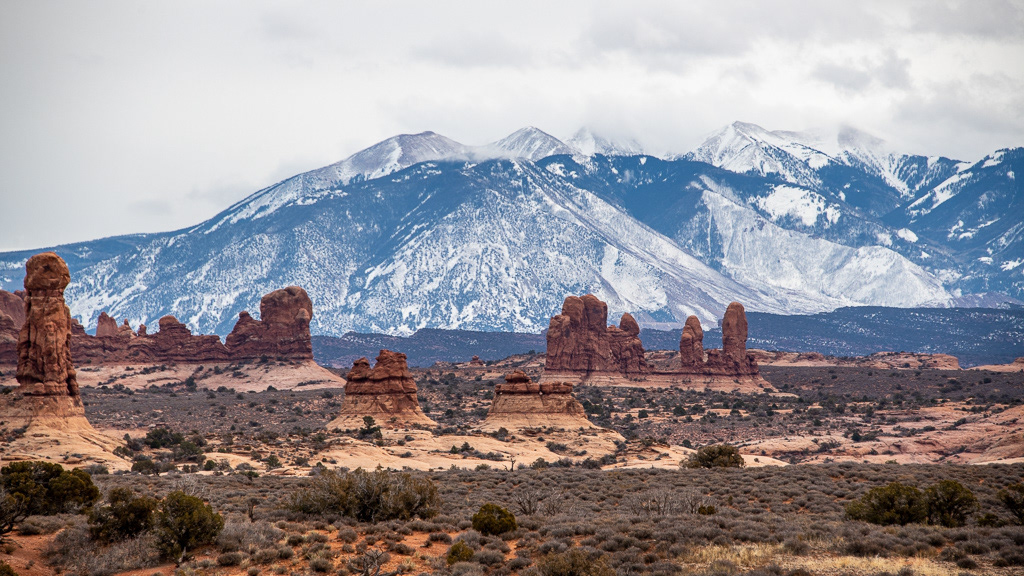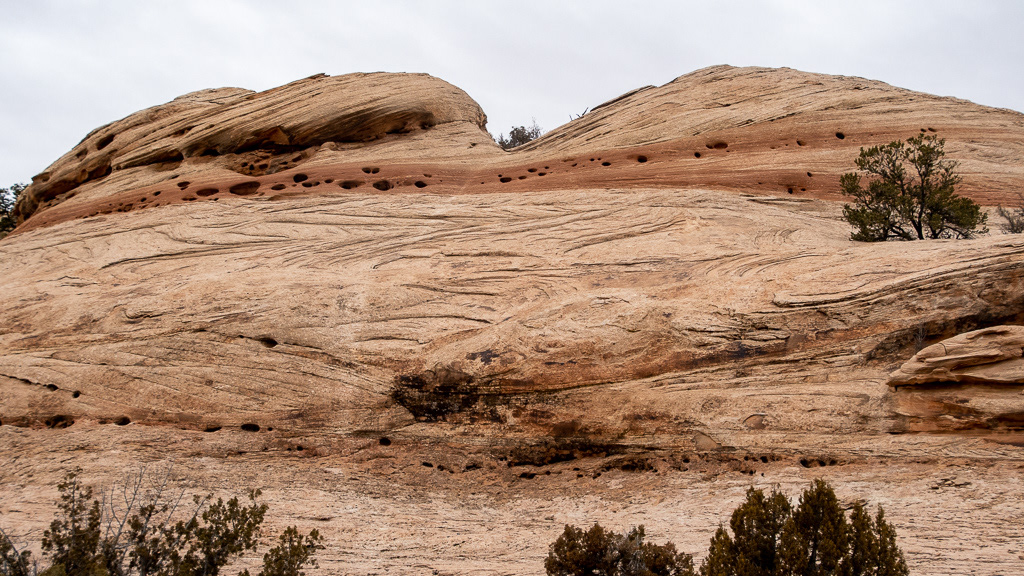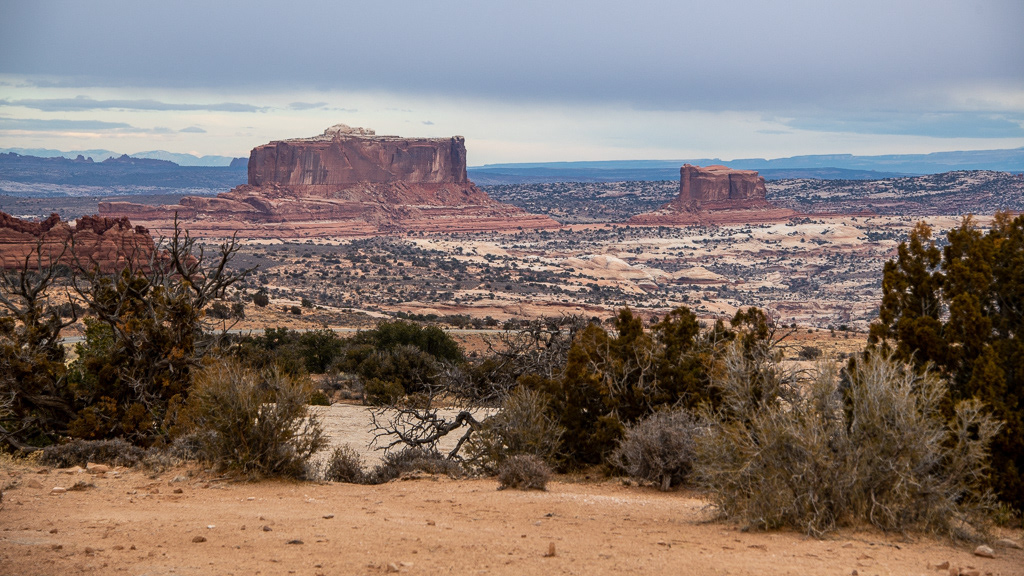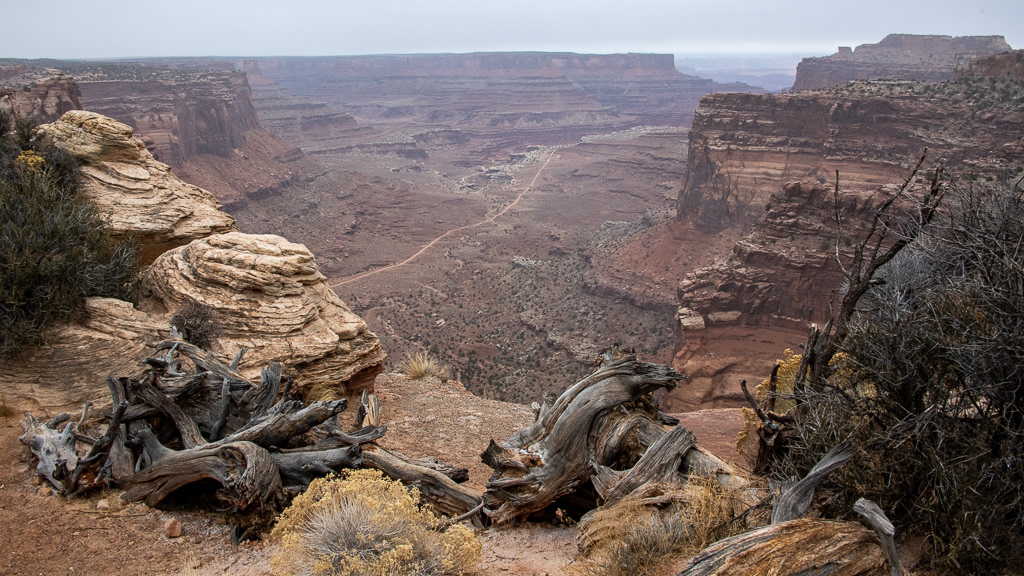 But then obscured by a snowstorm !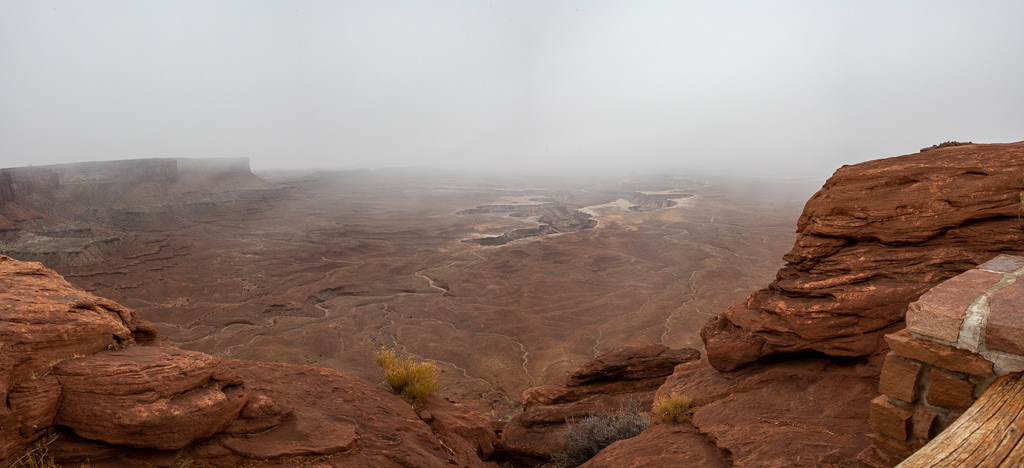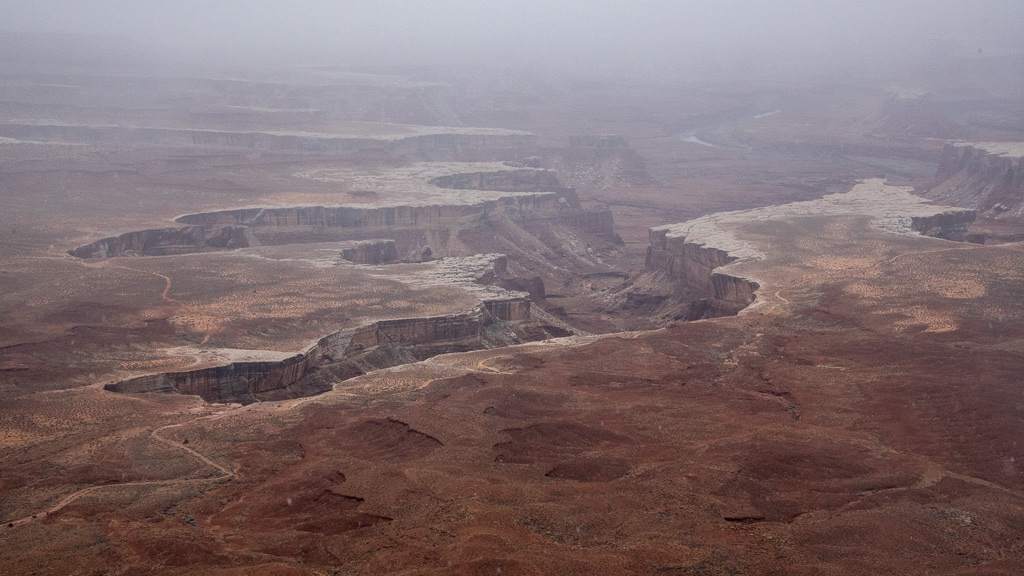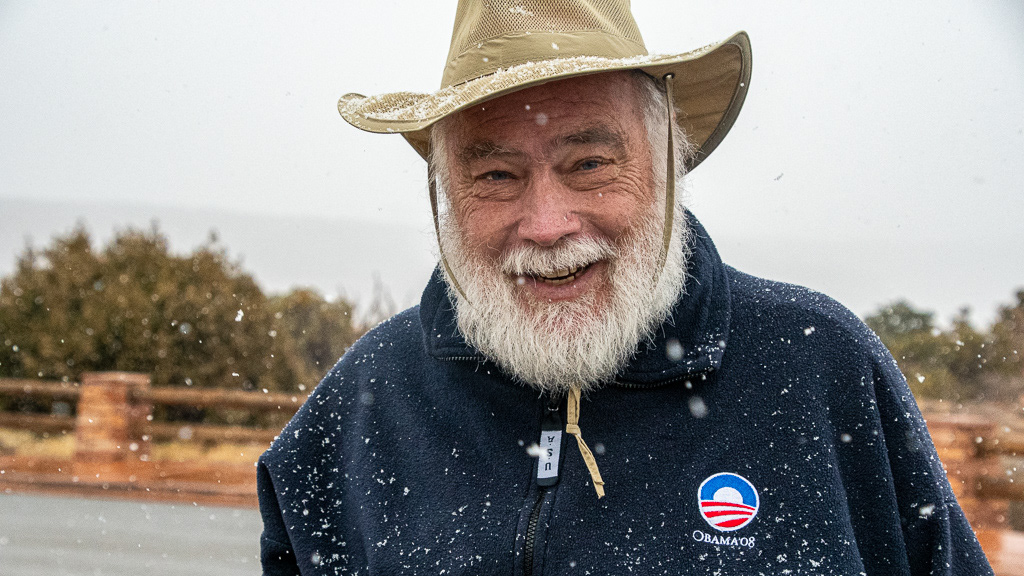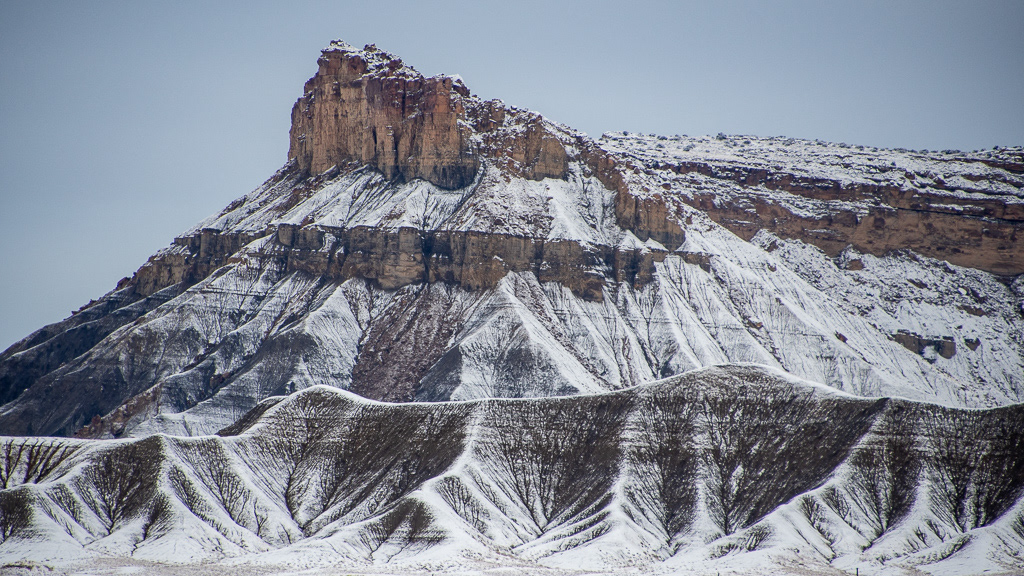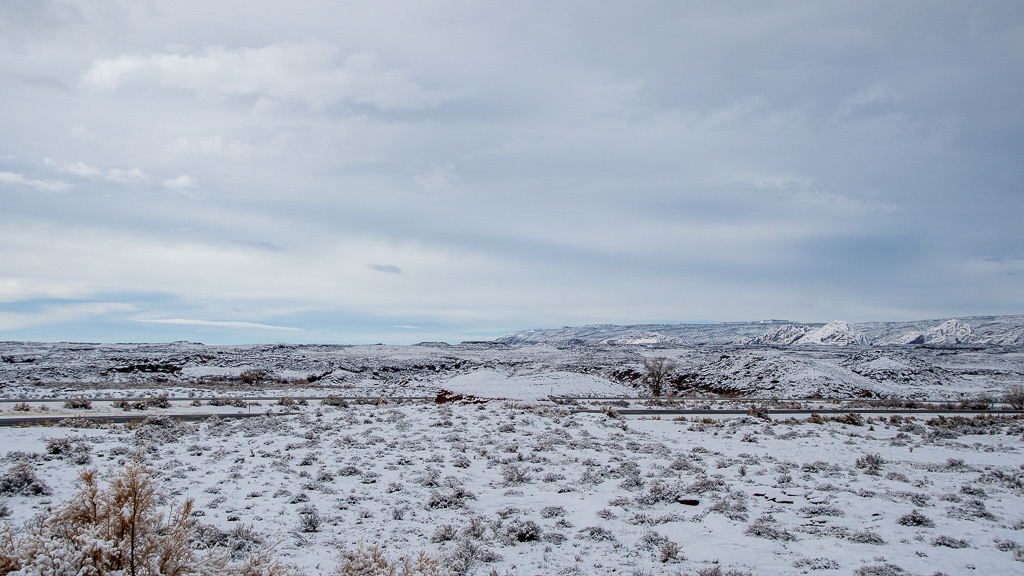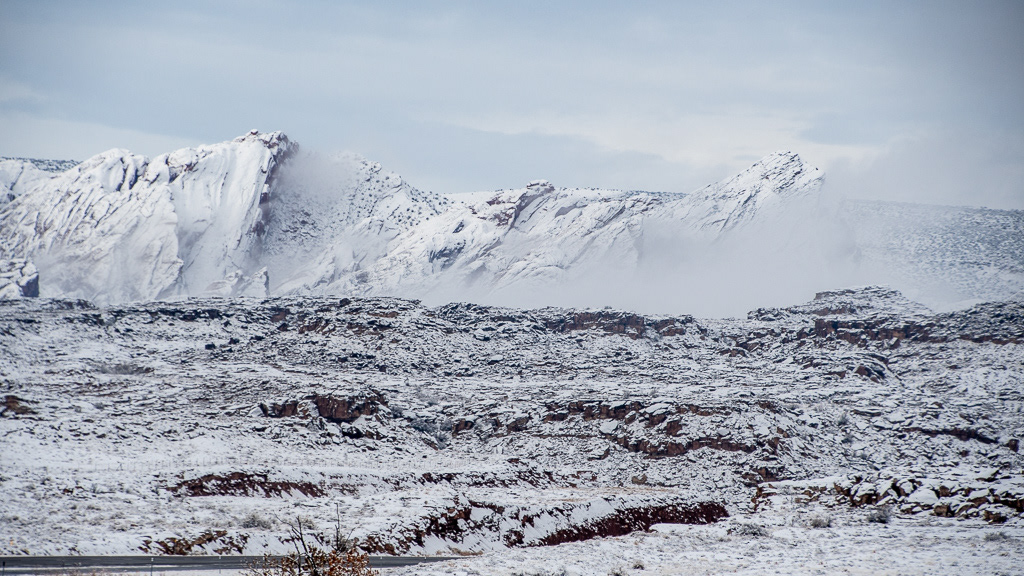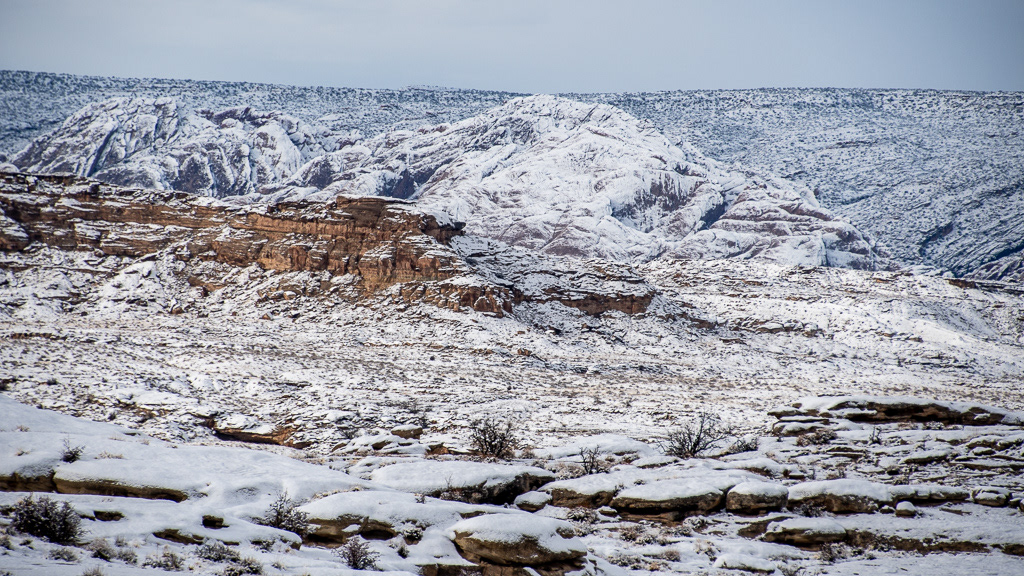 These rocks looked like layered chocolate cake with dusting of confectioner sugar !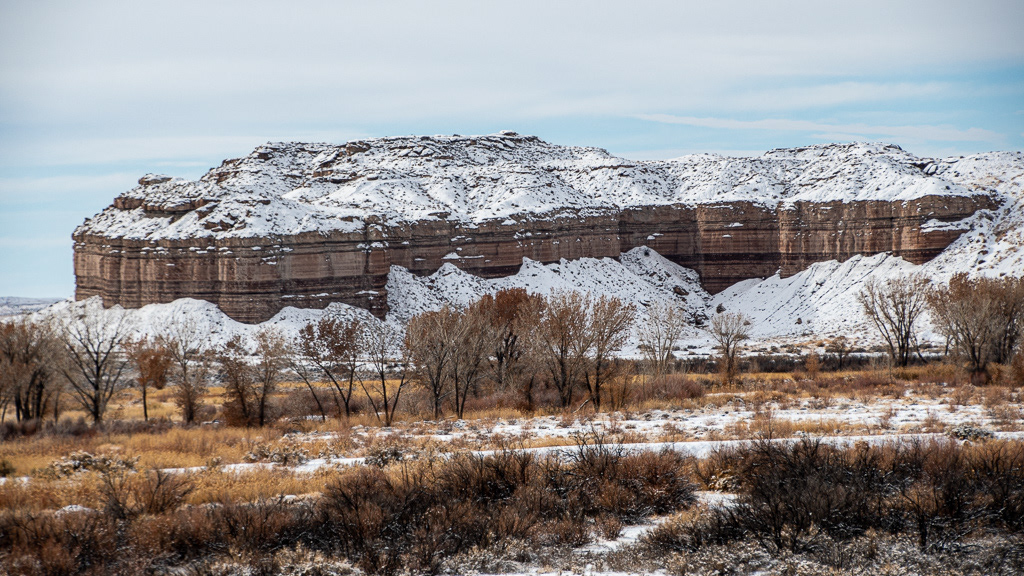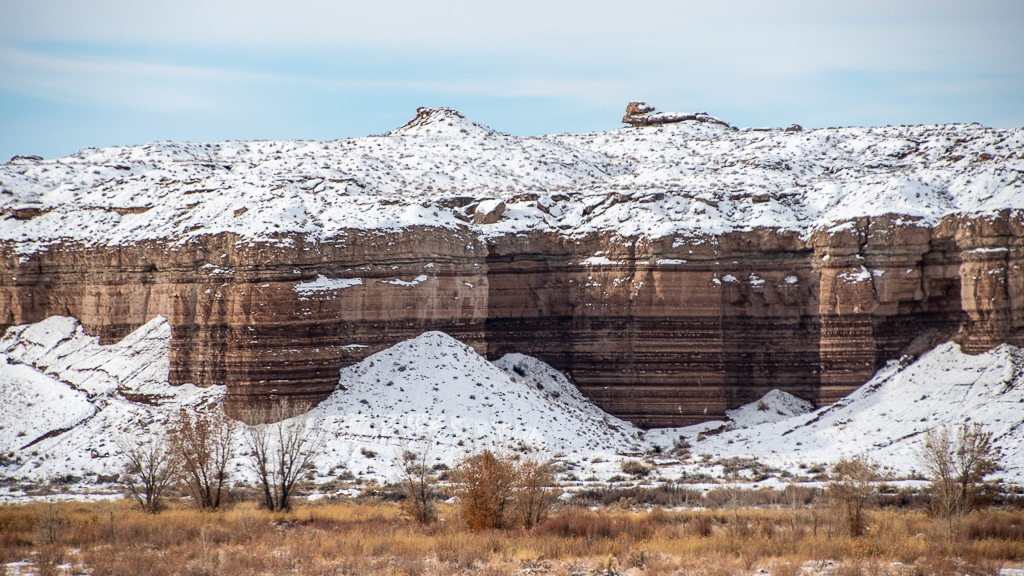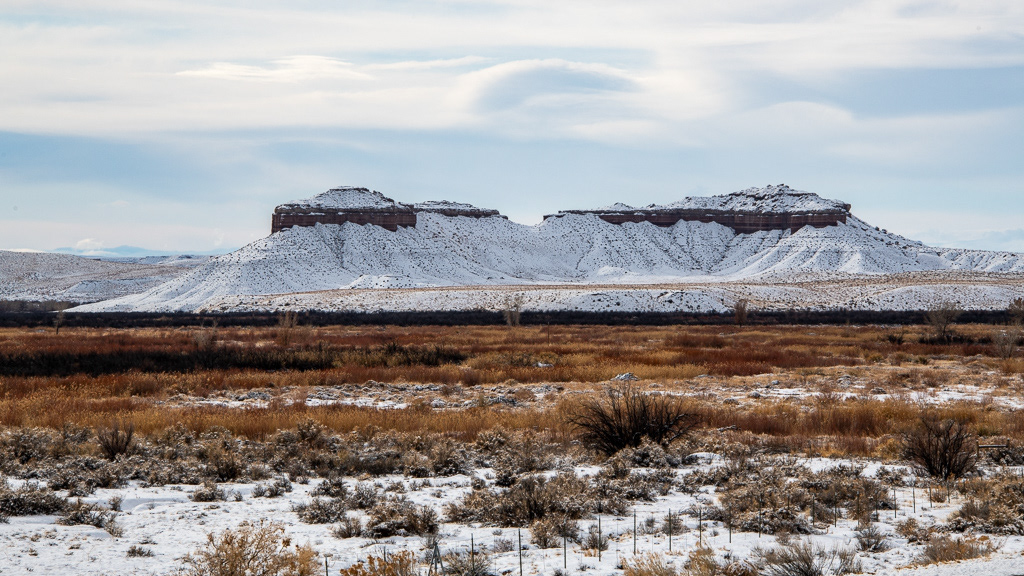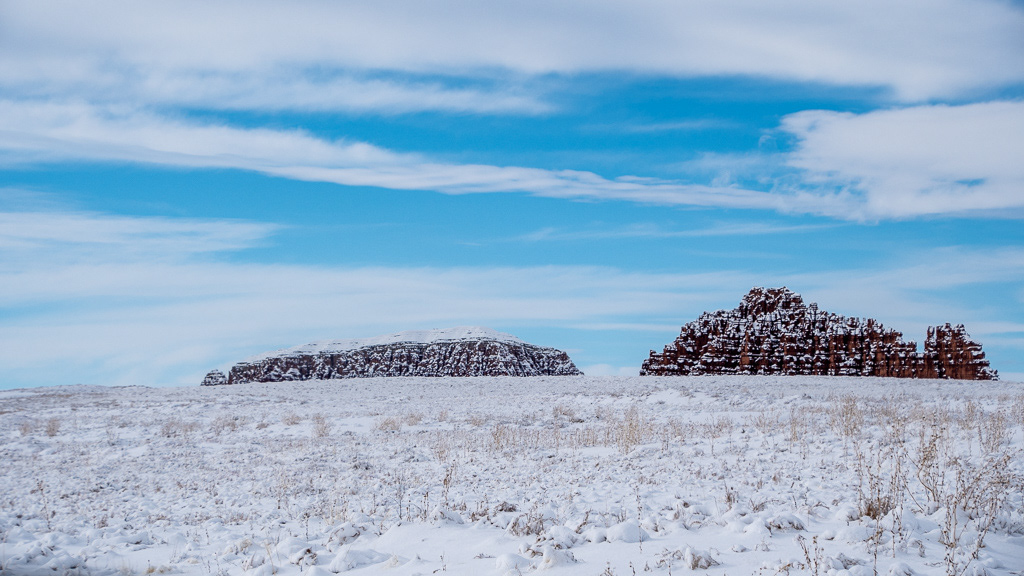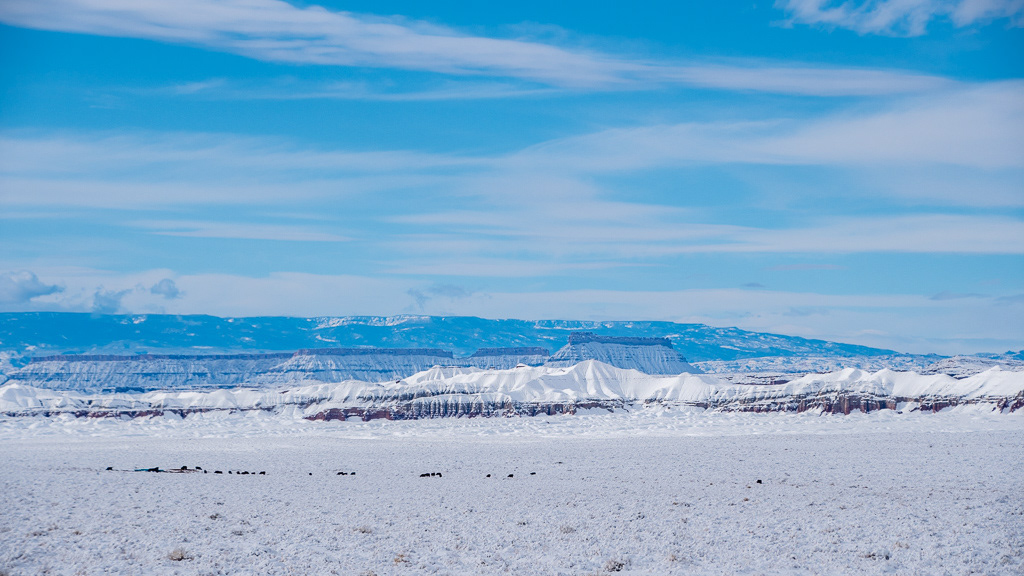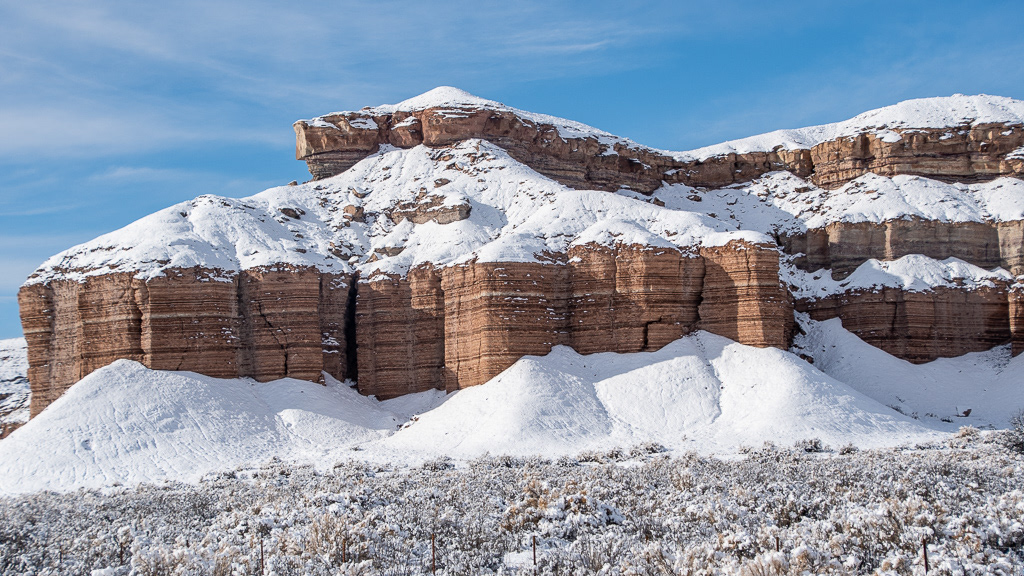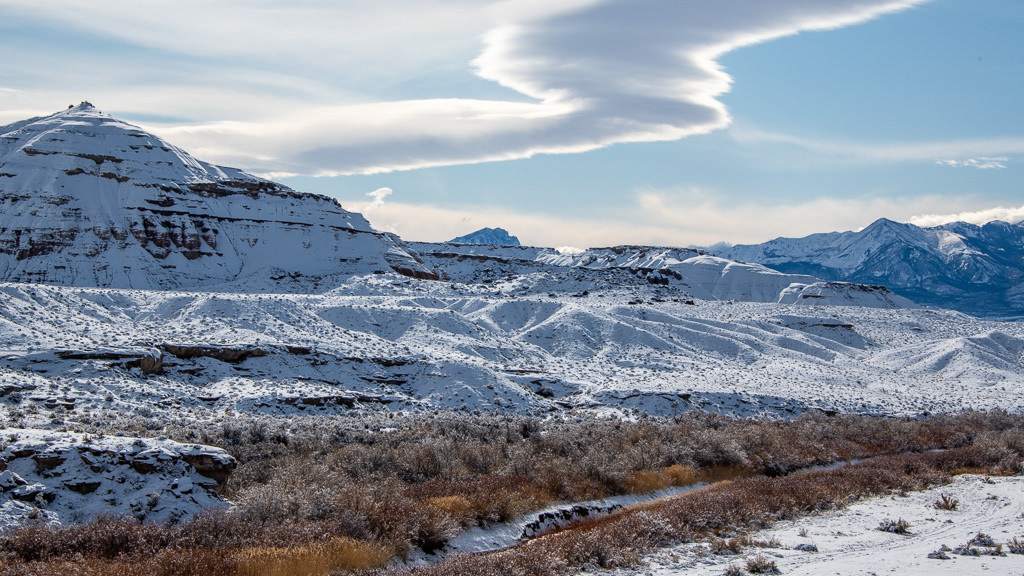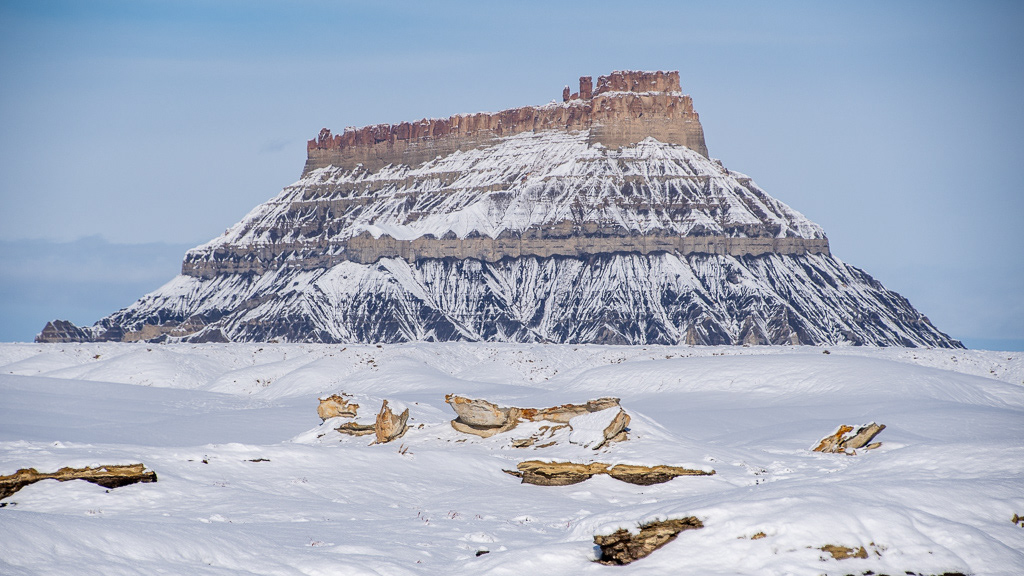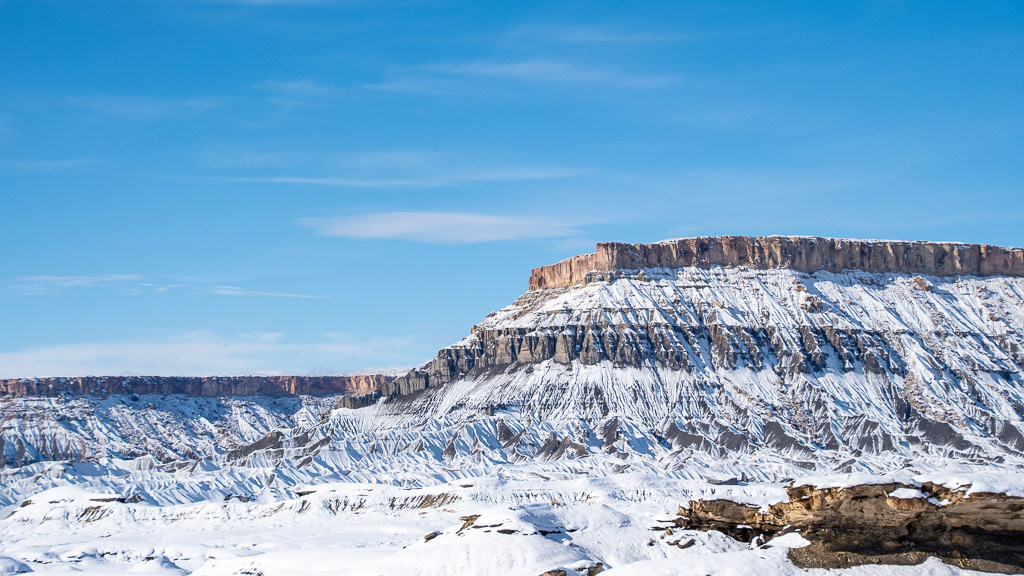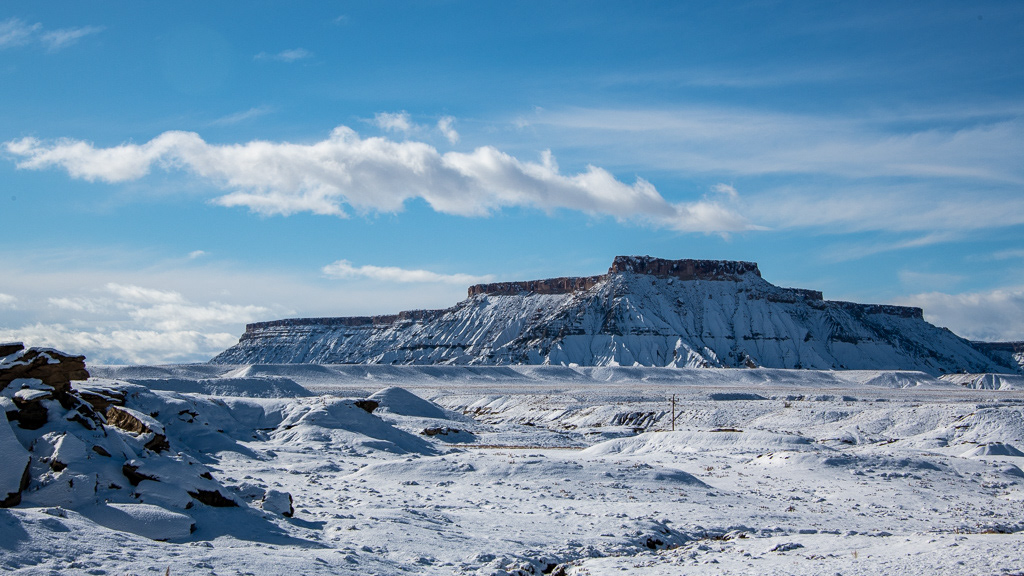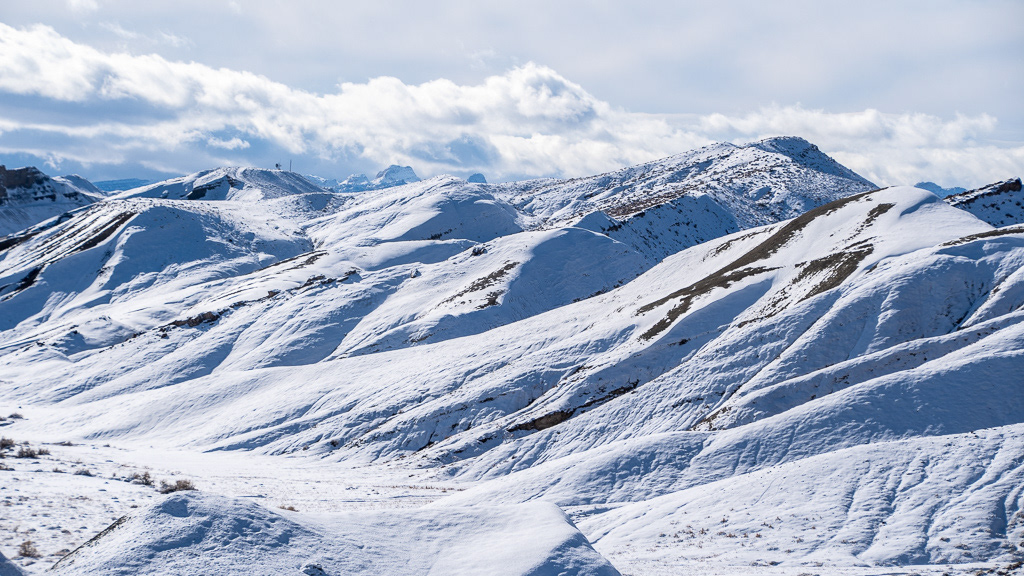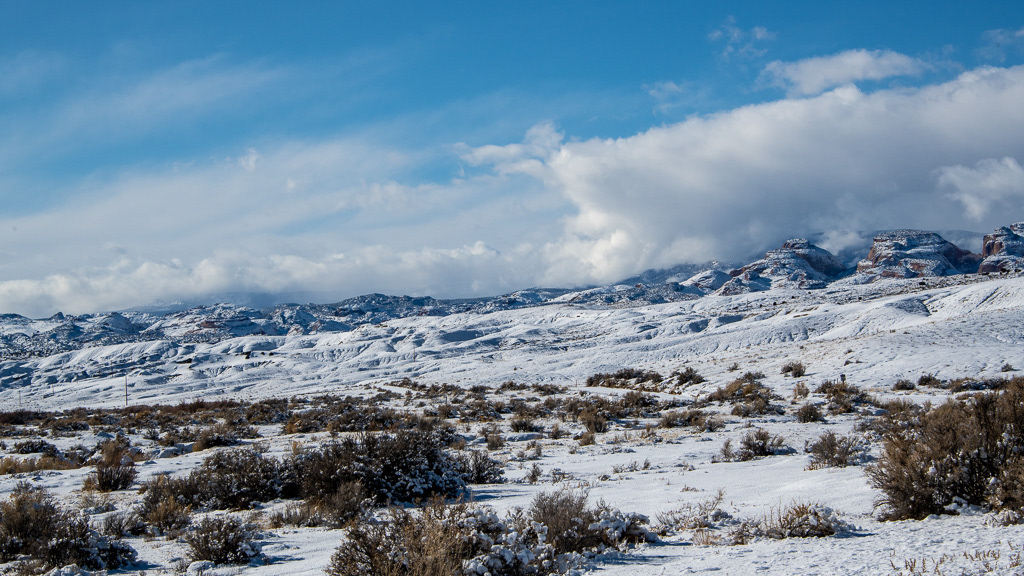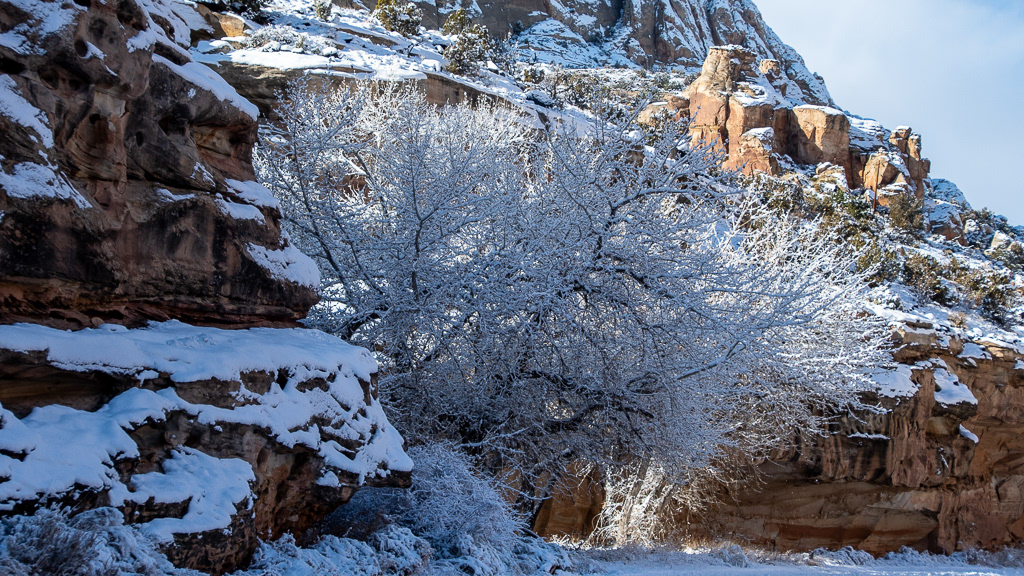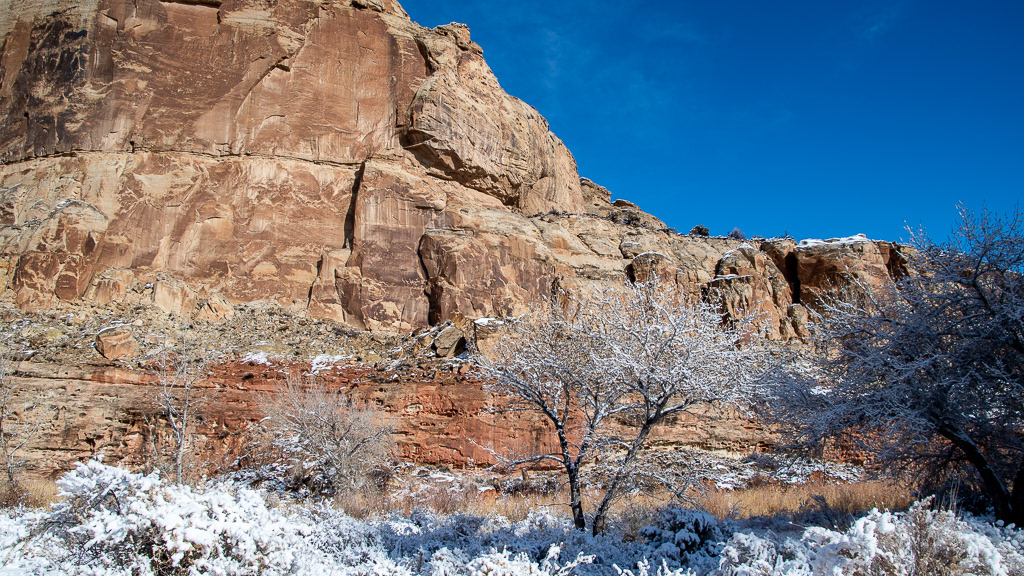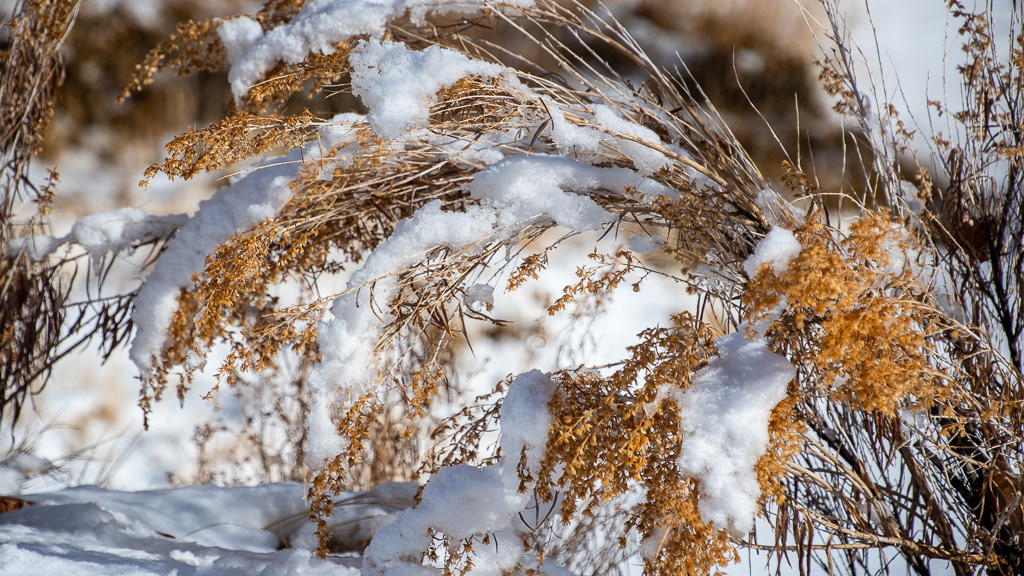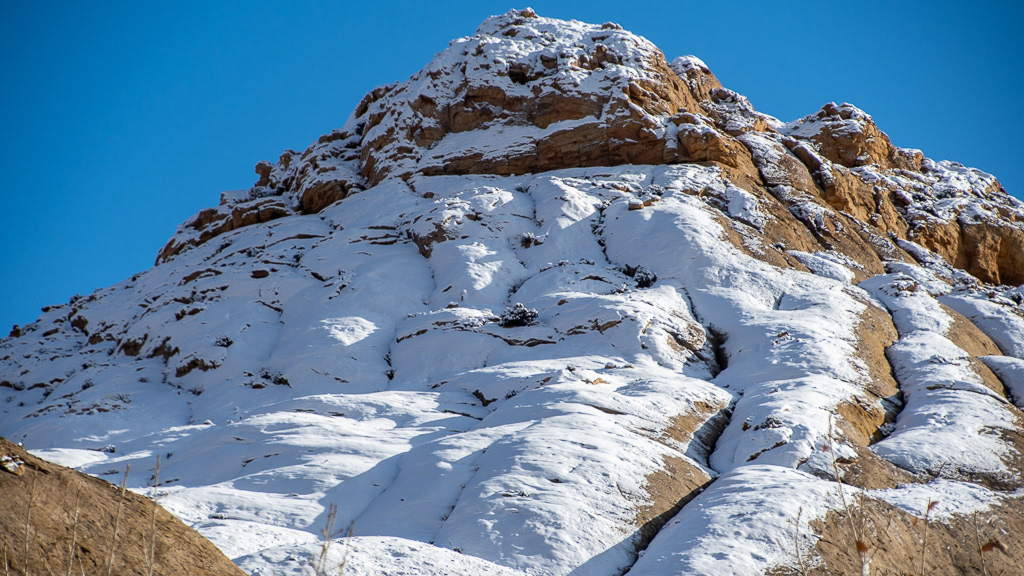 The dome that inspired the pioneers to name the place Capitol Reef. I would have voted for a more feminine part !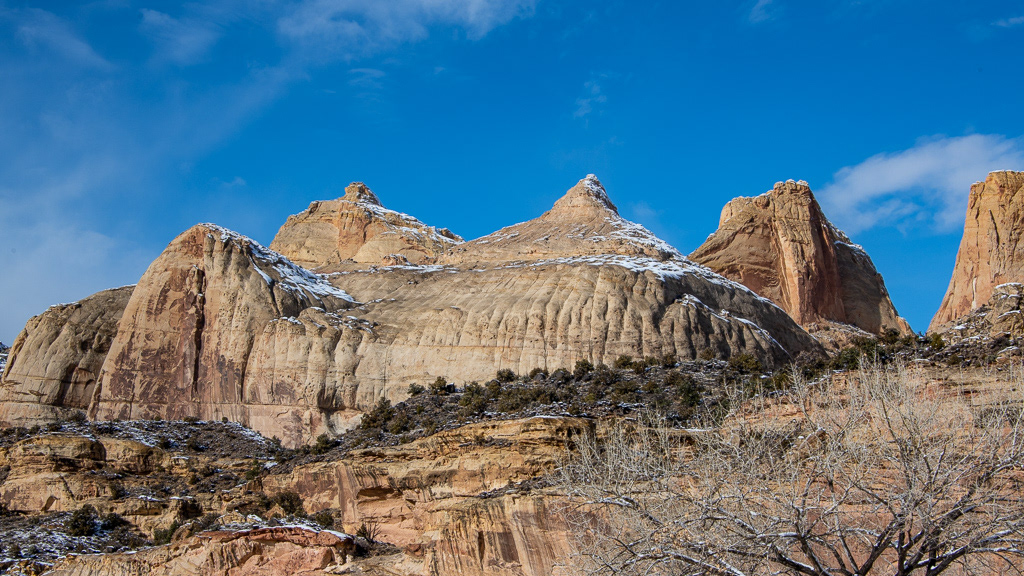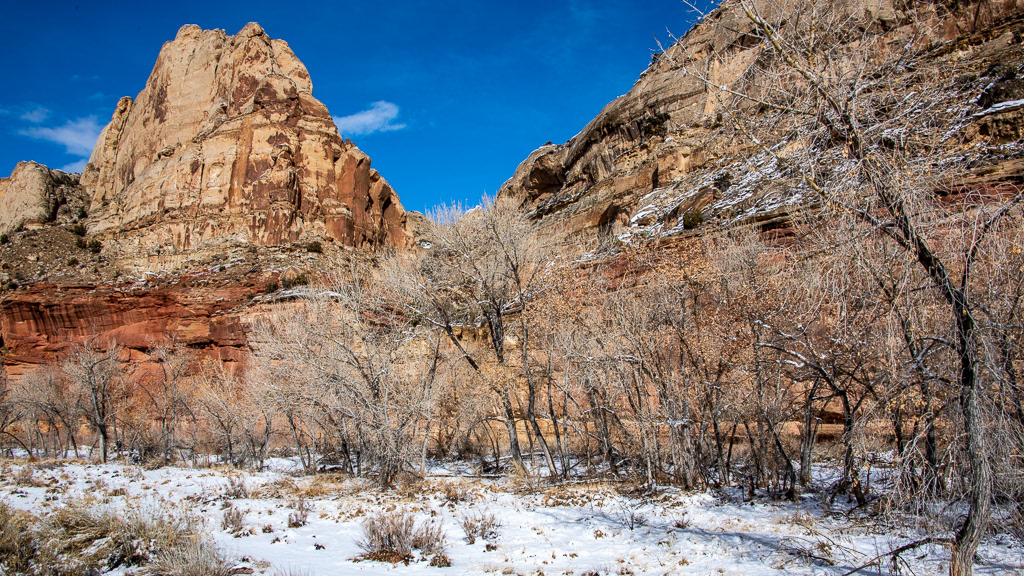 Beautiful snow covered valley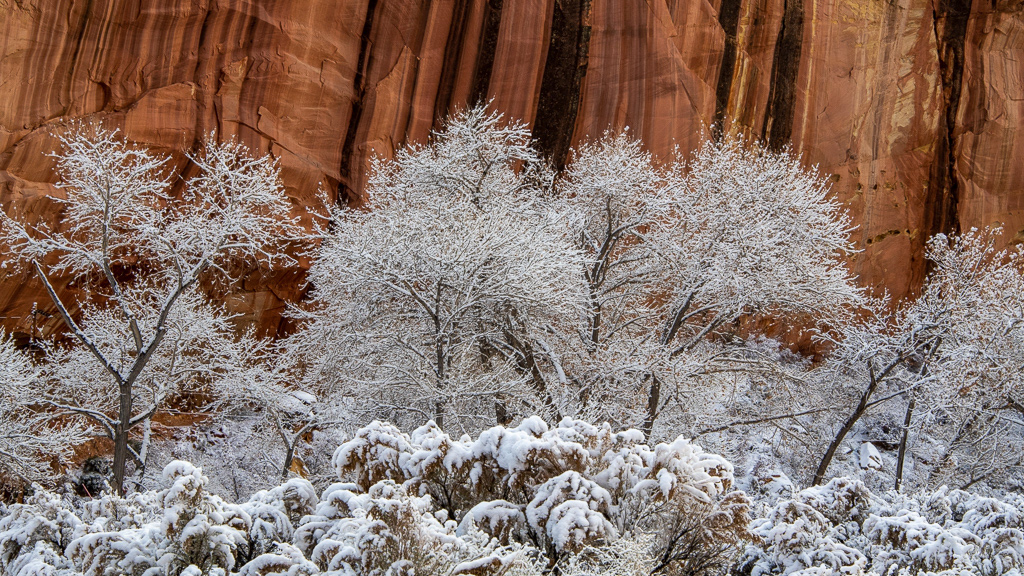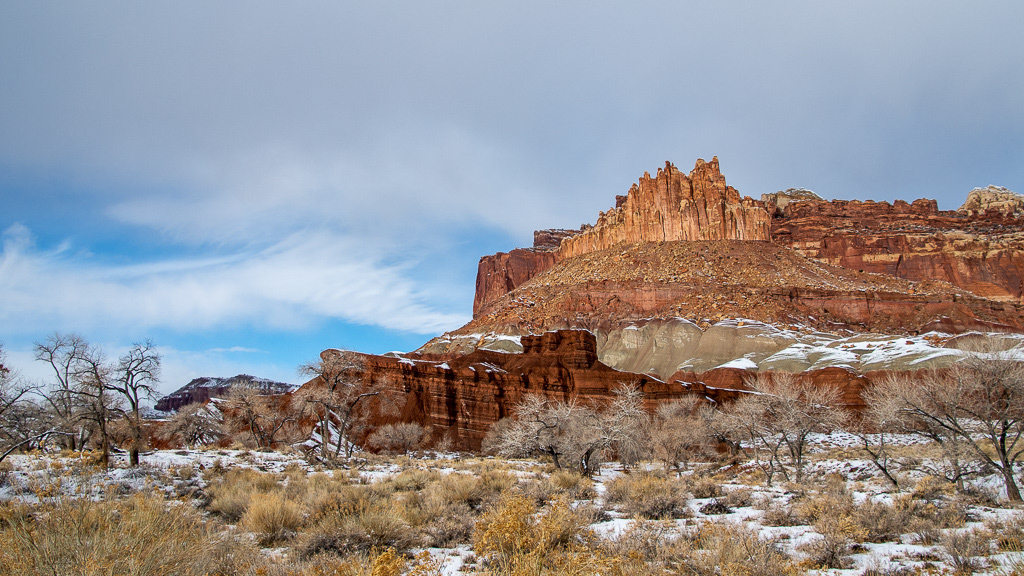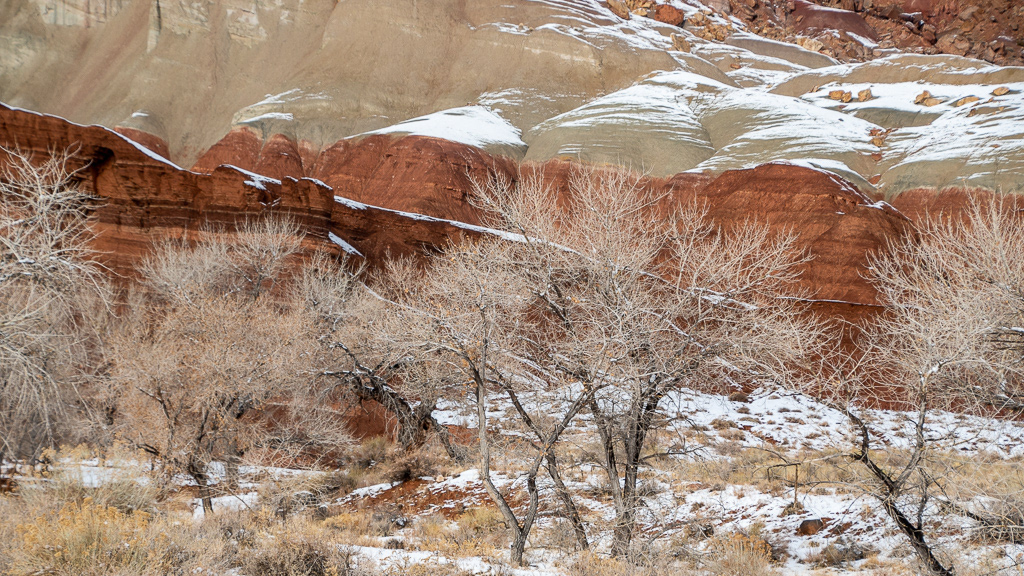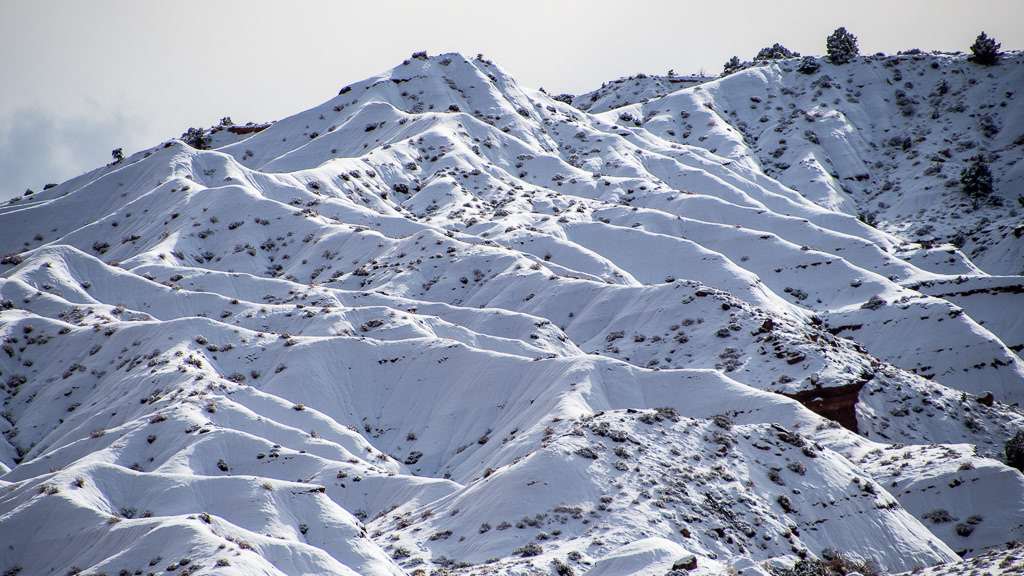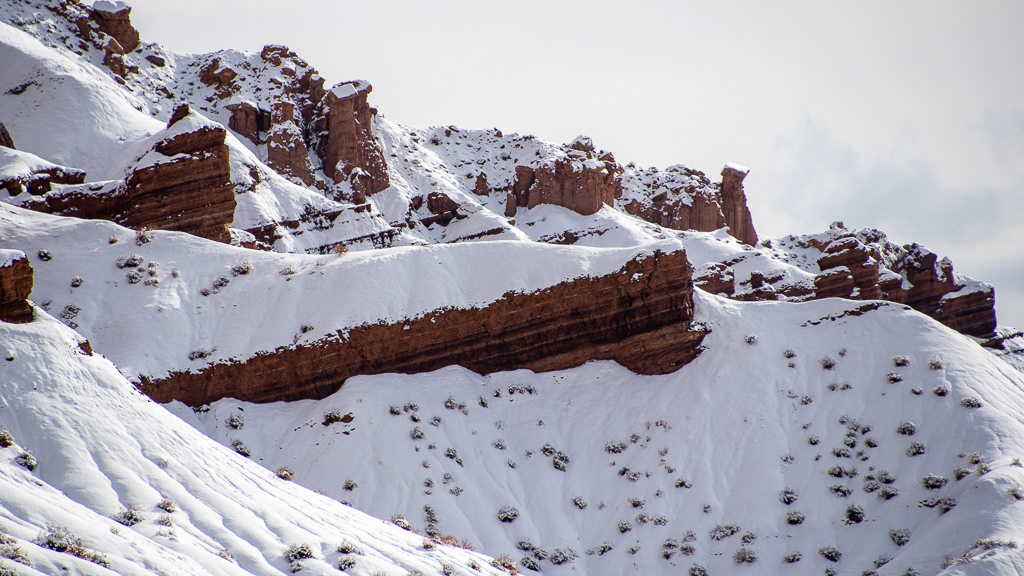 On the way to Salt Lake City Utah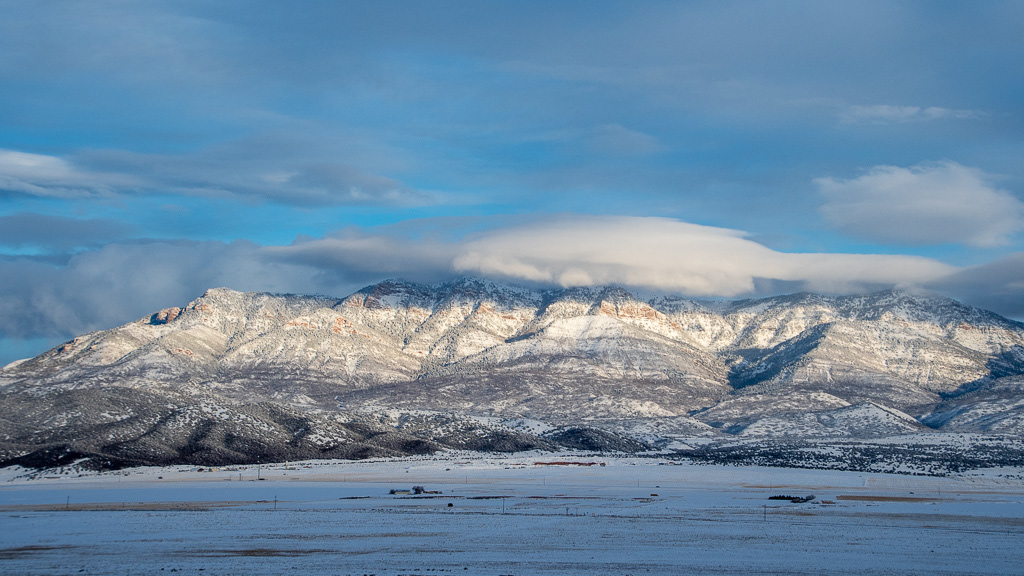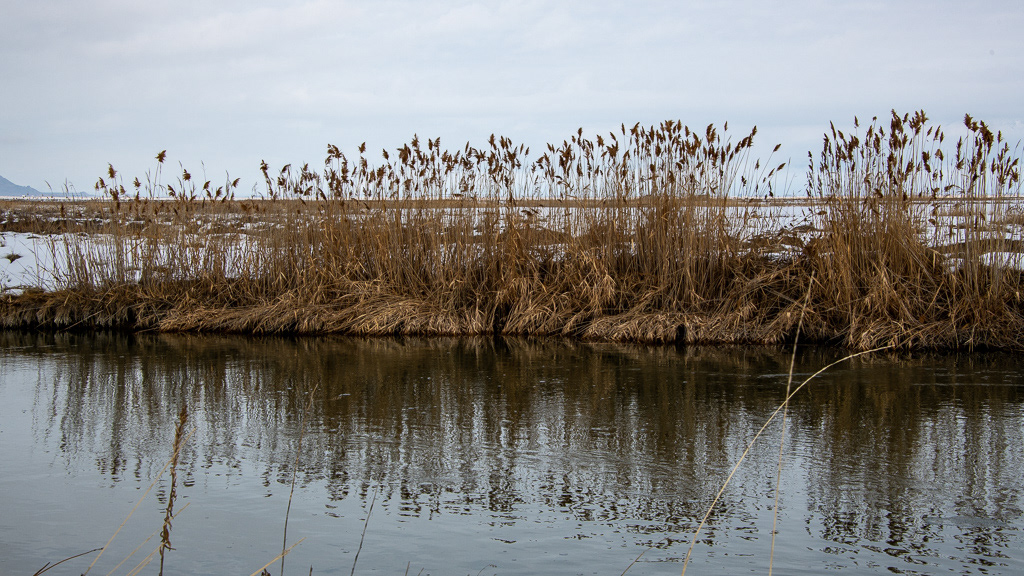 Almost looks like the North Pole !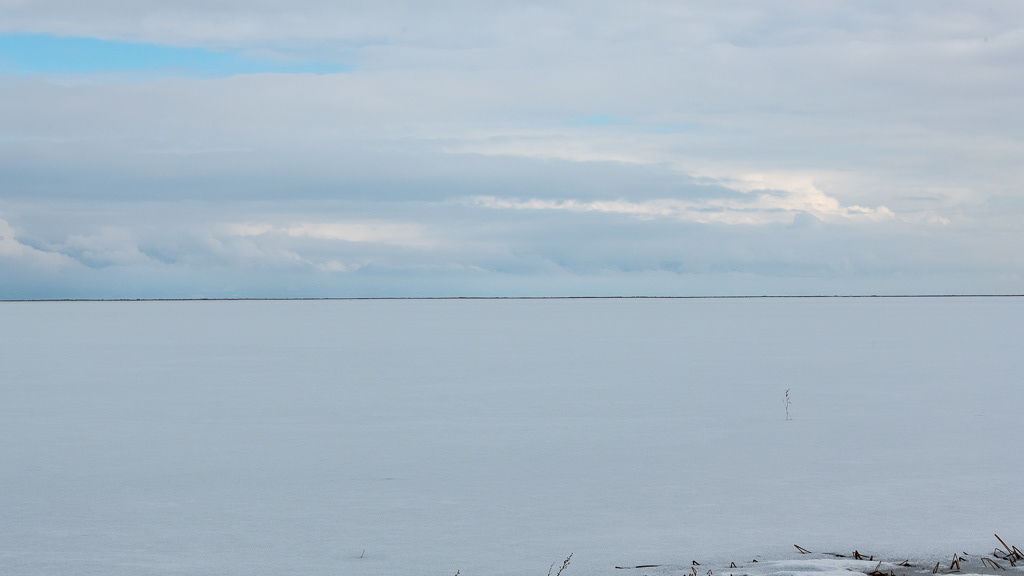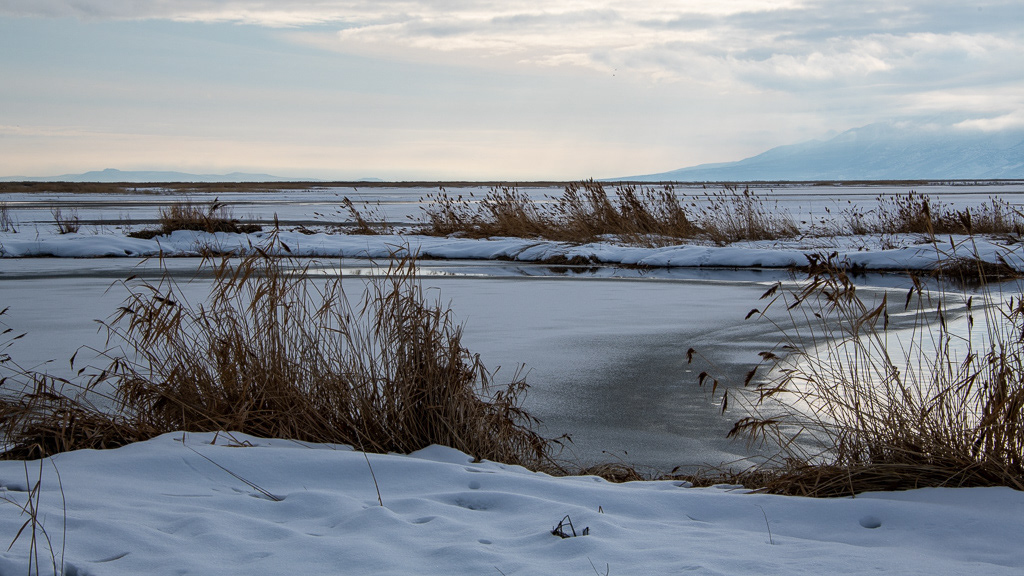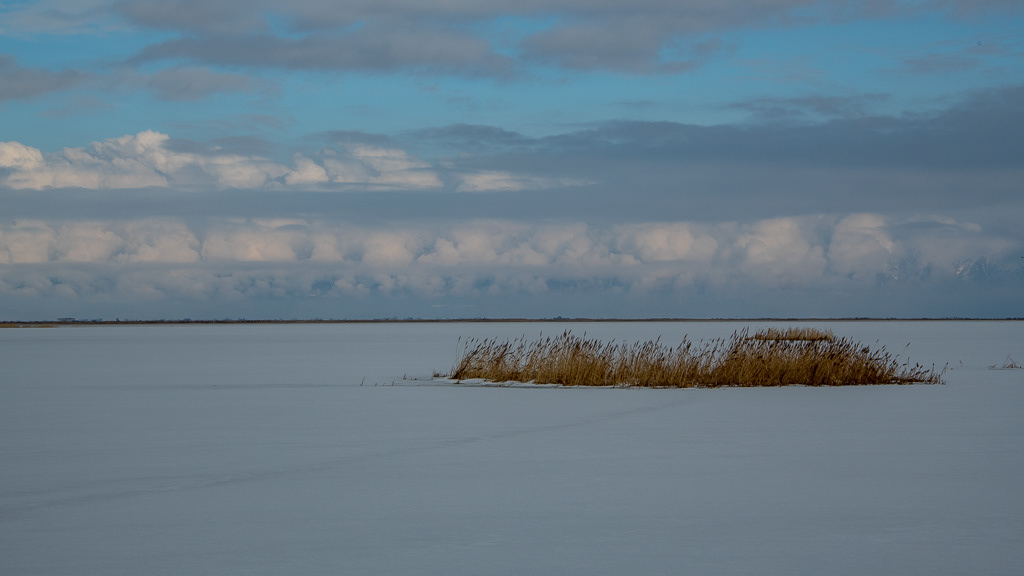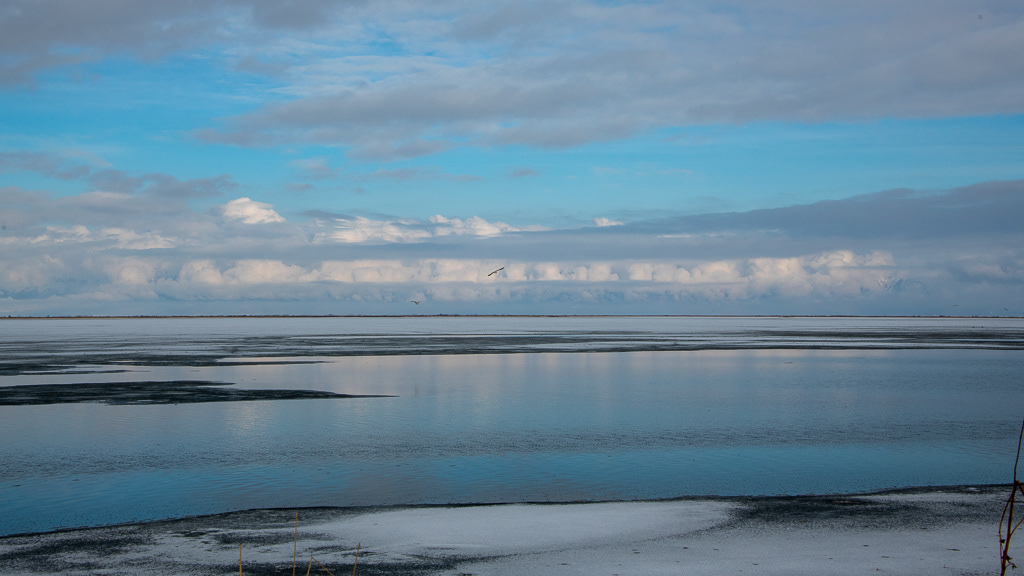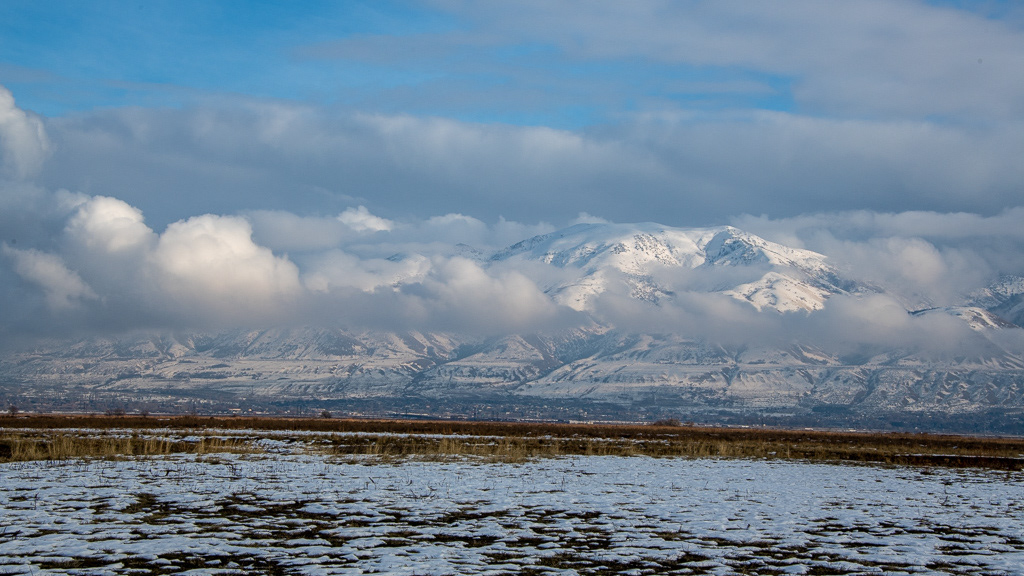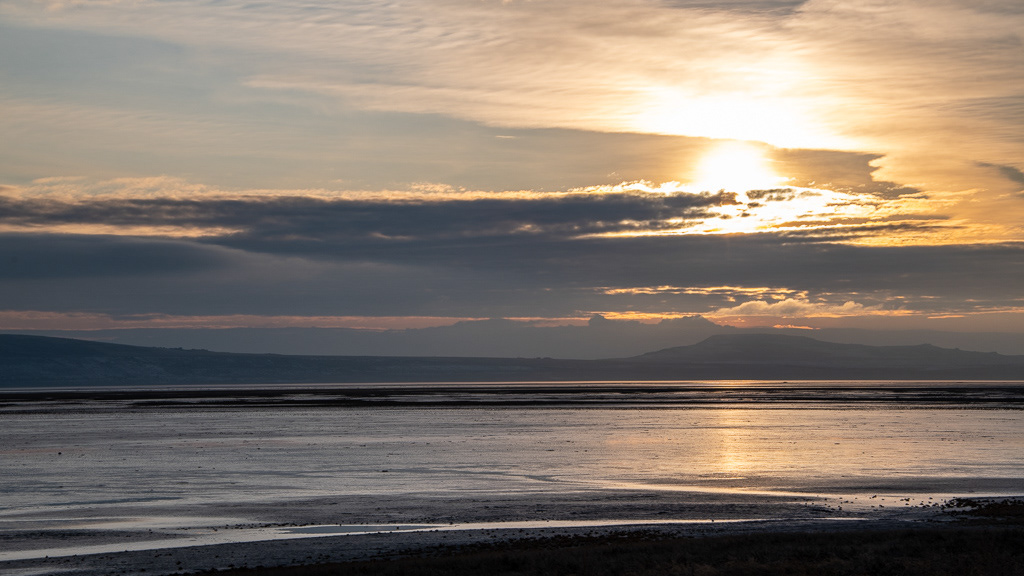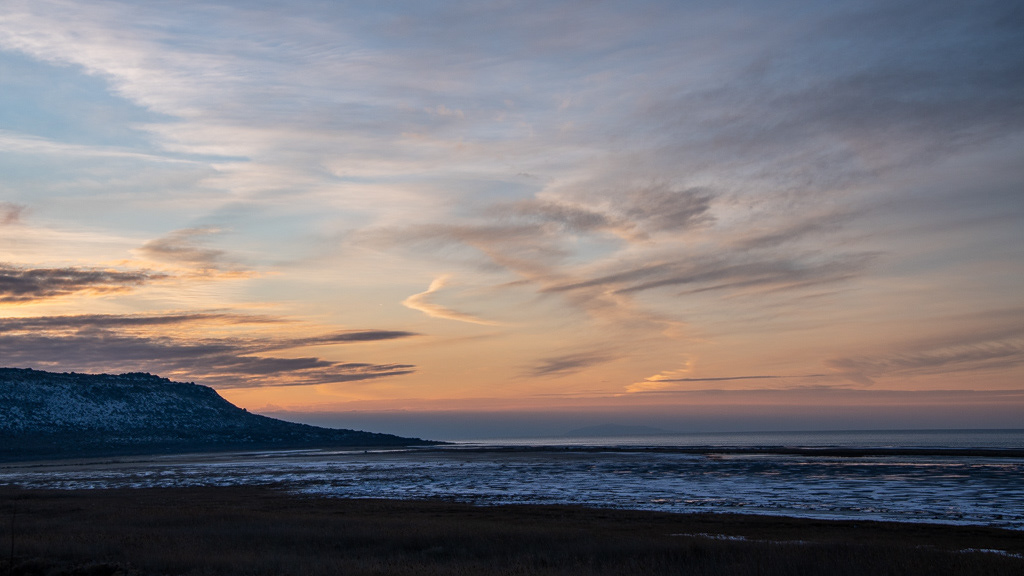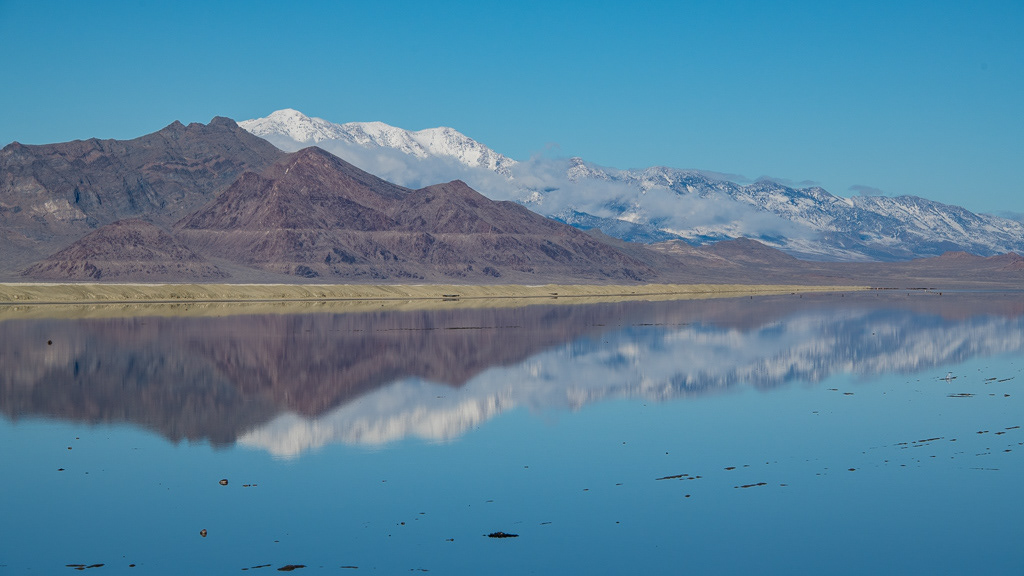 An odd chair in the water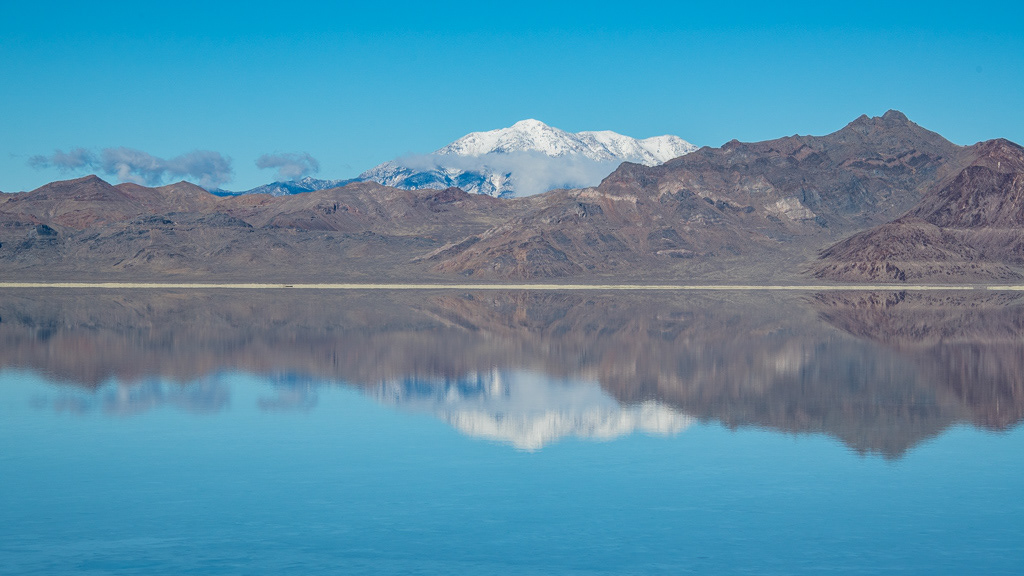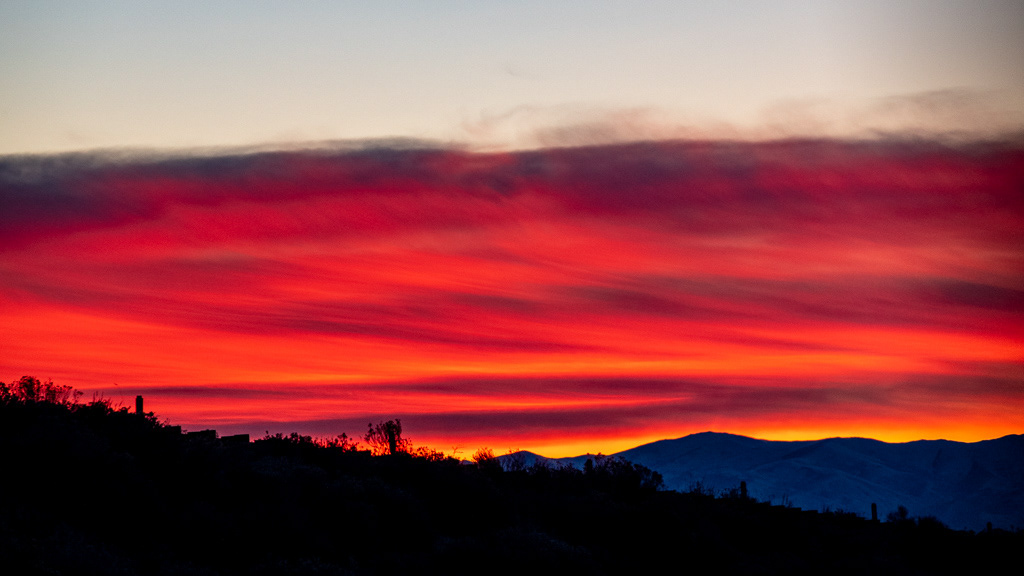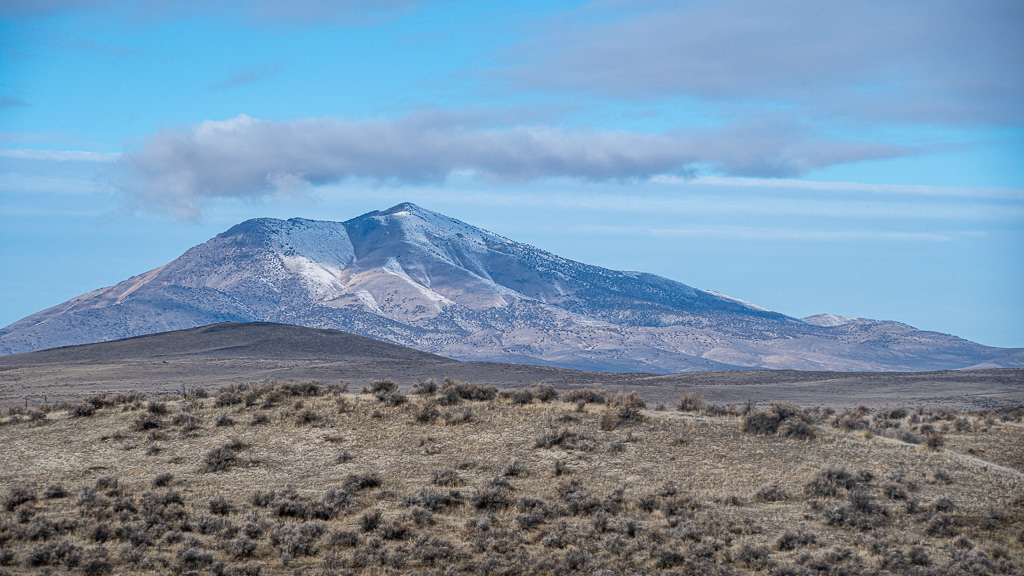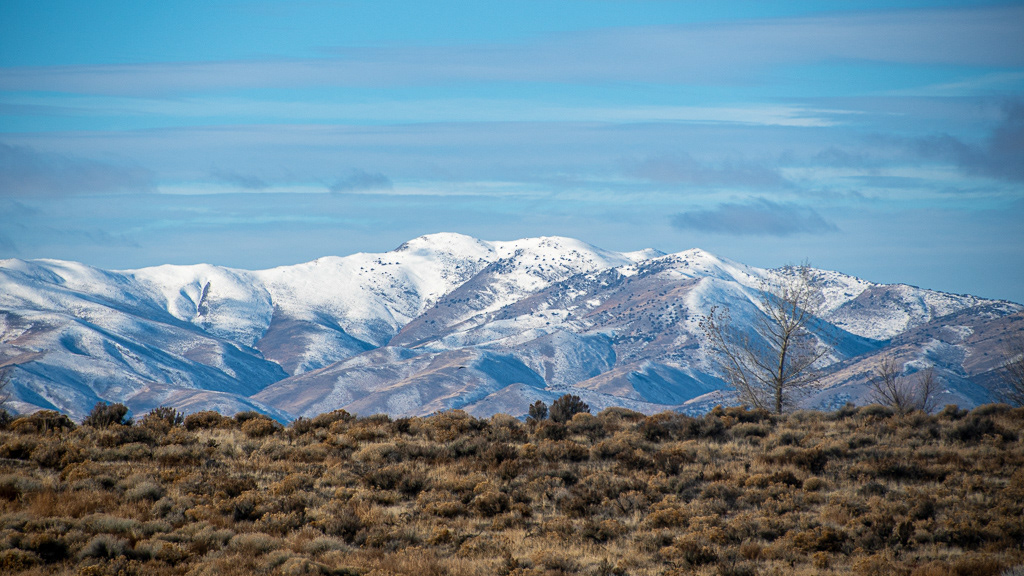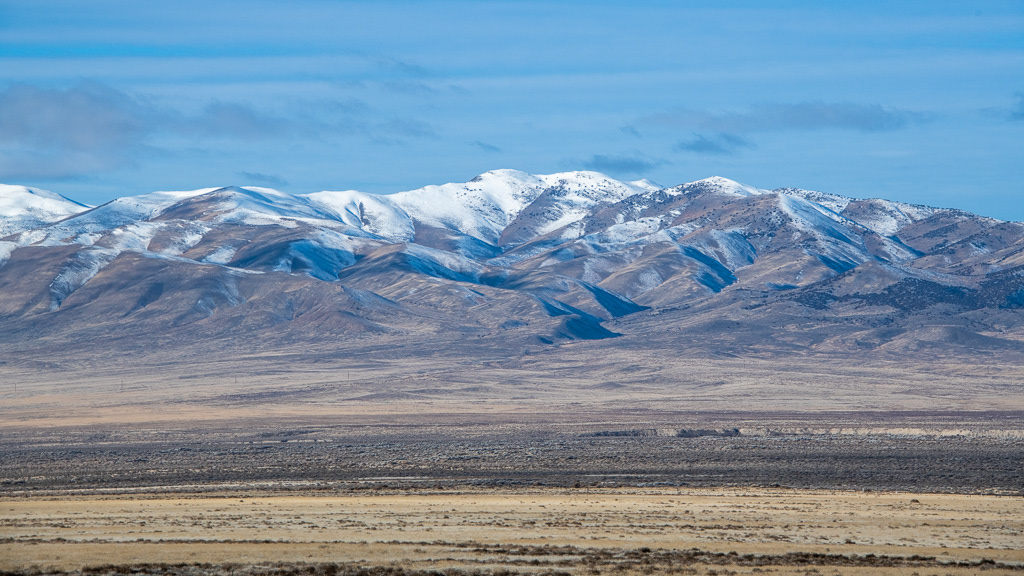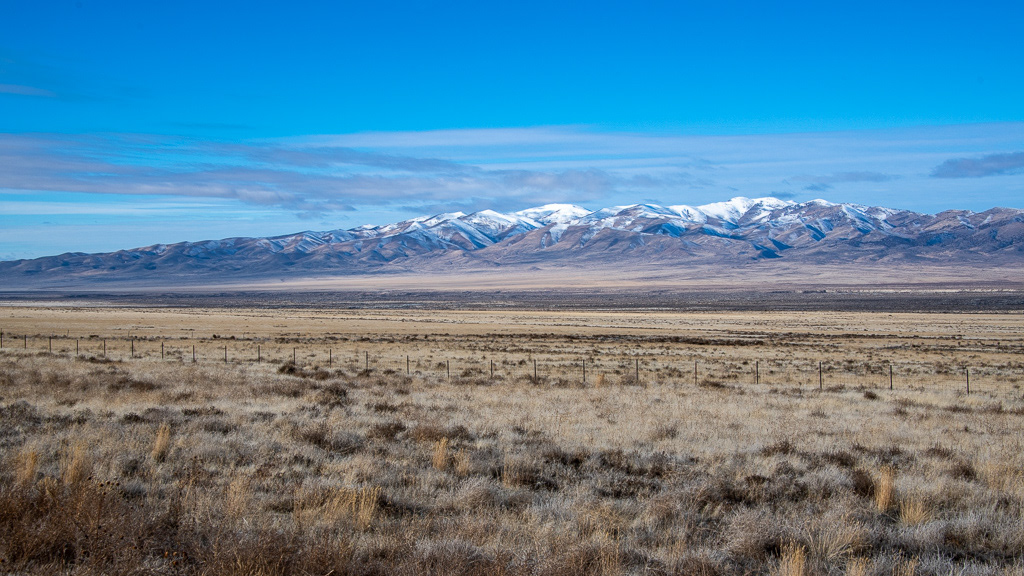 Rye patch State recreation area. 9 Blue Herons suning