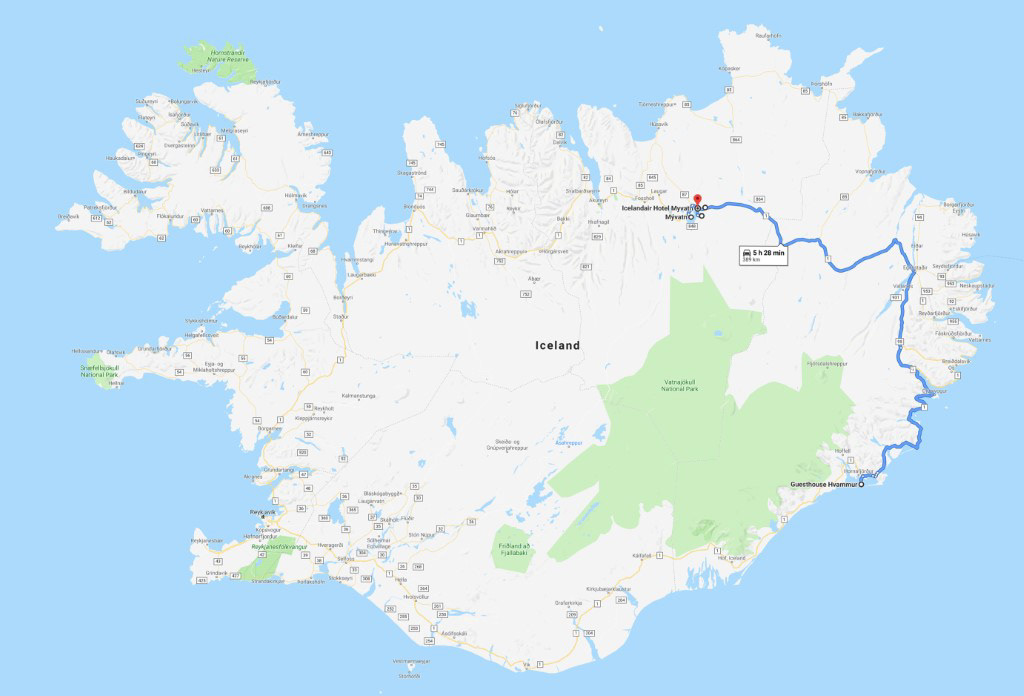 They literally have MOUNTAINS of gravel here. I tried to Google the price of a ton of gravel in Iceland but could not find. 
Surely they must have a world record: no need to grind any stones here. Just pick from the hill or the river bed !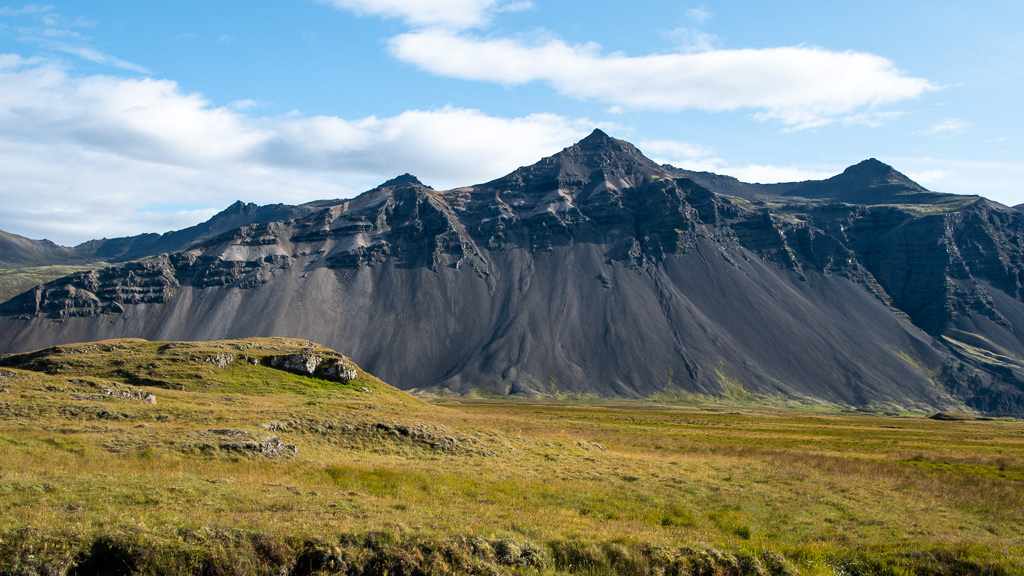 Although they have short growing season the volcanic soil and ample water makes for rich fields. I was comparing the density of round bale per area, and it is much higher than in TN, although farmers in TN get two cuts a year. Also the not only do round bale but they cover them in plastic. (I hope they recycle that plastic !). So the bales look like giant marshmallows and of course it caused us a craving for marshmallows !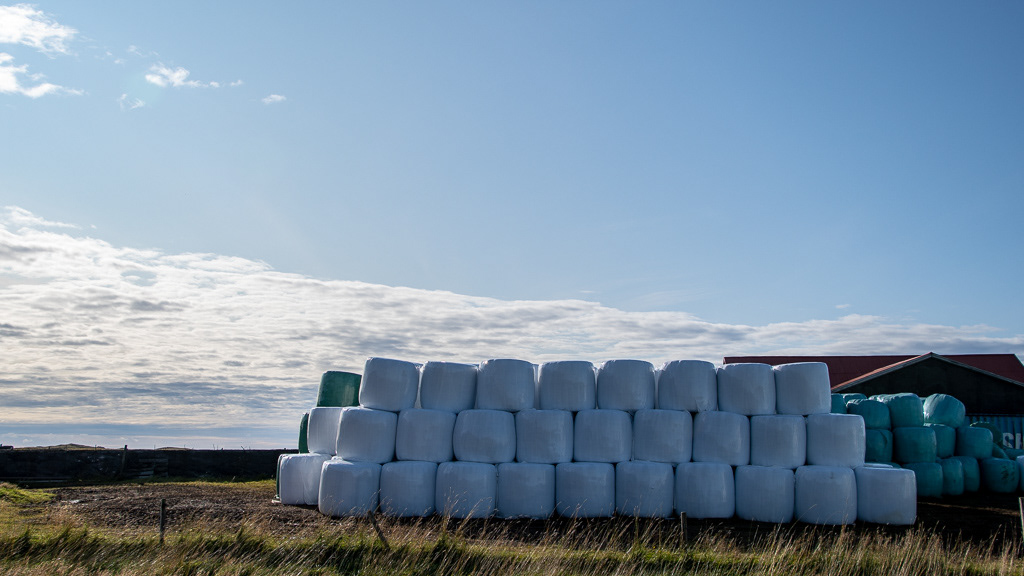 The view facing the sun and ...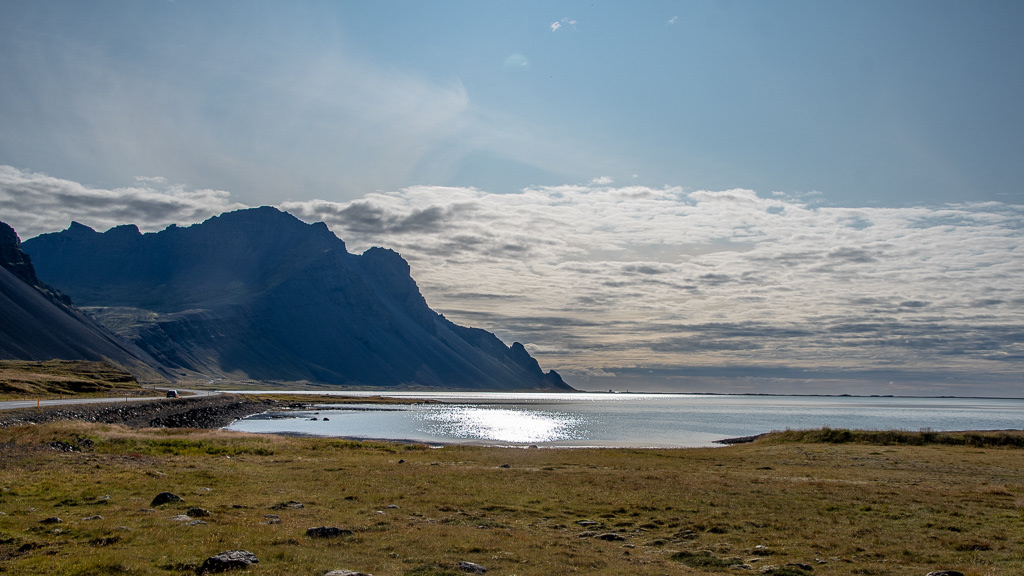 ...opposite to the sun is so different.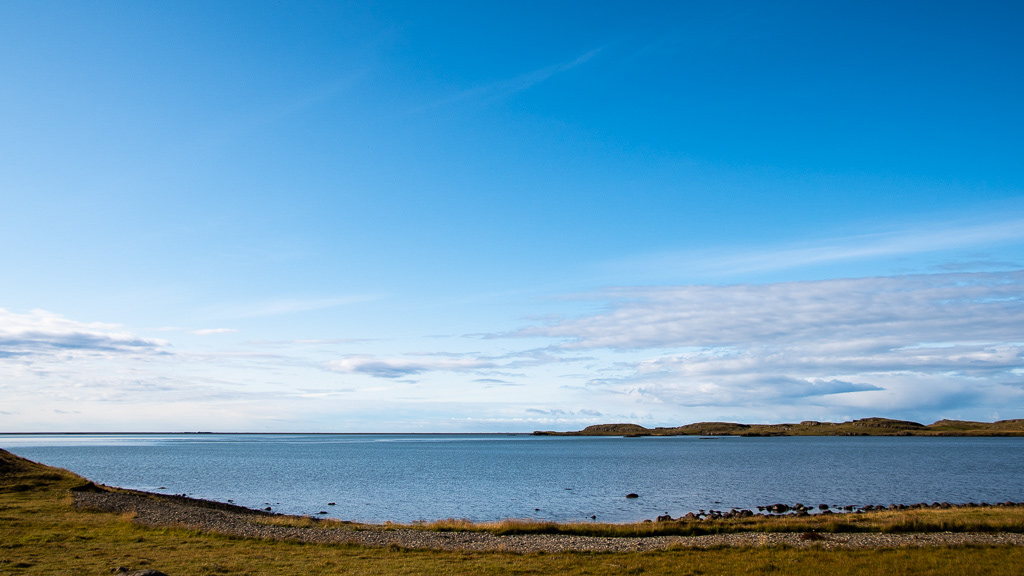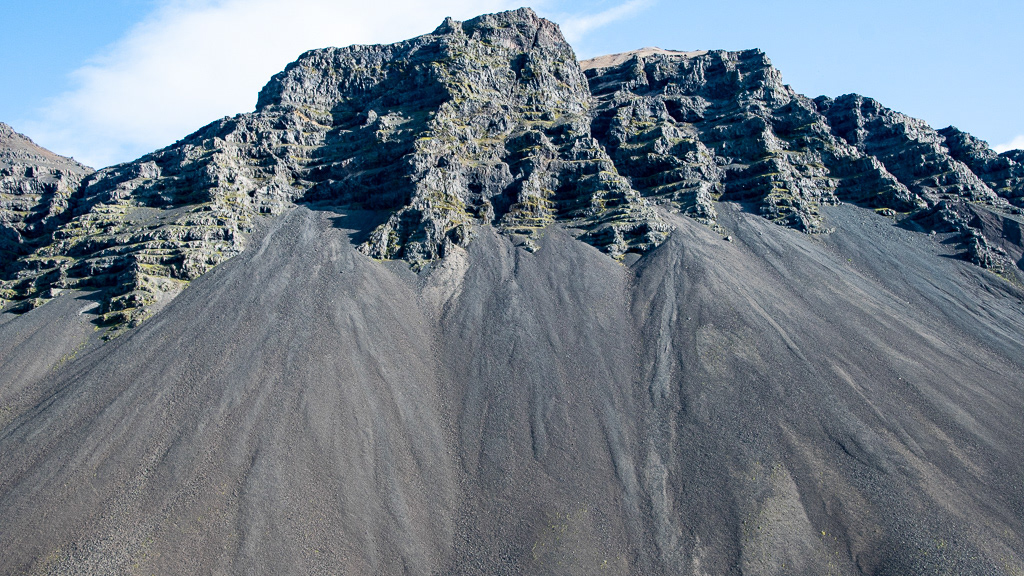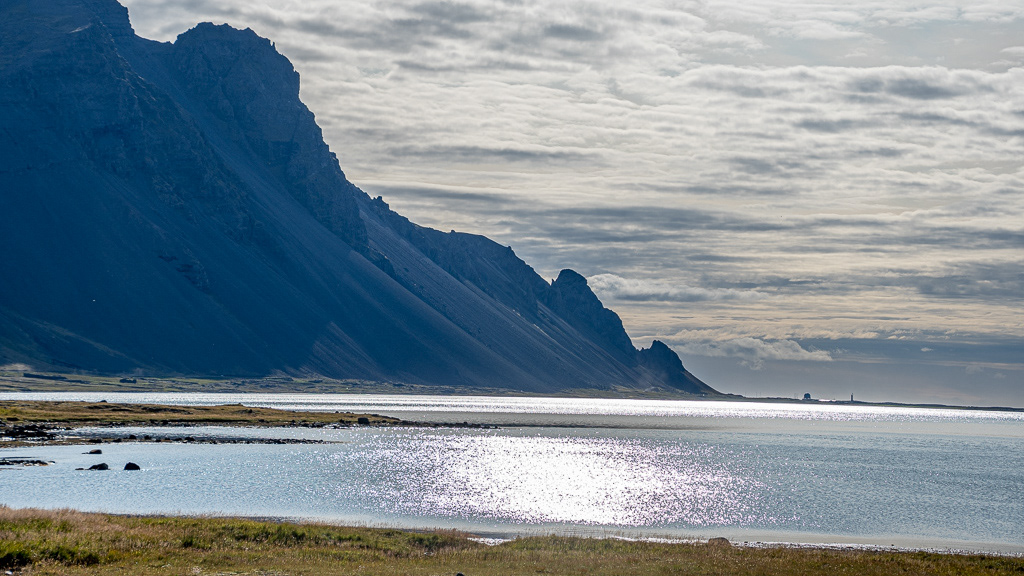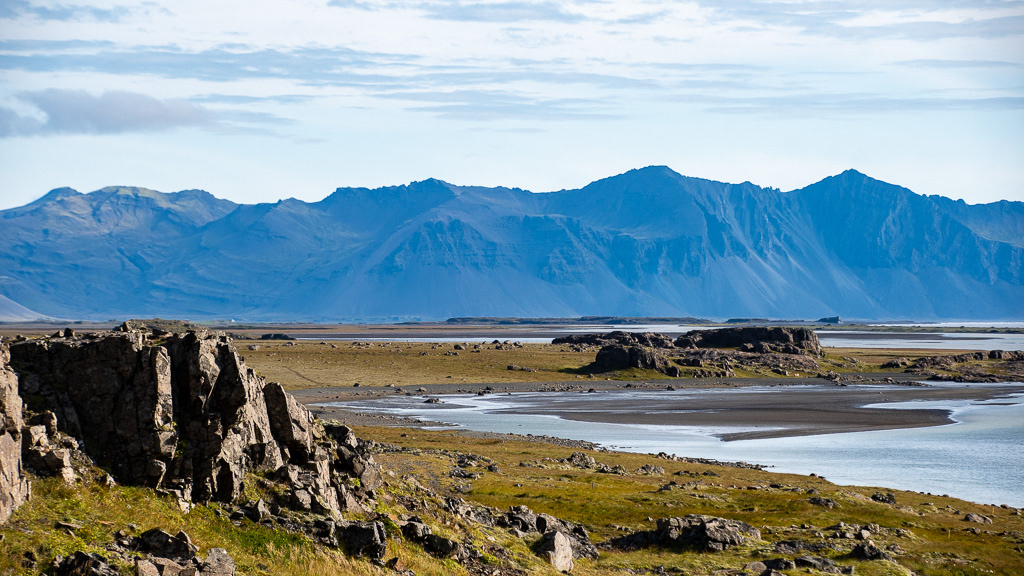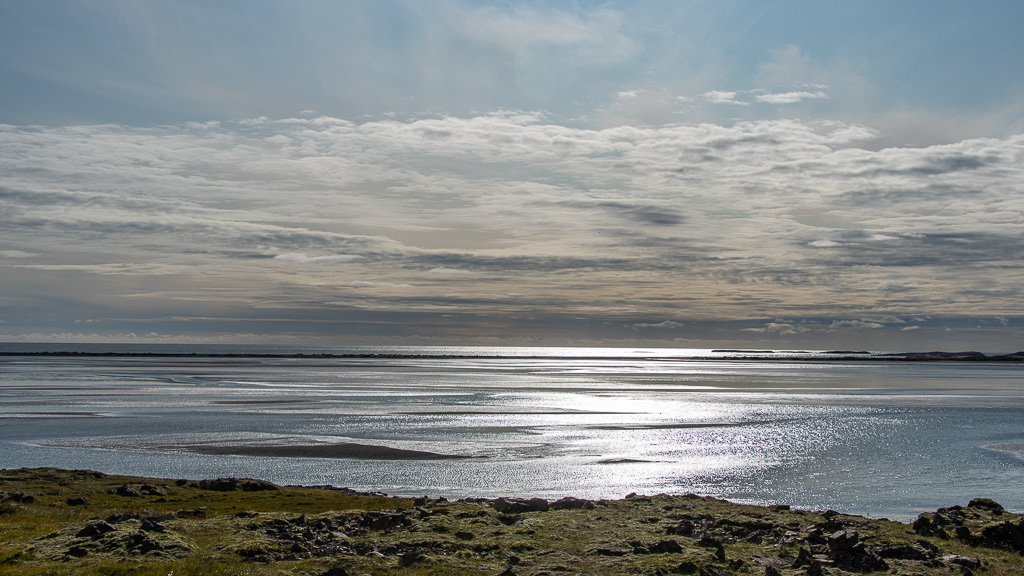 Not everything is black, there are patches of pink and green too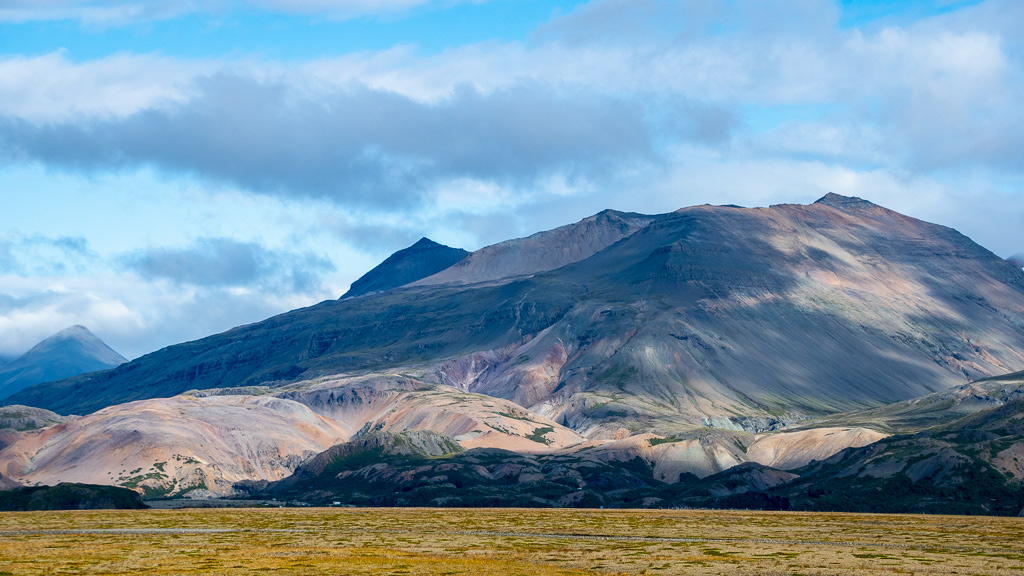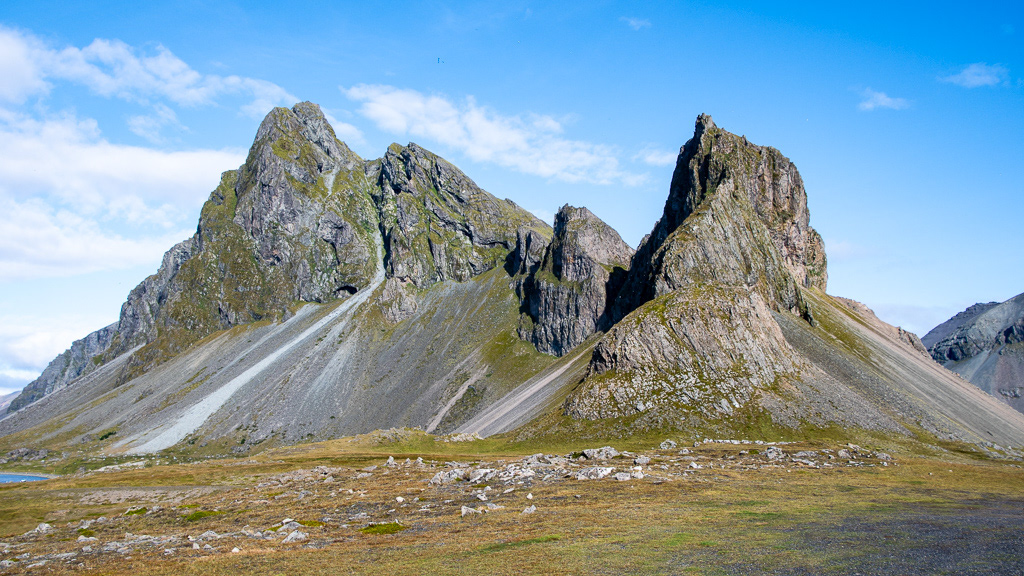 Pretty view in the early morning sun on the terminal moraine at Hvalnes Lighthouse. The road is on the moraine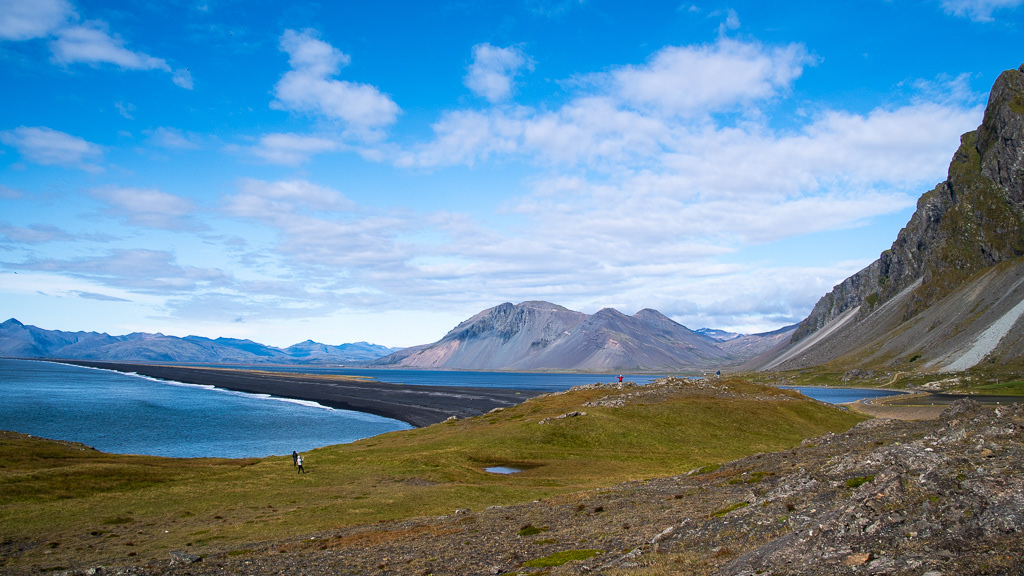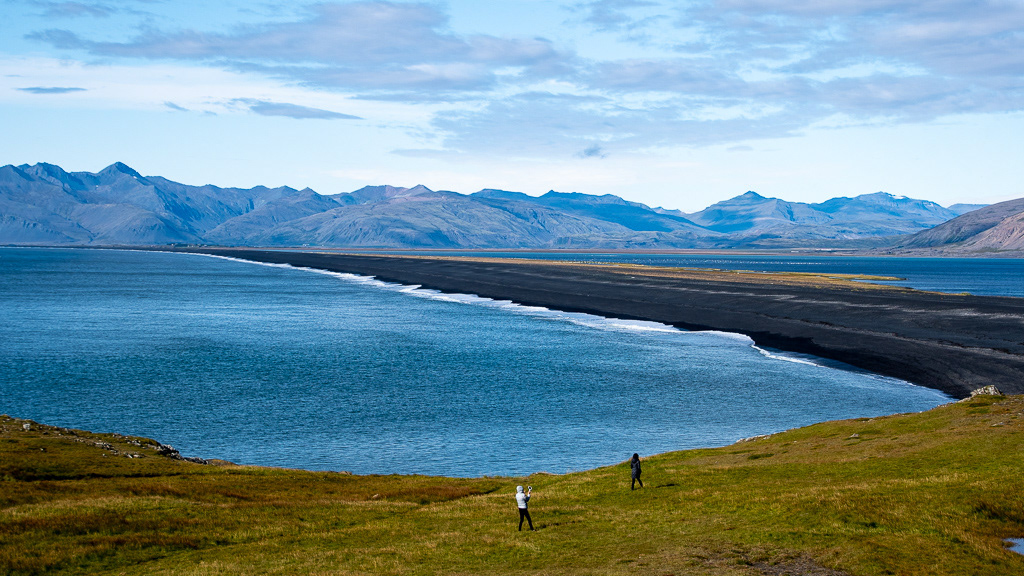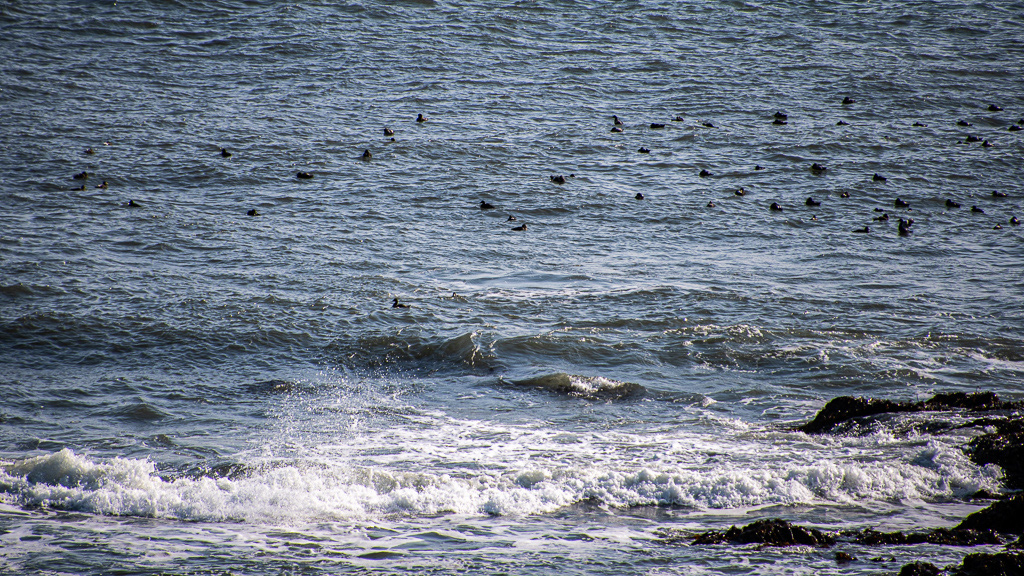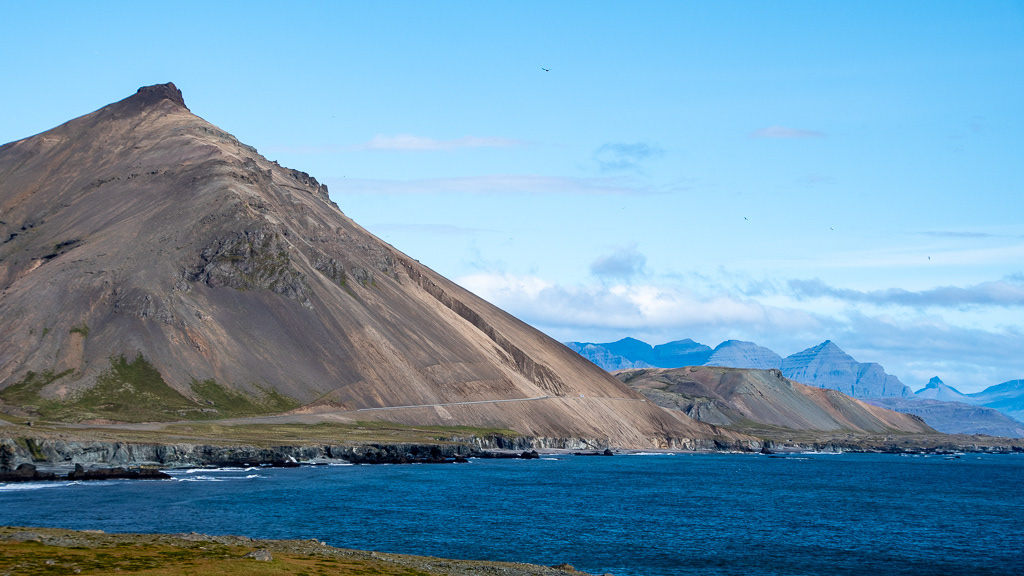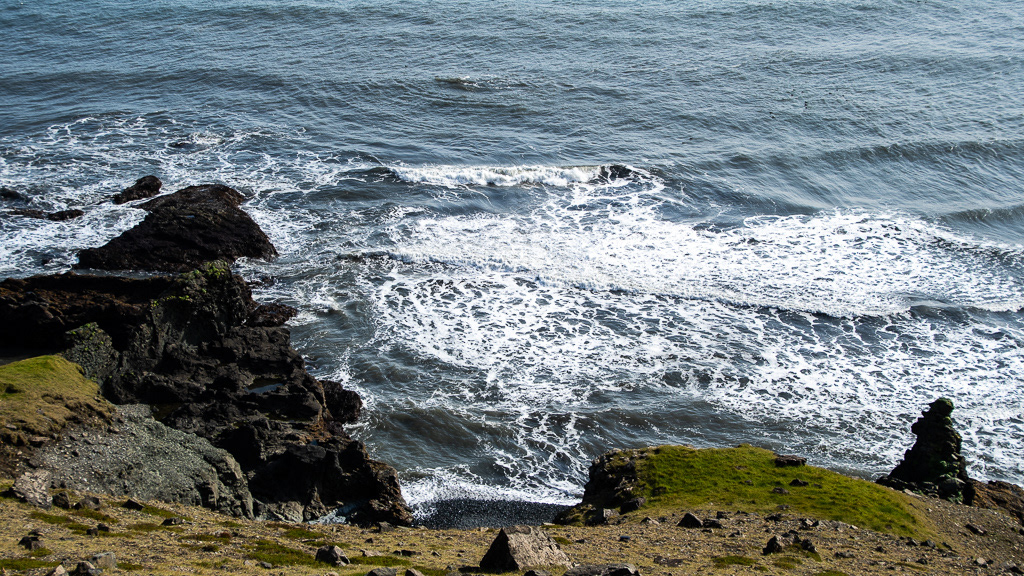 Route 1 at Krossanesfjallis on a rather steep hill side with short pull-out parkings but the backlit view was pretty.
How do you build a road on such a gravel slope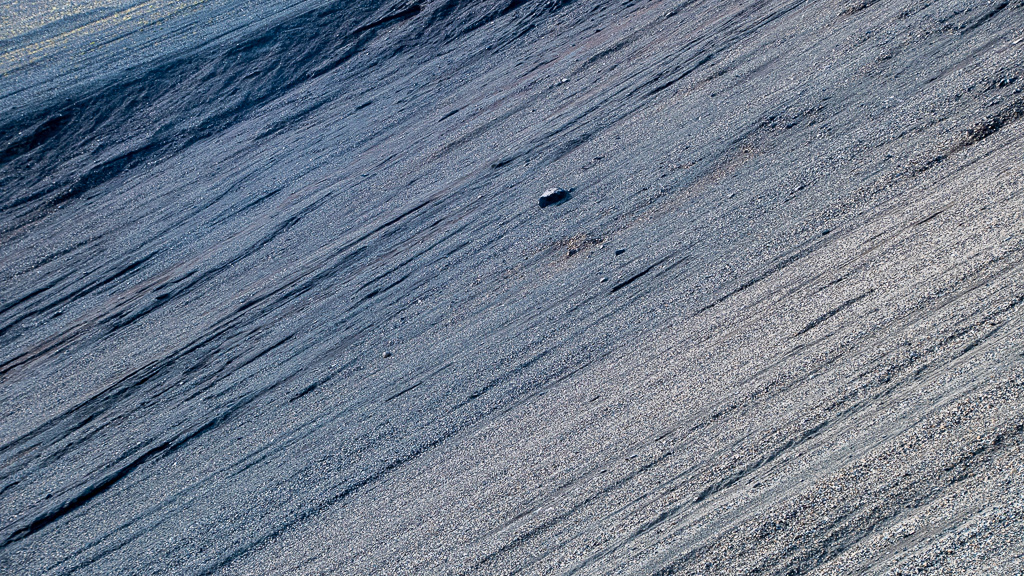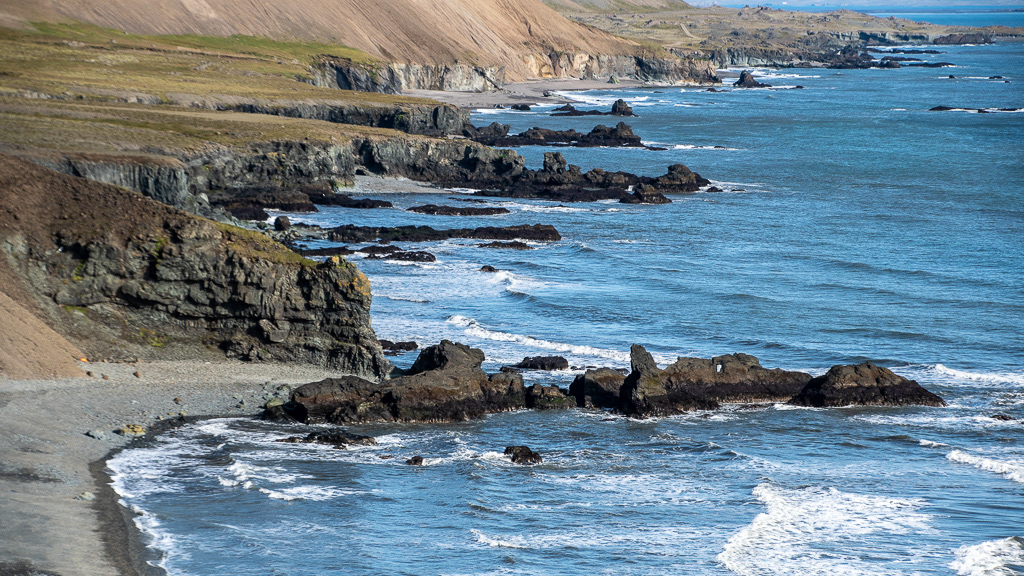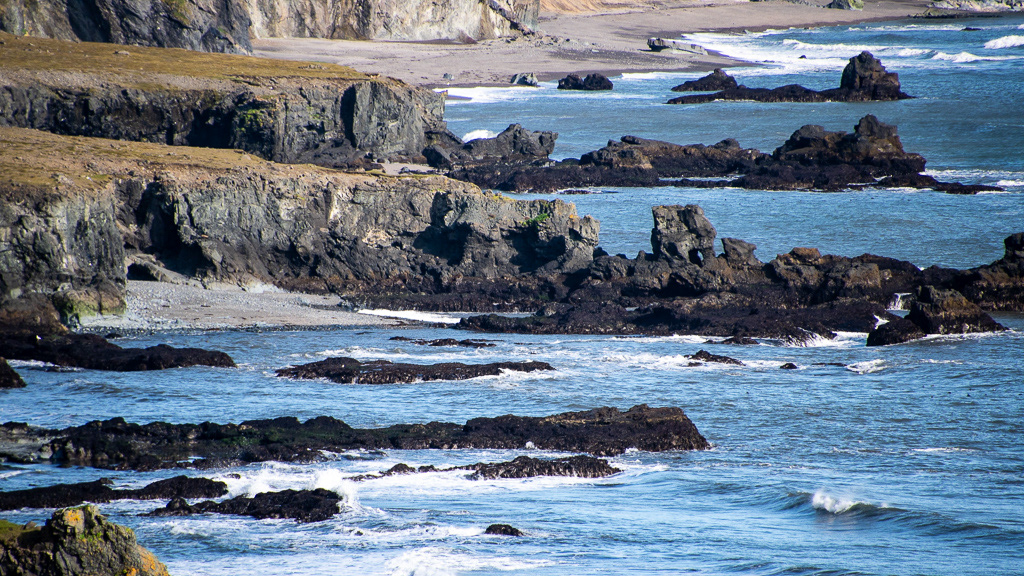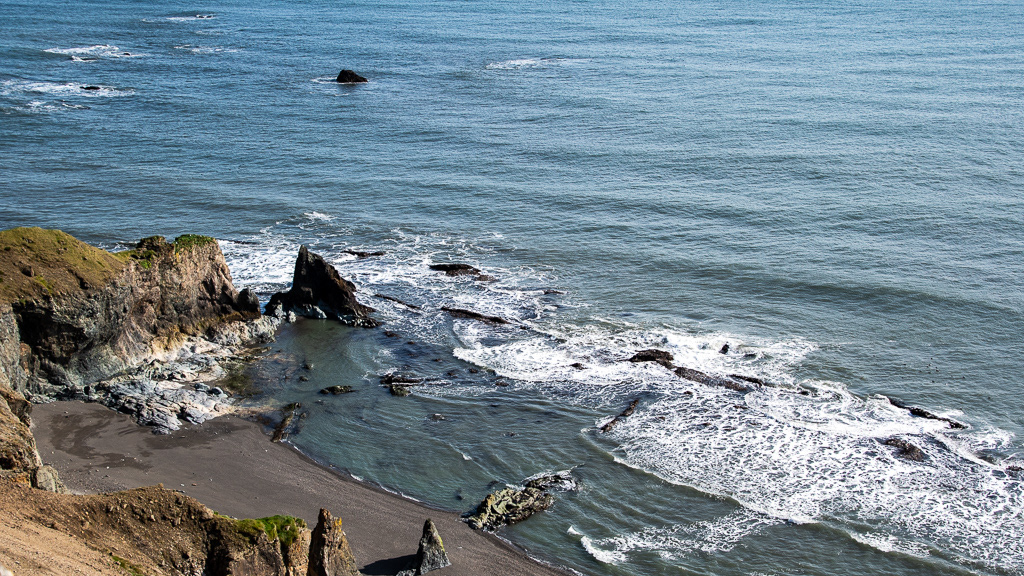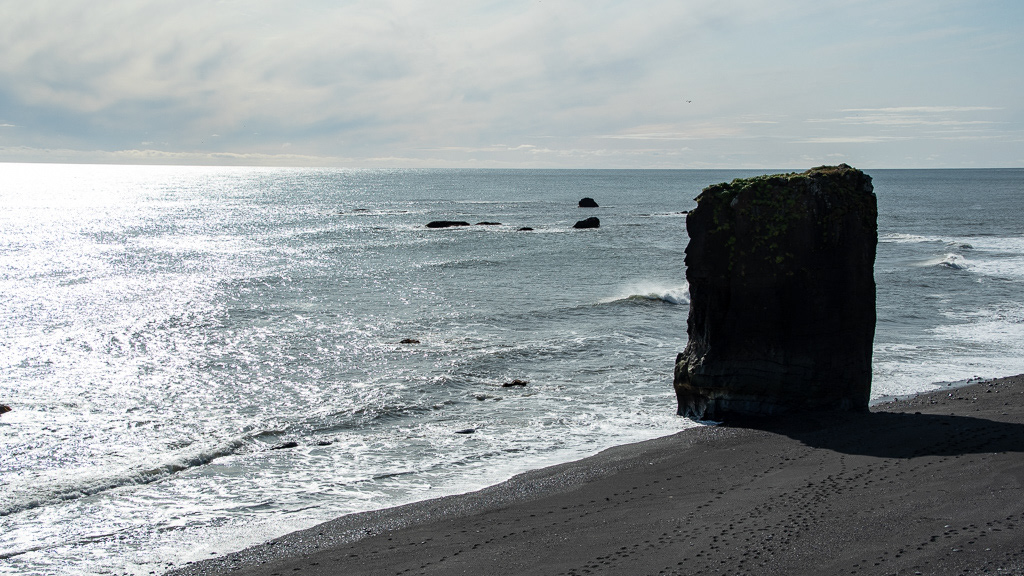 Footsteps in the black sand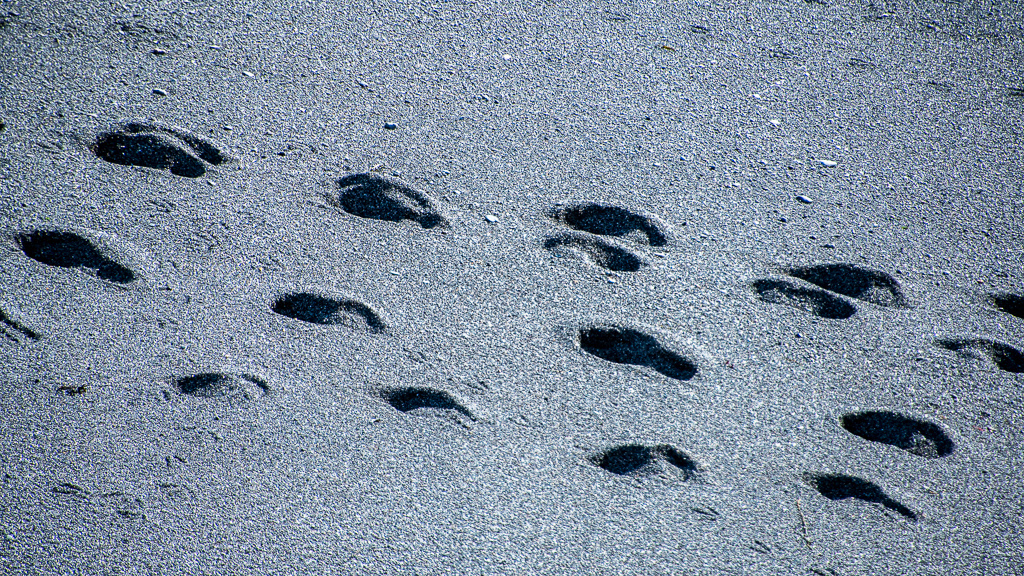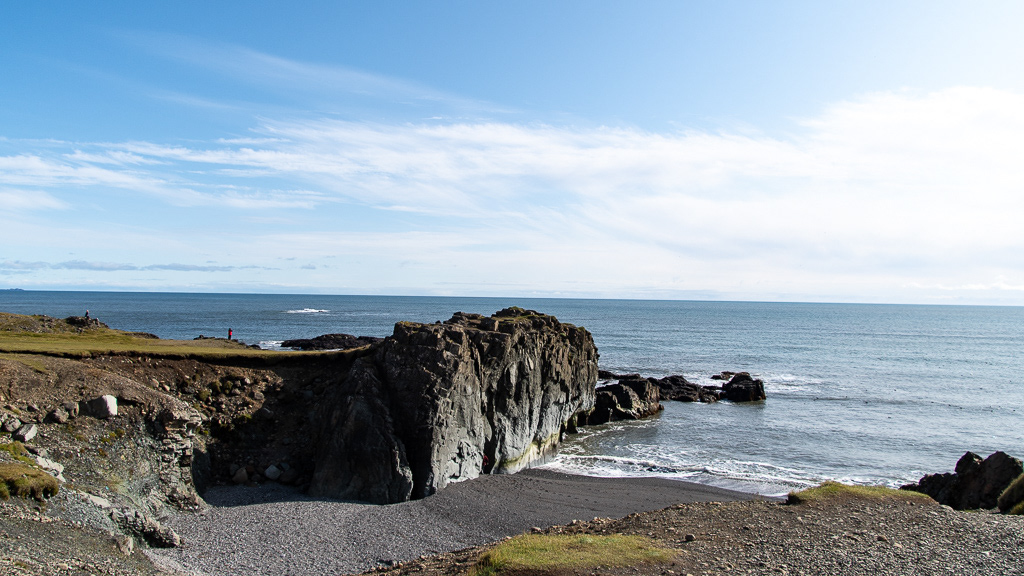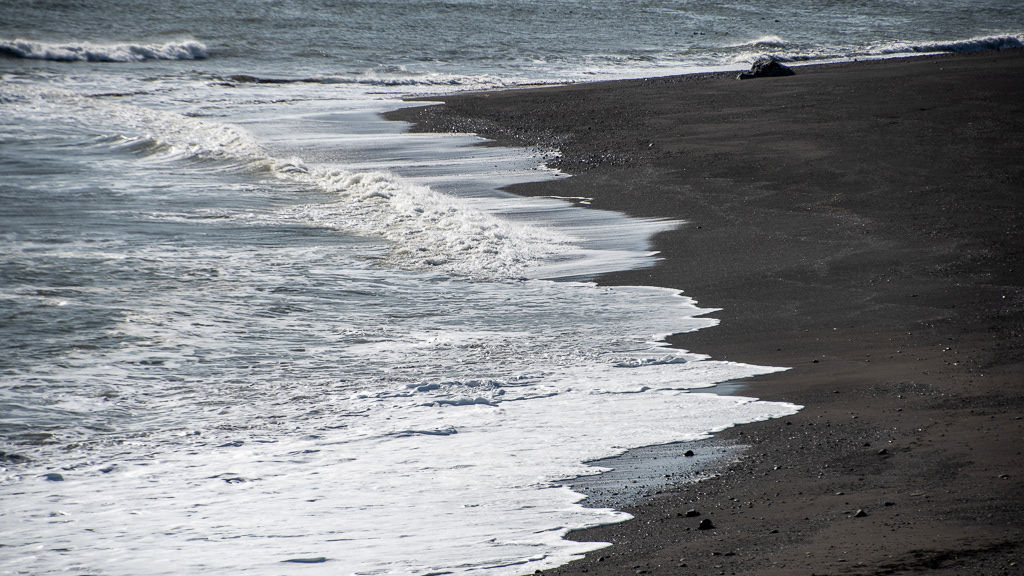 The Berufjörður fjord with green pastures...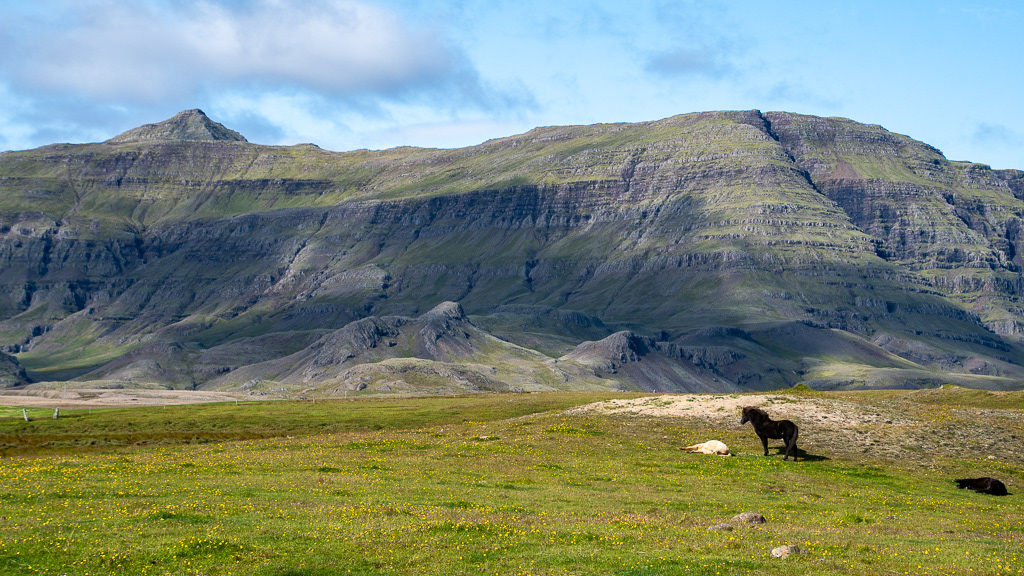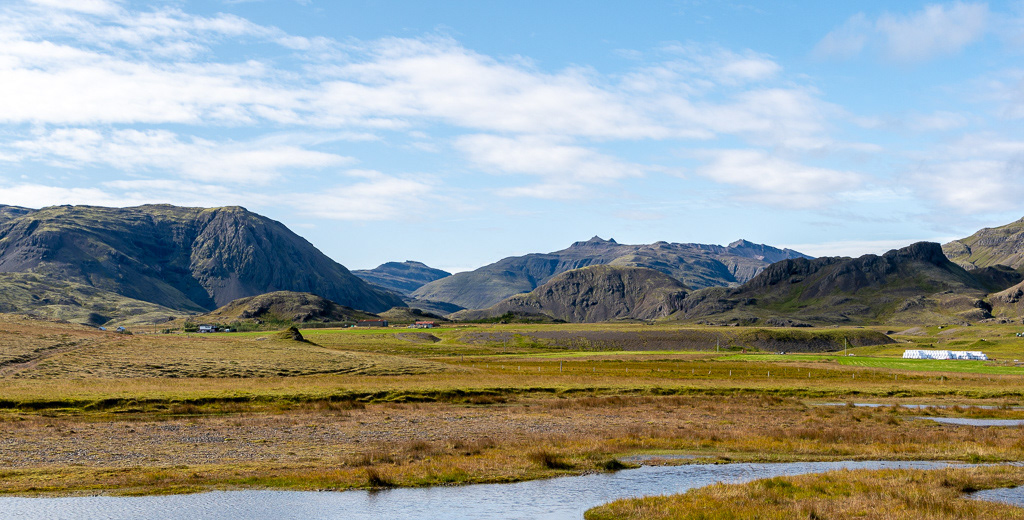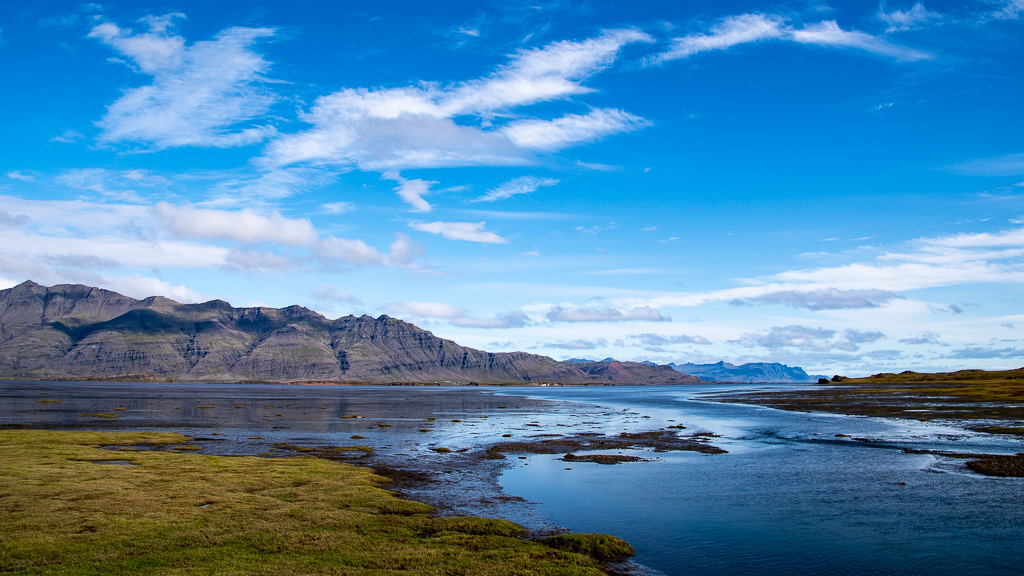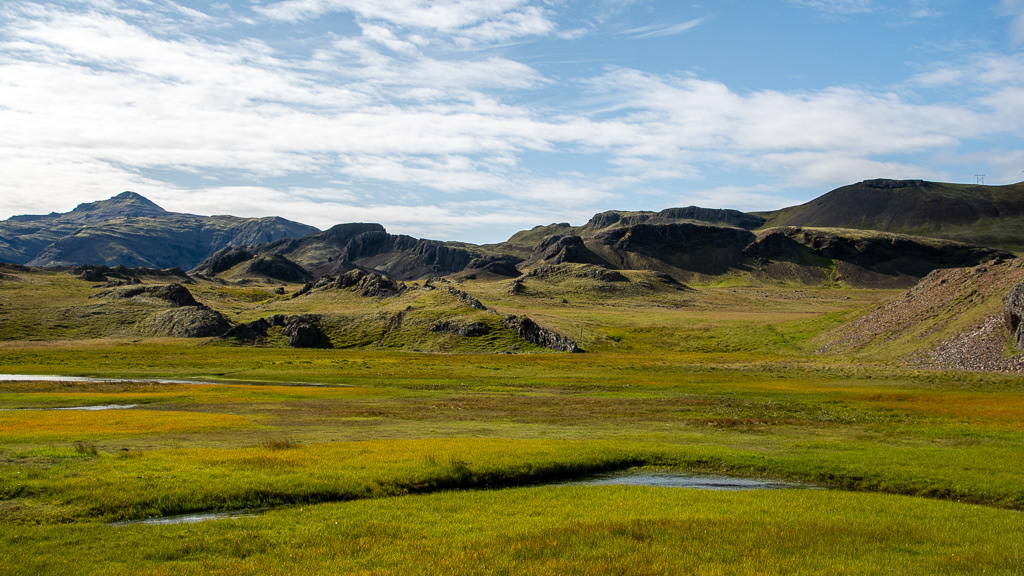 ... the ubiquitous sheep ...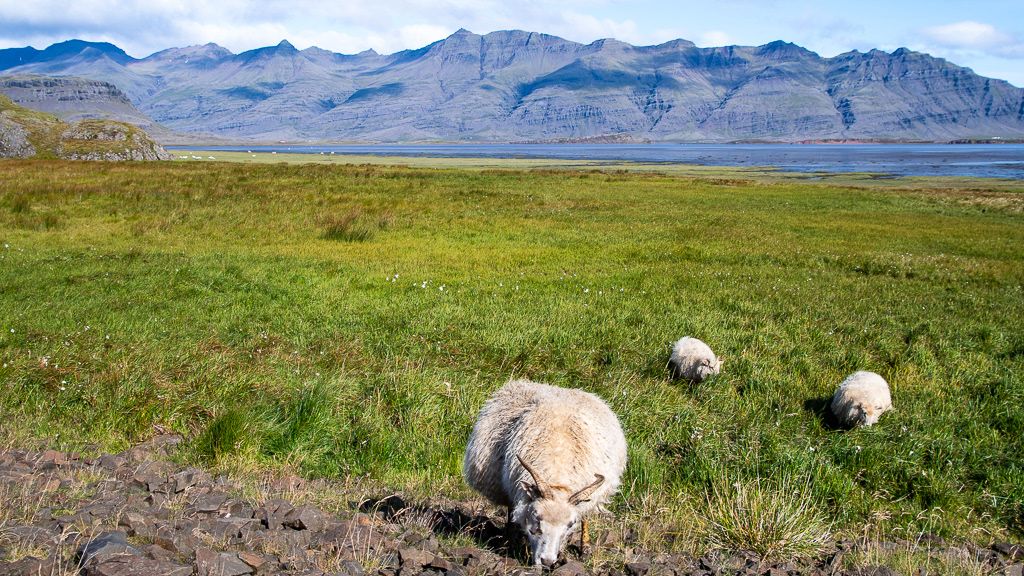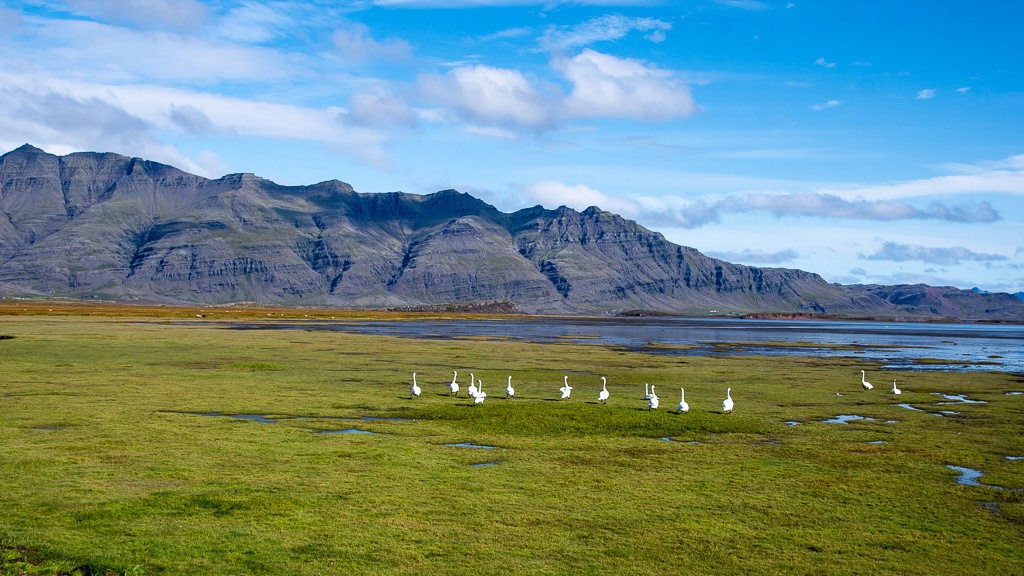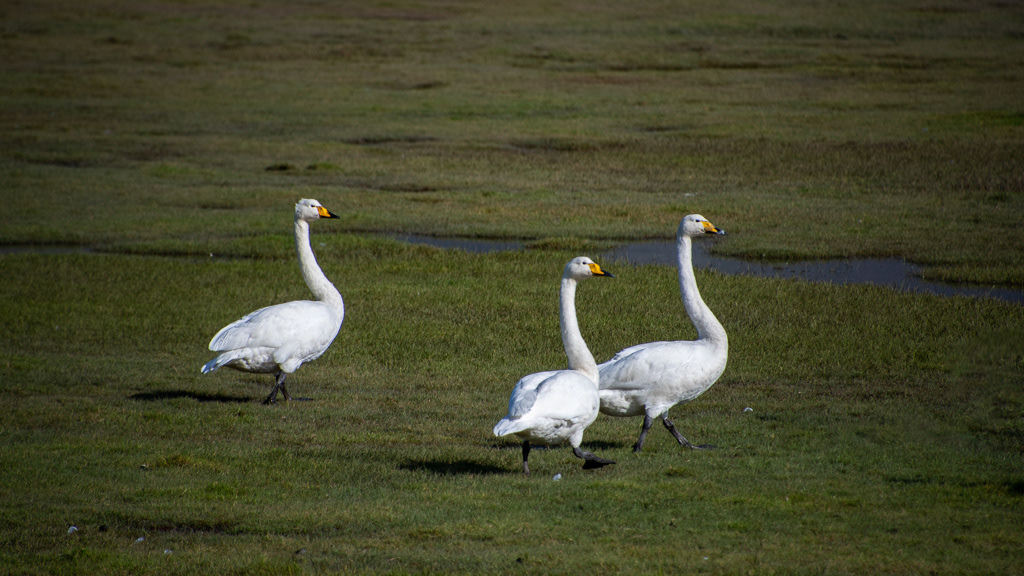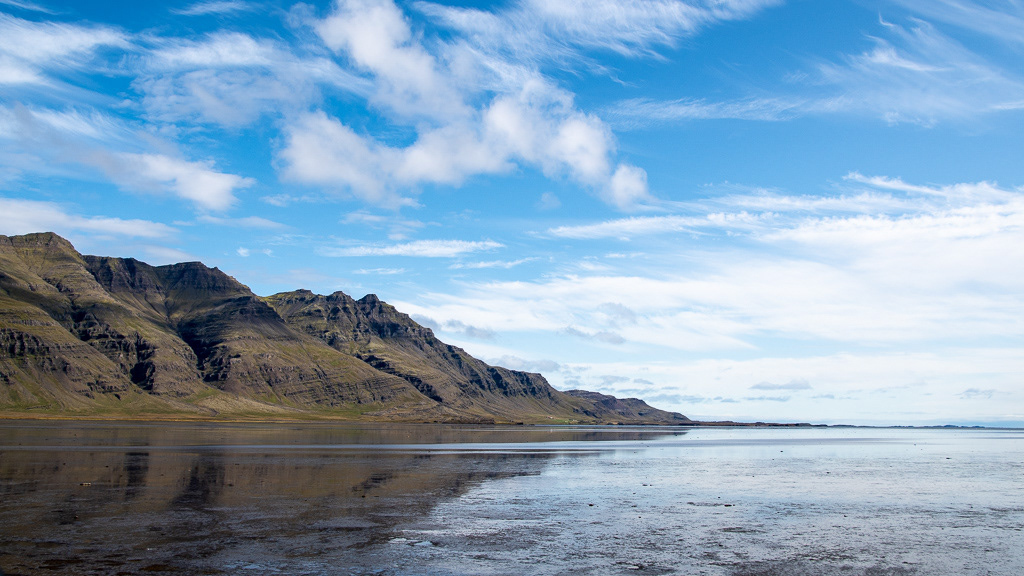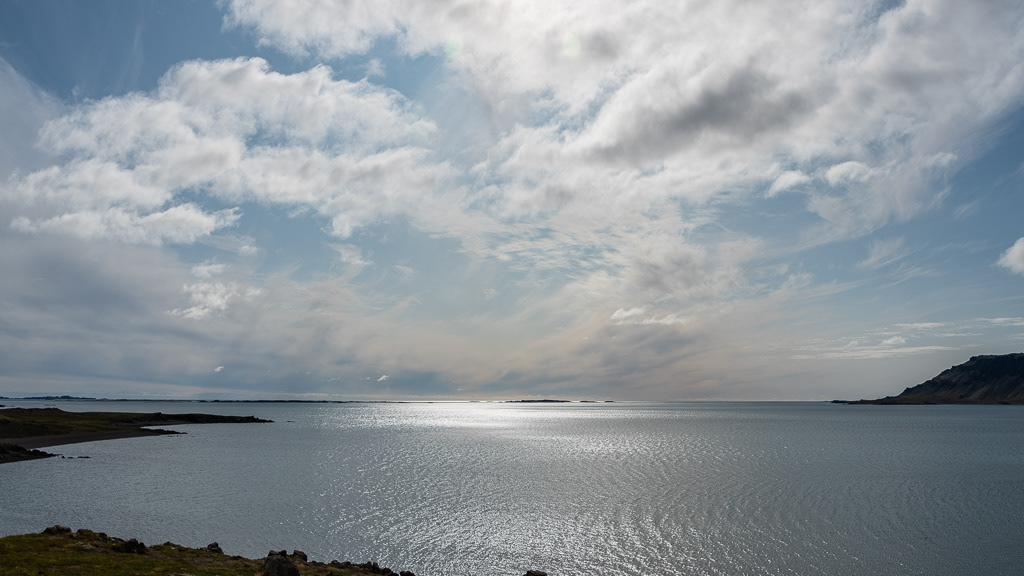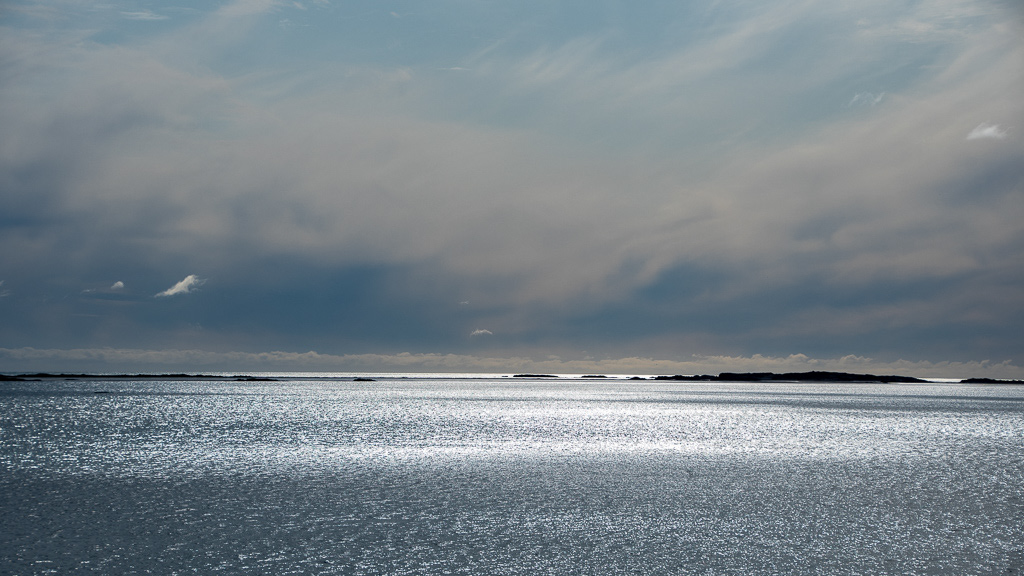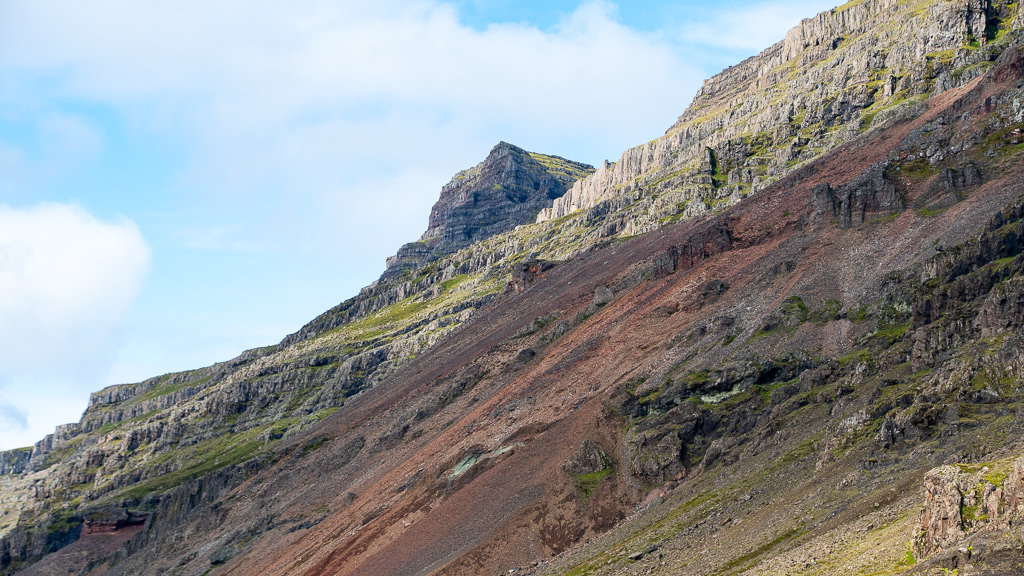 ...the pyramidal Búlandstindur mountain (well pyramidal only when seen from the road 😏)...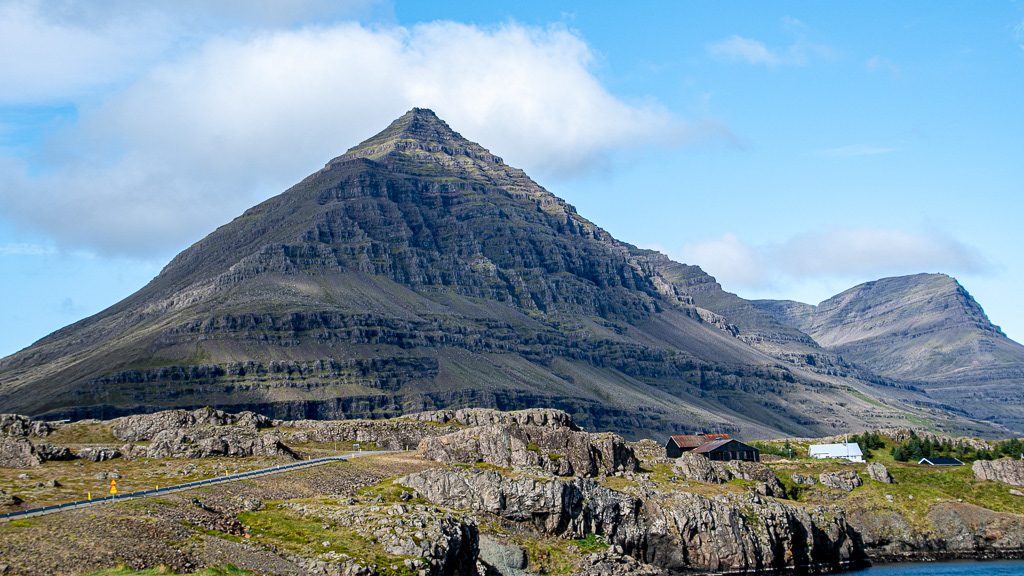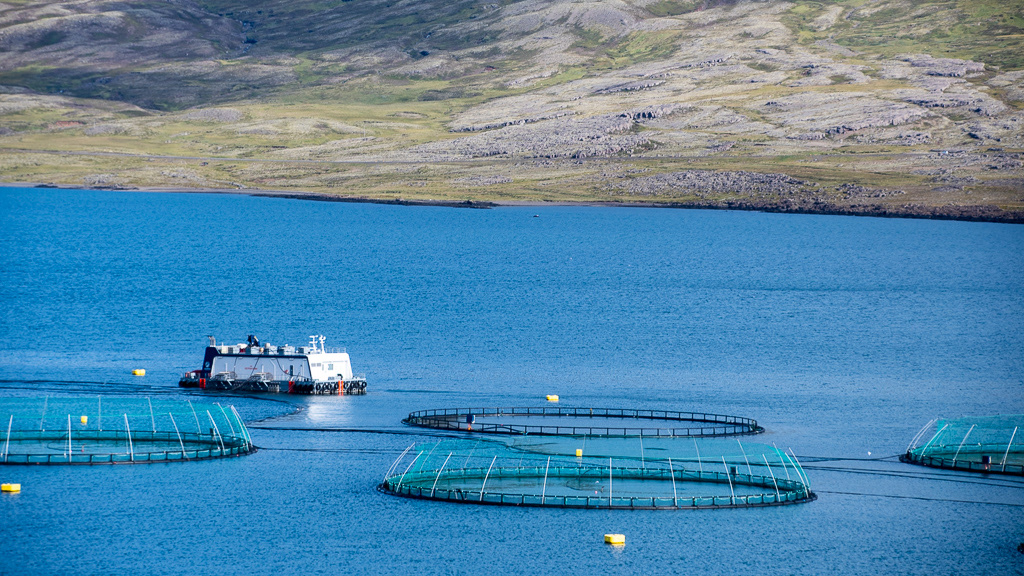 We left the familiar Route 1 at the end of the Berufjörður fjord to go North on route 939. It was a dirt road...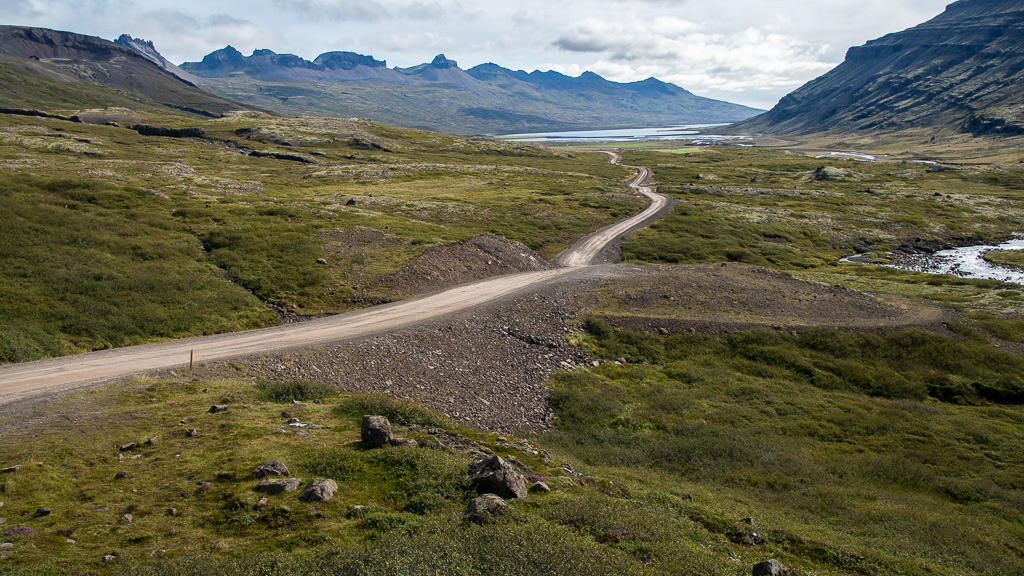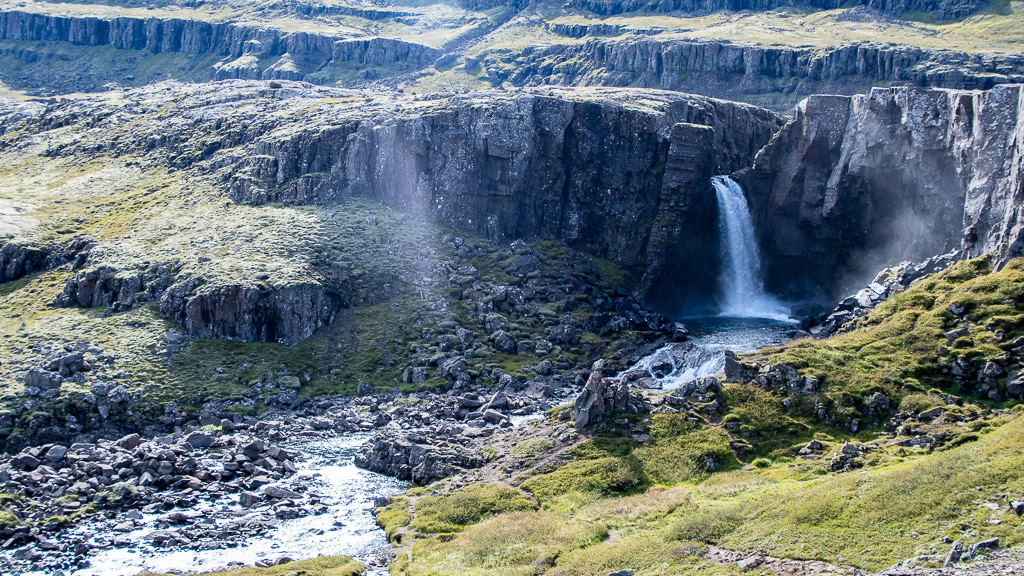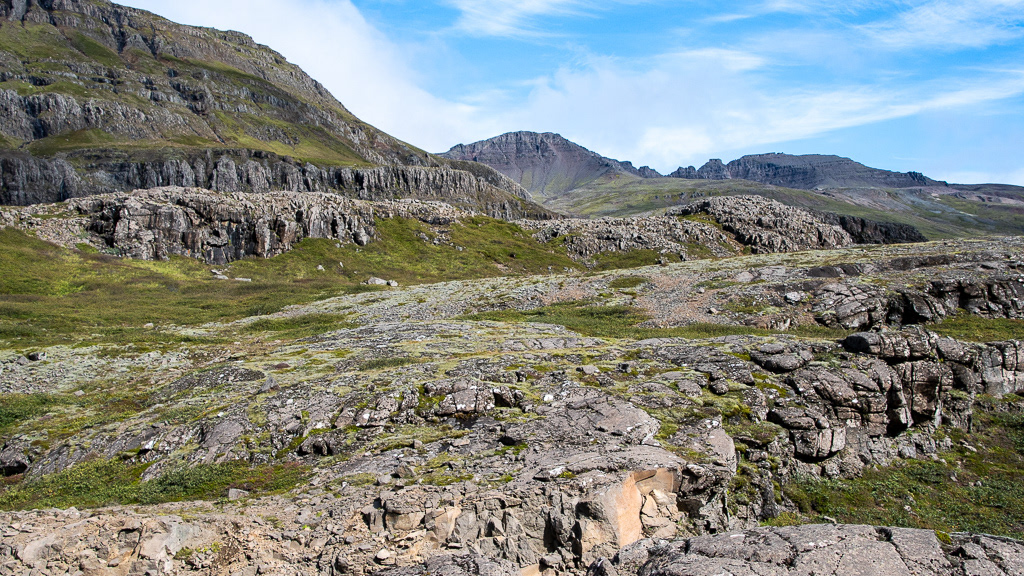 ... with a gradient of 18% (climb 18 meters for every 100 meters forwards). Note the powerful protective guard rail and the slippery gravel. Not a place to stall the engine ! Or face a large truck barreling down the road ! Also visibility around the corner = 0. I was not too reassured there. At least it was dry (it rained 1 km later, which made the road quite slippery). The most stressful segment of the whole trip.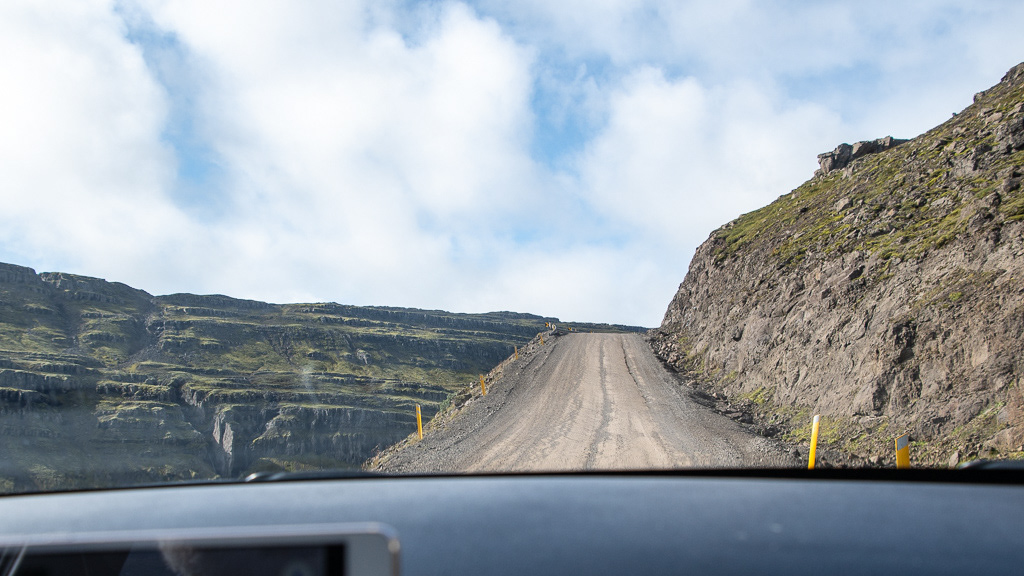 Well at least we got to the top and there was a rainbow. What an appropriate relief 😍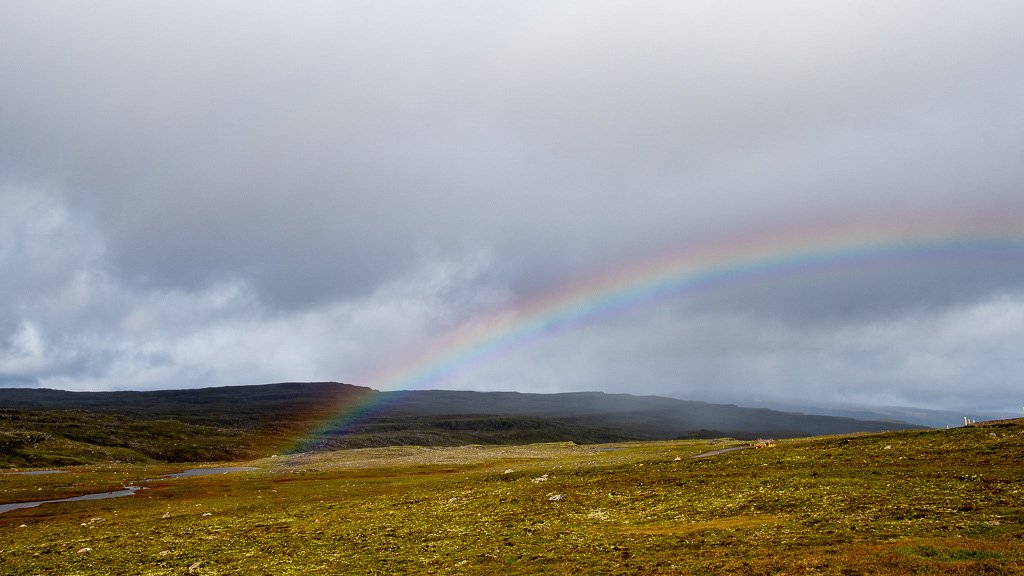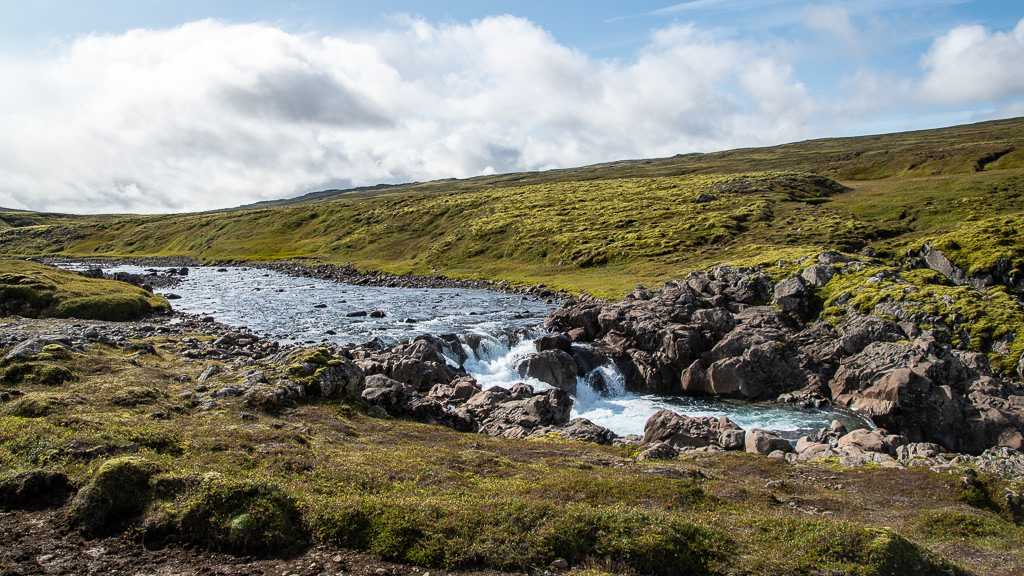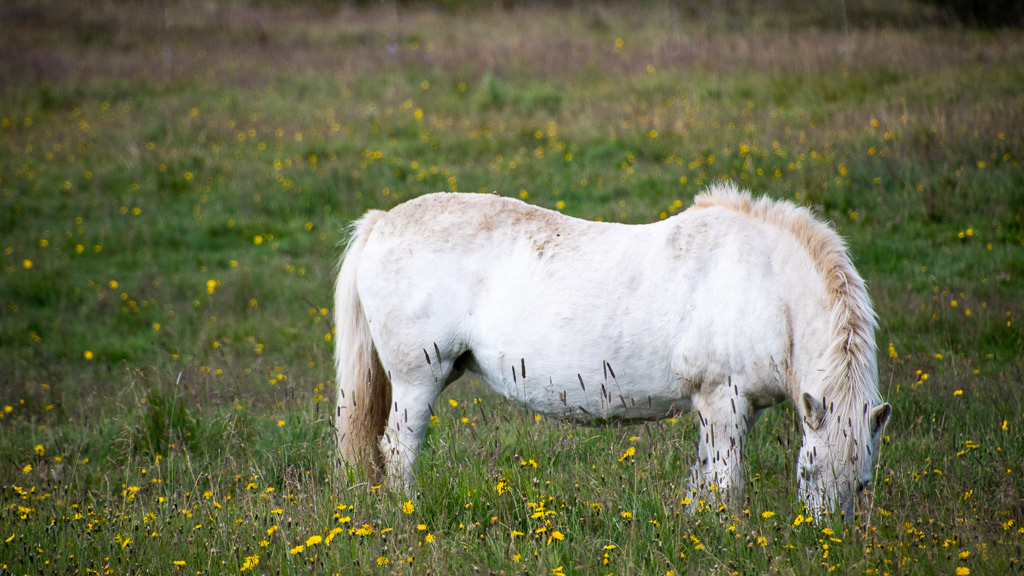 Queen Anne's Lace in seed along Lagarfljót lake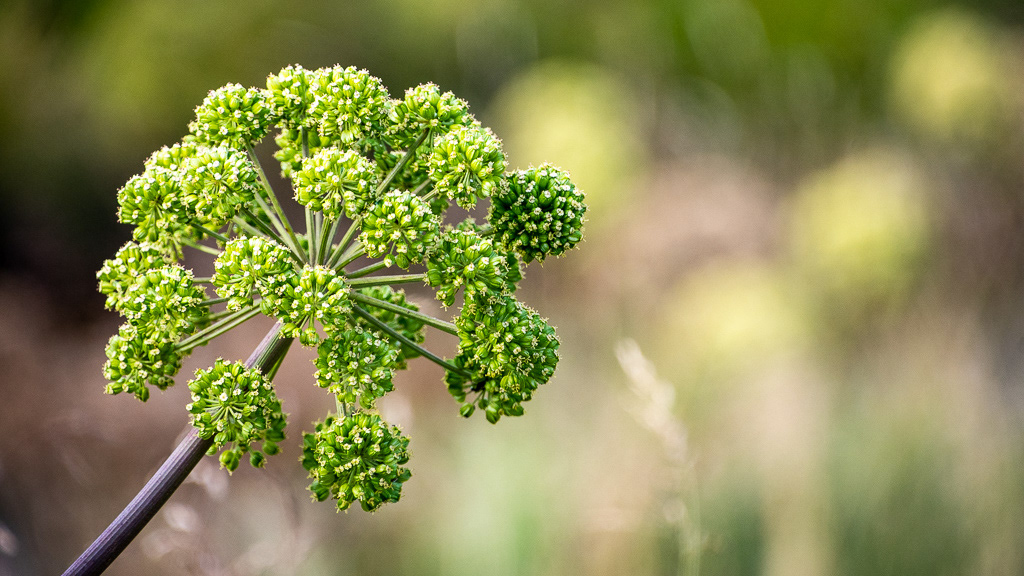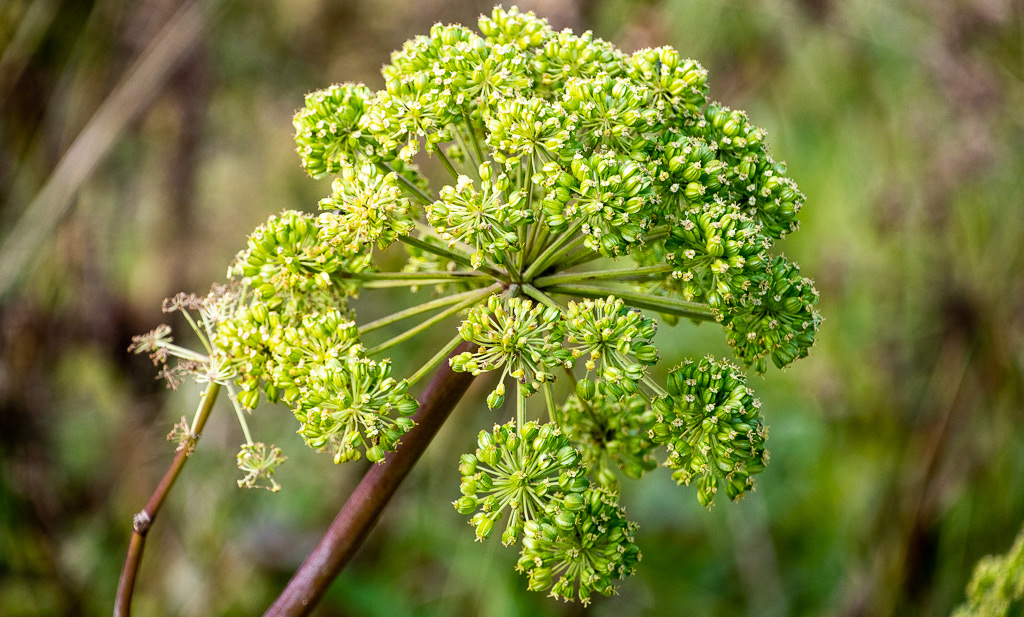 Along Oskjuleid a vast area arid and with little vegetation, but a pretty sun ray 👌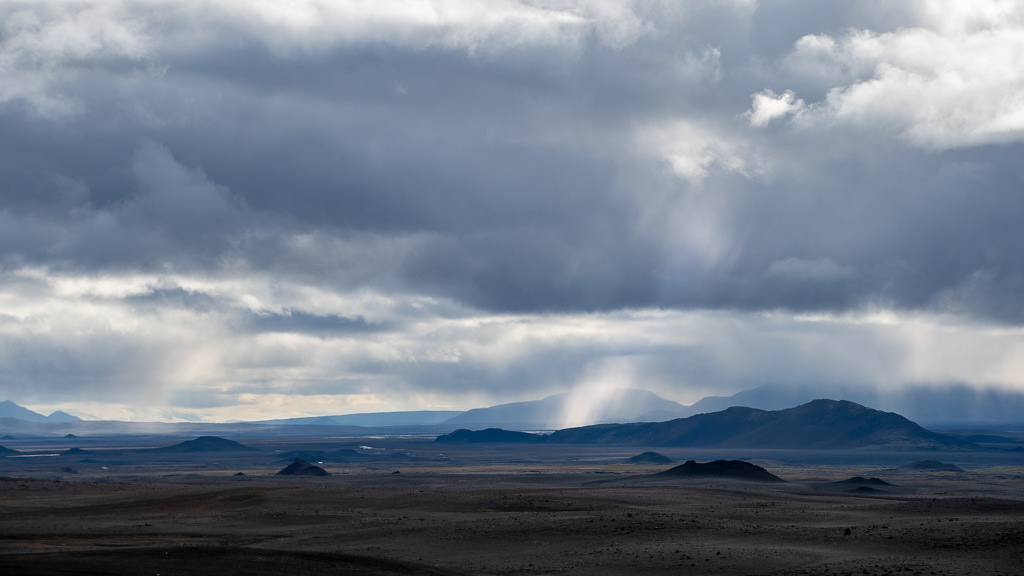 You know the soil is bad when you don't even see sheep !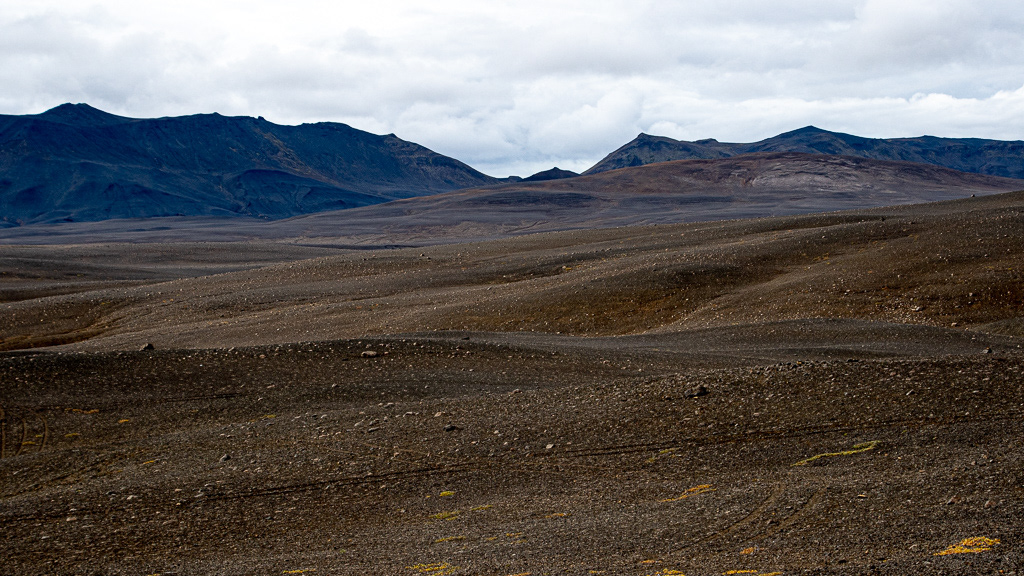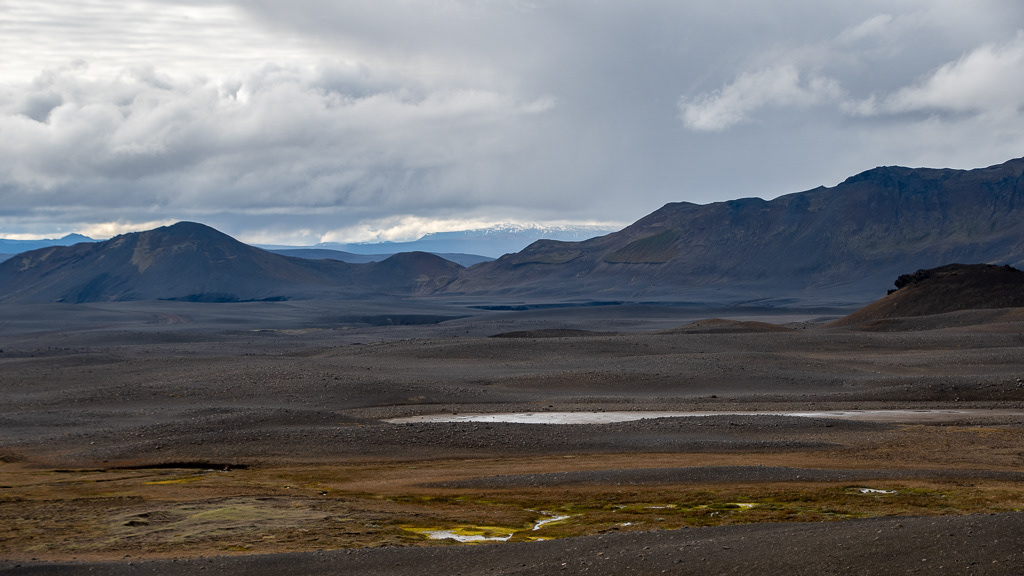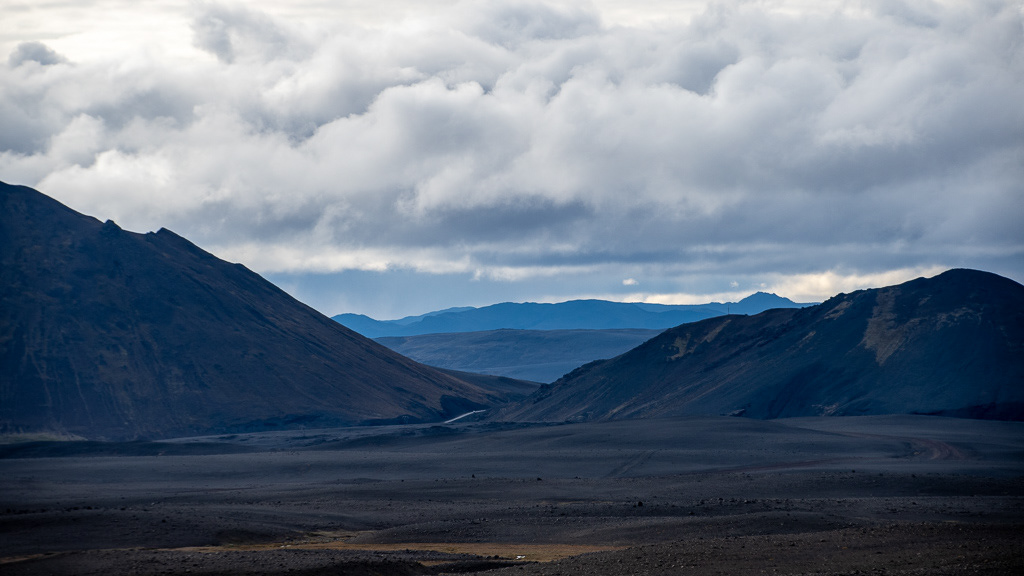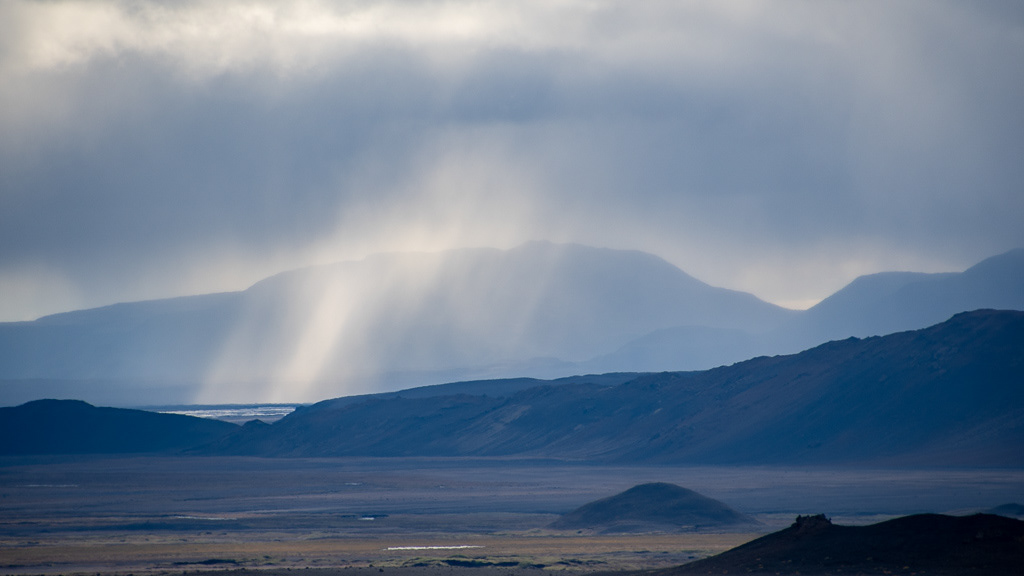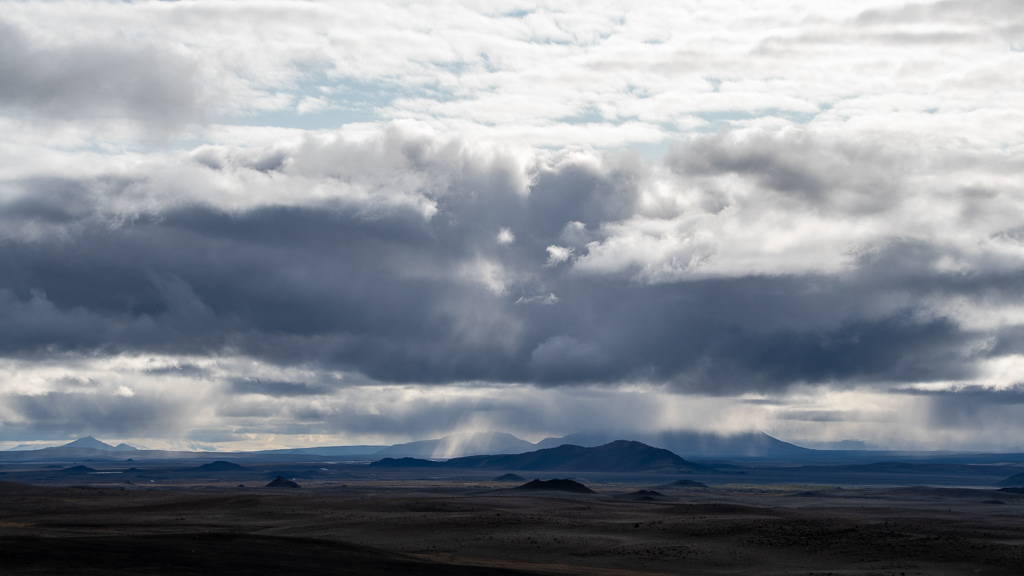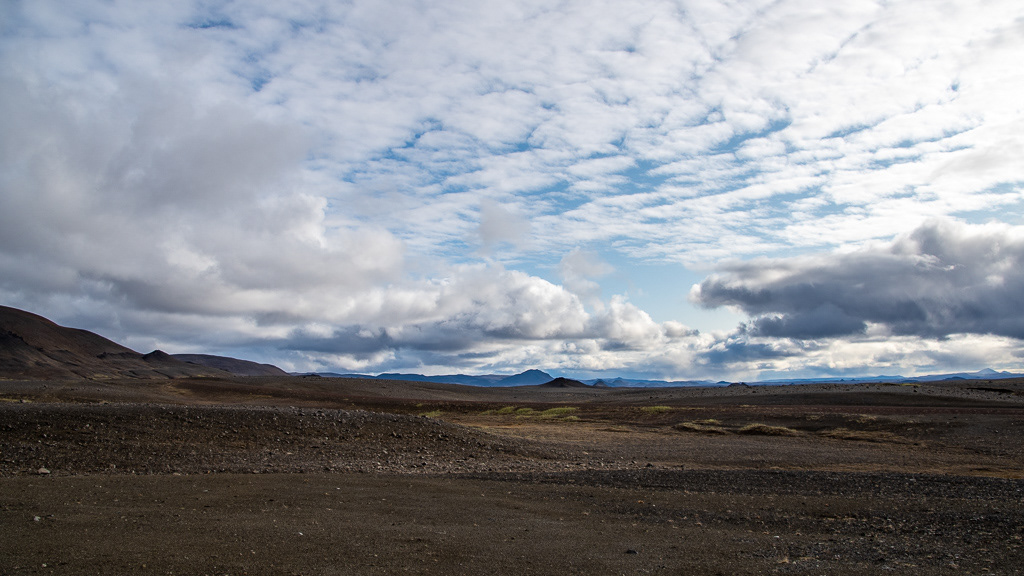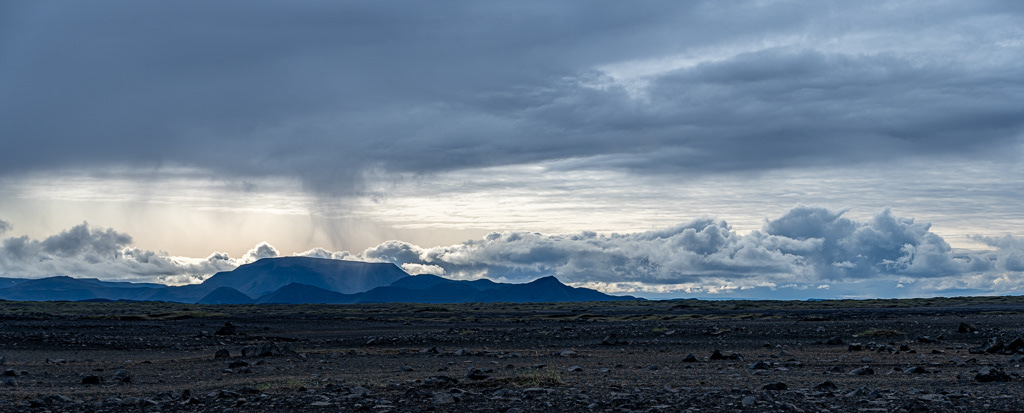 What a beautiful cloud formation !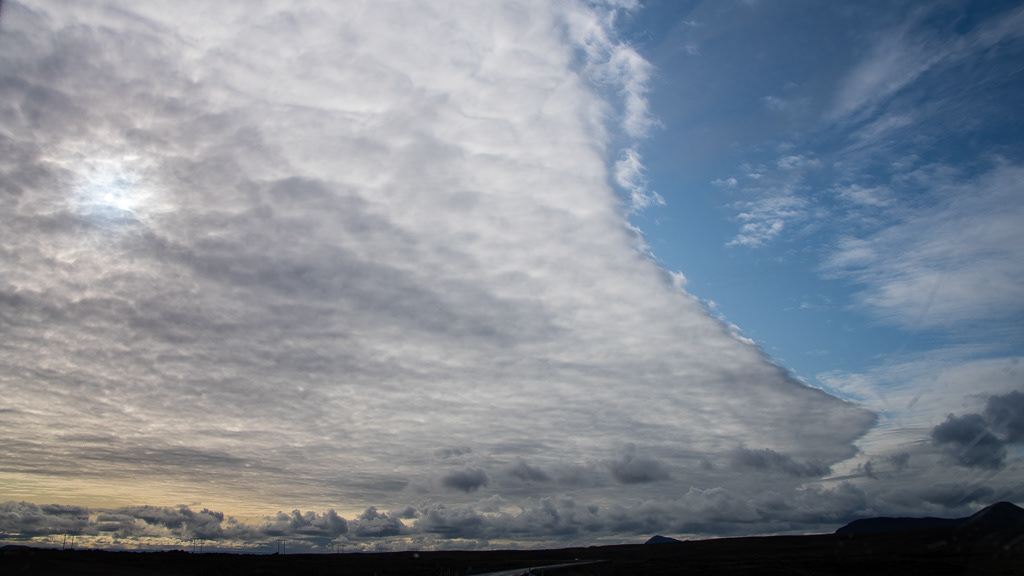 And an interesting light !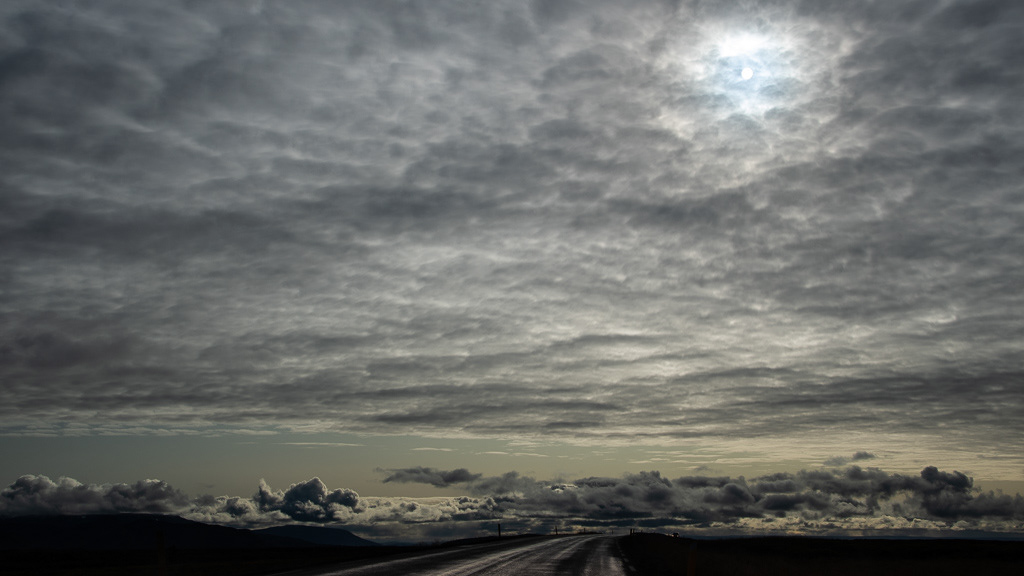 The geothermal area of Hverir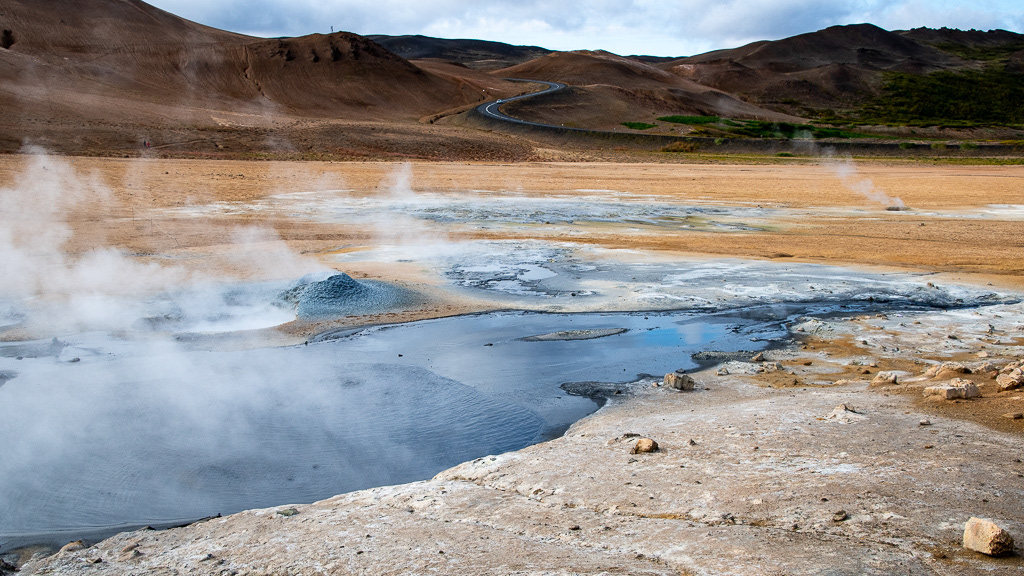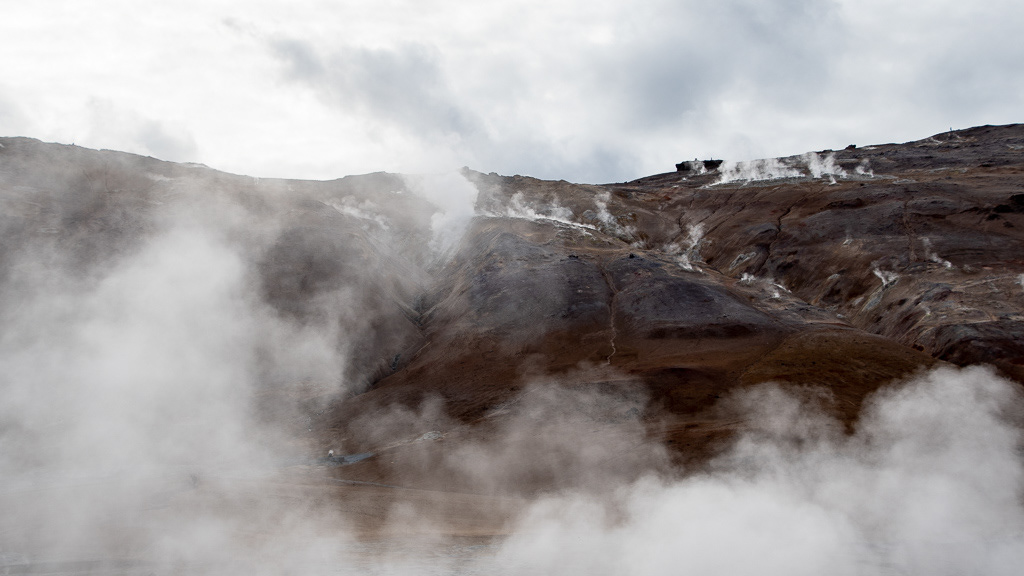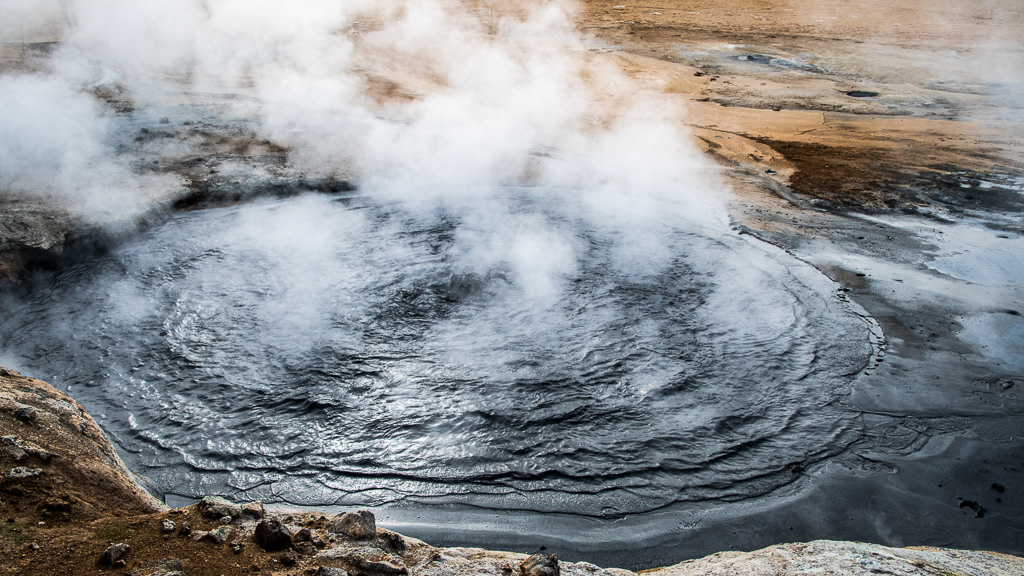 I like the thin woman silhouette in the steam gap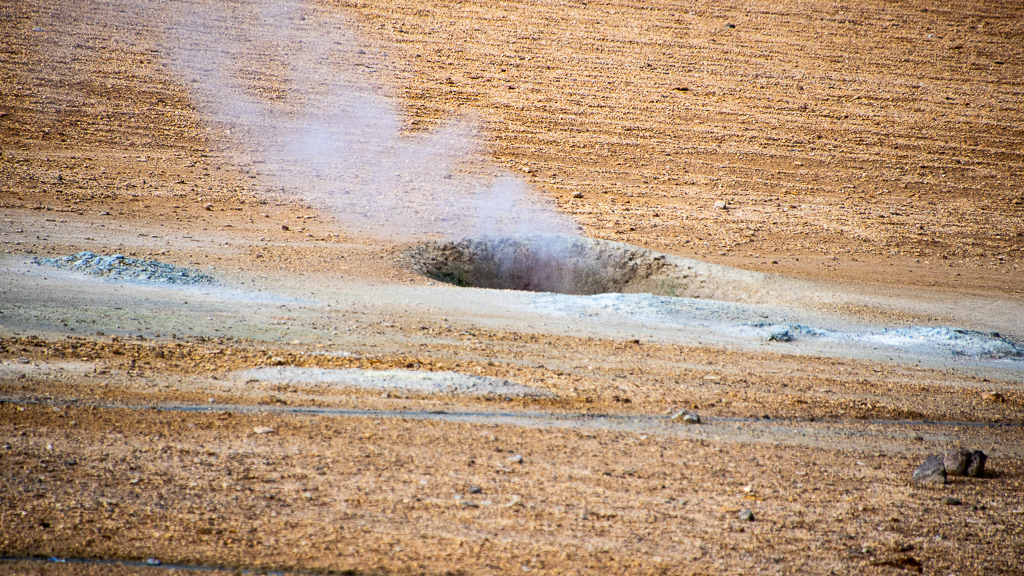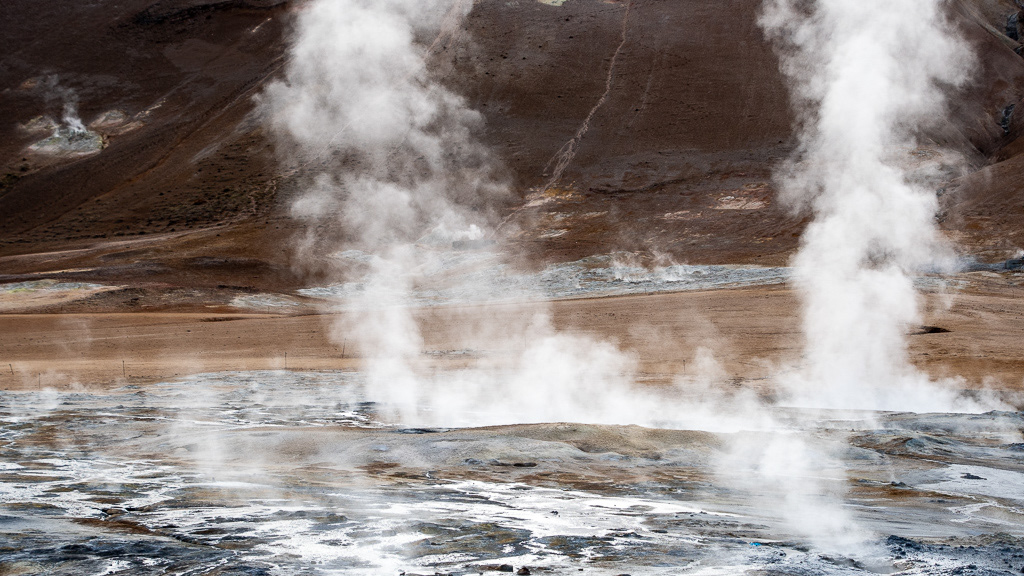 The background is the 
Hverfjall crater
but it was too long (and steep) a walk to get there, and Google Earth has a prettier picture than I could ever do !
The Sulfuric smoker. Not sure if the pile of rocks is man made or natural.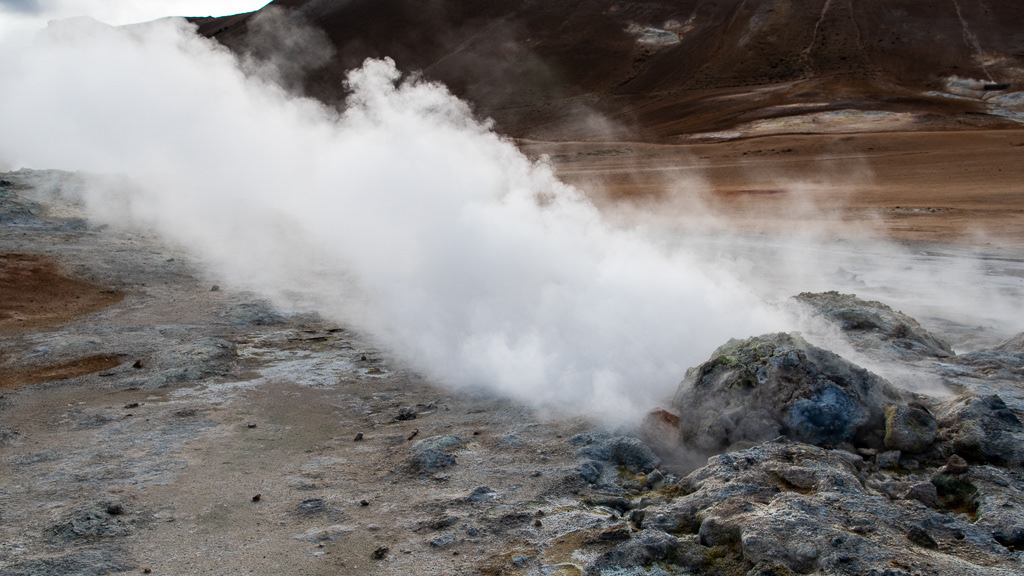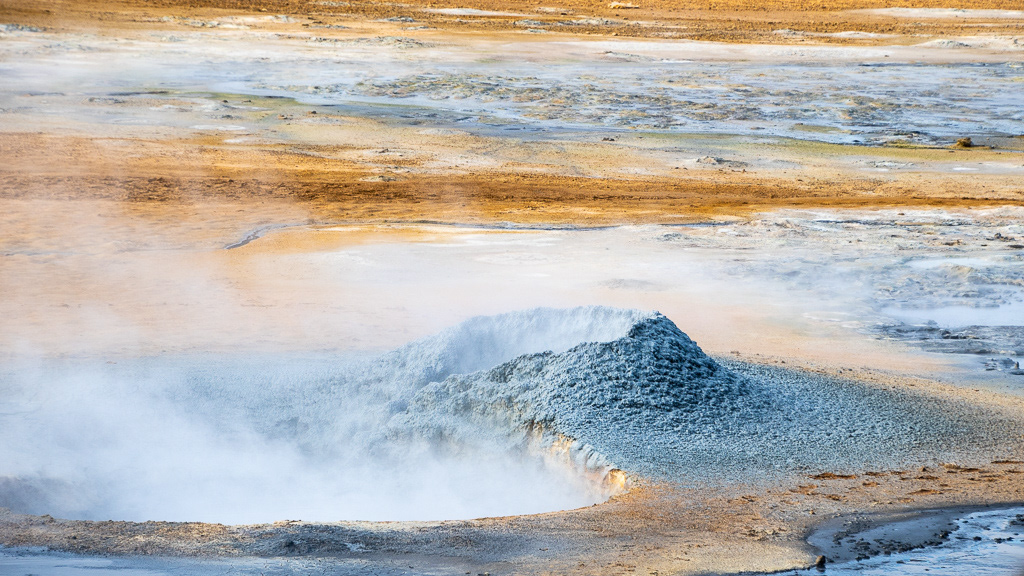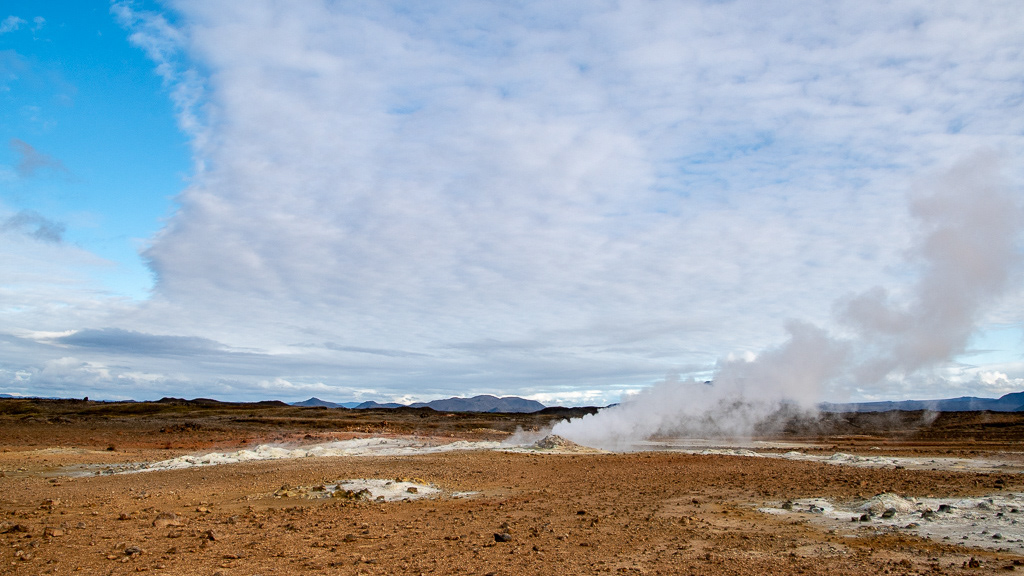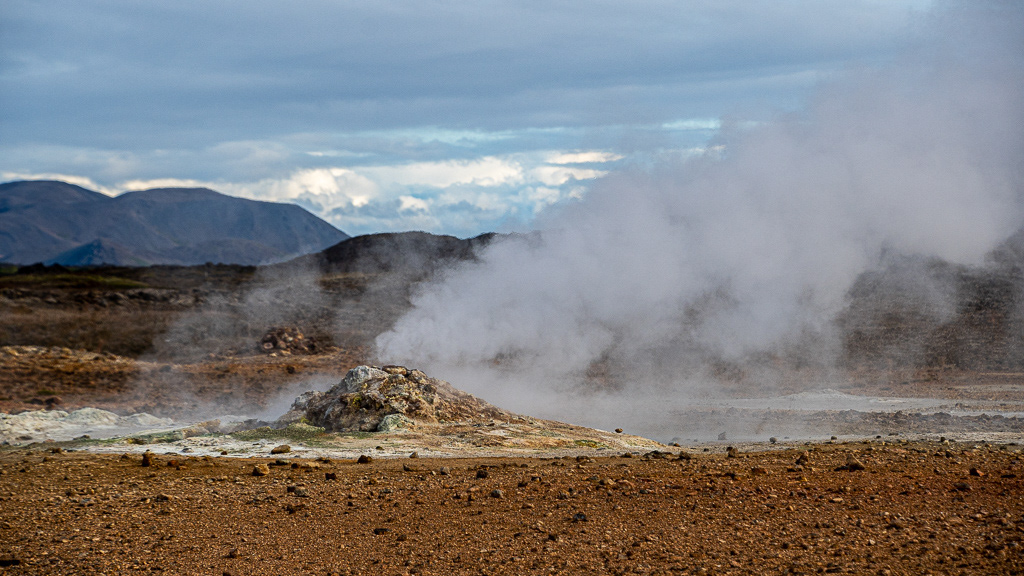 Sulfur stains on the rocks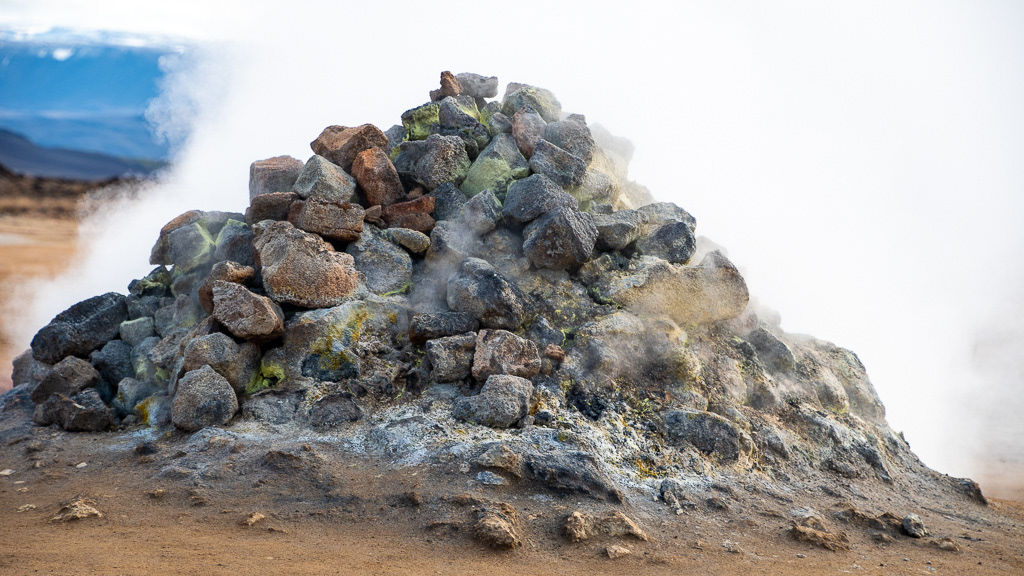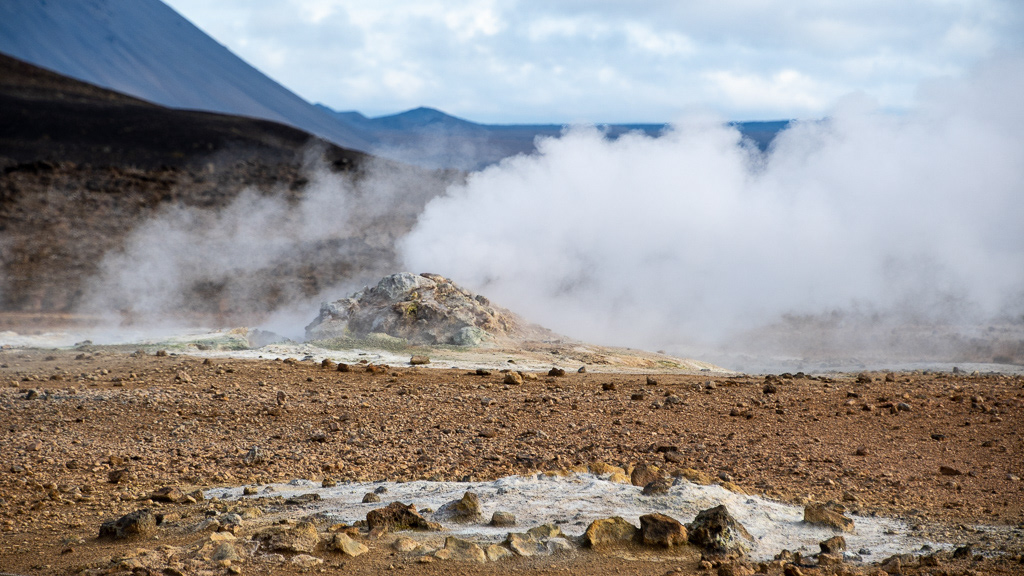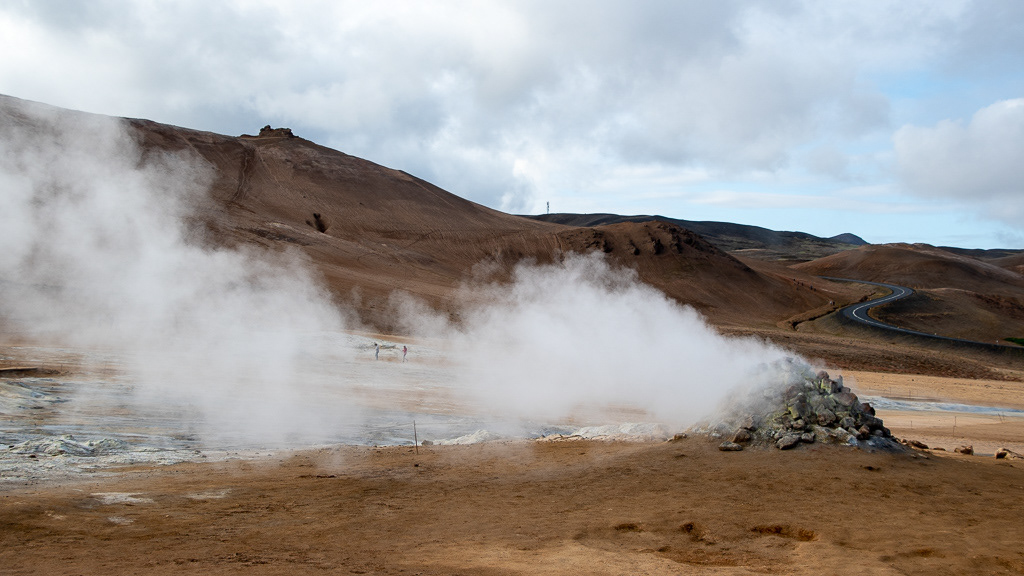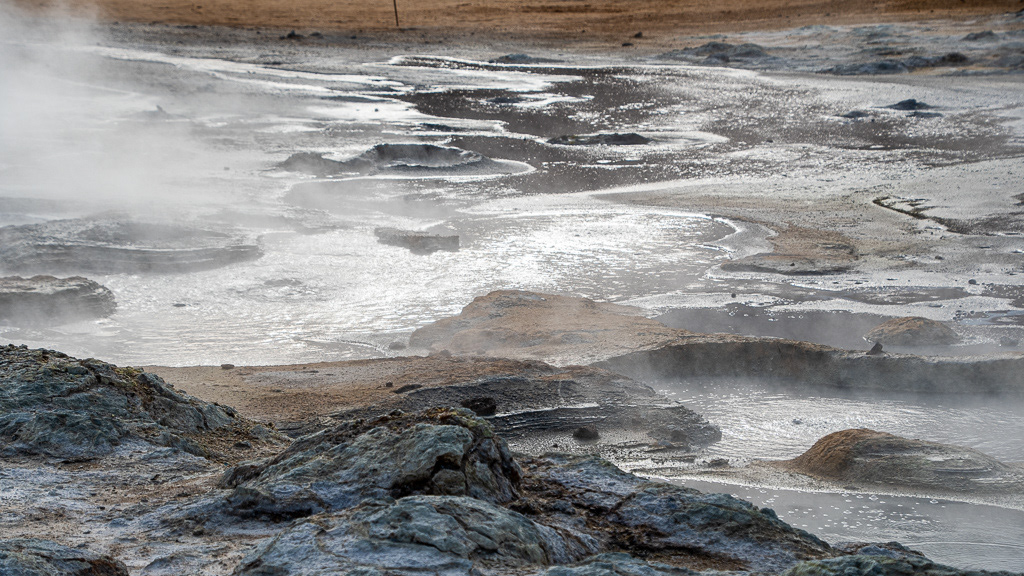 End of a long day, even Thao is tired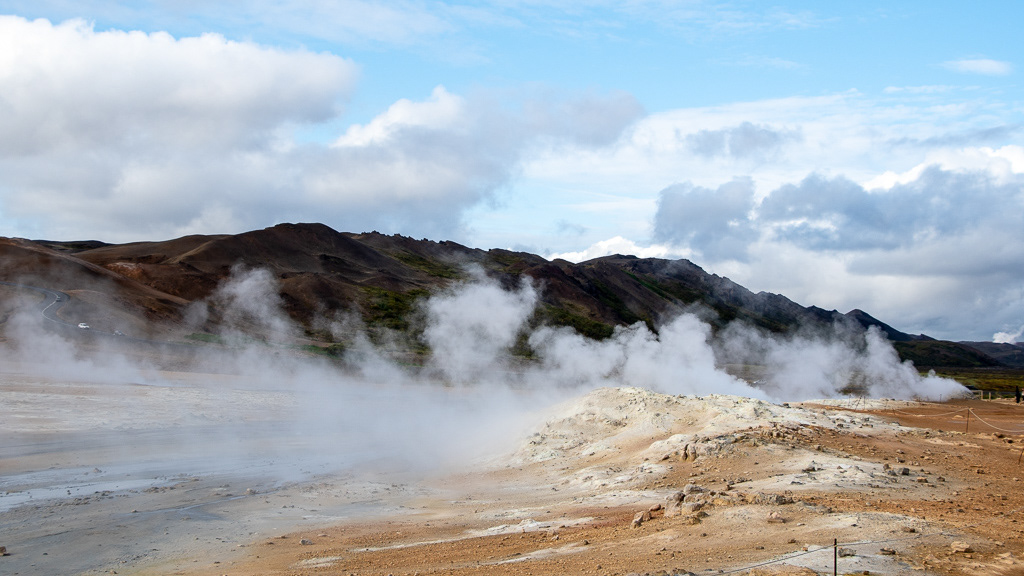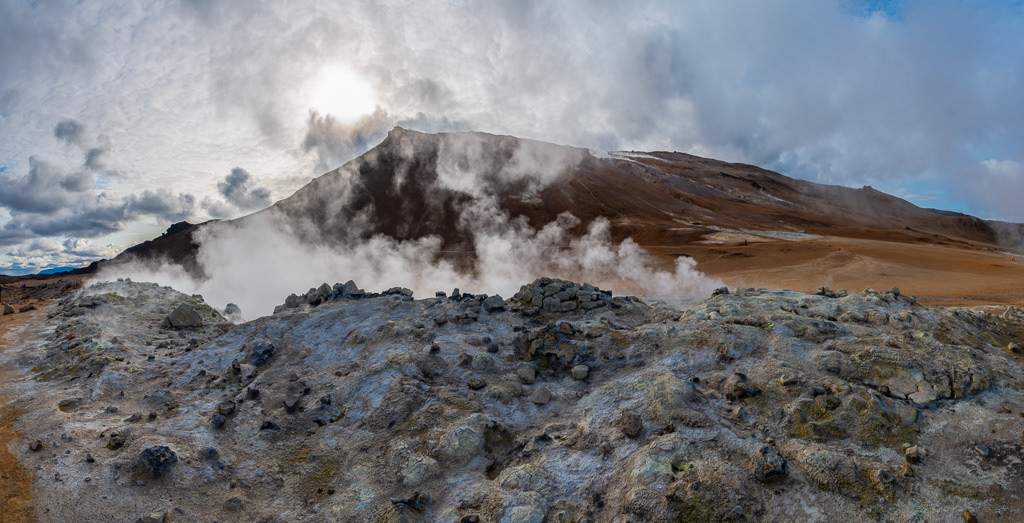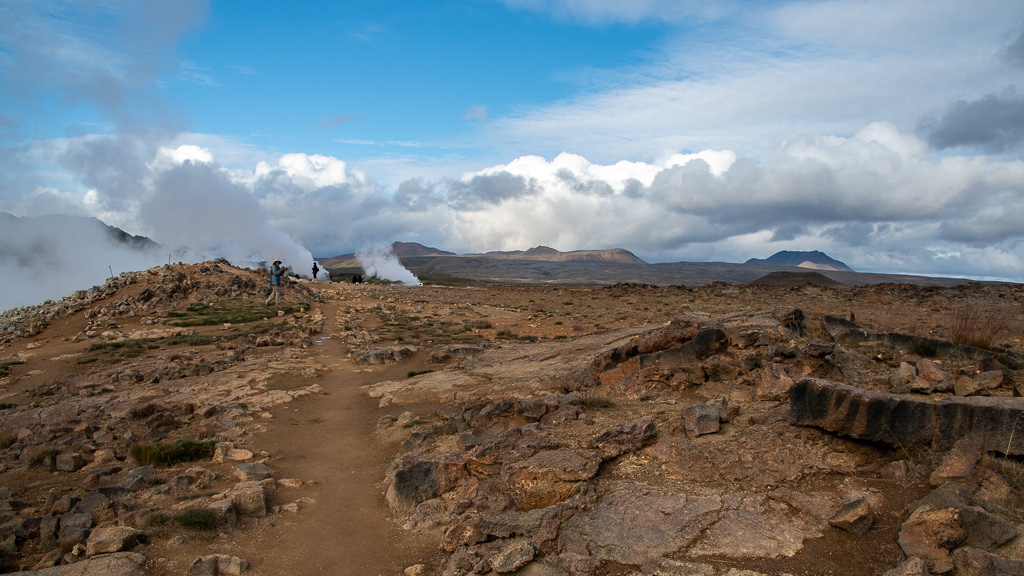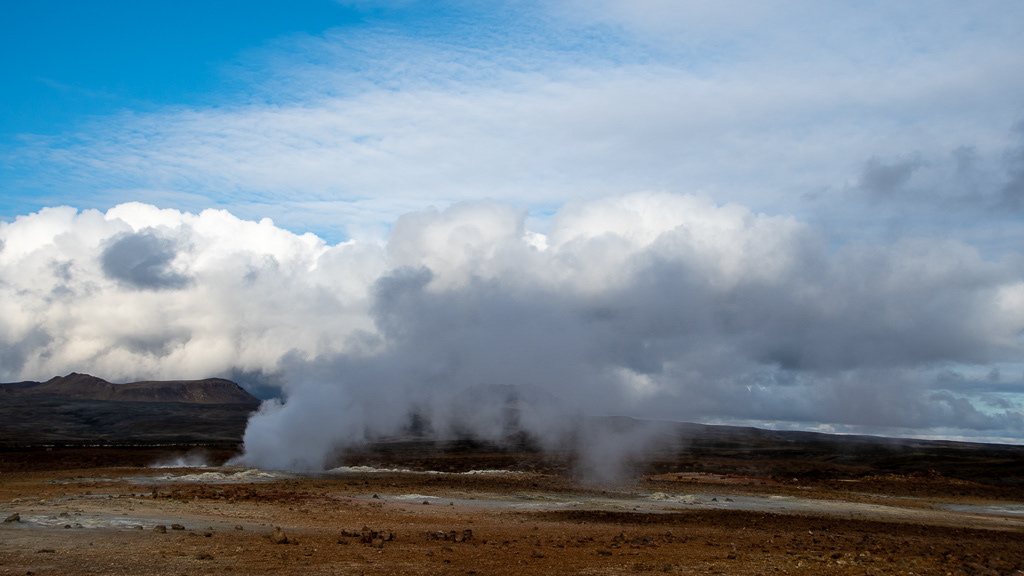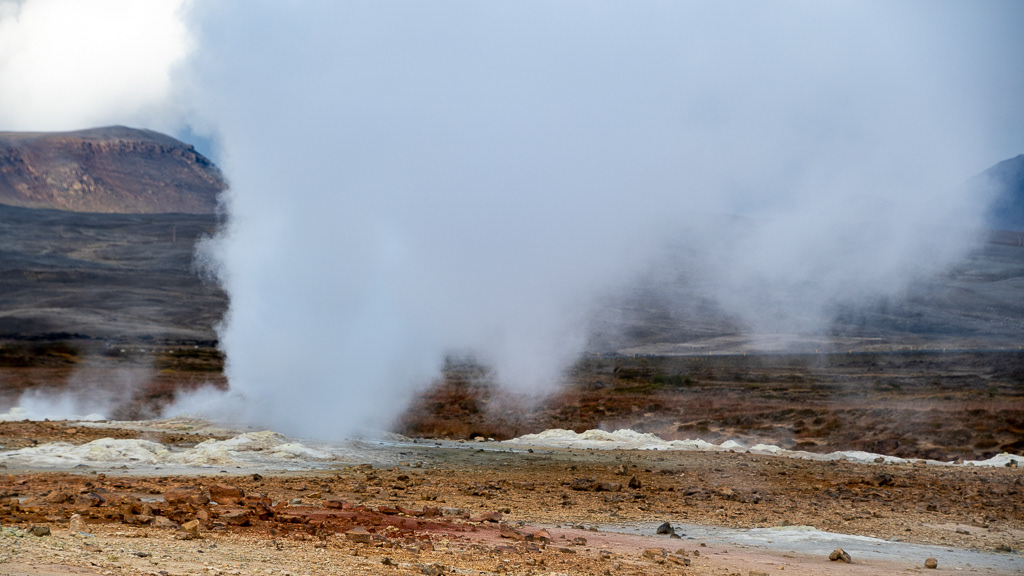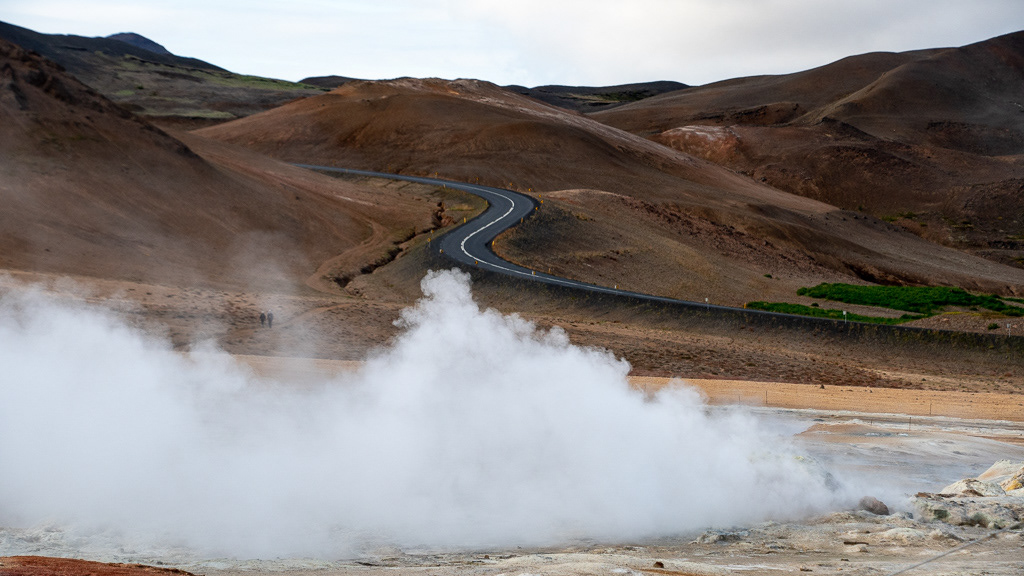 Here Thao managed to merge the steam of the fumarole with the beautiful cloud edge, in a gracious curve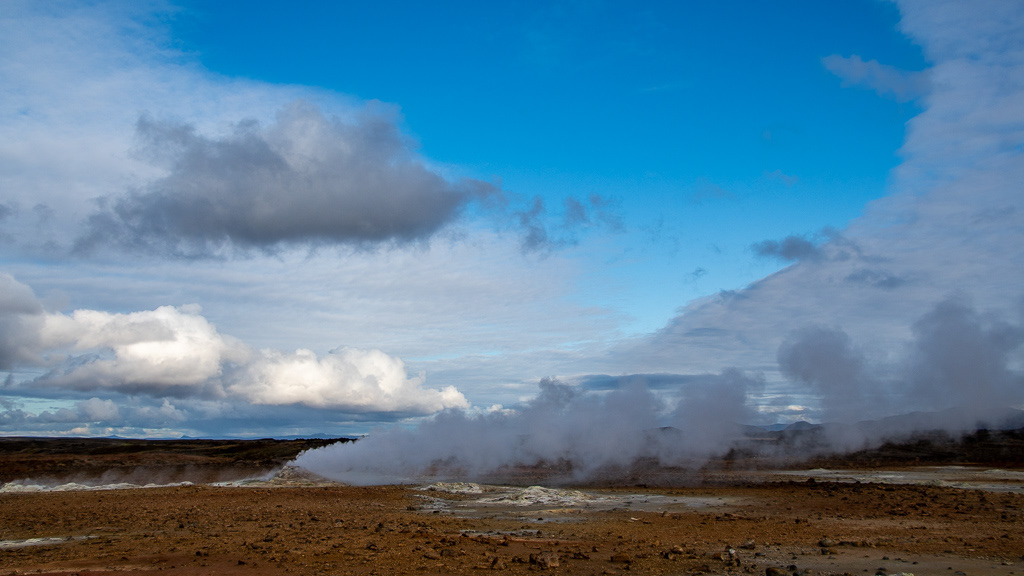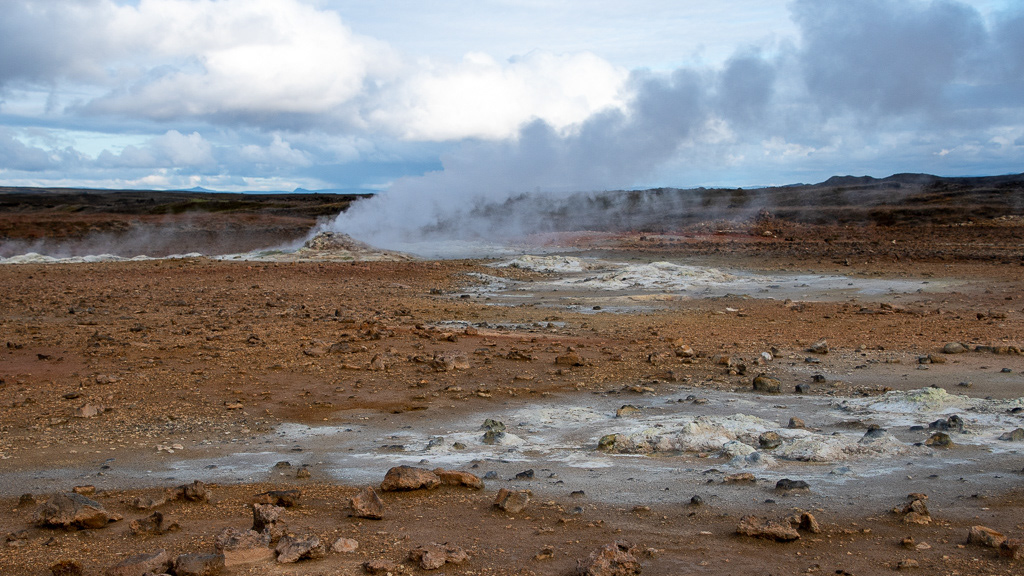 I usually select images with no people in them but here the out of focus silhouette of this couple merged well with the hot steam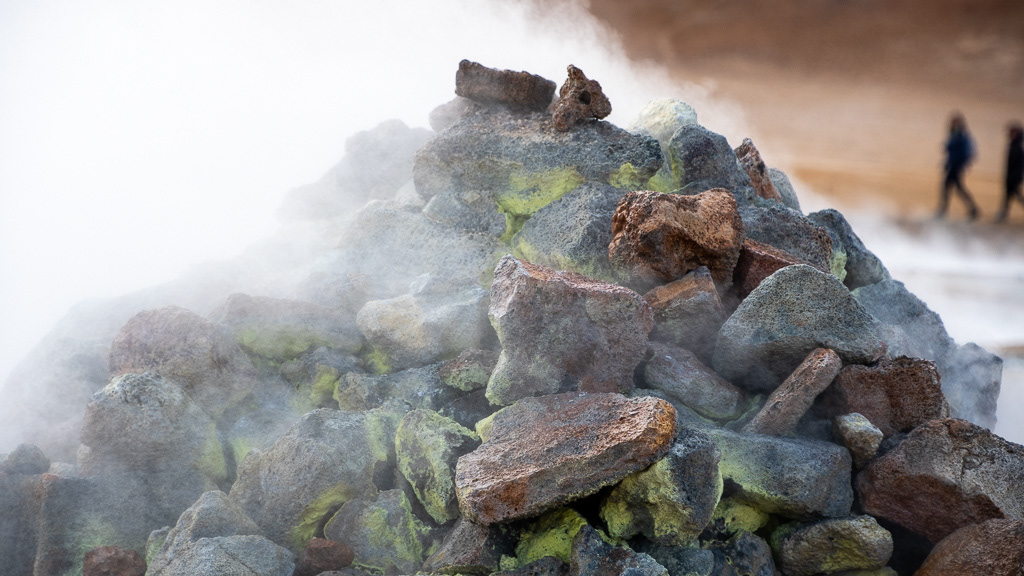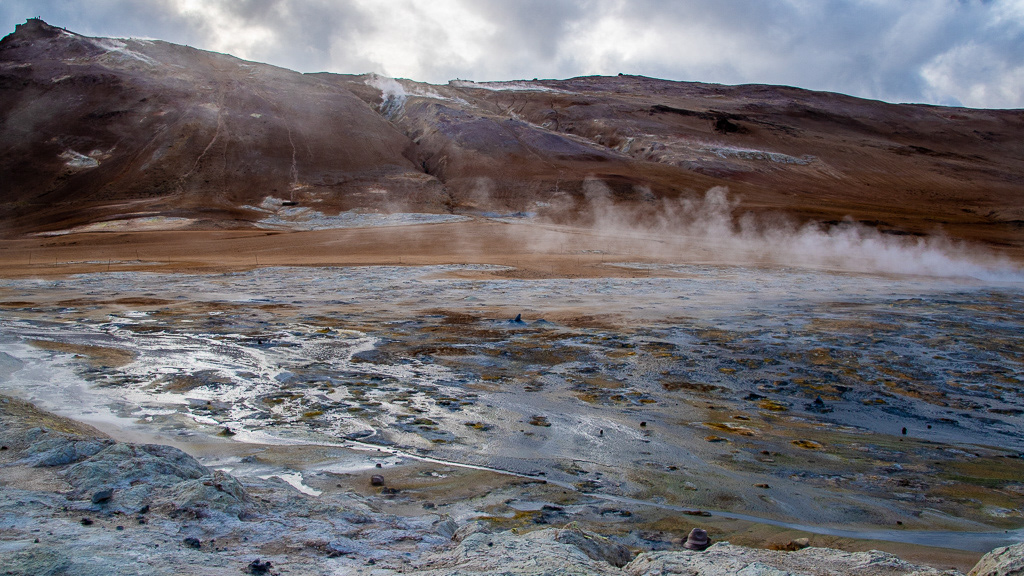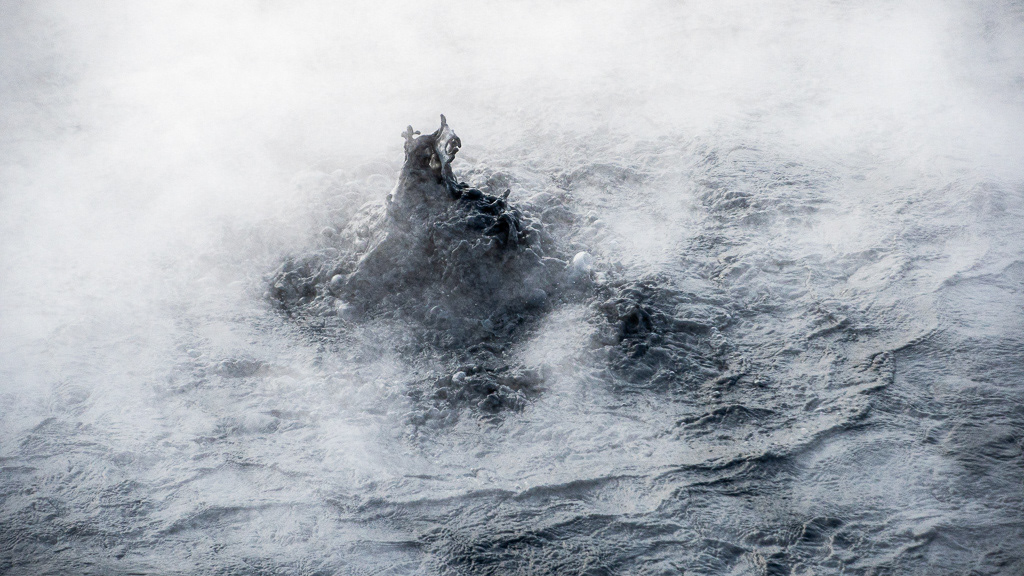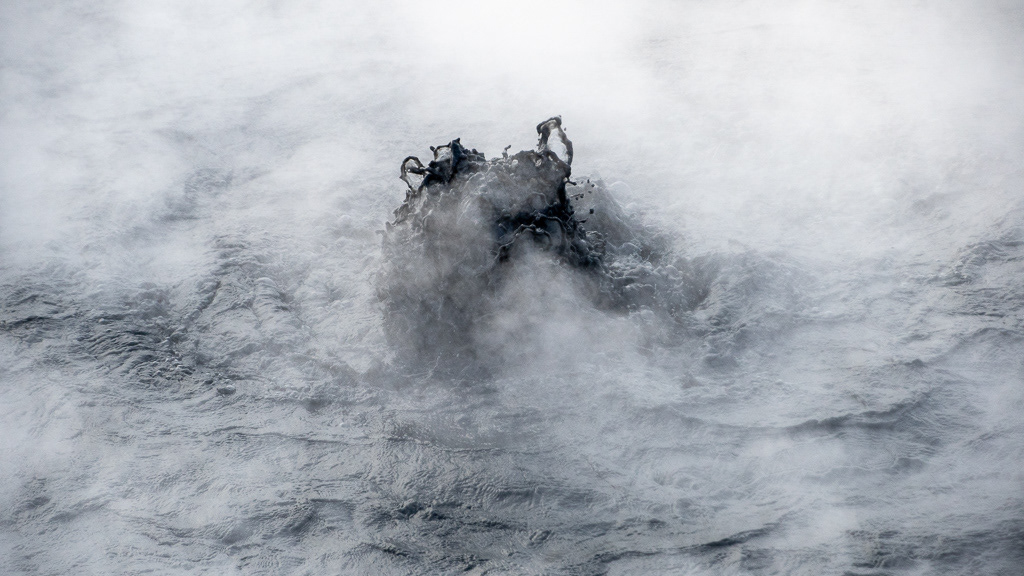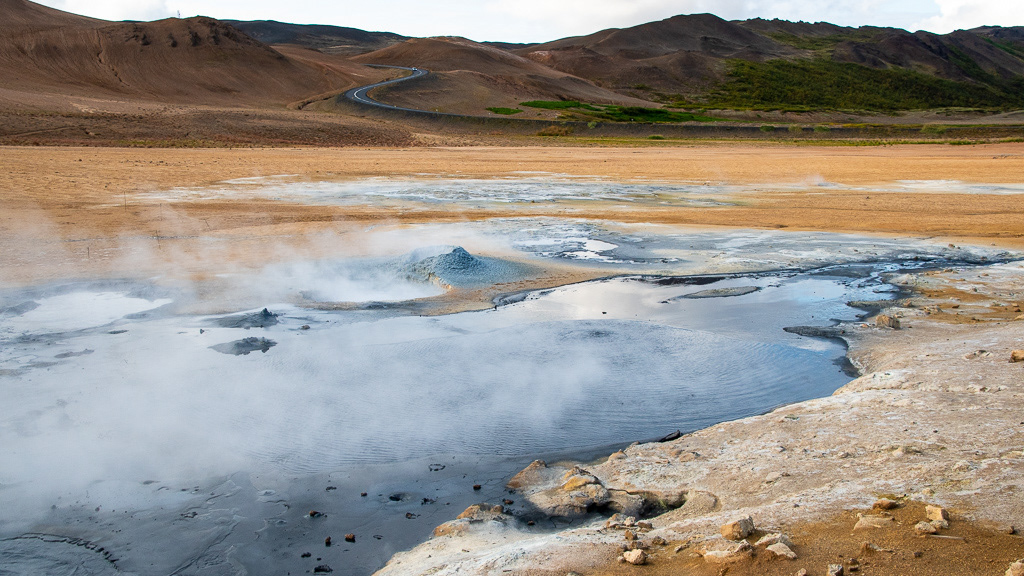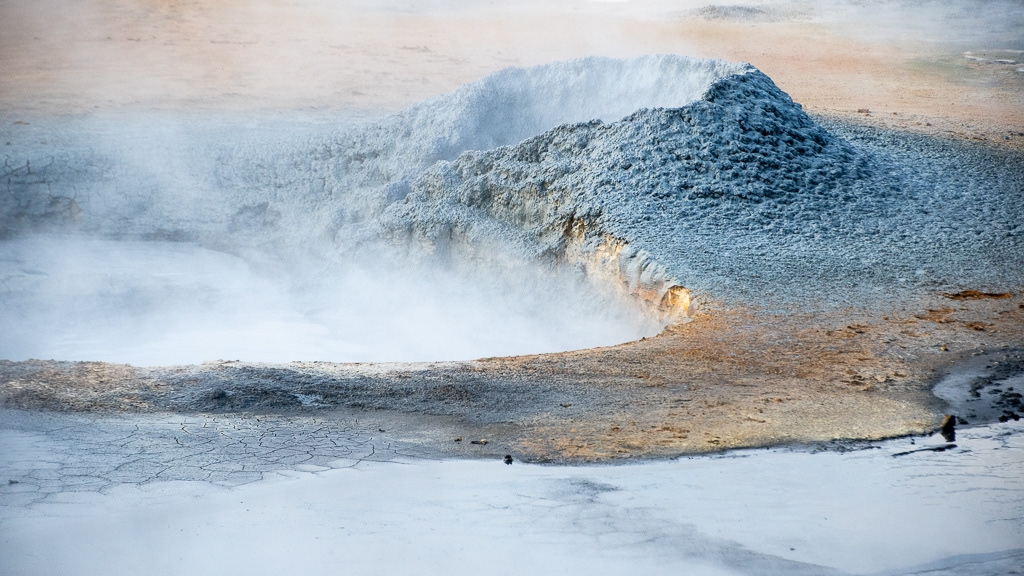 A very red  grass growing in a pretty inhospitable terrain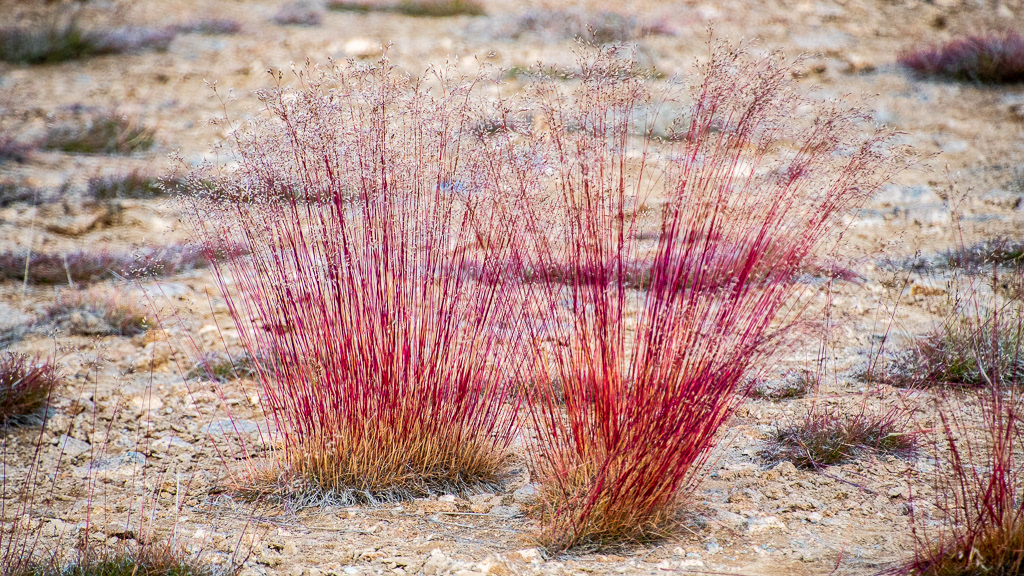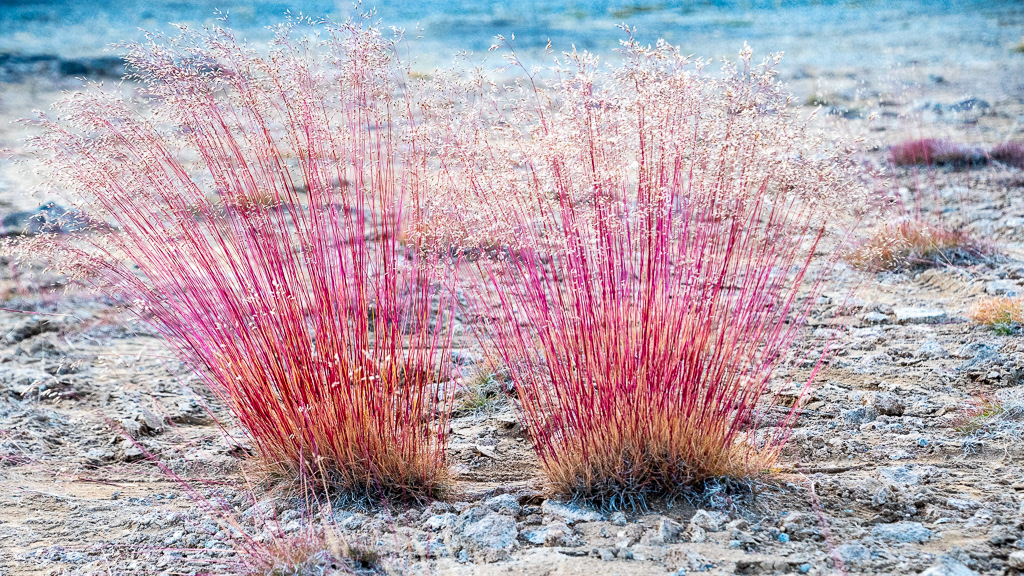 Lake Mývatn viewed from the East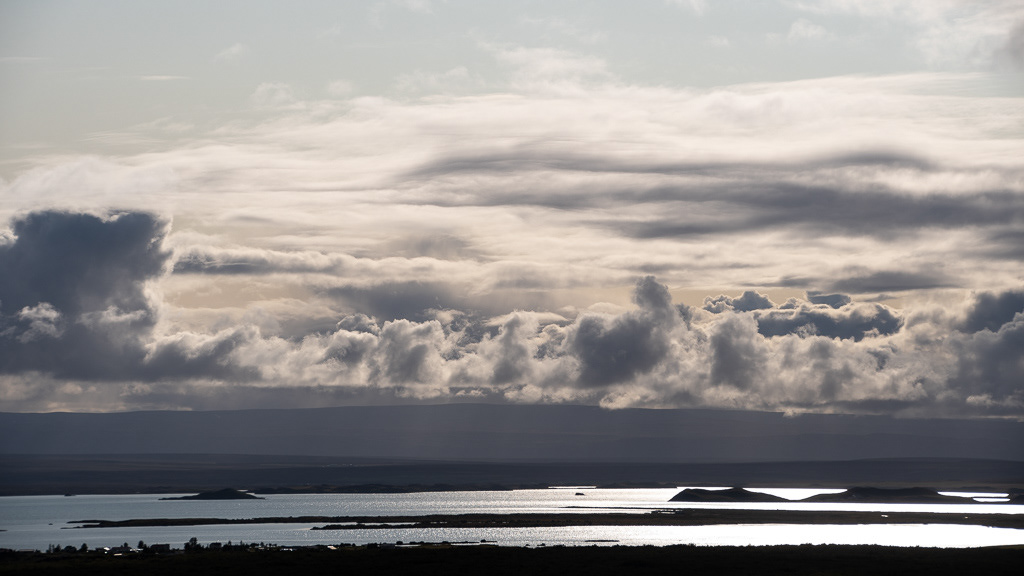 Myvatn Geothermal Area producing electricity from geothermal energy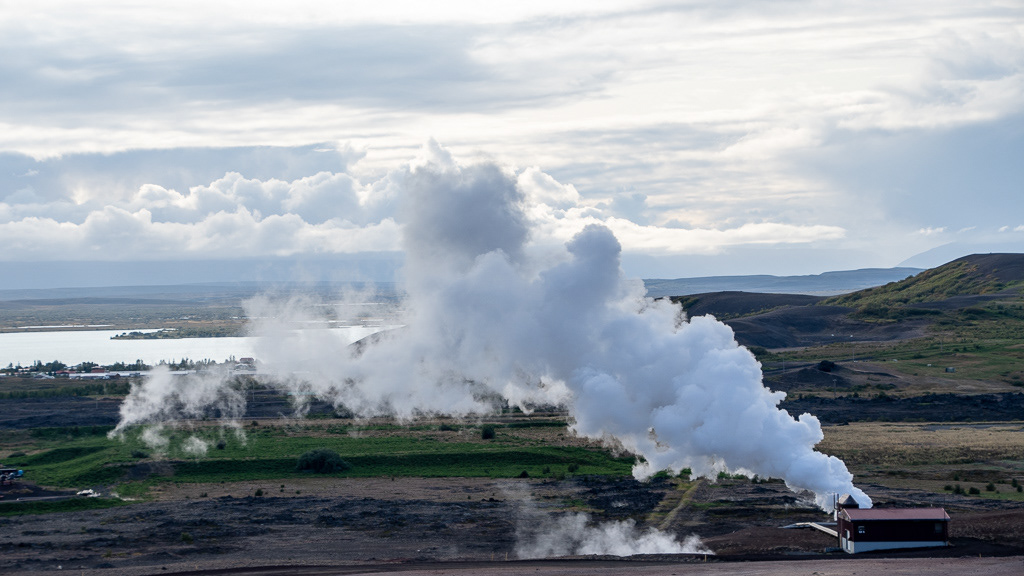 Lake Mývatn viewed from the North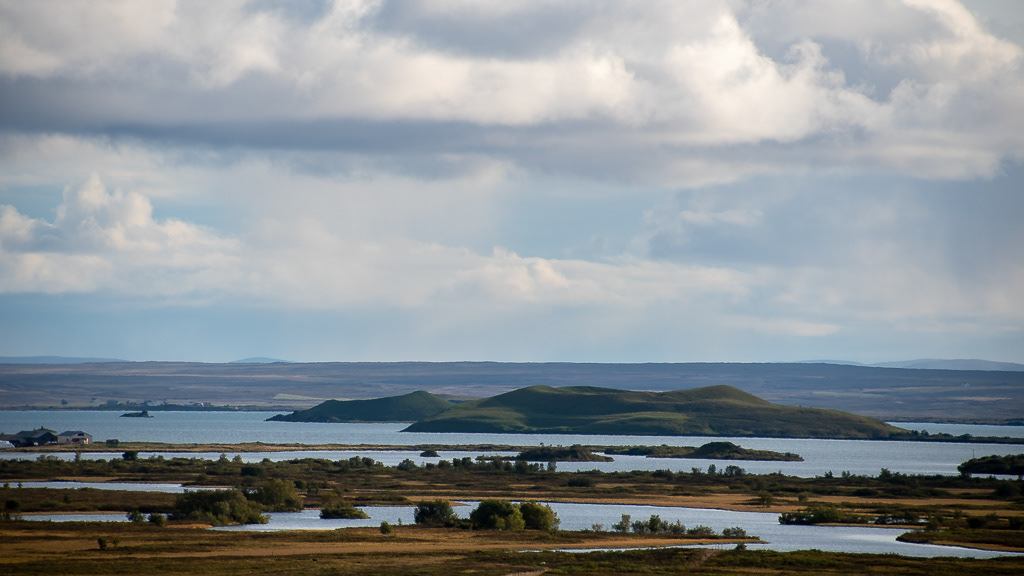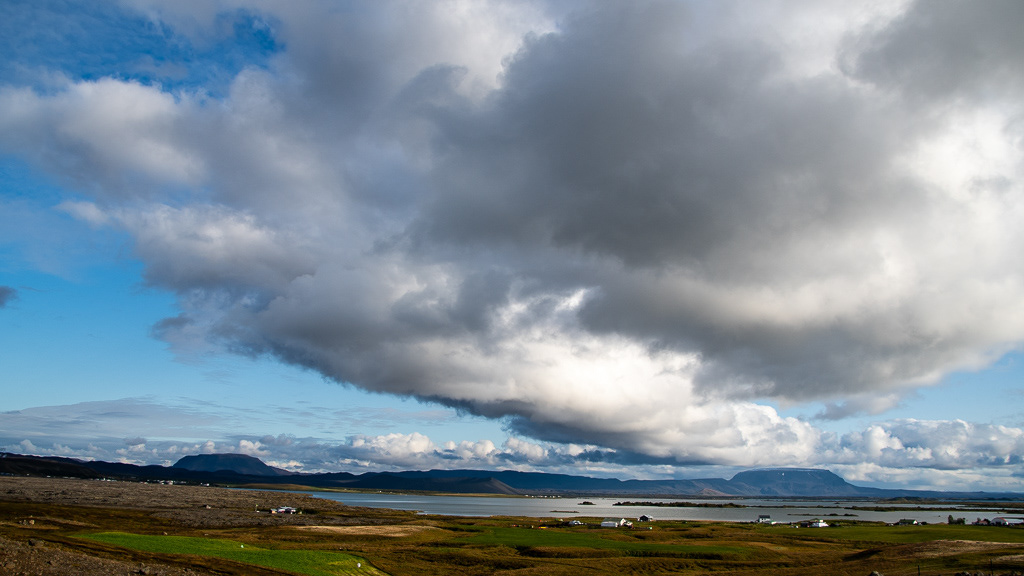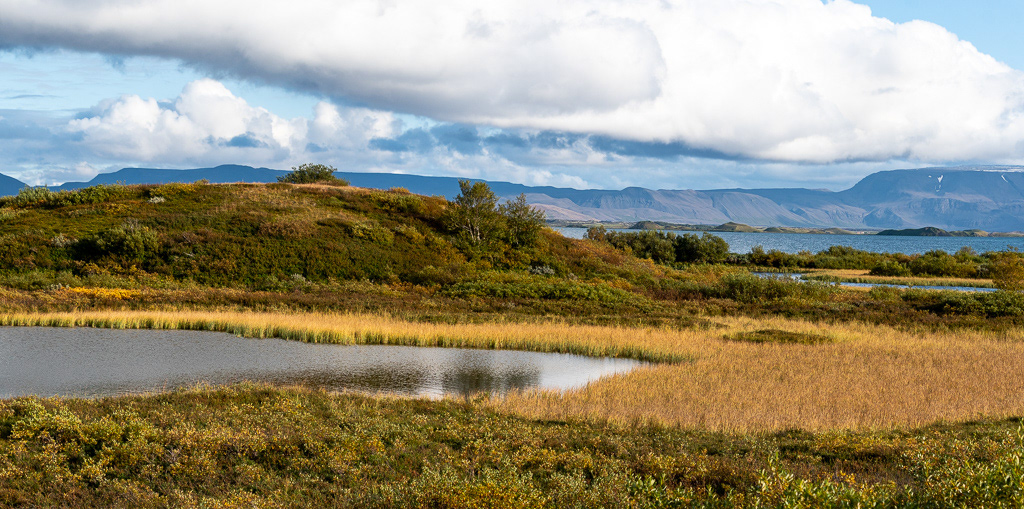 Composite image of a Whooper swan surfing and landing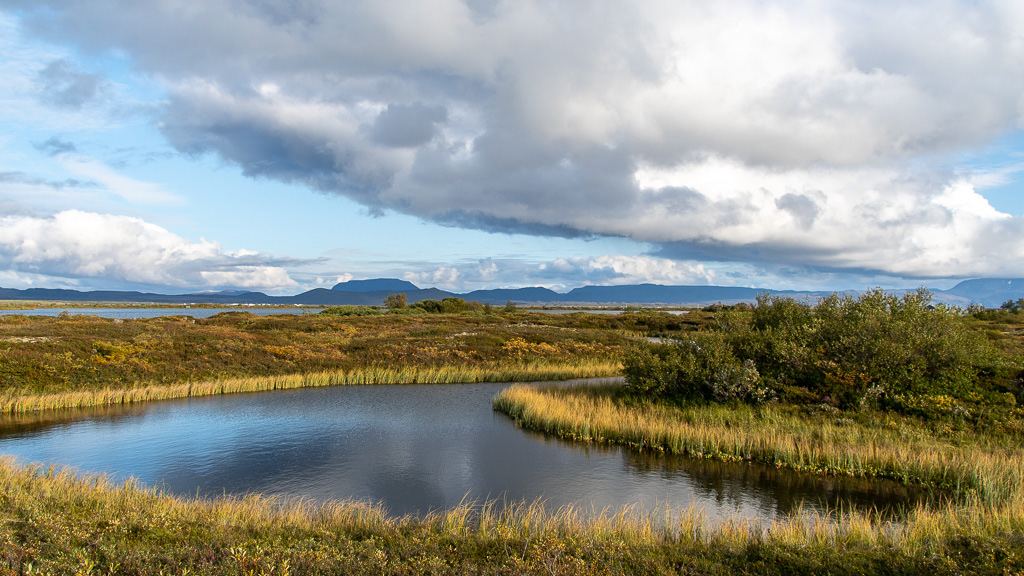 The
22° aura
around the sun, due to the double refraction of light passing through small (< 20.5 µ) ice crystal (one 11° refraction entering the ice crystal and a second 11°, exiting) in high cirrus clouds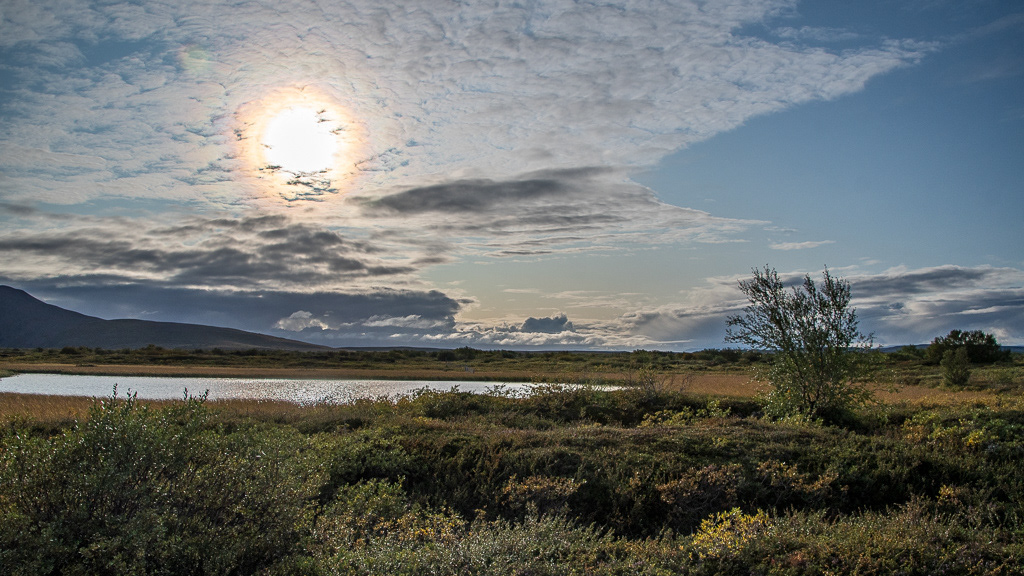 A small pond on the West of the lake