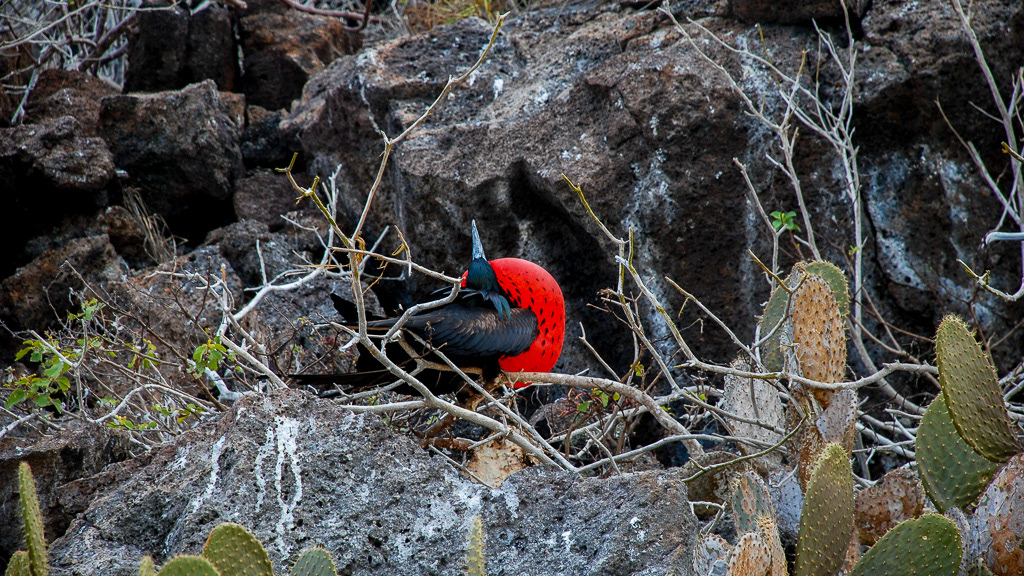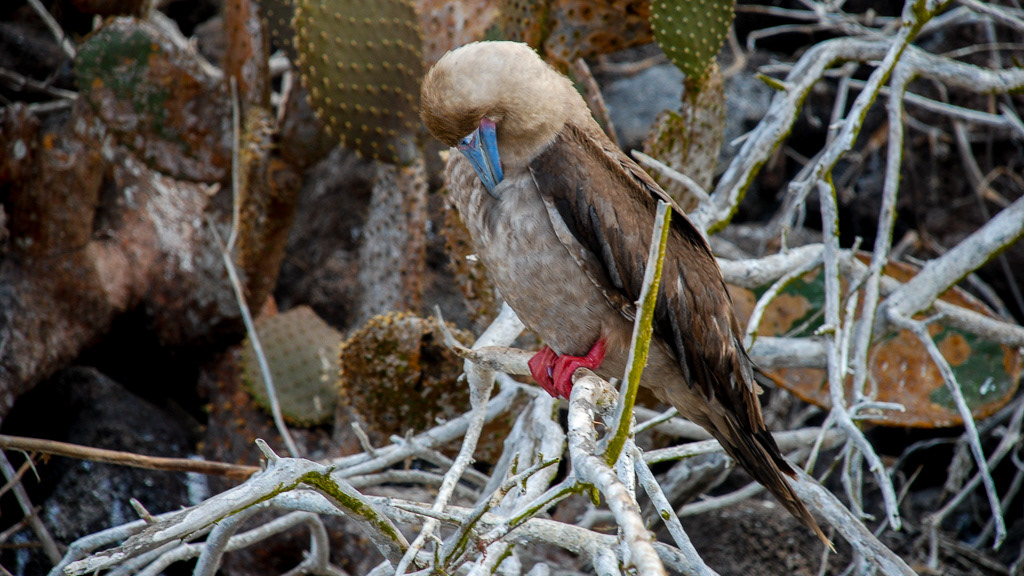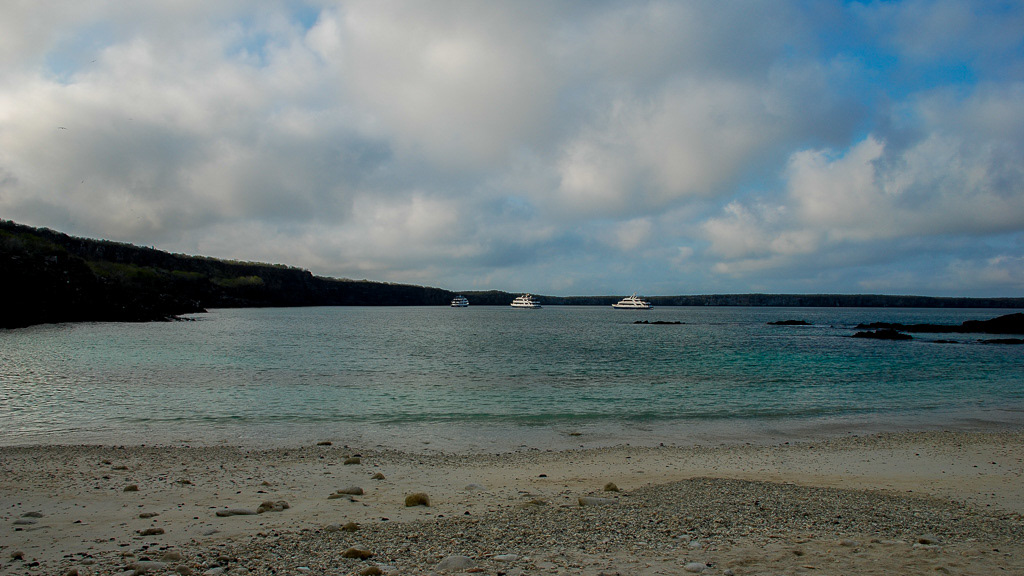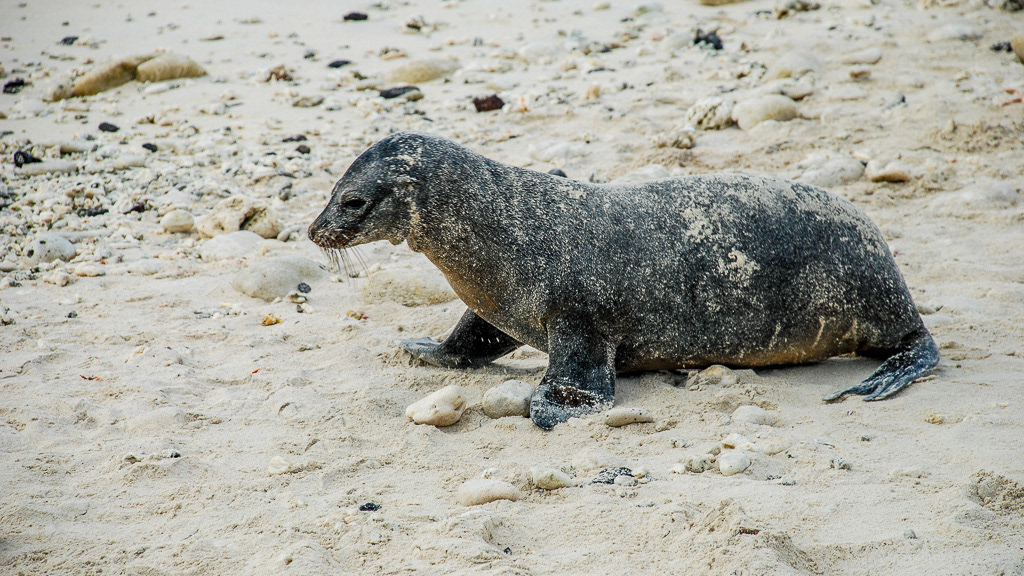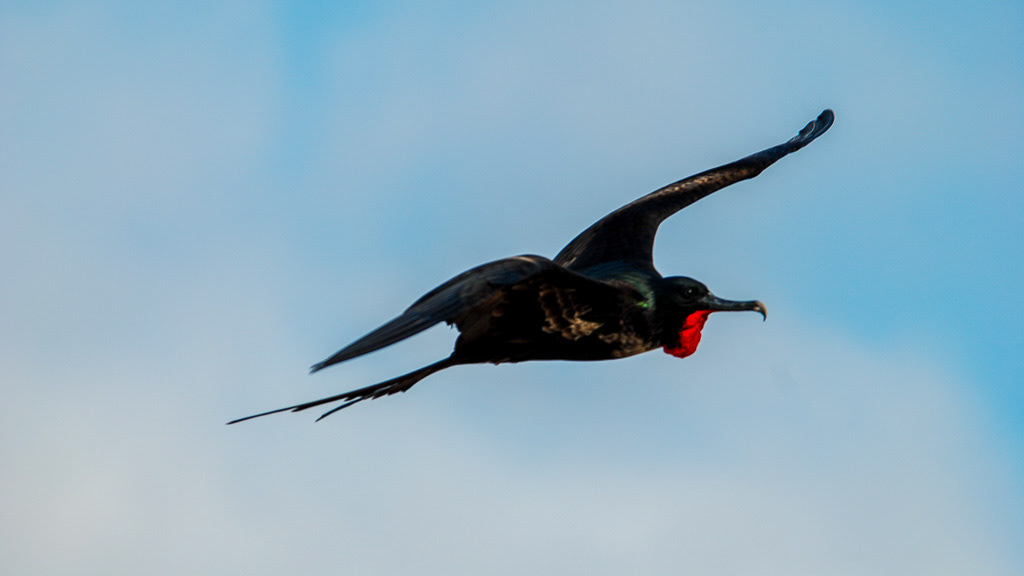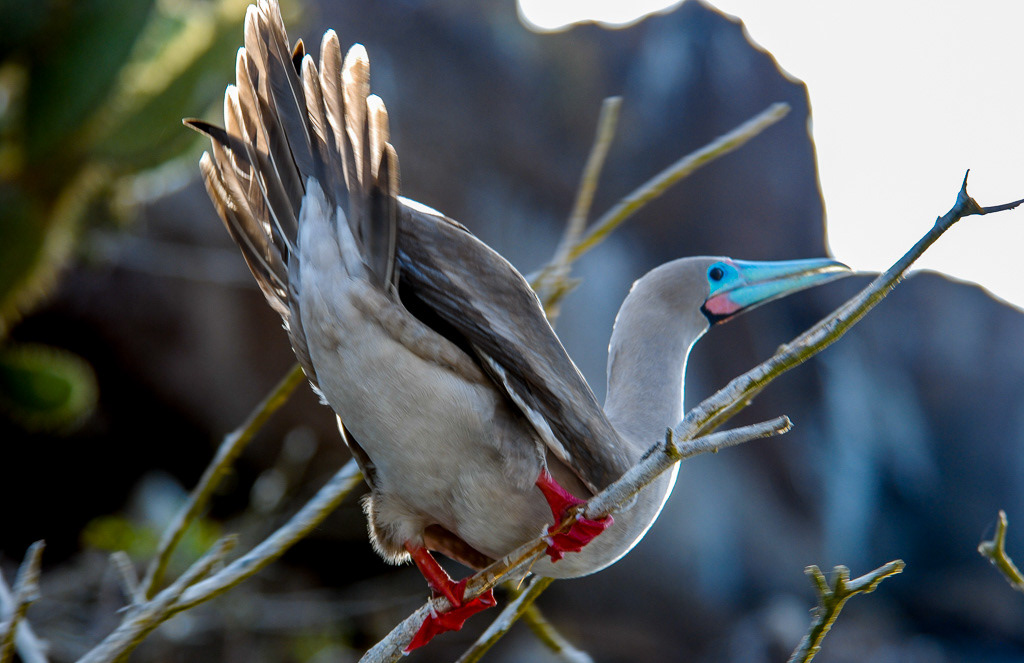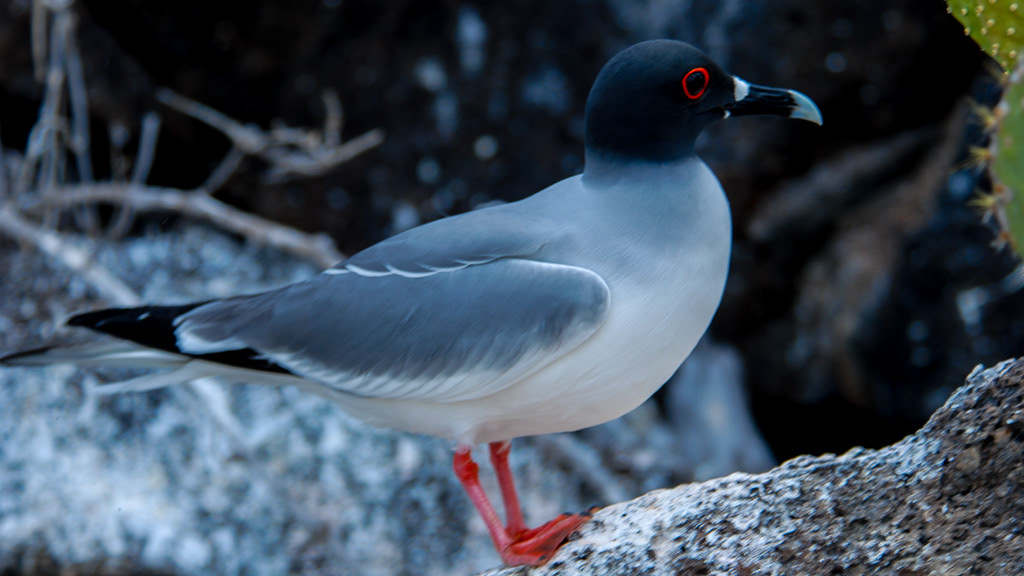 Let me see what you have there..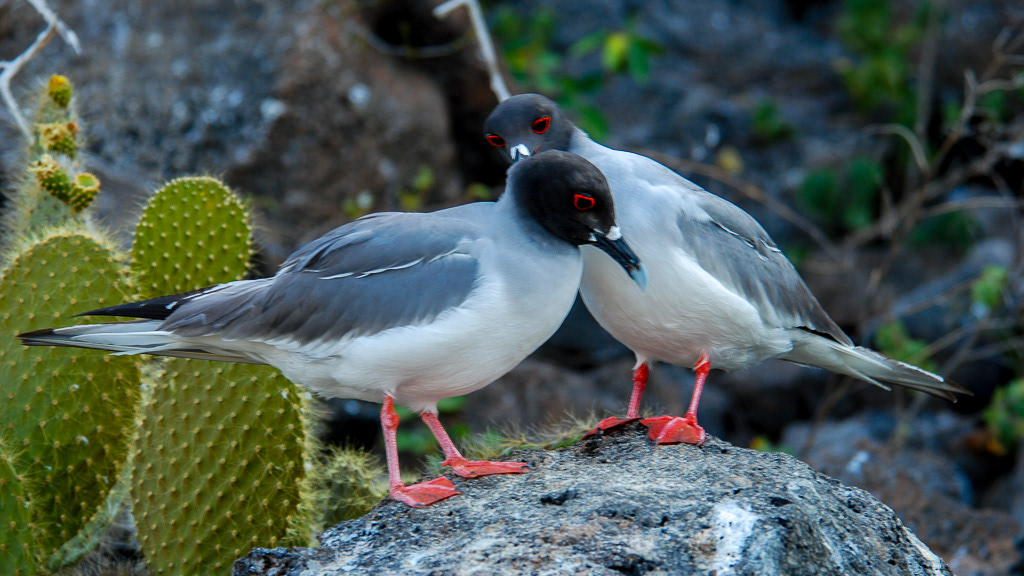 Great Frigate bird, juvenile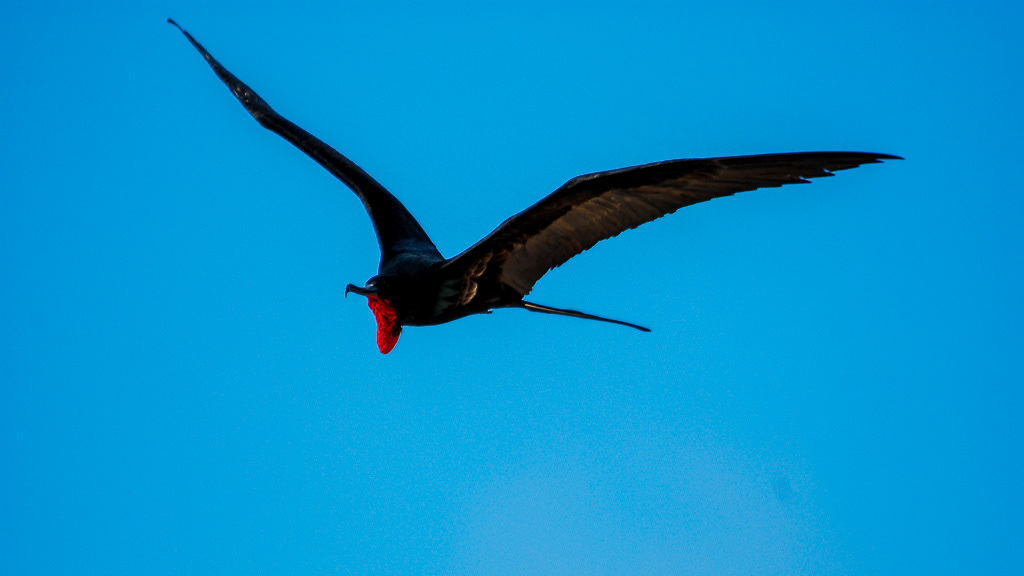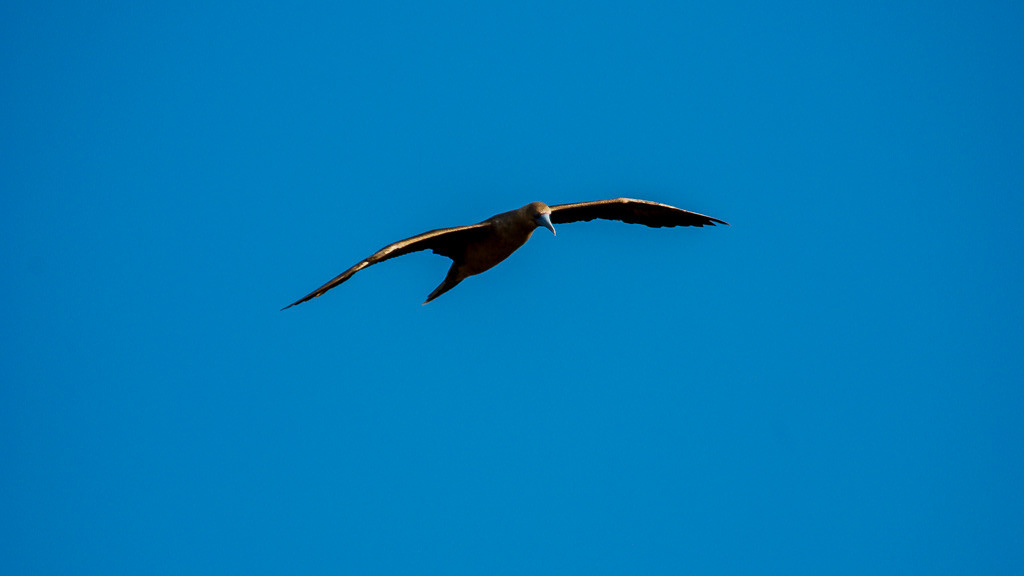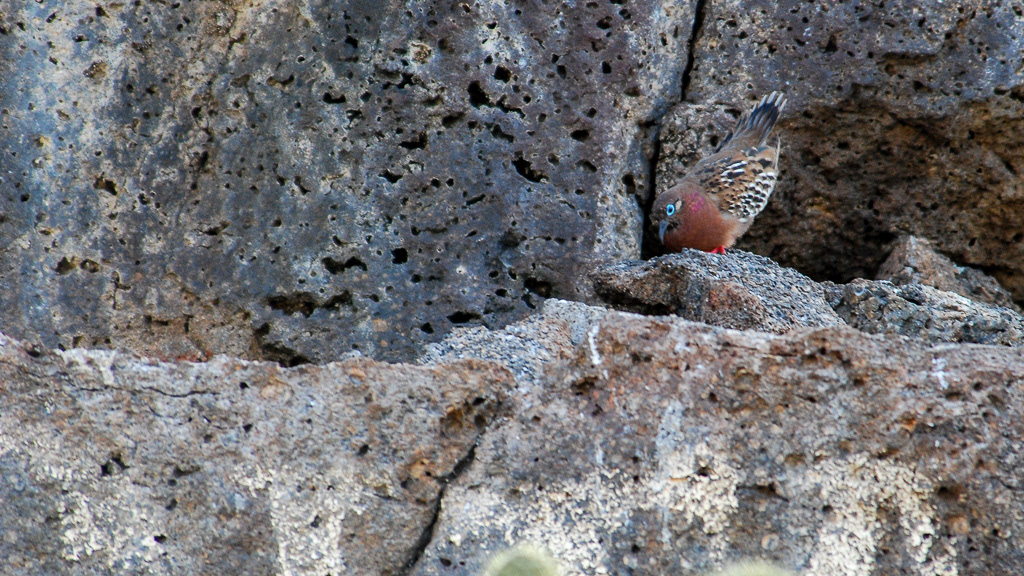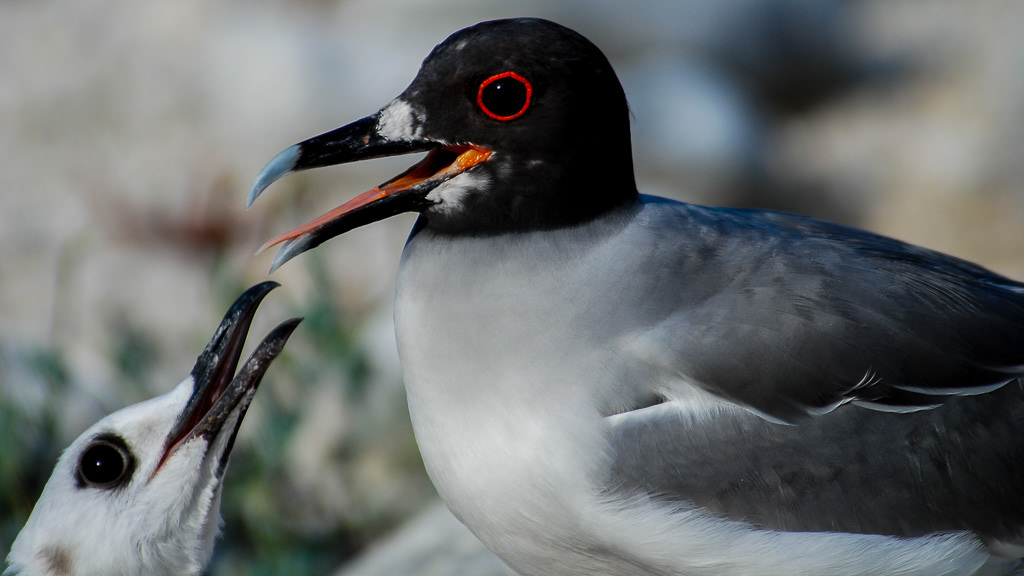 Red-footed Booby, "Light morph"

Red-footed boobies vary from white with brown outlines on the wings to all brown. They can all interbreed.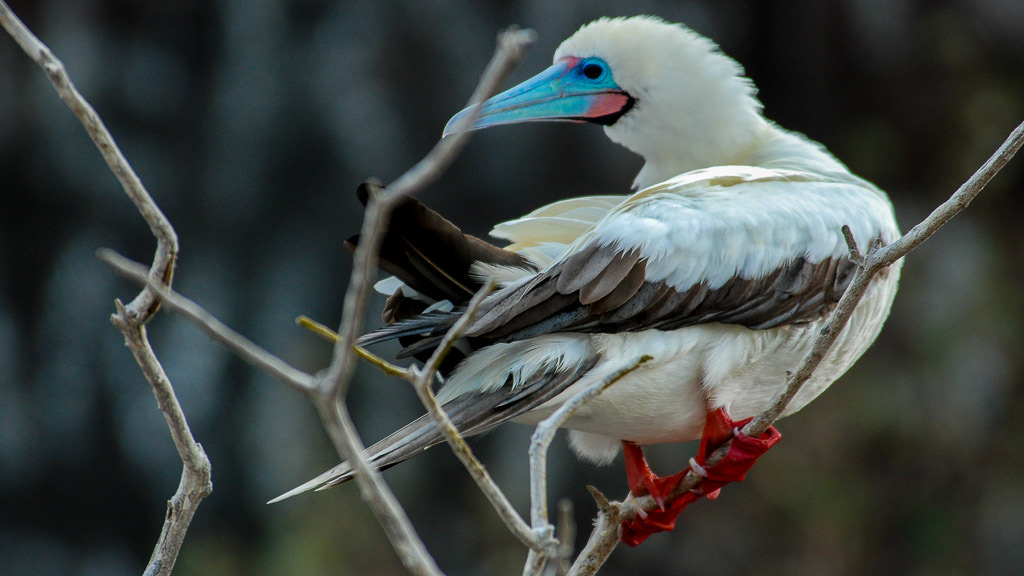 Red-footed Booby, "Dark morph"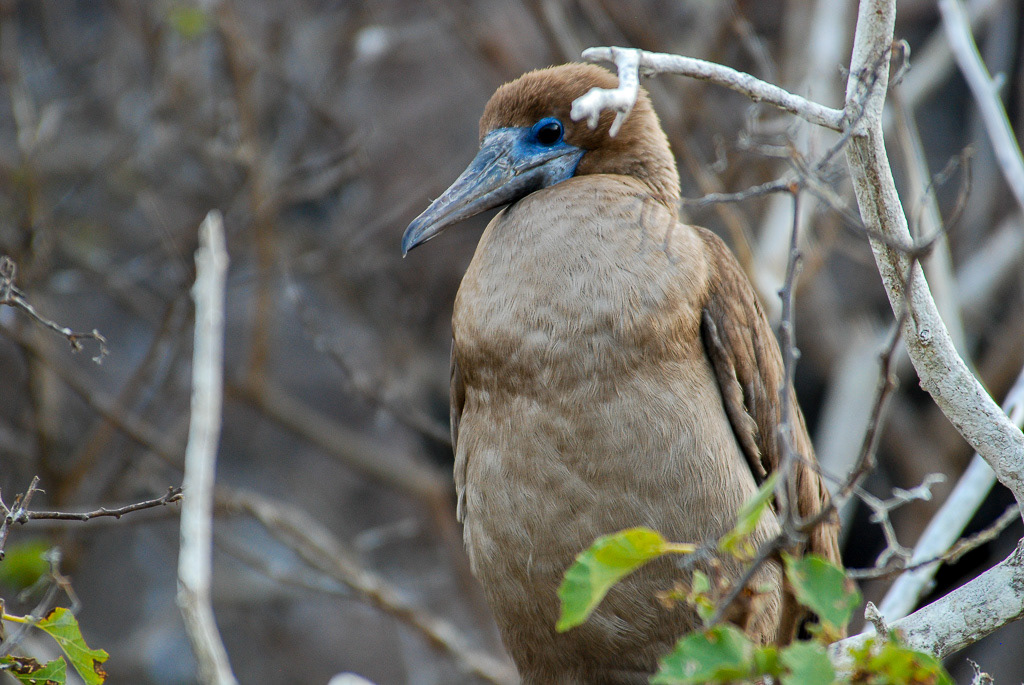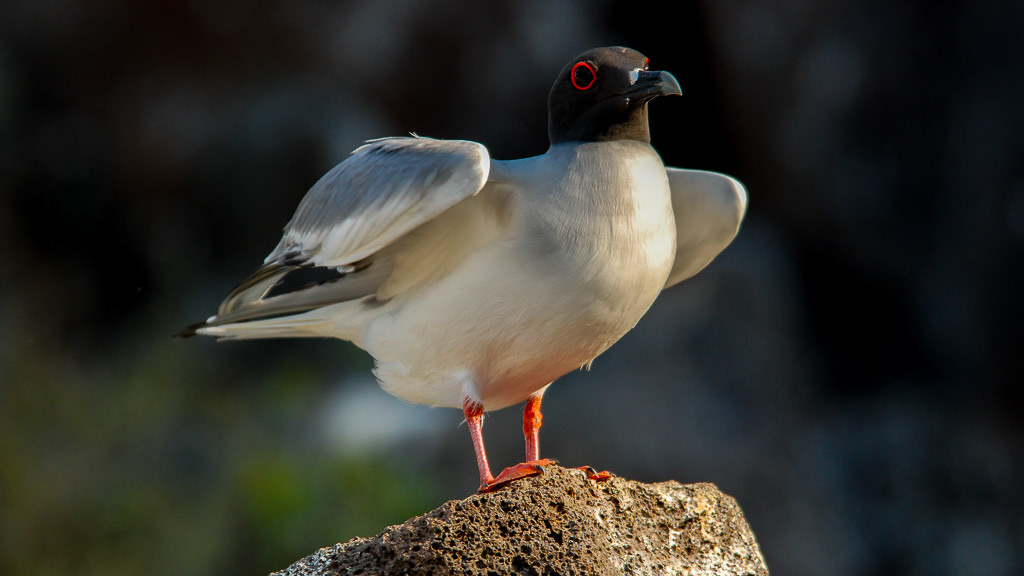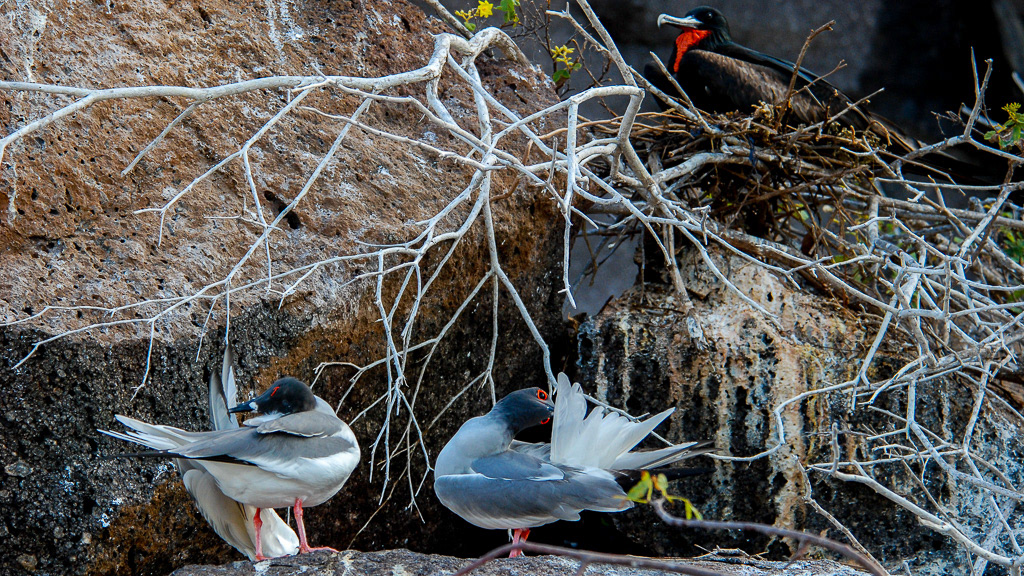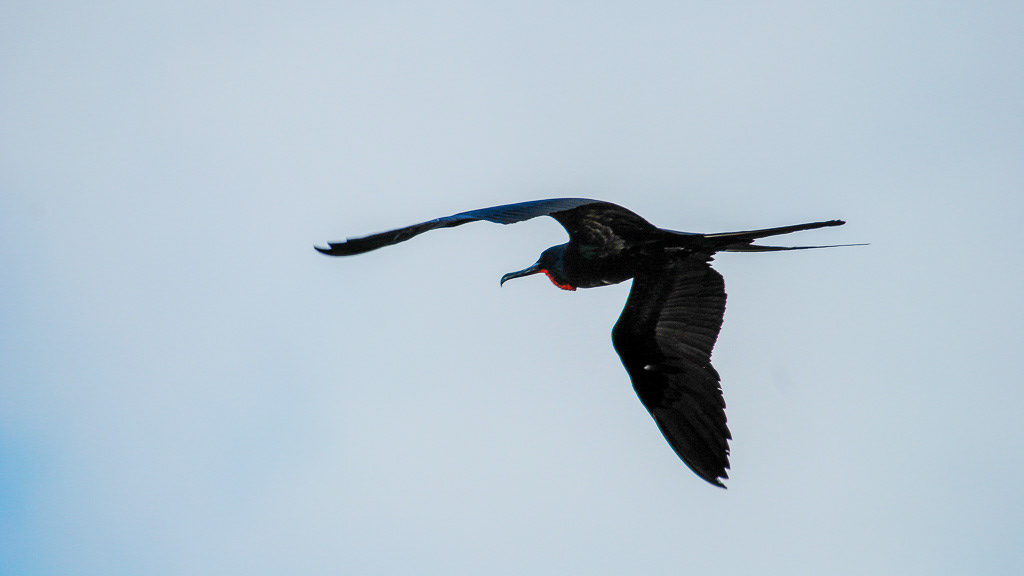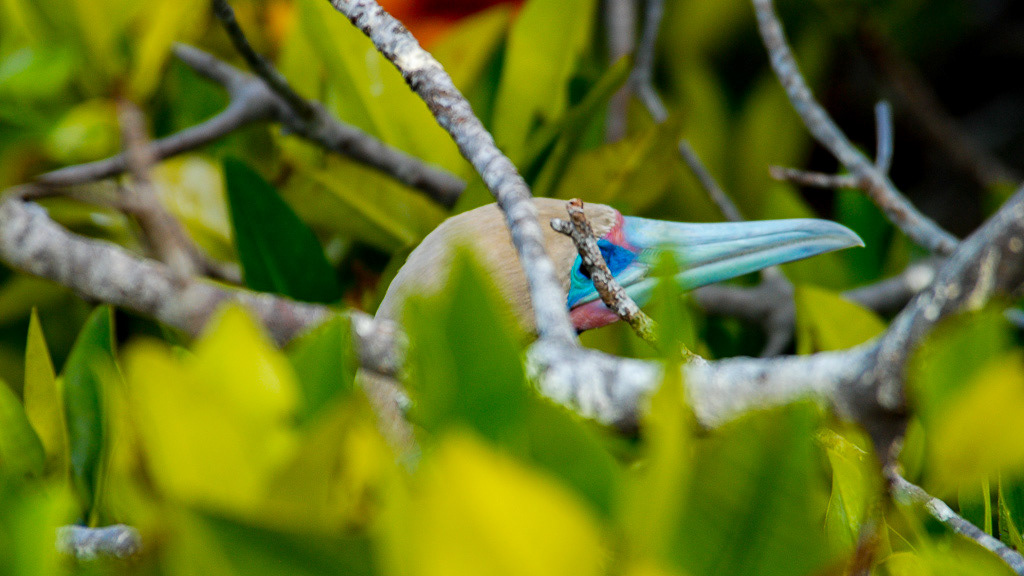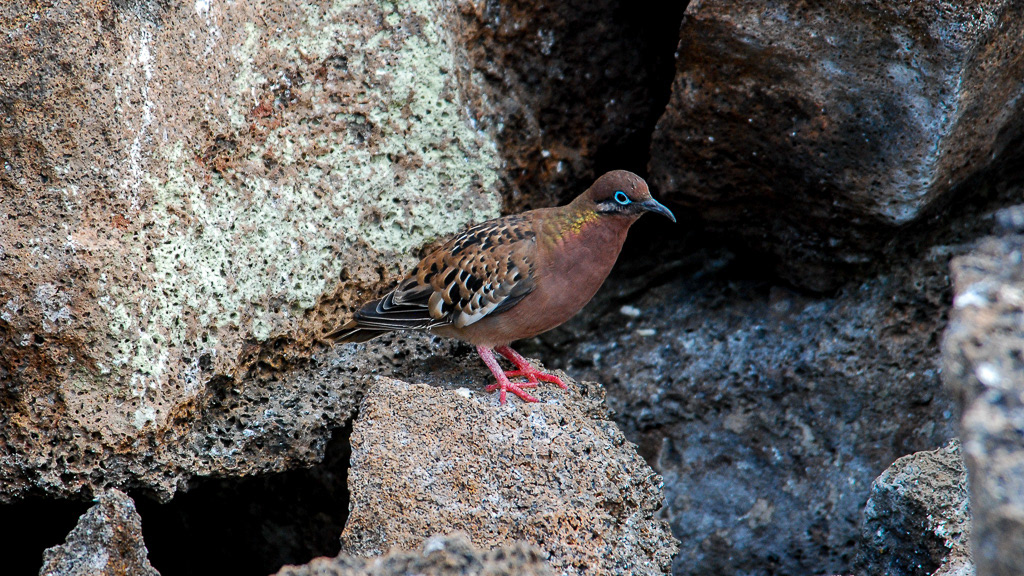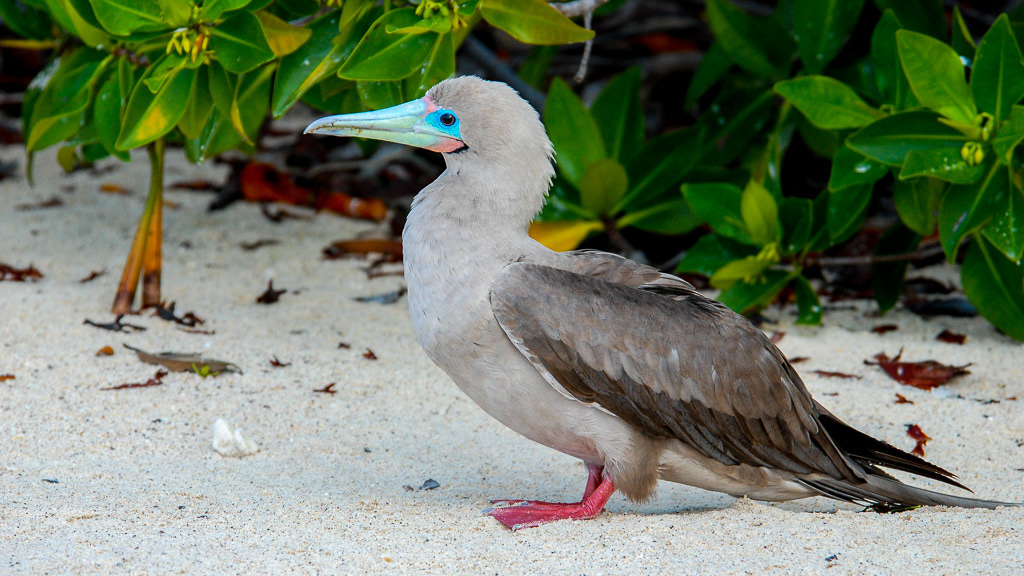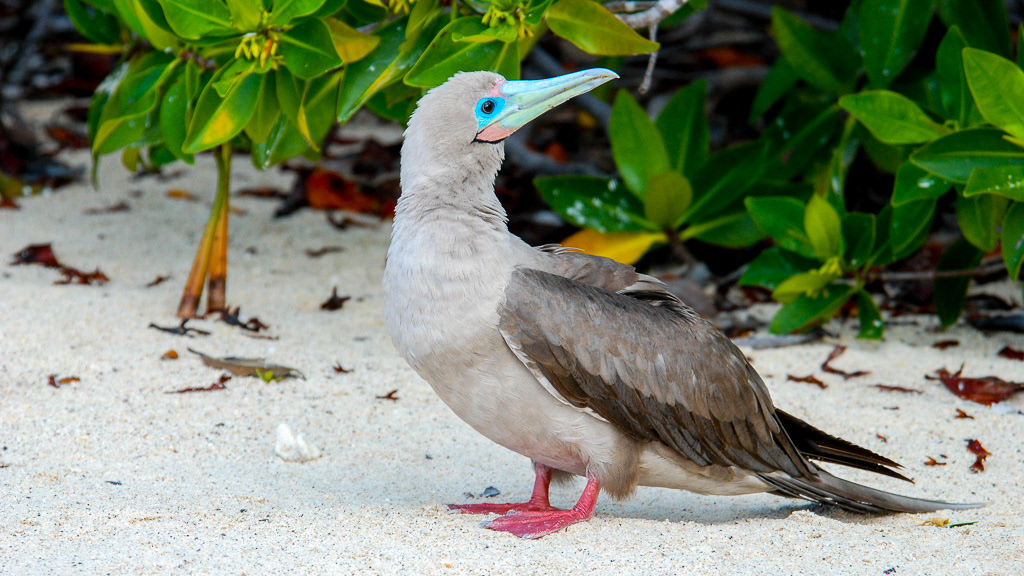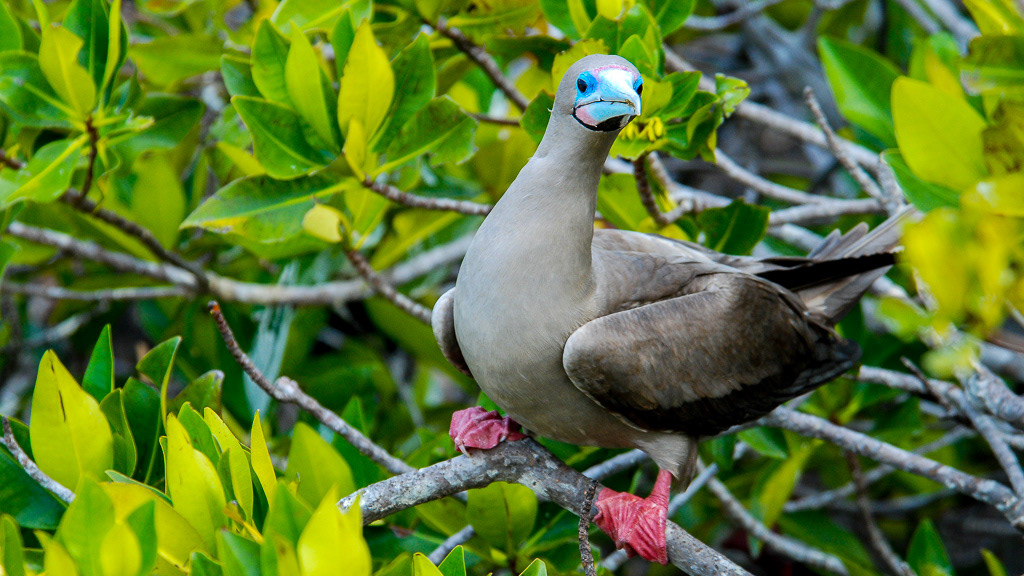 Hard to grasp the branches with these palmed feet !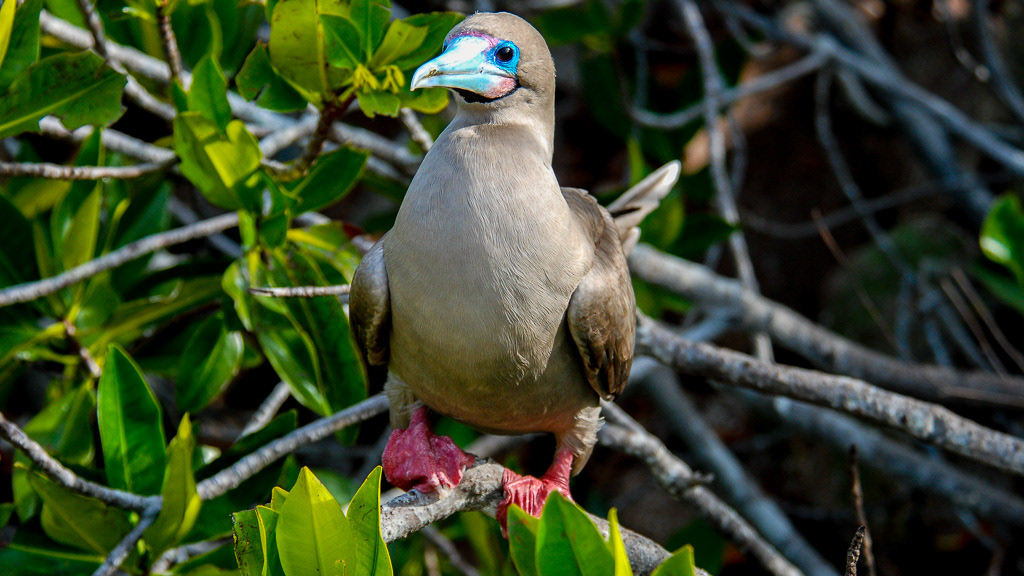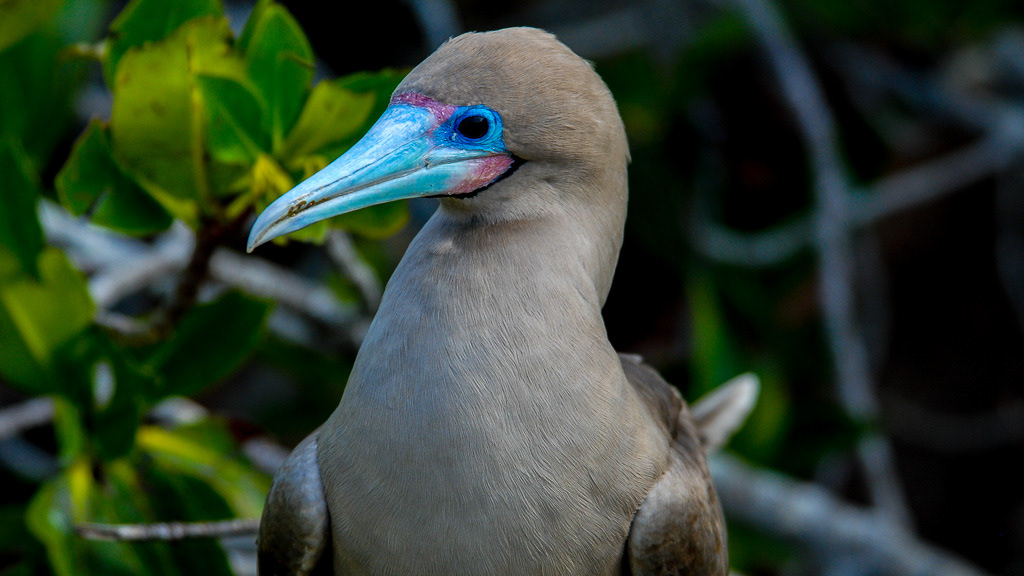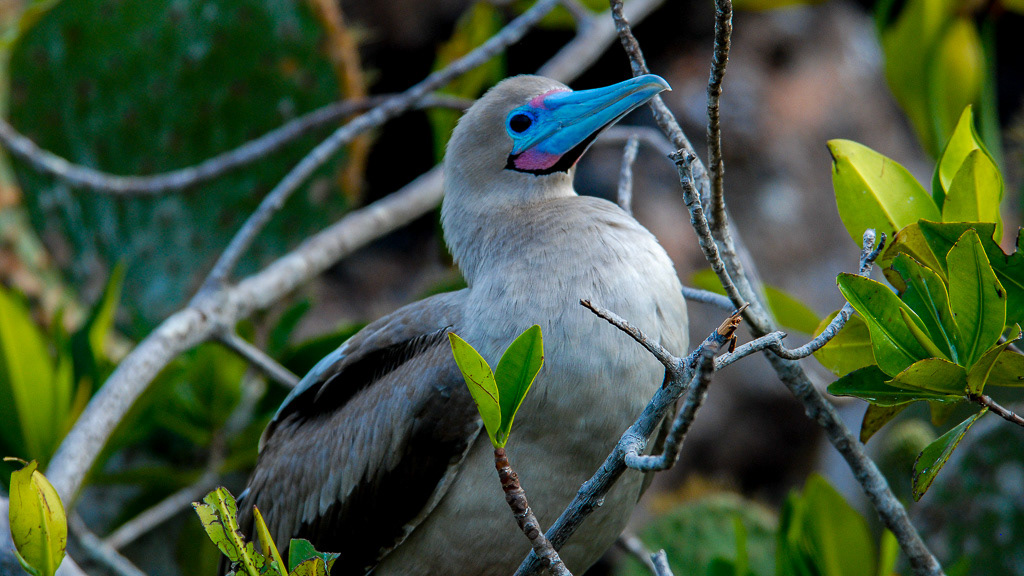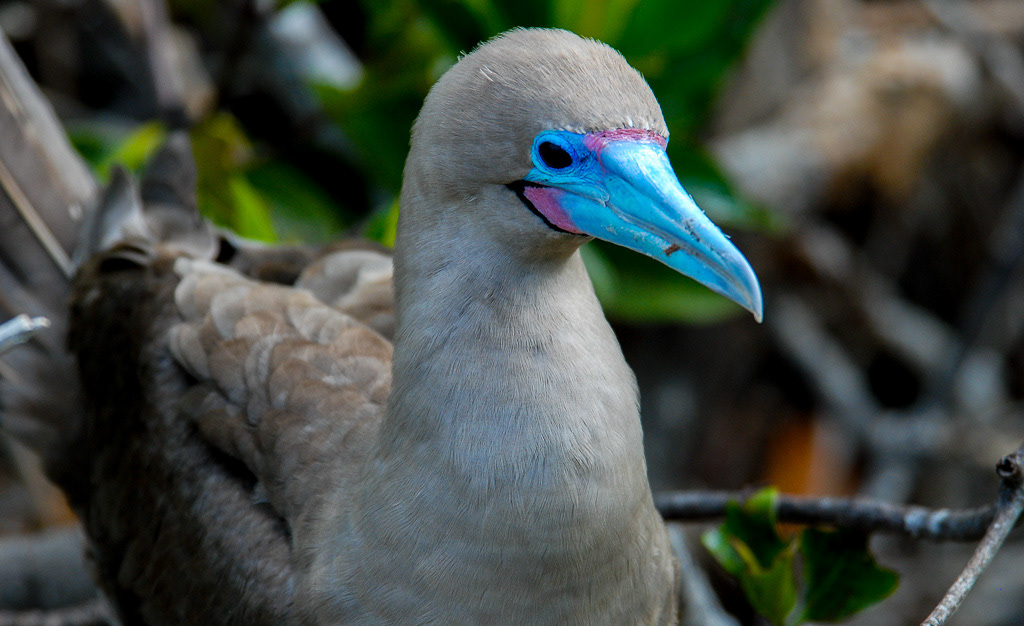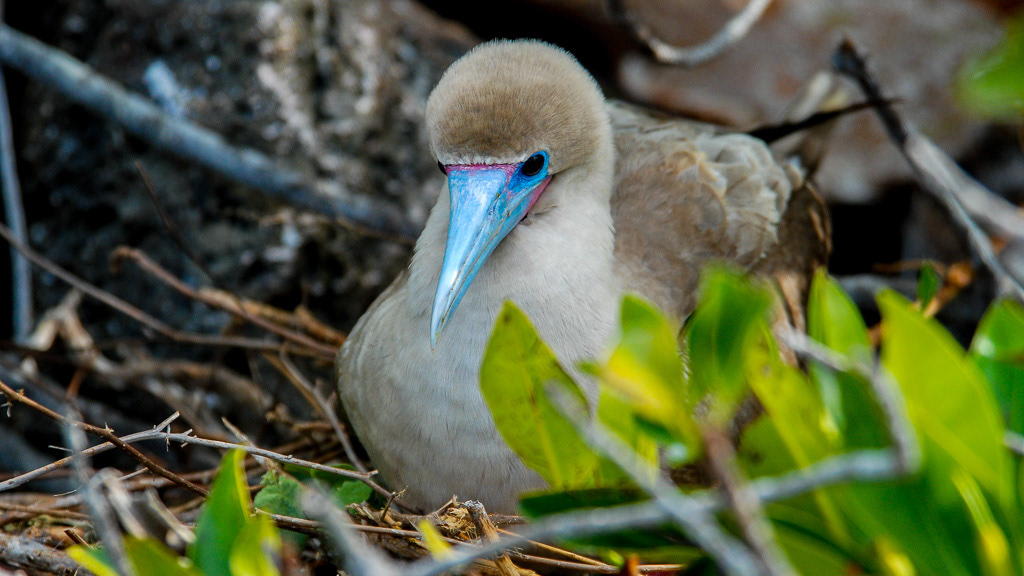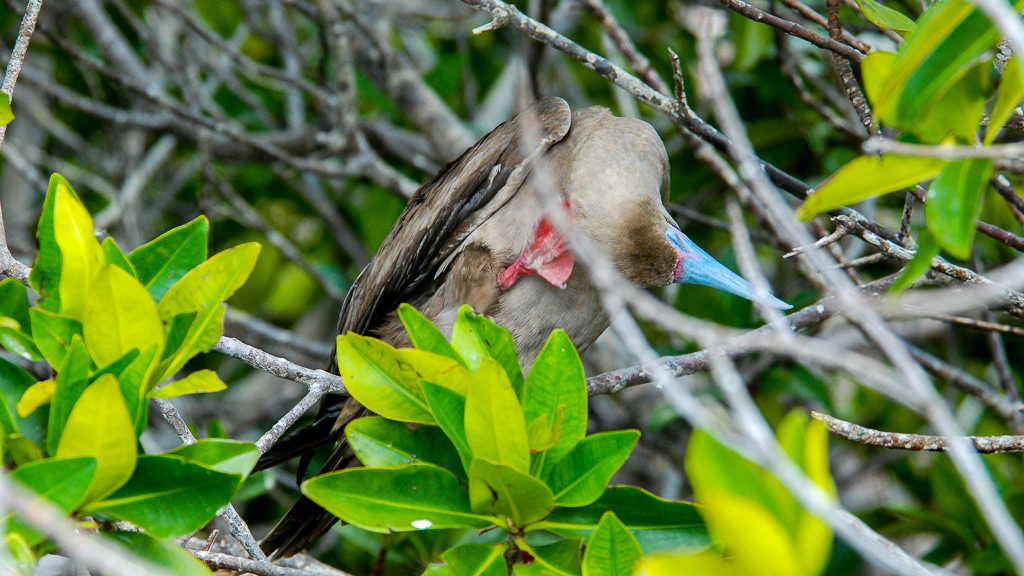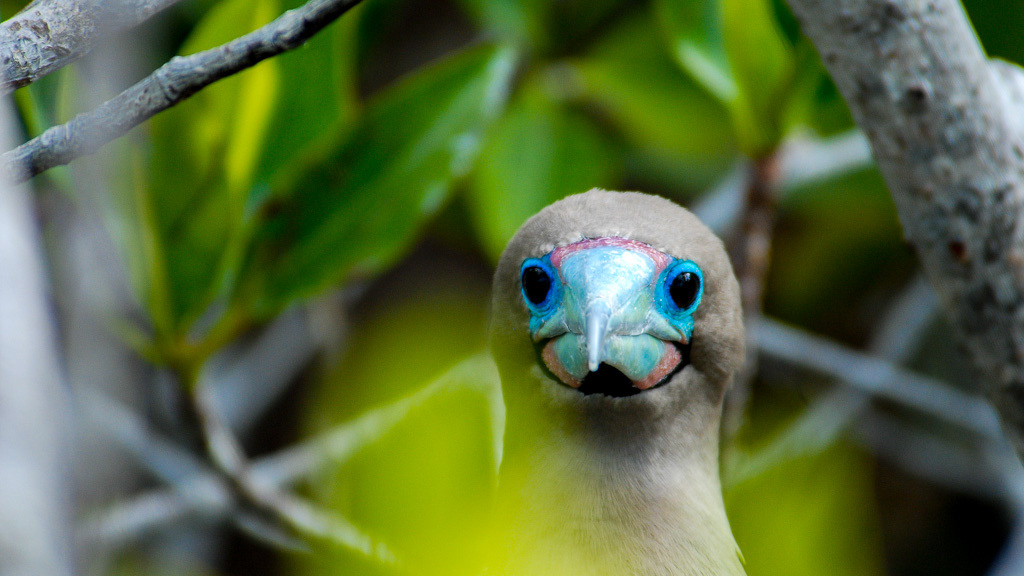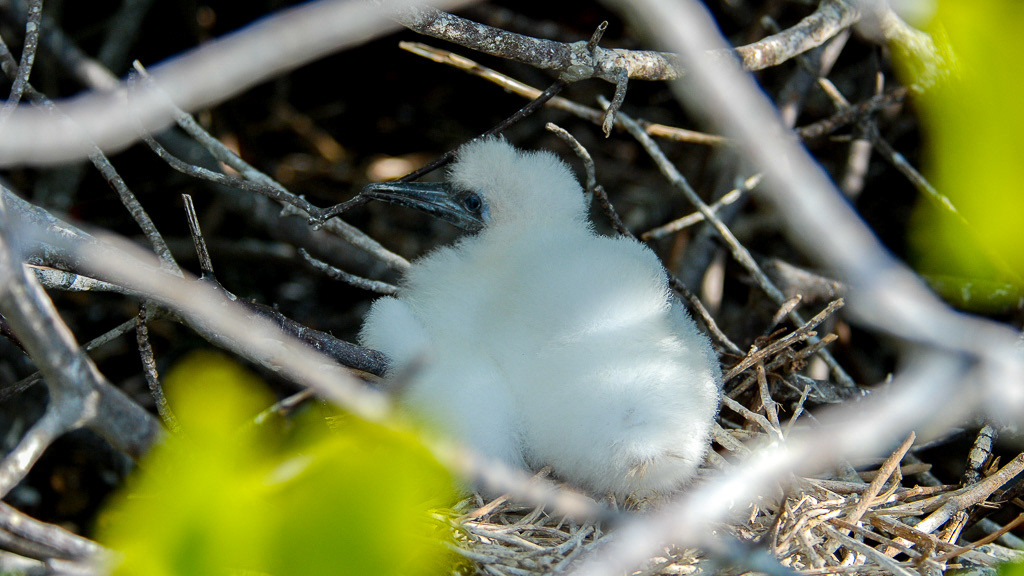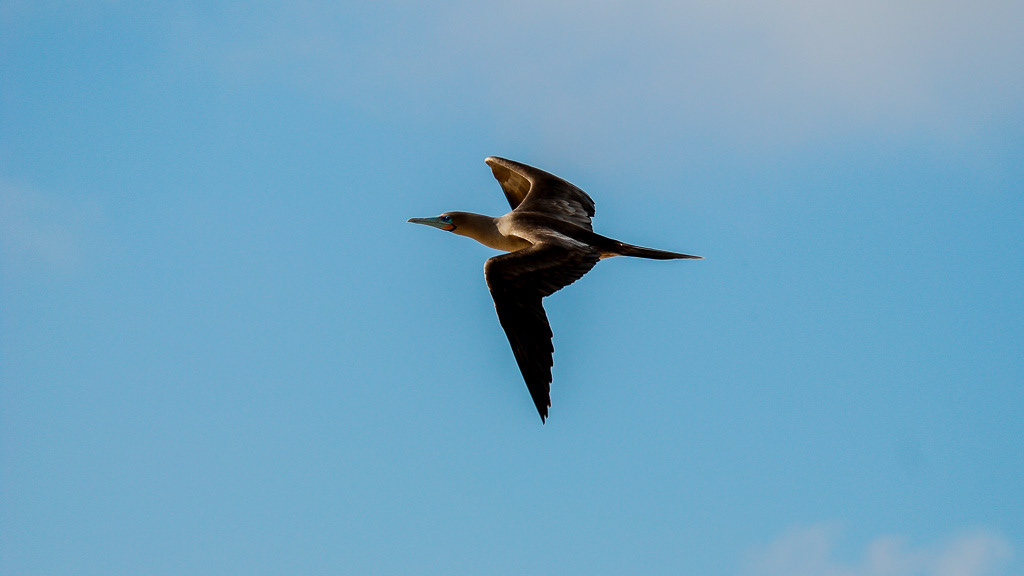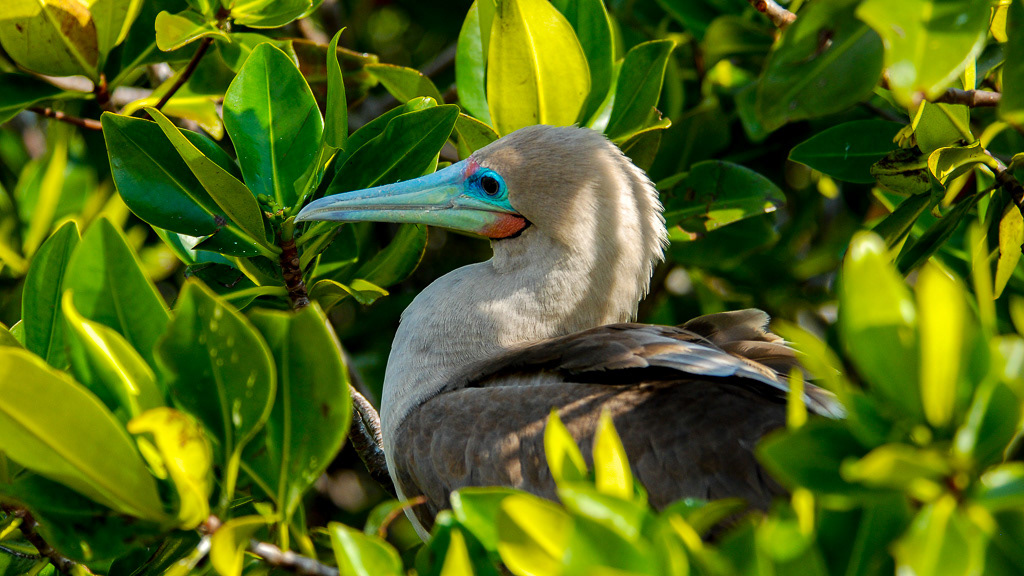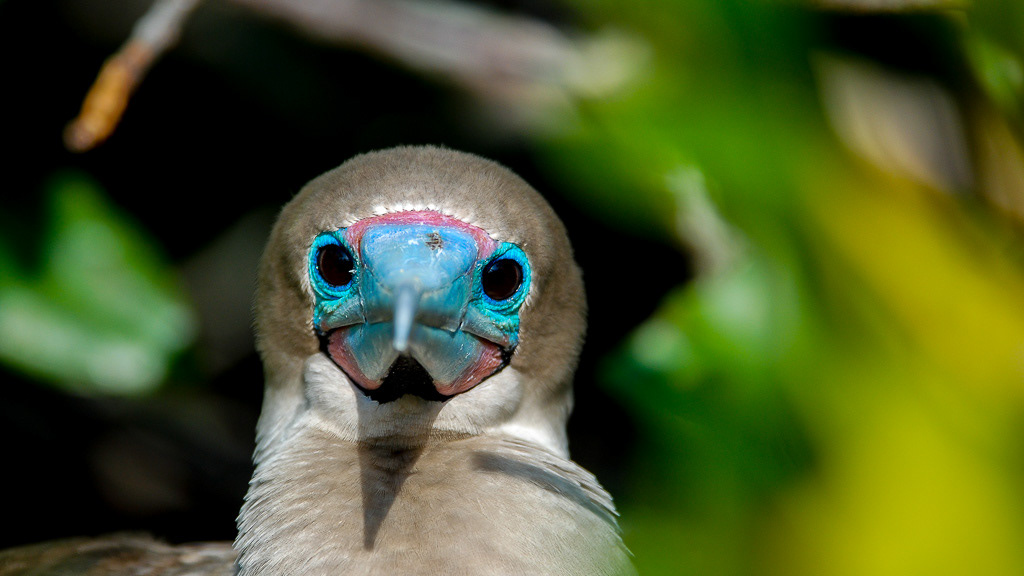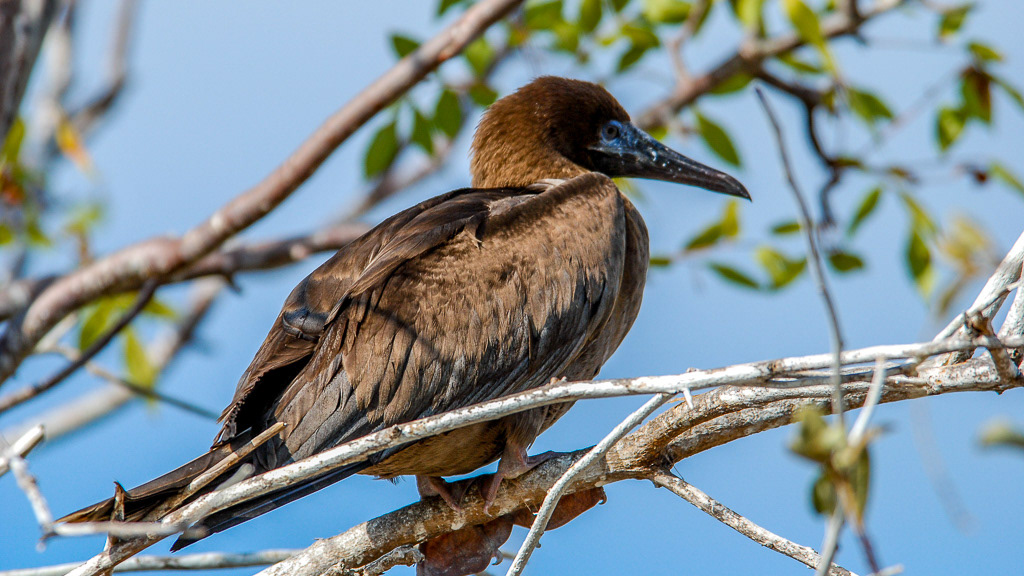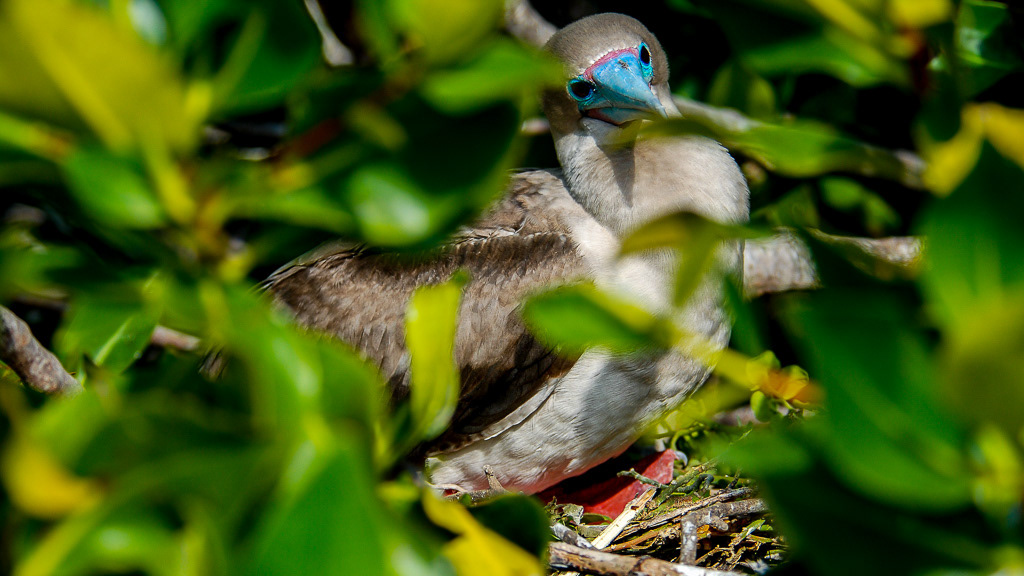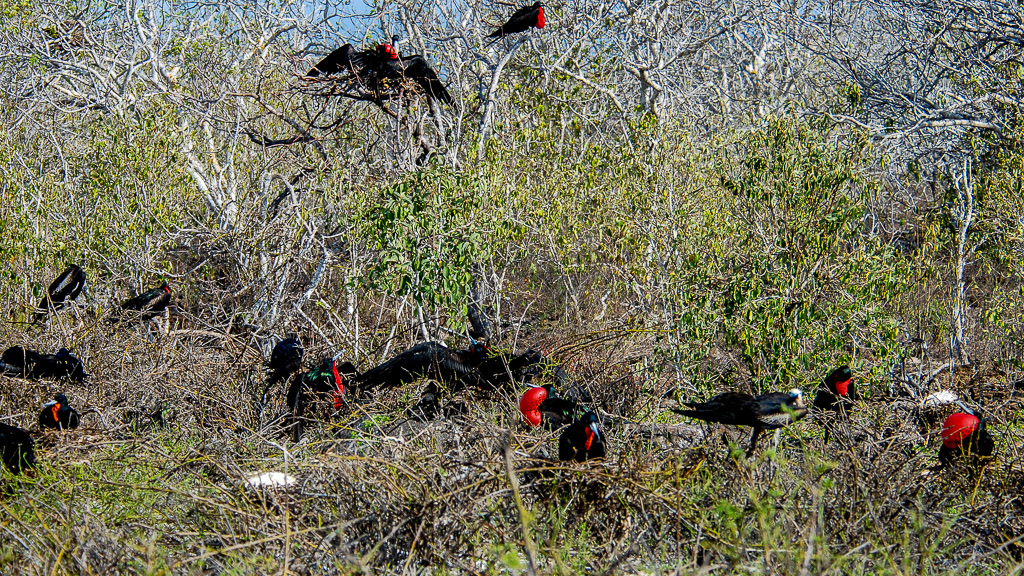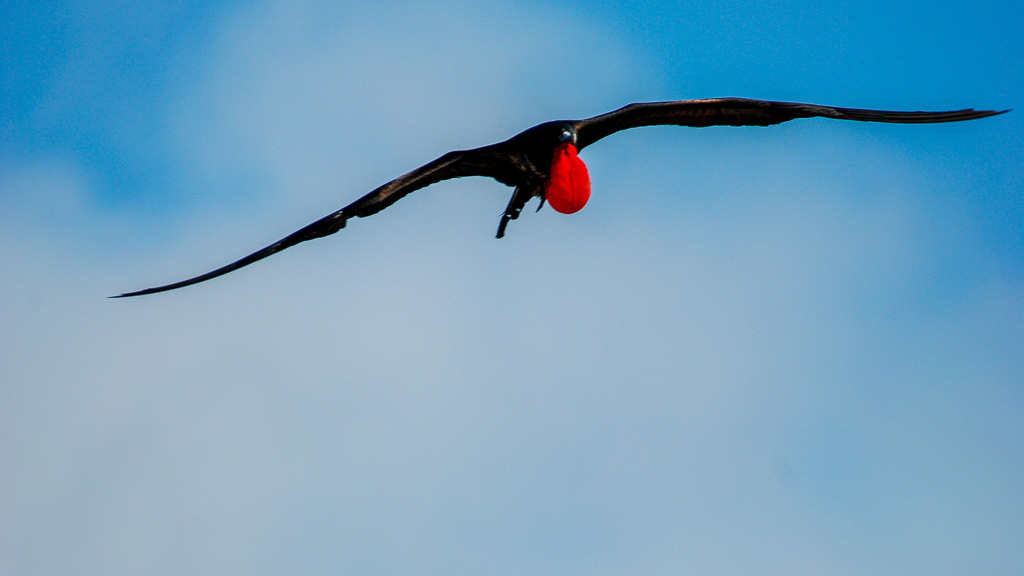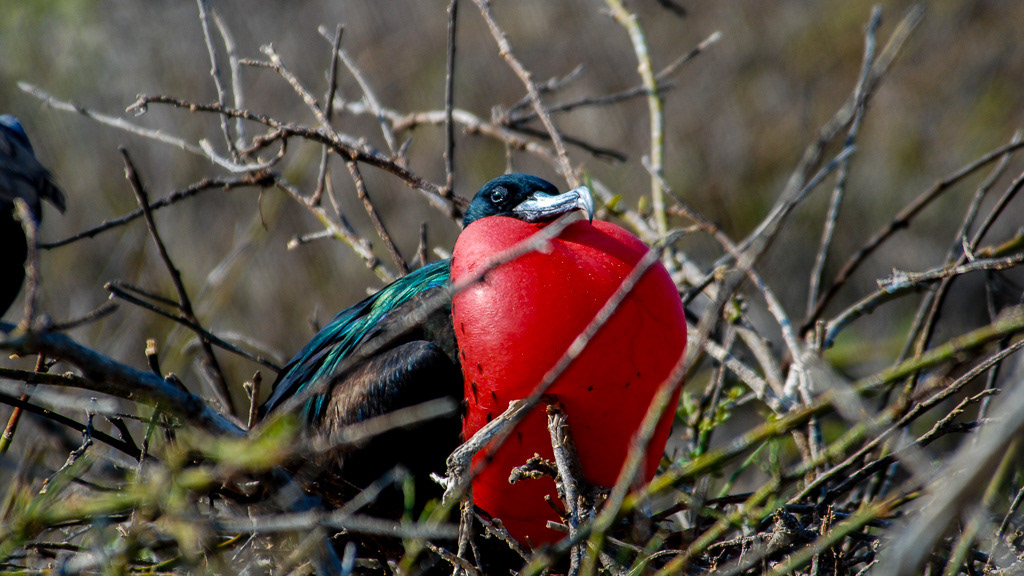 Nazca booby (the biggest booby)
These are the boobies who lay 2 eggs and one of the chick will fratricide the sibling :(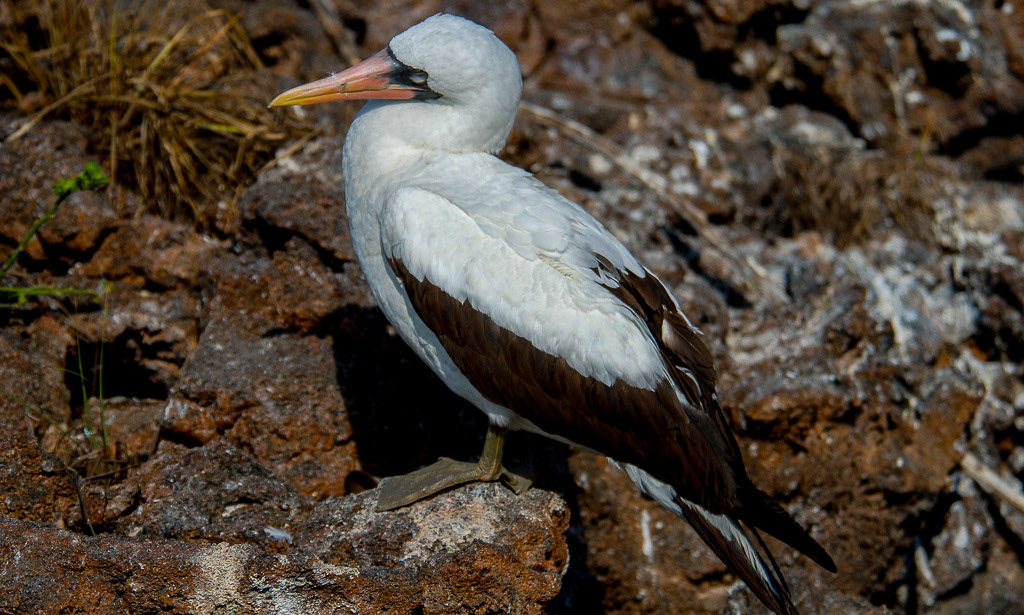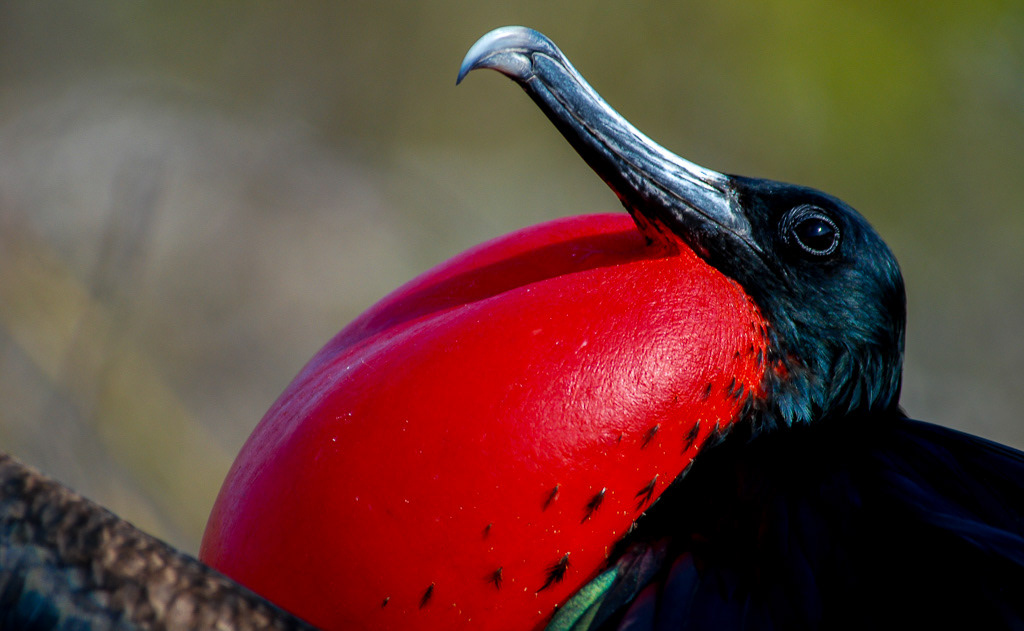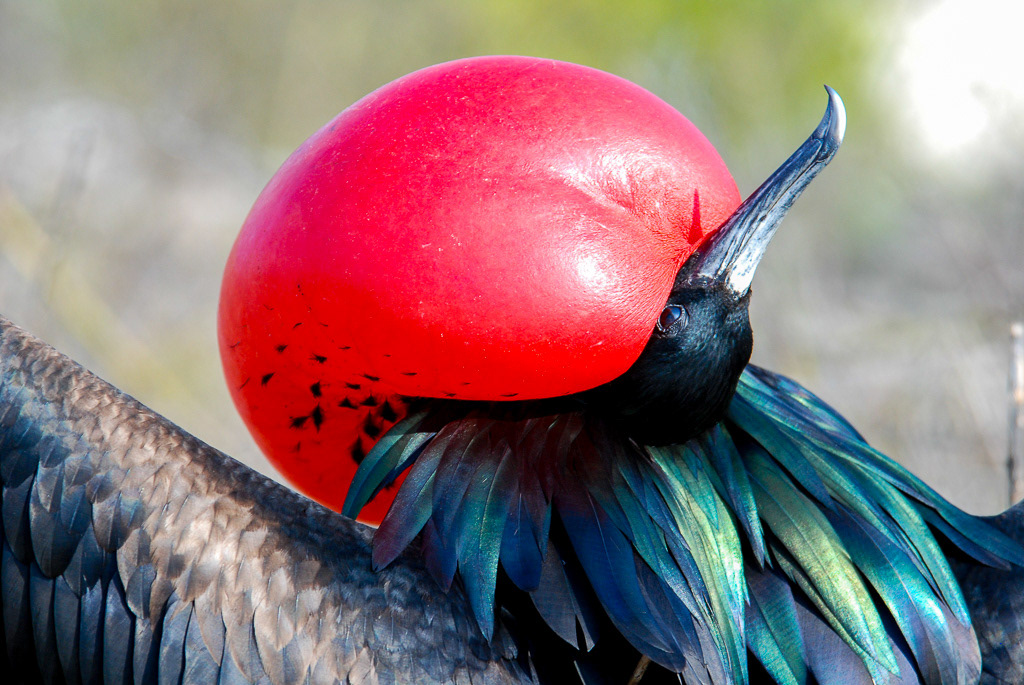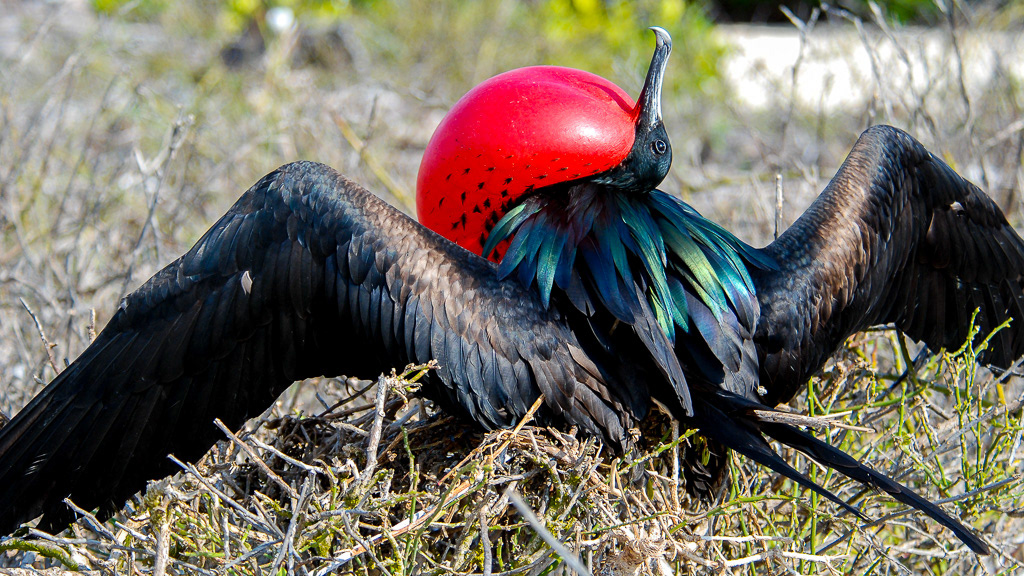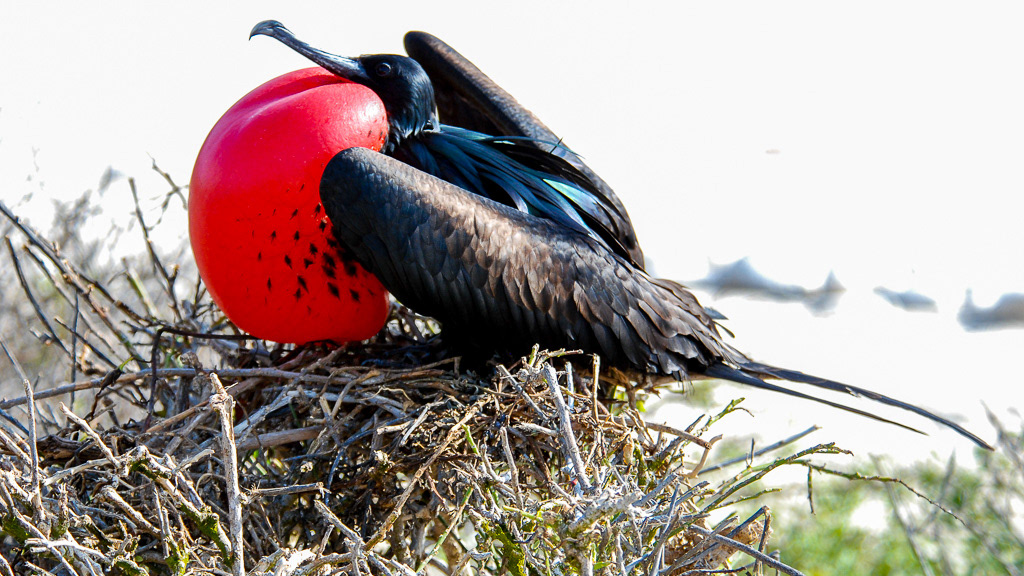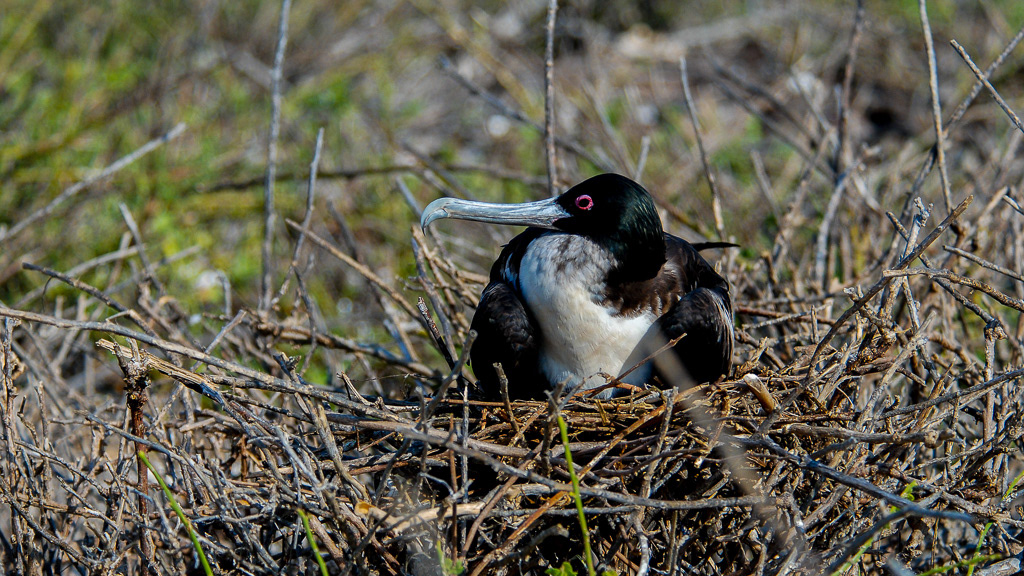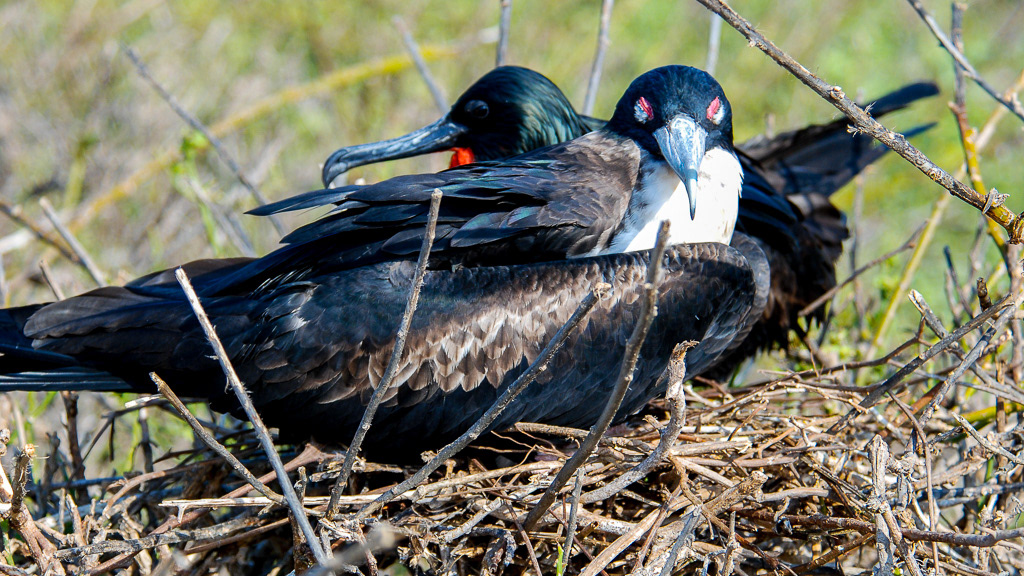 "Stop pruning your belly and look at me!"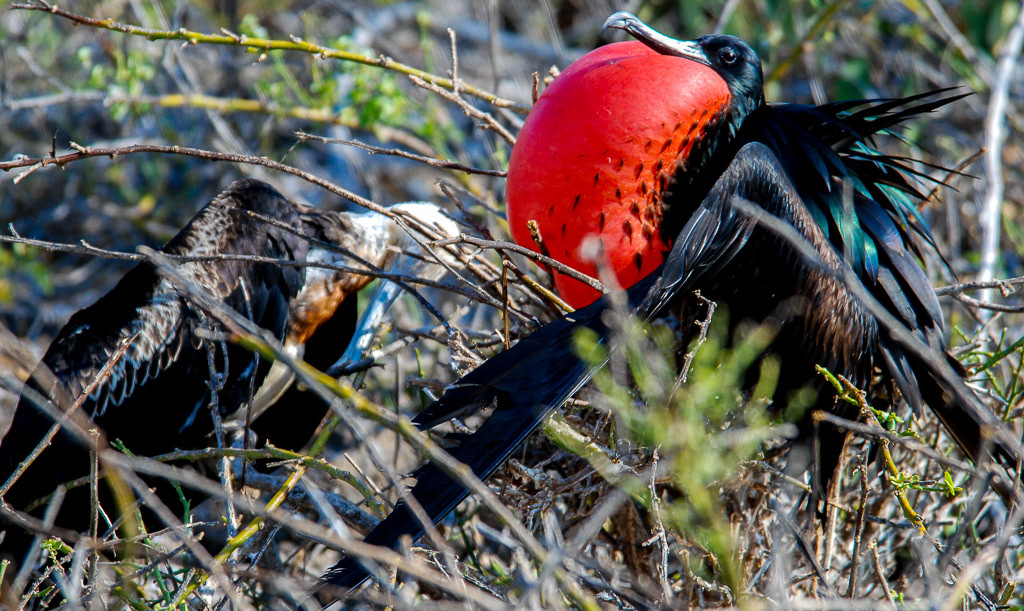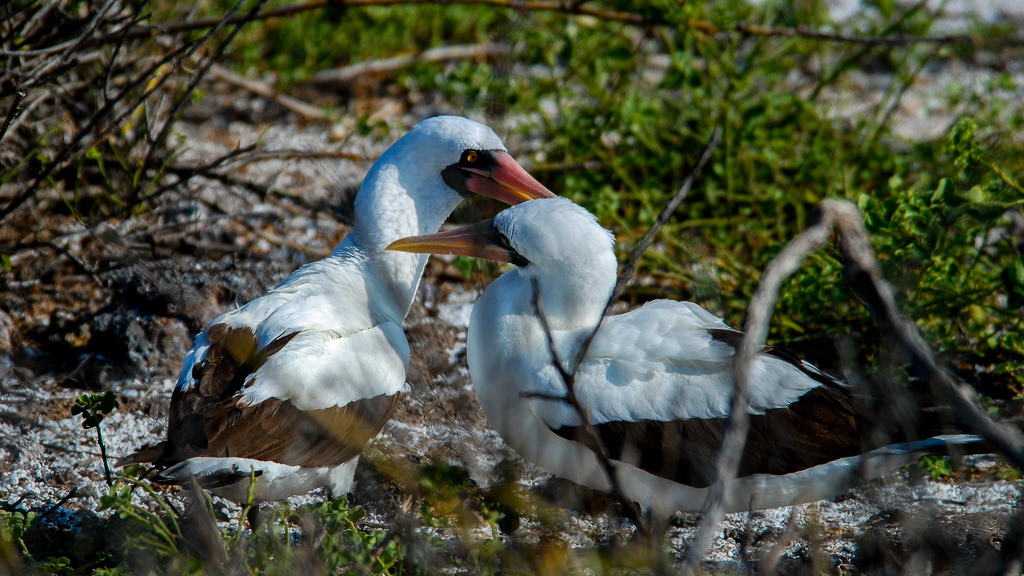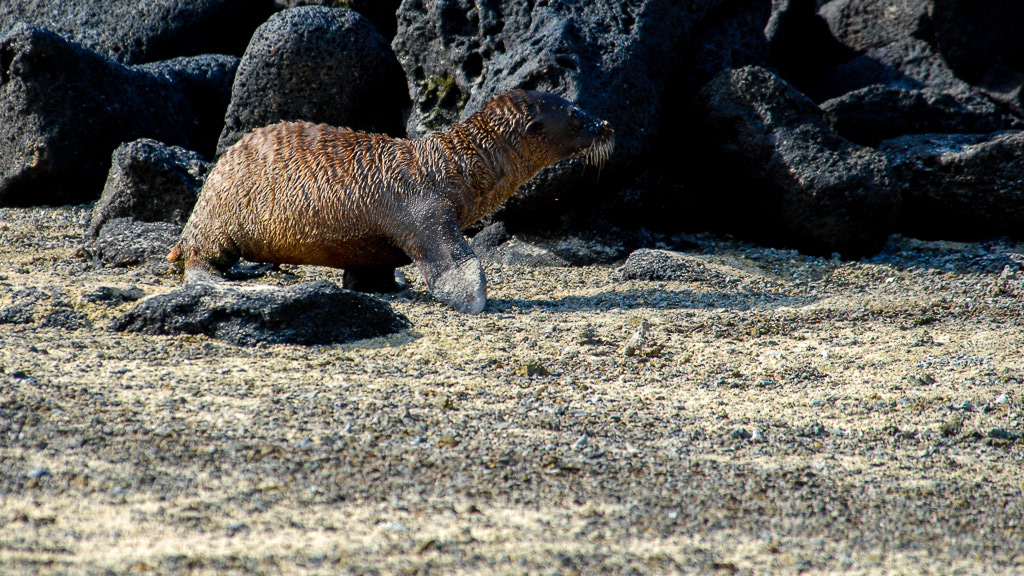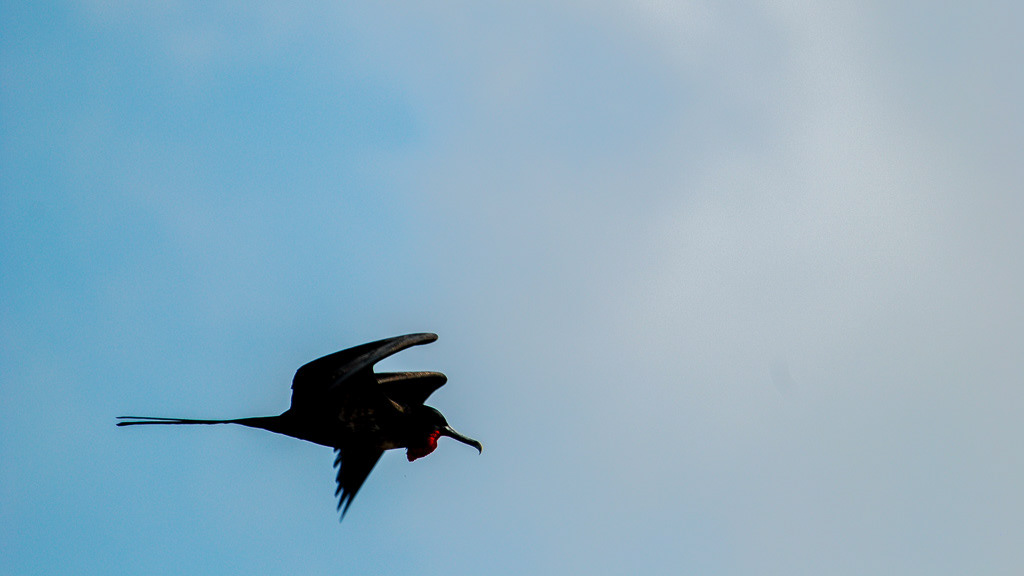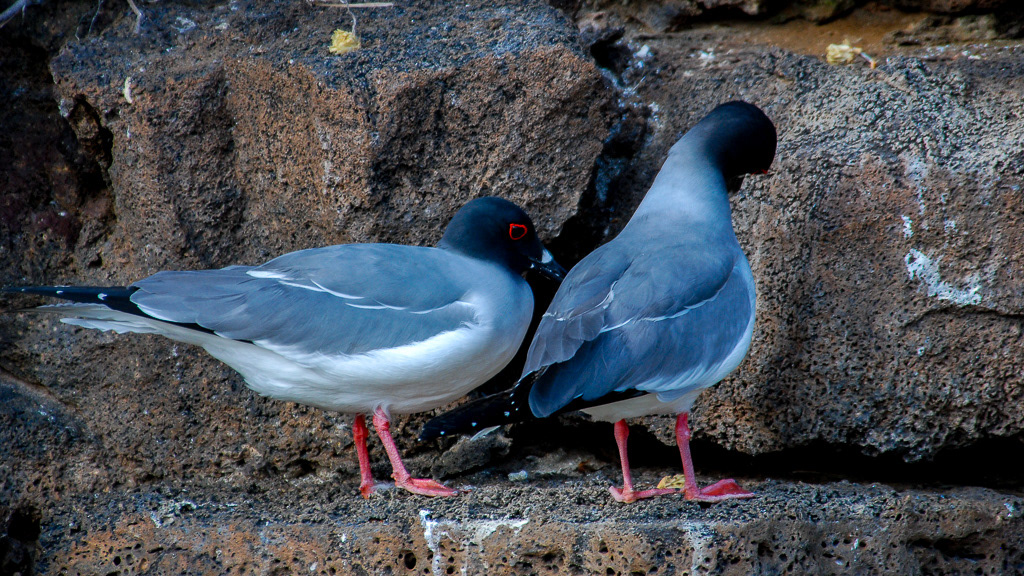 How to scratch that bug of my pouch ?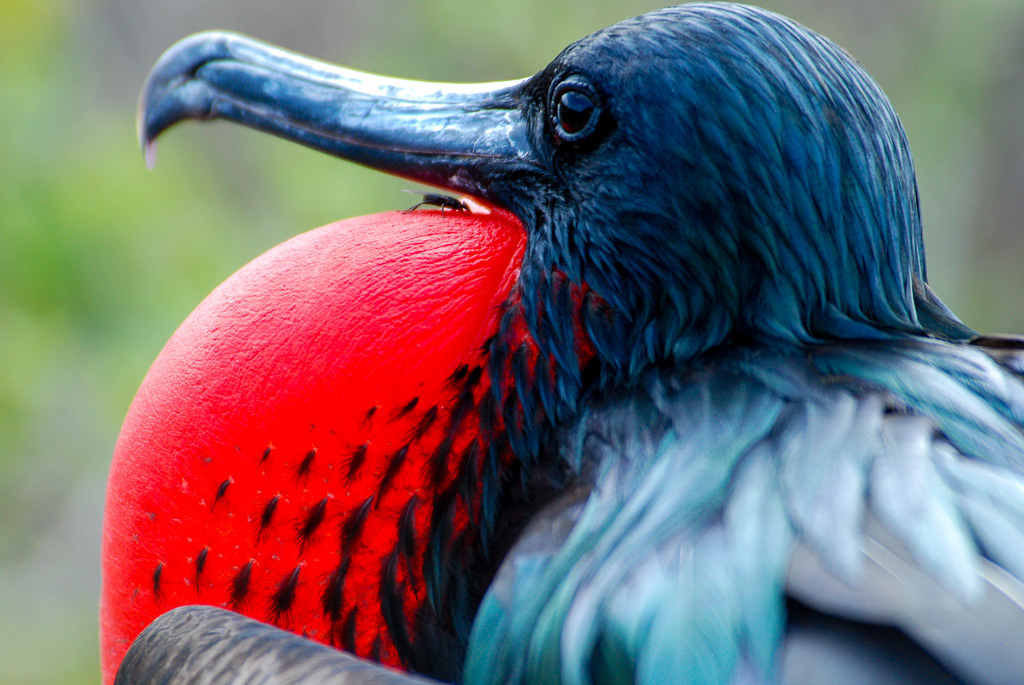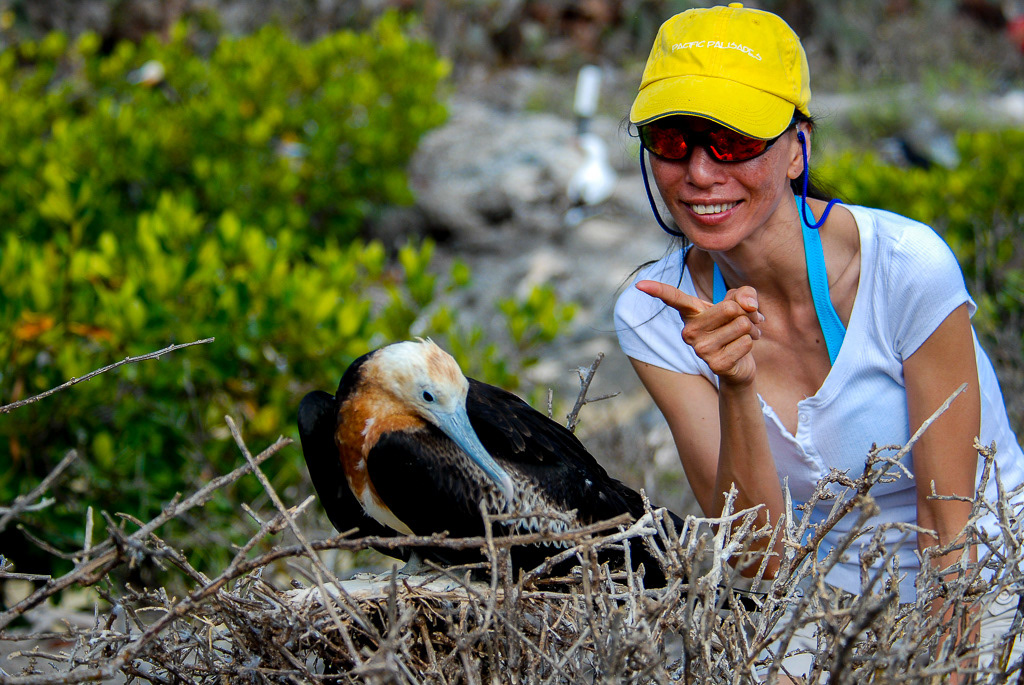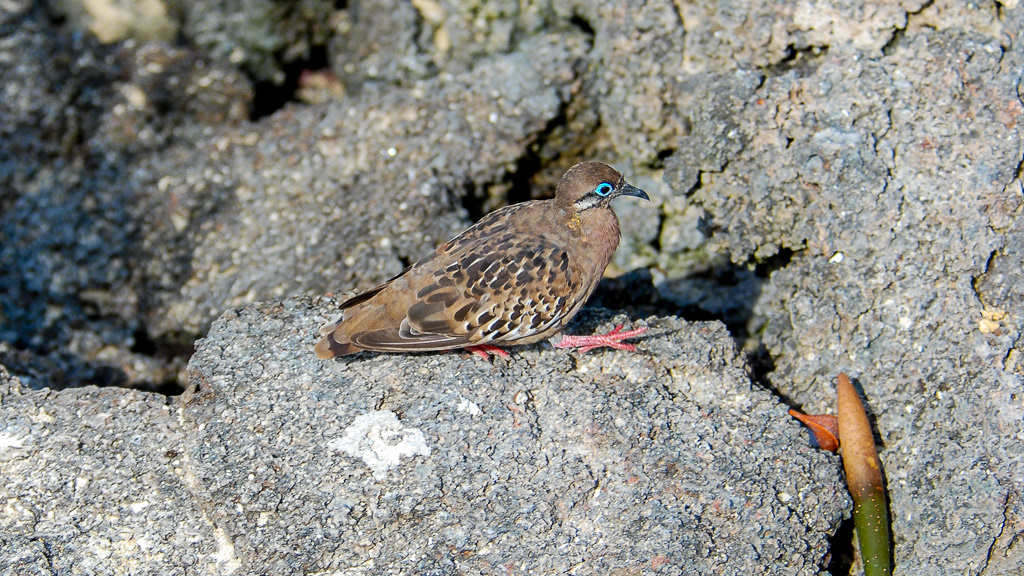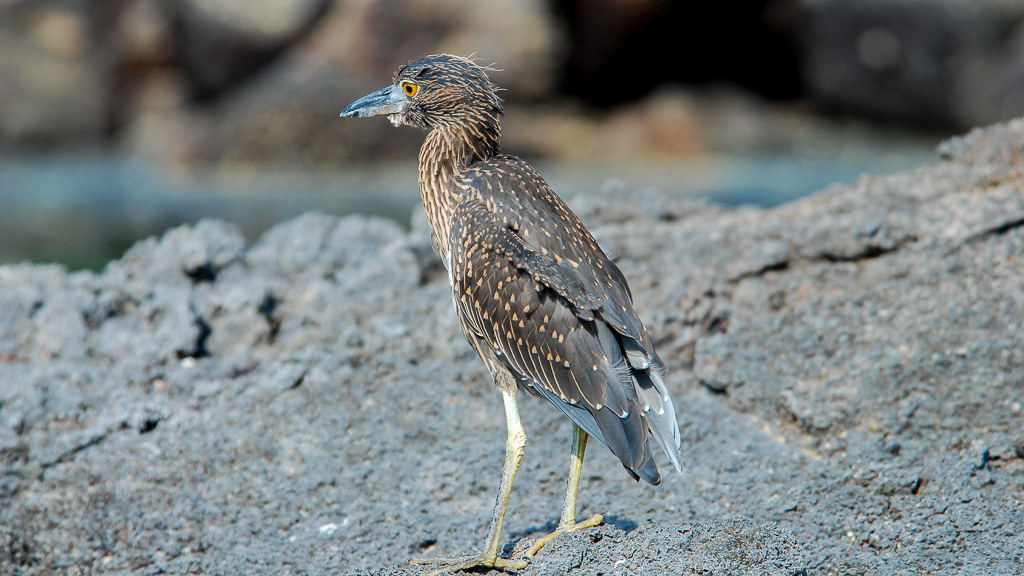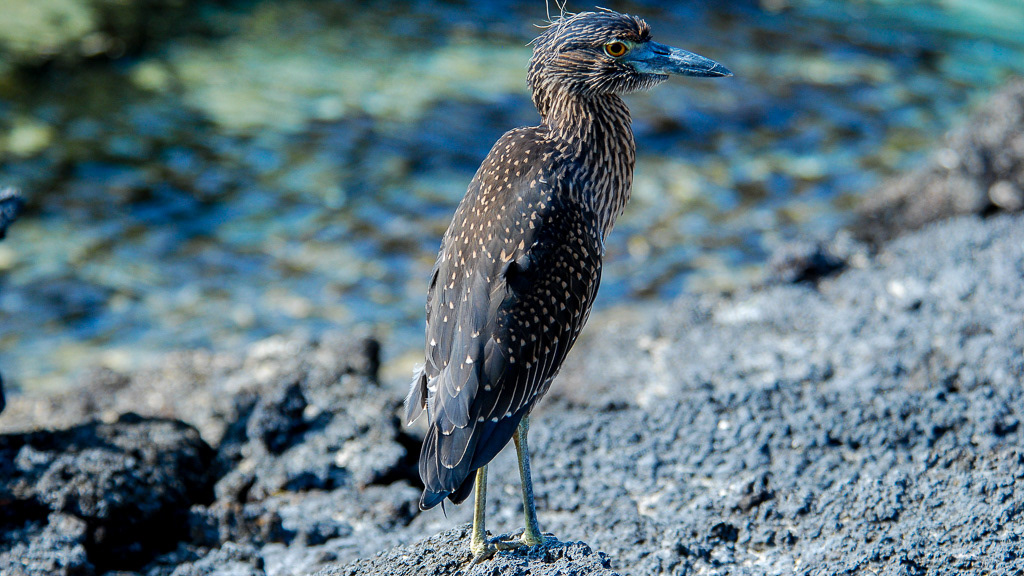 "...also works as a pillow !!"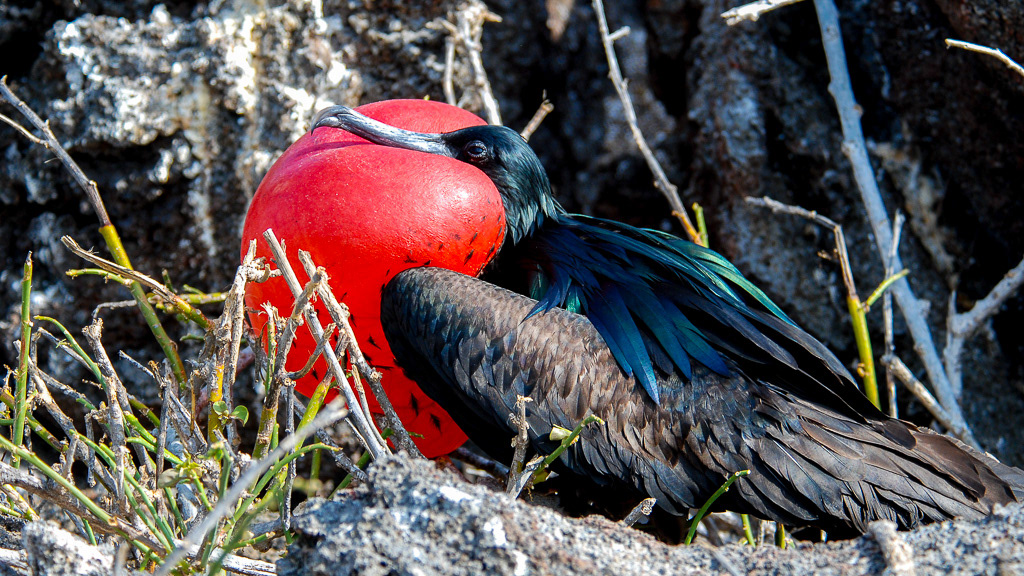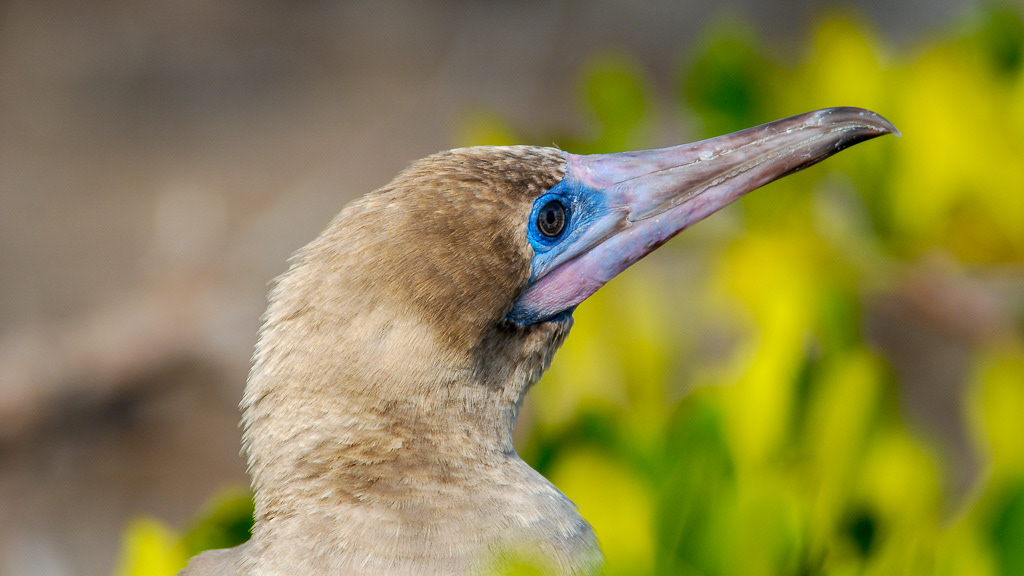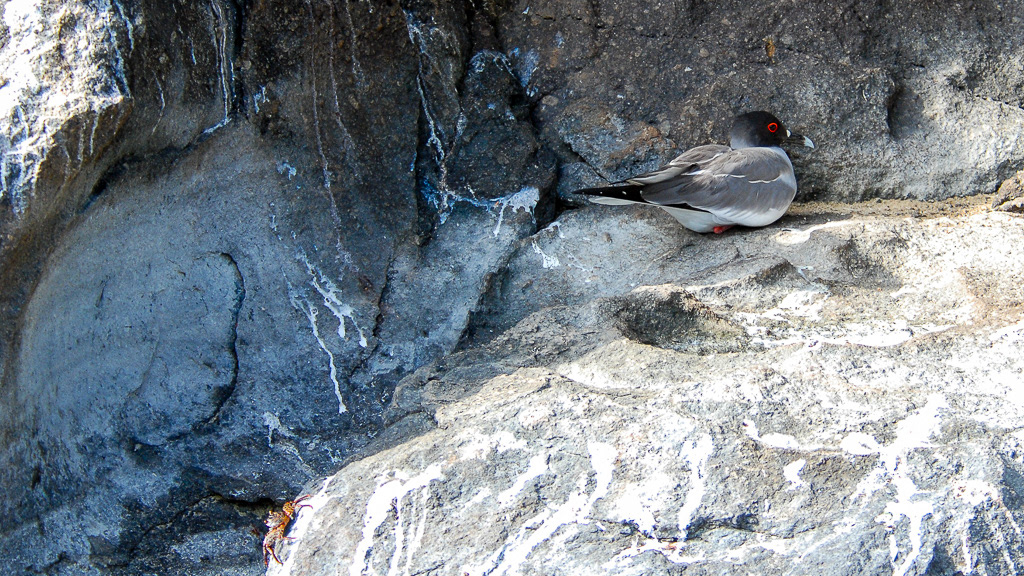 Juvenile Sally Lightfoot crab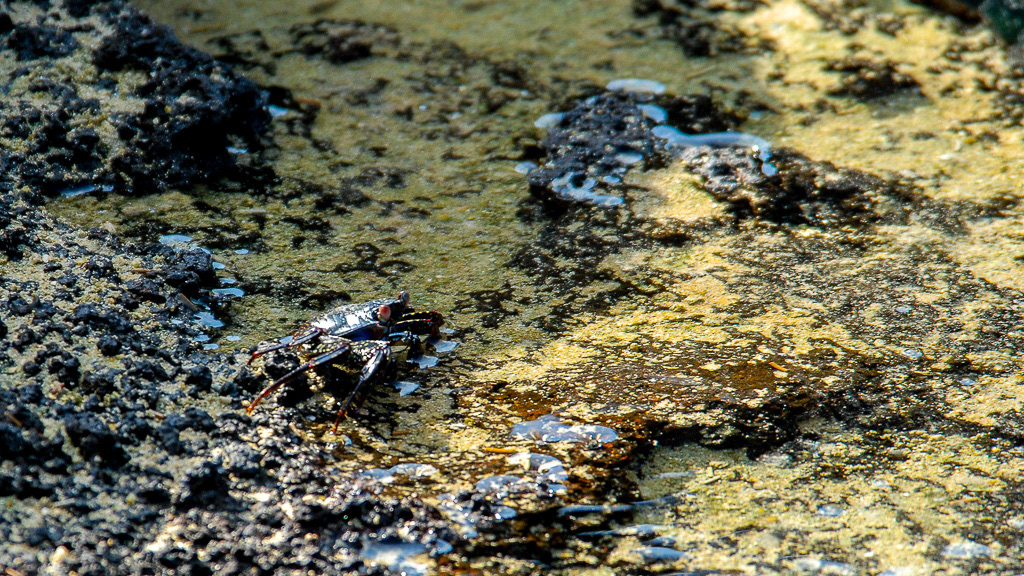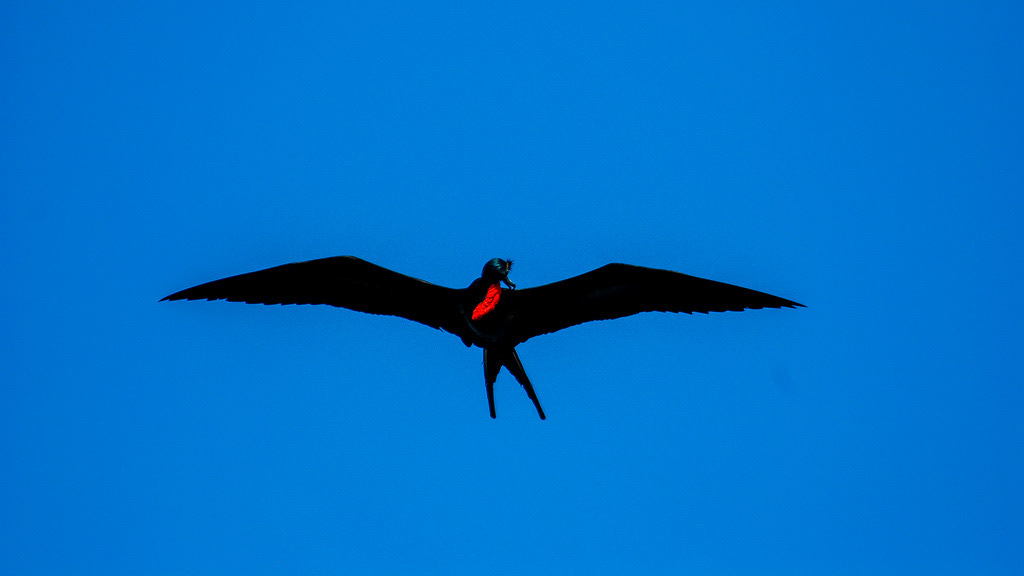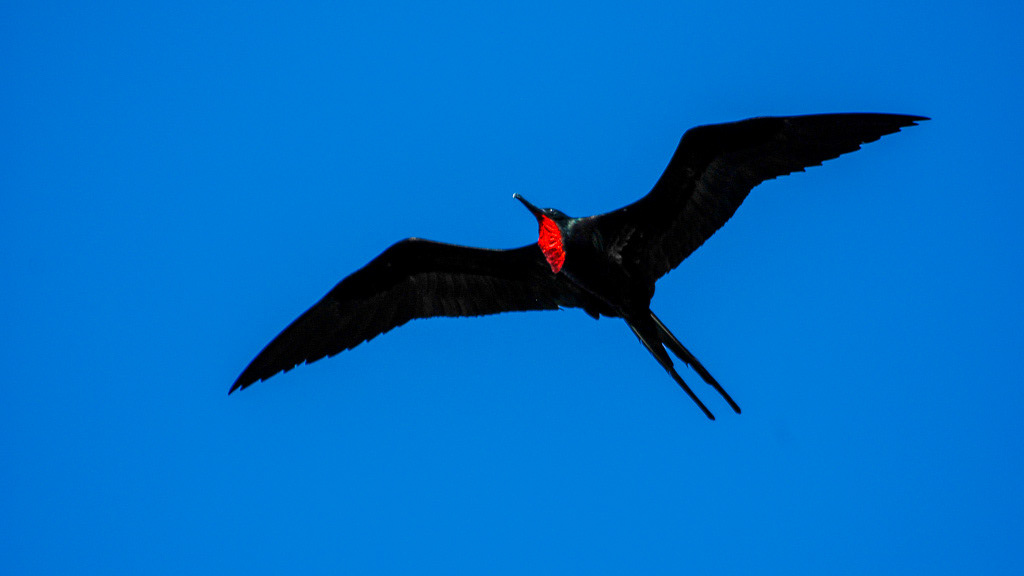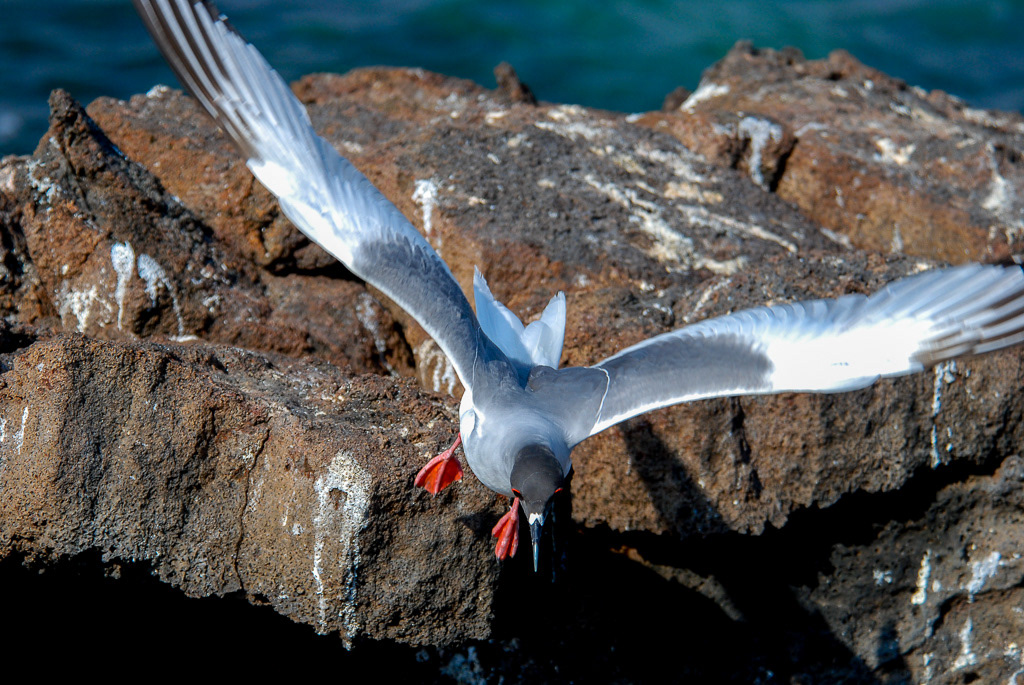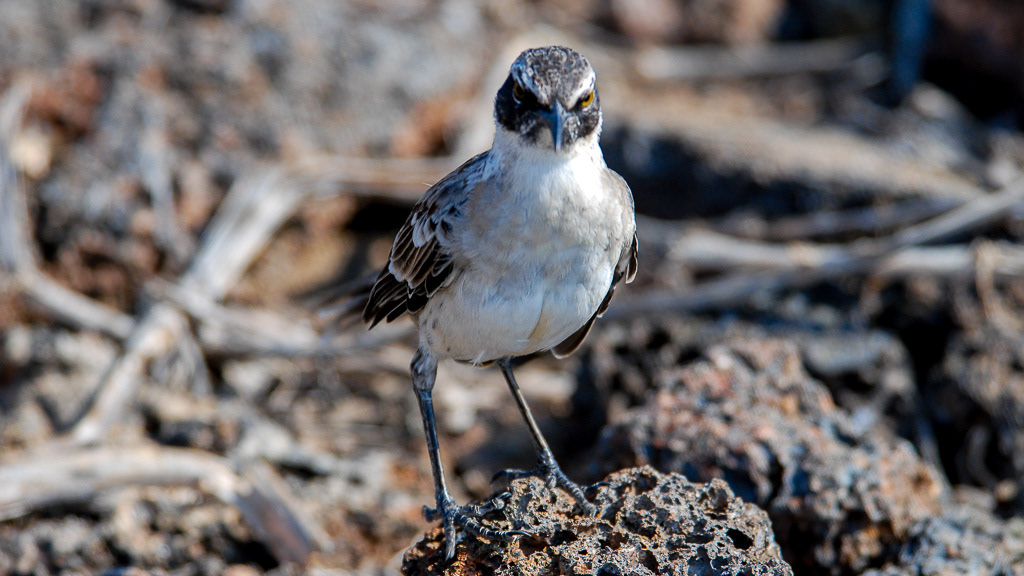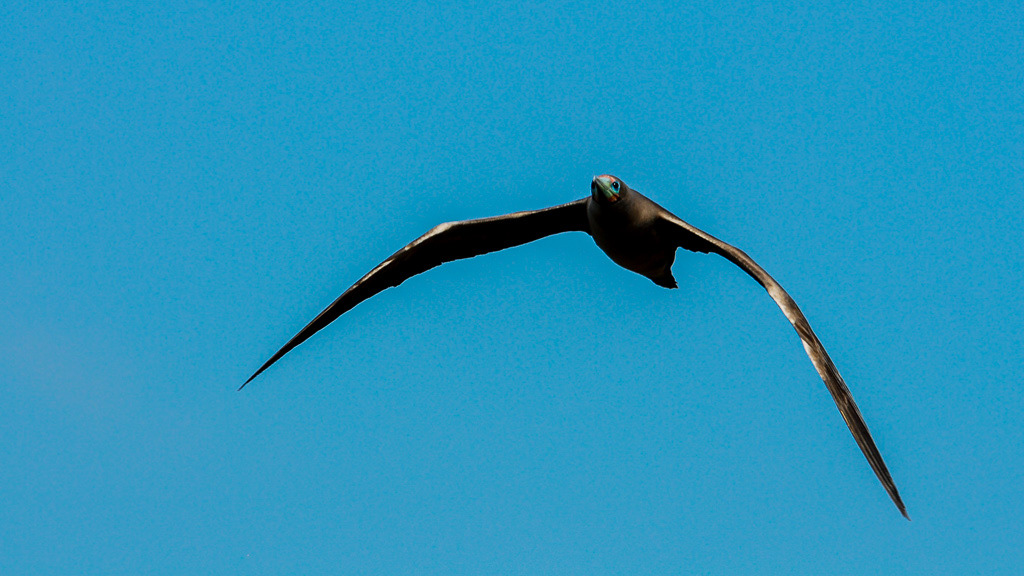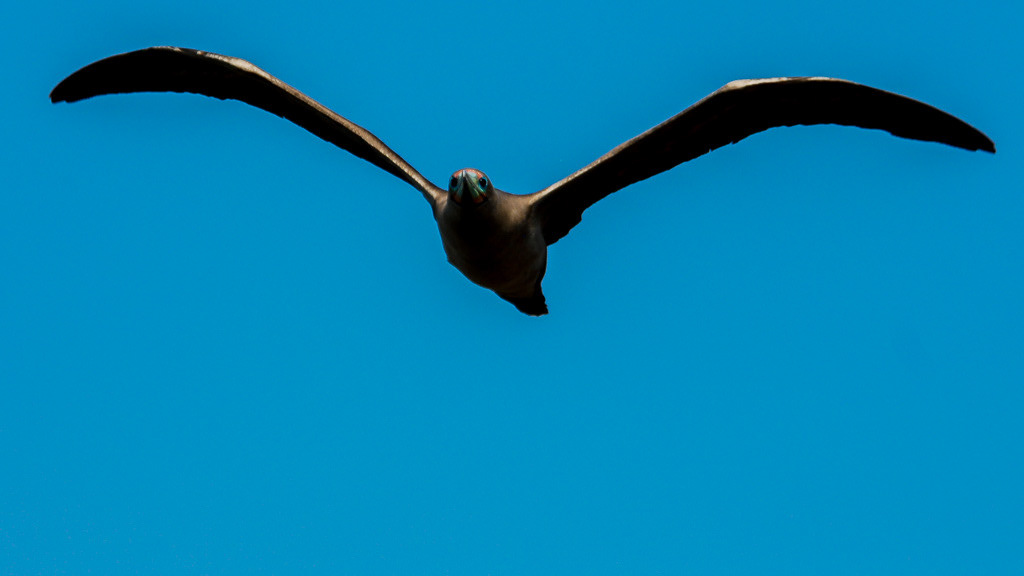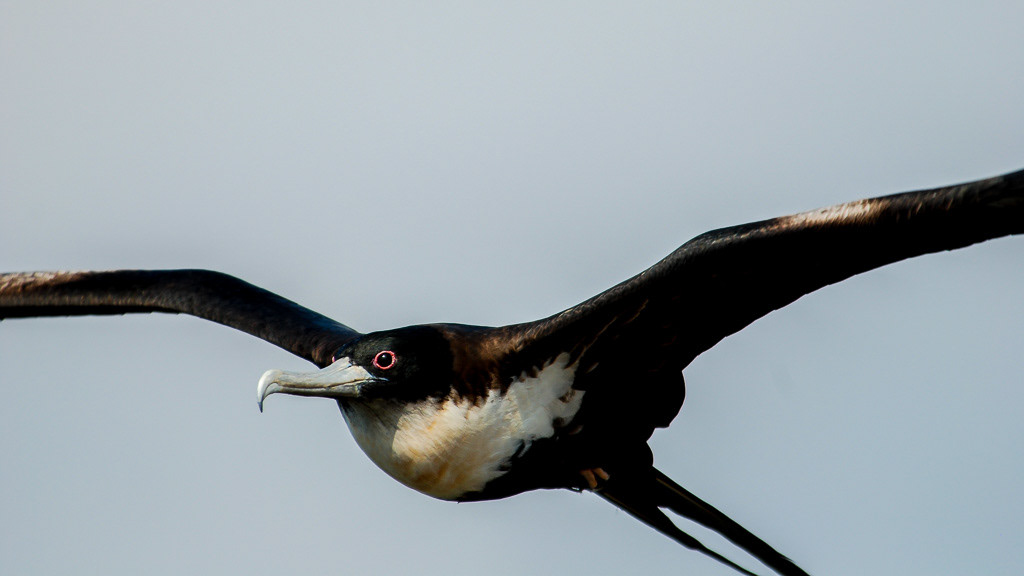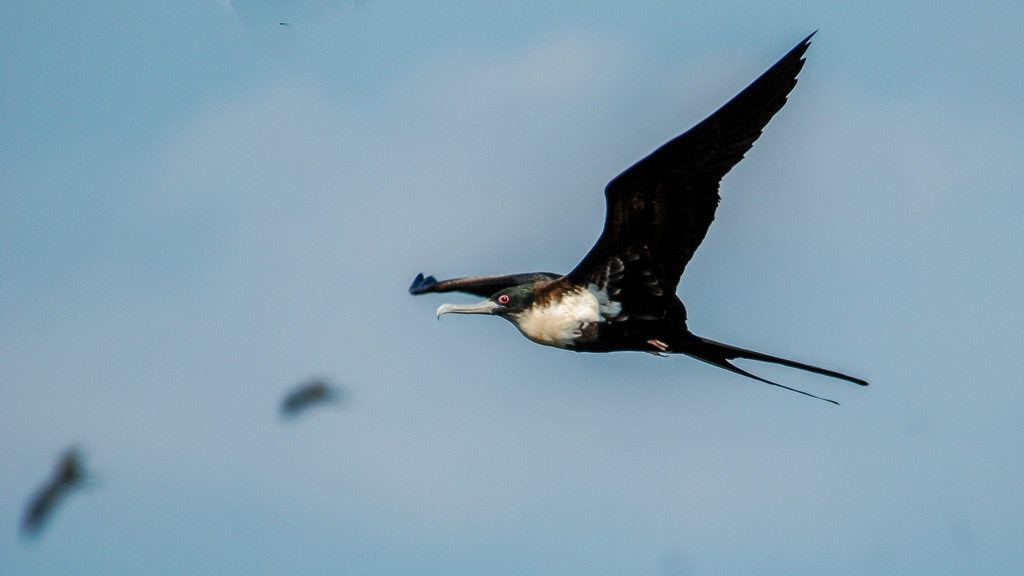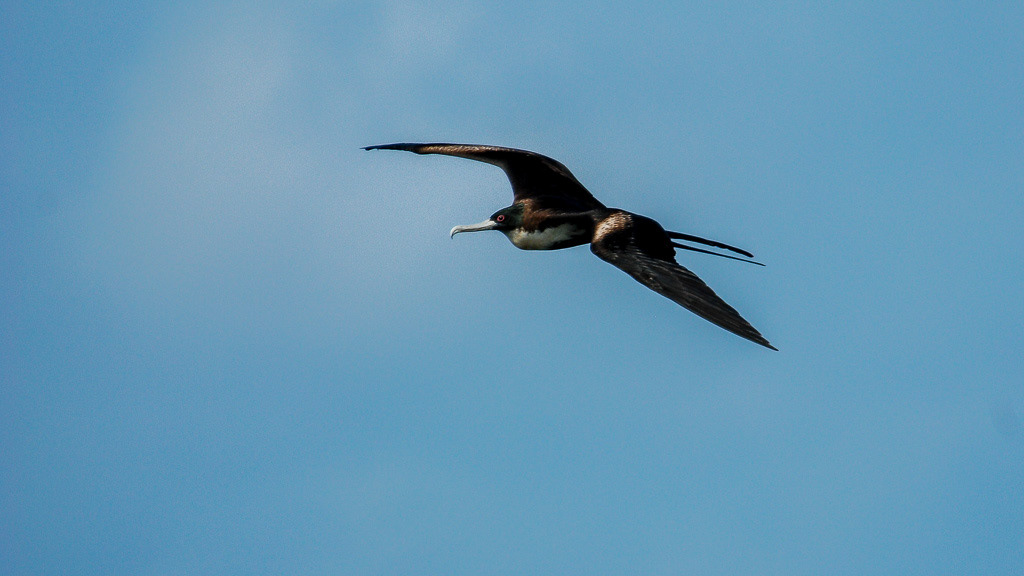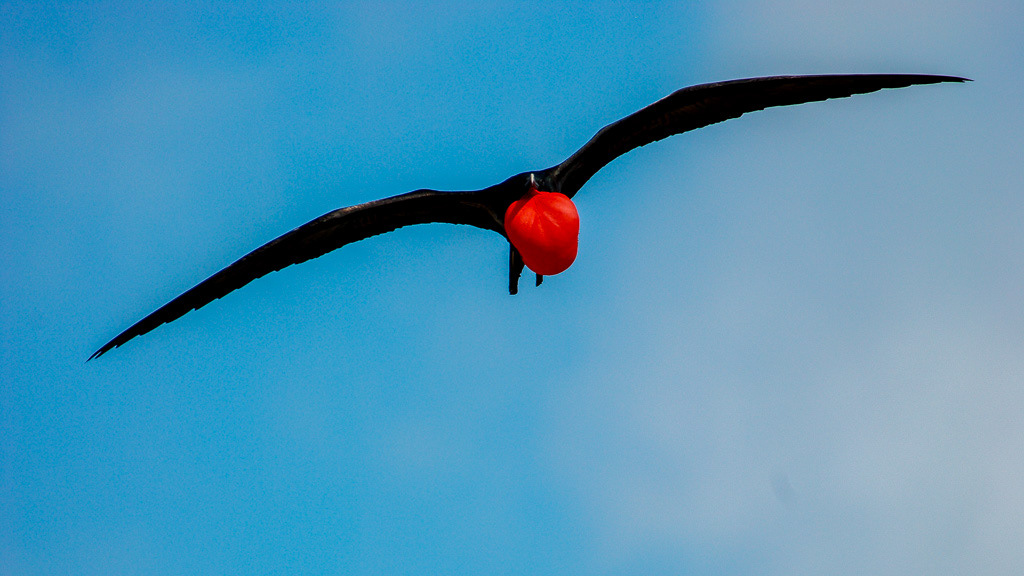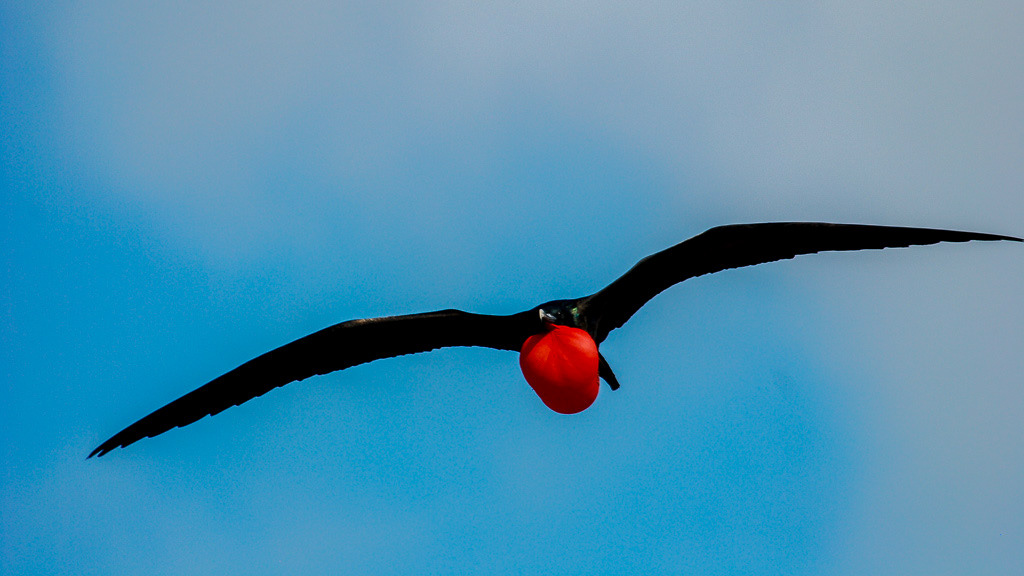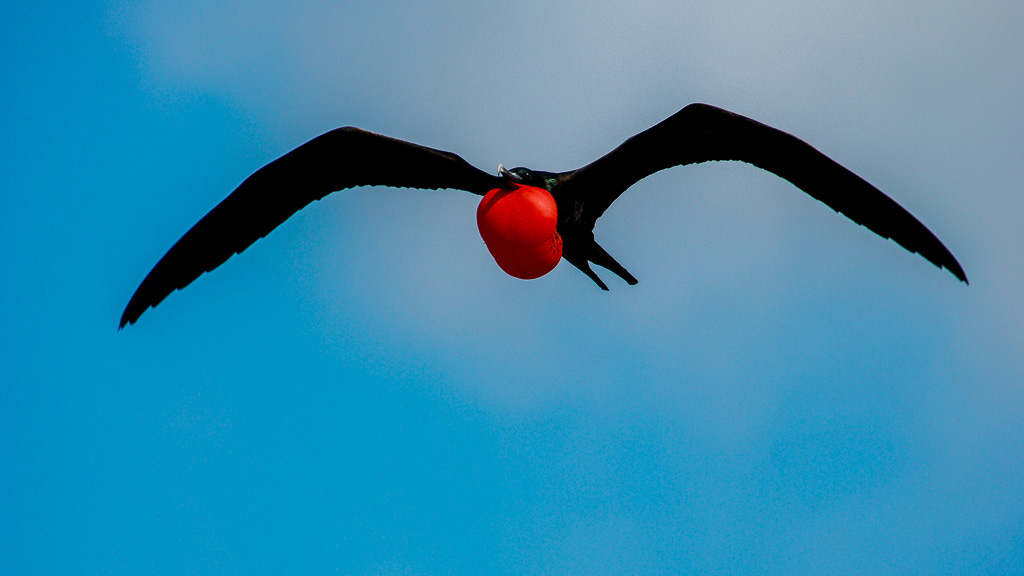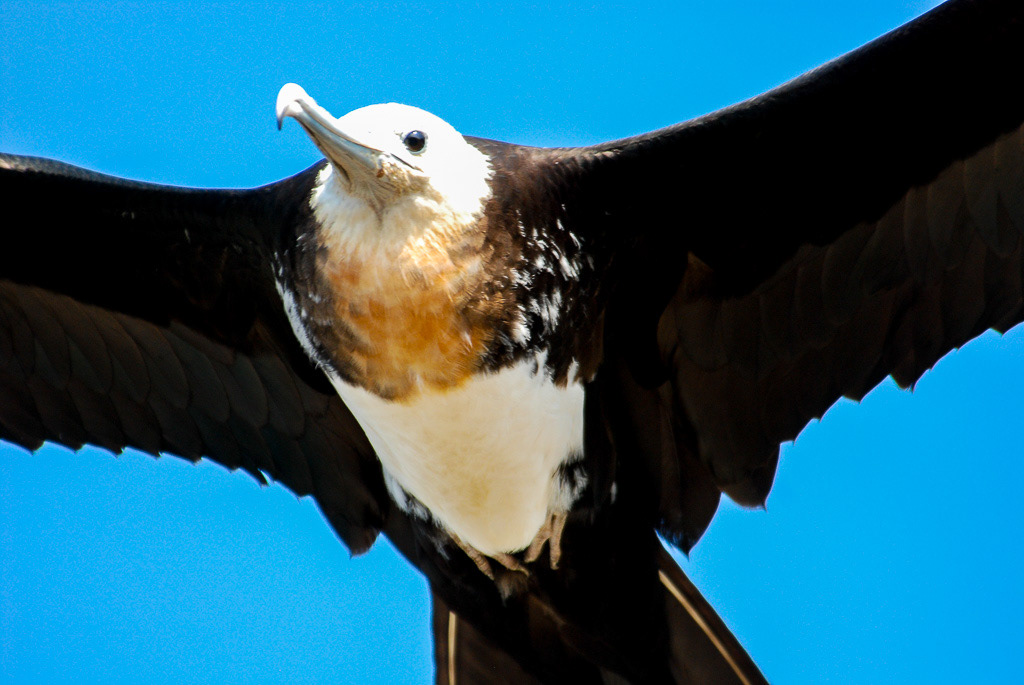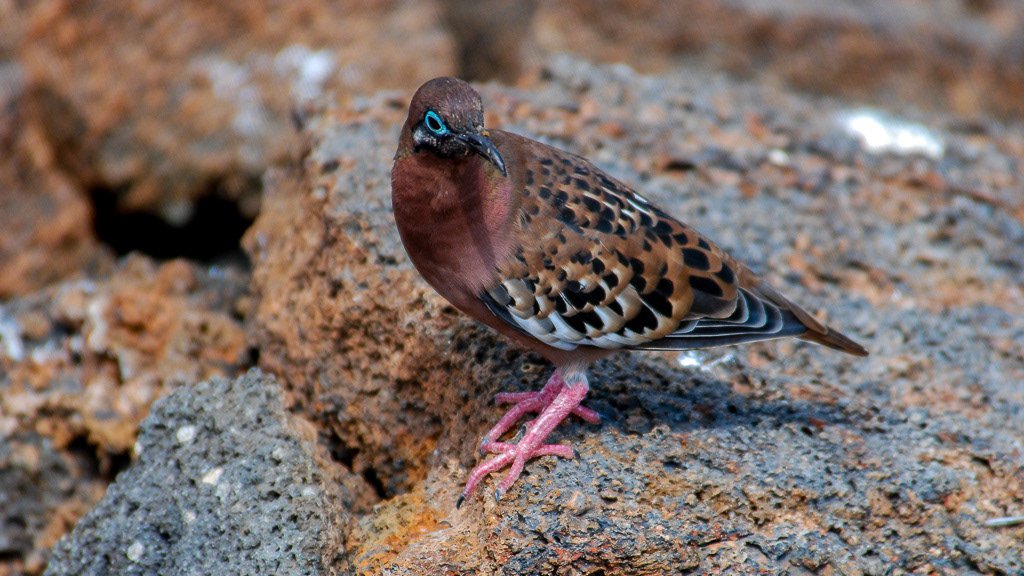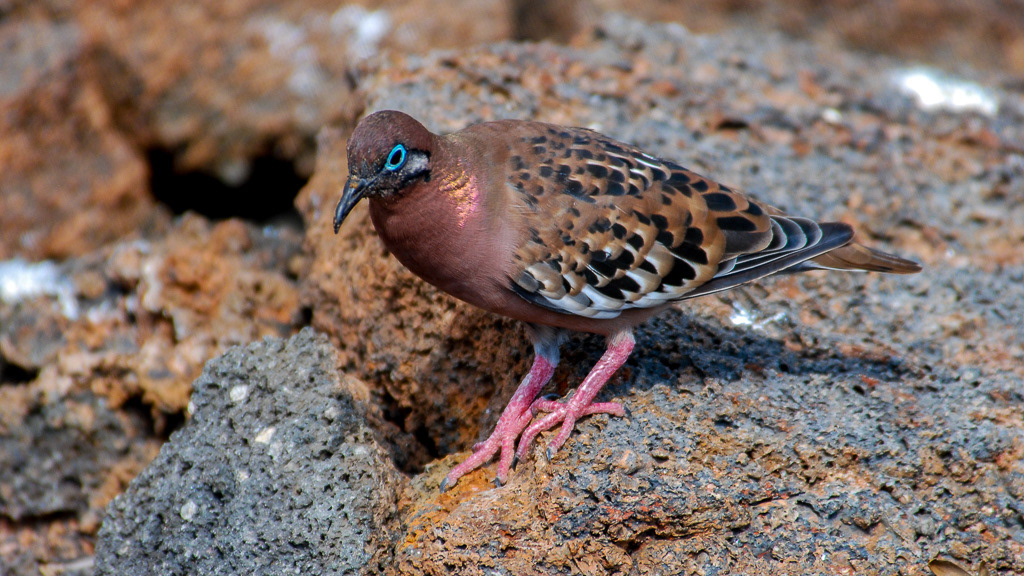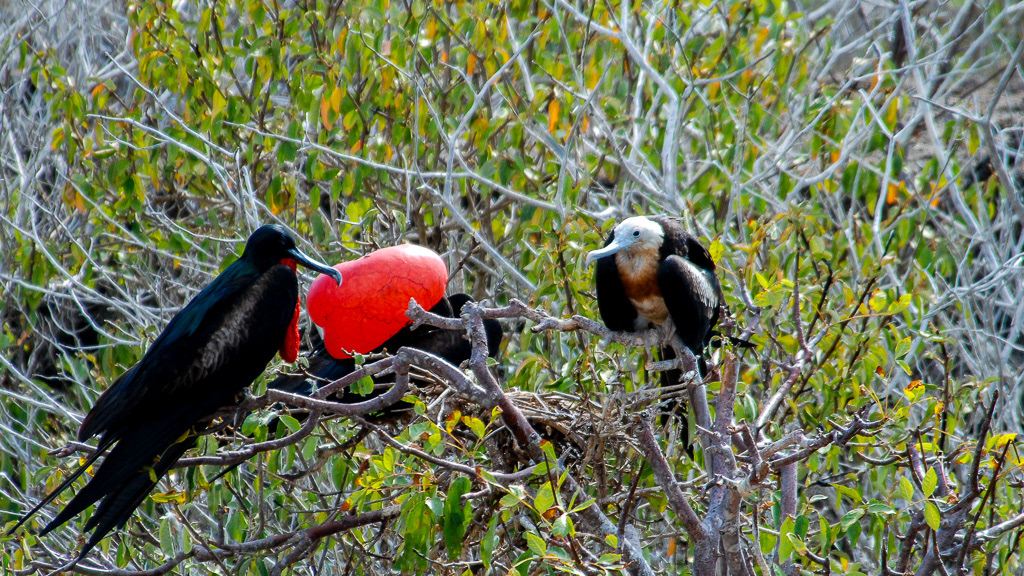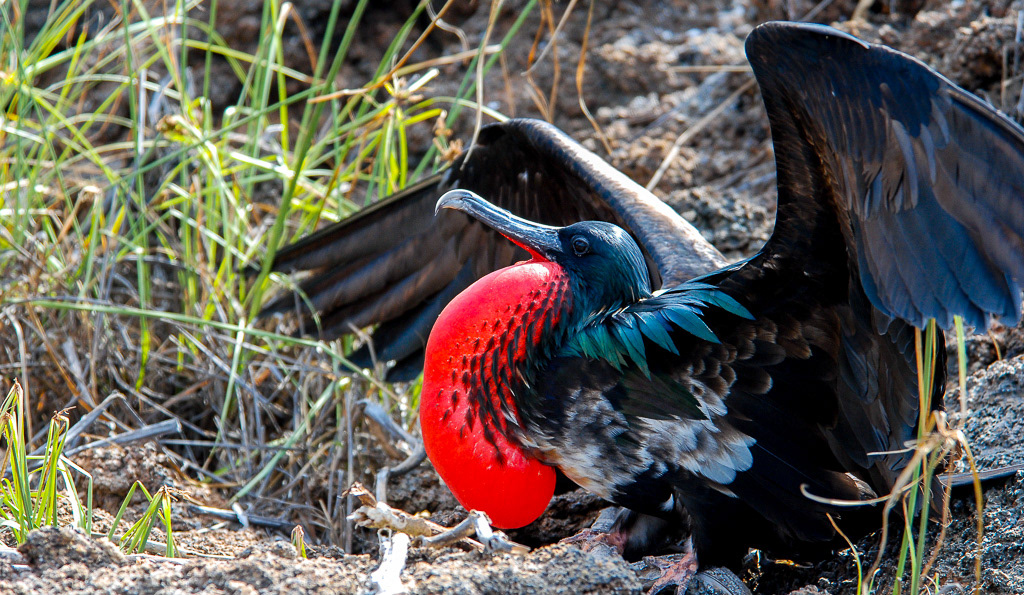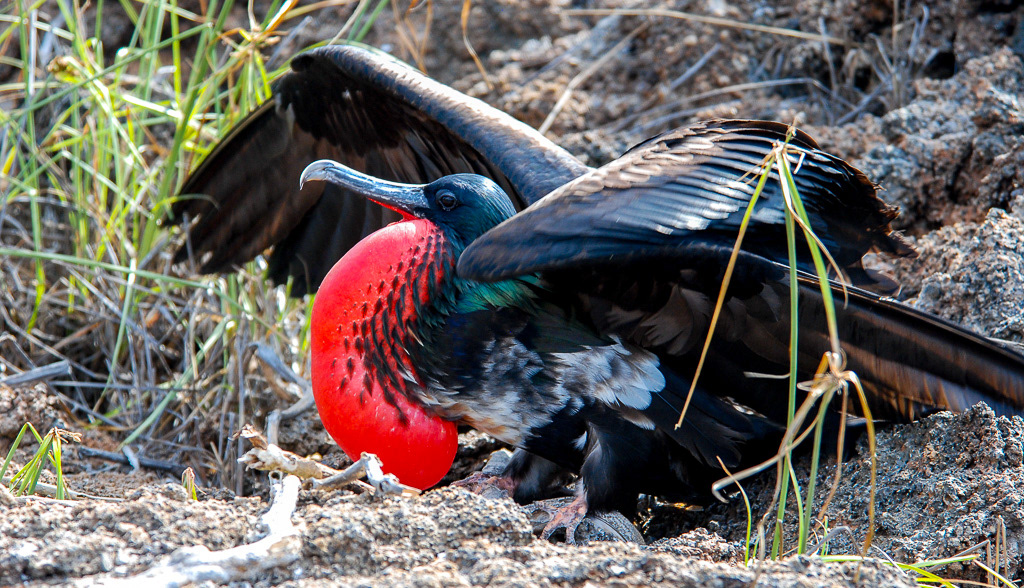 Red-footed boobies couple with a dark and light morph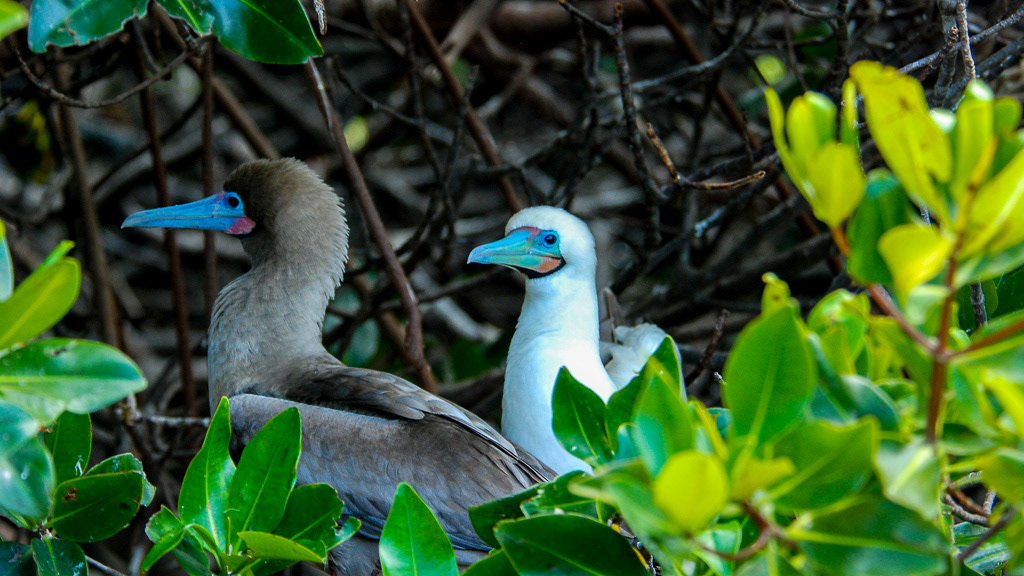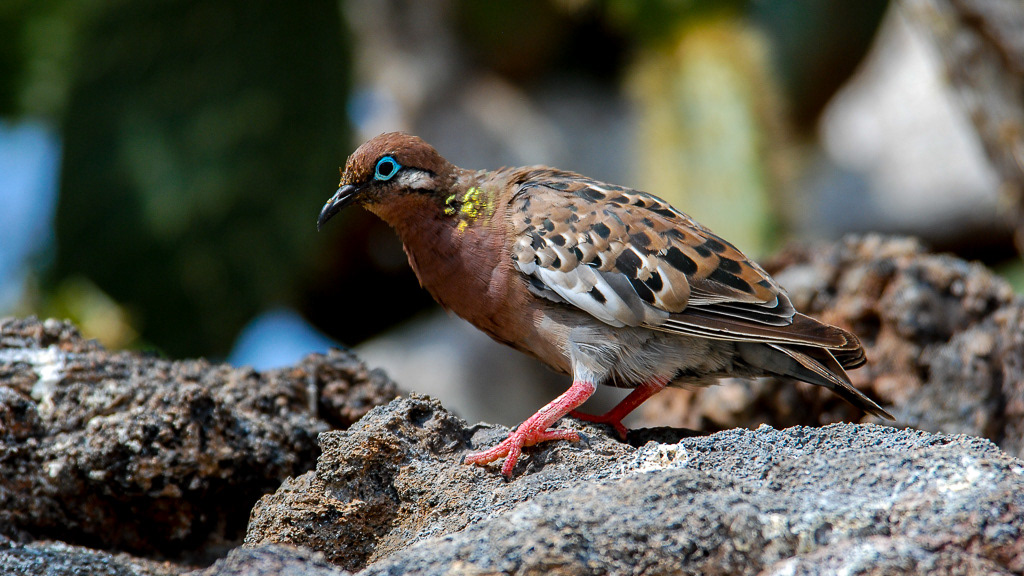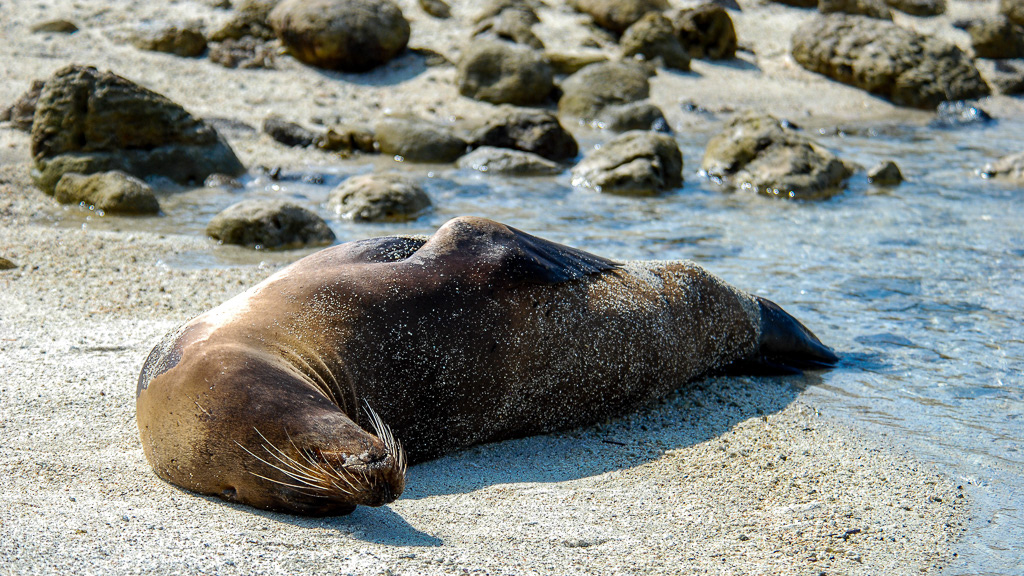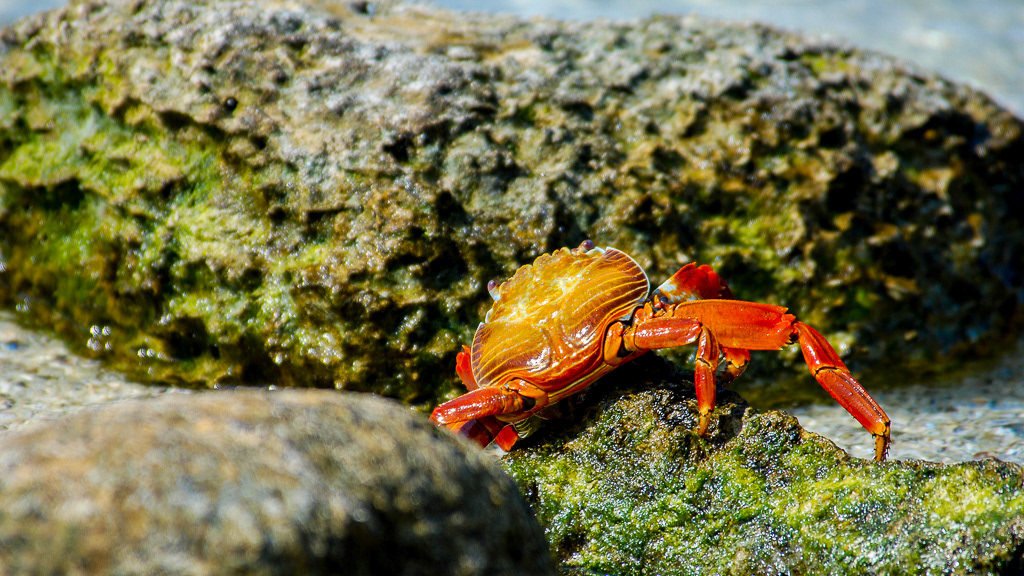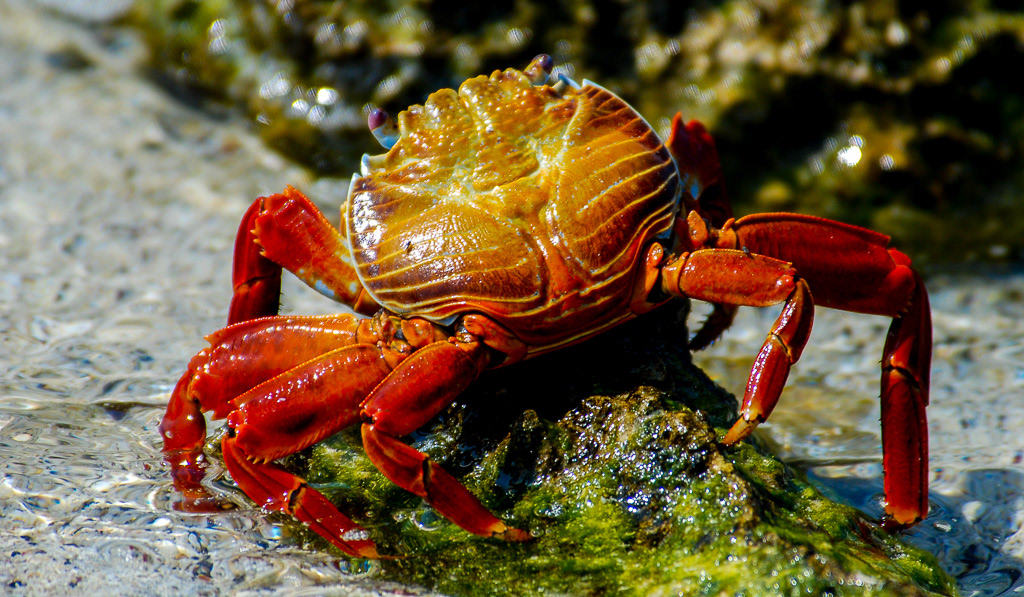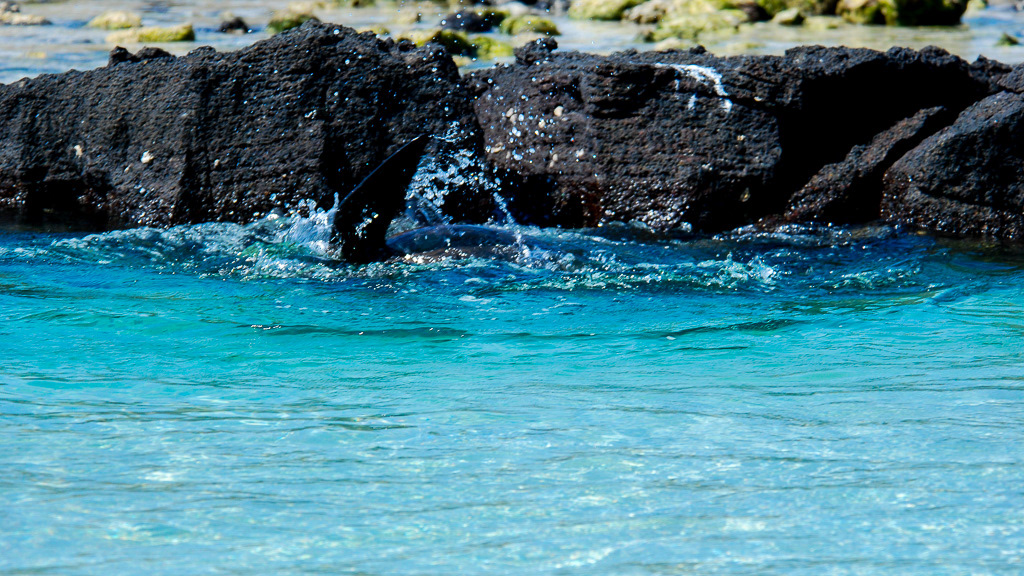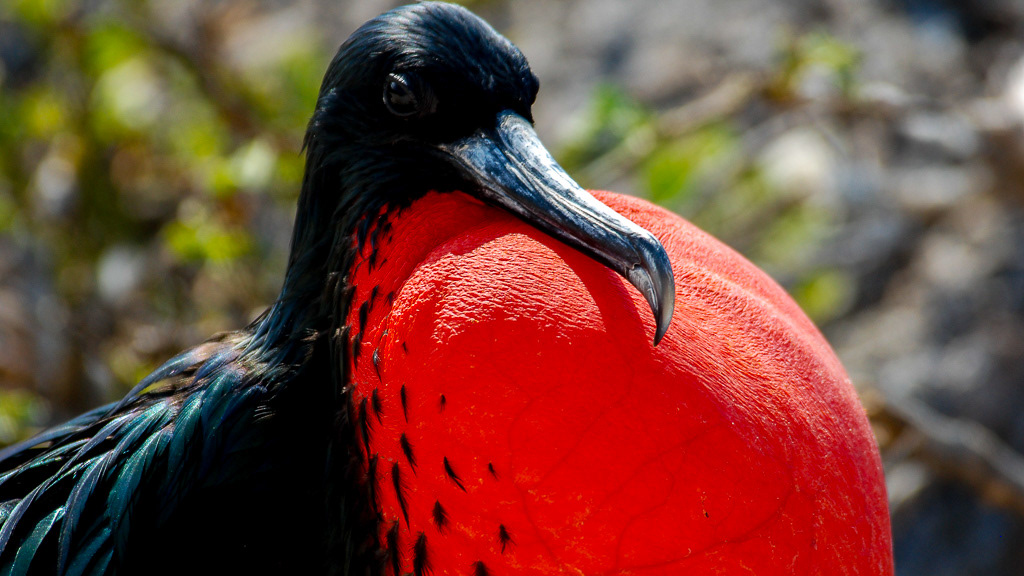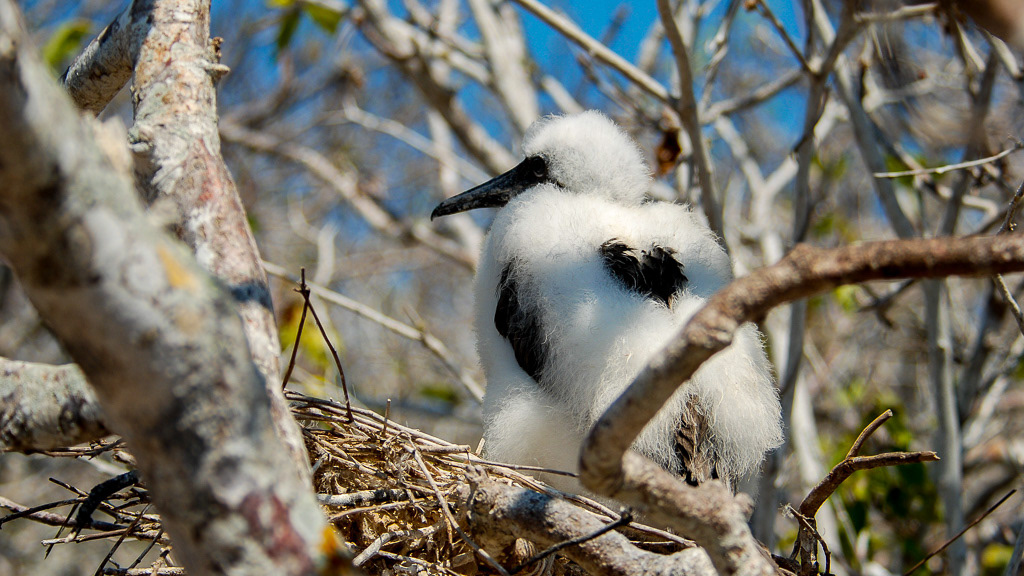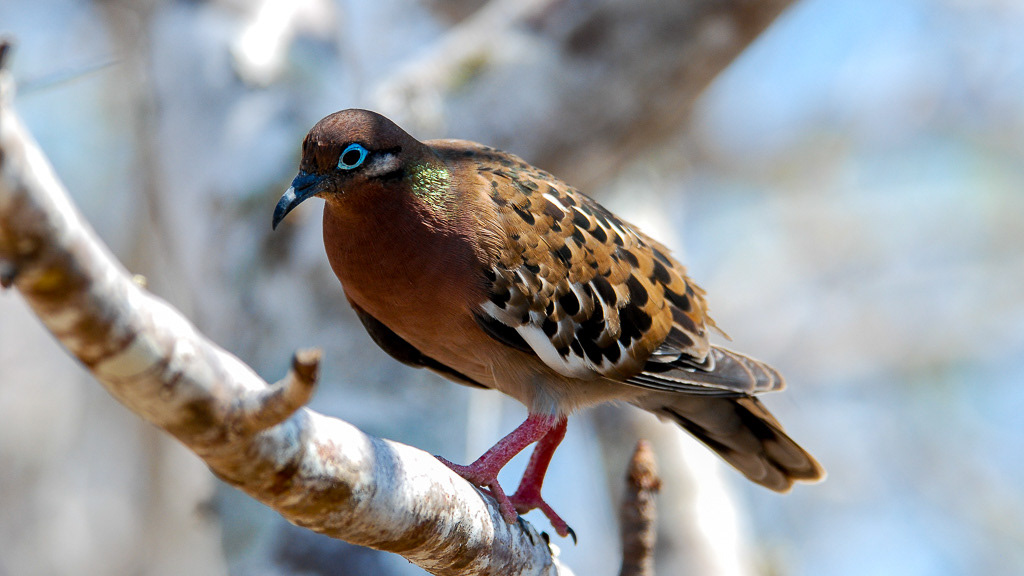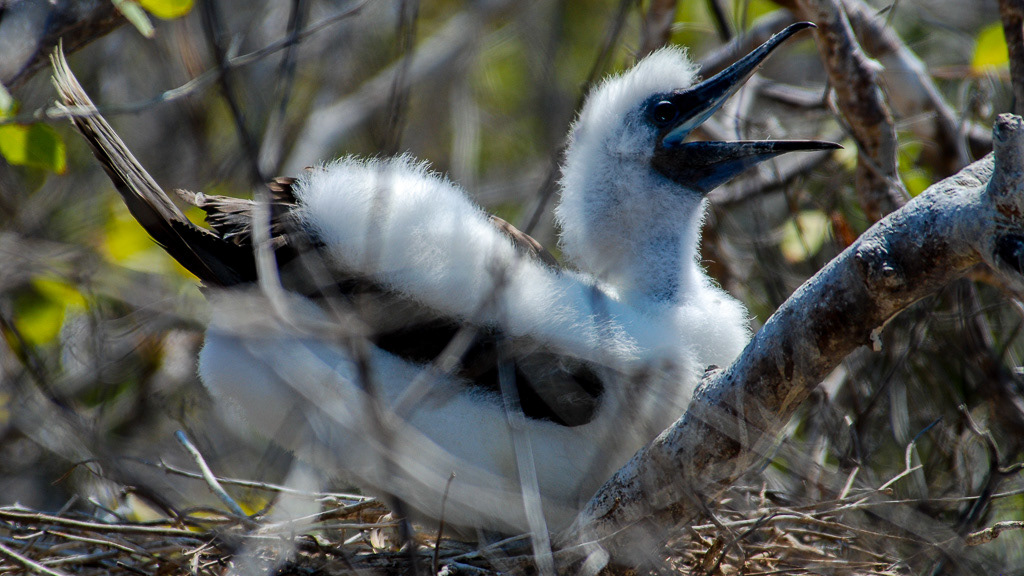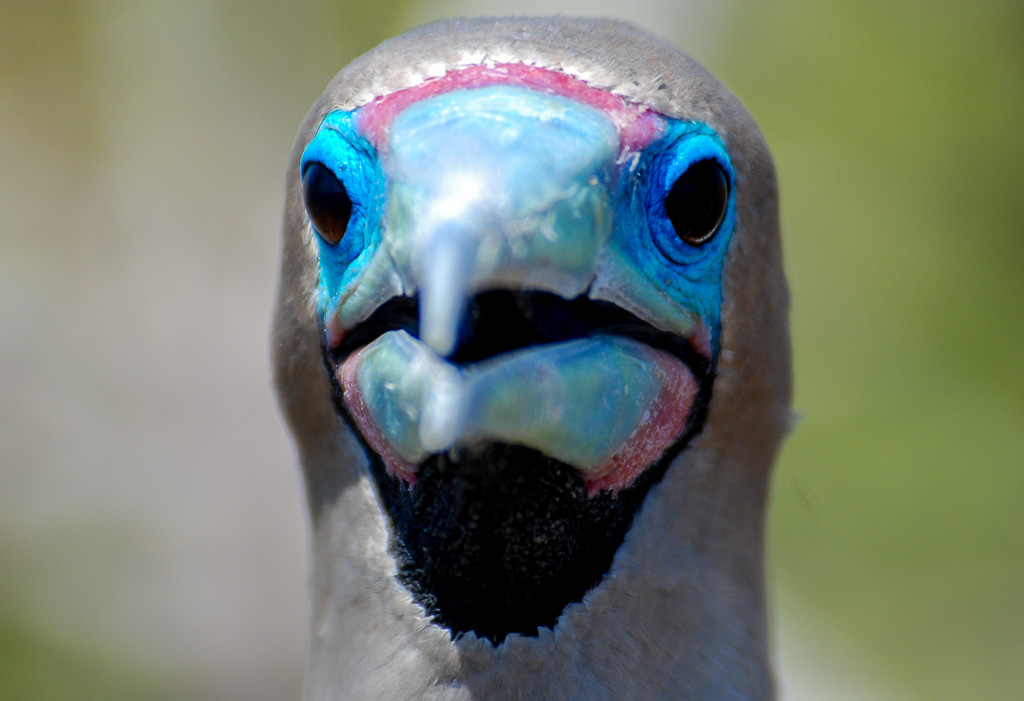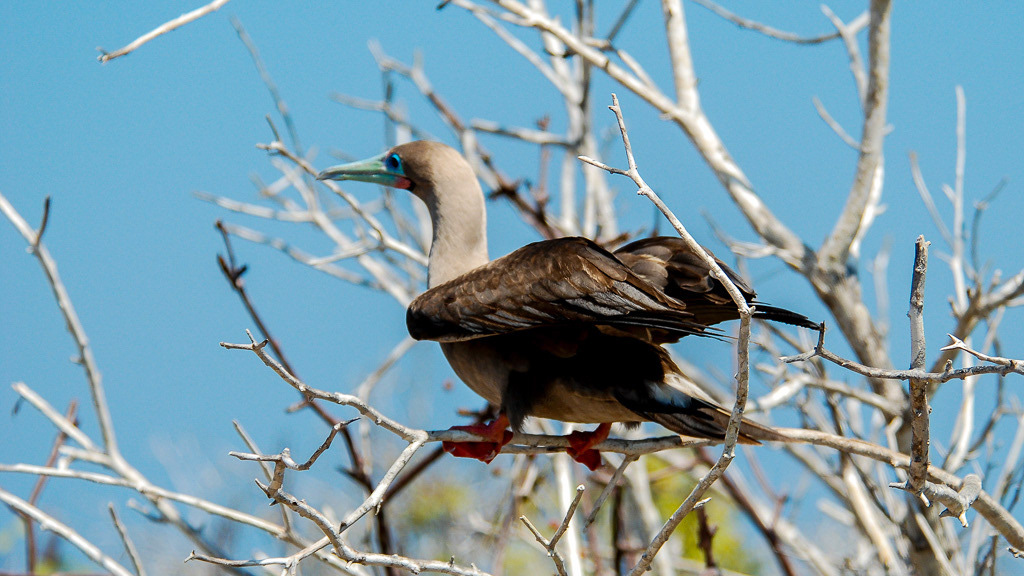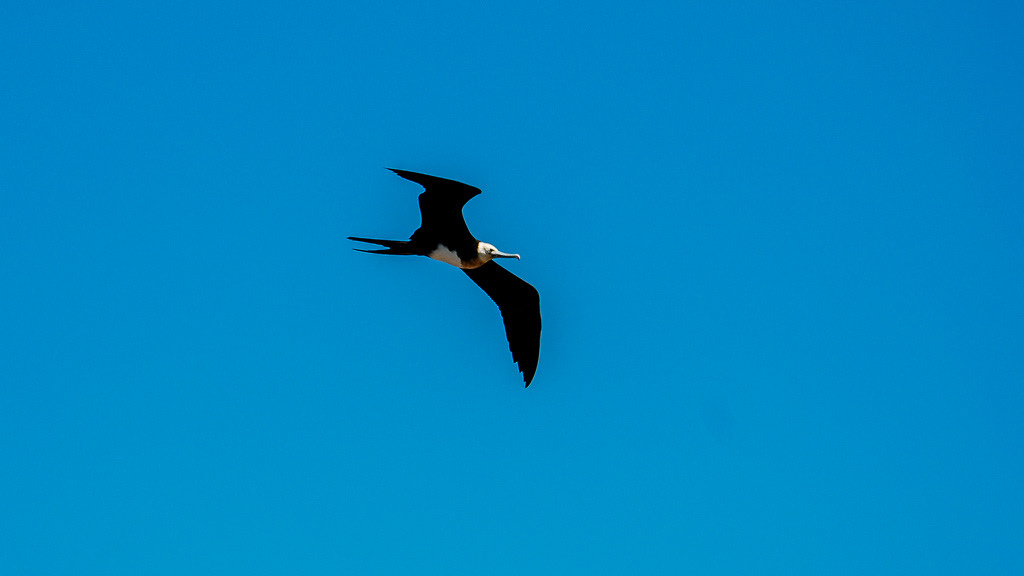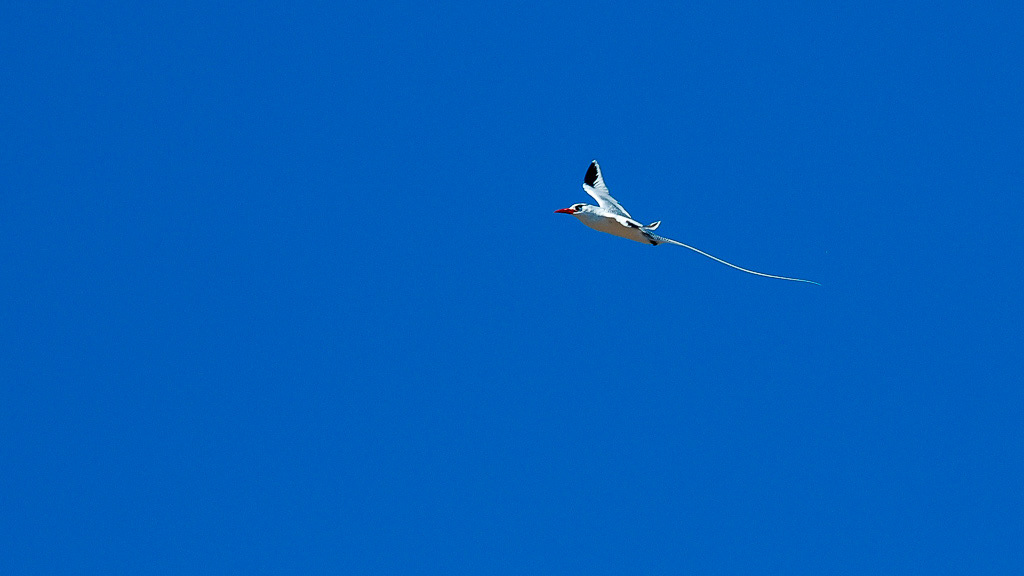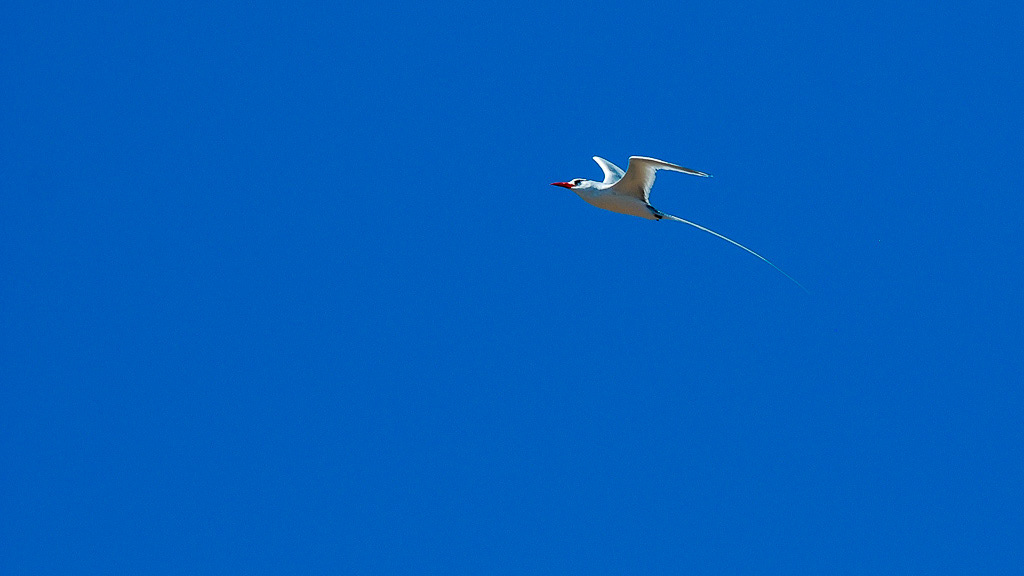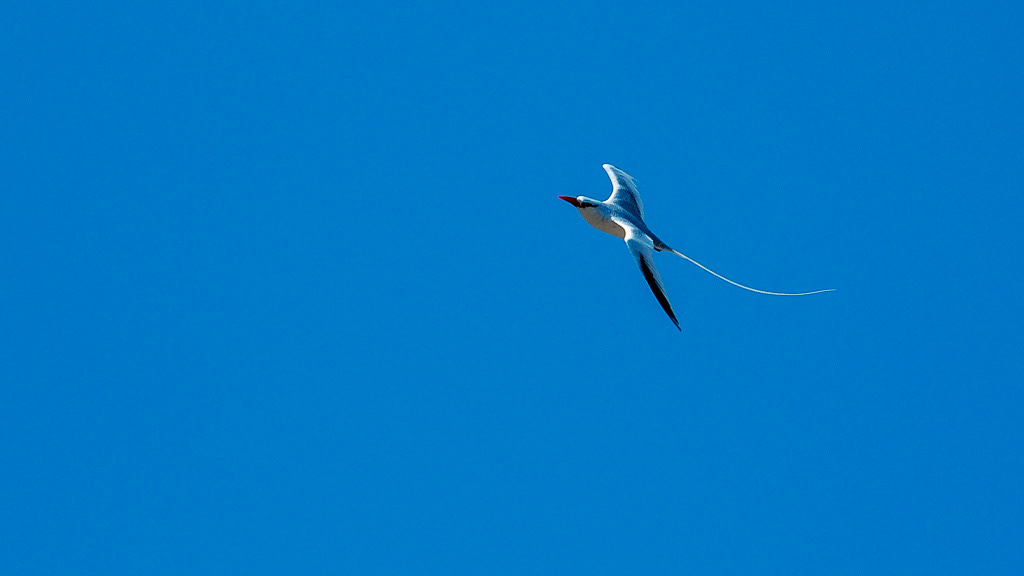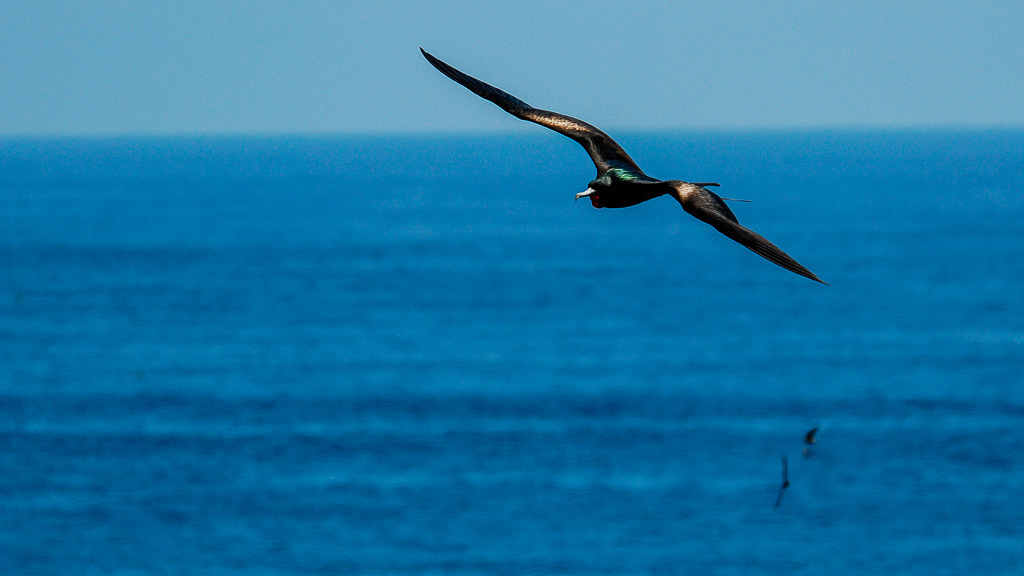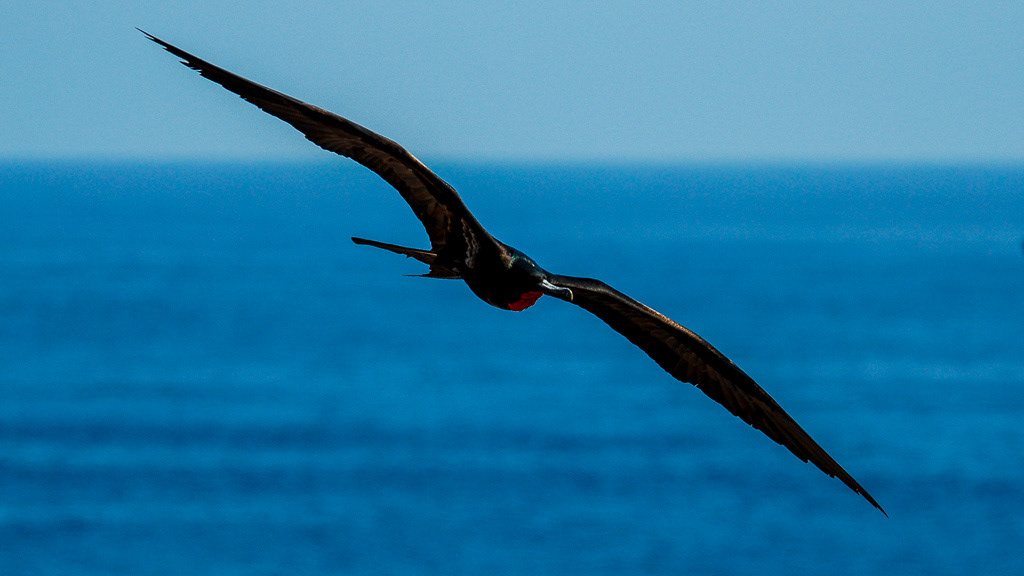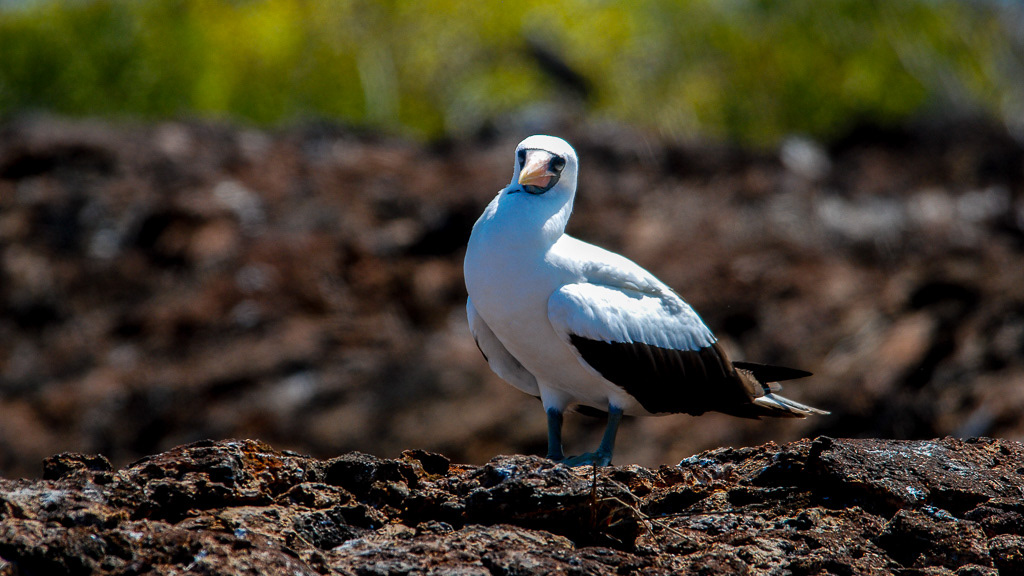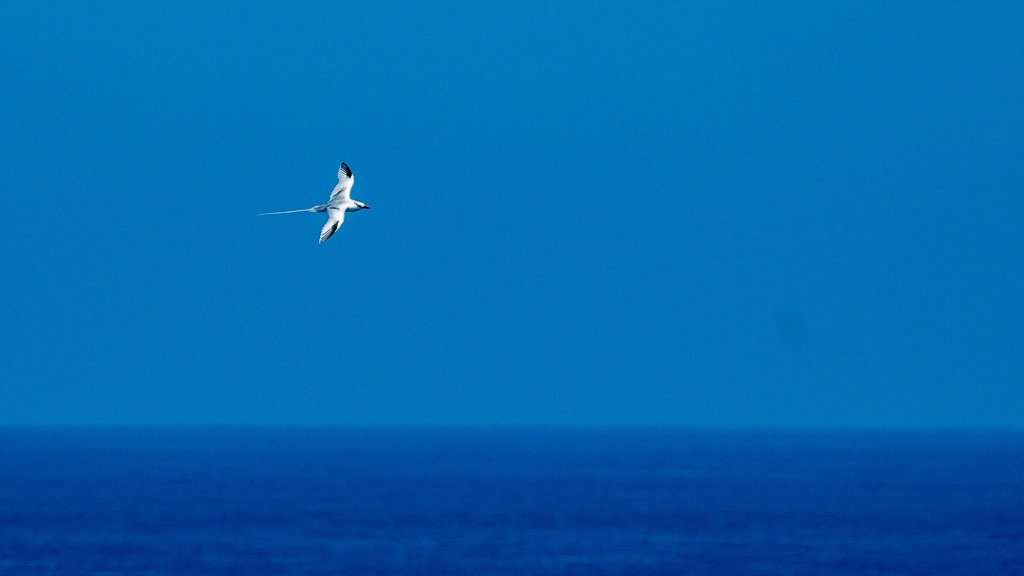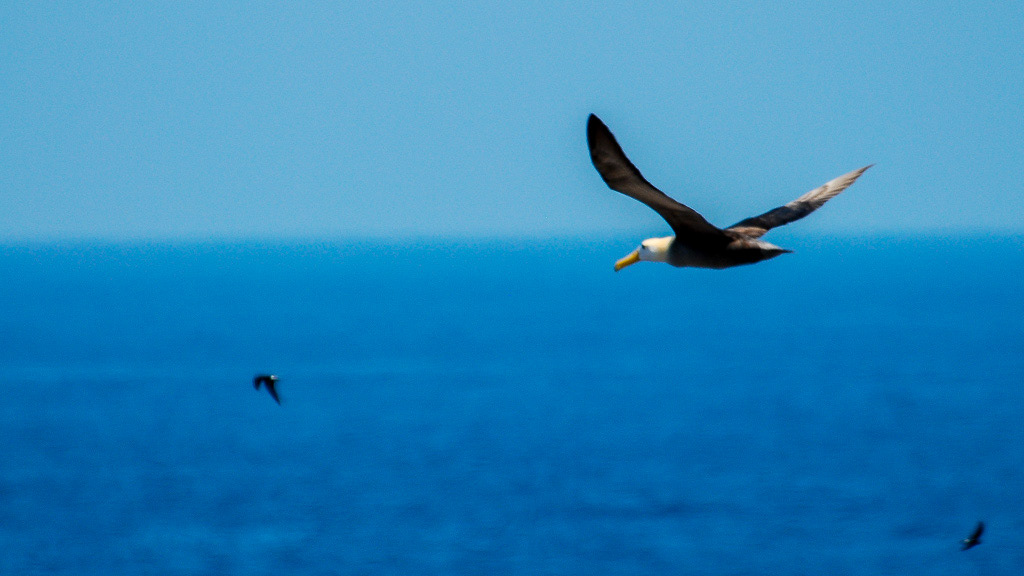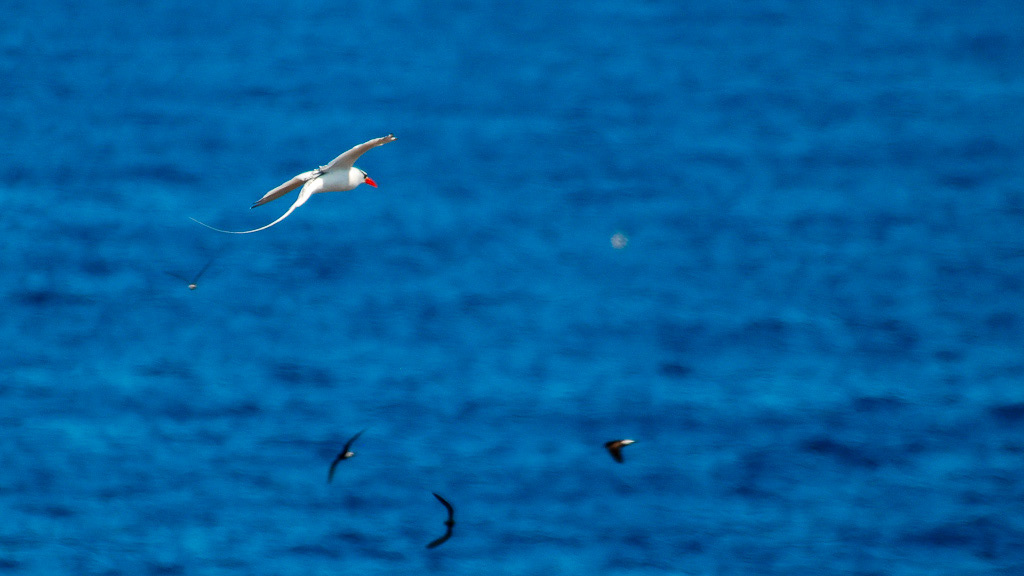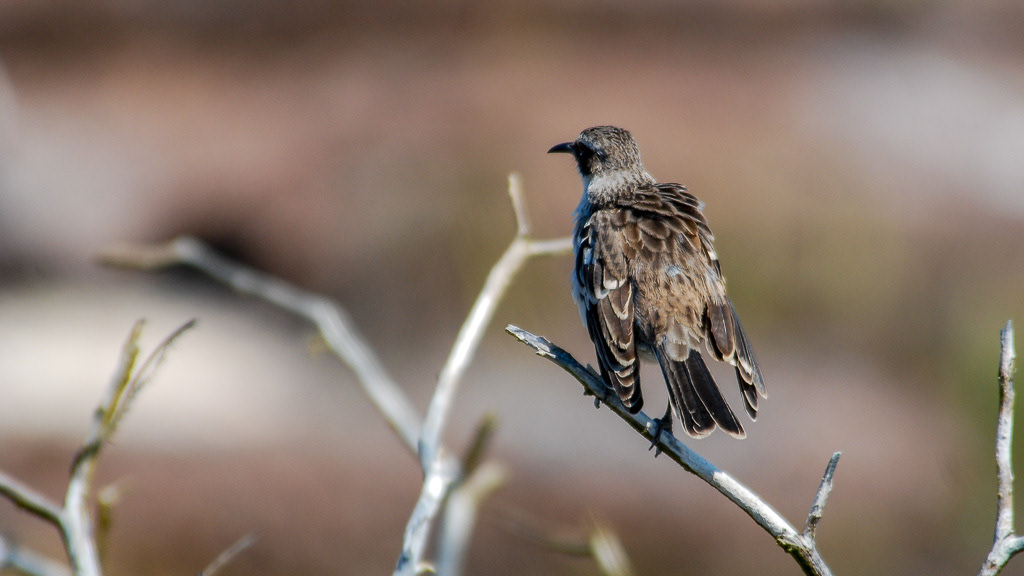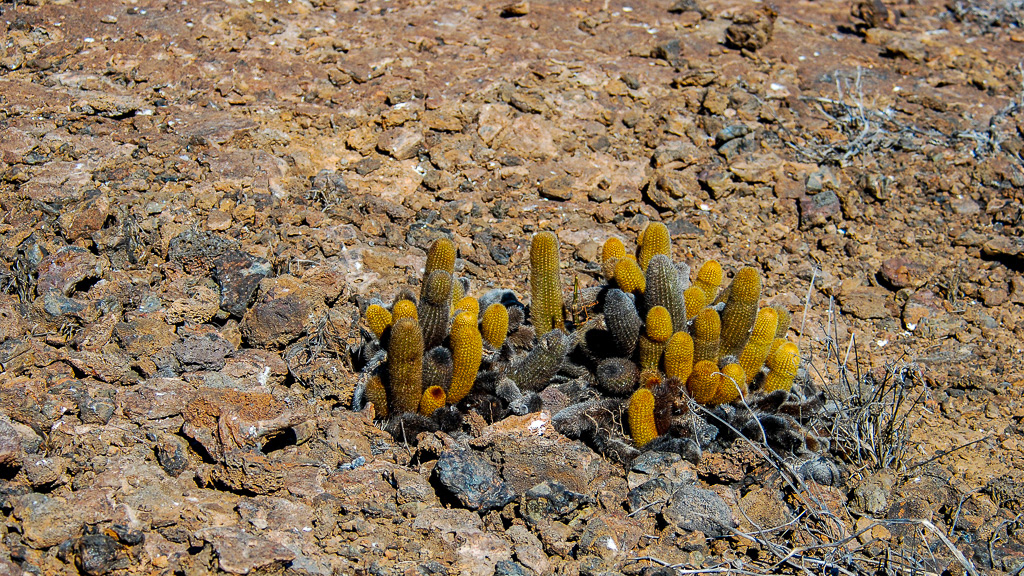 Short-eared Galapagos owl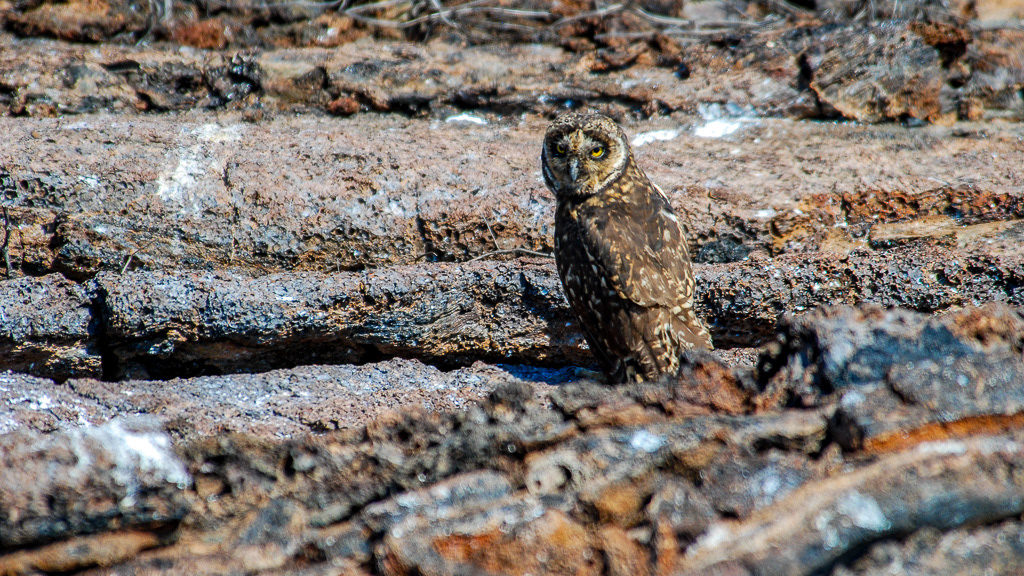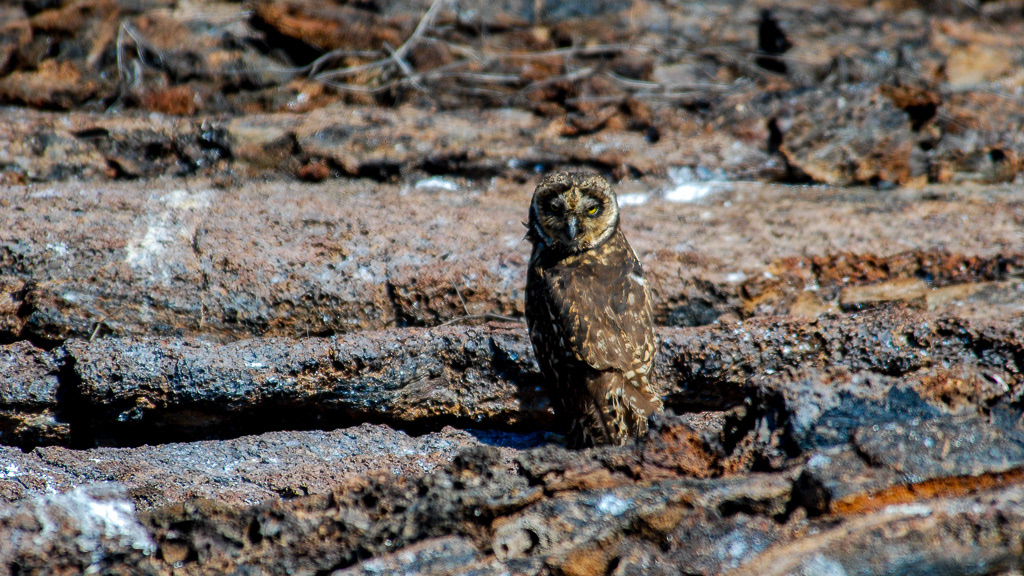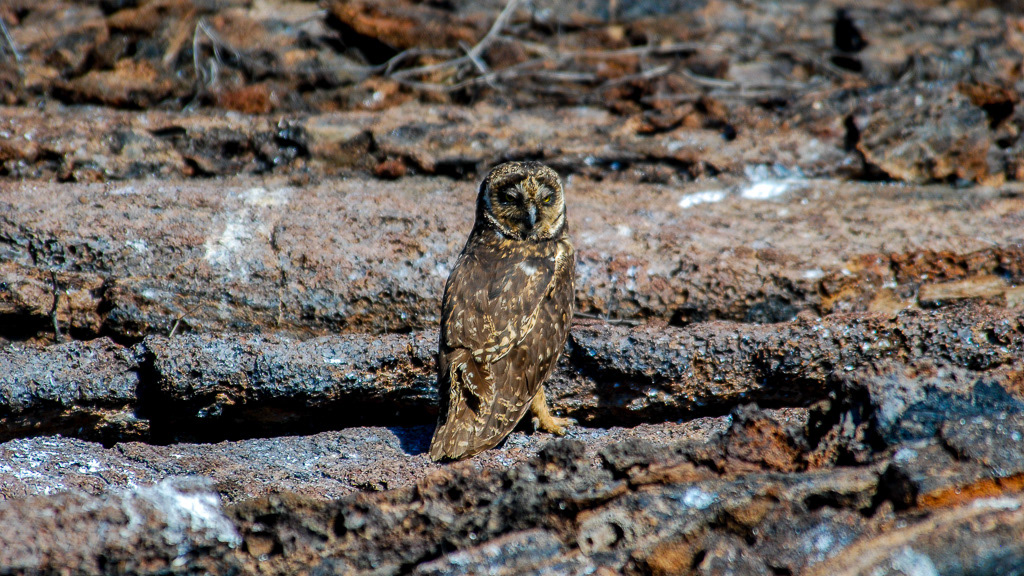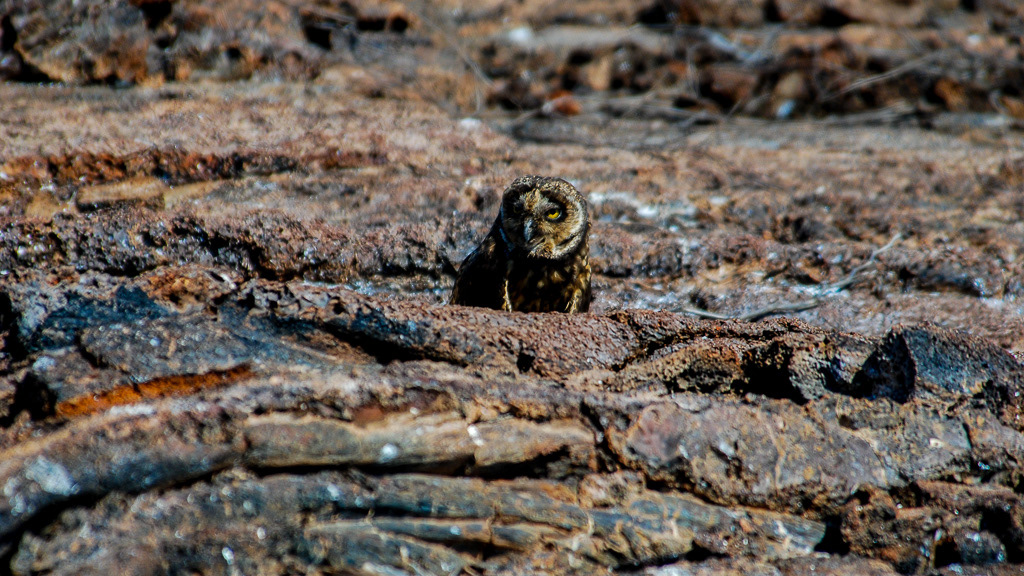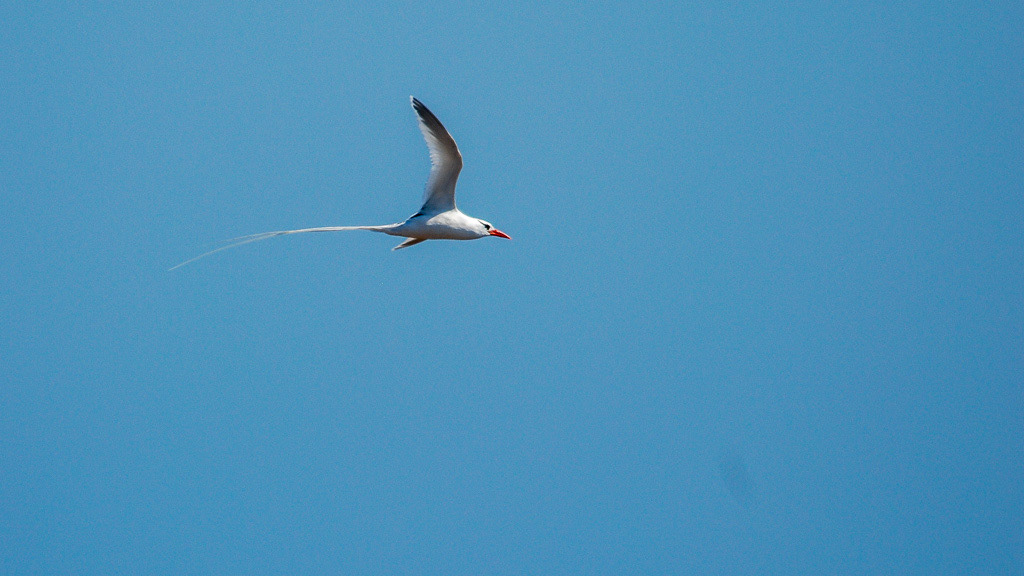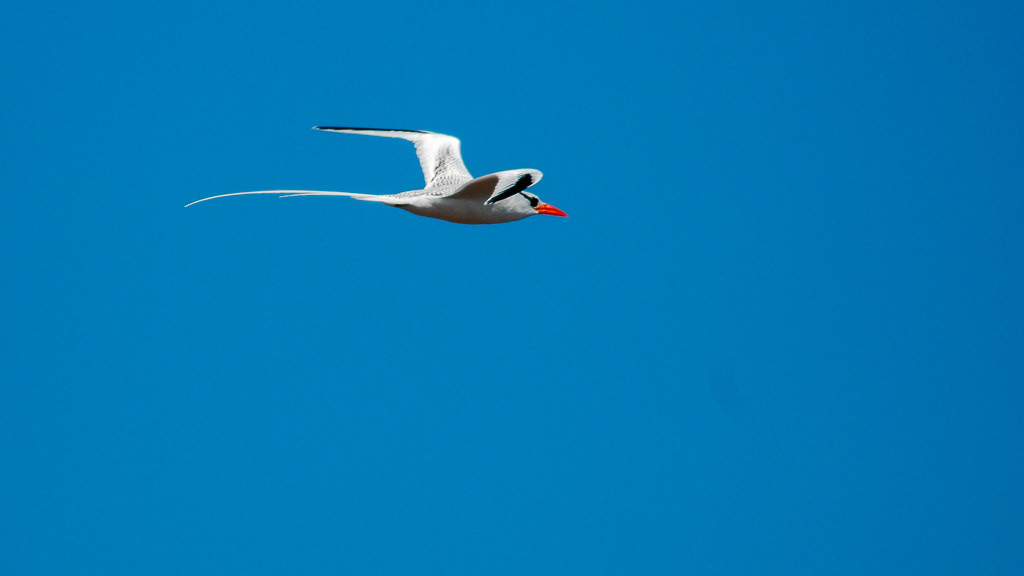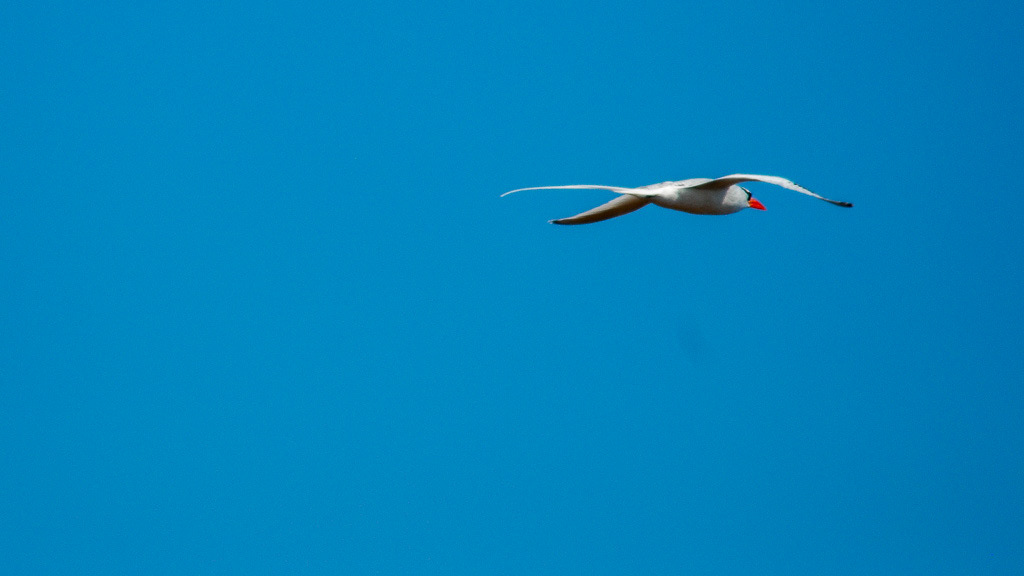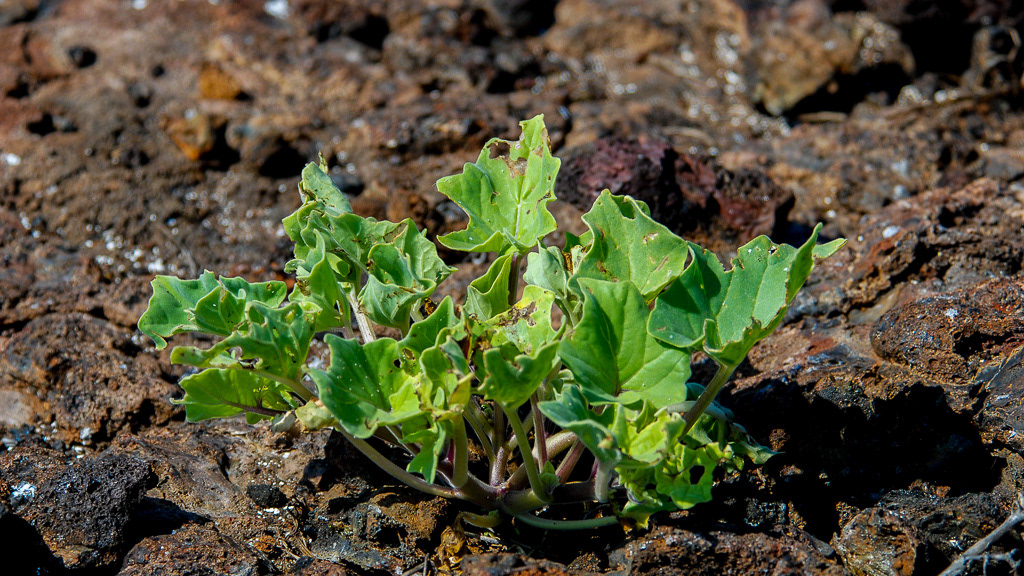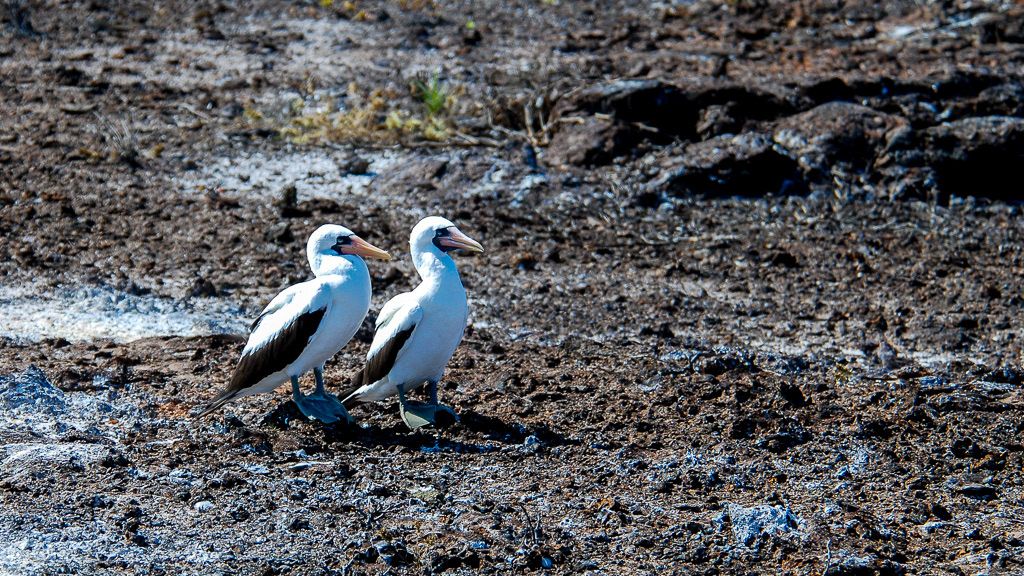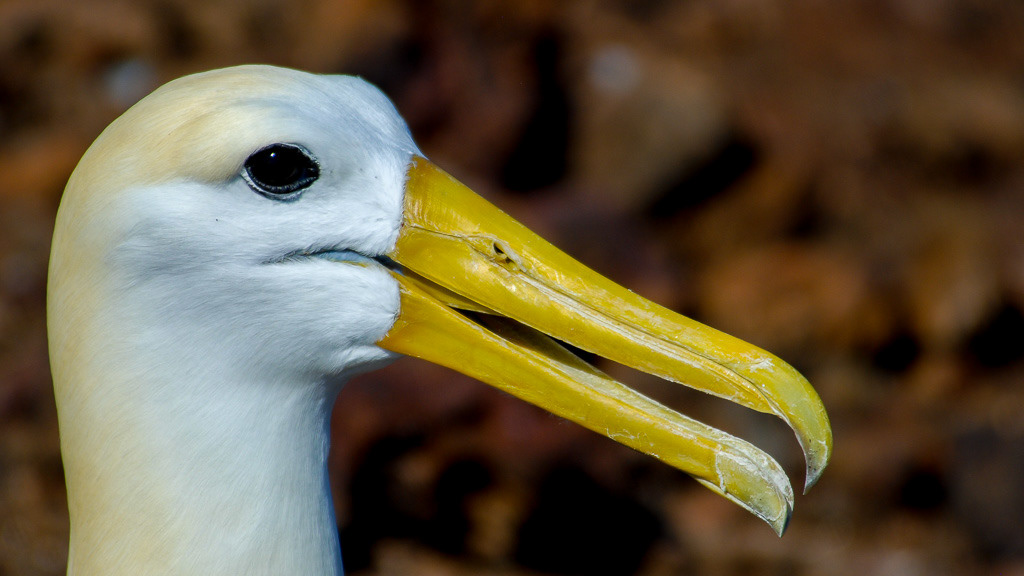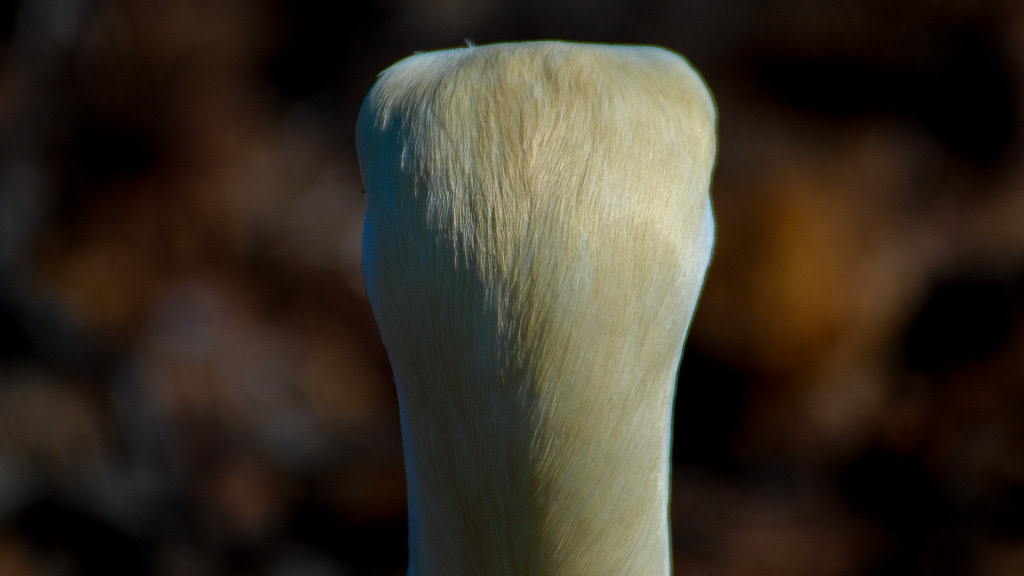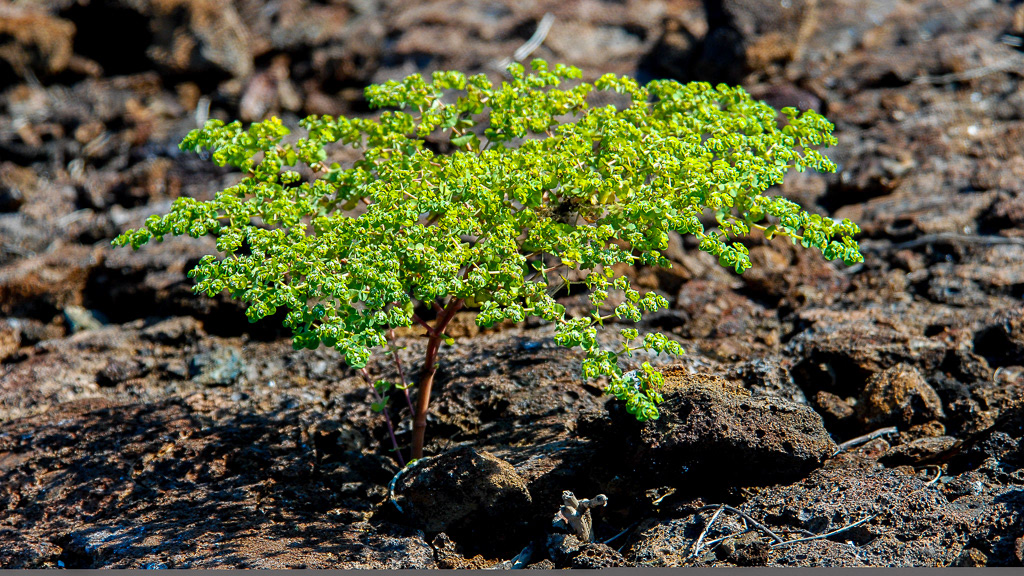 "When do you think the signal will turn ?"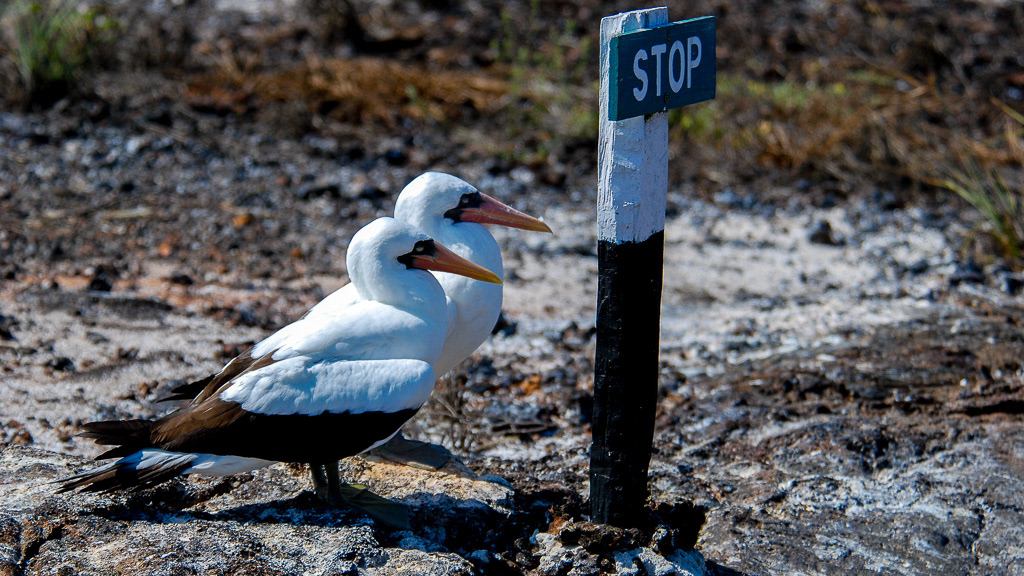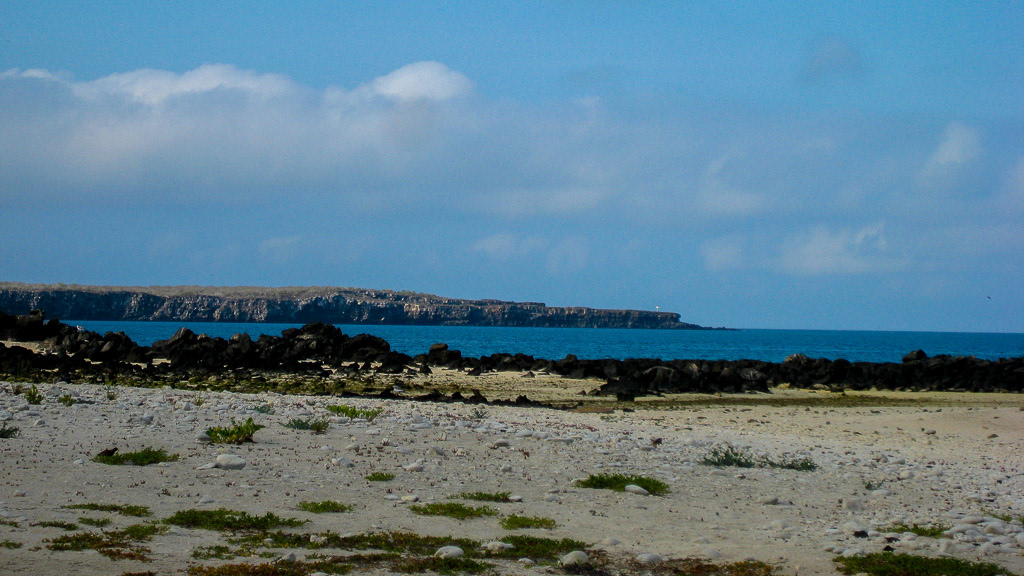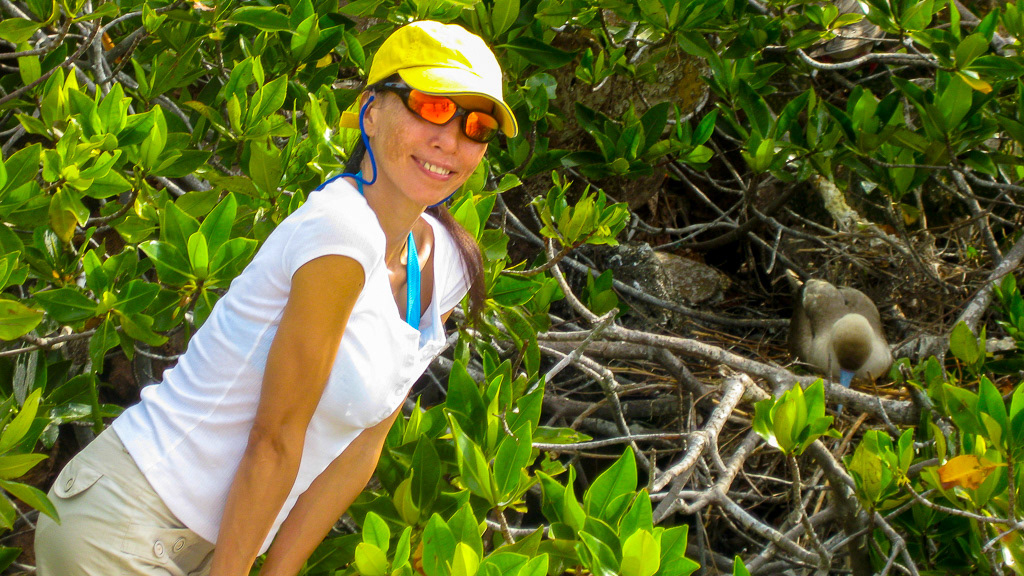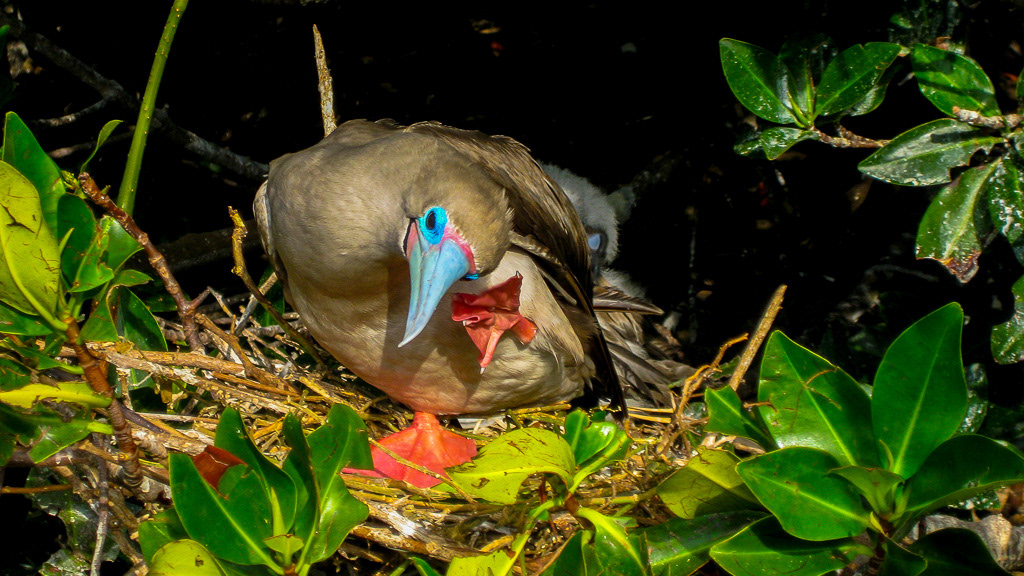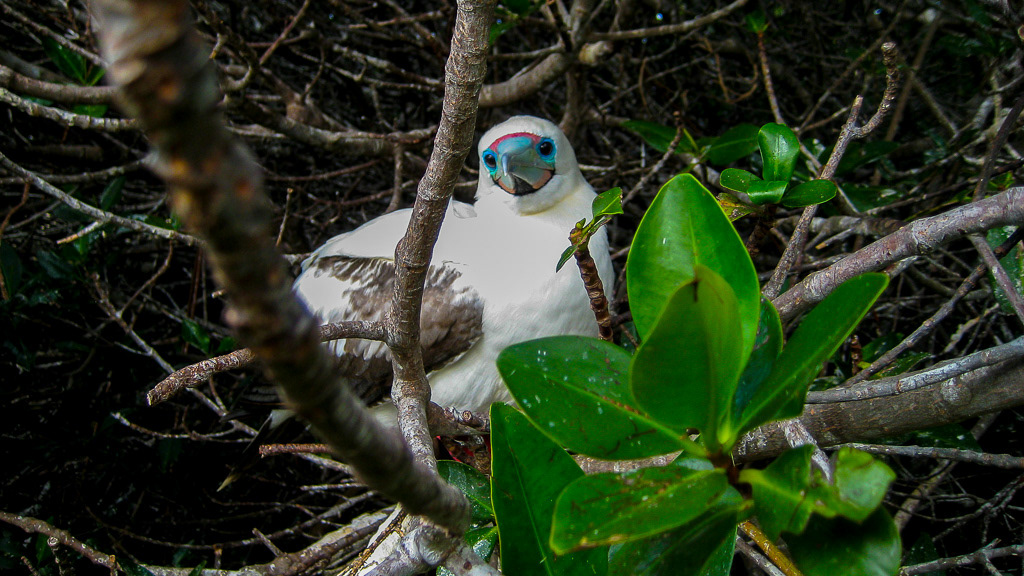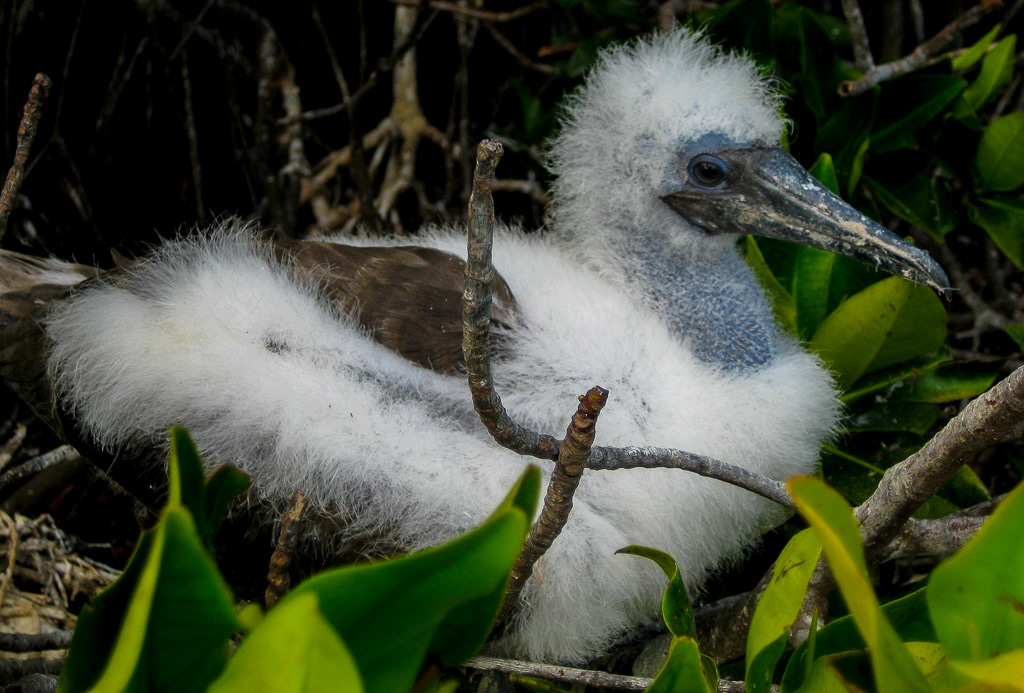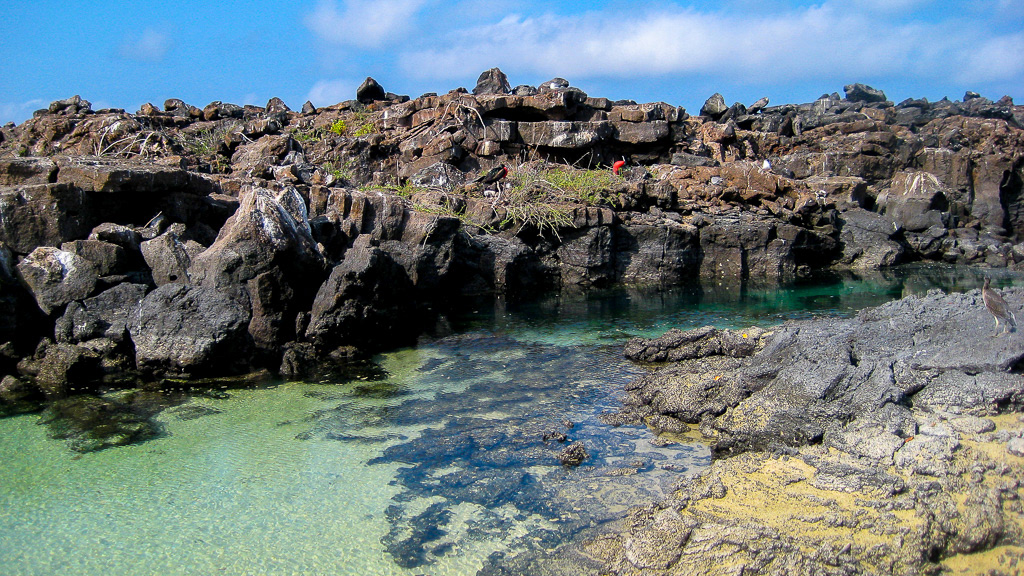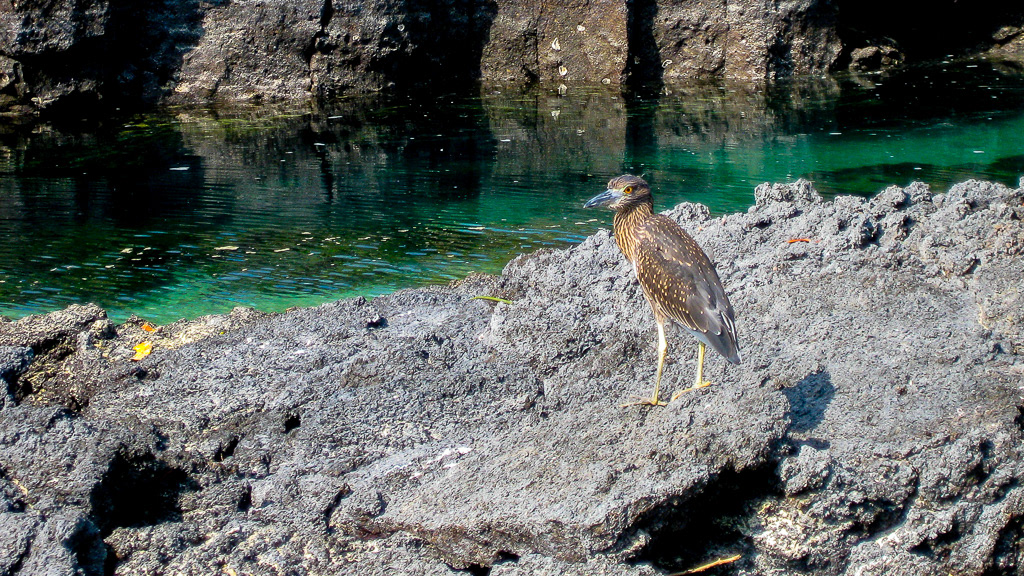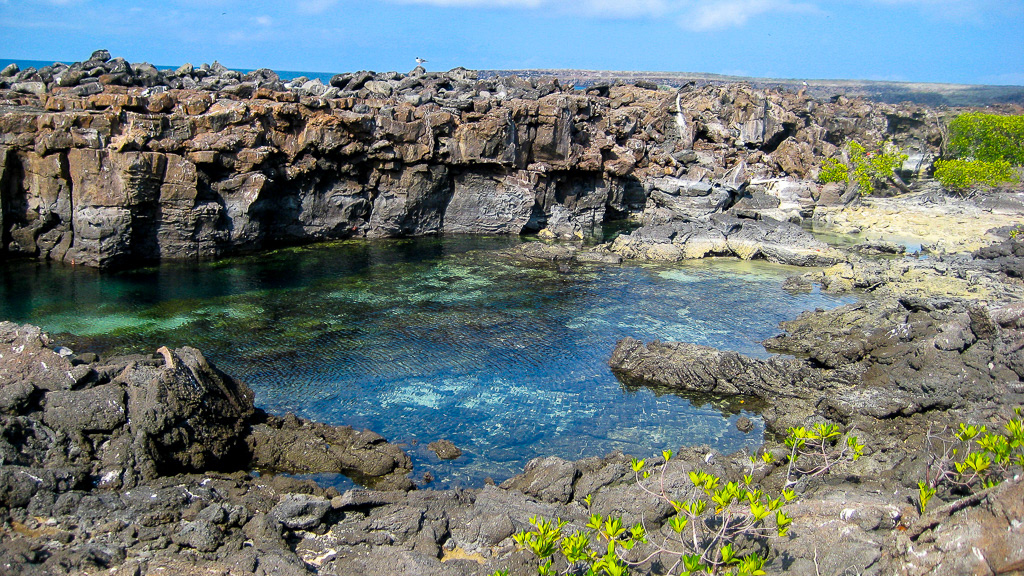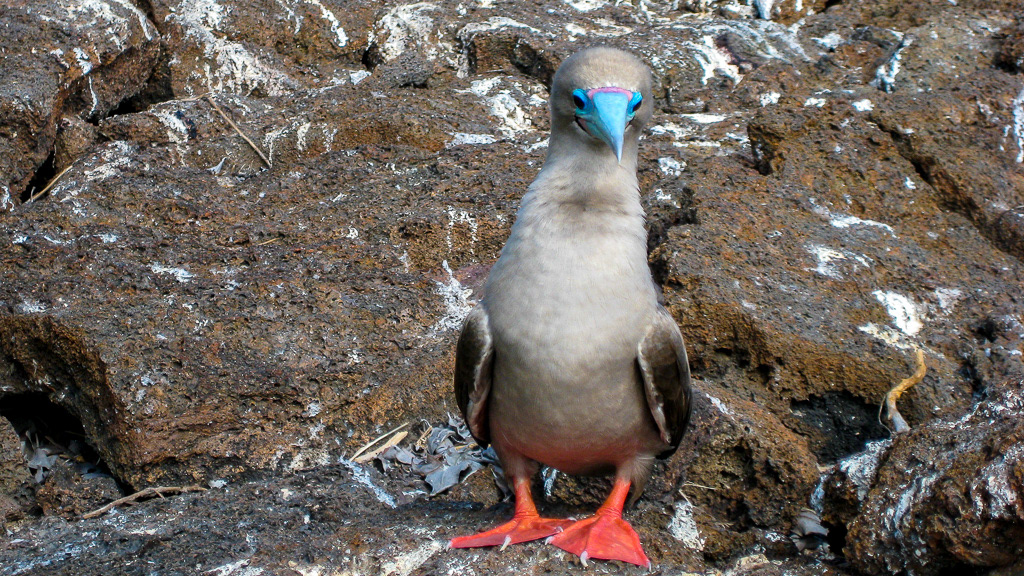 "Finally some tree to scratch that itch!"
Well hidden in plain sight