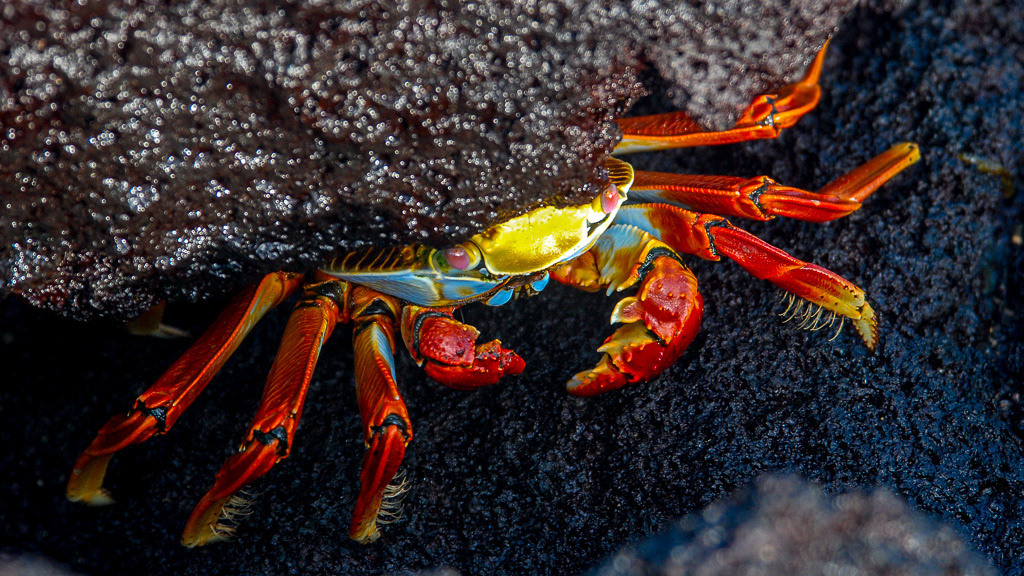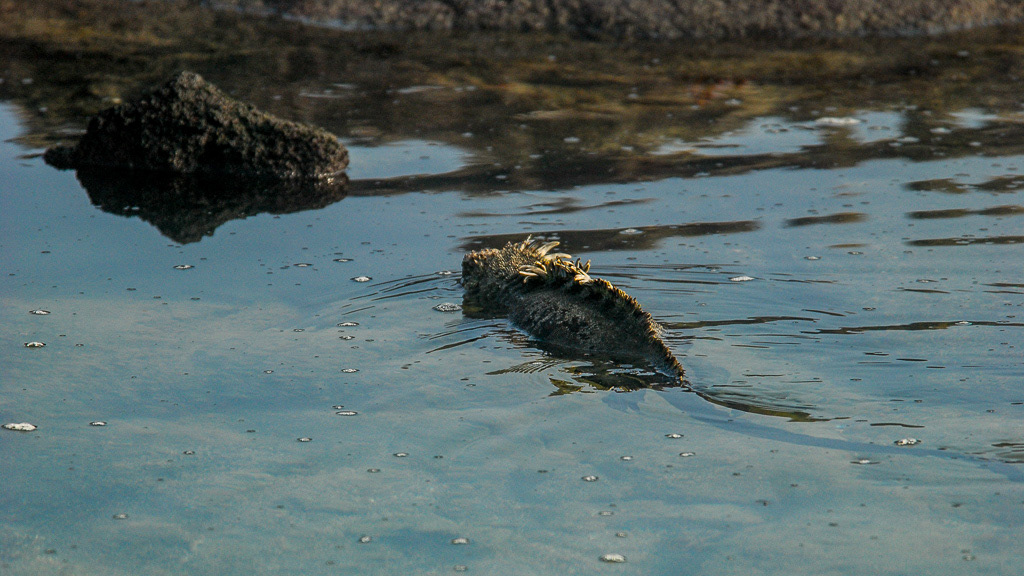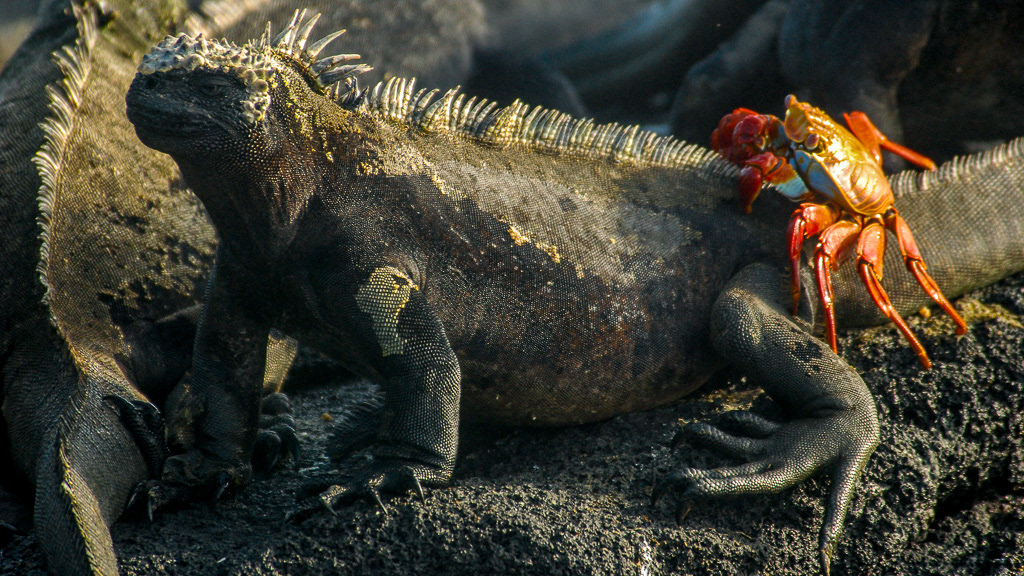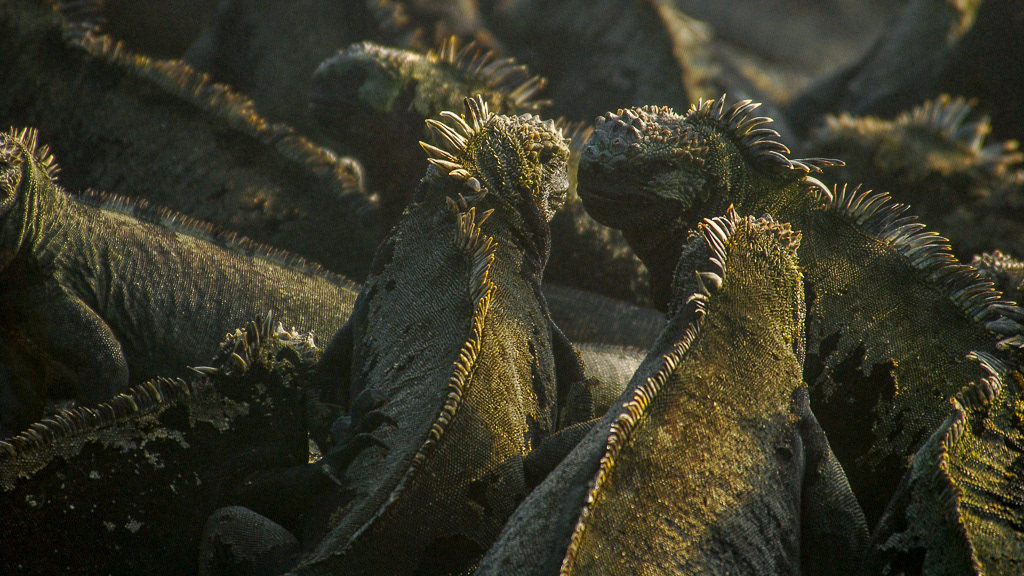 Basking in the first rays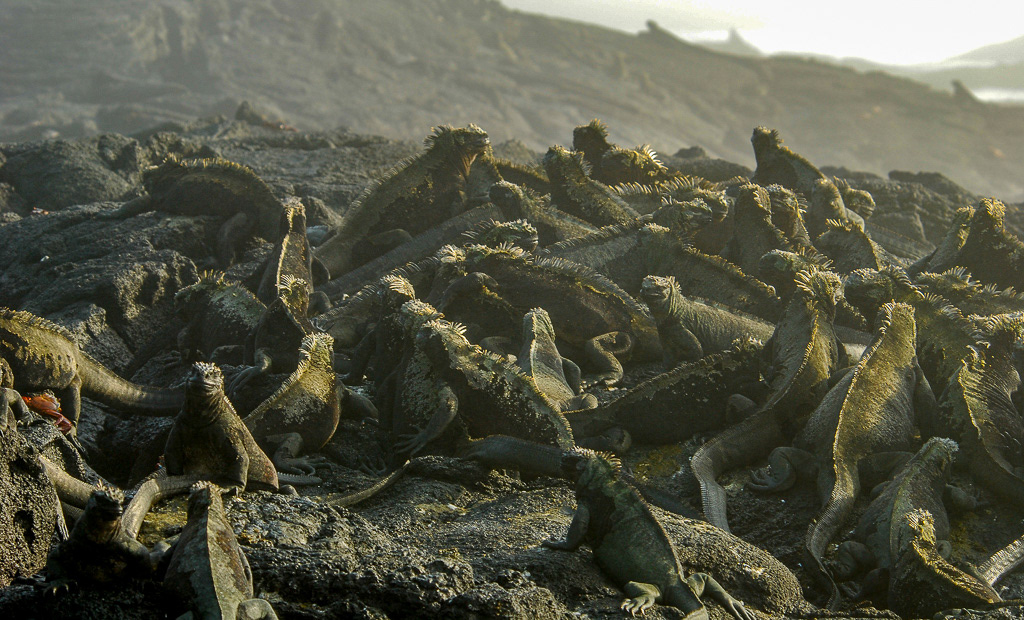 "Let me tell you a secret !"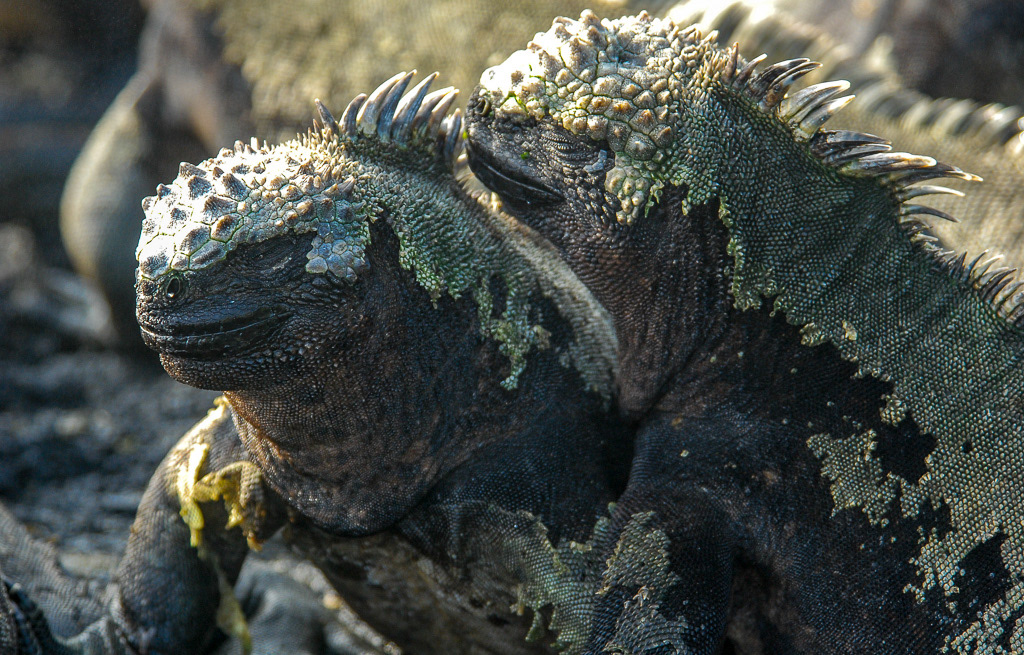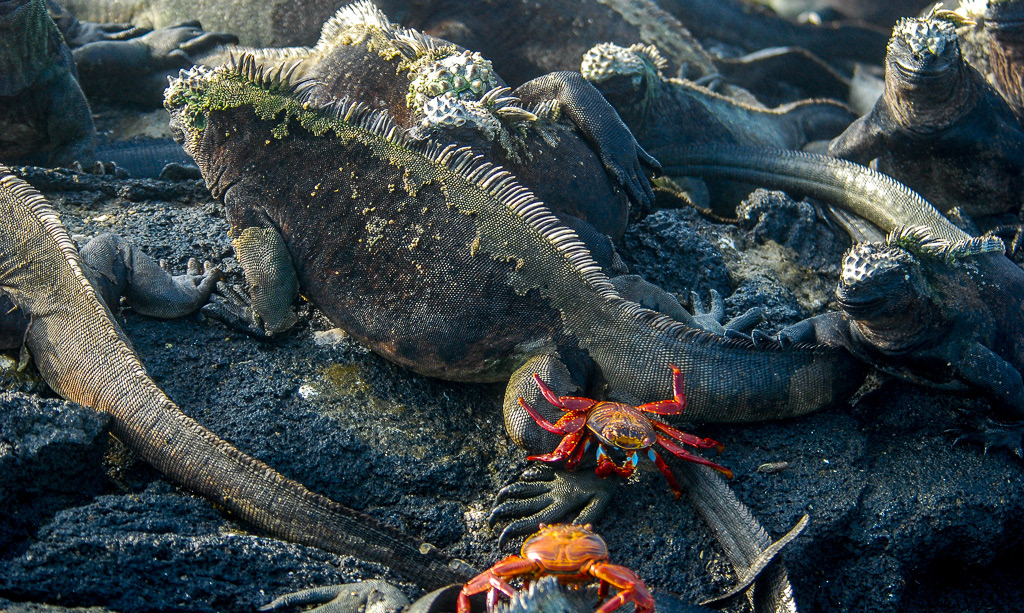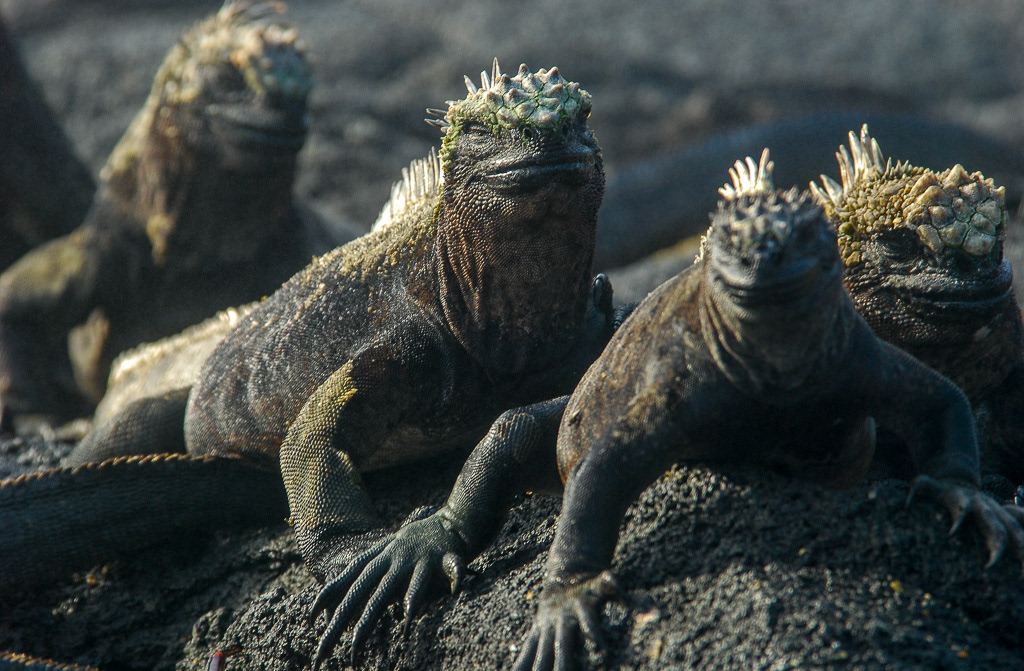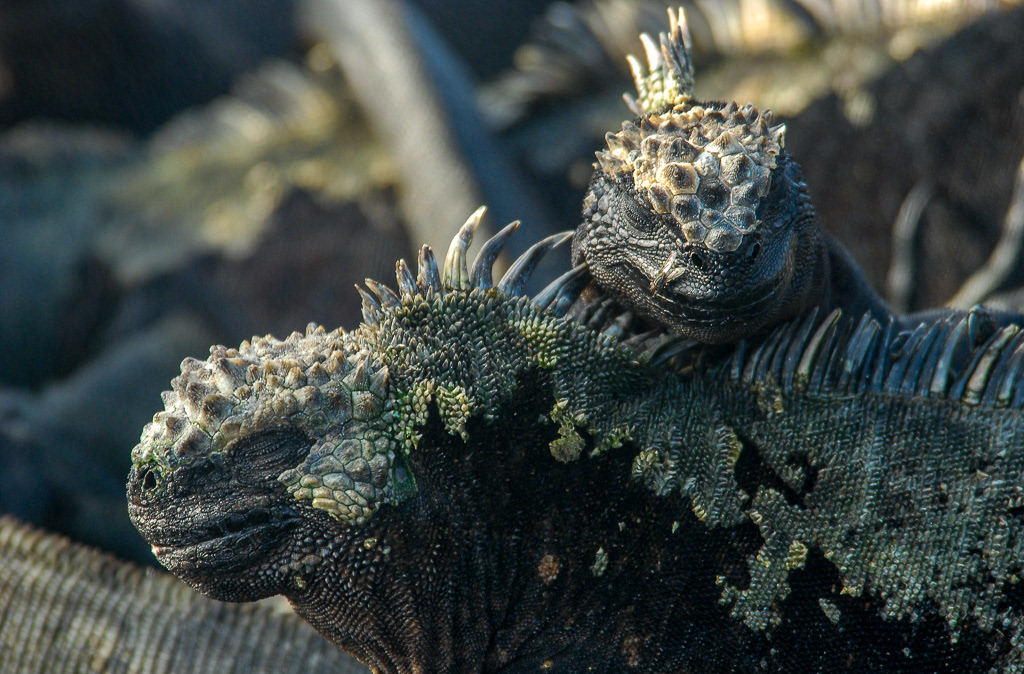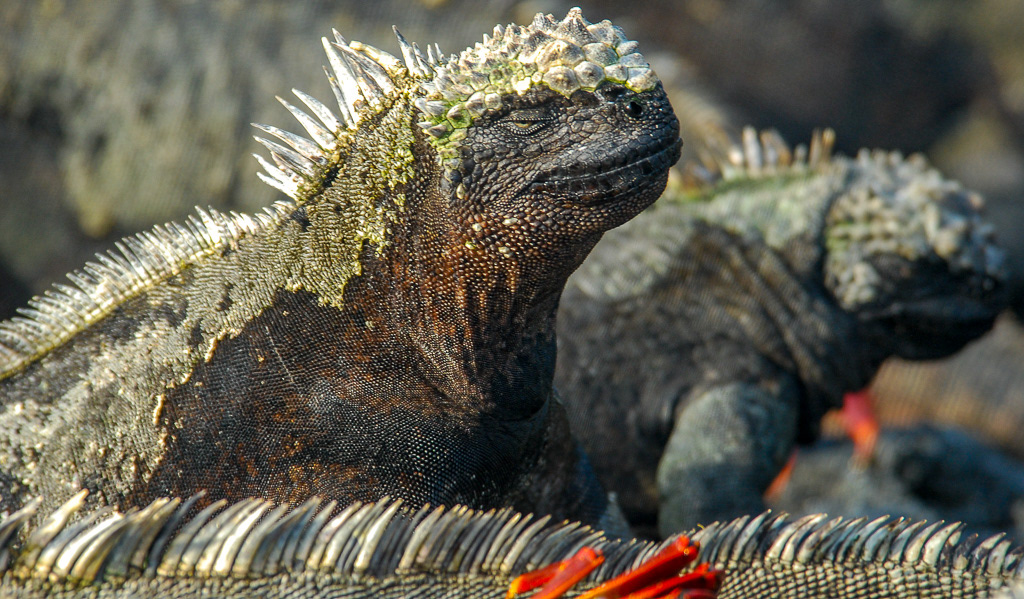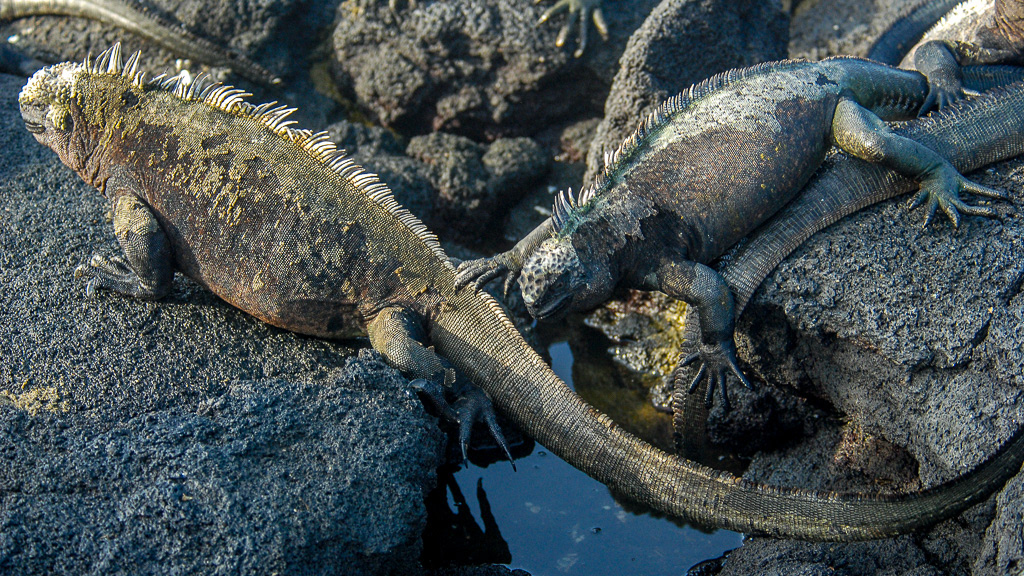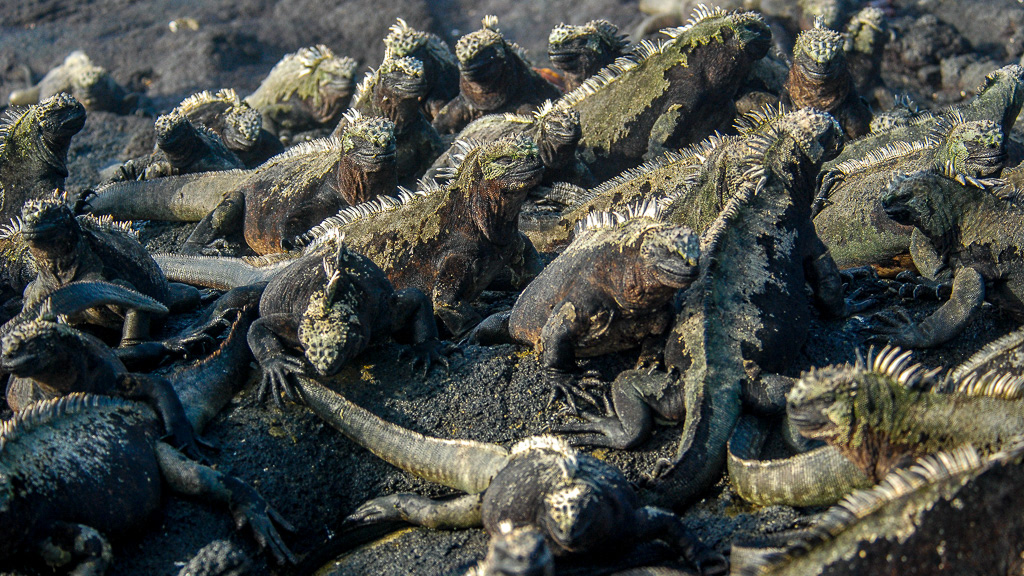 "Do you think she is tasty ?"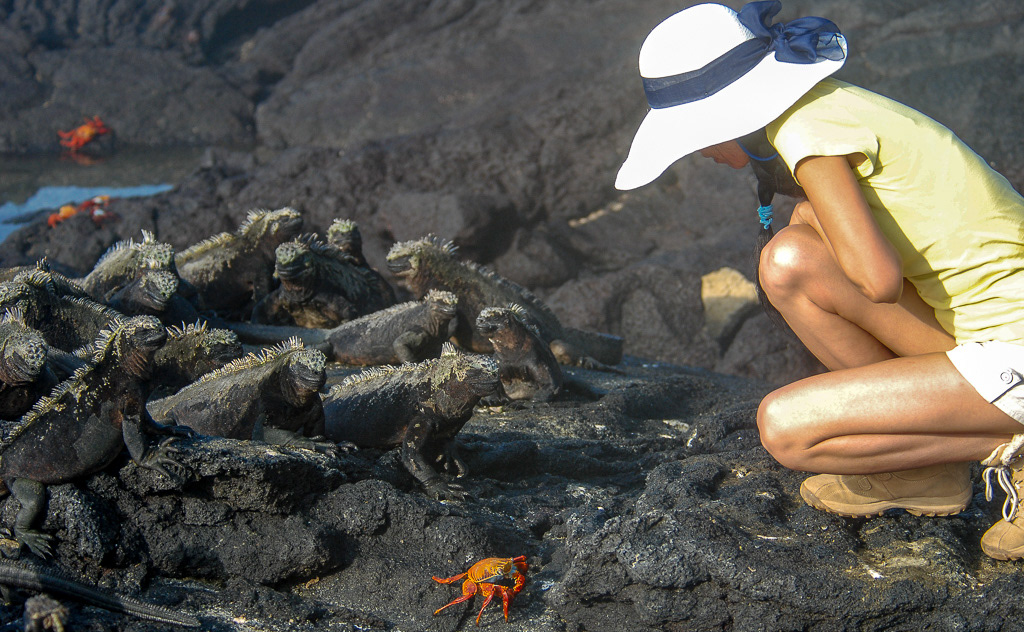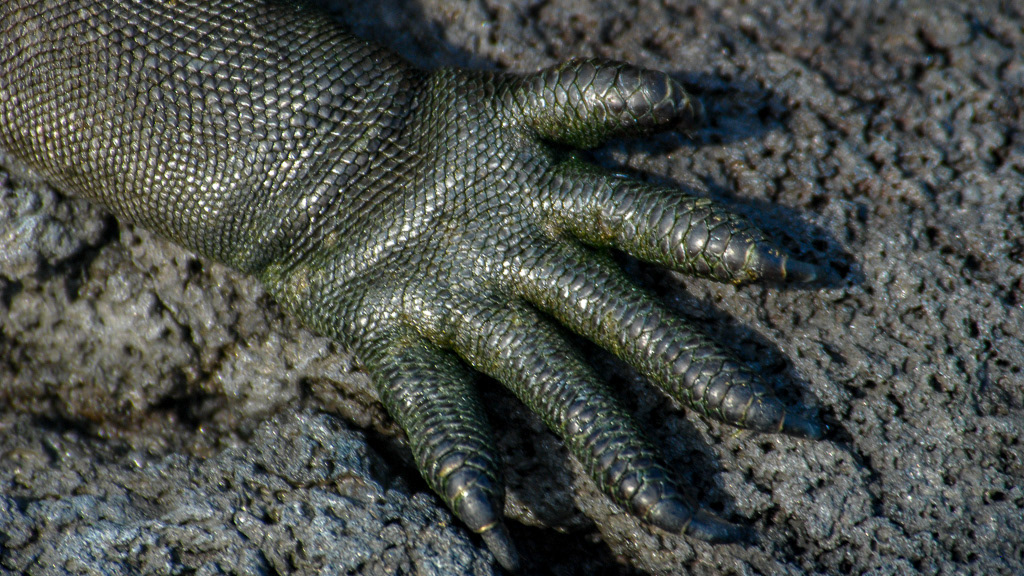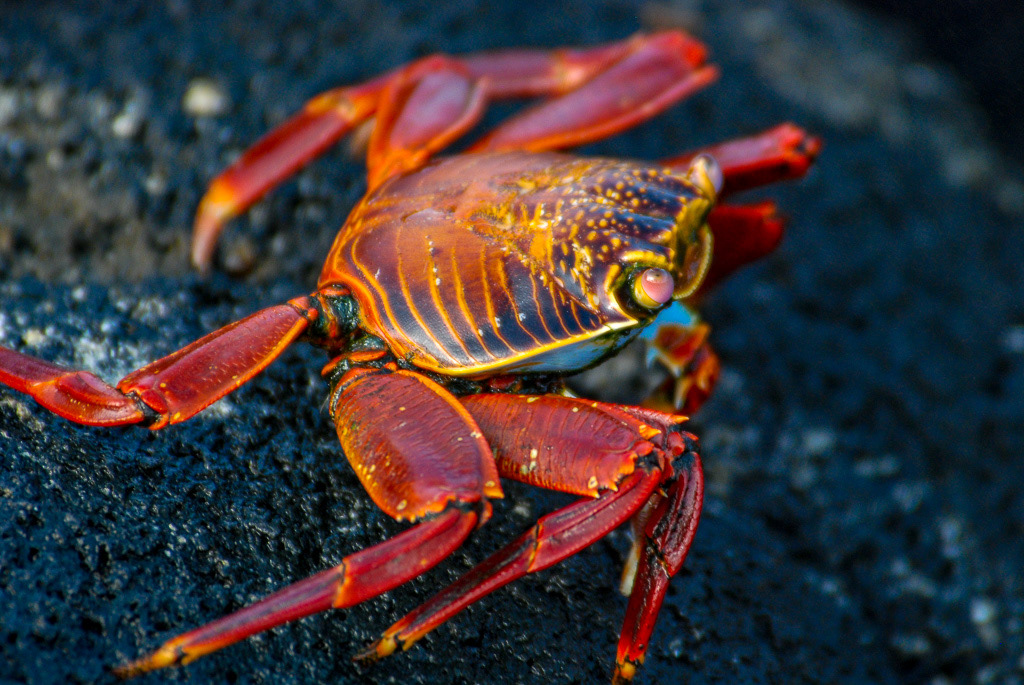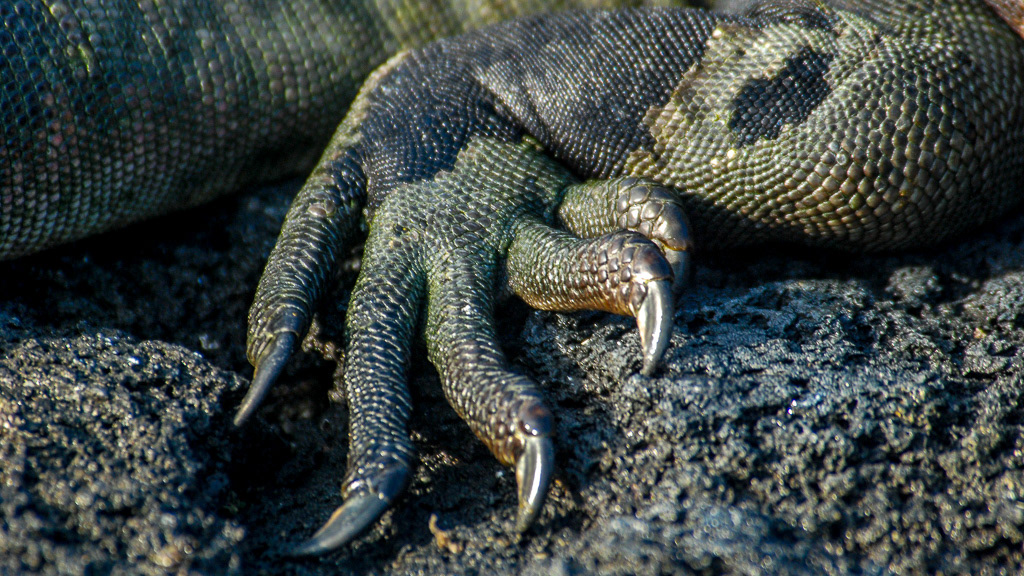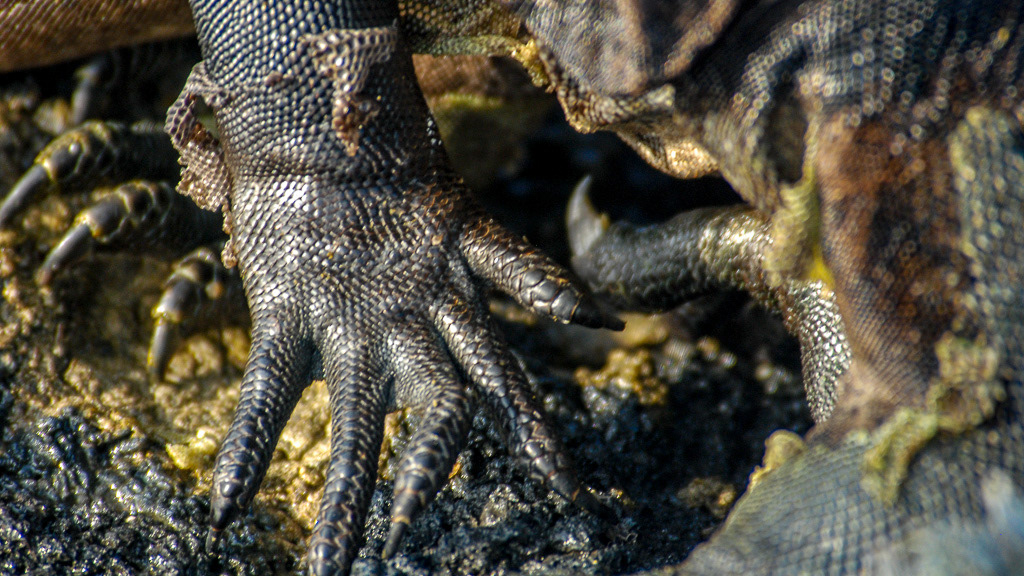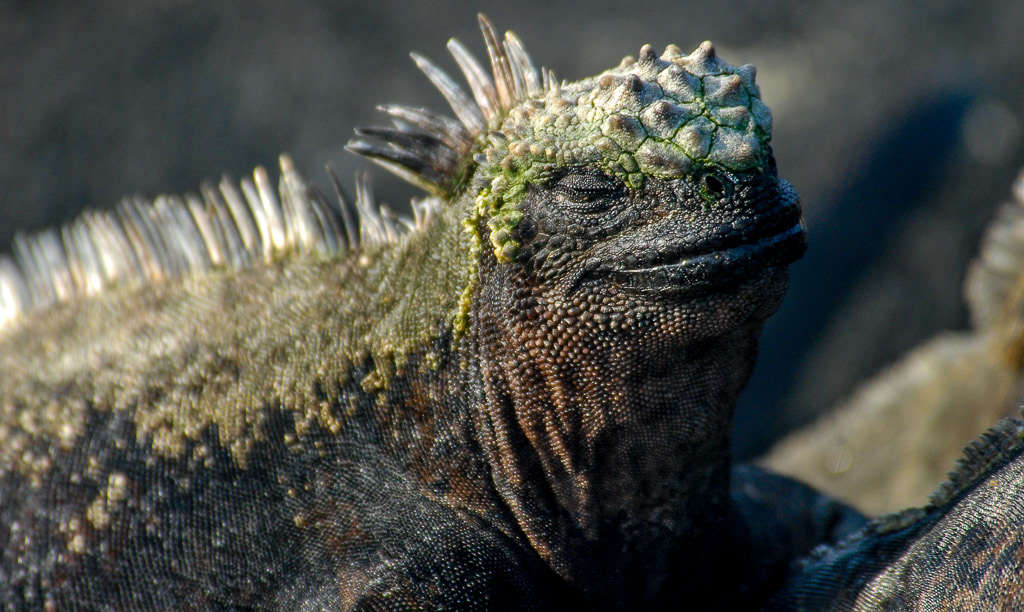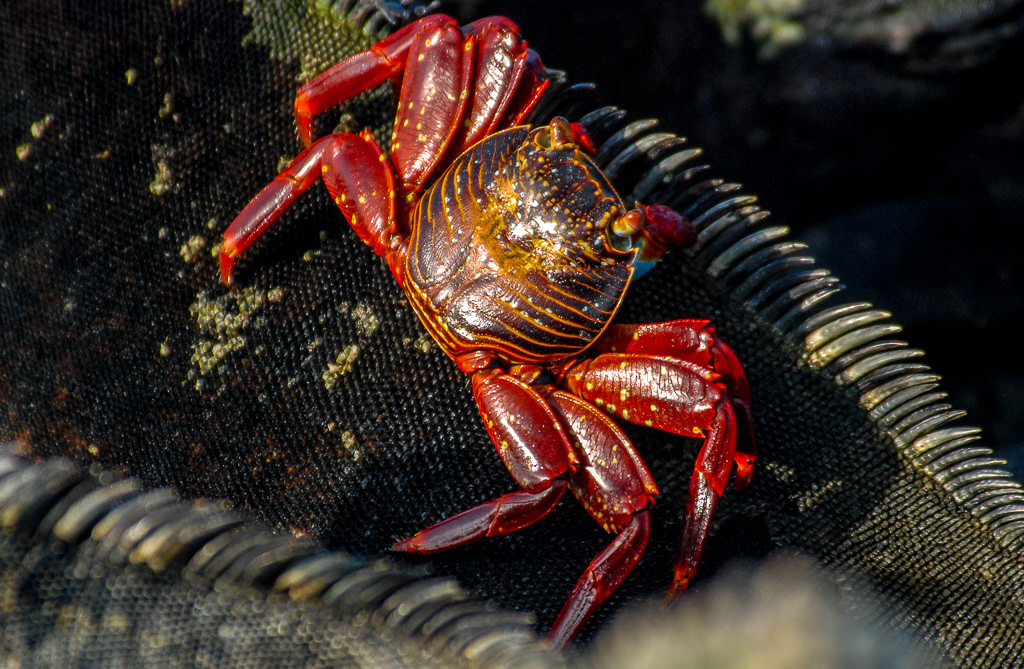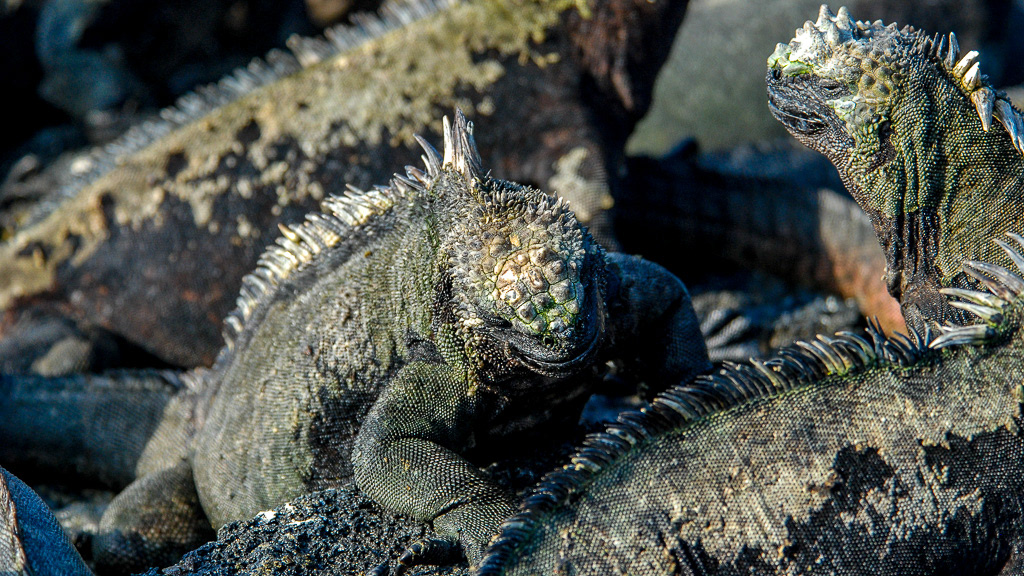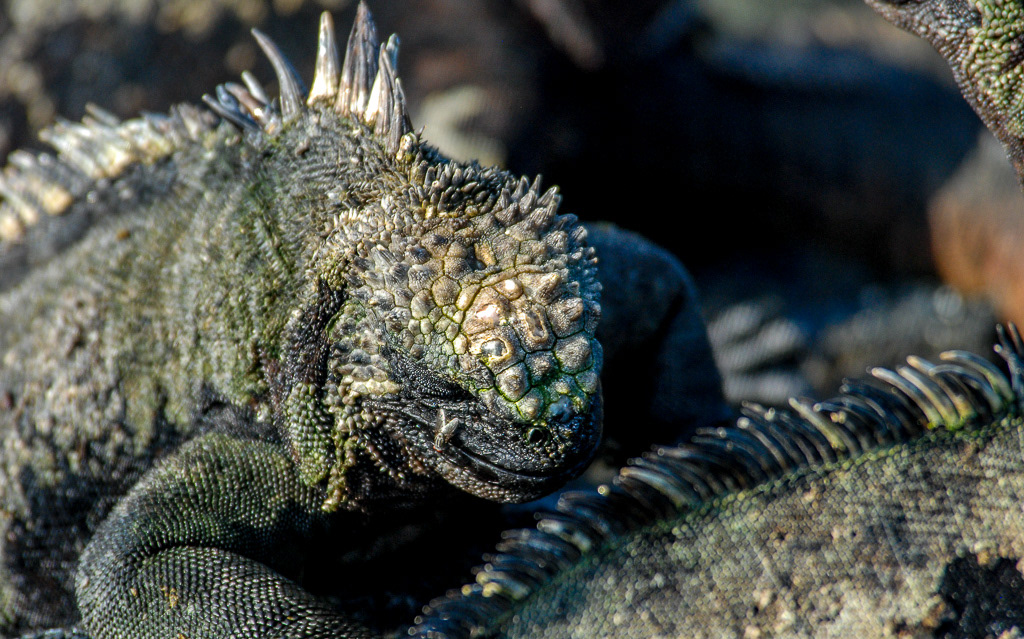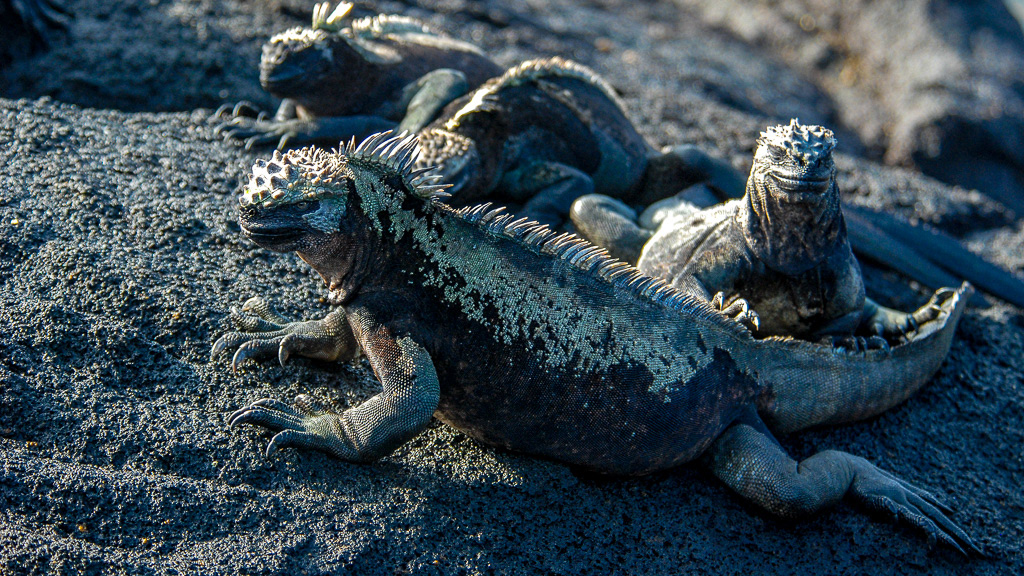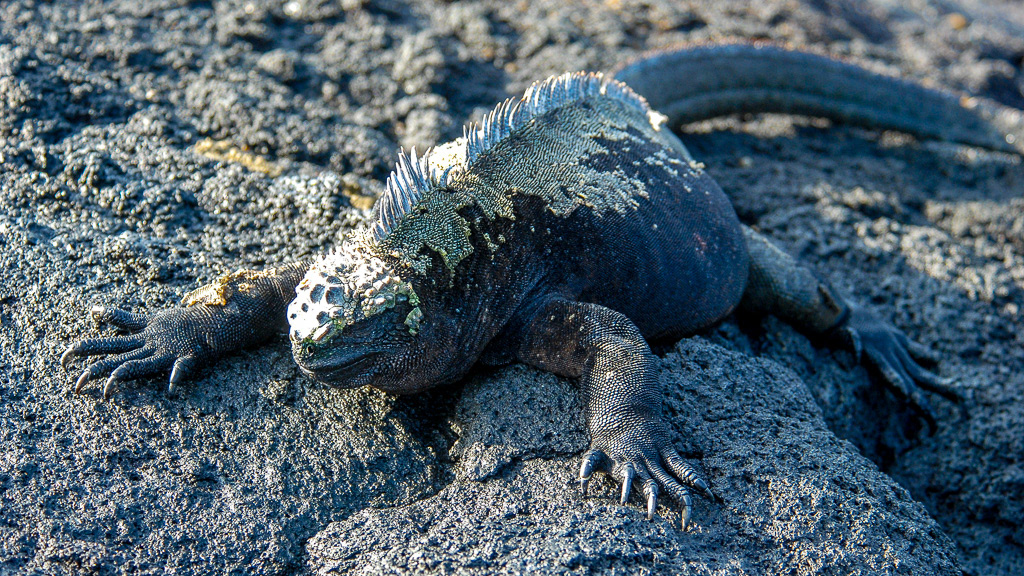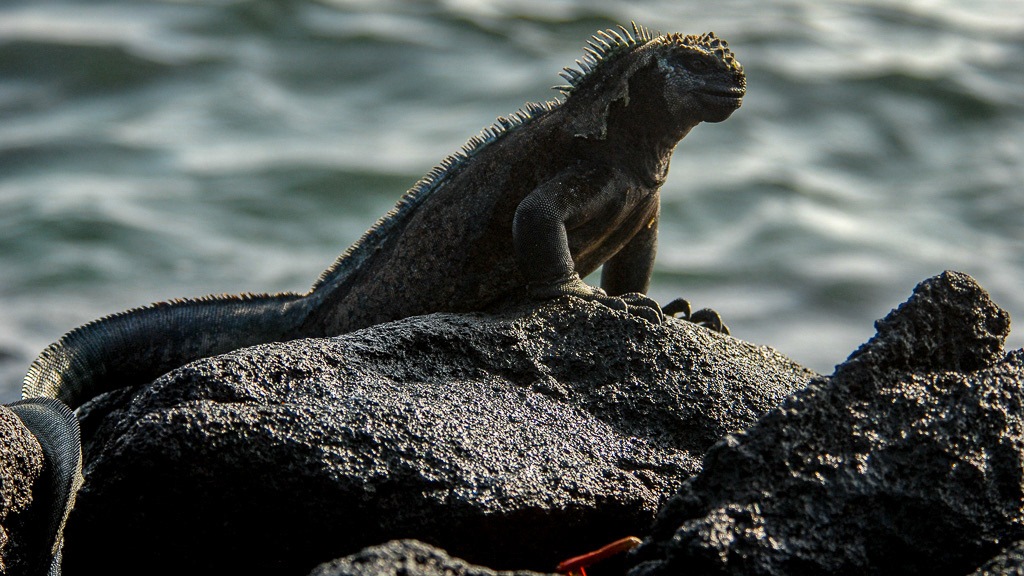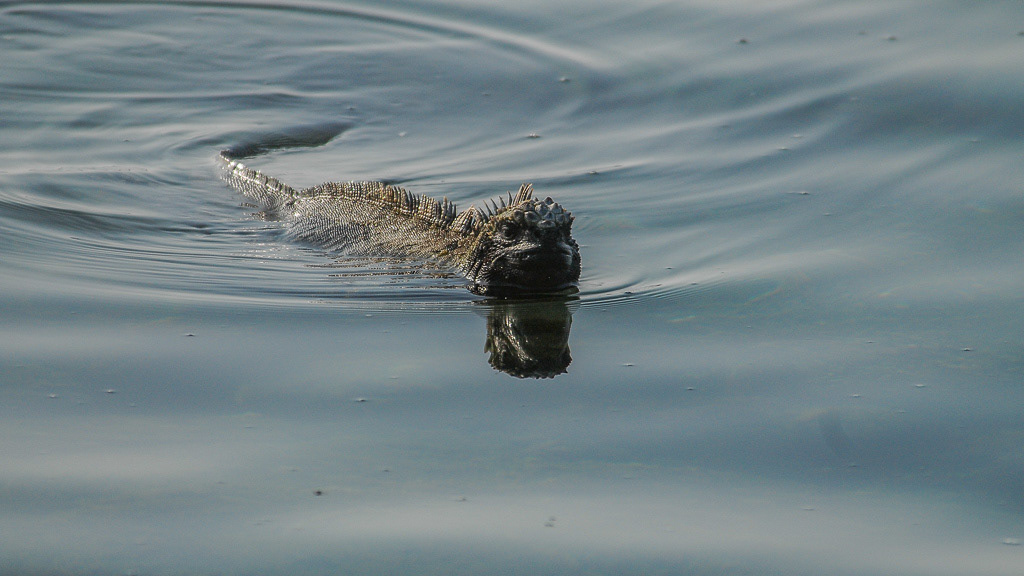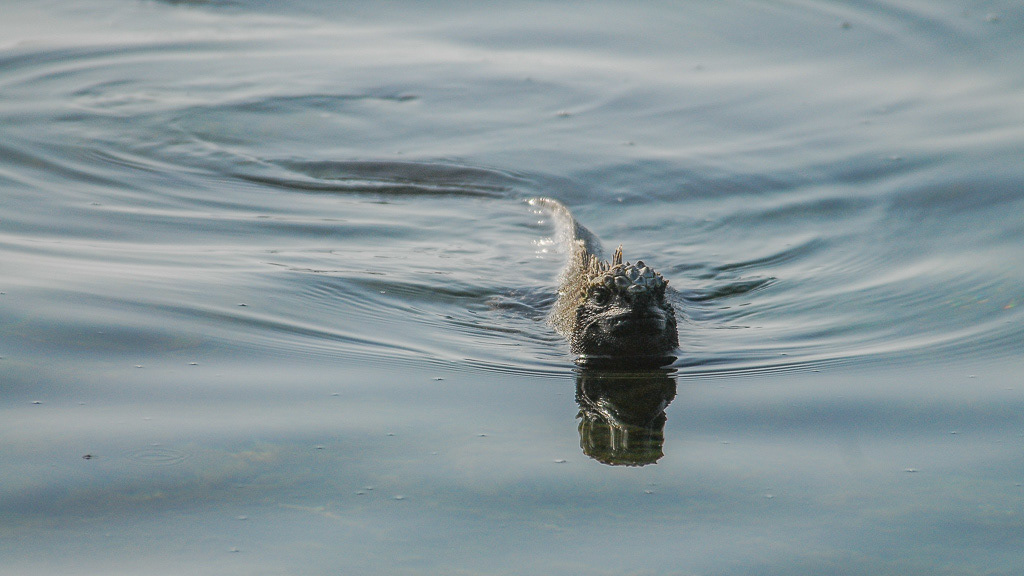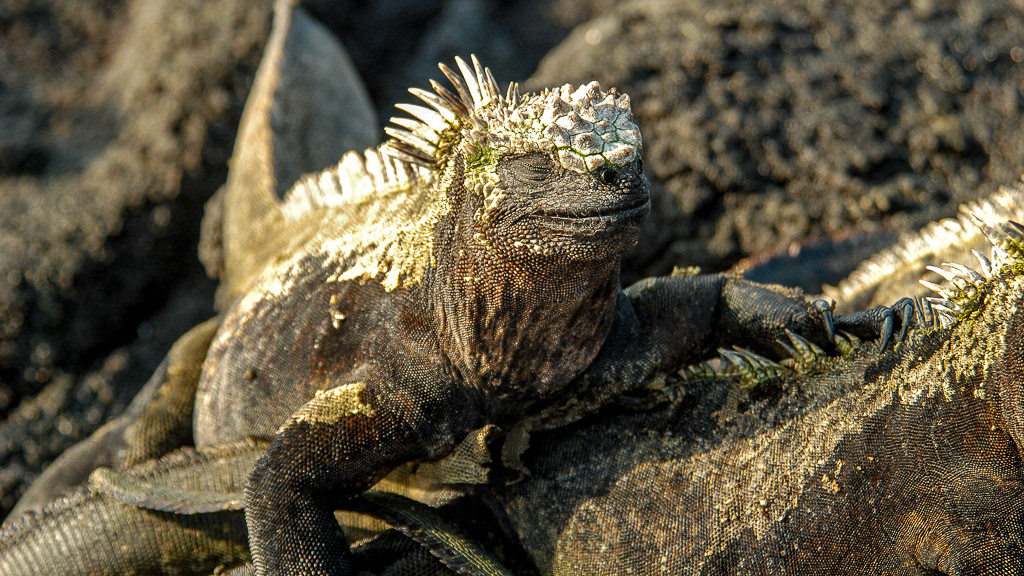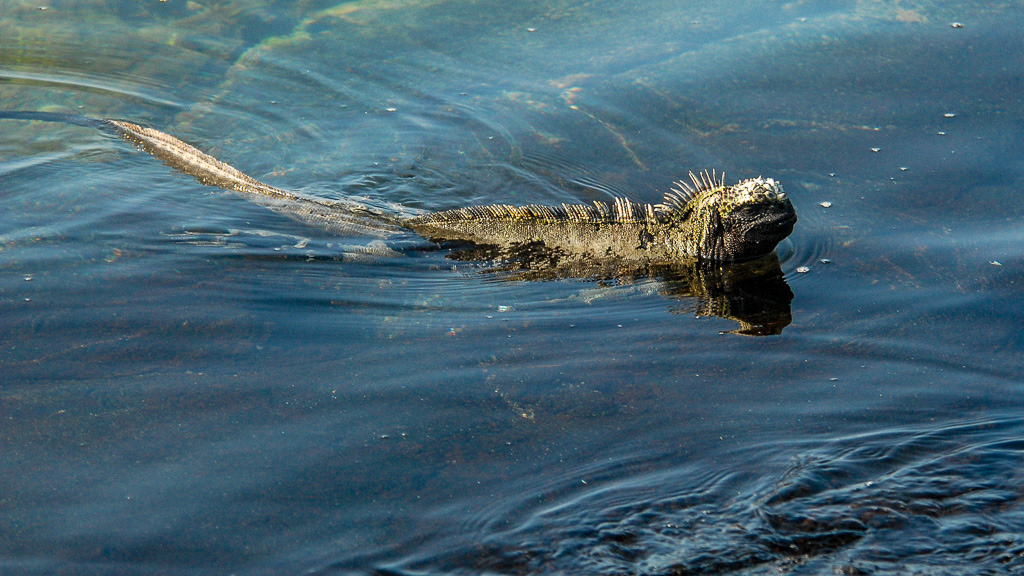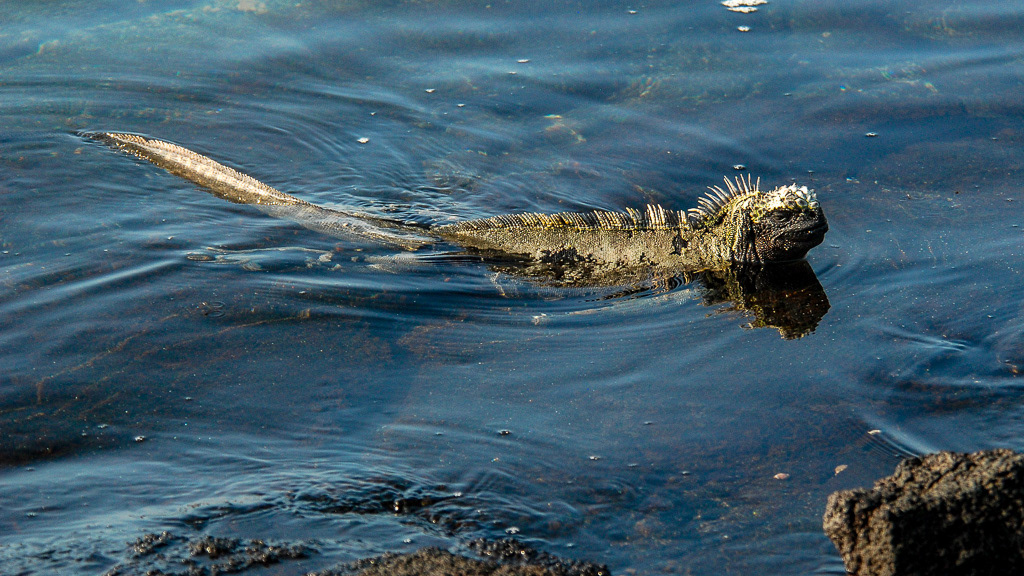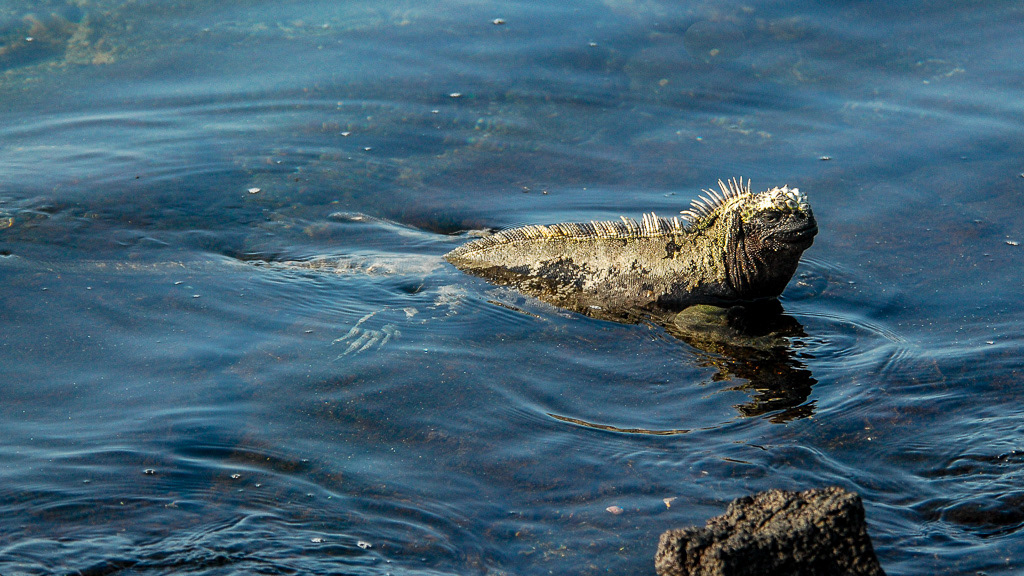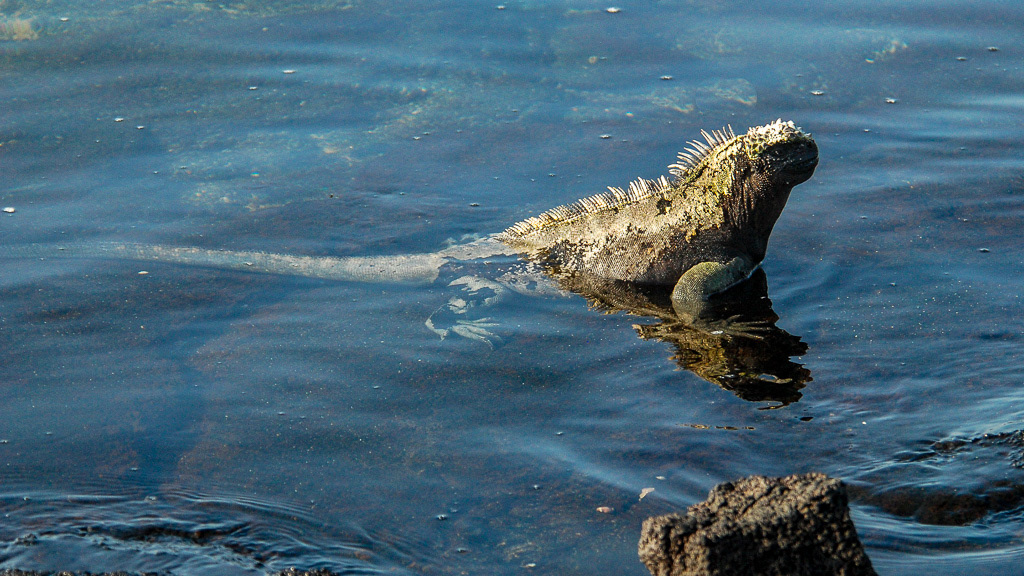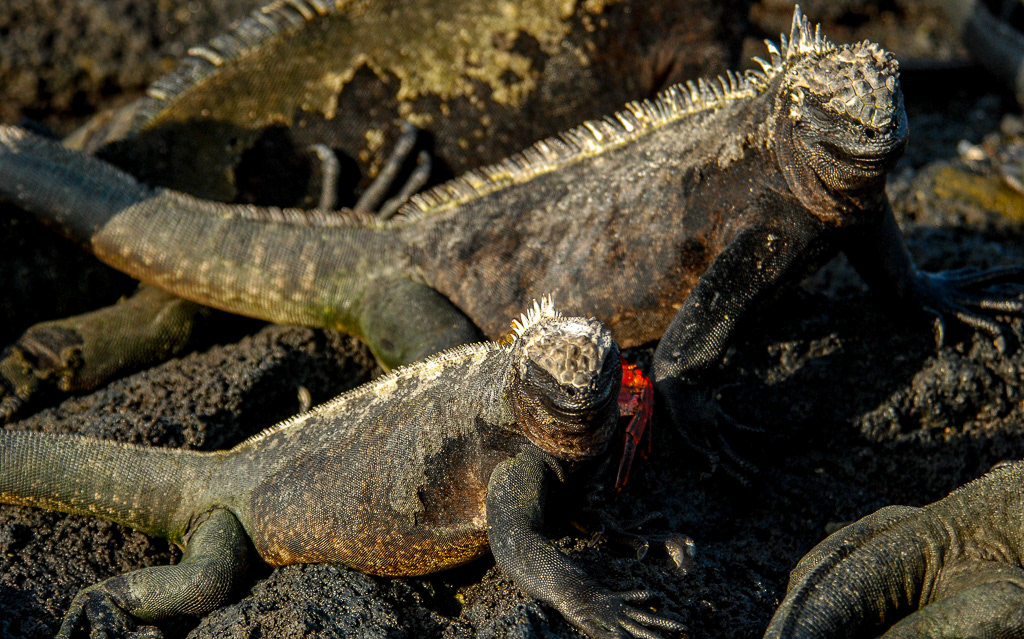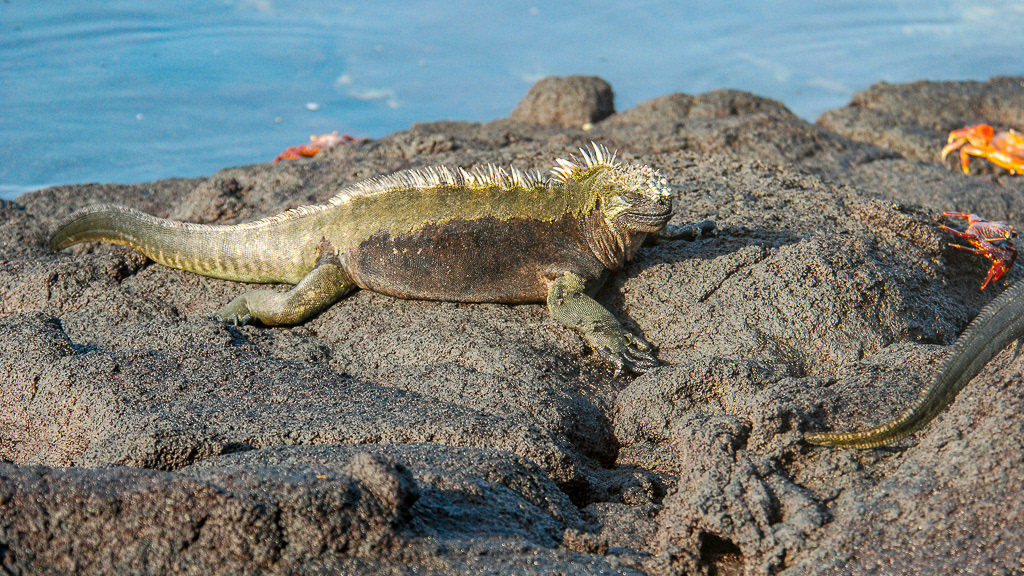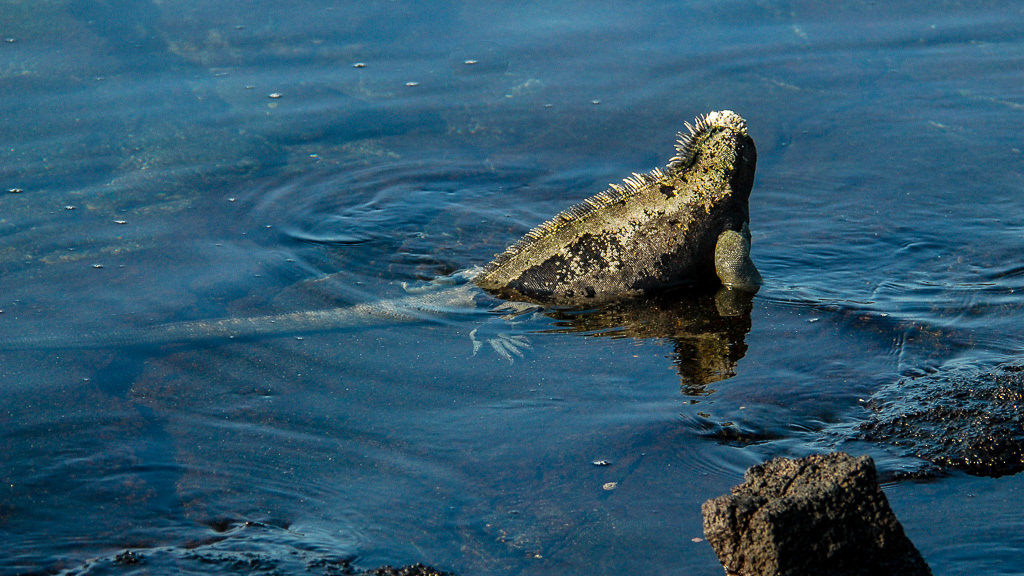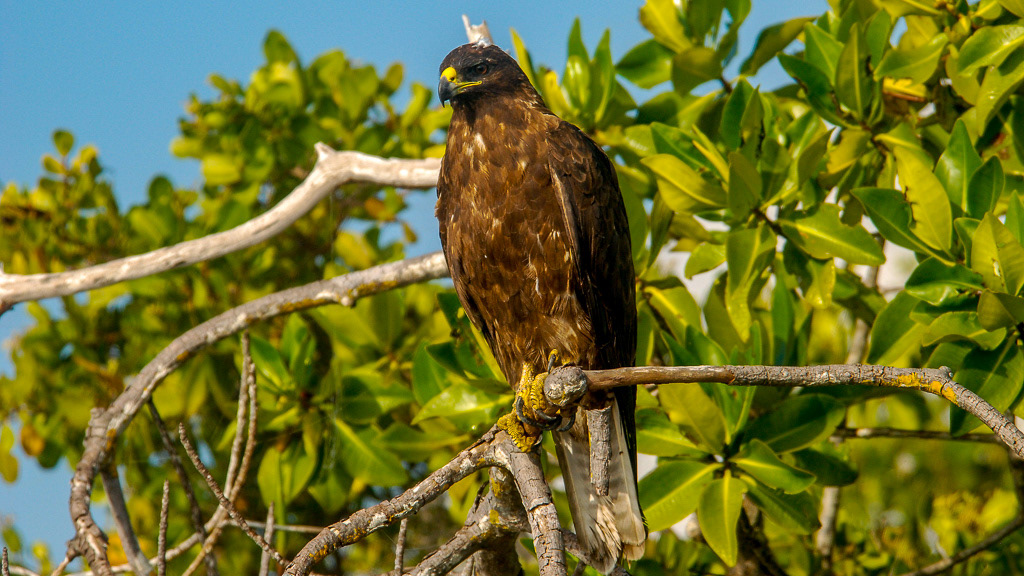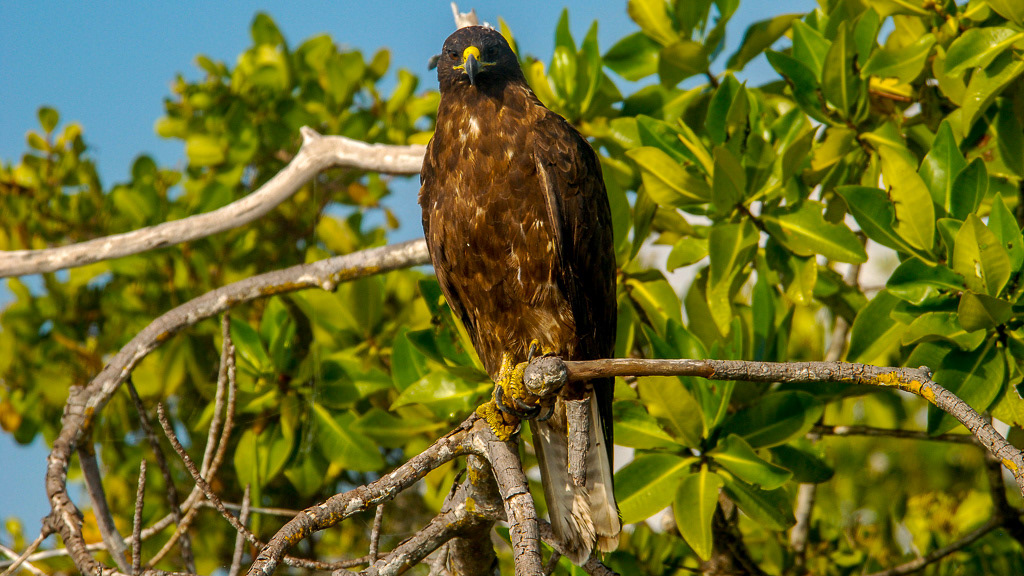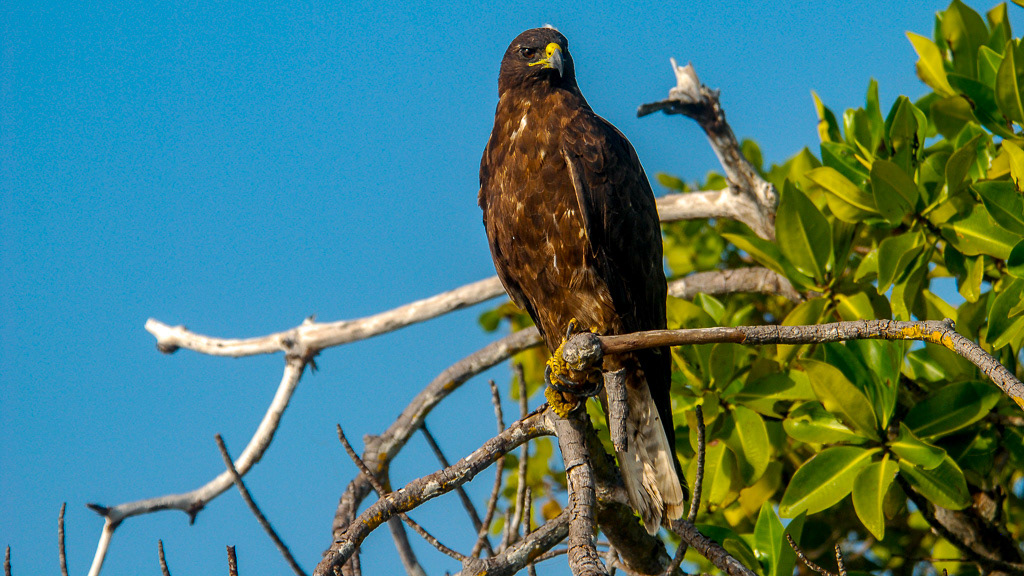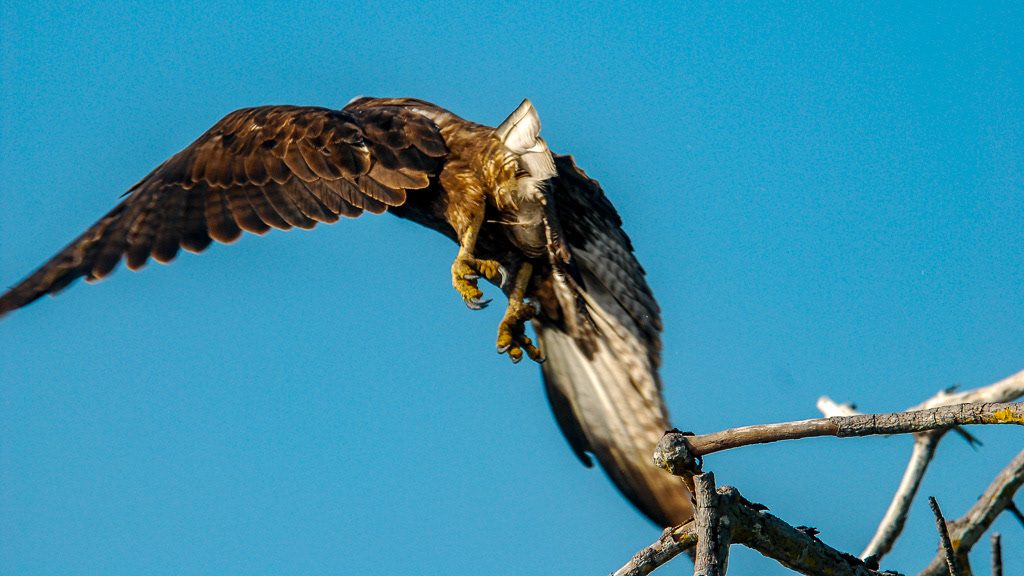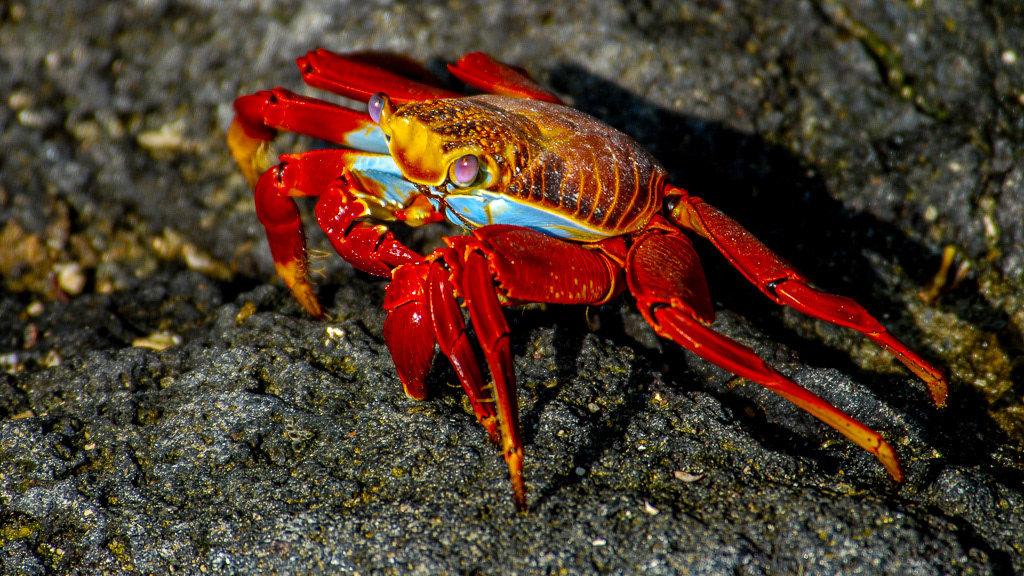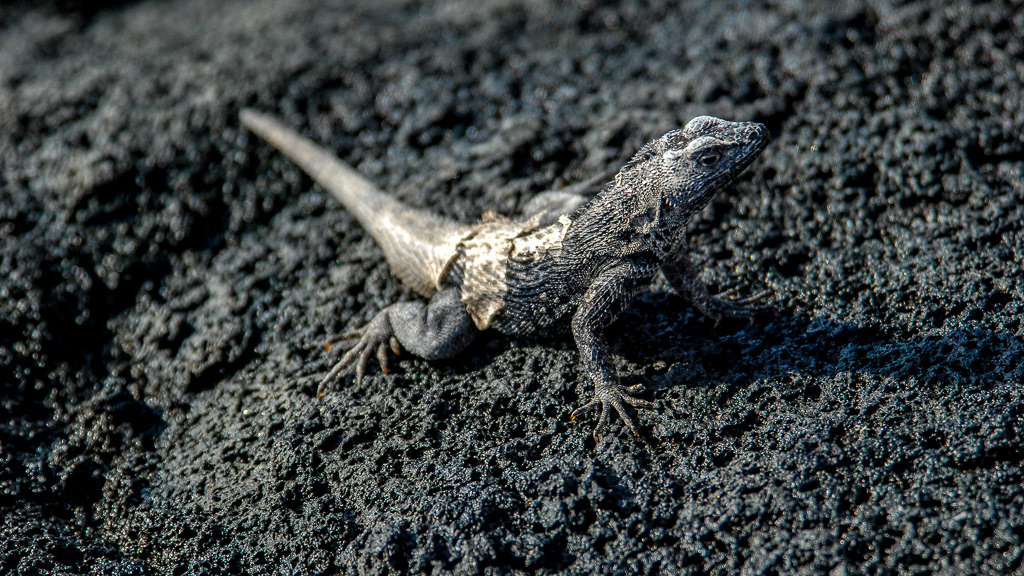 "Don't look at me with those eyes !"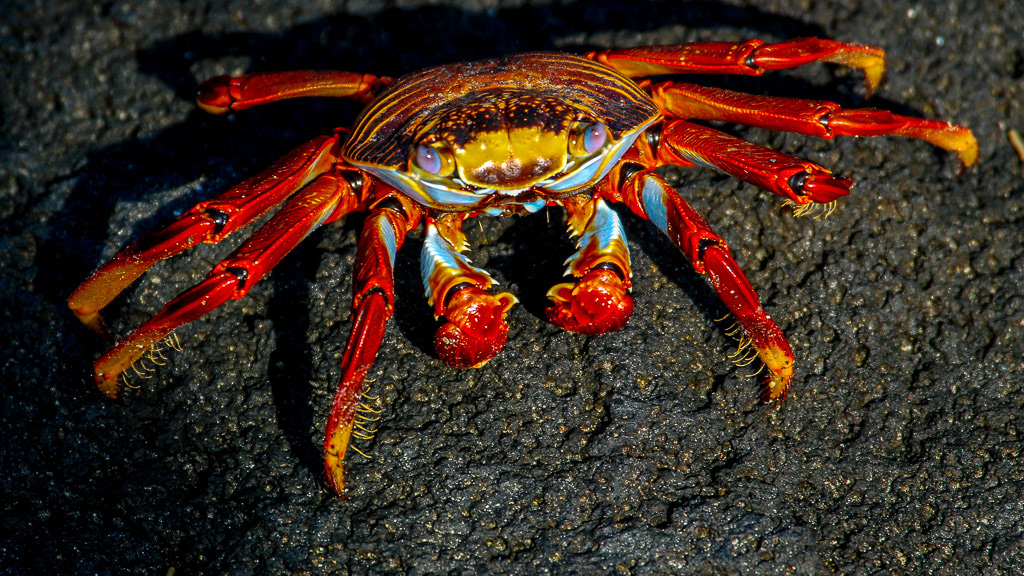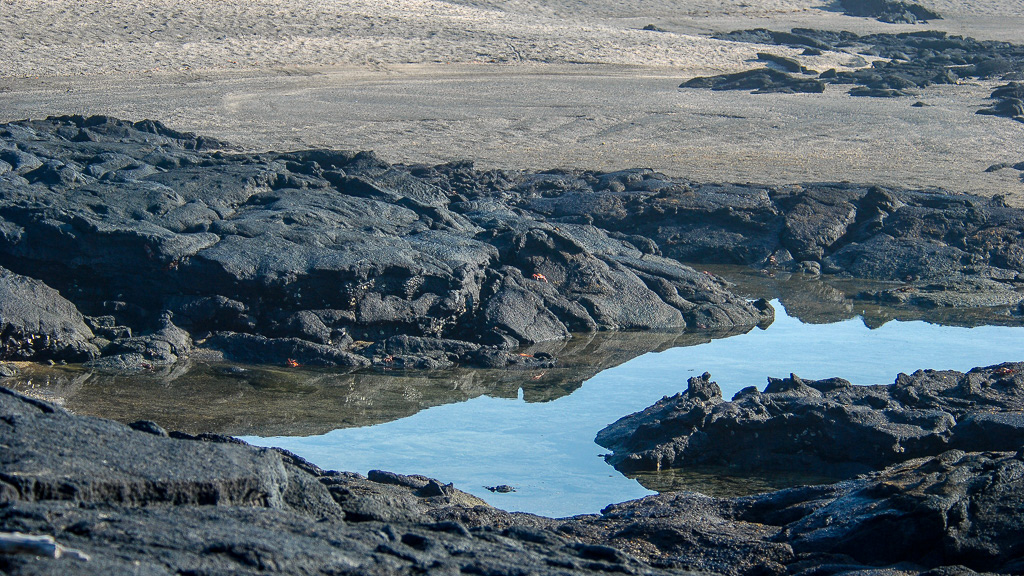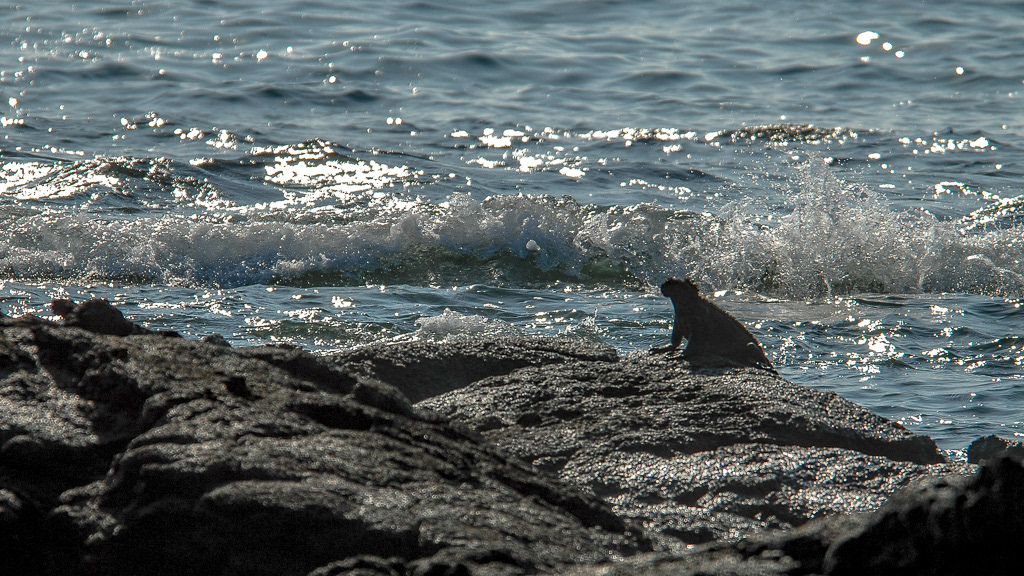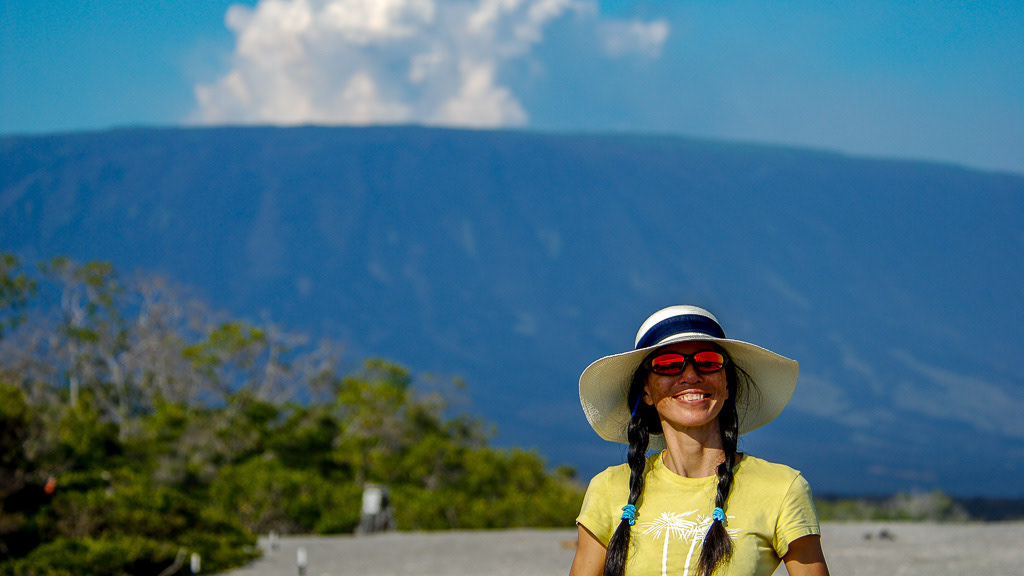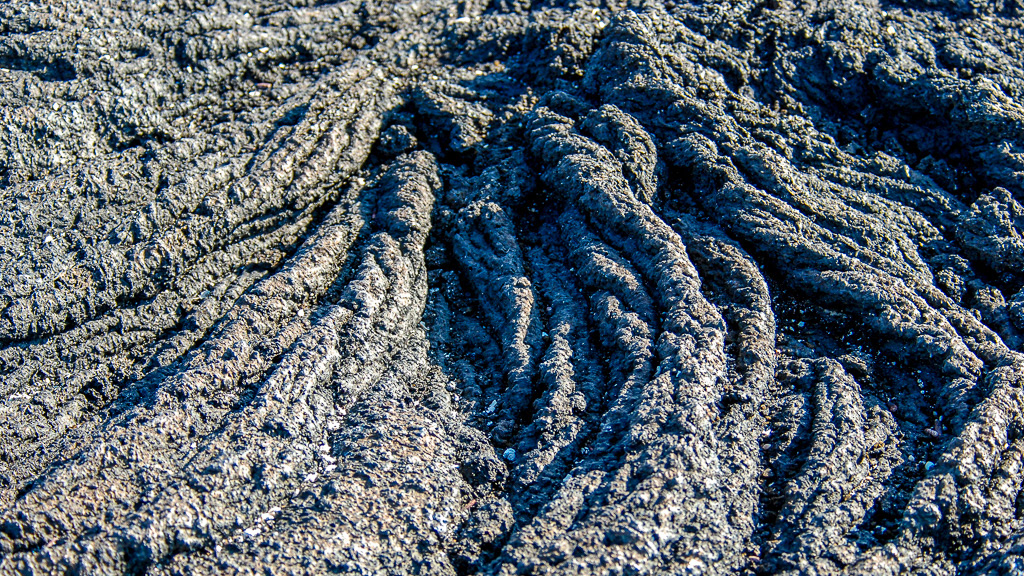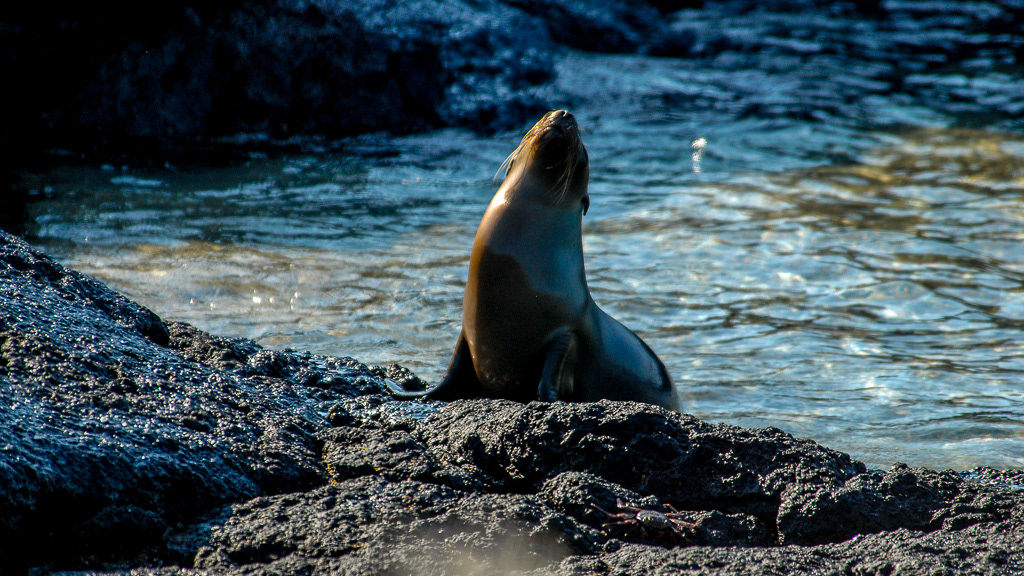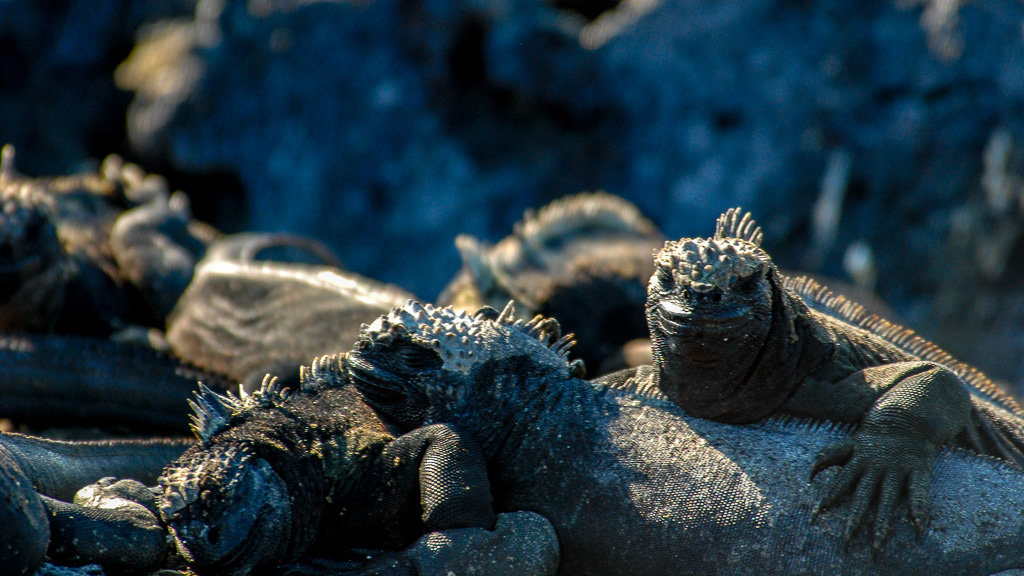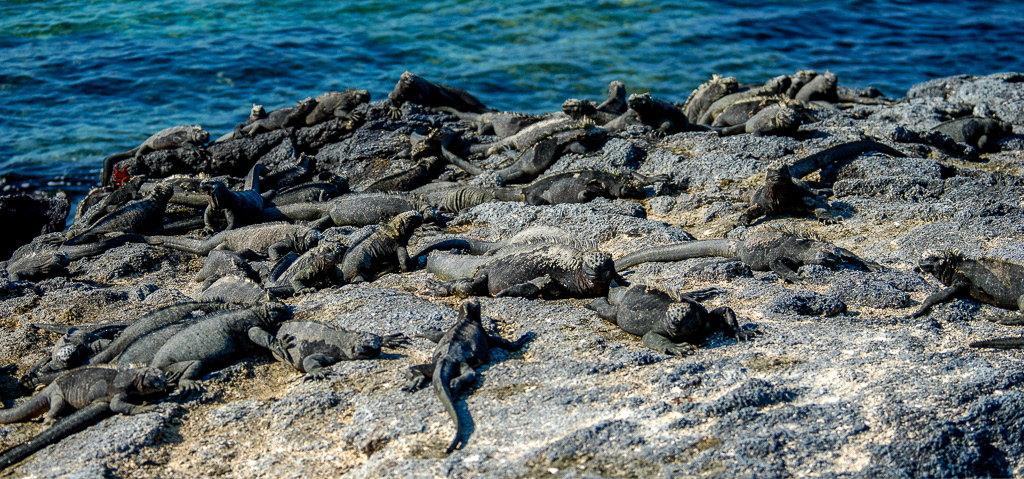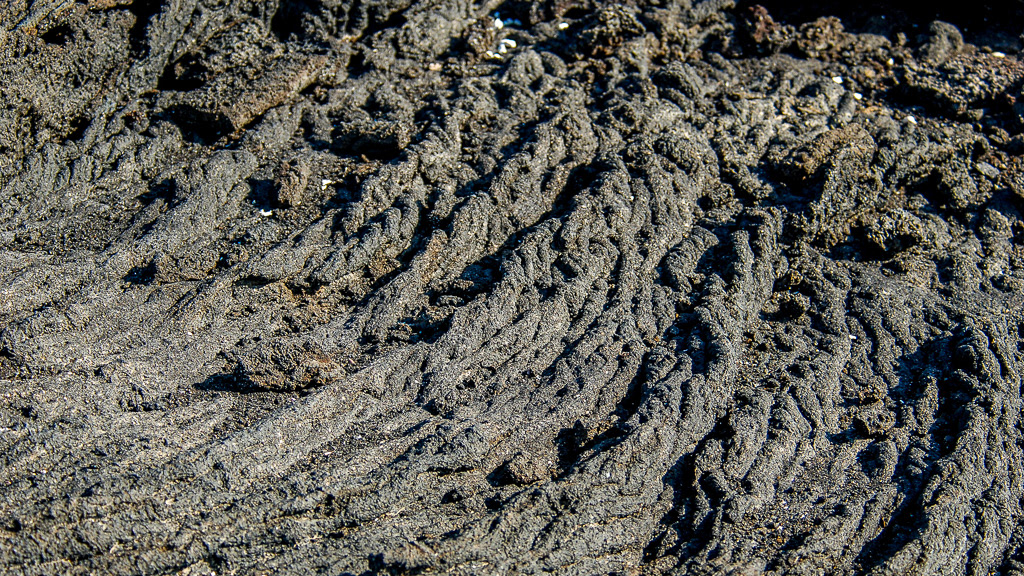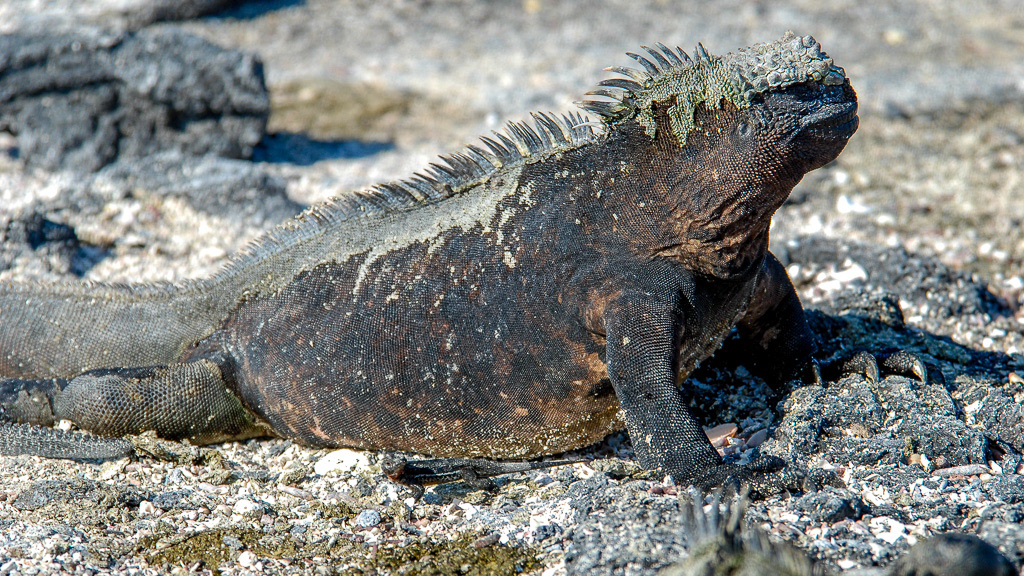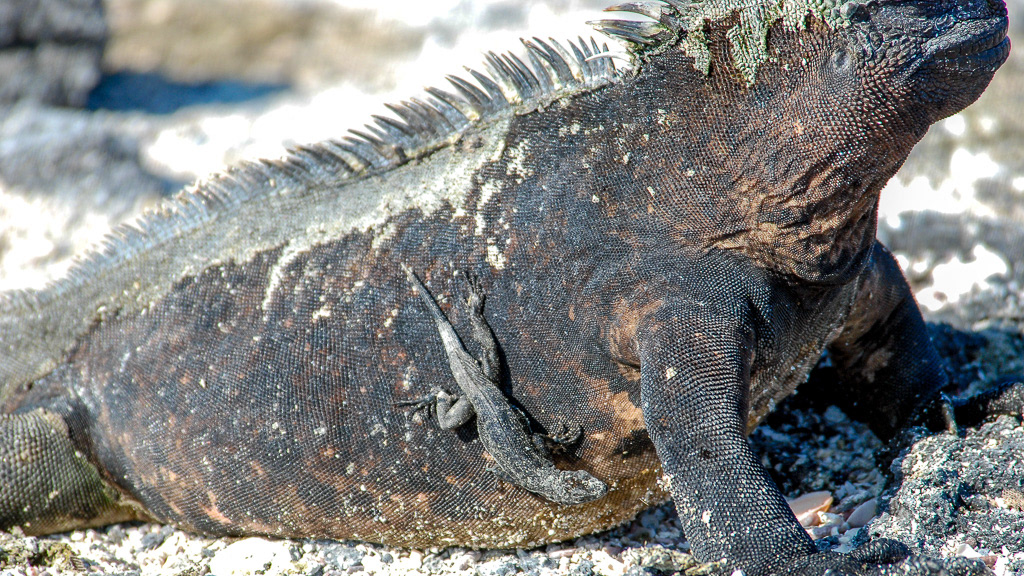 "Great view from up here!"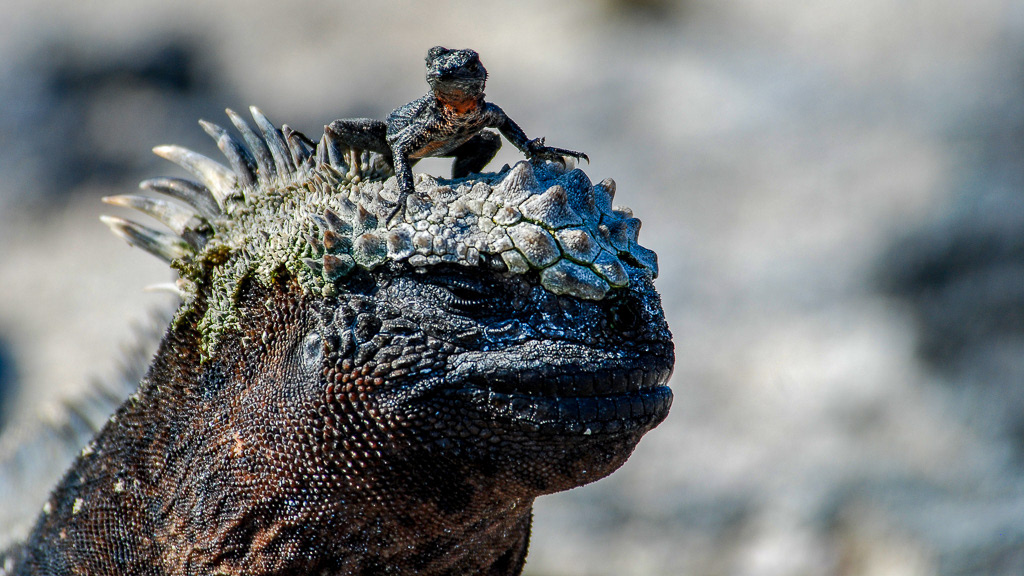 "Does he want some petting ?"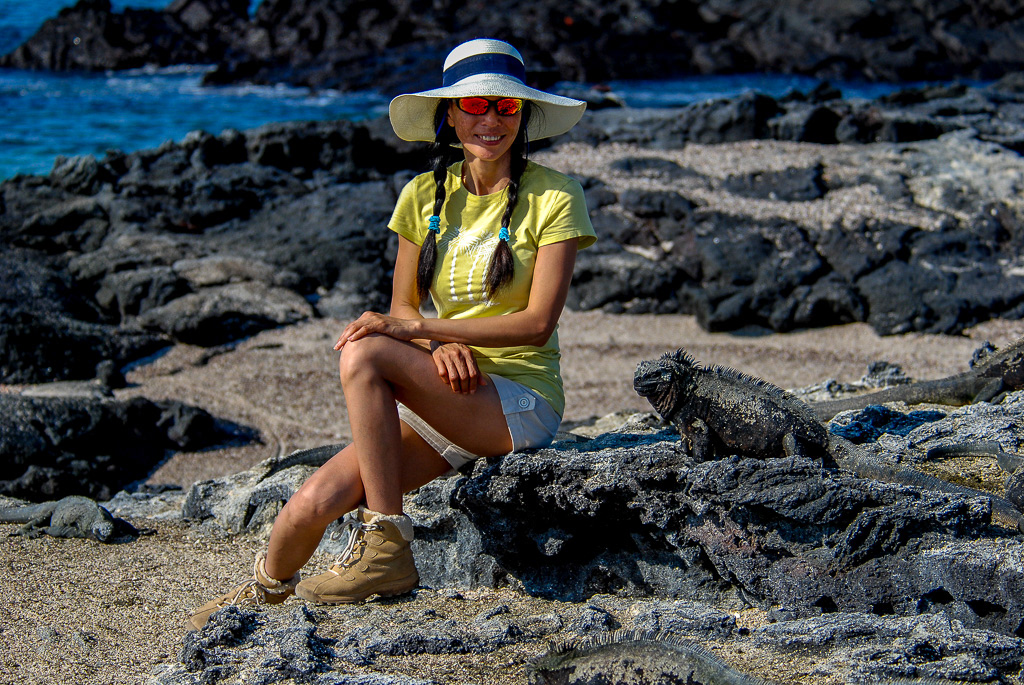 Flightless cormorants nesting
A gift of nesting seaweed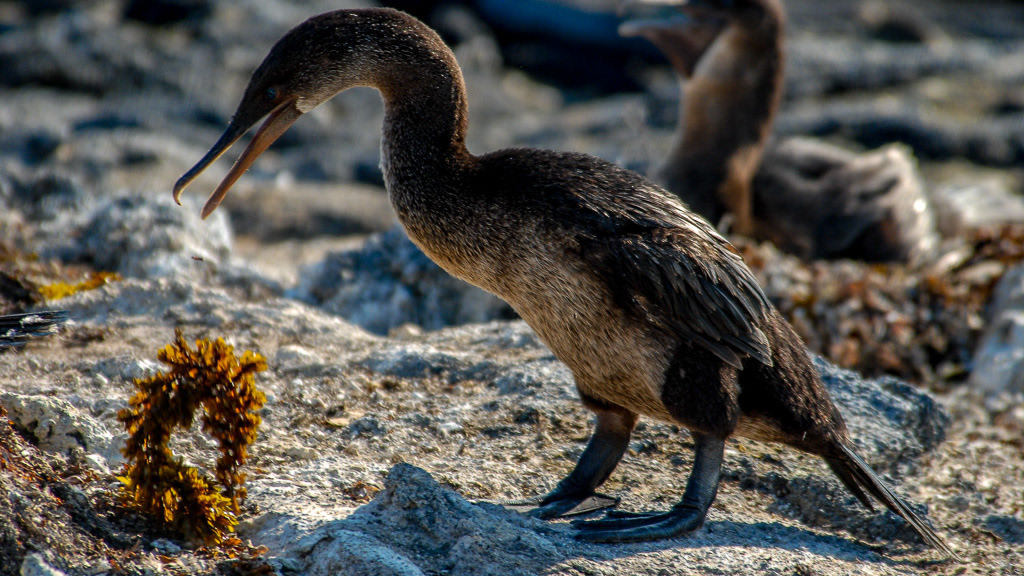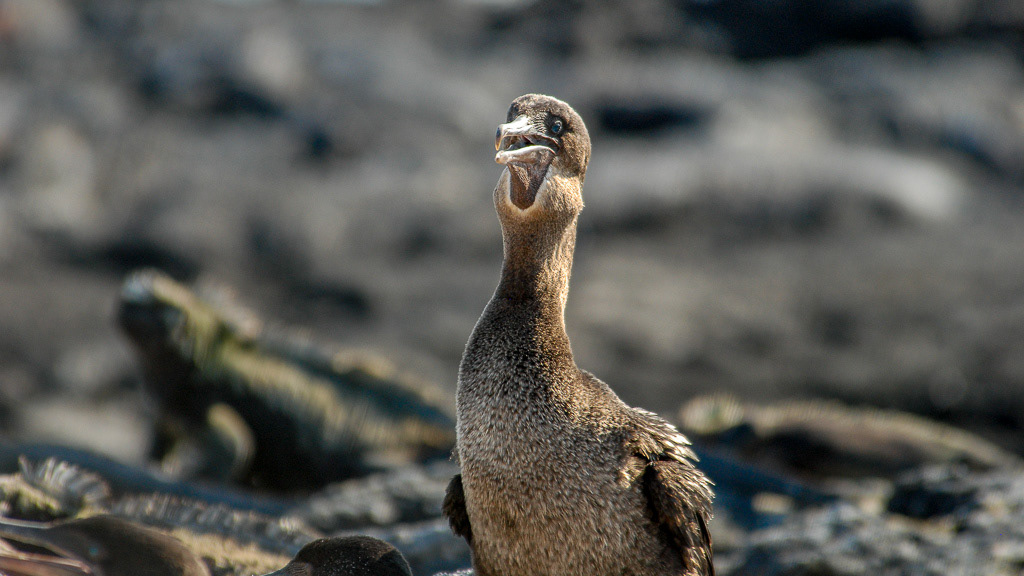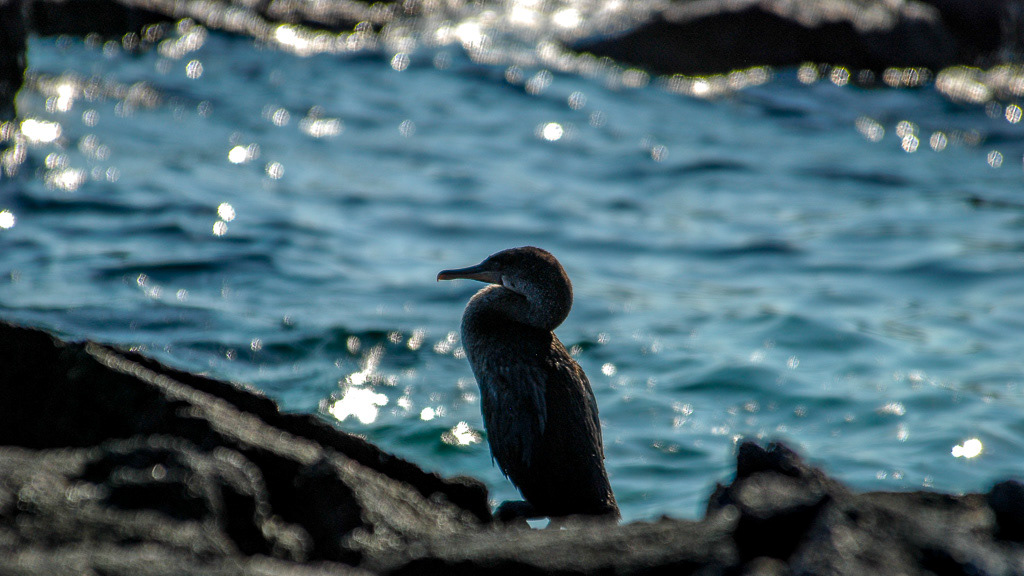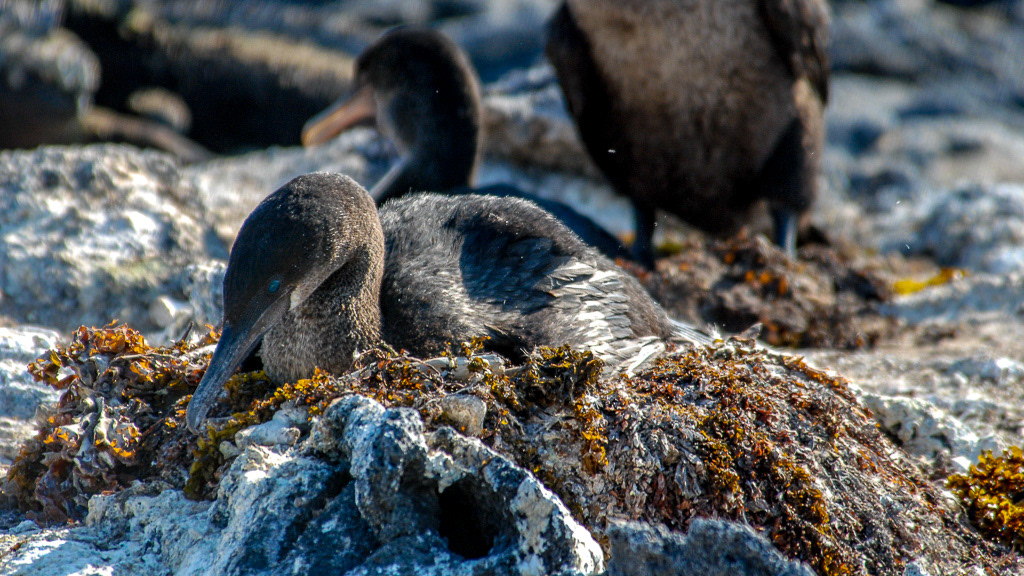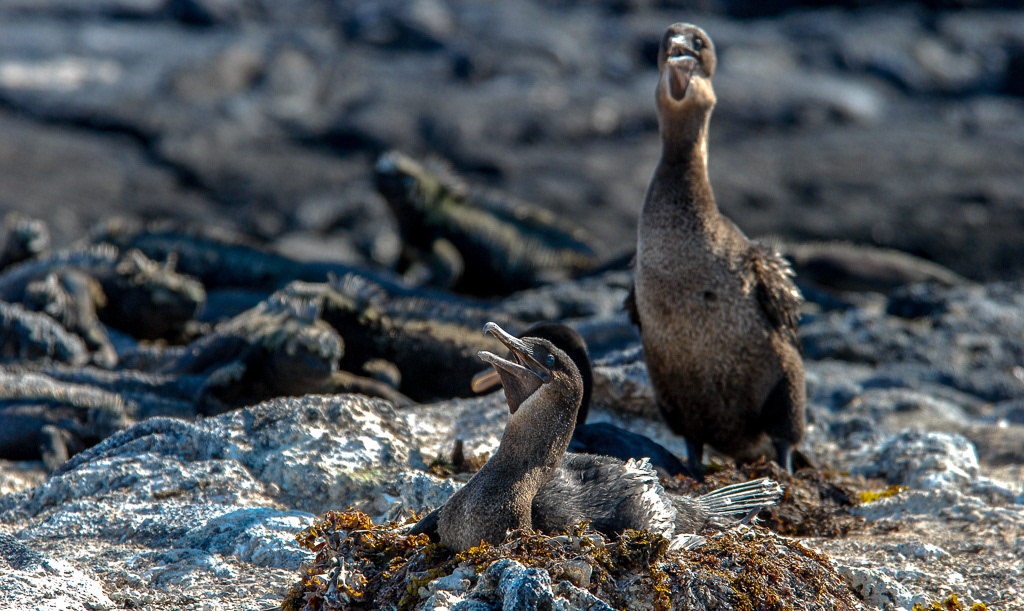 Protecting the eggs from the sun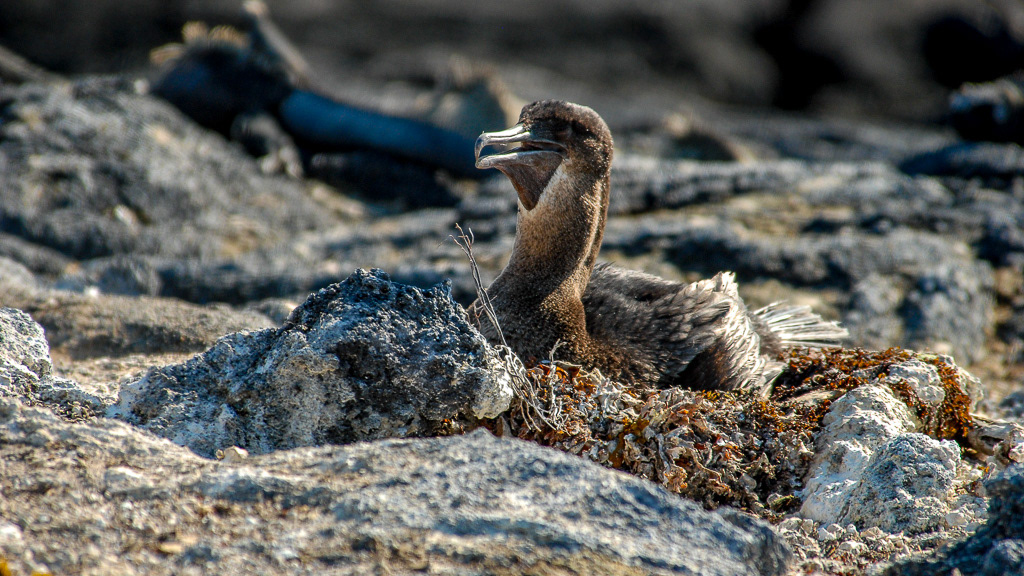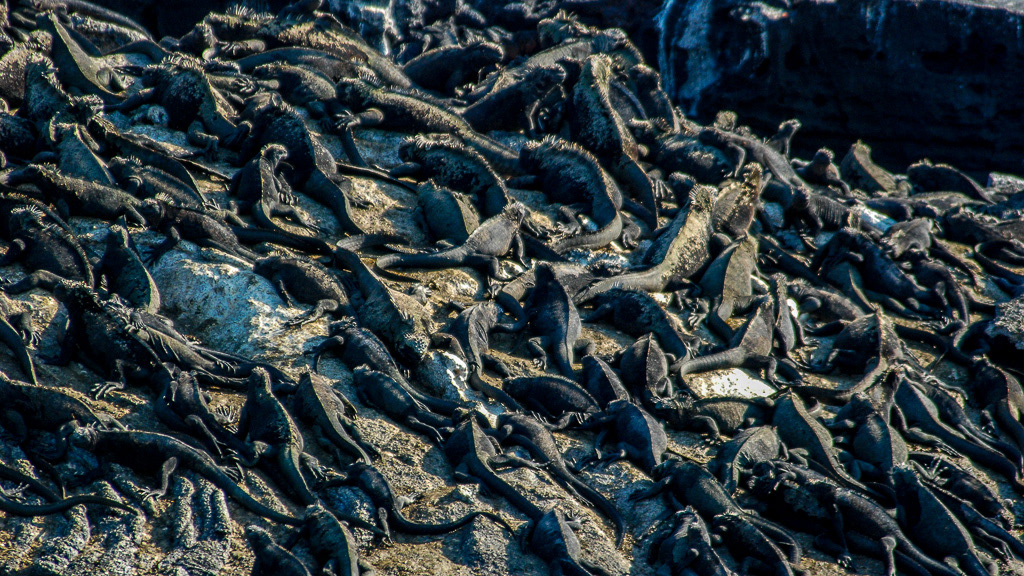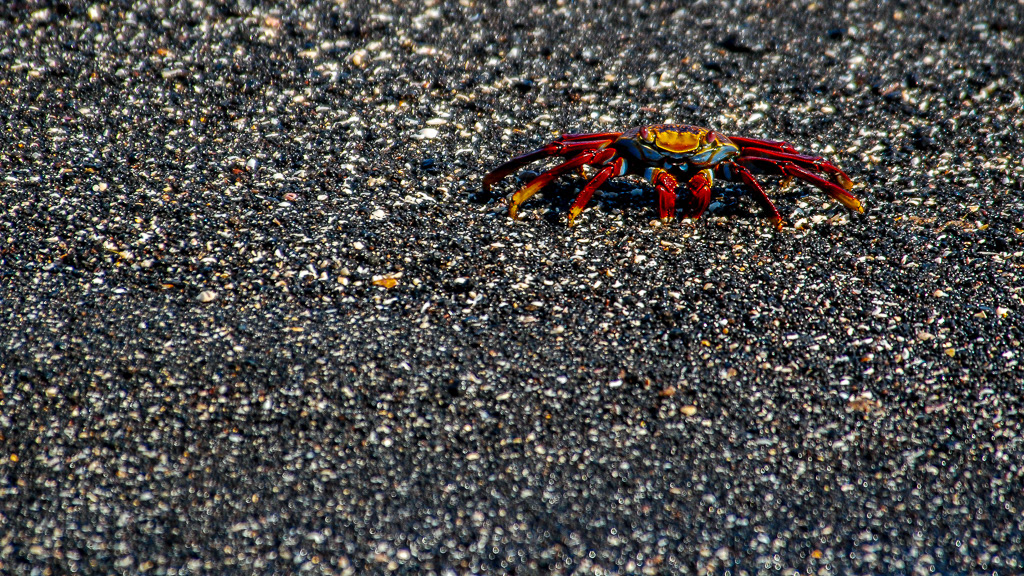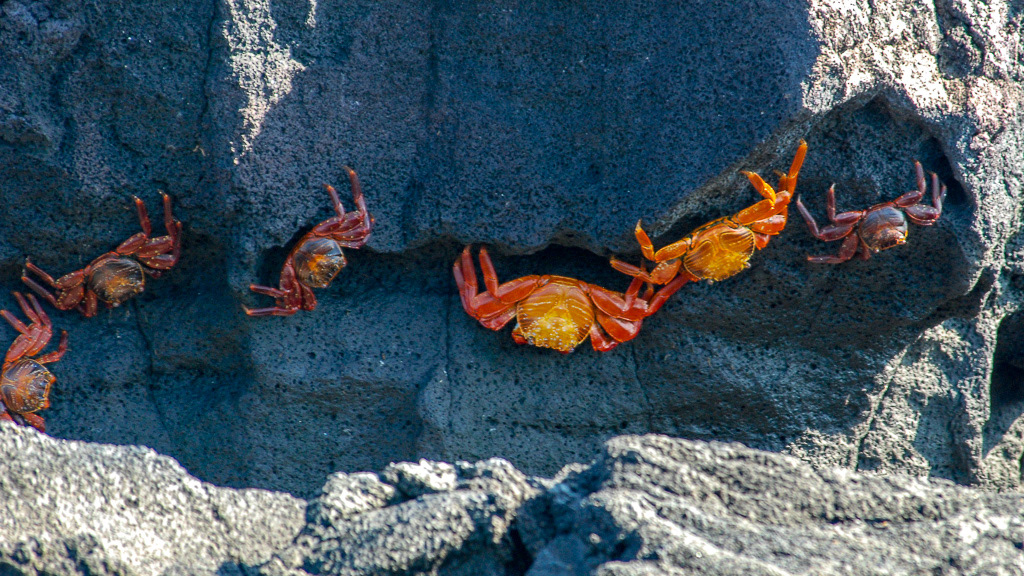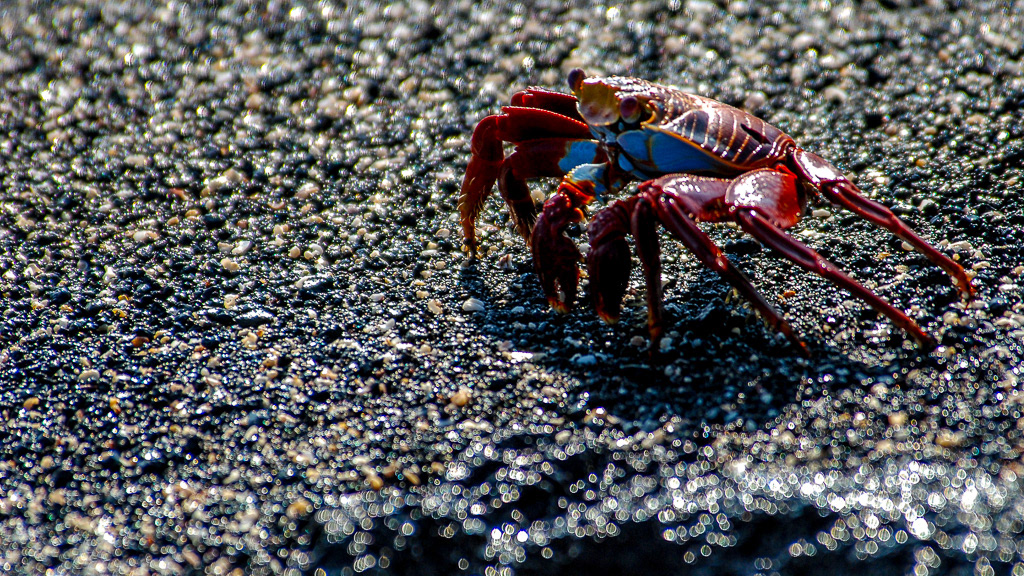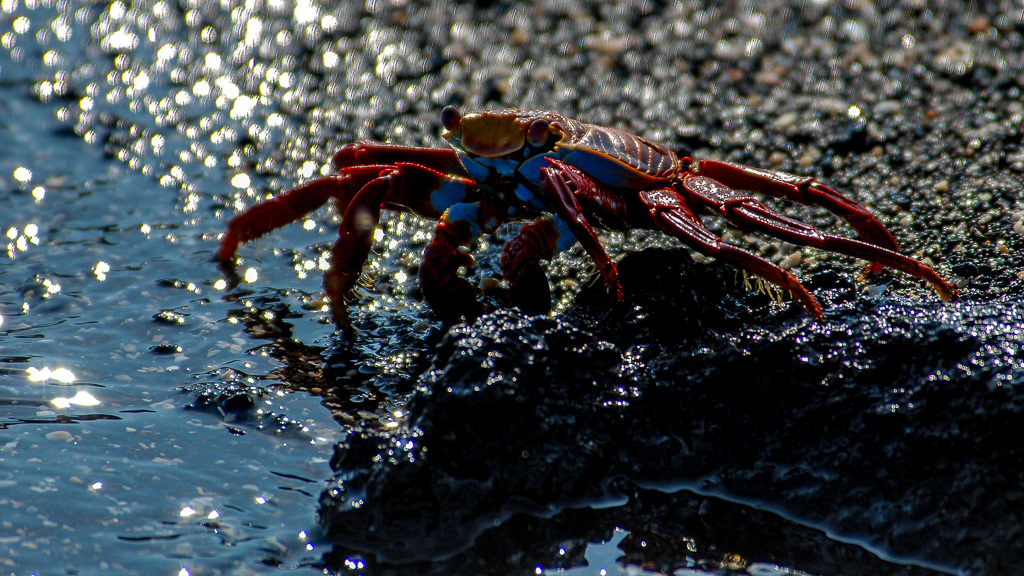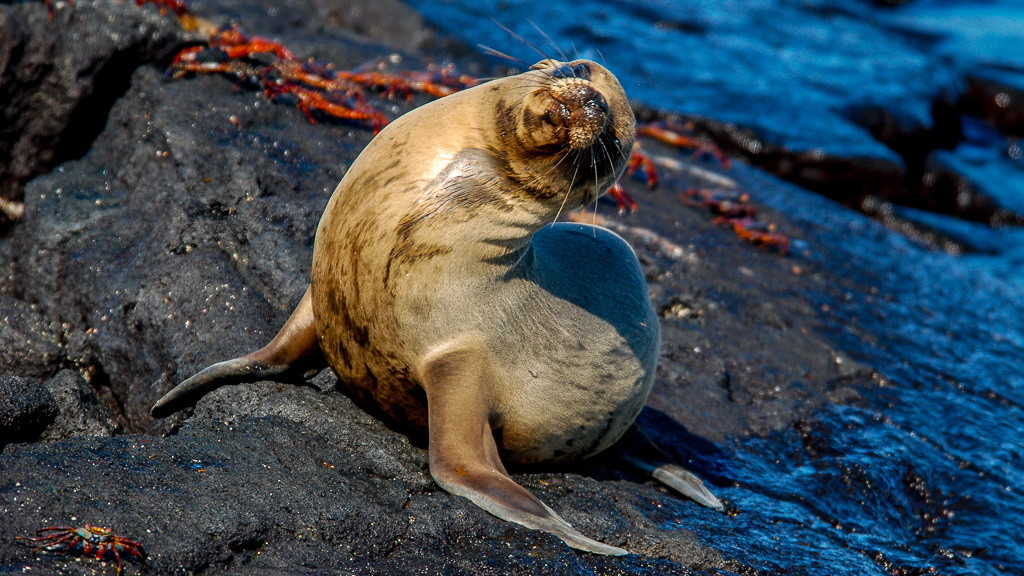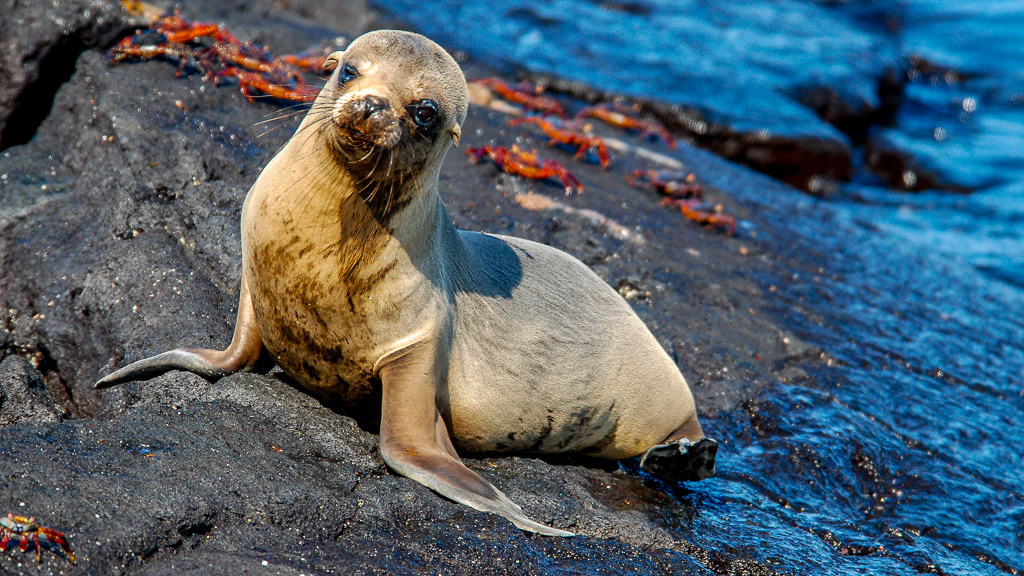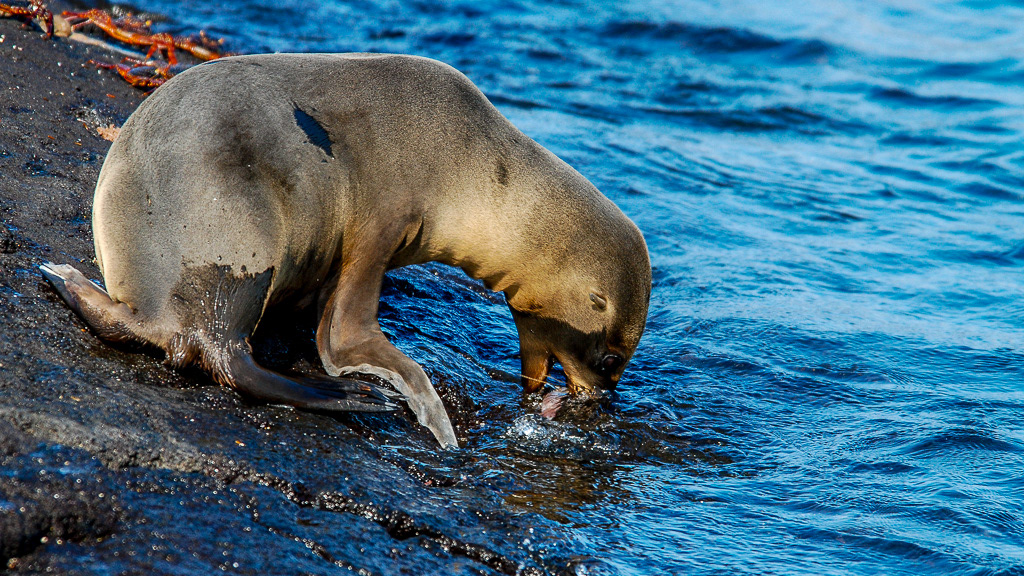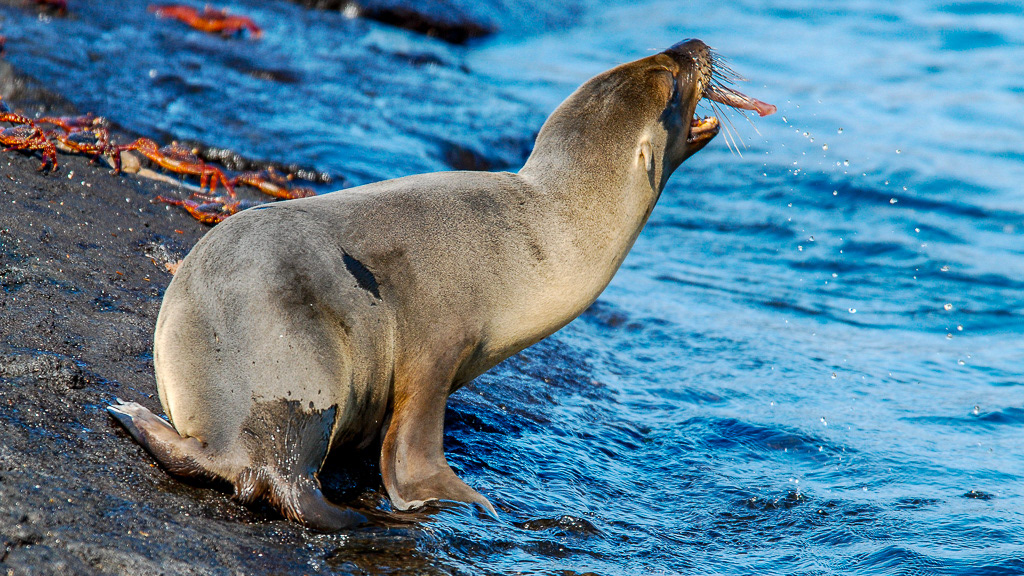 "I could go for seconds!"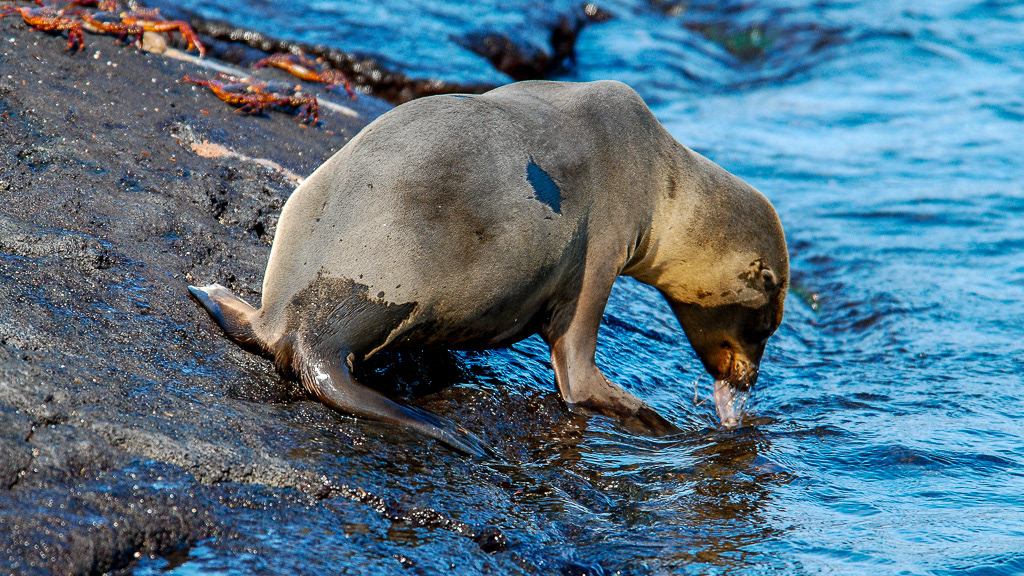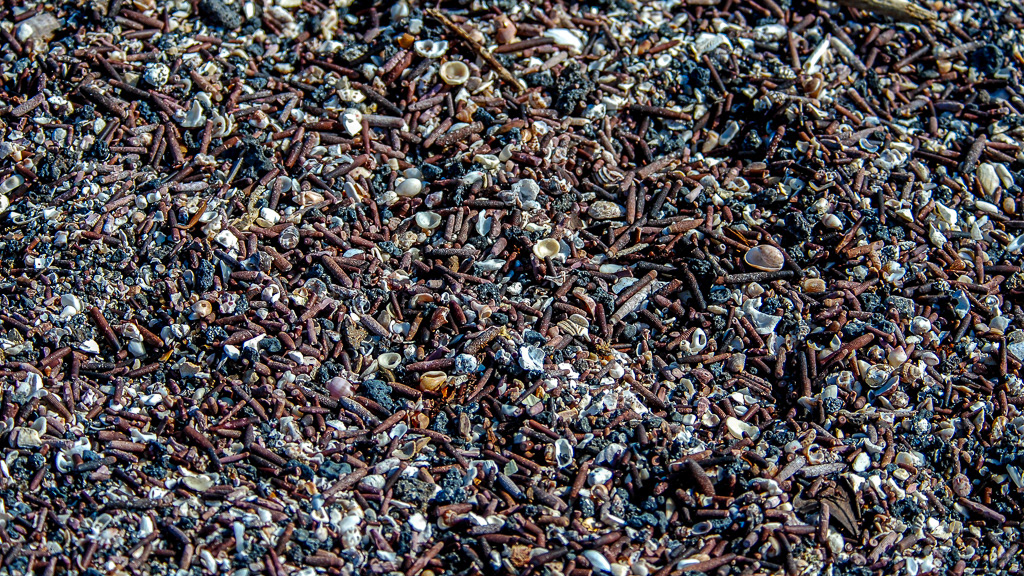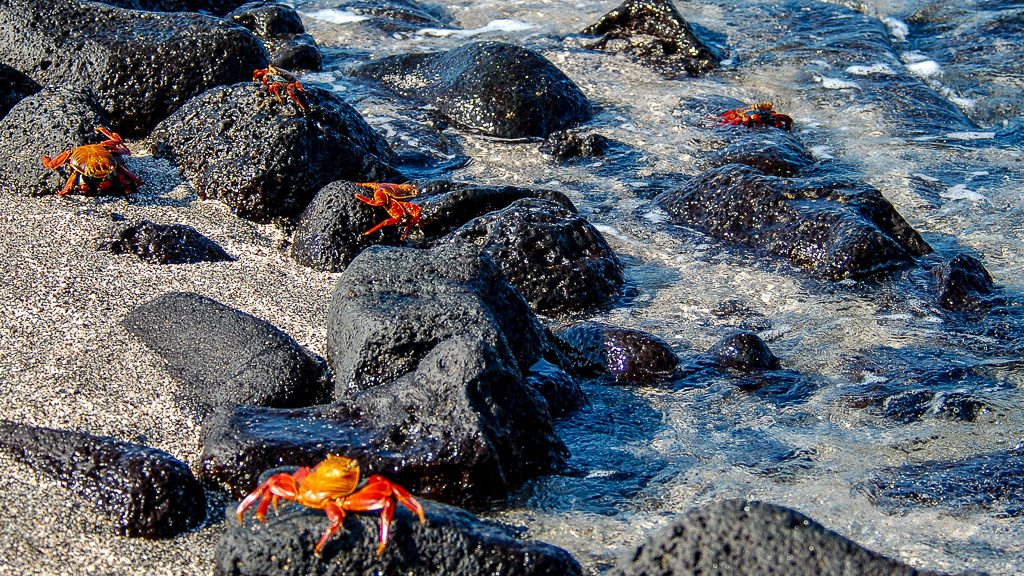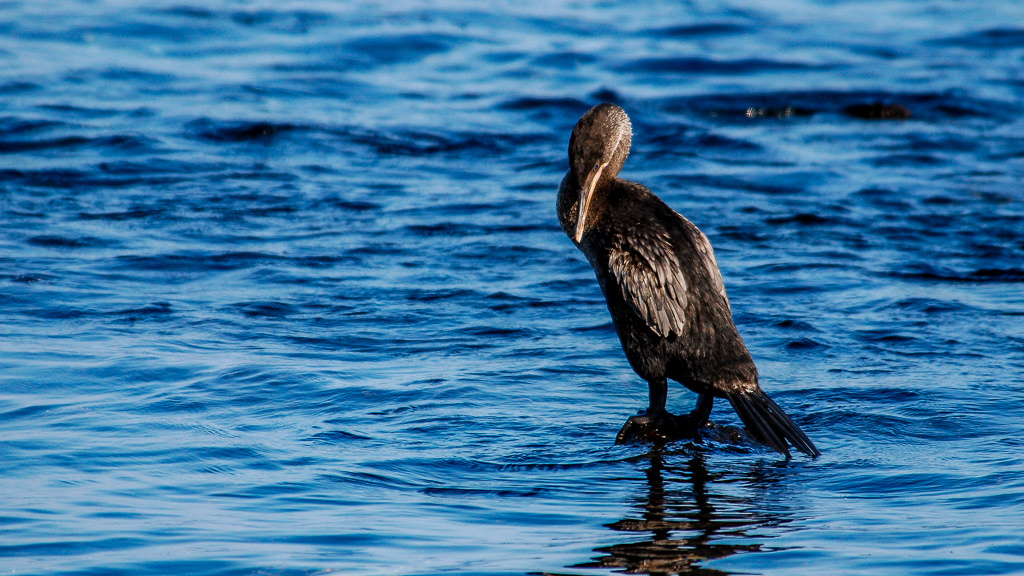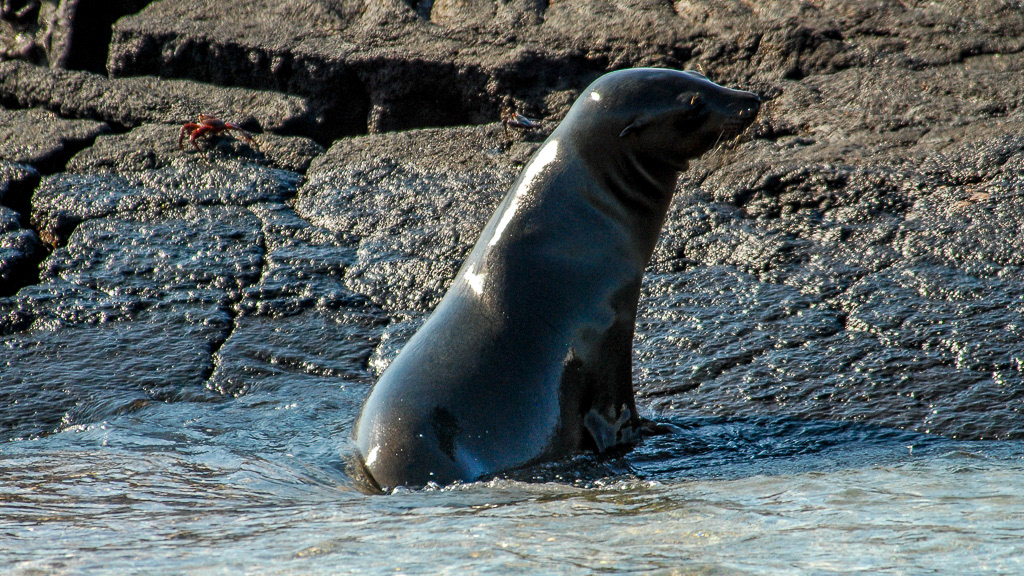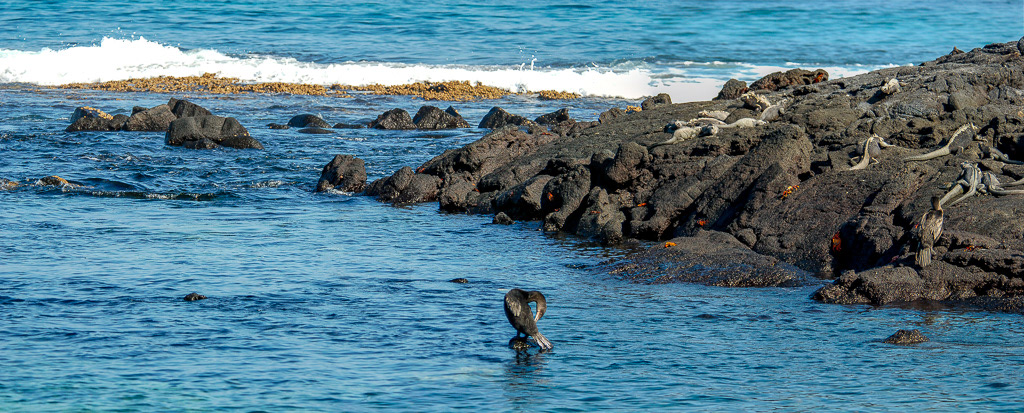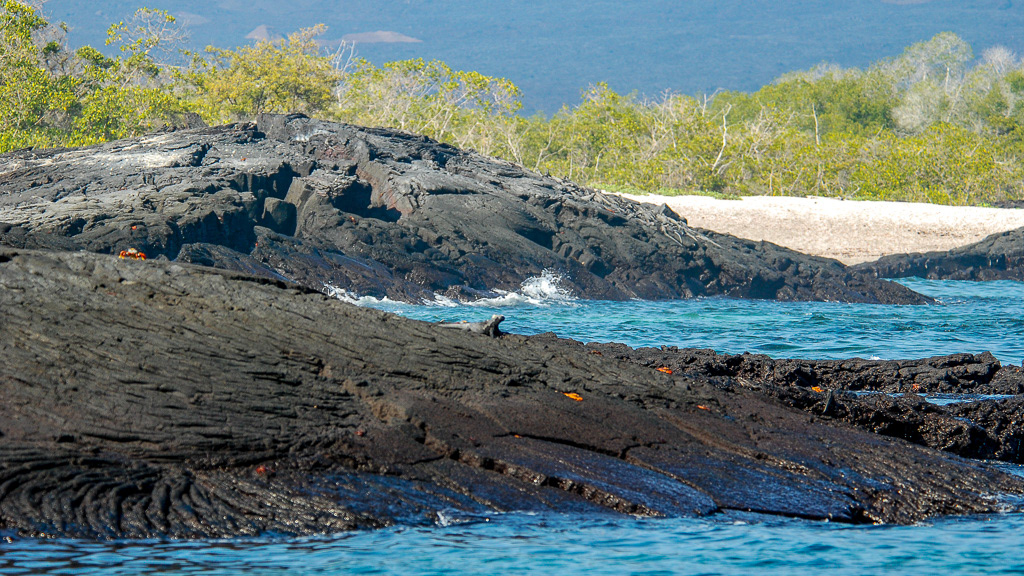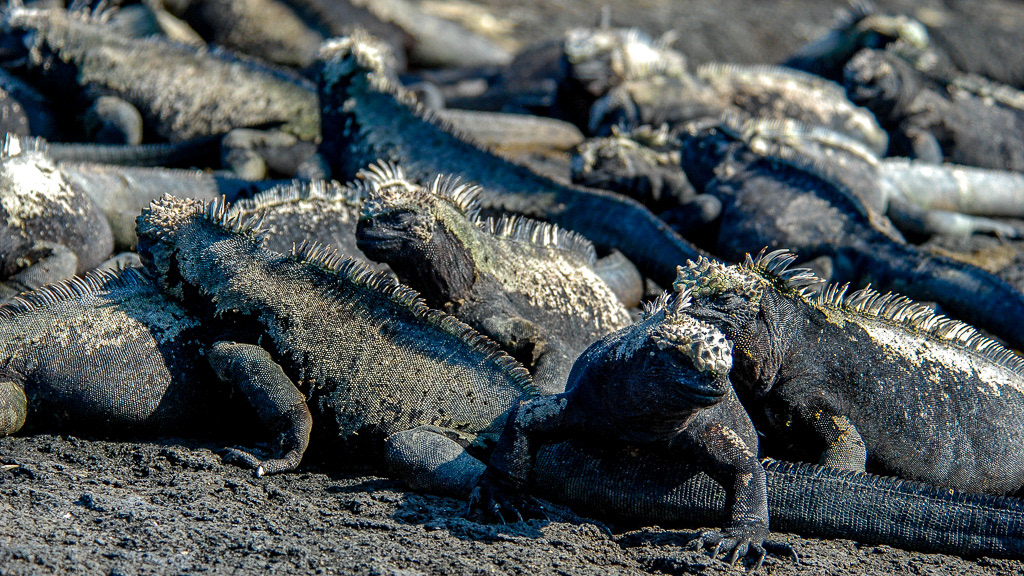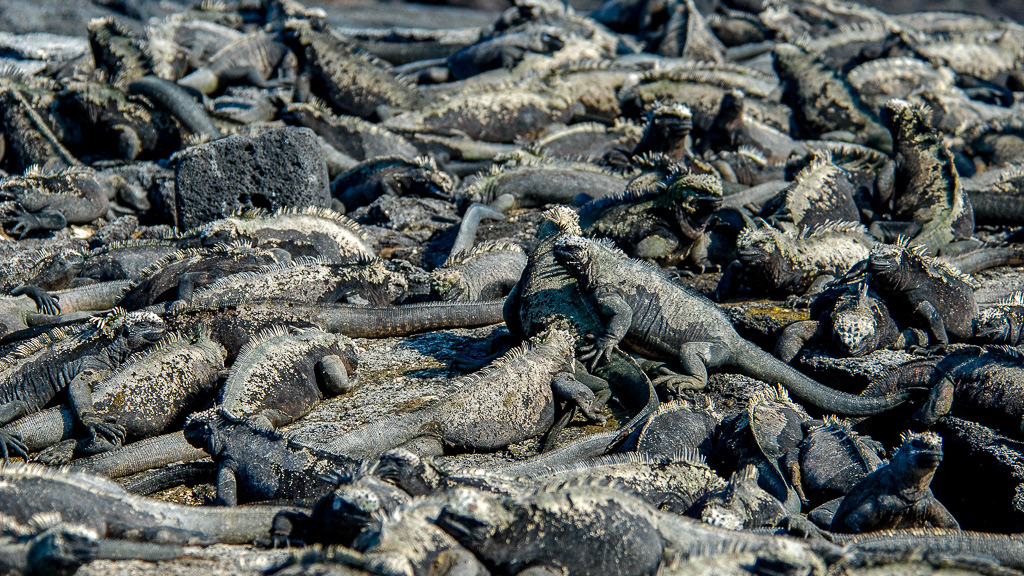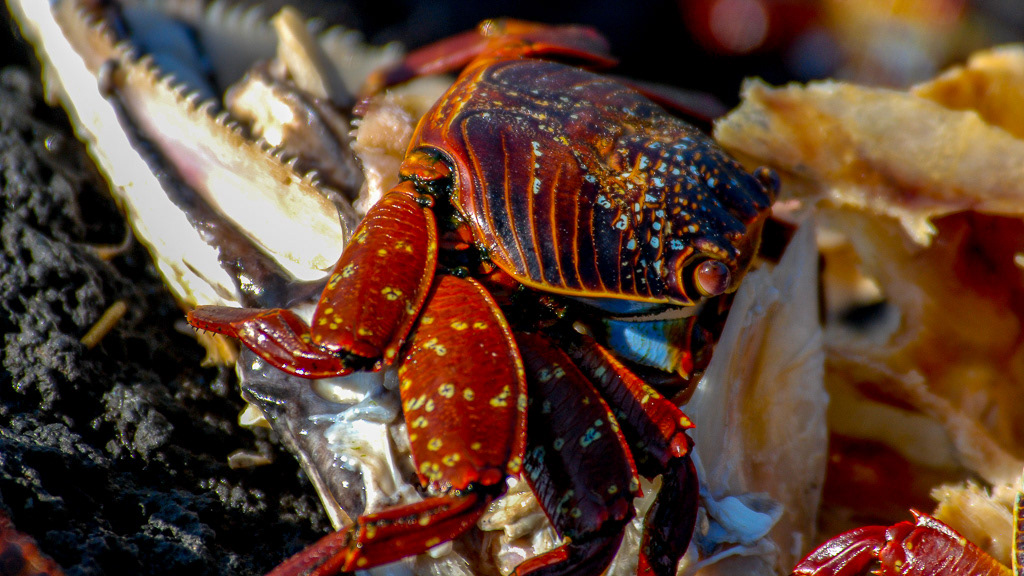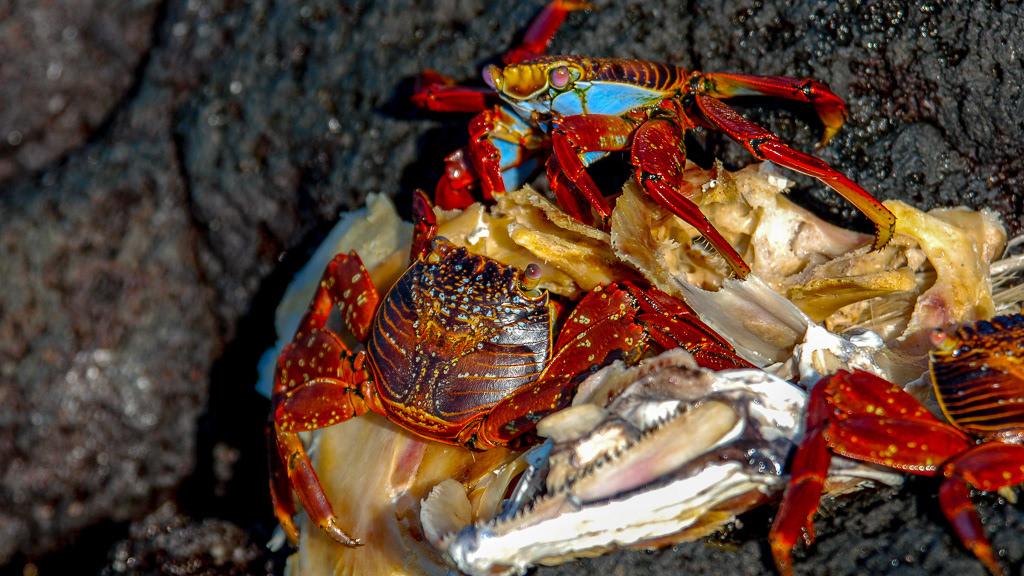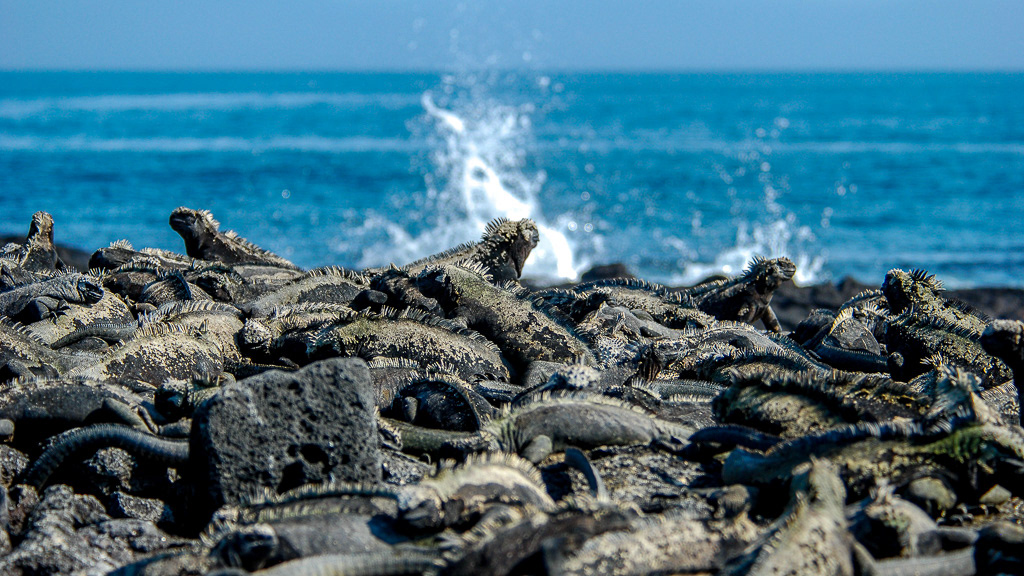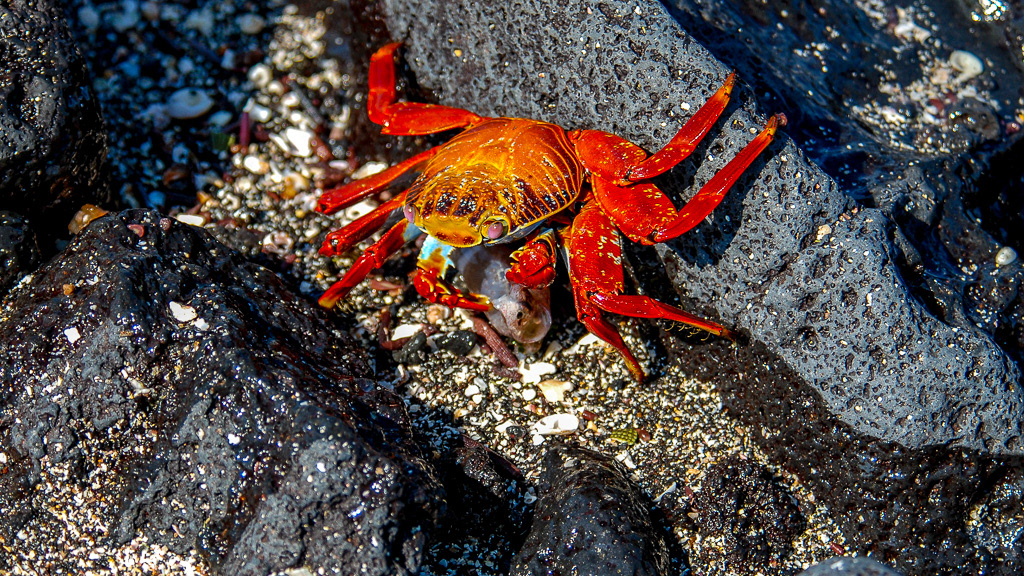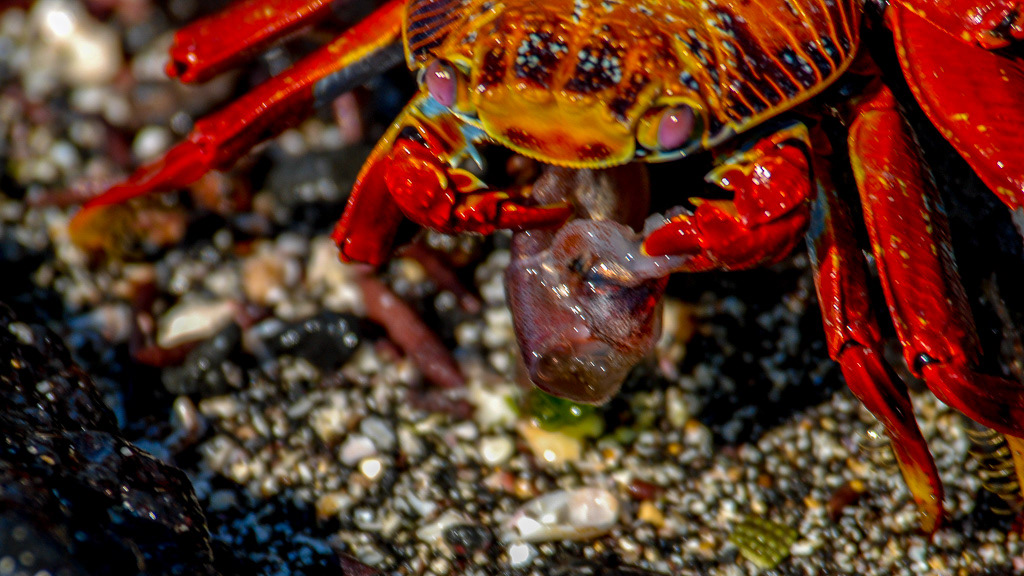 Lava heron, with opportunistic Sally Lightfood crabs ready for a piece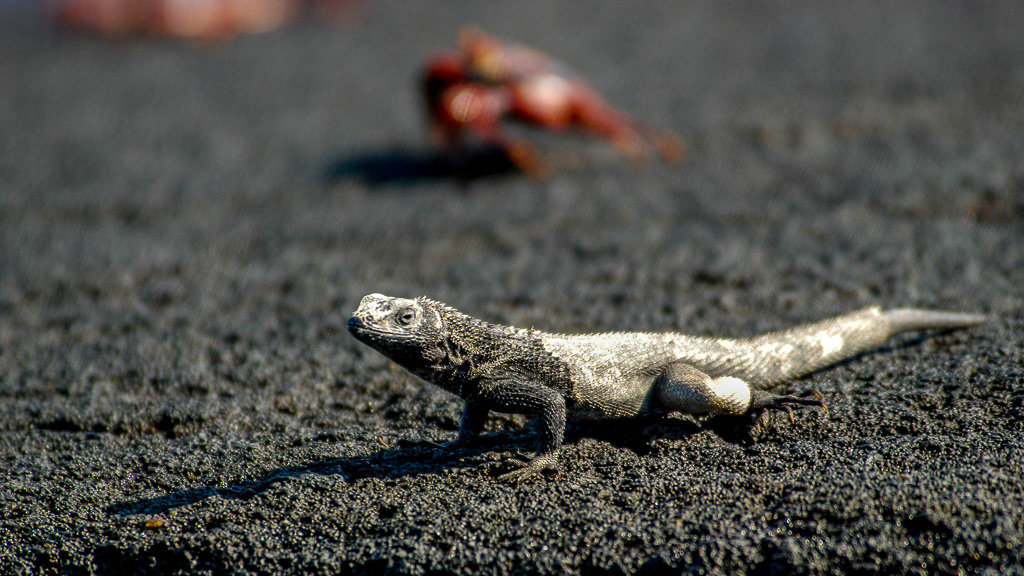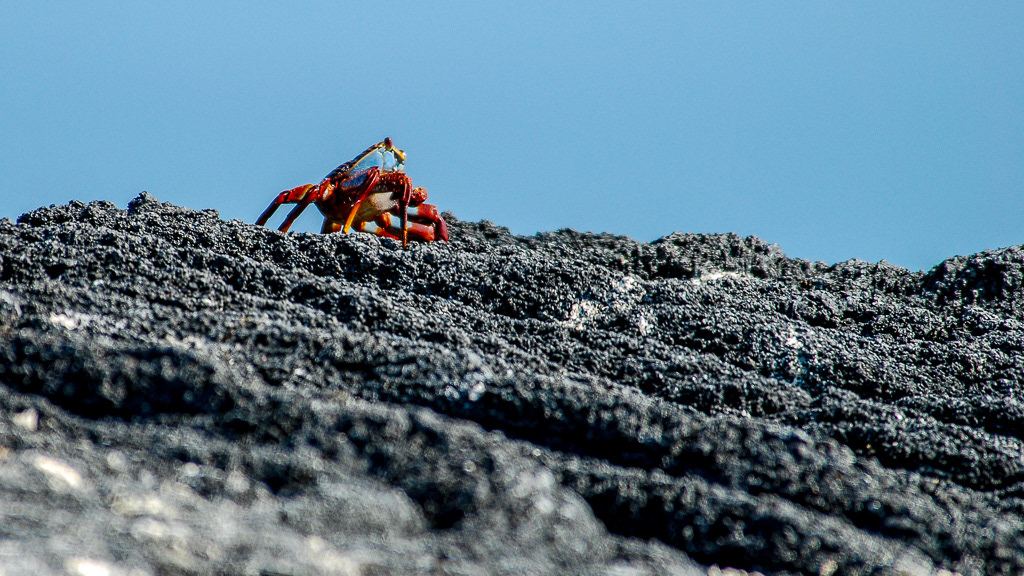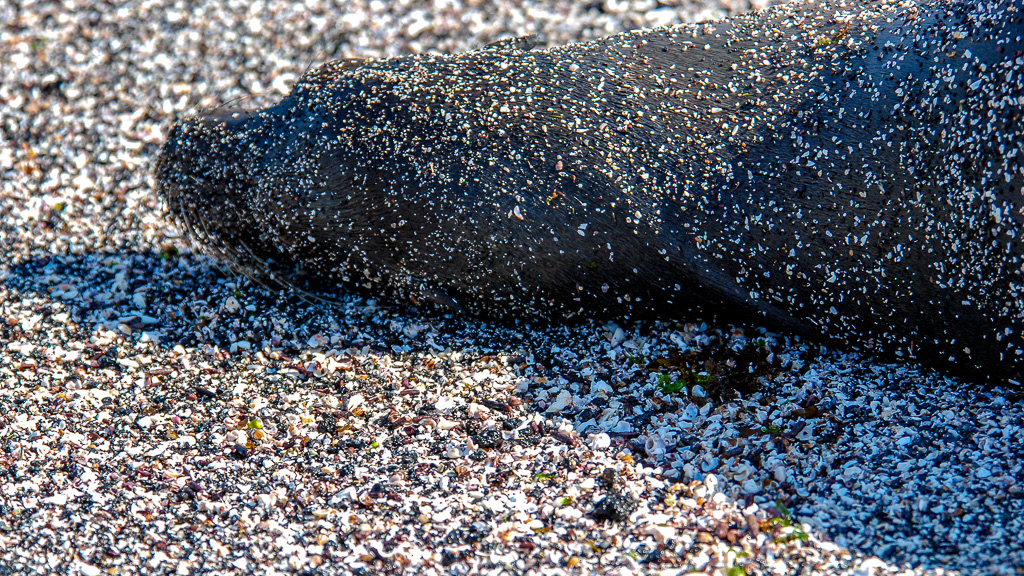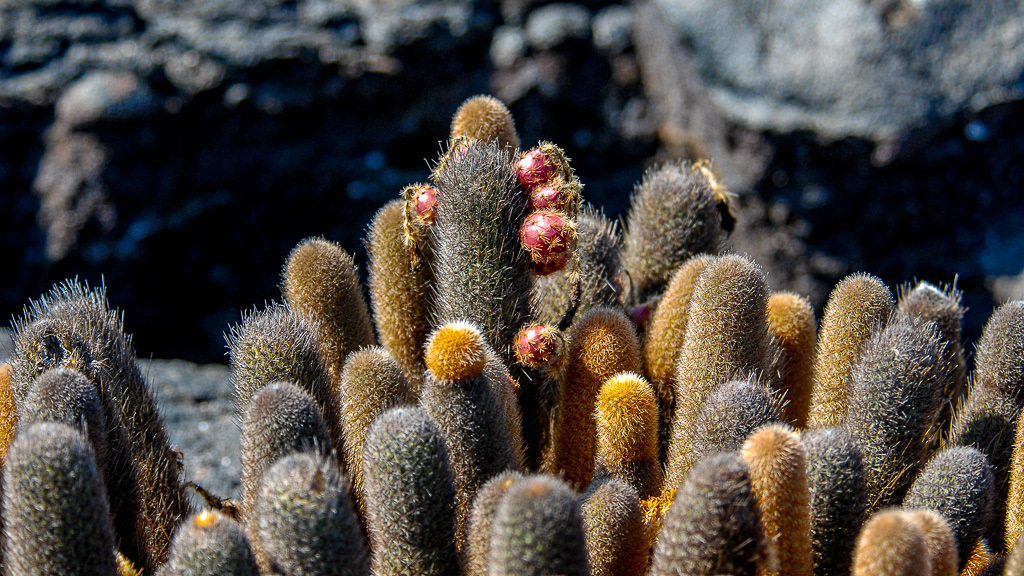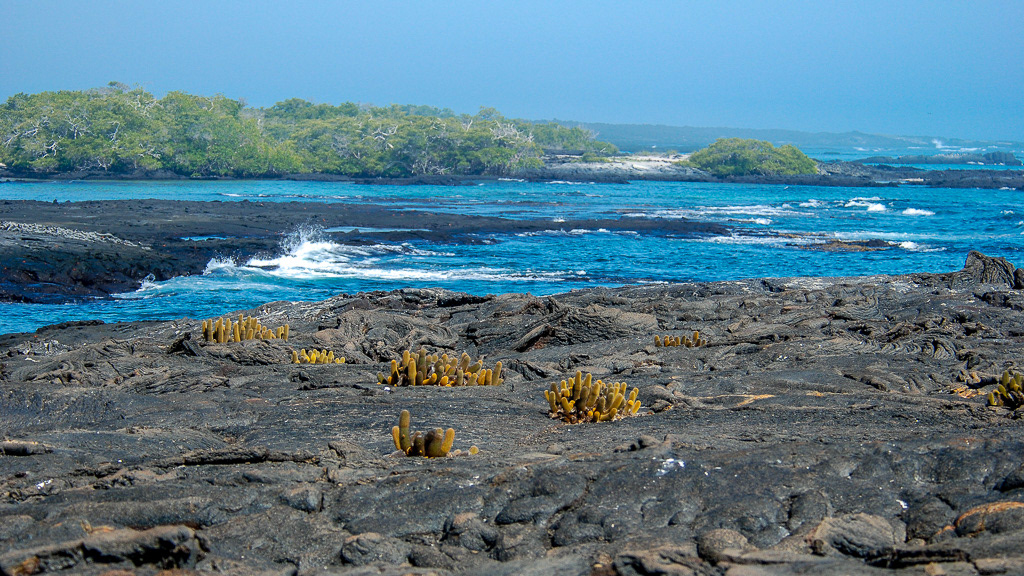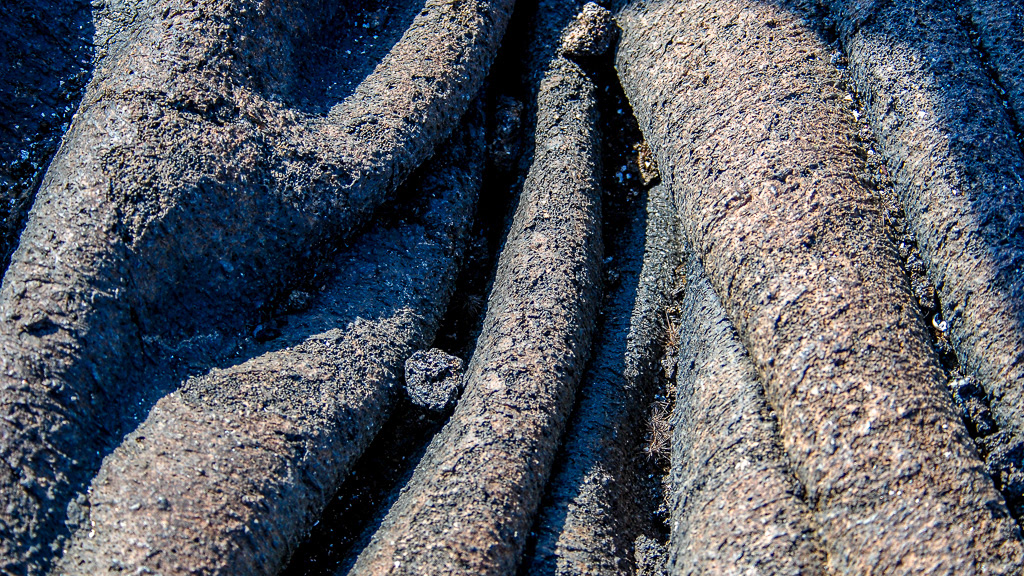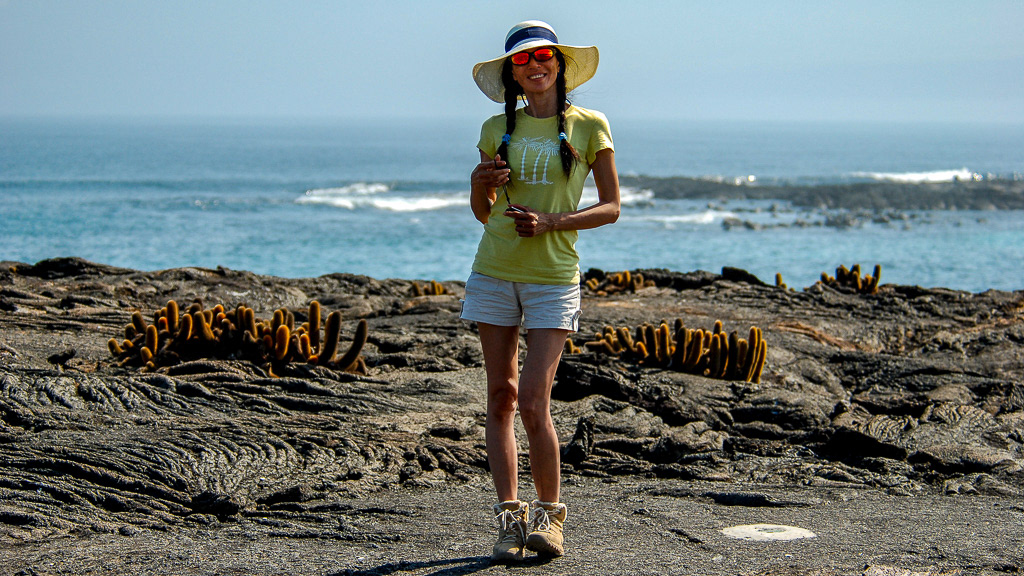 Teenager whale skeleton bleached by the sun. It must have been a formidable storm to bring it that far from shore.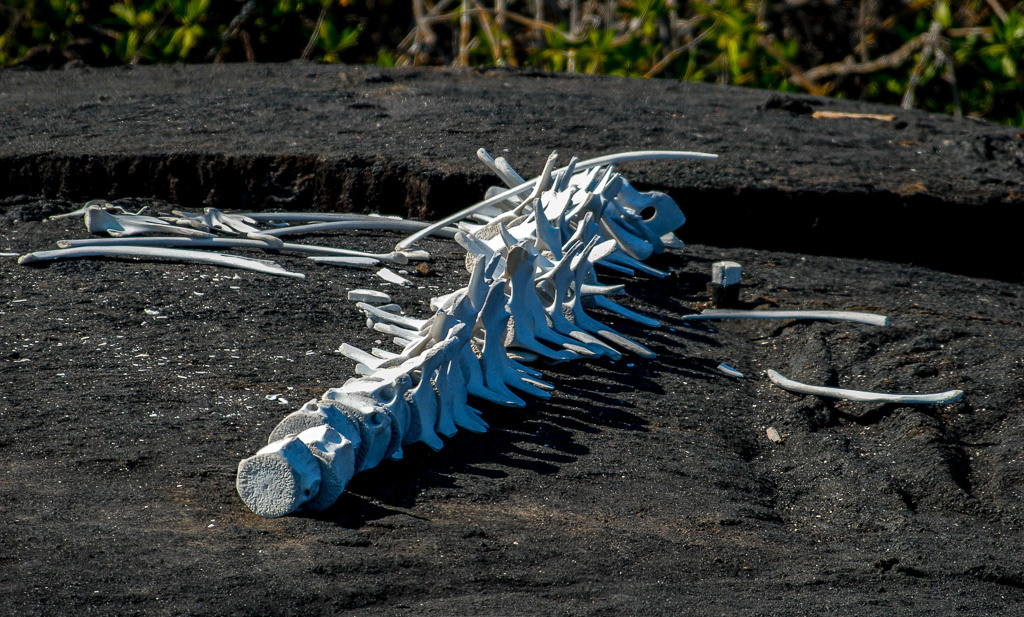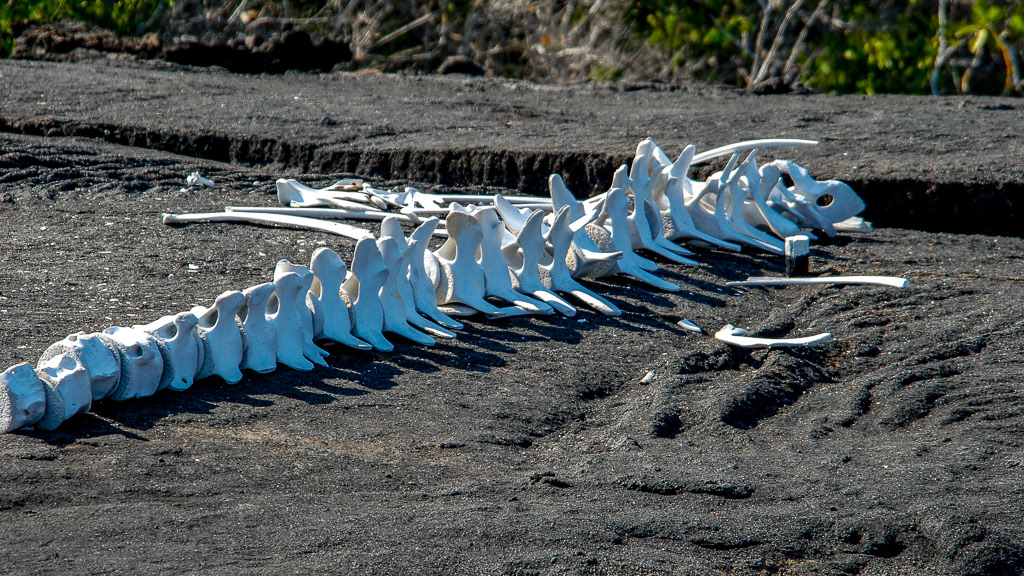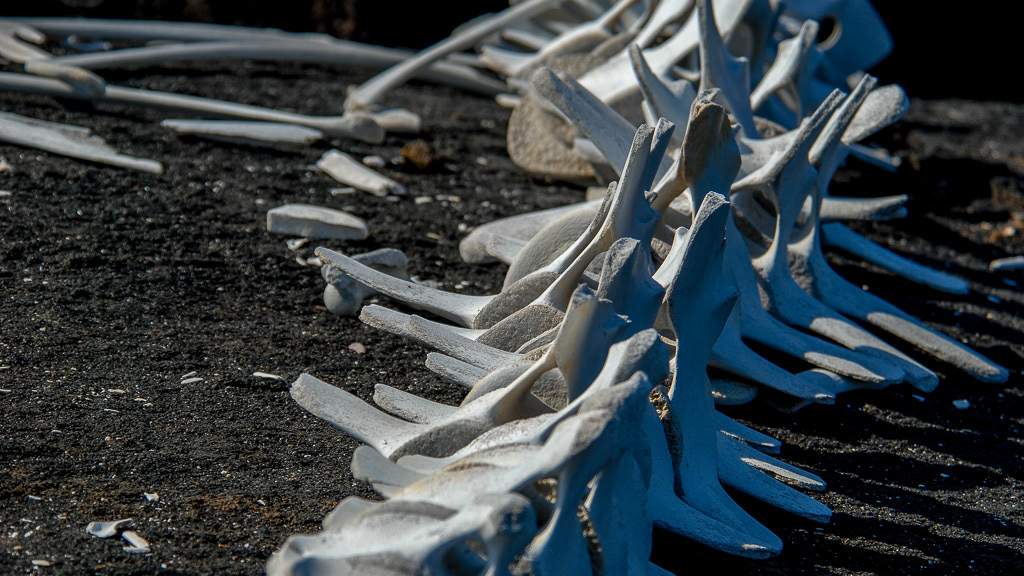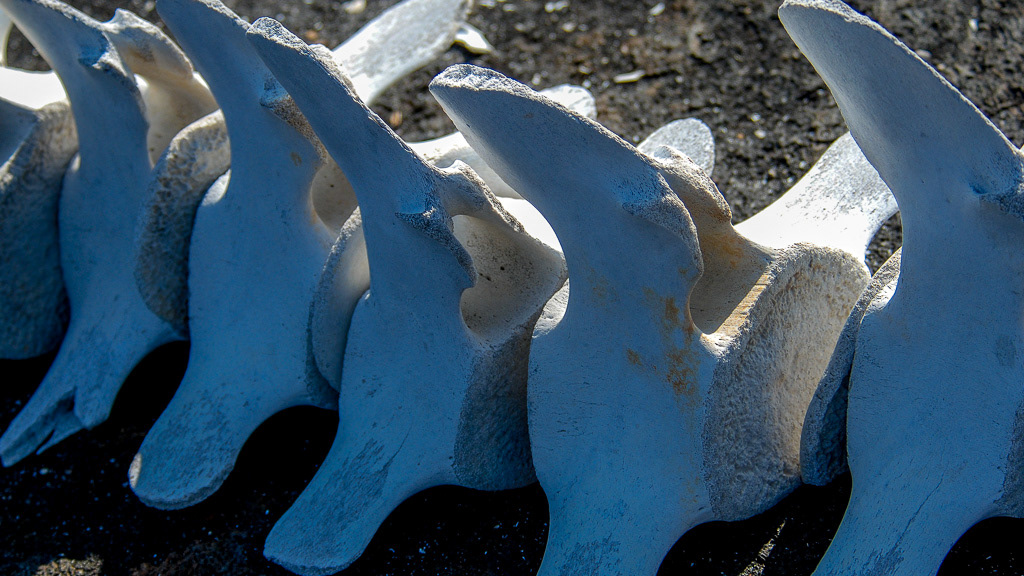 For those who wondered why I said "teenager whale, here is the clue: unfused epyphisis!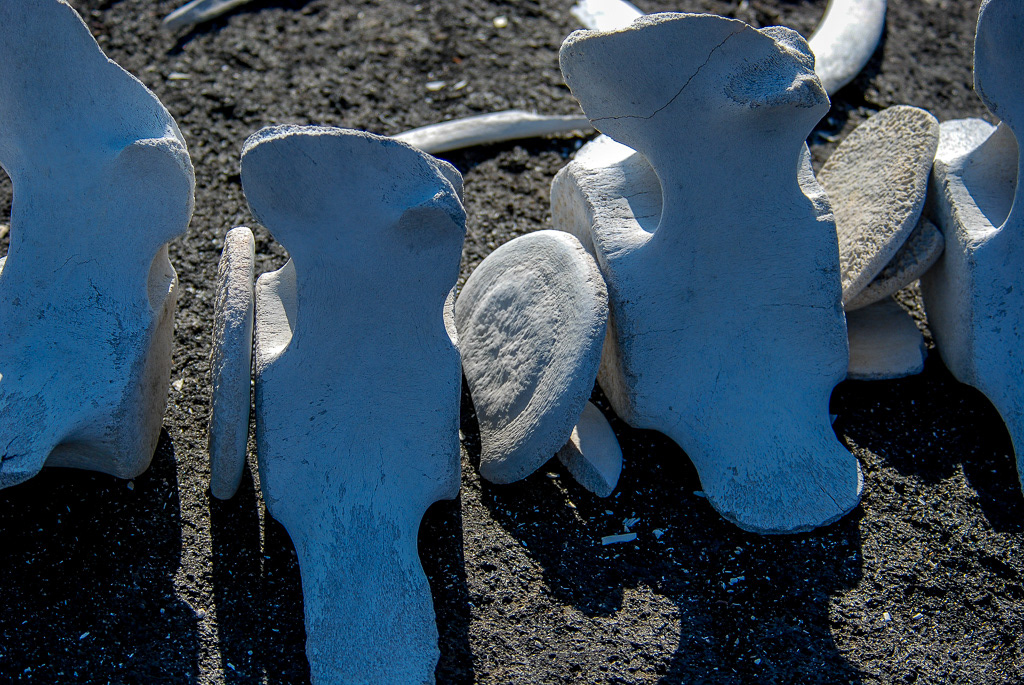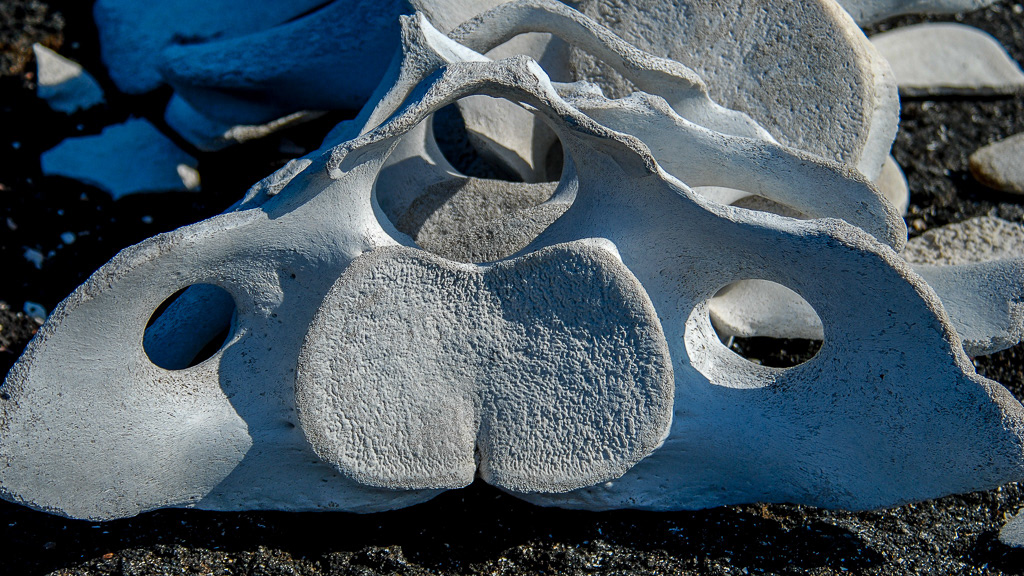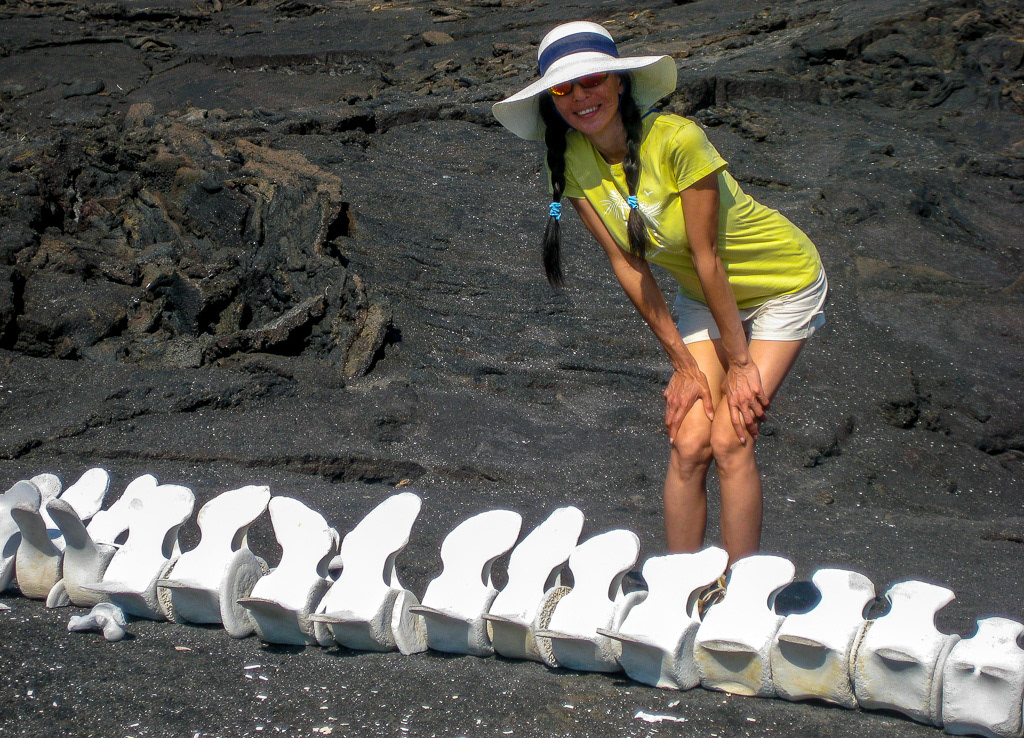 The pathologist examining the neuroforamina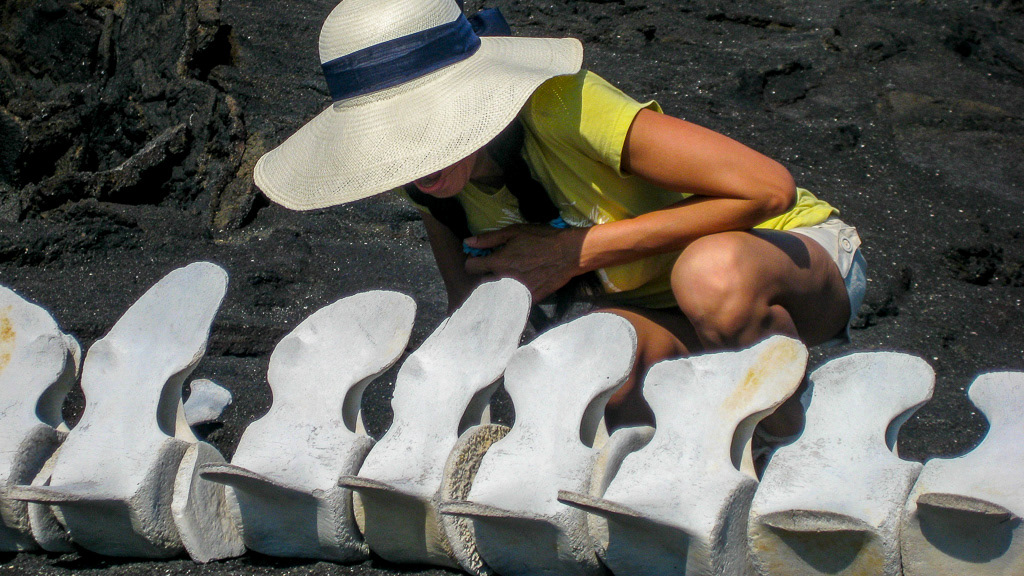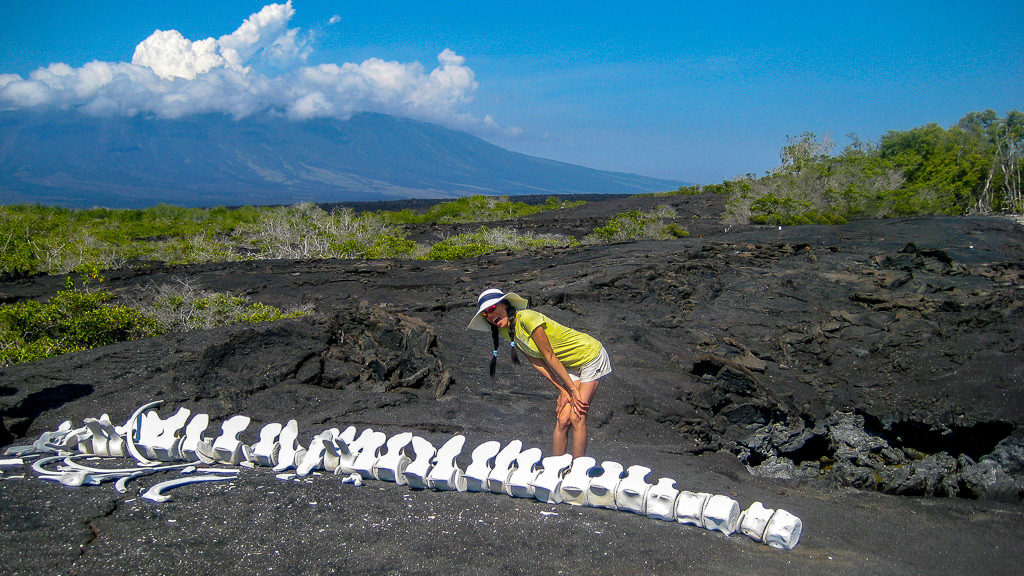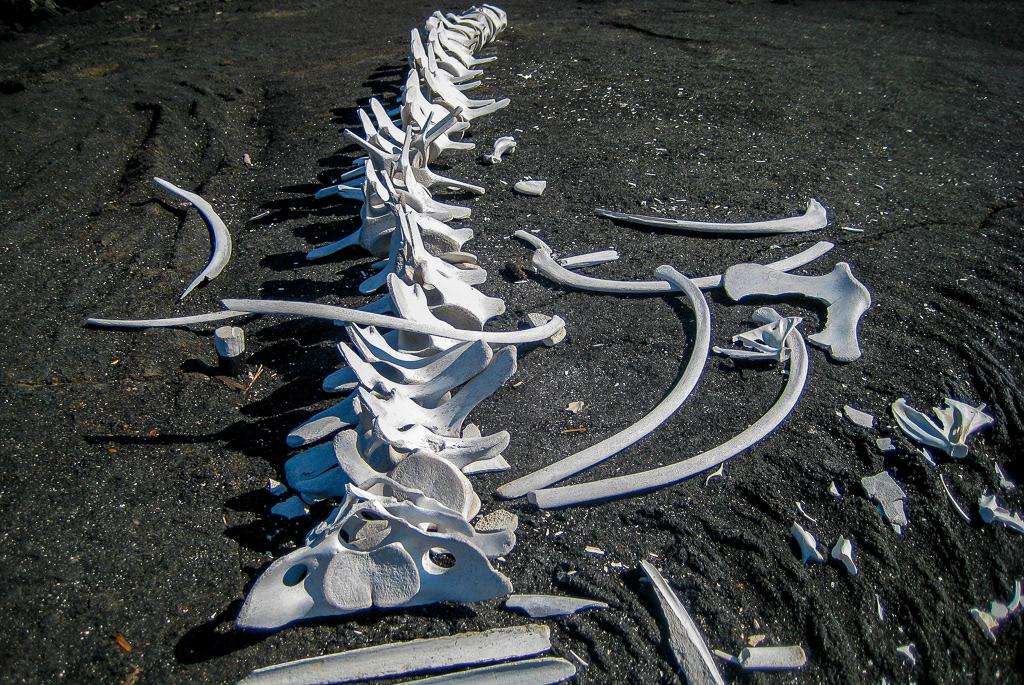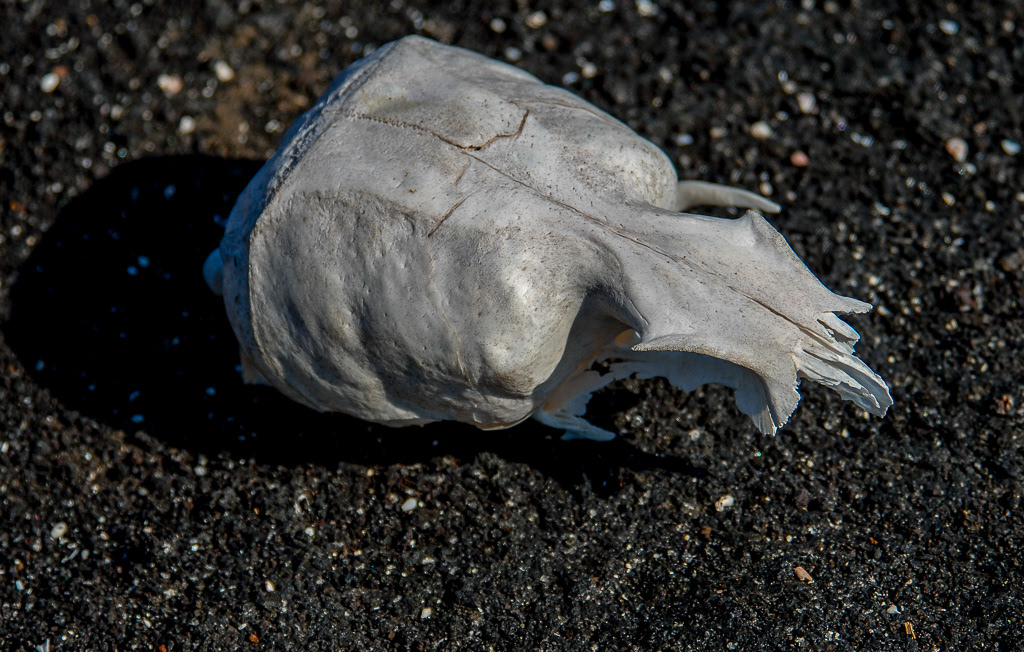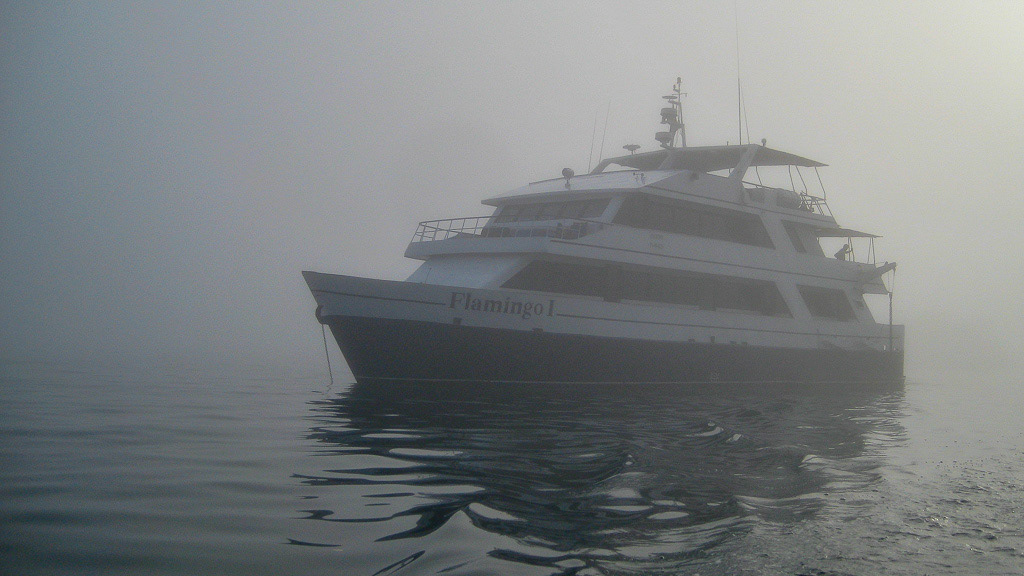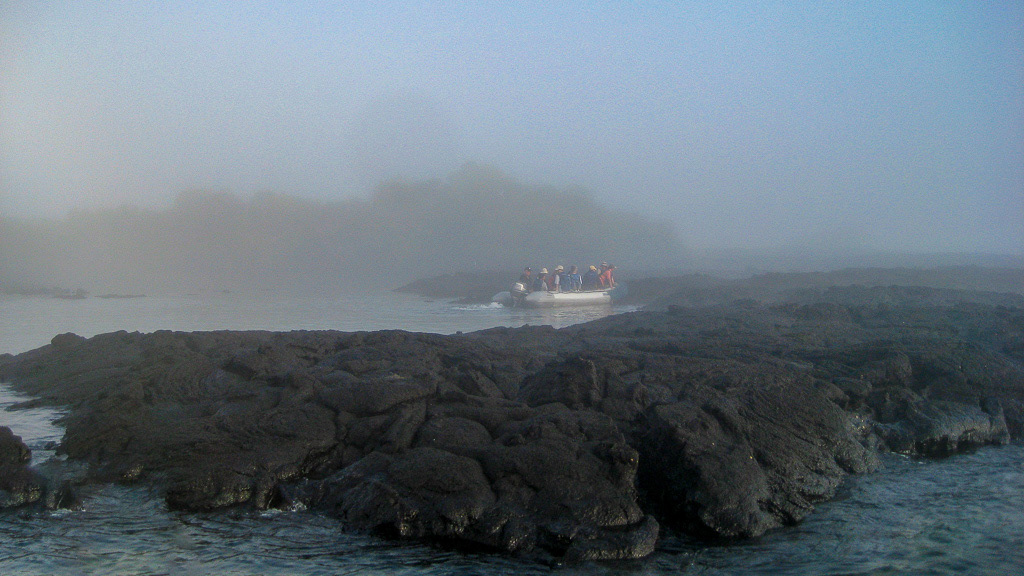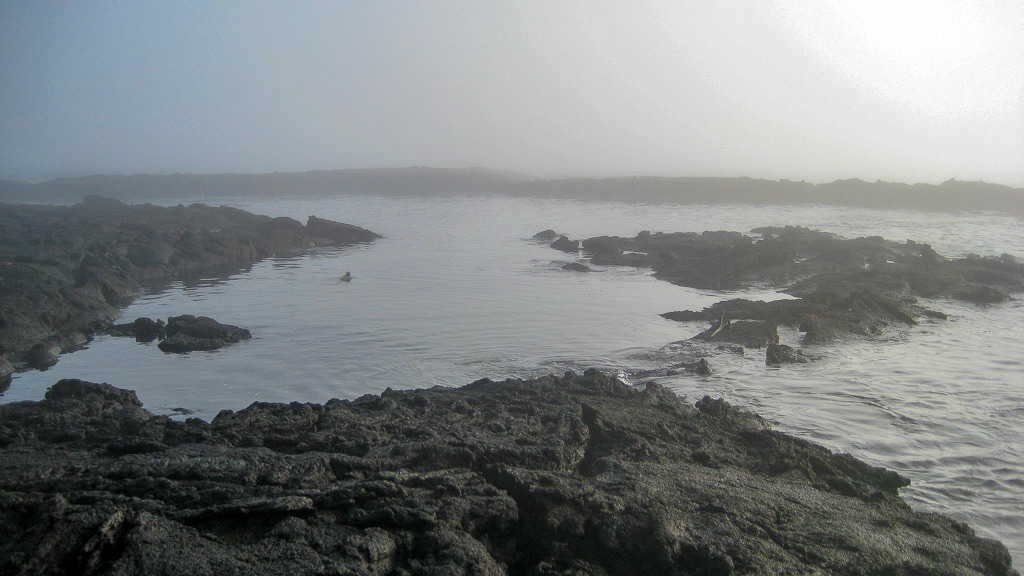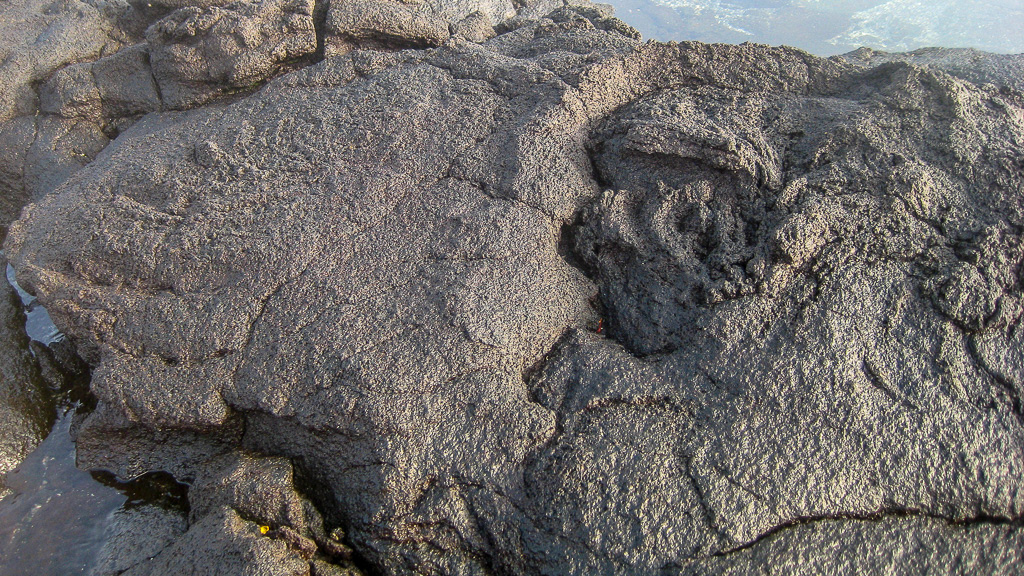 Hard to sun up in this fog!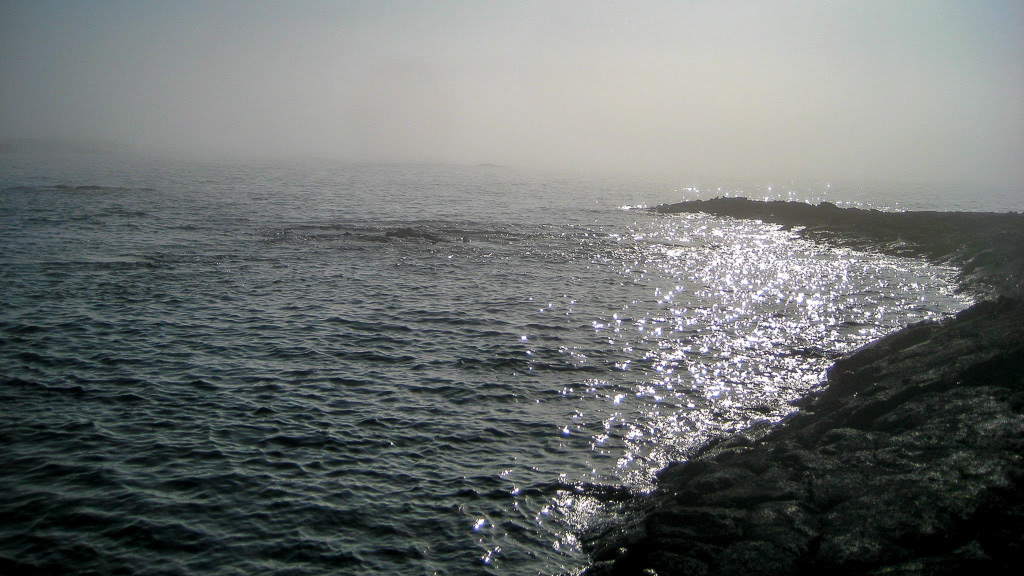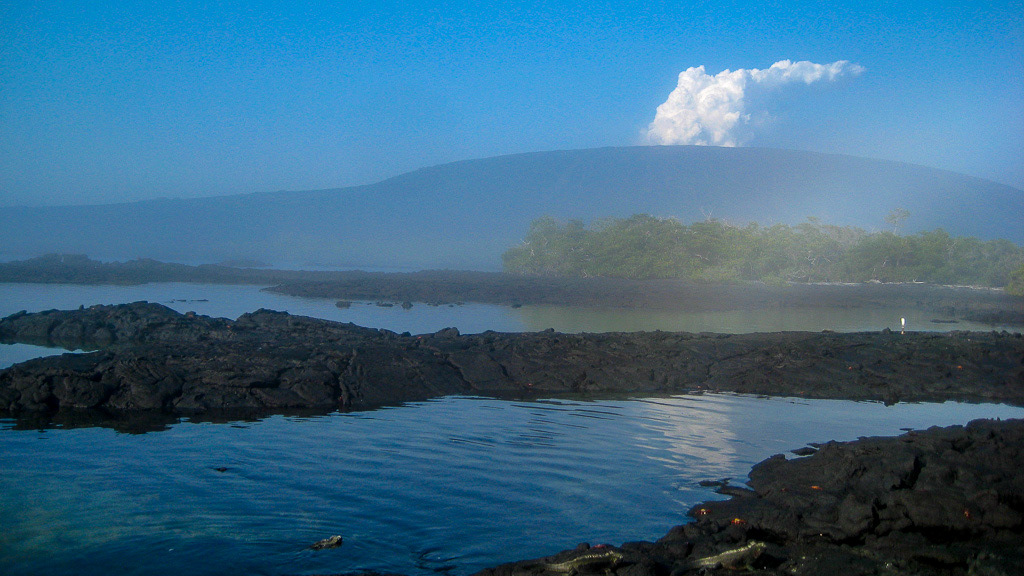 "Tell me stories from where you come!"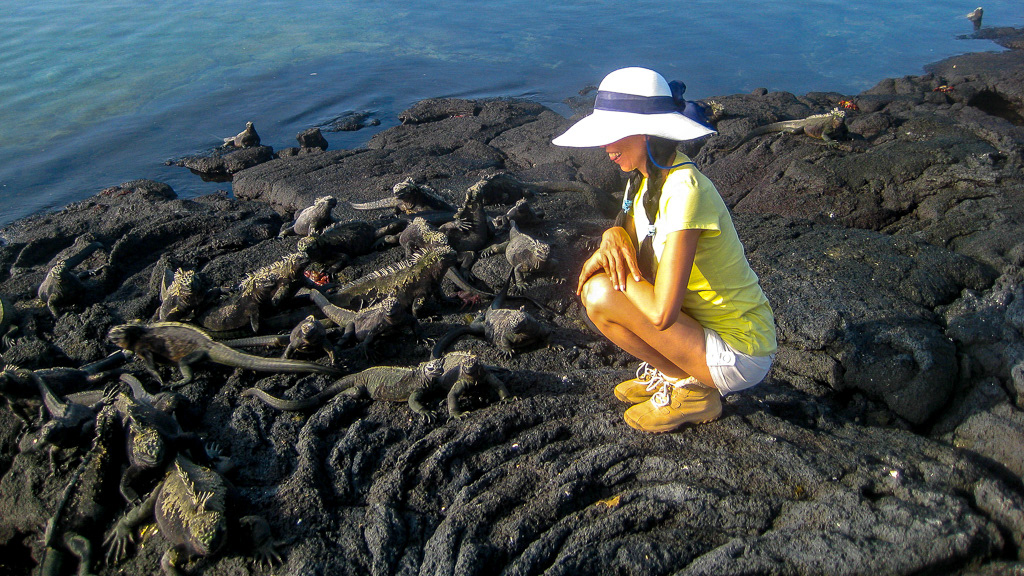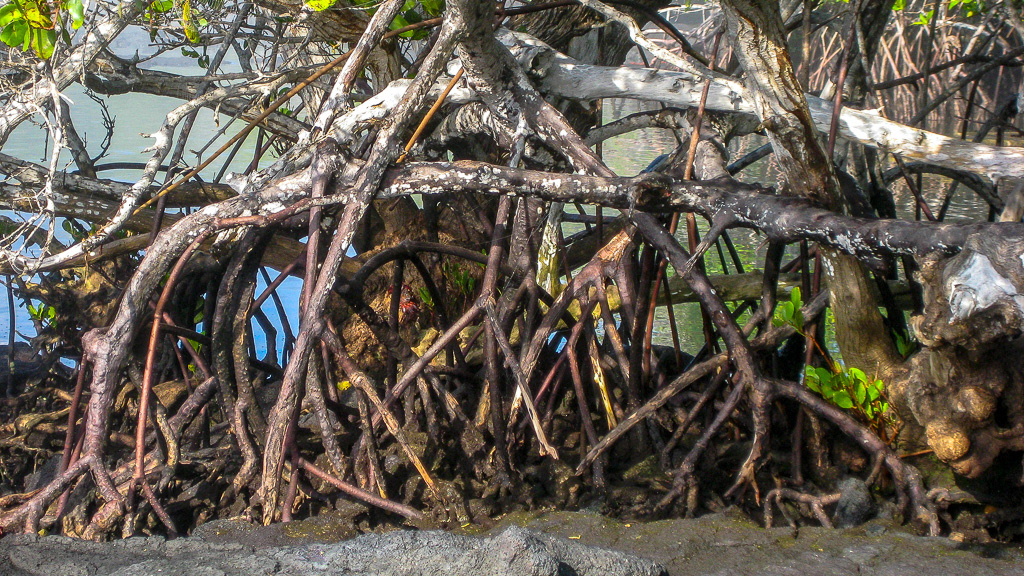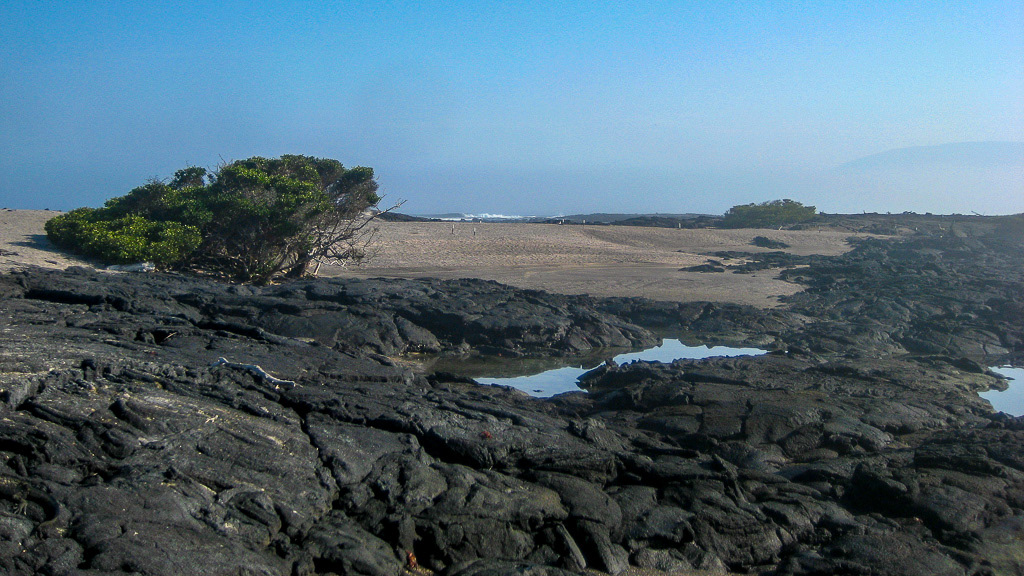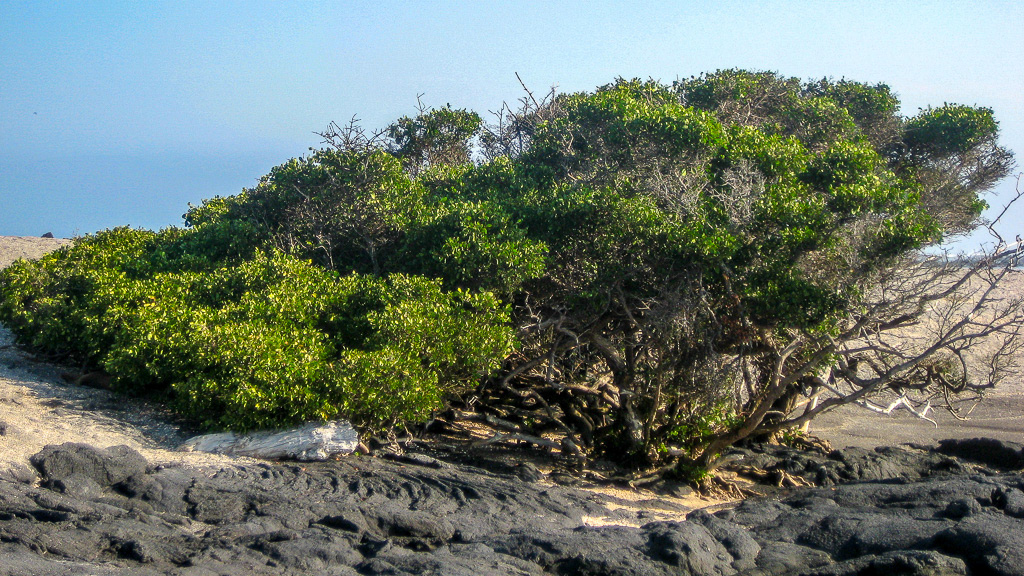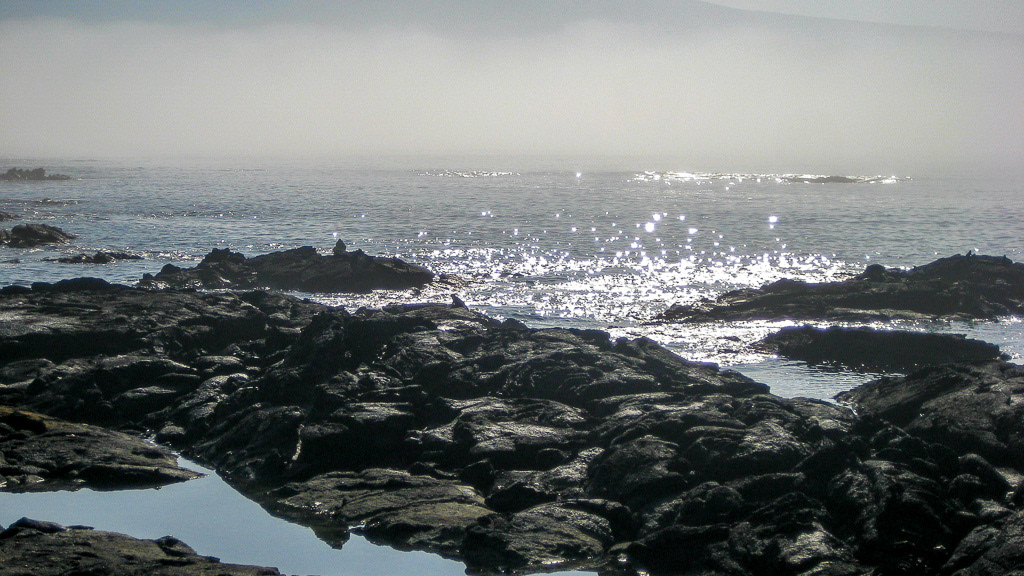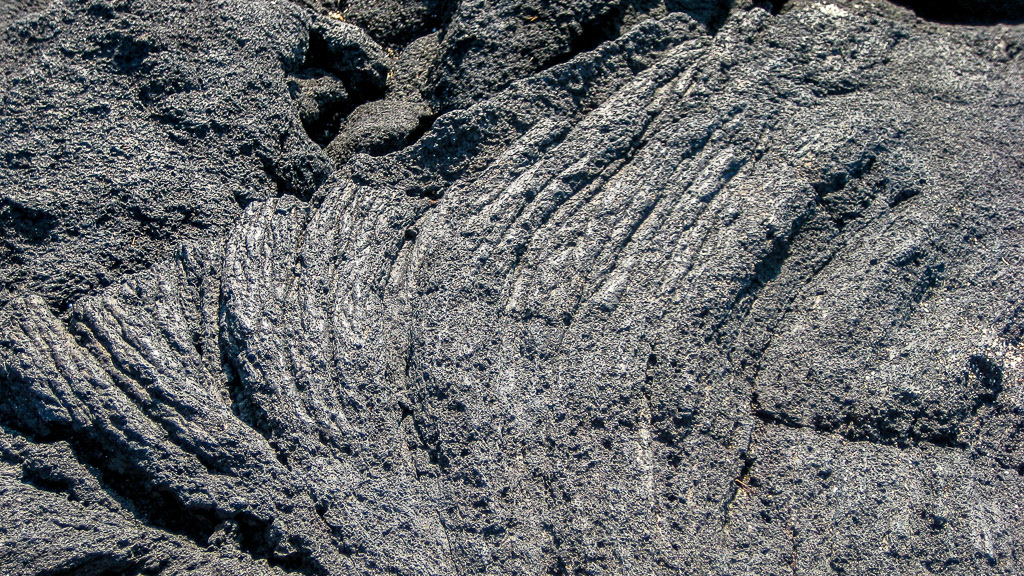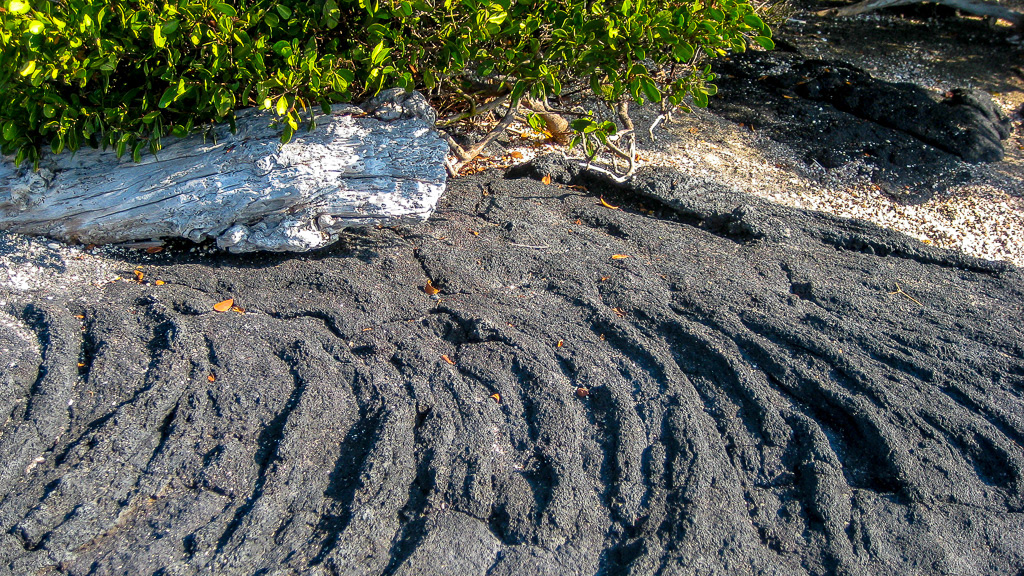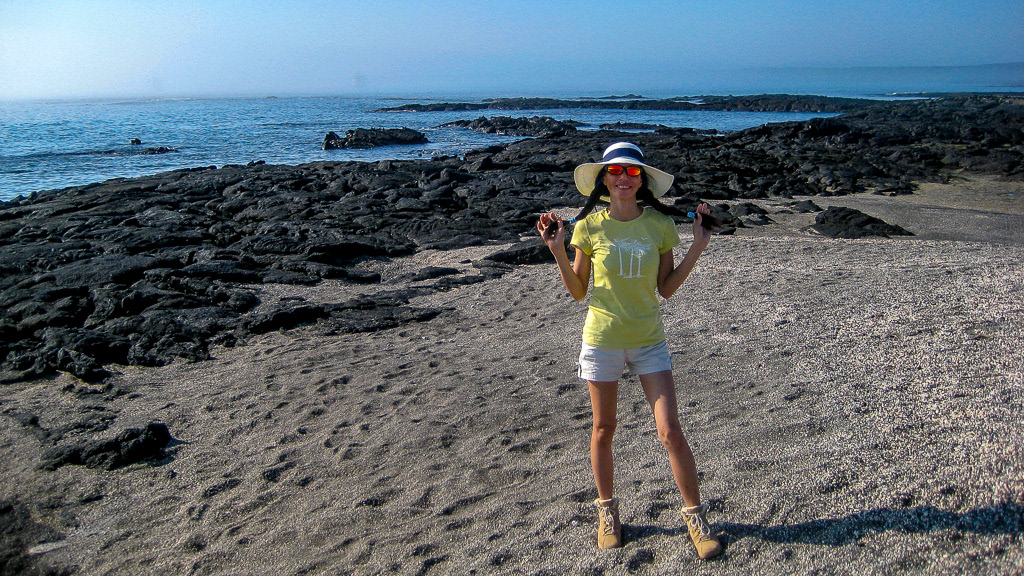 The photographers photographed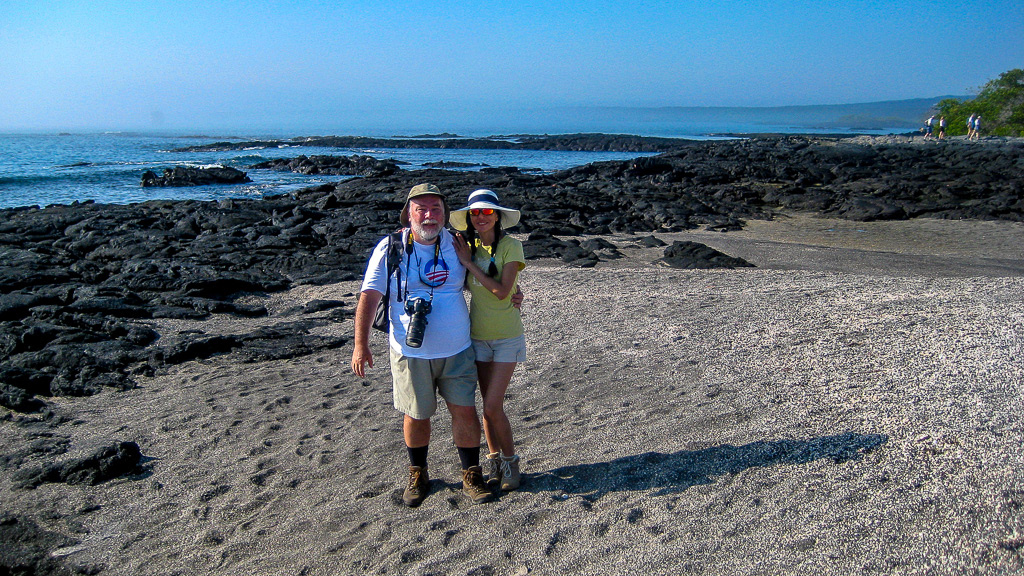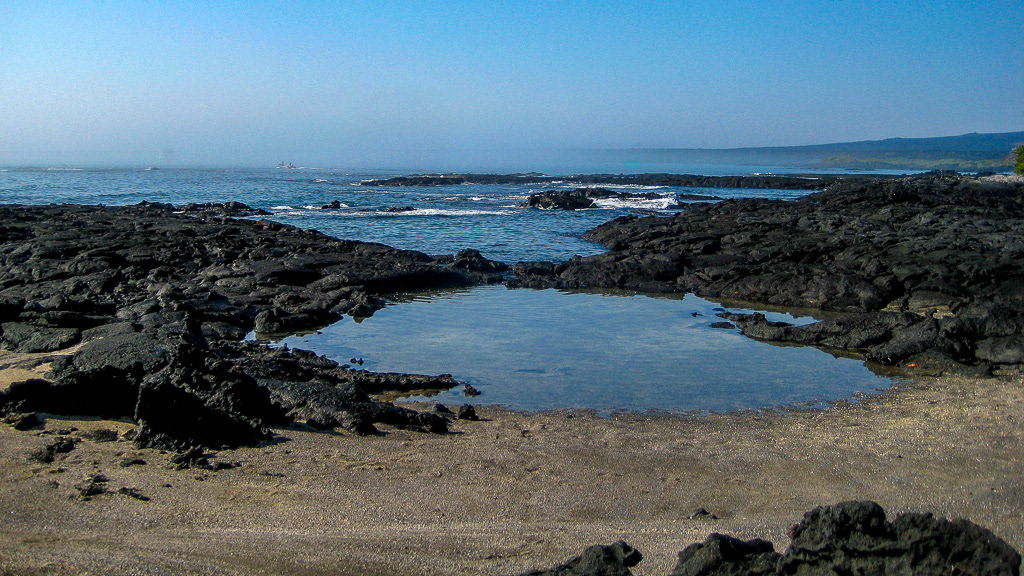 Rock-Paper-Scissor or Rock-Driftwood-Iguanas ?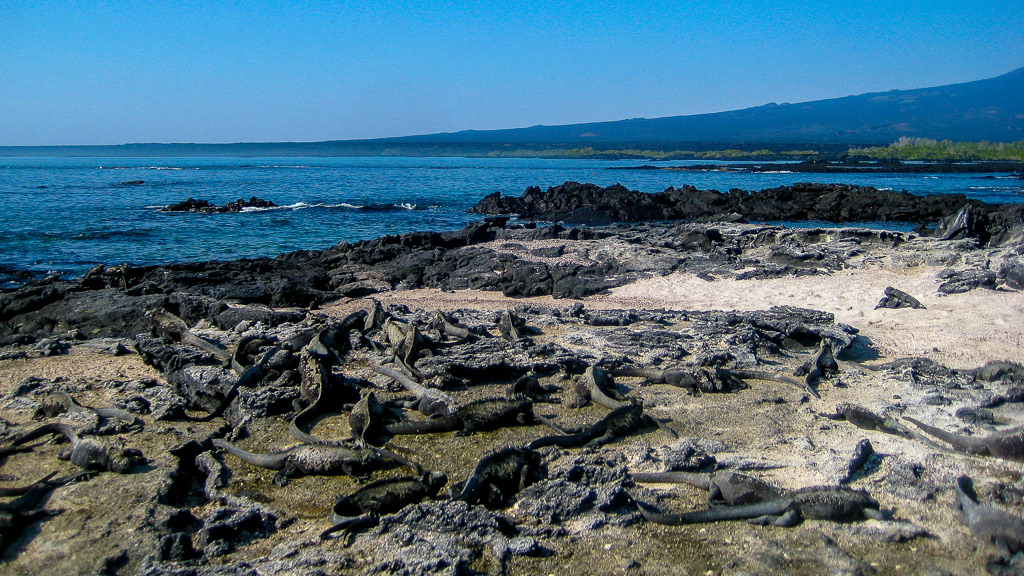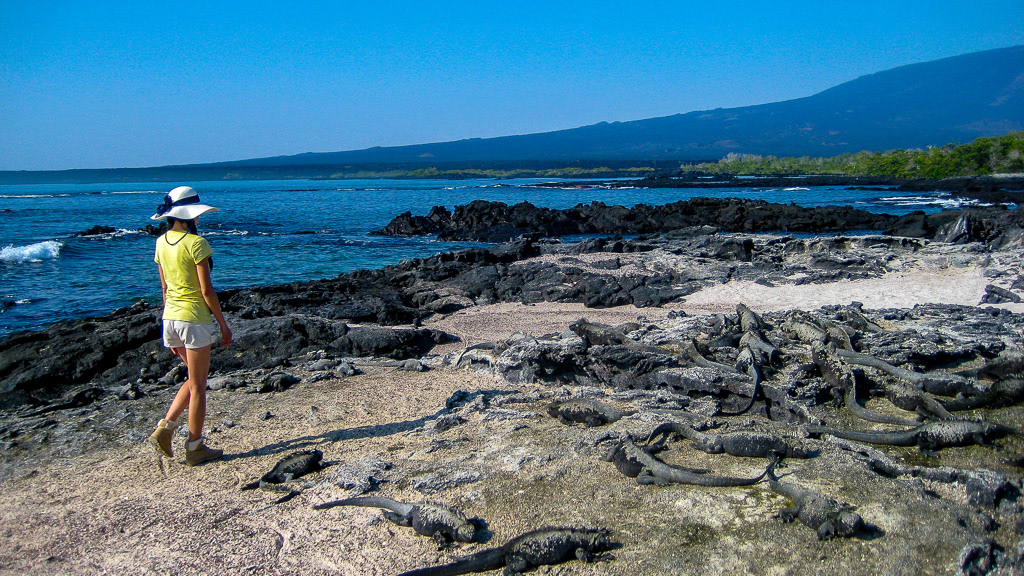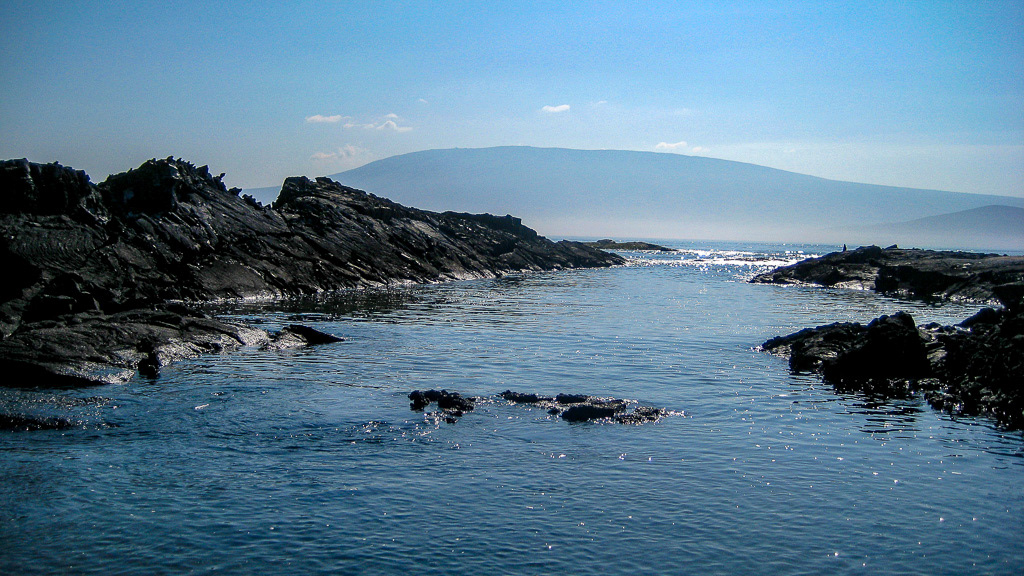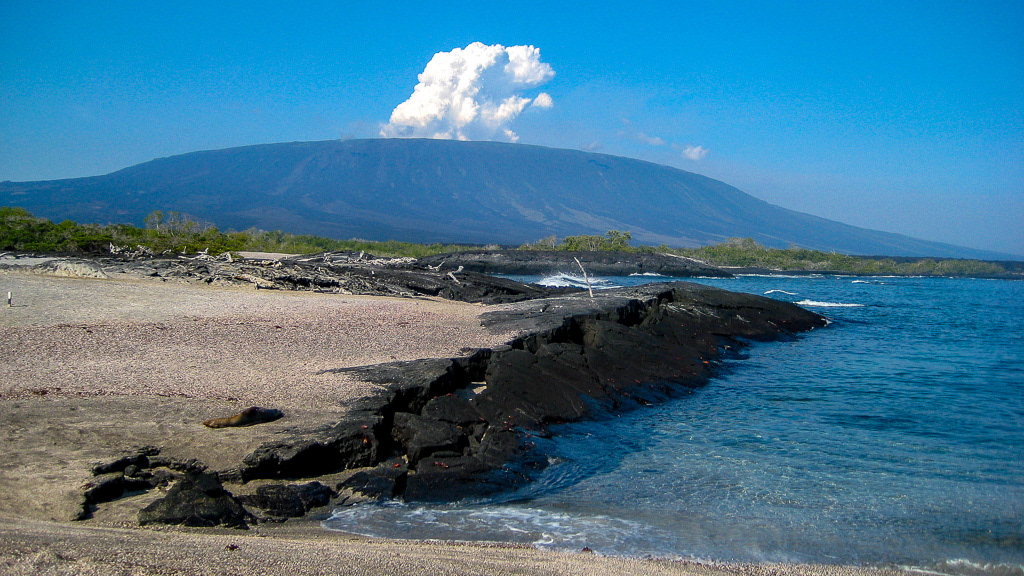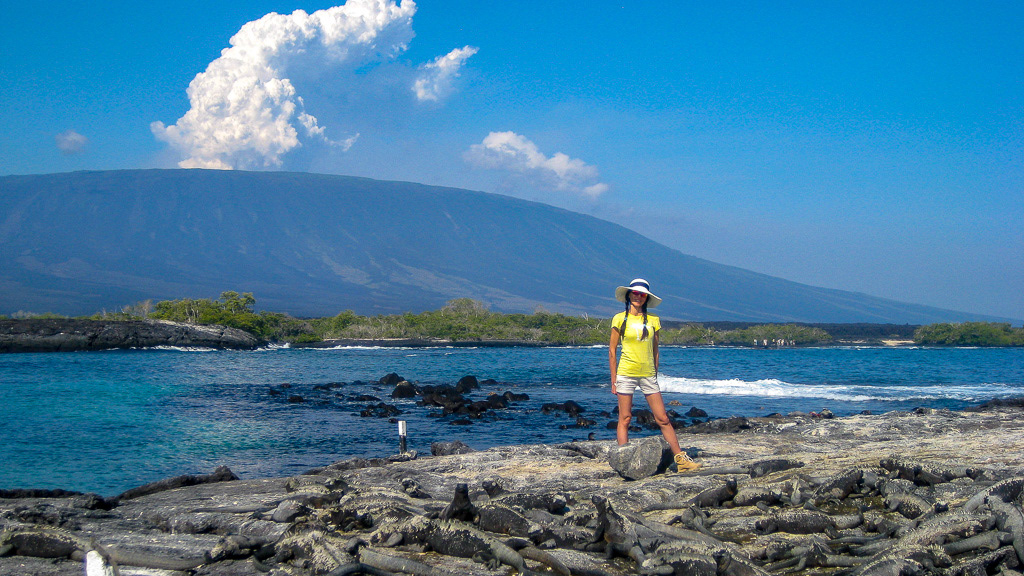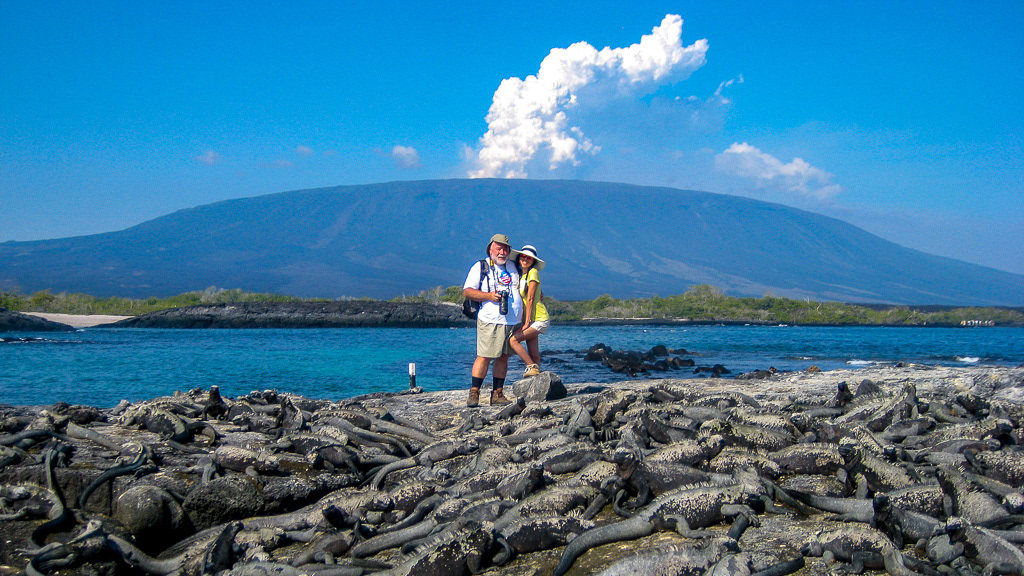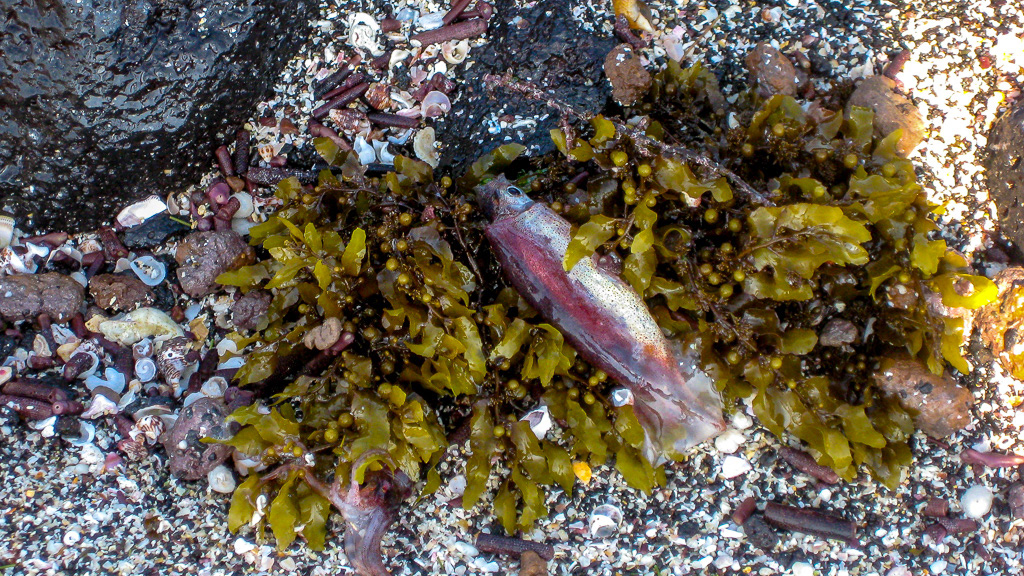 Hard to keep a clean fur while climbing on this sand