Fresh snow along Idaho route 20, West of Yellowstone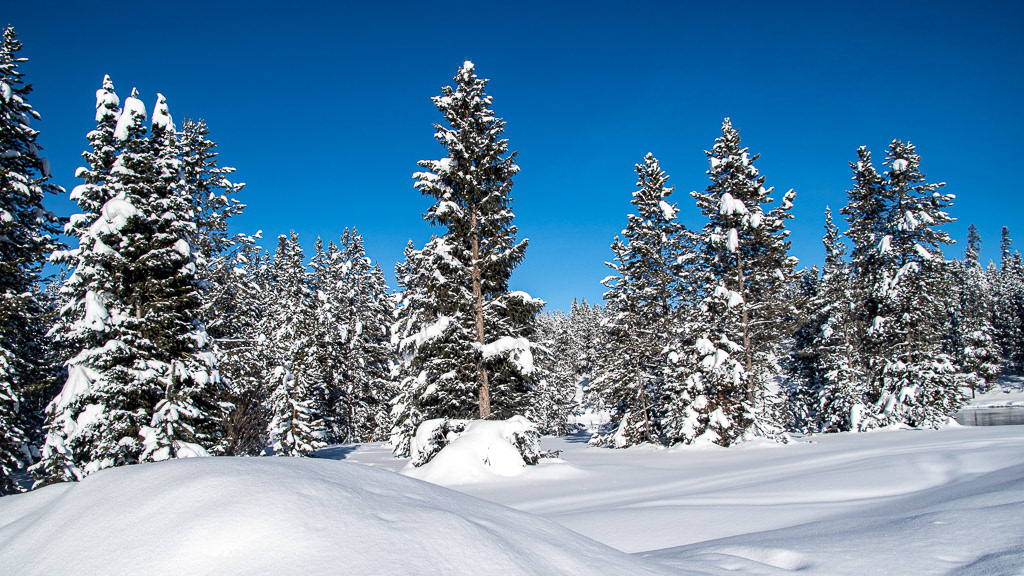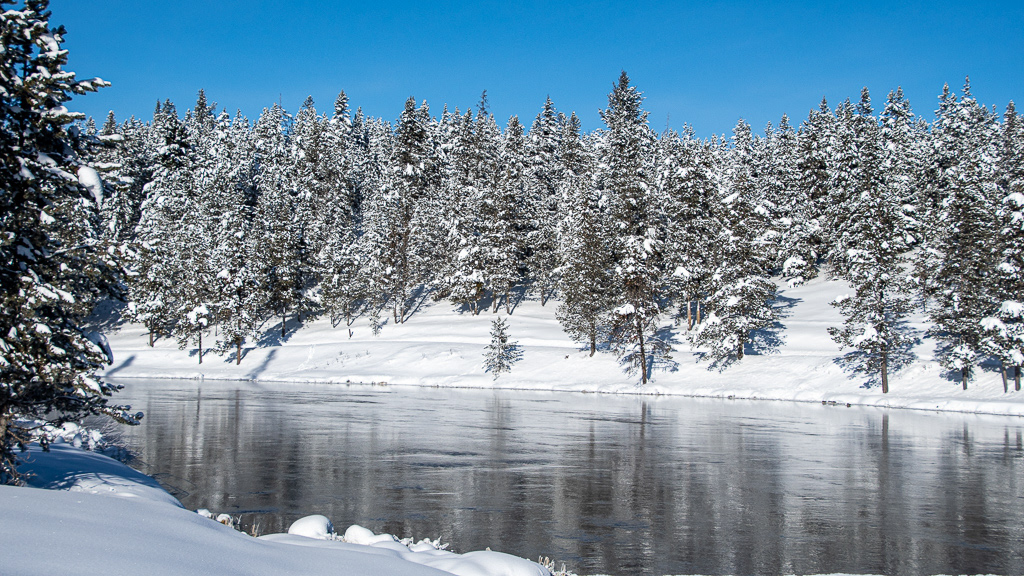 Cute snow piles on the fences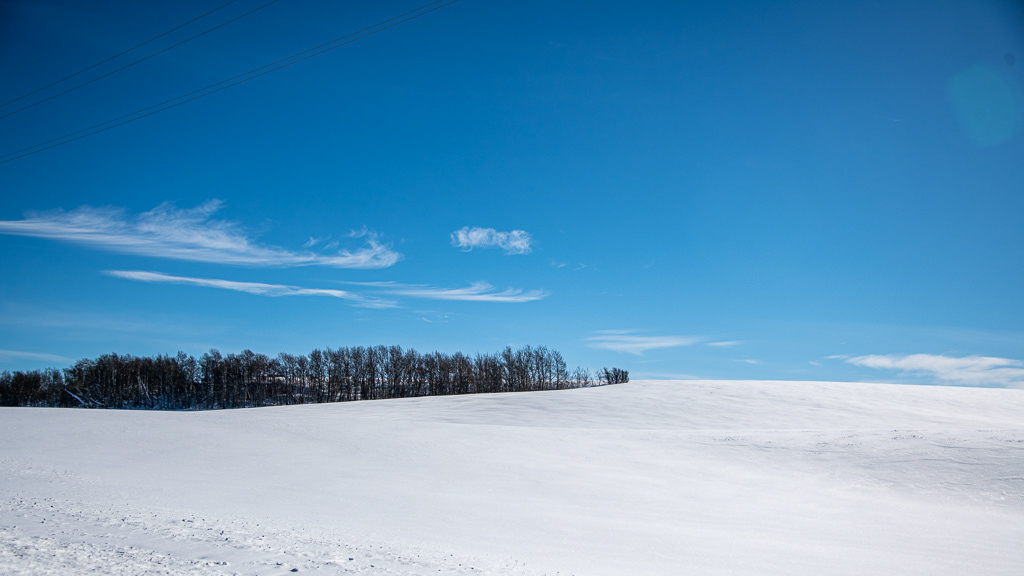 The "Big Nipples" (Grand Tetons!) in the distance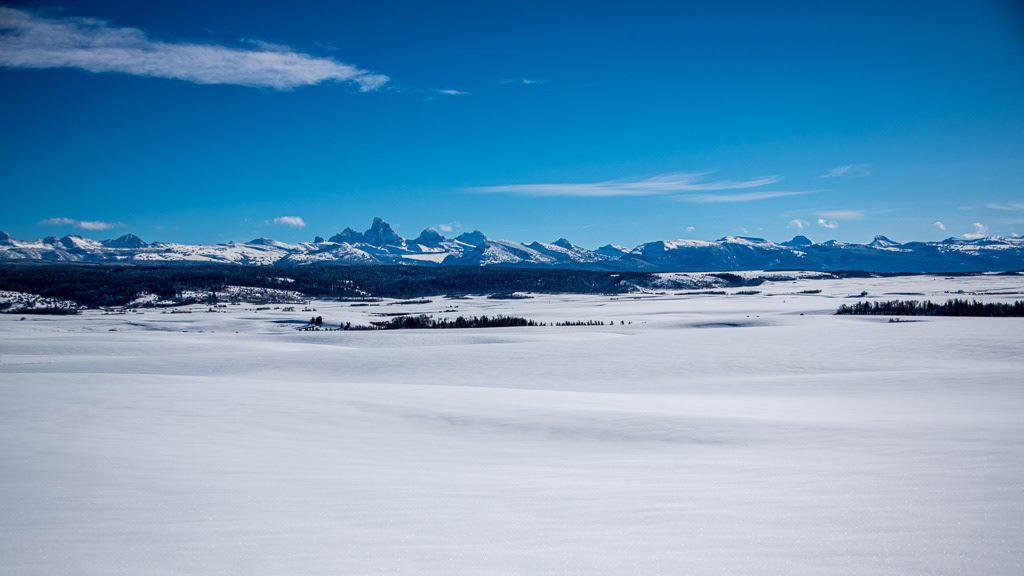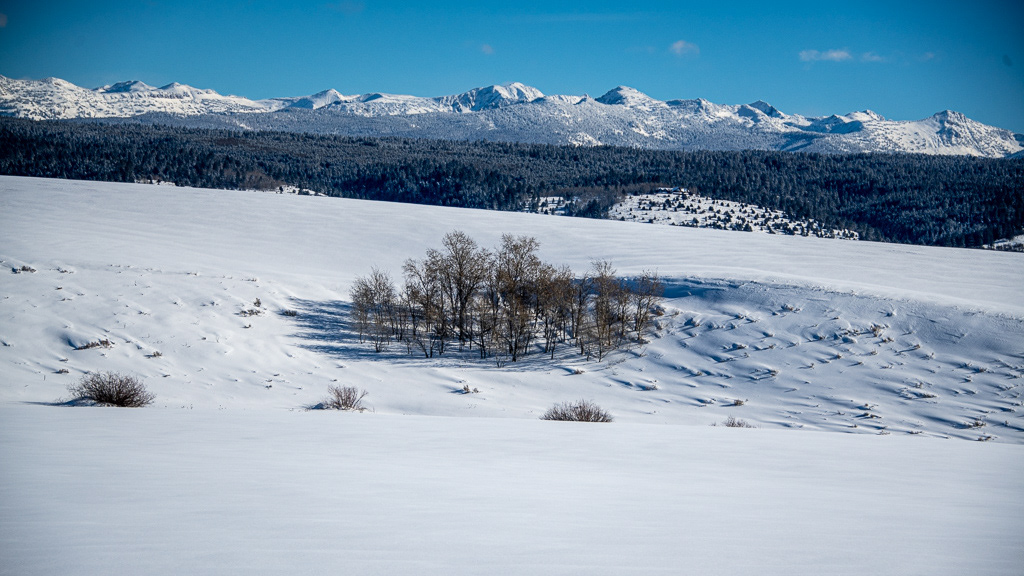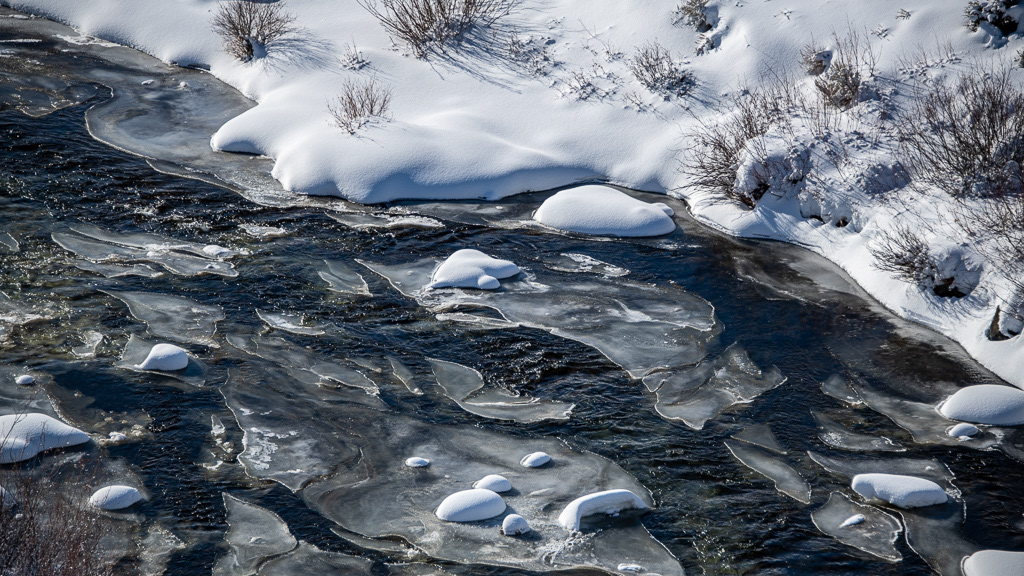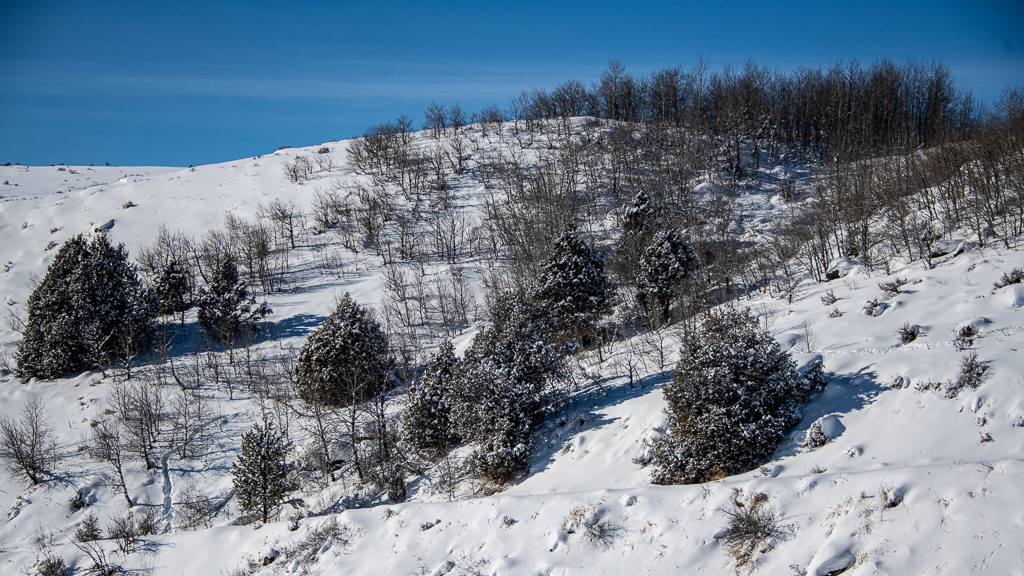 From Grand Teton National Park, beautiful evening light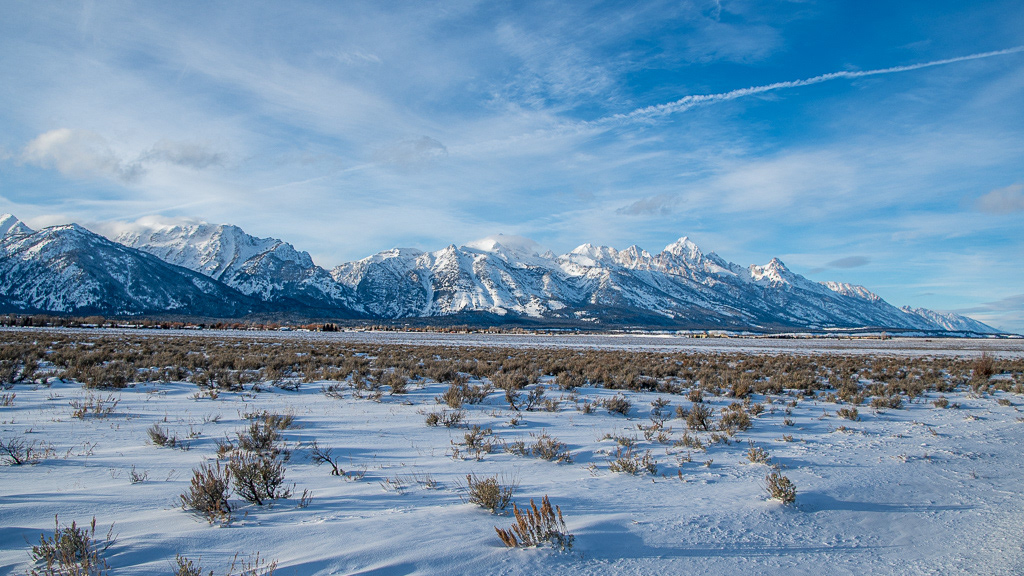 Driving on snow in Wyoming ! The "Teton pass" the day before had been pretty scary !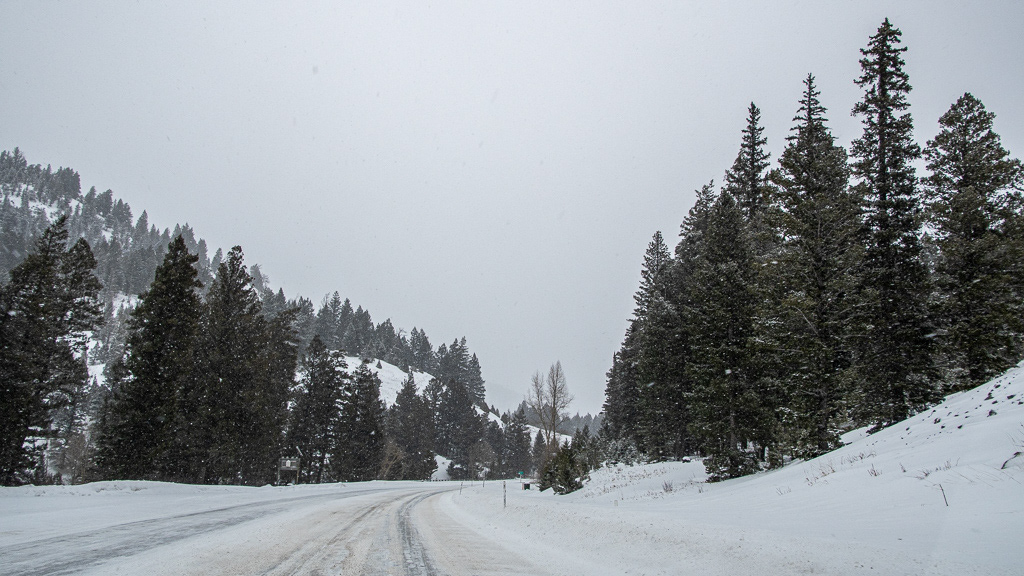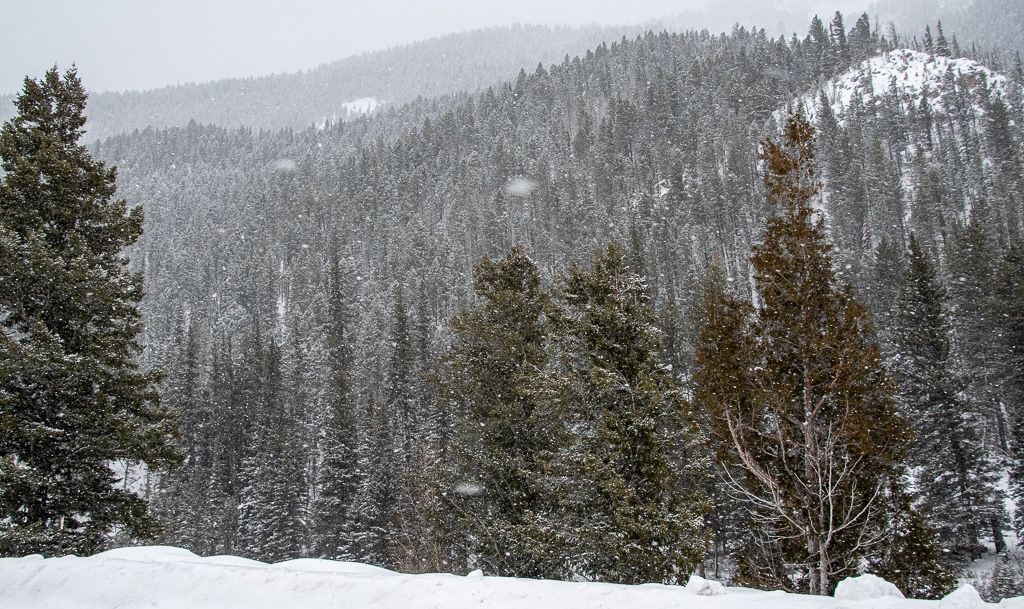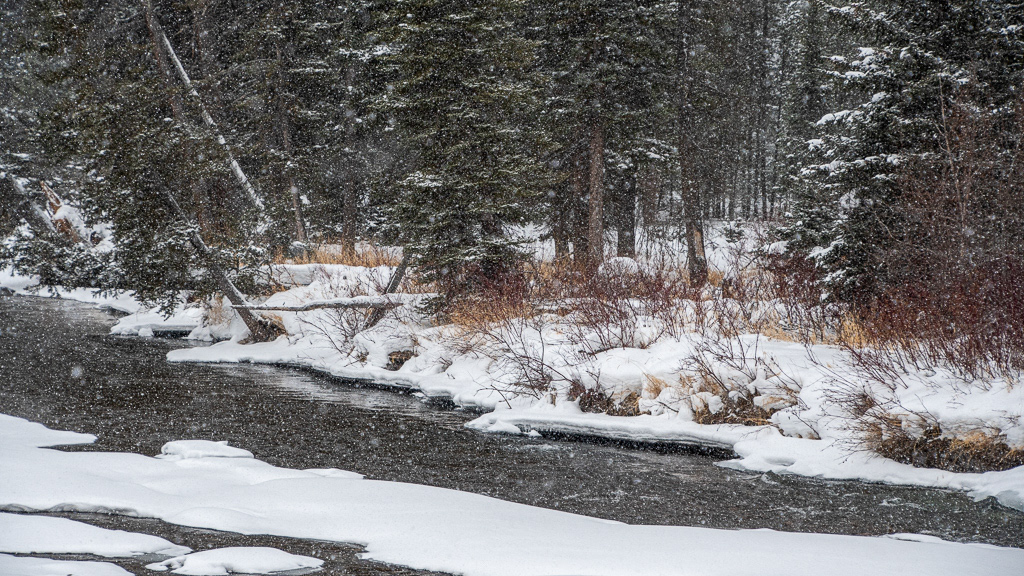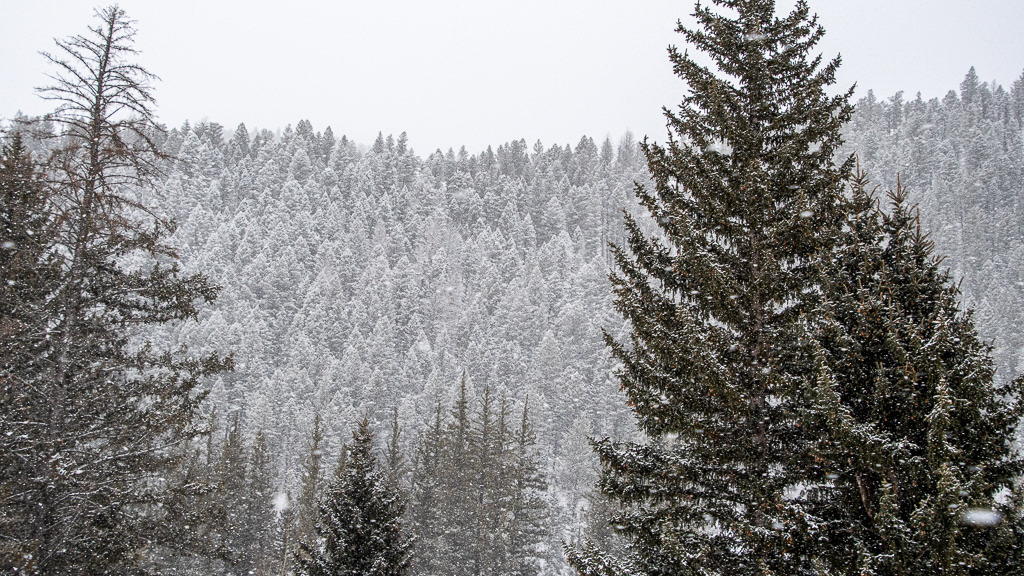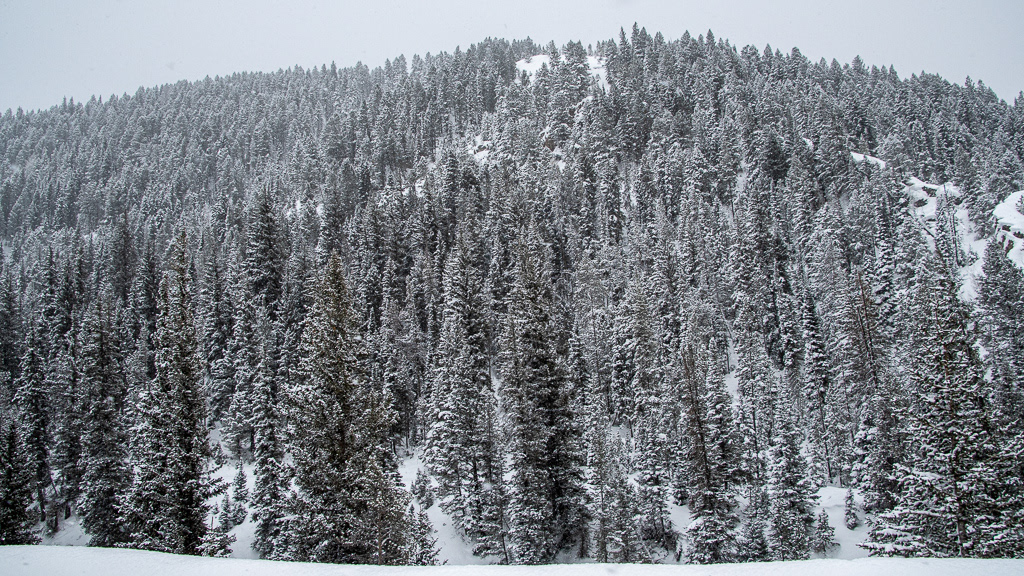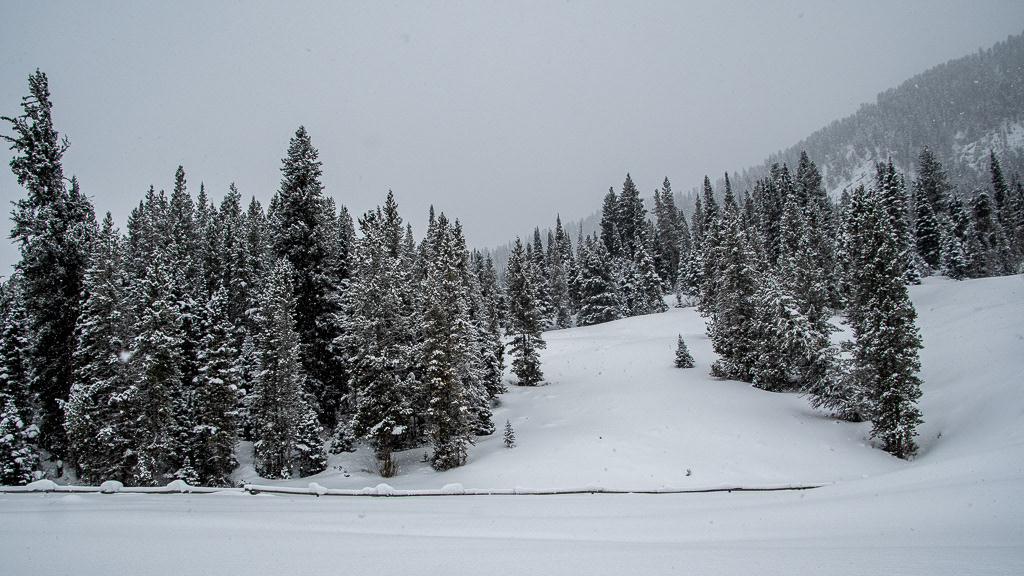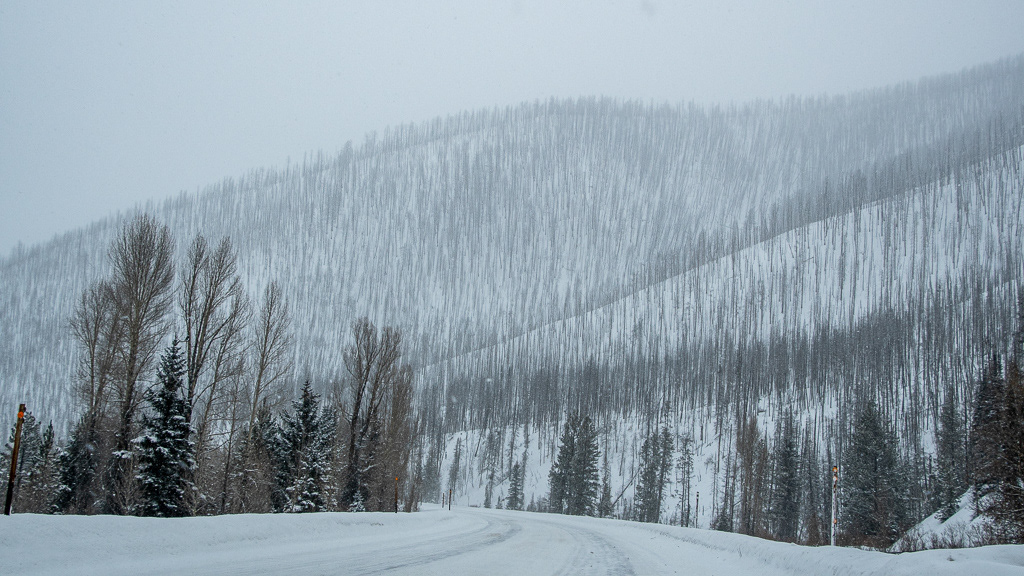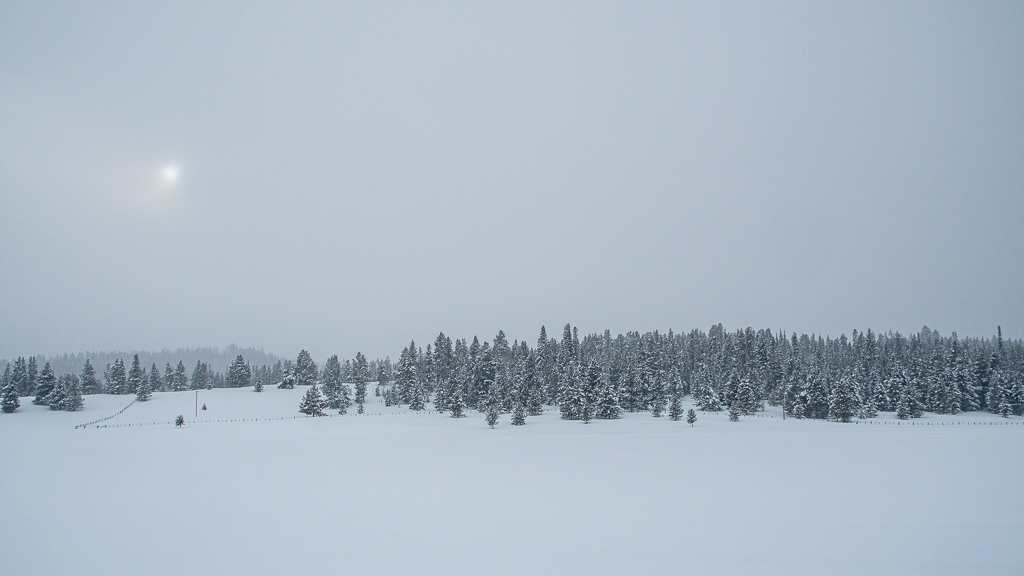 Funny how the rural mailboxes are all ganged together.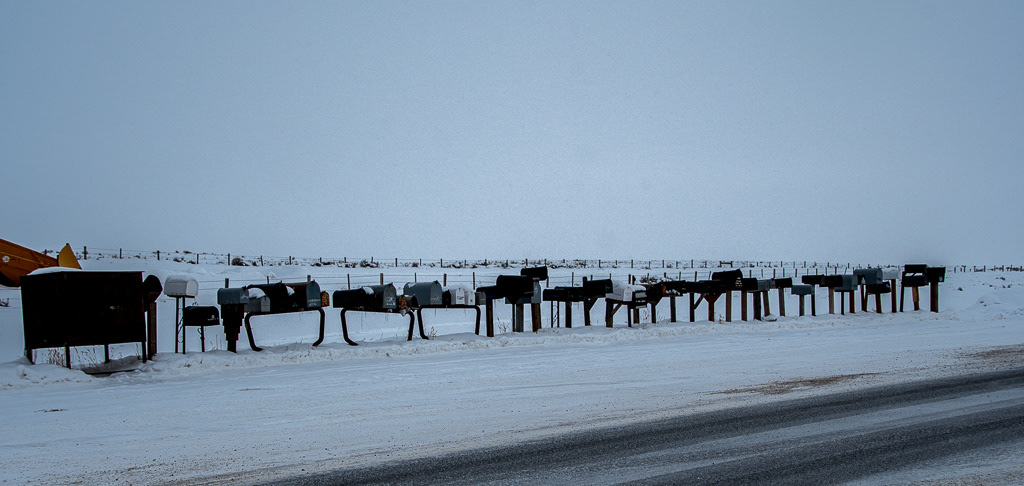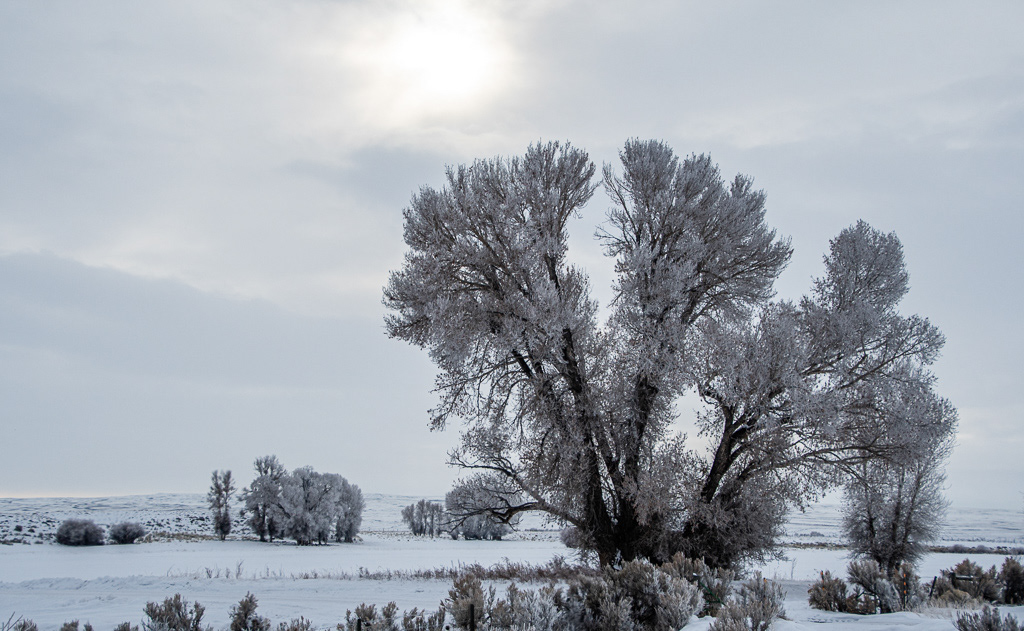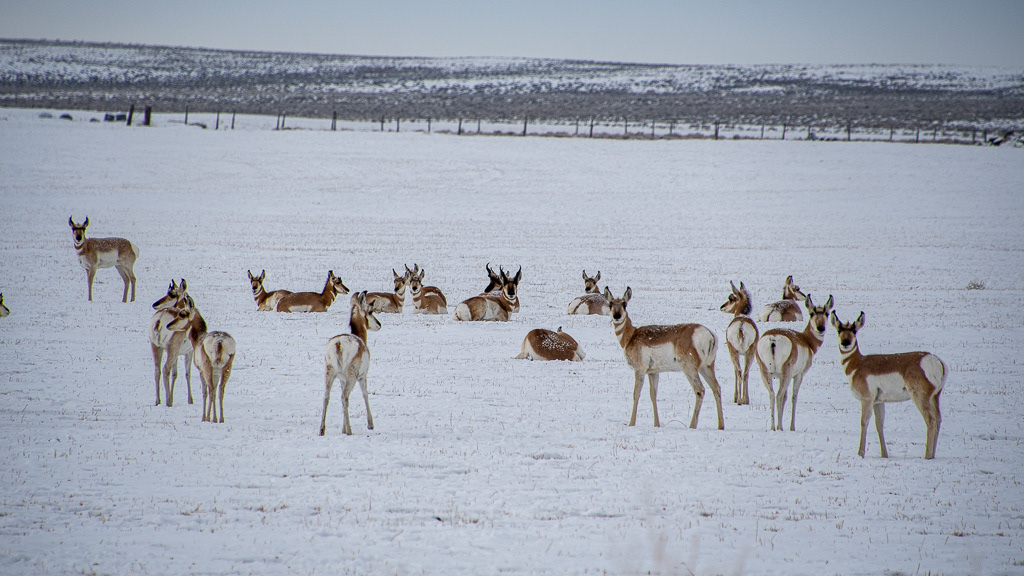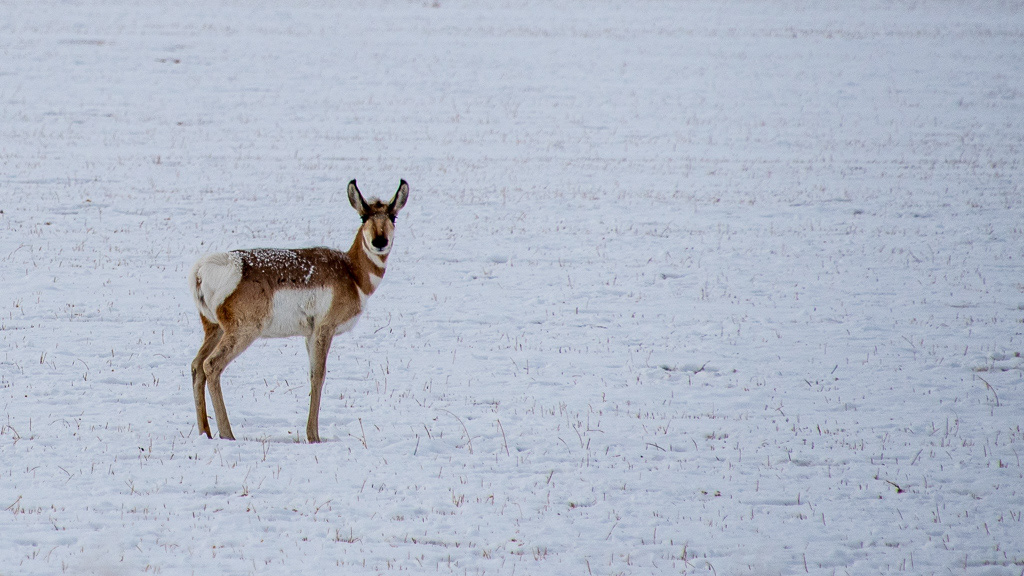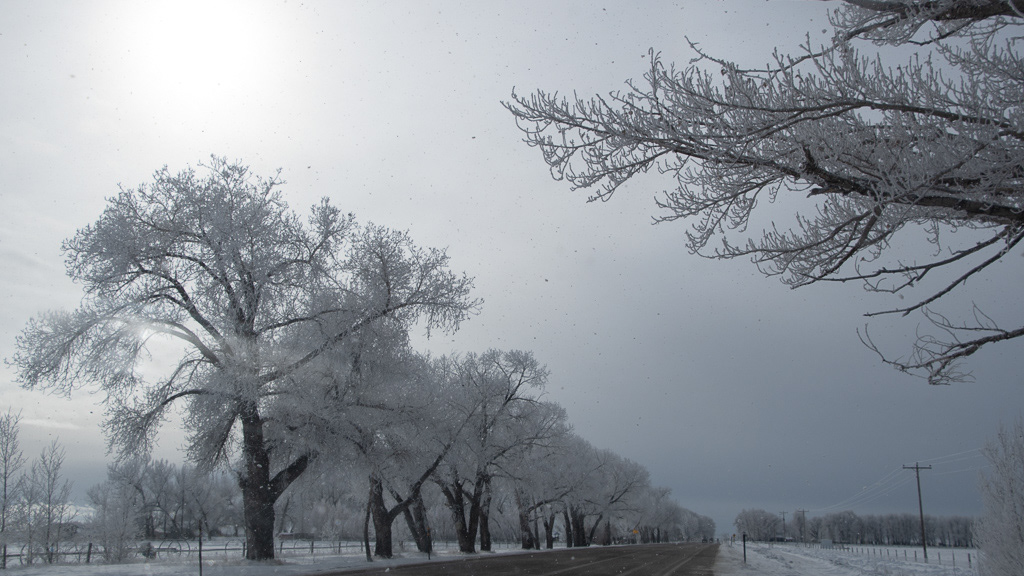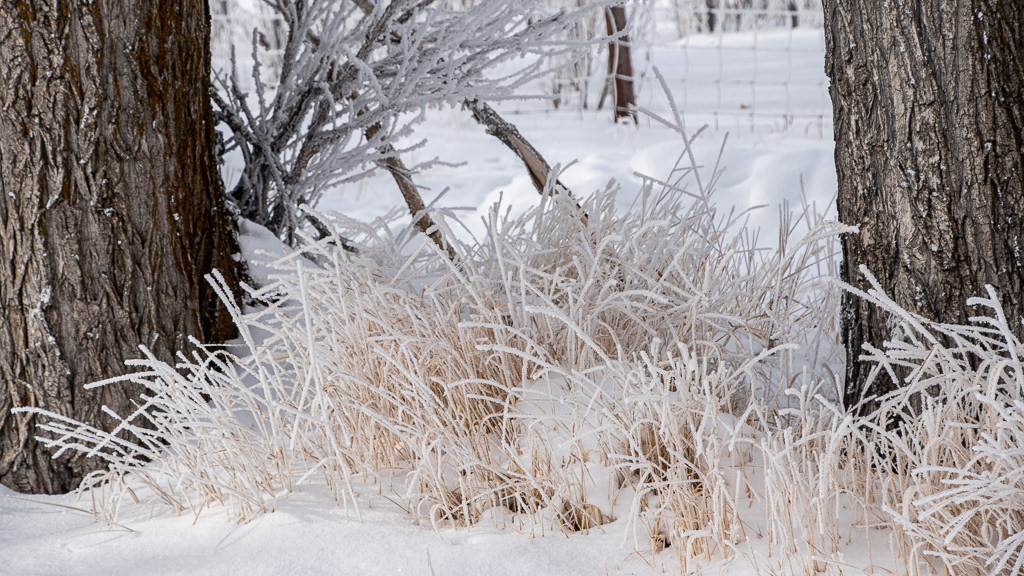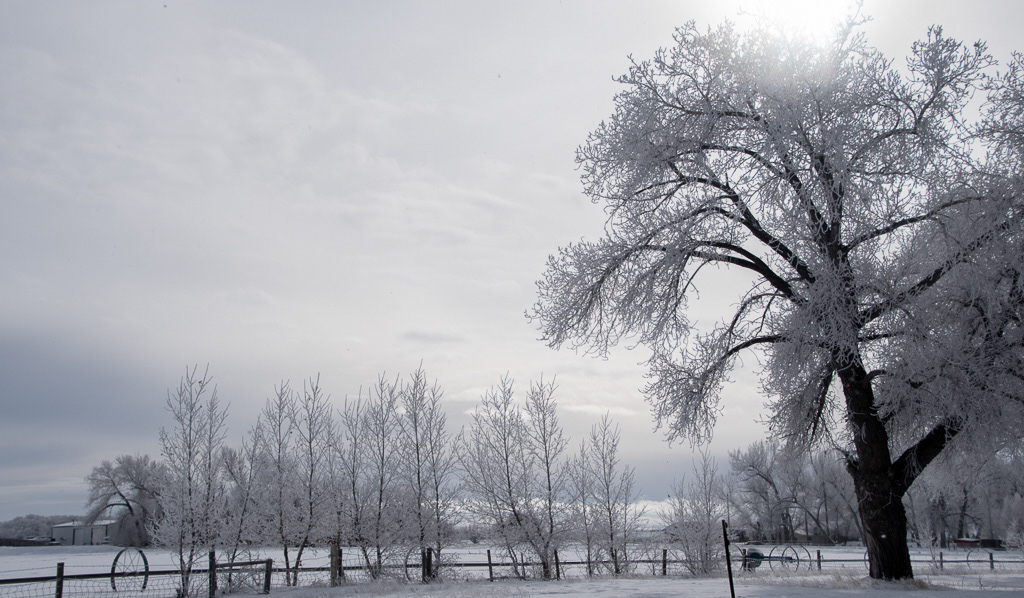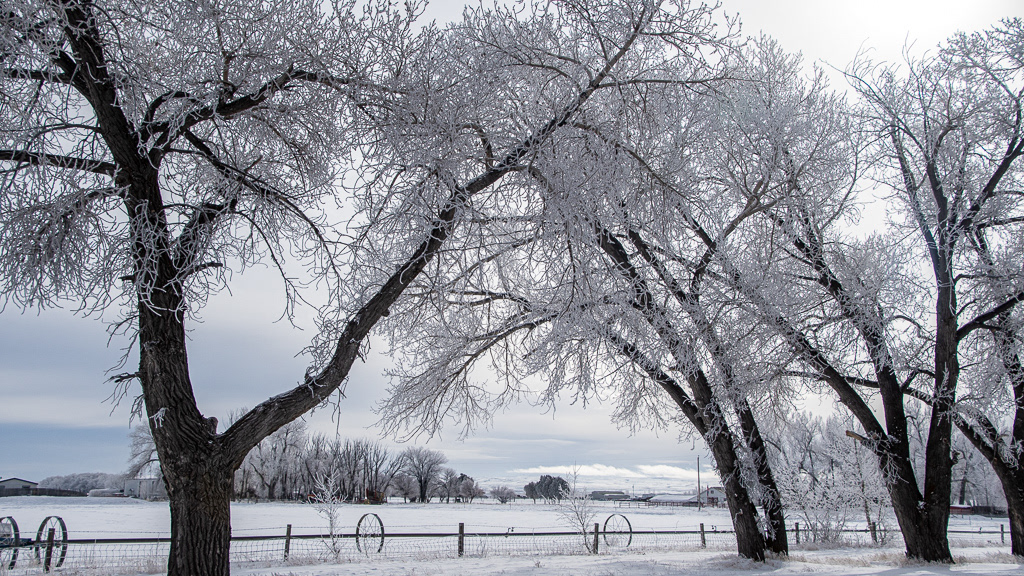 Snow dust blowing over I-80 in Kansas. The alert said "40 mph wind"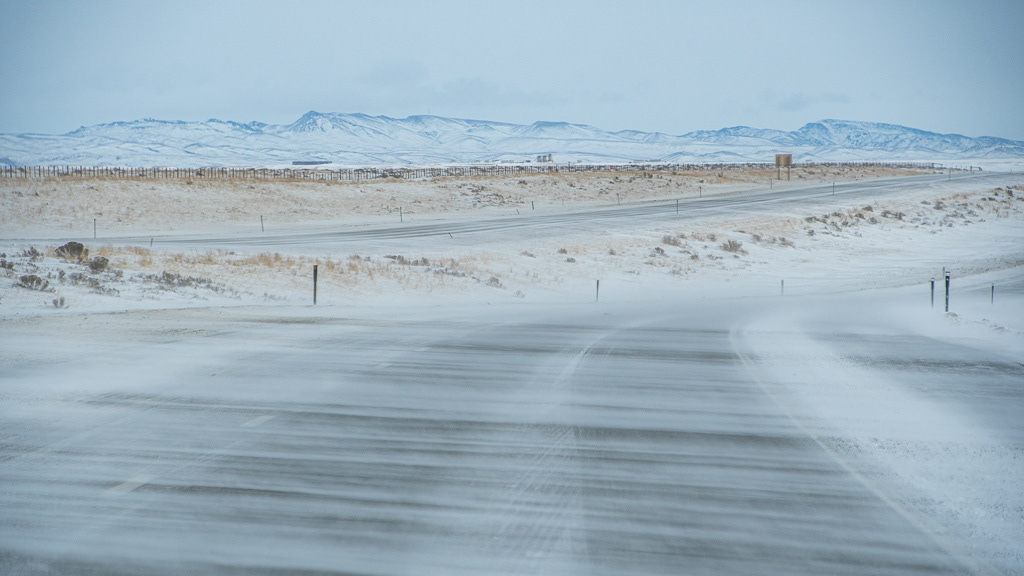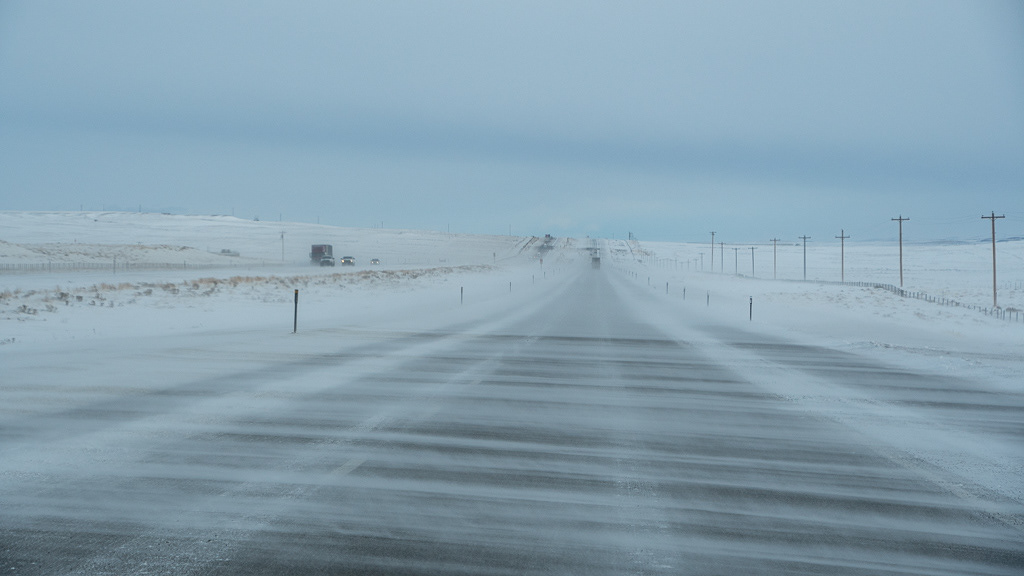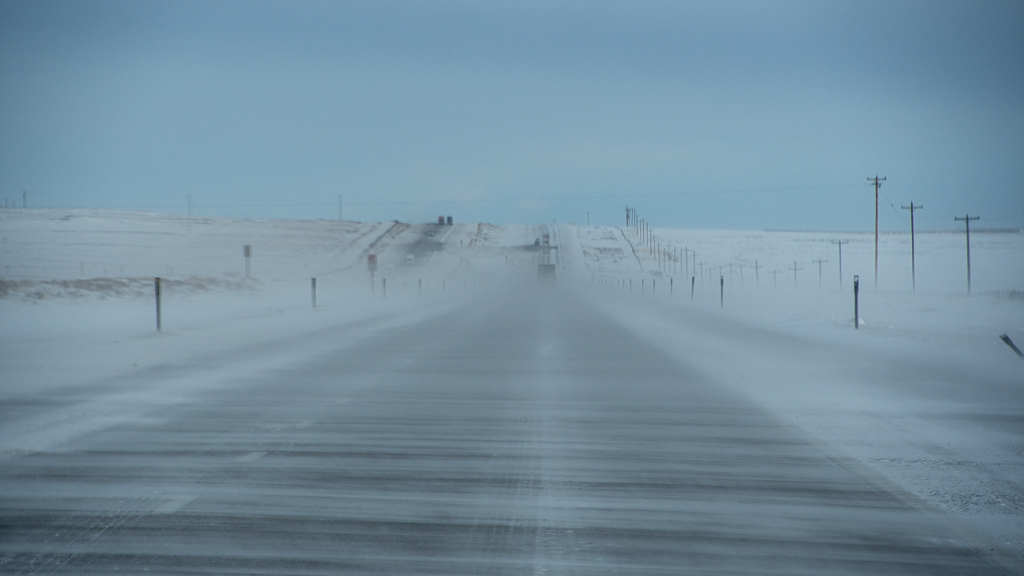 I marvelled at the snow fences. I had seen those during warm weather and read about but never seen in action. There are divergent opinion about how far the snow fences should be located from the structure they aim to protect, with numbers between 30 and 130 times their height. From what we saw, the snow drifts seem to be much closer than these values. 
In this image a pale sun shines thru the snow dust which I though very pretty.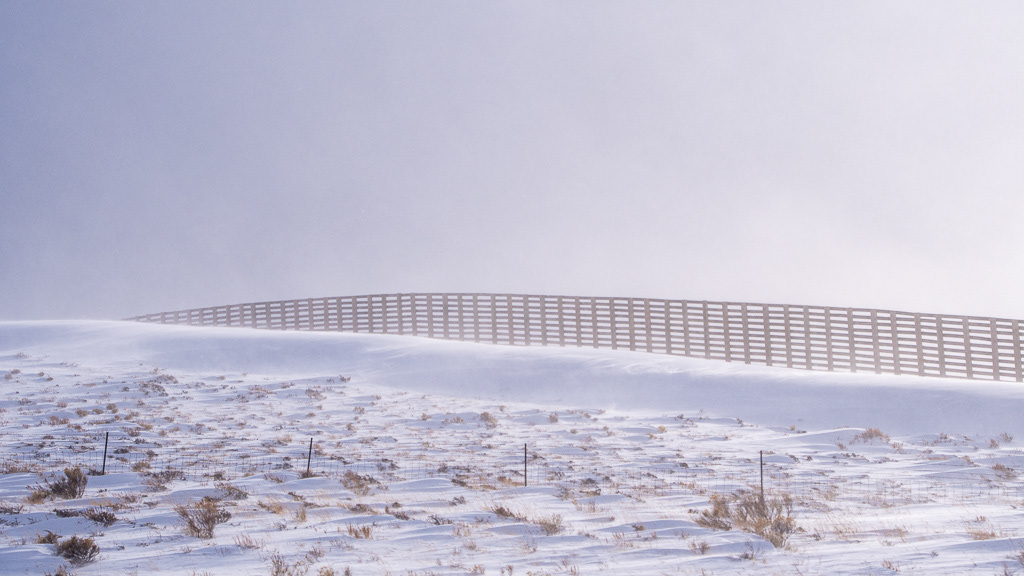 Snow fences are not designed to prevent snow build up, just to control when the accumulation occurs. The turbulences caused by the rails reduce the air velocity and the carrying capacity of the wind. Interestingly they are not only used to protect roads but also to create a water source in the spring by causing the snow drift to accumulate in catchment areas. Clever !
Note how little snow elsewhere and how tall the snow drift behind the fence !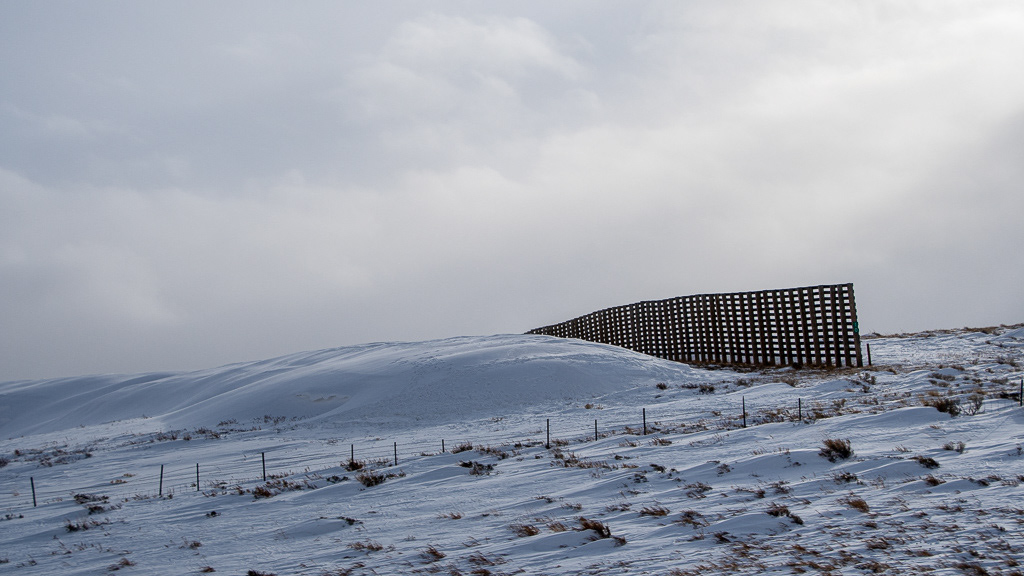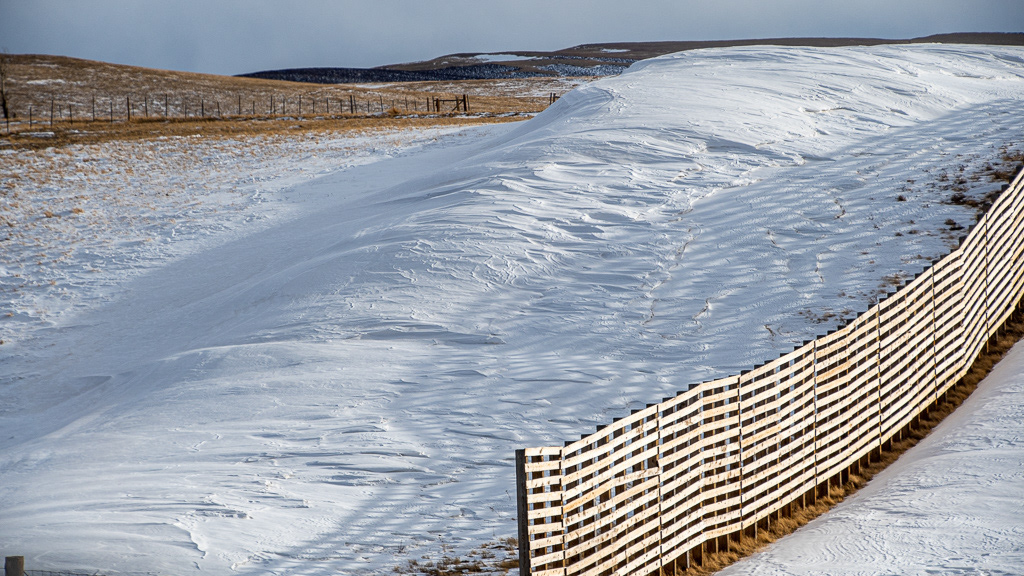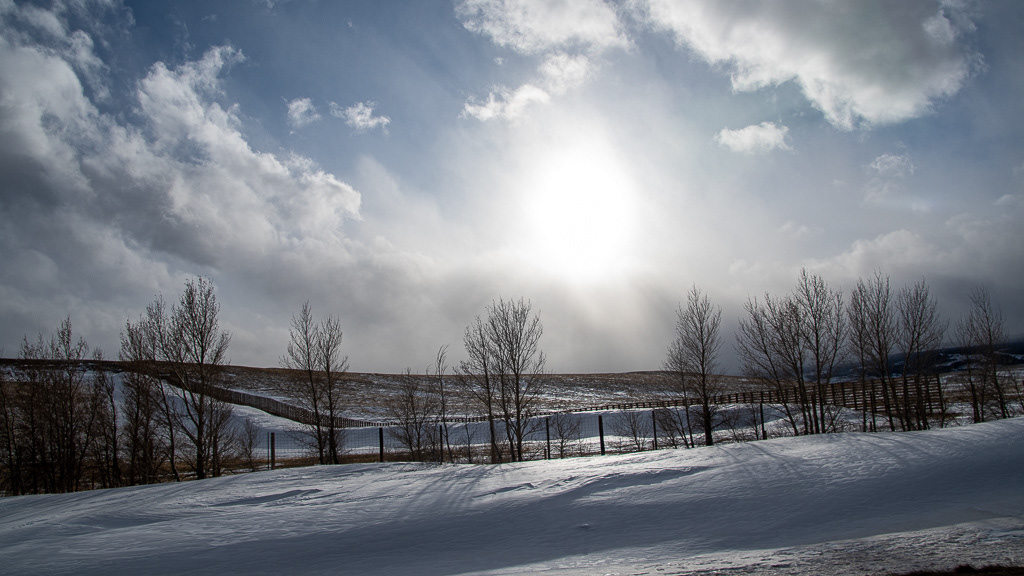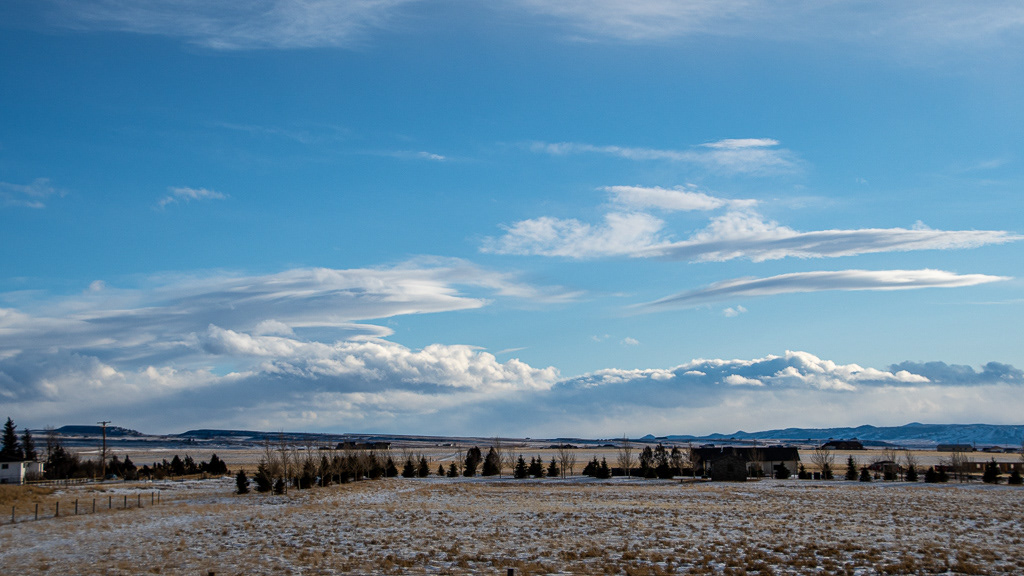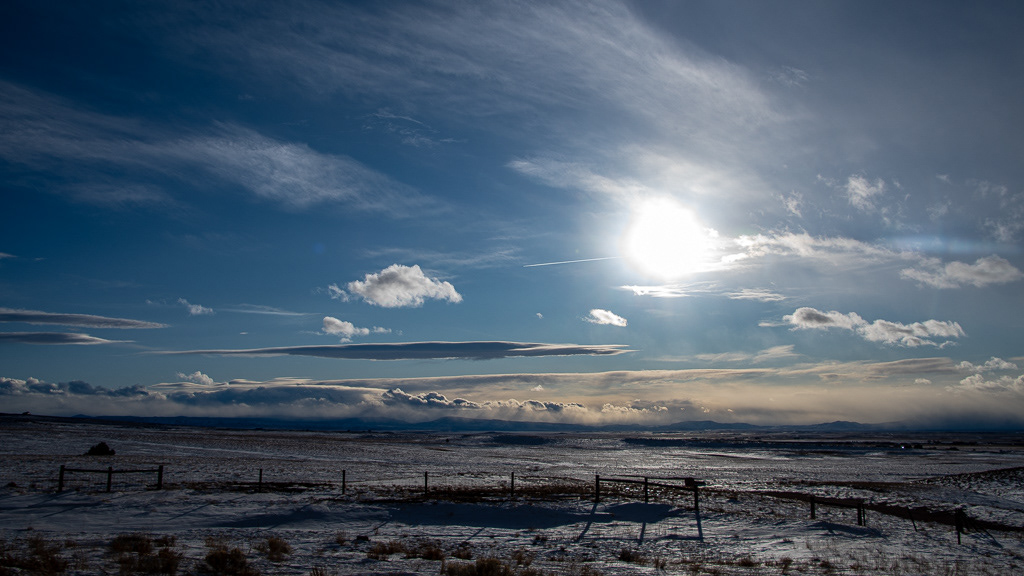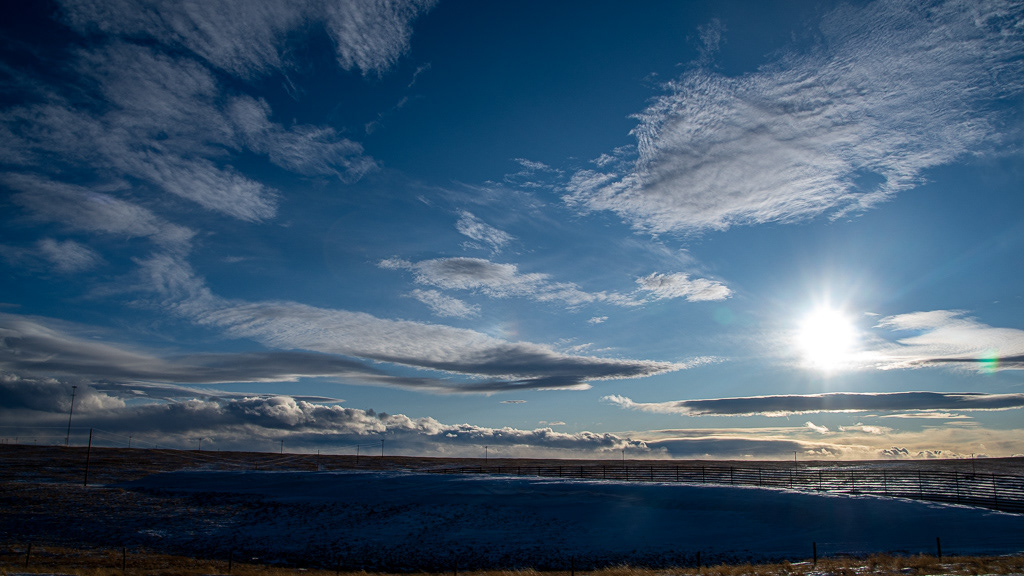 Kansas and Nebraska also had plenty of wind turbines !