The arrow only indicates the origin and destination of the flight. The left arrow represents the ride from the airstrip to the camp
The flight followed the course of the Chobe river (the border between Namibia, North, and Botswana, South) more closely. Most of the flight was around 5000 m so spotting wildlife was hard.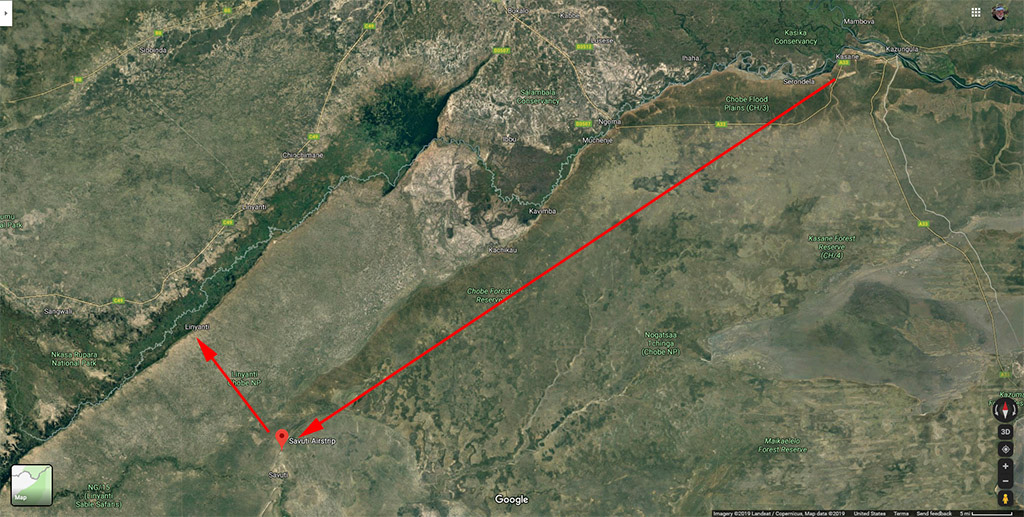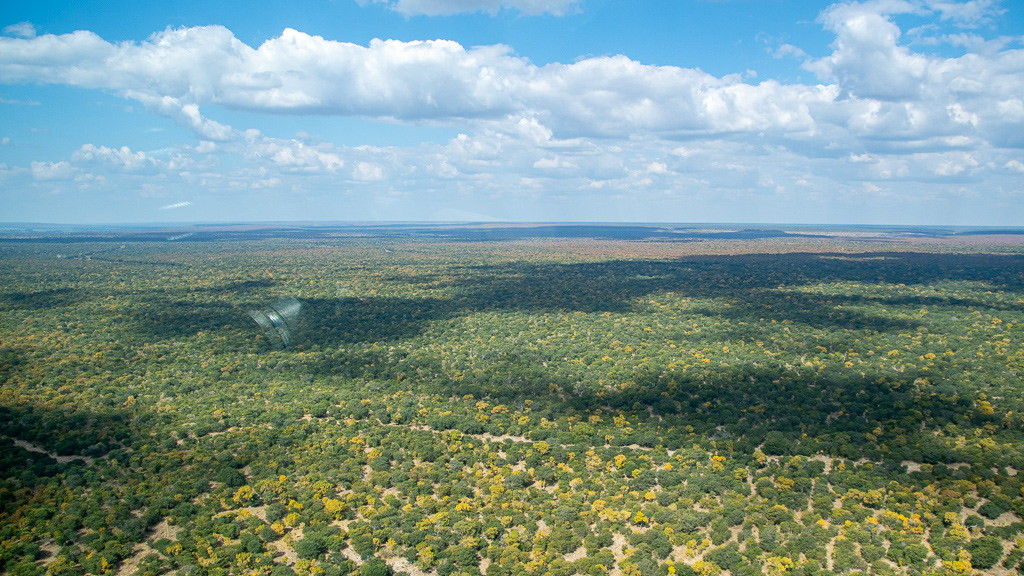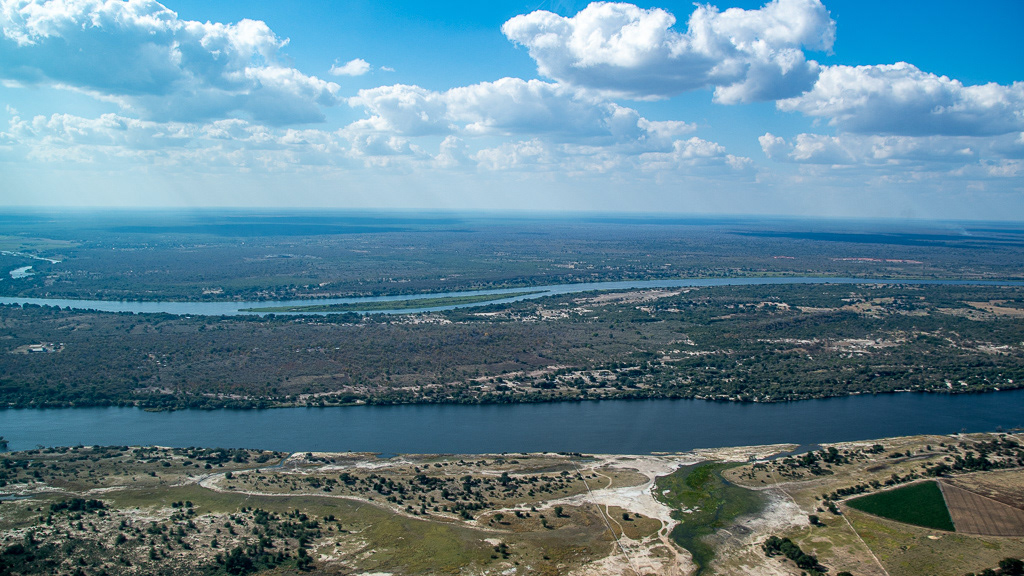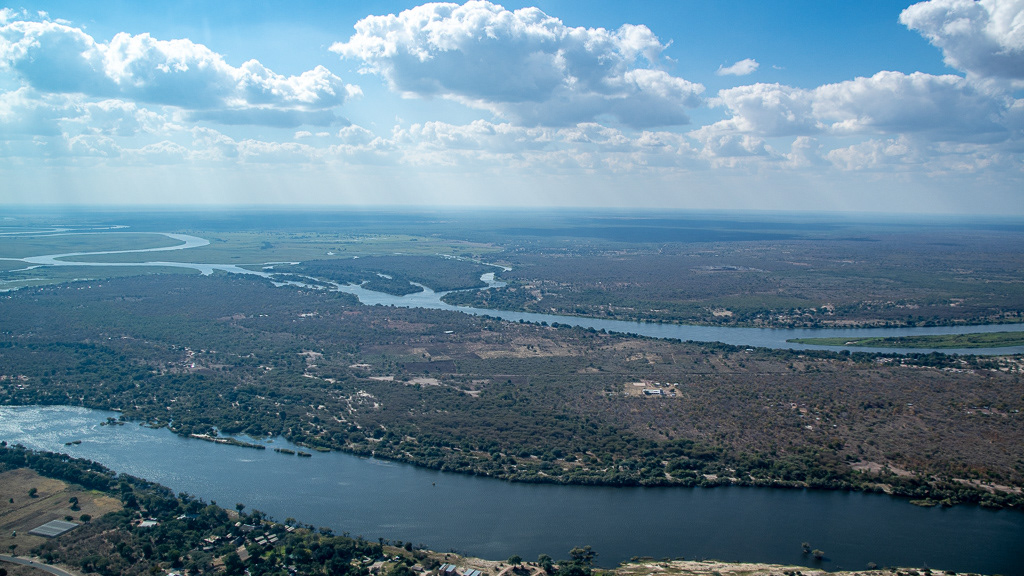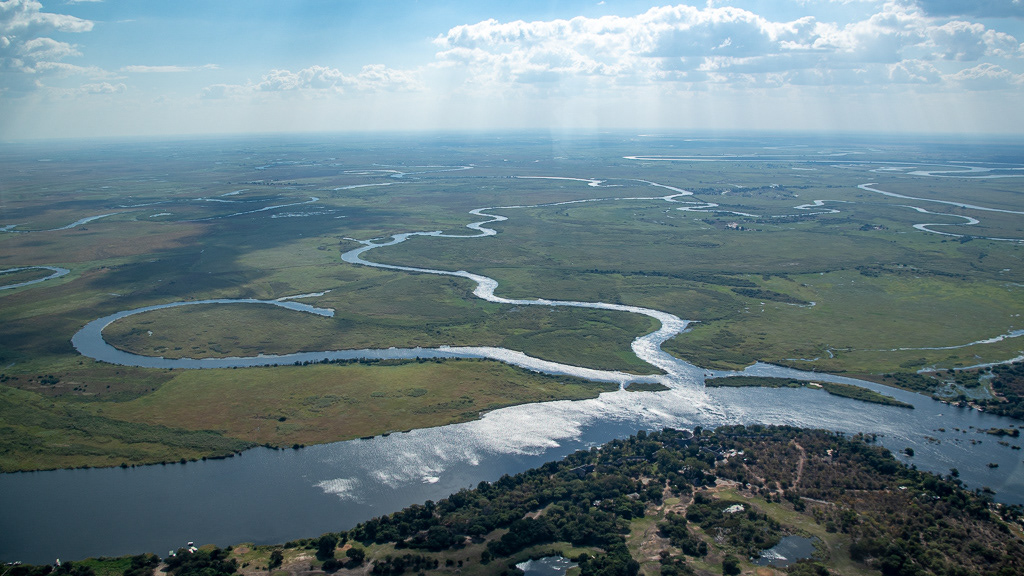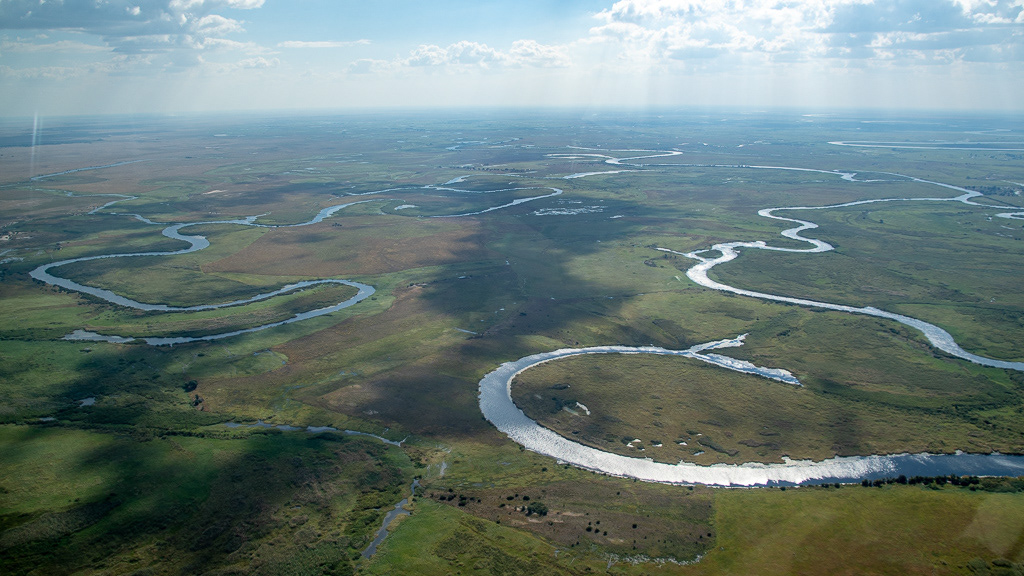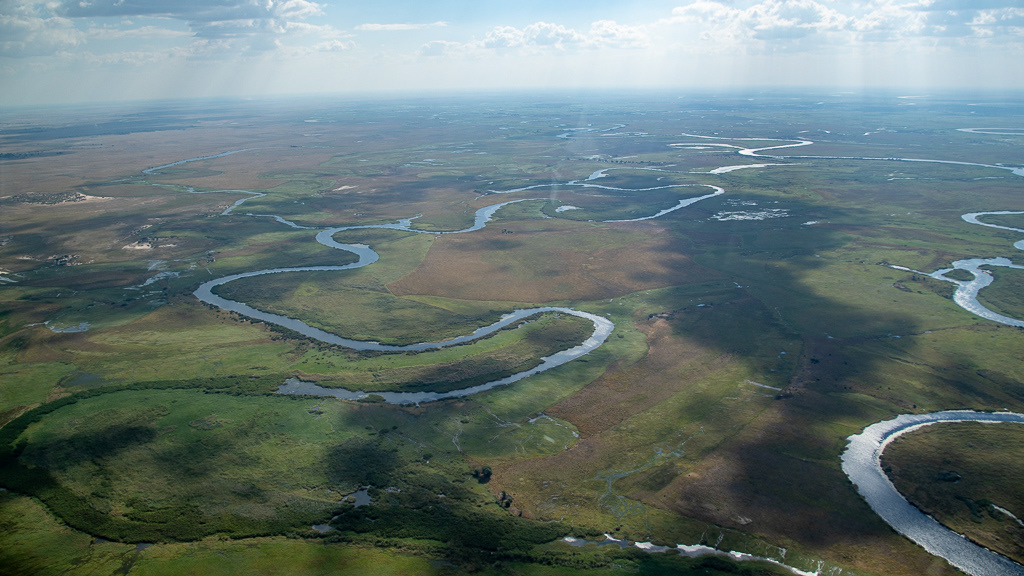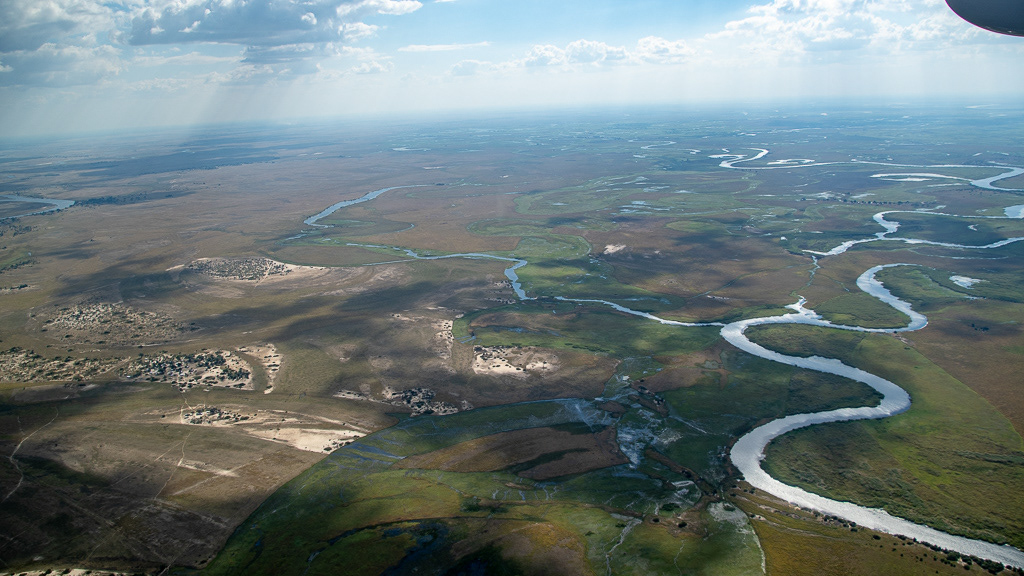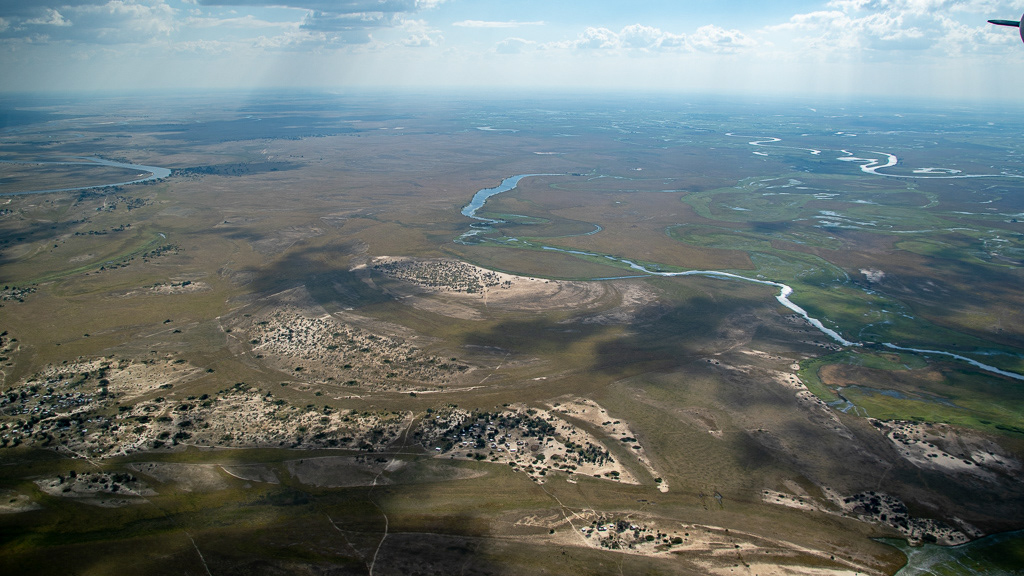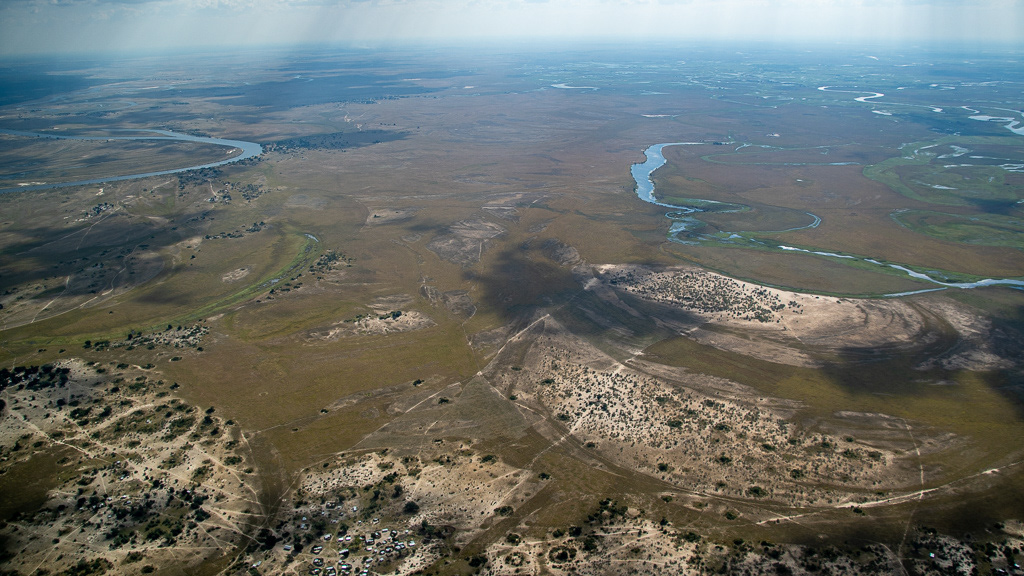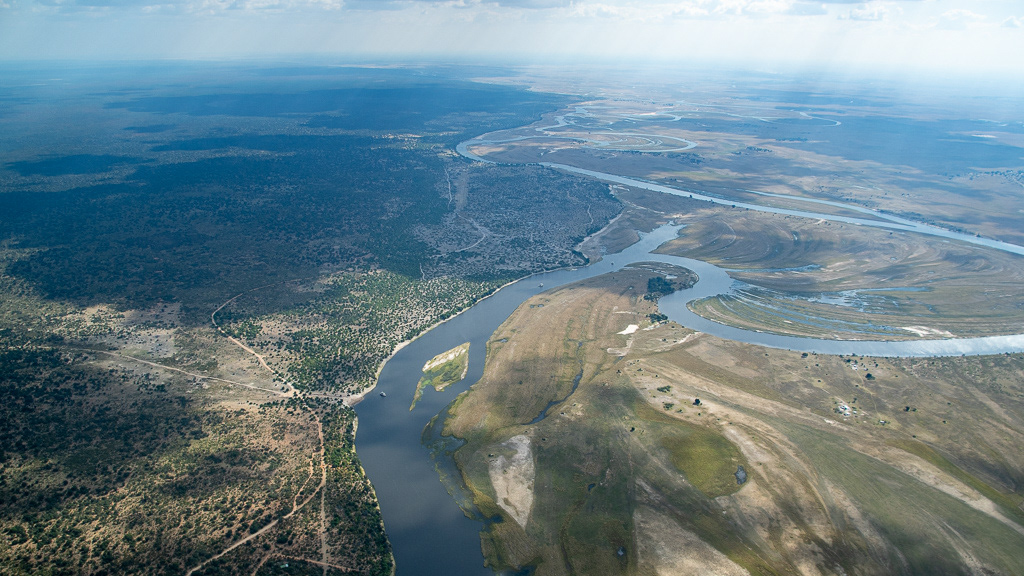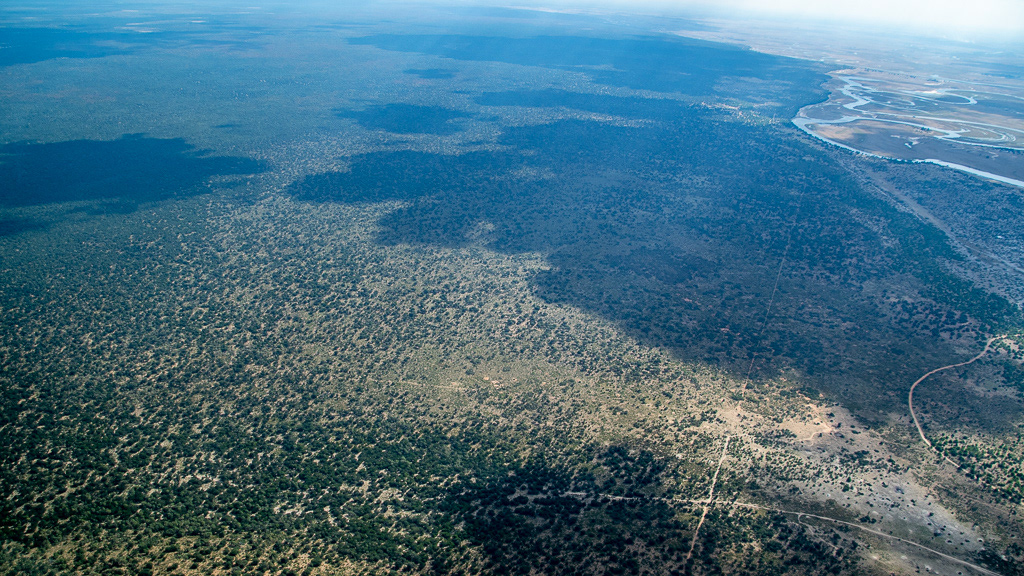 I was surprised by the wildfires but apparently these had started months ago !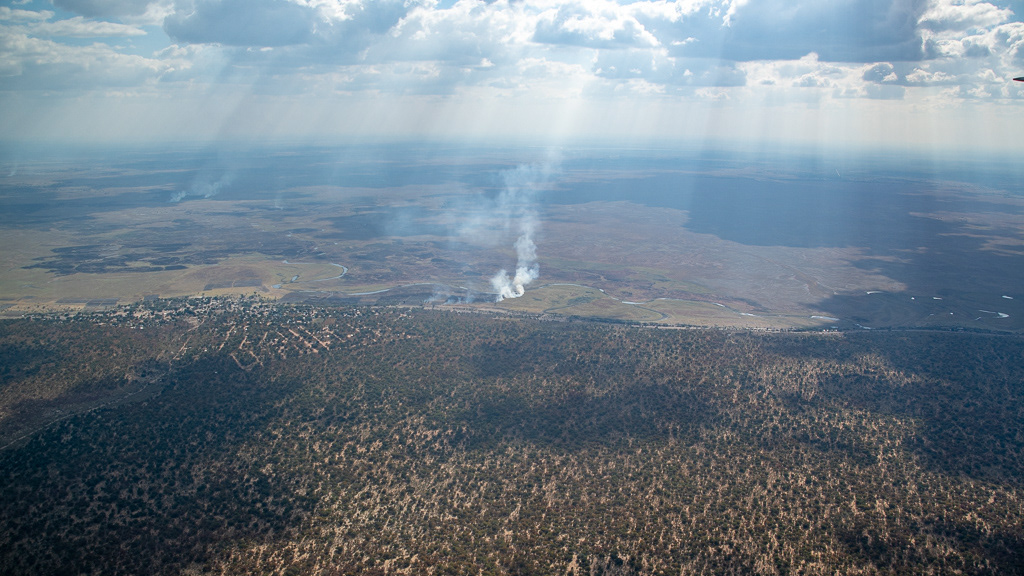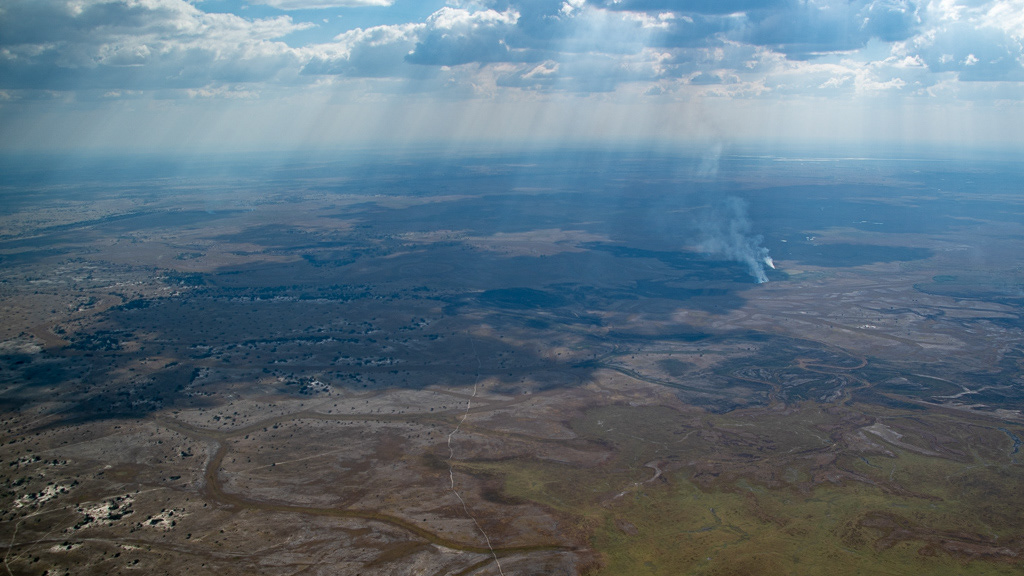 Many large dry river beds in this endorheic basin...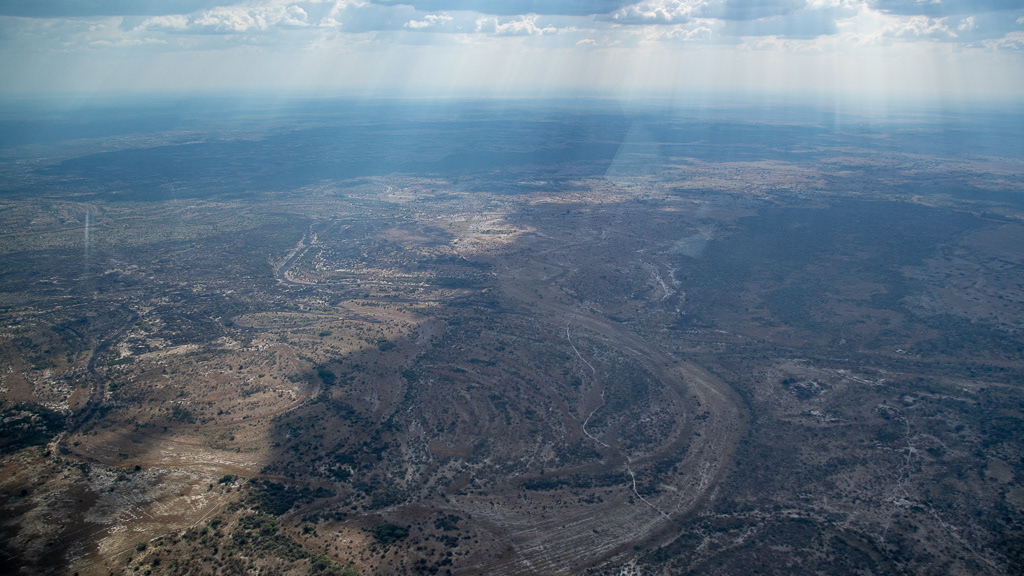 ...punctuated by waterholes.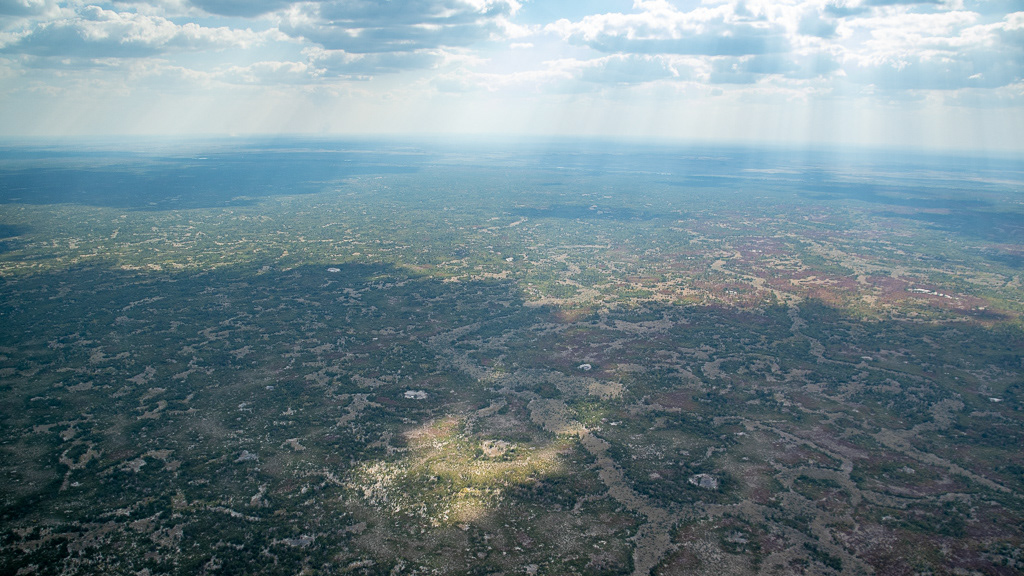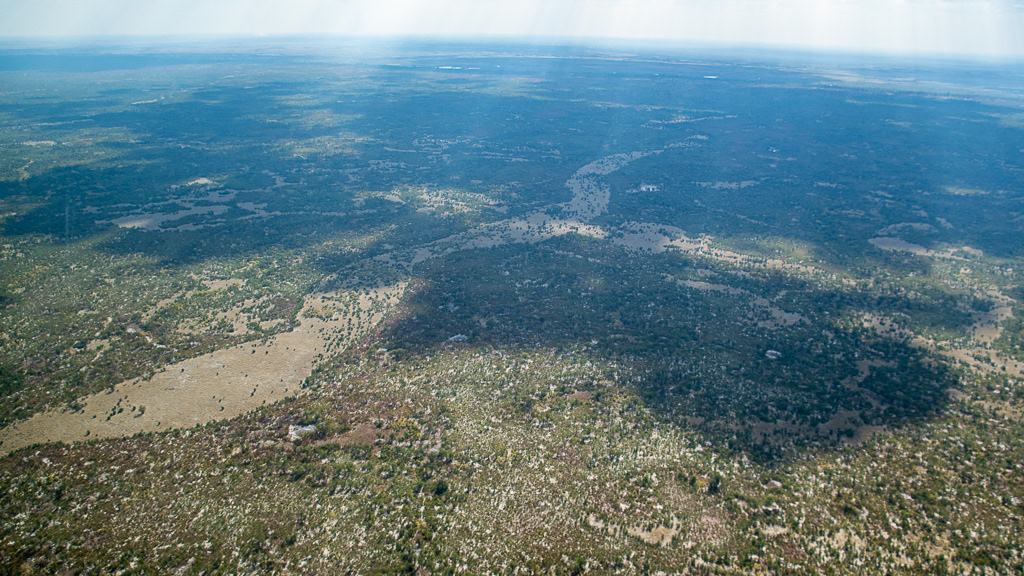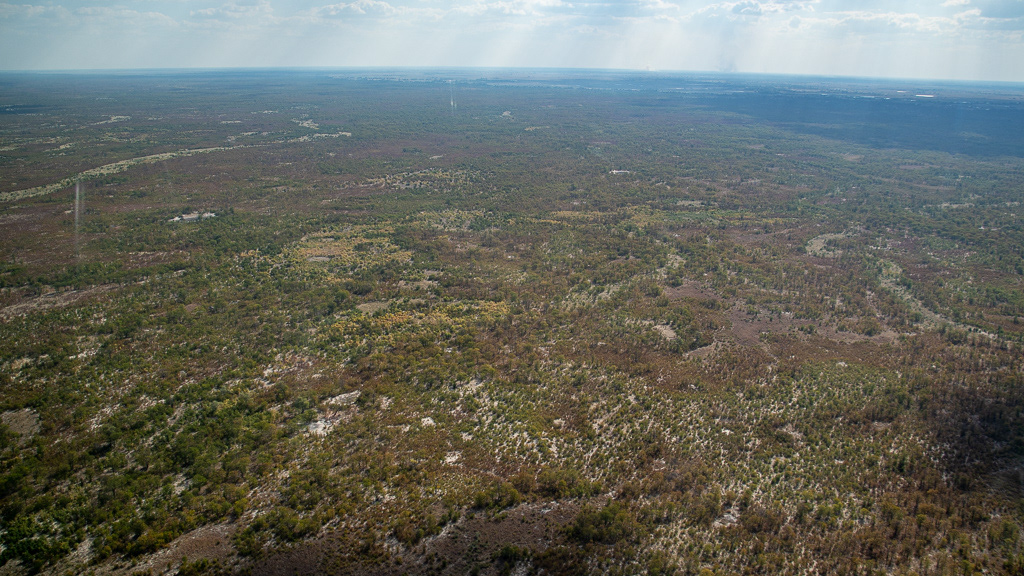 In this waterhole the shiny center represents the left-over water, circled by a darker rim of dark grey mud and finally a rim of white dry ground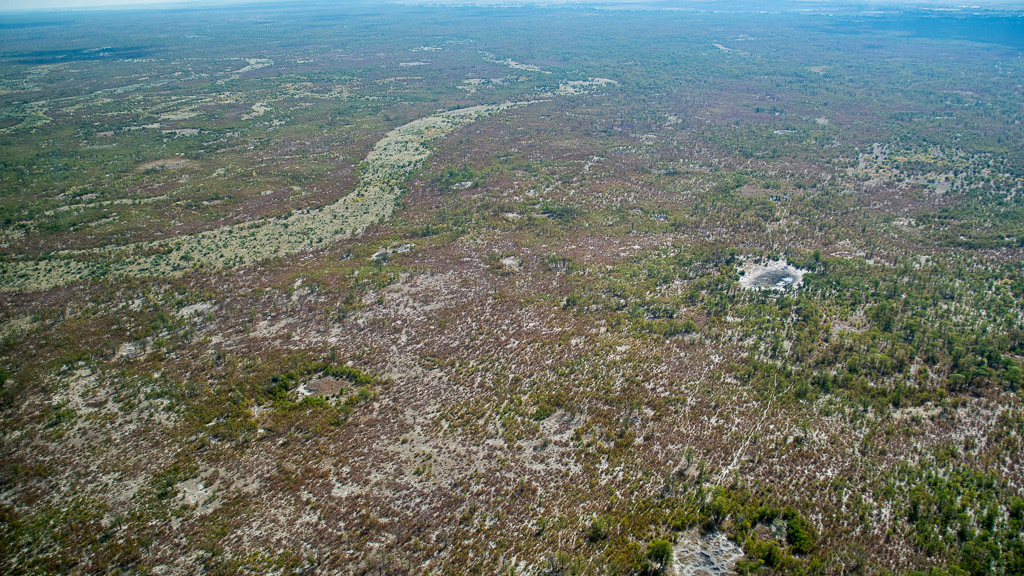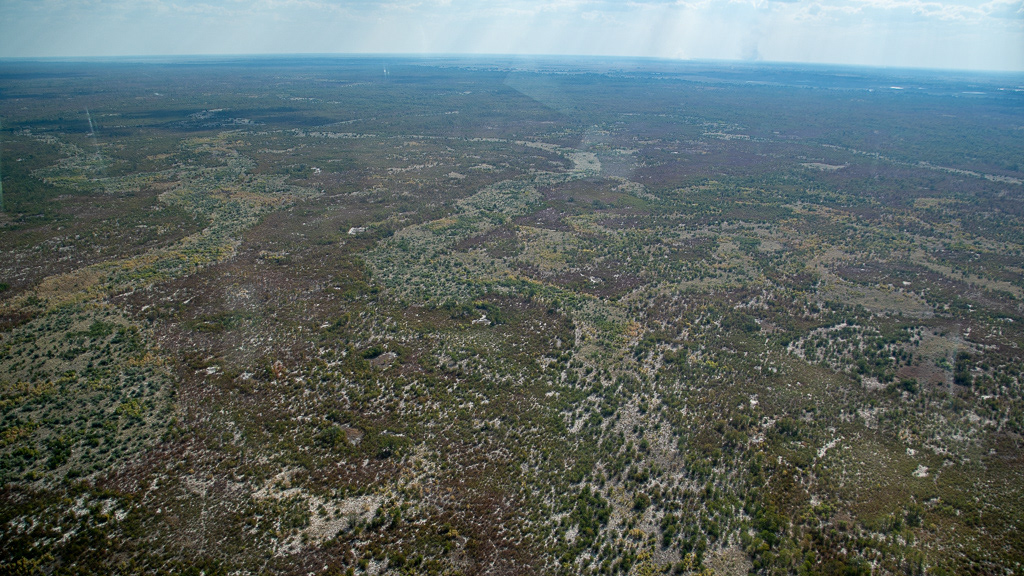 Another pretty waterhole but no wildlife in it :(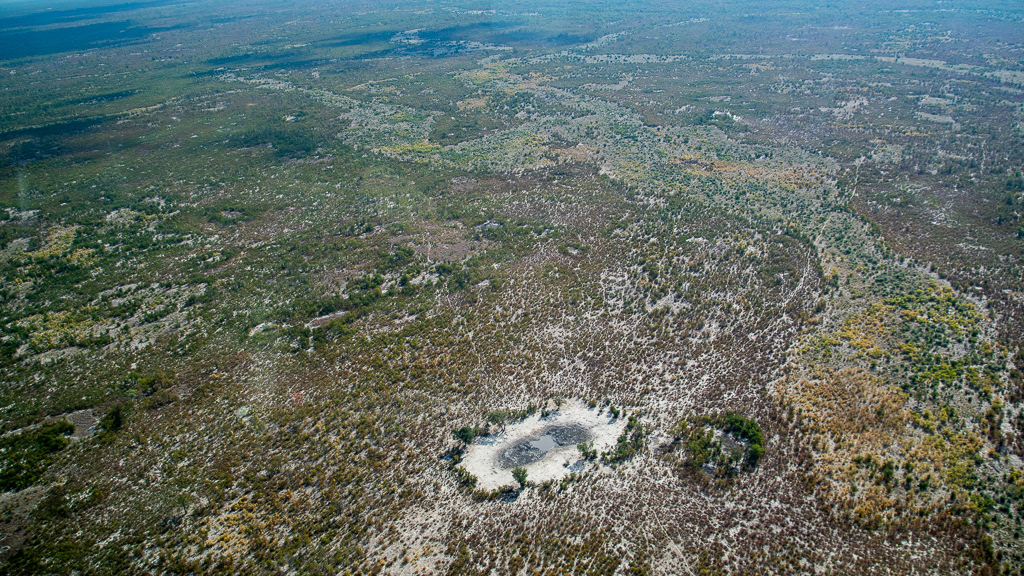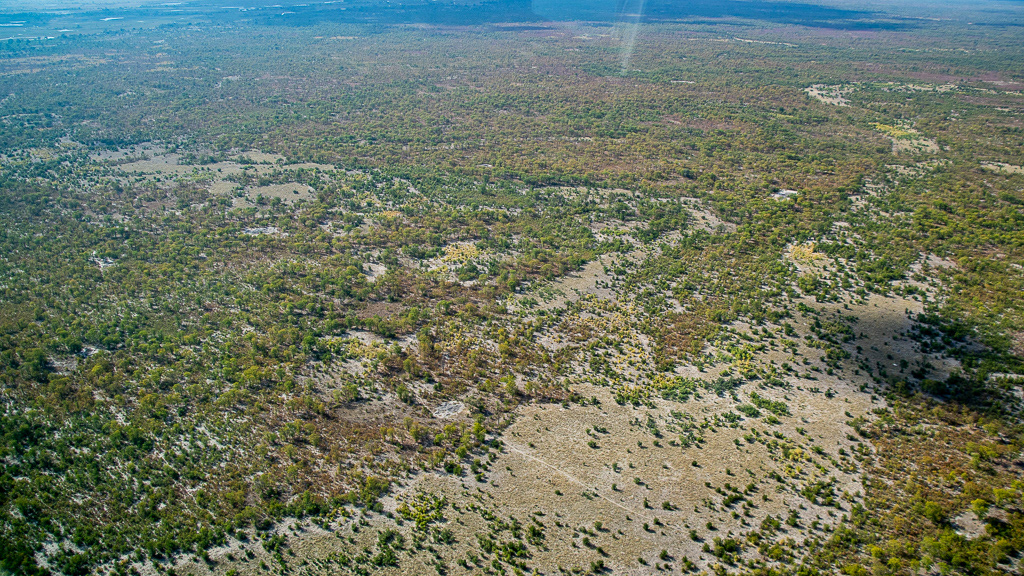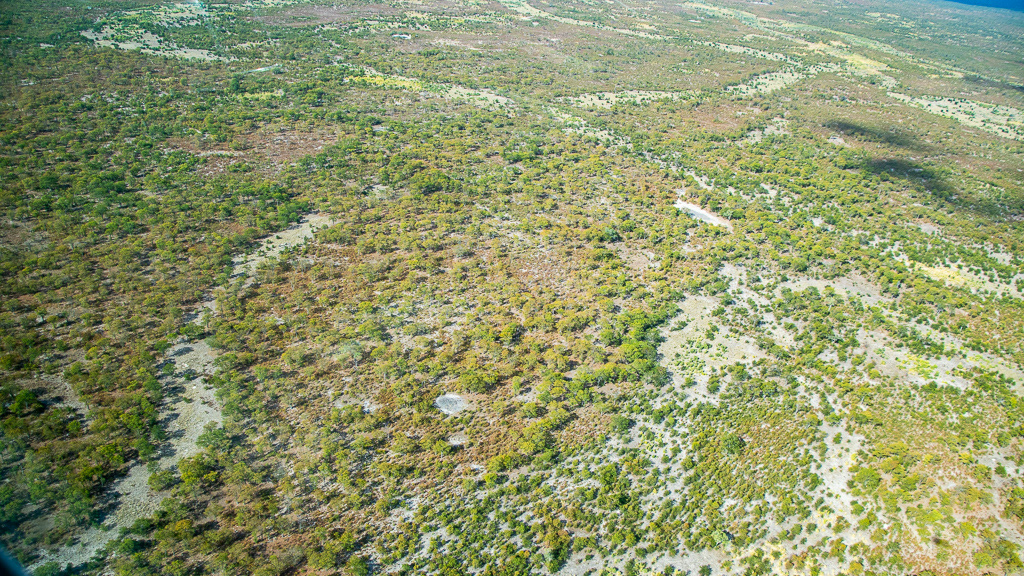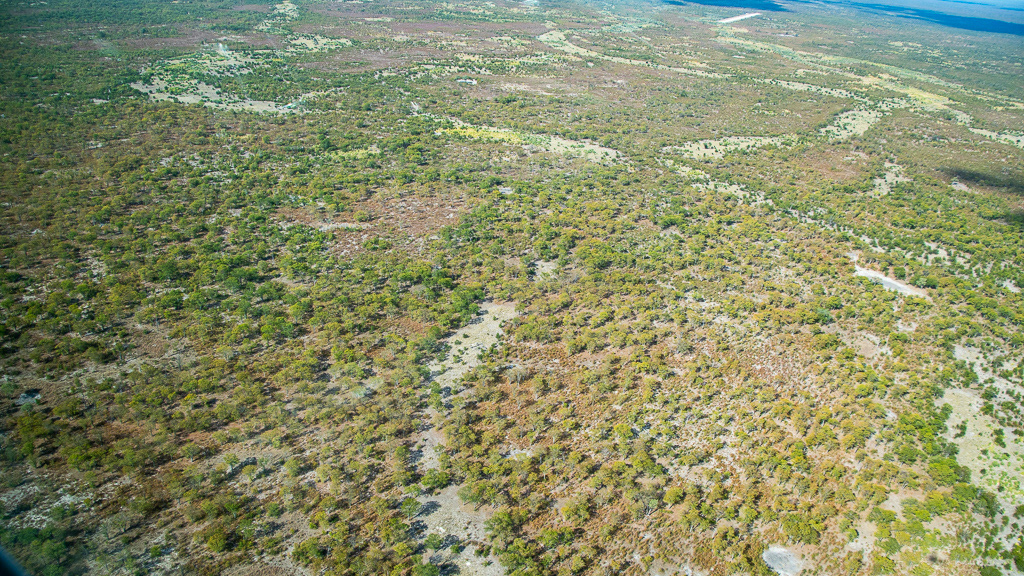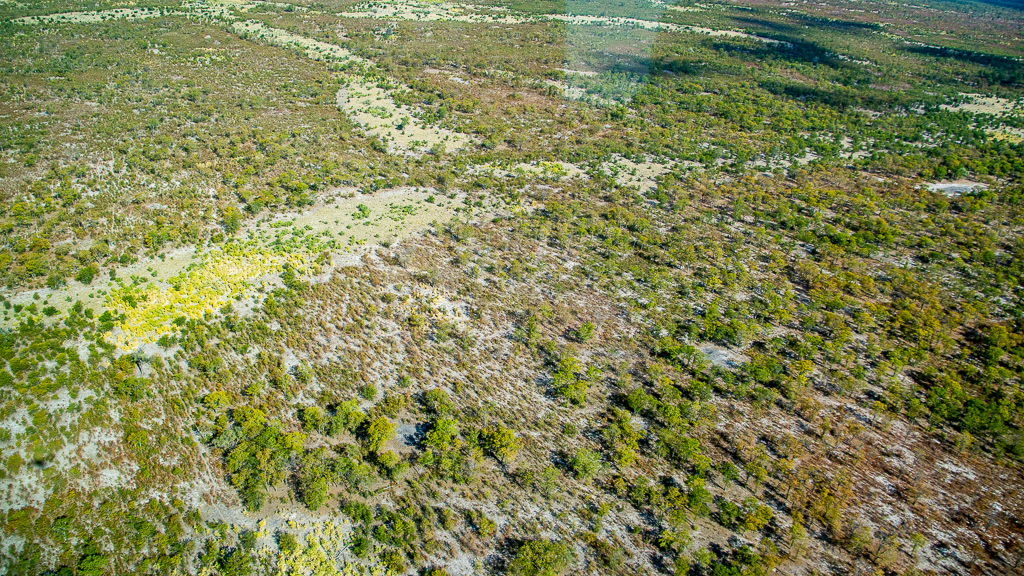 The Savuti air strip: no elephants on it :D