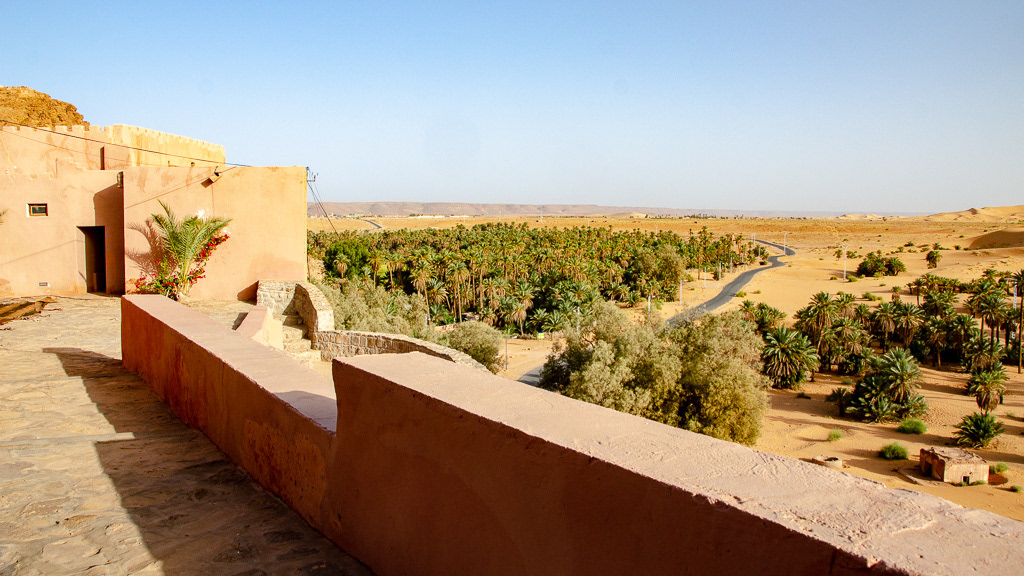 The view out of the room is right in front of a magnificent series of sand dunes, and the play of light on it is pure delight.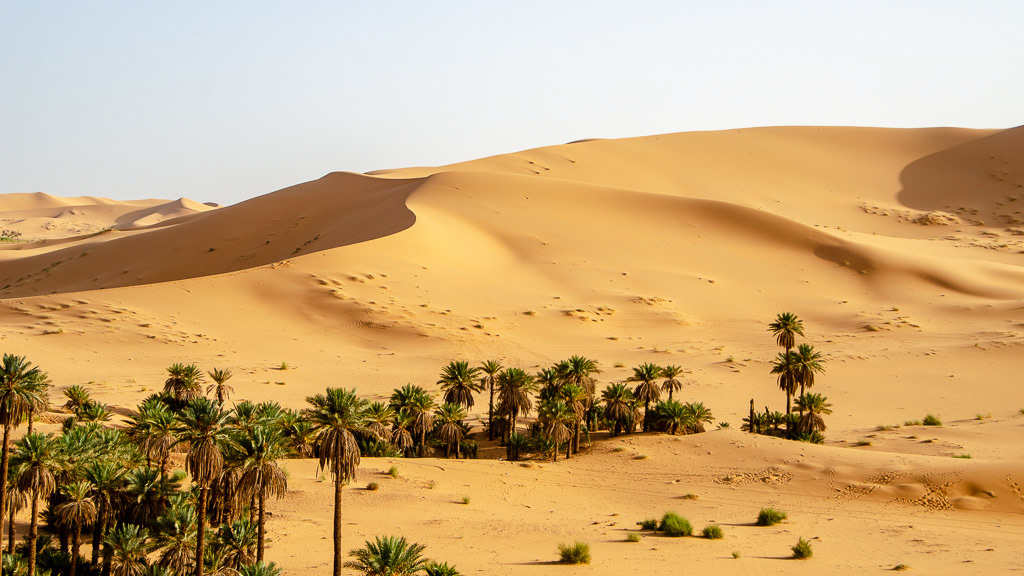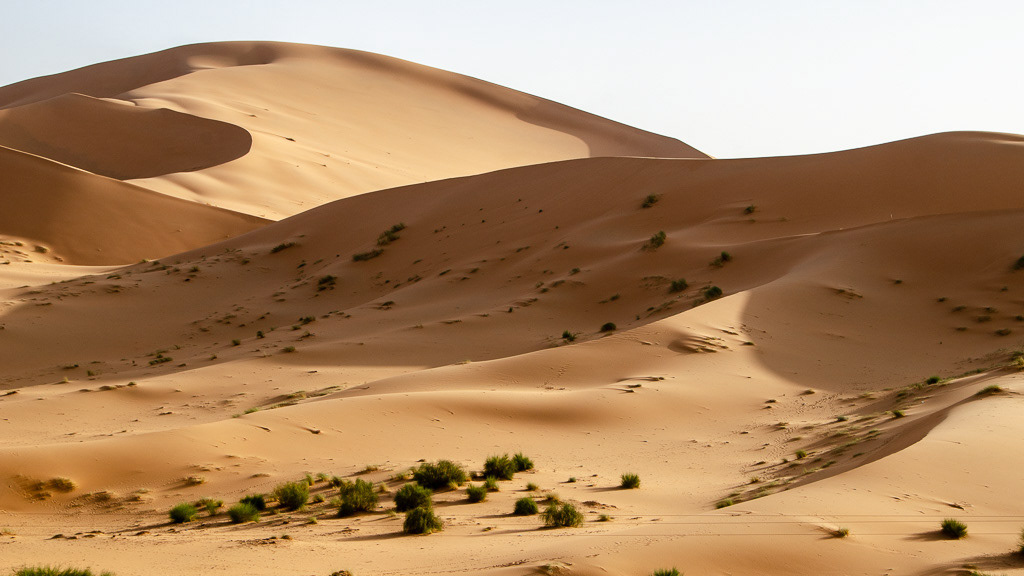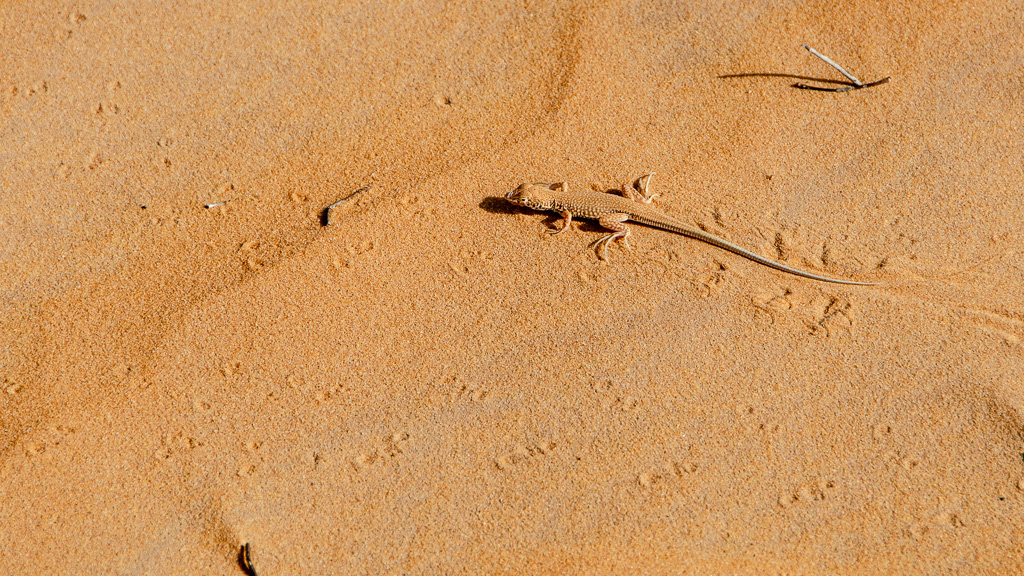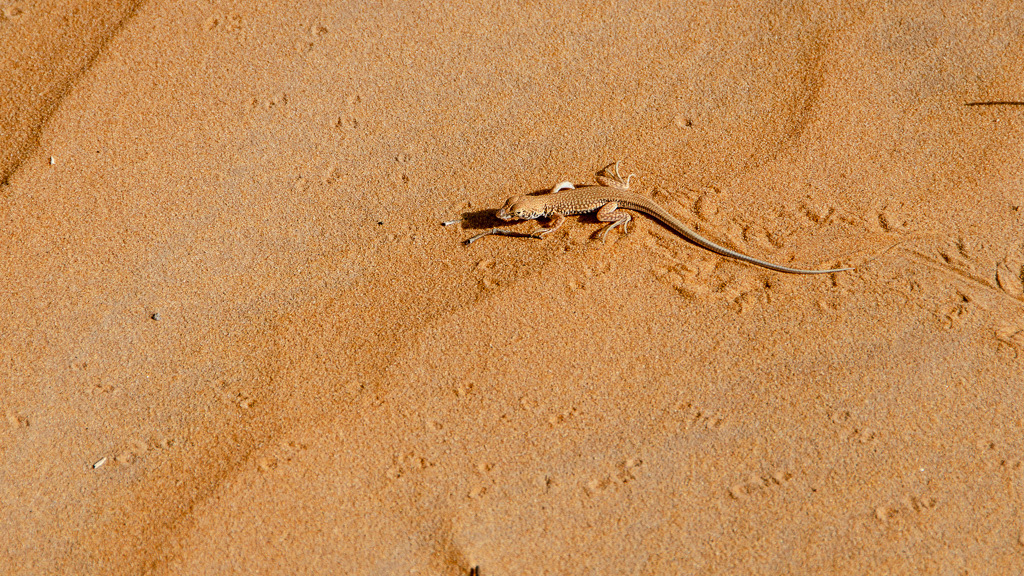 The oasis of Taghit and its palmeraie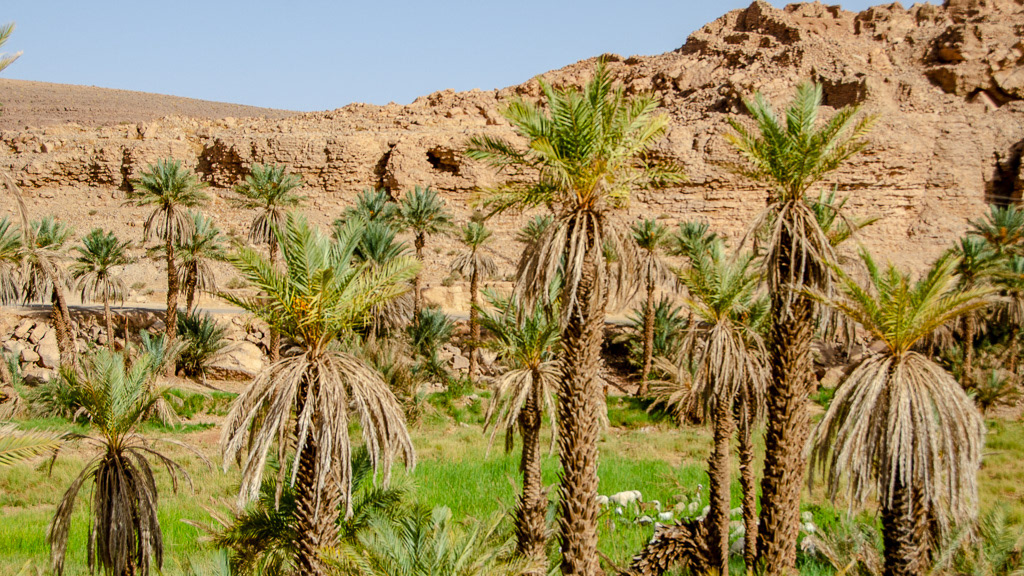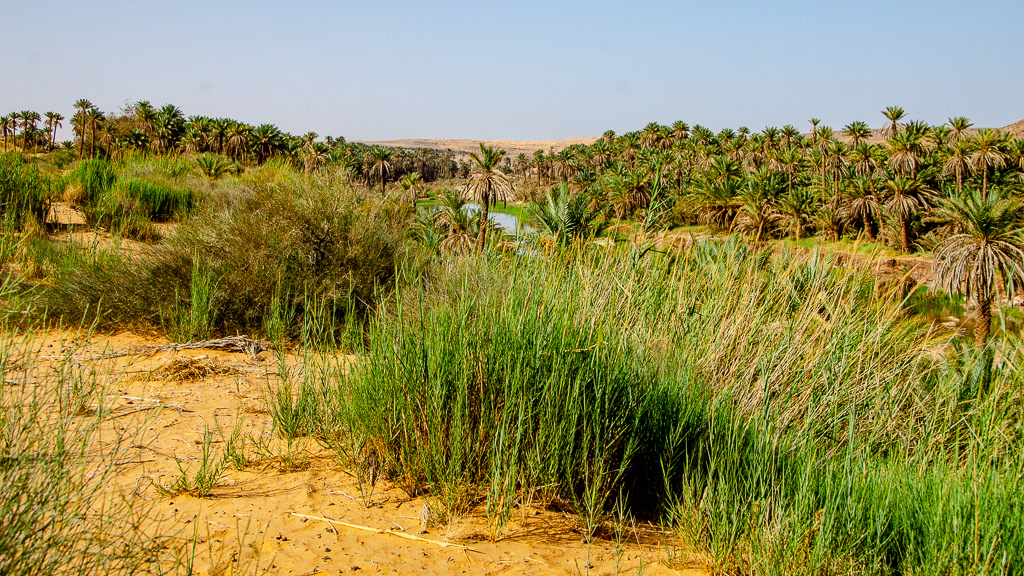 Two farmers walking long distances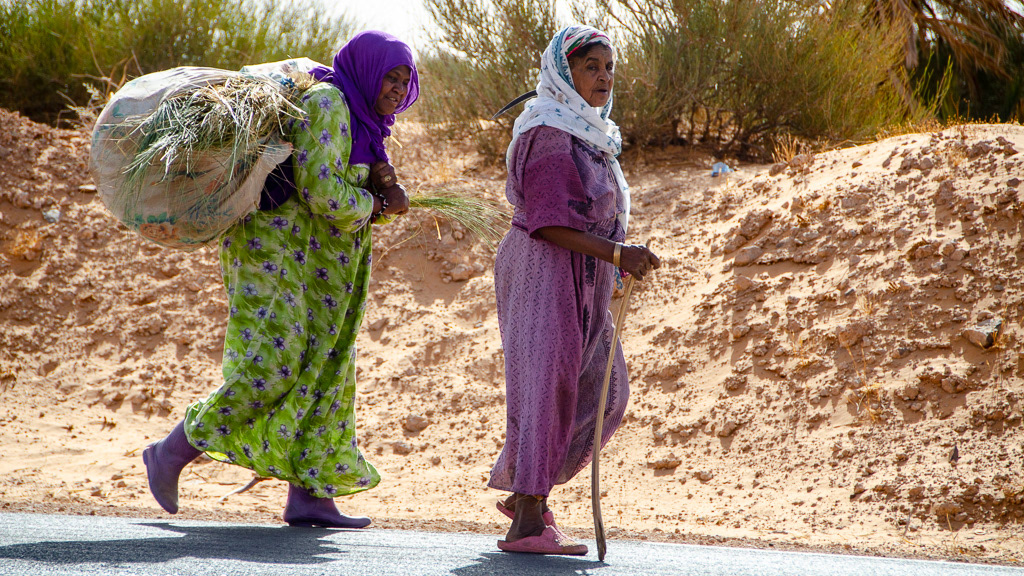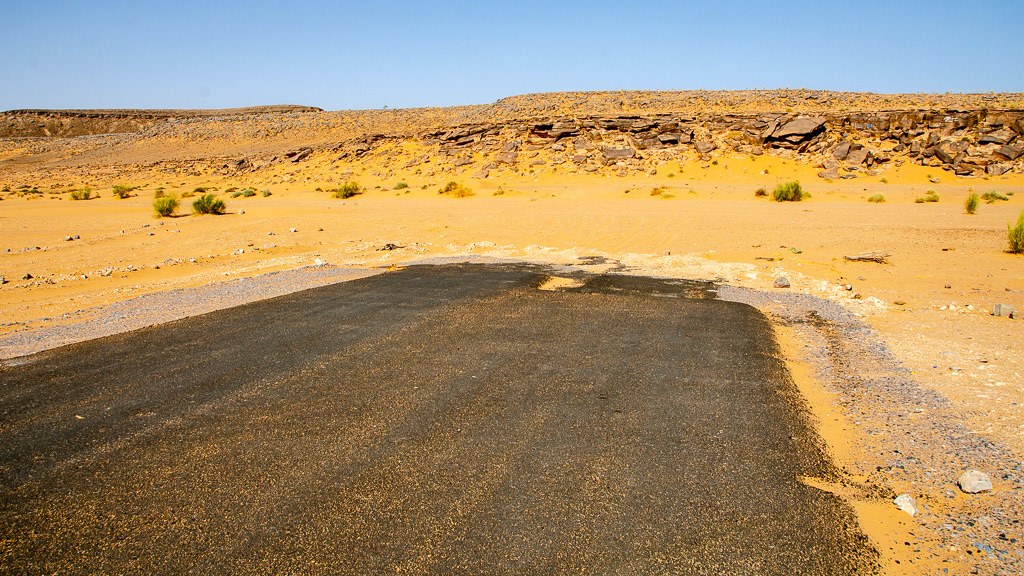 Neolithic petroglyphs of cattle...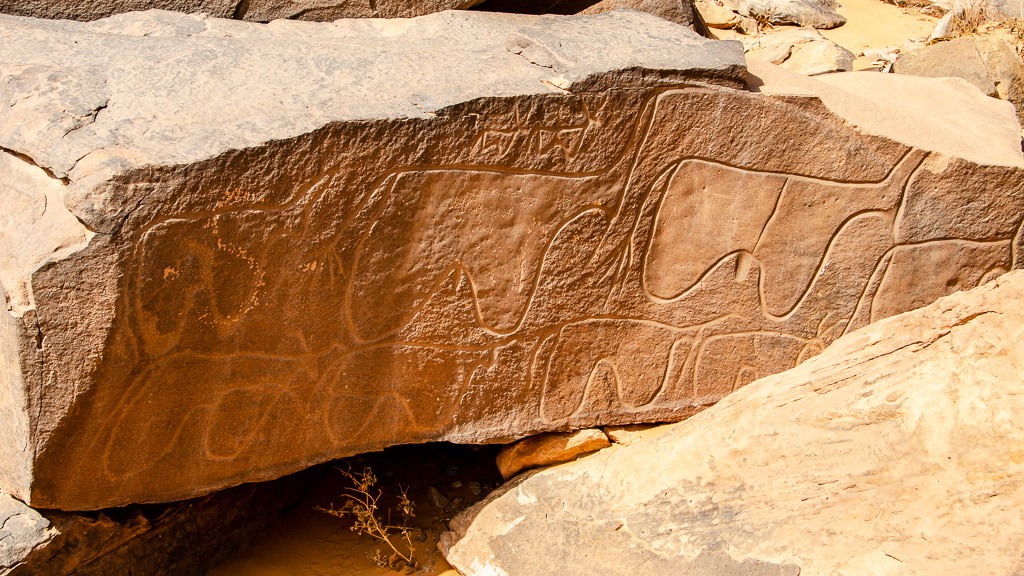 ... and antelopes. This is close to Taghit.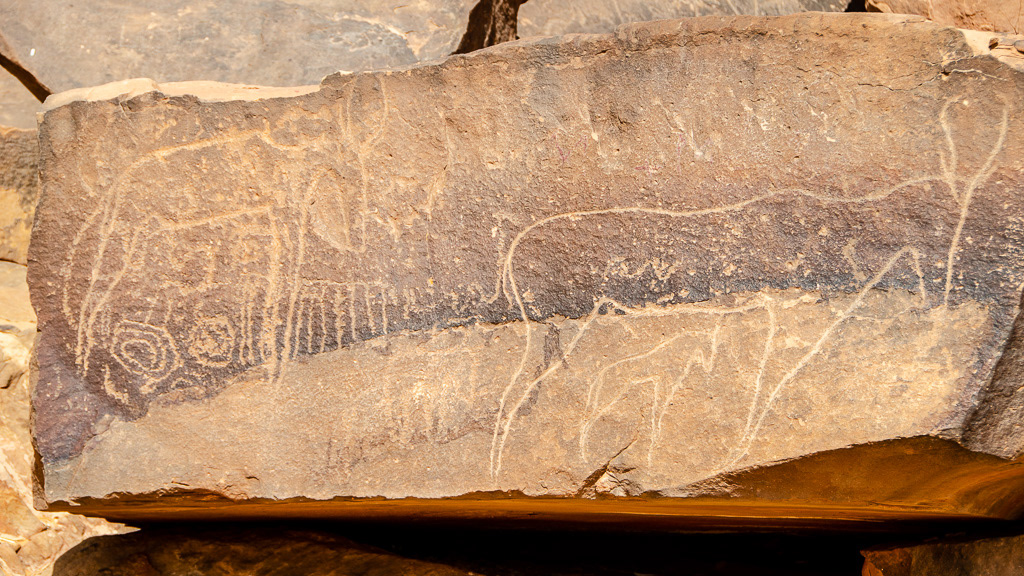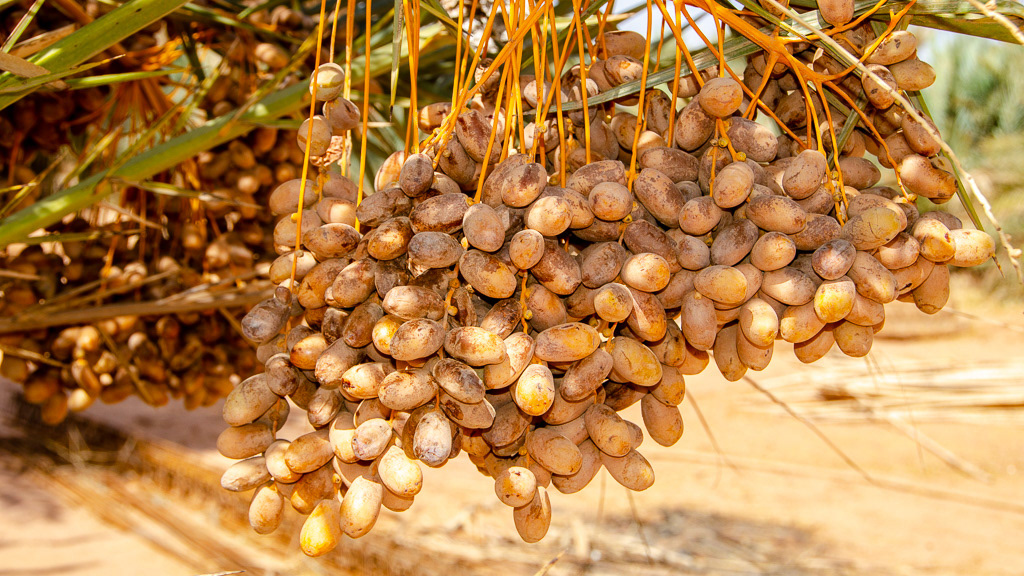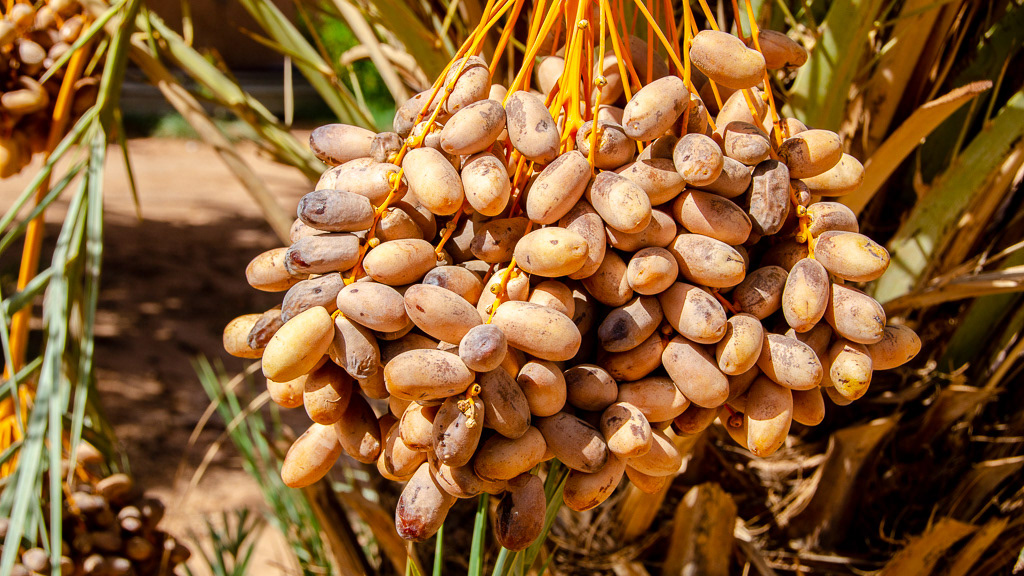 Picking a few of the more ripe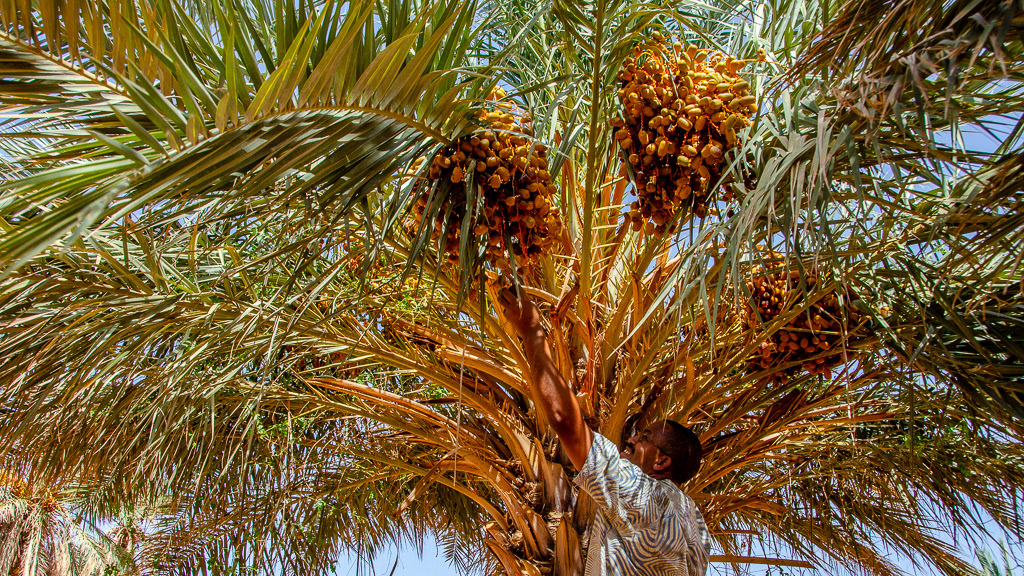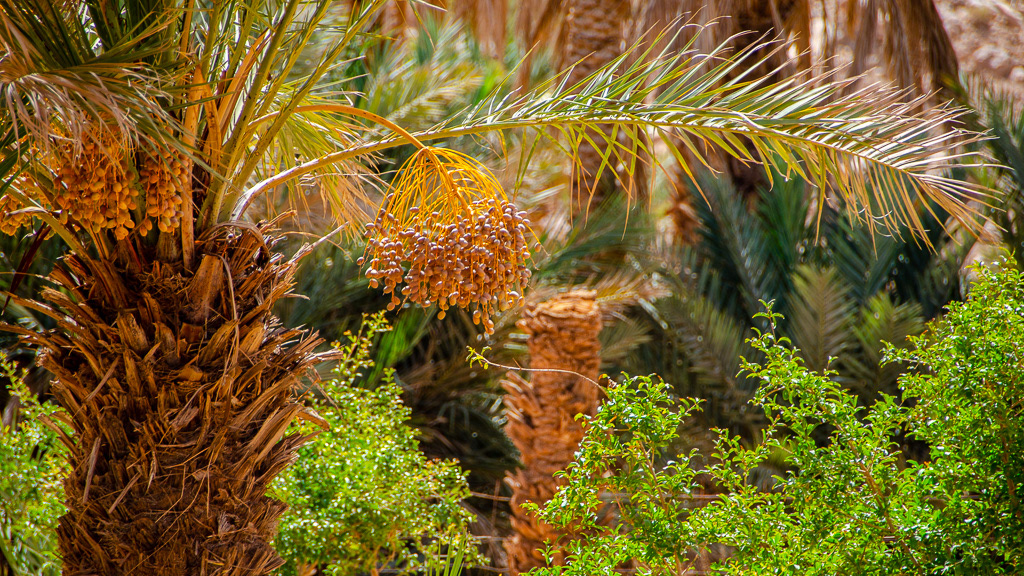 I had the great fortune to get invited by a local person on a 4 - wheeler ride on the sand dunes, truly an experience that one should live. The view from the top of the dune is spectacular.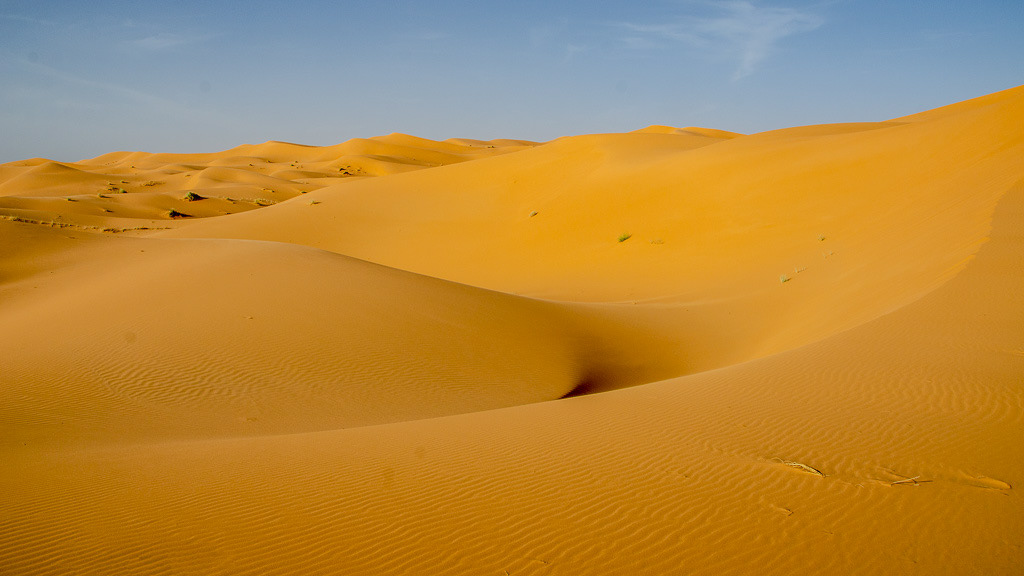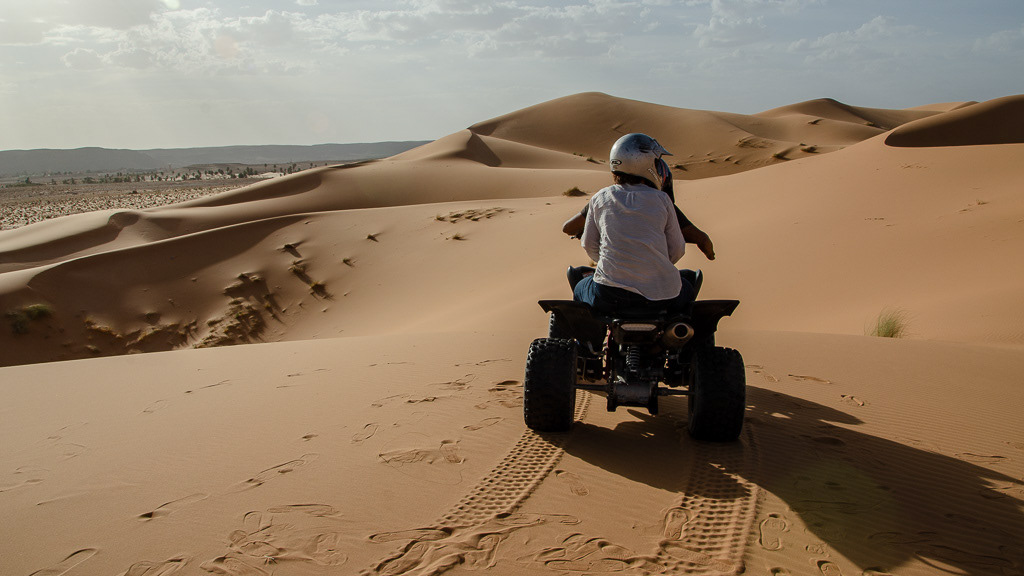 Ha ha ! the helmet.. how about a water bottle if I get lost ?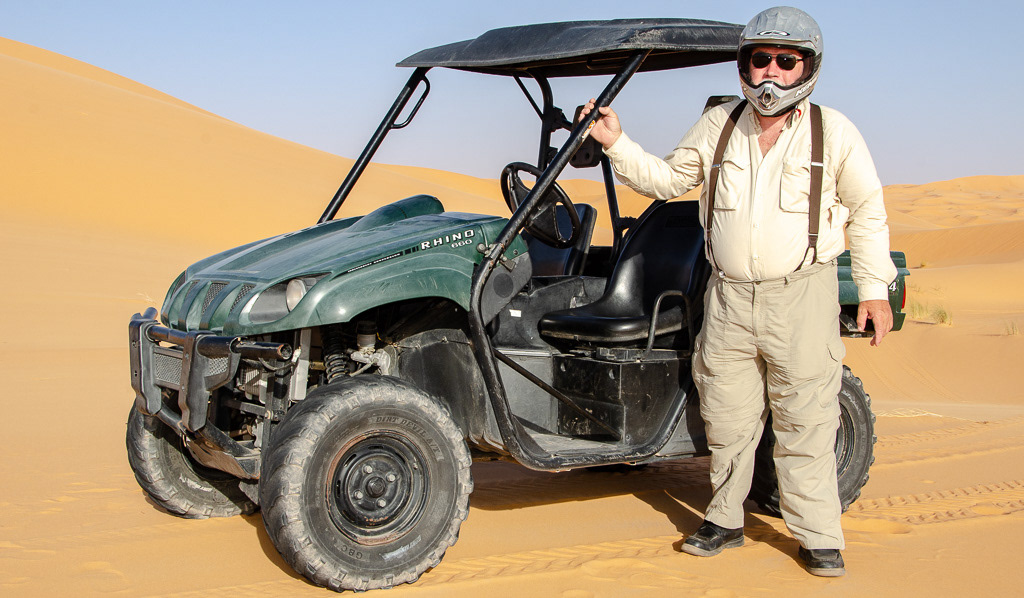 A lot easier then climbing on foot !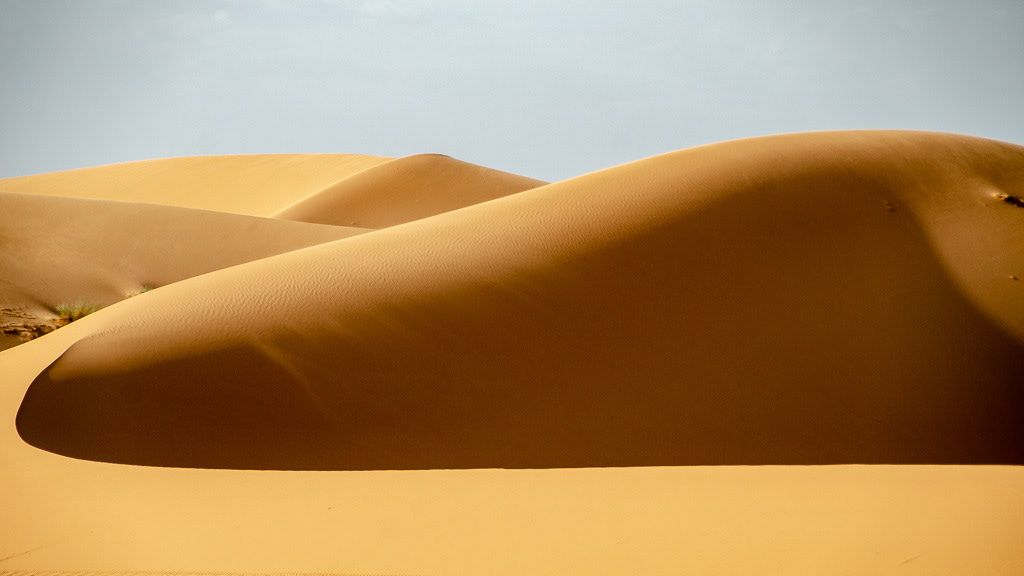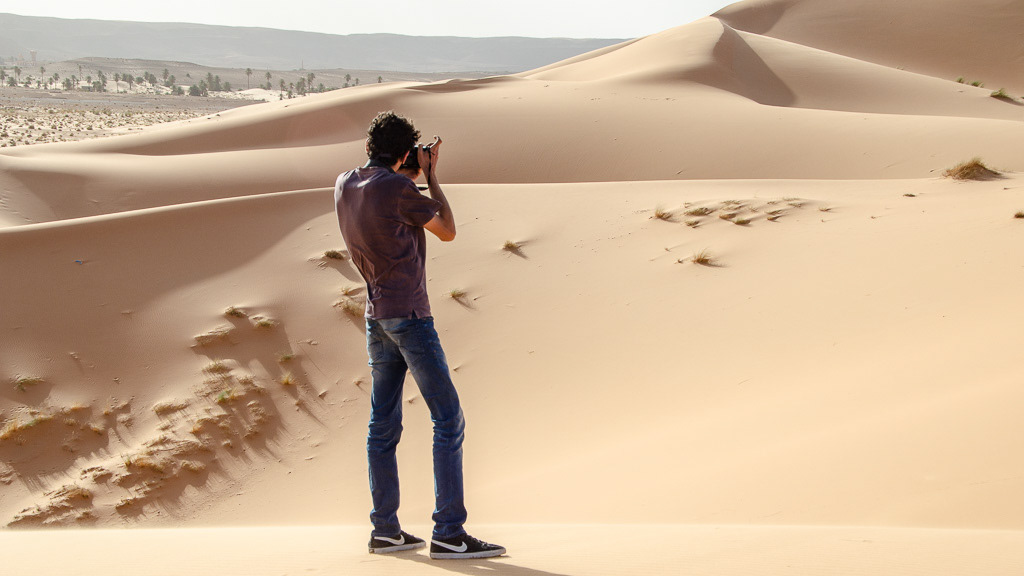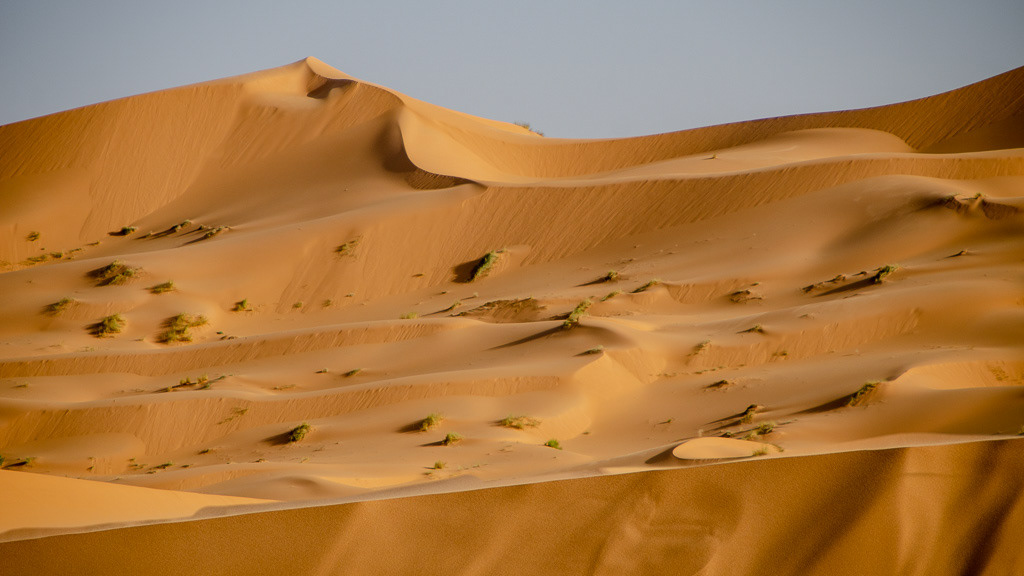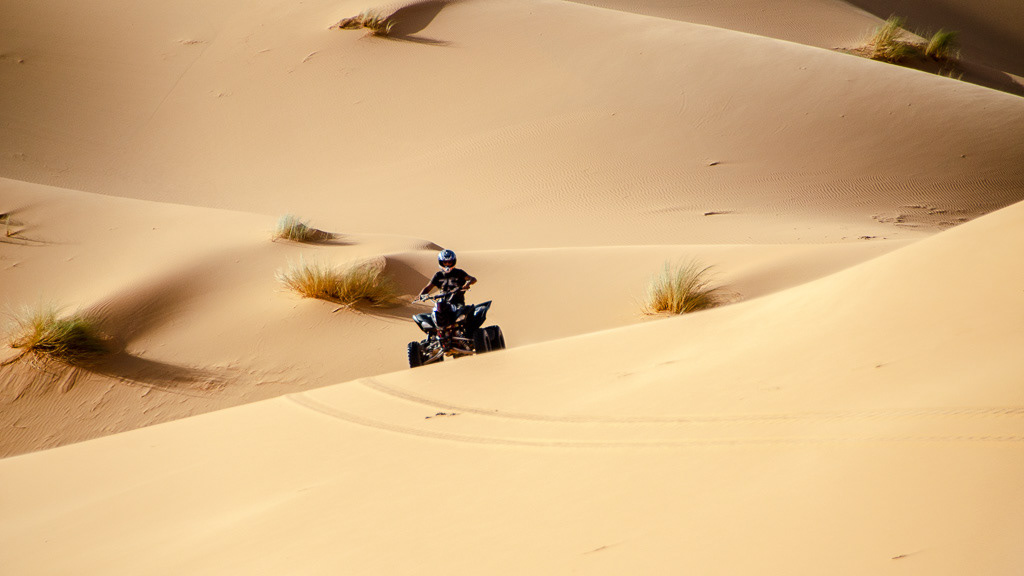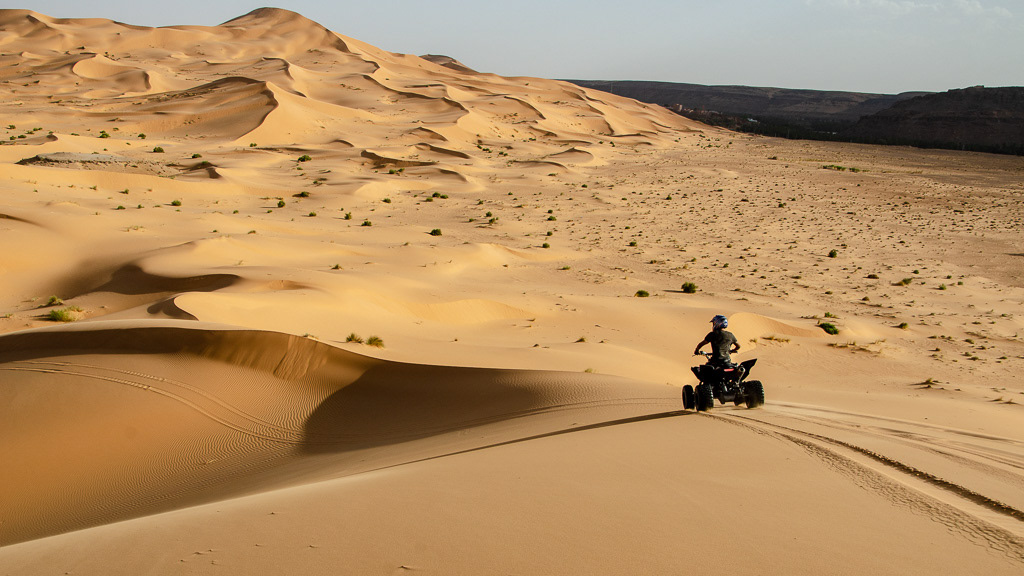 Sand blown at the crest of the dune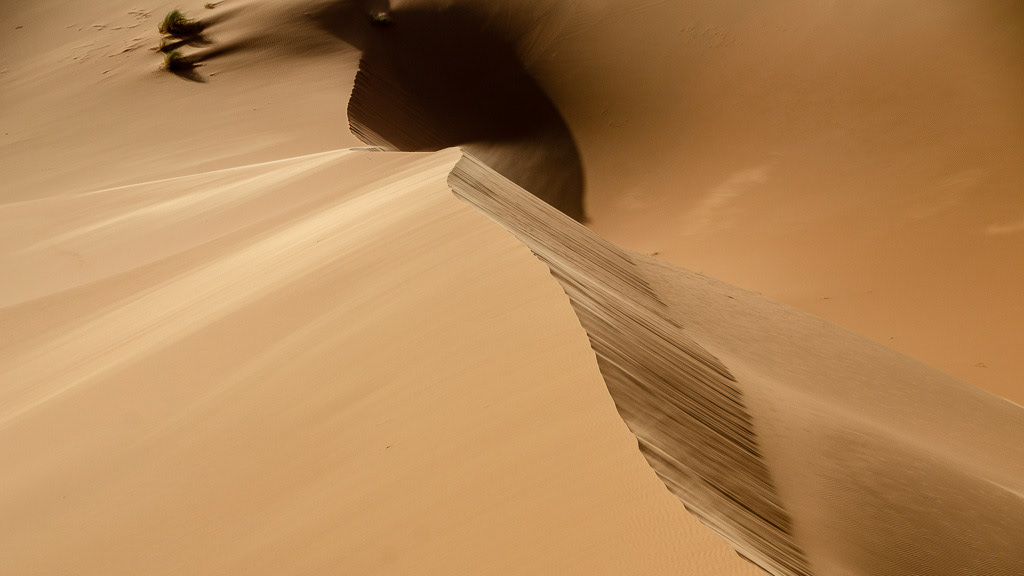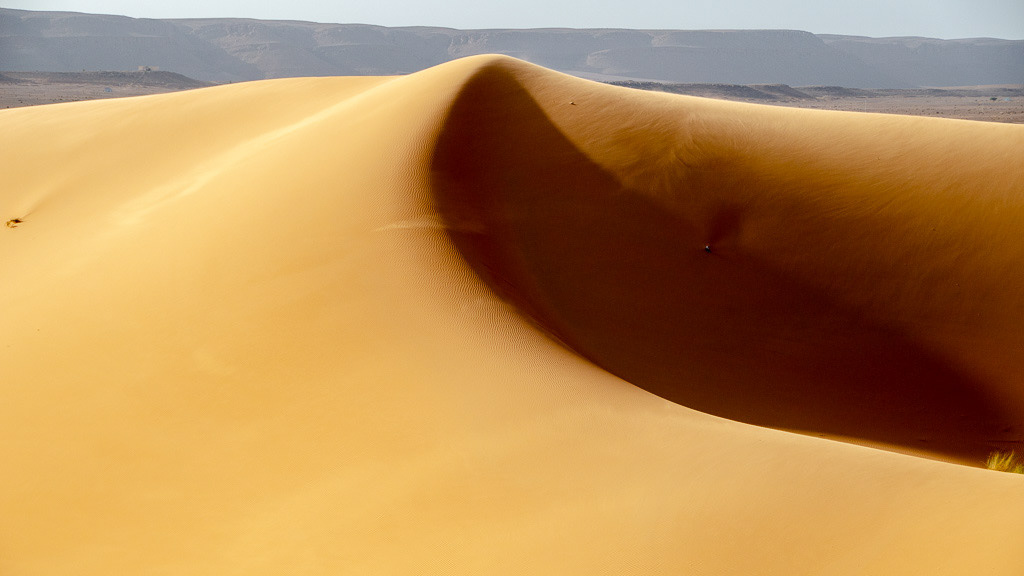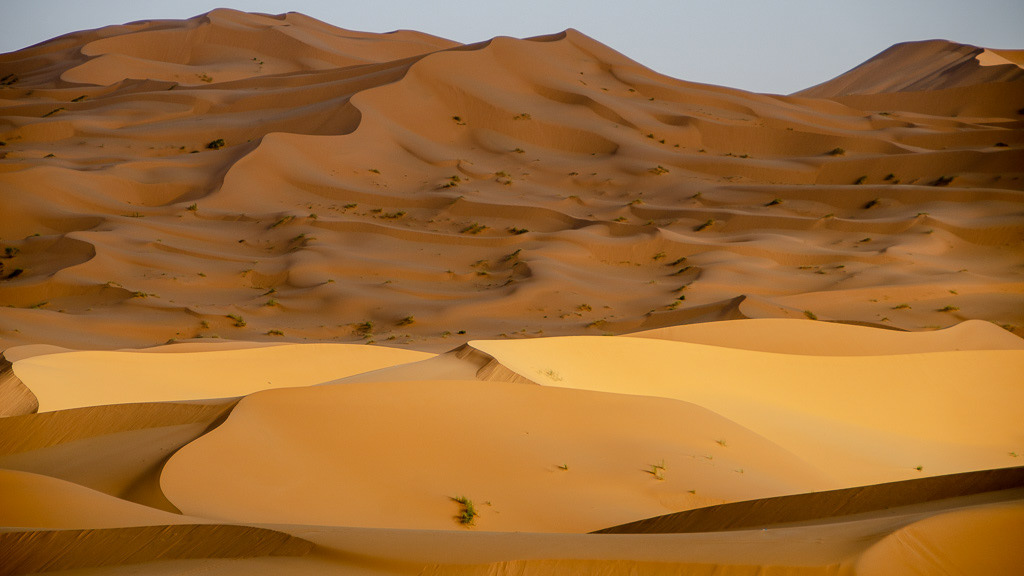 A few hundred meters from the sand dunes the sand is replaced by a hard pan of rocky surface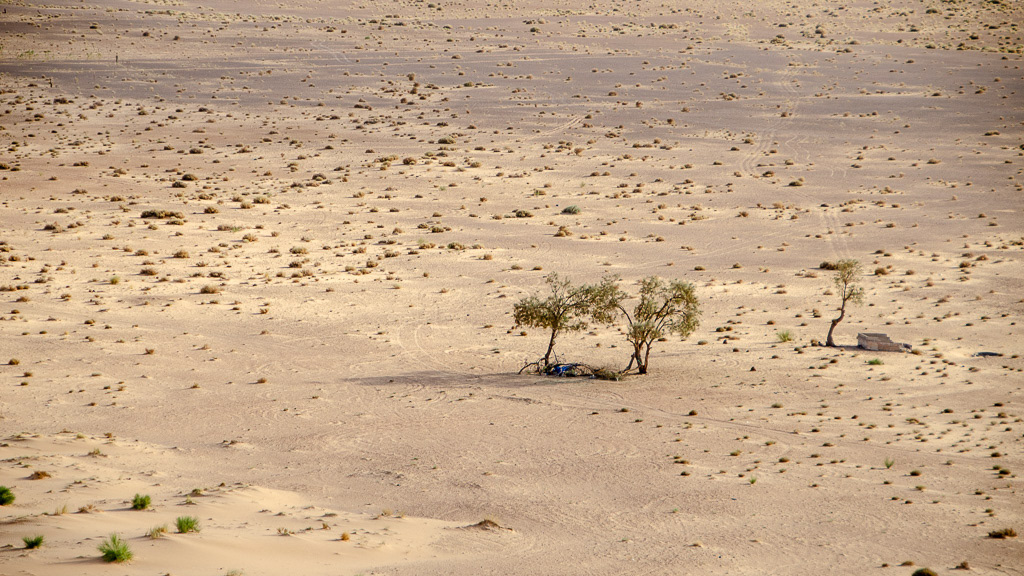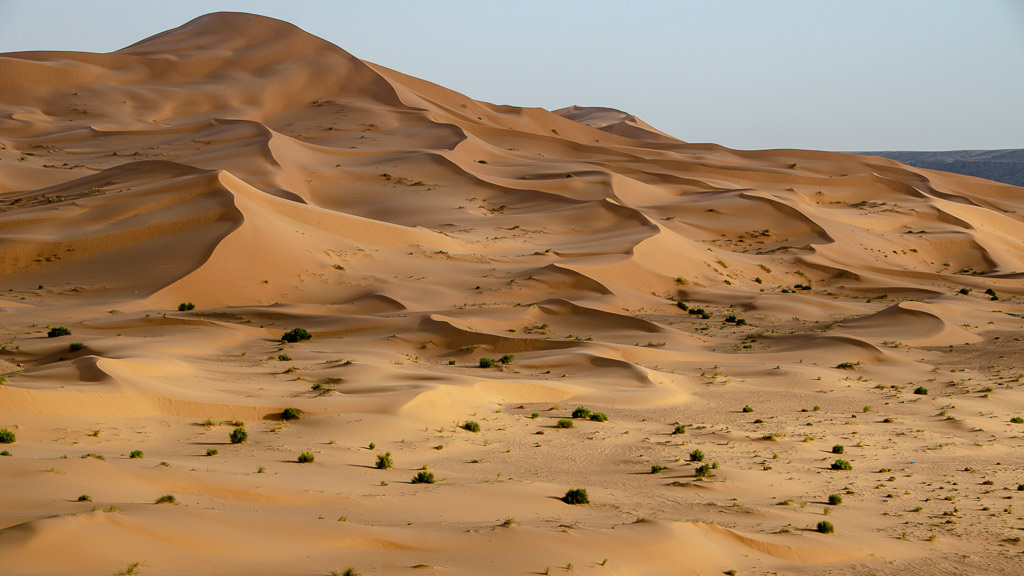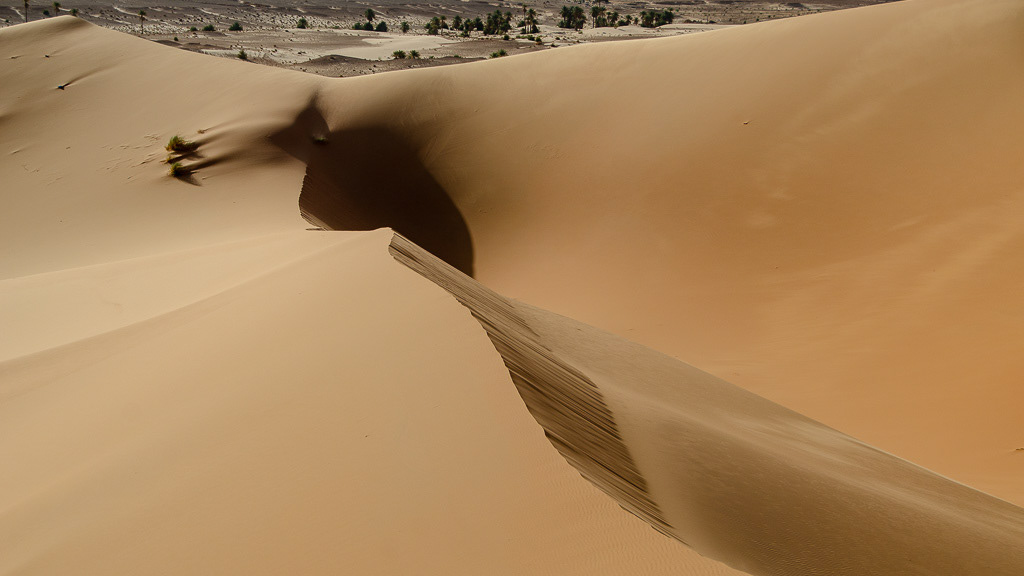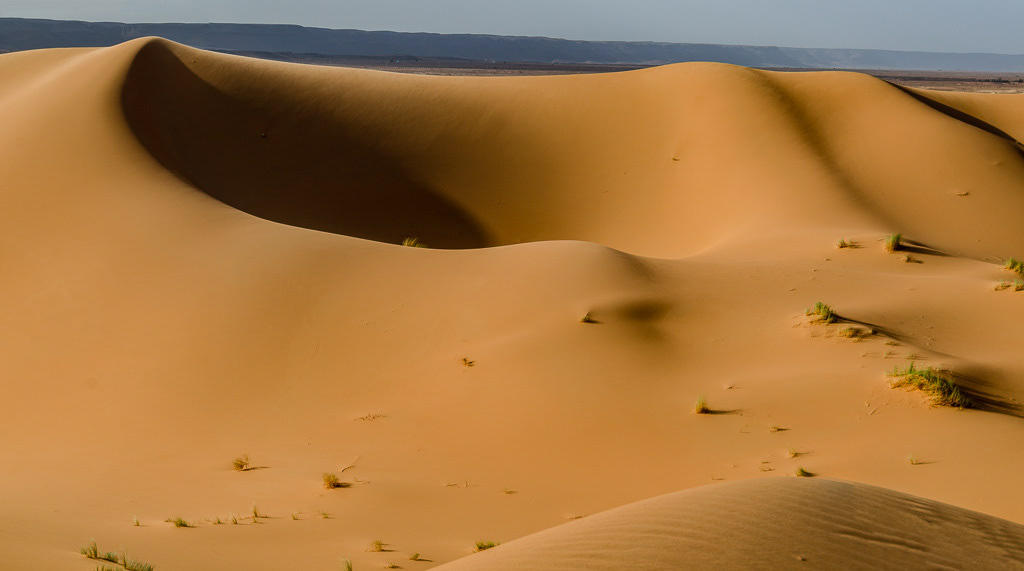 A very erotic-looking sand dune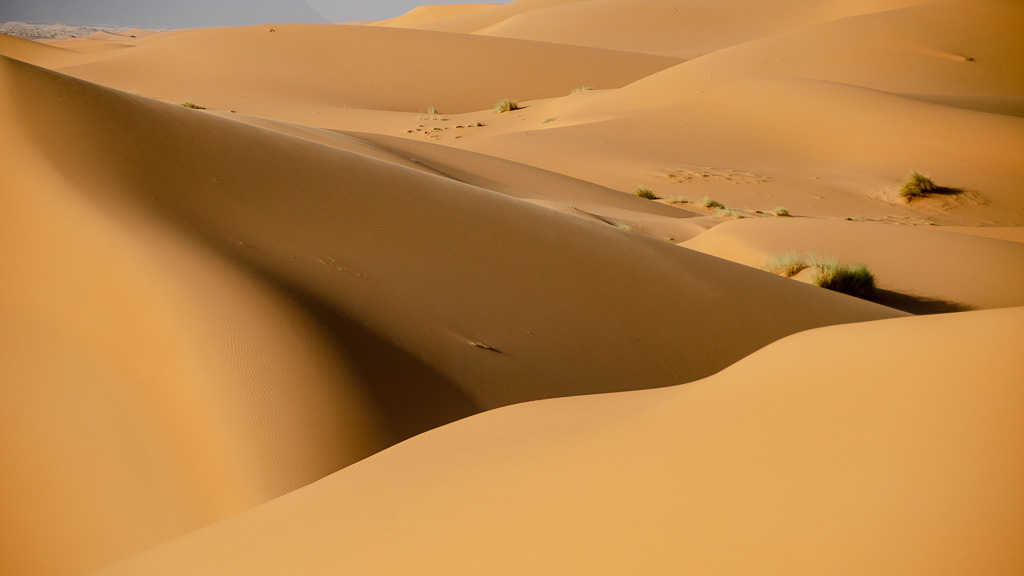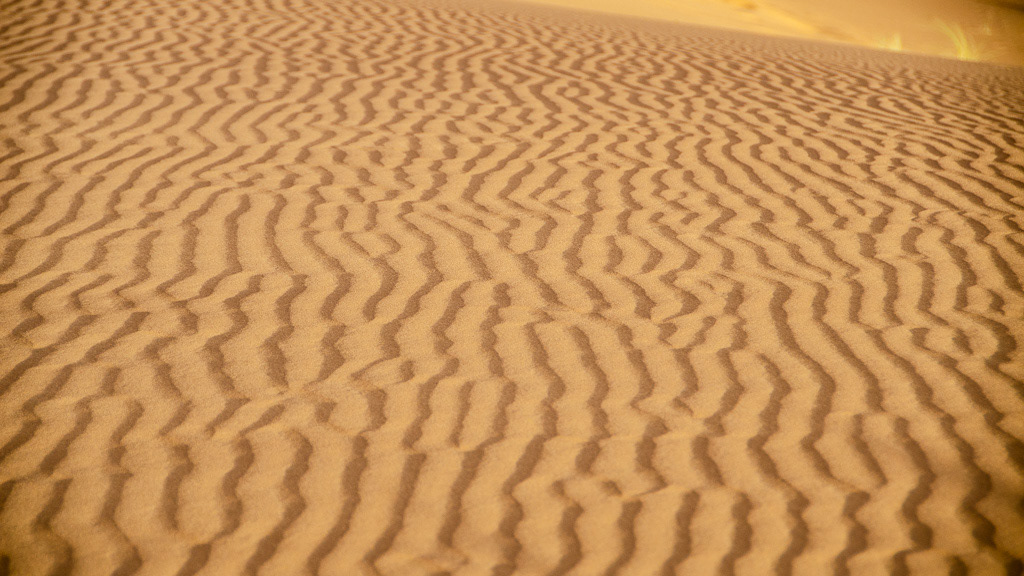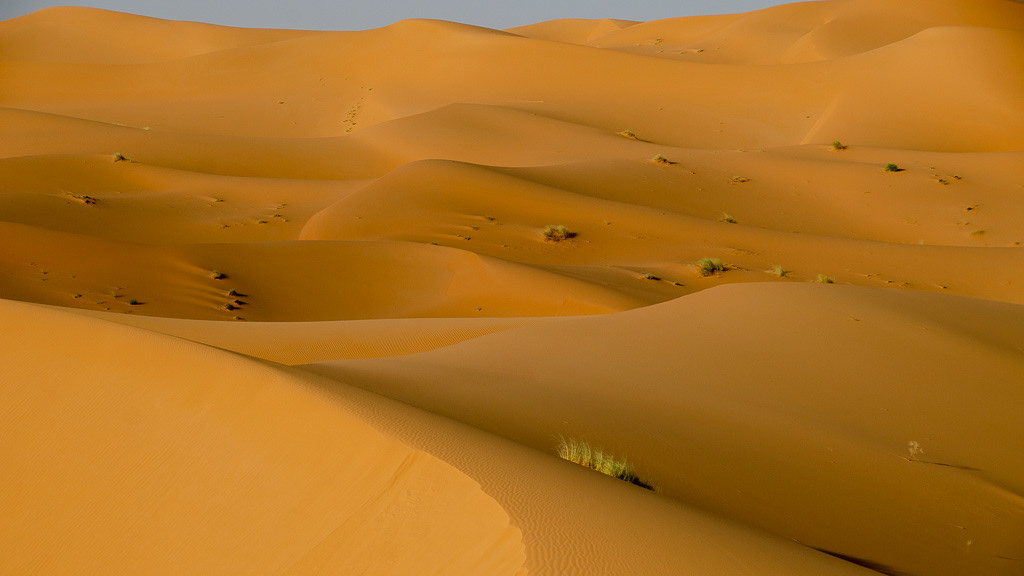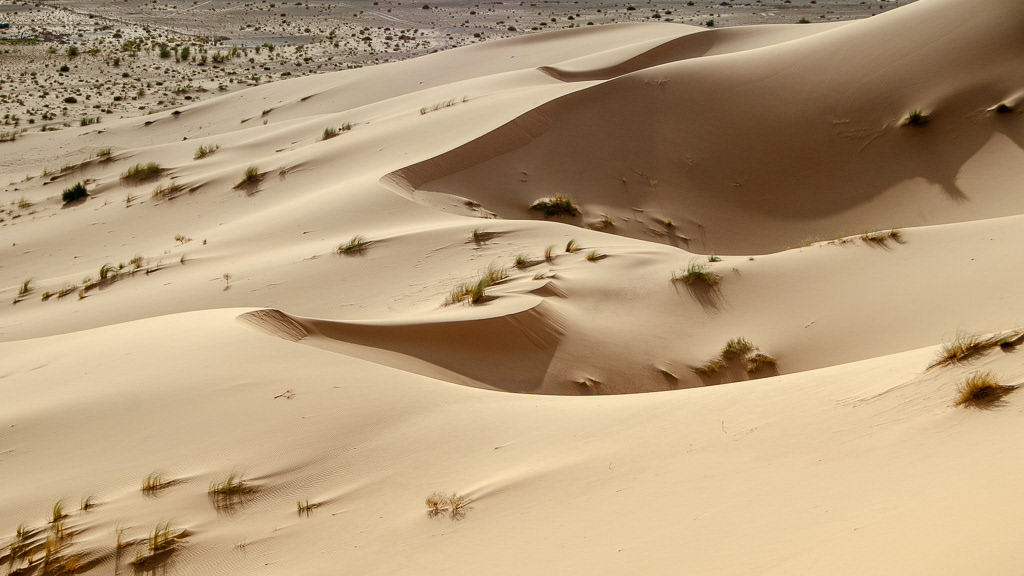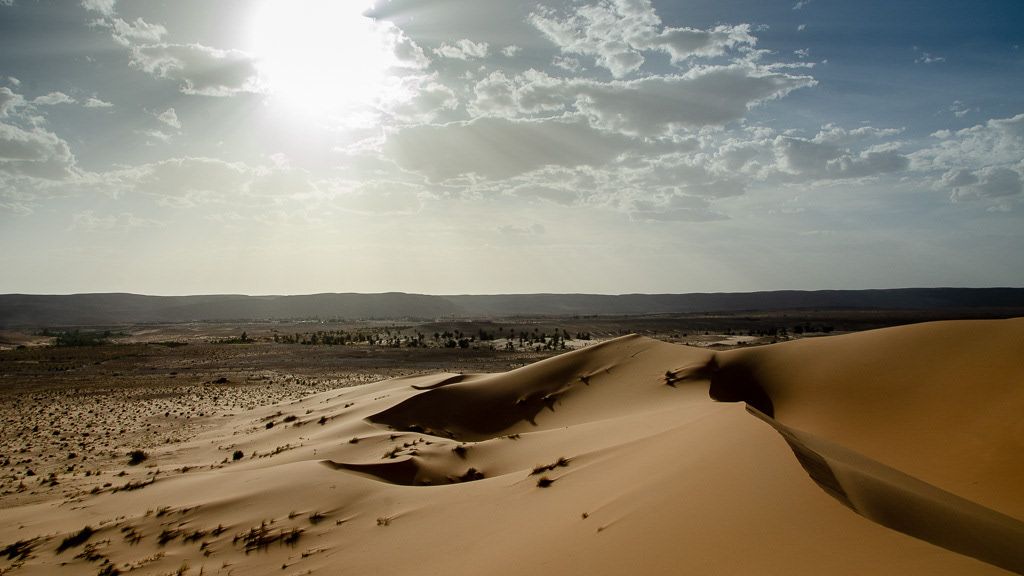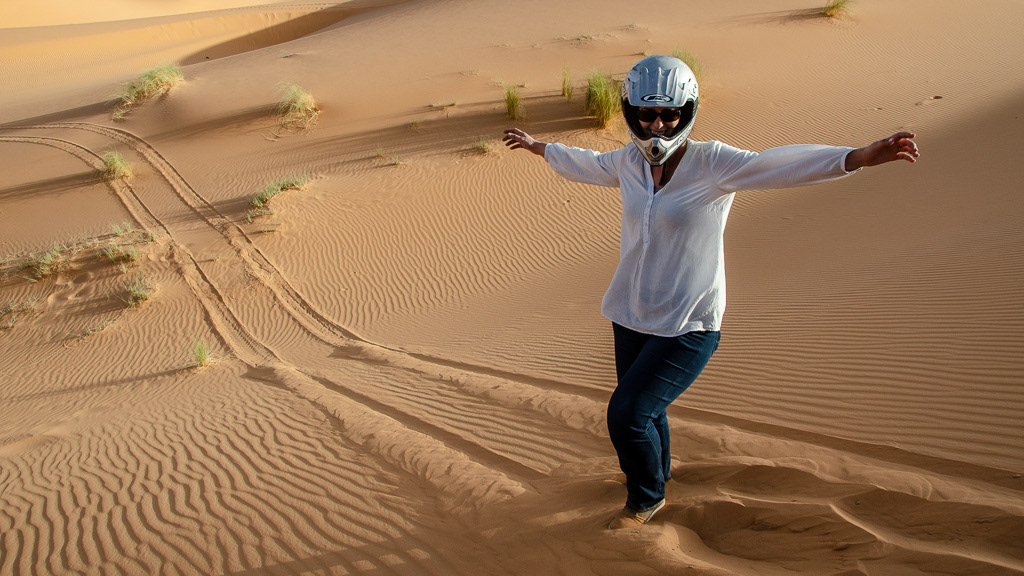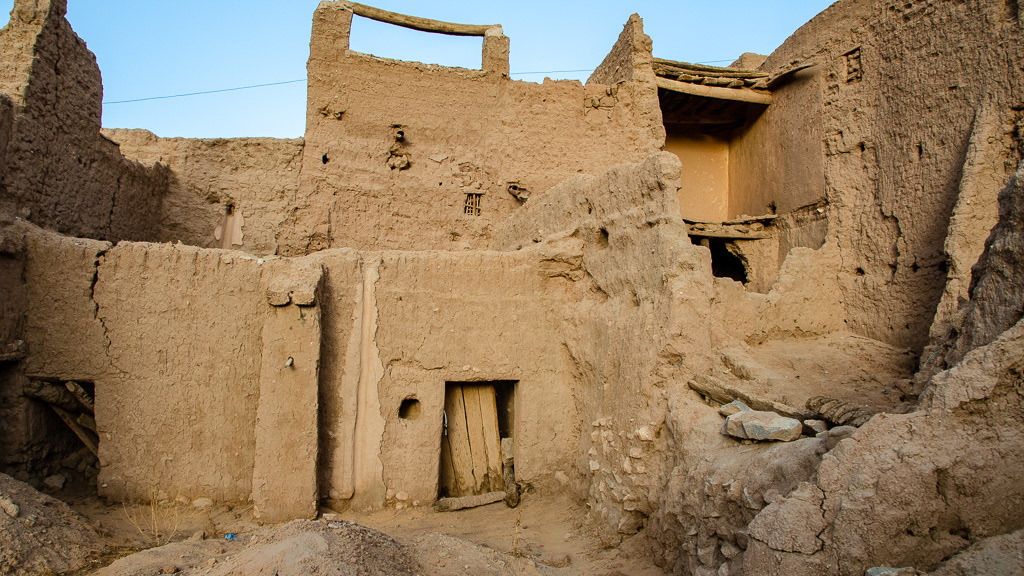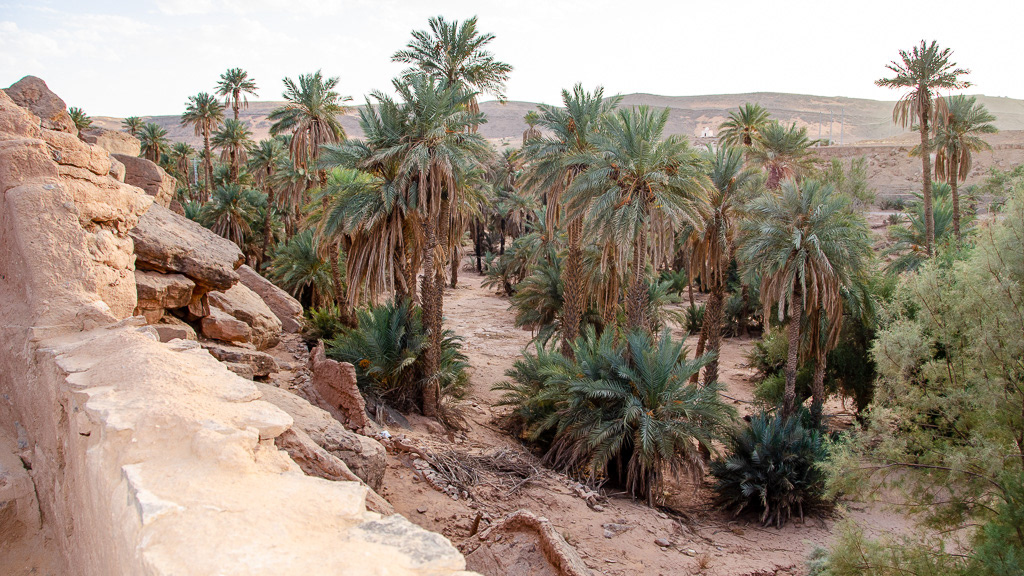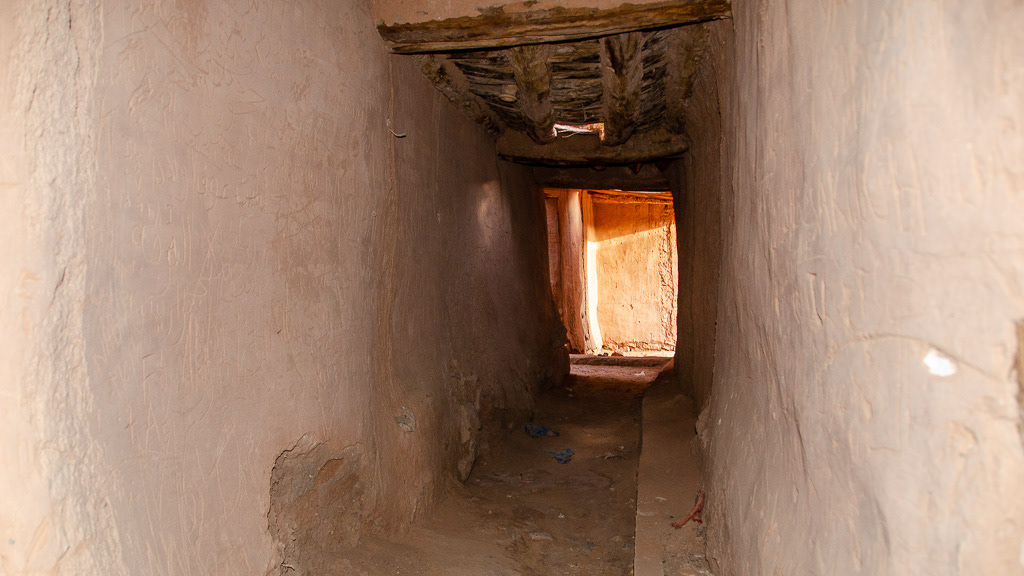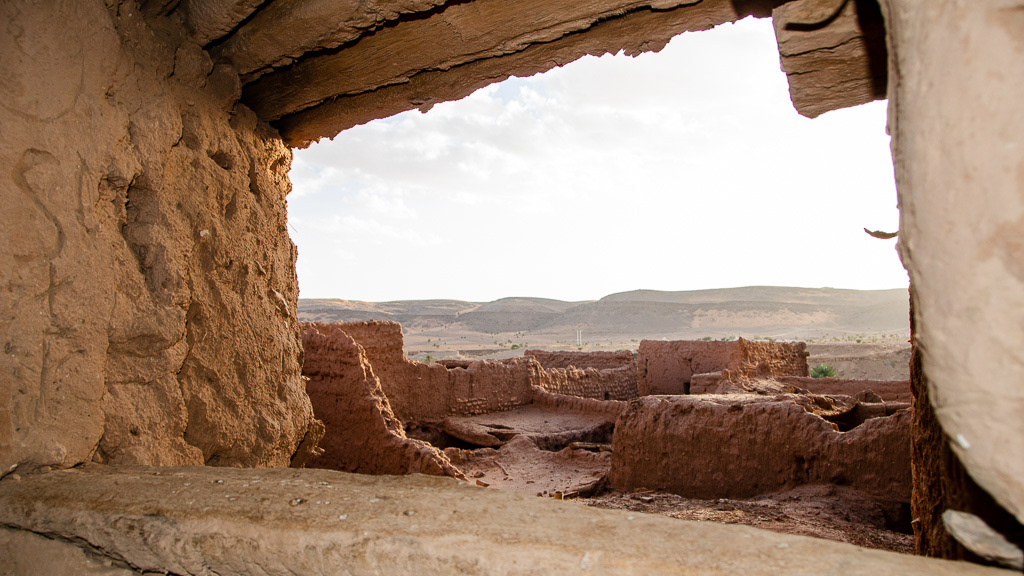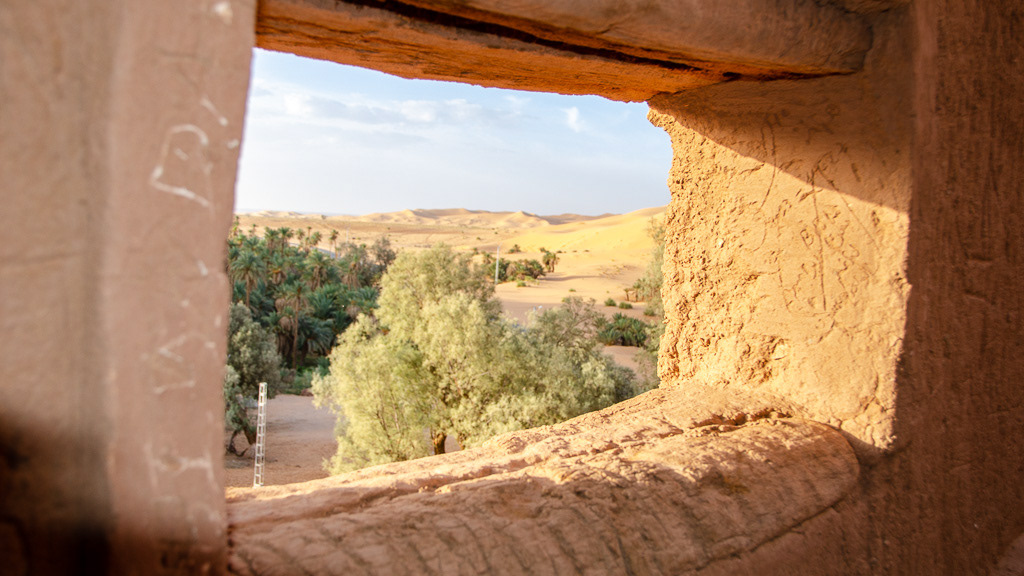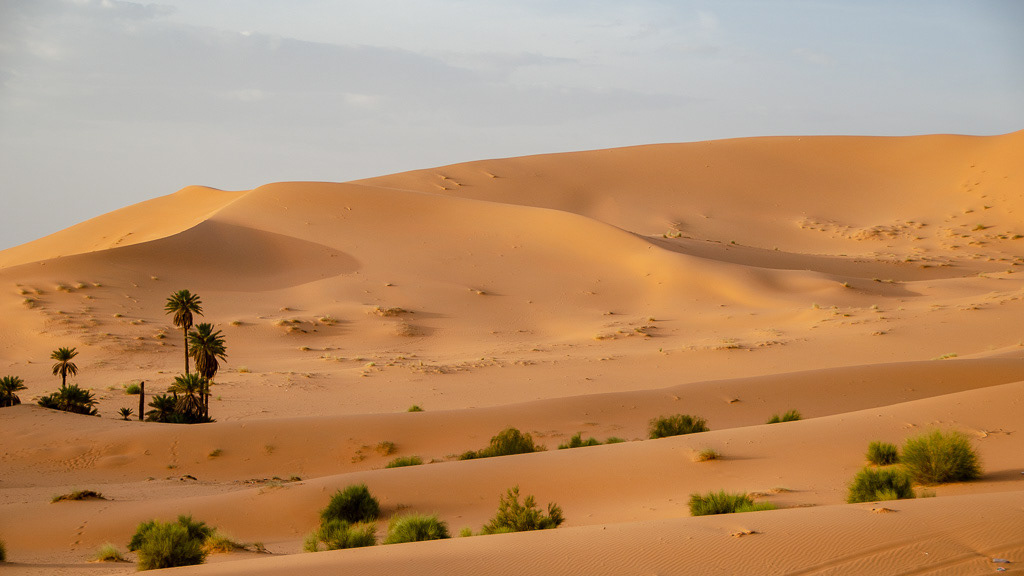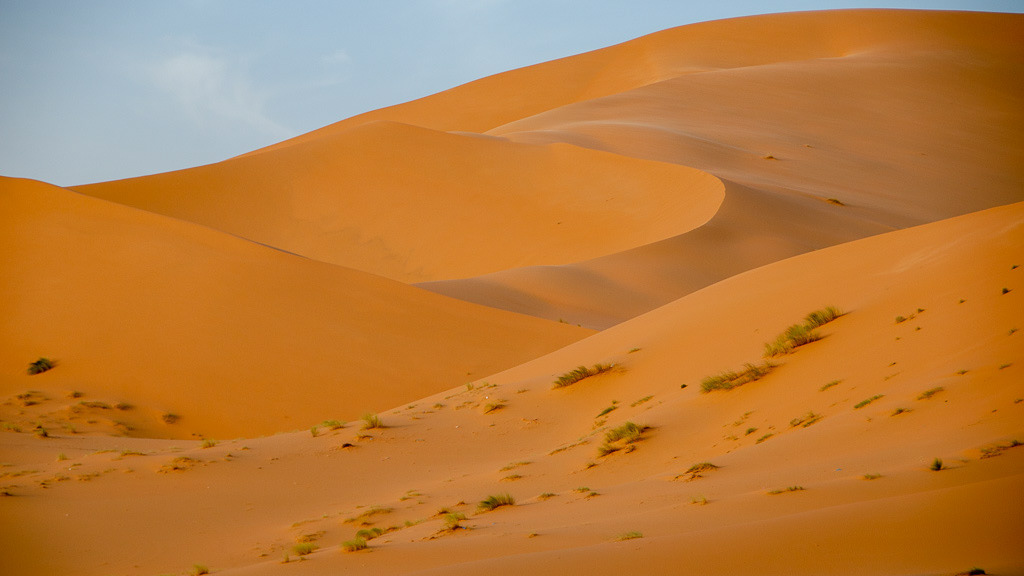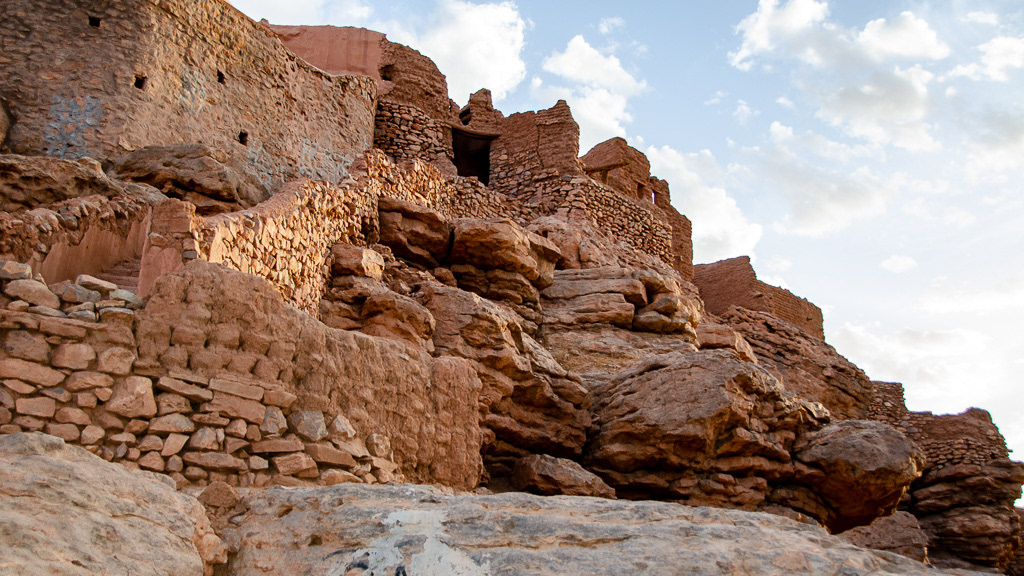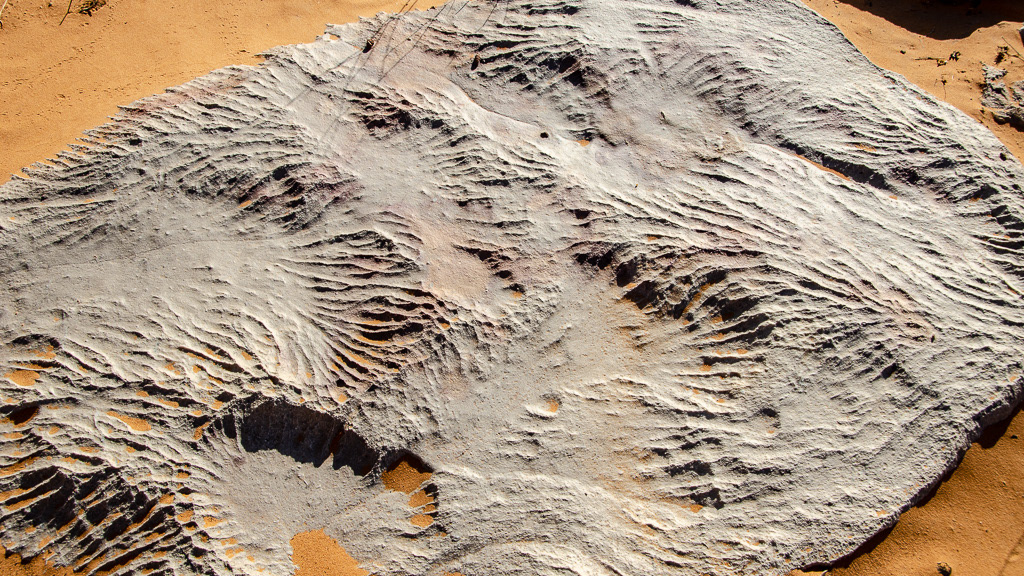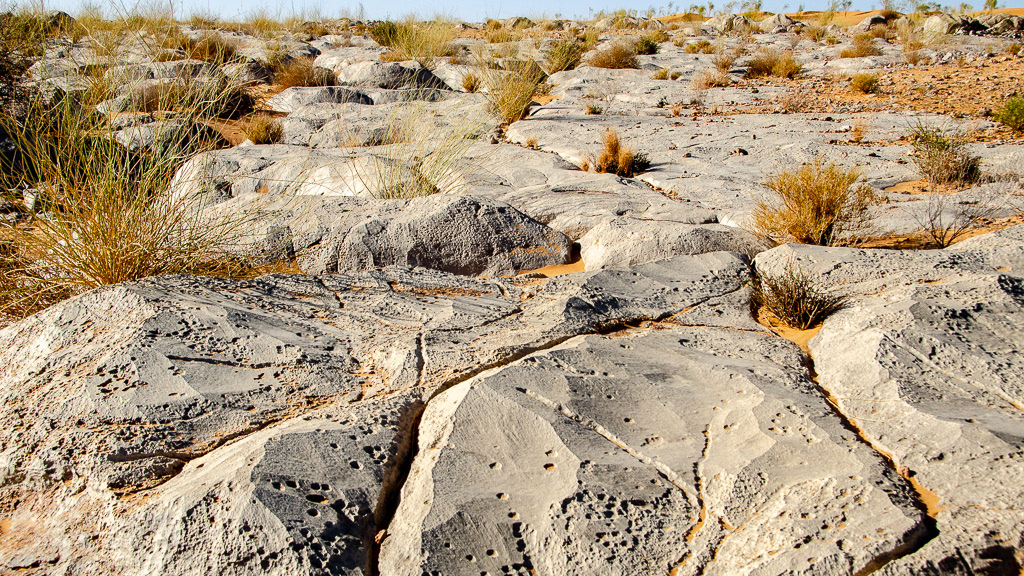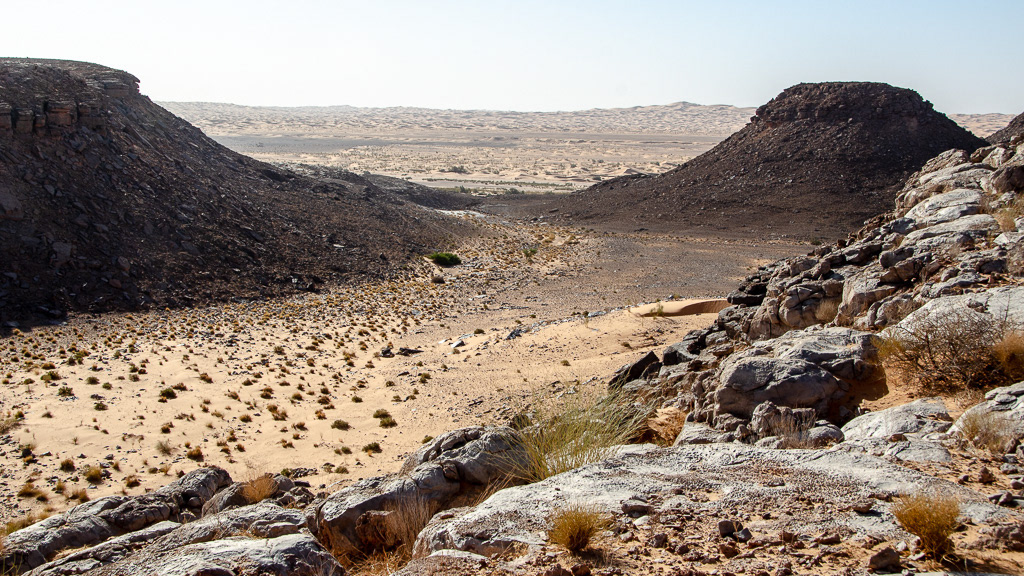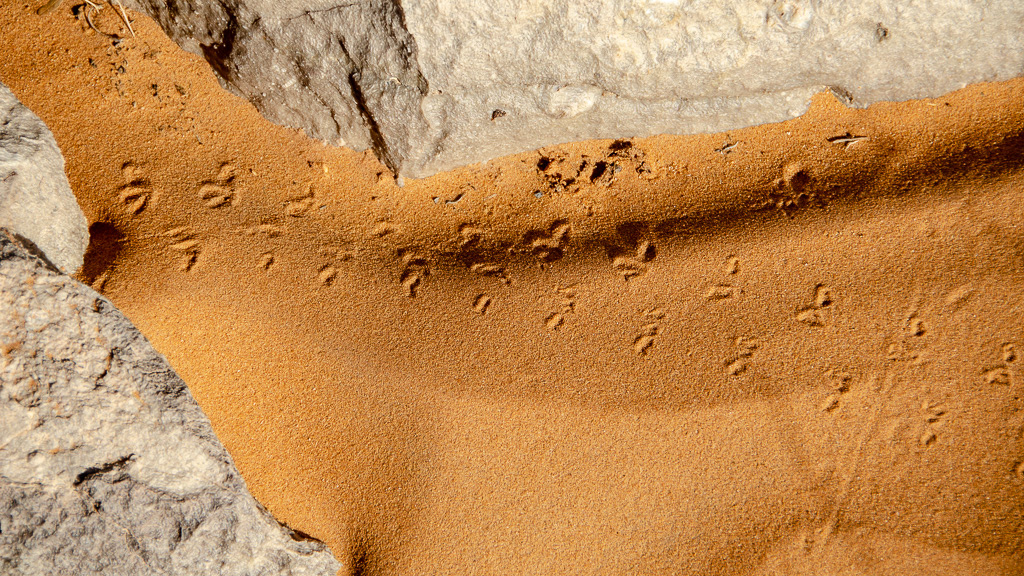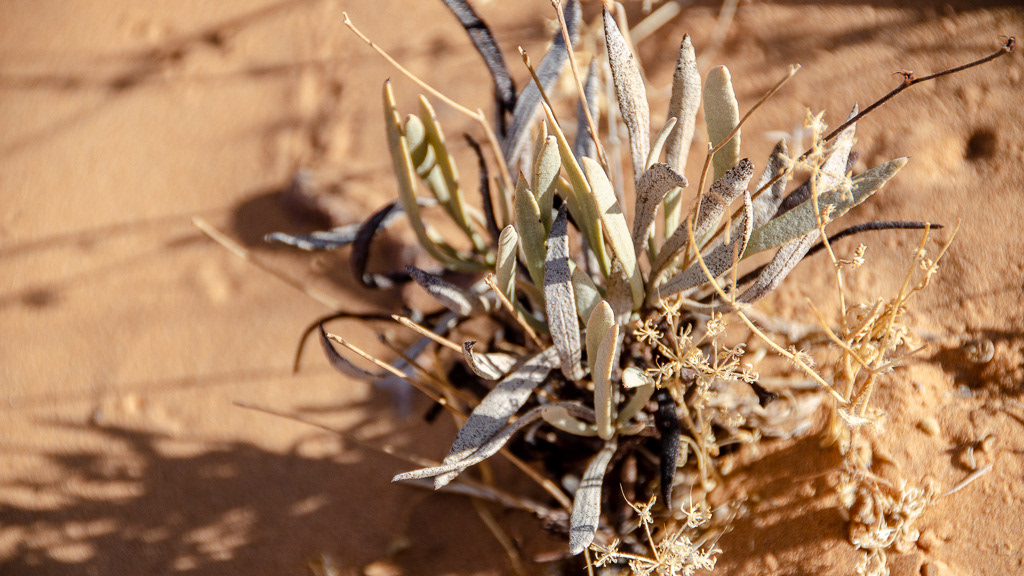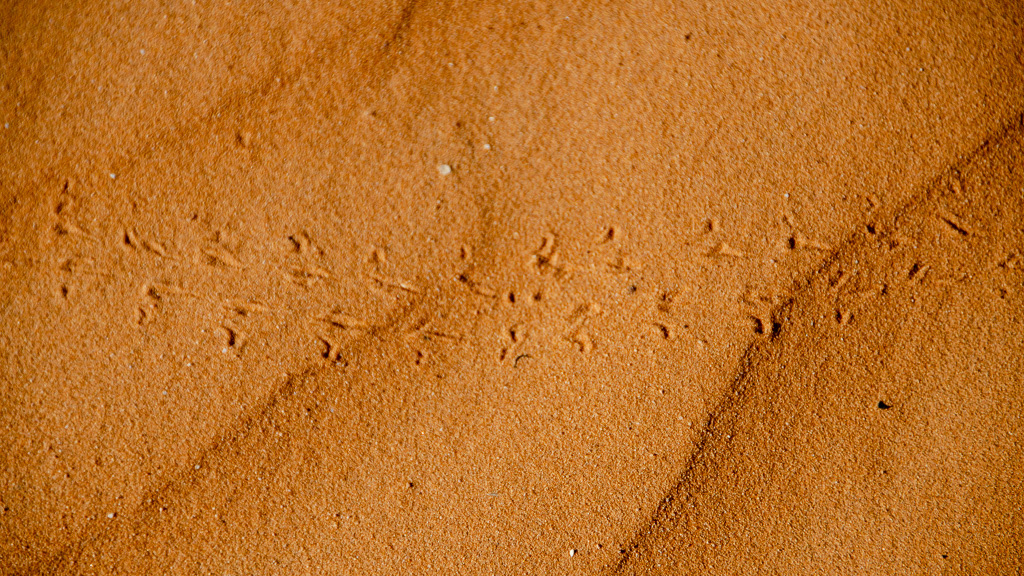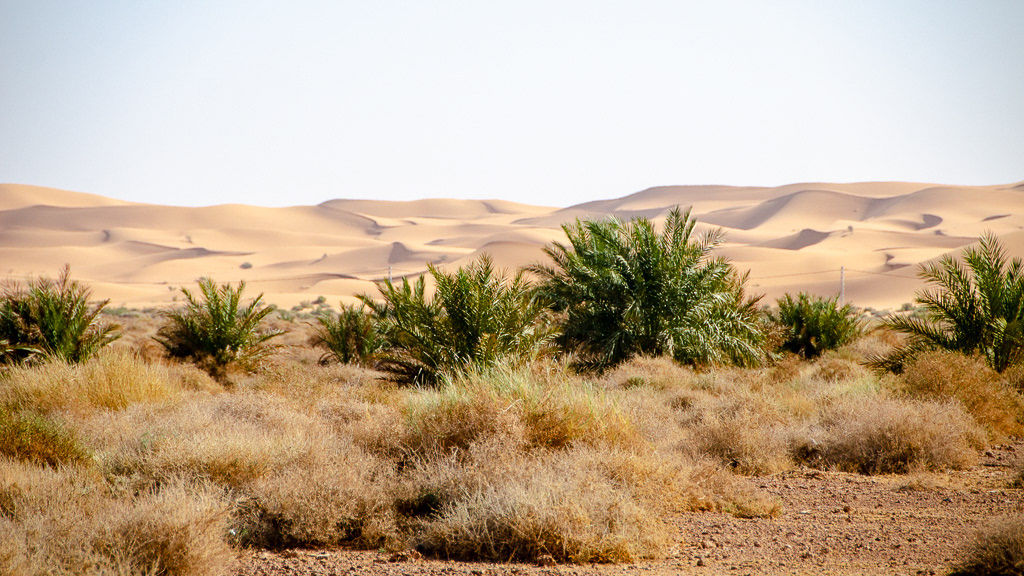 A man on a donkey in Beni-Abbes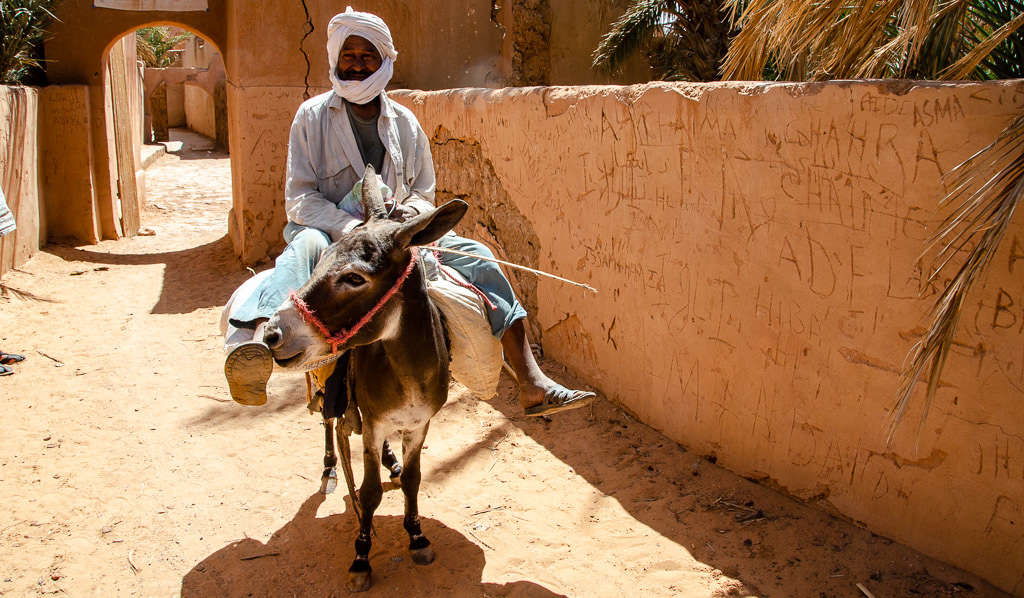 The old Ksar of Beni-Abbes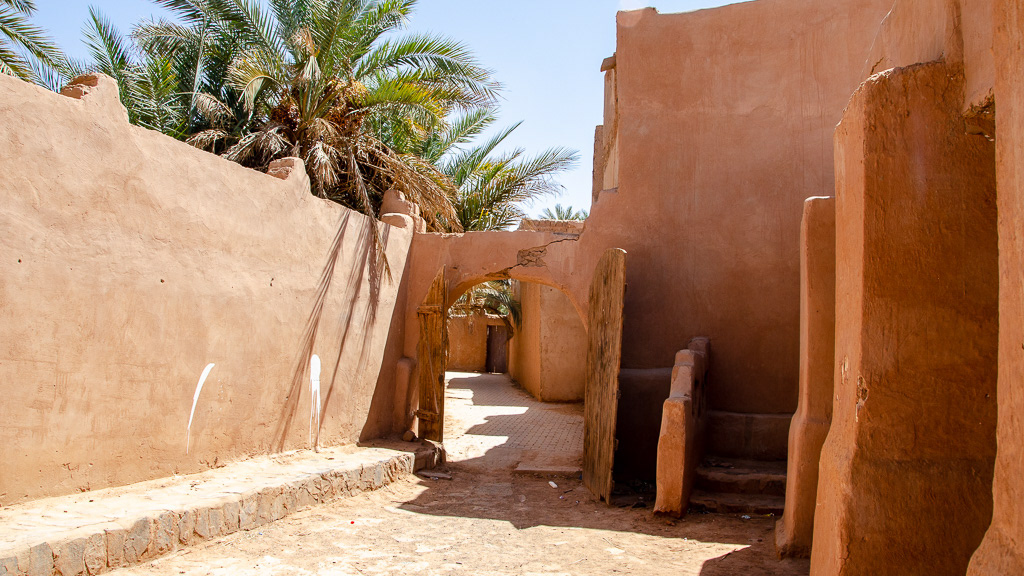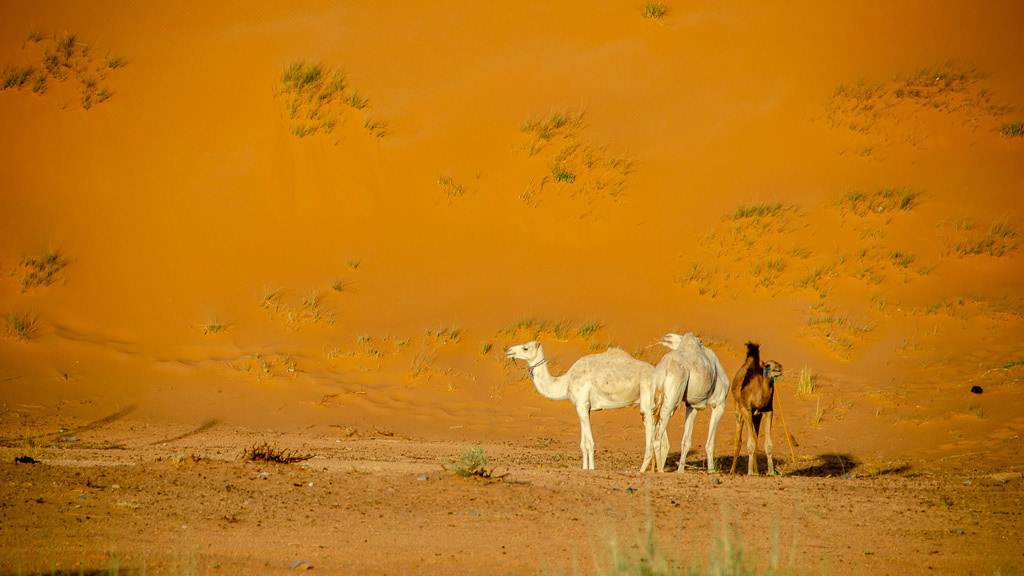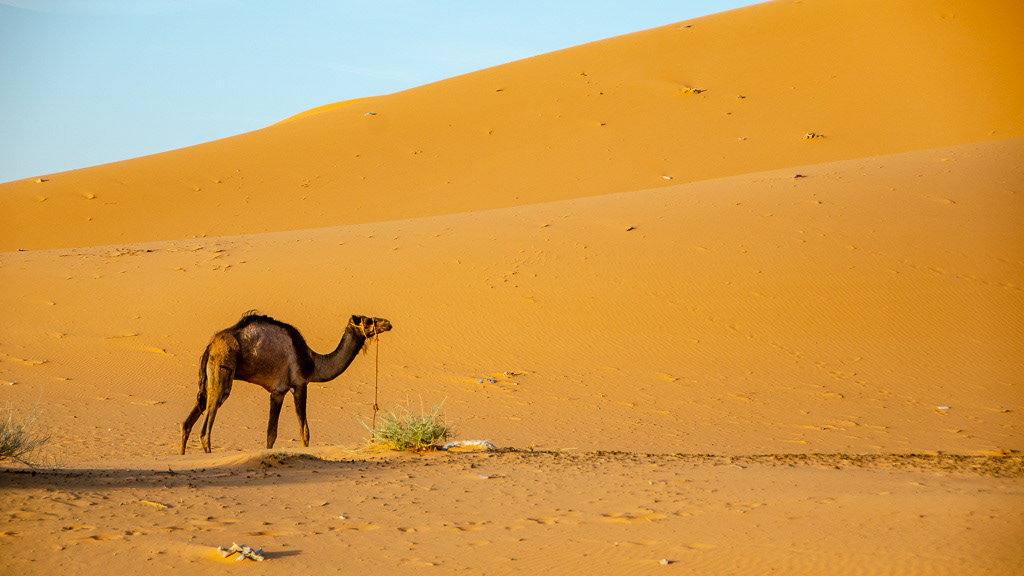 A very kind Gendarme I had met in the morning, came after his shift came to offer to guide me to see more of "his" city!! His name is Saber, which I feel quite appropriate for a man of arms !! I absolutely could not recognize him without his uniform, which proves that "the cloth makes the man": outside his uniform he looked 20 years younger. So here again, I jump with him and we go for more sightseeing. I think my travels would be quite different if I was not always making those snap decisions !!
 Being a Gendarme, he is the one that puts a stop to ALL local problems and resolves ALL the conflicts. He is WELL known and appreciated and people wave at him wherever he goes. He knows everyone by name (well almost, there are 9000 people in the town), and can tell me who is a construction worker imported from Niger or this or that. Sounds like a hero from the more peaceful eras of bygone days. Kids come to say hello when he walks around. Quite a heart warming scene, I felt like I was walking next to John Wayne. A truly unique man!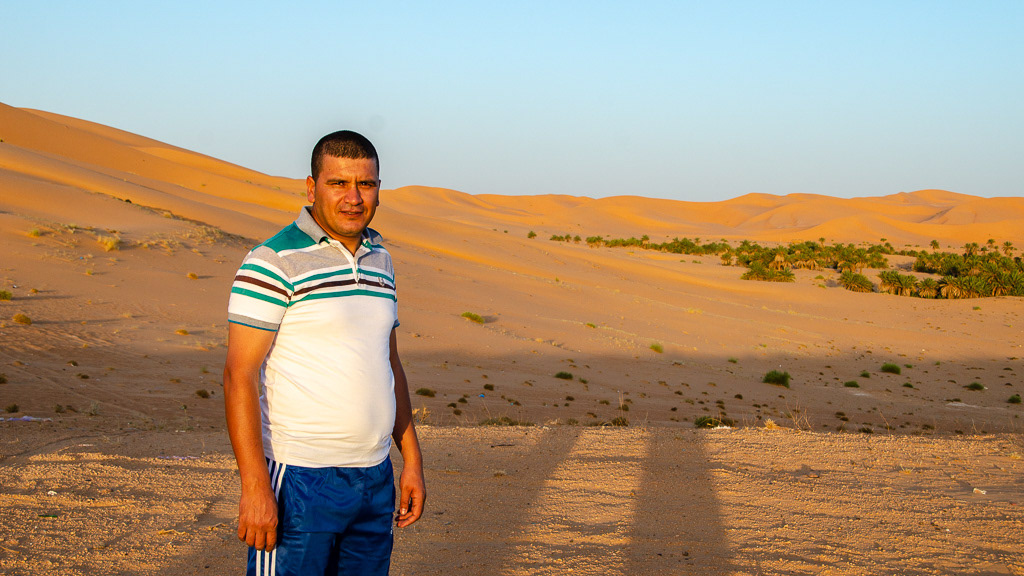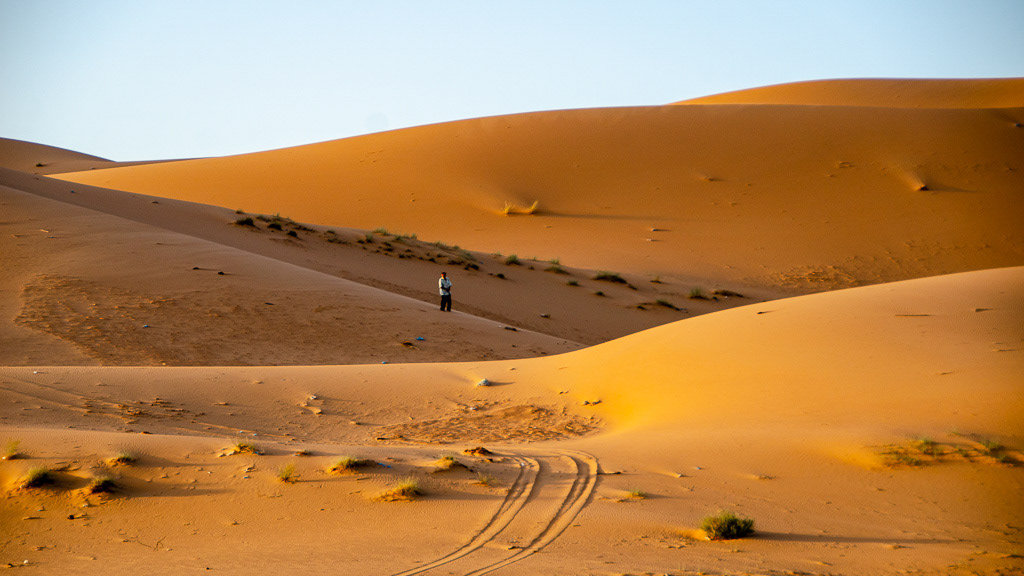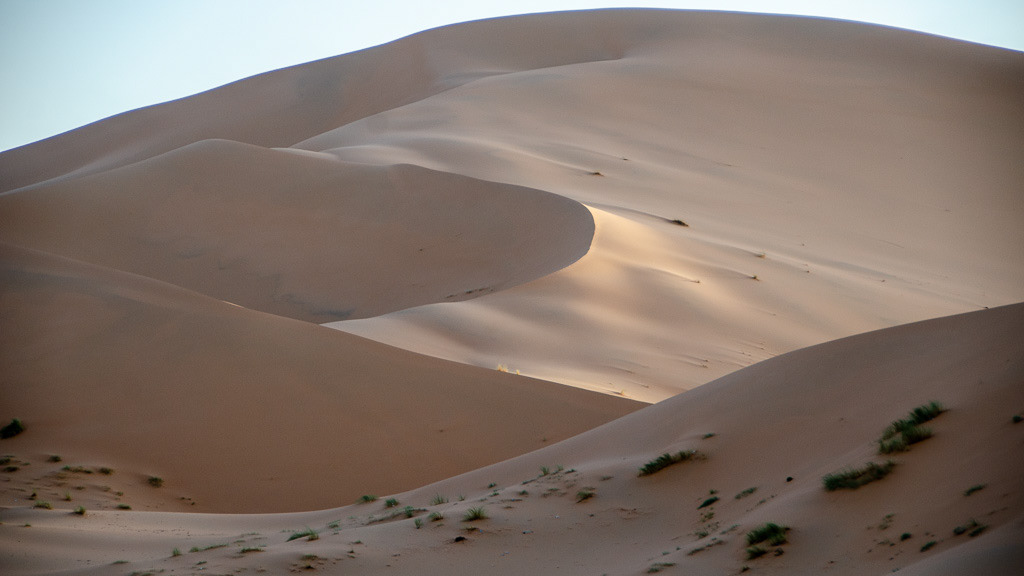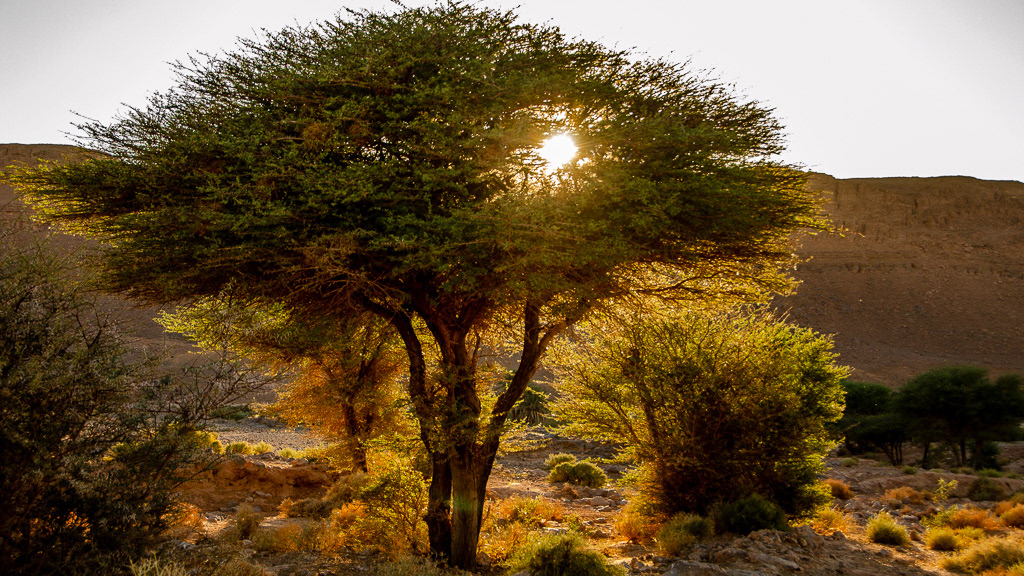 On sunset some of the sand turns almost purple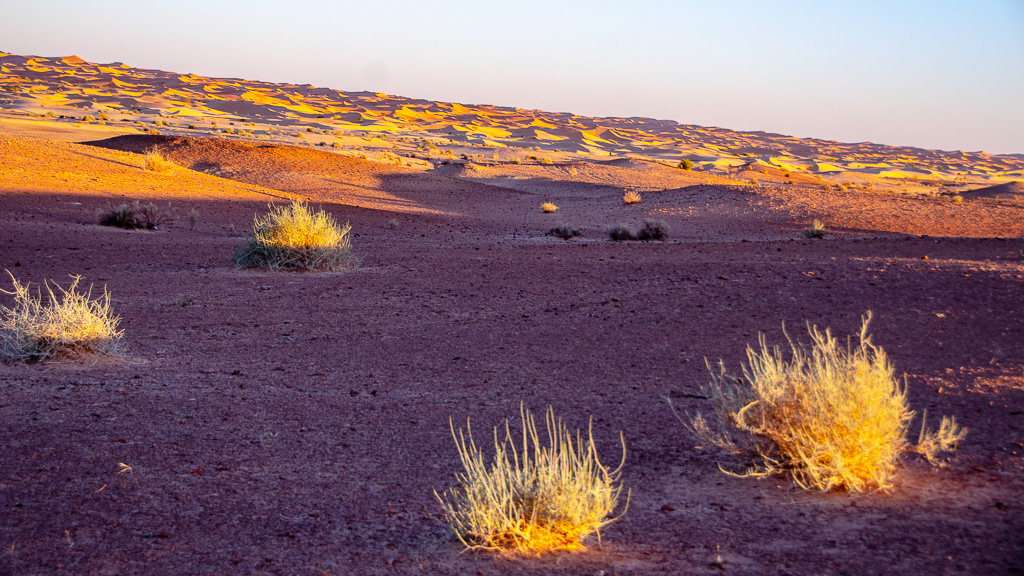 Meditating on top of the dune